Blogging is creative work; if you use the best blogging tools your creativity will go to the next level.
There are so many blogging tools that are available on the internet currently, that you can easily get confused especially if you are just starting your blogging career.
In today's market, you have to face cut-throat competition and blogging is no different. You will face tough competition when it comes to niche blogging, so you will need tools that will help you to stand out.
Wherever you go, you cannot avoid competition and the best way to deal with it is to create a strategy for providing the customer with higher quality products and services.
This is also true in the field of blogging as people have access to a plethora of blogs and articles in every niche, including yours. If you want to attract your target audience, then you have to provide them with high-quality content that has a strong call to action.
Of course, it is the blogger who has the major onus of creating high-quality content. But, as creative and innovative as you may be, there are always times when you wish you had some help to enhance the quality of your blog.
The good news is that such help is easily available online and sometimes for free. Let us look at some tools that every blogger can use to boost the quality of their content, increase audience engagement and outdo the competition.
We have categorized the blogging tools that are listed in this article to make it easier for you to browse through the list.
We have tried to list tools from all the aspects that are involved in blogging and making your blog a huge success.
Don't get confused with the title of the post and the number of tools we have listed here.
There are links to other posts where we have showcased tools for different activities related to blogging, so the overall number of tools is way more than 300 blogging tools.
TOOLS TO CREATE A BLOG
Here are a few tools that will help you to create a blog. Platforms like WordPress is the most widely used content management systems to create a blog.
WordPress
WordPress is the platform where you can create your blog. WordPress is free open-source software that you can use to create your blog within a few minutes.
There are a number of other free blogging platforms where you can create your blog but if you want to make money from your blog, WordPress is the best platform and most widely used one.
There are a number of advantages to using WordPress. Because it is the most popular CMS to create a blog, there are tons of tutorials available to guide you through the process.
There is a huge collection of WordPress themes and plugins that you can use to create your blog. We are listing top themes and plugins for various niches and functionality on a regular basis; so you can keep reading our articles to find the best resources for your blog.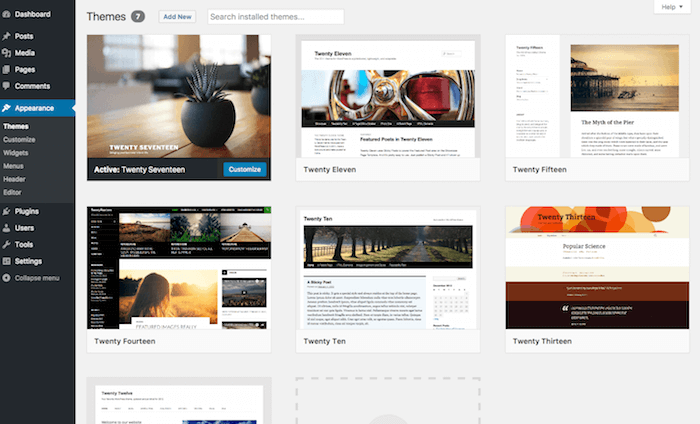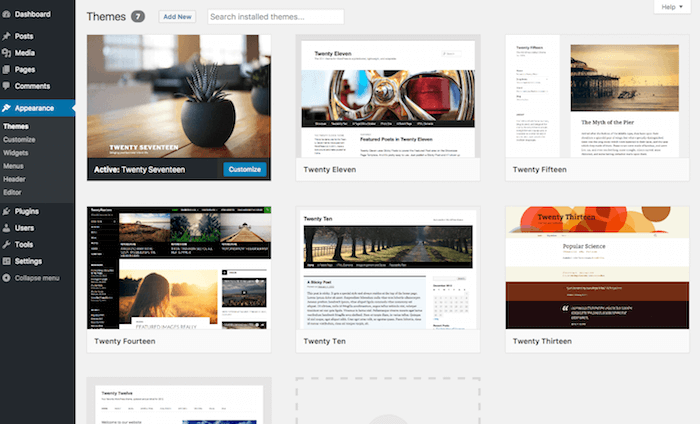 Hosting and Domain name
To create your blog you will need the domain name (yourdomain.com) and a quality hosting service to host your site.
If you wish you can do some testing with the best free WordPress hosting options before you start. Once you are aware of the basic thing you can start your site on a quality server.
Here we have published an article about the best WordPress hosting providers.
We recommend you to use Bluehost for your blog as they have plans for all categories and sizes of blogs. And the best part is that you will get your domain name for free when you start your blog on Bluehost.
Just to help you, we have created a comprehensive article to guide you through the process of creating a new blog from scratch.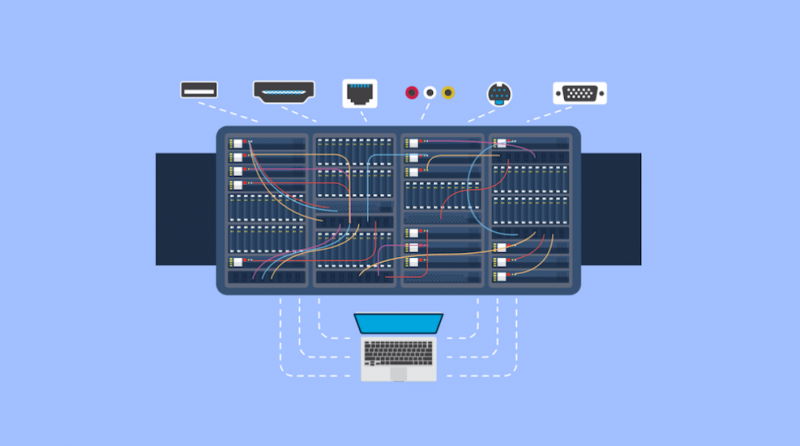 WPX Hosting: 50% OFF 2 Months FREE
WPX is one of the most popular fully managed WordPress hosting providers. We are hosting Begindot at WPX Hosting and with all our experience, we are recommending their hosting.
Once you start hosting your site on the WPX server, you can focus on your business as the team will help you through all the hosting-related issues. They offer 24X7 live chat support.
The best part is that you will get a 50% discount on the first month's invoice on any plan and 2 months free if you go for annual billing.
Read our detailed WPX Hosting review and discount article.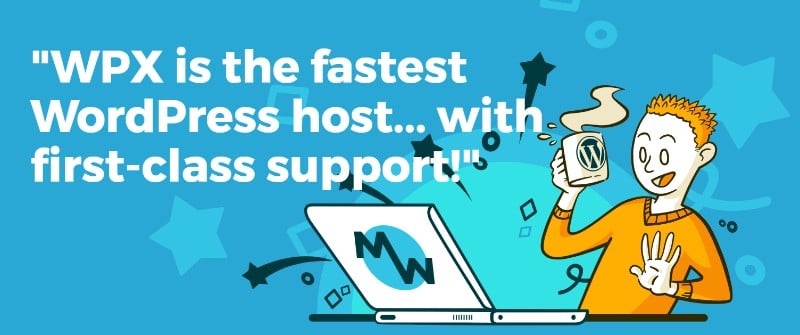 Divi Theme
Once you install WordPress, you will need a theme (the design of your site) for your blog. Divi is undoubted one of the best themes you can use for your blog.
There are a number of reasons why we are recommending the Divi theme.
The theme is created and backed by a very experienced team
The product is evolving with time
It comes with a powerful website builder the Divi Builder which is a powerful drag-and-drop website builder.
It's a very secure and SEO-optimized theme.
Easy to get started.
A lot of tutorials are available
We can have a look at some of the examples of Divi Theme sites that will help you to understand what you can do with this theme. Also, don't forget to read our detailed review of the Divi Theme.
Get 20% OFF with our link.
Once you are done with installing your theme, you will need the basic plugins that will take care of your SEO, cache, and other functionalities. Here is a post about the most important WordPress plugins that you must use for your blog.
Use Elementor to Build Your Blog
With over 5 million active users, Elementor is the most widely used website builder for WordPress. It is a front-end drag and drop website builder that will help you to create a completely unique blog without any coding.
In fact, we have been using the Elementor Pro plugin for our blog BeginDot. Also, we have written a detailed review of the Elementor plugin to help you understand it better.
There are a number of advantages of using Elementor
Elementor offers you custom templates and modules for every section of your site be it the header, footer, or different sections of the body.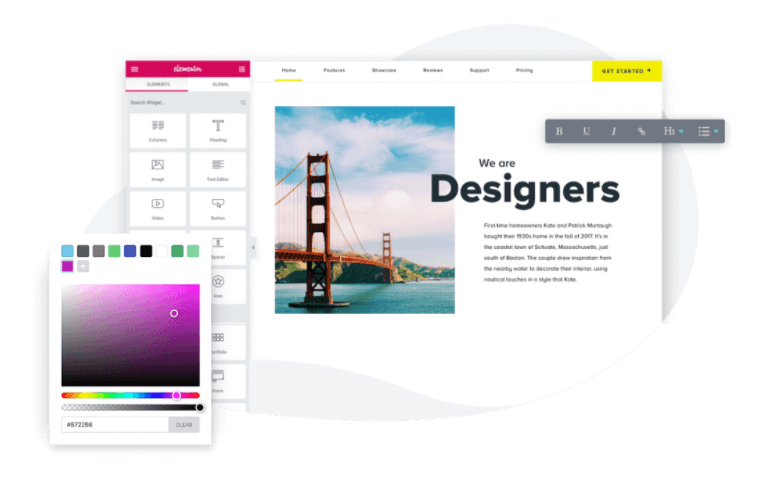 More Tools:
SEO TOOLS
SEO is undoubtedly the most important factor because a good SEO strategy to rank your blog posts higher on the search results page.
Yoast SEO Plugin
As mentioned above, you will need some plugins that will take care of different aspects of your site. Coming to the SEO part of your blog, Yoast SEO is one of the best and the most widely used SEO plugins for WordPress.
Yoast plugin comes in free as well as premium version. However, the free version is good enough for your blog and takes care of all the necessary SEO aspects for your blog.
The features like optimizing your pages, webmaster verification, optimizing the posts you write, and the search engine snippet preview are some of the main features of the plugin that will you need for your day-to-day blogging activities.
The one-page optimization feature is one of the most important and very useful features for new bloggers. When you are writing your blog post, Yoast plugin will guide you to help you create a perfectly optimized blog post.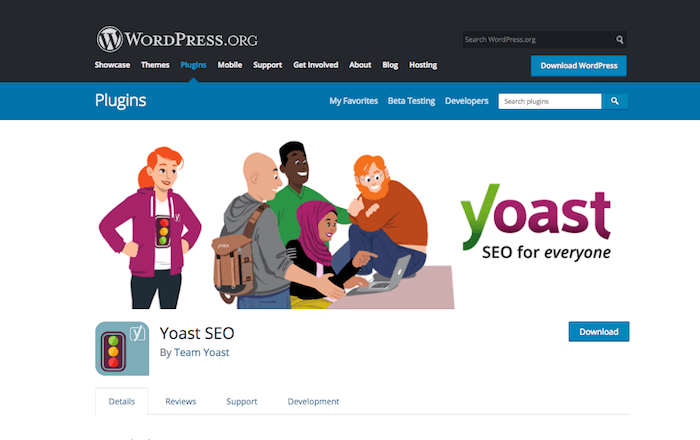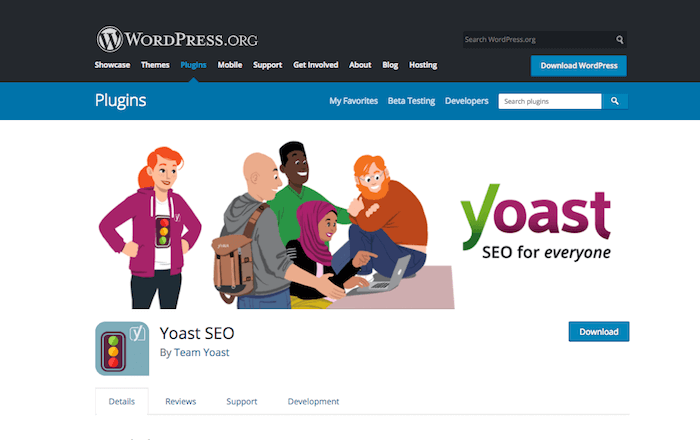 Rank Math Plugin
Rank Math is slowly taking over the WordPress community as one of the most preferred SEO plugins. It is a free plugin that offers a number of features that are available in the premium version of Yoast plugin.
So, many pro bloggers are moving from Yoast to Rank Math. In fact, we moved this site from Yoast to Rank Math a few months ago.
Here is a detailed review of the Rank Math plugin that you can read to know more about this popular free SEO plugin.
Rank Math is easy to get started. In fact, it comes with a setup wizard that will help you to set your SEO settings on complete automation. Just click on the setup wizard button and sit back, the plugin will take care of the rest.
If you are migrating your site from Yoast to Rank Math, it comes with the migration option that will migrate all your previous settings almost immediately.
Other than the basic SEO features, the Rank Math plugin comes with a number of other useful features such as Redirection. You will not need a separate redirection plugin for your site as the plugin have the built-in option.
Here are some of the basic features of Rank Math.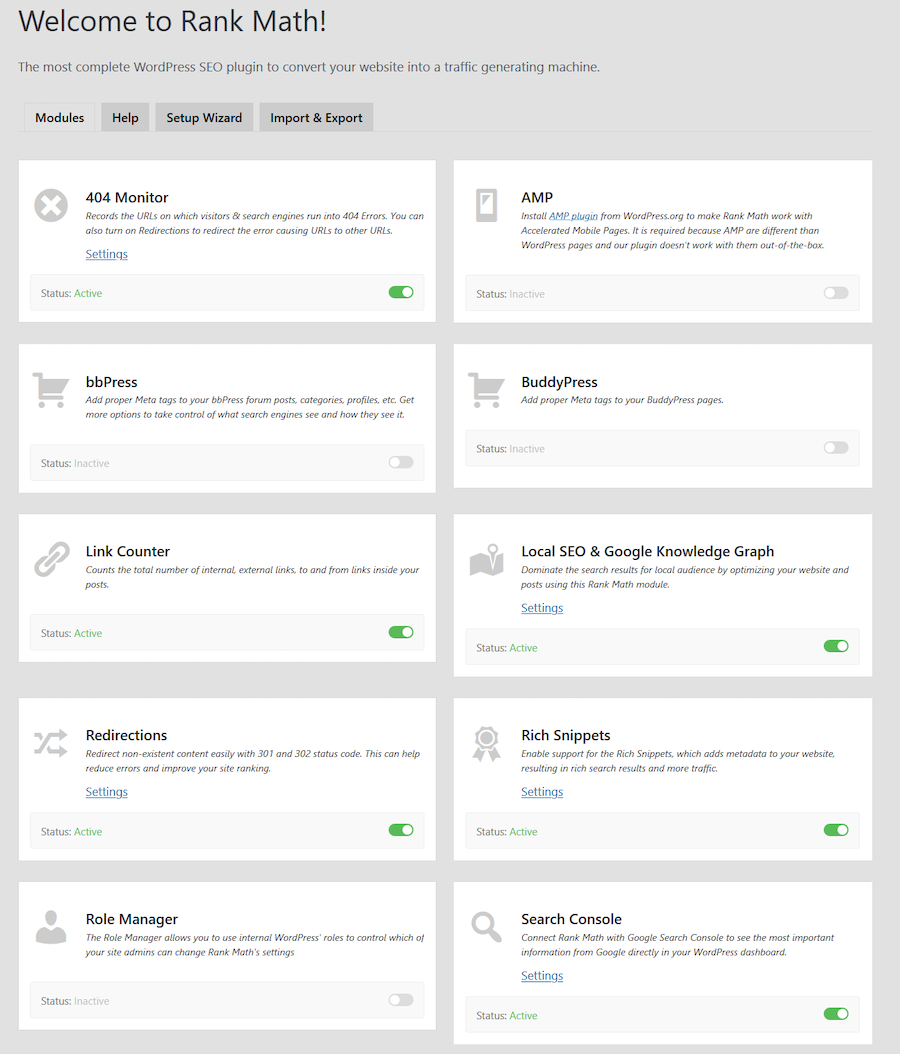 SEMRush
I would recommend every blogger to use SEMRush because this tool opens a new world for you. With SEMRush, you will be able to keep a track of almost every activity of your competitors.
To start with, this tool helps you to understand the overall performance of your site, the kind of traffic it is getting, the best content on your site, the backlinks to your site, any issues on your site, etc.
The main feature and the best use of this tool are when you want to analyze your competitors.
You can have a complete idea of their traffic sources the complete backlink profile, which pages are performing well, which pages they are getting the backlink from, and a lot more.
SEMrush is not a single tool, but a set of tools that will help you to manage and grow your site. It will take care of all the SEO analysis needed for your business.
Here are the toolsets
Each of these tools comes with a number of different tools offering you a complete detailed analysis of your site.
We have reviewed SEMrush in detail, and we also have an exclusive extended SEMrush free trial offer for BgeinDot users.
Also, don't miss this detailed SEMrush guide to know 50 ways to use the tool to grow your business.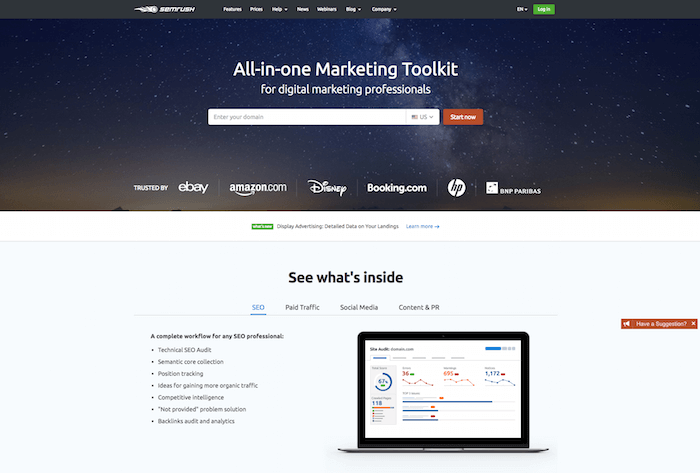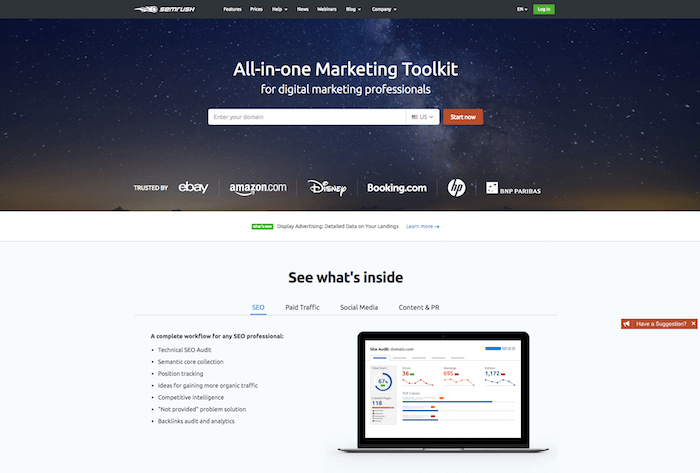 Google Keyword Planner
Planning your keywords properly is extremely important. You need to understand the approximate traffic for the keywords you are targetting.
Google Keyword Planner is a product from Google that gives you the estimation of the target keywords. You can use this tool to find the related keywords as well along with the traffic estimation.
It's a free tool from Google, you can use this tool once you create an account on Google AdWords.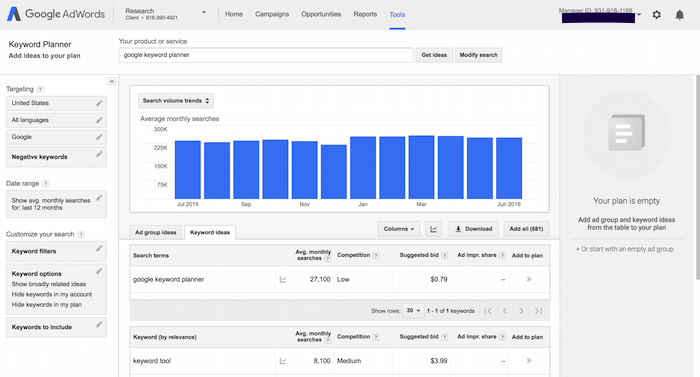 BuzzSumo
When you use this tool you need to examine quality with a perspective, that the choice of topic has to be right for each blog post.
This means that if you are choosing health-related topics then the topic of a blog post should not branch out to other areas as this will have an impact on the overall quality of the site.
BuzzSumo is one of the best tools which can ensure that you remain within your niche or subject with each blog post that you create.
The best part is that it is a very simple and straightforward tool, and when you combine this fact with top-notch results you will get something that is extremely reliable.
Also, if you are looking for similar tools, you can check this list of top BuzzSumo alternatives.
Google Search Console
Once your site is ready, you must create your Google Search Console account and verify your site. Google Search Console or the webmaster tool offers you the option to submit the sitemap so that Google knows when you come up with a new blog post.
There are many other features offered by the Search Console, from crawl rate to indexing data, you will have all the information for your site at your fingertips.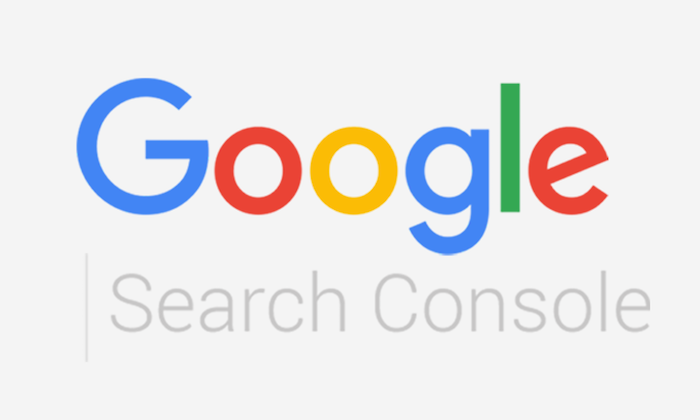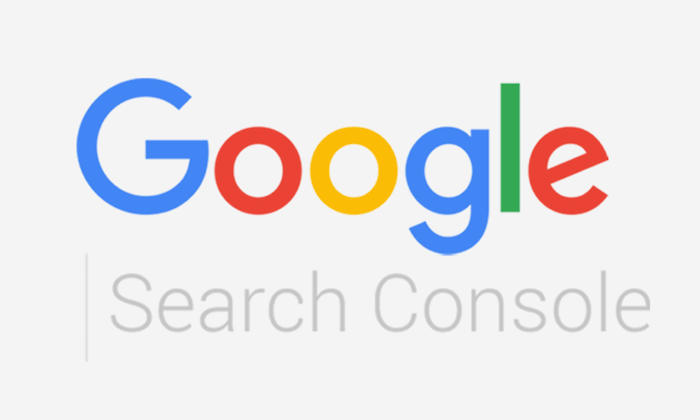 TOOLS TO CREATE CONTENT
Some of the best tools to create high-quality content.
HubSpot Blog Topic Generator
Some people can be prolific writers, but they tend to get stuck when thinking up a topic on a particular subject. It is quite a challenge to come up with engaging topic ideas especially as your blog grows.
When you are posting several pieces of content every week it becomes difficult to come up with ever new topics consistently. This is where the HubSpot Blog Topic Generator comes into the picture.
It is a high-powered tool that can provide you with ideas for all your blog posts without you having to make much effort.
Grammarly
Grammarly is a very important tool for every blogger because using correct spelling and grammar is a must if you want to make your blog a success. This tool will point out the mistakes while you edit your blog post so that you can make everything perfect before publishing the article.
You can also use the plagiarism checker tool offered by Grammarly to make sure that you don't publish any duplicate content on your blog.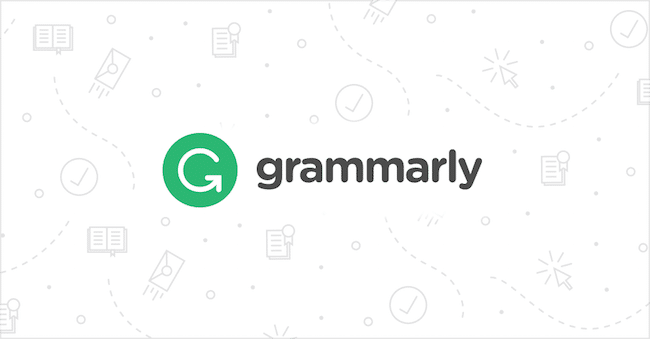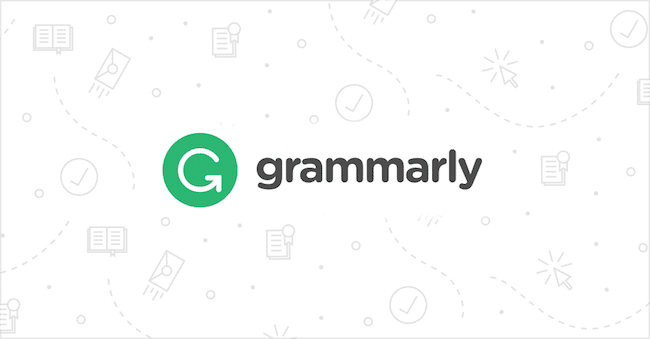 Readable
Now, the question is why you should use a readability test tool. Usually, it so happens that as you get older in the field of blog writing you can become very comfortable with your style of writing and you tend to assume that every blog post is perfect. The Readable test tool helps to protect you against this habit.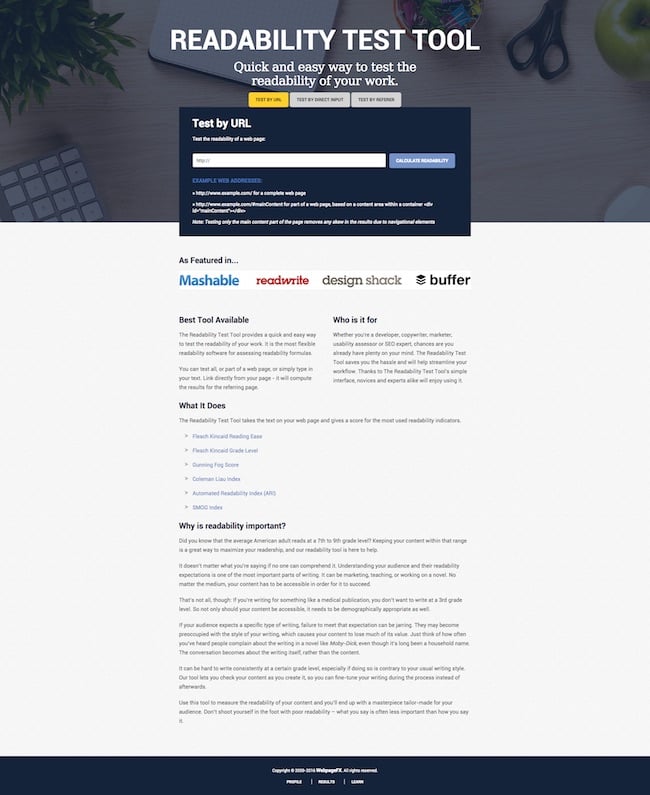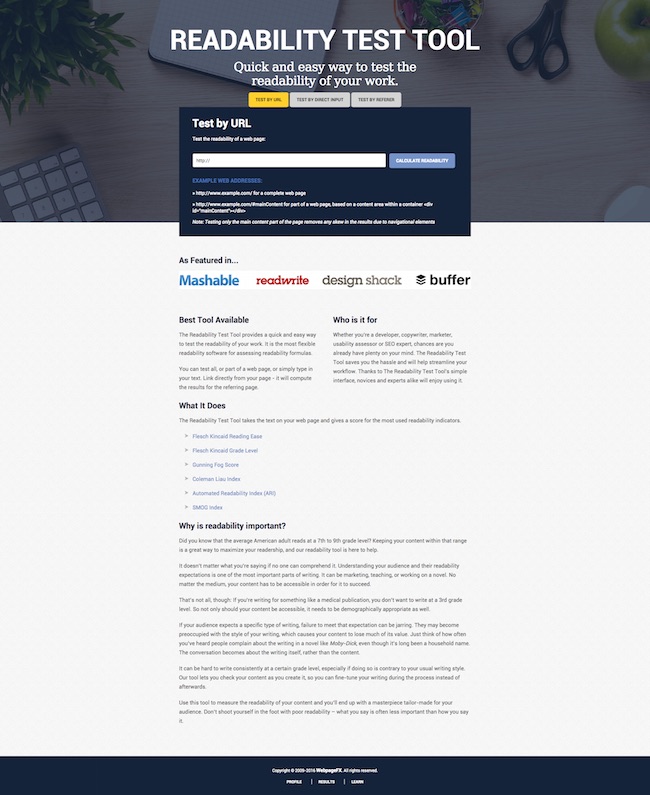 Hemingway Editor
If you believe in the benefits of making your writing bold and clear, then it is a good idea to use the Hemingway Editor.
This is easy to use the tool and it won't be long before you create high-quality content with simple sentences and no errors. This tool highlights any problem areas in your blog post.
For instance, it will highlight in red the sentences which are too complicated for readers to handle. Apart from the in-text highlighting, there is also a sidebar that provides additional information.
It may seem to be tedious to run every piece of content through the tool, but the end result is worth the extra effort and time spent.
Evernote
One of the best tools to arrange ideas and collect notes, Evernote has been around for years and offers services for personal and professional use.
Evernote is available through all different platforms and you can use this tool to arrange your ideas with images, and drawings to plan your content and everything around your business.
Don't miss our collection of best Evernote alternatives.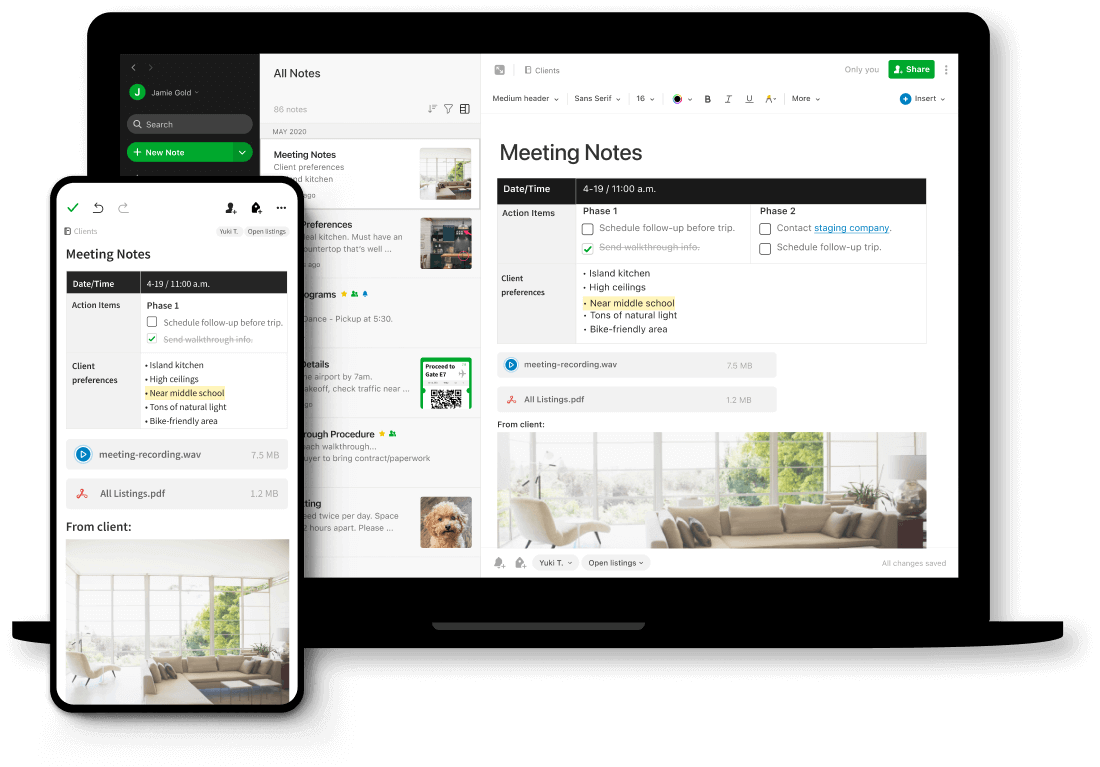 Loom
If you wish to create short videos to incorporate into your content, Loom is one of the top choices. You can use Loom to create short videos by recording your desktop. You can use the tool to record your screen or record your screen as well as your face.
This tool is great for creating short video tutorials. You can simply use the desktop extension and use the desktop camera to start creating your videos.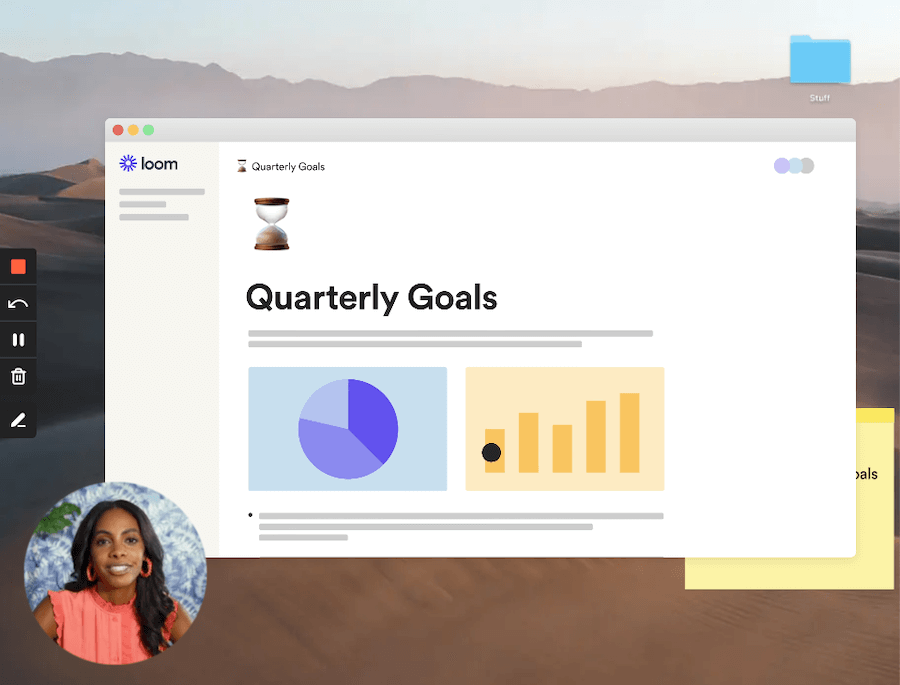 More Tools:
Productivity TOOLS
The best productivity tools that can be used by the blogger to improve the overall process of content creation and managing a blog.
monday.com
If you're a blogger, you know how important it is to stay organized and on top of your editorial calendar. But what happens when your blog starts to grow and you have multiple writers contributing posts? Suddenly, things can get pretty chaotic pretty quickly.
This is where monday.com comes in. monday.com is a project management tool that can help you keep track of your editorial calendar, assignments, and deadlines. It's perfect for bloggers who are looking for a way to streamline their workflow and stay organized.
With monday.com, you can create a custom editorial calendar that all of your writers can access. This way, everyone is on the same page and knows what needs to be written and when.
You can also use monday.com to assign tasks to specific writers and set deadlines. This way, you can make sure that all of your content is getting published on time.
If you're looking for a way to streamline your blogging workflow, then monday.com is the perfect tool for you. It's simple to use and can help you keep track of everything that's going on with your blog.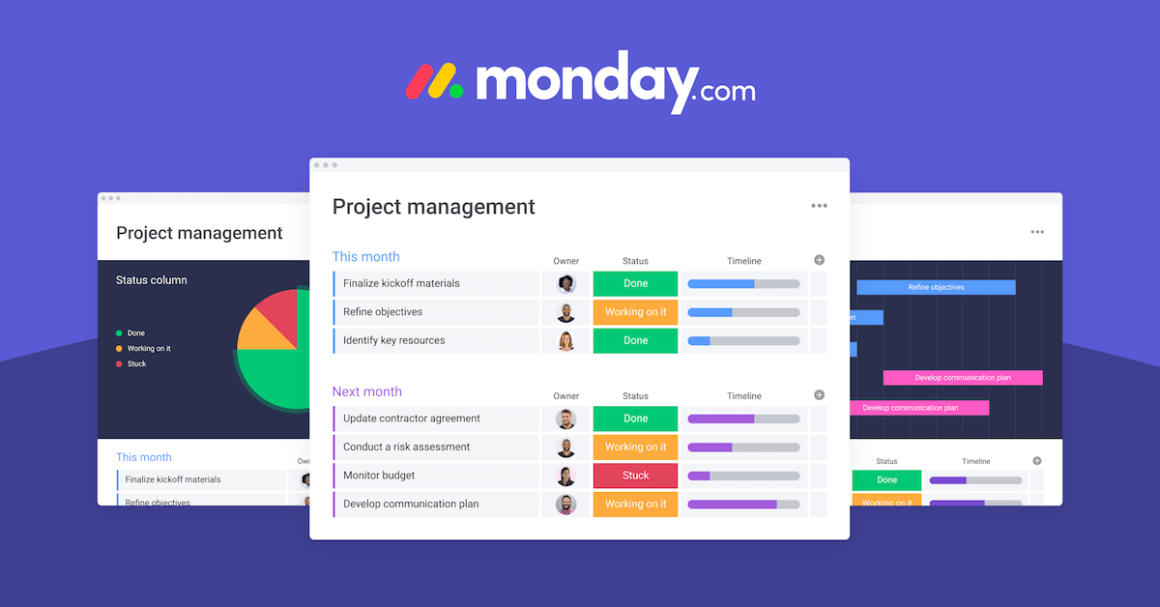 ToDoist
As the name suggests, this tool will help you to keep your tasks organized and help you plan your activities well in advance. A good to-do list is very important to improve the overall productivity and approach with clarity.
This is one of the most widely used to-do list creating app. Users produced 1.5 billion tasks in 150+ million projects on this app.
Don't miss our comprehensive list of to-do list apps.
Trello
Trello needs no introduction, one of the most popular to-do list creating and project planning platforms. You can use Trello to collaborate with your team and plan your roadmap for your blogging or other businesses.
If you wish to know more about Trello and other tools like Trello, read this.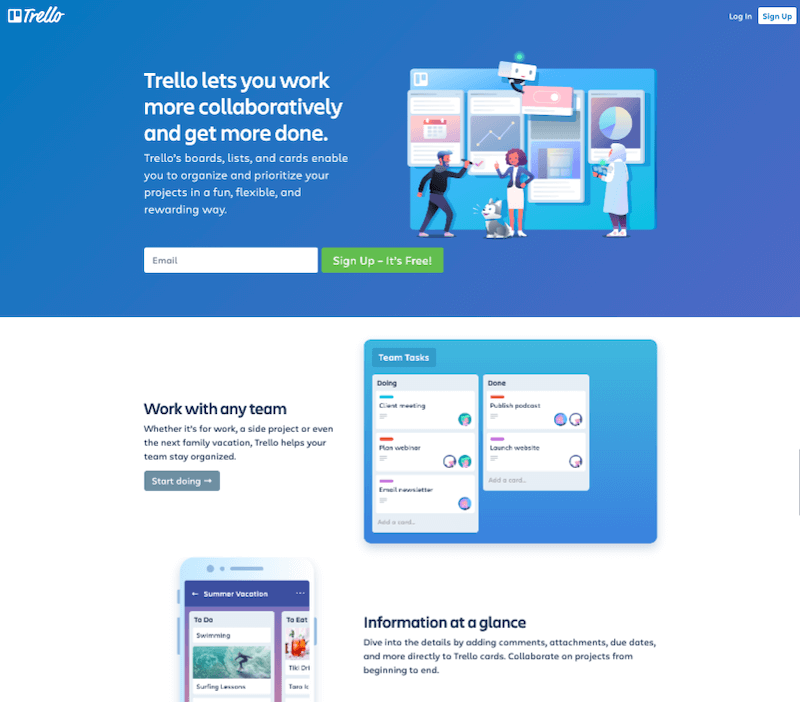 Slack
If you are into an online business, Slack needs no introduction. It is one of the most popular platforms that you can use for business communication and managing your business, team, and other activities.
As more and more businesses are adopting work from home culture, a platform like Slack is even more important now. Slack provides you with all the necessary tools and services to collaborate with your team, an option of instant messaging, video calls and conferences, and more.
Other than managing your own team and your team communications, you can use Slack to create a community of like-minded professionals and discuss business-related aspects.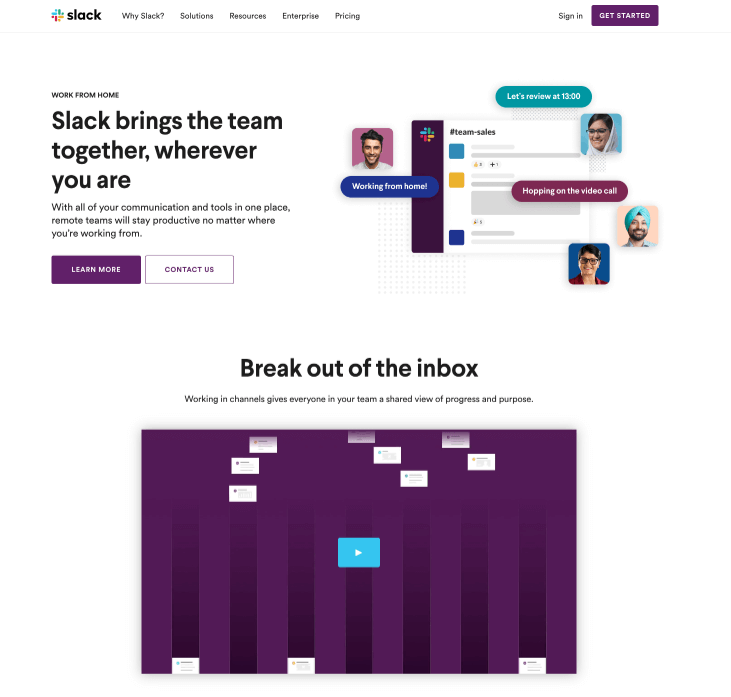 Related Content:
IMAGE AND MEDIA TOOLS
Images are an integral part of every blog. Here are a few tools that will help you to create attractive images and to optimize your images
Canva
Canva is a very powerful tool that you can use for free. This tool will help you to create beautiful images for your blog posts that will engage your visitors. Canva comes with a huge database of free and premium images that you can use for your blog.
The Canva editor is very simple and easy to understand, even a complete newbie will be able to make the best out of this tool and create great-looking images without the need for any other external tool or help.
Also, if you are looking for more tools like Canva, here is a list of best Canva alternatives.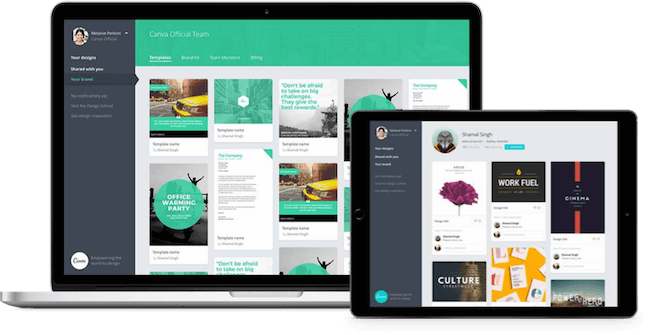 Freepik
One of the best sources to find top-quality free vector and stock photos. You will find photos from almost any niche. So, no matter what kind f niche you are in, Freepik is going to be a great resource for you.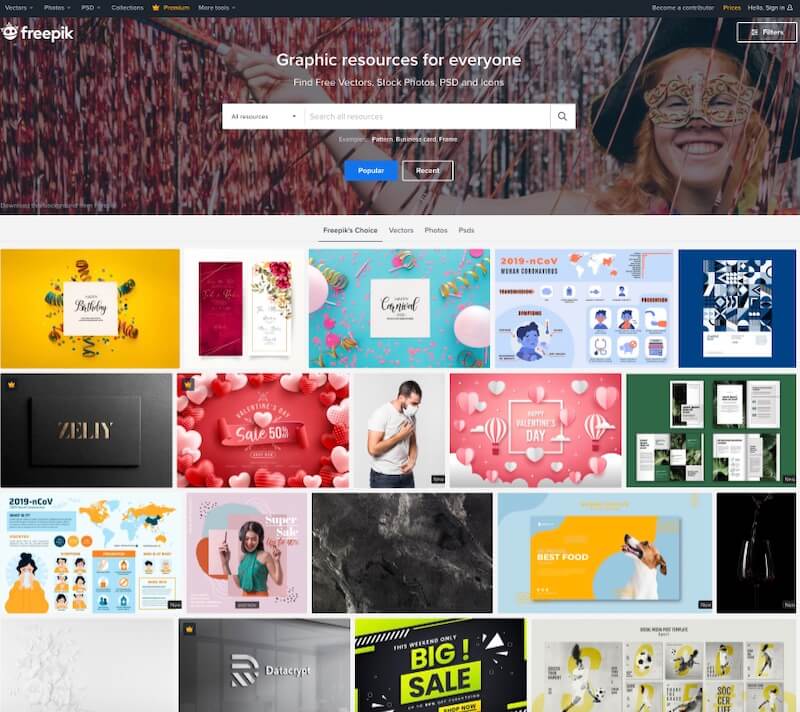 Pixabay
Pixabay is a huge source of copyright-free images (most of them). You can use this site to find the images that you can use for your blog posts without giving any attribution; just make sure to check the license type once.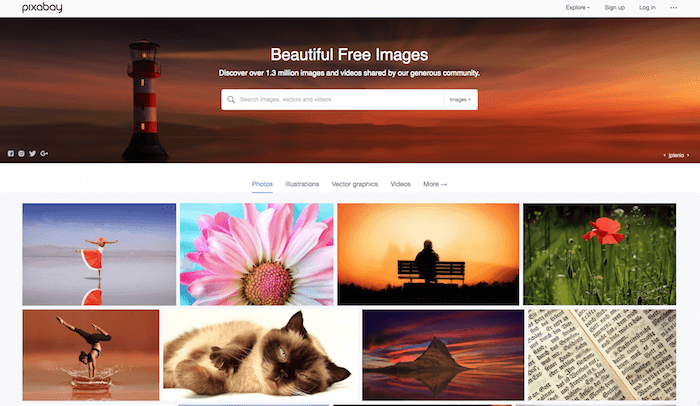 Unsplash
Unsplash is another great source of images, Unsplash is a collection of some beautiful copyright-free images that you can use for your blog posts.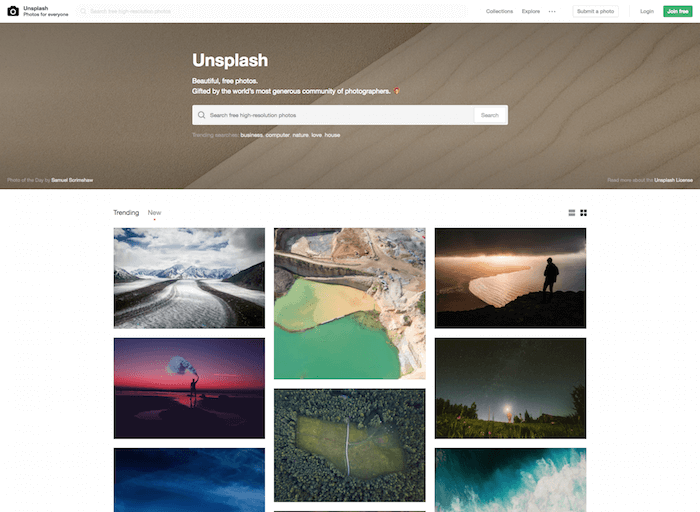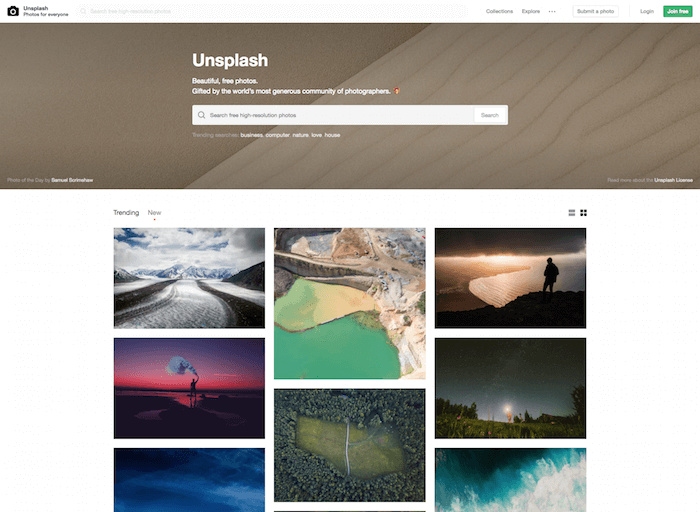 Piktochart
When you think about a blog post the first thing that comes to mind is a long post full of images, links, and anything else that will improve its quality. It is a good idea to include a fair number of infographics in your blog post as this will improve the appeal of the written word.
If you are unable to hire a professional designer, then it is advisable to use Piktochart which can handle this process for you.
With the help of this tool, you can easily and efficiently create high-quality infographics. If you want to be a competitive blogger, then you need infographics that are not only very high in quality and provide targeted information but are so appealing that they generate inbound links.
TinyPNG
TinyPNG is a service where you can optimize the images you created. Once you are ready with your image, go to TinyPNG.com and optimize your images.
Though the name of the site is TinyPNG, you can use this tool to optimize your JPEG images as well.
Also, if you are looking for similar tools, here is a list of TinyPNG alternatives.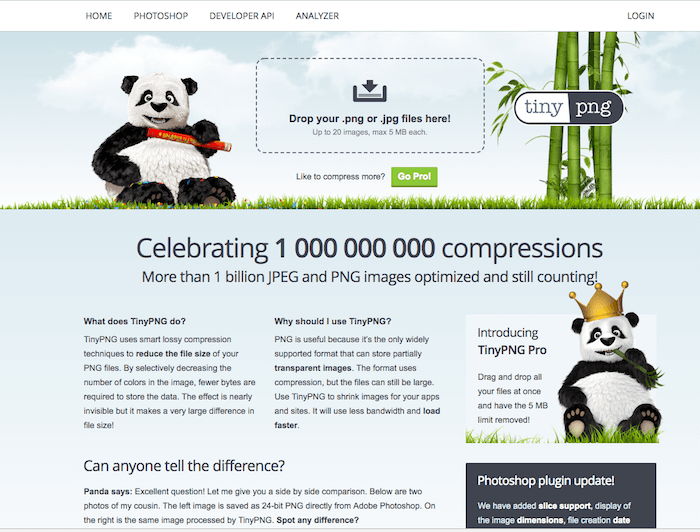 More Tools:
BLOG HEADLINE TOOLS
Creating engaging headline for your blog posts can make a lot of difference to click through rate. Here are some of the best blog headline tools.
Usetopic Blog Idea Generator
The blog post idea generator by Use Topic is a great place to find engaging blog post ideas around any topic. You can simply make a search with the broad keywords around your niche and the tool will quickly suggest your engaging content idea to work on.
The tool uses GPT-3 to generate content titles and descriptions that your users will like.
Along with the topic idea, the tool will generate some unique descriptions for the post so that you can quickly start with the description suggested by the tool. It is indeed a great tool to come over writer's block.
You can use the tool for free. In case you don't like the topic suggested by the tool, you can click on Give me another idea to get more ideas about the topic.
So, get started.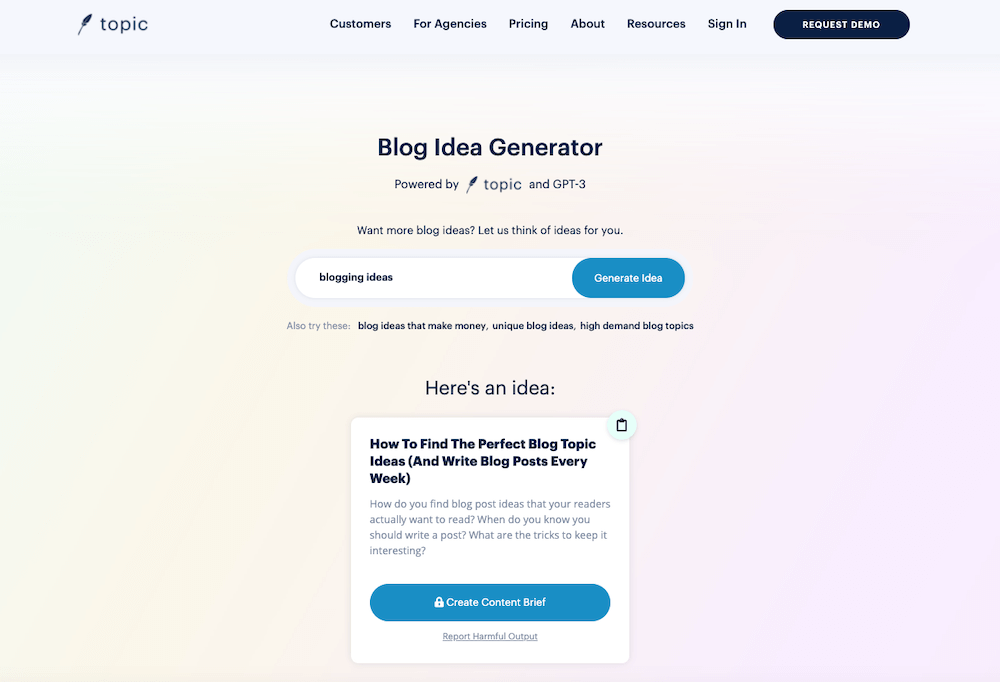 Emotional Marketing Value Headline Analyzer
It is necessary to consider the emotional marketing value of your blog headlines in today's world. This is because it is necessary to appeal to the emotions of the target audience if you really want them to take action in your favor.
Usually, most people do not think much about this factor unless it is pointed out to them.
However, it is a necessary factor if you really want to attract a loyal readership that will convert into a customer base. This is because in order to reach your goals you need to connect with your audience on an emotional level and touch their pain points.
With the Emotional Marketing Value Headline Analyzer tool, it becomes easy to assess the emotional marketing value of your headline and you do not have to resort to guessing work.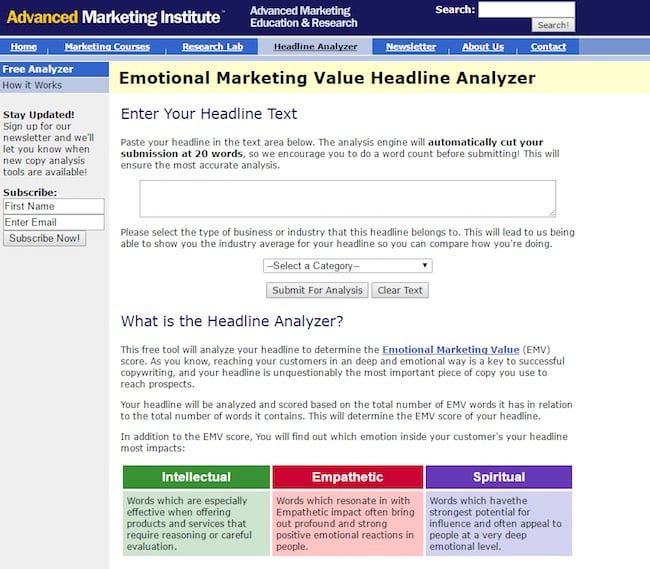 KingSumo Headlines
It is necessary to assess what kind of results your blog title is generating. With the KingSumo Headlines tool, you can go one step further than the tools mentioned above.
This tool is designed with the intention of helping a blogger to increase readership by attracting more clicks and engaging people in such a way that they remain longer on your website.
A quality headline is a major part of a good blog post. Even if the entire blog body is excellent, the title needs to be top-notch if you really want people to be attracted enough to read the body.
KingSumo Headlines is easy to install and uses a plugin that can help in transforming the quality of your blog without you doing much.
SOCIAL MEDIA MARKETING TOOLS
Can you run any business these days without a proper social media marketing strategy, it is going to be difficult. These social media marketing tools will help you to grow your blog.
Social media is an unavoidable part of any blog these days, there are a number of amazing social media tools that will help you to grow your blog and get tons of traffic to your blog.
We have already created a number of amazing posts about different social media tools, you will find the link to some of the best articles below.
Let's have a look at the social media tools you can use for your site.
Tailwind
Tailwind is the best social media management app when it comes to Instagram and Pinterest marketing. You can grow your Instagram account and get more traffic from Pinterest by using this app.
The tool is simple to use, you can signup with your Instagram or Pinterest account and start using the features it offers.
Tailwind Create
Tailwind Create is the feature that gives you the option to create beautiful posts for your Insta and Pinterest accounts. You can upload your image and the Tailwind Create will give you a number of different versions of the image that are optimized for conversion.
You can select one and edit it according to your need. You can add your brand materials like logo, color scheme, font once, and when you create new posts, your brand details will be applied automatically.
Tailwind Scheduler
Tailwind gives you the option to schedule your posts for Instagram and Pinterest in advance so that you have plenty of time to focus on other important tasks for your business.
Also, it will suggest you the best timing when most of your audience is active so that you can get the maximum engagement around your post.
Overall, Tailwind is a very handy social media managing app that you can use to grow your Instagram and Pinterest profile.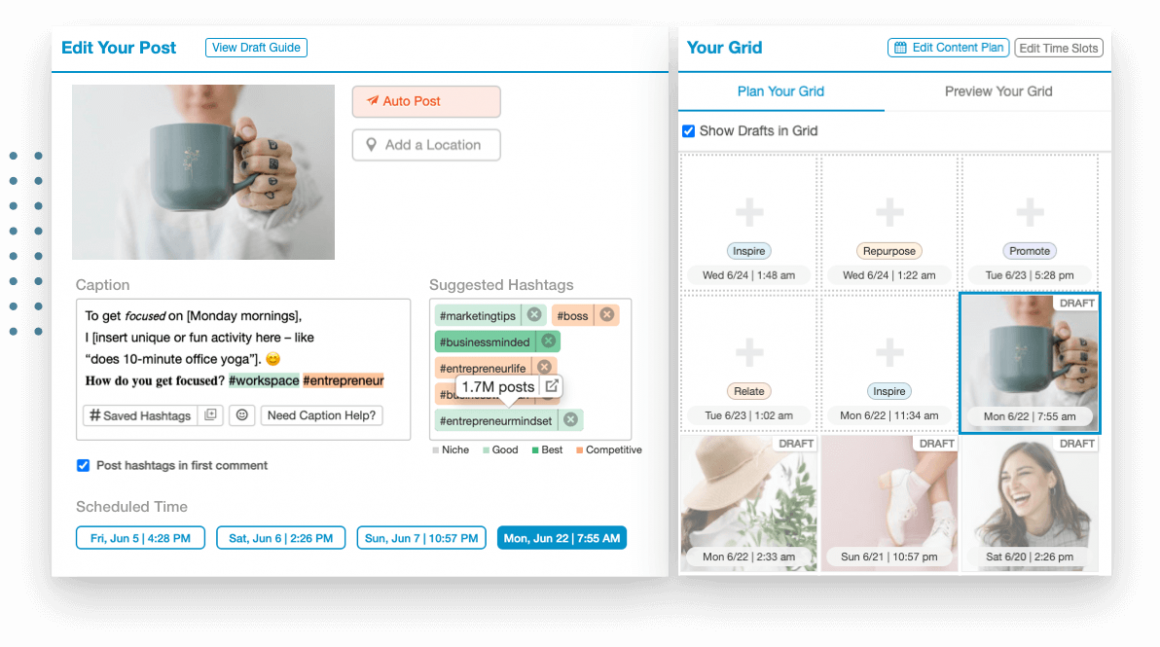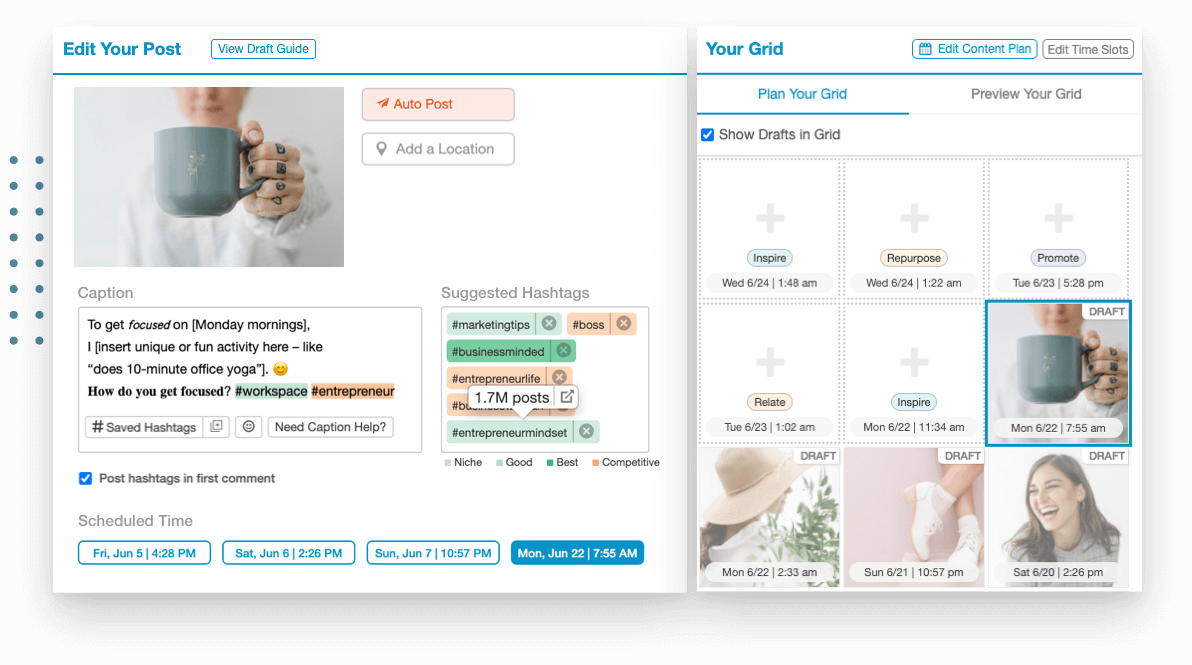 Social Warfare
Social Warfare is one of the best and most widely used social media WordPress plugins. With this plugin, you can implement great-looking social media buttons on your blog.
With this plugin, you can implement in-post tweetable quotes making it a lot easier for your visitors to Tweet your article.
This is a comprehensive social media plugin for WordPress that offers you easy to use admin interface and detailed statistics making it easier for you to understand what is working and what is not.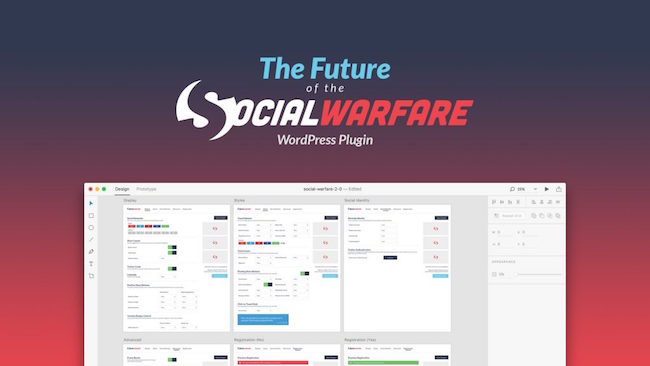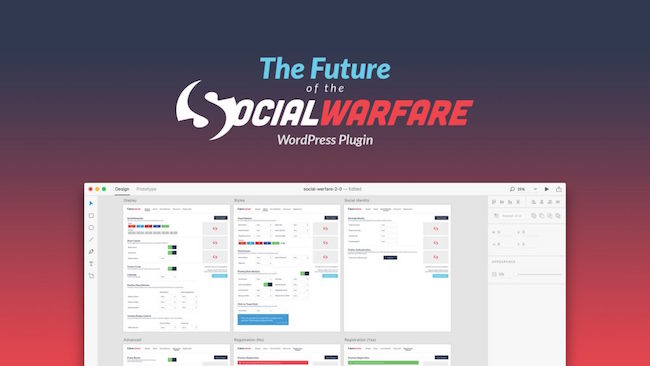 Monarch
Monarch is another popular and widely used social media plugin that brings complete social media features to your site.
This plugin offers you a number of different designs for your social media buttons and it also offers you different placement options so that the conversion increases.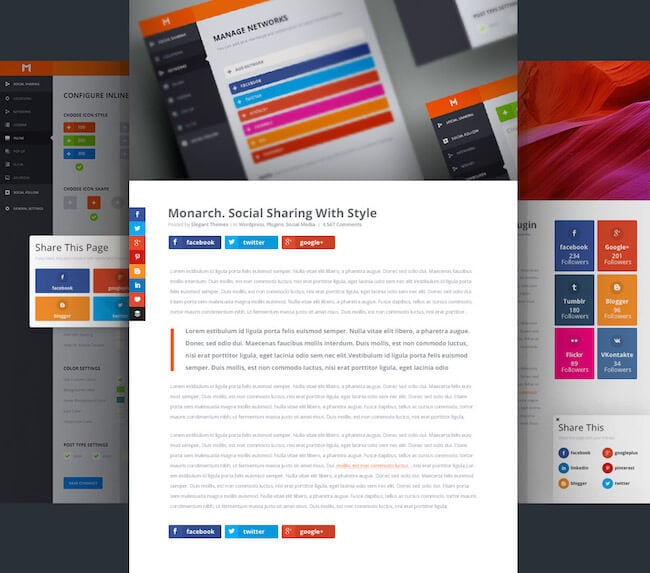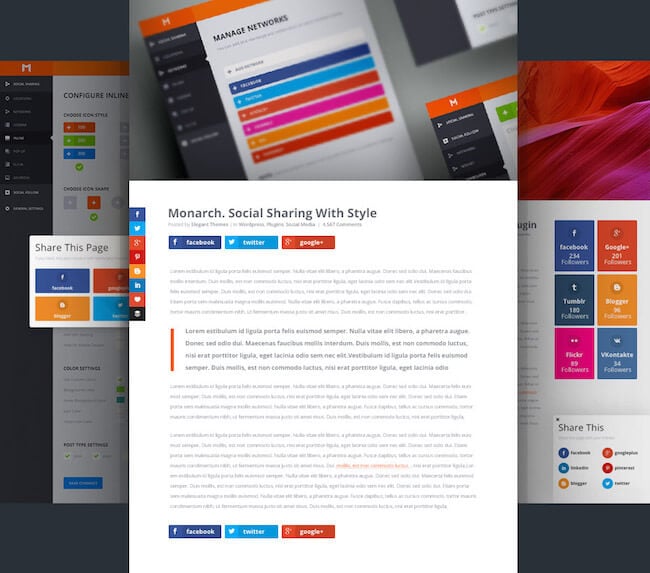 Social Media Auto Post Schedule Plugin – Social Booster
Once you have finished writing a blog, the next thing to do is promote it on social media. But it is quite a hassle to login to several social sites, one after another, and post.
Social Booster allows you to instantly post your finished blog to your social media sites in a few clicks from your dashboard. You do not need to log in to your social media every time.
Simply connect your social accounts with the plugin once. Afterward, click to share instantly from the post edit page.
You can also schedule social posts for later.
The posts will show no trace that you've used any auto-posting tool. You can write a customized caption for each scheduled or auto post for every social media.
The plugin has an upcoming feature for scheduling re-posting of old blogs, and you can create a complete social marketing plan on its calendar.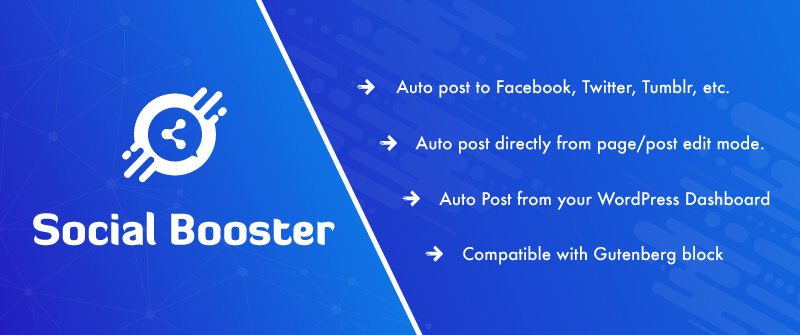 Sendible
Sendible is one of the most comprehensive social media management tools that can take your social media marketing to the next level.
From creating and scheduling posts to collaborate with your team, this tool can do everything from one single platform.
When it comes to marketing your products or your brand, you can't ignore social media these days because social media can give you maximum visibility with a limited budget.
All you need is a great tool that will optimize your process and make sure that you do more in less time.
You can use Sendible to create highly engaging content and schedule them at different timing to make sure that your account is active throughout even if you are busy doing something else.
If you have a team, you can invite your team members on board and collaborate to plan things and execute. If you are working for a client, you can invite the client to discuss things and work together to grow the social media channels.
Also, Sendible offers you detailed statistics of your social media posts to understand what is working and what is not to help you make an informed decision.
Read this Sendible review to know more about the tool.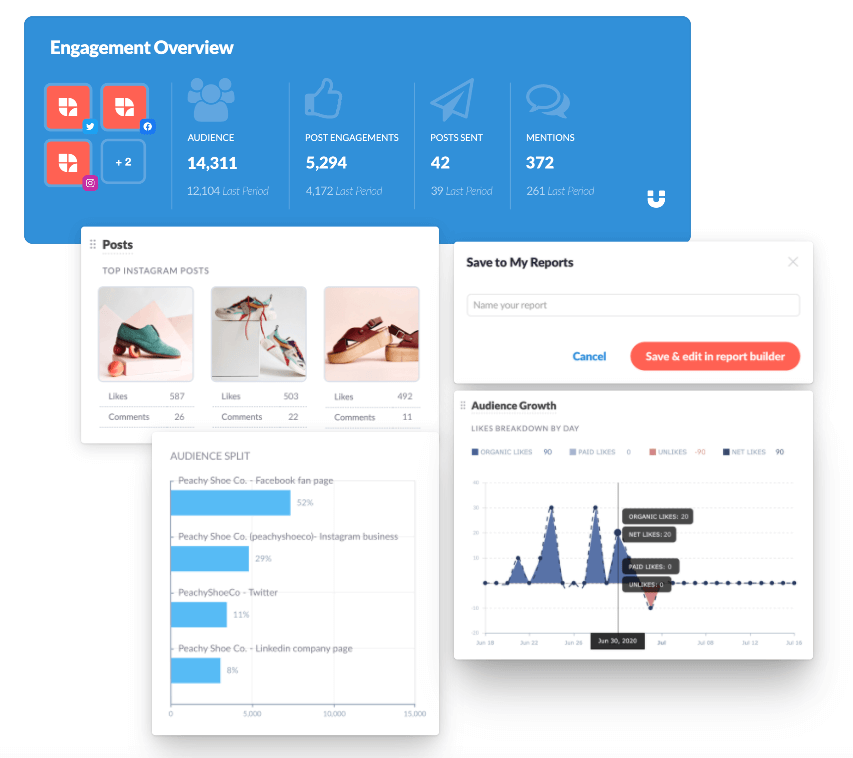 Sendible will save your time by allowing you to post from your RSS feed. It also offers you the bulk scheduling option so that you can schedule all your posts in a day for the entire week and focus on your core business for the rest of the week.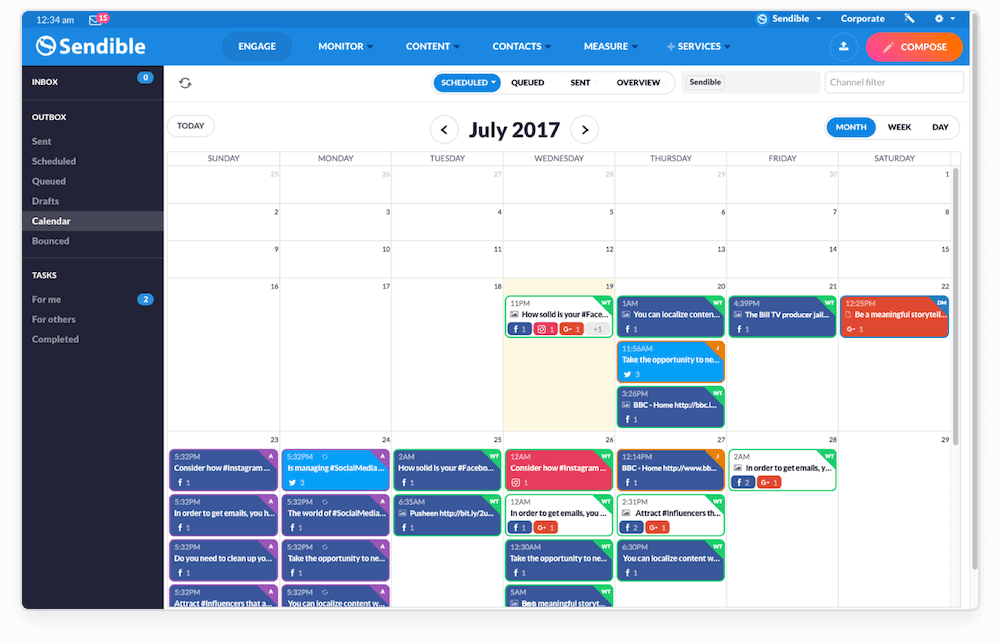 More Tools:
EMAIL MARKETING & OPT-IN TOOLS
Email Marketing is extramely important for every blogger because it will help you to drive traffic when you need. Also, it will help you to increase your revenue.
Creating an email list is very important for every blog because your email list can drive your traffic whenever you need it.
You must start collecting emails from the very first day of your blogging activity. As your email list grows you will be able to send them special offers that will help you to increase the revenue of your blog.
Here are a couple of tools that you can use for email marketing. Don't forget the check the other articles listed below in this section.
OptinMonster
OptinMonster is one of the most widely used email opt-in plugins for WordPress (you can use this tool for other platforms as well).
This plugin offers you a number of great looking ready-to-be-used email opt-in templates that you can use for your site. Also, different placement options make this plugin a real winner.
The exit-intent feature of the plugin is another highlight. Your system will show the email opt-in pop-up to the users when they intend to leave your site.
Overall it's a very effective plugin to collect emails from your visitors.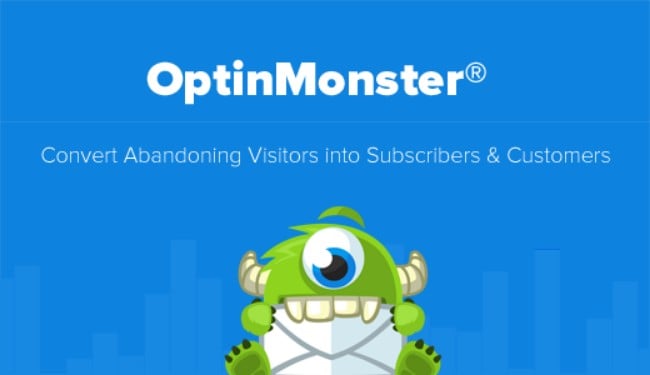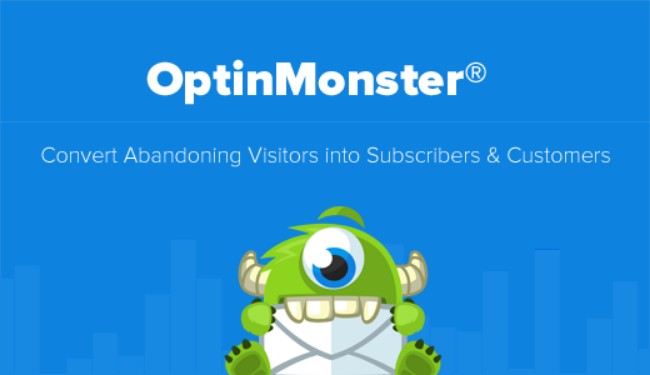 MailChimp
If you are just getting started with your blog, MailChimp is the best email service provider option for you because they offer free service upto 2000 emails.
So, just set up an account with MailChimp and connect it with your OptinMonstar plugin (or any other plugin you are using) which is very easy to get done, and start collecting emails.
Don't miss this collection of best free MailChimp email templates.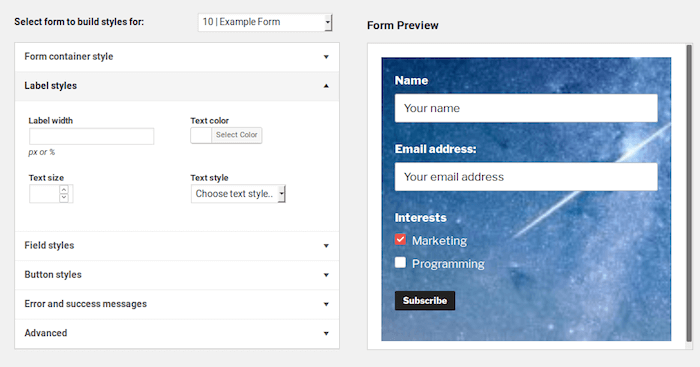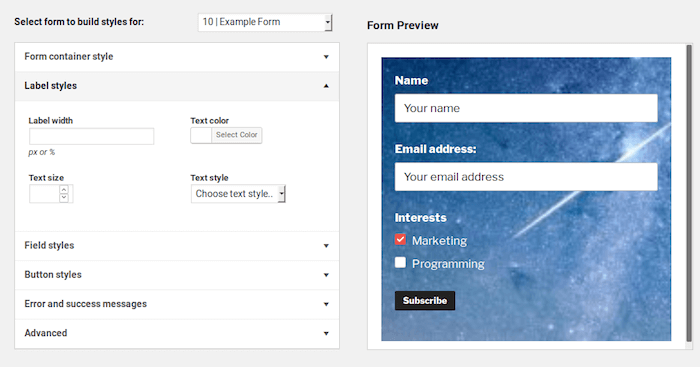 More Tools:
TOOLS TO DRIVE TRAFFIC
The best tools that can help you to drive more traffic to your blog.
Once you are done with setting up everything for your blog, the most important part of your blogging career starts, which is driving traffic to your blog.
If you are not receiving a good amount of traffic to your blog, all your hard work will be wasted. There are a number of ways to get traffic to your site.
Start with creating high-quality content on your site because that's the most important of your blogging journey. If your content is not good, no matter what you do; you will not get success.
Drive traffic from the following sites.
Google Organic Traffic
Organic traffic from Google should be your main focus but it takes time. You can't expect to get thousands of traffic immediately after your blog comes online even the best of marketers will find that difficult.
Keep creating high-quality content, share them on social media sites, and create backlinks to those articles as well as the homepage of your site to improve the ranking of your blog posts.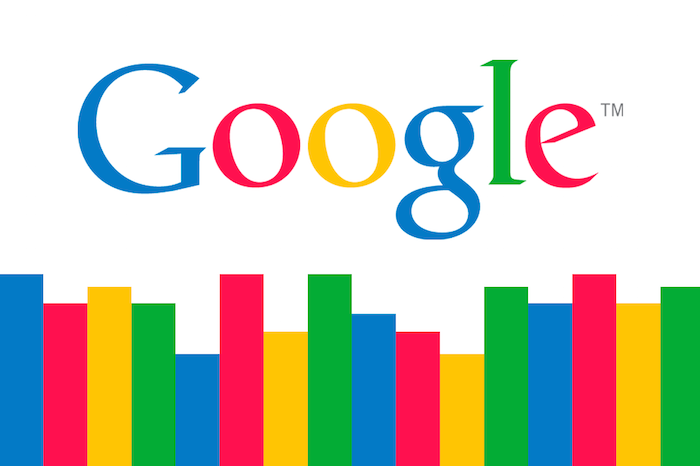 Social Media Traffic
Target social media sites to get traffic.
Drive Traffic from Pinterest
Pinterest has become one of the top sources of traffic for bloggers in the last few years. Rather than a social media site, Pinterest is more like a search engine that is used by millions to discover new content every month.
So, here you have a great opportunity to drive some serious traffic to your site from Pinterest. Like Google, Pinterest has its own search algorithm to present only the top-quality content to the users.
So, you must understand the basics of Pinterest SEO to make sure that you are able to get more visibility for your pins.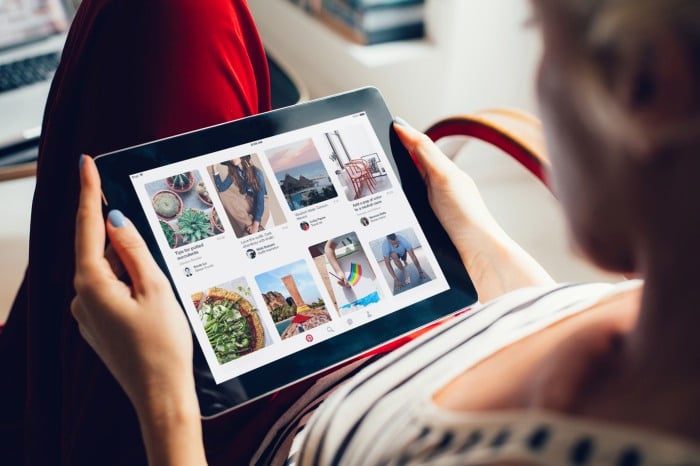 Traffic from Quora
Quora is a well-known question-and-answer social community site that can drive you a lot of traffic if you are active on the site and your answers are useful.
No matter what your niche is, Quora is a great platform to drive traffic as well as for branding. You can regularly answer the questions about your niche and establish yourself as an authority in your niche.
Don't miss this article about how to drive traffic from Quora.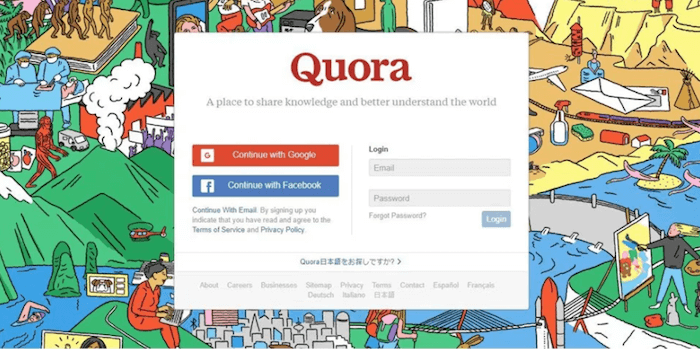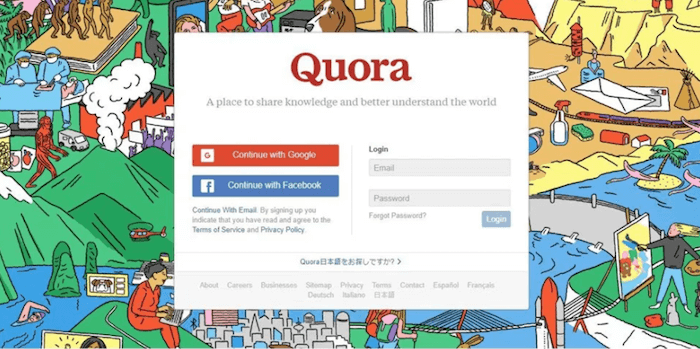 Flipboard Traffic
Flipboard can be another great source of traffic. You can create your own magazine on Flipboard and curate articles from your site to drive traffic.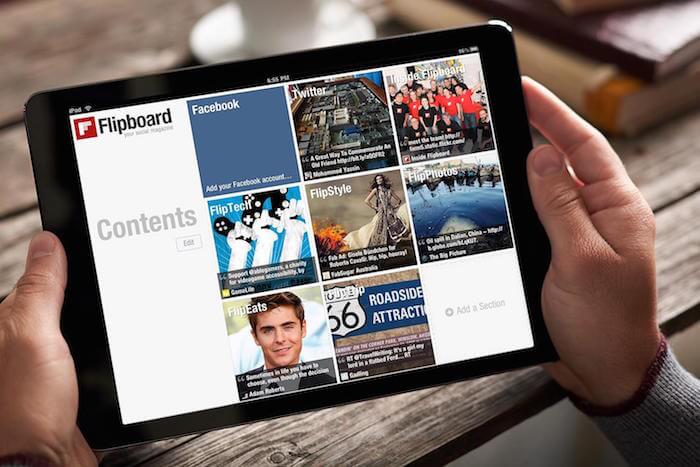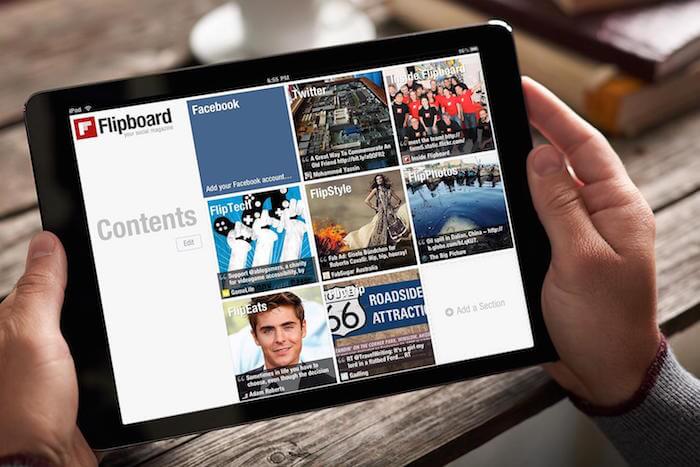 Join Triberr
Triberr is a community of bloggers helping each other grow. Triberr can be a very effective source to increase your social media followers and drive traffic.
Like any other social site, you need to be active on this platform if you want to get the best out of Triberr.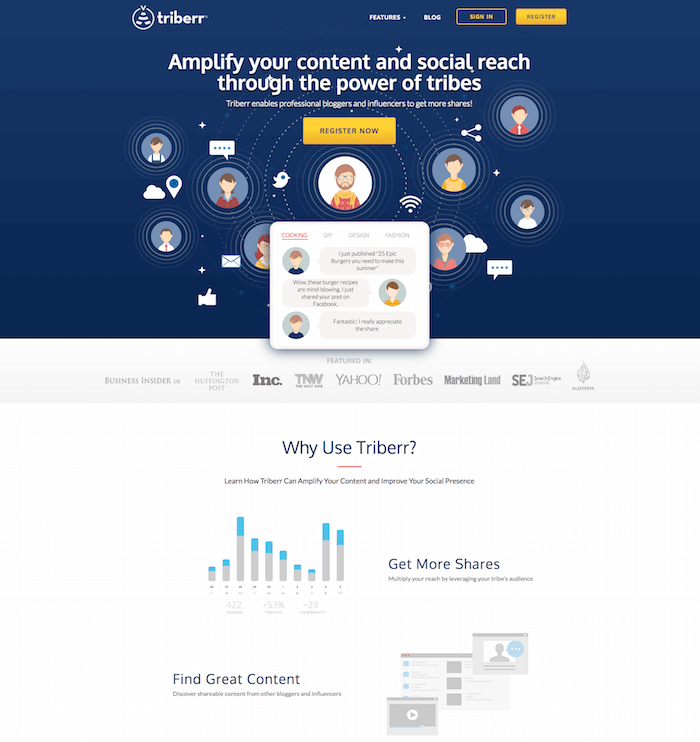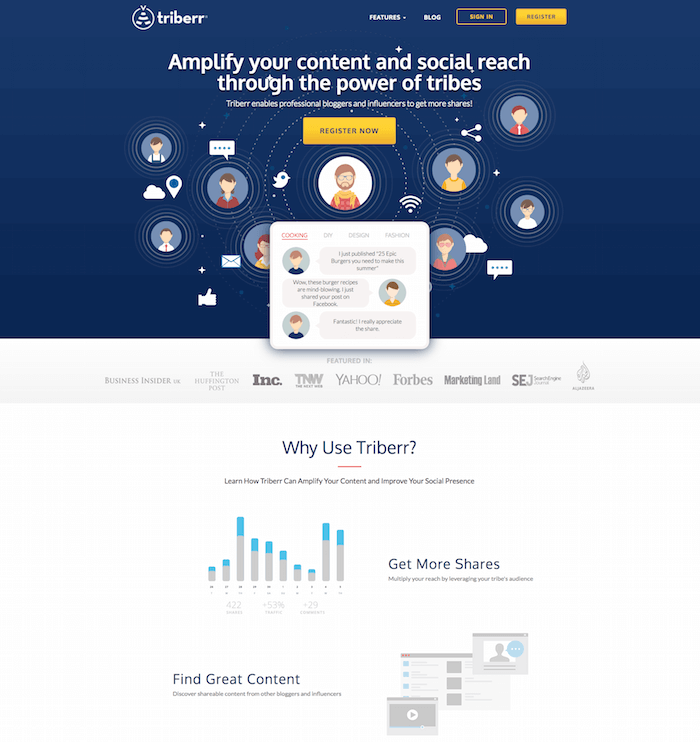 Also, don't miss our collection of top social bookmarking sites that you can use to share your content and drive traffic.
More Tools:
BLOG PERFORMANCE TRACKING TOOLS
It is important to know how your blog is performing. There are a number of tools available that will help you to keep a track of your blog. We have mentioned a few of them below.
Google Analytics
Google Analytics is a must-have service for every blog of other websites. This is a free tool from Google that will show you the traffic you are getting to your blog.
Analytics shows you the real-time traffic to your site. You can analyze the best content on your site by looking at the analytics data, you can improve the pages that are not receiving enough traffic.
You can use this tool to find out the best traffic sources for your site, the referral pages that are sending you traffic, and a lot more.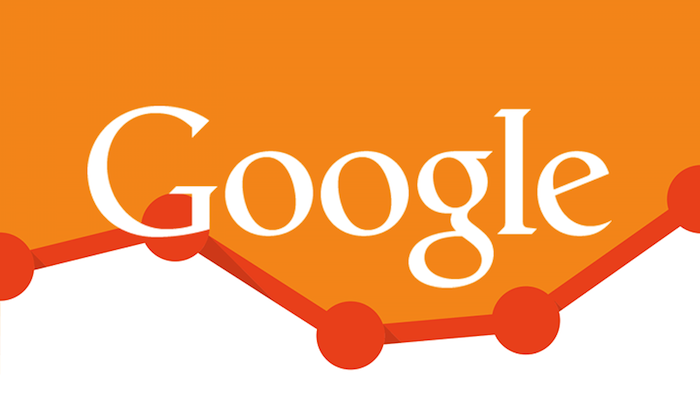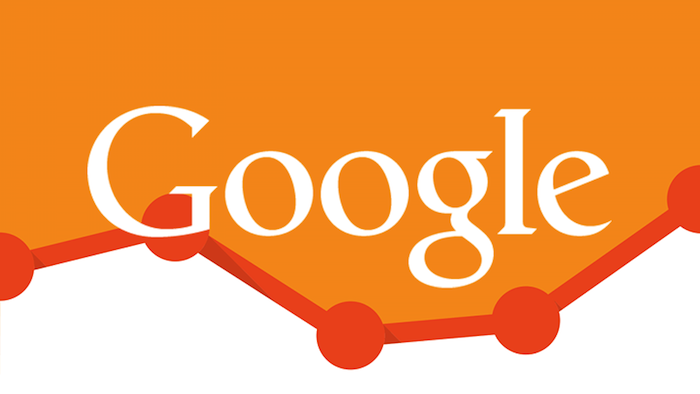 More Tools:
FAQs About Blogging Tools
01. What is blogging?
Blogging is the process of publishing content online. You can create your own blog using platforms like WordPress and start publishing content around the topics you are an expert in.
02. How to create a blog?
You can easily create a free blog using a platform like Blogger.com or WordPress.com. However, if you want to create a blog, monetize the blog and have complete control over it, the process will be a little longer. Here is a step-by-step process with images to start a blog.
03. Can I make money through blogging?
Certainly. There are bloggers making millions of dollars every month. However, you can't expect to make a big amount immediately after creating your blog. The process is going to take time. You have to learn SEO, creating quality content, how to monetize, and all other aspects that can help you to make money.
04. How to find a blogging topic?
When you plan your first blog, make sure to stick to the topics that you are passionate about. If you start a blog around any random topics that you have no clue about, it will be very difficult for you to manage that for a long time.
05. What is the best place to start a blog?
WordPress is the most popular platform to start a blog. You will need a domain name for your blog and a hosting account. Once you have these two, you can start your blog.
06. Which is the best blogging tool?
There are a number of tools that you will need during your blogging process. We have listed the top blogging tools in this article, you can go through and select the ones you like.
Endnote
There are many other tools available online which can help substantially enhance the quality of your blog with the help of different factors. Little-Dedicated research will come up with many useful tools that will make your life as a blogger much easier.
In the meantime, try out the tools recommended above and improve your blogging journey.