Divi is a multipurpose WordPress theme developed by the team over at Elegant Themes. However, it is so much more than a mere theme and can be compared to a full-fledged Website Builder.
The Theme comes packed with an abundance of pre-made demo websites, a lot of customization tools, and the super-powerful Divi Website Builder.
With the Divi Builder you can practically create any website layout your dream of, and that too, without any coding know-how whatsoever.
Once you have Divi in your toolkit, creating your website is only limited by your imagination. From simple blogs to online shops and other forms of complex sites with intricate layouts, all can be handled with Divi in a breeze.
Now, if you go to their official website, you will see for yourself the diverse set of tools and templates that are waiting. However, the templates themselves shouldn't limit your perception of the potential of Divi.
In fact, if you take a look at some of the awesome websites that have been built using the theme, then you will know all the possibilities that lie with the theme.
For this purpose, as well as to kindle a little more inspiration in you, we have put together a little read on some of the excellent websites that have been built using Divi. So without further ado, here are the Sites Created with Divi Theme:
You can read our complete review of Divi Theme here. And use the following link to get this amazing theme today.
Also, as mentioned in the title you will get a 20% discount with our link when you purchase the Divi Theme, here is the article you need to follow.
Best Divi Theme Site Examples
Divi is one of the most widely used multipurpose WordPress themes backed by the powerful drag-and-drop Divi builder. If you wish to create a great-looking custom design for your site, Divi is a great theme option for you. Here are some of the best examples of Divi sites.
---
WordStream
WordStream is a popular name in the marketing and SEO industry. They have created their home site using the Divi theme and customized it as per their need.
They have used white and blue color schemes and maintained a nice professional layout that looks unique and attractive.
Kissmetrics
One of the popular names in the marketing and web analytics niche, Kissmetrics needs no introduction.
You can check their beautiful clean design created by the amazing Divi theme. The site is created with a lot of white and other light colors to give it a minimal feel.
Aperitoon
You will be amazed to see the design of this theme. It is fun and engaging. The beautiful use of red and white color and the animations make this site worth checking out.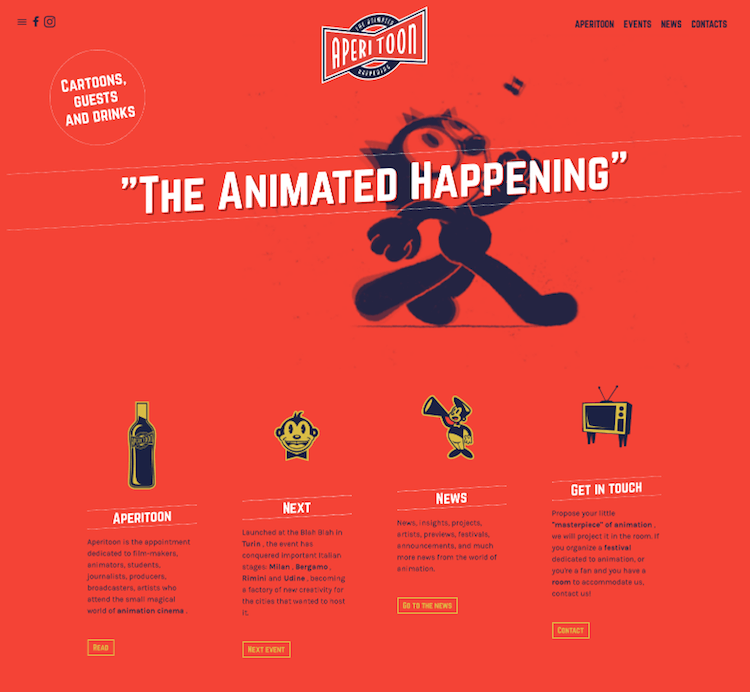 Brave
With a mission to make the web fast and secure, the website of Brave shows how you can use Divi theme and create a completely customized design for your site.
If you are a corporate or a big business, Divi will make your life while creating your site.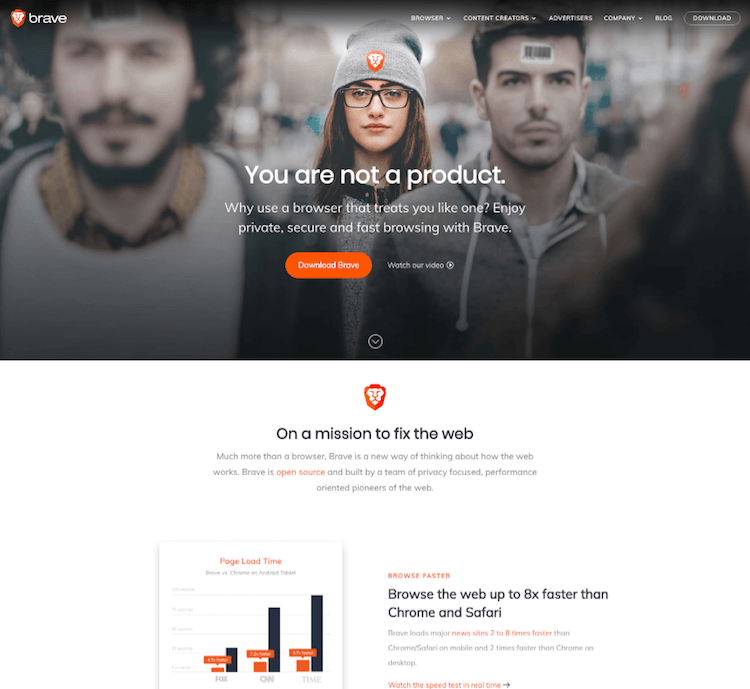 Rosh Review
A beautiful site created by using the Divi Theme. I like the header and the footer section of the site that is created with a nice-looking image presentation.
The footer of the site looks very professional with the link to important pages and a background image to make it look attractive.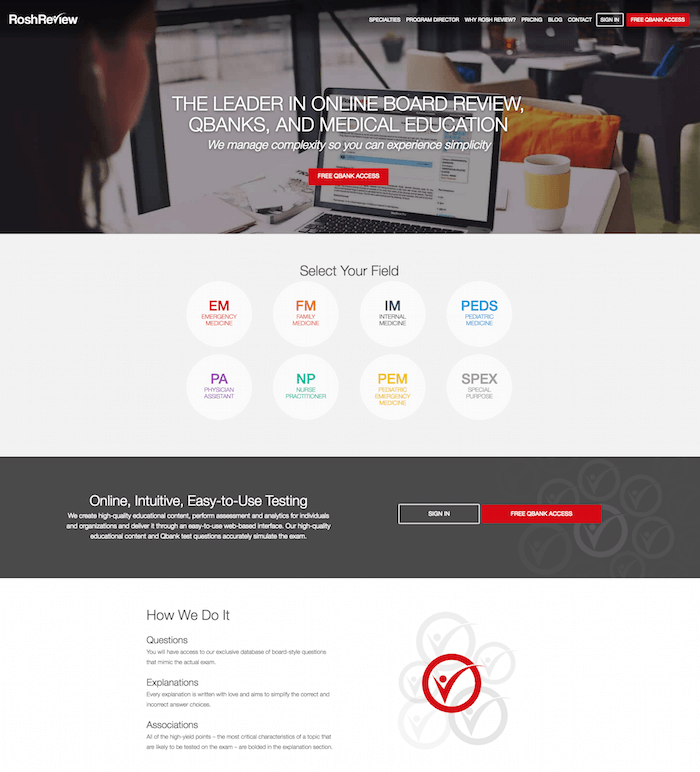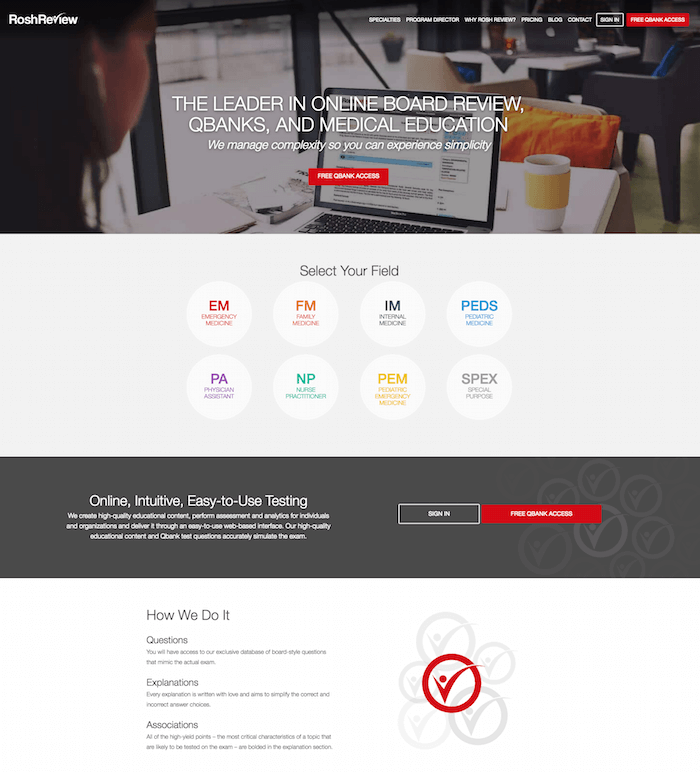 FindabilitySciences
Findability Sciences website has an easy to digest layout with all information readily noticeable and appropriately arranged. They have included sliders, images, videos, infographics and a functional menu to showcase all their services conveniently for their clients.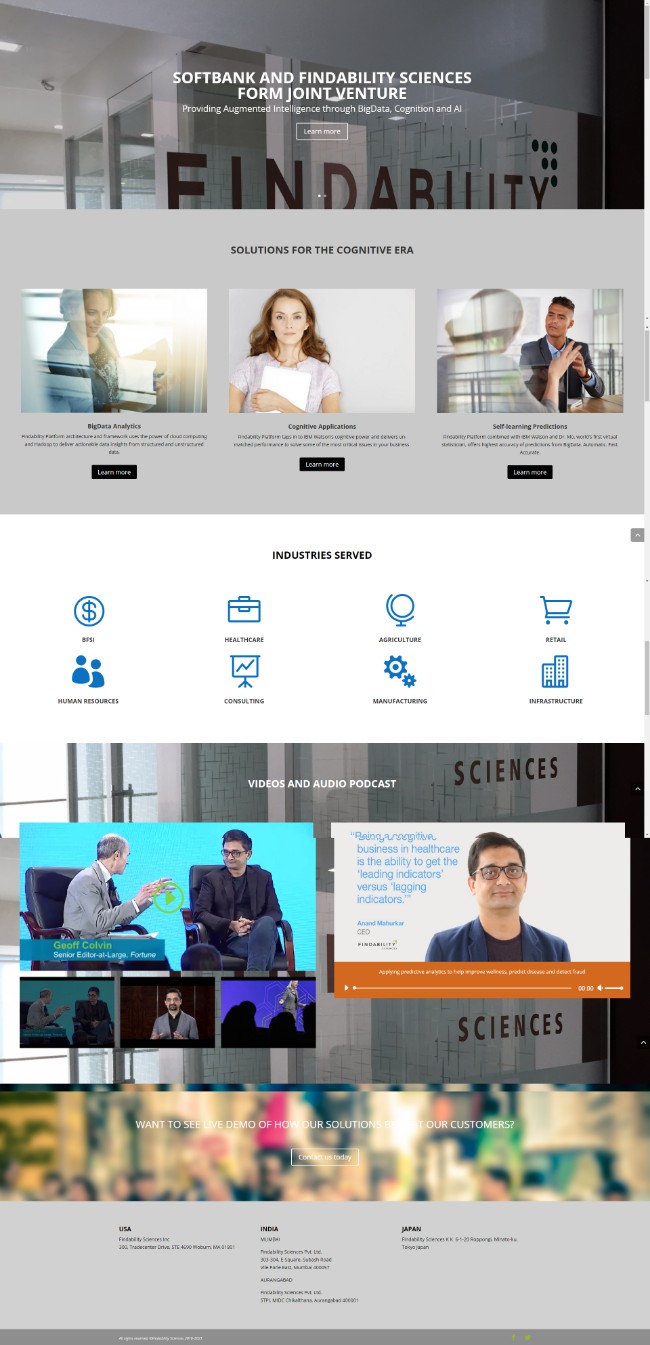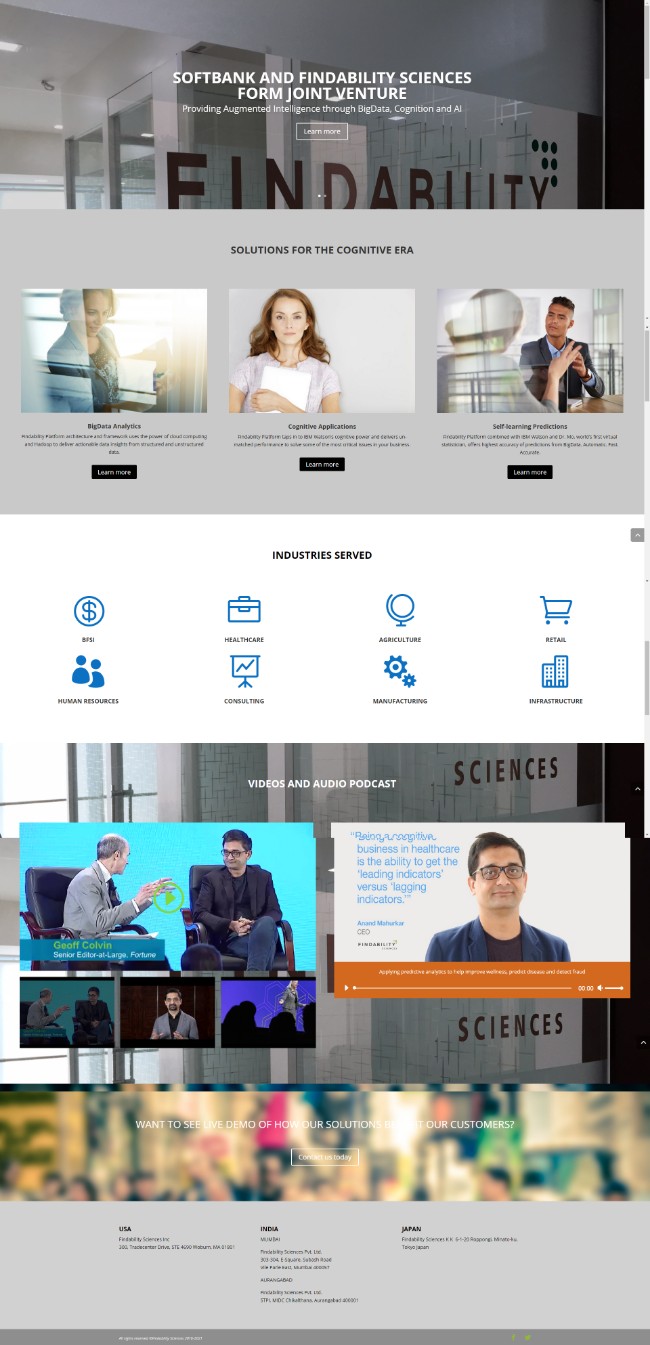 KnowGoodBeer
KnowGoodBeer is a website corresponding to a beer festival. It offers an impressive design with fancy features to keep visitors engaged as they search for volunteering info, directions, contact info, ticket purchase and much more.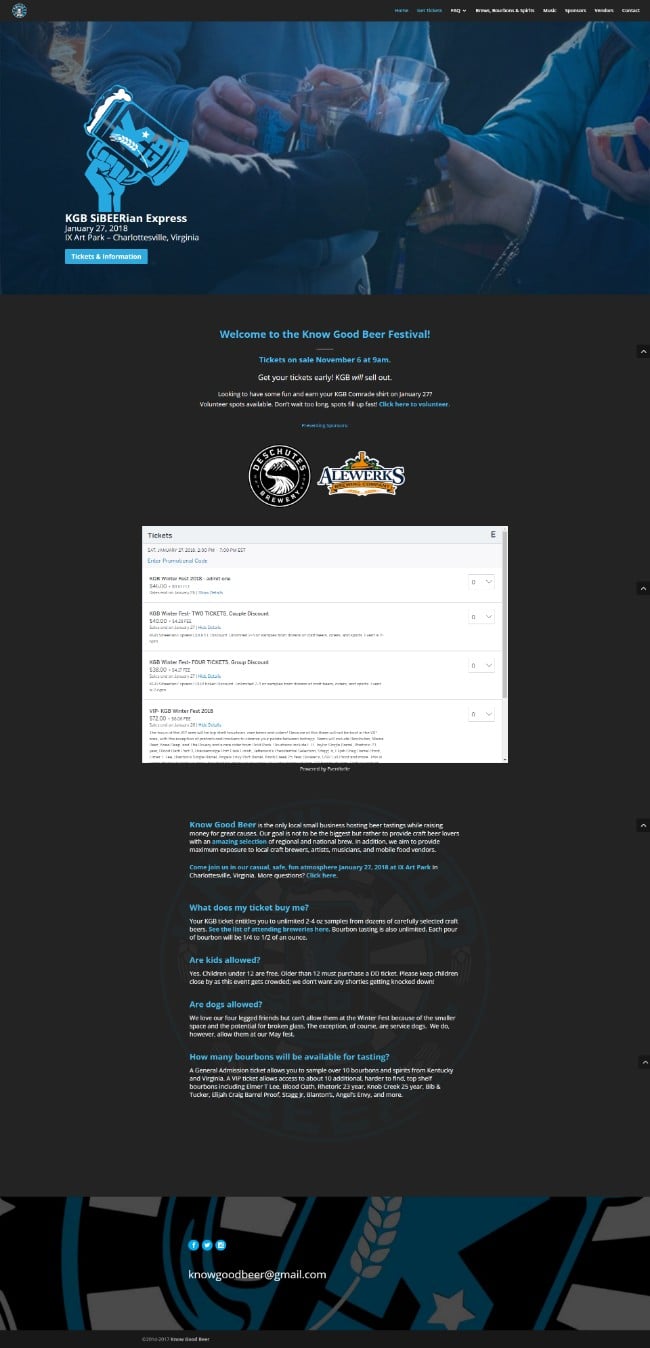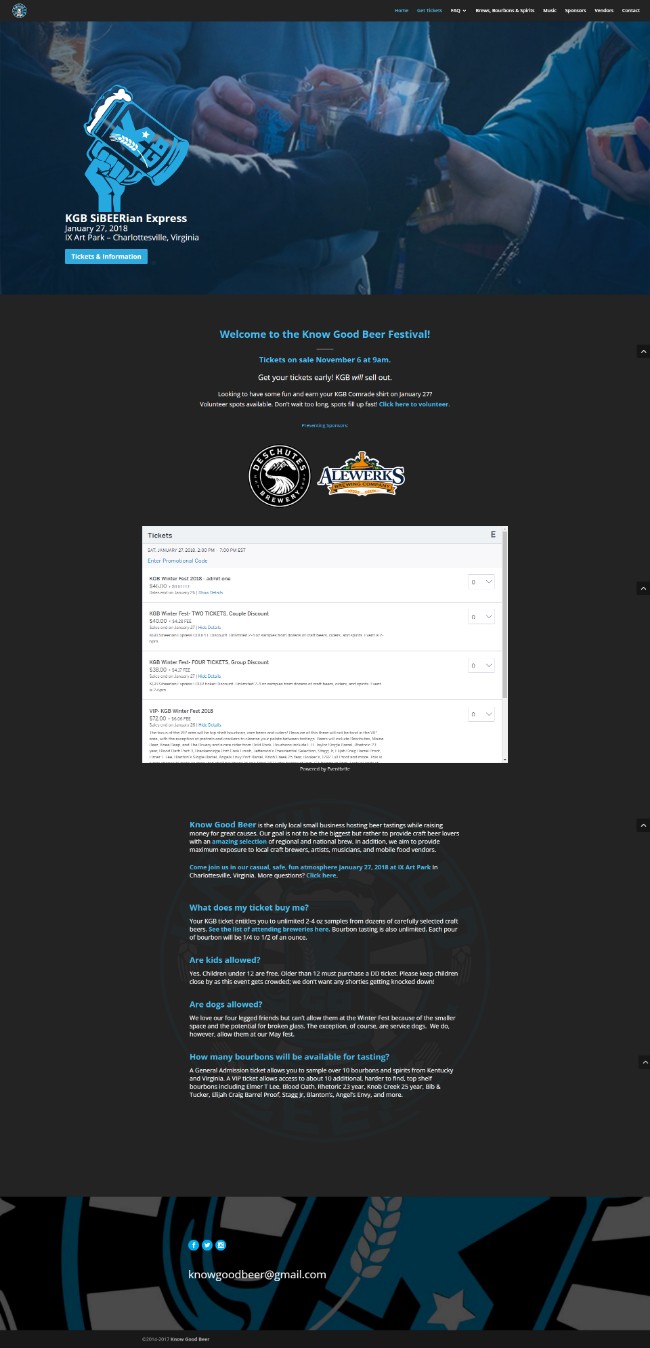 Flow Summit
Flow Summit is an event site created by using the one-page layout of Divi Theme. The site looks attractive with a strong color combination and a nice presentation of event details.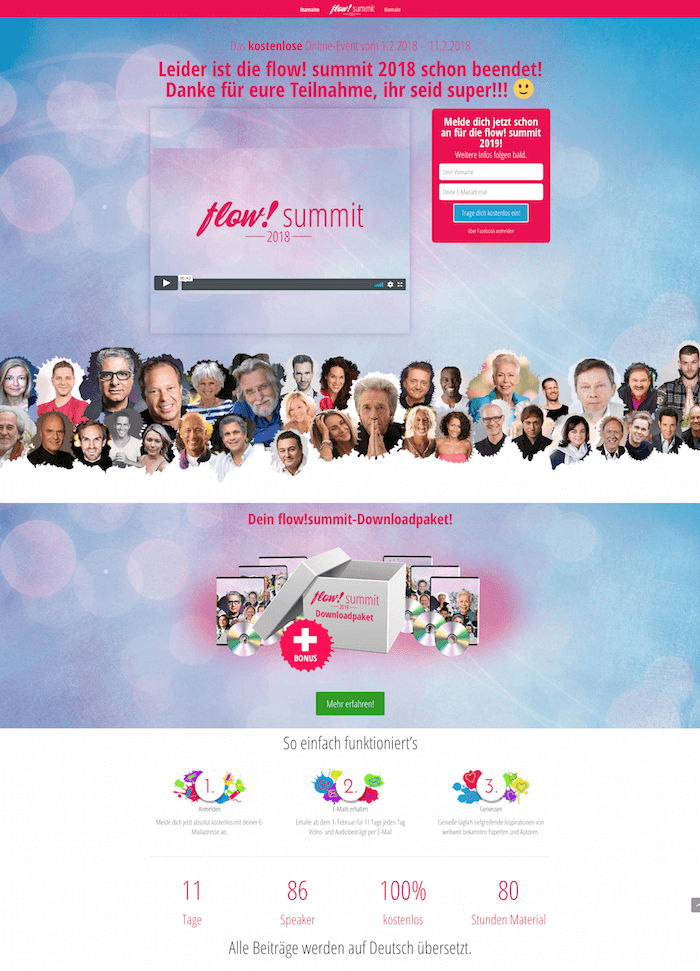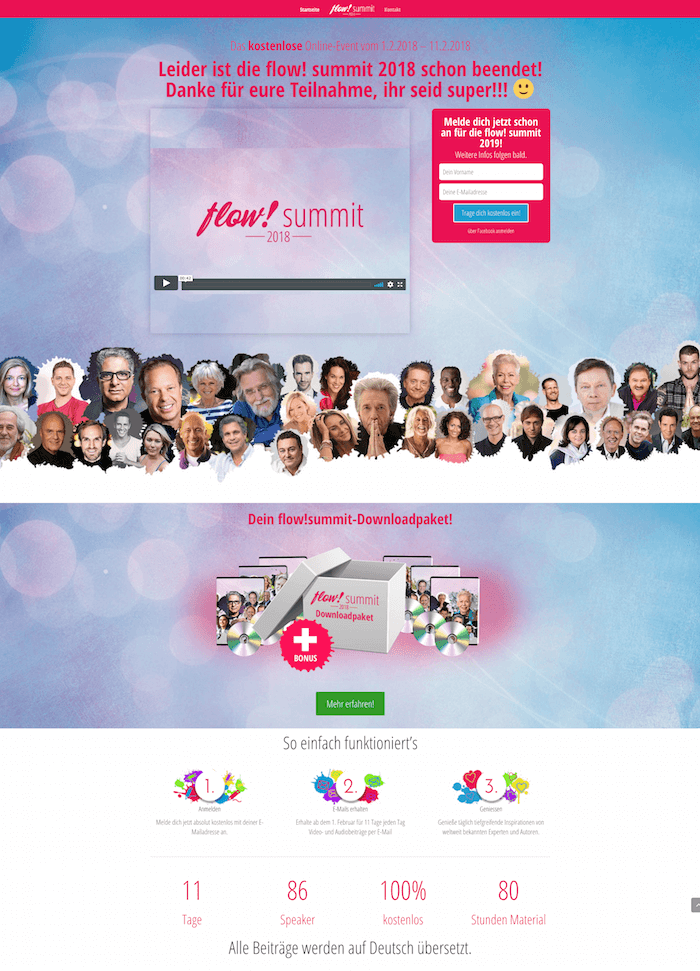 AcademyofMine
Academy of Mine is an online service that allows you to create, sell, and market courses. On their website, they have an introductory video, a lot of icons for features, and a pricing page.
A nice example created with Divi Theme.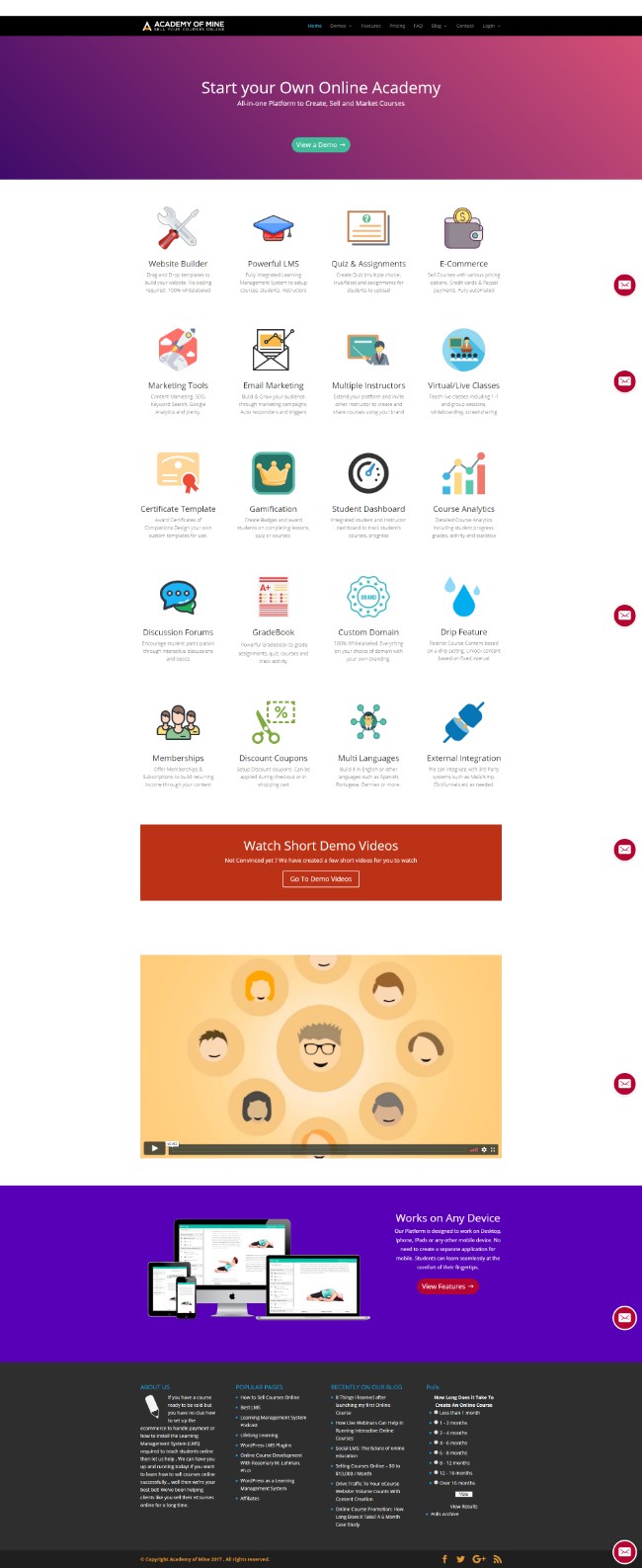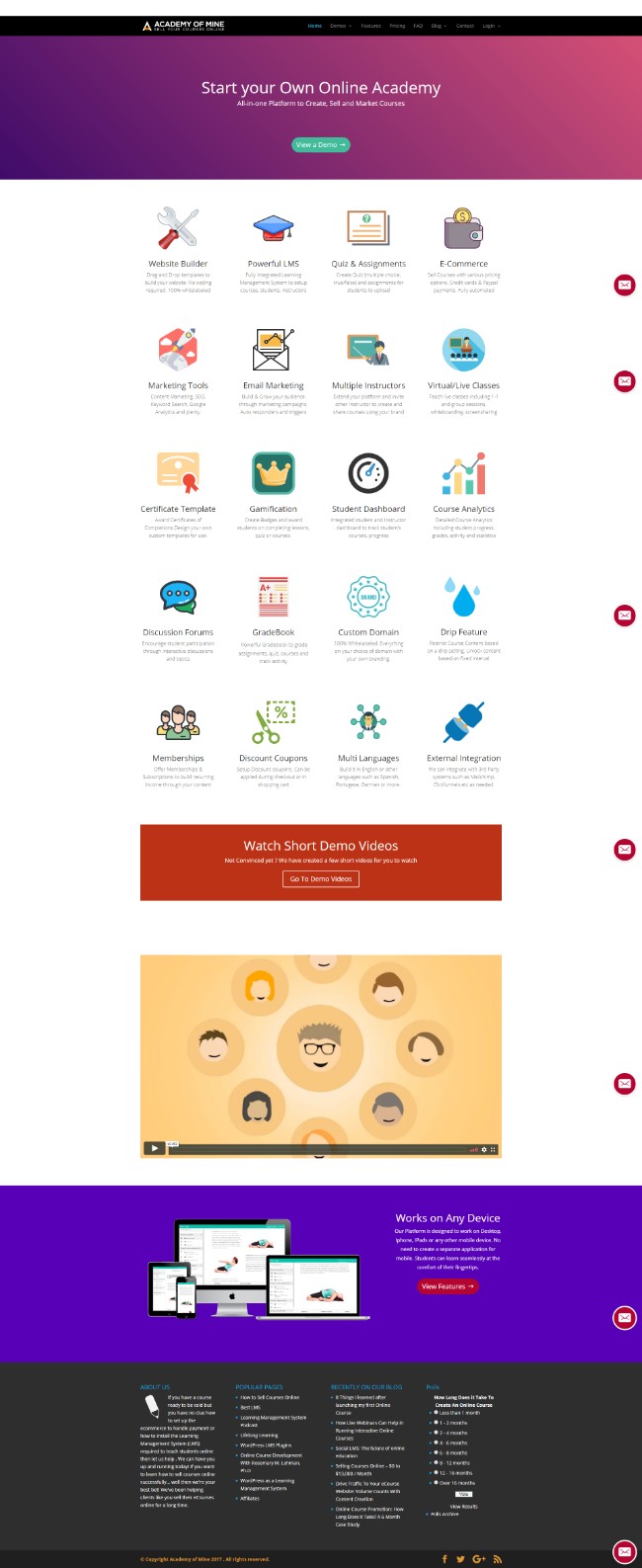 BigCatRescue
BigCatRescue is a website of a charity organization. The website offers features that allow you to make donations, buy tiger shirts, see videos of tigers being saved, and other info about the organization.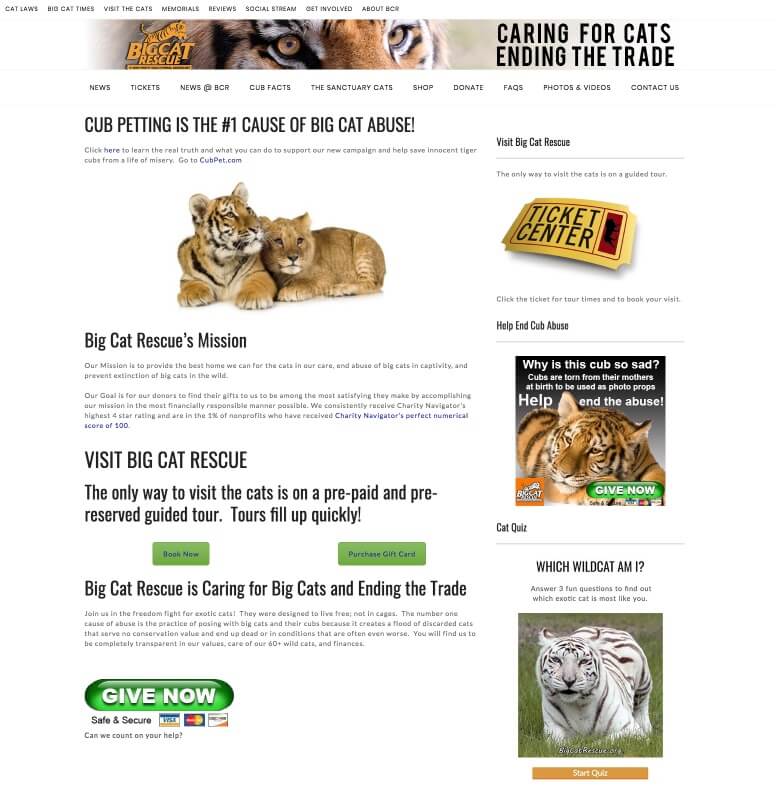 Skyslope
Skyslope is a transaction management business site created using Divi theme. This site will give you an idea about how you can use the theme for your business site.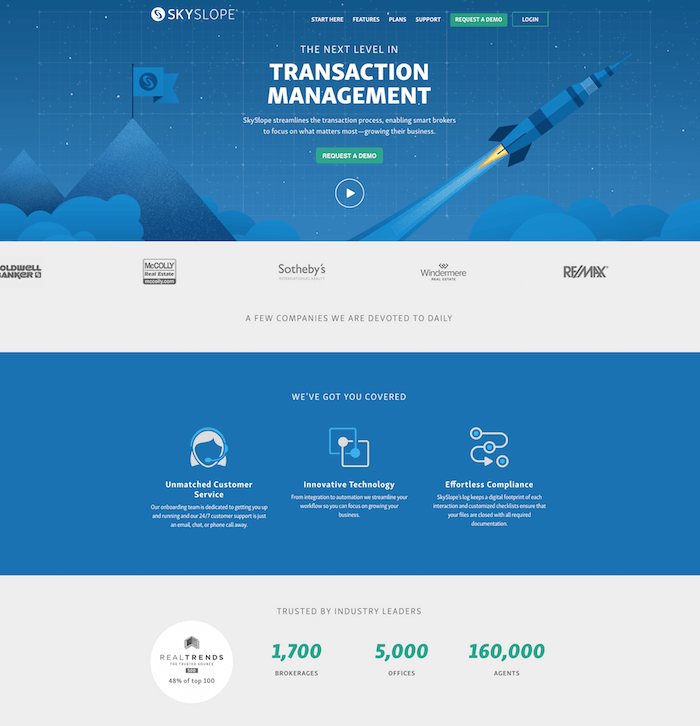 DanDascalescuPhotography
Dan Dascalescu Photography is more like a portfolio website boasting a lot of photographs and high-quality images.
The website is neatly designed to showcase all of the images in high res, capturing as much of the screen as possible. A left-side menu bar is also added to let visitors navigate between different categories of photographs.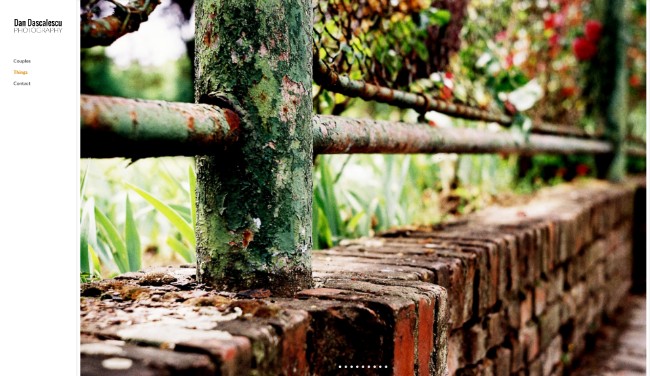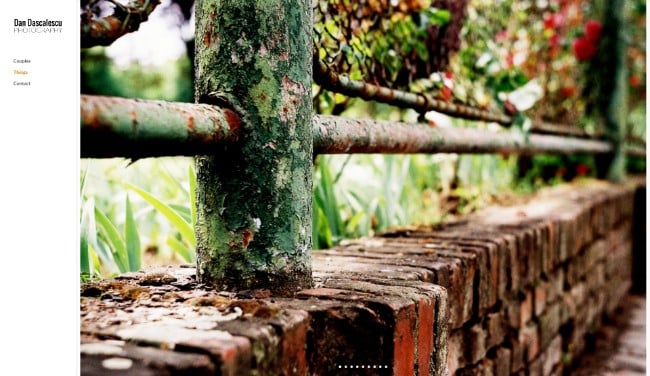 Chasing Mumford
A tribute site to Mumford & Sons, the Chasing Mumford site is nicely created by using a dark color theme with Divi Theme.
With a center align logo, the site looks great on both desktop as well as mobile phones.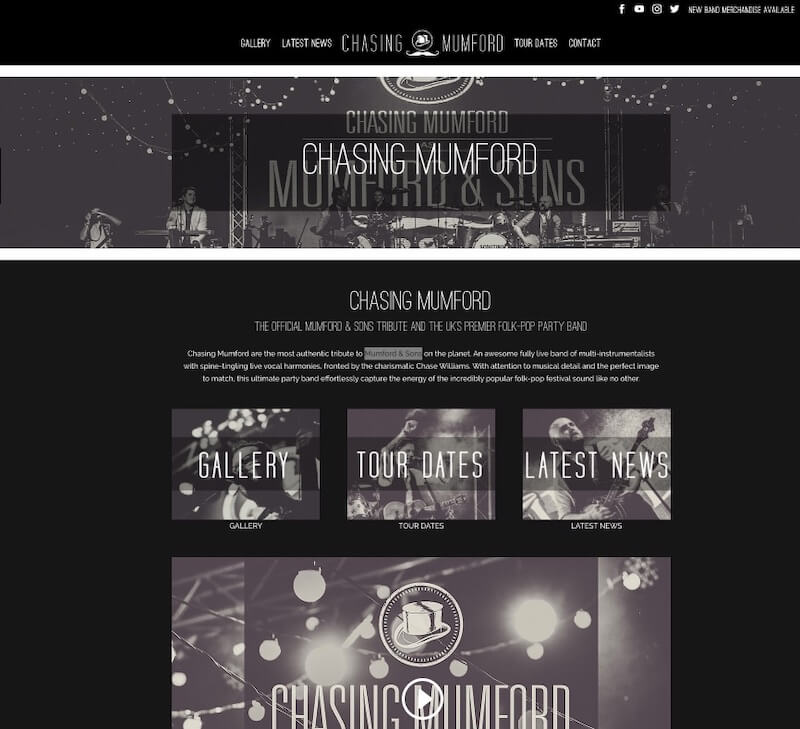 Checkerboard
A professionally created marketing and web development-related business site created with the Divi theme.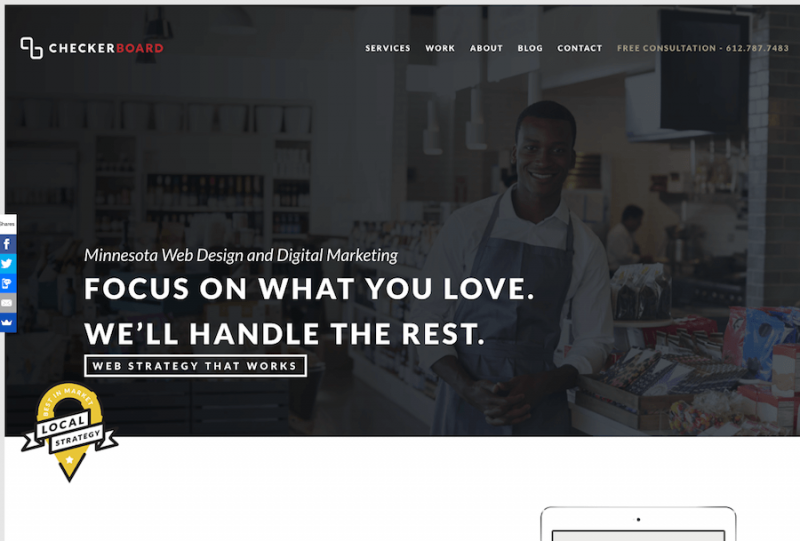 BoomTrain
BoomTrain is a marketing consultancy firm. On their website, they implement a white sticky header for convenient navigation, a homepage highlighting all their features, a lot of neatly organized pages with other information.
This is another good-looking example of Divi Theme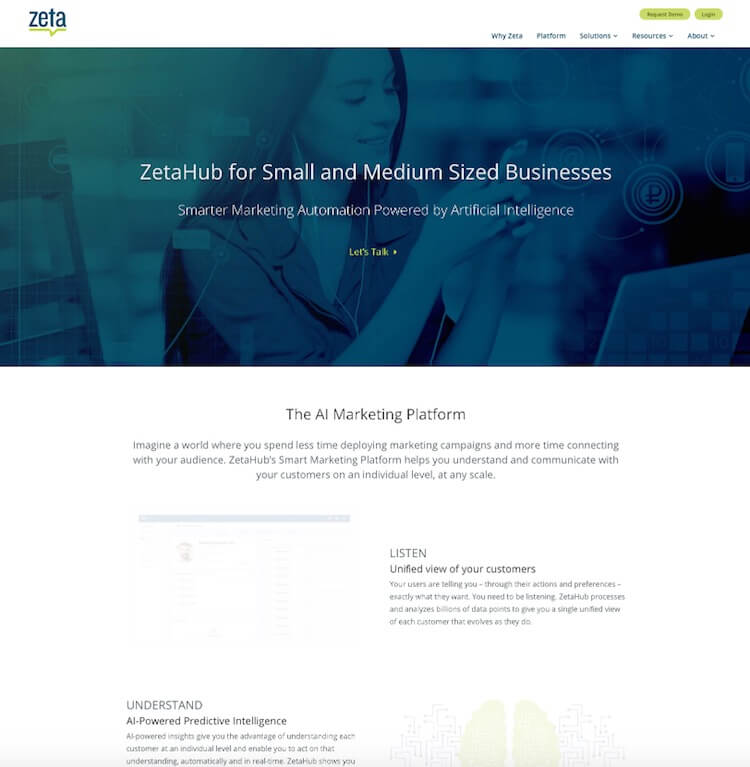 Windsor Bergen Academy
Windsor Bergen Academy is a school website that uses a fun website layout with bright and colorful typography and color schemes. It boasts information about the school's mission, experience, services and much more.
An educations website created with Divi Theme.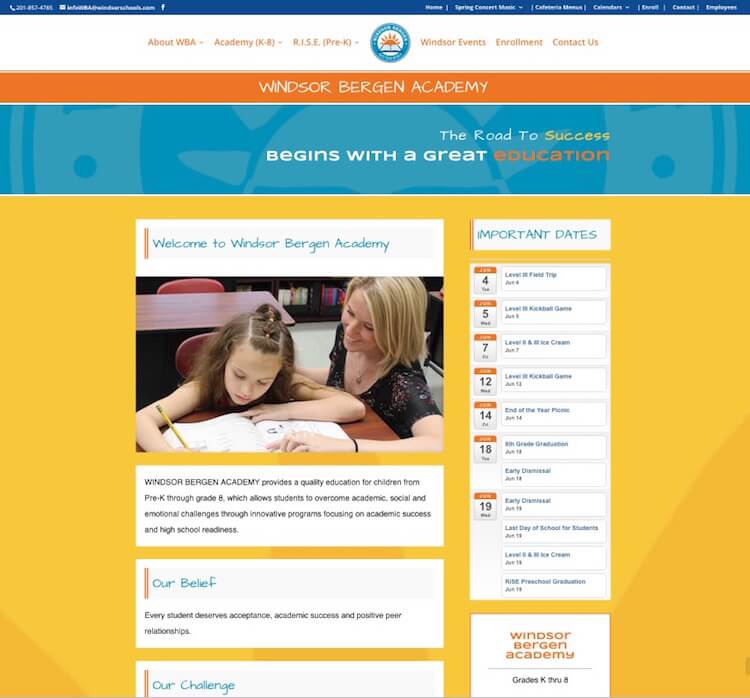 East of Africa
An eCommerce site related to coffee, the East of Africa site is designed with the Divi Theme. The site features a big logo that highlights the branding followed by other content on the site.
It also has a marketplace to sell tea and coffee-related products. The design looks sharp, and minimal yet very professional.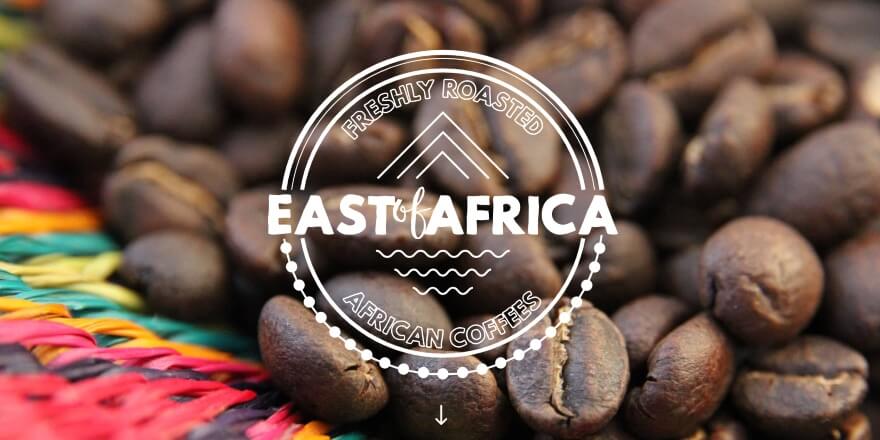 Dokkon Shop
Dateyard is a service-based platform. On their website, they have an array of icons to demonstrate features of their service, a display of current members, and an alluring color scheme.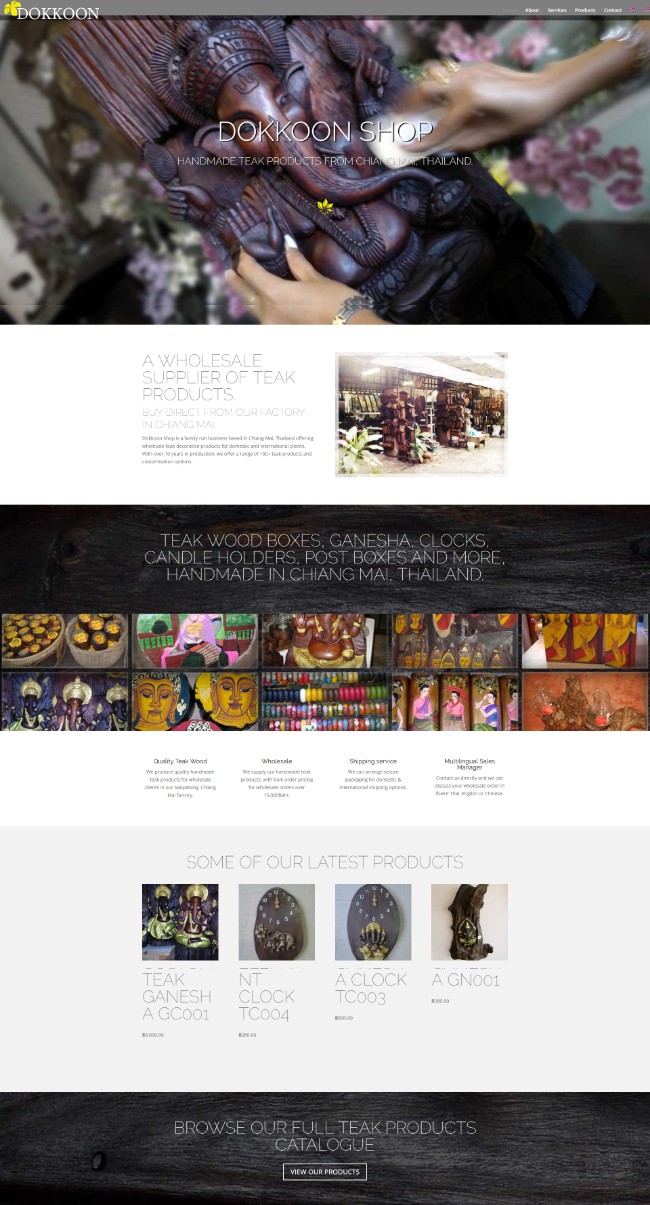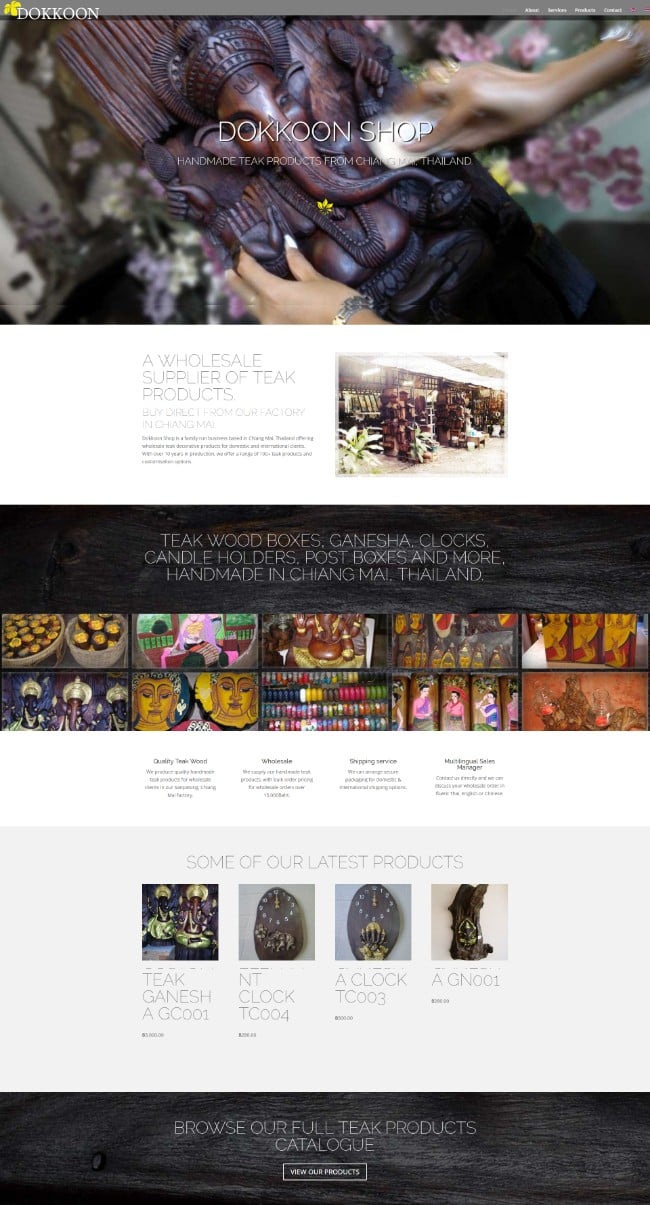 Dateyard
Dateyard is a service-based platform. On their website, they have an array of icons to demonstrate features of their service, a display of current members, and an alluring color scheme.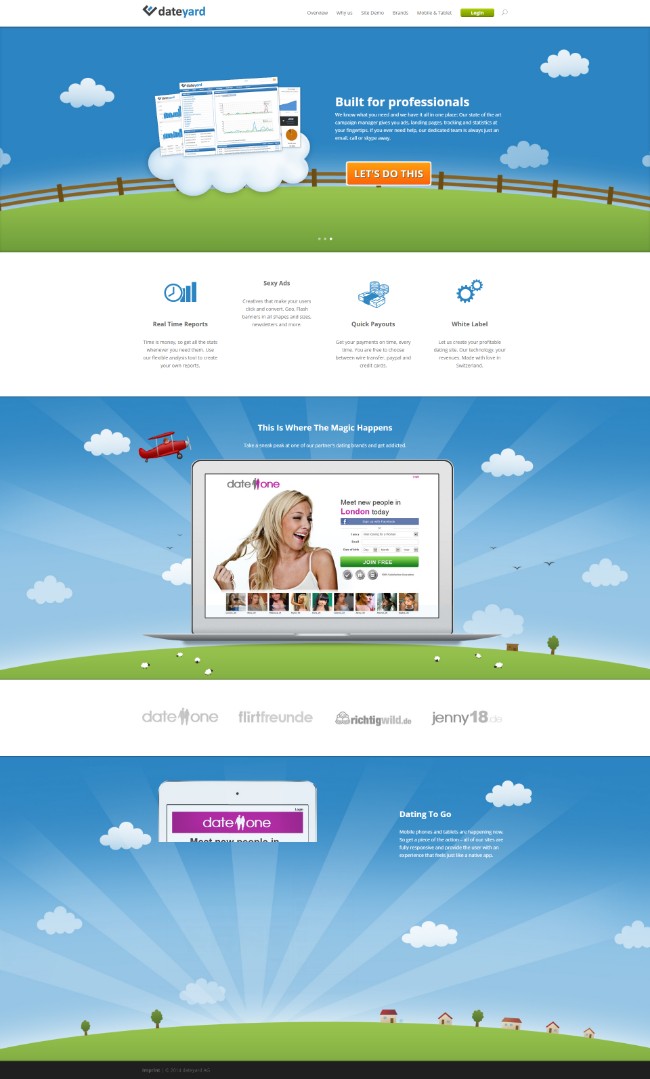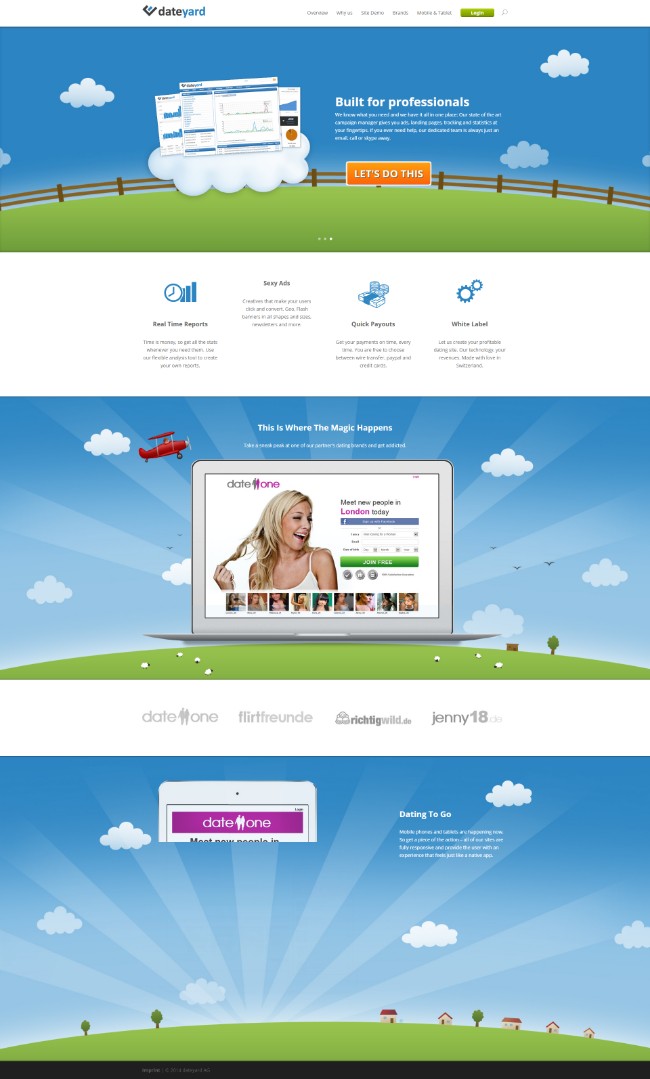 sLavi Photography
sLavi Photography a photography website built to showcase high-quality images. The website has a clean distraction-free layout so people won't be distracted and will entirely focus on content, i.e., the images. Navigation around the website is also straightforward and intuitive.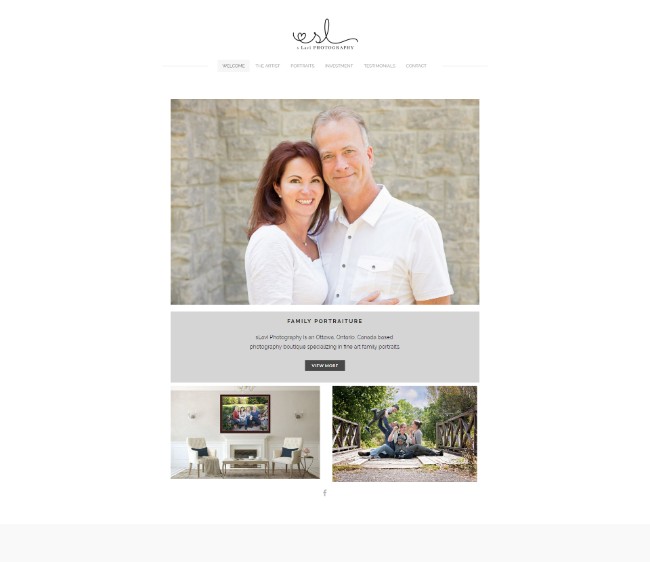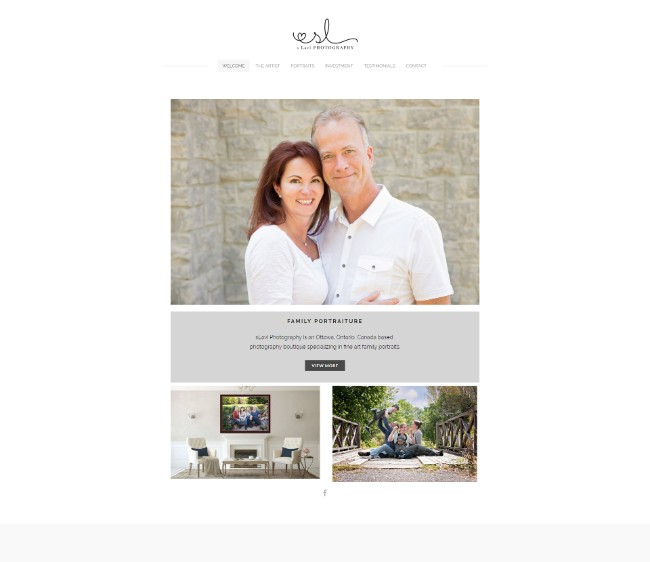 Pin-N-Tell
Pin-N-Tell is a platform where people can come to share posts and stories they have to share. It has an accommodating layout for all the posts with social media integrations and an online shop.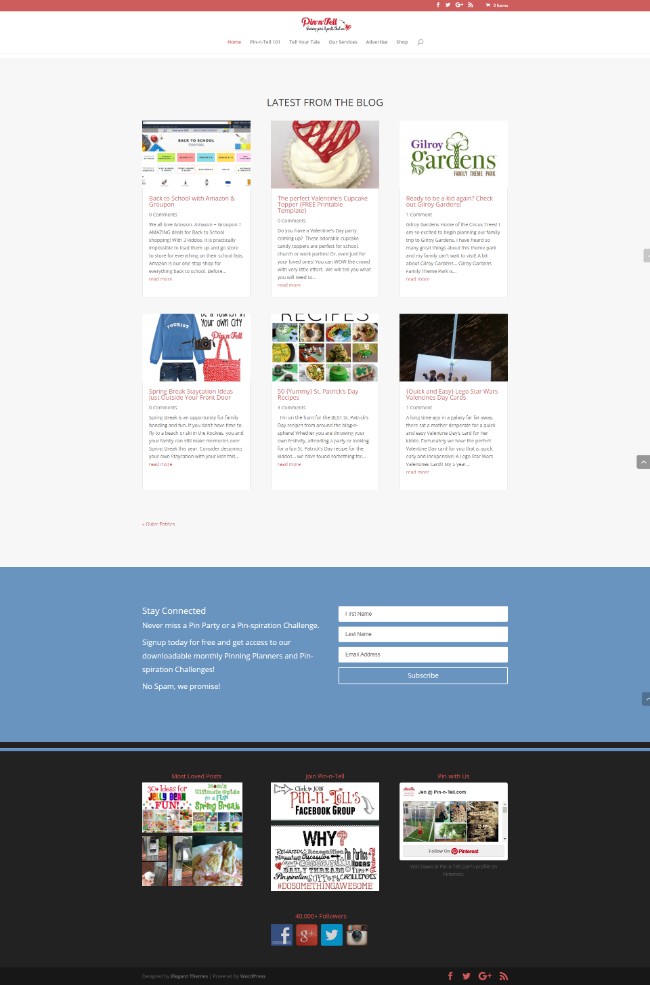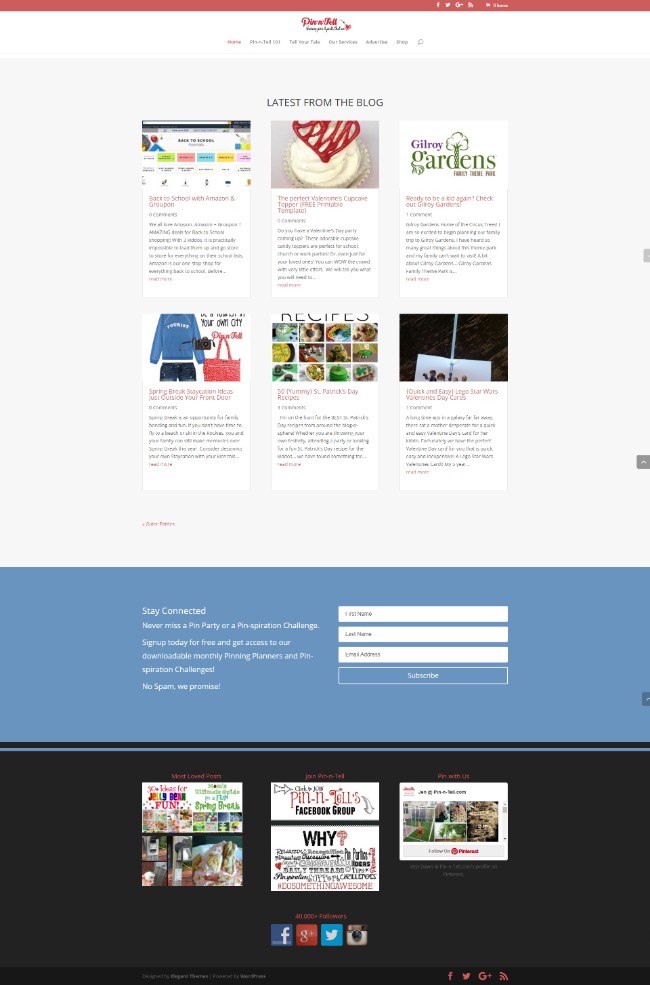 The GlobalChurch Project
The GlobalChurch Project offers a wonderful view of what creative can do coupled with Divi. You will see a range of contrasting color schemes, subscription options, blogs, email opt-in forms, all arranged harmoniously.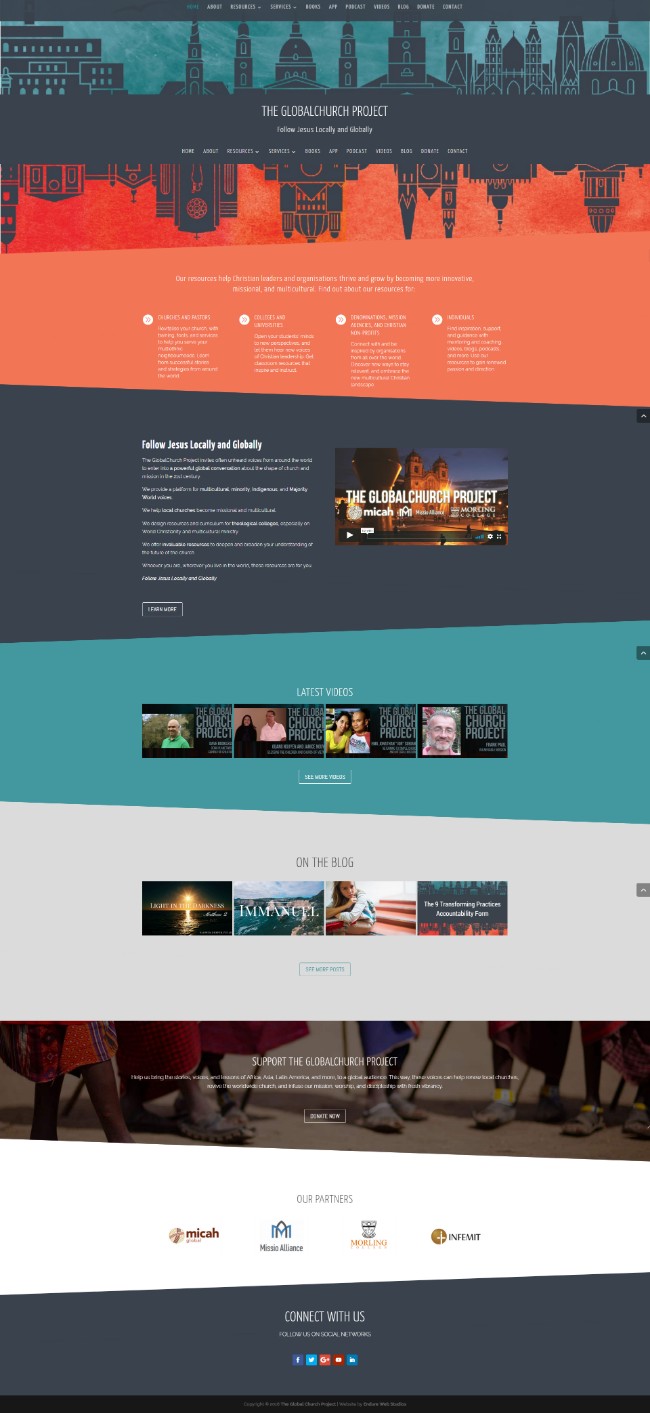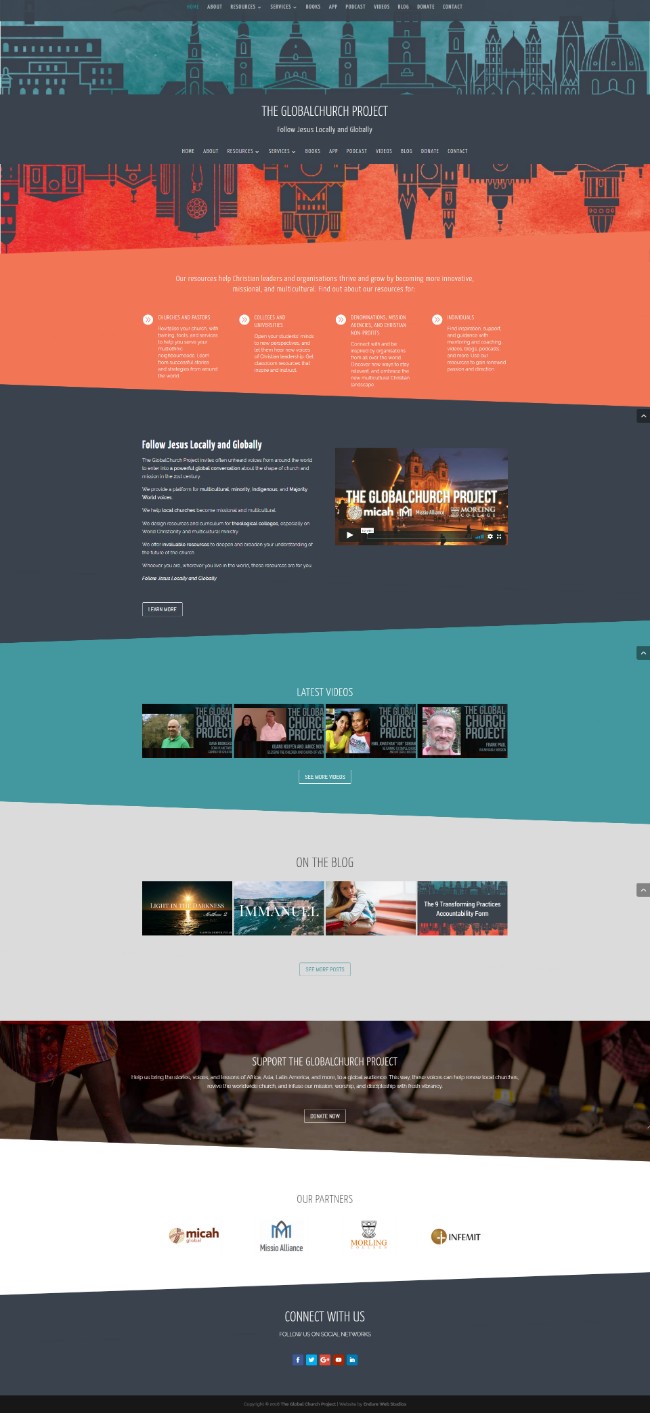 Margarita Island
Margarita Island is a tourism website for a beautiful Caribbean Island. It boasts a stunning slider showcasing stuff you can do here along with other neat features to captivate eager travelers.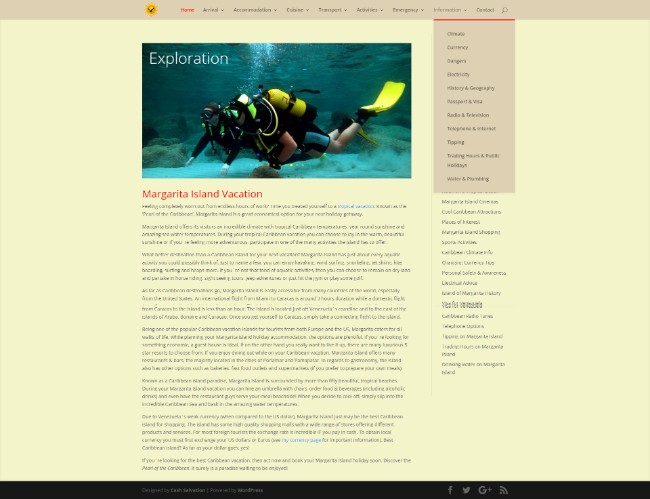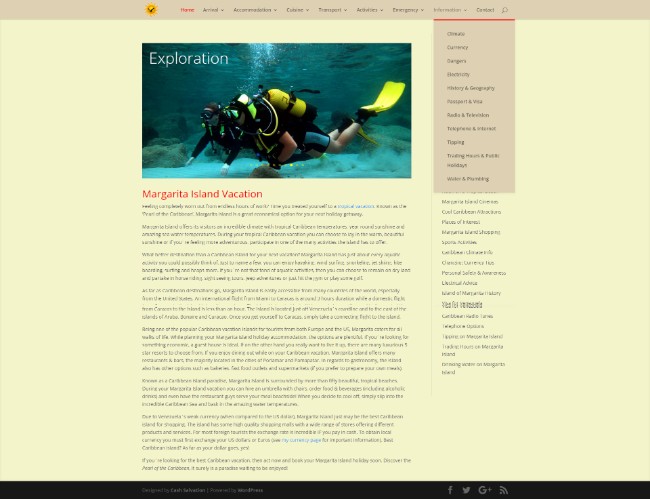 Nomad Capitalist
Nomad Capitalist is a corporate website showcasing the use of strongly defined sections with testimonials, pop-up functionalities based on user activity and much more.


Sweet Cecilys
Another beautiful eCommerce site created with the Divi Theme, Sweet Cecilys site looks very professional. They show their logo in the background on all of their pages highlighting their brand.
If you go to the shop section on their site, you will see how neat it looks with amazing filters in the left sidebar.
Hope Restored
Hope Restored website caters to couples in distress and offers couples therapy. The site has an easy-to-use and intuitive layout so users can access everything even in a bad mood. Contact information is also readily available.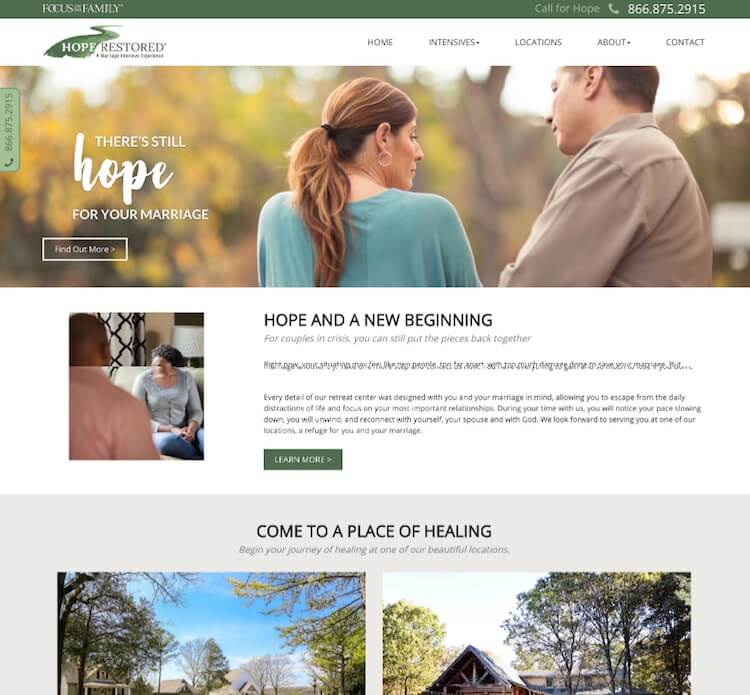 Dan Carr Photography
Dan Carr Photography offers another look at how photography-based websites might look with Divi. This one is much like a professional photography blog which boasts a multitude of high-quality images along with much more information about the photographer with portfolios, blogs, a page for the gear he uses and much more.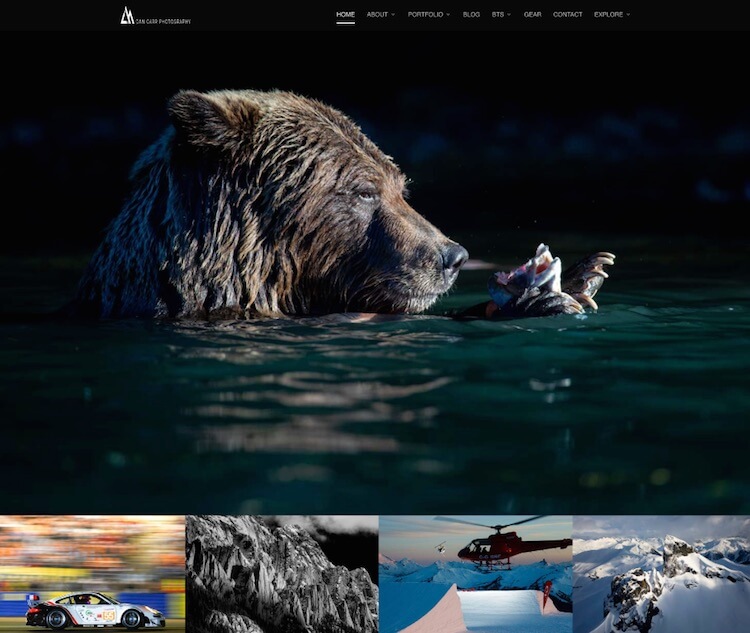 Teresay
Teresay is the blogging platform of the well-known Teresa Martinez. Here she blogs on a plethora of subjects that are easily navigable through the menu bar. The homepage integrates sliders, fun background images, text overlays, and much more to create an engaging experience.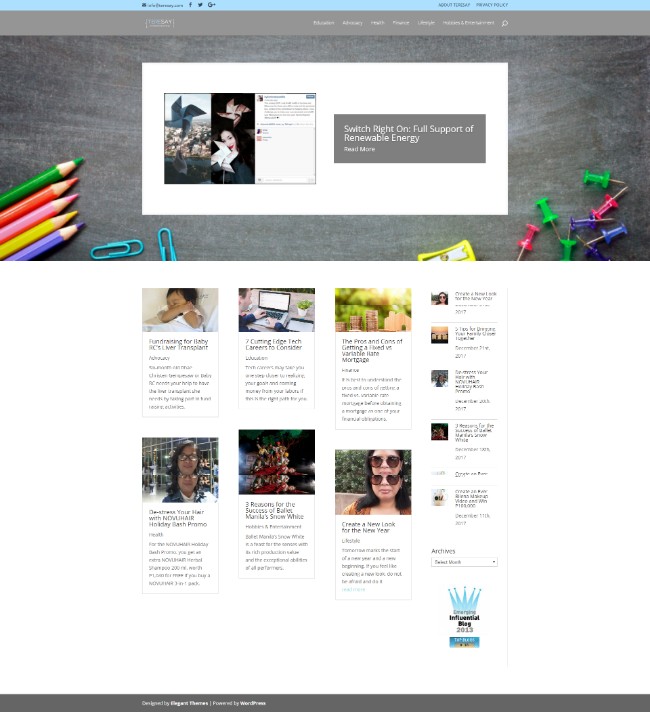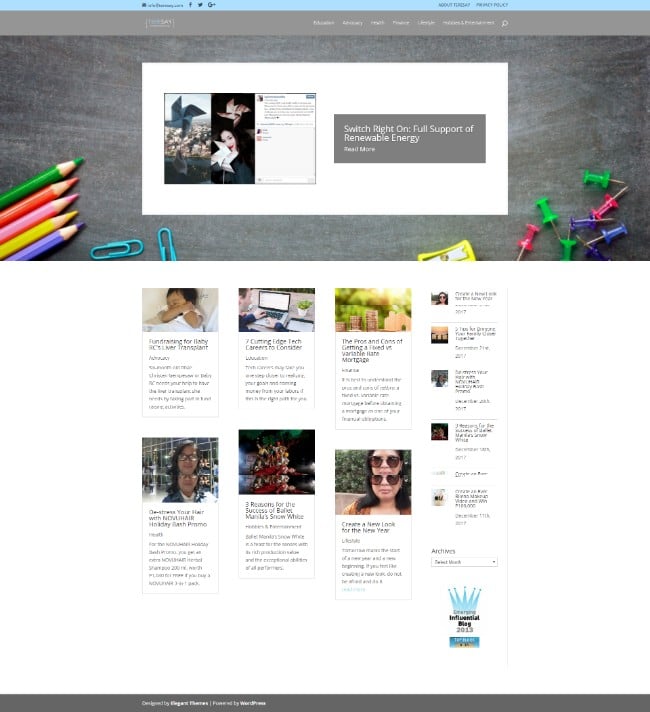 Paleo Grubs Books
Paleo Grubs Books is a one-page website to promote the book with the same name. It offers a list of delicious recipes, a three-minute video with the benefits of the books, testimonials, the option to buy the book, and much more.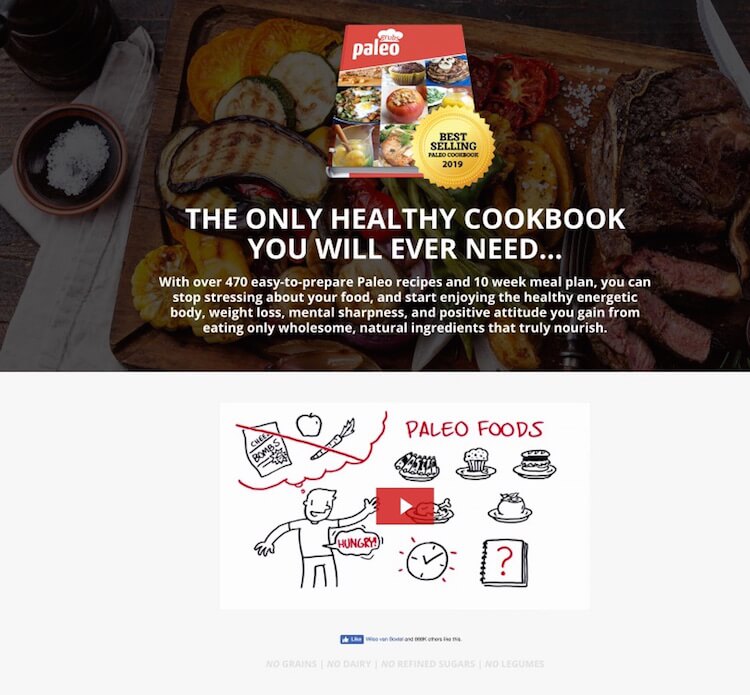 One Leaf Designs
A neat and professional-looking eCommerce site designed with the Divi Theme. The Site showcases its top products in an attractive slider on the homepage.
The slider is followed by a product listing in a boxed design. The product single pages are also beautifully designed.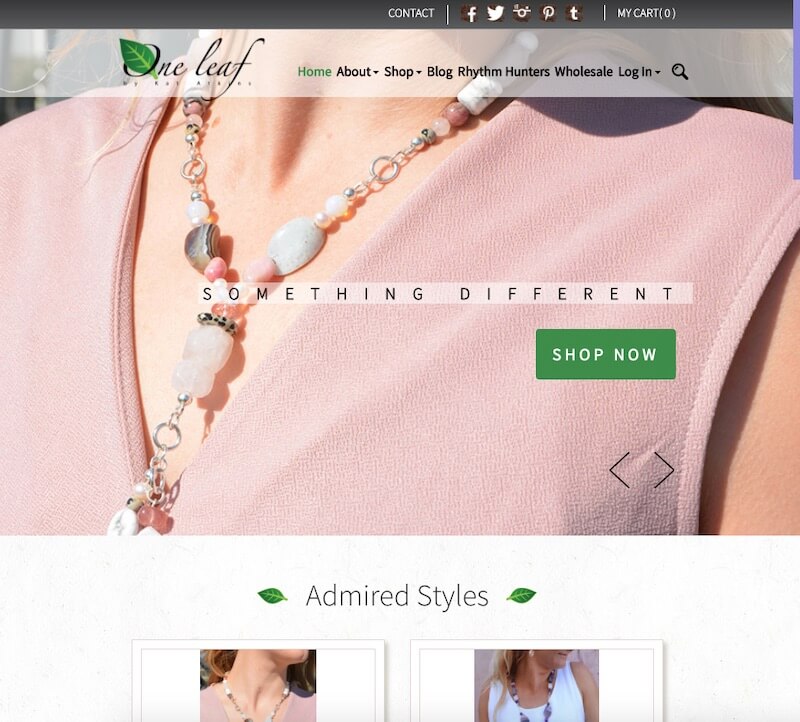 Samui Garden Villa
Samui Garden Villa is the official website of a luxury pool villa. Naturally, it needs its website to look as luxurious as possible, which Divi accomplishes flawlessly. With nice parallax effects, high res images, great layout, and easy navigation, people will easily be charmed.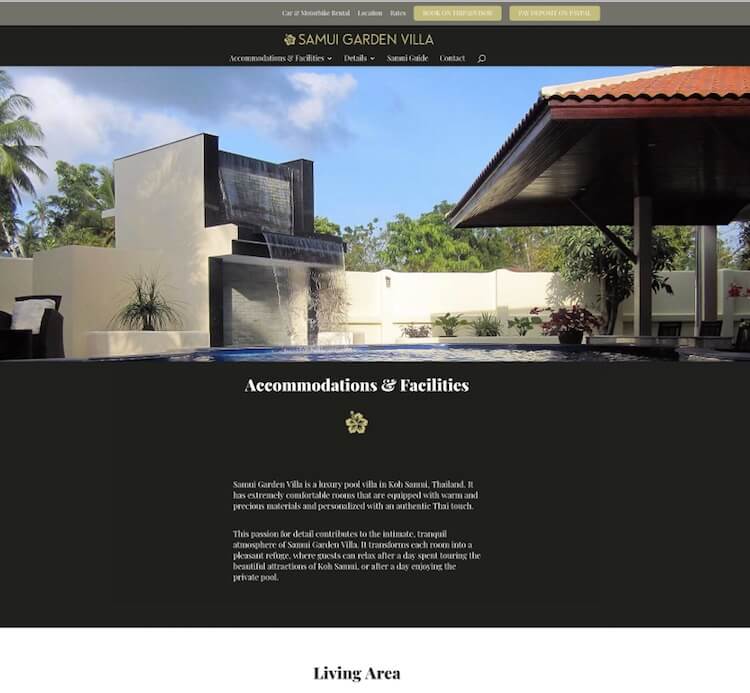 Lemonade Design
Lemonade Design offers web designing services through its online platform. The homepage itself is loaded with useful information that presents itself dramatically for the user's amusement.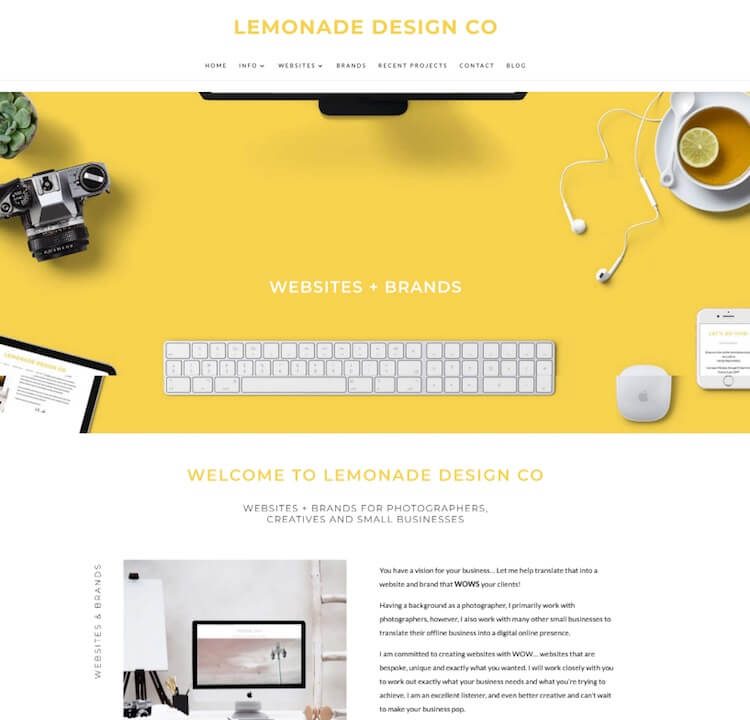 Fashion or Famine
Fashion or Famine is a blog for a vintage clothing store by the same name. This is another one of the perfect examples of a Divi-built website boasting a minimalistic look.
The site welcomes you with large featured images, stylish typography, and many more design options to look modern and professional.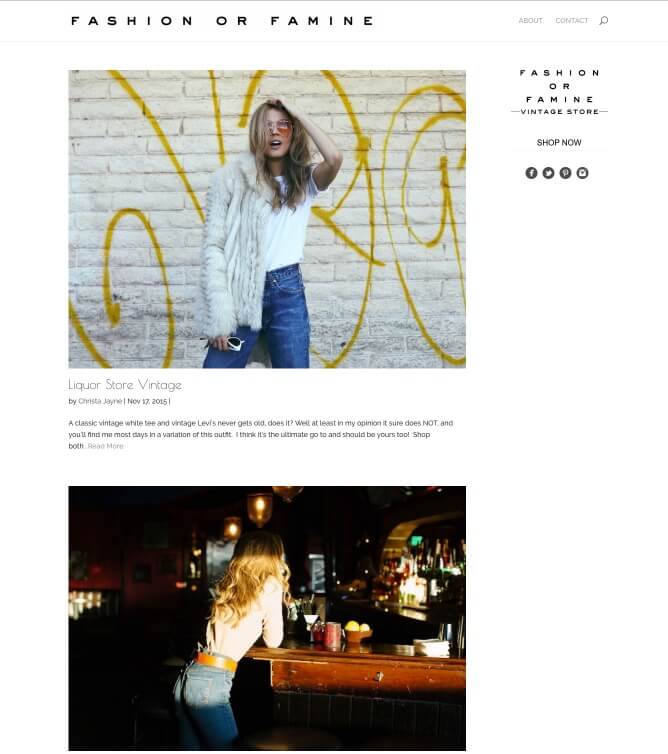 Angry Moose Ice Cream
Angry Moose Ice Cream is an ice cream company. On their website, they have managed to showcase an array of their mouth-watering products in a wonderful layout to alluring customers and increase conversions.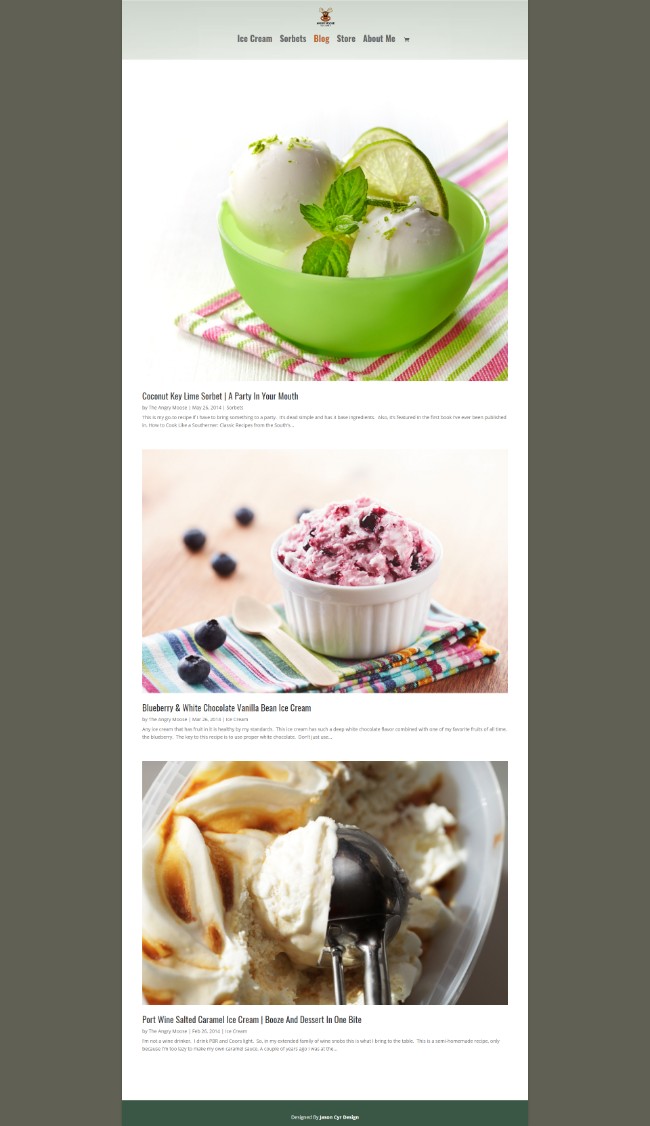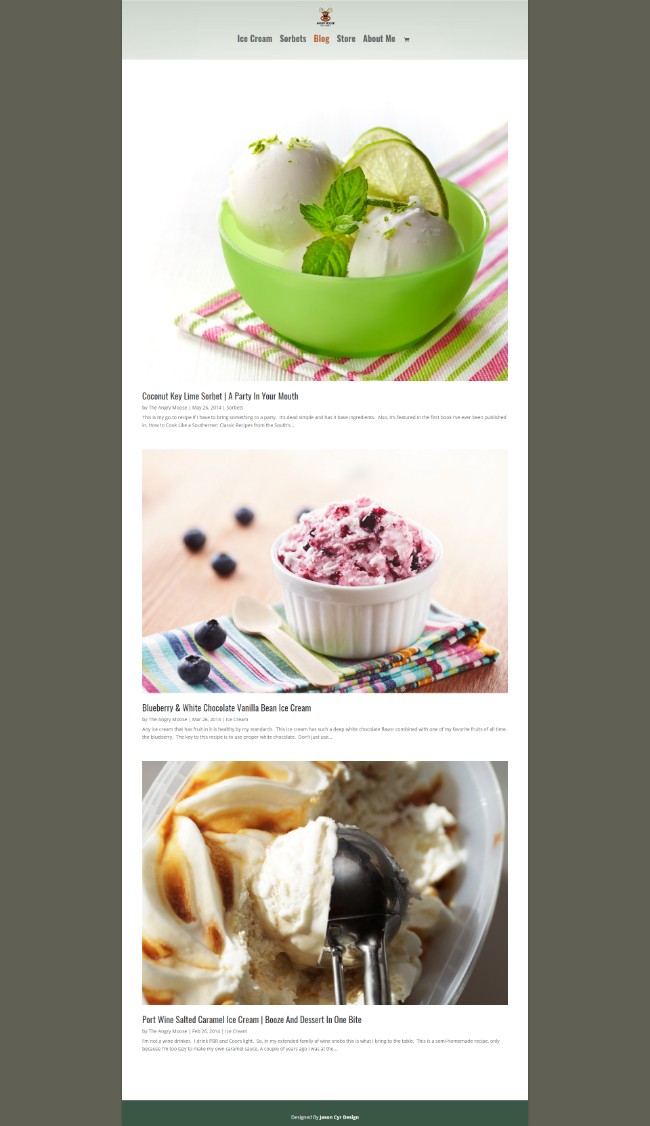 Devlin Photos
Devlin Photos is the website of a wedding photographer. It manages to create an impressive layout style using images of different sizes embedded with videos and sliders to create a sophisticated look.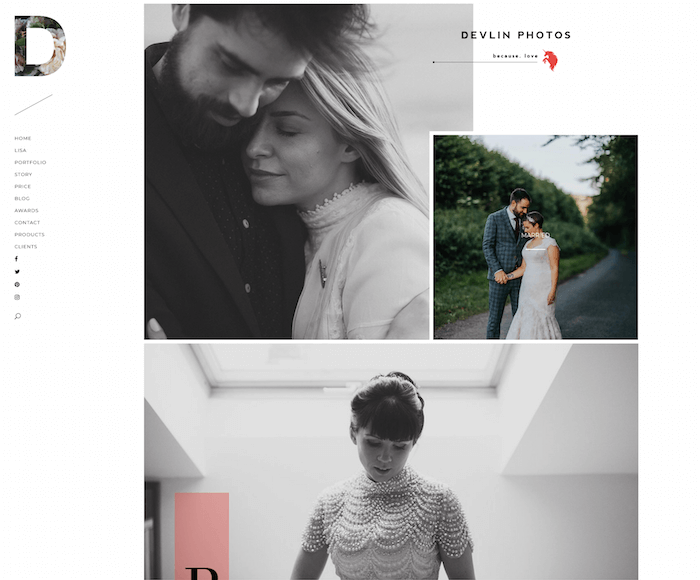 Sally Parkes Yoga
Sally Parkes is a Yoga tutor, and this is her website. Here she provides interested students with contact information, gift vouchers, recent tweets, and other references to her school.
She has managed to include a wonderful layout with a great color scheme to give visitors a calming sensation.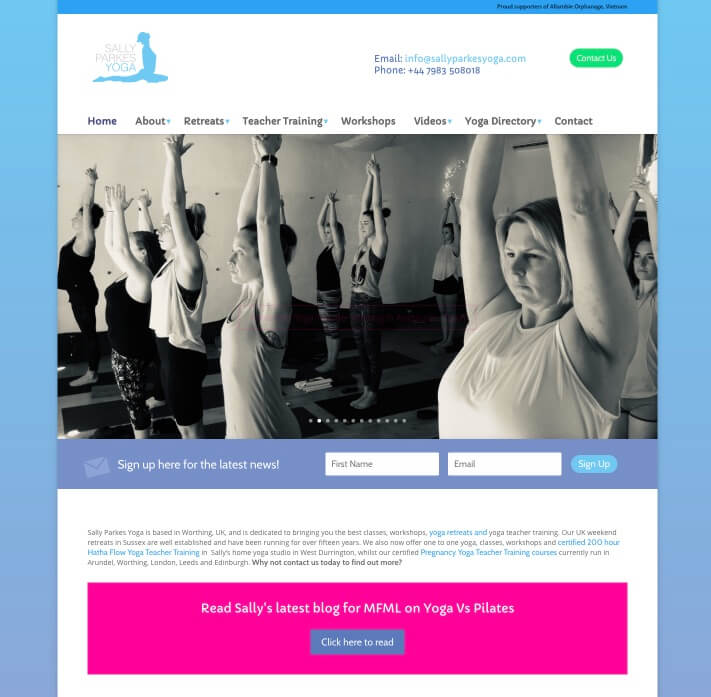 Goodwings
Goodwings is a travel agency website, which adds another category of niche sites that can be built with Divi. The site boasts information regarding customer testimonials, a contact form, blog, and so on.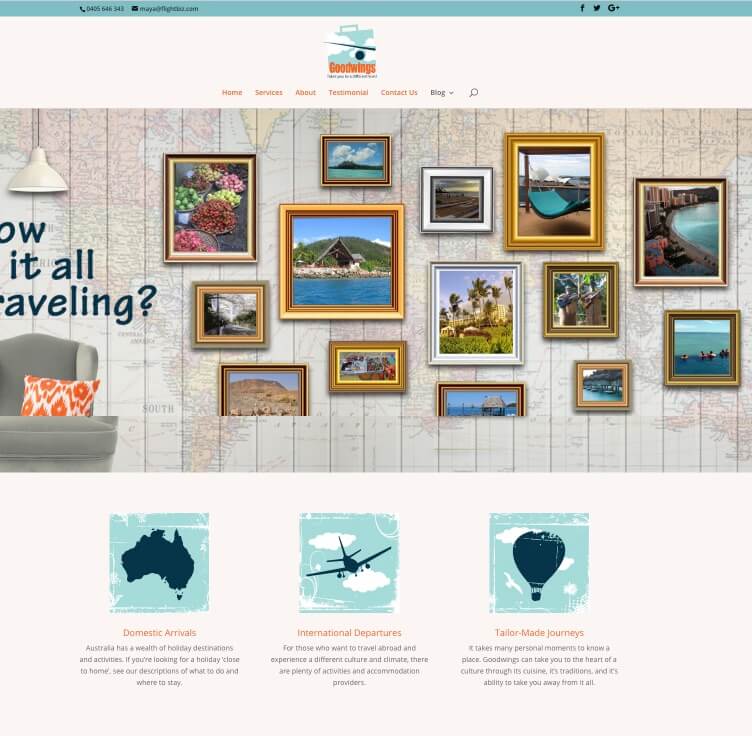 CarolinaPooperScooper
Carolina Pooper Scooper offers pet sitting and pet walking services among many others. On their website, they use pet pictures coupled with parallax effects to engage visitors as they browse through the list of services offered. Contact information is also readily available.


Art and Craft Film
Art and Craft Film is the promotional website for the documentary – Art and Craft. The website uses a full-screen image, a carousel with links to theaters playing the films, and other useful functionalities.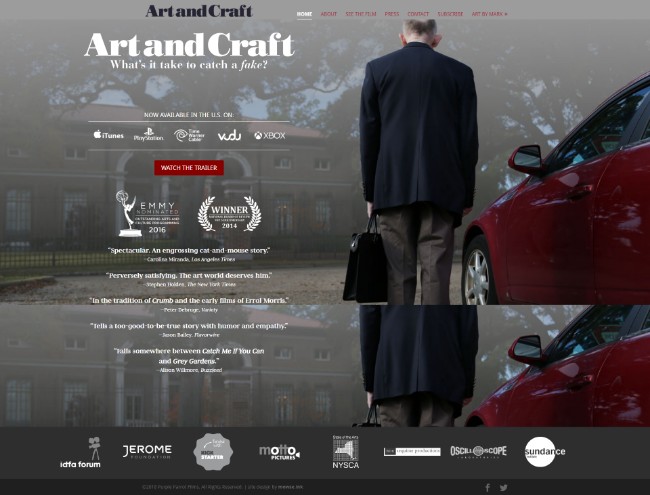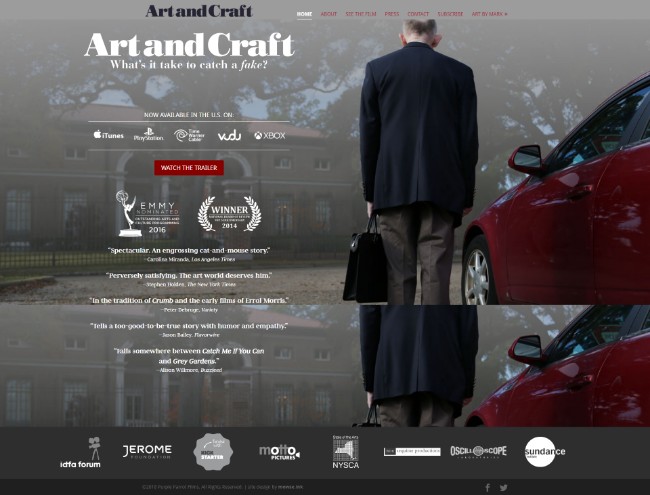 The Upholstery House
The Upholstery House is an upholstery business, and this is its website. Here you will find information about workshops, a portfolio of the business, services, and other details organized in a nice layout with a great color scheme and typography.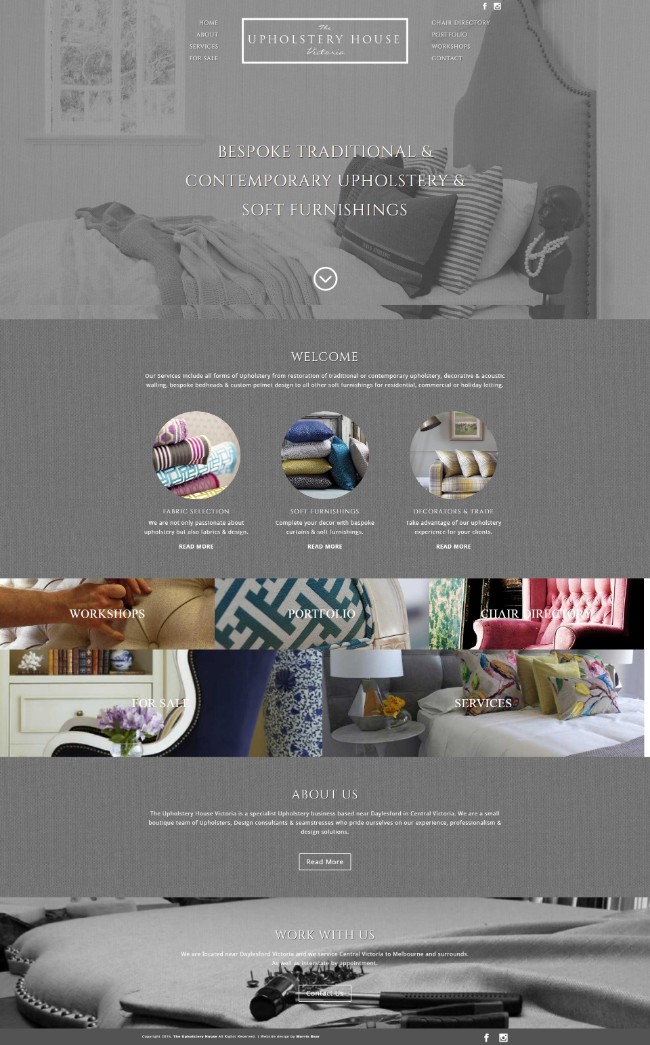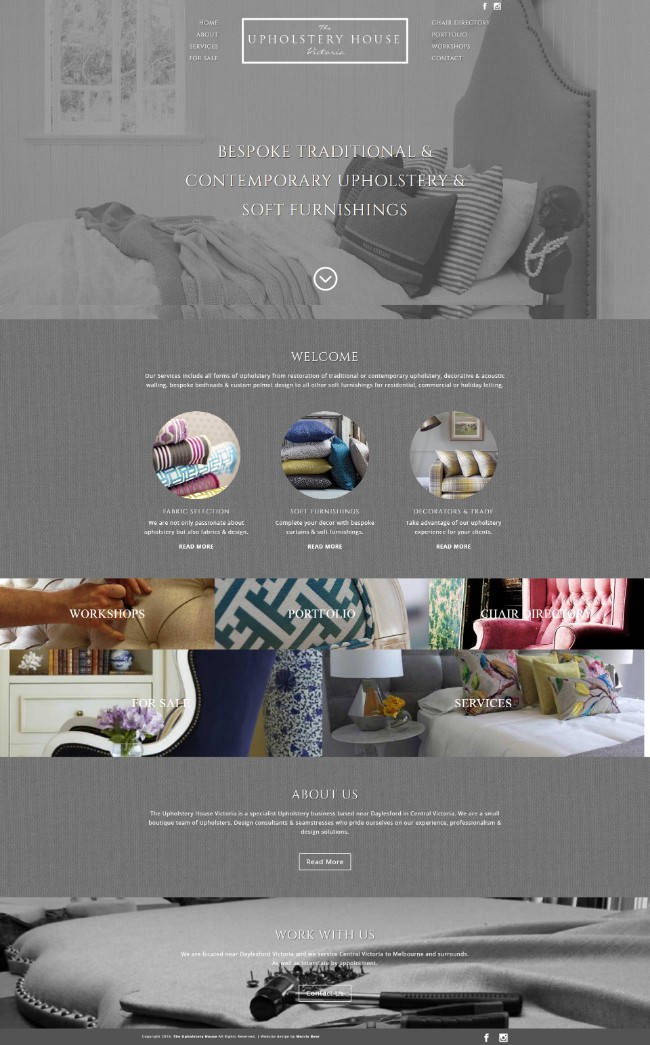 How to Beast
How to Beast is a blog for Gym goers and bodybuilders. It manages to create a stunning layout with bold fonts and great typography to create a sense of masculinity.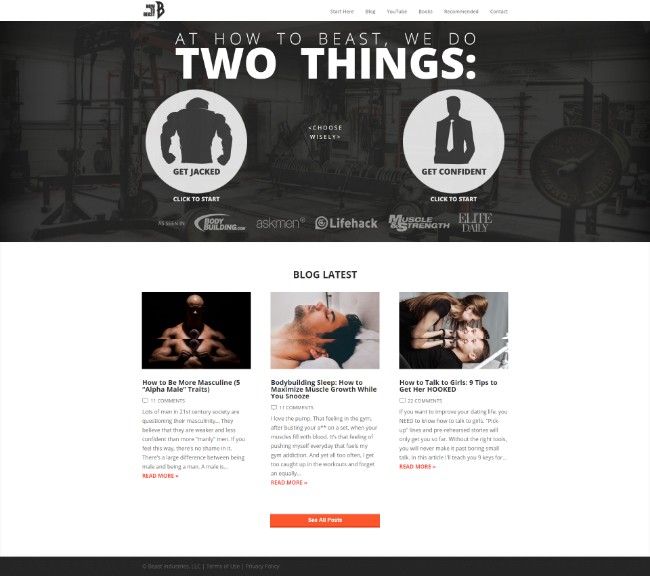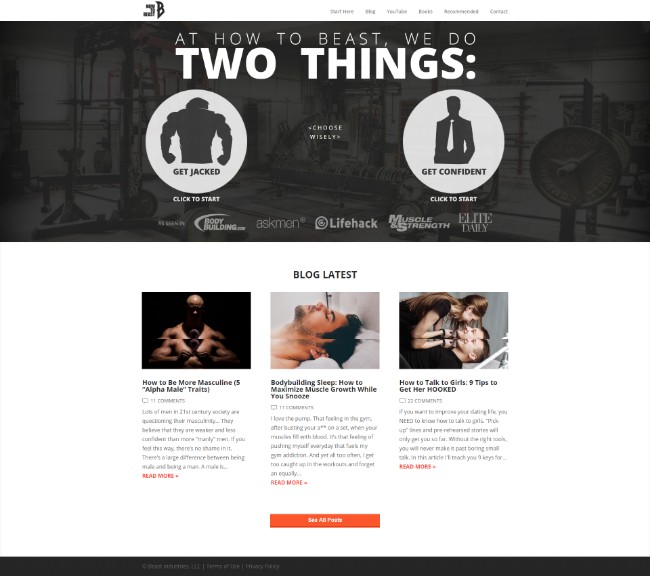 Kensho Clinic
Kensho is a health and dermatology clinic. On their website, they use a white background along with wonderful imagery to give a sense of care and nourishment. On their website, they offer details about their services and a means for online booking.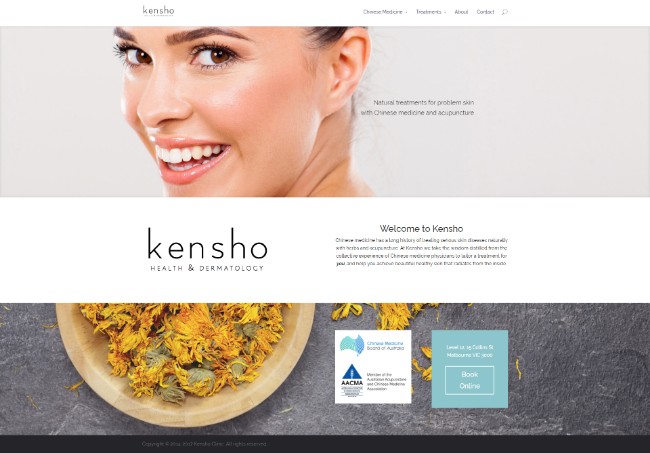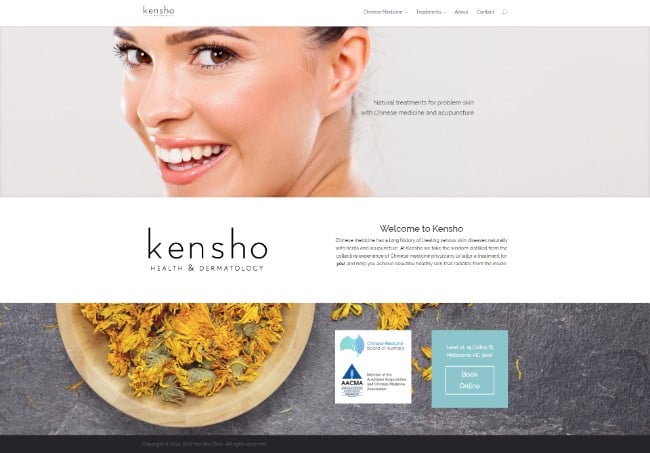 M for Montreal
M for Montreal is a music events website that showcases upcoming events of local and up-and-coming musicians.
The website makes use of many of Divi's advanced set of modules to make a highly functional website. It will be hard to believe that this was built without any coding knowledge, but it was!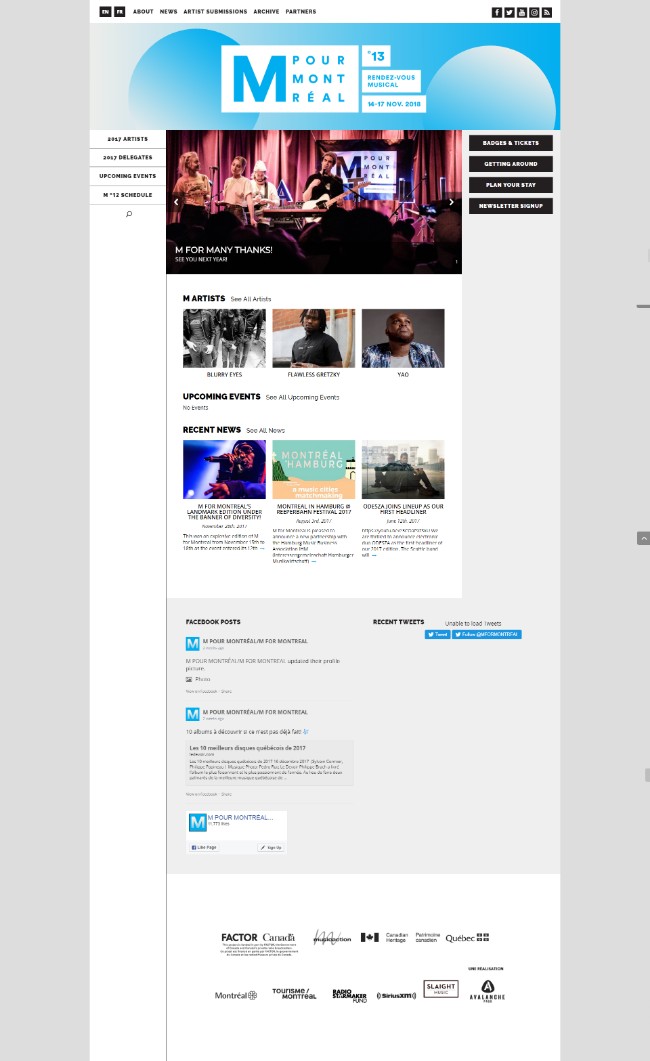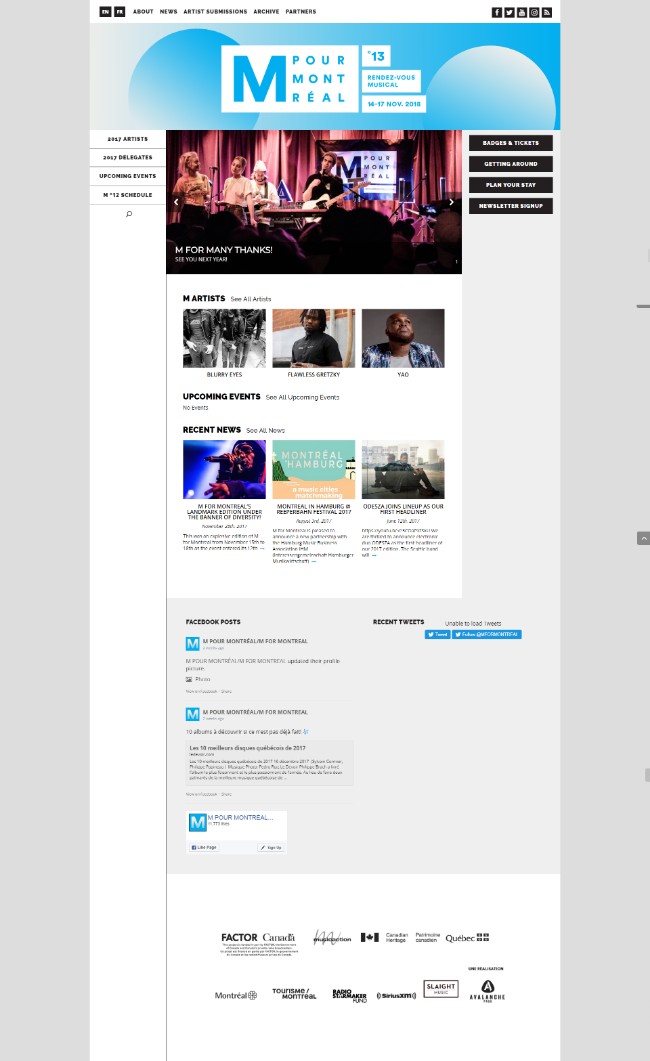 Andina Cafe
Andina Cafe is a website for a cafe with the same name. Here a visitor will come to see information regarding items offered, an inside view of the cafe, a map to see its exact location, and also contact information.


Atipso
Aptipso is the official website of an app that helps with online campaigns. Here you will find all necessary information regarding the app, dedicated pages about features offered by the app, and much more.
Sweet Cecily's
Sweet Cecily's is an online store for skincare products. The site uses a great combination of colors to create an ambiance that resonates with beauty and fashion. There is also a masonry-style blog.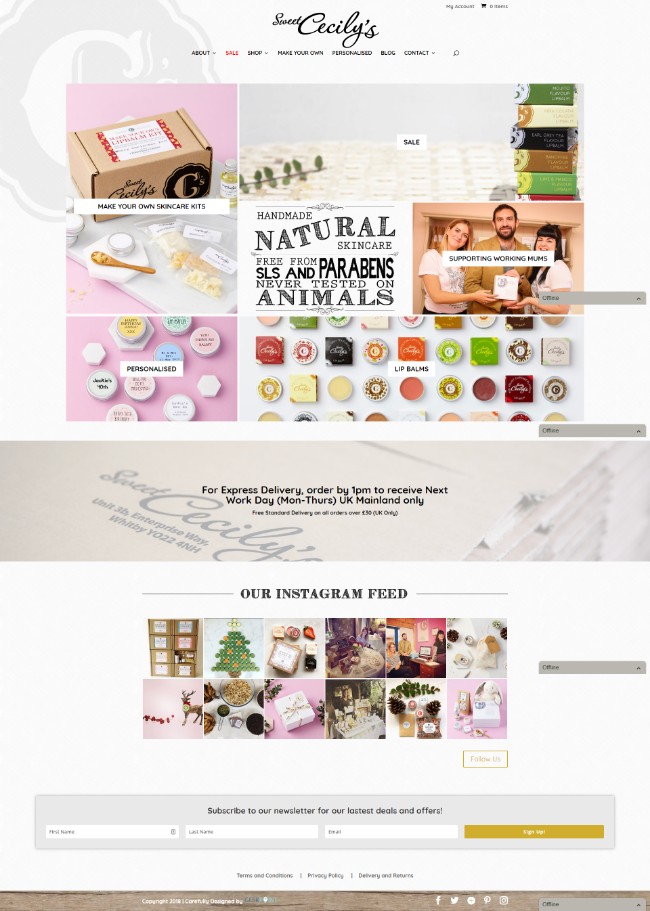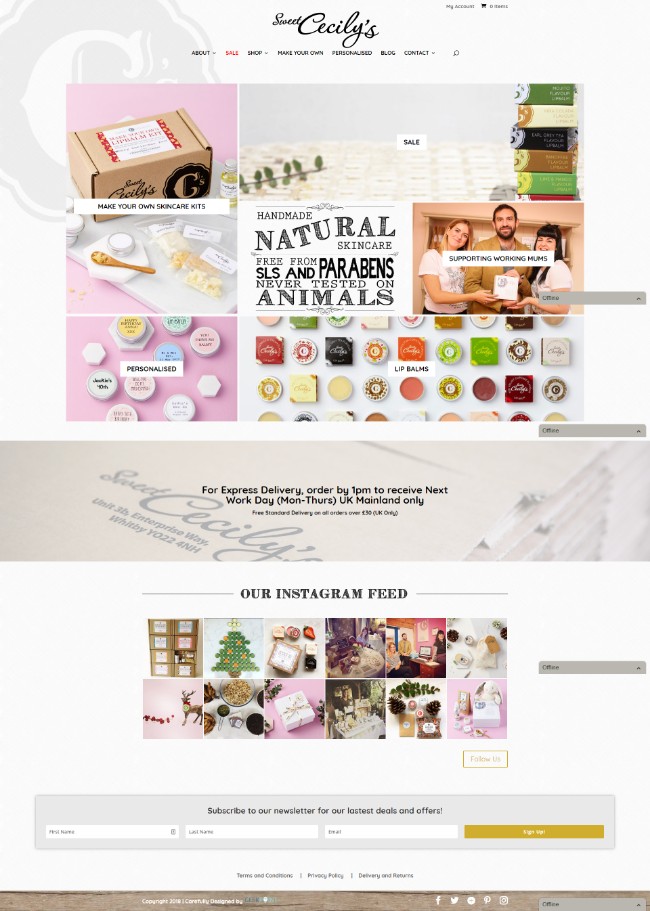 Pit Designs
Pit Designs is an online service that helps with advertisement, web design, and similar functions. On their website, they offer further details regarding what they do, along with a portfolio, blog, and contact details.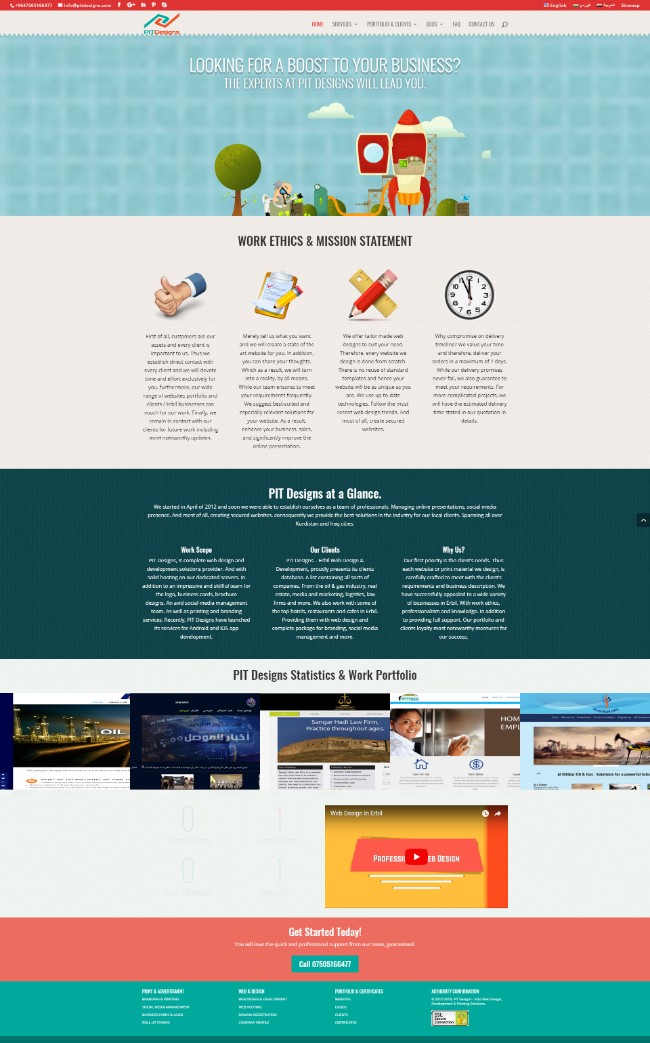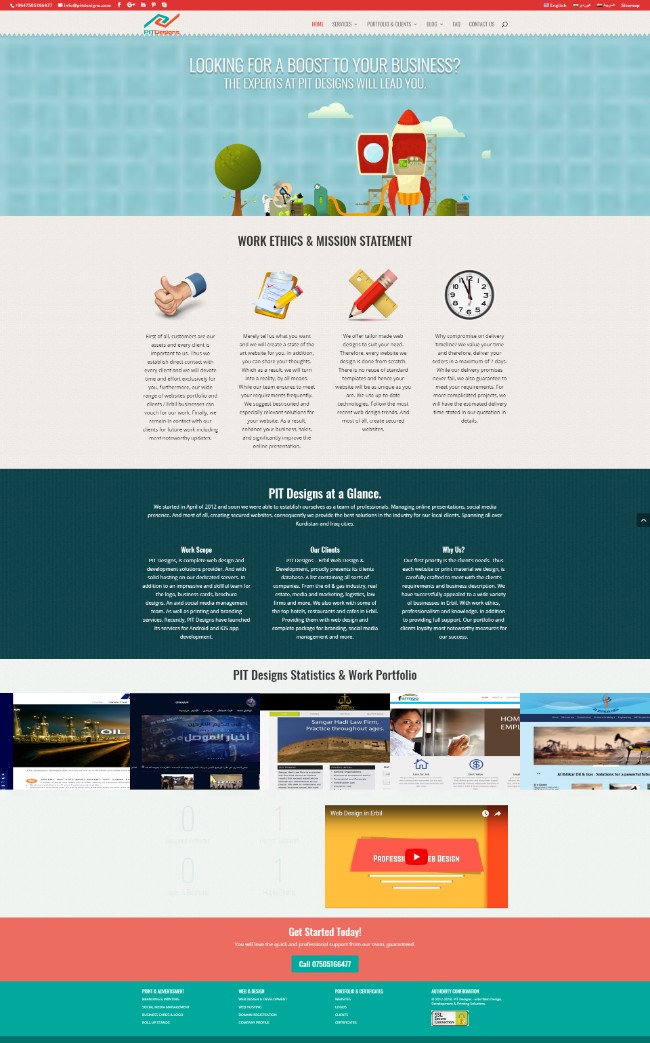 Andrew MacDonald
Andrew MacDonald is the portfolio page of the sculptor and painter – Andrew MacDonald. His wonderfully crafted website is a showcase of his work and also comes with information regarding him, and what is going on in his life.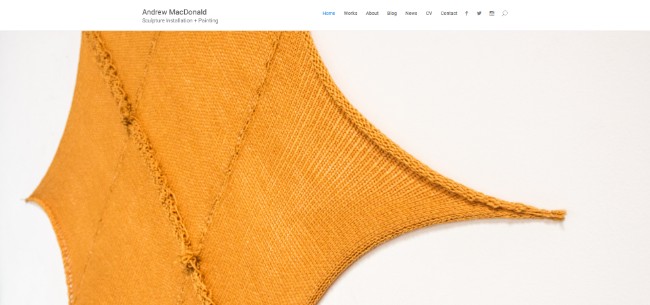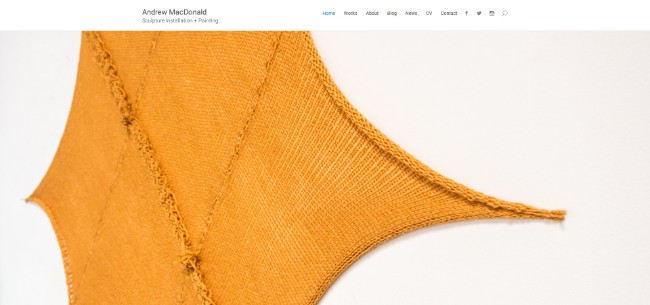 Mini-You
Mini-You is a product-based company where you send some pictures of your entire body, and they turn it into a mini figurine. On their website, you will be able to send your picture, purchase one of their services, as well as learn more about the service in an easily navigable environment.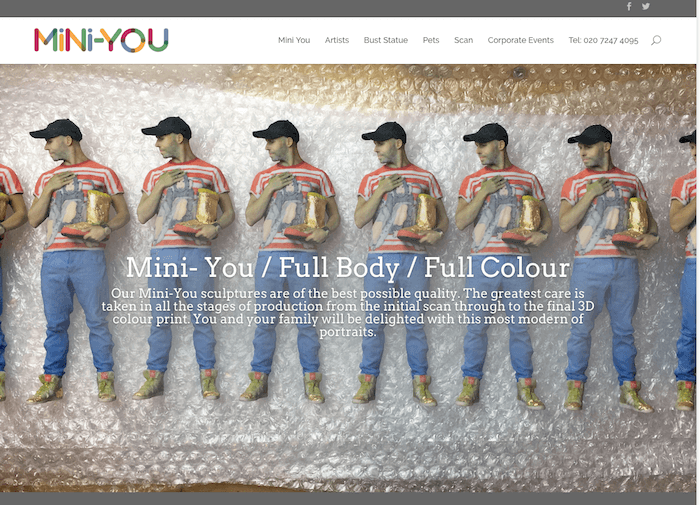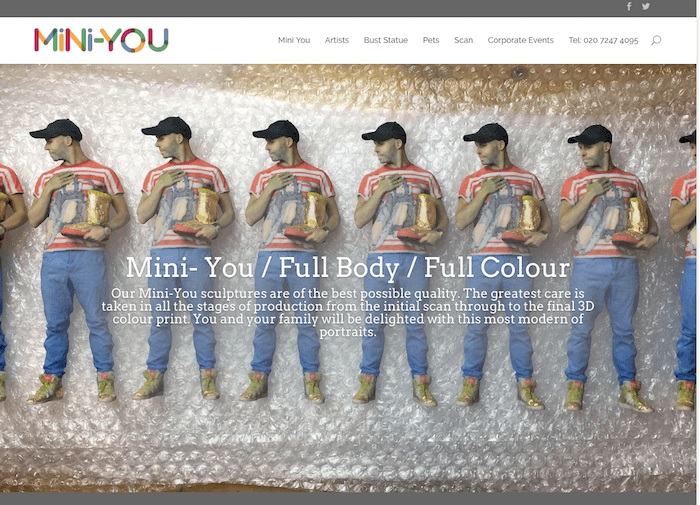 Engage Live
Engage Live offers courses for photography. They have a wonderfully designed website with a homepage including an introductory video, a section for best-selling classes, the latest blog posts, and all other details about the institute.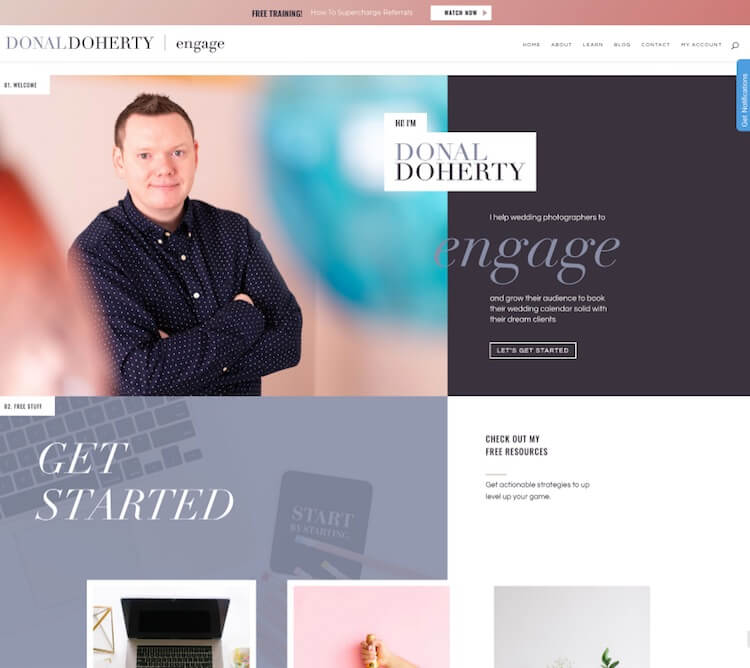 Heidi Brockmann
Heidi Brockmann is the website of a web designer where she showcases her work, offers an online shop for some of her works related to life coaching, a page for connecting with her.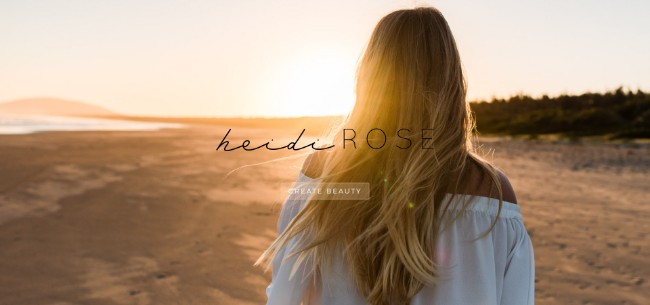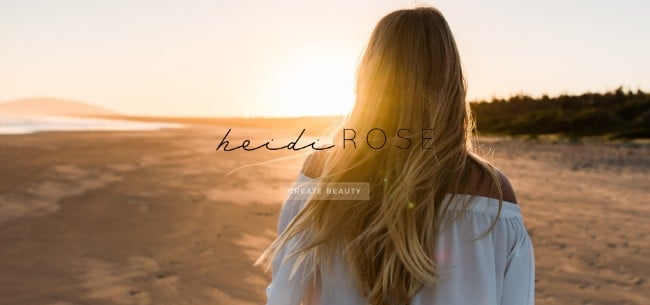 FruitBowl
FruitBowl is a digital marketing company. On their website, they have a well-organized menu listing all their services. The homepage consists of other necessary details about their work.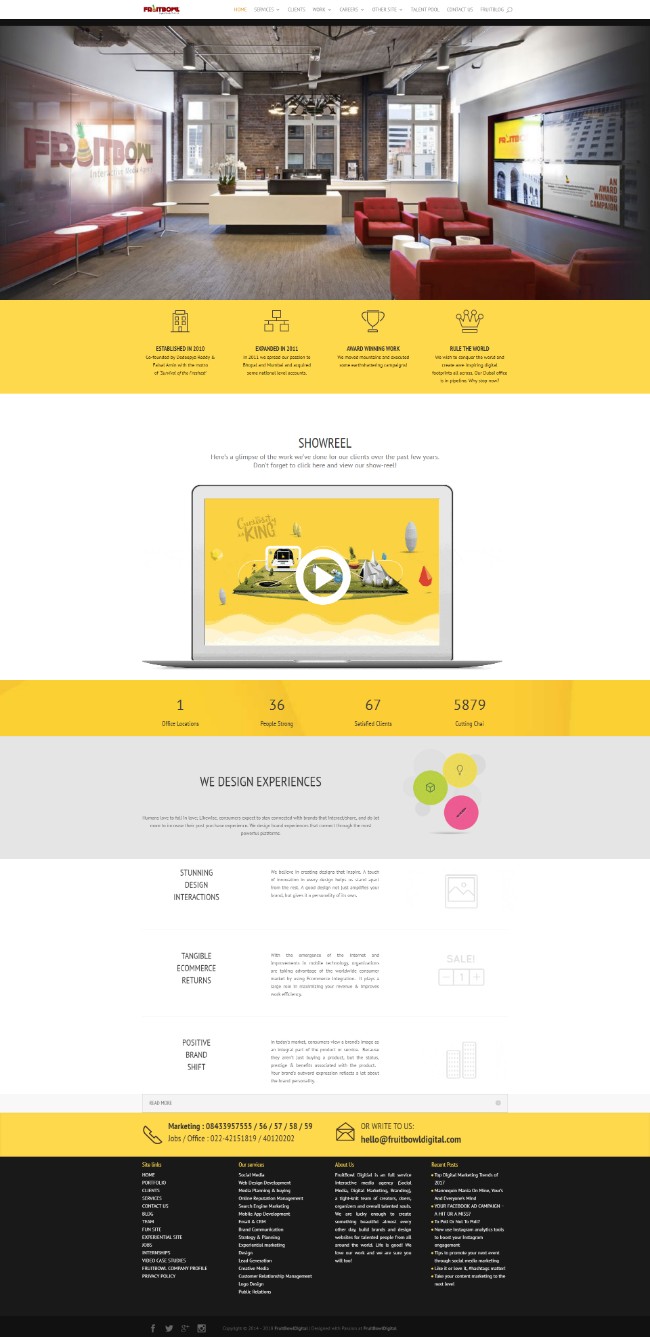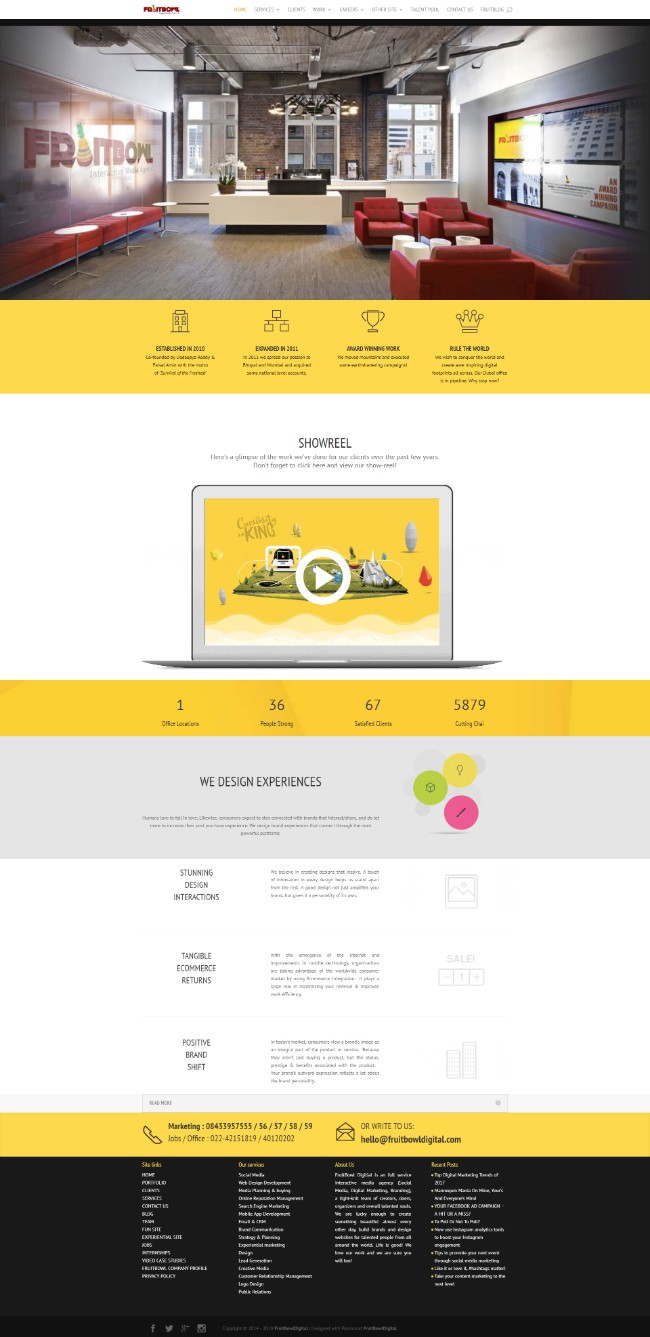 BlueStellaPhotos
BlueStellaPhotos is yet another photography website. It has a one-page design fitted with high-quality images and parallax effects. Contact information along with previous work and the option to hire services are all included on the website.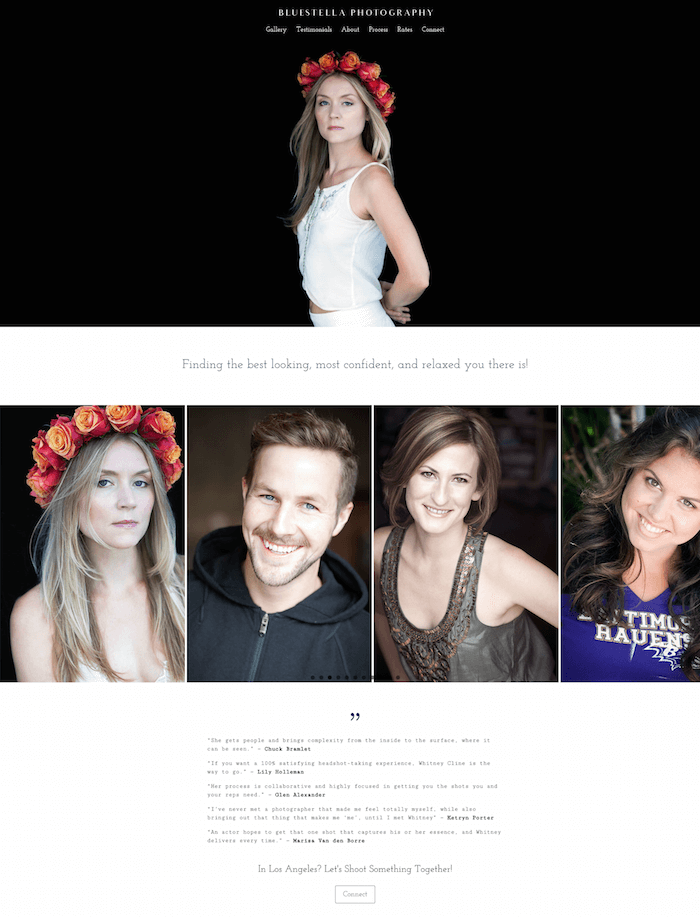 Green and Turquoise
Green and Turquoise is a travel website. They have a clean layout with a plethora of articles on travel destinations, along with pages for hotel reviews, travel maps, and much more.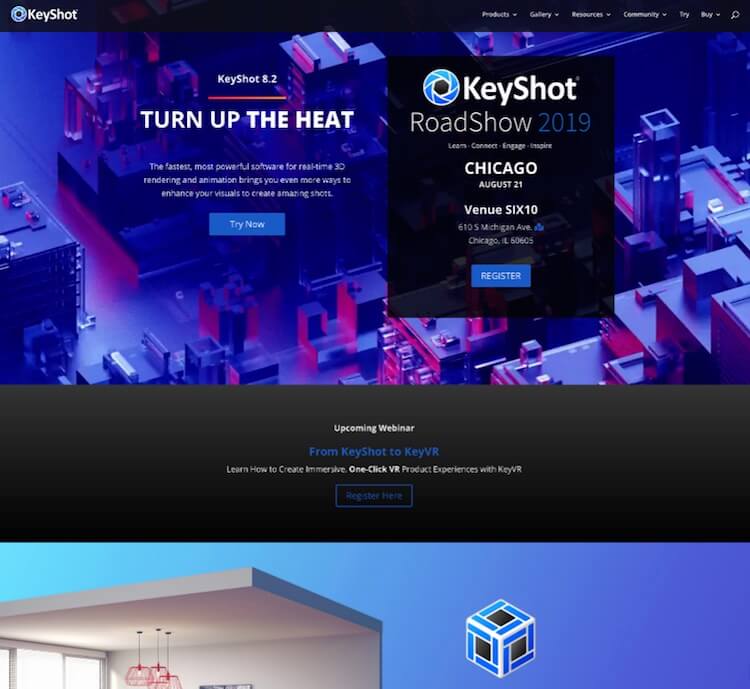 KeyShot
KeyShot is the official page for the 3D rendering and animation software of the same name. Their website is wonderfully structured with detailed information on how to use the software, other information about it, and a purchase section.


The Design Space
Design Space is a blog where you can learn about how to grow your online presence, and create a website, or it can help you get in touch with a developer.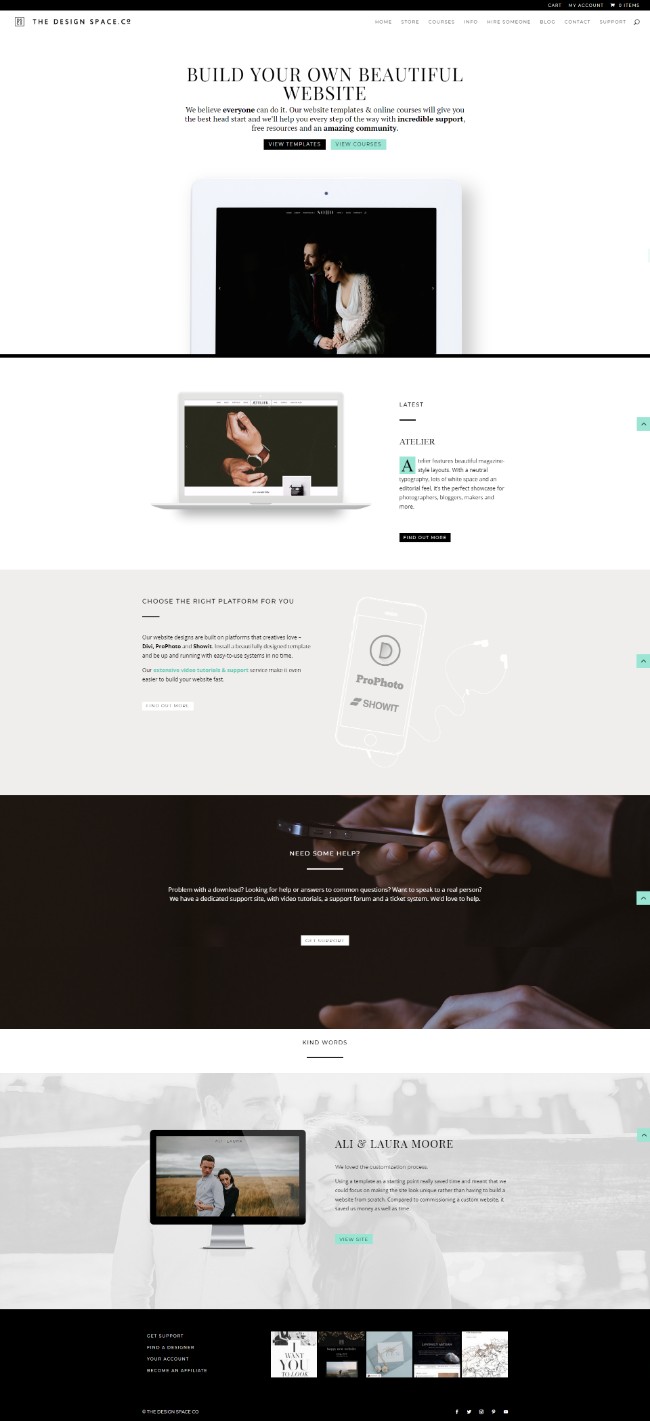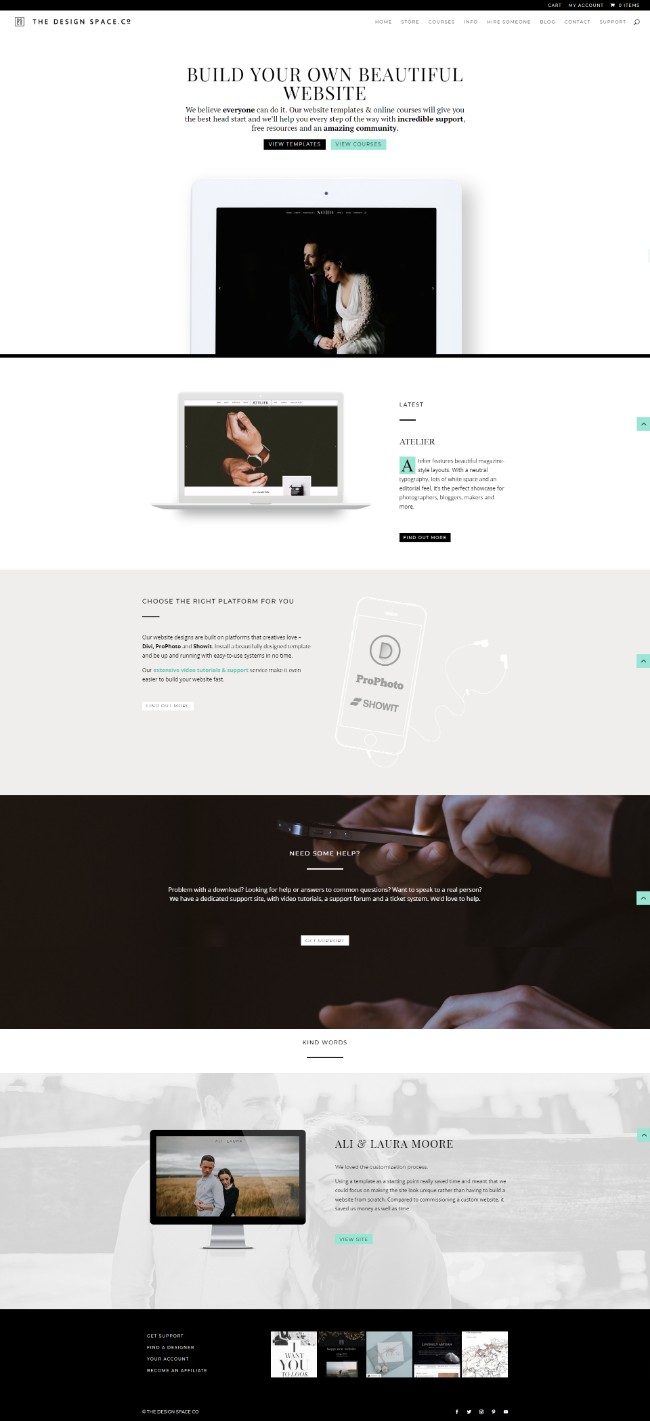 Flying The Nest
Flying The Nest is a travel and living blog. It boasts a minimal white background with a wonderful layout holding up all its content, a slider for some featured articles, and links to social media handles.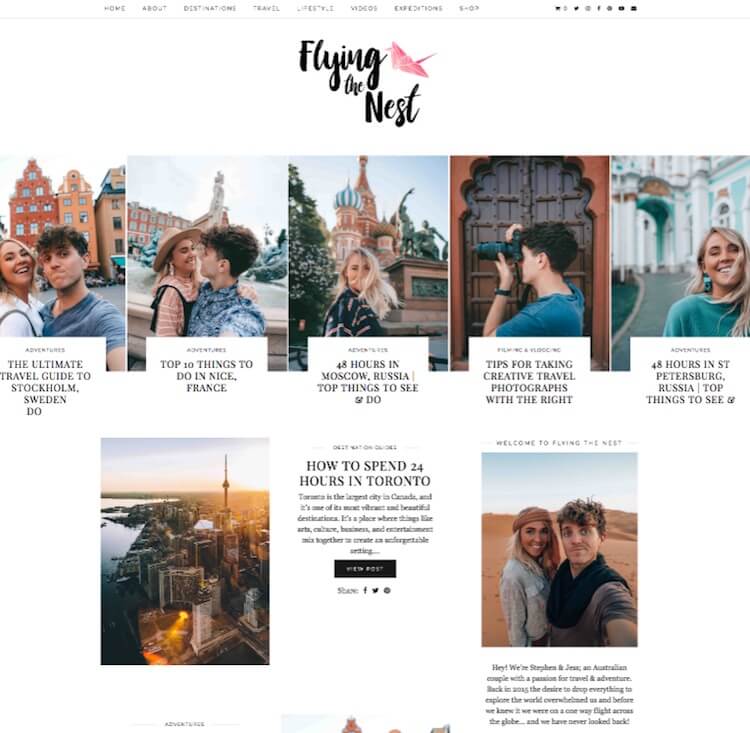 Sugar Cakes Patisserie
Sugar Cakes Patisserie is the website of a cafe. The site displays information regarding their menu, gallery of food items, cafe location, open hours, and contact info for making reservations.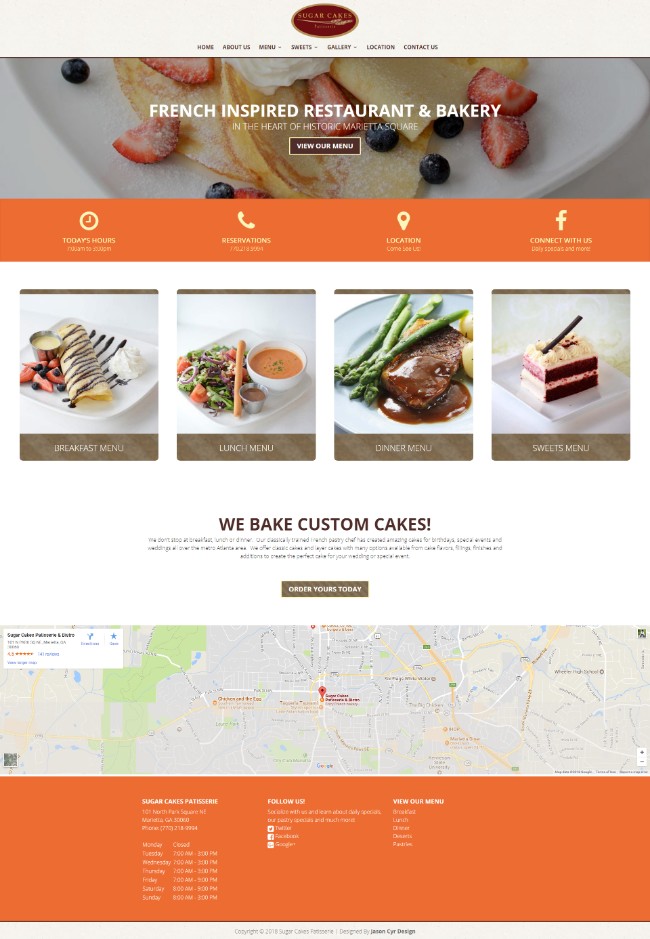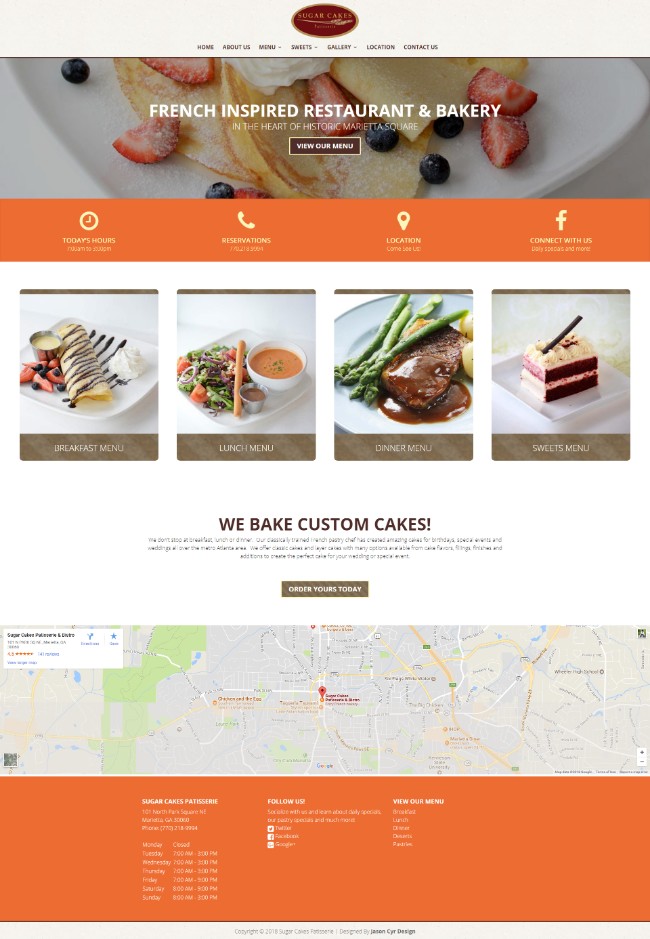 Sushi a la Maison
Sushi a la Maison website is an example of how restaurant websites will turn out using Divi. The website offers a stunning design style, keeping things clean so that visitors' eyes go straight to the delicious and blog food images.
Then there are a lot of links that direct people to their social media pages, restaurant's in-house product range and much more. You can also make bookings from the website itself.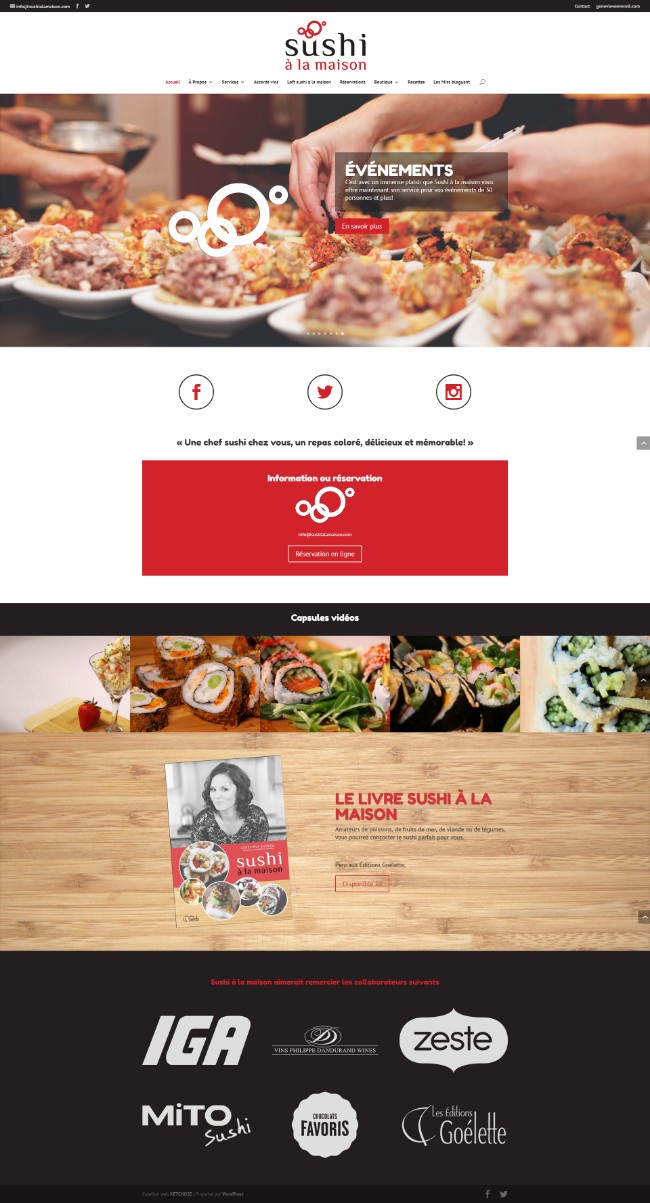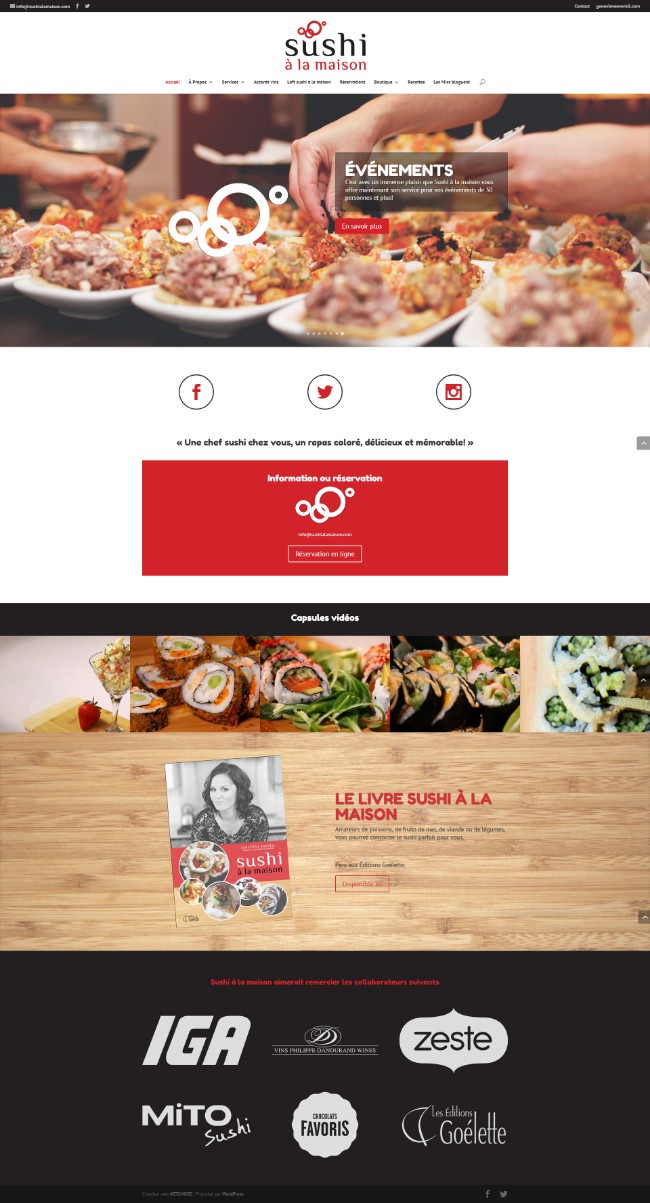 Blog Genesis
Blog Genesis showcases how diverse Divi Layouts can be. The homepage doubles itself as a landing page and is very richly designed to captivate audiences.
Now, this is a blog and manages to showcase all necessary content with beautiful image thumbnails, a simple sidebar for navigations, opt-in forms and much more.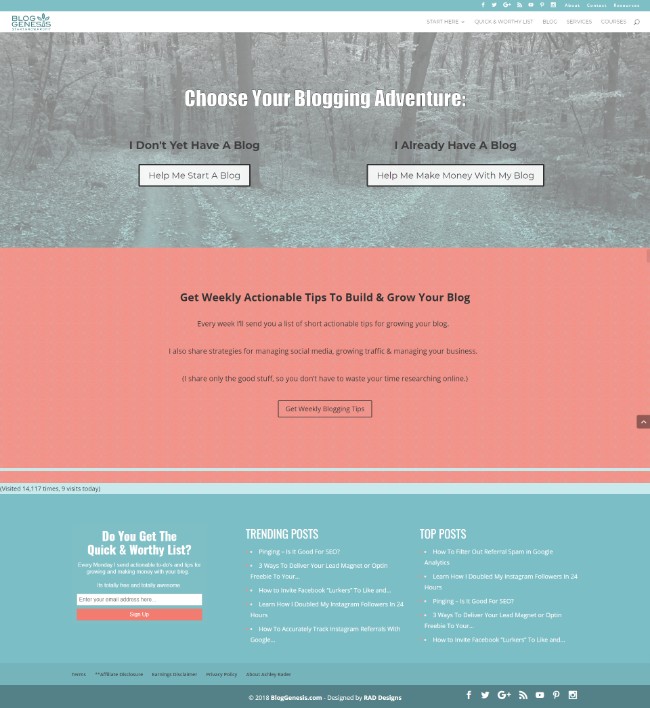 FAQs About Divi Theme
01. Is Divi Theme Best WordPress Theme?
There are a number of quality WordPress themes like Divi, so it can't be labeled as the best theme. However, Divi is certainly one of the top WordPress themes.
02. Can I get Divi Theme for Free?
Divi is a premium WordPress theme, so you can't get the theme for free. However, you get a number of high-quality WordPress products such as the Extra Theme, Bloom Plugin, Monarch Plugin, the Divi Website Builder when you buy the Divi Theme.
03. What Kind of Site Can I Create With the Divi Theme?
Divi is a multipurpose WordPress theme, which means you can use this theme to create any kind of website you wish to create. Also, as you get the Divi Builder in the theme package, you will have the flexibility to create any design.
04. How Much Does Divi Cost?
Divi comes as a part of the ElegantThemes membership plan. You have 2 plans to choose from, one of the yearly package that costs $89 and a lifetime membership plan that costs $249. However, you will get 20% extra discount using our link.
In Conclusion:
We hope you found this read to be helpful. All of these themes we picked offer various types of design layouts which you can use as reference or inspiration for projects with the theme.
So if you do decide to use the theme to build your next website, then do remember to let us know how it turned out. Maybe we can showcase it as another inspirational website built using the platform.
Again, finding websites built using a theme can be hard work. We have done our best to curate some of the best websites that are built using the theme.
However, if you know some other great sites that we left out from the list, then do mention them down in the comments section. Your fellow readers will love to see more instances of the powerful theme at work.
In love with Divi? Get it at a discounted price using our links.
---