Evernote has been the most popular app when it comes to taking notes and organizing things for personal or your businesses.
Available on multiple platforms, Evernote allows you to beautifully organize the notes by supporting images, drawings, and other attachments.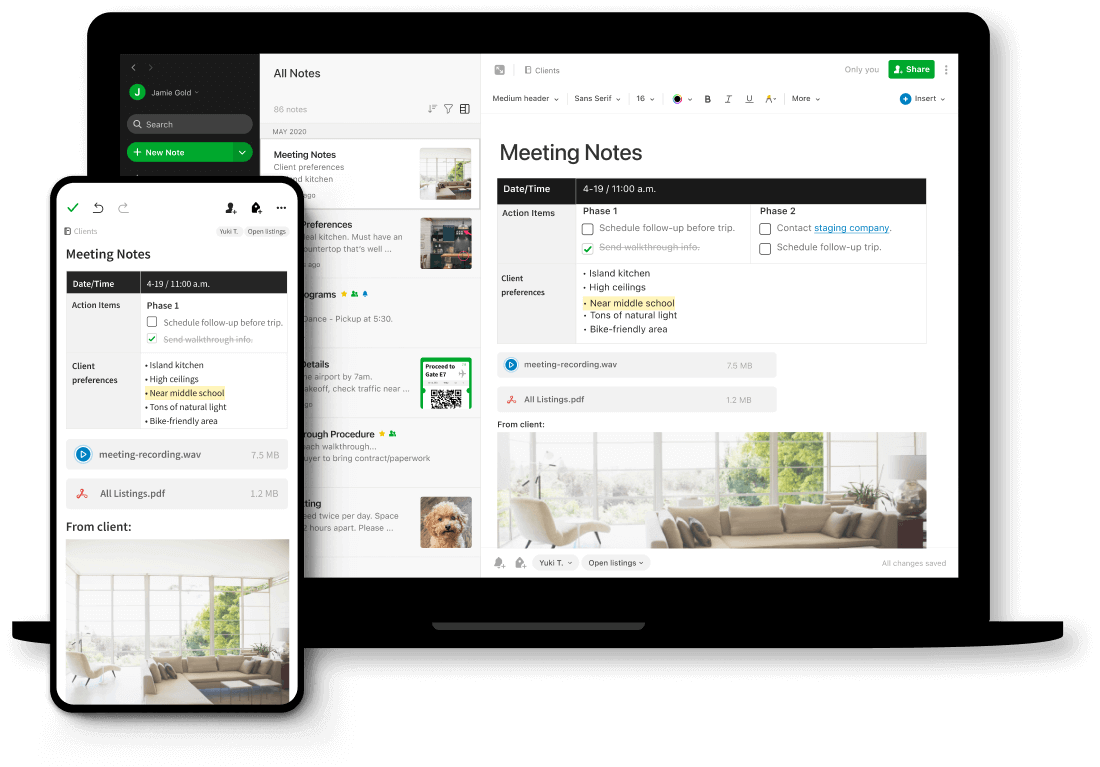 Though one cannot ignore the fact that Evernote is one of the best note-taking apps, there are multiple other similar apps with a better interface and features.
As far as the drawbacks are concerned, Evernote fails to deliver easy synchronization and searching abilities. Moreover, in terms of ease of use, some people find it pretty average.
This gives an amazing opportunity to Evernote competitors to take advantage of the gap and offer what Evernote misses. We have created a list of the Best Evernote Alternatives available in the market. Read on!
One of the biggest competitors of Evernote, Microsoft OneNote is an amazing digital notebook that helps you gather your thoughts across all your devices.
The sharing and collaboration tool provides you an option to directly invite people by sending them an email or direct URL. Moreover, all Microsoft services can easily be integrated with the OneNote.
Best Features:
To-Do tags help you to highlight important notes.
The search feature provides easy navigation
It allows you to insert online videos and audio notes.
Pricing – It is a part of the Microsoft 365 product.

Evernote is known for its clean design and so does Google Keep. This free tool is probably the easiest to use note-taking apps available. On top of that, it is absolutely free as you can use it via your Google Account.
Apart from the note-taking abilities, Google Keep provides reminders, archives, and editing options as well. If you have a limited number of notes, it is an ideal alternative.
Best Features:
The collaboration tool allows you to share your notes with your contacts.
Notes can be color-coded as well as can include photos and audios.
Location and time-based reminders.
Pricing – It is available for free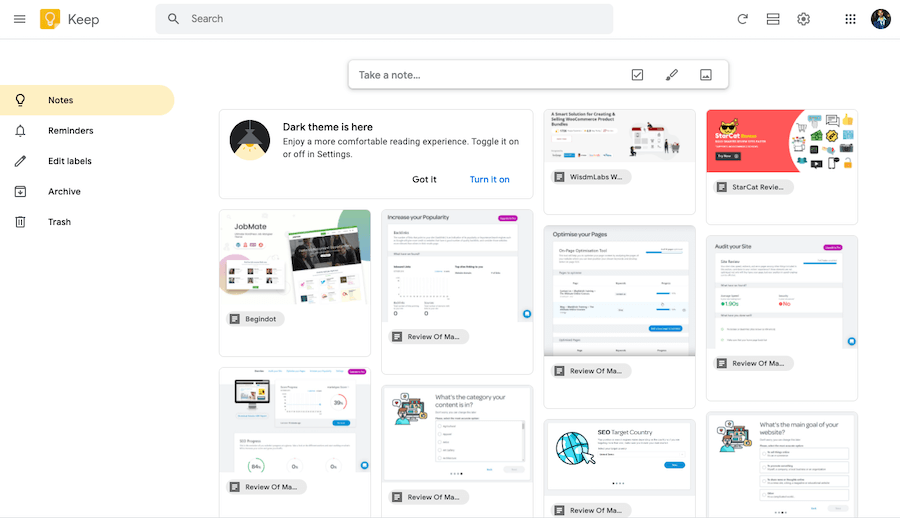 To boost your personal productivity and to replace tools such as Google Docs and Evernote, Notion is an all-in-one workplace that has taken note-taking and project management software to another level.
Notion has integrated these four tools in one platform – Notes/Docs, Knowledge section, Tasks & Project section, and Spreadsheets/Databases. Also, have a look at this article about best Notion widgets.
Best Features:
Drag and Drop feature to rearrange your ideas and plans.
It allows you to integrate more than 50 apps.
Saves your time from context switching between Google Docs and task management apps.
Pricing – The Personal plan will cost $4/month, while the Team plan will cost $8/month.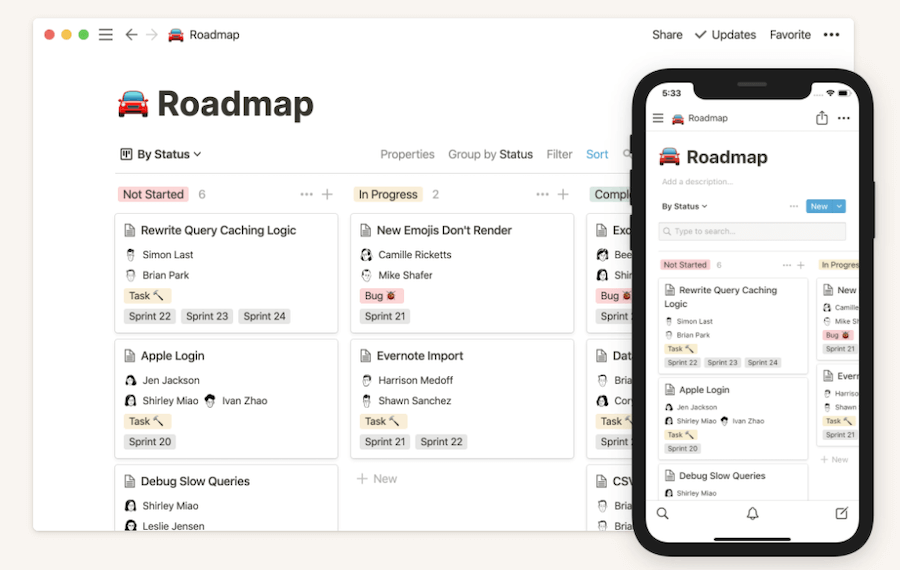 A pretty simple interface is filled with a lot of features that allow you to do all the task management activities by assigning a schedule board for every team member.
With Trello, you can have separate cards in which you can attach comments, pictures, and a checklist to track the progress.
Best Features:
Butler, a robot, to remove tedious tasks from your list.
Reminders and Notifications for deadlines.
Various collaboration tools are available.
Pricing – Business Class plan will cost $9.99/month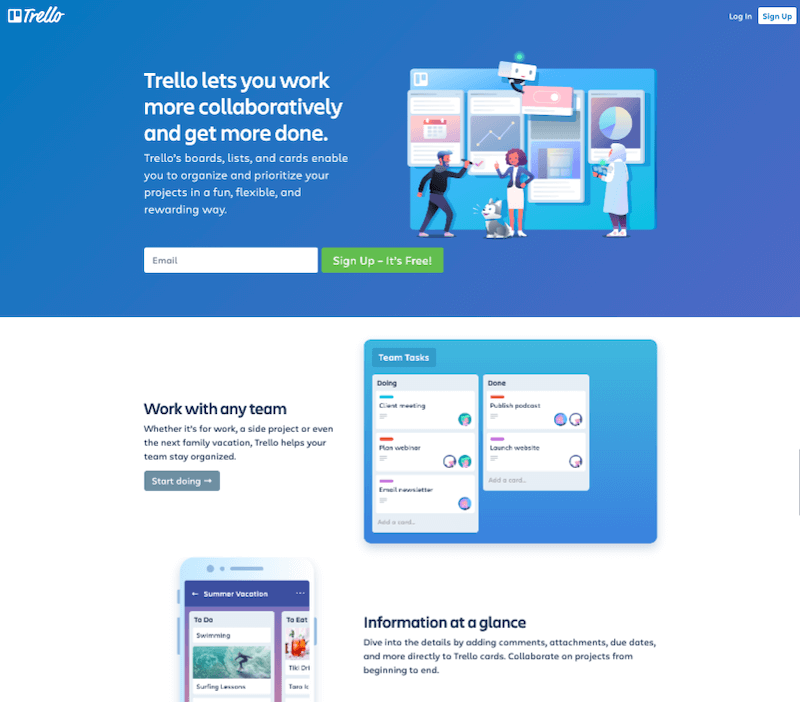 Notejoy is a very similar product to Notion and is one of the best alternatives to Evernote. Easy integration with the best apps allows all the members to be on the same page.
Threaded discussions, reactions, distraction-free editing, and collaborative notes are some of the reasons why Notejoy is a perfect workplace solution.
Best Features:
The search bar is designed lightning quick.
Customizable themes and bars.
It allows you to see who's viewed your note.
Pricing – The Solo plan is available for $4/month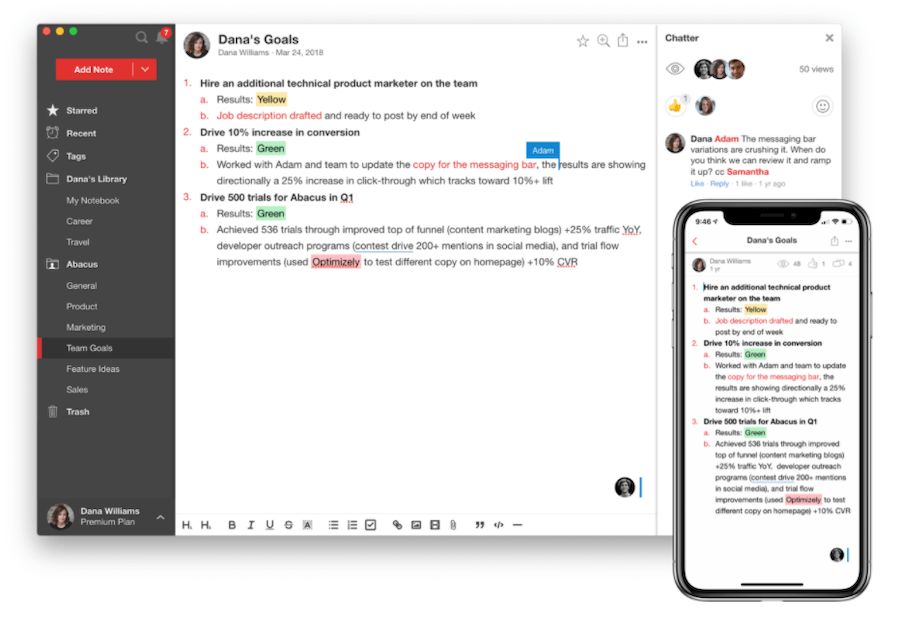 Dropbox Paper is a free product from Dropbox that allows you to create better by providing more than just a doc. It allows you to turn a simple document into a professional presentation.
Dropbox Paper excels at collaborating and keeping everyone on the same page.
Best Features:
You just have to mention your team members in the comments to draw their attention to a concern.
Well-designed templates for easy organization.
The task management tool is pretty easy to use.
Pricing – It is available for free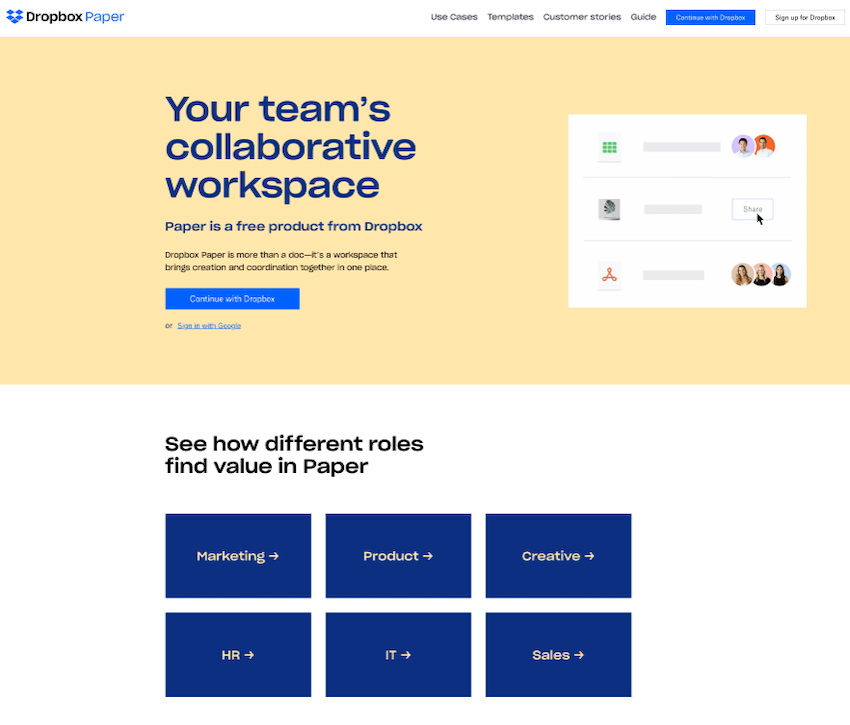 If Evernote is a simple to-do list digital form, Todoist is a platform where the to-do list meets task management. It has been in the business for more than 13 years now.
Filled with templates and designs, Todoist is an undisputed king of task management. It has features more than what Evernote offers. It combines note-taking and task management features on the same platform.
Also, don't miss our list of best top do list apps.
Best Features:
Quick add and task view feature to give a clear overview.
Sections and subtasks to set priorities.
Automatic backup and reminders.
Pricing – It is available for $3/month.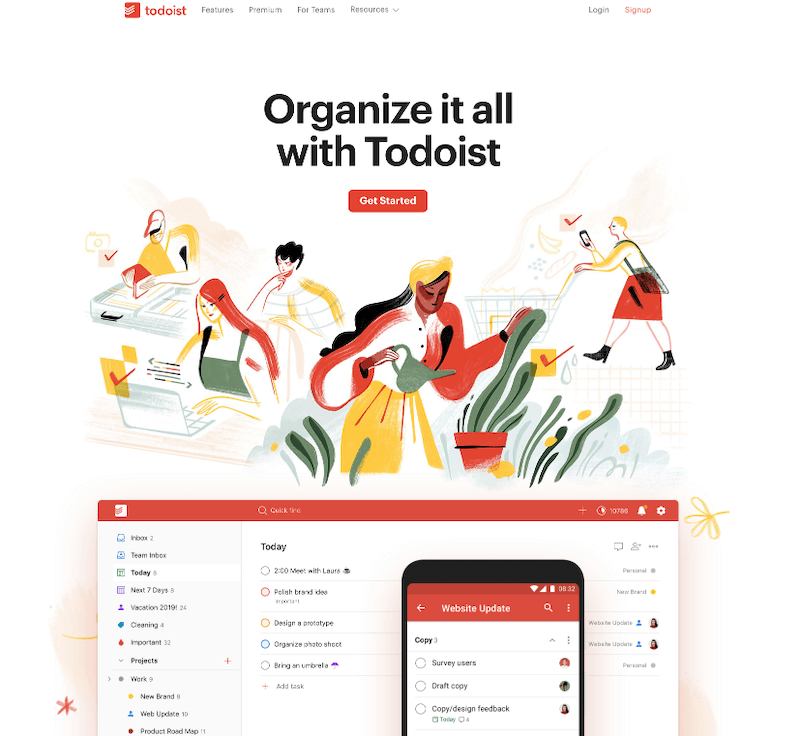 As the name suggests, Simplenote is the simplest way to organize your notes. With Simplenote, it is easier and faster to upload notes.
It is available on iOS, macOS, Android, Windows, and even on Linux.
In a nutshell, if you are looking for a tool filled with features, there are other alternatives to look out for but if you are looking for a rather simple one, Simplenote is ideal.
Best Features:
Easy collaboration and allows you to publish notes online.
It allows you to change the backup version of the notes.
Easy-to-use interface.
Pricing – It is available for free at the moment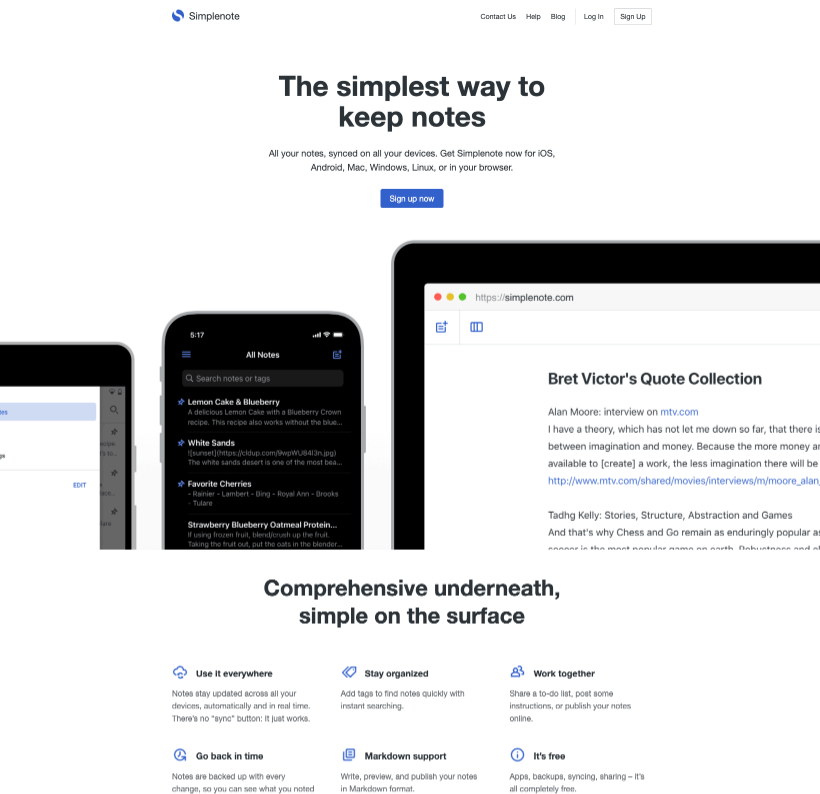 Whether it is note-making or handling your projects, Zenkit provides an easy way to deal with all your troubles.
To enhance your productivity, Zenkit provides you a customized plan according to your needs.
Best Features:
Gantt Charts and track benchmarks for project management.
One-click imports for Excel, Trello, and Spreadsheets.
Real-time team collaboration
Pricing – Plus plan for teams will cost $9/month.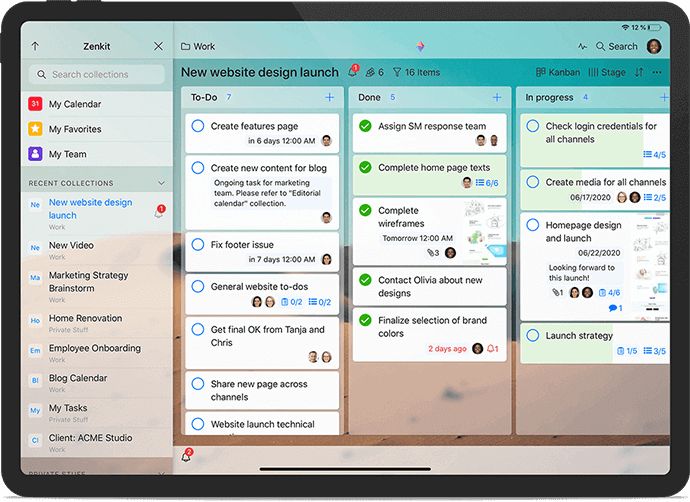 Just like Todoist, Ano.do is much more than a note-taking tool. It provides you a platform to organize your tasks and lists.
Whether it is a shipping list or a recurring task, Any.do will provide you constant reminders so that you don't miss any deadlines.
Best Features:
You can upload tasks through voice commands.
Recurring and location-based reminders.
Ease to keep track of the progress with calendars and beautiful themes.
Pricing – It is available for $5.99/month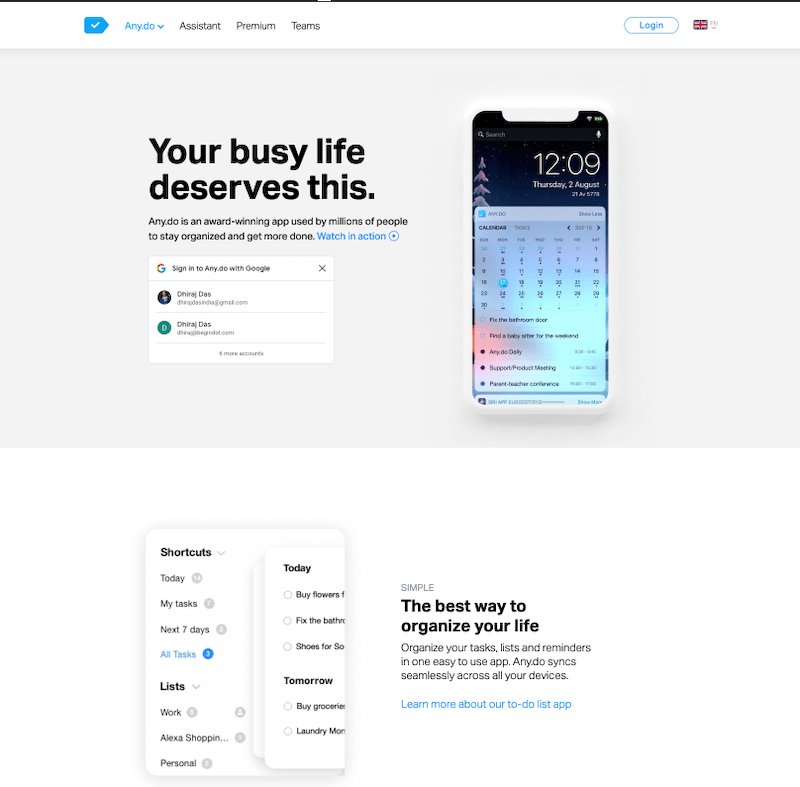 If you have been using an Apple product, you would be familiar with the Apple Notes. The latest update of this app has totally transformed its horizons.
You can not only ask the notes manually but also Siri (voice command) to do it for you. You can now easily search your notes with the help of Gallery View.
Best Features:
You can add attachments, photos, and videos to the notes.
For easy organization, you can create folders.
You can add locks and other privacy measures to protect your private notes.
Pricing – It is available for free.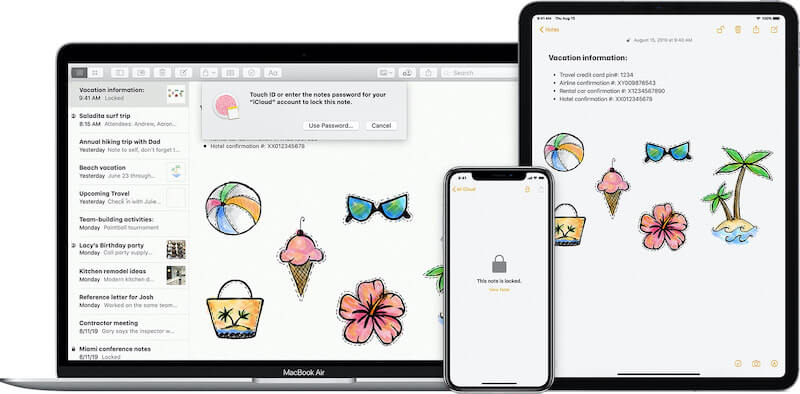 GoodNotes provides you a platform to enjoy the freedom of handwriting and documentation management. The iCloud synchronization allows you to be in control of your notes.
Features like Quick Note allows you to jot down your thoughts or any important information in a matter of seconds. The only drawback is that it is only available on iOS.
Best Features:
Drag and Drop support with flexible scrolling
Easy export of documents to third party apps
It provides personalized templates.
Pricing – It is available on the app store with a one-time purchase.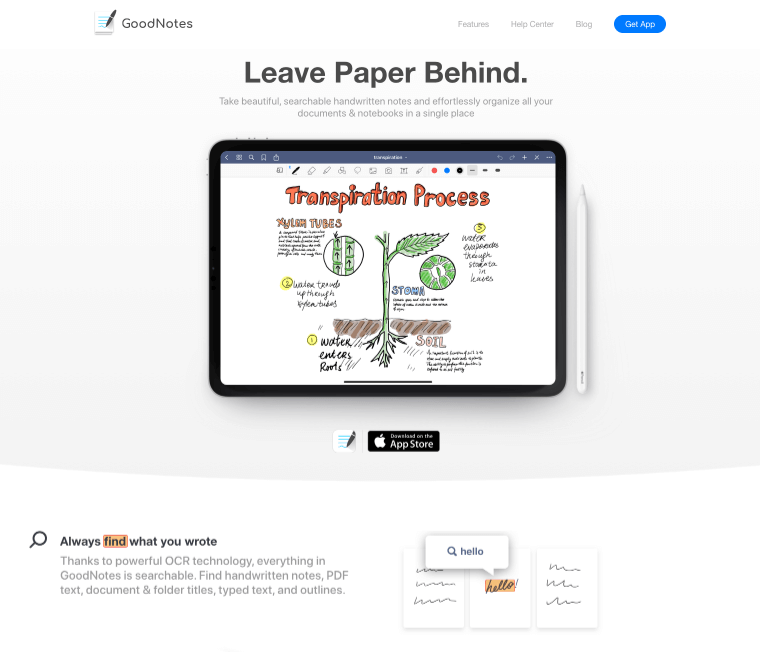 Box Notes is a one-stop solution for online note-taking. It makes everything and everyone organized on the same page.
In contrast to Evernote, Notes in Box Notes is highly secured. You can organize your personal as well as team to-do list.
Best Features:
It allows you to embed images in your notes.
Easy collaboration and reminders through tagging in comments.
Allows you to monitor your team activity
Pricing – Starter Pack will cost approximately $5/month.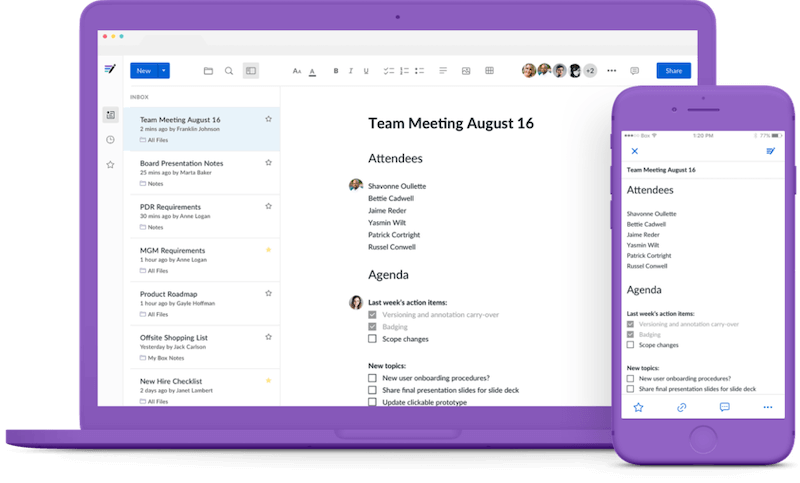 Organizing notes in a Markdown format, Joplin is an uncomplicated app that is available for free on various formats such as Windows, macOS, and App store.
Joplin allows you to import your notes from Evernote and also synchronizes services such as Dropbox and OneDrive. It was designed to replace Evernote and its to-do application is doing a pretty good job.
Best Features:
It provides you with note history and easy synchronization.
It supports alarms and reminders.
The offline feature allows you to edit notes without any internet connection.
Pricing – It is available for free.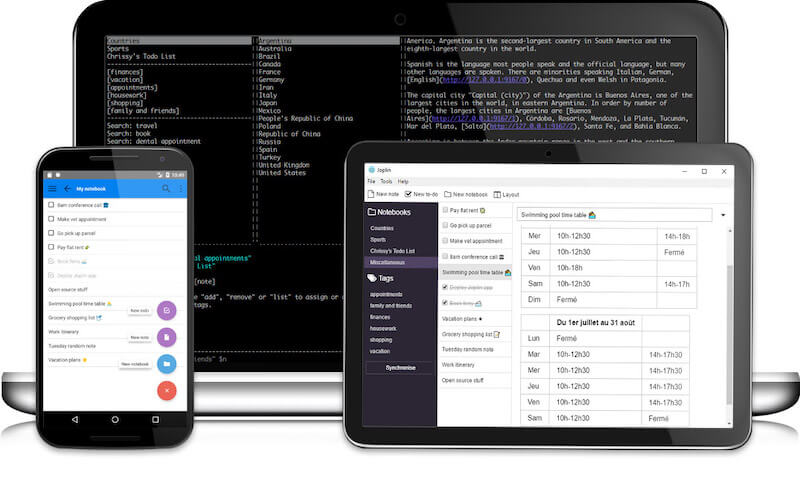 Your need for a secure notebook is fulfilled by Turtle as it uses high-end cryptography that protects your data from leaks and surveillance.
Turtl allows you to attach photos and documents in your notes that can be easily shared with your friends and families without compromising on security.
Best Features:
Notes can be easily searched via tags and texts.
Notes are organized in Markdown format.
Semi-offline mode to edit without the internet connection and keyboard shortcuts for easy navigation.
Pricing – The premium plan costs $3/month.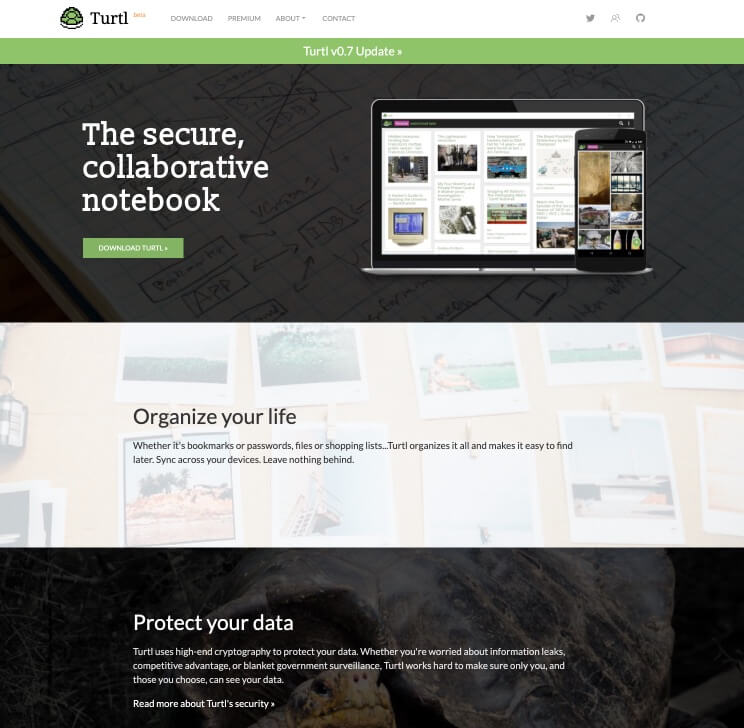 To arrange different types of notes differently and beautifully, Zoho Notebook claims to be the most beautiful note-taking app. It is available across all platforms such as Windows, macOS, App store, and Play store.
It enables you to add text, checklist, audio, and photo among various other things. The handcrafted covers for each notebook make Zoho Notebook a worthy competitor of Evernote.
Best Features:
Notable Gestures for easy organization and search.
You can secure your notes through passwords.
Regular backup synced with all your devices
Pricing – It is a free app.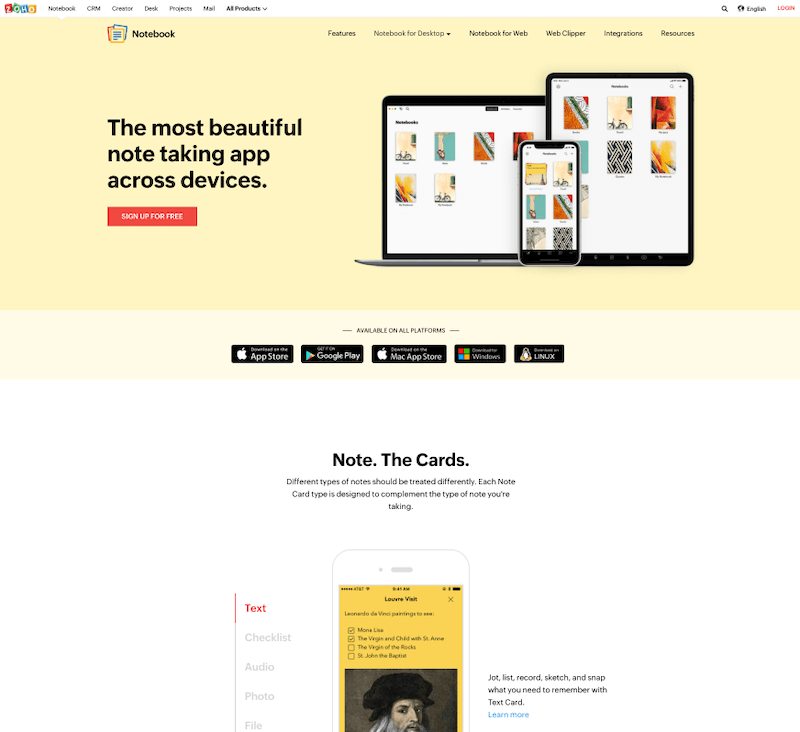 Taking handwritten notes definitely sounds appealing and Squid Notes is known for that.
It enables you to take digital handwritten notes during classes, meetings, seminars, etc.
The zoom level feature allows you to change the color and thickness so that you can create beautiful notes. It might seem tough to write handwritten notes but Squid Notes has the technology to make it easy.
Best Features:
A library of papers and sizes to choose from.
It allows you to import PDFs and images to start your notes.
You can easily share and export notes in multiple formats.
Pricing – This year, Squid Notes is available for free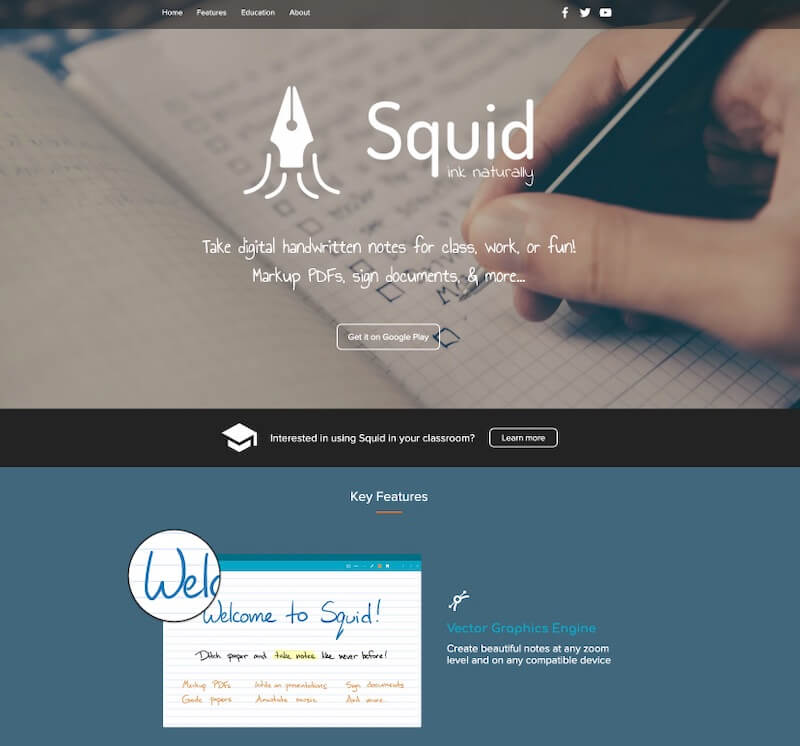 Tettra is an easy way to record all your team's documents, policies, and rules in one place. Tettra allows you to integrate tools such as Gsuite and Slack.
It provides a smart search option so that you can search your notes easily through tags, titles, or even body content.
Best Features:
It provides you sufficient knowledge to help you keep the content up to date.
Beautiful templates to save time
It enables you to answer repetitive questions in chat.
Pricing – For small teams, it is available for free. The Scaling pack is available for $99/month.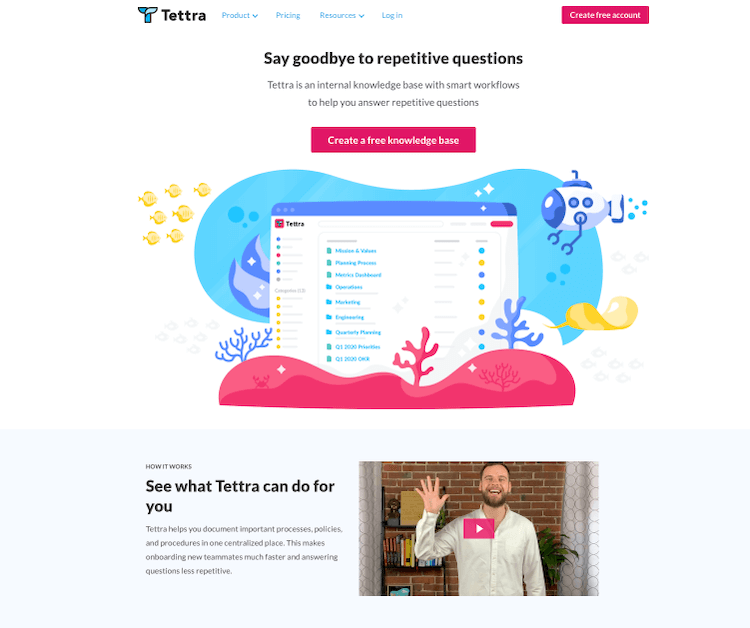 To cater to your research assistant needs, Zotero is a free tool that is available on platforms such as Mac, Windows, and Linux.
It allows you to organize your research in a systematic manner by allocating keywords to each collection.
Best Features:
You are free to collaborate with anyone.
It helps you to collect the content with a click as it automatically senses research on the web.
Easy synchronization
Pricing – It is available for free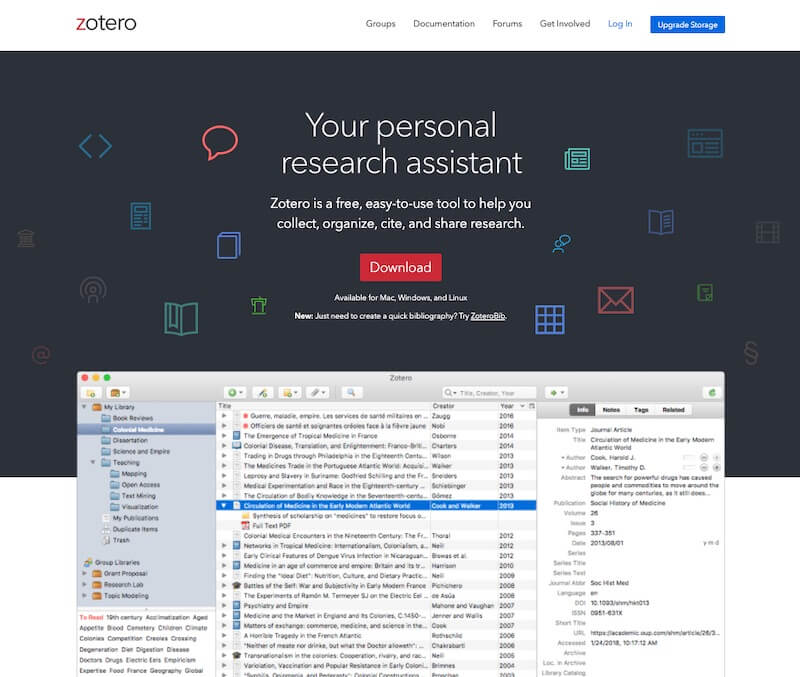 We close our search for the best Evernote alternatives with Standard Notes. This app is not equipped with mass features but provides a simple approach to note-taking activities.
Standard Notes is available on every possible platform and supports cross-platform synchronization.
Best Features:
Your notes are 100% secured and encrypted.
Offline accessibility of notes.
Automated backups and powerful themes
Pricing – It is available for free. However, you have to pay for extensions.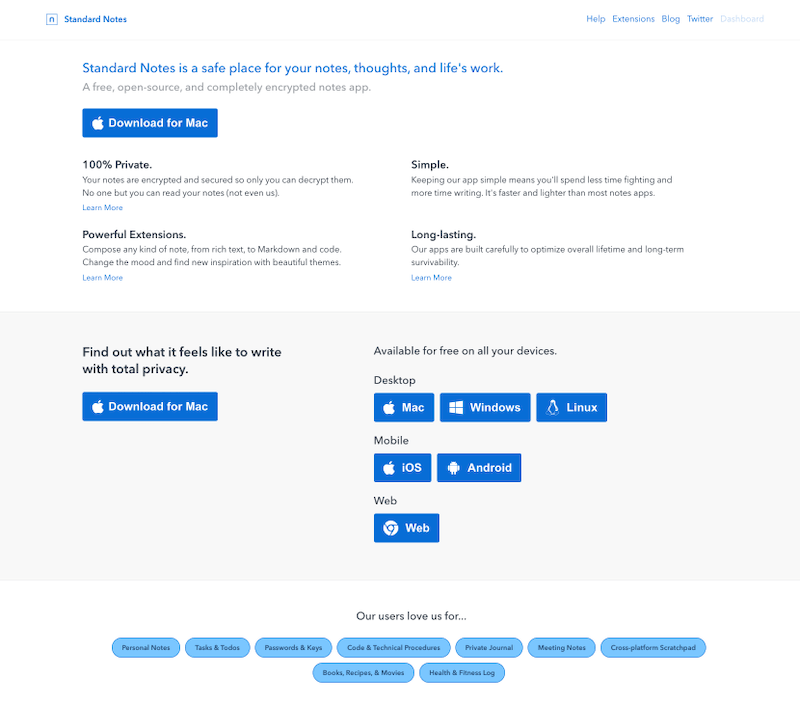 We have listed all the note-taking alternatives available for Evernote. While some of them are free to use, you have to pay for a few of them. We hope you make a wise choice and keep writing.
Frequently Asked Question (F.A.Q)
---
Question 1: What are the best free alternatives available for Evernote?
Answer – In the aforementioned list, the majority of them offer free trials or limited free plans. However, some are absolutely free to use such as:
Google Keep
Apple Notes
Dropbox Paper
Joplin
Zoho Notebook
Zotero
Squidnotes
Question 2: What do you mean by Markdown format?
Answer – Markdown is a formatting tool that presents the notes and to-do list in the simplest and organized way possible.
Question 3: Which of the following alternatives provide the best security?
Answer – While there are many alternatives that claim to provide security to your notes, these two alternatives are well-known for their security features.
Question 4: Which alternatives provide extra task management services along with note-taking facility?
Answer – These three alternatives from the aforementioned list provides extra task management services: