When you start a blog, you need to first tackle one question. How do I reach out to the masses, how can I create amazing content, and how do arrange my working hours to become more productive.
Well, the answer is – Blogging tools. These tools help you with almost everything, from coming up with new ideas to luring traffic, to the efficient management of time.
In today's article, we have compiled a list of various tools that you can use to be more productive. So read on and learn about these secret tools that will make your blogging journey an amazing one.
Before you go deep into this article, let me remind you to have a look at a few other useful posts for you. If you are just planning to create your first blog, here is how you can start your blog from scratch and don't forget these tools to find a great blog name.

Top Productivity Tools for Online Entrepreneurs
---
These are some of the top productivity tools for bloggers and online entrepreneurs that can help to get things done easily. There are a number of other tools, we will be adding more productivity tools to this list regularly.
01

. Google Productivity Suite

While managing our blog or small business, we end up using a number of productivity tools offered by Google.

GSuite productivity is a bunch of tools that you can use to manage your day-to-day business. Services such as Gmail, Google Drive, Google Doc, and Calendar are some of the most widely used tools.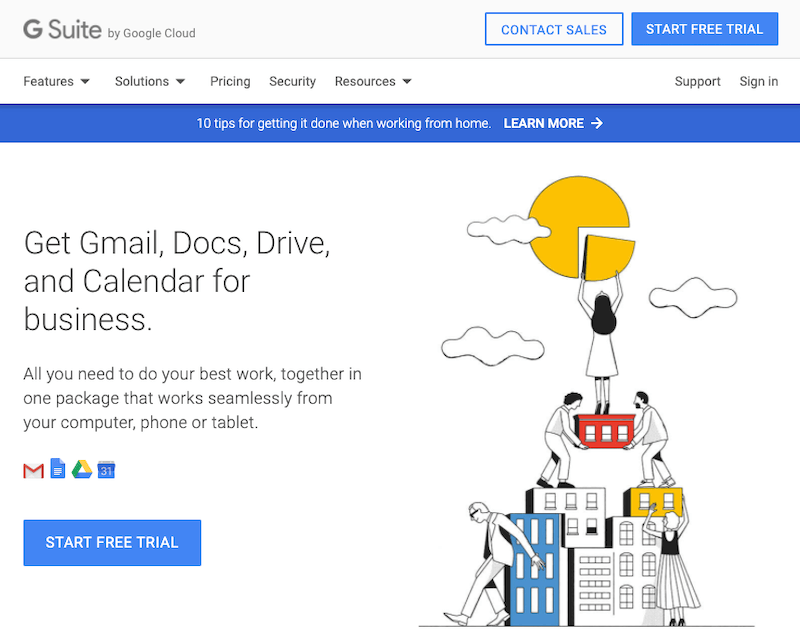 02

. SemRush

If you are into digital marketing, blogging then SemRush is the all-in-one solution for your business.

You can do a complete analysis of your own website or your competitors' site by using SemRush. You will give you backend entry to any website making sure that you can find what is working for them.

You can check the top pages of any website, the number of backlinks to those pages and the anchor used for those links.

It will even help you generate ideas for your website and track your position in the online market. If you have not tried this out yet, it's time you check it out now.

Knowing your competitors well is a great power to have and SEMrush can take you deep into the backend of your competitor sites.

You can have a complete analysis of your competitors' backlink profile, the sites they are getting links from along with anchor text and other important details.

Once you have all these details, you can start applying a similar strategy to get a similar kind of backlinks.

Don't forget to get an extended trial period for SEMrush using our link below. Now, get 24 days trial instead of 7 days using the link below.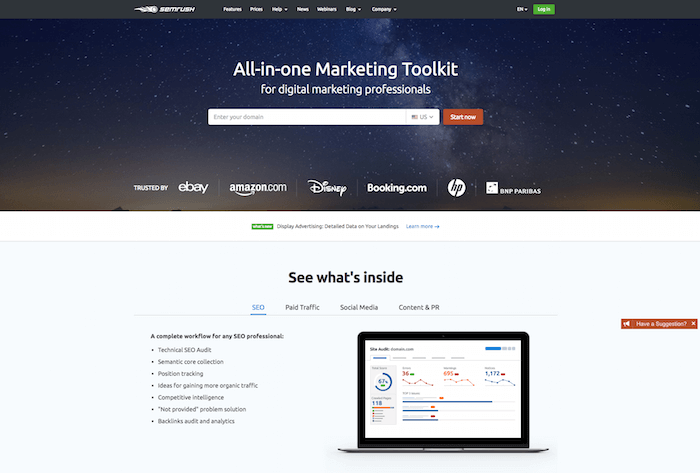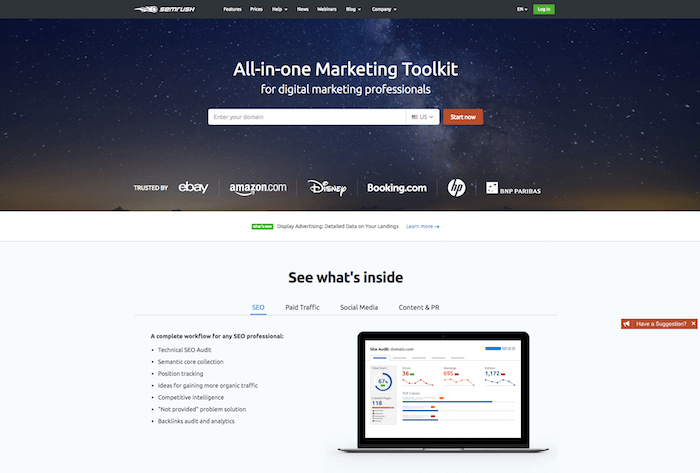 03

. Canva

Canva is one of the most popular tools among bloggers and online marketers. It is a graphic design tool that is a newbie-friendly tool. It is a freely available tool, a cloud-based design tool that allows you to create stunning designs and documents using a simple drag and drop feature.

It provides access to over a million fonts, stock photos and graphic elements that one can go nuts with. Create blog images in minutes, without a single line of code.

Here is a list of best Canva alternatives, if you need more options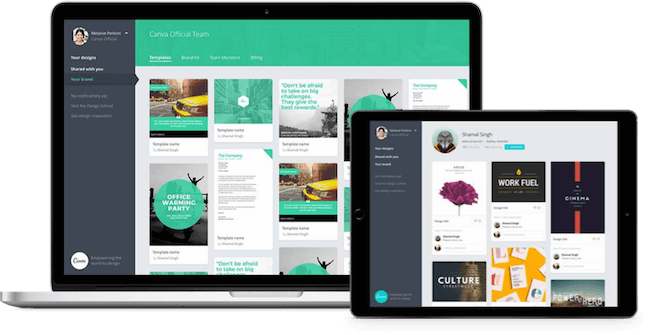 04

. Grammarly

Grammarly is a grammar and spell checker tool that detects everything from grammatical mistakes to subject-verb placement to modifier placement. Download the software or install it as a browser extension.

It also provides cloud services – uploads your files to their server and scans your documents. It is available in 2 versions – free and premium.

The premium version offers many more functionalities like advanced checking for errors, plagiarism detection, vocabulary enhancement.

Here are some of the best Grammarly alternatives that you can use.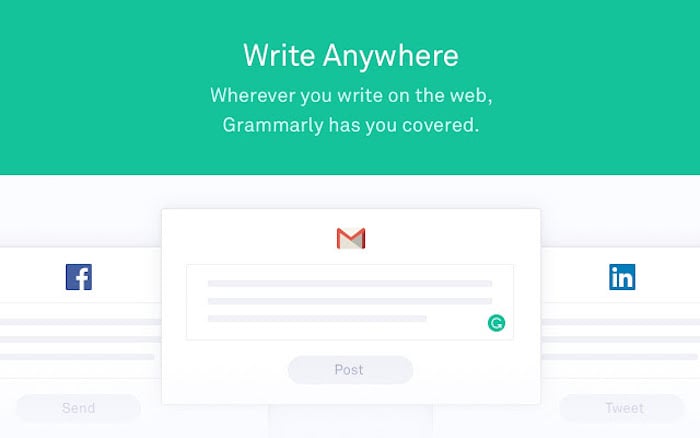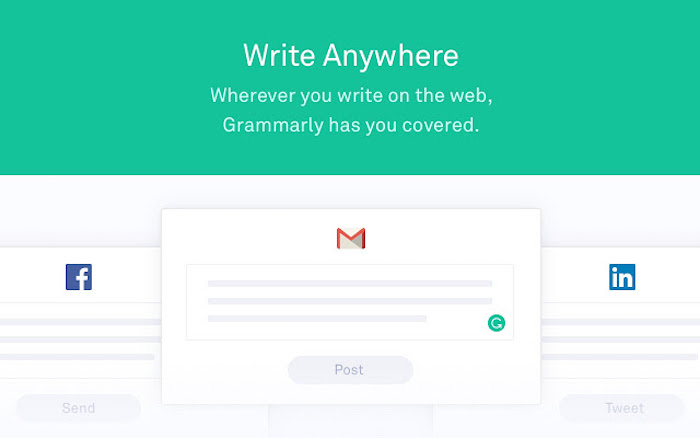 05

. Toggl

Toggl is a great way to keep track of your time and get more done. It's a simple, easy-to-use, and completely free time tracker that helps you see where your time goes so you can work smarter, not harder. With Toggl, you can track any task, project, or activity in just a few clicks. Plus, it integrates with over 100 popular tools to make time tracking even easier.

There's no need to overcomplicate things with Toggl. Just start the timer and get to work. When you're done, simply stop the timer and Toggl will automatically calculate your total time worked on that task.

Toggl Project Planning

Toggl also offers some great features for project planning. With the Toggl Planner, you can easily drag and drop tasks into a project timeline to see exactly when they need to be completed. This is a great way to keep your projects on track and ensure that everything is getting done on time.

Plus, with the Toggl Calendar, you can see your tasks and projects in a handy calendar view. This is great for getting an overview of your week or month, and for quickly seeing what's coming up next.

Toggl is the perfect time tracker for anyone who wants to be more productive and get more done.
06

. Dropbox

It is one of the most widely used cloud storage tools. Simply download the software, create an account and you are done.

Using DropBox, you can upload your files on the cloud, access it from anywhere, synchronize your content with all your devices, share files with a single click.

Also rest assured, that your data is safe in case you lose your device. DropBox backs everything up!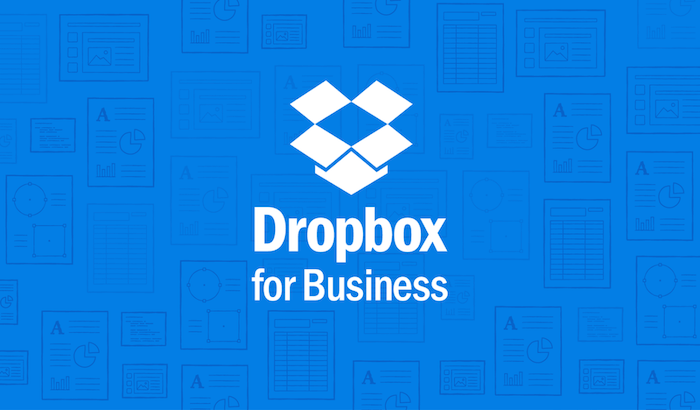 07

. WPForms

Having a form in your blog like contact form, suggestion form, subscription forms, request forms is vital. While there are tons of form plugins available, WPForms is the most user-friendly form plugin.

It has almost all of the features that you will require –Create forms with a simple drag and drop in just a few minutes, pre-built templates, stop spam form submissions, easily create PayPal forms and a few others.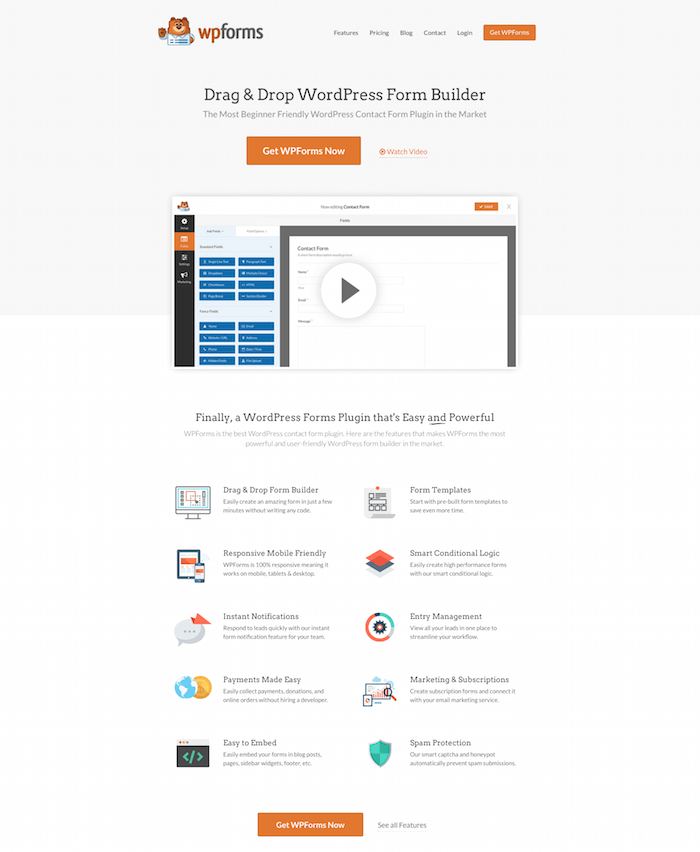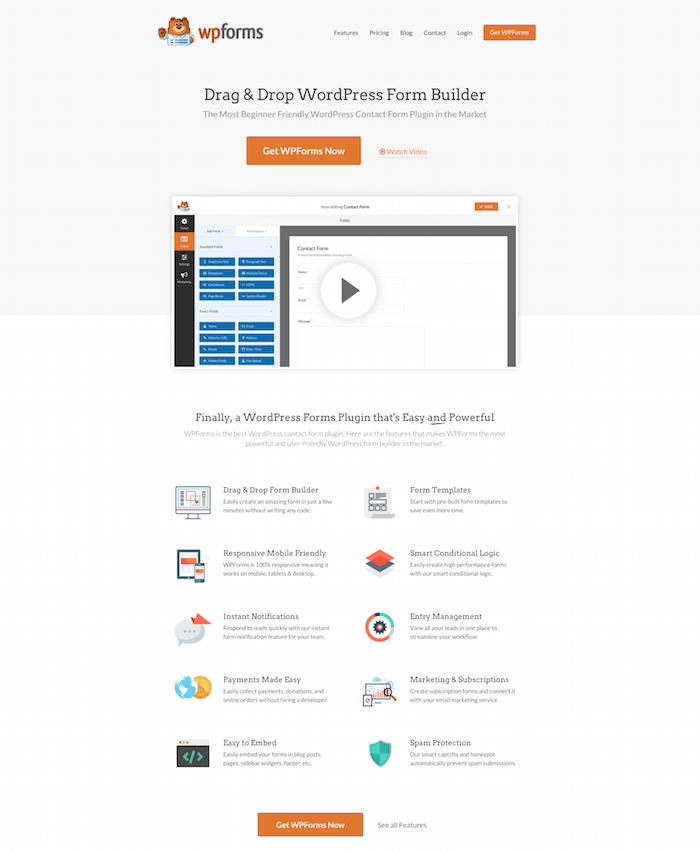 08

. Brand24

It is one of the best tools available for monitoring your brand or product on the internet. Discover what people are speaking online about you in real-time.

It notifies you of any social media comments or updates that are relevant to your blog/website. It is a highly responsive tool wrapped up in a user-friendly design that is easy to use.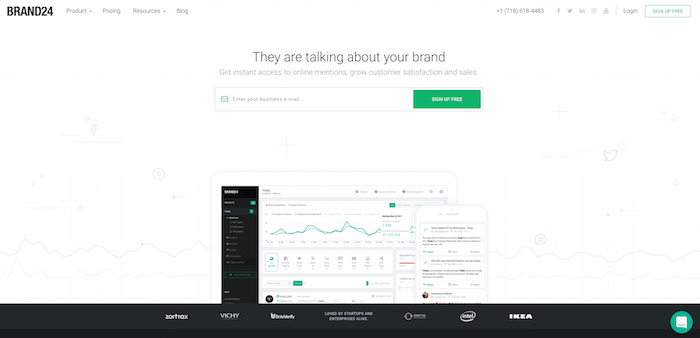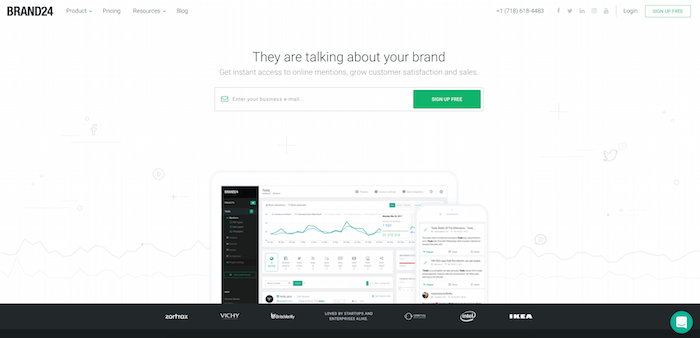 09

. Social Share Buttons

Promoting your blog on various social media sites is one of the fastest ways of luring traffic to your blog. But with so many social networking sites, it's quite difficult to know which social media button to use.

That's where Social share buttons come in. The sole purpose of these buttons is to promote your business on various social networking sites.

Place this button on your blog and reach out to almost all social networking sites. However, use only what you need. Including every social share button on your page will simply clutter your page and annoy your visitors.

Another point to consider is finding the right place to put your sharing buttons. Cleverly place them so that they don't draw the focus out of your article yet are easy to find. Make them visible as soon as the page loads with no extra clicking or scrolling required.

Some of the social share buttons that you can embed in your blog are Social Share Buttons- Social Plug, Custom Share Buttons with Floating sidebar, WP Social Share, Softshare Floating Buttons.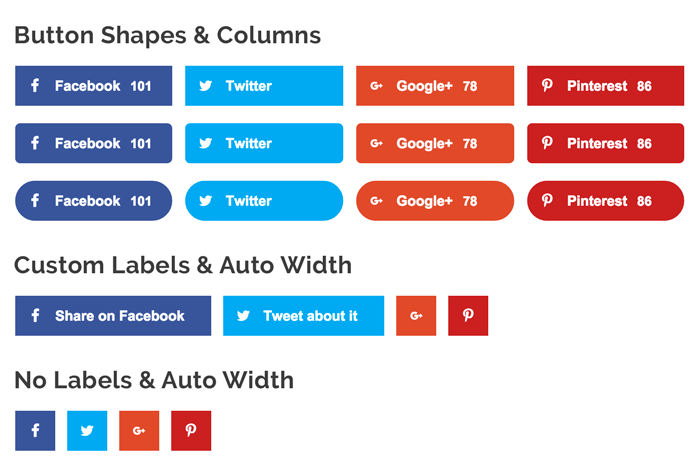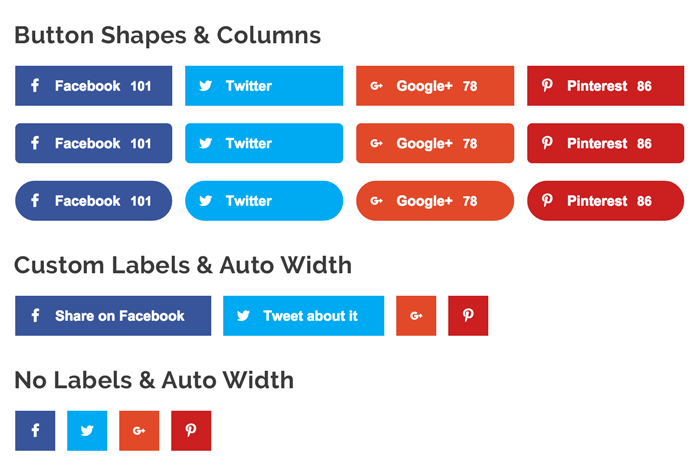 10

. Bulletproof Security

This is a security plugin that provides strong protection against various cyber attacks like XSS, RFI, SQL Injection, DDOS(to name a few) on your blog site.

It provides various features such as Firewall Security, Login Security, Database Security, Backup and much more. However proper usage of this plugin to get the most out of it may require some knowledge on the technical part.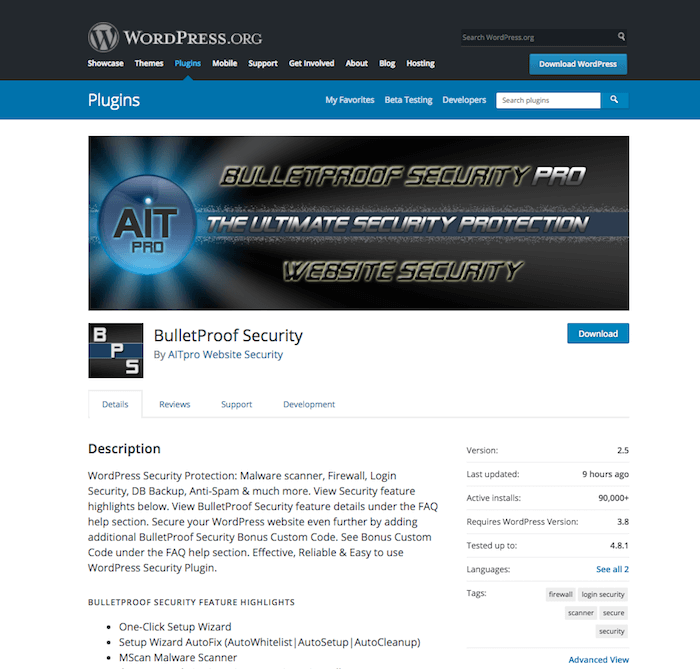 11

. Hubspot's Blog Topic Generator

Coming up with new topics every week for your blog may be a real head-scratcher.

Luckily there is a tool that can aid you in this task. Hubspot's Blog Topic Generator will generate topics for you. It has a very simple interface.

Simply go to the website, fill in the form with the terms that you are likely to blog about. And in a matter of seconds, it will generate a week's worth of relevant blog posts.

Use Hubspot's Blog Topic Generator to generate writing exercises for yourself, groups or some other sites that you manage.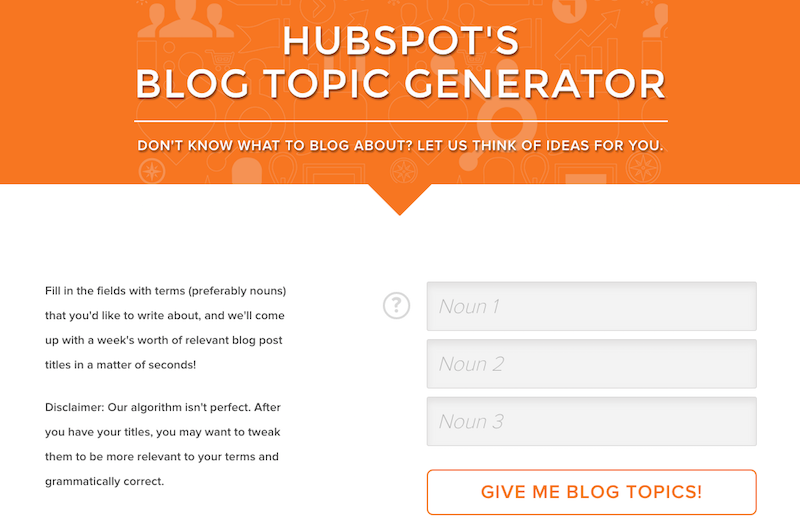 12

. Trello

Trello is one of the best tools for day-to-day business management. You can create different boards and manage your daily tasks so that you don't miss out on any important tasks.

You can also create users and manage your overall business with your team. Trello is an easy-to-use tool and a must-have for all entrepreneurs.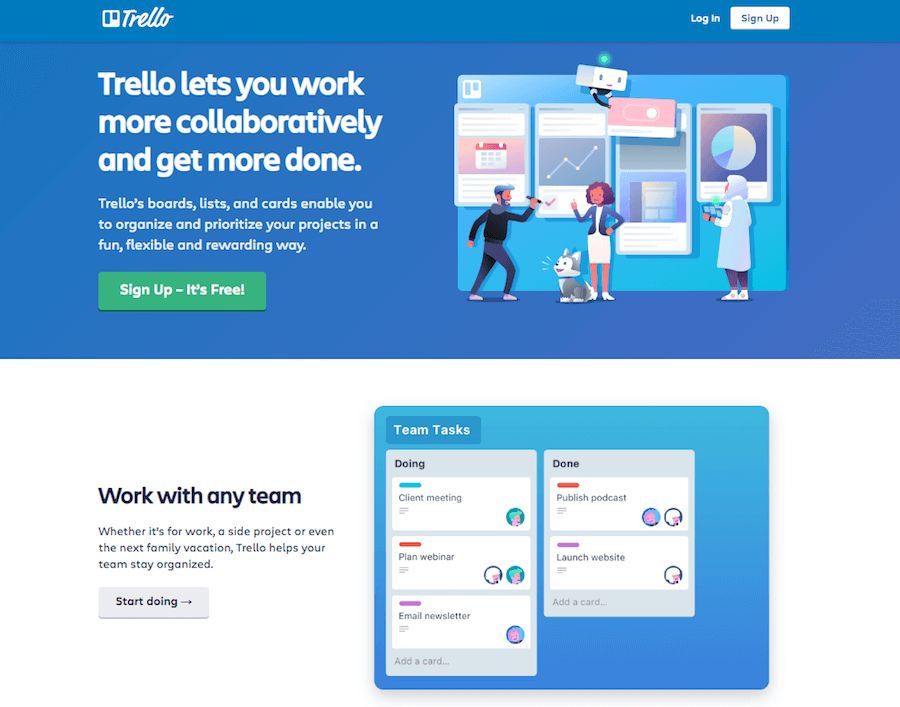 13

. Hootsuite

Hootsuite is one of the most popular tools to manage all your social media posts. You can manage multiple social media accounts from one single platform effectively with Hootsuite.

So, it will certainly boost your overall productivity while growing your project.

You can use this platform to schedule your social media posts so that your brands are always active on the popular social media sites even when you are sleeping.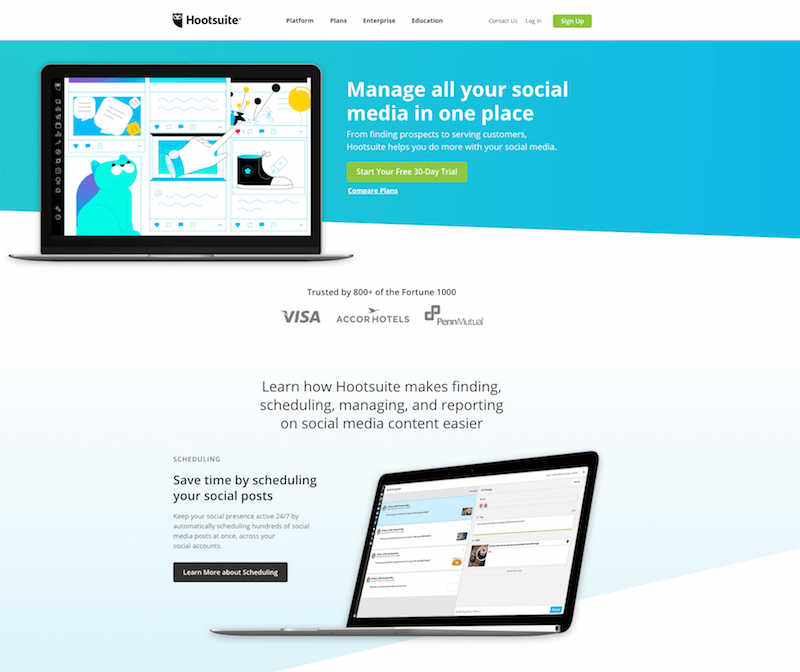 14

. PICKtoCHART

A visual aid to your article can make it shine right away. PictoChart is one of the best infographic tools available on the net.

From background colors and images to inserting texts and banners, PictoChart provides all. It contains over 600+ designed templates to choose from, for infographics, banner, reports, and presentations.

PictoChart also provides other features like embedding videos from YouTube or Vimeo and displaying Maps with custom data for each region.

For non-professional designers, PictoChart is a must for creating an infographic from scratch.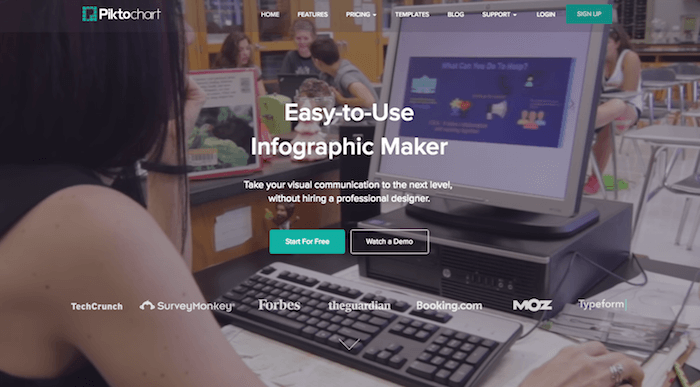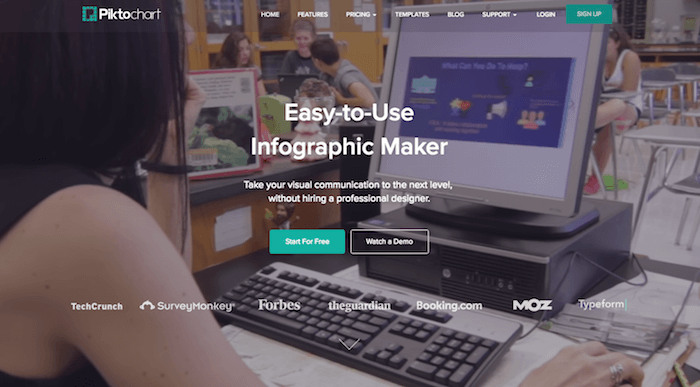 15

. Buzzsumo

Simply said, BuzzSumo is a content development and research tool. It scans various social sites to find out which topics are getting the most attention.

It allows us to set up keyword alerts, so as to notify us when the content is posted or updated.

It also has a paid version that scans the web to determine influential personalities in any topic or industry. Simply input the topic and start mining the data it retrieves.

Here is a list of top Buzzsumo alternatives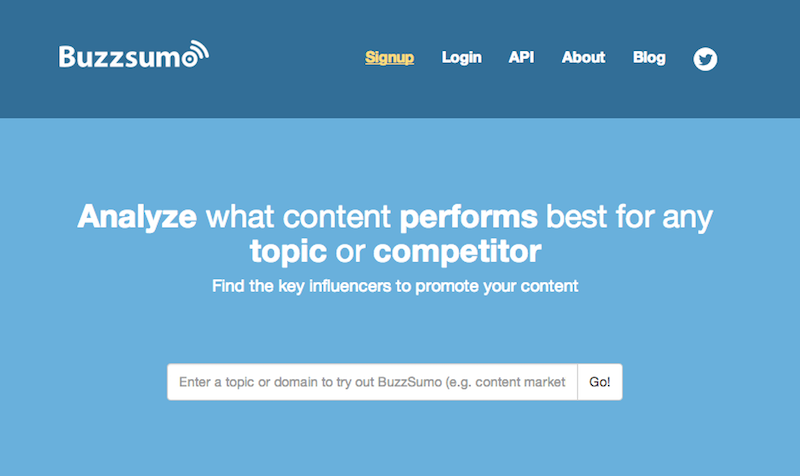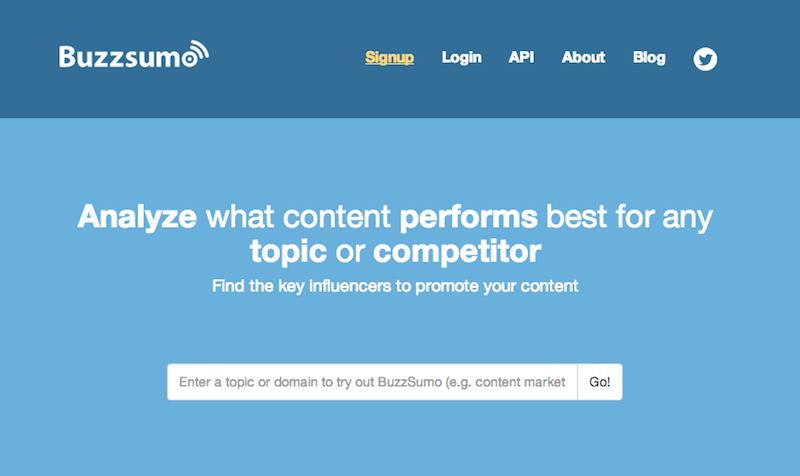 16

. Creatopy (Previously Bannersnack)

Though this platform was primarily created for the advertisement banner, you can design any graphic using Creatopy. In fact, this is one of my personal favorites when it comes yo creating images with a transparent background.

If you are using Canva, you probably know that you will have to go for a paid account on Canva to download any image with a transparent background. And many times it is required, especially when you create a logo, you need to download the image without ant background os that it goes with any background color.

You can get this option even in the free plan of Creatopy to create and download an image without any background.

It offers you a number of different templates that are created for various platforms and advertisement sizes to make things easier for you.

Don't miss our Creatopy review.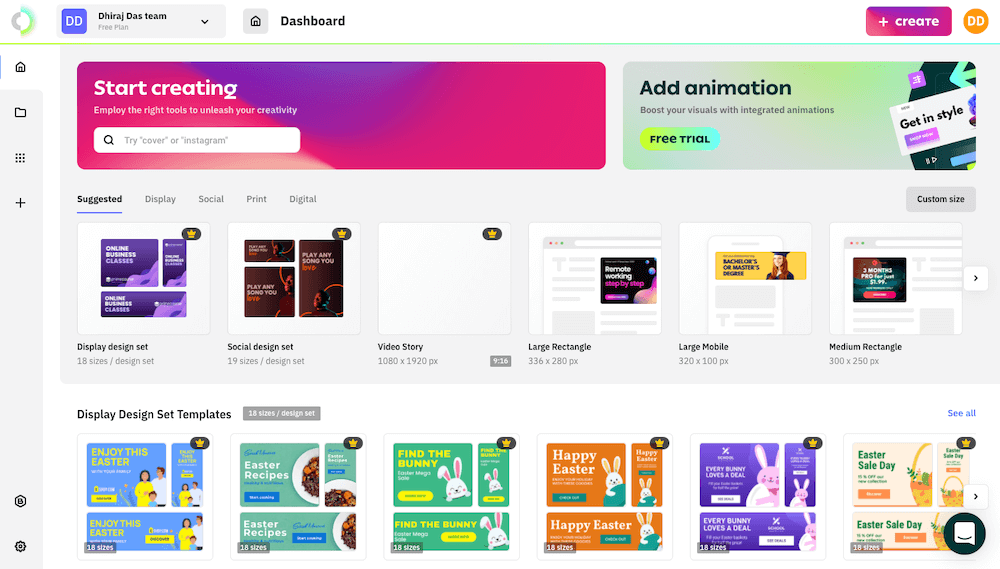 17

. Markup Hero

Markup Hero is a very handy tool when it comes to improving productivity of your team. This software can help you to optimize your workflow and make sure that you can communicate better with your team with proper screenshot and annotation.

This is a freemium product that means you can start using the product for free and upgrade to premium plan if you need more features.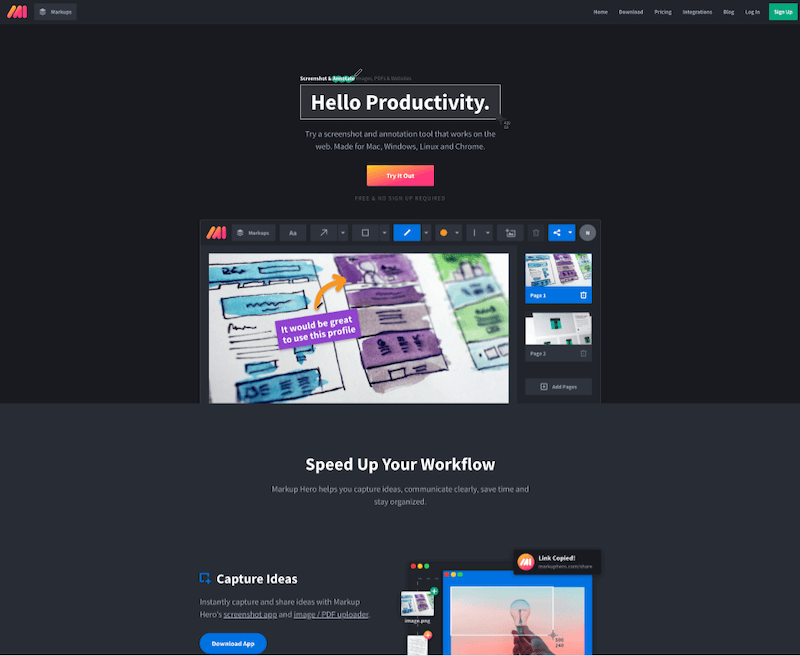 18

. Evernote

Taking notes is a very important part of being more productive. When it comes to taking notes, Evernote is one of the most popular apps.

You can use Evernote through desktop as well as mobile apps. You can make notes, create your to-do list using this software.

It comes with a very handy calendar so that you can plan your week or your month ahead of time and make sure that you don't miss any deadlines.

You will also get access to a number of ready to use templates that you cna use to create your notes. Overall, Evernote is an amazing software for bloggers to be more productive.

Also, don't miss our list of top Evernote alternatives.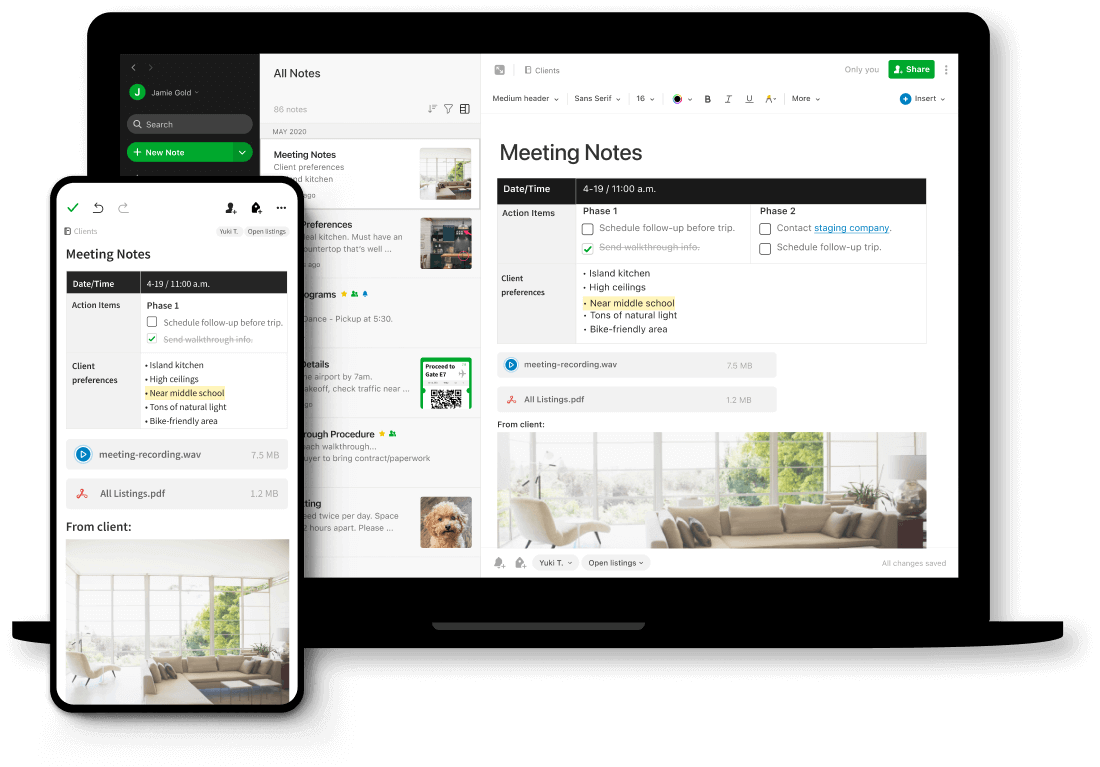 Conclusion
So now that you know about these amazing tools, start using them for your blog posts. I am sure you will love them.
Do you know about any other similar tools that can help our other bloggers? If you do, then do not forget to let us know about them in the comments section below. We would love to expand our list.
Do visit us again for more interesting posts.