A list of high domain authority dofollow social bookmarking websites. You can use these sites to submit your blog posts and create backlinks.
We have already published an article about how to get high authority Edu and Gov backlinks with a list of sites that you can use to create backlinks.
Now, coming back to the social bookmarking sites; there is a discussion going on if the social bookmarking sites still work? It surely does but depends on the kind of sites you use for bookmarking your article.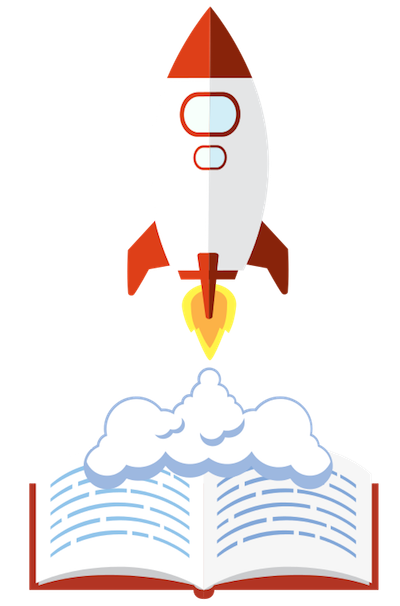 It is better to submit your article to ten top-quality bookmarking sites than to submit it to 200 spammy sites. So, the quality of the sites matters.
In this article, we have listed only the sites that are active and have good trust and domain authority; so these sites are surely going to help your site.
With the ever-changing Google algorithm, it is important that you stick to the basics and use only good-quality sites to create backlinks.
Make sure that you are always updated about the sites that are linking back to your site. You can use SEMRush to keep an eye on the backlinks.
If any spammy site starts linking to your site, you must get rid of them quickly else your site may get affected by those links sooner than you think.
Here is an article about how to get rid of bad-quality backlinks.
Backlinks are still a very important part of the SEO algorithms and links from high DA social bookmarking sites will surely help your article to go up in the SERP.
We have tried to go through each of the social bookmarking sites that we listed in this article to make sure the sites are working perfectly.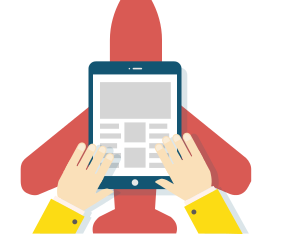 Generally, we keep our social reach to a few popular sites like Facebook, Twitter, and Pinterest after publishing our content and we lose a huge opportunity to get some extra traffic from the social bookmarking sites.
While you must make it simple for your users to share your content on social media sites by using a top-quality social sharing plugin, you have to go the extra mile and submit your content to the other listed sites here.
Do, bookmark this page so that you can easily find the top social bookmarking sites every time you publish a piece of new content.
We will try our best to keep this list clean with effective and good-quality sites only.
What is Social Bookmarking?
You can look at the social bookmarking sites as the library of articles, you can go to those sites and find the articles of your interest and then read them on the main site.
There are many general bookmarking sites and there are niche bookmarking sites that revolve around a particular niche.
These bookmarking sites are very active as many users keep visiting those to bookmark their articles, hence the search engines also keep crawling those sites frequently to find fresh content.
Why Should We Use Social Bookmarking Sites?
There are a number of advantages of sharing your content on social bookmarking sites. A huge section of bloggers find it difficult to get their blog posts indexed by Google or it is getting delayed, quality bookmarking sites might be helpful in this regard.
As search engines crawl the top social sites frequently, it will be helpful for your blog posts to get indexed quickly.
There are a number of other advantages other than indexing, such as the following.
Get Traffic: Some of the bookmarking sites can send you way more traffic than you expect. If your blog posts go viral on sites like Reddit the volume of traffic might crash your server.
So, you should never ignore this traffic source.
Backlink: This is one of the obvious reasons why you should bookmark. The backlink from these quality sites will help you to improve the ranking of your blog posts.
Domain Authority: Your site's domain authority will go up with the number of quality backlinks from the high DA sites.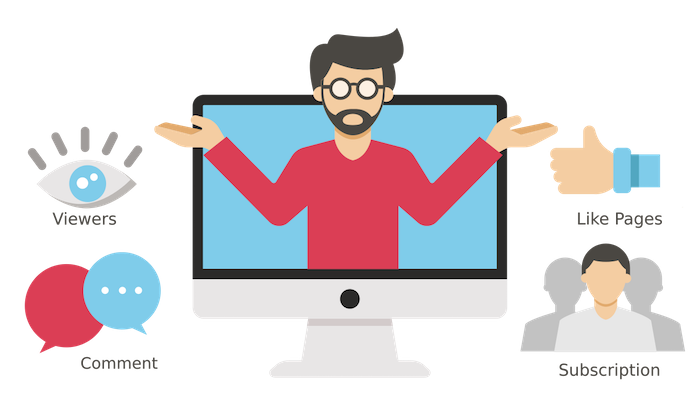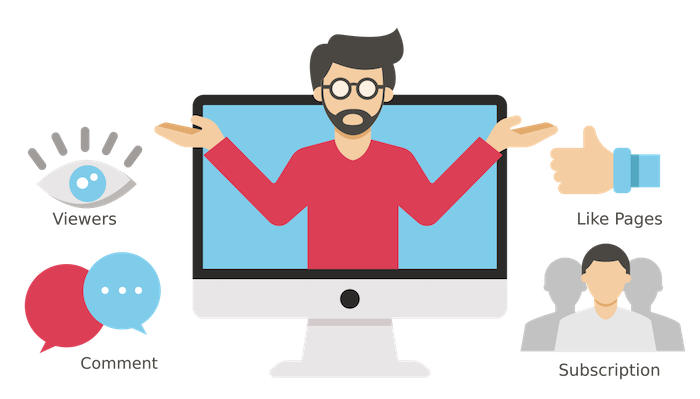 Read The Rules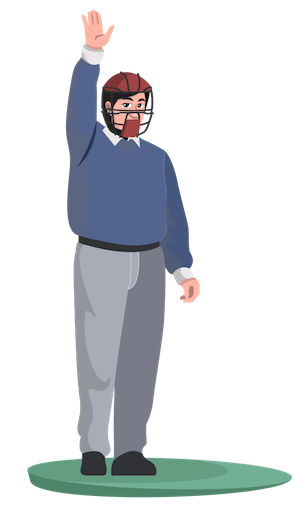 Most of the good quality social bookmarking sites have their own set rules and make sure to follow those rules otherwise your content will make marked as spam.
For example, if you try to post promotional links to Reddit, your account will be banned instantly.
So, make sure not to spam any site. Just share useful content that is helpful for other users.
It is a great idea to be a spectator for a few days and share others' content and vote on others' content before you go ahead and share your own content.
Try to be active on the platform because social sites work great only if you are active on the site.
If you have not created your website yet and planning to create your business site or a simple blog, we have created a detailed article with images to guide you through a step-by-step way to create your first blog.
Also, if you are looking for a top-quality WordPress theme go for Divi Theme. Divi offers you a highly secure and SEO-friendly design that you can customize without writing a single line of code.
Divi comes with the amazing Divi Theme builder which is one of the best drag-and-drop website builders for WordPress. It offers you an amazing front-end website builder experience making sure that you can quickly add any element to your page and start editing.
And the best part is that along with Divi you get access to products like the Blook plugin, and the Monarch plugin. Use our link to get 10% discount on ElegantThemes products.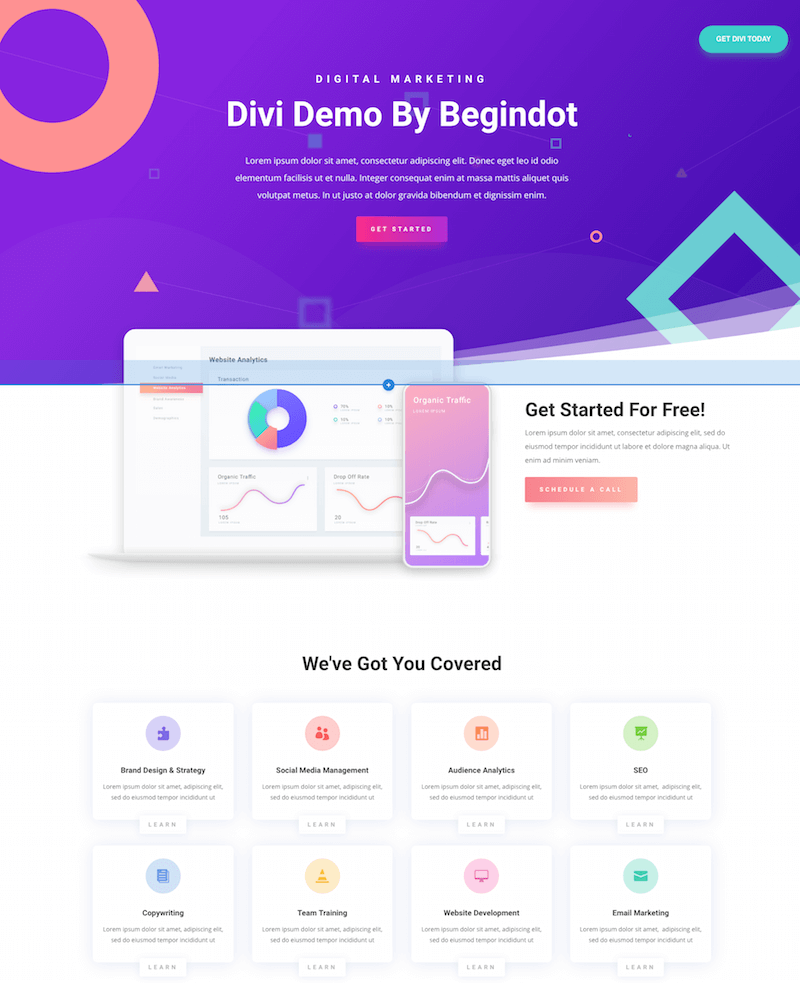 List of High DA Social Bookmarking Sites
---
Generally, bloggers and marketers share content on Facebook, Twitter, and a handful of other social sites after publishing. Now, there are so many other quality bookmarking sites that you can use to drive a lot of traffic and get useful backlinks at the same time.
We have also listed the best Web 2.0 sites to create valuable backlinks to your site. Web 2.0 backlinks are very useful and they can be of great help you increase the ranking of your site and articles.
Before we go ahead with the complete list of social bookmarking sites, a few sites where you must submit your content immediately after publishing.
---
Top Social Bookmarking Sites: Must Use
01. Facebook
Now, it is no secret that Facebook is the top traffic-driving source for many websites. If you are managing a viral content site, Facebook will be the top source of traffic without any doubt.
The video content does a very good job on Facebook, so you can convert your article into a video and start sharing to drive more traffic from Facebook.
02. Twitter
Twitter is an unavoidable platform for any business these days, and if you wish to increase the authority of your business to be active on Twitter.
Don't just share your content, engage with the audience to create value of your brand. If you have a good presence on Twitter, the overall authority of your brand goes up.
Don't miss these articles about Twitter-related tools
03. Pinterest
Pinterest is the number one traffic source for many bloggers from around the world. The platform is now considered one of the top search engines to find content along with being a social platform.
If you are active on Pinterest, you can easily drive thousands of traffic each month without spending a penny. We have created this step-by-step Pinterest SEO guide.
04. LinkedIn
LinkedIn is another popular platform to create credibility. Don't just share anything on this platform only share your best content.
You can also use LinkedIn to write valuable articles and drive traffic back to your site.
05. Reddit
If you are able to create a strong profile on Reddit, you can drive insane traffic to your site. But, be careful; if you spam the site with a lot of content from your site your account will be banned in no time.
Also Read: Best Subreddits to follow.
06. Scoop.it
Scoop.It works as a traditional social bookmarking site that you can use to share your content. The traffic from Scoop.It is extremely engaging unlike many other social bookmarking sites, make sure to spend time on this platform and share other content as well.
07. GrowthHackers
If you are regularly creating top-quality content around marketing and growth hacking kind of content the Growthhackers platform can be very effective in making your site popular, drive targeted traffic and enhancing the overall branding of your site.
Learning is another aspect of the site, you will always be updated with the trending topics in the niche and you will be able to make relations with the bloggers and marketers who create in your niche.
08. Mix.com
Mix is another very professional social bookmarking site that you can use to promote your content. You can use this platform to promote any niche content as it is a general bookmarking site with a DA around 65.
You can use this site using their iOAndroiddroid app as well.
09. Pocket
Pocket (getpocket.com) is another well-known platform to save everything that you like on the internet. Other than articles, you can save videos, links to read whenever you like.
So, you can use this platform to create your own curated content list. If you are not already using this platform, you can start your account right now.
10. Weheartit
We Hear It is a very popular platform among creatives and fashion lovers. If you are managing anything around fashion, you must know about this platform.
This platform is somewhat like Pinterest but primarily for fashion-created content. Other than saving your pictures, you can write your own content on this platform to increase your following.
11. Bloglovin
If you are a blogger, you must submit your blog on the Bloglovin platform. You can also use the platform to discover other content from like-minded bloggers.
It is a rich platform to discover new content from all different niches. You can also use the Bloglovin site to create fresh new content to share your thoughts and ideas.
12. PhotoBlog
As the name suggests, PhotoBlog is a platform to share photos with the community. If you are a blogger around any niche where you produce quality original photos like a photography blog, food blog, travel blog or anything related, you can share your work on this platform to expand your audience.
13. Medium
Medium is not a traditional social bookmarking site, it is more of a blogging platform. However, medium gives you the option to share your best content and republish it on their platform with the canonical link to the original URL.
Medium is a great source to not only drive traffic back to your site but o establish yourself as an authority in the niche you are in by sharing the top content on the platform.
14. Flipboard
When we talk about the best social bookmarking sites, Flipboard can't be ignored. If used properly and regularly, Flipboard can send tons of traffic to a site.
Flipboard is also a great source to find blog post ideas for any niche. You can simply make a search on the platform and find all the trending content around that niche shared by other users.
15. Quora
Quora is the most popular Q & A site where you can find an answer to almost anything. While Quora is not a traditional bookmarking site where you can go and submit your site, it allows you to link back to your site from your answer for reference.
Please Note: All the sites in this list are not dofollow. Many sites become nofollow without any intimation. Irrespective of whether the sites are dofollow or nofollow they are going to benefit your site as we have listed the top quality sites only.
Also, please note that DA keeps on changing frequently, it may not be exactly as listed here. However, it will give you an approximate idea.
| | |
| --- | --- |
| Bookmarking Sites | Domain Authority |
| Mix.com | 84 |
| BoingBoing.net | 89 |
| Refind.com | 51 |
| Betapage.co | 43 |
| Techspy.com | 39 |
| 500px.com | 86 |
| flipboard.com | 90 |
| feedly.com | 88 |
| zest.is | 43 |
| Linkagogo.com | 47 |
| Bloglovin.com | 93 |
| Weheartit.com | 78 |
| imgur.com | 92 |
| Blokube.com | 35 |
| blogengage.com | 45 |
| PhotoBlog.com | 55 |
| techdirt.com | 80 |
| foursquare.com | 92 |
| managewp.org | 42 |
| url.org | 45 |
| blogbookmark.com | 28 |
| flickr.com | 92 |
| evernote.com | 92 |
| dribbble.com | 92 |
| behance.net | 92 |
| webdesignernews.com | 46 |
| designernews.co | 57 |
| apsense.com | 71 |
| alltop.com | 69 |
| quora.com | 93 |
| medium.com | 95 |
| hubpages.com | 91 |
| instapaper.com | 85 |
| pearltrees.com | 87 |
| list.ly | 66 |
| growthhackers.com | 62 |
| bizsugar.com | 55 |
| folkd.com | 59 |
| dzone.com | 80 |
| scoop.it | 92 |
| diigo.com | 89 |
| tumblr.com | 88 |
| fark.com | 73 |
| reddit.com | 91 |
| Linkedin.com | 98 |
| Twitter.com | 94 |
| Pinterest.com | 94 |
| Facebook.com | 96 |
| Triberr.com | 53 |
| Sociopost.com | 39 |
| Viesearch.com | 44 |
| Blogmarks.net | 56 |
| Whitelinks.com | 22 |
| sfcsf.org | 27 |
| Tracky.com | 42 |
| MetaFilter | 80 |
| trendiee.com | 36 |
| netvouz.com | 44 |
| Pocket | 90 |
| pusha.se | 48 |
| Dealigg.com | 46 |
| Popscreen.com | 80 |
FAQs About Social Bookmarking
01. What is social bookmarking?
Social bookmarking is the process of adding a document/article on a web page for more viewership. You can add, edit or delete your content on a social bookmarking platform.
02. Is social bookmarking dead?
A number of well-known social bookmarking sites discontinued their services in the last few years. So, it is certainly not as popular as it used to be 5 years ago. However, there are still many high-quality social bookmarking sites that are active at the moment.
03. Is social bookmarking good for SEO?
It depends on where you are bookmarking your content. You will not get any SEO benefit if you are spamming your article all over without looking at the quality of the sites where you are sharing your content, it will be a negative SEO for your site.
However, if you are bookmarking on high-quality sites, you will get the SEO benefit as well as new readers for your blog post.
04. What are the best social bookmarking sites?
You will find a number of good-quality social bookmarking sites in this article. We have listed only the top-quality sites that will be helpful to growing your site.
05. Can I get traffic from social bookmarking sites?
Certainly. You will receive traffic if you are bookmarking your content on the social bookmarking sites around your niche.
06. Do social bookmarking sites increase the bounce rate?
If you are randomly posting your article everywhere, even on the sites that are not around your niche; it will increase the bounce rate of your site as those visitors may not be interested in your content.
However, if you are posting only high-quality content from your site to the relevant bookmarking sites, it will not have any bad impact on the bounce rate.