In the vastly digitized era, Google is a singular platform that has streamlined all of our different activities on a singular platform, thus owing an impressive 92.37% share of the online market share when it comes to search engines.
This centralization can mean a lot of things for our data today, and thus people started scouting for other functional alternatives; especially after the domain was accused of selling user data to other sites for targeted advertising.
To ease your process, we have put together a list of the best Google Search alternatives.
| | |
| --- | --- |
| Google | 92.37% |
| bing | 2.63% |
| Yahoo! | 1.8% |
| Baidu | 1.1% |
| DuckDuckGo | 0.55% |
| YANDEX RU | 0.51% |
Data by Statcounter
01

. Bing
Bing stewed in its popularity for a long time before Google universally took over the search space.
Microsoft's Bing fared well in the online market with its elaborate schemes and tools to enhance the search engine experience.
This domain also houses a translator which can translate English webpages to several other languages.
It is also inclusive of an image or a map search, navigation pane, and sub-links which come with adjustable settings. 
It has also been known to gather data for companies to target their advertising to a niche audience.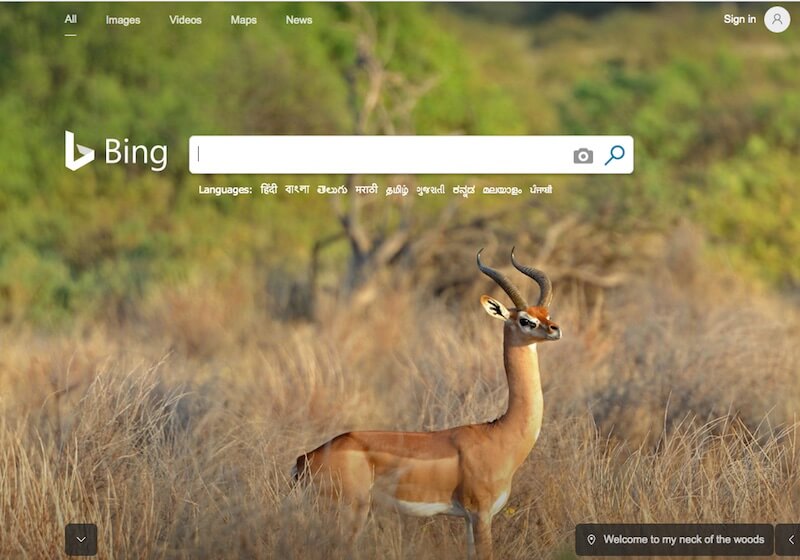 02

. Yahoo
In its early years, Yahoo was revolutionizing the digital space by monopolizing its email system, long before Google.
What is a little-known fact is that Yahoo is also a search engine apart from being one of the biggest web developers. Its well-arranged algorithm is what attracted and kept around its 700 million users.
The domain forged associations with Microsoft in 2009 to support their search engine and has been providing excellent results since then.
Users can scour through thousands of results regarding information, pictures, videos, etc. in a matter of seconds.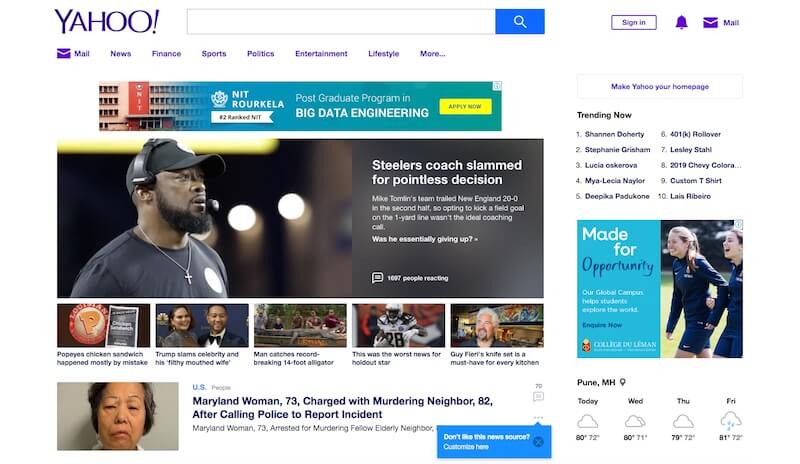 03

. Duck Duck Go
Duck Duck Go is as quirky as its name, however, don't be too sure to dismiss it quickly as it has proven to be the best alternative to Google's search engine.
It initially garnered a lot of popularity owing to its privacy feature which is equivalent to Google Chrome's incognito mode.
Its easily navigable and clean interface is a crowd favorite, and its integration with sites like Facebook, Wikipedia, and YouTube allows the users to search directly on those sites. 
Duck Duck Go also assures no prevalence of ads that will obstruct your viewing.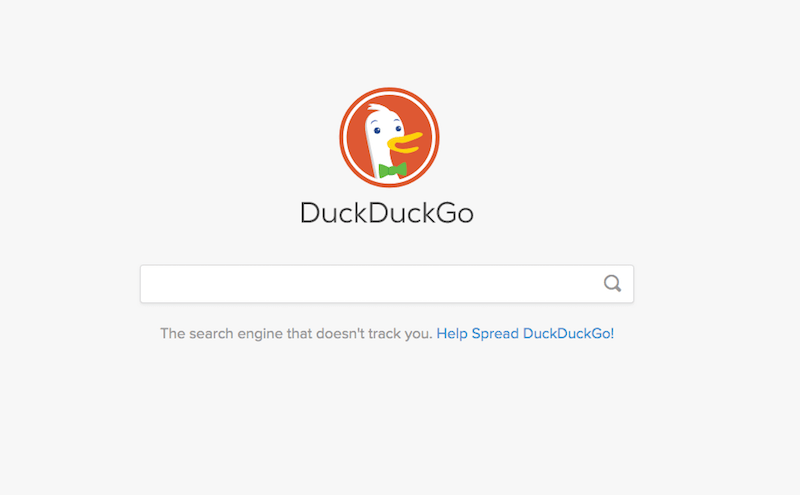 04

. YouTube
While we do not know YouTube as a search engine but more of a video site, it is one of the top 3 search engines in the world. The only difference is that you search for video content instead of text.
YouTube has become one of the go-to sites when a user wants to learn or understand something. Video content is great for learners as they can follow along.
Just like Google where you find almost anything, YouTube is the same, you will find a video on almost any topic you can think of.
Another advantage is that YouTube has become of the top online sources to make money. If you are good at anything, you can start your YouTube channel and once you have enough viewership you can start making good money.
05

. Ask.com
Initially known as Ask Jeeves referencing the British comedy literature, this domain snowballed popularity and still remains one of the first options for several Americans.
Ask is used owing to their infamous Q & A feature, where the search engine pretended to be a question and answer website, and would diligently provide all kinds of information to your queries.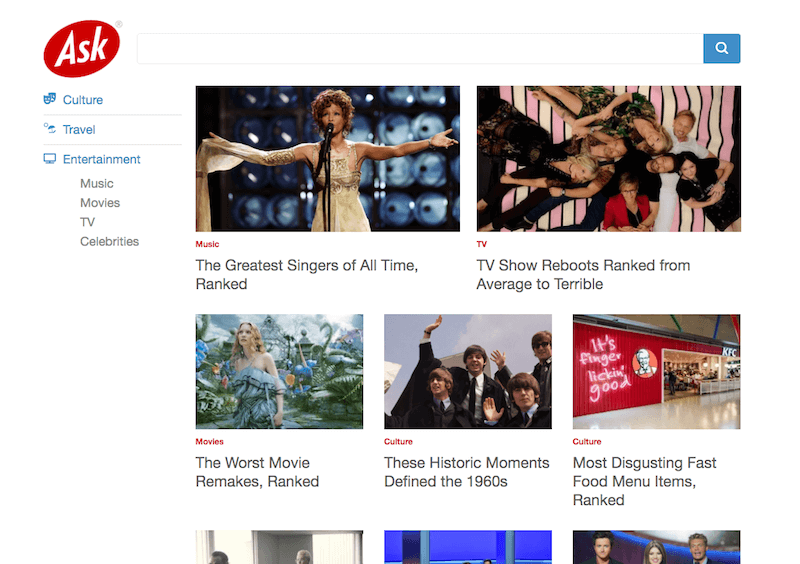 06

. Qwant
Another privacy-oriented search engine, Qwant rose to the mainstream ensuring users of protection of their data and not selling it to an eCommerce website and other collaborators, which Google has been accused of several times. 
It has been lauded for its effective categorization of search results and also has an exclusive sports feature that is widely liked.
With the precise and neat organization of news stories on its home page, users can glance through the highlights and glean the latest information.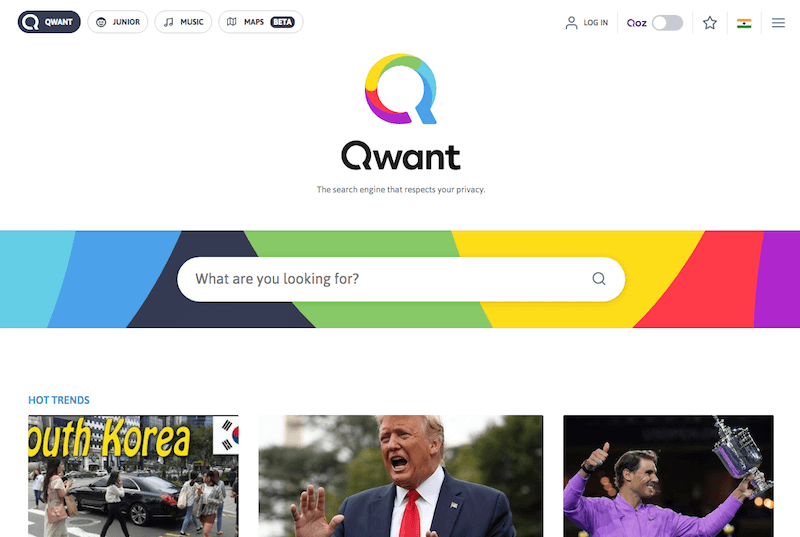 07

. Swiss Cows
Formerly named Hulbee, Swiss Cows has been awarded the fifth rank in the list of popular and reliable search engines.
It grew famous especially amongst parents owing to the feature of child-appropriate searches, where the domain's algorithm books violent or pornographic content.
This site also claims to not store personal data or record search history while also offering several helpful tags for your queries.
It does display targeted ads based on your search results without storing that information.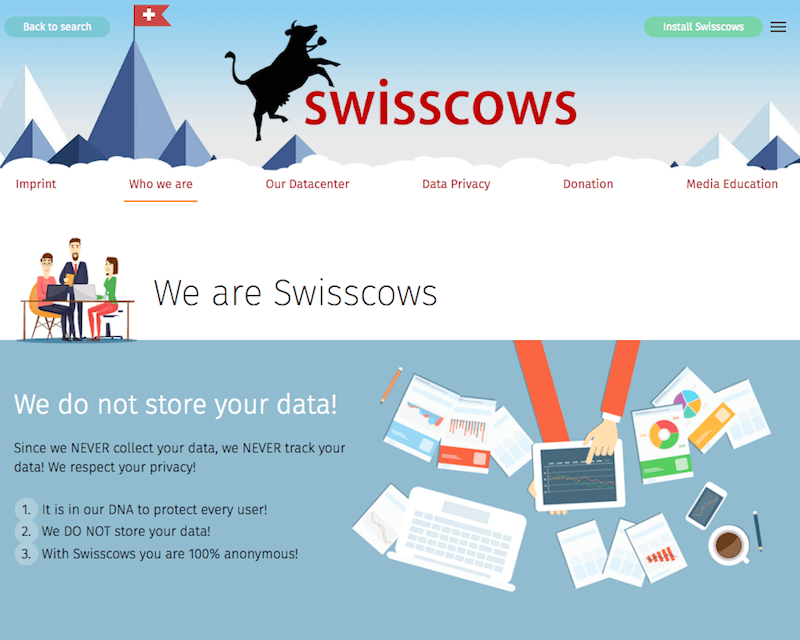 08

. Search Encrypt
Taking pride in being termed as a metasearch engine that fiercely protects your privacy and does not sell out your preferences to other domains, Search Encrypt guarantees the safety of your search as well as data.
This includes its non-tracking of identifiable data or information which is effectively prevented by its local encryption.
Striving to prevent the filter bubble of personalized searches, this domain comes with an auto-delete of your search history.
Search Encrypt boasts off its 73 million daily visits, making it a viable alternative to Google.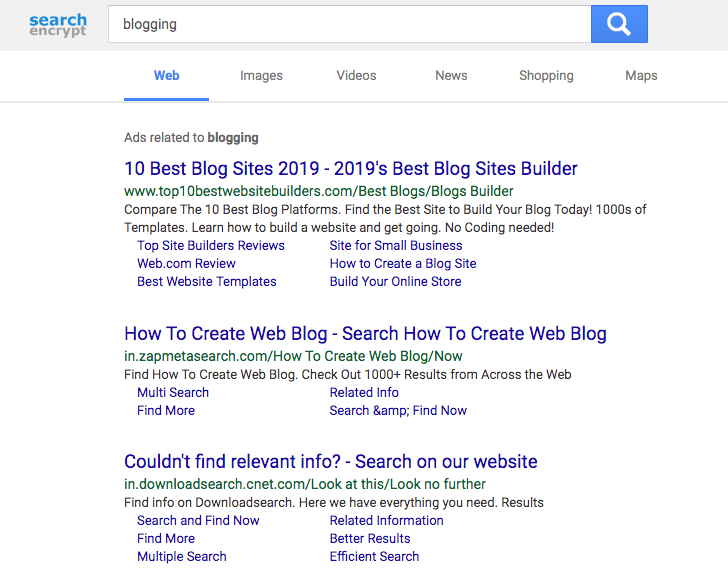 09

. Sear X
Sear X deserves a place on the list, and rightly so. Aiming at decentralization and freer internet, Sear X is severely against storing your data to amplify the concept of data mining.
You can be assured of your privacy on this domain, and its features like search customization that also you to host it on your server.
You can customize the site's functions to your accordance with several unique custom settings that are not available on other platforms.
It also hosts a multitude of options to narrow down and improve your search results.

10

. Yandex
With its massive servicing, Yandex emerged as a tough competitor of Google thus can be relied on while choosing an alternative.
It was largely popularized in Russia where it owned more than half of the search market in the country and also spread to some European regions.
Its innate features include map services, browser, cloud storage, mailing services, translators and also analytics tool.
If you do not want to use Google but are looking for a domain with predominantly similar features, then Yandex is the perfect option for you.
To add to that, its interface is neat and not as cluttered as that of Google's search results displayed effectively and clearly.

11

. Gibiru
Apart from fiercely protecting your privacy, this domain is one of those that have provided uncensored yet anonymous search results for a decade now.
The terms and conditions of its usage clearly state that Gibiru is against storing your personal data and vows to delete your search records after the results are supplied.
It can provide immediate and relevant results with the least number of glitches.
This domain very efficiently strikes a balance between privacy and censorship, unlike the rest in the market.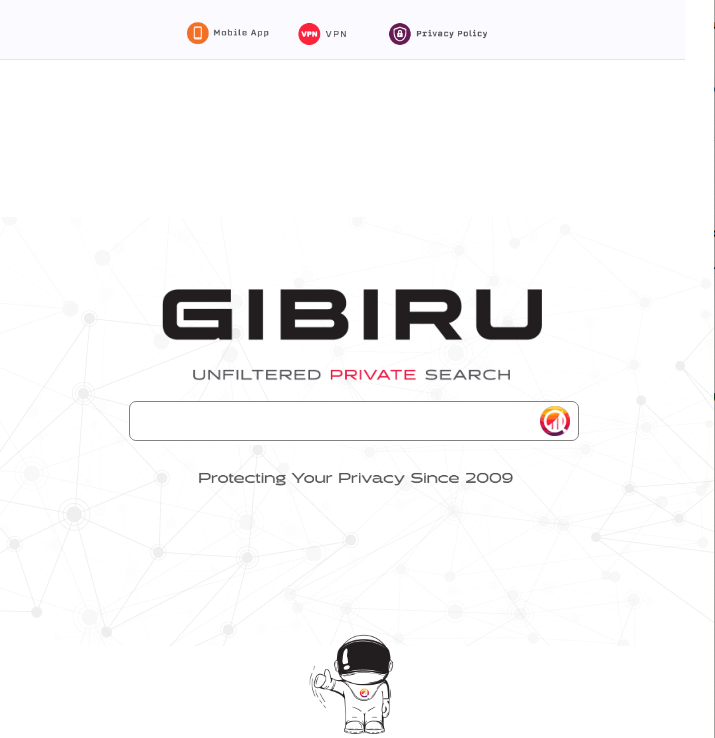 12

. Baidu
Founded nearly two decades ago in China, this MNC capitalized on search results and attracted thousands of visitors on a daily basis.
Adaptable across servers and devices, Baidu uses its AI to provide internet-related services like the identification of products that you were searching for alongside the necessary information.
Its MP3 search function can present you with links to multimedia that can be easily generated by the domain's algorithm.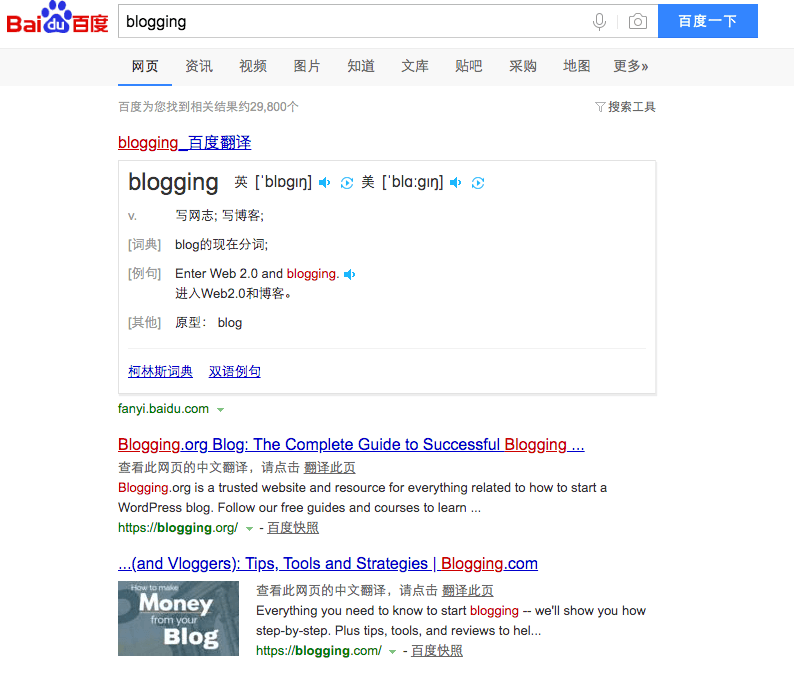 13

. Startpage
Function along the same lines as DuckDuckGo, while also depending on Yahoo, Yandex and Gigablast.
In terms of privacy, it takes utmost caution where users can discreetly access the website displayed in their search results through Startpage's integrated proxy server.
Sufficiency supporting both image and video searches with its advanced functions. It does not serve the IP address used to make searches, thus safeguarding your privacy and personal data.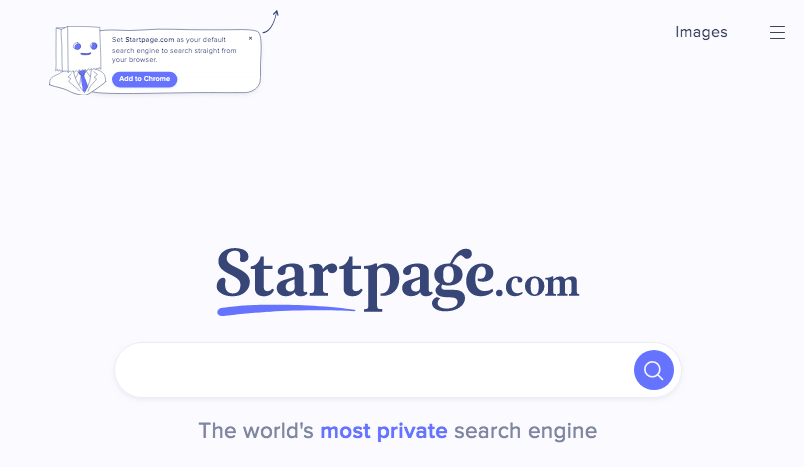 14

. Disconnect
Disconnect is an open browser extension that does not display search results on its own age, instead, it directs your queries through servers to protect your anonymity.
These drastic and elaborate measures are taken so that your IP address and personal data can be secured from the external onslaught.
It's quite effective in its results and provides them almost instantaneously with ranked relevance.
It is available for all kinds of servers and can be accessed on all devices. It does not generate revenue through advertisements but from a premium VPN service, hence your searches aren't hindered by pop-up ads.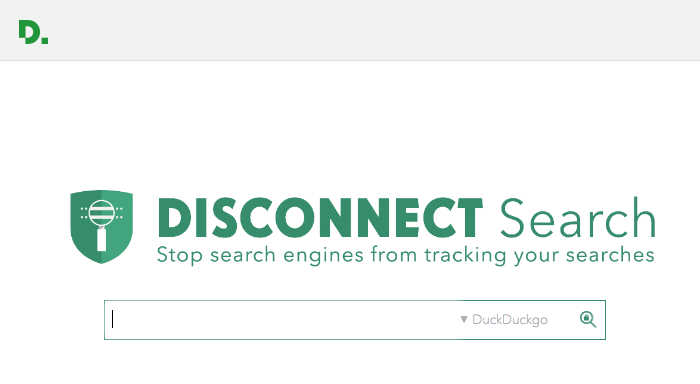 15

. Oscobo
This UK-based private search engine is well-versed in securing tonnes of personal data from the external onslaught of advertisers, e-commerce domains, hackers and profiling which is an allied data-mining agency.
It does not store your search records, IP address or any other information related to users and is currently in pursuit of extensive promotion of data protection and is against the commodification of personal data.
It also incorporates results from Twitter.
Oscobo's advertisements are pre-determined by the domain's status bar and are not targeted based on your search queries.
16

. Wolfram Alpha
Boasting off its computational intelligence, this domain has a unique interface with effective categorization to not seem cluttered or crowded.
Known for the calculation and collation of all types of data, this search engine is exclusively for mathematicians or research professionals in that field.
All your problems and facts will have solutions here, making it one of a kind in the market.
17

. Ecosia
Ecosia is a search engine created for the social cause. It's a free alternative to the Google search engine that plants trees through its users and uses the revenue to make the environment better for living.
It's a simple and effective search engine that you can use instead of Google and have a distraction-free search experience.
Ecosia is good at indexing new content quickly. If you have an active site, all your new pages will be indexed by Ecosia automatically.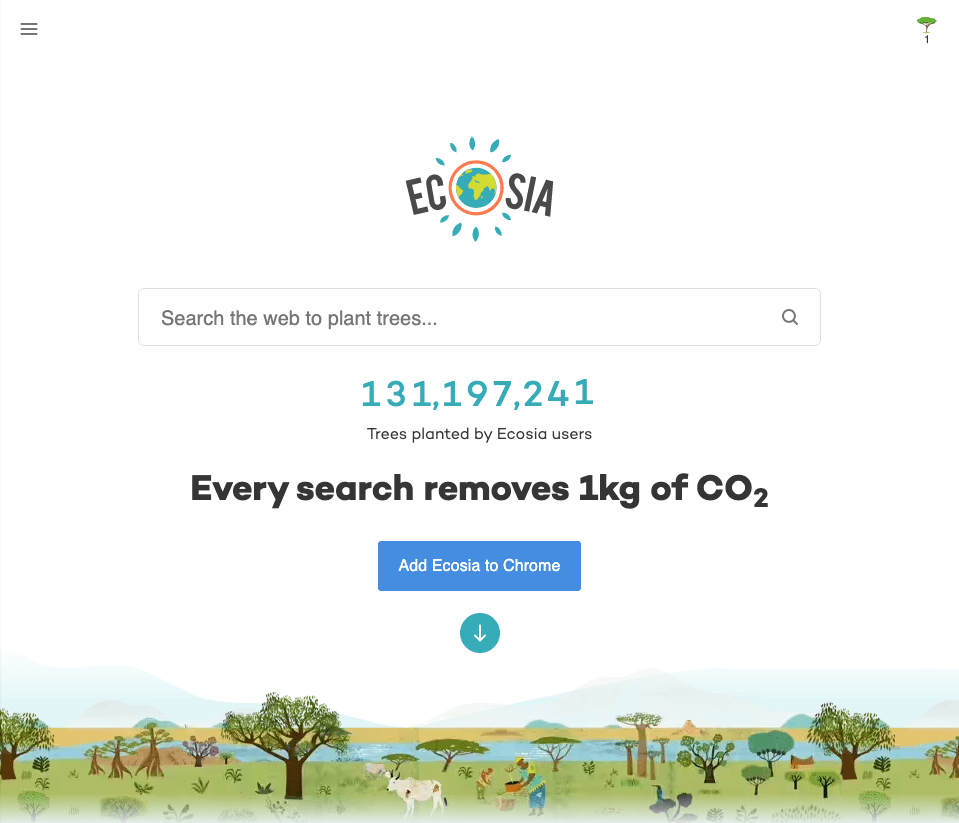 18

. Pinterest
While Pinterest is known as a social media platform, it is more of a search engine than a social site. Users don't come on Pinterest to make friends but to discover new content.
However, Pinterest is different from traditional search engines. It is a media-based search engine where users share content with images.
Like any other search engine, Pinterest has its own ranking algorithm. And for brands, it can be a very handy traffic source if you can create good quality content on the platform regularly.
Pinterest is popular around the niches like home decoration, food recipes, crafts, art, web design, money-making-related content.
You can refer to this article to understand how Pinterest SEO works.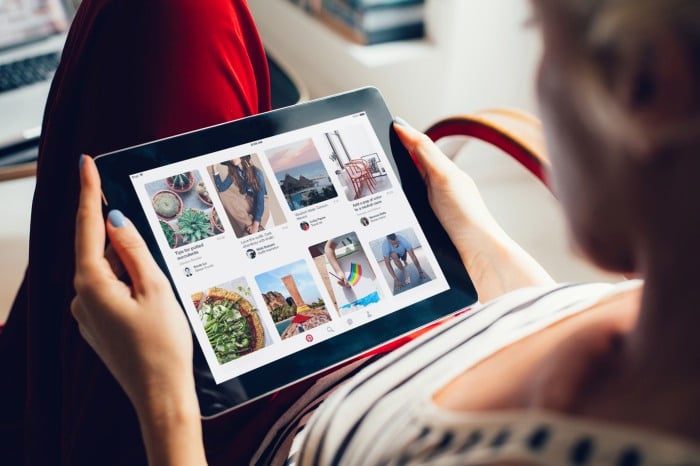 Final Word
It is an accepted fact that all of our digital services are single-handedly overseen by Google, and it is the popular consensus that finding an alternative befitting it can be a tedious process.
Well, that does not hold true anymore.
This list contains carefully selected options that have high regard for your privacy and personal information apart from an efficiently functioning search engine.
It is advisable to go through all the options, know their features and then make an informed choice!