Creating an invoice in PayPal is a very simple and daily affair who is using PayPal regularly to request money, while it could be a little confusing for the newbie Paypal users.
So, this tutorial is for newbie users. If someone has requested you to send them an invoice for the services you have provided, here is how you can do it.
Before we go ahead with this article. We have published a couple of useful articles related to invoicing for small businesses.
You can have a look at that article as well it could be helpful for you.
Why Do You Need to Send Invoices?
PayPal gives you a free option to create and send an invoice to your clients. There are a number of advantages of sending an invoice to your clients.
The first and the basic advantage is that it makes it simple and easy for you to keep a track of all your payments so that you can retrieve the data later if you need it for any purpose.
Another advantage is that it will make your business sound a lot more professional than just asking to send money without any business invoice.
But the most important advantage is the buyer and seller protection. PayPal makes it sure that the transaction is protected, you can read more here.
How to Create an Invoice on PayPal?
Creating an invoice on Paypal is very simple and easy. Go to PayPal and log in with your email and password.
Click on Tools > Invoicing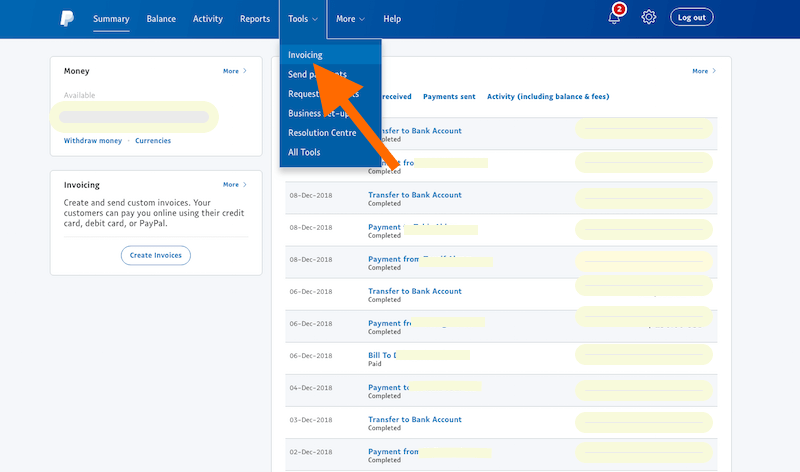 Now you will land on this page where you have the option to create an invoice.
You will see two options to create an invoice, select any of the two and proceed.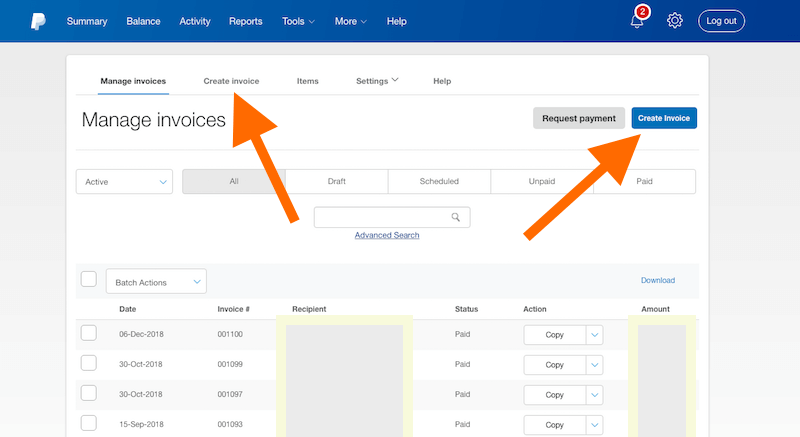 In the next page, you will have the invoice options that you need to fill in to complete your invoice.
The important details to be filled in an invoice
If you are managing your online business and you need to send an invoice to your clients for the services you have offered or going to offer, you need to include your business details.
Upload a professional-looking logo of your business. Other than the lock, set the invoice number and invoice date on the template.
Add The Business Information
This is the most important section where you will be filling the business information of your client. Your client will give you their PayPal email ID to receive the invoice.
You have to fill in the email ID, as you set the email ID, it will option the business details tab.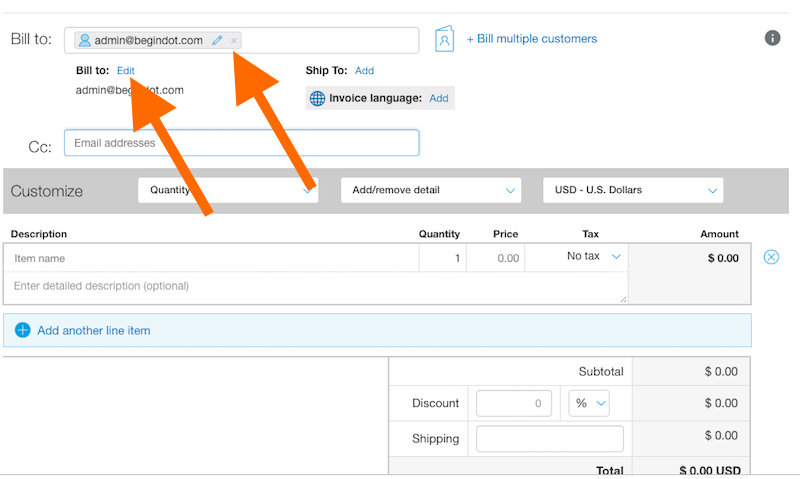 Put the Paypal email of your client and then click on edit to fill the business details.
As you click on the edit option, it will open the following popup where you need to add your client's business details.
Add the business name and click on the billing address tab to add the billing address and other details and save it.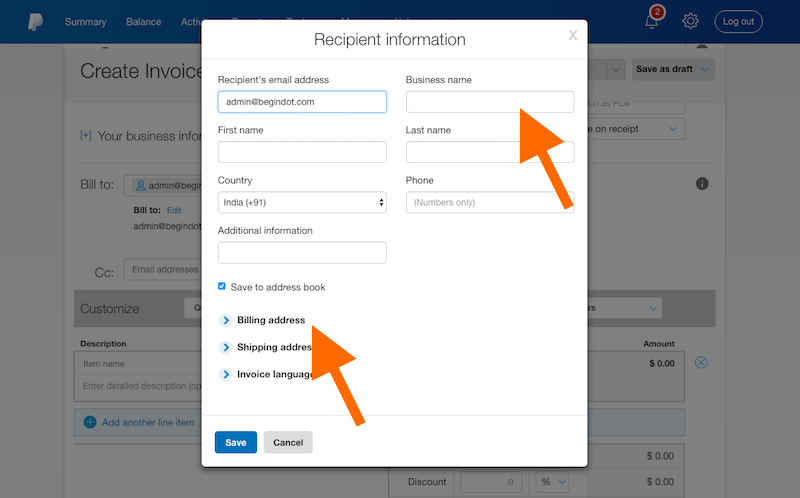 Put The Deliverable and Price
Now, fill in the details of the services that you are going to offer along with the price. You have the option to add the TAX if any, the system will automatically calculate the total.
Set Invoice Terms & Send Your Invoice
Scroll down a little, you will see two boxes, one is for editing any note if you want your client to know and the other is for writing the terms of your services.
Once you are done with that, you have the option to preview and send your invoice to your client.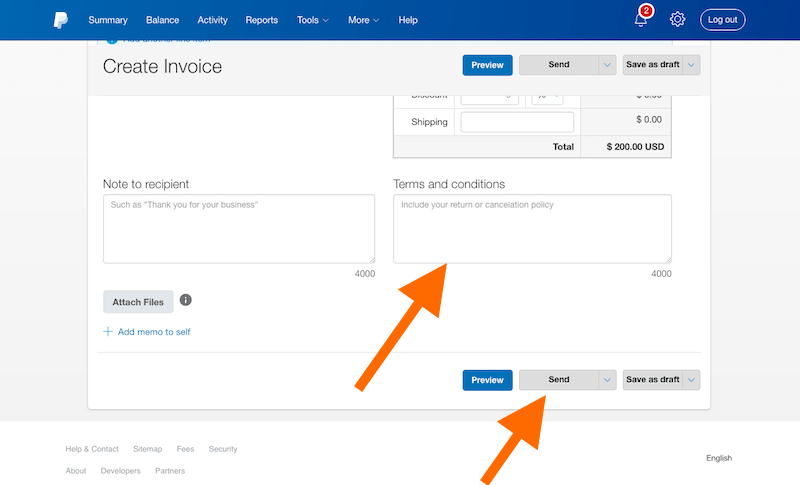 Final Word
So, this was a simple and quick tutorial to create an invoice in PayPal, hope you find this useful. If you have any queries regarding this process let us know by using the comment form below.