Google Docs has been a tool among users who need help with editing documents for years.
People can use Google Docs to produce spreadsheets and document files among many others. But while Google Docs can be helpful in many forms, you need to look at some alternatives that might work for your needs.
The good news is that there are ten particular alternatives for you to explore when you need assistance with managing different functions with Google Docs.
Top Google Docs Alternatives
---
Google Doc is one of the most widely used services offered by Google. If you are a regular user of Microsoft Word in your office or your business to write content, Google Doc is the better online version of it.
If you are looking for an alternative to Google Doc for any reason, we have listed the top options here.
01

. Microsoft Office Online
The online versions of the tools offered in the Microsoft Office series aren't as detailed as what you would get out of the official commercial versions of these applications.
But the designs are still sensible for how intuitive and easy to handle the content is. You can use the features of Microsoft Office Online to help you with everything you need out of your work.
MS Word is undoubtedly one of the best alternatives of Google Doc, we all have been using Word doc to create documents at offices ever since it came into existence.
It is still one of the most widely used documentation tools. You can write your content like you do on Google doc and share it with your team or clients.
The Microsoft Office is a must have on every office or even for individual.
Includes all necessary tools including Excel, Word, and PowerPoint
The updates are always included online with no downloads required
You can get your content working on all devices with the same account
02

. Quip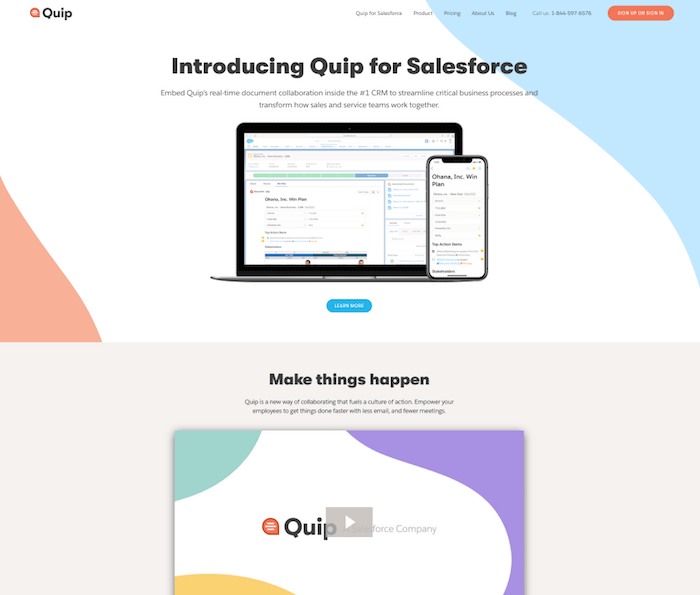 Quip is a useful tool that works mainly for sales purposes, although it can work for anyone. One point about Quip that makes it rise above Google Docs is that you can trace the changes you put on your files.
You can use the editing features to control the content and record information on all those changes that you are working with, thus providing extra control over your work effort.
It is a product by Salesforce that offers highly secured documentation and spreadsheet for your business.
There are a number of features that makes Quip better than most of the tools mentioned in this list. The collaborative feature is one of them. You can co-create your sales documents with your team using Quip.
You can use the general setup for handling more sharing details
You can access your content on mobile devices of all sorts
The graphics interface features will help you with many edits
03

. CryptPad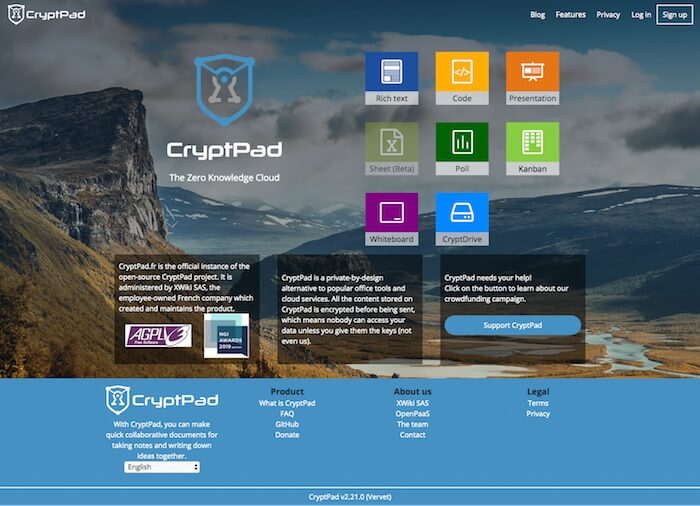 CryptPad is another choice that you should notice when finding something that is easy to follow. You can use CryptPad for everything, including documents from Rich Text Pad, spreadsheets from Markdown, and slideshows from Markdown Presentation.
The convenient layout of each tool features on CryptPad helps you go far with your work and makes it easy for you to manage your content as desired.
You can chat with others who have access to your work in real-time
Admin controls let you share specific files with certain people
Encryption keys are used on many of your documents to keep them protected from others
04

. Collabora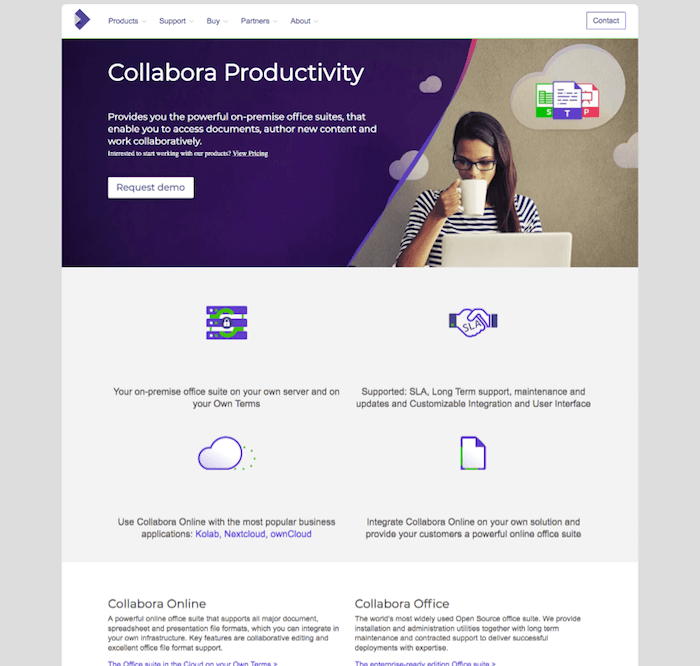 Collabora makes it easier for you to get online and be more productive in many forms.
Collabora is available with server and cloud-based options that you can work within many forms. The editing toolbar will also help you with handling your work and getting your content arranged well.
You can also add comments for your work to help you with going forward with anything you're planning.
You can use other business apps like ownCloud, Nextcloud, and Kolab for your needs
You can customize the user interface in many forms
You can use as much content on the site as necessary for your efforts
05

. Graphite Docs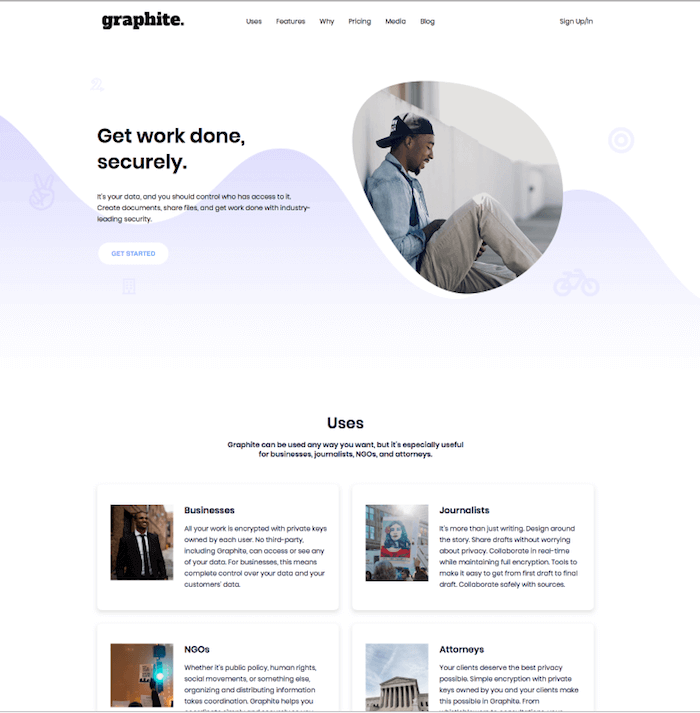 The interesting thing about Graphite Docs is that it is a blockchain-based solution. Graphite Docs helps you to handle your content with strict security practices in mind.
You can use blockchain technology to keep your content private and managed well. Even with that, you will still enjoy a lightweight interface that makes it easier for you to keep your content safe.
You can use the dashboard to find information on different usage stats for your work
You can connect your content on Graphite Docs with other tools like Slack or Medium
Your saved contacts can link up to Graphite Docs for simplified interactivity
06

. Onlyoffice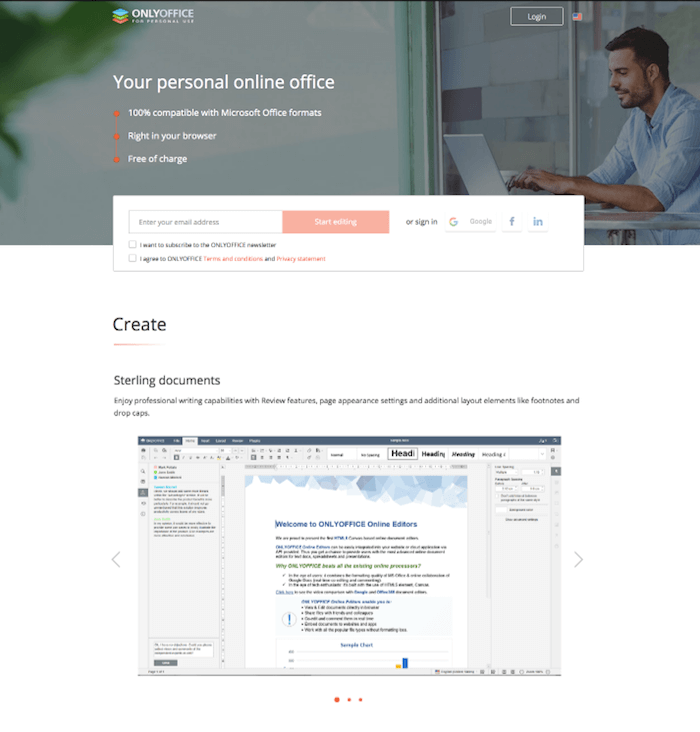 Onlyoffice is fully compatible with Microsoft Office formats of all styles. You can get this to work right in your browser without paying anything extra.
You can produce charts, automatic shapes, text art, and other features in your content. You can also add pictures, videos, and other rich media.
A text translator is also included to help you with reviewing the content you have if you are trying to work with efforts in a different language.
You can add comments to your work directly through the content
Extra cloud storage content is supported here
You can move and share your content with others in moments
07

. Dropbox Paper
Paper was introduced by Dropbox as a document editing tool that is easy to support and utilize.
This tool was originally known as Hackpad. The design of Paper helps you to go forward with your work and can entail access to your Google contacts list.
You can quickly move content through your Google account that is easy to follow while allowing people to collaborate with you.
Also, don't miss our Dropbox alternatives list.
Lets you work with many interactions
You can produce to-do lists within your work
Calendar timelines can be produced on the content
08

. Coda
Your next option to use is Coda, a documentation tool that helps you stay online and keep your data under control.
You can use Coda to identify your documents and to share them with others in your workplace. The content you share can be handled in moments and can provide you with many ways to highlight many things of value.
You can also use this with an interface similar to what you might make out of a mobile app, thus making the setup very sensible and easy to follow.
The tracker feature identifies how well you're changing your content online
Automation is available through an IFTTT format
The interface is similar to what you would get out of most Microsoft Office applications
09

. Bit.AI
One option for use is Bit.AI, a tool that entails handling your content and keeping the data arranged well enough.
The layout works with more than fifty rich media embed options, including many choices for handling distinct content of value.
You can also add many theme colors and incorporate one-click images.
You can control as many activities on the tool as necessary
Get more than a gigabyte of storage for your cloud storage needs
You can work with this when editing things surrounding your legal documents
10

. Zoho Docs
Zoho Docs is helpful for your needs thanks to how well the content is managed right. You can use Zoho Docs with a separate folder that is installed on your computer.
You can use this to access your content depending on the site you're trying to utilize. You can add other documents to the folder so you can make more work out of this if desired.
Any files you have produced from different content. It is also easy to sync your content among many operating systems thanks to how Zoho Docs offers many solutions for managing your content well.
The cloud storage support ensures you don't need a flash drive for saving your work
You can organize your content based on the author, file type, project, and many other factors
Admin controls let you give access to different people in your workplace
11

. Nuclino
If you are managing a small team of professionals or you are a freelancer, this tool is going to be of great help. You can use the tool for free, it offers you a store up to 5GB in the free package.
You can use this service as a wiki for your team to share information or use it to take notes. You can even use it as a replacement for Google Doc.
Free to use
Get up to 5 GB data free
Use as Wiki
12

. Firepad
Firepad is an open-source real-time collaborative text editor. So, it's a very good option for businesses with a remote team that doesn't have a big budget to go for high-end premium tools.
Bring your team together and create epic content by collaborating on the Firepad. This can certainly be one of the top alternatives to Google Doc for remote teams.
Though the software is not as comprehensive as Google Doc when it comes to features, it is a great option to create content.
Cursor position synchronization
Undo & redo option
Text highlighting
Presence detection
FAQs About Google Doc
01. What is Google Doc?
Google Doc is a free documentation service offered by Google as a part of Google Drive. You can use Google Doc to write your content, create project note or other similar services.
02. Is Google Doc free?
Yes, Google Doc is a free service offered by Google. However, if you need more space you have the option to go for a business plan.
03. What is the best Google Doc alternative?
Microsoft Word is the most popular alternative to Google Doc. If you want an office option to create your document, Microsoft Word undoubtedly the best choice.
04. Is Google Docs secure?
Google Doc can be accessed and used using a Google Account. So, until you share a document or your account with someone else, your documents are safe.
A Final Note
Be advised that these tools are all different based on what you can get access to at a time. Some services may cost extra for you to utilize.
But you can also find many tools that are sensible for what you need so you will make the work you put in easy to follow and figure out.