Grammarly is one of the most preferred tools by writers to identify grammatical and spelling errors. It will make sure that you write correct English while writing a blog post, social media content, or any other assignments.
Along with the grammar checker tool, a plagiarism checker is also included to help you identify when you need to change your content so it can be more unique.
But while Grammarly can be useful, there are multiple free and paid alternatives to Grammarly that you can check out.
You can use a few other tools to help you find errors in your writing and to make your content a little clearer and easier to follow.
Remember though that these are all tools that may cost money in some form to use. You can find some free versions of these tools here and there, but in most cases, you will have to spend extra to use these options.
Check the included links to their websites to learn more about each of these best grammar checker tools.
01

. ProWritingAid
ProWritingAid is one of the top Grammarly alternatives that will help you to write correct content for your blog or your official assignments. The plugin integrates into most web browsers. You can also use this with Microsoft Office and Google Docs tools.
API access is also included to help you with integrating the tool into any apps that you might produce on your own.
The extensive number of tests provided by ProWritingAid checks your writing for problems relating to redundancies, sentence lengths, structures, and other concerns. A comprehensive report is included in each task.
You can also use this to get on the fly recommendations for what might work the best when you need to produce something new.
Contextual Thesaurus Report
The Contextual Thesaurus Report will help the writer to find new words by offering different synonyms for the words used in the documents. It will help you to make your document more interesting with new words and enhancements.
Word Explorer
Similar to Thesaurus, the Word Explorer will help you to find new words when you get stuck. This will end the writers' block which is a common issue with newbie writers.
So, in a way, this tool will handhold you while you write your blog post.
If the thought is that you can't start a blog because your English is not good enough to write engaging blog posts, the ProWritingAid will help you to get over that.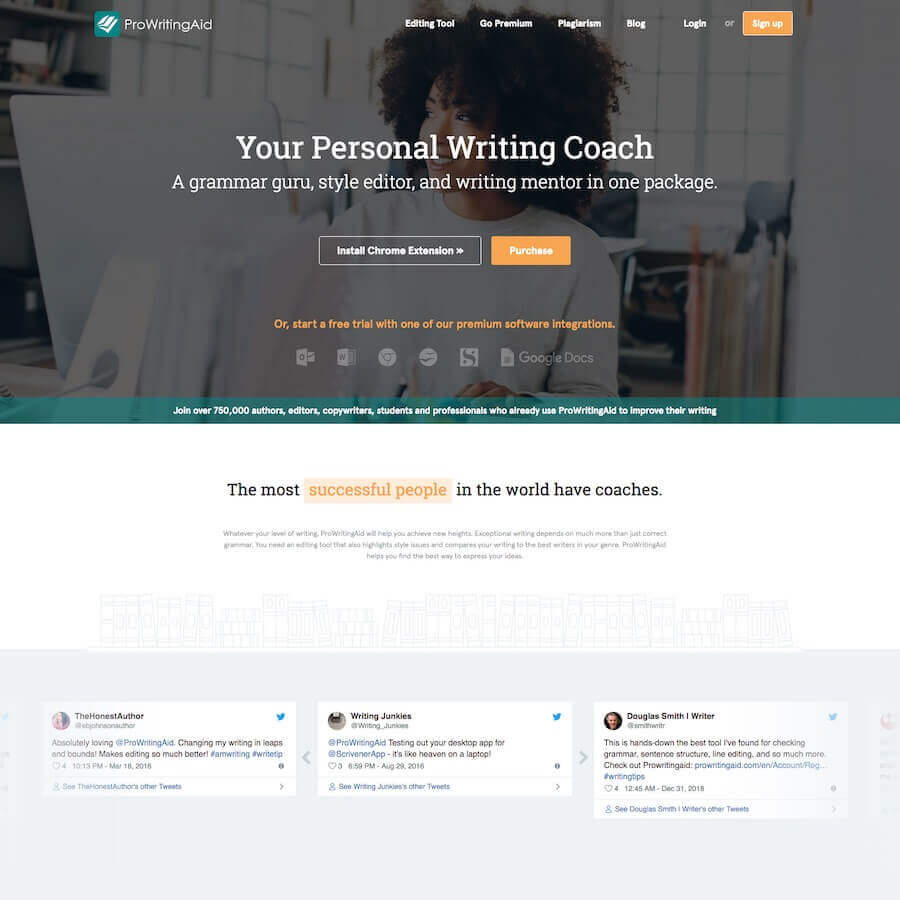 02

. Writer
Writer, as the name suggests is a custom-created writing assistant tool for companies, this tool will make sure that your company has a standard voice and a brand image.
No matter where you write, be it your website, social media, CMS, Google Doc; the tool will support you to write high-quality correct content.
As already mentioned, one of the most important aspects of this tool is to keep the uniformity in content that you put ours for your brand.
It enables you to create dos and don'ts, a list of standard words that your brand would like to use to make sure that all the content has a similar tone.
While Grammarly is a great tool, it doesn't have this kind of feature. Also, the Writer tool will keep your content safer.
With Writer, you can create your own content style guide. And while you write your content, it will be evaluated as per your content style guide.
You can also set up the tool to suggest the corrections while you write or once the article is complete.
Several other features make the Writer the best writing assistant tool for corporates and companies.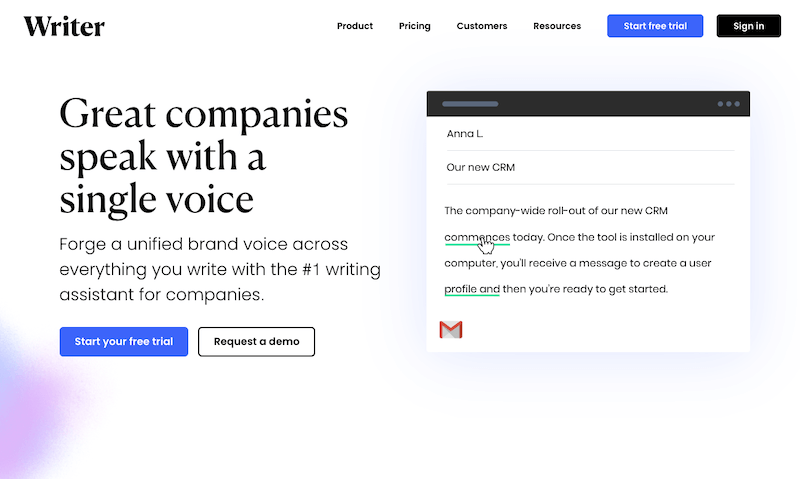 03

. WhiteSmoke
You can get full information on how well your writing task is being handled through WhiteSmoke. You can use the extensive array of templates provided by WhiteSmoke to help you with the writing process.
The templates offered by WhiteSmoke include several dedicated to very specific writing tasks you want to produce.
You can work with templates of all kinds relating to resumes, thank you letters, condolence letters, and more. These templates will help you to produce a more professional paper that fits your needs.
You can also get your work checked based on more than a dozen common errors. You can get information on dangling modifiers, for instance.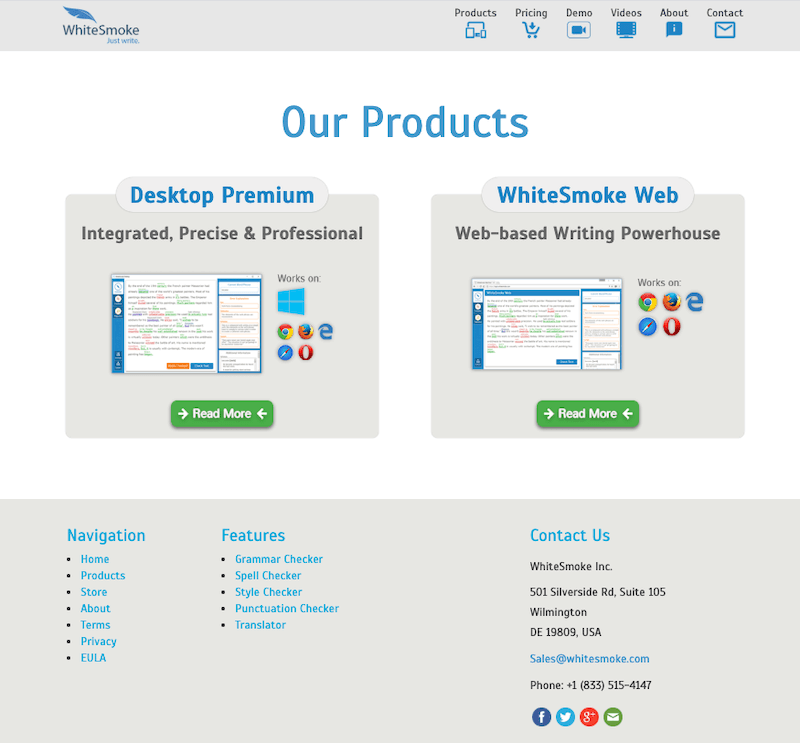 04

. Ginger
Ginger prides itself on being a useful tool for every type of document you produce online. You can use Ginger for writing things on social media, producing Office files, and more.
The tool offers personalized reports based on what you do with your work and the types of mistakes you make.
You can use the information to help you figure out any negative trends you're falling into when writing. The organization gives you the control you demand making the most out of your writing efforts.
You can also use Ginger to translate your work into one of many languages. Ginger offers support for more than forty languages.
The tool requires you to check on how well the words are translated and to see that they are laid out accurately from a grammatical perspective.
The good news is that the Ginger tool does help to simplify the work content.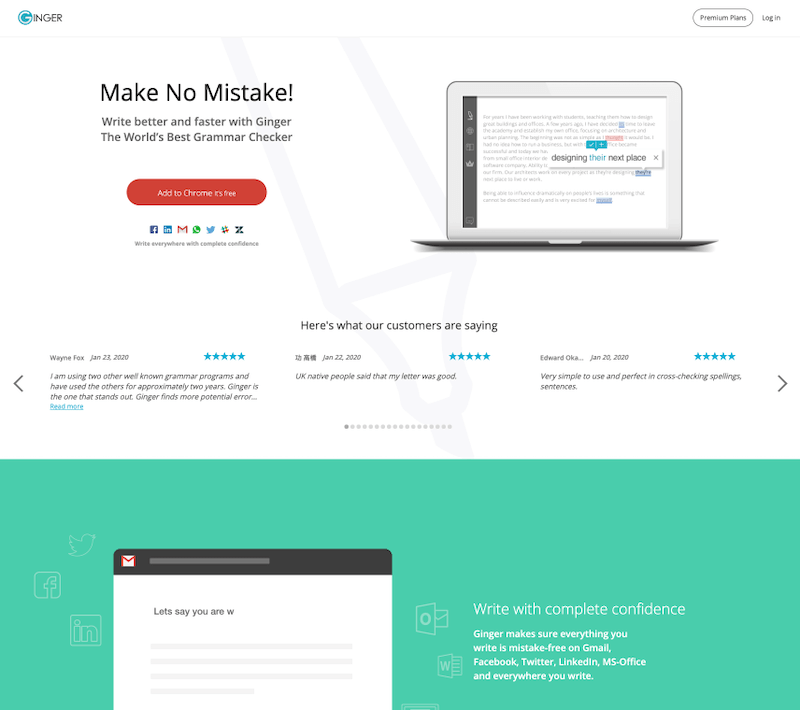 05

. PaperRater
PaperRater is being promoted as a solution for checking the content that you can use for free. The tool is a free online proofing option that does not require any downloads. There is also a paid version that provides extra services.
The proofreading system alerts you to various opportunities for producing content. You can adjust the style of your work and prepare certain vocabulary terms based on what you feel is appropriate for your content.
The vocabulary builder feature on PaperRater is very helpful. The setup helps you identify words you can use to replace ones that you are frequently utilizing.
You can use the builder to help you produce a more attractive paper that doesn't look like you're repeating yourself.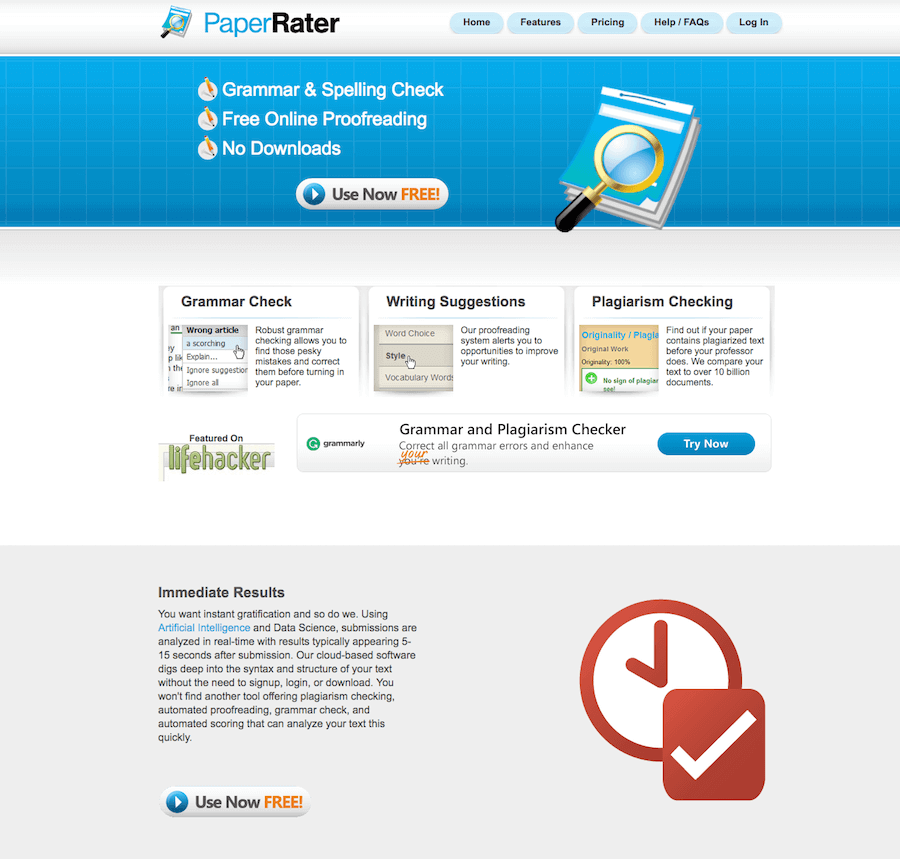 06

. 1Checker
You have the option to use 1Checker either in its online form or as a downloadable tool.
Either way, you will use a Grammarly alternative that provides an effective and quick-moving approach to your content.
The intriguing thing about 1Checker is that the tool is completely free. You will never have to pay anything to utilize the corrective features that 1Checker has to offer.
Also, the translator tool used by Google and Bing has been incorporated in 1Checker.
The tool analyzes the content on your site and produces results based on what it finds to be appropriate for your work.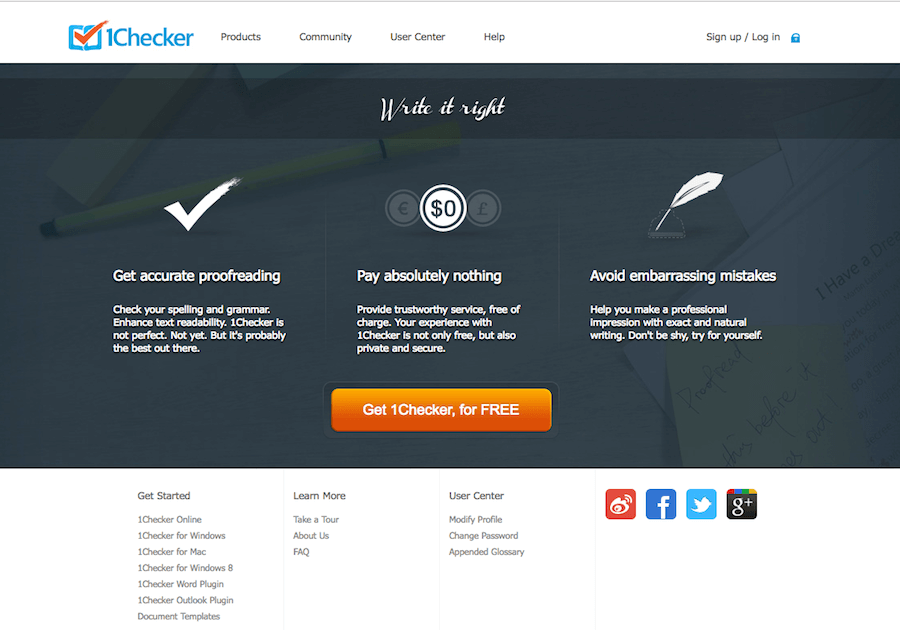 07

. HemingWay
Your last option to notice is HemingWay, a browser tool that can also be downloaded as a desktop app. The tool works in that you would copy and paste your text into HemingWay.
The tool then gives you a color-coded readout showing how well your work looks and what needs to be done to fix your writing the right way.
The design that HemingWay uses gives you a clear idea of what can be done for your work. Also, the design provides you with alternatives for fixing the errors that the setup comes across.
The tool also gives you a grade based on how well your content looks. The grade is based on how readable the content is.
You may find that your writing will look easy for anyone to read, but you can change things around to make the reading time shorter or to keep certain bits from being confusing.
This especially works to find sentences that are too long and hard to read. You'll also learn how to correct adverbs here.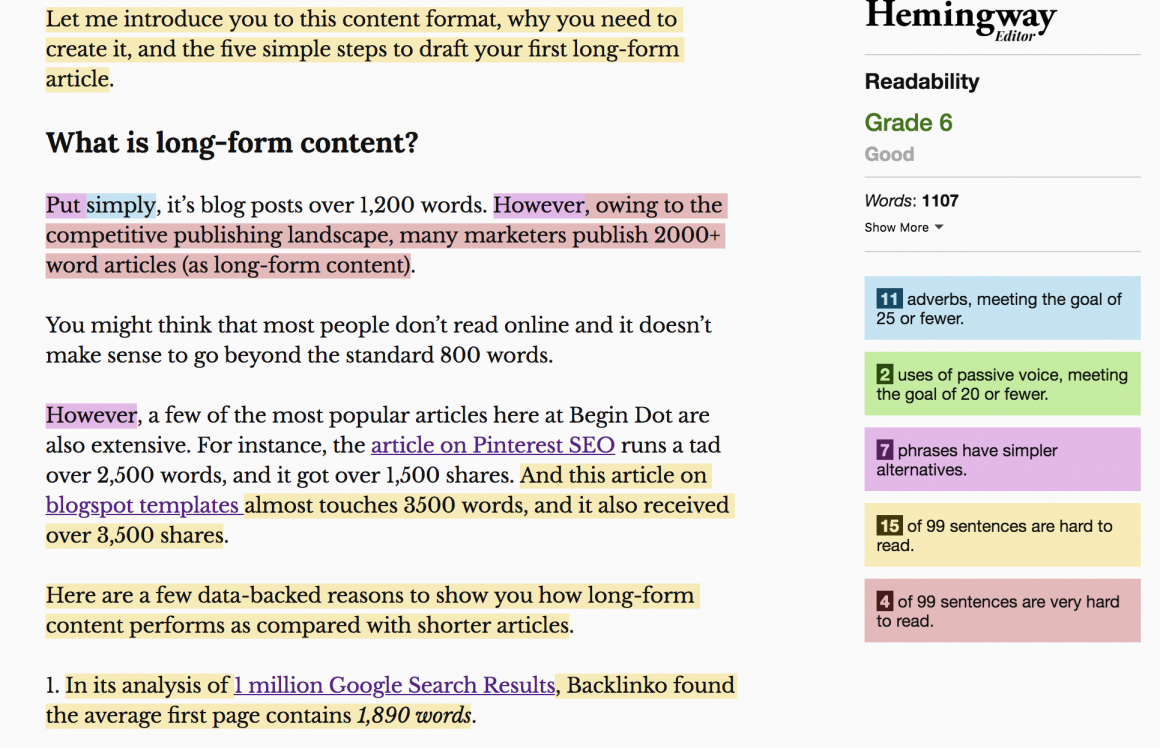 08

. Slick Write
Slick Write is another amazing tool to proofread your content. No matter what kind of content you are dealing with, be it a blog post, social media content, novel, or anything else; this tool will help you to make sure you write correctly.
This is a great tool even for educational writing. So, you can use this tool to write your assignments correctly and improve your grades.
You have to simply download the browser extension of this service to help yourself write correct English.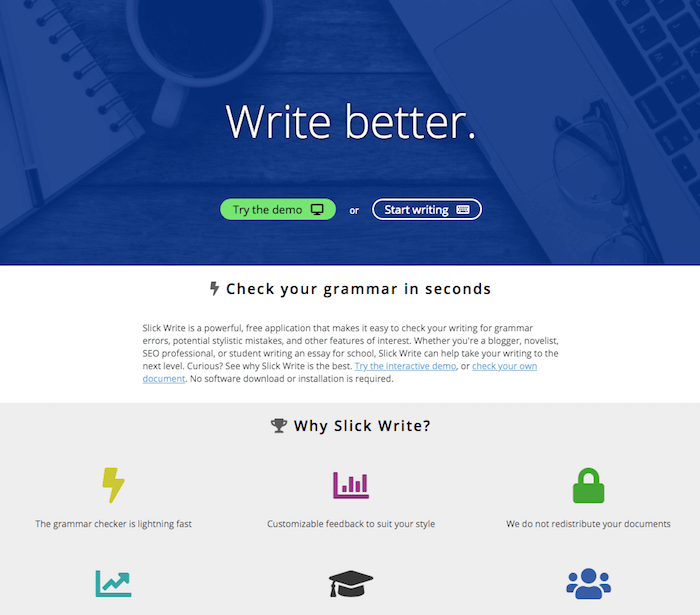 09

. Reverso
Another very simple to use proofreading tools the Reverso grammar checker tool will help you to write correct English for your assignments.
The tool offers several different parameters to check while you create an important document.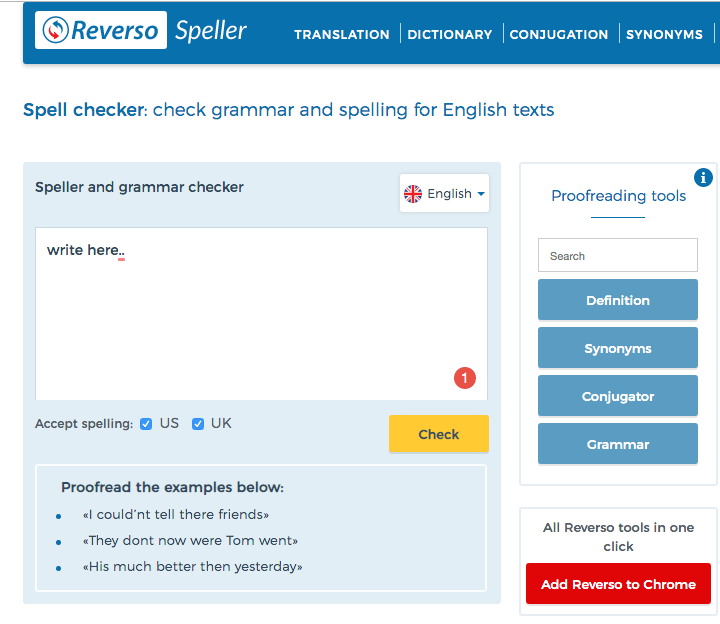 10

. OnlineCorrection.com
A simple and quick to use Grammarly alternative that you can use to check your content for basic spelling, grammar, and stylistic mistakes.
You can use this online tool for free and it offers support for multiple languages making it a comprehensive solution to create quality content for your website.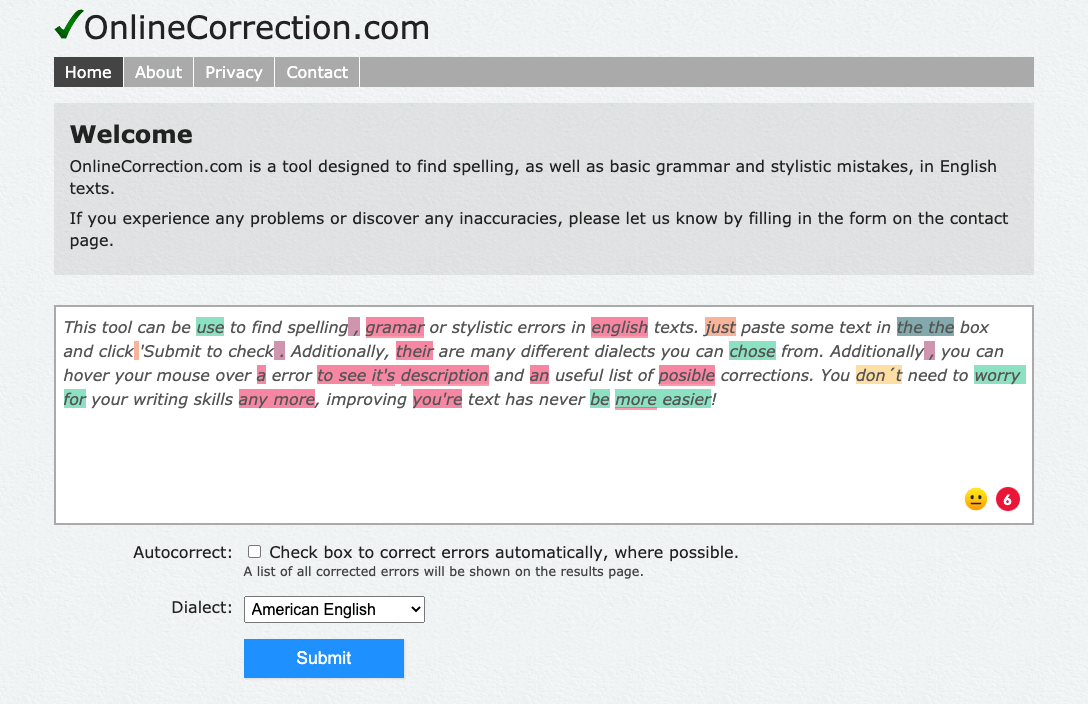 11

. Readable
Readable is another great resource to check your content for spelling and grammar errors. It's a simple tool, just paste your content and find all the errors before you make your content live on your site.
It's a good Grammarly alternative to improve the overall readability of your content.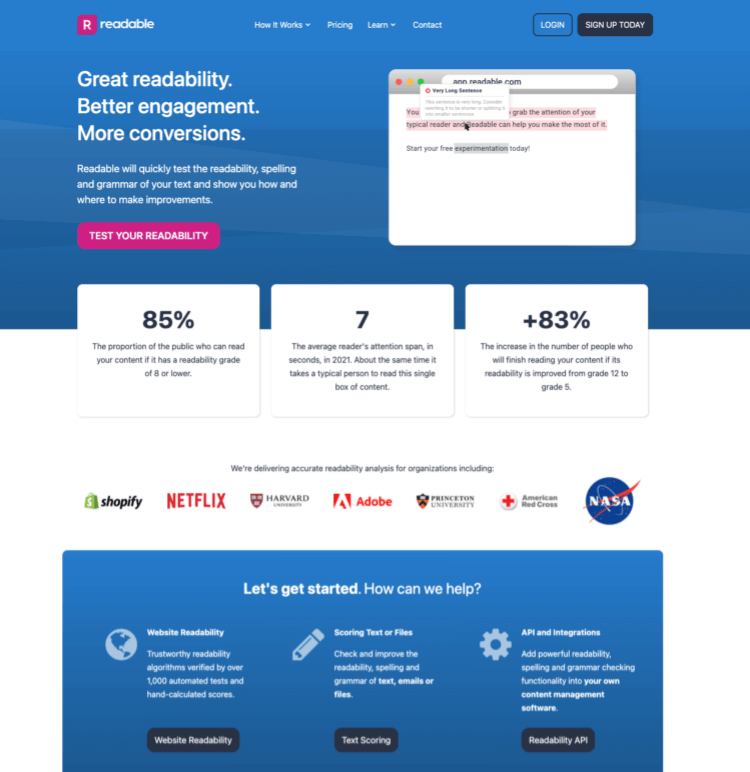 Final Word
You have the option to work with any type of Grammarly alternative that you feel is necessary for your work needs.
But you should still see that you're working with the right plans when making the most out of your experience with Grammarly.