Web-based technology has been very effective in transforming learning and teaching environment, as stated by NASPAA report while comparing the effectiveness of classroom and online learning techniques. Blogging provides many significant benefits as compared to traditional face to face experiences such as enhancements of social skills, global connections, authentic audience, ICT skills and much more.
Educational blogs help to consolidate a platform for the students and readers to express their opinions and simultaneously igniting the spirit of collaboration among the students. Whenever an engaging post appears, online students develop their thinking, communicating and writing skills through commenting. Performance can also be easily evaluated by participating in the virtual classroom program.
Have you made acquaintance with the best part of the blog?
Learning is only one of many benefits of educational blogging. According to some people, blogging may instill social skills. It is often regarded as a terrific starting point. It can certainly help individuals to practice and enhance their abilities, which can later be transformed into the offline world. Learning experiences can be easily shared on the discussion forums.
[irp]
How to start an Educational Blog?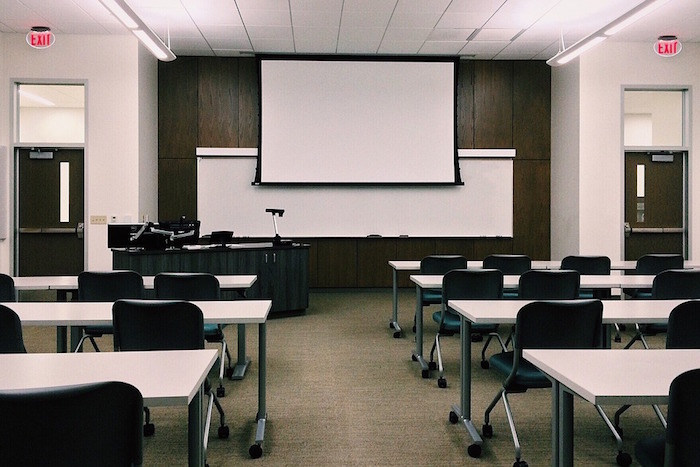 Following topics can be chosen for an educational blog:
Technology Education
The demand for these blogs is increasing rapidly. With technology evolving every day, there is a need for the educators to be updated with the latest technology in the world of education. To implement highly creative ideas, people must be aware of perfect apps and software.
Teachers should be in touch with best training methods and programs at the appropriate time. Their efforts can be supplemented by creating educational blogs dedicated to improving learning skills.
Educational policies
A blog discussing the latest development in the education world and various educational policies can be easily created. Despite the fact that research is a very industrious and a tiring task, the authoritative space can be easily created using blogs.
Latest resources can be put in front of students and teachers by scheduling the interactive sessions with parents and educators. The effects of educational changes on the students can be revealed, and the gathered information can be shared with the world.
E-learning Blogs
Do you want to impart the knowledge of your skills?
If you wish to do so, a blog can be created where you share ideas. The posts and videos can be easily divided by aiming at three categories of readers – greenhorns, intermediate and advanced.
There are various categories for an E-blog such as mobile learning, photography, tools comparisons, mobile learning, tools comparisons, app development, workforce empowerment, corporate training dancing, motivation, free resources, java tutorials, app development and much more. Once you start writing these blogs, then the sky is the limit.
Before Starting an educational blog, keep these two factors in mind:
01. Do not rush
Blogs should never be flooded with irrelevant information and baseless ideas. Relevant time should be invested in research, and one should aim at creating a benchmark for the content. One should never form posts with a temporary vision of making readers happy rather; the objective should be to leave a long lasting impact on reader's mind.
Quality always weighs higher than quantity. Irrelevant thoughts should be avoided. The targeted, detailed and systematic approach is always preferred. Emphasis should be laid on expressing the views about a topic thoroughly and in some cases, this comprehensive approach may include personal experiences also.
02. Connect with your experts
As said by a scholar, "A little guidance makes no harm," there is nothing wrong in gaining valuable inputs from the specialists in the field.
Blogging can help people to flatten classroom walls, and over the years, we have got to know many classes across the world. The benefits of these connections are priceless. Students develop a sense of understanding and tolerance which help them to learn a lot about the world in which they live in.
Available resources should be explored, and one should try to represent something more valuable and fruitful than the available resource. After understanding the big picture, small dots can be easily connected.
With the help of power and global reach of the internet, one can easily create an educational blog with the aim of educating the readers. Thus, a friendly and economic environment for the students across the globe can be easily created.
[irp]
Some of the basic educational blogs for inspiration:
Edutopia
Edutopia is one of the leading educational blogs illuminating and showcasing new works in the educational field. They help students of all grades by imparting the attitude, right skills, and knowledge.
An awesome virtual space has been created for the parents, students, administrators, policy makers, and administrators. They lay emphasis on rigorous project-based learning, social and emotional learning by providing access to the latest technology.
Mindshift
Mindshift gives importance to various aspects of learning by exploring all the possible dimensions. It also highlights the importance of learning in the classroom and beyond its boundaries. To do so, they blend in old ideas with the modern tools to meet the demands of the technological era.
They give more importance to efforts on analyzing the effect of technology on learning, by bringing in design thinking digital games and music. They help in building great conversations by creating a unique platform for the educators, thinkers, and life-long learners.
ED Tech Review (ETR)
It is a collective unit of vibrant teachers and students where the primary mission is to understand the impact of technology, leading to the transformation of the learning process. They are constantly trying to improve teaching and education levels by valuable insights, product reviews, training, events, consultation, and other useful news.
They aim at building a community of learners to discover, share and utilize the best ways to improve the existing standards of learning and teaching in the present day world.
With the help of expert consultation, they work to bring in the best product and technologies in the field of education.
Teach Thought
It is a remarkable initiative by an education dreamer, called as Terry Heick, who focuses mainly on providing optimal learning for everyone at any place. They want to change the way of people's education. Hence, they change the perception of education among educators and the other people for creating learning spaces.
They mainly touch the topics from culture and community to the classroom practices and aim at the macro view of the learning process. They also incorporate visions of great thinkers, such as Wendell Berry, Henry David Thoreau, David Hume and many others, by participating in every level of teaching.
Steve Hargadon
Steve Hargadon is the eminent personality behind this mighty learning project. He provides vital information on educational technologies. He built the first modern social network for teachers in 2007. The importance of virtual education conferences was highlighted by him. He is popularly known for running education conferences.
He has served on advisory boards for many leading firms some of which are Microsoft, Knowledge Works Foundation, Blackboard, US department of education, and Project Tomorrow. He writes posts with many innovative ideas and is regarded as one the top experts in education technologies.
Best Platforms to create your Educational Blogs
WordPress
Creating your custom educational blog is simple with WordPress, you will find a step-by-step guide to creating a blog here. WordPress is quick to get started with, and you have fantastic resources to create a custom design for your blog.
Cost-effectiveness is another highlight of the WordPress platform; your educational blog will be ready within a few minutes with the very limited cost so that you can spend more on marketing your website.
Also, if you are planning to create an educational blog or any education-related site, have a look at this list of some fantastic Educational WordPress themes that will help you to get started quickly.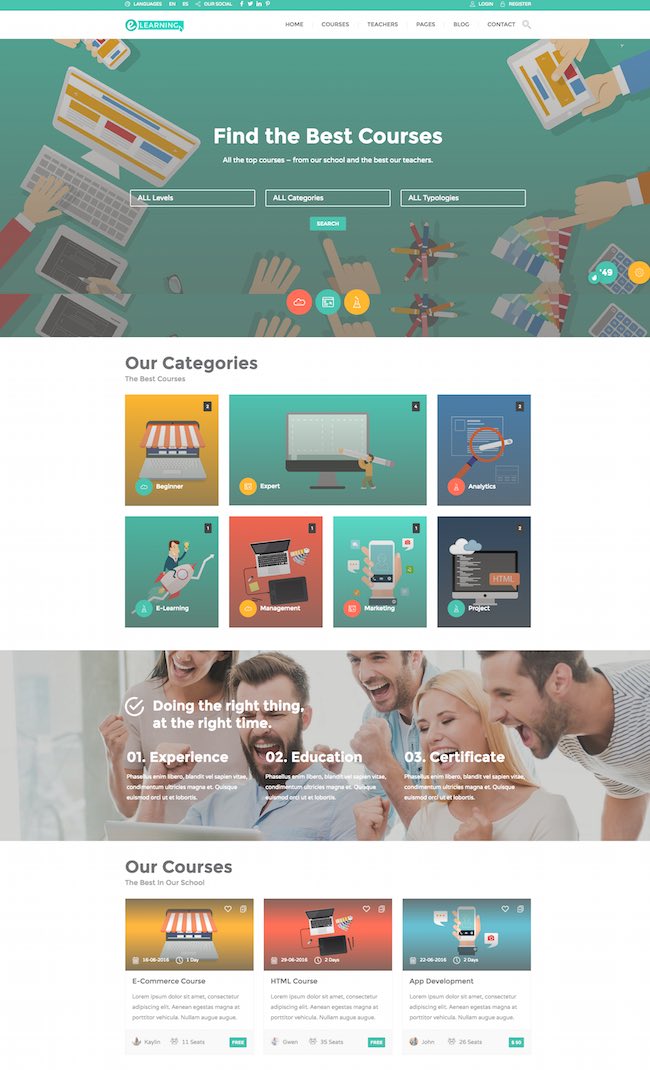 Download This Education Pack Theme
This blog uses WordPress platform. WordPress is used by more than 23.3% of the top websites in the world. 60 million websites have been built on WordPress. A user can easily create his or her WordPress blog without worrying about the technological codes.
EduBlog is regarded as the largest platform for educators and students. There is a free version available which comes with 100 MB space in which user can easily write posts create pages and can even customize the look of his or her website.
With pro version of the software, the user gets 10 GB space with lots of eye-catching features. A user can choose blog templates from 250+ premium themes, embed videos and HTML. The user can also enhance security by restricting the view of the website to certain users.
These blogs are mainly for K-12 students for proving a kid friendly environment. It helps students to lay more emphasis on writing part only by eliminating all other distractions. It also assists teachers by proving them right kind of tools to help students in publishing their writing projects safely.
A simple method has been designed that helps teachers to keep a close watch on students' activities. Thus, educators can easily analyze the performance of kids with the help of easy to use dashboard and kids can also share their ideas with the community in a much simpler and efficient manner.
In addition to this, it can be easily used by both teachers and students for their creative writing, book hub, science notebooks, mathematics problems, revising, editing and publishing. All stages are engraved with feedbacks and moderations.
If a person is aiming at educating others through a very innovative approach and ideas, then there is no better platform than blogging. A pundit once said, "Each one teaches one" One should always step forward for this noble cause as there is no better gift to human kind than rendering the education.
If the reader has any queries or tips for setting up the educational blog, I would love to hear and participate in the discussion.