As you might know, WooCommerce is the most efficient as well as the most popular eCommerce plugin for the WordPress platform.
If you are planning to create an online shop, then WooCommerce is one of your pivotal necessities.
However, the plugin itself isn't filled with an abundance of features. That would be inefficient as it will make your site heavy and load slowly.
Instead of WooCommerce, you can install additional add-ons or other plugins that will work with WooCommerce to provide you with the additional features that you need.
Now WooCommerce is open source, which means that all people have access to its source code and many people actively develop plugins for it. So inevitably there are hundreds and thousands of WooCommerce plugins in the market.
You might get confused about which to take and which not to take. Hence to help you narrow down on the problem, here we have curated a list of some of the best and necessary WooCommerce plugins an online store should keep.
Also, remember that you will need to use a WooCommerce compatible WordPress theme to make sure that your store works perfectly.
So without further ado, here are Must-Have WooCommerce Plugins
What Are The Top WooCommerce Plugins?
WooCommerce is the most popular eCommerce plugin for the WordPress sites. You will need a WooCommerce compatible theme to make the plugin work properly.
It brings in all the important eCommerce related features to your site. However, you will need some additional plugins to make your eCommerce site complete that will support the core plugin.
Here is the list of top WooCommerce plugins.
Beeketing for WooCommerce
You have created your WooCommerce store, now what? You need traffic, and for that, you will have to do the marketing of your store.
Beeketing is an awesome eCommerce plugin that will integrate with your WooCommerce store seamlessly and do some different tasks on automation to increase your sales.
This plugin can help you to increase the conversion on your WooCommerce store and reduce cart abandonment.
The plugin is very easy to get started with, and you don't have a coding expert to make sure that the plugin is used up to its maximum potential.
The plugin offers you some templates and most of them are completely customizable to make sure that it reflects your site's branding.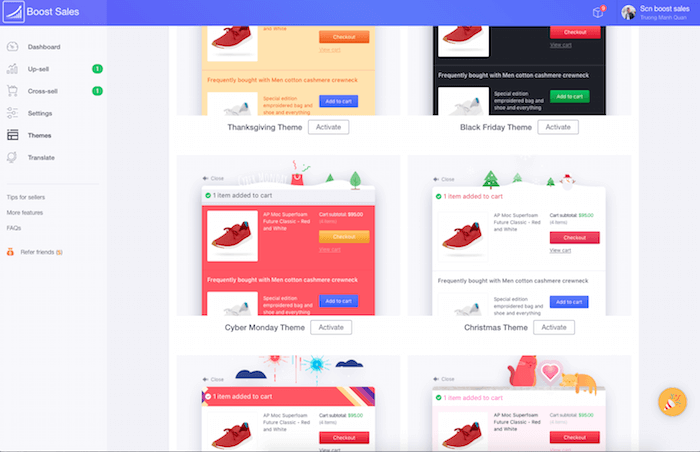 This plugin can do some different things on your WooCommerce store, such as
It can show a pop-up in the corner that will show the latest orders to make your site look active and busy.
The plugin can show a special sales countdown clock to let your users know about the best deals. It can also show the low stock indicator to increase conversion.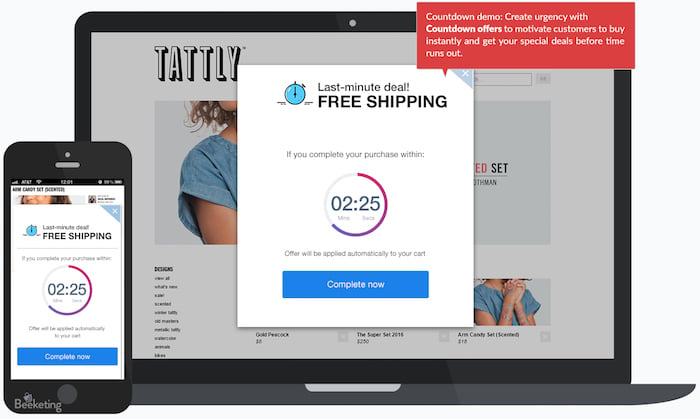 Up-selling is an evergreen model for eCommerce sites to increase the number of sales and revenue. This plugin can do that perfectly for you.
The plugin will show up additional similar products to the buyers when they are ready to purchase to make sure the ticket size goes up.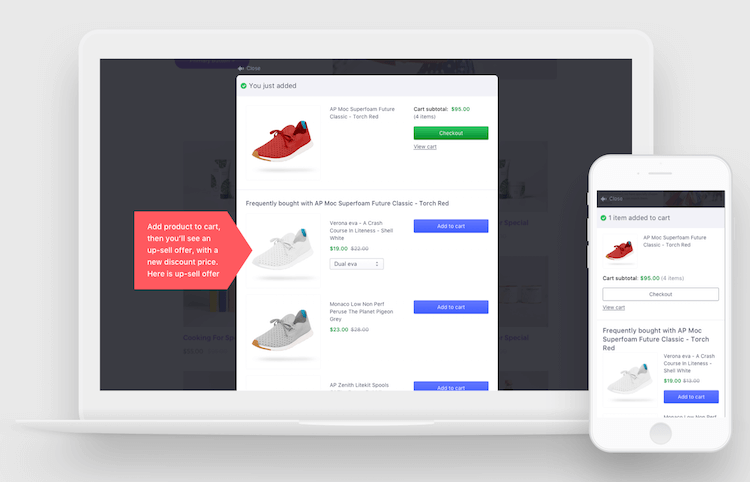 The plugin gives you the option to show a special coupon code to get a discount. The discount coupons can surely increase the number of sales.
You can also use the coupon pop-up to collect emails from your visitors to send them a special offer. So, it can do two things at the same time.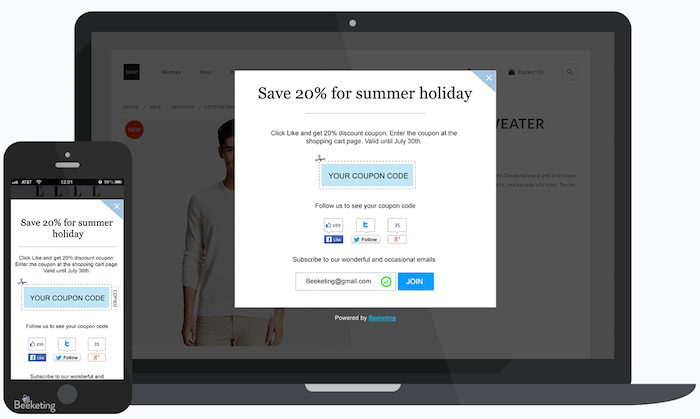 Overall, Beeketing is a great plugin, and without any doubt, it is one of the must-have WooCommerce plugins available in the market.
OptinMonster
Email marketing is one of the most important factors to increase revenue. You can constantly get in touch with your subscribers and let them know about the best offers and deals.
You must need a top-quality email subscription plugin that will make sure that you are able to increase your email list to get in touch with your potential customers.
OptinMonster is one of the top solutions when it comes to email marketing. Not only WordPress but OptinMonster works with all the leading eCommerce platforms.
The plugin comes with a number of ready-to-use templates that you can use for your business. In fact, they have some stunning designs to create pop-ups for special offers and deals.
OptinMonster is designed to increase sales and reduce cart abandonment by sending special offers.
You can do a variety of A/B testing to make sure that you are able to grow your revenue constantly.
The plugin comes with a drag-and-drop form builder. So, you don't have to be an expert designer to create stunning form designs for your site.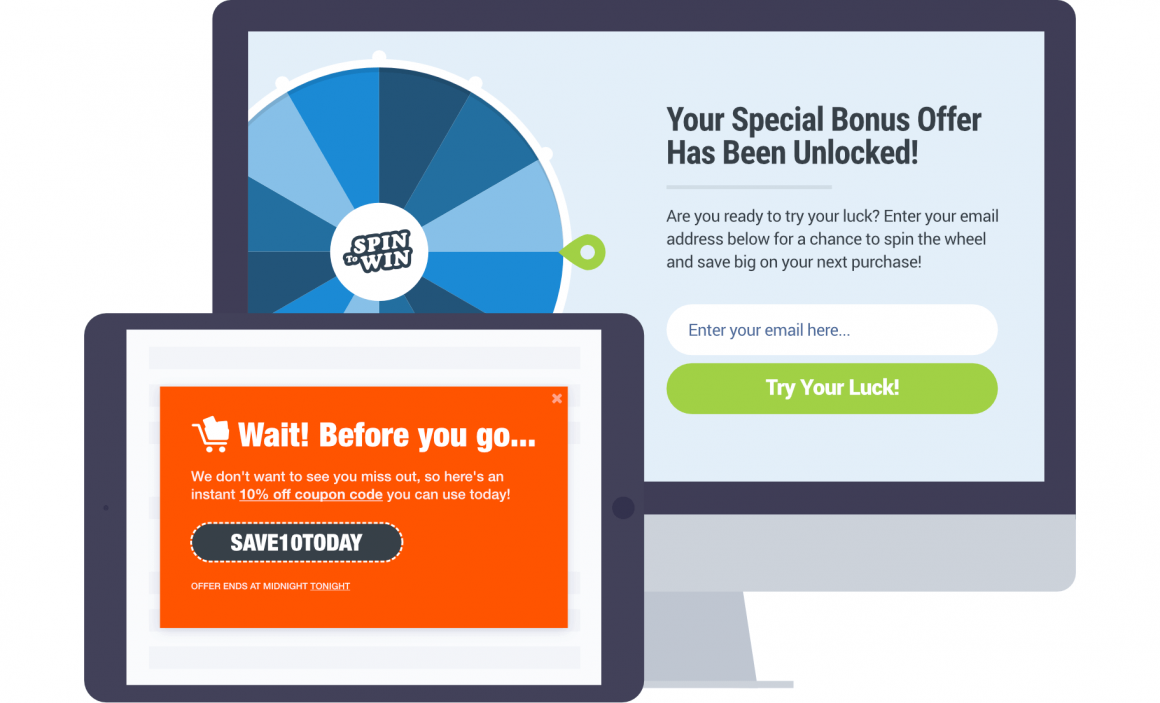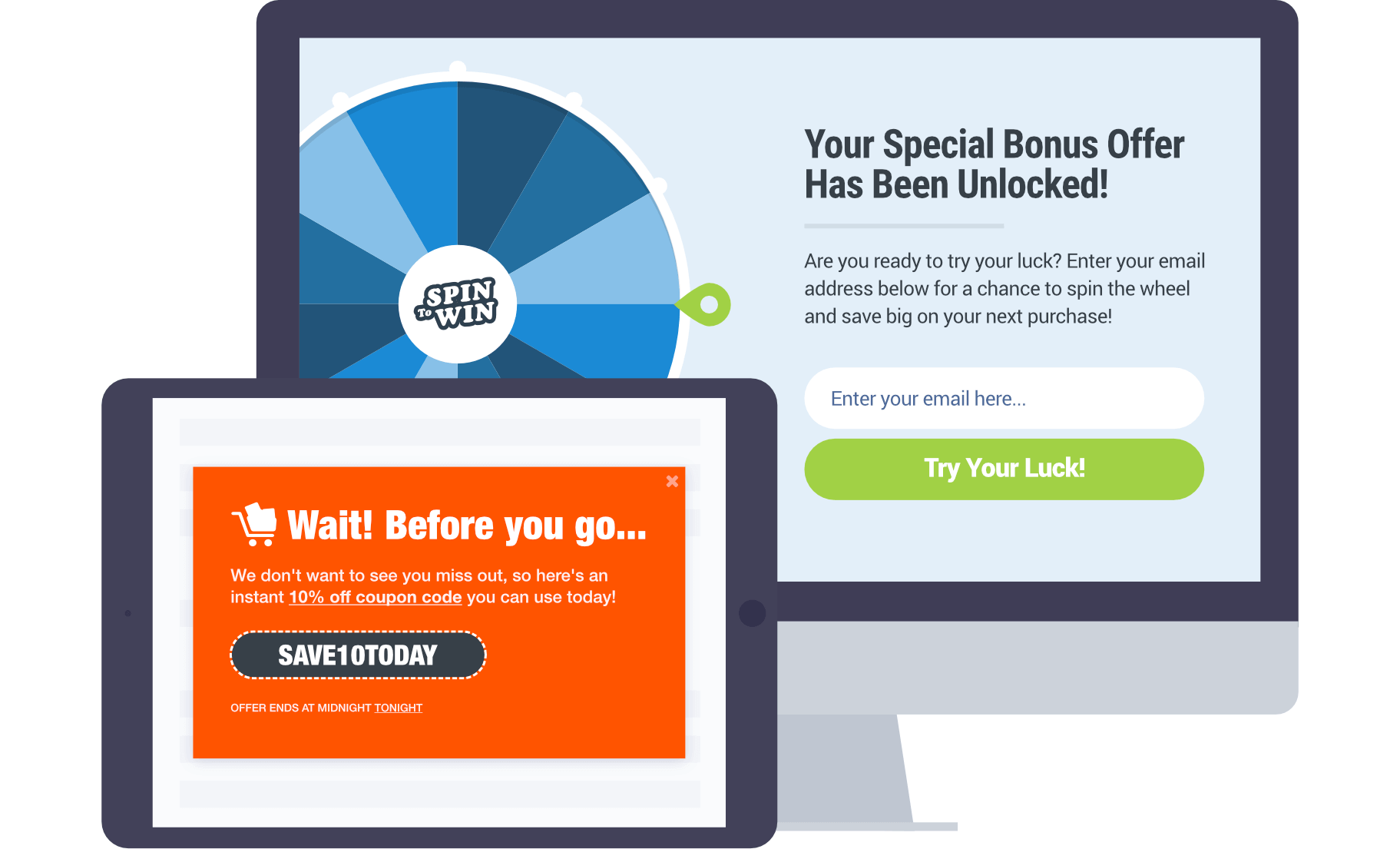 Omnisend for WooCommerce
Omnisend is an email and marketing automation tool for WooCommerce.
Its deep integration with WooCommerce allows you to collect valuable data about your customers' shopping behavior and use it for better personalization and segmentation, ultimately bringing you more sales and higher revenue.
Grow your subscriber list with our flexible signup forms—Popups, Signup Boxes, Landing Pages, and interactive Wheel of Fortune.
Customize the timing and targeting to capture your visitors when they are most likely to convert to your subscribers. Omnised is the advanced alternative to MailChimp.
You can also use Omnisend's powerful omnichannel communication features – SMS marketing, Facebook Custom Audiences, and Google Customer Match make Omnisend different from its competitors.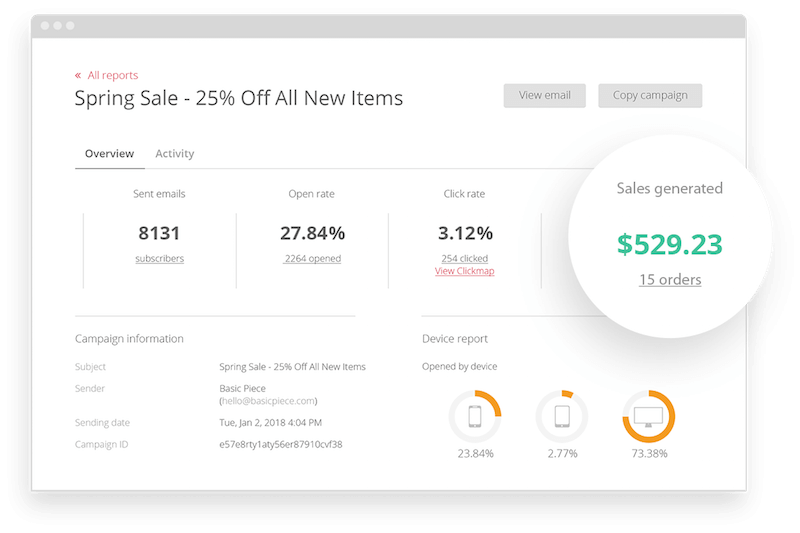 WooCommerce PDF Invoices, Packing Slips, Delivery Notes & Shipping Labels
When running an eCommerce store, you need specific documents that facilitate the fulfillment of orders. Documents like invoices are not only used for bookkeeping of orders but is a legally required document.
WooCommerce PDF Invoices and Packing slips plugin helps in creating such documents for your store. Once set up, you can generate invoices, packings slips, delivery notes, shipping labels, and dispatch notes for your store using this plugin.
The plugin also generates a PDF document of the invoice that can be attached to the purchase receipt email sent to customers. The plugin helps you to display the tax information on the invoices.
In addition to that, the plugin helps in customizing the invoices to make it unique to your store and comply with the invoice-related laws in your country/area.
There are a lot of options provided by the free version of the plugin itself which can be sufficient for most cases, for example, support for RTL languages, display/hide free line items, bulk prints documents, etc.
But if you need more customization options or need additional documentation like address labels, proforma invoices, etc. you can opt for the premium version of the WooCommerce PDF Invoice, Packing Slips, Delivery Notes & Shipping Label plugin.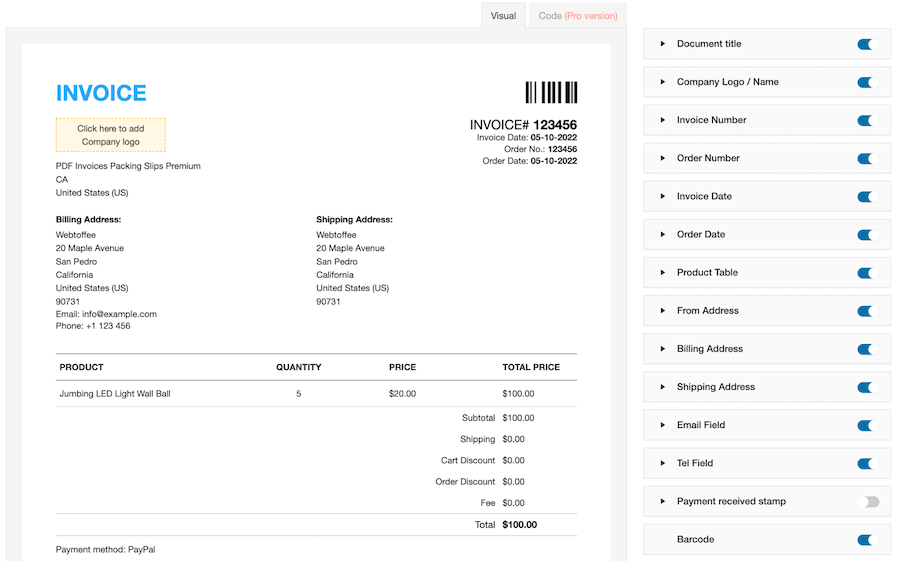 WISDM's Custom Product Bundles
WISDM's Custom Product Bundles is a WooCommerce plugin that provides a unique sales technique to increase your store revenue.
It allows you to offer personalized product bundles to your customers giving them an opportunity to pick and choose their favorite product to create their own personalized bundle or pack.
You can use this plugin to create product combos, offer shopping deals, encourage bulk purchases, boost customer loyalty and sell more products of similar nature and cost. While you're at it, the plugin also enables you to create your own gift box and add personal messages for your loved ones.
Having said that, the plugin takes into consideration the importance of creating a perception of your store in the minds of the customer thereby, enabling you to style your WooCommerce store with different layouts and other styling aspects available right from the front-end of your store.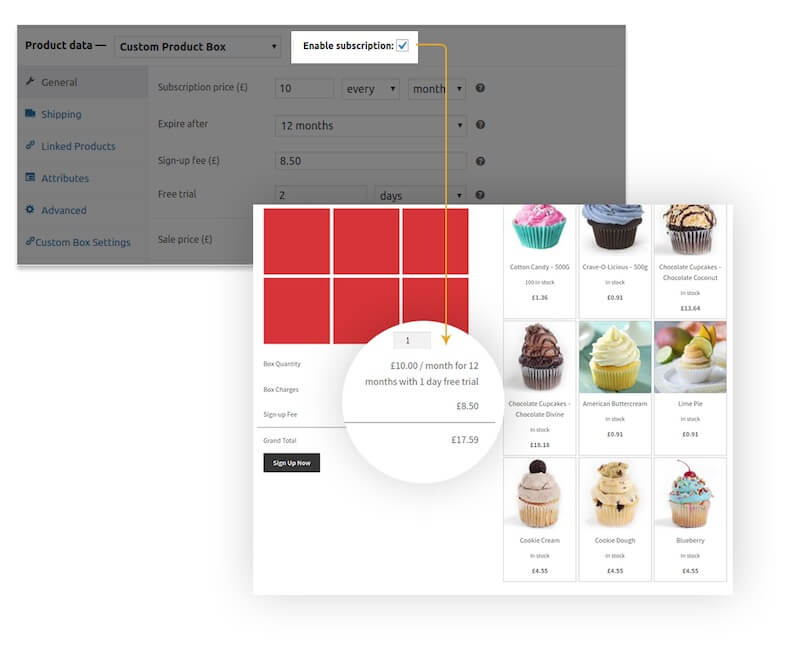 Custom Specific Pricing
WISDM's Custom Specific Pricing plugin is a perfect dynamic pricing plugin that allows you to boost your online revenues by providing the required edge over your competitors.
The plugin allows you to set up different personalized prices for user roles, groups, and customers in order to boost loyalty and increase customer satisfaction.
You can also entice buyers to purchase more with cart discounts, quantity discounts, multiple pricing tiers and product category discounts leading to an increase in bulk purchases and sales of trending products.
The Customer Specific Pricing plugin is perfect if you want to bridge the gap between you and your customers and increase the sales of your WooCommerce store.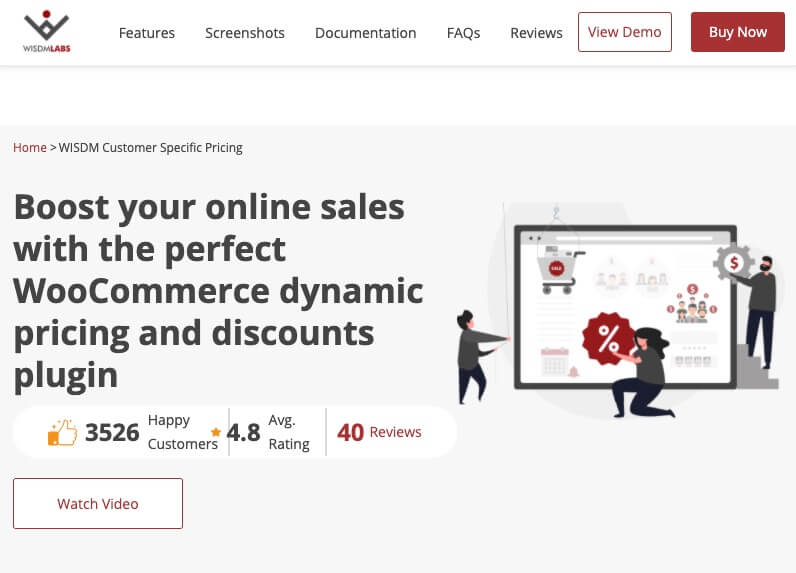 Product Enquiry Pro
The Product Enquiry Pro plugin, as the name suggests, is a WooCommerce plugin that allows your customers to inquire about your products in detail. It makes it easier for you to capture and convert leads on your WooCommerce store.
With this plugin, you can make it super convenient for your customers to ask questions regarding your product or request a quote through the inquiry button on your store.
It enables you to create a price quotation right from your WordPress backend and allows for back-and-forth negotiation until you reach an agreement with your customer. When it comes to user experience, it makes it easy for your customers to inquire about multiple products through a single inquiry email.
You can cater and respond to their inquiries from your dashboard itself. This is a must-have plugin if you want to connect with genuine leads and convert them to increase your sales.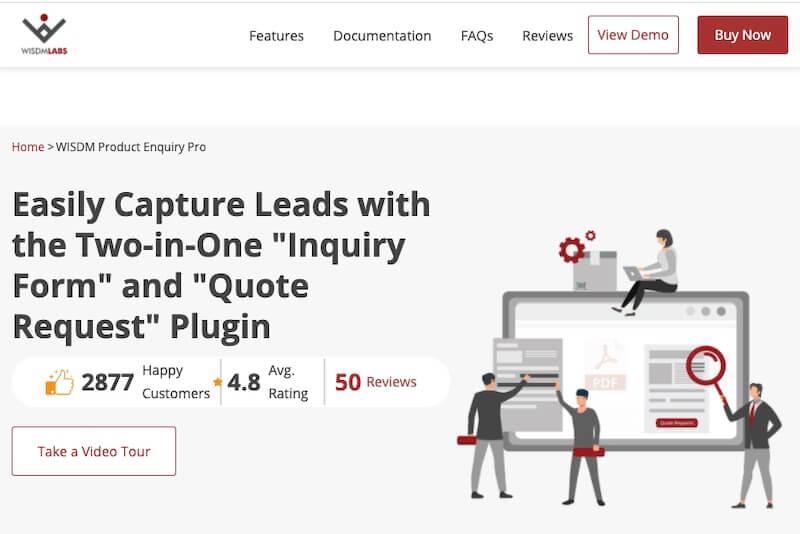 WooCommerce Smart Orders
WooCommerce Smart Orders specifically adds additional columns to the orders page so that you and your staff can manage the store more efficiently.
You can use the plugin to add order summary columns to a grid which can be a very nifty feature. Then there is the option to reorder the columns, use custom markers, custom status, and the ability to combine orders. Show order notes, get sales statistics, and much more.
If you find that your WooCommerce store is getting a bit hard to manage, then installing the plugin will prove to be quite beneficial.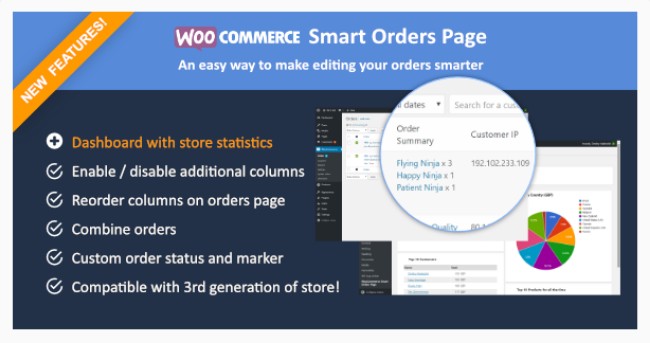 WooCommerce Amazon Affiliates
A must-have plugin for Amazon affiliate stores, this plugin gives you a super quick option to bring in related products with just a click.
The basic functionality of the plugin is to import the products from Amazon to your affiliate store. So, you can quickly get the products to your site and place them according to your requirements.
And the best part is that it can automatically import the products to your site, you just have to set the keywords and the number of pages you wish to import.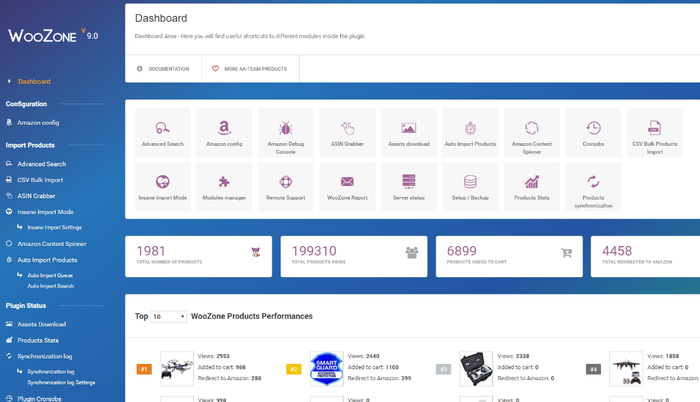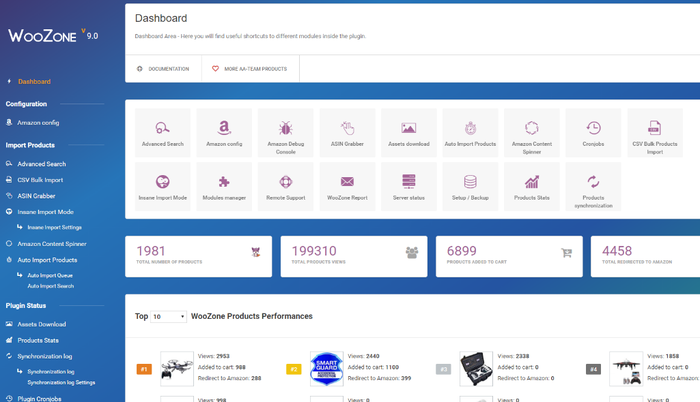 Custom Notifications
Custom Notifications at the top of the bottom bar can be extremely effective in increasing the number of sales on your site.
If you are running any special offer n your store, this notification bar plugin will instantly attract your visitor's attention to your announcement.
With this plugin, you can highlight new product arrivals and other announcements to your visitors.
The plugin creates a visible and noticeable notification bar for your visitors to see the notifications you intend for them to see. Such a small gesture can increase conversion rates dramatically.
Furthermore, there are plenty of customization options on top of this. You get control over the color scheme you want to use for the notification bar, where you want to show the bar, places where you want to hide it, and also use the bar as an email opt-in tool.
We have listed some of the best notification bar WordPress plugins here in this post.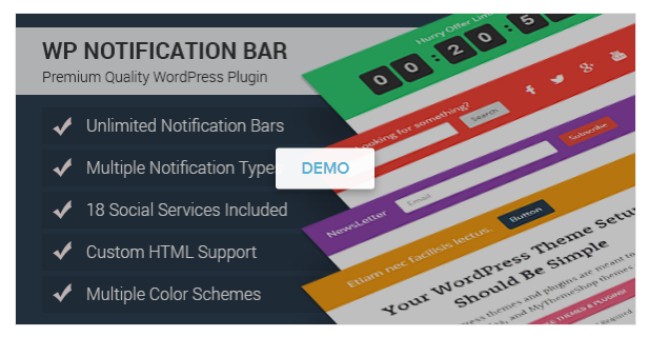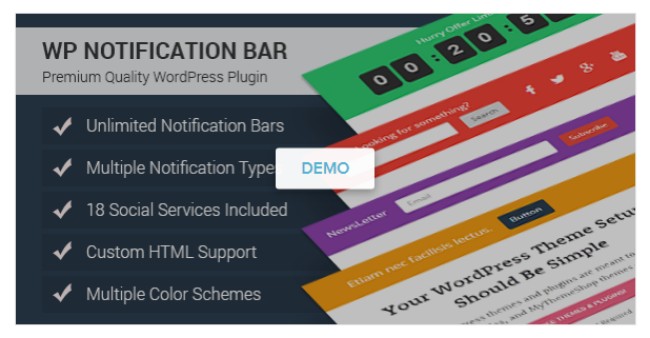 WooCommerce Donation Plugin
WooCommerce Donation Plugin, as the name implies, is a plugin that helps you to accept donations from your WooCommerce website.
You might have the desire to take donations using the pre-existing WooCommerce setup you already have on your website. If that is the case, then this plugin will be a great choice.
You can display the donations as usual products on the cart.
Then you can also use the plugin to provide a predefined amount or a free entry amount as yours, please. Other than this, there are additional features such as the ability to show the donation link if the user skipped it during the checkout or add to cart phase.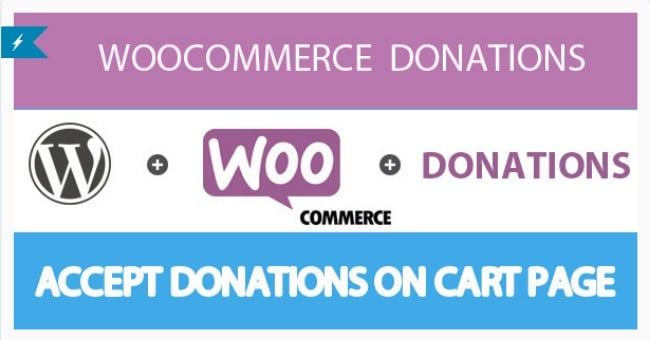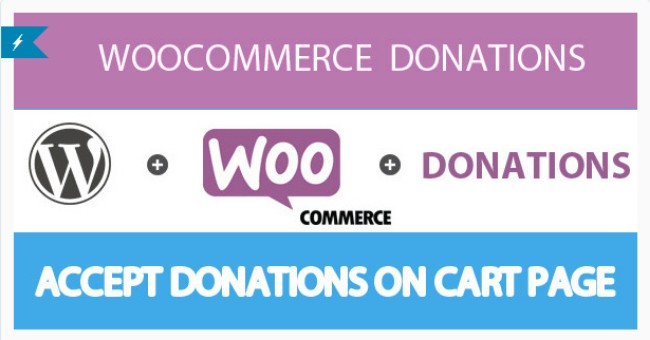 Amazon Payments Advanced
Amazon payments advanced WooCommerce plugin is developed by WooThemes, the company that also develops WooCommerce itself. Hence, you can rest assured that everything is compatible with everything else, and there is no third-party involvement.
The basic function of the plugin is to help integrate Amazon's credit card payment gateway with your WooCommerce-enabled website.
Furthermore, everything is done directly on your main website, so neither you nor your customers will have to go or redirect themselves anywhere. This simple gesture can also increase the trust and value of your site.
Now one thing to note here is that the plugin required an SSL certificate to work.
If you are not using the Amazon platform yet to make money, here is how you can start making money on Amazon.
Stripe Payment Gateway
Stripe Payment Gateway is also another plugin directed supported and compatible with WooCommerce, available from their official website to download. The plugin helps you to integrate Stripe Payment Gateway with your WooCommerce website.
To use this plugin, you will have to first, install it during your WooCommerce installation process. Then you will have to synchronize your store with the Stripe API which will help you to accept VISA, MasterCard, and other card options from the comfort of your website.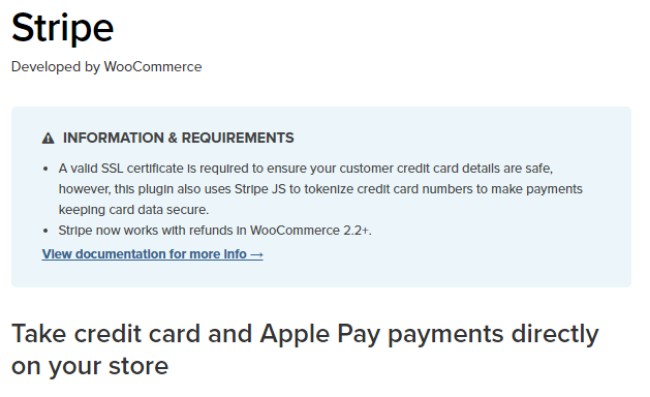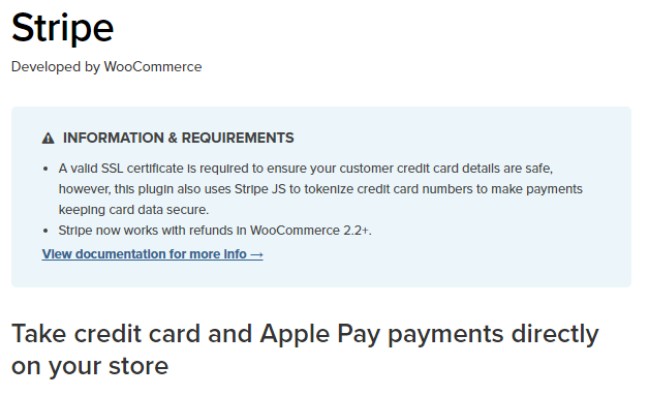 Pushover – Push Notifications for Android
Pushover – Push Notifications for Android is a WooCommerce plugin whose name says it all. The plugin simply helps to send push notifications to your WooCommerce-powered website about stock availability and other information like low stock, back-ordered, and stock depletion.
All information about sales and other stuff on your WooCommerce site will be made available to you through push notifications, so you will not have to check in to know how things are currently.
Now although the plugin does mention it is for Android, you can use it even if you are an iOS user, Push Notifications will be sent to your device without a problem.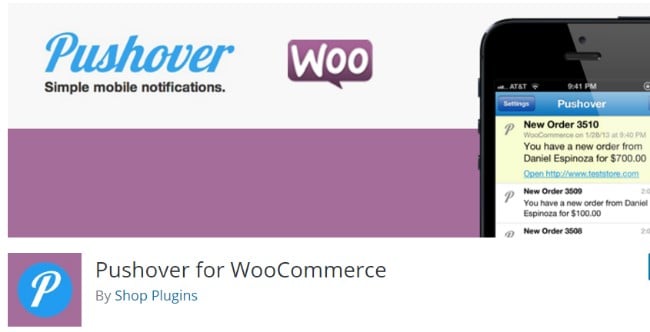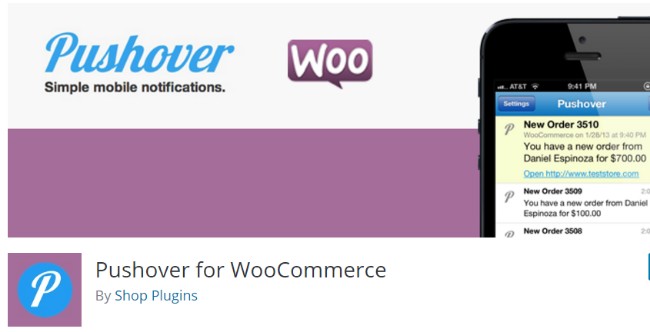 Booster for WooCommerce
Your WooCommerce store needs support from the plugins to make it a complete online store. This Booster Woocommerce plugin will help you to optimize your store to make sure that it is profitable.
This plugin adds some payment options and currency management to your WooCommerce store so that your users have an easy option to get through the purchasing process.
Booster for WooCommerce doesn't only limit to currencies, it is way more powerful and features rich. It can handle a lot of other actions such as button & price labels, products, cart & checkout, payment gateways, shipping & orders, PDF invoicing & Packing Slips, emails, and a lot more.
This free plugin is good enough to spread some wings through your eCommerce startup. You can have a crowdfunding option for your site, an option for product visibility by country, user role, and many other options.
Booster is a WooCommerce plugin that boosts your WooCommerce website with additional features and functionalities that will 'supercharge' your store. In fact, by additional features, we are referring to a plethora of features that require a list of themselves.
Here are some of its feature highlights to help you see what you will get with the plugin.
You also get control over how the cart & checkout system will work as well as your payment gateways, orders, and shipping page and so on.
On top of this, you can even create PDF Invoices, packing slips, and all other fundamental necessities that come with creating a highly functional online store.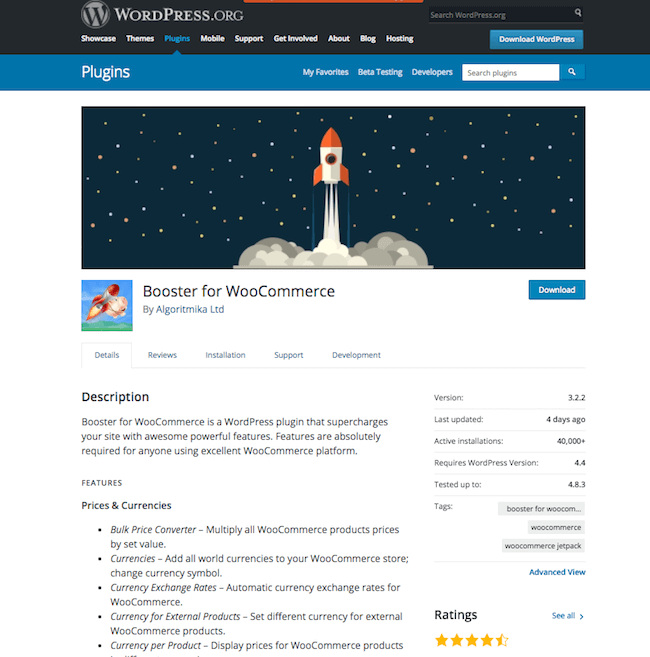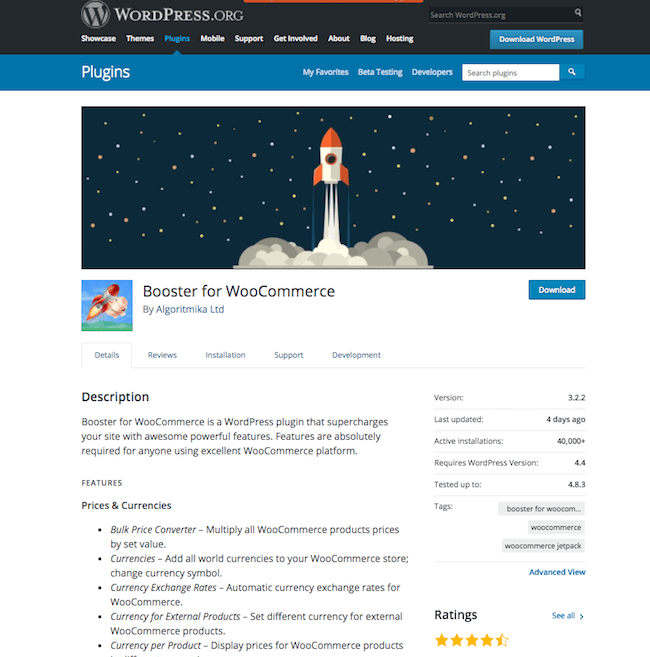 Enhanced Ecommerce Google Analytics Plugin for WooCommerce
As the name suggests, this is an analytics plugin for the eCommerce stores powered by the WooCommerce plugin.
It is almost impossible to manage an eCommerce business without comprehensive analytics. You will need analytics to understand your users so that you can serve them with better products and improve your revenue.
With this plugin, you will be able to track the behavior of your users which will help you in the long term to grow your business.
This plugin supports all the new report types such as product performance reports, user behavior reports checkout behavior reports, etc.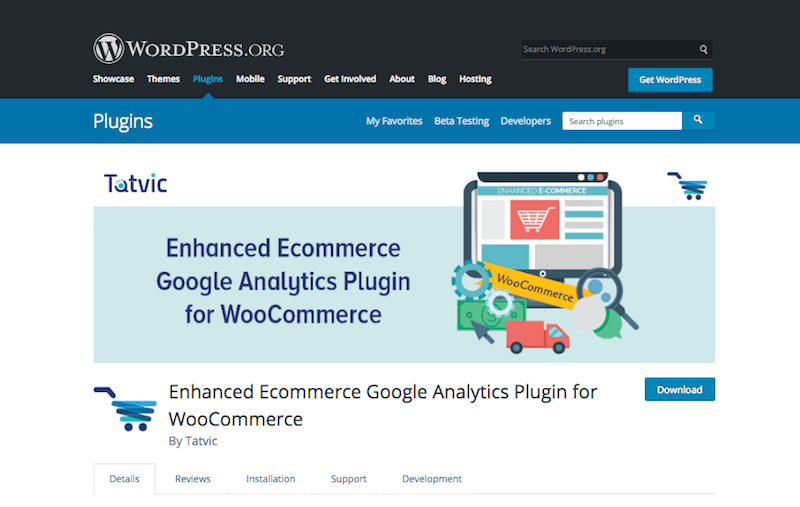 Accepted Payment Methods
Accepted Payment Methods WooCommerce Plugin is a decent way to clarify to who you take your payments through your WordPress website.
It can be the case that you don't accept all means of payment so getting that out to your customers, in the beginning, is always appreciated.
Again you might also use the feature to highlight some convenient means of payment that you endorse on your website.
Whatever the case, the plugin can help to clarify a lot of confusion. And also if you highlight that you make payments through certain popular e-wallets, or through Cash-on-Delivery and the likes, then it can help in increasing conversion rates.
However trivial it may seem, this is a very powerful tool.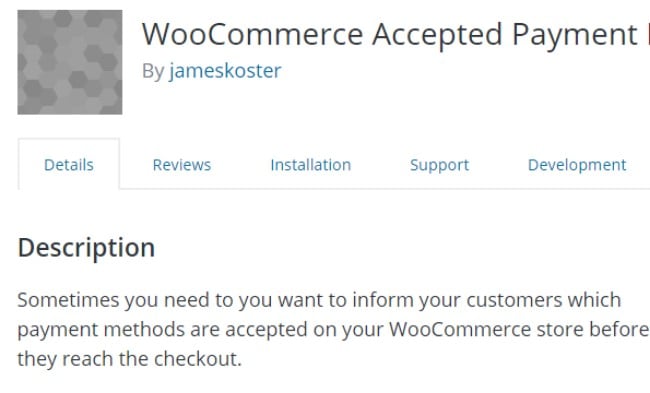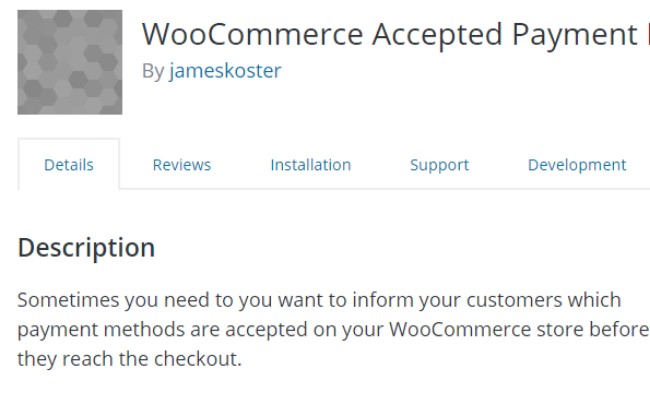 YITH WooCommerce Zoom Magnifier
YITH WooCommerce Zoom Magnifier helps to magnify the product images so your customers can zoom in to the products. This is a functionality that is one crucial importance, especially if you are planning to sell real-world products through your website.
One of the fears which still a lot of people have while buying from online stores is about the quality of the products which they are going to get. So they have an intrinsic desire to inspect them for quality and so on.
This issue can be effectively handled with the use of this plugin. Your users will get the freedom to zoom in on the product images and inspect them to their heart's content and finally buy it from your store.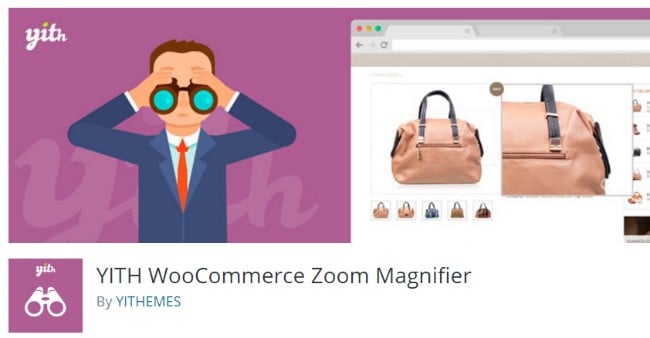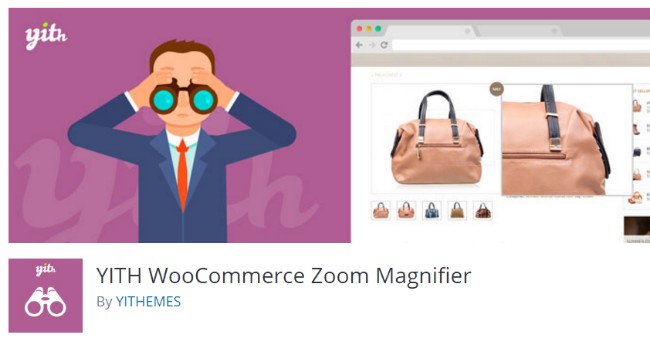 WooCommerce PDF Invoices
Another free plugin for the WooCommerce-powered stores. This plugin will automate the process of invoicing by creating the PDF invoice and sending it to the customer.
You also have the option to create a PDF invoice manually and send it to the customers. It also gives the option to connect to Google Drive, Egnyte, Dropbox, or OneDrive.
This plugin offers you the option to choose from some great-looking PDF templates. And don't miss this article about the best PDF plugins for WordPress.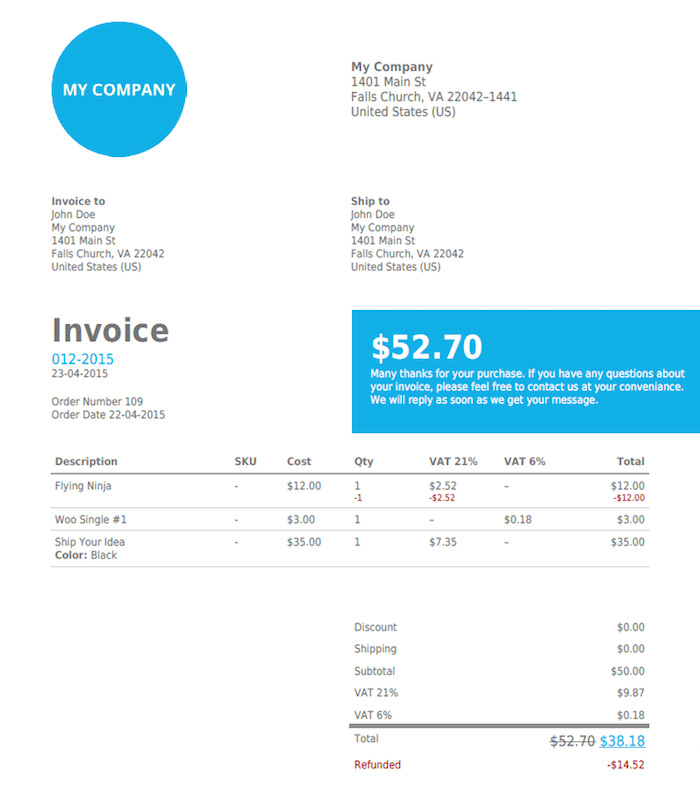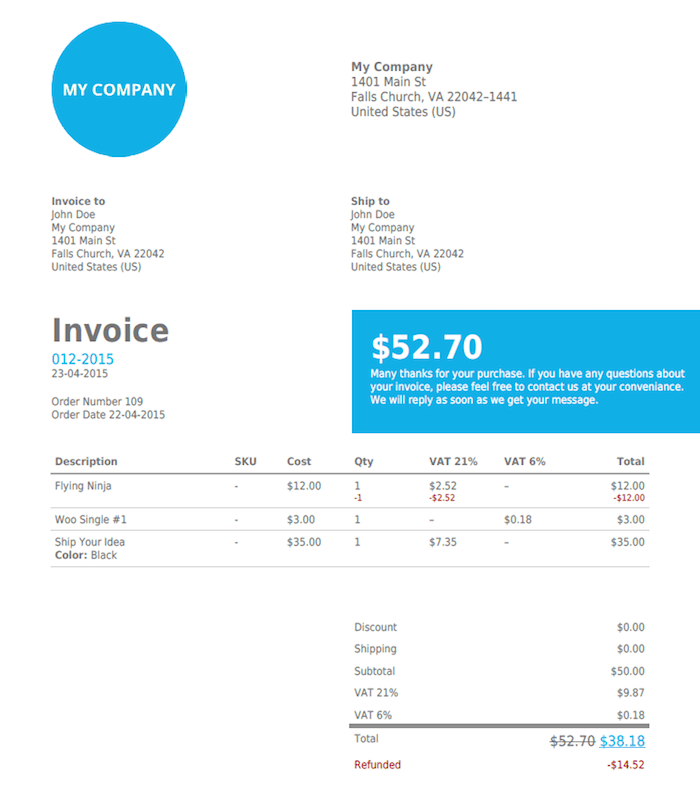 WooCommerce Currency Switcher
The name of the plugin says it all. You can use this WooCommerce plugin if you are using more than one currency on your site so that it becomes easy for the users. It's a must-have plugin for WooCommerce stores using multiple currency options.
This plugin converts the currency in real-time making it easier for the users. It also offers you three useful widgets currencies switcher, currency converter, and currencies rates.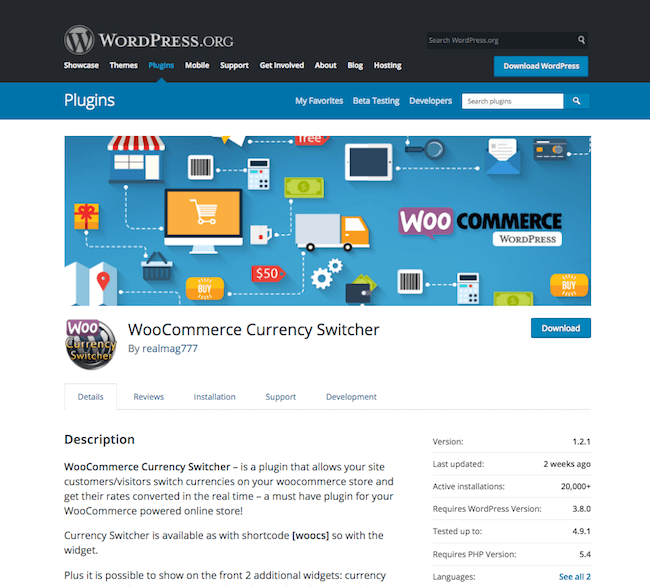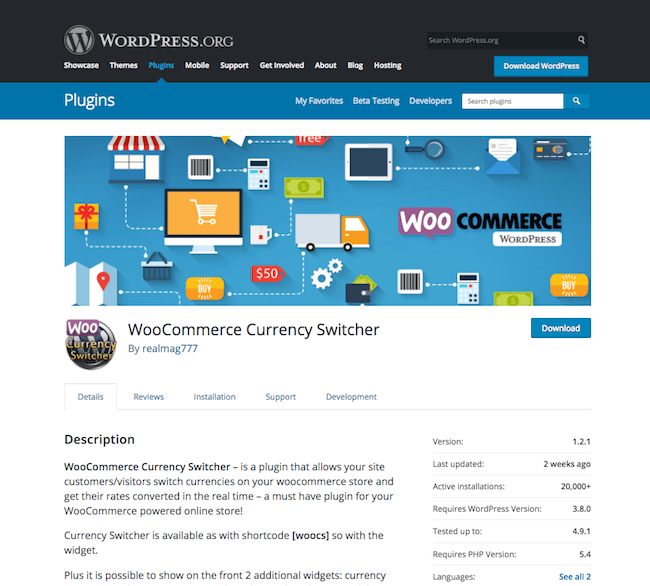 YITH WooCommerce Catalog
YITH WooCommerce Catalog is yet another WooCommerce plugin from the above developers, but this one is probably their finest. The plugin allows you to change your WooCommerce site into an online catalog for a certain period.
This can be very helpful during times when you have to perform maintenance actions in the warehouse and similar instances. The plugin also throws in a certain level of control.
For example, you can choose whether or not the admin can see the store as a catalog; you can also hide the add to cart button, the cart button, and the checkout button from your website.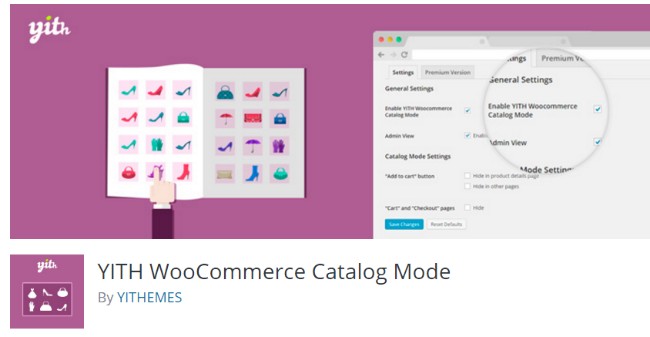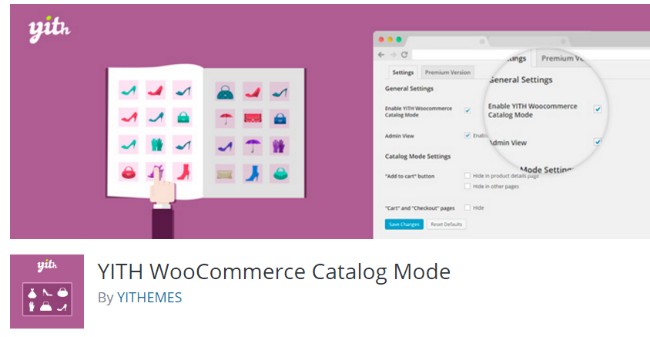 WooCommerce – Store Exporter
WooCommerce – the Store Exporter, helps you in the opposite way as our previously mentioned plugin on the list. With this one, you can export a product list to your WooCommerce-based website.
Such functionality can be useful to update several details about your listings like shopping class, pricing, and so on.
There are plenty of reasons why you have to use the plugin, including the obvious one – one should keep a backup of everything that one has on their web store.
And for taking a backup of your WooCommerce website, The plugin in question is the best in its class.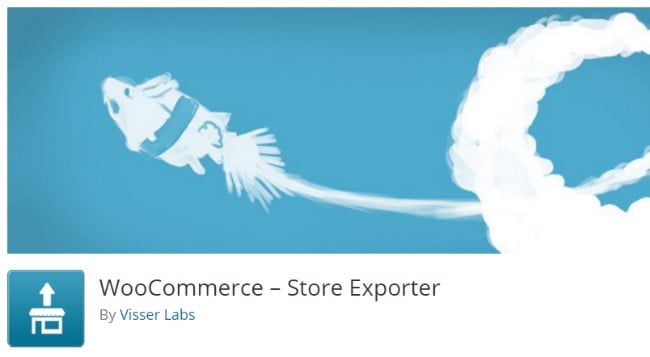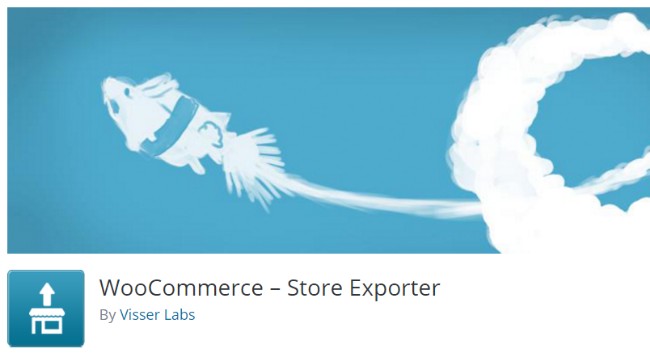 WooCommerce Direct Checkout
WooCommerce Direct Checkout plugin helps you to incorporate a simple and easy-to-use direct checkout system on your WooCommerce website.
Many users find it annoying when a certain website has them travel from one page to the other and another to simply check out a certain item.
If this is happening on your website, then you are losing out on your potential conversion opportunities.
The WooCommerce checkout process comprises of Storefront >> product page >> shopping cart >> checkout. That's a lot of pages you will be forcing your customers to go through even if they don't desire to do so.
However, with the plugin installed, you can skip on the shopping cart or include a 'checkout' button directly on the shop page which can help your customers to buy the item with the least possible hassle.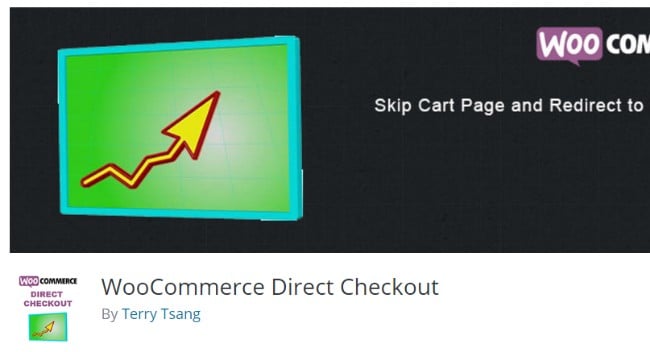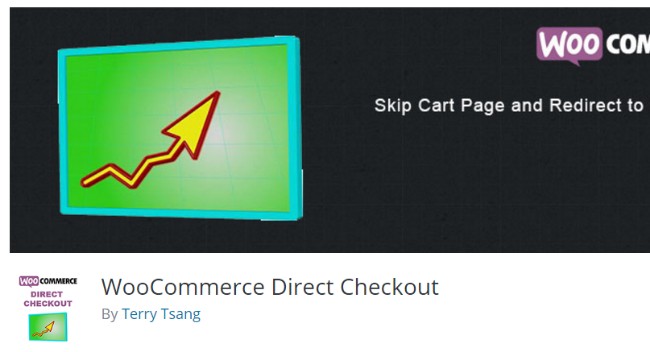 WooCommerce Menu Cart
WooCommerce Menu Cart is another plugin that aims to refine the checkout process of your WooCommerce website.
However, instead of adding a 'checkout' button as with the previous entry, this plugin integrates a 'shopping cart' button to your menu.
The button can also be configured to your liking to match the aesthetics of your theme. The plugin can help show your users all the items and products they have added to their cart for purchase and allow them to manage it efficiently.
Some options offered by the plugin include the ability to display the number of items, subtotal, menu alignments, ten cart icons, etc.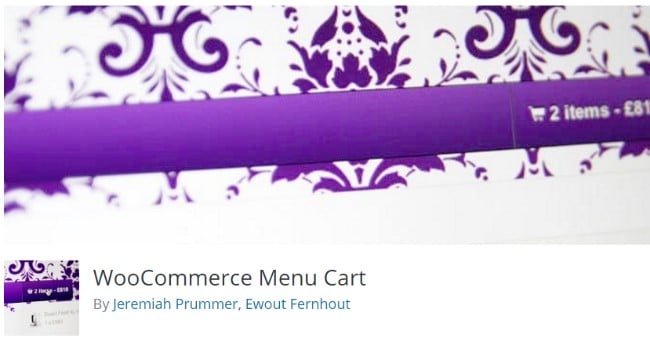 In Conclusion:
So these were some of the best WooCommerce plugins we think you should consider for your online store. If you see something which you liked and want to try out, then do let us know which one by posting a comment.
Also if you are using some WooCommerce plugins yourself which sadly didn't make it to the list, then do cite them down in the comments section.
Your contribution will highlight some other necessary plugins which your fellow readers might find useful.