Bootstrap is an HTML5 and CSS3 framework that allows the modules of a website to be brought together so that the user can easily navigate and go to the desired point on the website.
The utility of Bootstrap is highlighted by the fact that its themes and templates are responsive to be compatible with modern-day hand-held devices or desktops.
The technology permits the scaling of Internet resources to any screen resolution applicable to various devices using CSS media queries.
Several intrepid developers have taken upon themselves the task of integrating their themes with Bootstrap to offer a variety of ingenious websites that are simple to use and even modify without too much of an effort. Often, these are SEO-friendly optimized to suit major search engines.
Though it may be possible that Bootstrap technology is the ultimate, it is in the use of that technology that developers have shown their ingenuity.
The World Wide Web offers thousands of Bootstrap themes and templates so much so that the task of creating websites is like child's play for site creators.
The integration of Bootstrap technology with themes to create templates is so innovative that almost every requirement of the website developer is addressed.
Features such as extra page layouts, Parallax scrolling effect, online chat feature, drop-down menus, Google Maps, and Favicons are on offer.
If you are looking for top-quality free Bootstrap admin templates, we have listed a collection of best free Bootstrap admin templates that you can use for your project.
Welcome to the world of Bootstrap themes and templates. The Bootstrap themes and templates described will focus on helping those who want to design a website for their particular needs.
Canvas
Canvas is one of the most popular Bootstrap 4 HTML templates. It is a multipurpose template that is around since 2014 and constantly getting updated with new features and designs.
The template comes with over 30 demo design templates that you can use to create your site and over 40k users are already using this template.
The template offers you over 800 files, multiple one-page demos, and multi-page demos. You can choose any of the design templates and get started with your site.
Canvas offers you over 150 portfolio templates, 50 blog templates, over 120 Slider Revolution layouts, boxed, wider as well as dark versions.
So, no matter what you wish to create, Canvas will have an option for you.
It is one of the top-selling products in the Envato marketplace, so you can buy this product without any hesitation.
You will not get a better product for just $16, it's a great deal.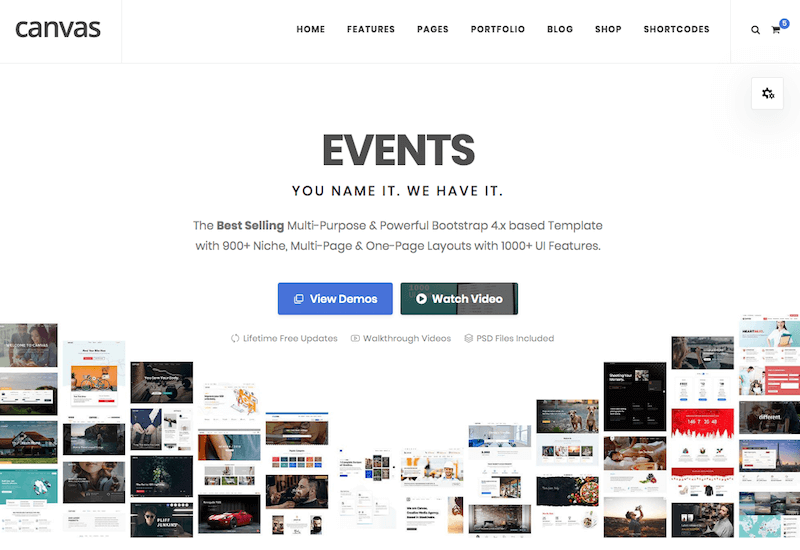 Pofo
A beautiful creative HTML5, CSS3 template for creative agencies, corporates, and other similar business sites.
This is one of the best HTML templates for freelancers, agencies as it offers a great-looking design and plenty of options to showcase the work in a very professional way.
The template offers you over 25 ready-to-use demo design templates, you can choose any of the designs and start your website.
You will get access to over 150 styling elements, over 200 ready pages. So, you will have plenty of options to help you create the perfect site for your business.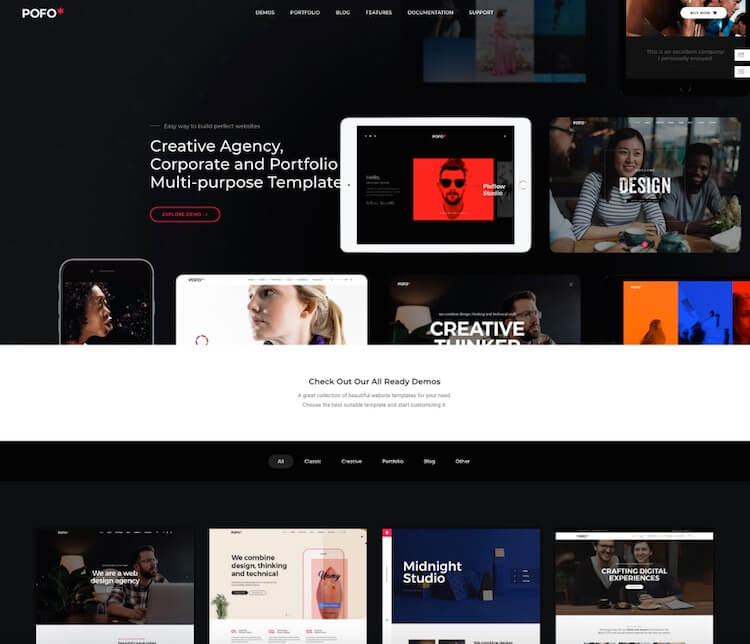 Teresina SEO
A great-looking modern HTML template for digital marketing agencies. It's a multipurpose template that can be used for any agency site, SEO services site, and other related business sites.
You get the premium Slider Revolution plugin with the template for free that you can use to create great-looking slides for your site.
This template is created with the latest Bootstrap making it a very light, customized design. You already have 15 amazing page designs with the template that you can use for your site.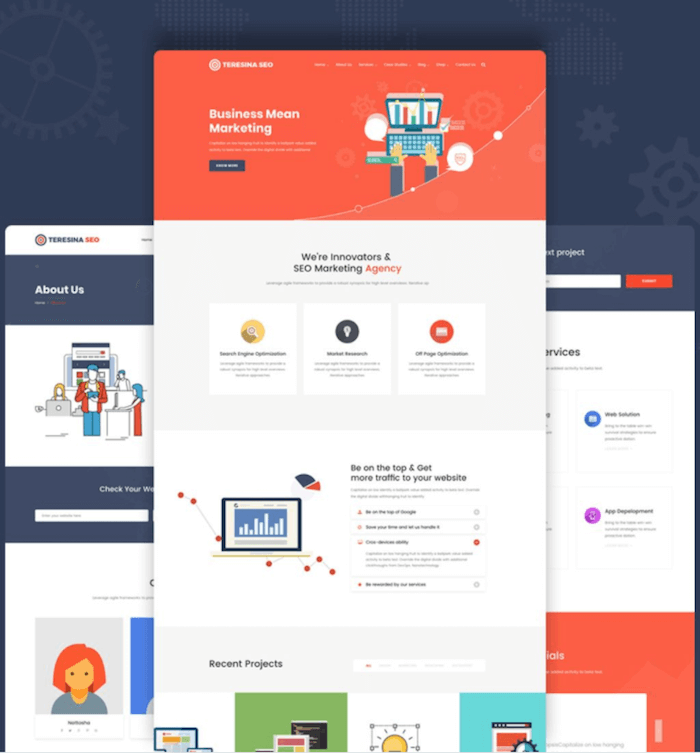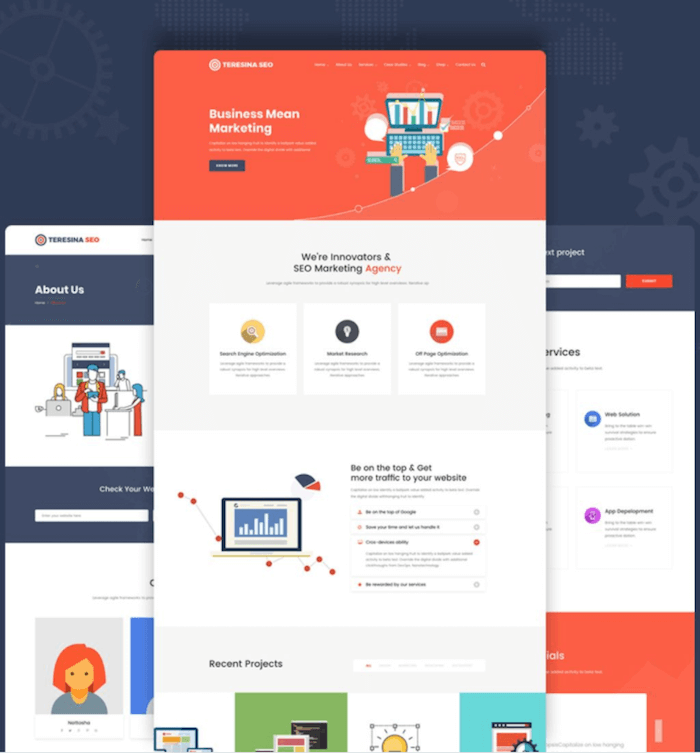 Brittany Pierce
A very attractive, modern Bootstrap HTML template for artist portfolio websites. In fact, this is a pack of templates that offer you 35 stunning HTML 5 landing page templates.
You get a huge set of UI elements and blocks that you can use to create your design. It offers you multiple gallery types, beautiful CSS animation, Google Map, Google Fonts, and a lot more.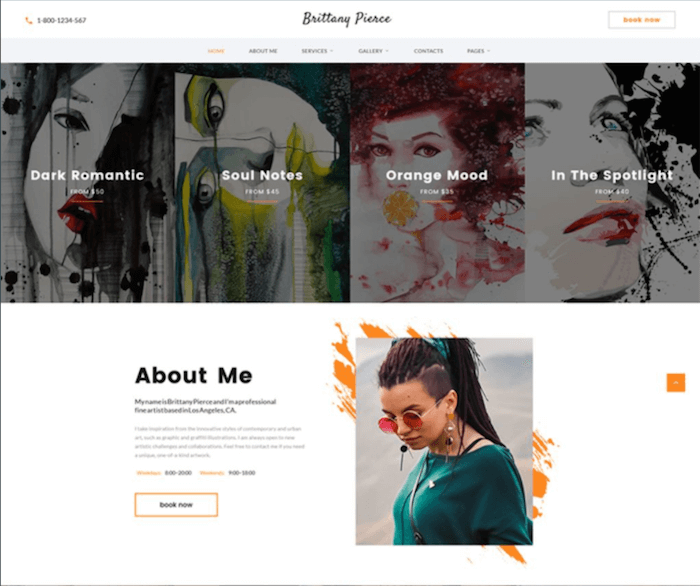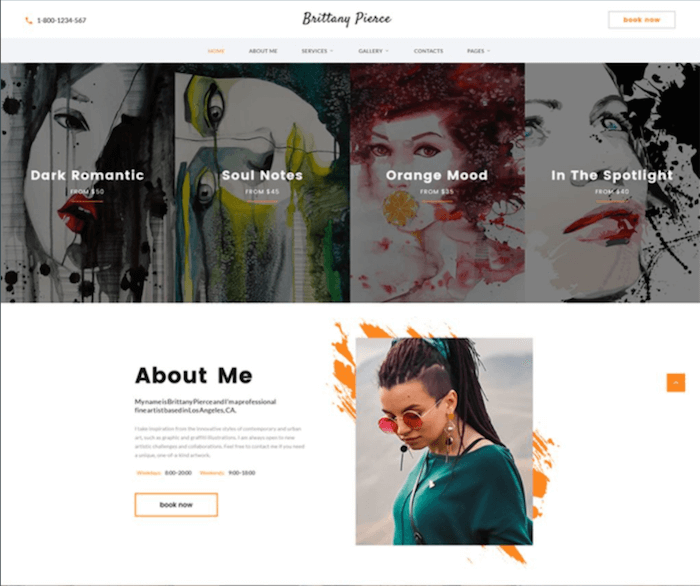 Pivot Multipurpose Bootstrap Template
The Pivot Multipurpose Bootstrap Template, as the name suggests, is a fully-featured multipurpose template applicable to the creation of websites for personal, portfolio, agency, education, and business purposes.
The high-resolution template is not only compatible with Bootstrap 3.x but also Chrome, Safari, Firefox, IE9, IE10, and IE11 browsers.
The well-documented template, featuring a responsive layout, includes JS Files, HTML Files, and CSS Files.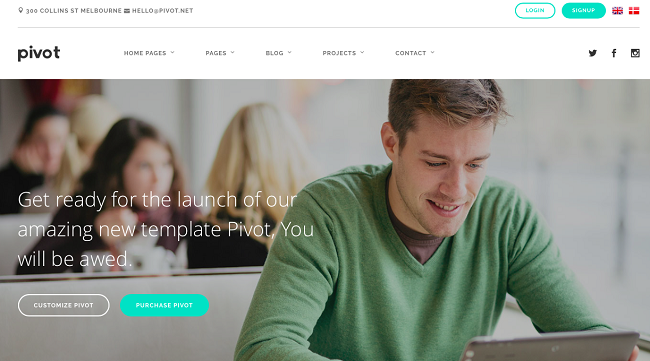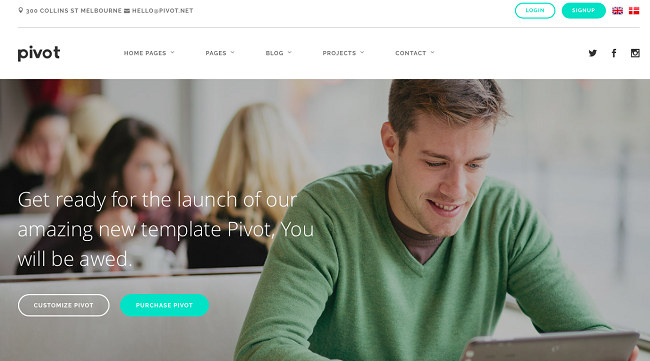 Freelancer Bootstrap 4 Website Template
This is an amazing HTML template for freelancers and agencies that you can use to showcase your work in style.
This template uses Bootstrap 4 that you can customize according to your requirement without any hassle. We have also published an article about the best WordPress themes for freelancers, don't miss that.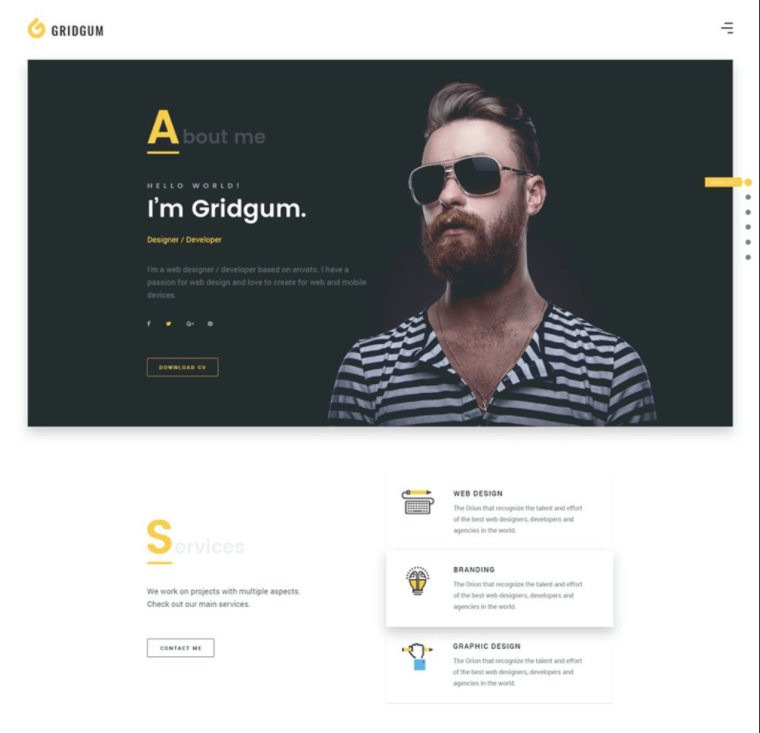 Bitap
Bitap is another modern HTML template for corporate and business sites. You get access to more than 17 different page templates when you buy this template.
It also offers you two different homepage variations to choose from. You can customize the code of the template without any hassle.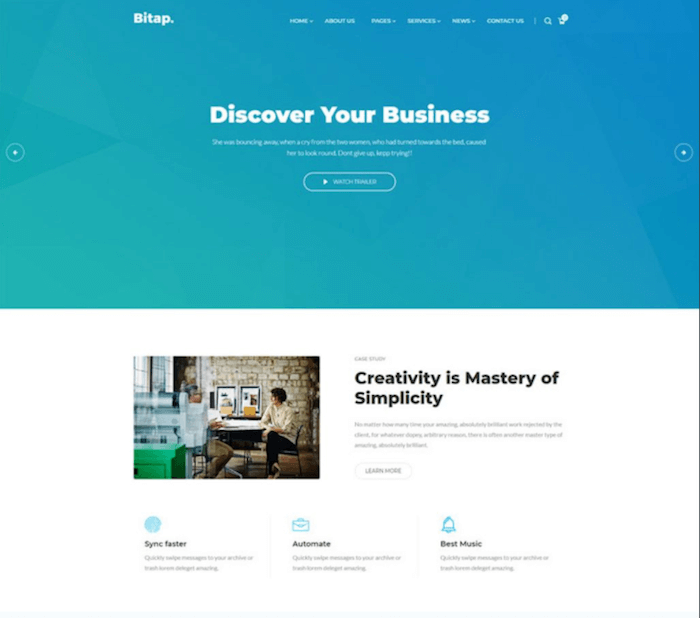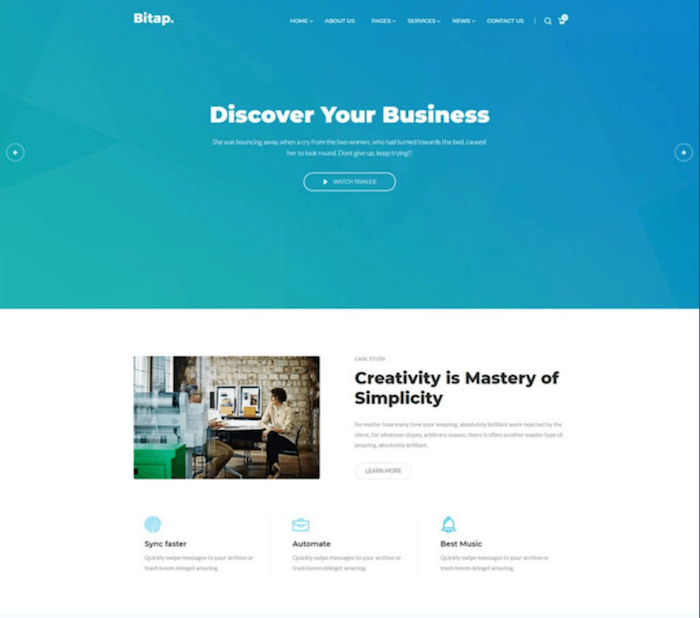 Bremen
Bremen is a template that architects cannot do without, simply because it is modern, clean, and perfect for showing projects. The template is versatile enough to suit a large architectural firm or a boutique architect firm
It features compatibility with Bootstrap 3.x, Bootstrap 2.3.x, IE9, IE10, IE11, Firefox, Safari, Opera, Chrome, and Edge. It provides cross-browser optimization and smooth transition effects.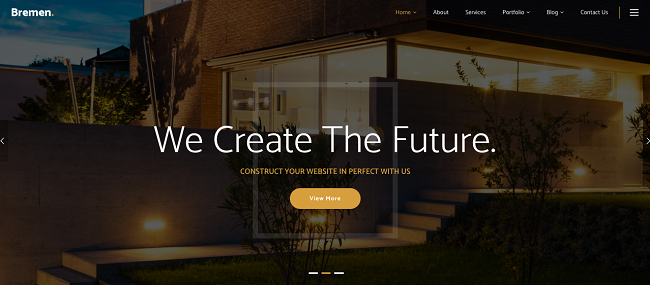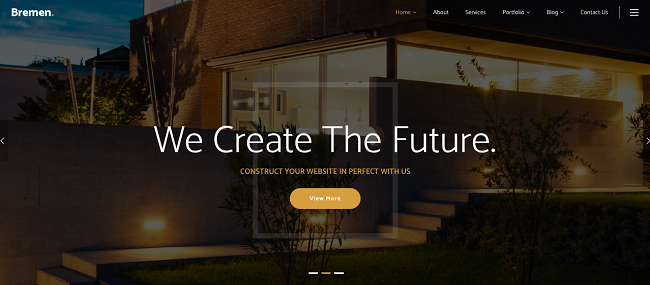 Mosty
The Mosty Template is created for corporates with a modern outlook and it also accommodates users who want to create blogs or personal pages. The clean and trendy template is simple, smooth, and easy to customize.
Completely mobile-friendly, the template features include three homepage variations, two portfolio layouts, three one-page layouts, and one landing page. The template provides cross-browser support and proper HTML codes with comments.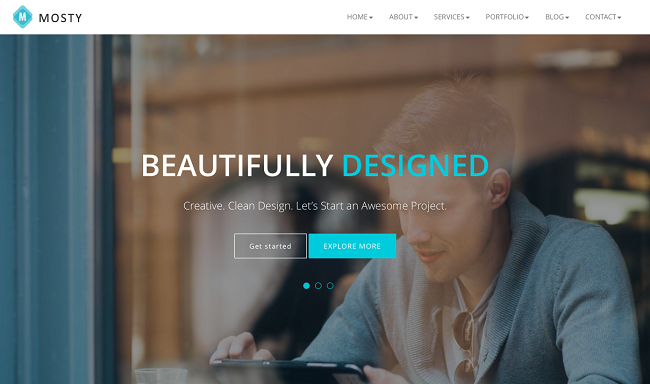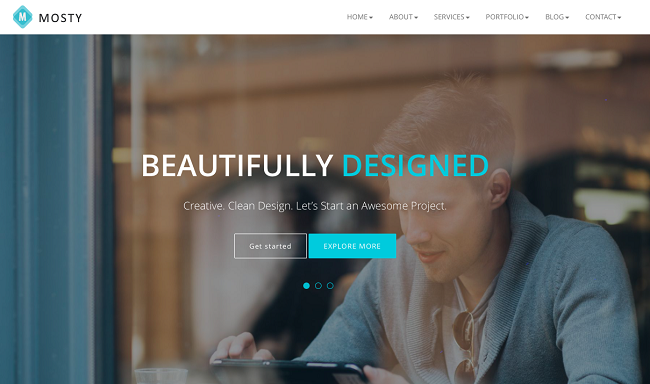 Transportation
The Template Monster Transportation Bootstrap Template features a contact form that allows the visitor to seek a desired course of action for further information. The template's content blocks present the product or service in all its glory.
The template's other unique features include multiple gallery types such as grid, masonry, cobbles, and without padding grid. Further, the template offers over 45 readymade HTML pages supplemented with a large number of UI elements and blocks which is a perfect bonanza for transportation websites.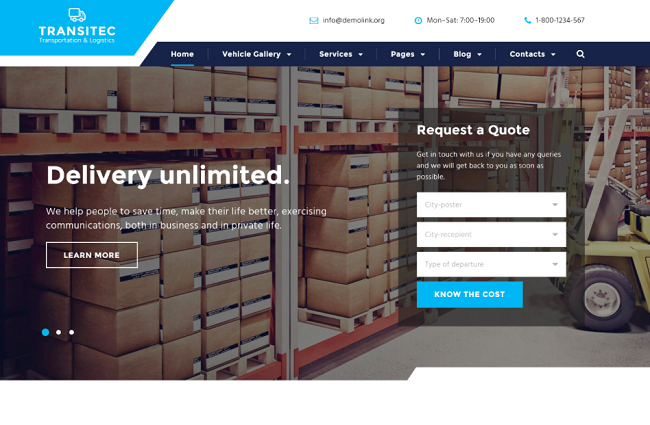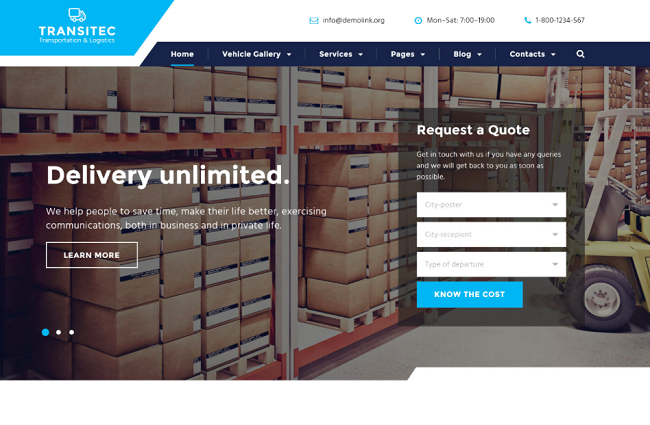 SEO Bootstrap Template
The template is the ultimate choice for flat web design lovers. Built with Bootstrap 3.3, it is designed for quick and easy scans, flawless adjustments with any screen size, and easy and speedy customization via multiple headers and footer variations.
The template's W3C and SEO-friendly code make the website page genuinely cross-browser and cross-platform leading to stability. The model offers five blog layouts with a revolutionary blog timeline optimized for desktop and mobile platforms.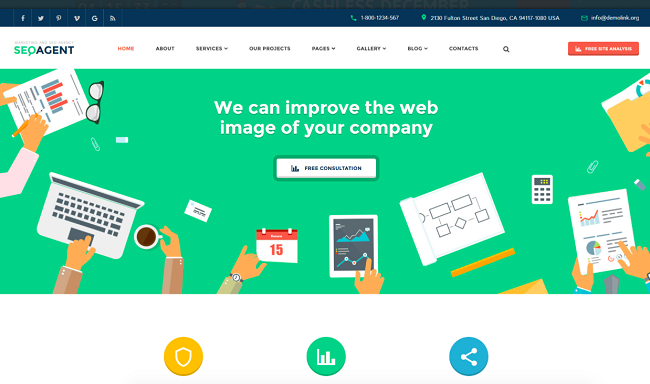 Yogameta
Yogameta boasts a unique name that helps to include a wide variety of websites covering business, web stores, personal, blog, travel, and sports websites. The template allows any online shop to go live out of the box via integrated eCommerce page templates.
The minimalist design template comes with rich visual effects and also a timetable that helps the audience be updated on upcoming events. It supports a modern design with an Instagram widget, Google Maps interface, and working forms besides a live chat feature.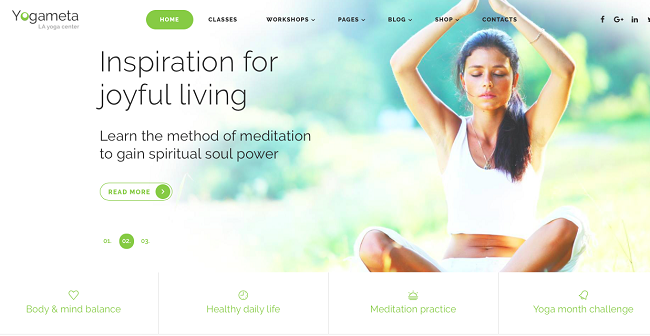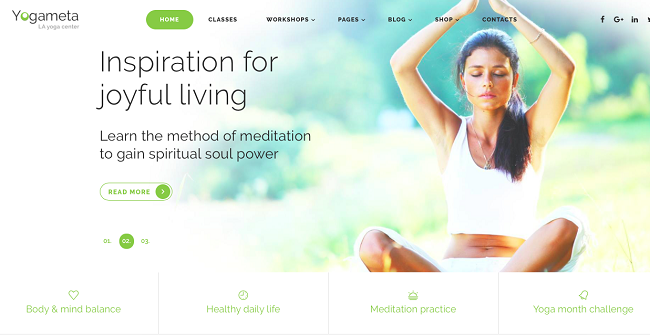 Dental Center
This one is a pragmatic template that appeals to dentists, as it is fully editable, creating unique versions of a business page for the dental sector. It hosts such features as Accordion, Carousel, Gallery, Isotope, Slider gallery scripts.
It offers 35 ready-to-use HTML pages, an appointment manager, five ready-made blog layouts, and multiple gallery options. Other features include online chat, extra pages layout, search form, newsletter subscription, and a contact form.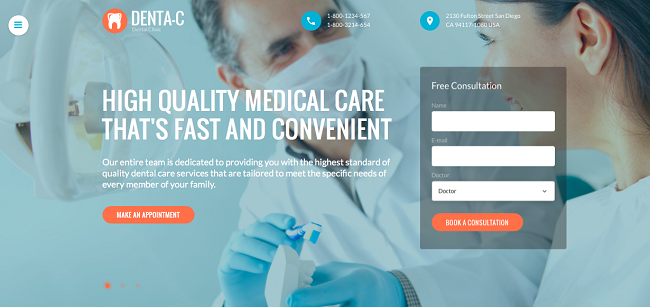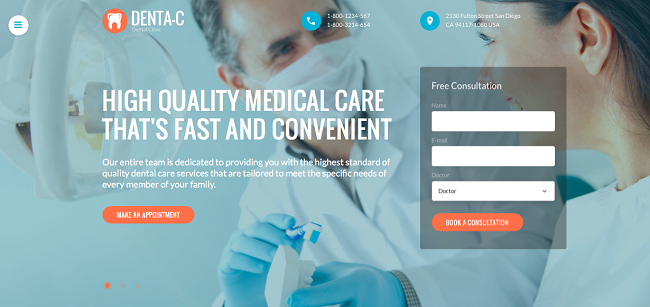 University
The Template Monster University Template is logically arranged to ensure information is provided in a succinct manner without overload.
The template offers other features such as ease of statistical data presentation, ghost buttons with hover effects, and animation with HTML plus and Parallax.
The design provides plenty of images to enable showcasing the university in all its glory.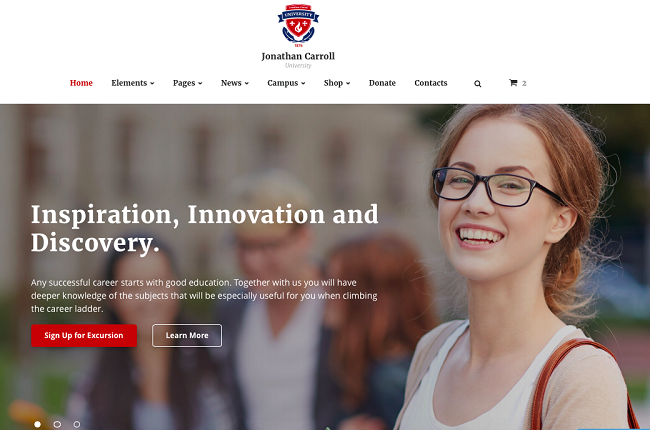 Material Kit Pro
An amazing Bootstrap 4 UI design that is inspired by Google's Material Design. This design comes with a huge number of components that you can put together to create a very professional design.
It features over 100 different components that you can use for your design, it offers you 11 different example pages that you can use to create your final design.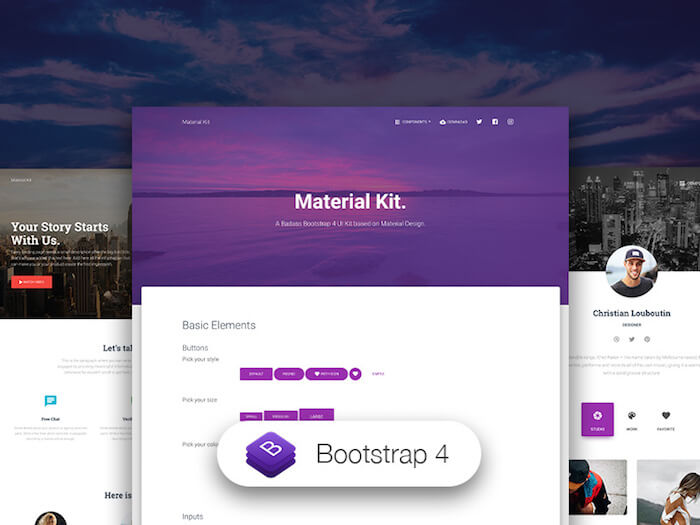 The Start Bootstrap Creative
The theme is perfectly suited to the requirements of small businesses. The multipurpose theme is a boon to them as it serves as a great boilerplate for future Bootstrap-based projects.
It comes with plugins and features that include custom fixed navigation menus with scrolling animations and a full-page image header banner with vertically centered content. The theme offers deeper customization options with the inclusion of LESS files.
With its modern and unique design, it offers a fully functional portfolio image grid with hover effects and a working lightbox gallery.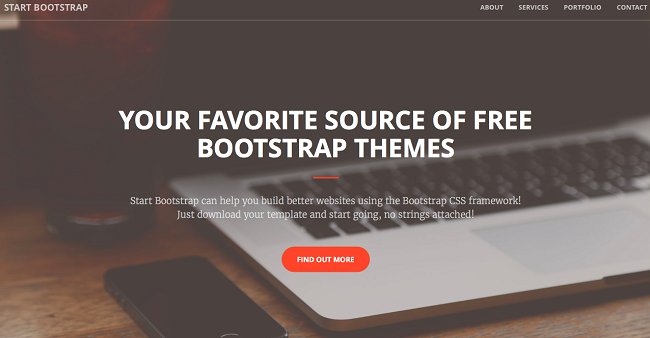 The Start Bootstrap Stylish Portfolio
The Portfolio Theme is excellent for those interested in off-canvas navigation with a custom toggle button. It features smooth scrolling through content sections using jQuery.
The theme includes features such as a 100% height header section with a full-page background image and vertically centered content, portfolio image grid, services section with Font Awesome icons, and footers with Google Maps and social icons.