A collection of the best free logo maker websites that you can use to create your logo free of cost.
It is extremely important to have a very professional-looking logo for your business because the logo is the face of your business.
Along with being an effective marketing tool, the logo of a business is one of the most important factors that connect your audience with your brand.
A creative logo creates a recall value for your business in your audience's mind and establishes instant familiarity.
Be it a big multinational business or a small-scale proprietorship; having a logo that connects your business with customers is essential.
However, creating a professional-looking logo that perfectly defines your business is an arduous task for most people. Along with carefully visualizing the design elements of your logo, it is also essential to use the right design tools.
Many people outsource the designing task and end up creating rehashes of old logos that usually come out as reminders of some other brand.
And, why pay a hefty amount for getting a logo for your business when you can do it for free? Yes, you heard that right.
There is plenty of online logo-making tools that can help you in translating your vision into an efficiently designed logo. With a wide choice of designing options, these tools come in handy when you want to create a customized logo for your business.
The best part is that you don't need to hire a professional designer for creating your logo; all you need is a computer, an internet connection, lots of creativity, and an article like this one to help you know about the best free logo making websites.
Read on for a comprehensive list of free logo-making websites:
---
Don't Miss:
DesignEvo
One of the best and most comprehensive solutions to create your logo for free. This site offers you tons of amazing tools, icons, fonts, and templates that you can use to create your logo.
You will get access to over a million icons and some modern fonts to create your logo. You also have over 5000 ready-to-use templates to choose from.
No matter what your niche is, you can create the perfect logo on this site. You will get a comprehensive customization option and a user-friendly interface to create your logo.
The site gives you the option to save your logo and make unlimited edits to make sure that your logo is perfect before you start using it.
They have premium packages as well, and if you choose to go for the premium package here is a coupon that you can use to get a discount "DERV100FHY"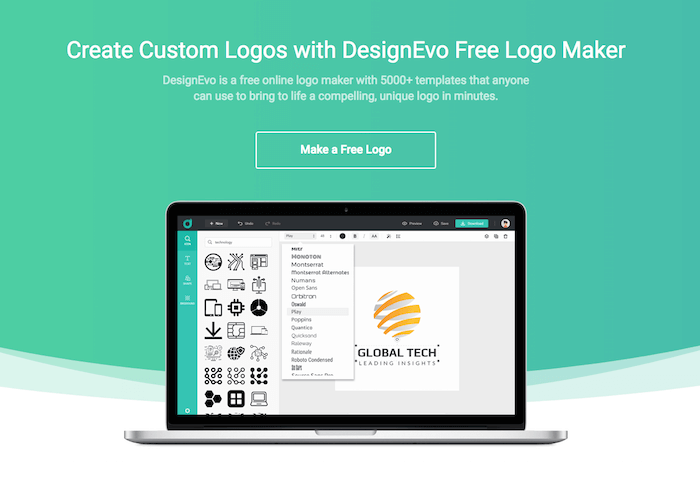 Tailor Brands
Tailor Brands is an AI-powered logo maker that you can use to create a professional-looking logo for your business in just a few minutes.
Simply enter your business name and select from a variety of design options to create a unique logo that represents your brand. You can also customize your logo with colors, fonts, and other elements to make it truly yours.
Once you're satisfied with your design, you can download your logo for use on your website, business cards, and other marketing materials.
Creating a custom logo with the Tailor Brands logo maker is quick, easy, and affordable.
Other than logo designing, Tailor Brands offers you the option to design your website, and register your LLC company. So, in a way, it is a one-stop solution to start your business.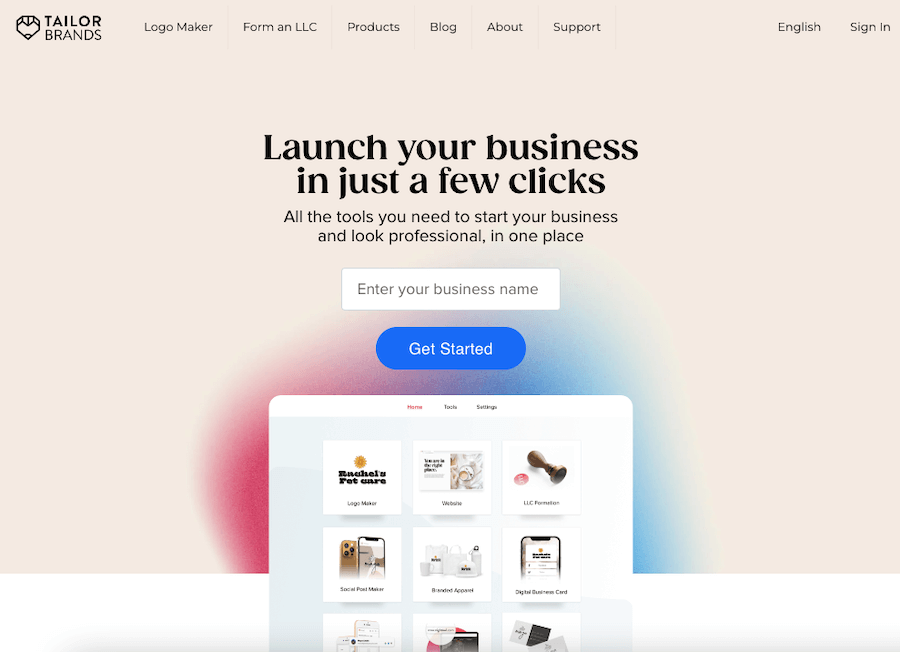 Looka
Looka is an AI-Powered logo design and brand kit building software that you can use to create your logo as well as all the marketing materials for your brand.
You don't need any design knowledge to create a professional-looking logo design for your brand. Your logo will be ready in a few clicks almost on automation.
Once your logo is ready, Looka's AI system will create your brand kit that will include all the necessary graphics and printable for your brand.
You can refer to our Looka review to know more about the platform.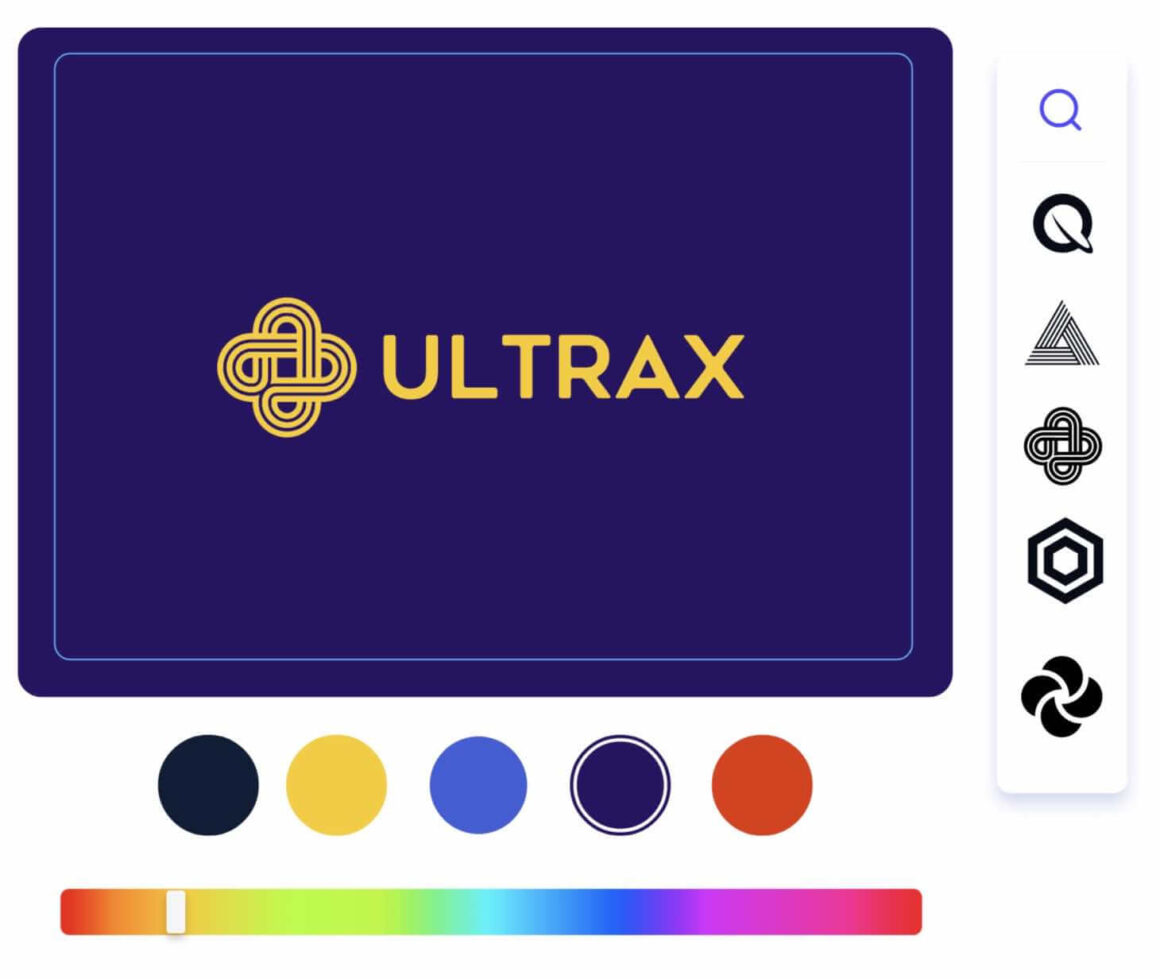 Turbologo
Turbologo is a well-known logo generator that uses Artificial Intelligence technology. With this service, you can make a logo in just a couple of minutes.
More than 3 million icons, fonts and graphics are available to users, as well as thousands of ready-made logo templates for different subjects. The design process is absolutely free and unlimited.
Once the logo is finished designed, it can be downloaded in any convenient format.
Also, Turbologo allows you to get not only a logo but also corporate identity, business cards, letterheads and much more for business.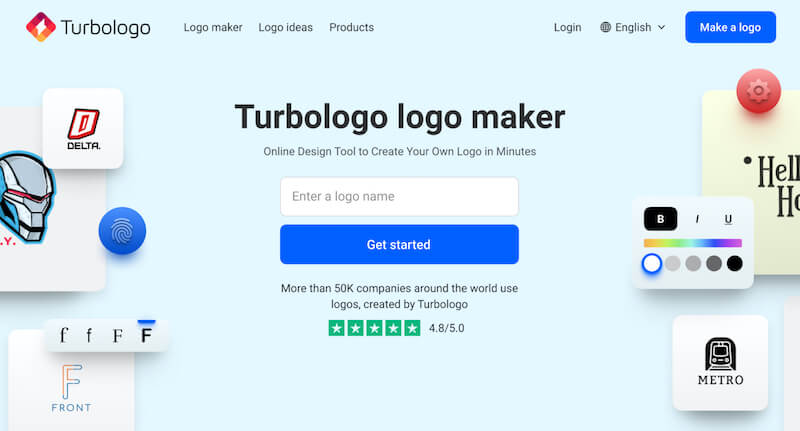 Logo Crisp
Logocrisp is a free logo maker that you can use to create your logo. The tool is quick and simple to use, you just need to add the text that you wish to have in your logo and get started.
The tool offers you over 10,000 logo design options to choose from. You can add your creativity along with the ready design templates to create the perfect logo for your business.
The ready logo templates are placed in different categories depending on the niche to make it easier for the users. If your business is related to agriculture, select it from the category dropdown to make the process even quicker.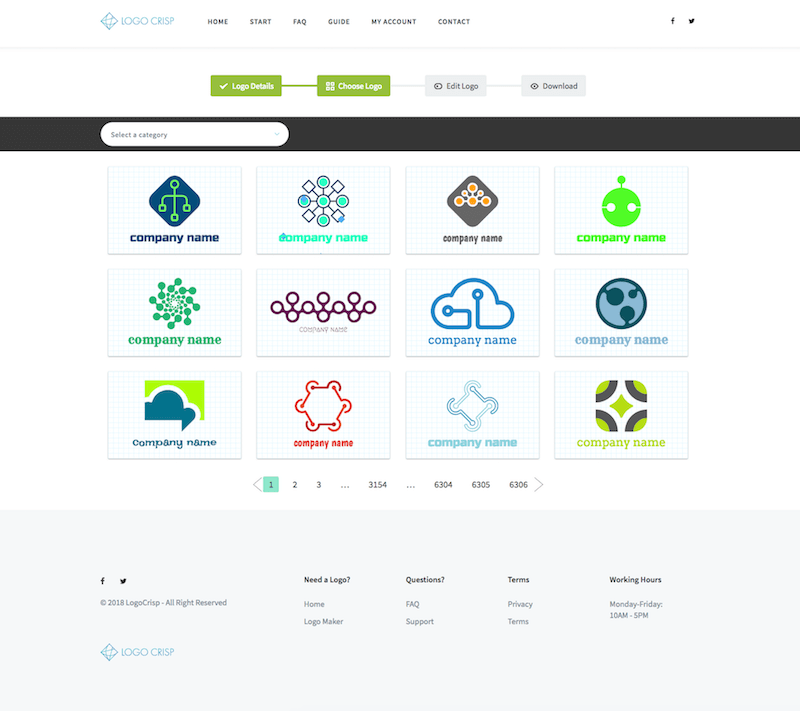 Crello
Crello is an all-around graphic design solution that satisfies the needs of everyone making professional designs without special skills. And a free logo maker is one of the most in-demand tools among 7 million Crello users worldwide.
It allows you to pick a starting point among already thought-out pre-designed logo patterns, edit its color scheme and fonts, add fantastic objects and images, and brand it the way you want in literally a few simple clicks.
You can even animate your logo or start with a pre-optimized logo format, such as a Youtube logo, circle logo, sports logo, or the like.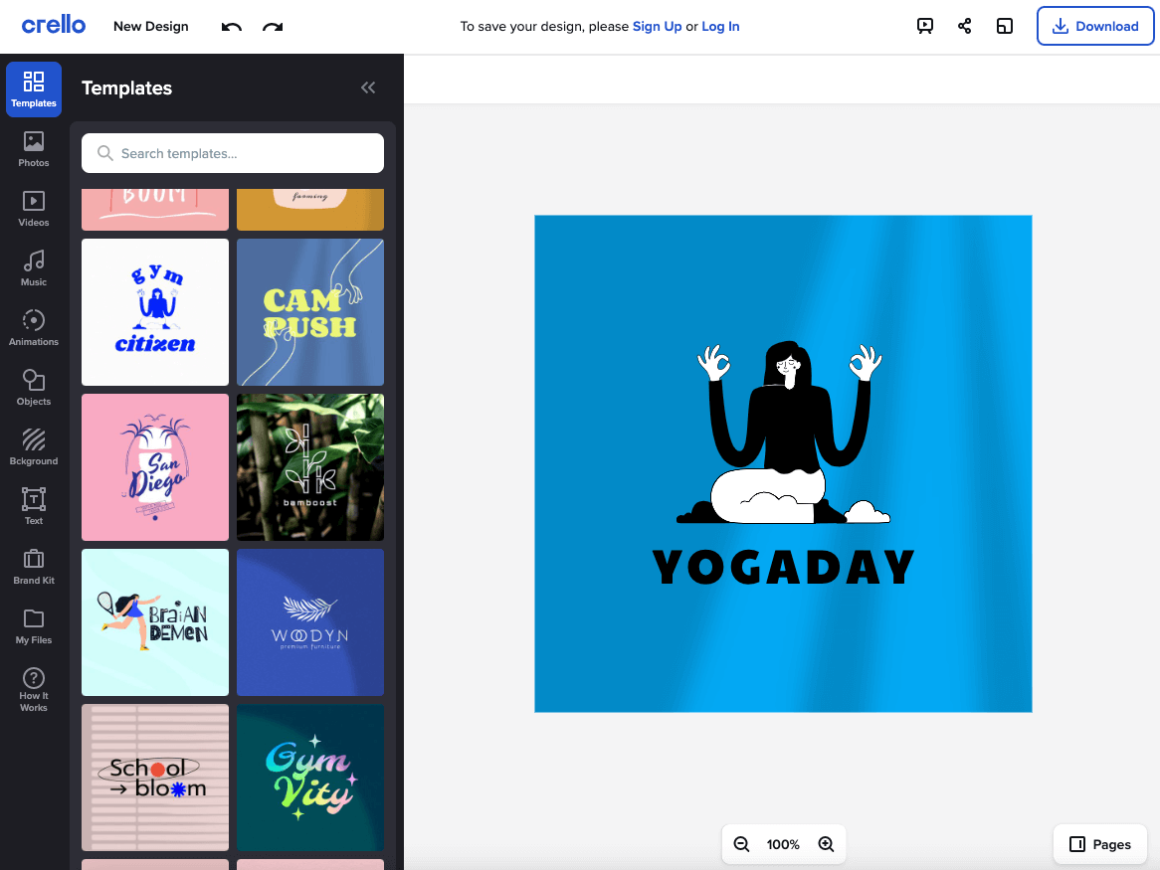 ProDesigns
If you're looking for designing a modern, elegant and high-quality logo for your company then ProDesigns is the preeminent solution for it.
ProDesigns have worked with the myriads of MNCs, startups, small businesses, and well-known firms across the globe and they have positive reviews from the clients.
The expert and experienced team of designers is always eager to deliver world-class logo design to clients. You can avail all types of logo designs for your brand from ProDesigns.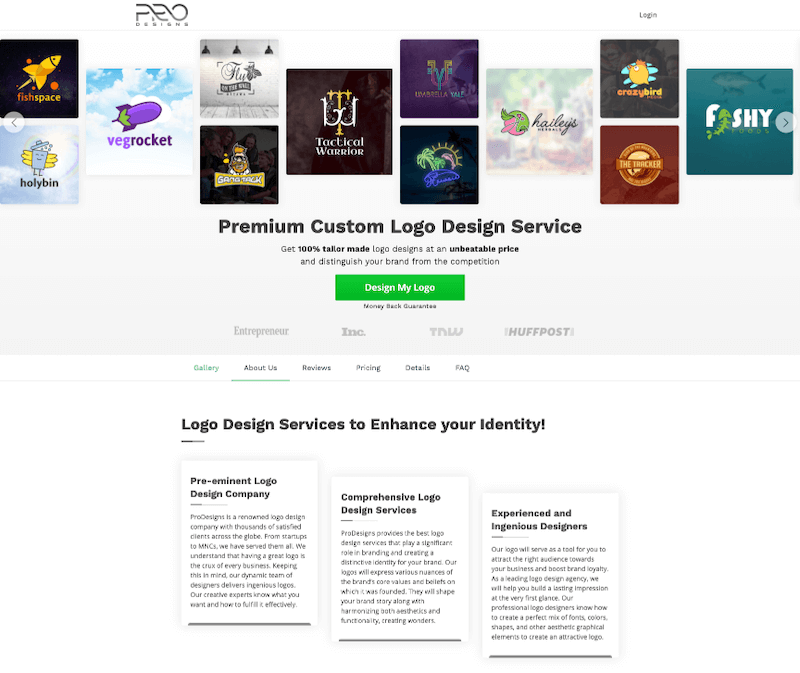 Graphic Springs
Graphic Springs is an online tool that offers everything that you need to design a professional-looking logo. The only difference here is that you don't have to dish out a huge sum to get your logo designed; Graphic Springs does it for free.
The website features a variety of templates and designing options to choose from, and you can even customize the color of the logo template as per your requirements. Worth a try!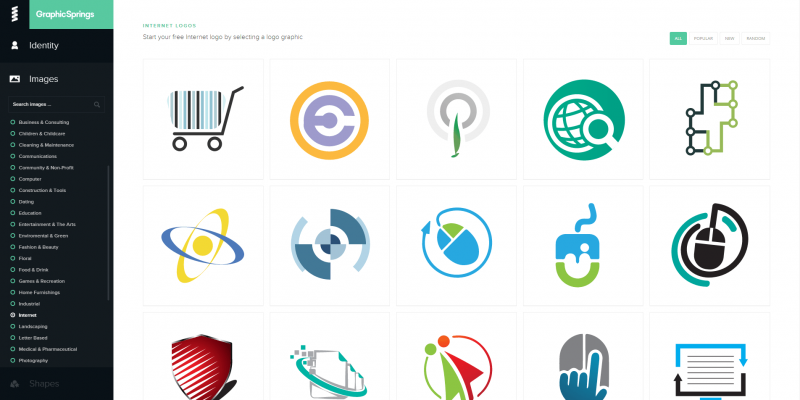 Ucraft
Trying to create a professional logo without the know-how of designing tools? Try Ucraft! This feature-rich online logo maker offers a plethora of web templates, free cloud hosting and much more to help you create a logo even without any technical designing knowledge.
Creating a logo on Ucraft is simple. All you have to do is choose an icon, add your business name and customize the font and color as per your needs.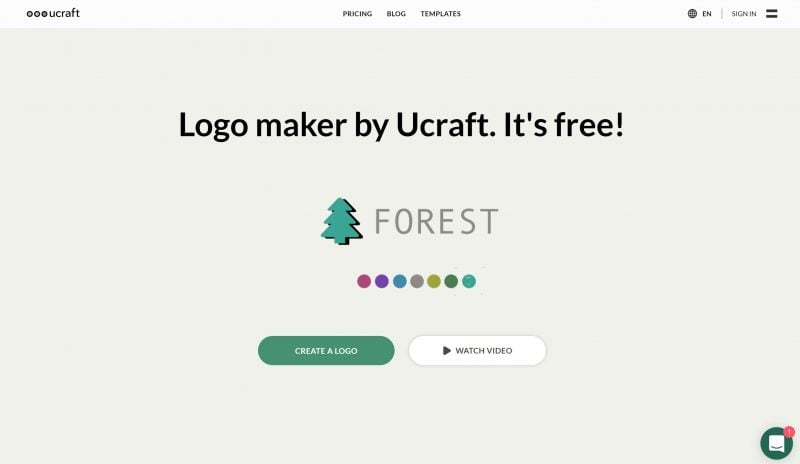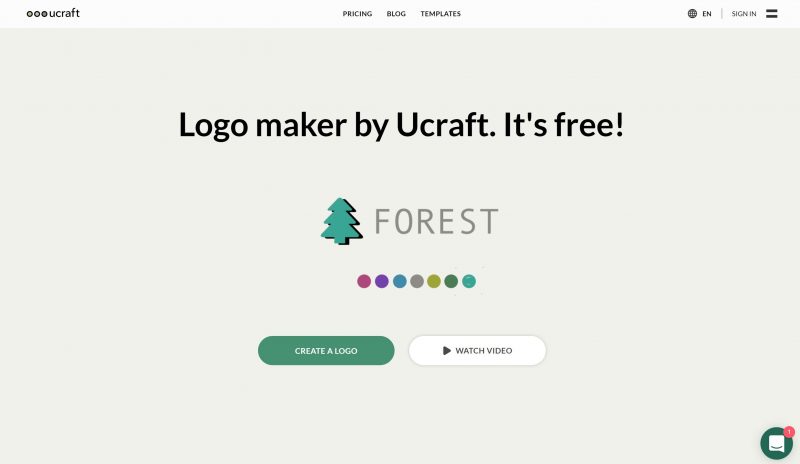 Free Logo Services
Designing a logo on free logo services is as simple as the name of this platform. It has a variety of templates that can be saved on a cloud for free.
You can choose suitable text, font, color, and icon for your logo and seamlessly integrate all the design elements into creating a logo that connects with your audience.
The website's user-friendly interface lets you add custom text, and all you have to do is simply scroll through the logo designs that show your custom text and choose the most suitable option.
You can also use the site to create business cards with your logo on them. A great pick!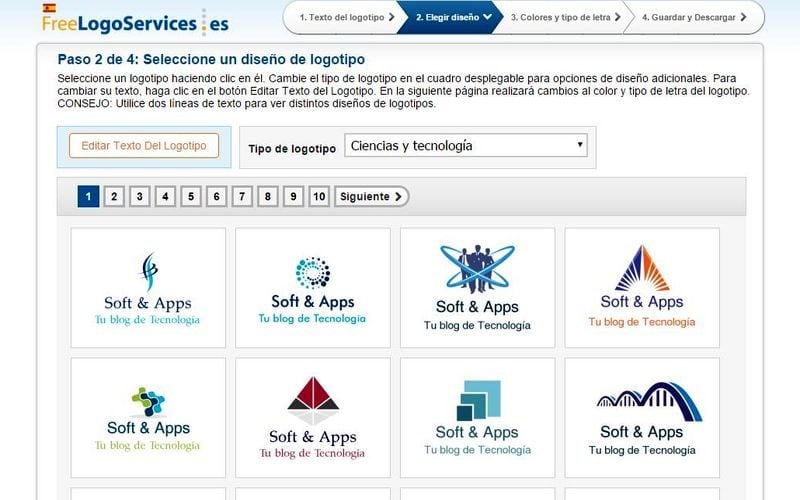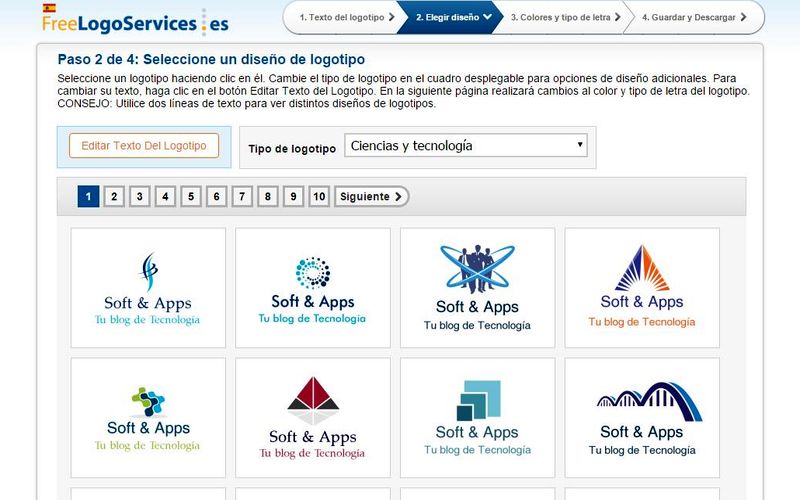 Online Logo Maker
Online Logo Maker offers a simple and easy-to-understand user interface. You can use this platform to create a professional logo with dozens of templates and font styles to choose from.
The platform lets you create a free account and come back to the logo maker and continue with the designing anytime you want.
Along with creating customized designs, you can also tweak your logo with little edits here and there, as and when you require.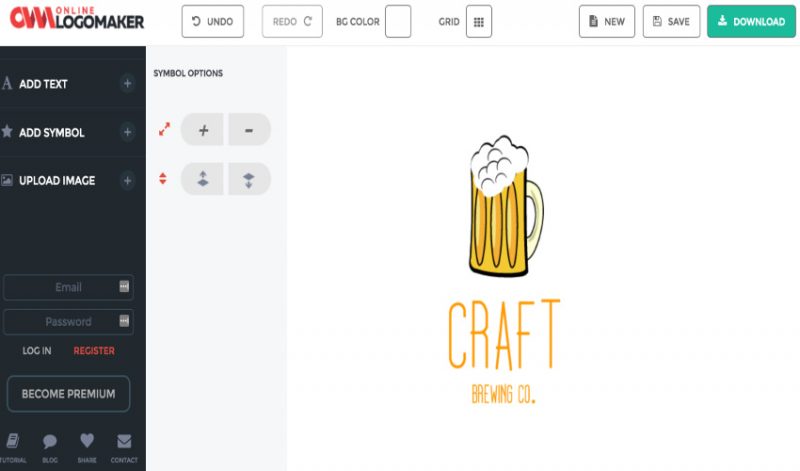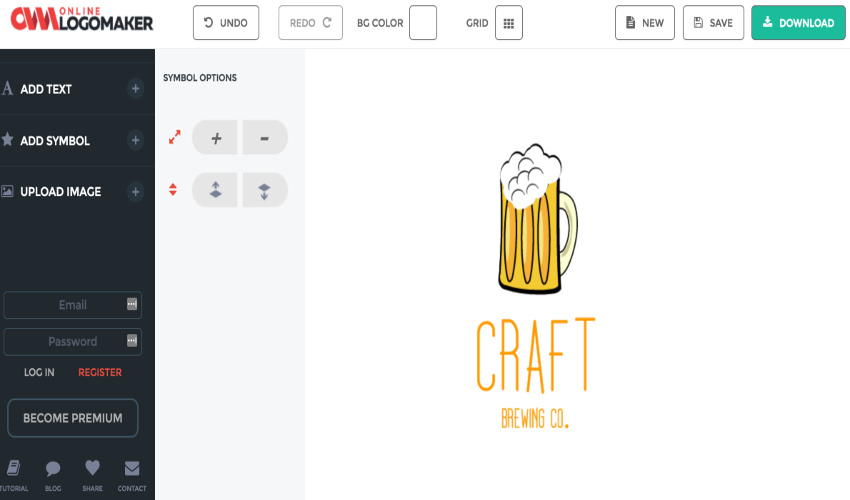 Designmantic
With Designmantic, you can create a unique logo that is designed as per your specific industry's trends. You can choose your preferred font, color, style, and design.
Just enter the name of your business and choose from the list of 30 industry categories that the logo maker shows. Once you find the logo of your choice, edit and customize it just the way you want. It's that simple!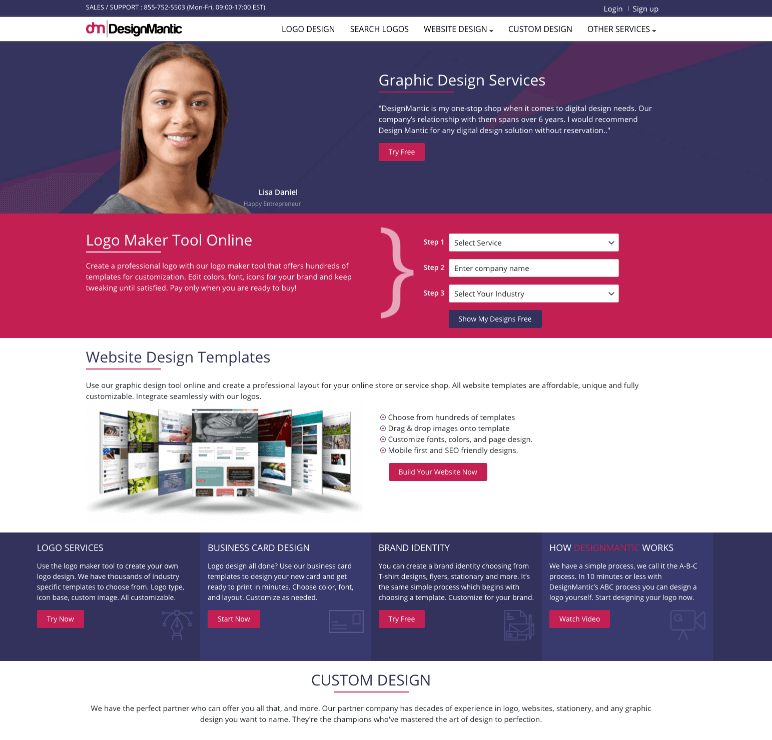 Shopify Logo Maker
Shopify offers almost all kinds of business development tools and a logo-making tool is one of them. The endless list of features that Shopify offers will help you create a professionally designed logo in no time.
All you have to do is just type your name and choose an icon and customize it according to your specific needs. From the list of 4 different layouts choose the one you like, and your logo will be sent directly to your email.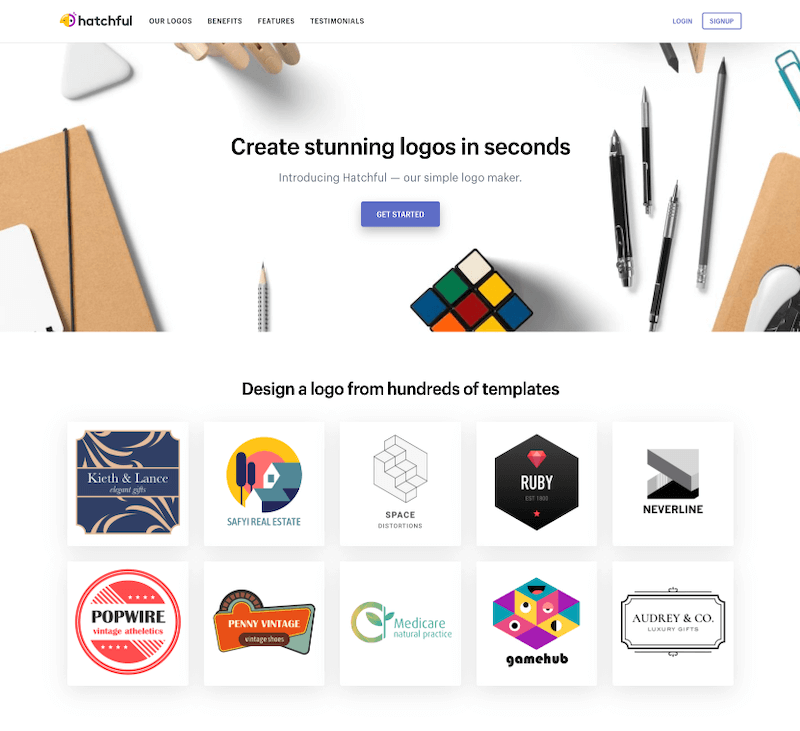 Zillion Designs
True to its name, this logo-making platform provides zillions of designs and offers numerous options to customize them according to requirements.
Just type in your business name, choose the category of your business, find the logo of your choice and edit its fonts and colors the way you want. With Zillion Designs, you can even add different shapes and designs to your template to give your logo an extra touch of creativity.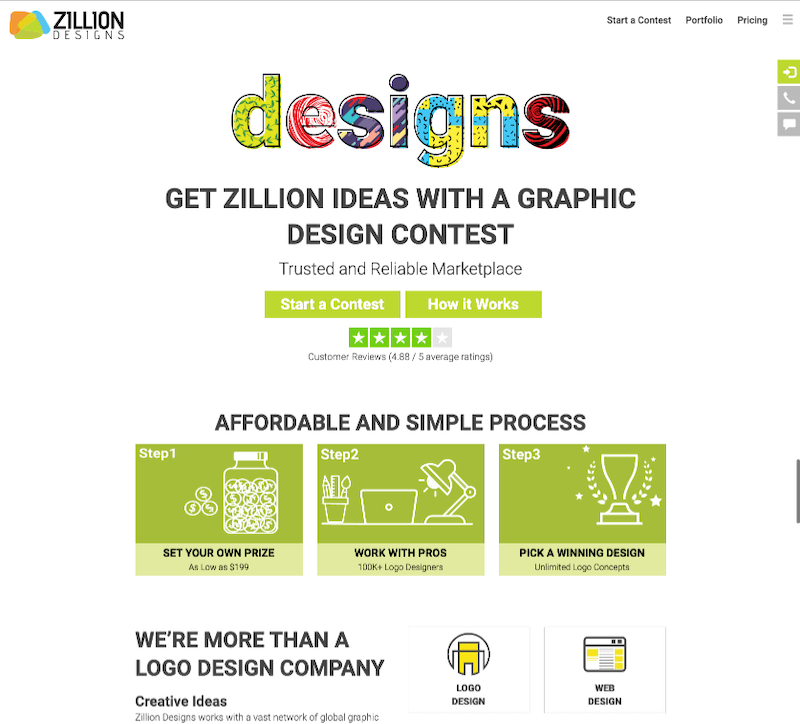 Foundry
Foundry is one of the most user-friendly online logo makers and is ideal if you want to create a professional-looking logo with numerous customizing options.
With Foundry, you can create and edit a well-designed logo for your business even through your phone. Talk about user-friendliness!
The online logo-making platform offers more than 3000 different design elements and icons that you can customize as per your needs.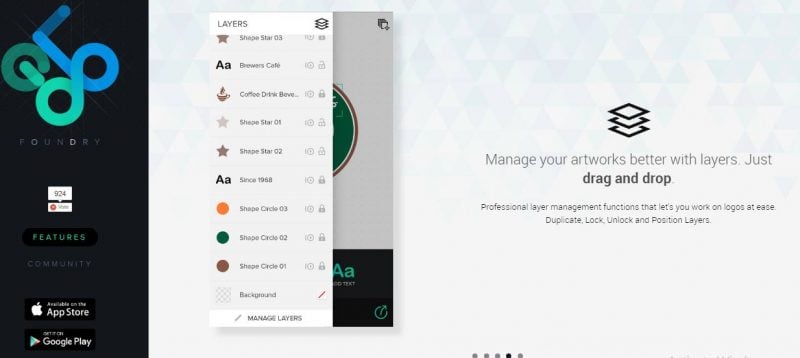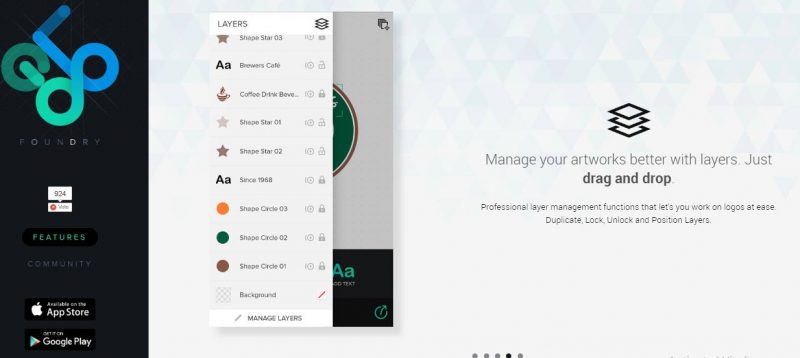 Logo Maker
Logo Maker is one of the oldest logo-making platforms and has served more than 3 million small and big entrepreneurs and business owners.
You can choose any of the 10,000+ icons available and save your logo in your account. All you need to do is create the logo of your choice and simply generate an HTML snippet for your website.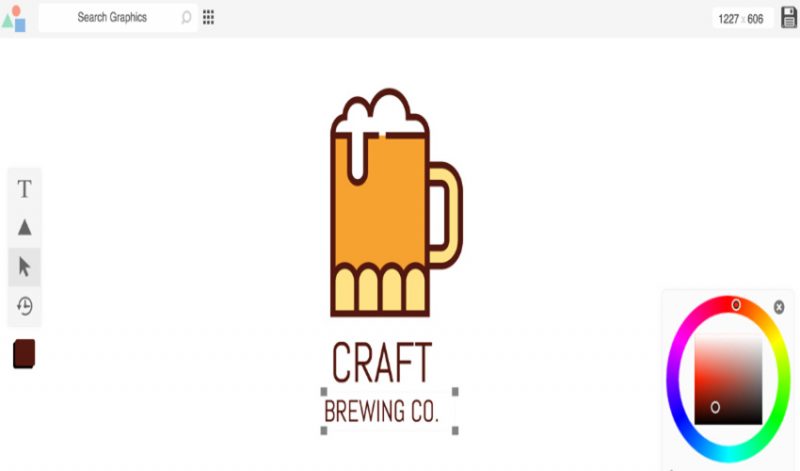 Logaster
If you need a small-sized logo for any of your business needs, Logaster is the ideal choice. The platform allows you to create a logo using different templates and also shows different variations of your logo.
You can then save your logo, open and view it anytime you want and download its small-sized image whenever you like.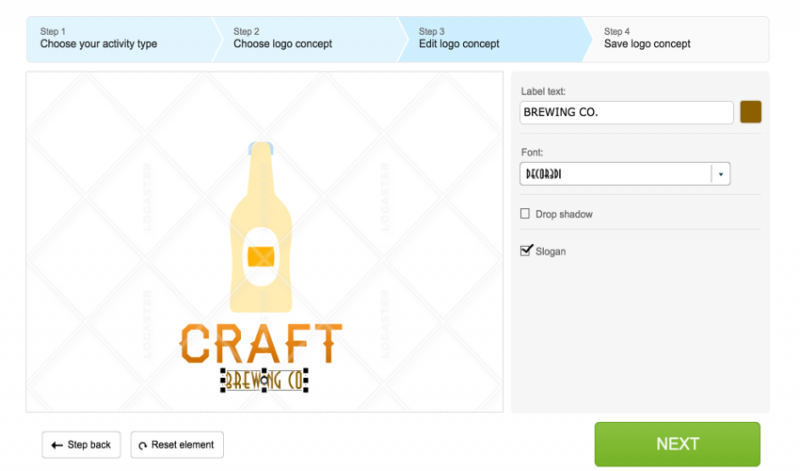 Logo Genie
Following a few predefined steps, Logo Genie creates a logo for your company like magic. The free platform will give a boost to the branding of your business with its elegantly designed logo templates.
It allows you to create a logo with amazing colors, fonts, and design choices within seconds. There are close to 1000 graphics to choose from and the icing on the cake that all of this can be done for free!
Canva
Need a full-sized high-resolution logo for your business? Try Canva! It helps in creating a professional logo with over 100 free templates, layouts and free images to choose from.
This highly user-friendly platform lets you design a professional logo even without any prior knowledge of logo designing.
Canva also lets you create social media posts for your new logo with predefined social media layouts. From the creation to the sharing of your logo, everything will be taken care of.
With Canva, you can download the high-definition logo for your business in JPG, PNG, and PDF formats for free.
Also, don't miss this article about other tools like Canva.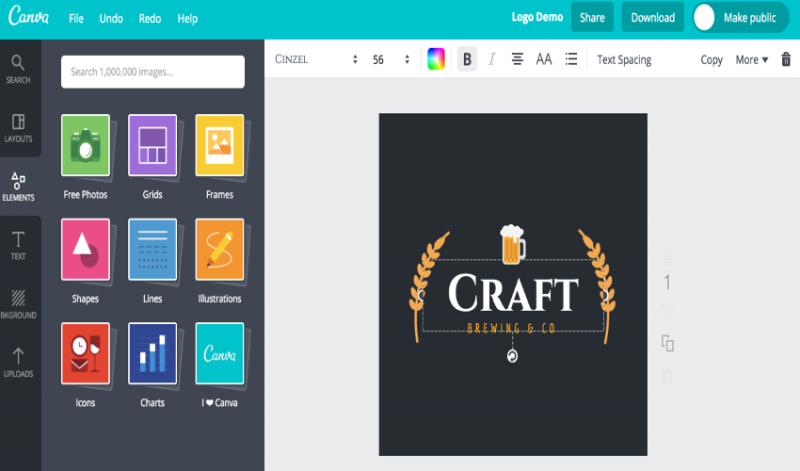 Logo Garden
This is one of the most preferred free logo-making tools with more than a hundred thousand users. Logo Garden offers logo templates for all kinds of industries from accounting to transportation.
The wide range of layouts, fonts, and colors enable you to create a perfect logo and establish a brand identity that lasts in your audience's mind.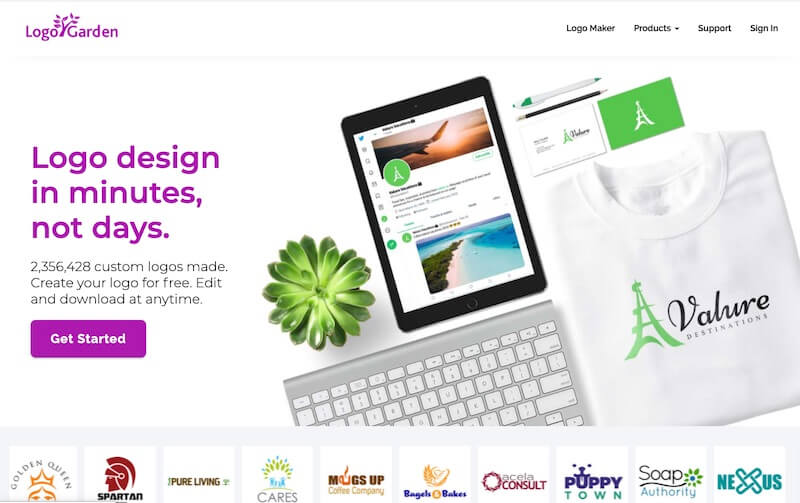 LogoTypeMaker
With LogoTypeMaker, you can design a logo for your business in less than a minute. This is an ideal logo-making platform for startups and small industries, no matter what niche you are working on.
You just need to type in the name of your company, click on 'create logo' button, select the colors, fonts, and icons that you want to include in your logo, and you will have your custom logo created in no time. Tadaa!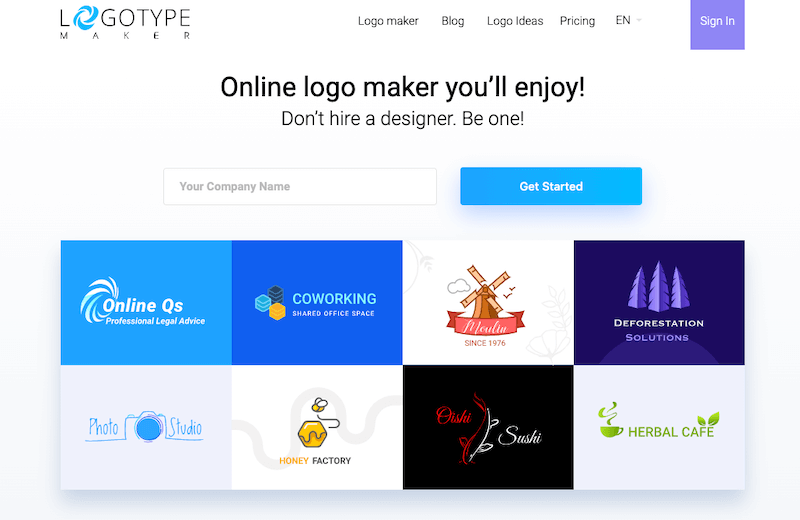 Logo Factory Web
True to its name, Logo Factory Web is a one-stop solution for creating a professionally designed logo and it will help you design a Wordmark logo within seconds.
Some of the largest tech companies in the world including IBM, Instagram, Facebook, etc. use the Wordmark logo for their brands.
The best part is creating a logo from Logo Factory doesn't require any subscription or downloading fee, you get a professional logo for your brand free of cost. Tempting, isn't it?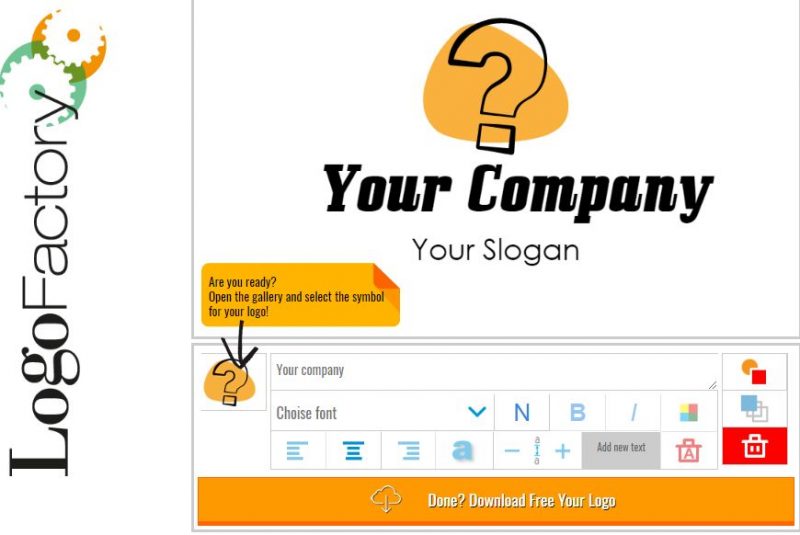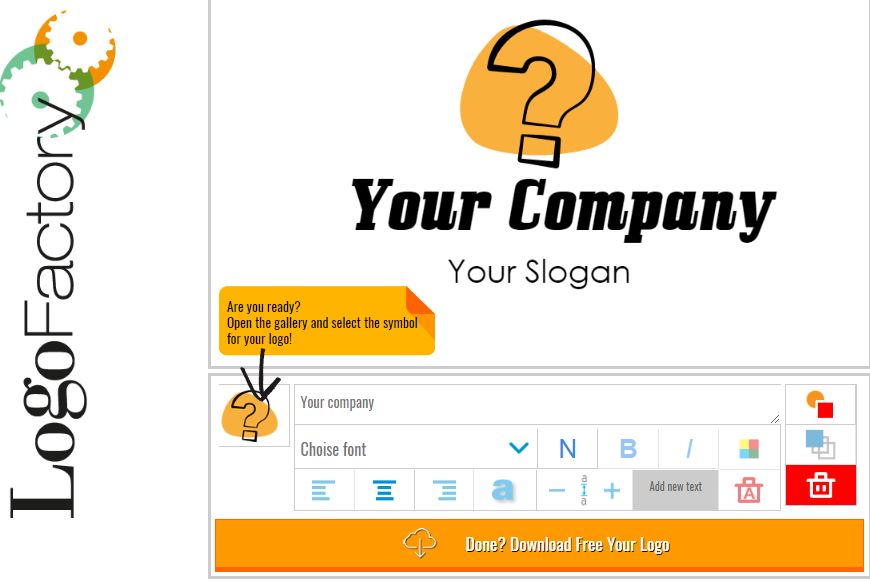 Hipster Logo Generator
Hipster logo generator helps you to create a trendy logo for your brand or business with numerous design options.
This logo generator has a wide range of colors, fonts, styles, and designs to choose from so you can customize your logo to look the way you want.
Further, Hipster Logo Generator displays the logos that have been used recently by other users to give you inspiration for creating your unique logo.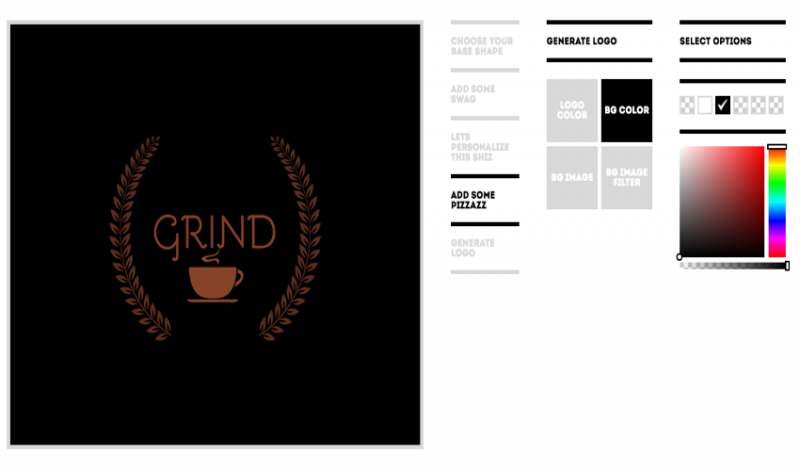 MarkMaker
MarkMaker is a simple logo maker that you can use to create your logo design. All you need to do is to add the keyword and the site will create a number of logo design versions for your to choose from.
The site is completely free to use and you can get hundreds of logo design ideas for your business.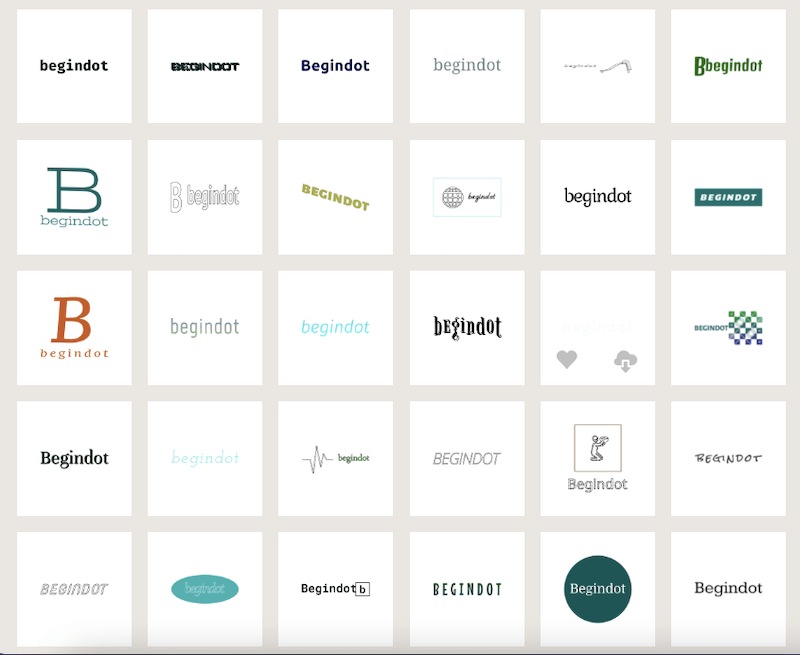 Flaming Text
Flaming Text is a widely used logo-making tool that is famous for creating out-of-the-box logos not just regarding text but also quality. It provides a vast variety of logo designs that you can edit and customize as per your specific requirements.
The platform also offers a graphics editor which lets you improvise on features like size, resolution, design, and much more; all of this for free!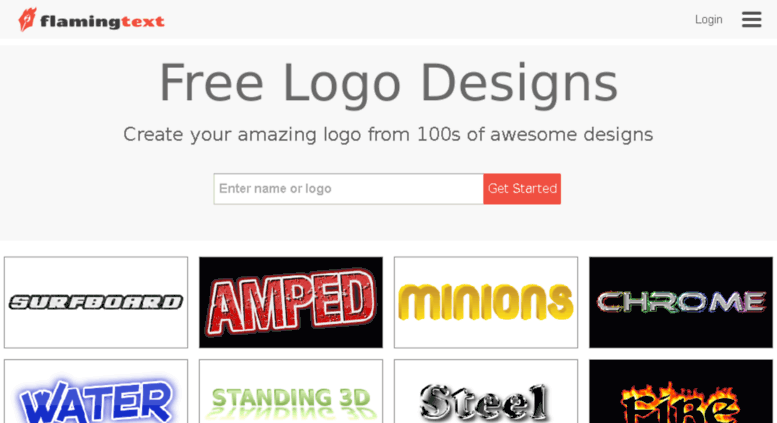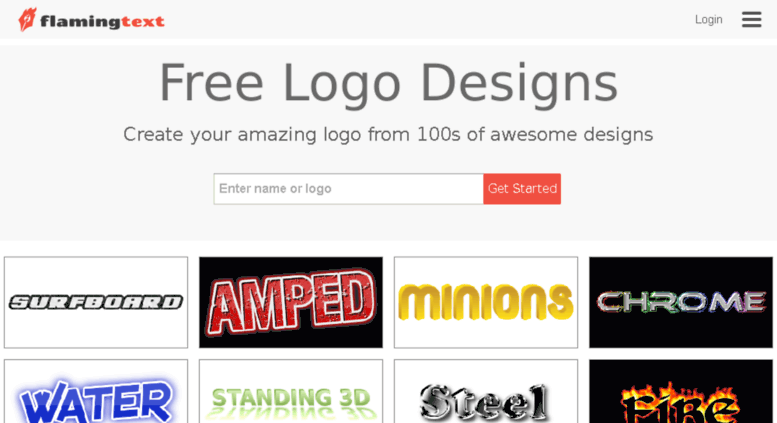 Jeta Logo Designer
Jeta Logo Designer is a logo-making software that lets you design a quality logo for your brand or business while offering a wide variety of styles, designs, and objects. There are close to 50 templates among different categories to choose from.
With Jeta Logo Designer, logos with transparent backgrounds can also be created. You can download your logo design in different formats including JPG, PDF, and many others. What else do you need for free?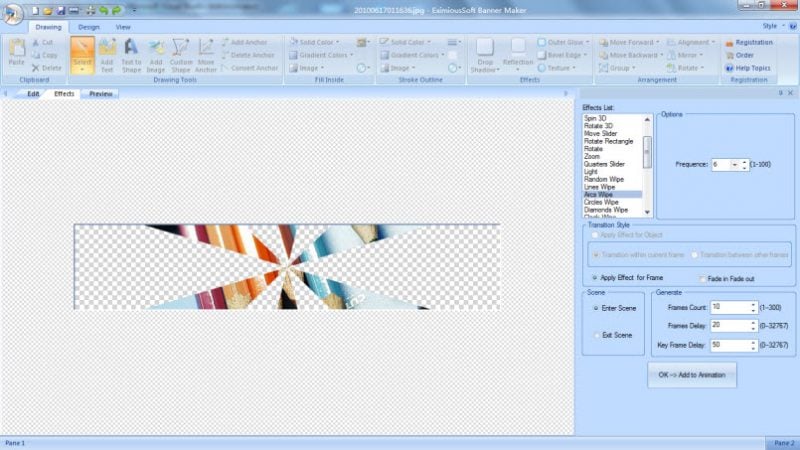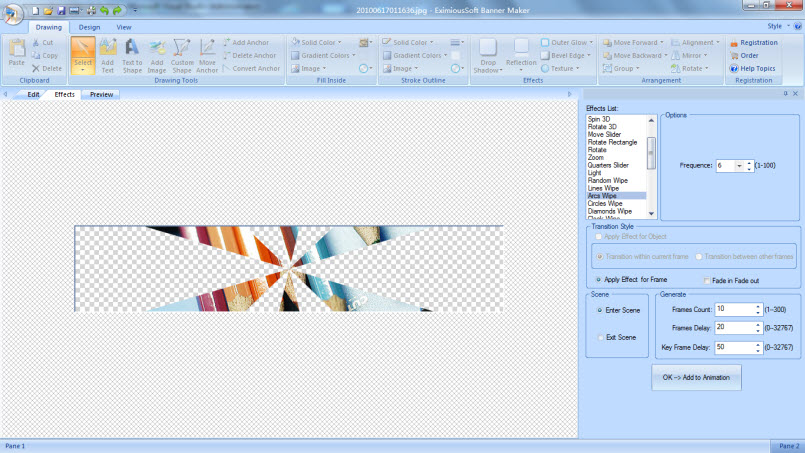 Why spend thousands of bucks to get a logo when you can implement your vision through a logo designing tool for free?
With the above-listed logo designing tools, you can create a logo for your brand as per your needs and use it to create a strong identity for your business.