Let's look at a few of the best video-sharing sites that people can use to share and find new audiences for your videos.
Some of these sites are different based on how you would access and use them, not to mention how these sites are different based on what videos are the key focus of each page.
But you'll find that each of these sites is worth noting in many ways. You'll have to look at what you plan on using for your work to make it easier for you to make your work visible.
How Video Sharing Sites Can Help?
Videos are big these days. No matter you are an individual creating videos on any topic or a brand who is trying to promote product or service; videos are going to be very helpful.
As we talk about the video sharing sites, there are a number of different platforms with a big audience base where you can share your videos and create a new audience.
If you are able to create quality original content, you are sure to get a lot of viewership on popular video-sharing sites.
So, make sure to create better quality content.
When it comes to video sharing, YouTube is the most popular platform for video producers. So, you can share your video content on YouTube. Also, don't miss these sites that are quality alternatives to YouTube.
01

. YouTube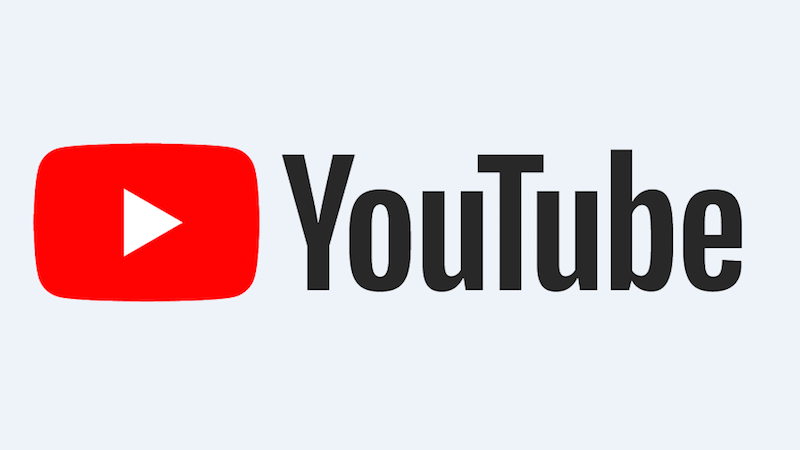 YouTube has become the gold standard among video-sharing sites over the years thanks to its simplicity and convenience.
The site uses machine learning to help with identifying recommended videos and for producing suggestions. The HDR and 8K content support features on YouTube make it an indispensable solution for people to utilize for their video needs.
Offers support for selling items among those with 10,000 or more subscribers
The desktop and mobile versions both support direct uploading
Users can monetize their videos with targeted ads
02

. Vimeo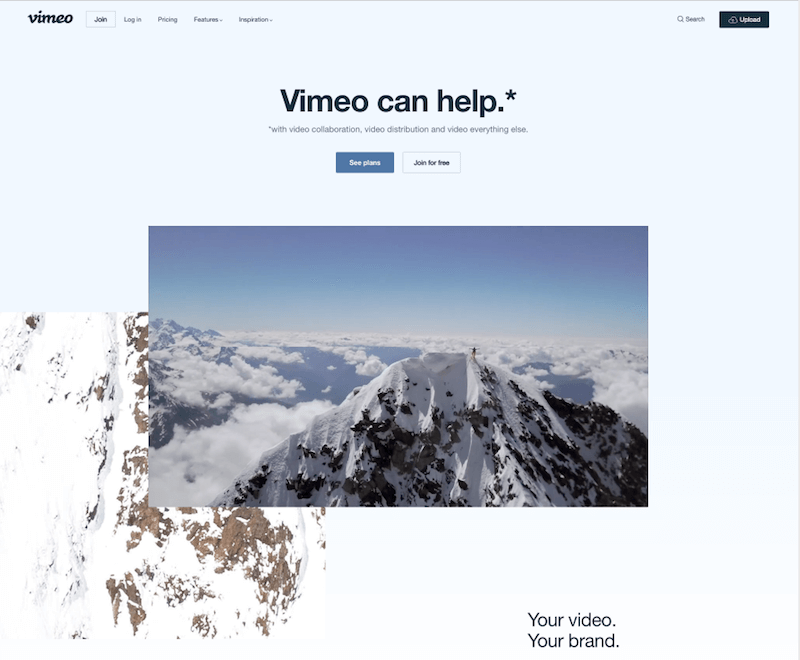 People have the opportunity to upload videos up to 20 GB in size depending on their account information through Vimeo.
The video on-demand feature also allows people to make their videos visible on demand while ensuring people can get more revenues off of these videos. The design ensures that the site can be more functional for marketing purposes.
Live streaming support is available
Can automatically archive videos up to 4K in quality
Live stats help people review points like peak viewers or the average view time
03

. Dailymotion
The functionality of Dailymotion is useful if you are looking to promote your work in specific parts of the world. Dailymotion uses targeting features that make it easier for your site to be visible and useful.
You can also work with different keywords that people can follow. Videos can be created with keywords that are easy for people to target, thus allowing people to get information on various things of value.
Includes personalized recommendations for users based on their viewing and searching histories
Works with many file formats, including ogg and wmv among other lesser options
Your video can be up to 100 minutes in length
04

. Twitch
You might have a desire to share streaming videos. Twitch is a sensible site for use in this situation. The site works mainly for gaming, but practically anyone can get a video stream going on Twitch.
These include people who want to stream special events among other things
People can chat with you in real-time while streaming
You can work with any resolution settings for all users
Compatible with mobile and desktop screens alike
05

. Periscope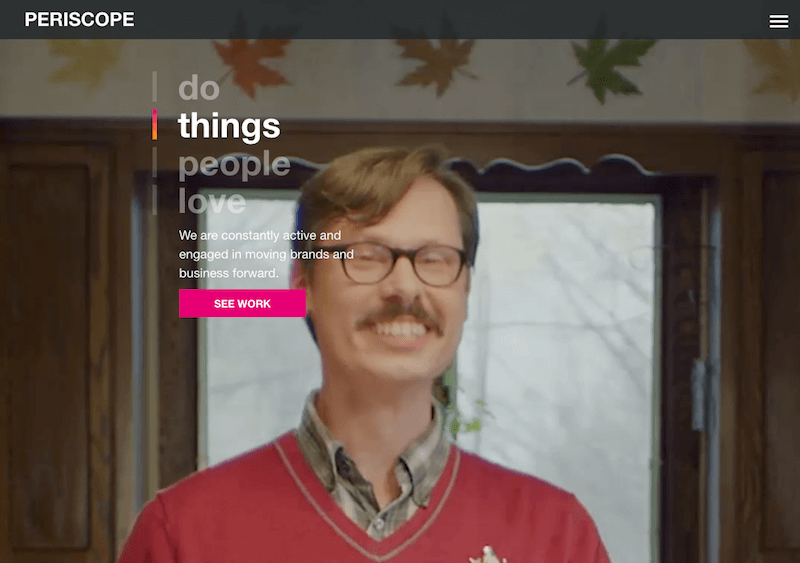 Another video-sharing site for people looking for streams is Periscope. The site highlights great streams that can be used on mobile apps.
The design provides a secure body where authorized parties can get on Periscope and start their own streams. These are useful for many live events, and can especially do well with different promotional efforts of note.
People can chat with you during a live stream
Secure login information ensures no one will try to utilize copyrighted data
Provides support for various mobile cameras, including ones built into tablets and phones
06

. LBRY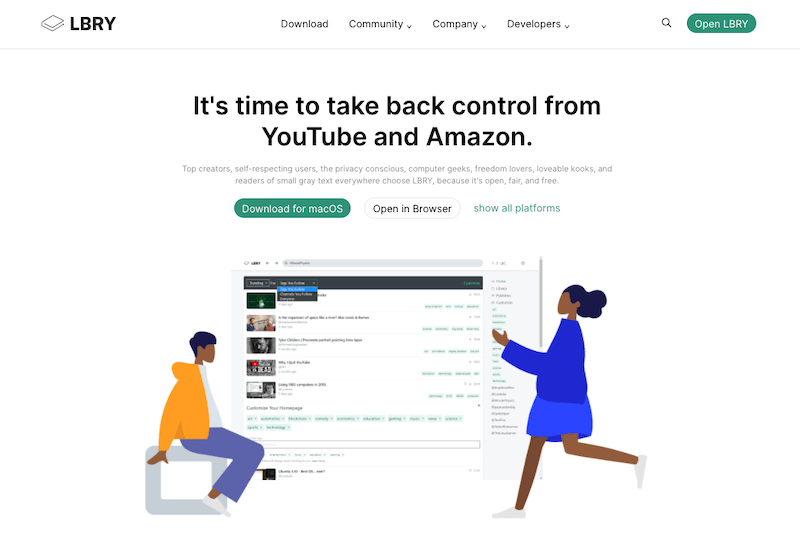 People have been promoting blockchain-based entities in various fields over the years.
LBRY is the latest of these blockchain entities to check out today. LBRY provides sensible support for people who want to find a decentralized approach to getting their videos online.
With LBRY, you can post your videos for free or make them visible to others for a price based on the token utilized by LBRY. The revenues you could get out of LBRY are impressive, which is important given the functionality of the blockchain network.
The site also provides a clear explanation of how it works, which helps if you are uncertain as to what you would get out of a blockchain setup.
You can produce a full channel that people can subscribe to
You can produce many channels based on different topics of value to you
Establishes a simple interface for accessing videos that is easy to work with
07

. Byte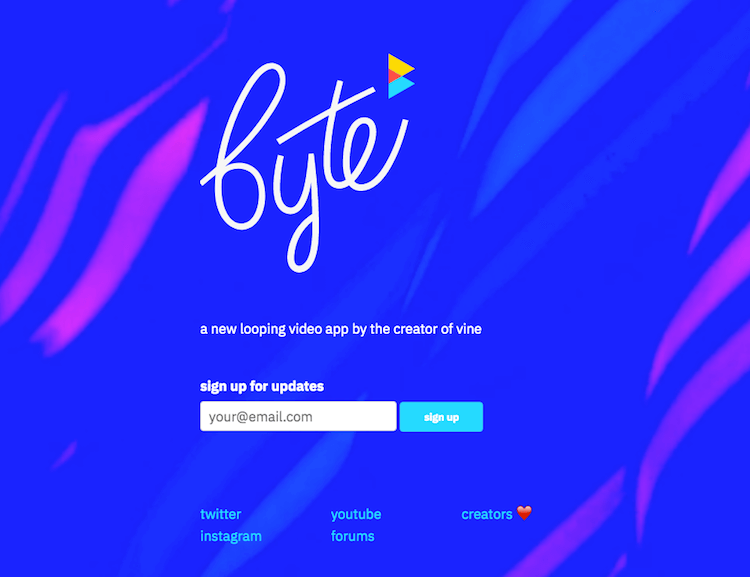 Byte is a little different from the other sharing sites on this list, but the design of Byte makes it very different.
In particular, Byte is based on the platform that the late service Vine used. That is, you would produce short videos on Byte that are only a few seconds in length each.
Each video makes it easy for people to promote content quickly and is useful for brief updates or for teasers among things that you might want to share with others.
Offers support for mobile devices
Convenient for quick notes
The design has a Vine-like interface that only takes a few moments to get used to
08

. Vevo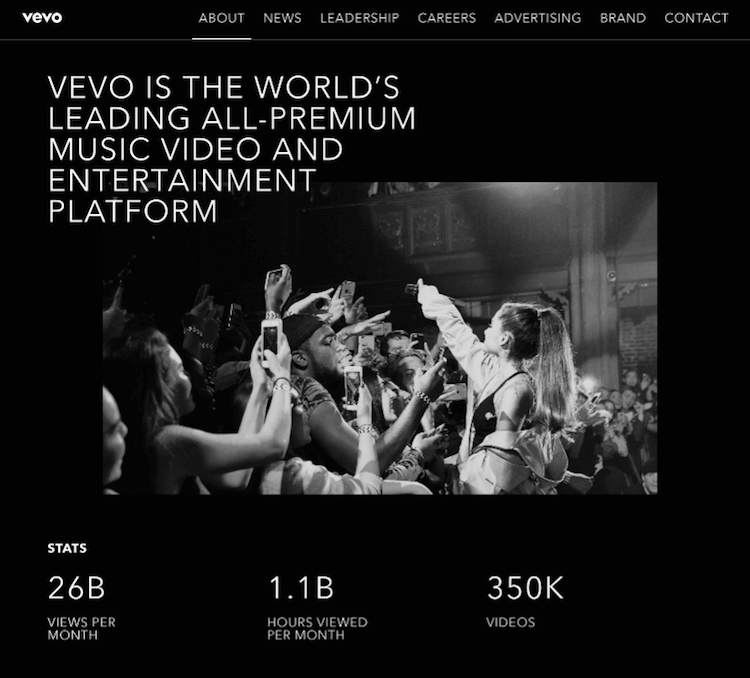 Vevo is particularly useful for musicians. Vevo lets people upload music-related content online. People can use Vevo-branded videos to find trusted things like music videos, concert highlights, and much more.
This system works great for those who are in the entertainment industry and want to highlight many things of note.
Can work with videos of varying lengths
Many Vevo videos can be shared on other websites including YouTube
The interface that Vevo uses on its site is easy to search through and utilize
09

. Facebook
Needless to say, Facebook is one of the biggest platforms to share any kind of content. If you are good at anything, you can create your audience and share your content with them.
Videos are big on Facebook. People spend hours watching videos on Facebook. So, you already have a very engaging audience on Facebook, you just have to create quality videos and share them.
Facebook gives you the option to create a page or group on Facebook and create your custom audience. There are pages with millions of users for some brads who share engaging videos regularly.
Easy to get started
Viral videos works great on Facebook
Good for any niche
Free to use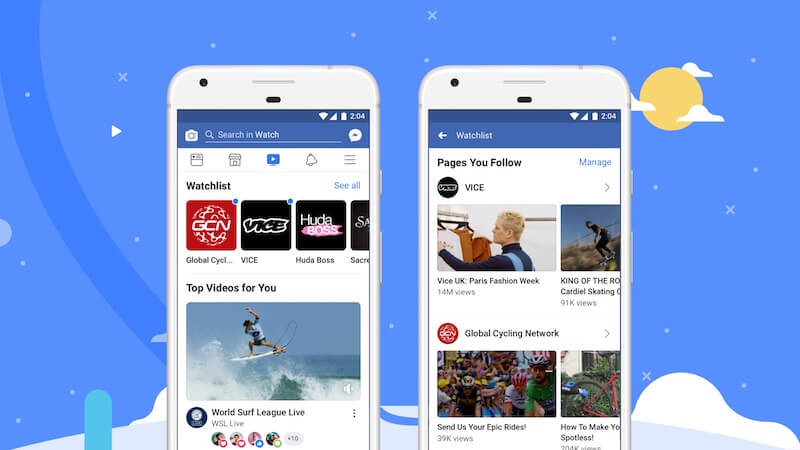 10

. eBaumsWorld
If you are into creating funny videos, here is another site that you can use to share your content. You can use the eBaumsWorld site to share engaging images and videos.
This is a viral content site with a lot of engaging content created by original producers.
You can simply sign up on the site and upload your work. If your work gets featured, your videos will get a lot of eyeballs.
11

. Utreon
Utreon is another great site to share your video and get some extra views. The site allows you to submit a video on almost all different topics like Art, science, education, comedy, fashion & beauty and so on.
While Utreon is not as big as YouTube, it can certainly open a new viewership option for your videos and preset your content in front of a new audience. It is less distracting than YouTube and easier to promote as the algorithm is not as comprehensive as YouTube.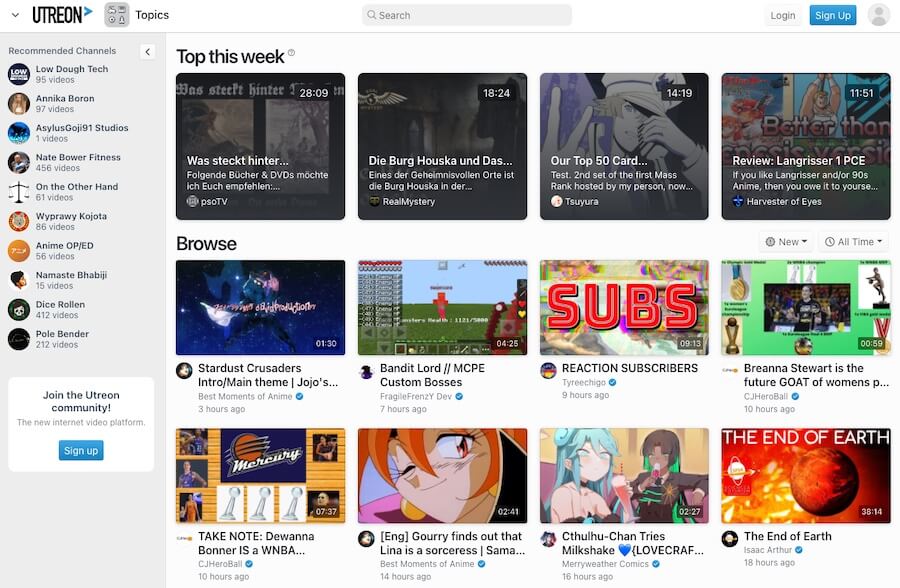 12

. TikTok
TikToK needs no introduction. One of the most popular app for sharing short videos, you have a huge userbase at your disposal to promote your videos to.
You can create short version of all your videos and share it on this platform to make it available for a newer audience.
TikToK is a great platform to create your own authority. If you are someone who likes to create funny videos, TikToK is certainly a platform that can give you views in millions. So, if you are not making use of such as big userbase and potential viewership, you are certainly missing it.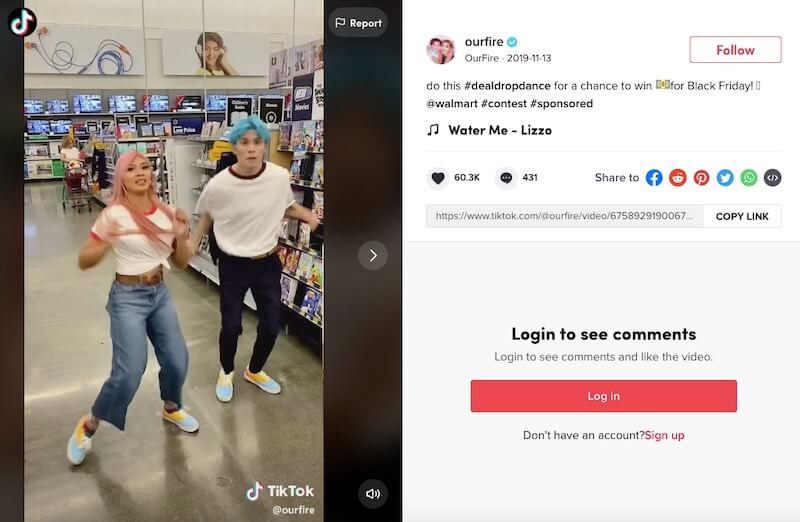 13

. Instagram
Instagram is the most popular social media platform for rich media content. Along with pics, you can share your videos on the platform to engage your audience.
It gives you the option to create stories and other video posts that are engaging. Videos are generally more engaging than images, so you make the most out of this platform.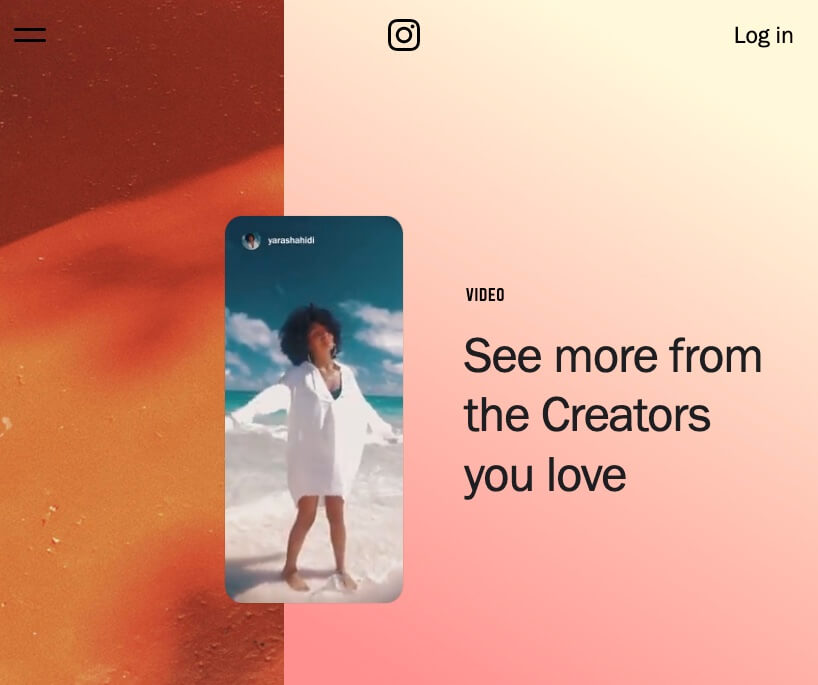 14

. Rumble
Rumble is a video platform that enables creators to upload, share, and monetize their videos. Rumble also allows users to discover new and trending videos.
This site is full of viral videos and it can be really engaging for video consumers. As a video creator, you can share your videos on this site and make money.
The site is simple and easy to use, you can quickly create your account and start sharing your videos with an already established video-loving audience.
Conclusion
Video sharing sites are designed with many features for everyone's use. Be sure to look at what is available when you are aiming to make the most out of your video-sharing efforts.
You will find that these sites are useful for many of the outstanding needs you might have when sharing your work with others on various video sites.