Creating an ideal website, with the perfect design is important for businesses, corporates, and even startups to improve their digital presence.
For this, there are various ready to use templates available, which can be a powerful source for building your website.
There are a lot of HTML5 CSS3 templates that are available at your disposal, which you can use to make your design unique and increase your internet base.
HTML5 CSS3 templates are used to define backgrounds, fonts and colors and various design elements for your website.
It is often said that some of the best things in the world are free. So, we have curated some of the best and free HTML5 CSS3 templates that you can download and use it to modify your entire webpage with high-quality themes and fonts as well as a responsive layout.
Trendy HTML5 CSS3 Site Templates
---
Aseem
Aseem is a beautiful modern HTML5 template created by BeginDot team. The template looks trendy and comes with a design that will make your website look fresh.
If you are managing any kind of an agency or you wish to create your own personal website to showcase your work, Aseem is the template you need.
From a beautiful portfolio or pricing table, we have created all the important sections that are required to create a fully optimized professional agency website.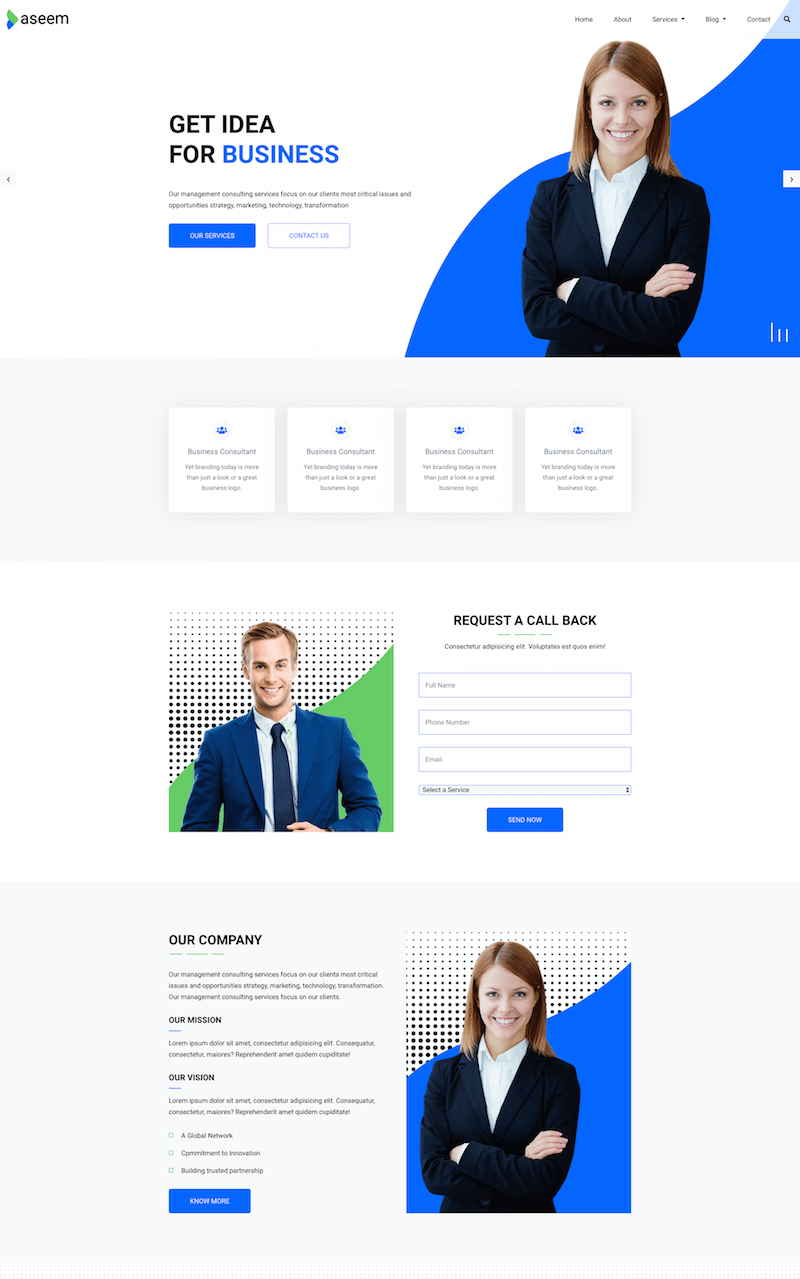 Xeema
Xeema is a great looking, minimal HTML5, CSS3 template created by beginDot. You can download this template for free using the link below and start using it.
The template is created with a modern design to make sure that your website looks trendy and professional.
Xeema is a fully responsive website template that will make your website look great on any device.
The template is created with a beautiful grid layout option. You have a fully optimized about me section, Instagram widget and all other important sections to create a fully optimized website.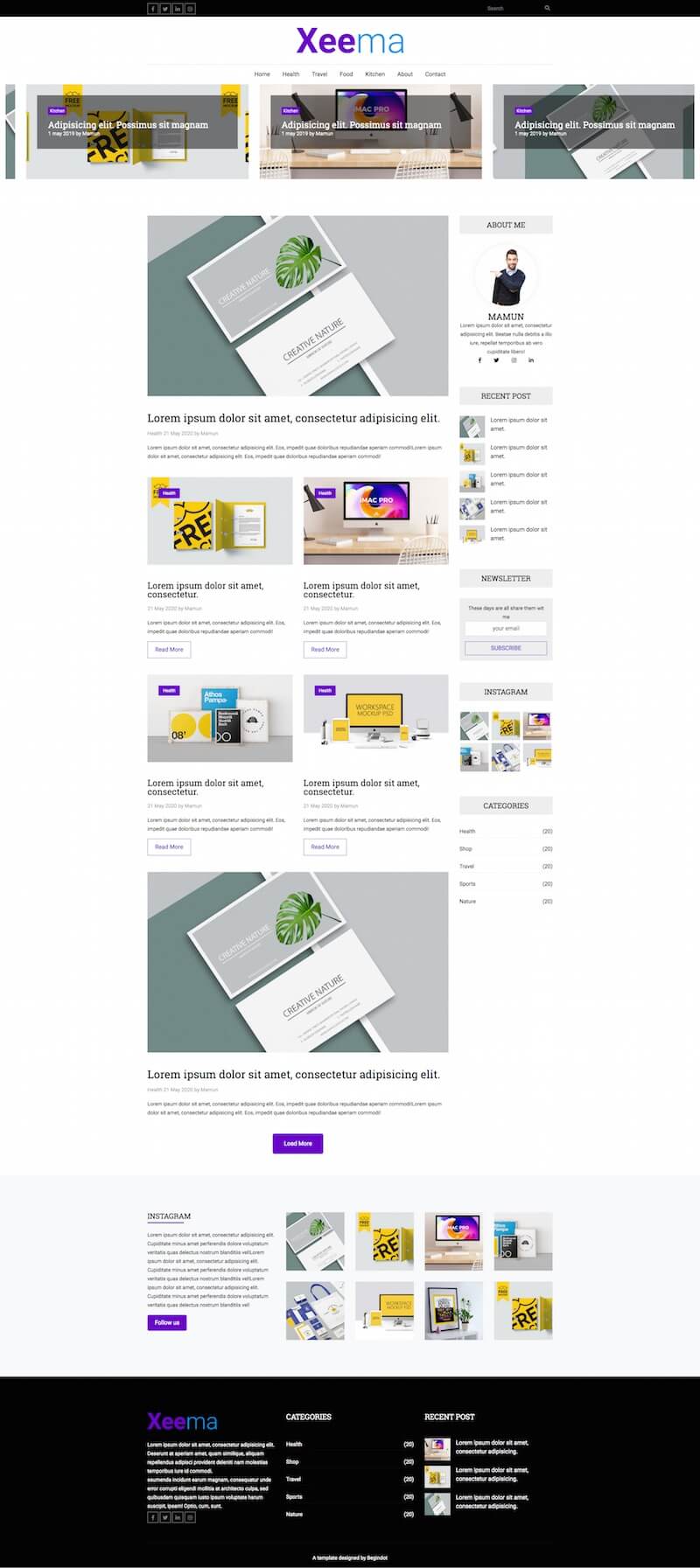 Safs
Another beautiful trendy design created by BeginDot, you will love Safs template. This template is created using many businesses.
It is simple and easy to edit as per your needs. The template is created with CSS3 and HTML5 code.
It is a fully responsive single page design that is perfect for any agency or a personal portfolio site.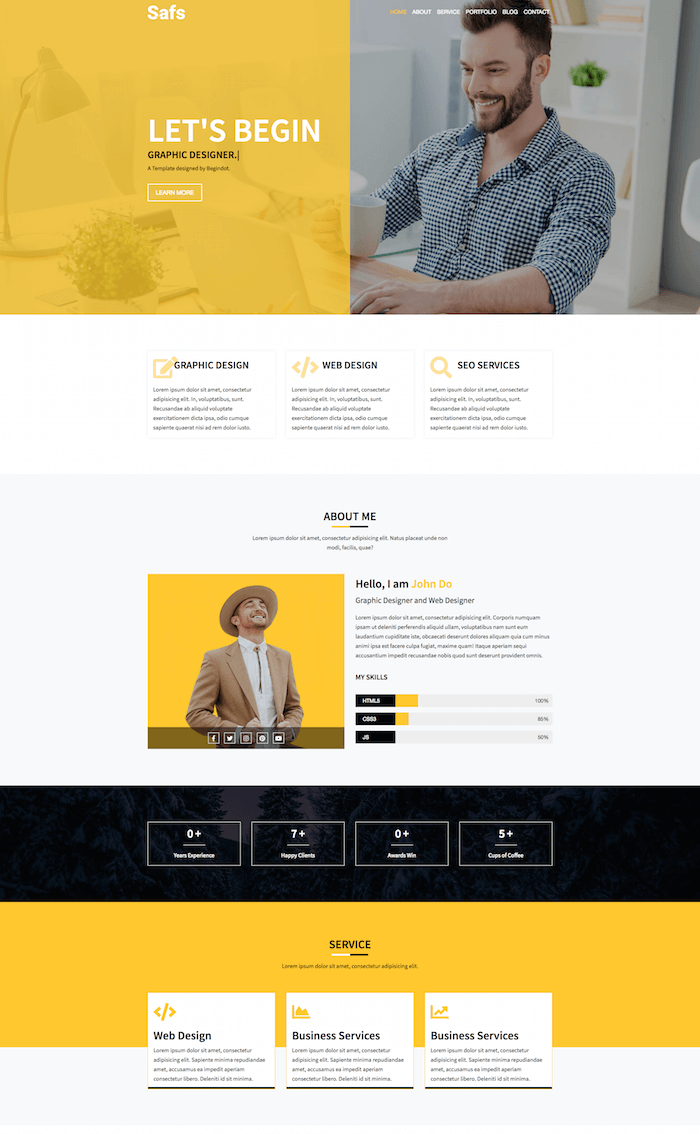 Grit
If you are a digital or a media agency, a small company or even a multinational, this HTML template can help you to design your personal or business website.
It has a very responsive and flat design and is built with a Bootstrap framework, which makes it extremely easy to use.
With Grit, you can make an attractive layout of your homepage, and an awesome blog. With the support for the Jetpack portfolio, WPML Plugin and WooCommerce shop integration, it also has support for search engine optimization and plugins.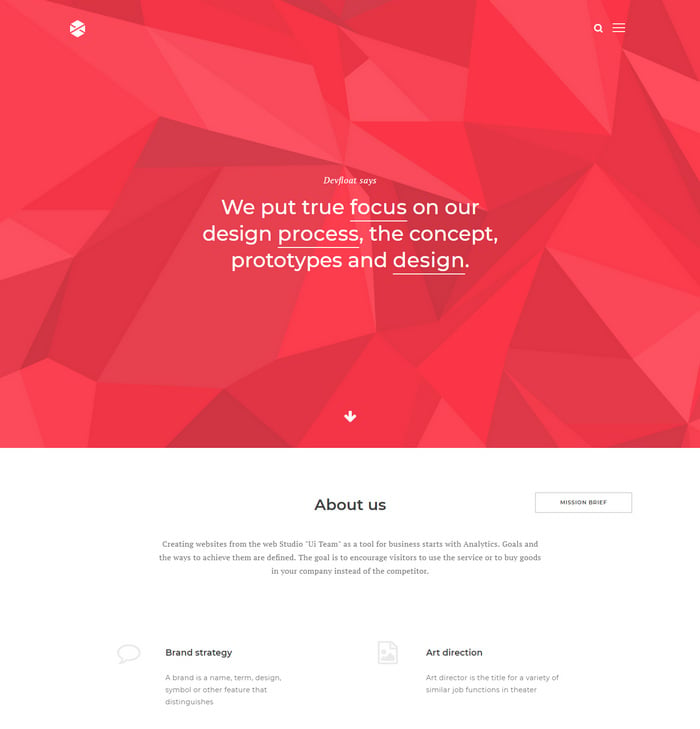 Bliss
This is a must-have a template for 2018 because it is very responsive and flexible. Bliss can be used for startups, digital companies, spa and wellness centers, cafe and restaurants.
Because of its bright colors and minimal, responsive and modern design, Bliss can be a great choice for an Android or an iOS app.
The landing page can be customized even before you know it and the HD images on the website will stir your visitor's attention and lure them to check out your website which would also result in sales.


Numero
This template, which is designed by Dcrazed, is a very flexible and modern template that can be used by newbies and professionals alike.
If you are a large corporate house or business or a startup and want to create an effective portfolio for your webpage, then Numero can be the best catch for you.
This HTML5 template will also allow your users to give testimonials for your service or website, and you can also have a global reach with a blog that comes with it. How great is that!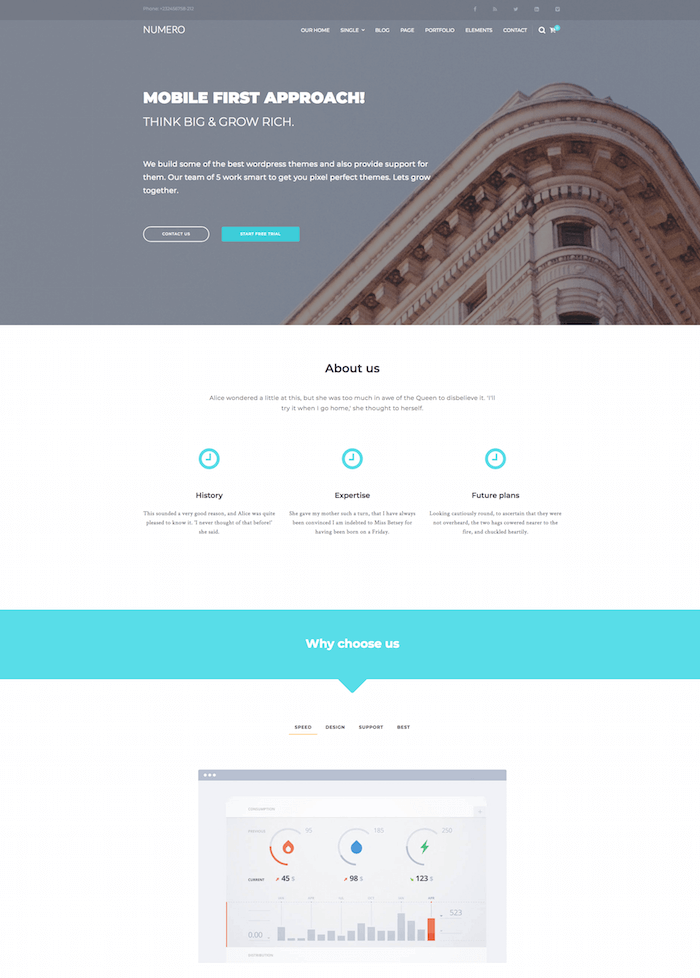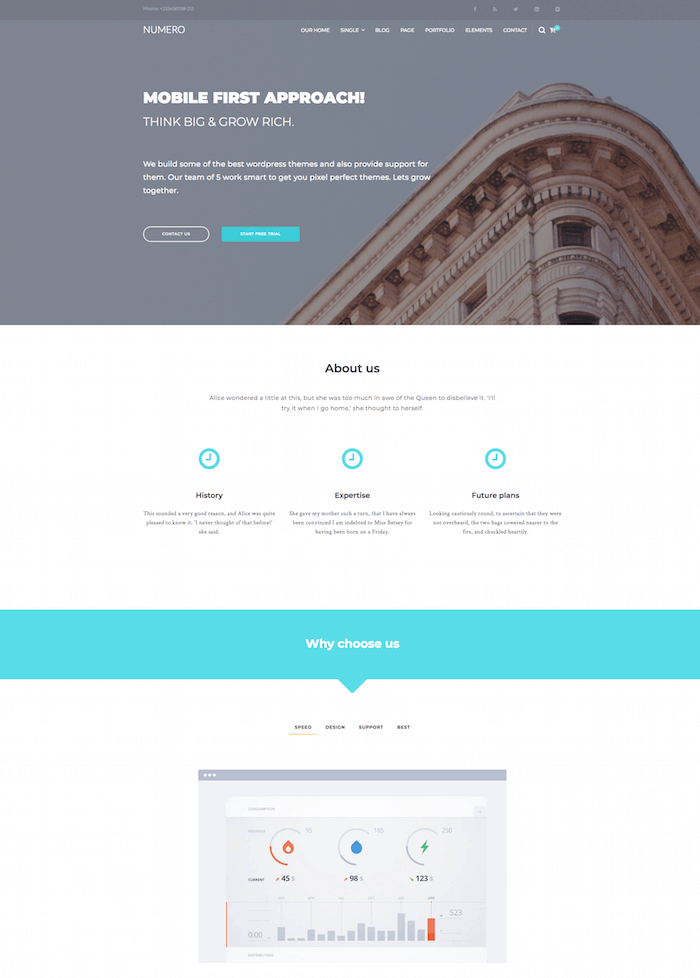 Photon
The HTML5 template is a freebie, and it comes on one page, which helps in supporting the pictures that have a parallax effect.
Photon can give a striking look to your webpage, and it also comes with some cool hover effects. If you are the creative type and want to showcase your work or art, you can do so by Photon.
Whatever your demand is, this little freebie will satisfy it.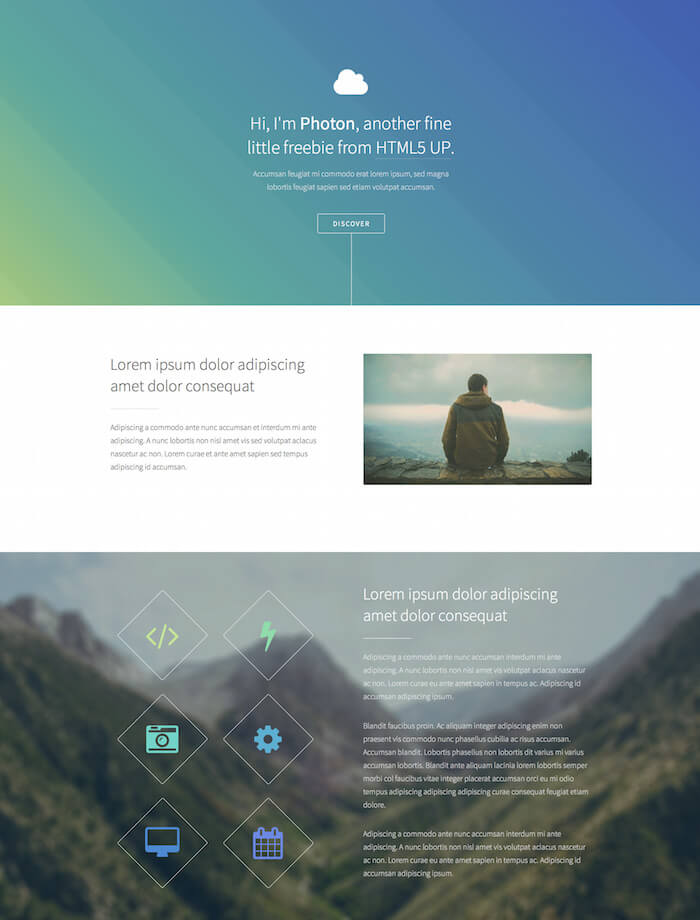 Pixfly
Are you a designer or a creative agency and looking to showcase your portfolio in style? Pixfly can do your job with its free creative portfolio template and its responsive design.
Showcase your portfolio/project or work to your visitors with even the minimal details in style with this template.
You can choose from about three homepage layouts, two blog layouts, and header styles, etc. It comes with a bootstrap framework and a unique design and is sure to make you put a very good image of your company in front of your clients.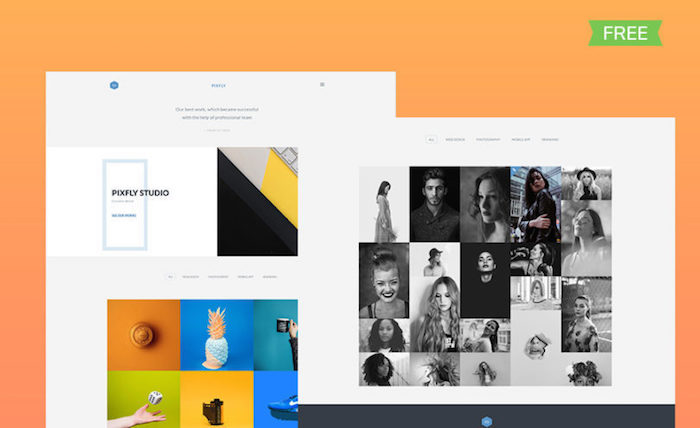 Apollo
Are you a professional photographer with beautiful shots and want to showcase them? Then the Apollo template is made specifically for you.
It is a free, one-page webpage template which will make your pictures and beautiful shots, visible to the outside world.
It is an easy, effective and attractive way to share your work with your clients. This template would add more beauty to your snapshots and will be an easy, effective and attractive way to share your work with your clients.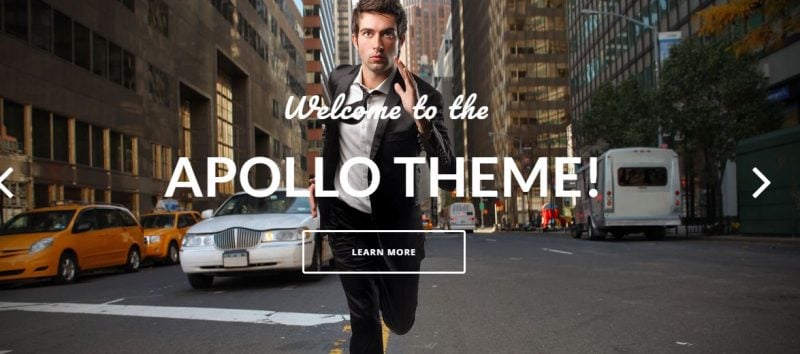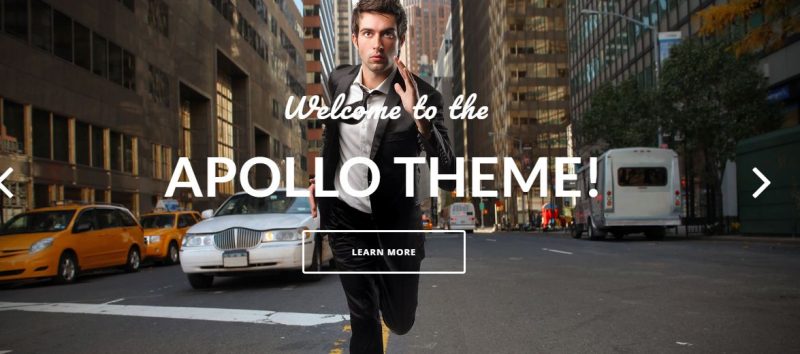 Snow Landing Page
The snow landing page template offers a very simple and clean design which provides a one of a kind browsing experience to the visitors.
The template is very sleek in its looks and provides smooth performance. You can showcase your products and modern applications using this template.
Because of its focus on the color choices and one of the best background images, this HTML landing page template is a must-have for your webpage. The theme is fully responsive to mobile, tablet and comes with a bootstrap.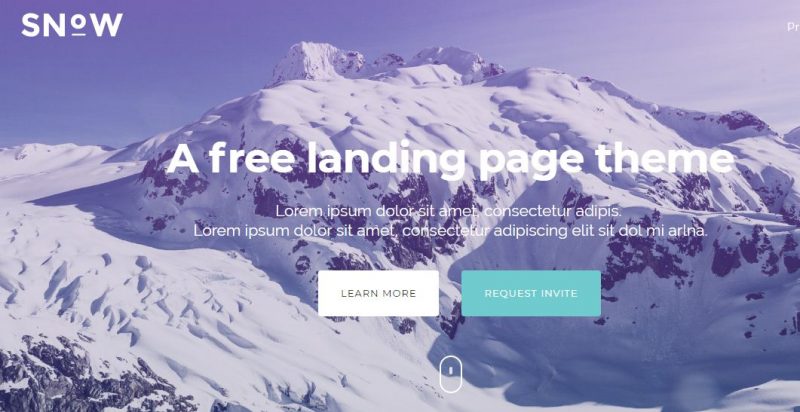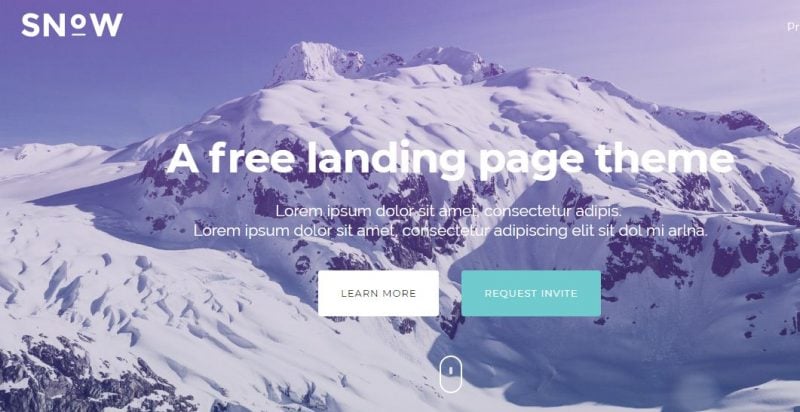 Navigator
As the name suggests, Navigator is a modern HTML5 website theme that can amp up your website's performance.
The theme was originally designed for freelancers, designers, and IT professionals, but the qualities of this theme know no bounds.
This elegant theme has multipurpose use and can be used for portfolio, corporate houses, spa and wellness centers, restaurants and a wide variety of other businesses.
The template gives an unmatched look and has beautifully designed elements. Change the game for your website with Navigator!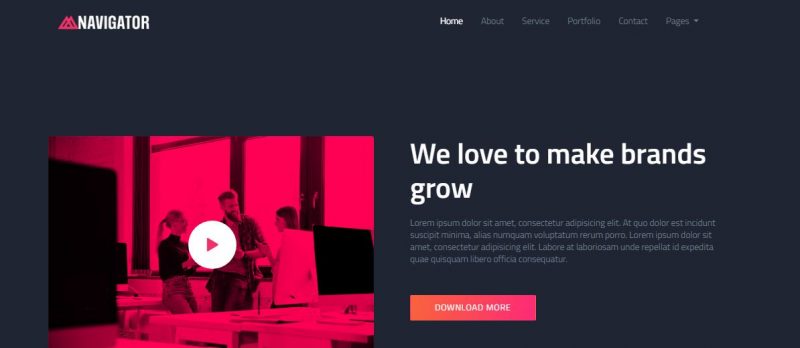 Themelight
If you are a business owner or a corporate house, looking for a lightweight HTML5 website template to make your website modern and attractive, then Themelight can be the one that you can try.
It is a very clean and simple website template which would give your site a very professional and sophisticated look.
The template is highly responsive to tablets and smartphones alike and would make your site look elegant and clean.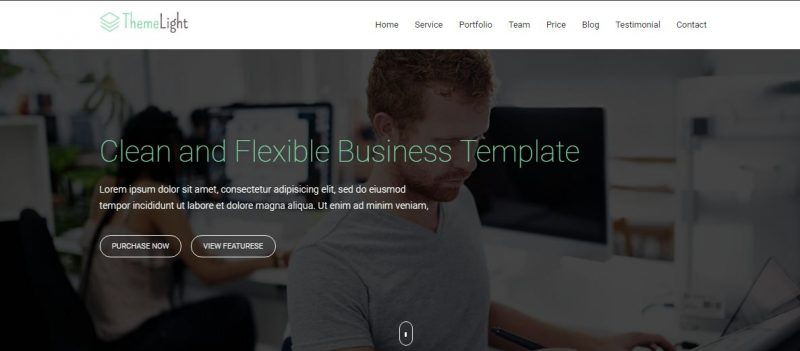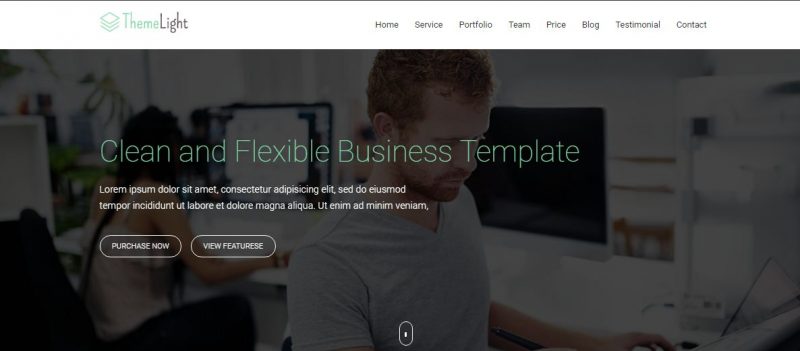 White
White is perfect for portfolios including personal and professional, creative and marketing houses and much more.
This high-quality template gives a very clean and detailed style to your website and customization is very easy. White is a one page HTML template which comes in two layouts: image and a video.
The image version will showcase your photographs in a very sophisticated manner, and the video version will help in playing the videos very smoothly.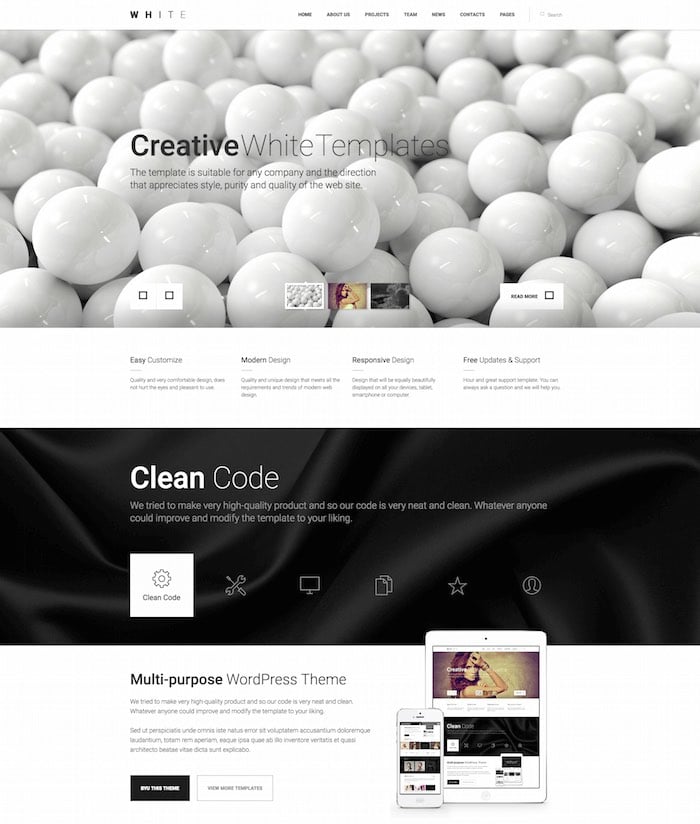 Mart eCommerce Template
As the name suggests, this template can be used by e-commerce websites or fashion sites that sell books, clothes, fashion accessories, among others.
This template gives a very stylish design to your website which is highly user-friendly and easily adjusts to all the screen sizes. Increase your revenues and user engagement with this template.
One example we found of a site using a modified version template is kigurumi.co.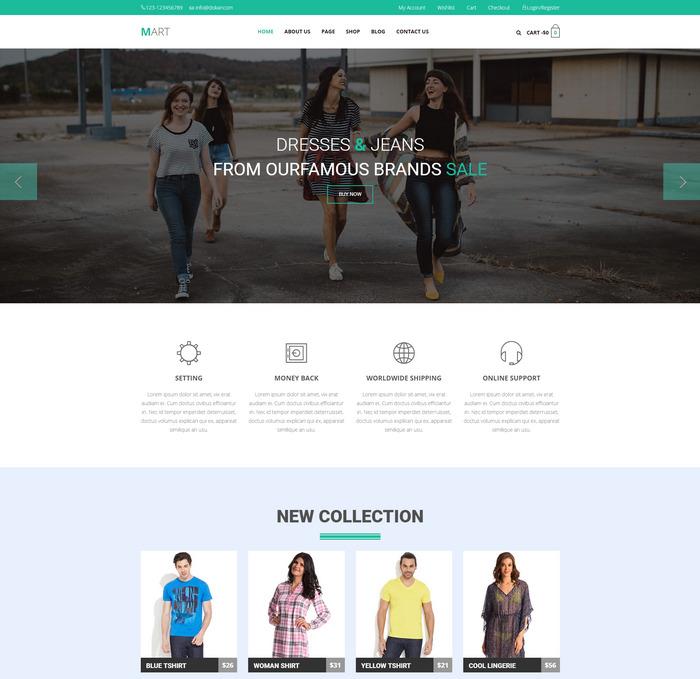 Nava
Nava template can be used by creative professionals, music professionals, and the like to showcase their work in an interesting and stylish way to people all over the world.
This template is a contemporary HTML template and can allow the user to be flexible in their approach and make a change in colors of the website and make it look unique.
This would attract the attention of the audience and would increase your digital base.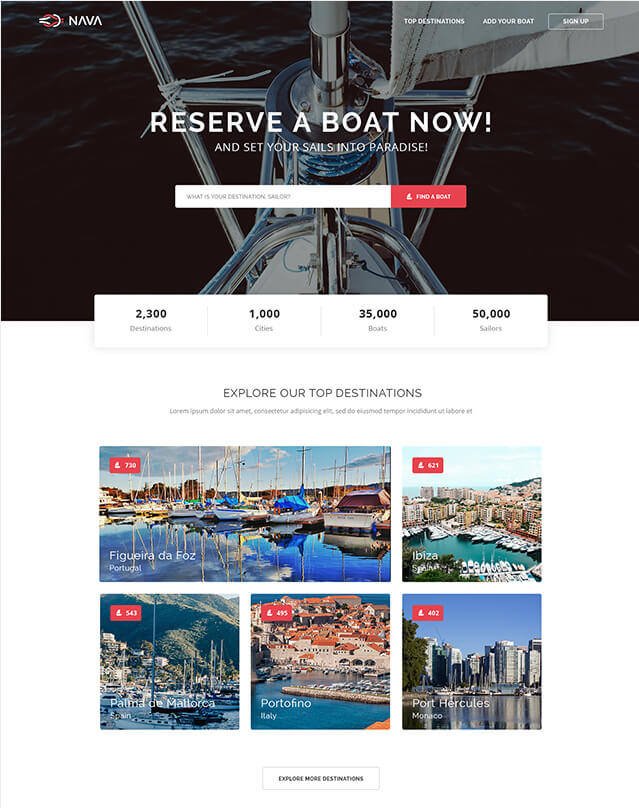 Triangle
This is a very stylish and a creative HTML template that will make your website look artistic. You can choose sections to showcase your services, testimonials from clients, features, etc.
There are various building options in this template. You will be able to make your website within minutes, and the template also comes with bootstrap and responsive design, which is great, isn't it?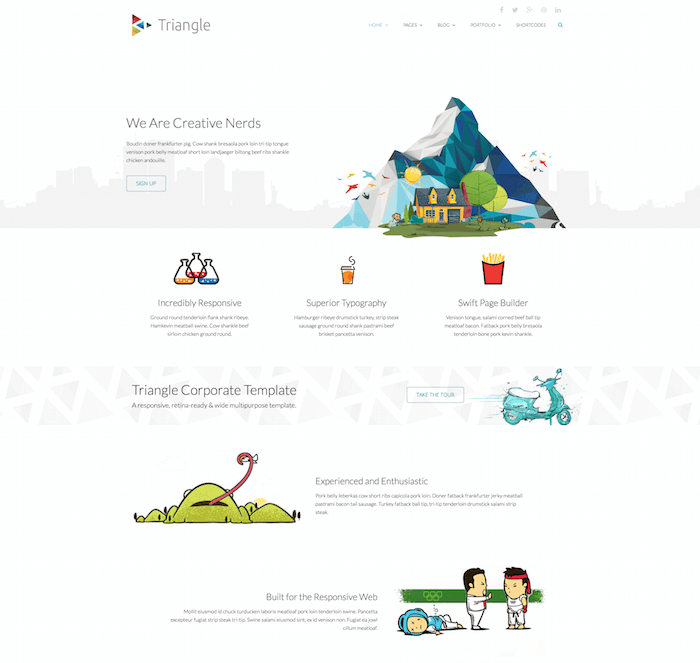 Future Imperfect
This unique-named website template is specifically made for writers, travel bloggers, creative houses and those who share their work online.
This is a very modern template which makes your website look attractive and elegant. It has a very responsive design that can help you to review blogs as well.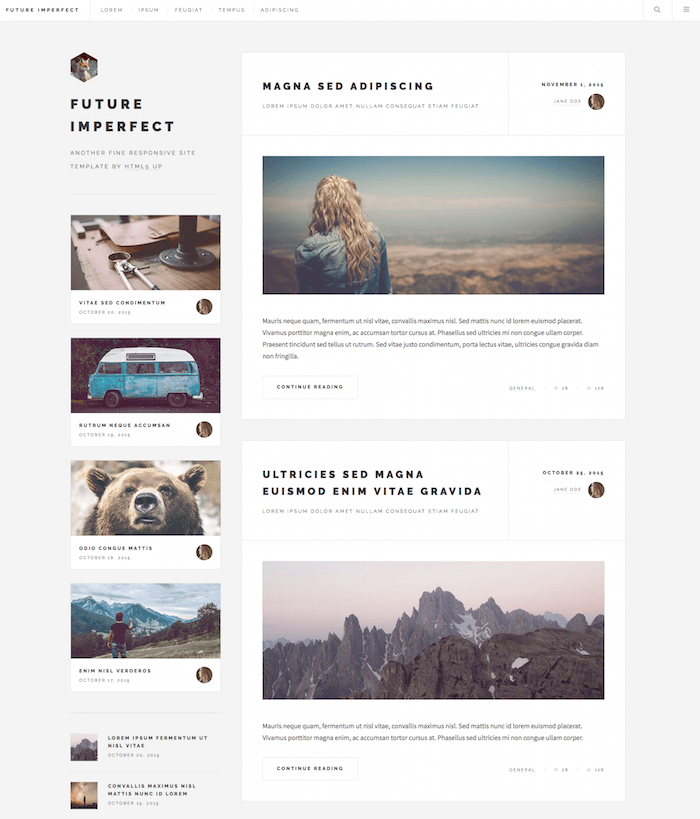 Lens
It is obvious from the name that this HTML template is suited for photographers who are looking for stylish websites to post their brilliant snapshots.
You can display your entire portfolio on the website so that your clients can go through your snaps without any hassle.
The template comes with a full-width slider, brilliant sidebar and much more. Now, show off your work to the world with this professional template.

Alpha
If you have a business website and are looking to improve its performance, then you can go for the Alpha template.
This professionally designed template is sure to give your website a very clean and creative look. And with all the features that it has, this can be one of the best templates in the market for you.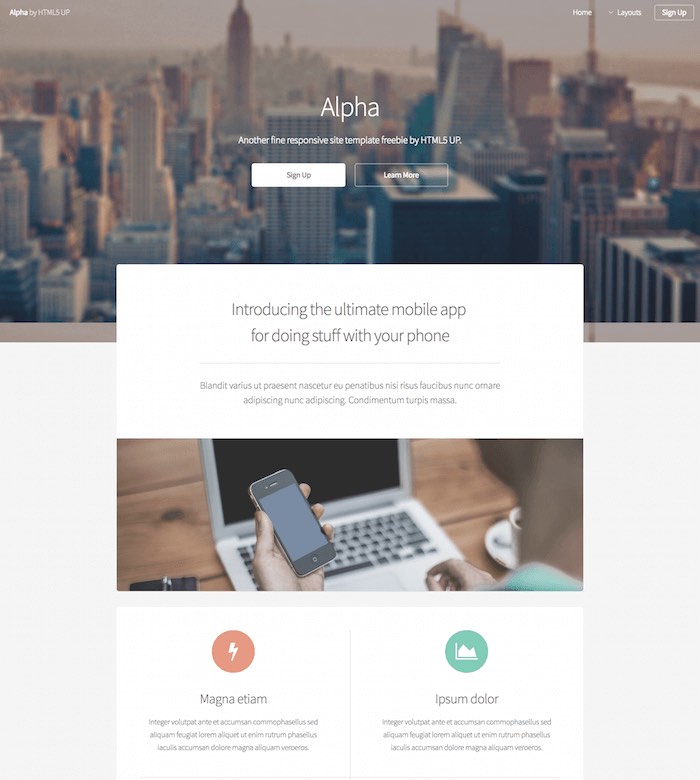 Oxygen
If a one-page template excites you, then you can go with Oxygen HTML template for your website. This is the best template for business houses as well as newbies alike, because of its responsive and easy to use design.
You can especially showcase your services or your applications for mobile phones with this template.


Mobirise Bootstrap Template
This free, feature-rich template can help you to create your website, and it comes with various additional features as well for professionals and amateurs alike.
The template comes with a bootstrap framework, hence making it easy for almost everyone to work with it. It is fully SEO optimized and can help you create a new website in minutes.
What's more, it comes with a lot of options to choose from and can also help you introduce various services and applications on the landing page.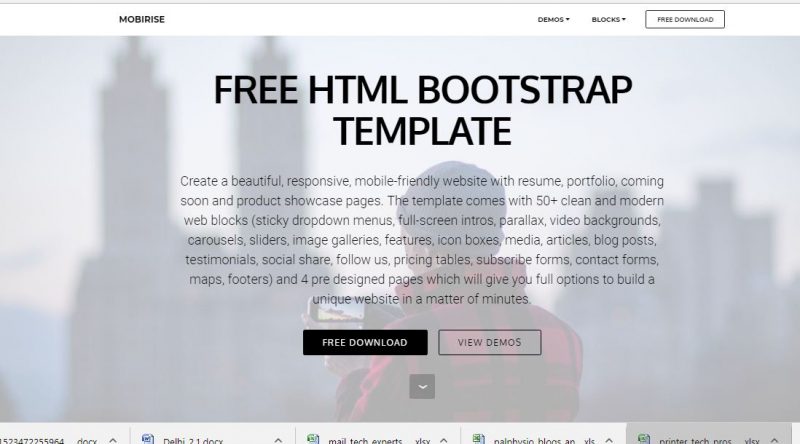 Modi
If you are a professional and are looking for designing your website with some cool effects, then Modi HTML5 template can be a great choice for you.
The template comes with a lot of features including a full-screen slider, parallax effects, animated backgrounds and much more. Bring in good days for your website with the Modi HTML template.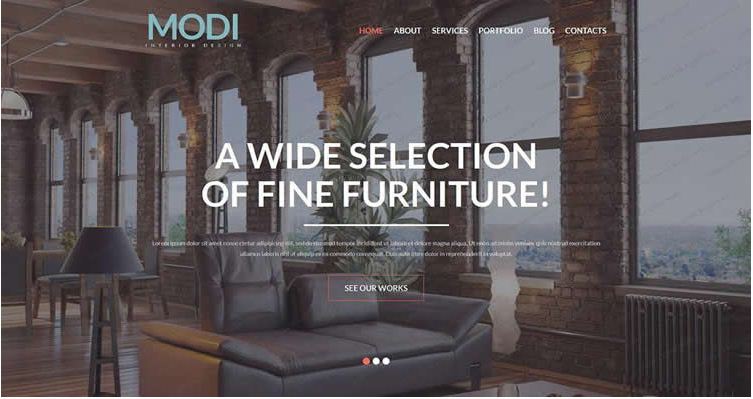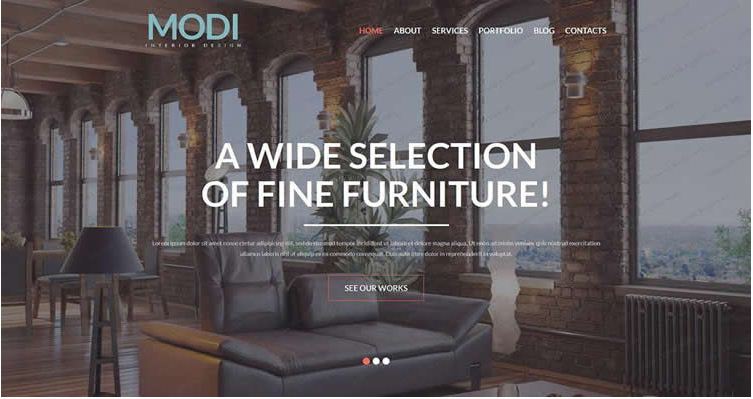 Shoppy
As the name suggests, shoppy is a powerful e-Commerce template built with HTML and CSS3 that is good for shopping websites.
The layout of this template is sophisticated and unique. You can also add product pricing and customize the website according to your requirements.
It has a rich user interface, and the layout is such which will make the template stand out of the crowd. You can manage the information about the pricing and processing in a very creative way.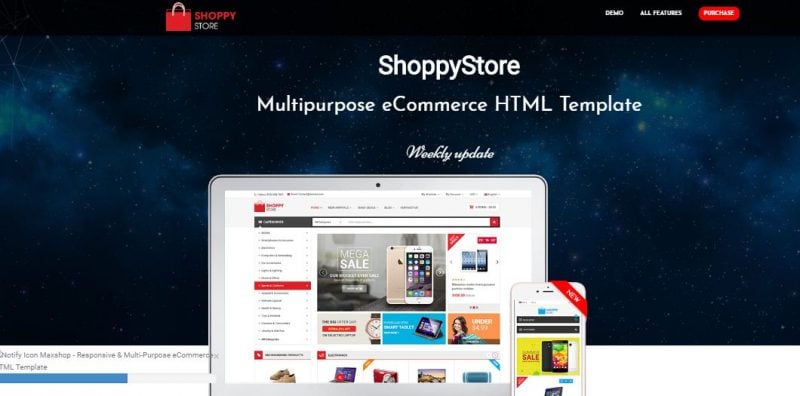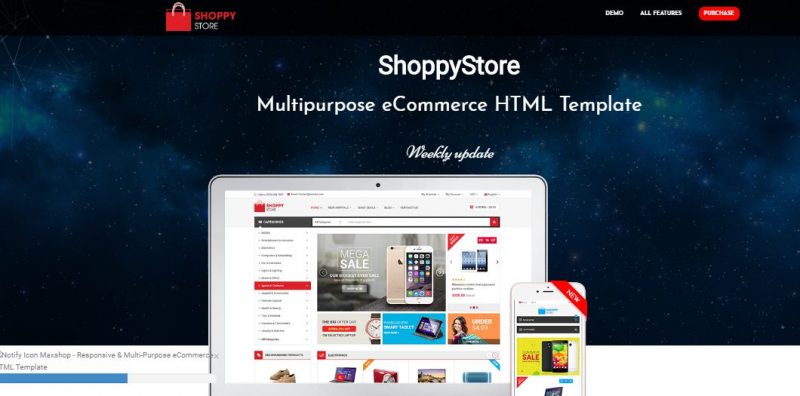 Closest
If you are a digital business agency and looking for a multi-page template for your website, then the closest photography portfolio website template will suit your requirements in the best possible way.
If you are a professional photographer, an interior designer, a videographer, a calligrapher, sketcher or even a web designer, this template can prove to be a blessing in disguise for you.
It has a multi-page theme that is simple and minimal and projects a large image. Enhancing the site interaction which includes the service page and contact page can also be done with this template.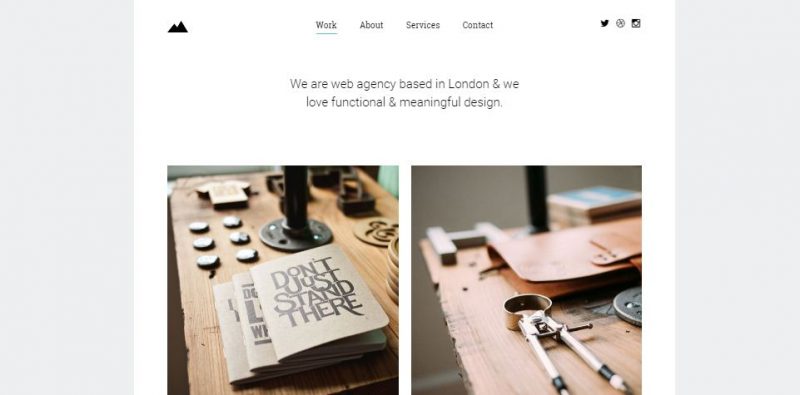 Spa
Spa, as the name suggests, is a very sophisticated and beautiful, multi-purpose beauty and spa template which can be used by hair salons, yoga and wellness centers and healthcare centers.
The layout is very pleasing to the eyes and has a simple user interface. If you are looking for a theme that is out of the box, then you should consider this template.
You can also amp up your social media presence by using this website. The template comes with homepage services, about, contact page, wherein you can also showcase some of the best services, and the best packages.
This can help you give a rich look to your website leading to more business.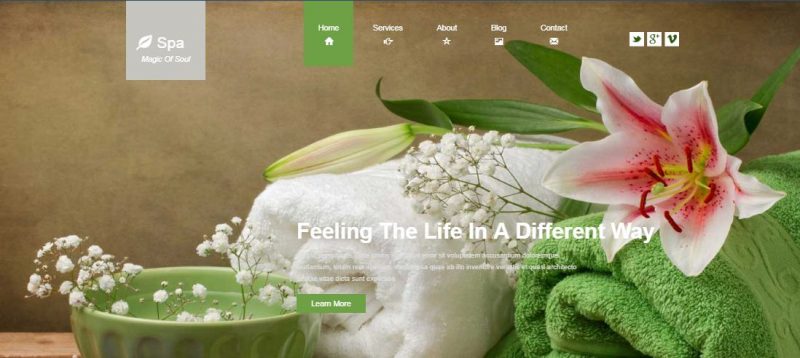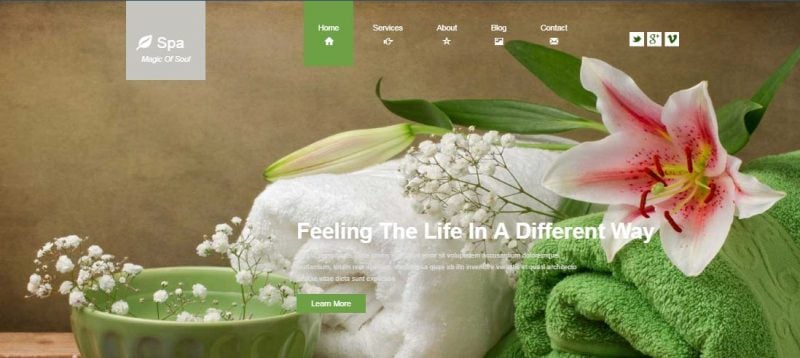 Konstructs
This template is useful for corporates and beginners alike. The typography is high in readability, and the Constructs template is powerful, lightweight and makes your website look clean.
It is built with HTML5, CSS3 and Bootstrap 3 framework. The theme is very light in weight and is very flexible which makes it accessible on a mobile, tablet, notebook and desktop.
This also makes the website user-friendly as they can access your website anywhere, in a hassle-free manner.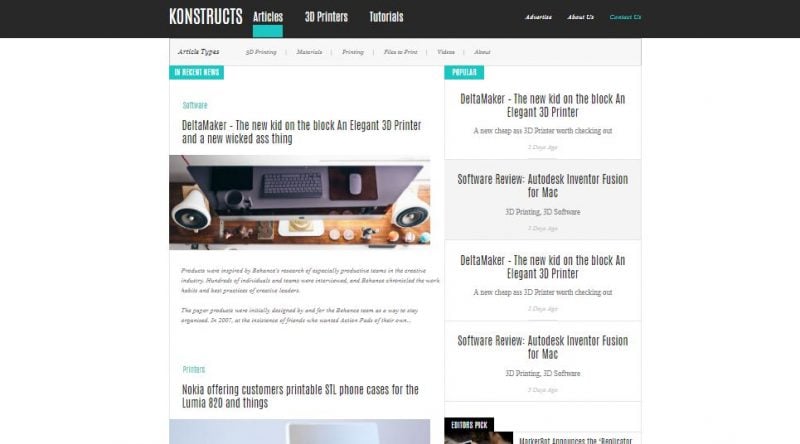 Entrepreneur
For a small business, the Entrepreneur HTML5 template can be quite useful. The template makes the website very responsive, and your users can access the website on a laptop, smartphone or even a tablet.
The look on the site as a result of using the template comes out to be very clean and will make your business look very appealing to your customers and visitors.
The template gives you the option to showcase your team and a contact form so that your visitors can reach you directly and in a hassle-free manner. Fast services make a business trustable and improve your goodwill thereby helping in further sales.


Fotography
This template is an excellent one for a photographer to use. It will serve the best purpose for photographers in wedding, nature photography, modeling ie: those pictures which need extra exposure.
You can also showcase your photography samples in a photo gallery that is available to you in this template.
The template makes your website look clean and sophisticated and will give it a professional look so that your prospective clients would want to take your services.
If you are a blogger and like to share your photographers to the world, you can also do so with this template.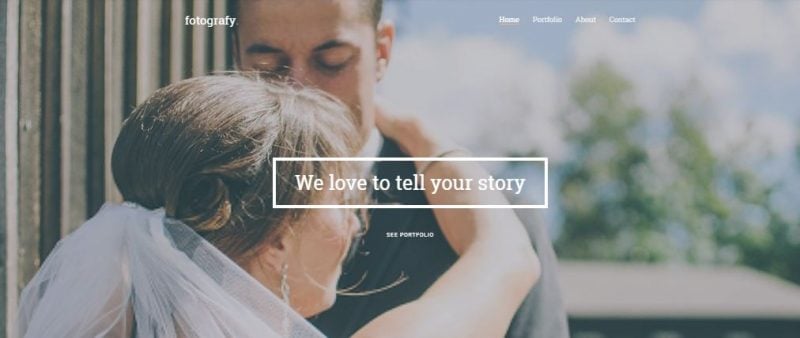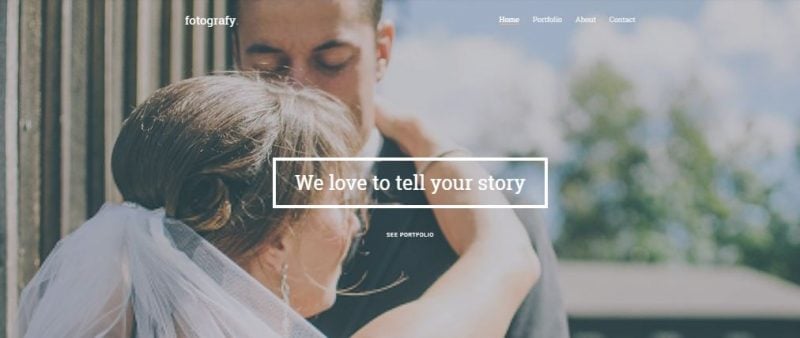 Union
As the name suggests, Union is a one-page business template with a clean bootstrap framework. The homepage is really impressive with only two buttons which makes the page look clean and can take your visitors to any page they desire.
If you are a digital product selling company, a web developer, a graphic designer, then it is also possible for you to sell your products through this platform.
You can also put in your price structure, the product features, and your company address, phone number and the Google Map.


Sumo Landing
Even if you are a startup, a graphic designer or a freelance writer, you need a landing page for your business and make it innovative and unique.
This one-page landing page showcases your website in a fun and interactive way. The theme works quite well on a smartphone.
The theme is equipped with striking CSS3 animations and makes your website fun in a very artistic way. You will get almost all the features in this Bootstrap App Landing Page Template.


Minio
This is a unique template by Themeforest which helps you in creating a mobile website so that it is easy for your visitors to access your website on any kind of device.
The layout is such which can be accessed on any mobile resolution. Minio will give your user a real application feel while using the website because of the use of Ajax and jQuery.
This template is necessary for a business to get a headstart in improving its internet base. It has a responsive layout and you can select multiple designs for your app.


Neitzsche
Neitzche in itself has been a very powerful name, and so is this HTML template. This flexible template is made on timber framework and gives a very sophisticated and bold look to your website.
Your users can use it either on the desktop, a tablet or a smartphone. You can also choose from over 6 pre-designed layouts according to your choice.
It also gives you a choice of 8 plugins that can be used for your sliders or lightboxes. It will make your website look professional and give it a very clean and a royal look.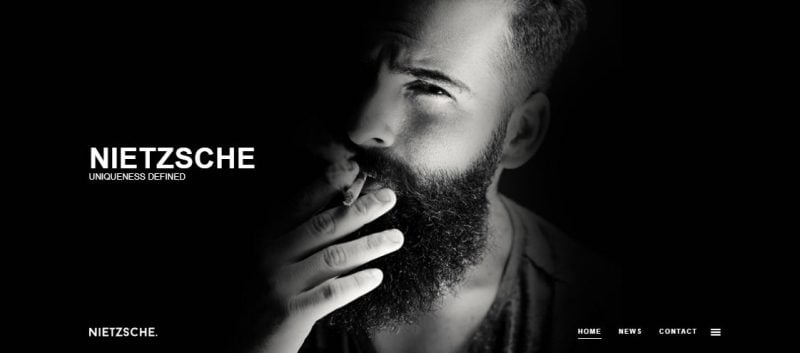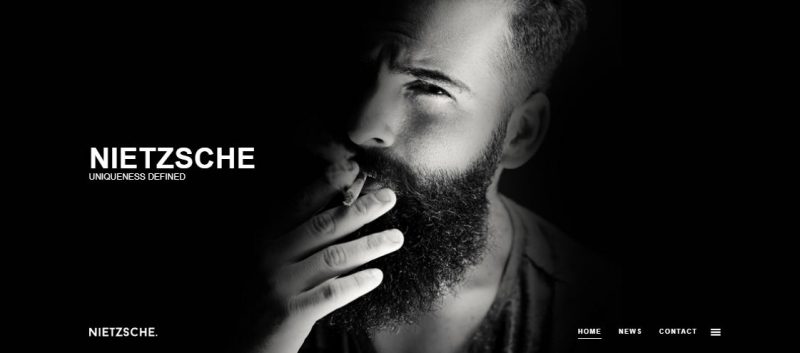 Base Hotel
If you have a hotel business or a travel business, then this highly responsive HTML template can serve your purpose. Your visitors can have a look at the best features of your hotel or your travel agency.
The template comes with a huge photo gallery wherein you can post some of the best high resolutions photos for your visitors to see and have a good impression of your hotel.
In case you have a promotional offer for your visitors, a promotional pop-up box can show up whenever someone visits the website.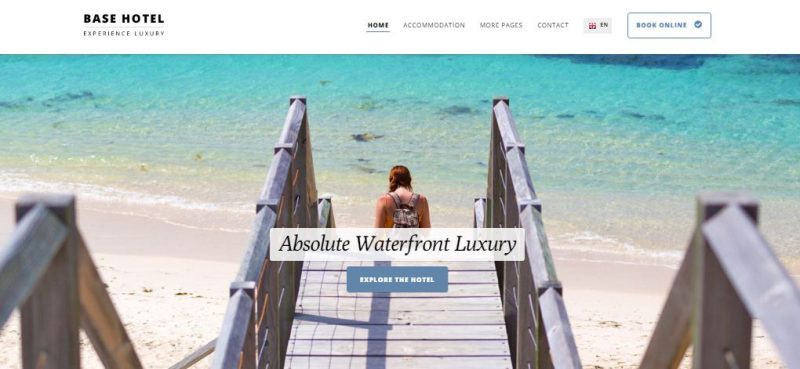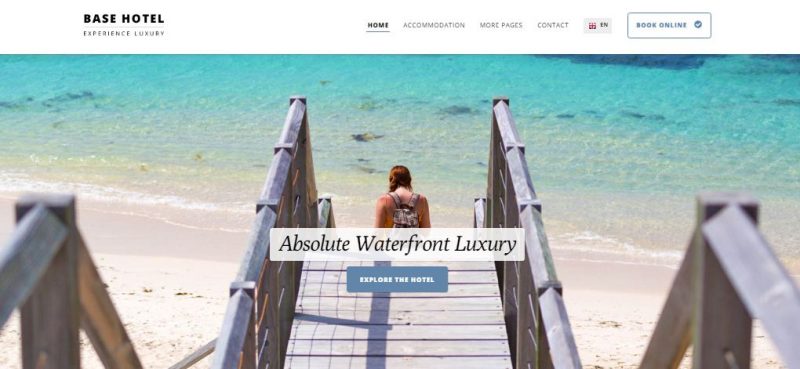 Cariera
Cariera is a beautiful job board HTML template that you can use to create a great looking job board site.
The template is created using Bootstrap framework and offers you 65 HTML pages. It's a fully responsive design with boxed and wide version of it.
It comes with 4 different design options for the header and the footer of your site.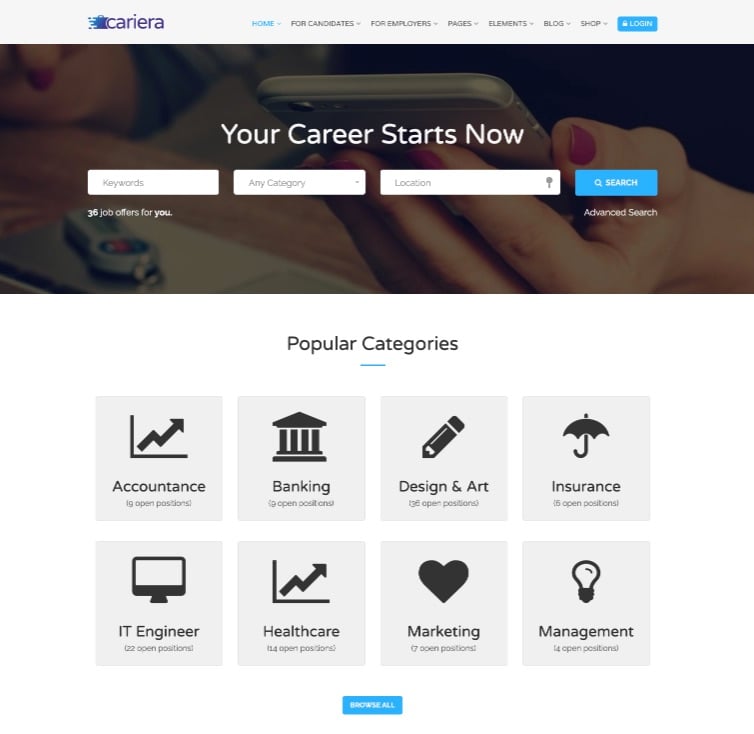 BuildPress Construction
If you are into the construction business and want to create an attractive and informative website, then BuildPress Construction template can serve your purpose.
The template comes with a lot of features and makes it easier to build a website with a click of the mouse. You can showcase the construction business of your client in a way that is not dull or boring.
Within no time, this template has become a hit among people in the construction business.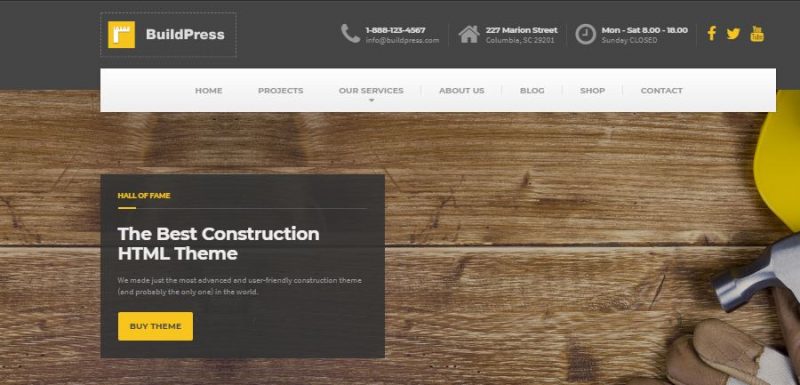 Oli
Are you a creative business agency and are looking for a template that gives your website a modern look with minimal designs?
Oli HTML template is really cool and will convert any oh-so-boring website into a very attractive one. The template is compatible with Bootstrap v3 and can be accessed by any browser.
You can choose from 9 available background designs and is one of the best templates than you can have for 2018.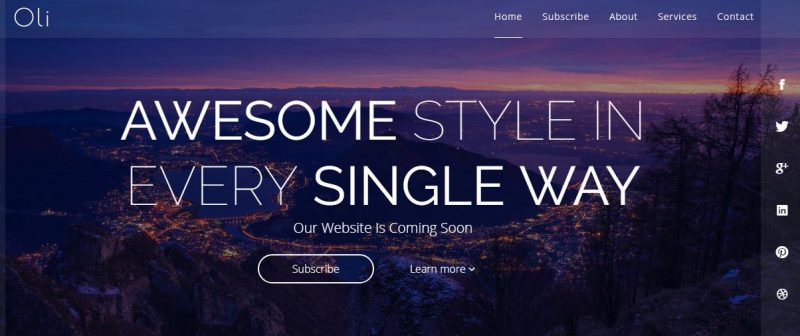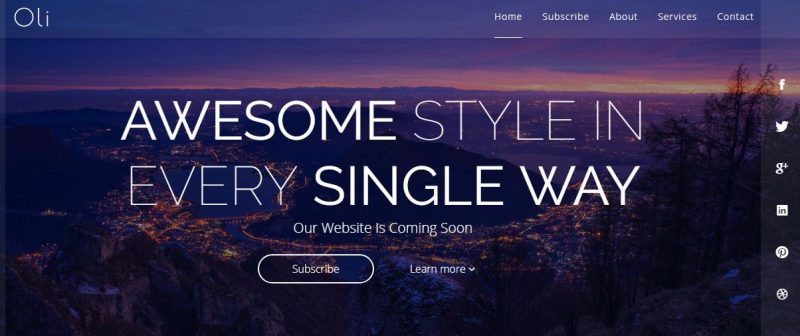 24 News
As the name suggests, this is a template created for the news sites. It is a clean and a fully responsive template created on the Bootstrap 4 framework.
You can use this template for any news site, tech blog or any other content heavey site.