One of the biggest challenges website owners have to contend is putting up with ever-changing Google's content optimization rules and guidelines.
For example, long Meta descriptions are no longer the catch, in which case, you have to squeeze everything into a few words or miss out on important snippets.
And when you begin to think keywords are the real deal, Penguin comes knocking at your mailbox that your site has been suspended due to the breach of SEO practices.
It gets even worse when you begin to work your magic around internal, inbound and outbound links only to realize that website traffic you once enjoyed from advertisers and affiliate marketers is now fickle.
With the above taking place almost at the same time, it is obvious that a lucrative online business is on the decline at a terrific speed. Unless one can figure out a quick fix to the mess, your head goes into a spin worse than being on a rollercoaster for the first time.
The question is: Do you throw in the towel and say, operating a website is not my instant cup of coffee?
Well, not just yet. In this post, get ready to learn why choosing the right content and website keywords is important and how to do it.
But, first, let's explore the basics of getting started – assuming you are a beginner or things fell apart on your way to conquering Google web crawlers, which may indicate that you've made a mistake somewhere at the very beginning.
All in all, basics are fundamental for anyone.
Big Data: World Wide Web Facts Every Online Entrepreneur Should Know
According to hostingfacts, the number of internet users has continued to soar in 2018, and as at December, the figures stood at more than 4.1 billion (Remember, the world's population is above 7 billion).
That is not even the shocker. Those who have access to the World Wide Web in China today outnumber the U.S population (800 million), and way above the demographics of Japan, Russia and Mexico altogether.
India follows closely at 500 million web users, but nothing compared to millions of people who access web-based content via mobile phones in China.
All these are an indication that for an online business to thrive in this age, content optimization is necessary. Isn't it also shocking that in Ireland, 100% of the population has access to the internet? That is not all.
Retail sales will be more than $3-trillion in 2019 up from $2.84 trillion in 2018. It means any online business owner shouldn't just sit pretty and wait for the magic to happen. You must go out there, launch a web-based store or blog and start making money.
These findings further state that the number of people who will buy items online in the New Year is set to surpass 1.92 Billion worldwide, which is obviously mind-boggling.
In the United States alone, a projection that more than 80 percent of the entire population will buy something online is a further indication that you must now buckle up and optimize your website for a sure-fire exposure to search engines.
How Do You Tap into The Numbers?
With more than 1.94 billion websites, 4 million daily blog posts going live, 5 billion Google searches and more than 500 million tweets 24 hours according to hostingfacts, it is surprising to note that only a few websites experience real traffic (less than 40 percent).
You may be tempted to think that government, sports, learning institutions websites and social media platforms take the lion's share, but that is far from it.
There are more than 350 million registered domains, another indication that the internet is where people get real value for their money. With these, many questions such as the following come to mind:
How do you optimize your domain for search engines?

Is there any kind of SEO magic that will move a newly launched website from zero to hero?

Which content creation and marketing strategies work?
Well, below you will discover how to find keywords that will work the best from day one, and some tips that will help you come up with content every site visitor will love.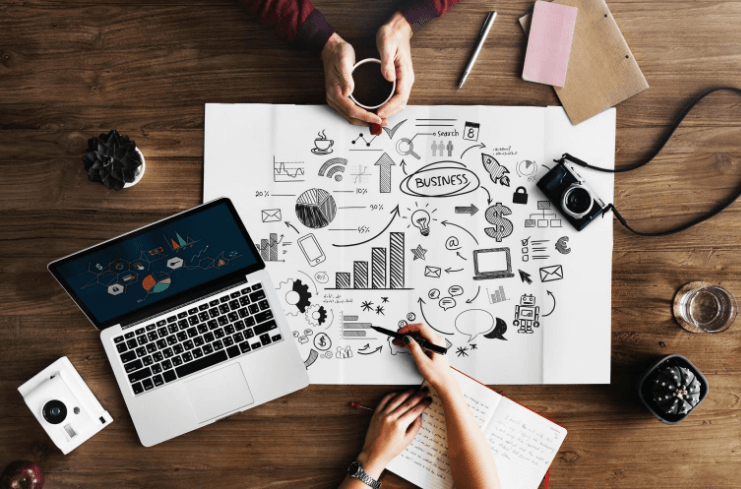 Explore the Realms of Online Business Competition
While you could be having a working social media content plan, blindly doing so is not going to earn your business page new followers, let alone triggering conversations.
It is also true for websites; in which case, before you can post something for readers, take a look at competitors' keywords. It will not only help you tailor content around working onsite SEO techniques, but also broaden your knowledge about valuable onsite search phrases.
Conduct a Keyword Research
Today, it is not only Google Ad words that help you get it right from the beginning when launching a niche-based website. There are lots of keyword research tools that can help you discover lucrative areas on which to blog, cope with competition and also understand trends in content publishing and optimization.
Understand Long-Tail Keywords
While they only work well with Google voice search optimization, long-tail keywords/phrases rank well and are less competitive.
Do not be surprised that they also do not bring about voluminous organic searchers, but given than bots now crawl the web for content more than humans, you can only ignore long-tail phrases at your own peril.
With this option in your content optimization strategy, you can give website visitors multifaceted options when searching for content hence more traffic.
Base Your Content on User Intent (Think Like An Internet User When Publishing)
With more than 5 billion day Google searches, you would want to assume that understanding user intent is complex. But, that is not the case when you do your homework well. On this premise, the following questions should get on your marks:
What are people searching for online the most?

What are the most popular search phrases?

If I need to buy an item online on pay for an essay writing help what should I type in Google's search box to locate

PapersOwl UK

homework services straightaway?
The truth is that understanding how user intent works with web searches, and then tailoring your content around it will help put your website on the first page of search engines going forward.
But, it shouldn't just be about what you need to find online. Direction based phrases such as, 'winter homestead firewood for sale near me' is an example of popular long-tail search phrases that give a clue on high-ranking content.
Nevertheless, ask friends are family members about how they type into search engines then build your blog queries around their answers.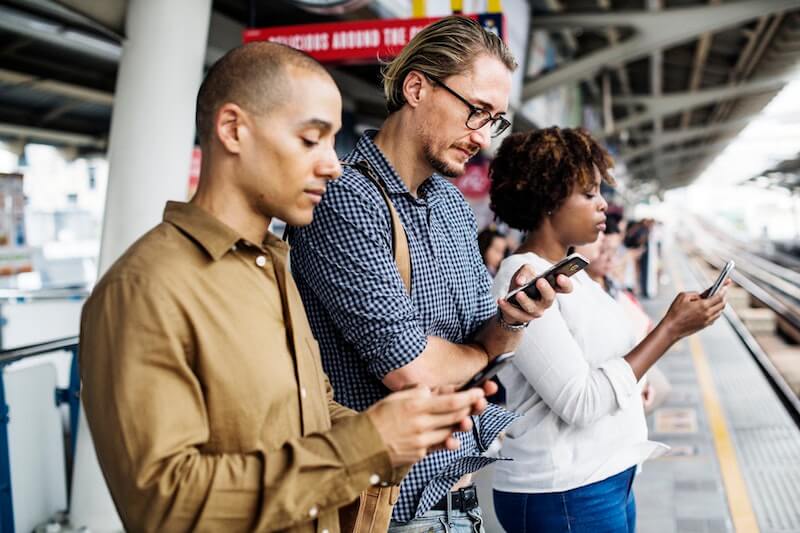 The Longer the Posts, the Higher the Chances of Indexing
In recent times, Google search snippets have become popular ranking factors, not to mention in-App Google search cards highlighting important/relevant content.
With this at the back of your mind, and also taking note that web spiders index items from longer posts than short ones, choosing befitting keywords for top quality content is easy.
Content is King, But Quality Wins
While every website needs constant updating with relevant content to keep users coming for more, you shouldn't settle for less.
Quality is important if you want to maintain a good standing amongst search engines for regular content indexing.
Moreover, with web users preferring quality posts to fluff, constant traffic to your website is only possible when you focus on what people need. It is good for Search Engine Optimization through social media sharing.
The Bottom Line
As ways on how to search for keywords continue to expand, optimizing content for voice search bots is the future of content marketing and SEO.
Do not forget, website URLs and image alt-tags should also have target keywords for higher ranking. Tips in this post should help you become and remain relevant on the blogosphere from day one!