Are you looking for the best TikTok alternatives? Well, here is a detailed list of top alternatives to the popular short video sharing platform.
Although it has received its share of flak on social media, TikTok is still one of the most prevalently used viral video sharing platforms, that has taken over the internet by storm.
TikTok is a short video sharing platform where any user can create a video and showcase his or her talent to the world. Most of the users share short lip-sync, comedy videos that are extremely engaging.
This video app lets its users make videos with staged scenarios, where they can edit the background music to suit the visuals.
TikTok shot to fame amidst controversies, some claiming its futility while others calling out for its redundancy.
Although it faced a countrywide ban in India, the platform bounced back in all its glory and this just added to its ever-growing popularity.
In case you are looking for the best TikTok alternatives, we have listed the top options in this article.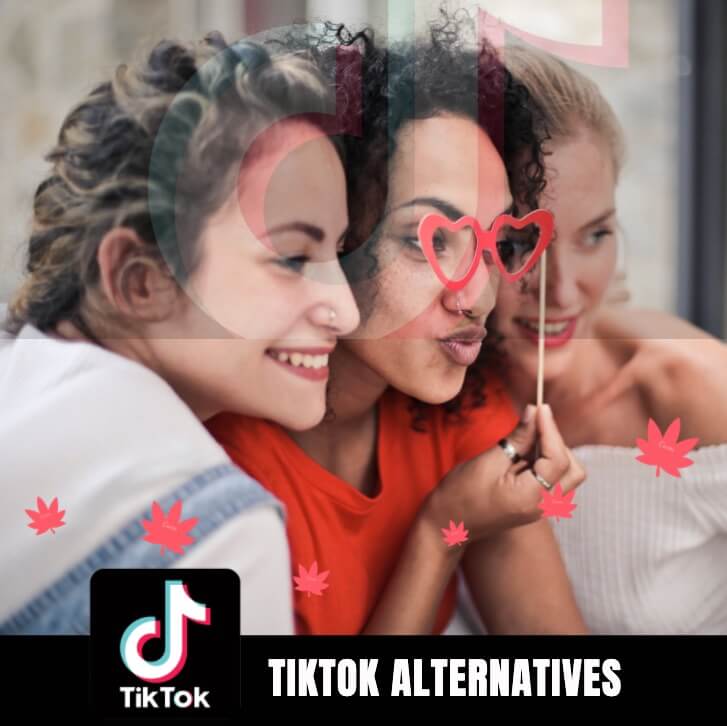 What Are The Best TikTok Alternatives?
IGTV
IGTV by Instagram is one of the best platforms to share images and videos. What can be a better option than a platform that gets over 1 billion monthly users.
Not only viewers for your videos, but Instagram will open multiple doors for you. Once you become a popular face on Instagram, you will be making a lot of money through sponsored campaigns.
There are Instagram influencers making thousands of dollars every month. You can do it too.
So, how to use Instagram to grow following and make money?
Instagram is an older and a bigger platform than TikTok, and even if you have a lot of following on TikTok you probably are not making any money.
So, why not shift to Instagram with your entertaining videos and make money. Well, Instagram influencer marketing is big and easier to manage.
In fact, you don't have to do anything. Once you have good number of following on Instagram, you will be start receiving offers from business to promote their products.
As you become active on the platform, you can start learning more about the Instagram influencer marketing to make the best of it.
Here are a few Instagram resources that might be helpful.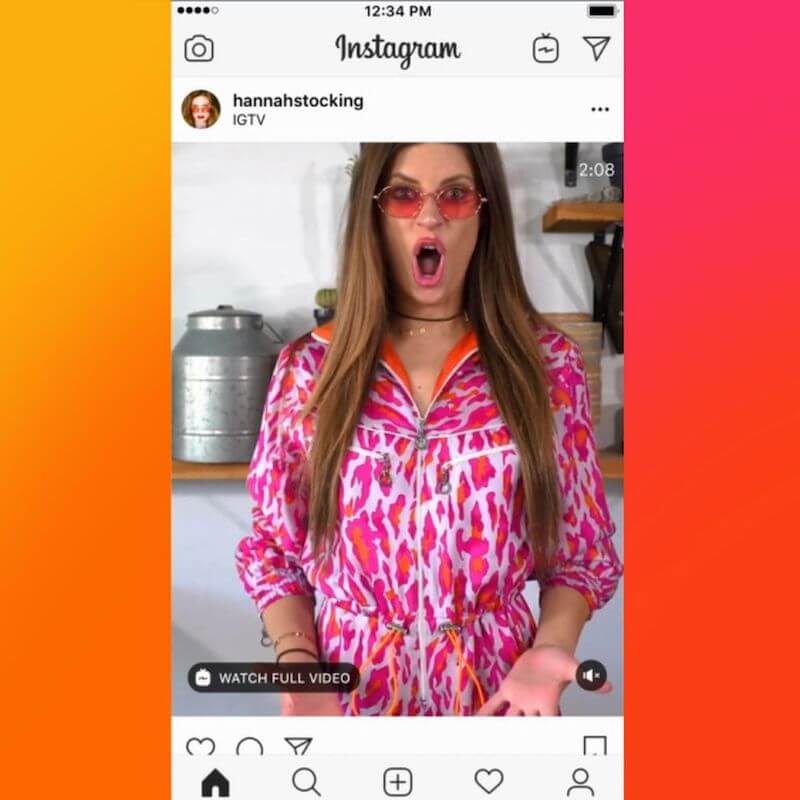 Lomotif
Considered the next best thing to TikTok, Lomotif not only allows the making of music videos, but the users can also lip-sync and try their hand at different video content with fashion and lifestyle.
Comedy always sells, it is always going to be funny to watch someone enact some of the most iconic comedy scenes from classic movies and Lomotif allows you to do this.
What is an additional perk is that users can avail rewards of their videos get enough comments!
Their in-built editing feature allows you to trim or cut your videos and showcase just the bit you want to with ease that even beginners can master.
A multitude of visual effects, stickers, and filters
Available on iOS and Android on their respective app stores
Start competitions within the user community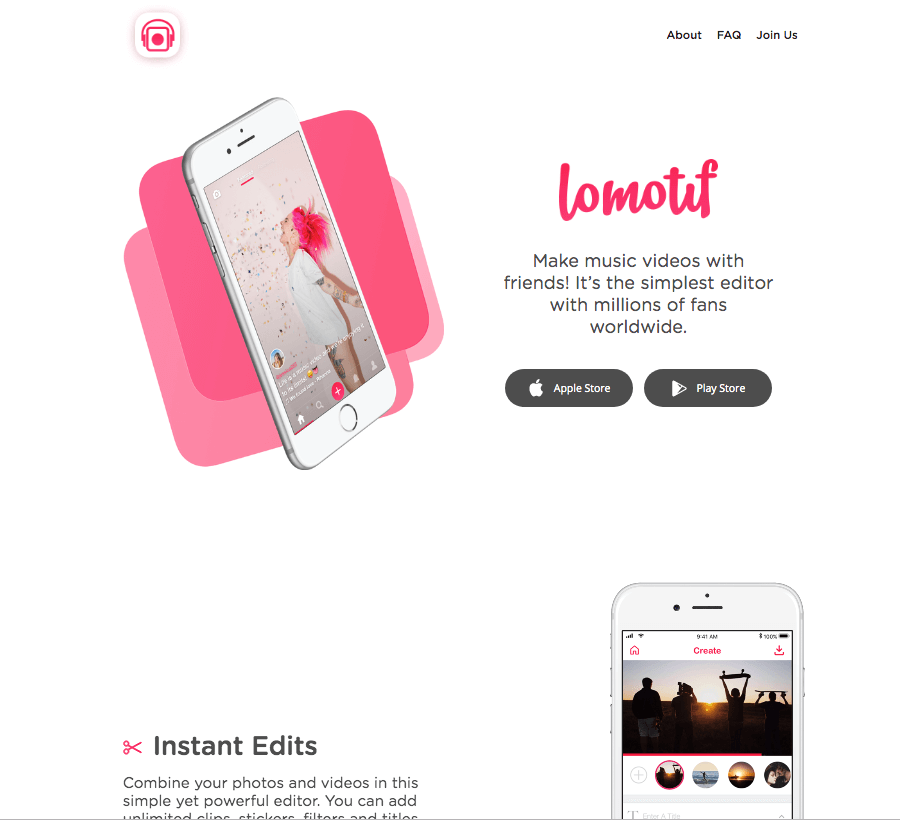 Vigo Video
Vigo Video is one of the best Indian alternatives of TikTok, which means there are several movies and Indian movie songs that are at your disposal.
Made exclusively for short videos, this perfectly allows you to catch your audience's short span of attention and showcase your talents of 5 clothing hacks under 30 seconds, make-up videos or even cooking.
It's other features range from special effects that will give your video an edge and also animated stickers.
Another specialty is the app's ability to live stream with your followers which increases the engagements and establishes a firmer communication channel with them.
You can use this to host Q&A sessions.
User can subscribe to users
Flame signs that can be exchanged for monetary benefits
Beauty filters along with visual effects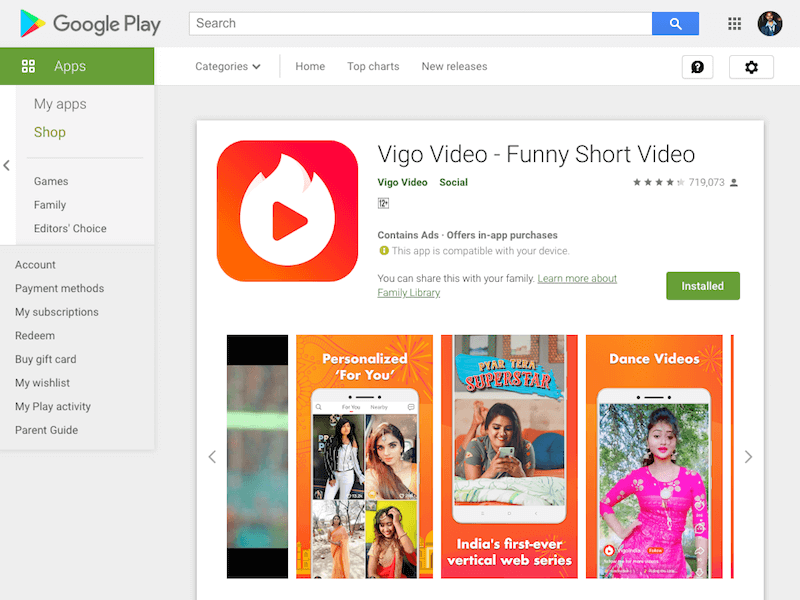 Dubsmash
Dubsmash was one of those unique apps that shot to fame overnight and had everyone on the internet participating in this trend.
Its widespread popularity was garnered from its expansive library of movie or TV show references that one could enact with their friends and family and post it on their respective social media profiles.
This TikTok alternative boasted off its more than 100 million downloads and became one of the most sought-after apps amongst the entertainment community with respect to lip-sync videos.
One could use stickers or overlaying text on their videos as well, without overshadowing the visuals.
Proper categorization for optimum views
Track videos of other users
Social media integration that made sharing videos easier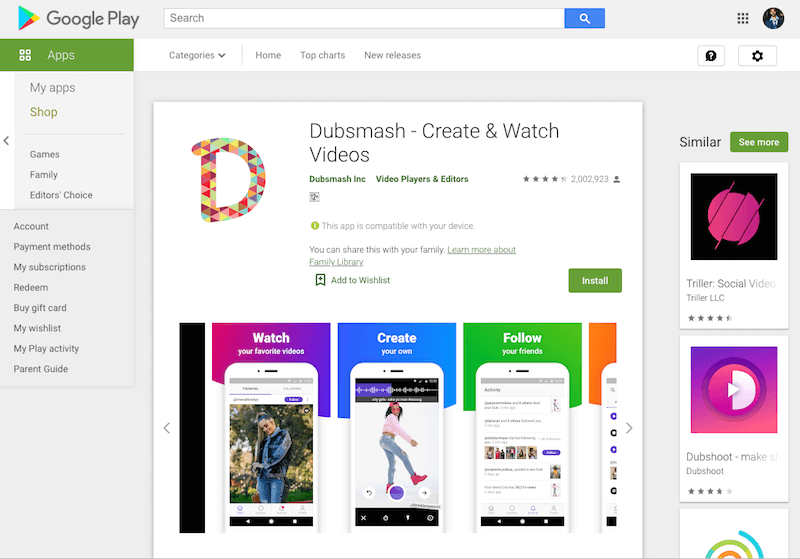 Likee
Likee is another very popular android based video maker application. This free to use application offers a magic filter with some great background music options.
The app offers a large amount of animation and filter effects. Along with a ton of filter options available, Likee app also offers you an amazing speed changer feature using which you can either speed up your video or slow it down.
The Likee community is where you can find some of the hot and trending footage, music, filters and so on. You can also share your own creations as well.
Some other notable features of Likee are:
Merge several videos into one
Direct social media sharing
Popular Magic Music Filter that offers filters based on the level of music volume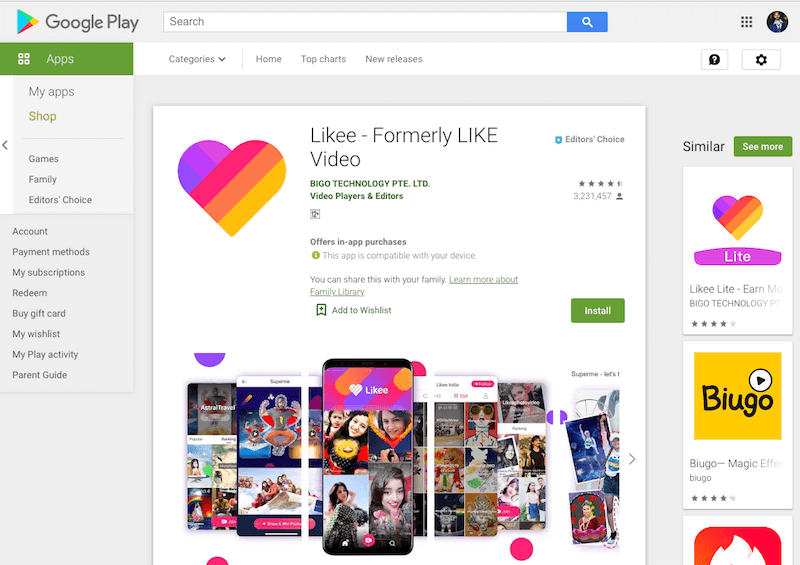 Triller
This is Triller without the H. with vast similarities to TikTok, this app was known to have better and more advanced features which explained its wide user community.
This app was so irresistible that actors like Selena Gomez and Kevin Hart were swaying to its tunes too, and their social media posts are a testament to this claim.
In addition to the built-in multi-faceted options, on Triller users vouched for eased navigability of the interface that was easy to use even for beginners.
Triller grew into a popular platform for collaborators where artists came together to put their talents together and come up with some quality content.
Artists collaborations
Available of iOS and Android
Allowed for video drawings and video editing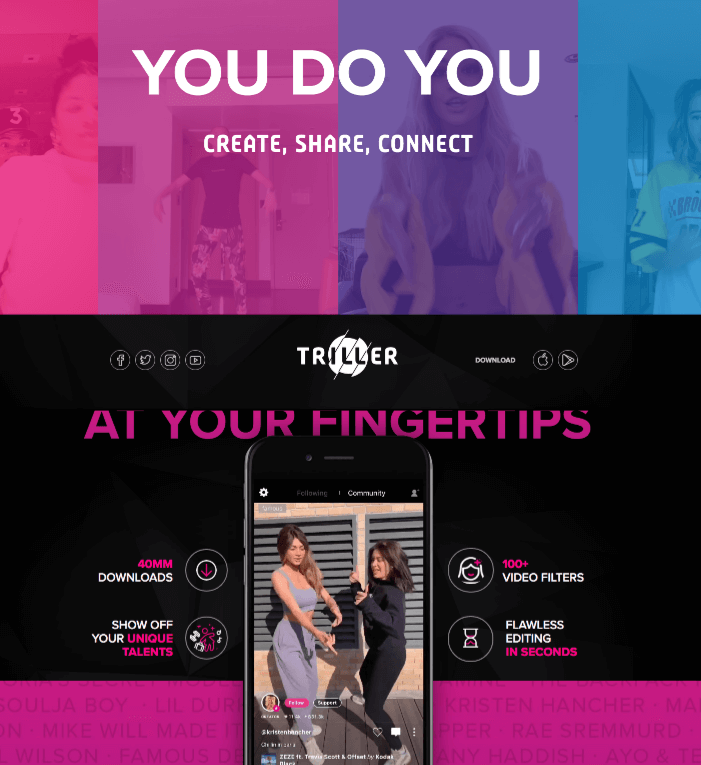 KWAI
KWAI rose to popularity because it allowed its users to earn rewards by advertising the app, which in turn helped these influencers broaden their follower community.
Its unique and distinctive features like 4D motion stickers, text fonts, animated filters, and numerous in-built video editing options are what set it apart from the other apps in the industry.
To keep their community alive and engaged, the app hosted several rap or lip-sync battles where users could participate and challenge each other.
While Snapchat had stories that would stay only for 24 hours, stories on KWAI stayed up to 48 hours.
Library of dialogues from all forms of media
Keep up with the latest trends and also participate in them.
Highly responsive and available across devices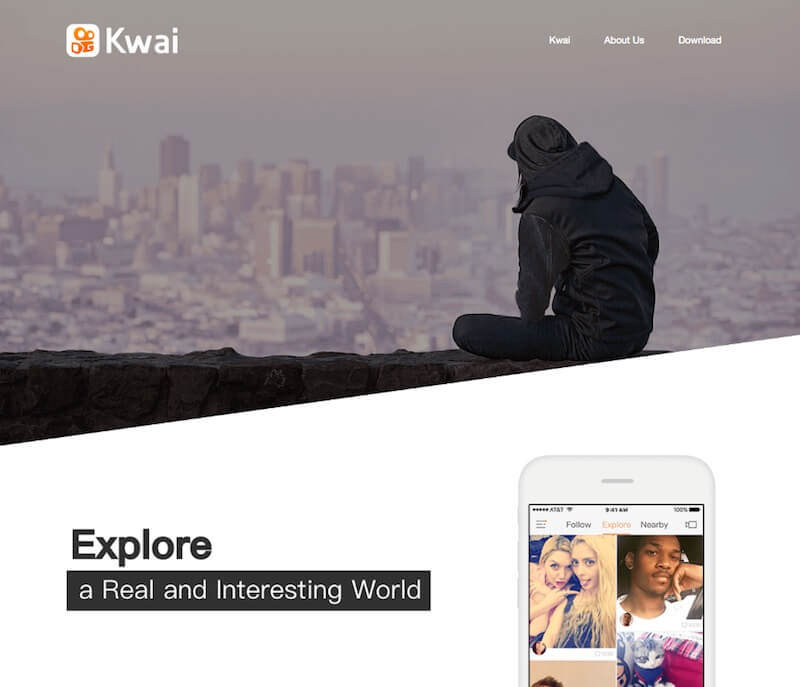 Funimate
Another reliable and quirky alternative for TikTok is Funimate, this particular app is great if you're particularly interested in your videos being of a certain kind- slow-motion, music video clips, etc.
If you are a social media influencer who is planning on scaling up their visibility or venturing into new arenas to increase your following, then Funimate is a great option.
You can indulge in several options and gain as well as retain your followers.
With their WhatsApp integration, you can choose to share your videos exclusively to certain people before deciding to publish it.
Reliable and available for iOS and Android
WhatsApp integration for video sharing
Multitude of video editing options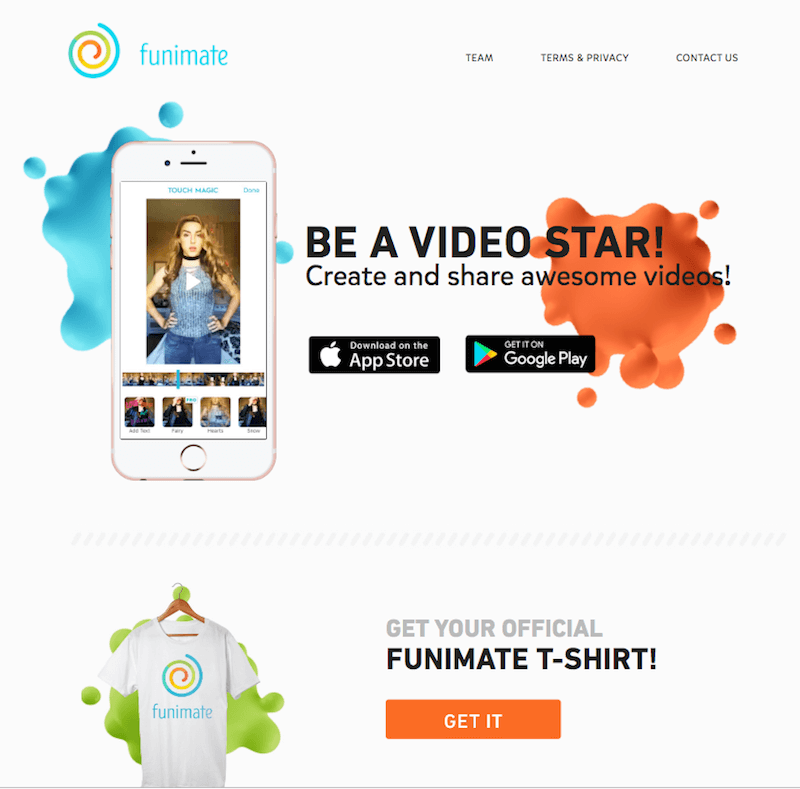 Firework
After being recently introduced into the market, Firework still managed to gain a lot of eyeballs and increased its user community as an effective TikTok replacement.
Its video editing tools allow you to edit your video on the spot with their trimming, cutting and merging videos on the platform.
Users can choose what they want to do from the expansive repository housing songs, dialogues or iconic scenes for renowned movies; to create lip-sync videos, dance or music vines.
For keeping up with the latest trends, the app houses unique talents shared by famous personalities or celebrities that you can duplicate and go viral.
Weekly challenges and talent battles
Collaboration for influencers
Available for iOS and Android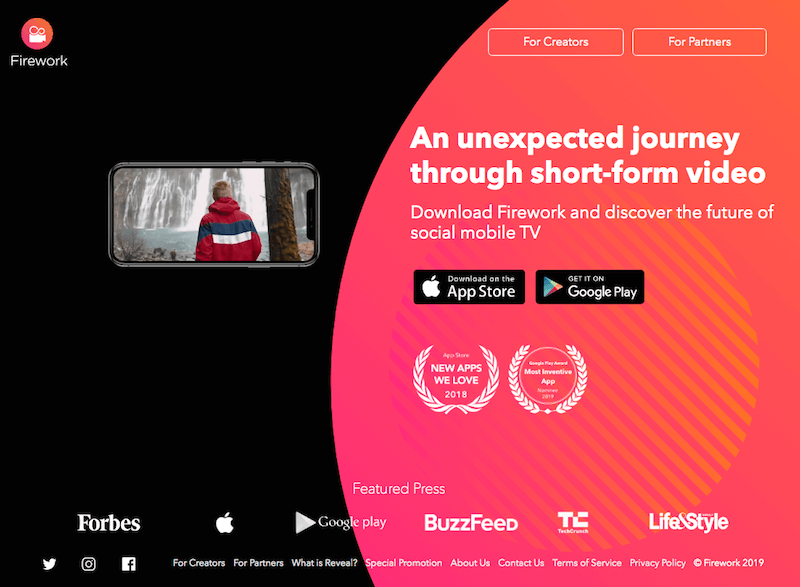 Cheez
Although the large-scale apps showcase heavy dependency on music videos, this app allows the users to unleash their talent and partake in a variety of forms like dance and fashion, videos, make-up tutorials and even hauls.
Its users produced diversified content ranging from vlogging to comedy videos.
For people with a large number of active followers who like commenting on your videos, there is a chance for you to earn prizes or rewards if certain criteria are met.
You do not need a separate professional video editing device, as there are numerous built-in options like trimming, merging and cutting you videos.
For the creation of personalized content that reflects your niche and which will propel your social media popularity, this application is perfect.
Engage in battles or challenge fellow users
First mobile dancing game
Visual effects, stickers, and filters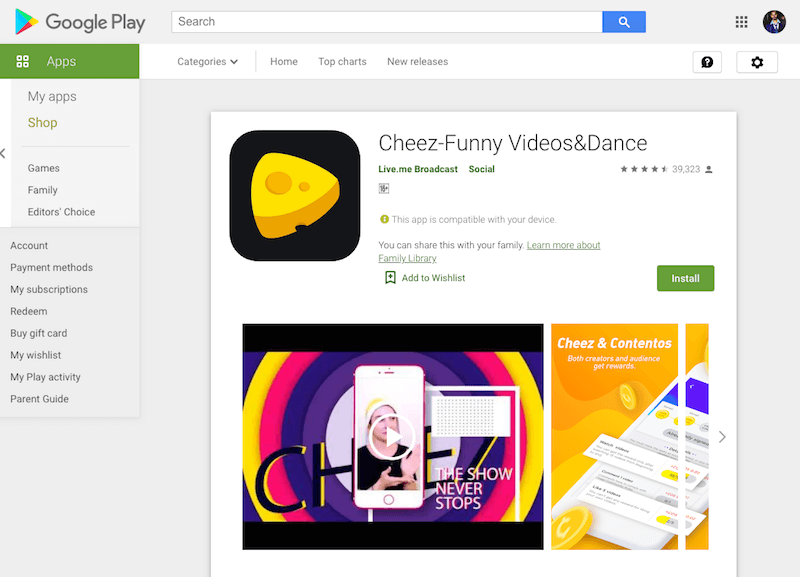 Shabaam
Known for its distinctive option of curating GIFs with sounds, Shabaam is a known TikTok alternative that lives up to its fame.
Rated a 4 star on app stores, Shabaam is exclusively for GIFs or 5-second vines and clips with the background score of your choice. It's easy to use interface is suitable for everyone.
Users can either create their own GIFs or choose one from the millions of GIFs and add their own audios.
Its social media integration allows you to share the videos directly on the sites, which also publishes your Shabaam profile to your followers.
Unique animated GIFs
Media for all types of content
You get to dub your own voice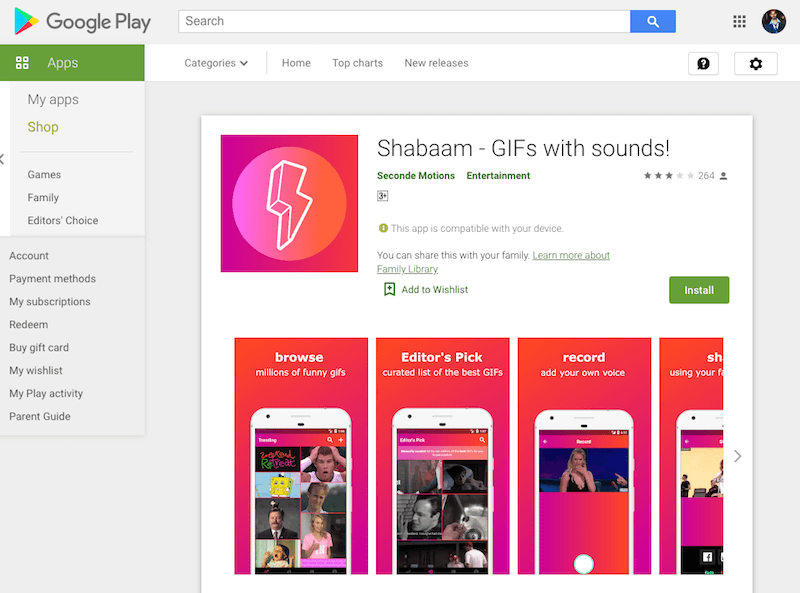 Final Word
All of these aforementioned apps are available freely on the Google play store for Android and iOS App store for Apple users, with easy and quick installations.
Although inhibiting similar features to TikTok, some of these apps have better and diversified features that allow the free flow of your creativity and help you appease your target audience!