A huge collection of best Instagram Templates that you can use for your Instagram marketing.
Instagram is one of the leading social platforms to drive traffic for the marketers and if you can create great looking rich media content, Insta can be your top source of traffic.
People use Instagram post templates for different reasons; it can be both professional and personal. By using post templates, you can definitely promote your brand and stay unique among the competitors.
There are businesses that solely depends on Instagram as their marketing platform and make thousands of dollars every month, you can do that too with a strategic move.
This is a collection of best Instagram post templates that you can use for enhancing the visual appeal of your Instagram profile.
Top Instagram Post Templates
---
Entrepreneur Motivation IG Quotes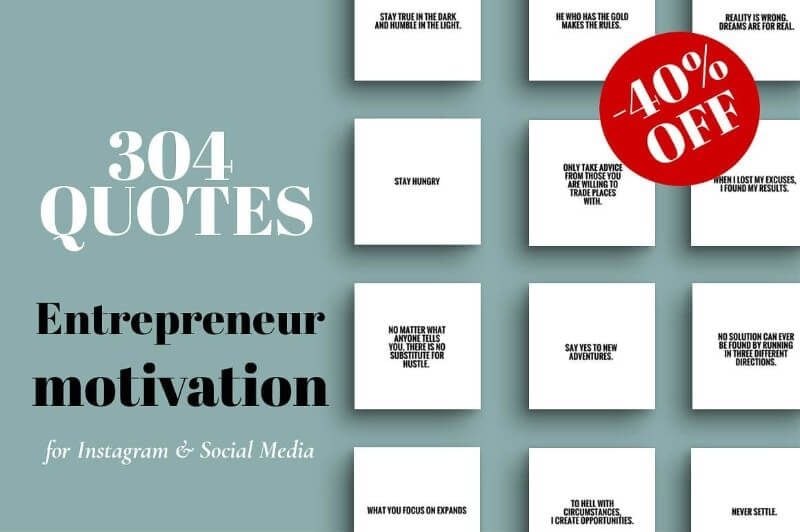 If you are an entrepreneur, a luxury lifestyle blogger or an influencer, then this template will definitely interest you. Using this template, you can motivate and inspire others to achieve success in life.
The industry-specific pack assures quotes and posts that are specifically made for the audience.
400+ Instagram Grid Media Kit
Over 400 Instagram templates that you can use to grow your Instagram followers.
The file type includes PSD, JPG & PDF. You can easily edit, fonts, color, layout to make it perfectly fit your need.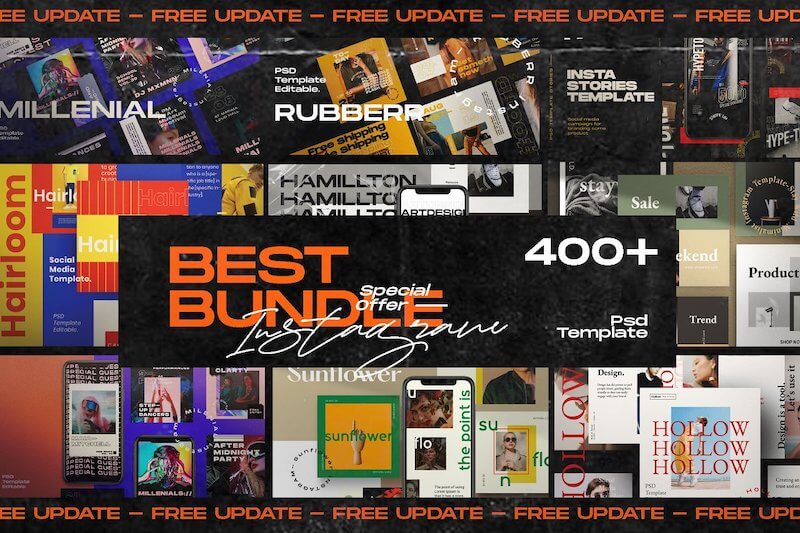 PUZZLE Bundle Instagram Grid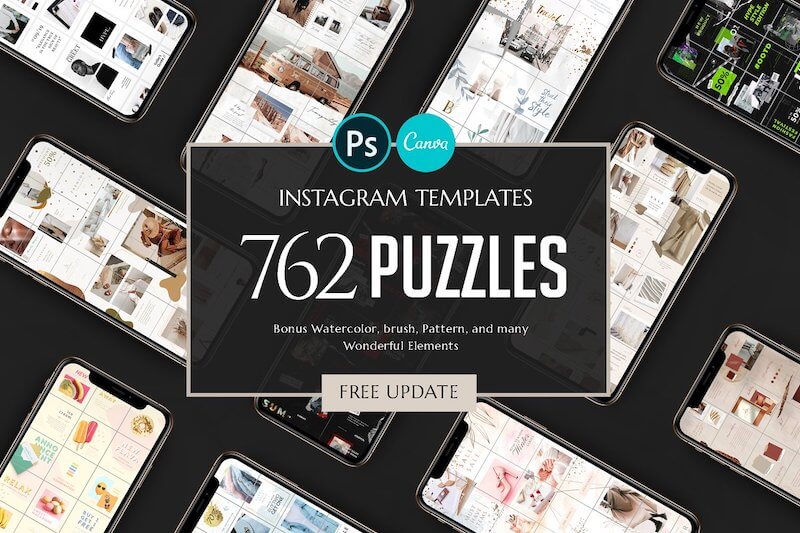 A large collection of puzzle templates for Instagram. These are ready template, you can quickly customize it by using a free Canva account or Photoshop.
Juniper Social Media Bundle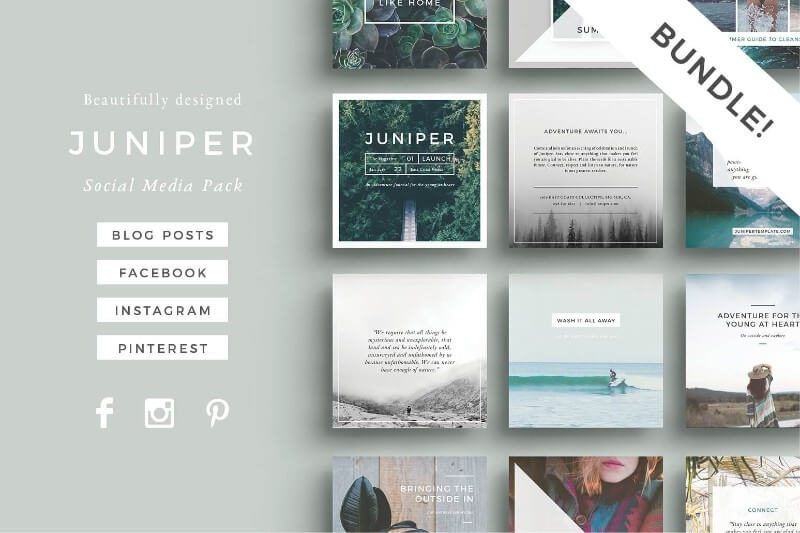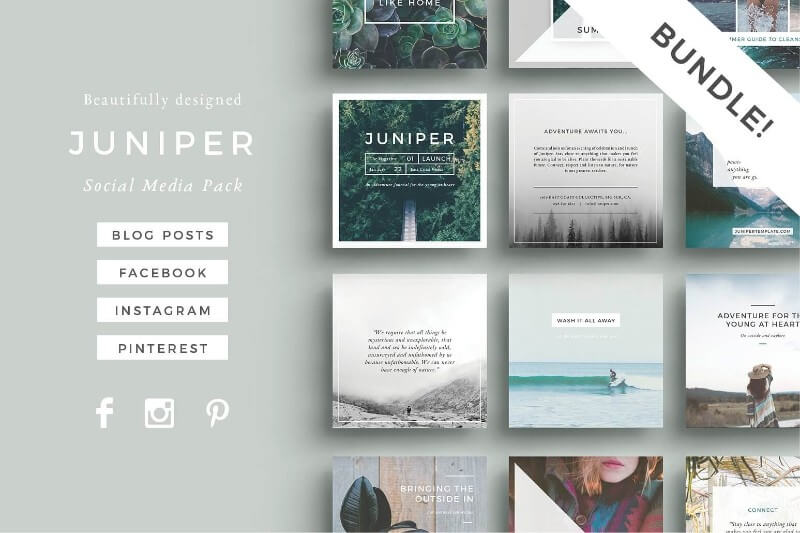 This is a modern and custom-made template collection that's perfect for blogs, websites, Instagram posts,etc. You can easily choose designs from a set of 16 design variations and apply it on the platform.
Pink Color Quote Instagram Grid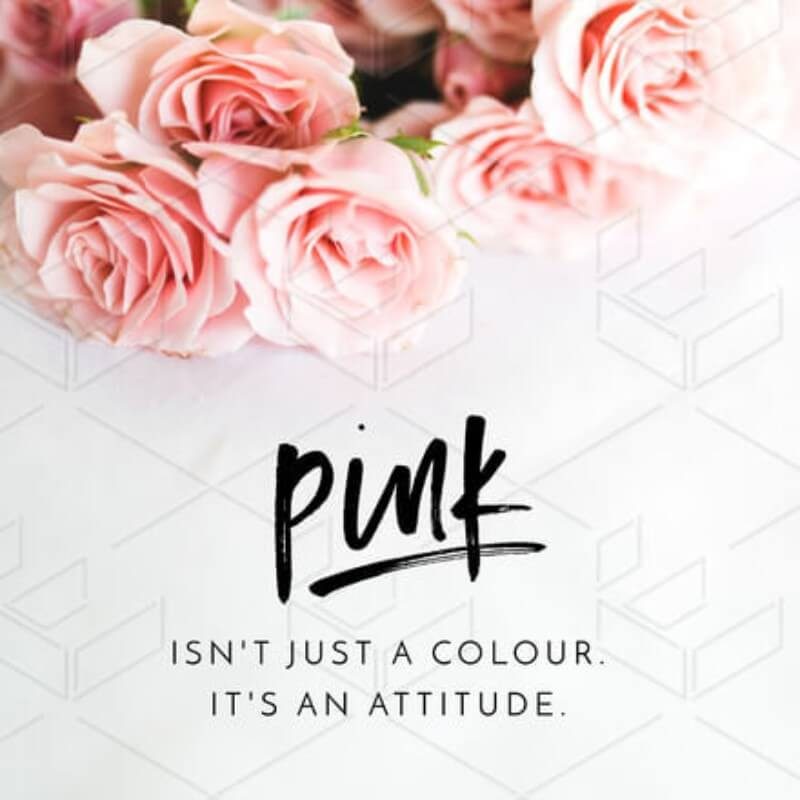 This beautiful template is perfect for your Instagram feed. It's a pink and white predesigned template which is ideal for sending a message to a friend or can be used for advertising.
The whole layout has been crafted by a professional graphic design team. It comprises a huge collection of fonts, and you can integrate the template with thousands of images.
Design Quote Insta Grid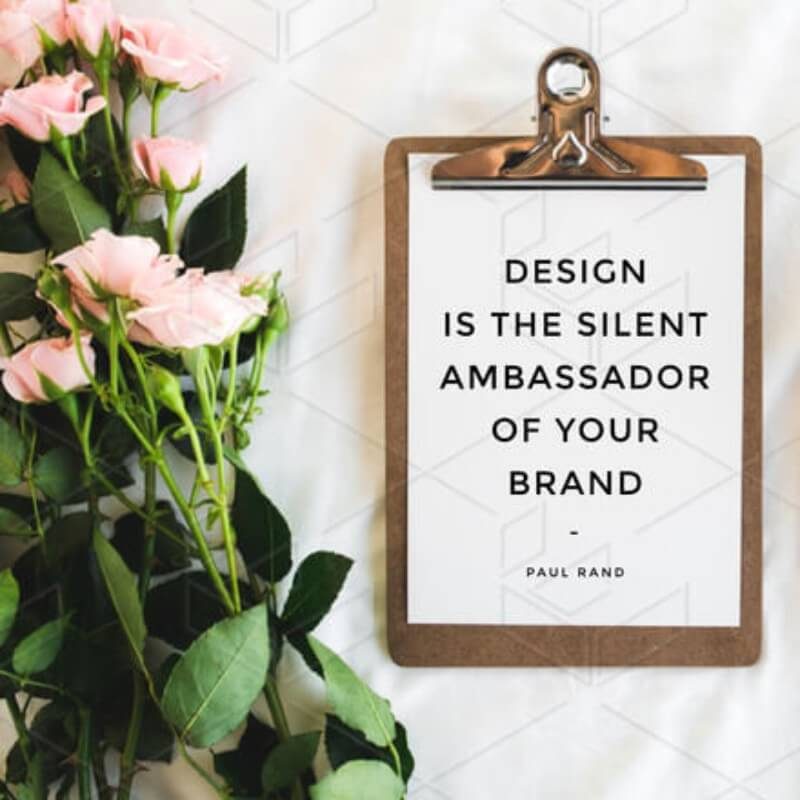 This quote graphic is made using exclusive Easilstock styled stock images. The template features a simple text and you can use the online DIY graphic design editor to customize the contents.
Quote Graphic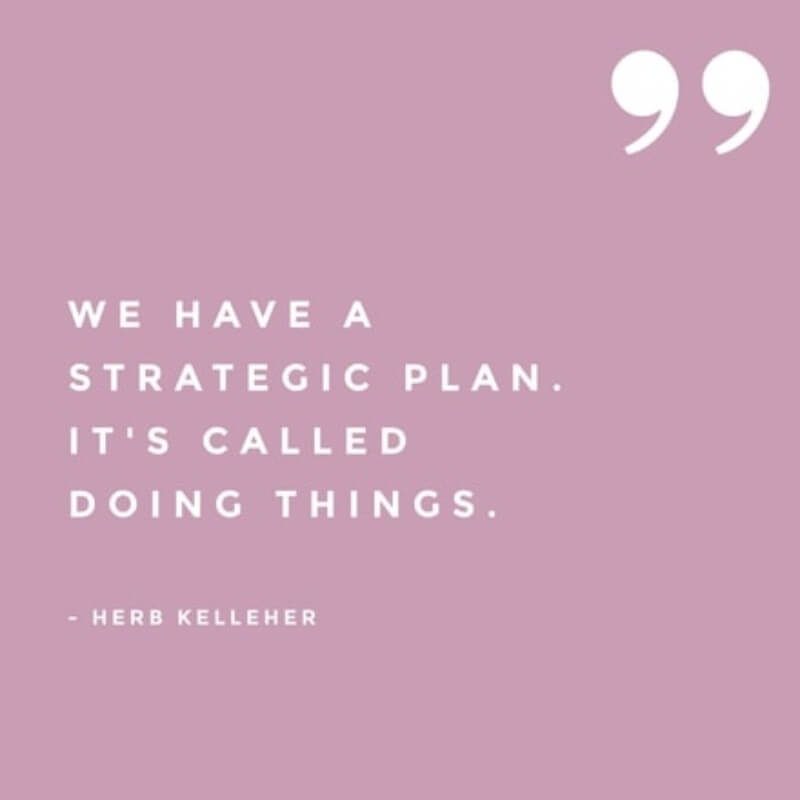 You can create awesome quotes and share it on your social media channels using this template. It features simple typefaces and bold quote graphics.
The multi-purpose template is very easy to customize for your brand through color switching.
Love What You Do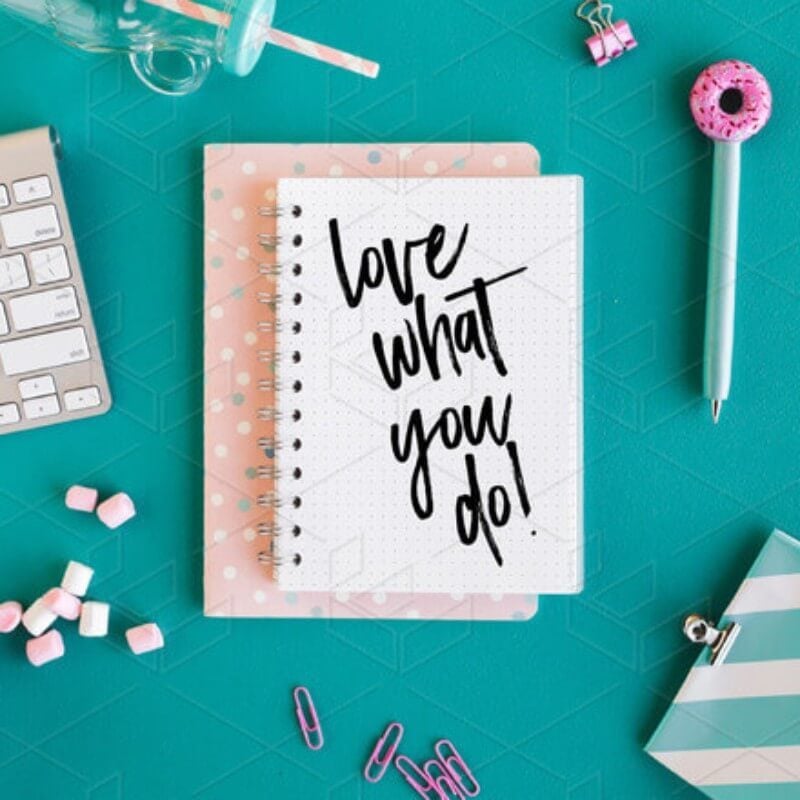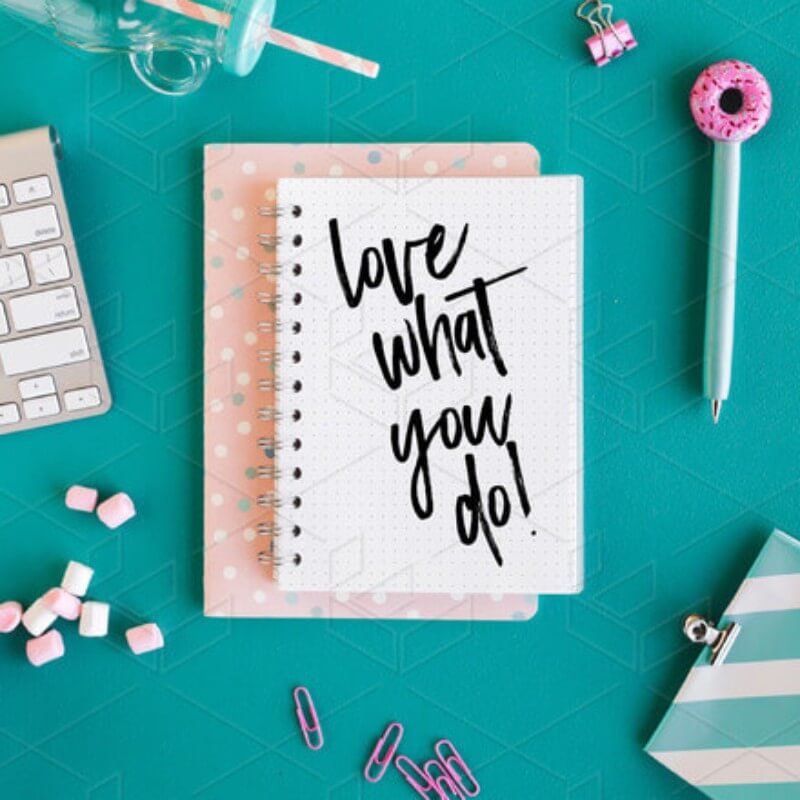 This graphic template features elegantly-styled photography of a notepad with candies, a donut pen, and a mini clipboard. You can update your messages using an on-trend script font paired with the template.
Love Glitter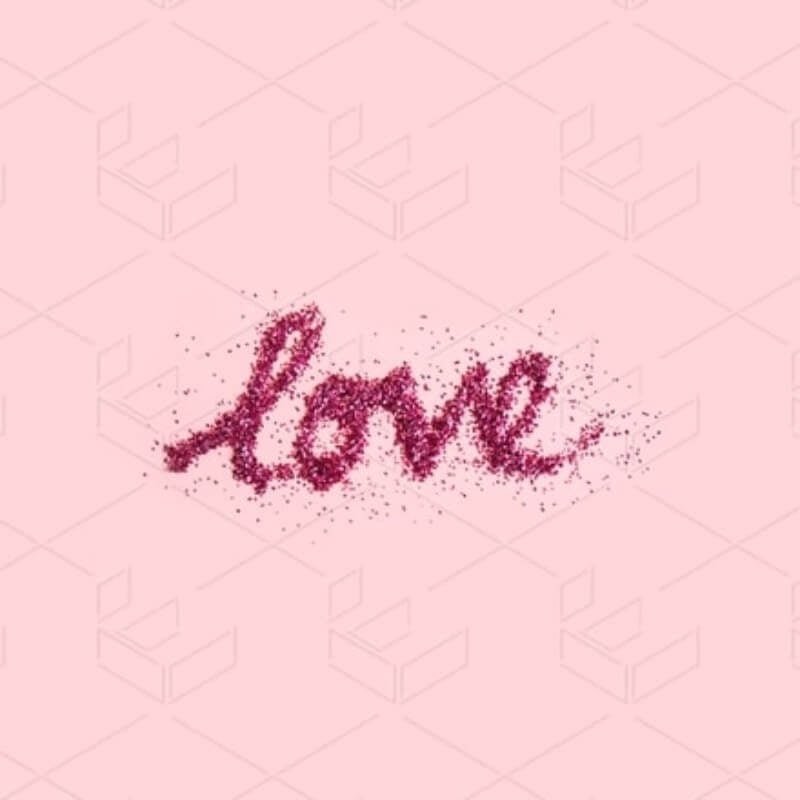 This is one of the all-time favorite templates which comes in a pink color.
You can add your own brand watermark and you have various options like image filters, hundreds of free graphic elements that can be added with a single click of a mouse.
Set Goals and Demolish Them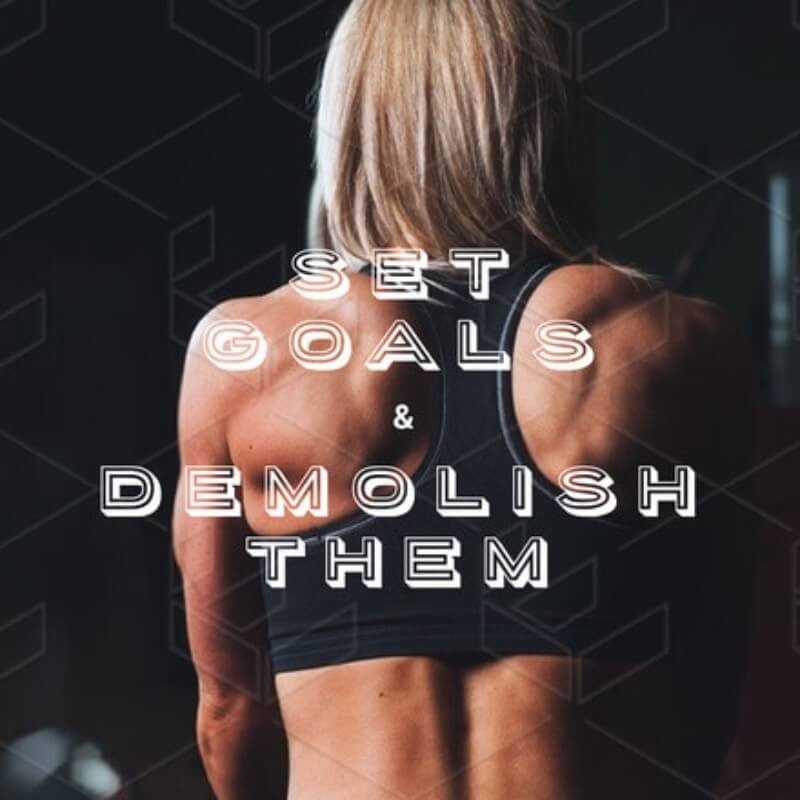 You can start a beautiful day by adding a motivational quote to this template. You can ask your audience to engage with you.
This is a DIY inspired template perfect for health and fitness oriented goals but you can change the goals by changing the background images.
Create Stuff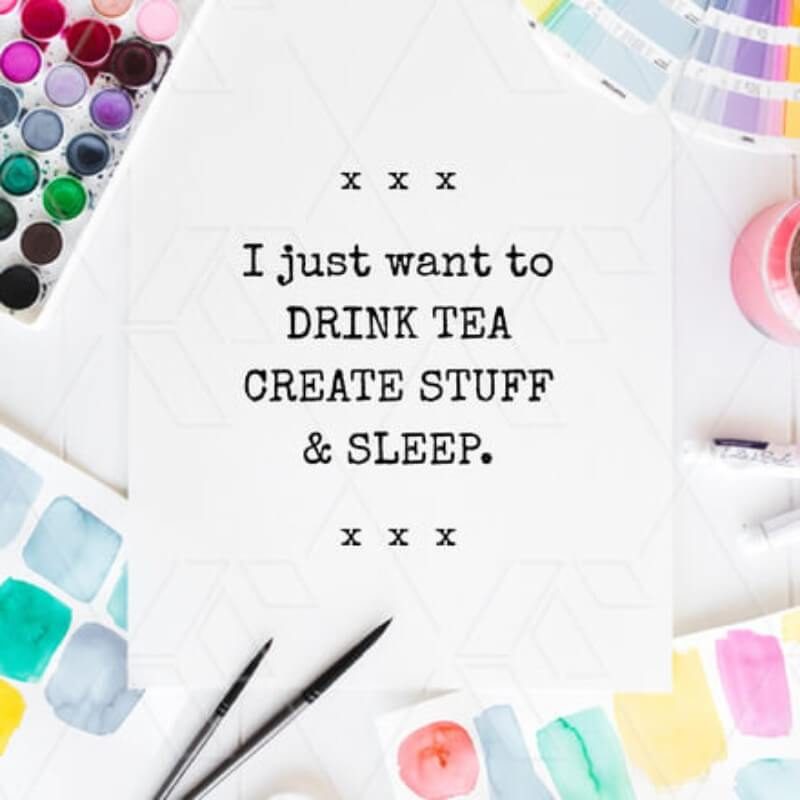 You can create posts that look great using this template. With its stunning flat lay stock imagery and preset text boxes, you can post incredible stuff. This adds a professional touch to your profile without the assistance of a graphic designer.
The Man Who Moves Mountains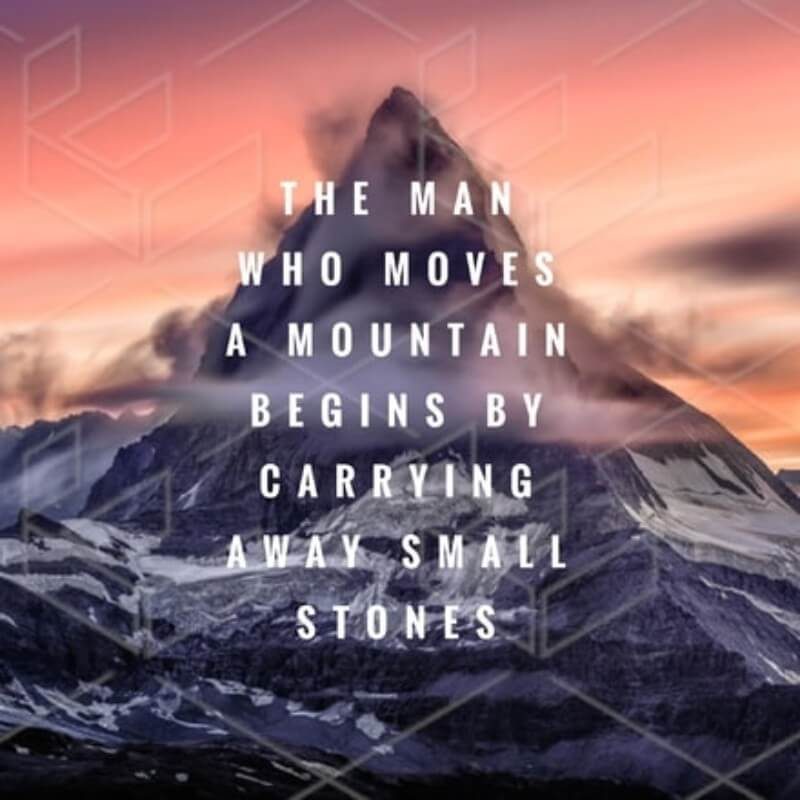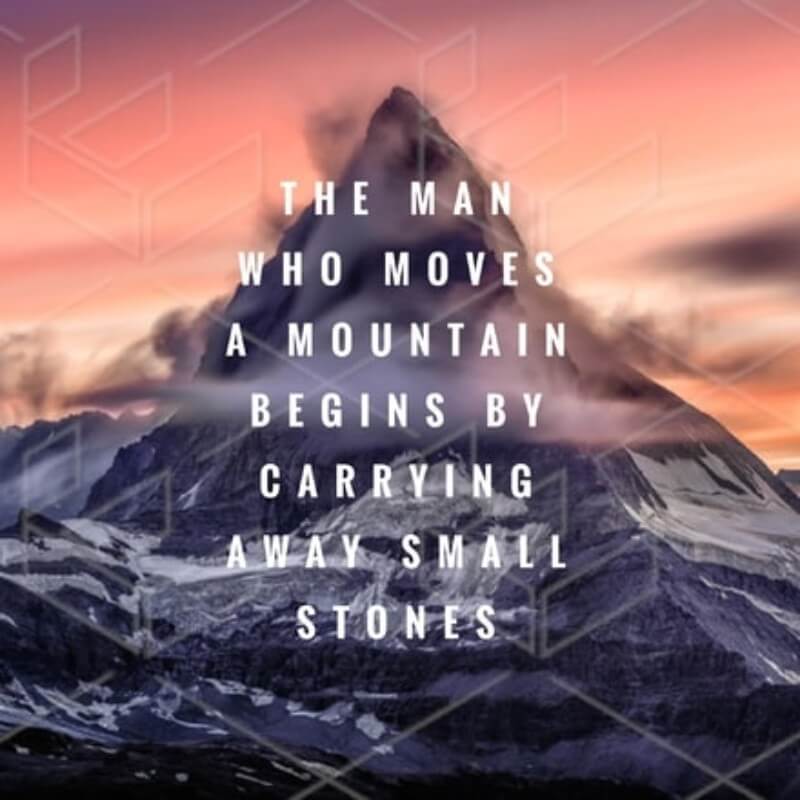 You can add inspirational quotes using this pre-designed graphics template by Easil. The only thing you need to do is select the required template and replace the placeholder items with your own.
The template owns tools that help to create graphics easily.
Rose Quote Layout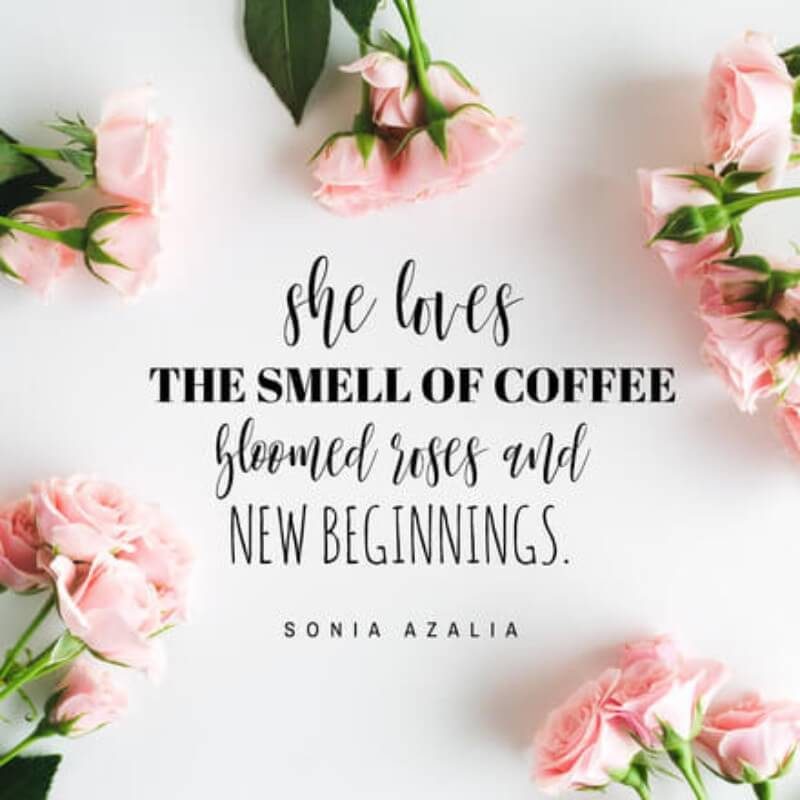 This template works perfectly with your brand image. You can customize Instagram images with brand fonts and present an elegant profile. You can even add brand watermarks and post graphics using the template.
Noir Social Media Pack Instagram Grid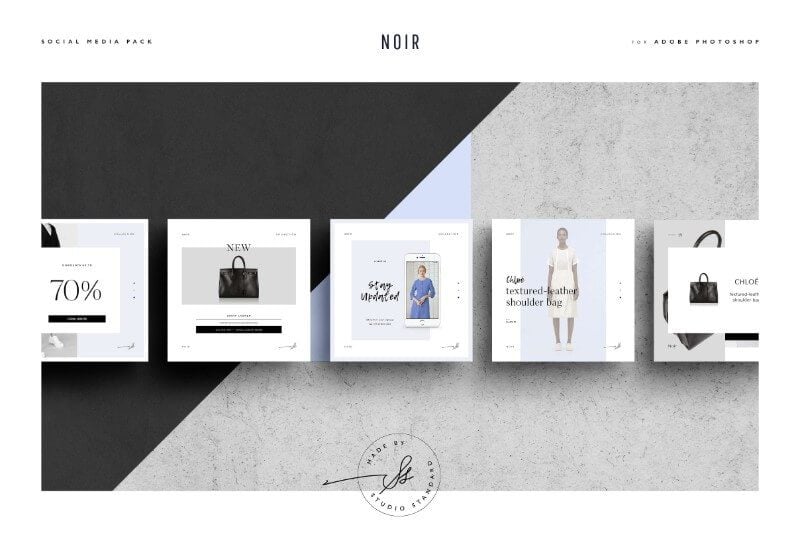 This is built specially for brands, store owners, designers, product owners to promote themselves through social media platforms. The pack consists of 75 files coming in 25 designs supporting 3 different formats.
The texts can be easily customized and the images can be readily replaced as well.
Quote Layout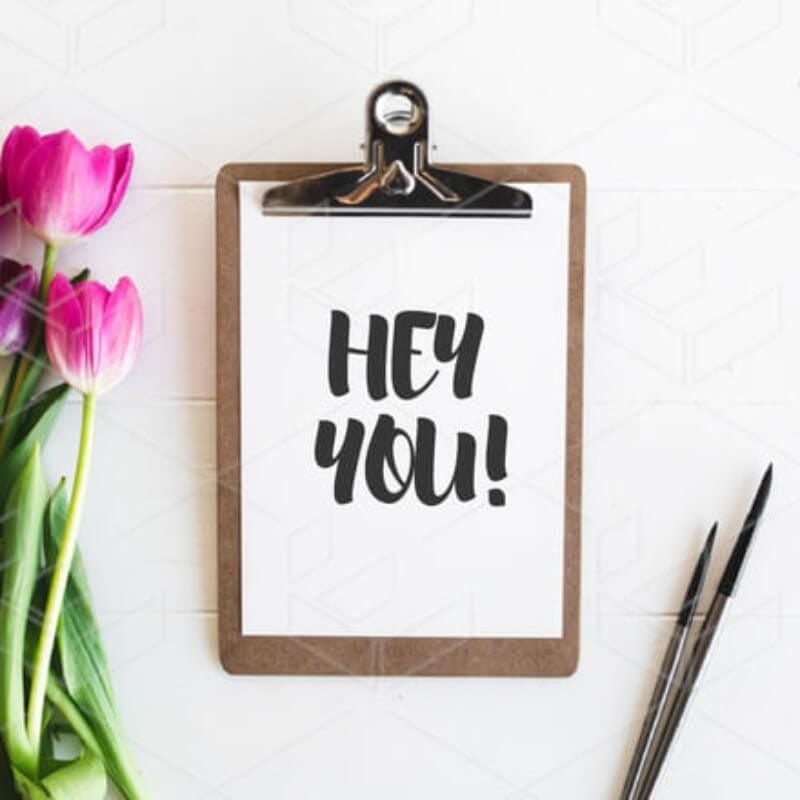 Now, it's very easy to update your message in the handwritten style font with Quote layout. There are plenty of options which allows you to customize the font types, color, size and graphic elements.
World Crush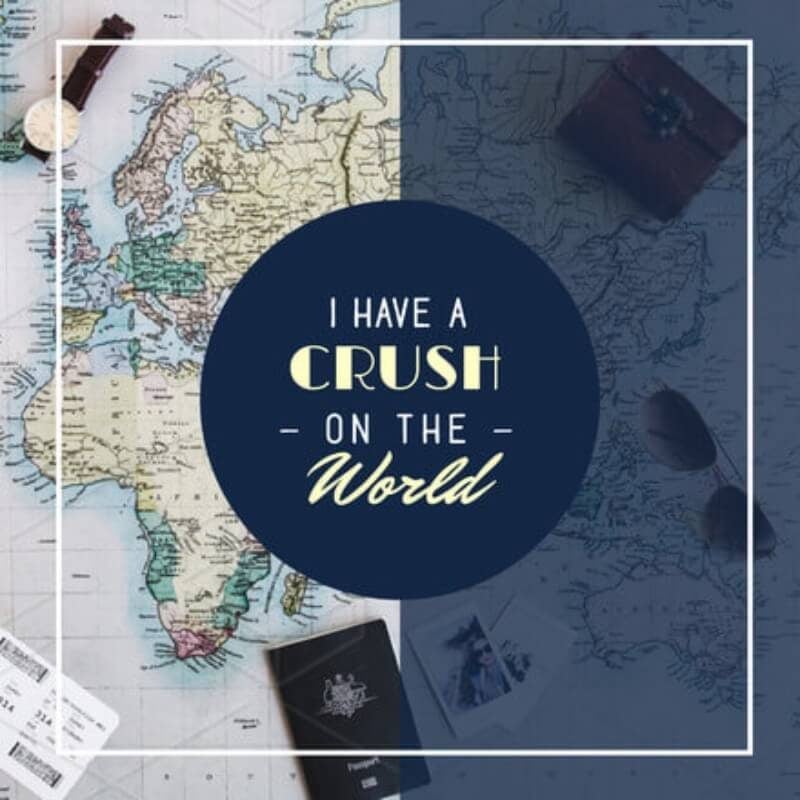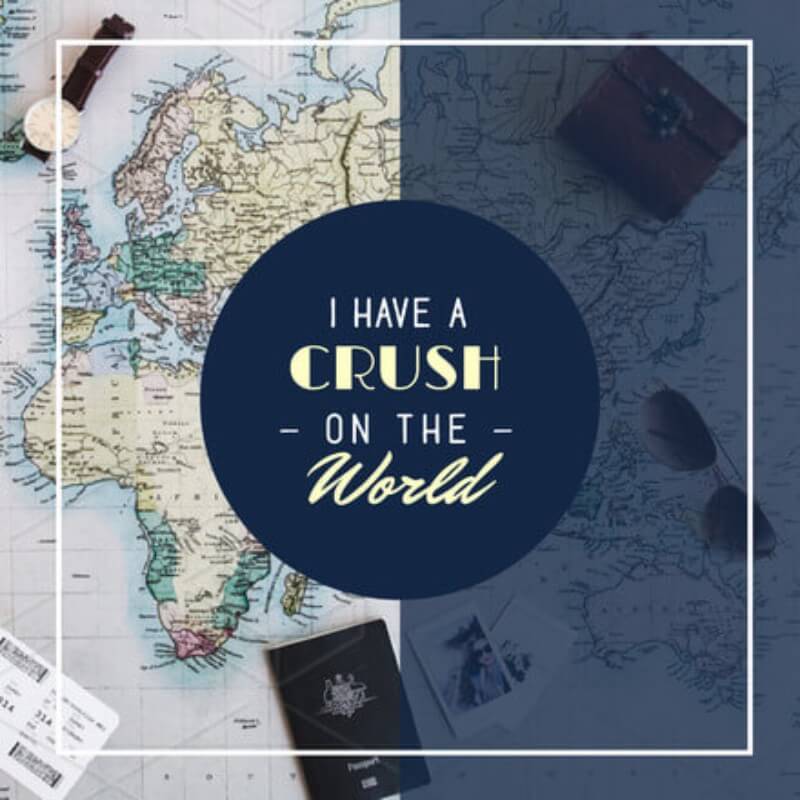 World crush, create a breathtaking header and suite of promotional graphics for your travel blog. It consists of stock images with a world map, passport, and travel accessories.
It'd only take a few minutes to customize the graphics and you can change colors, texts, fonts and import images without the aid of any extra tools.
Karaoke Comp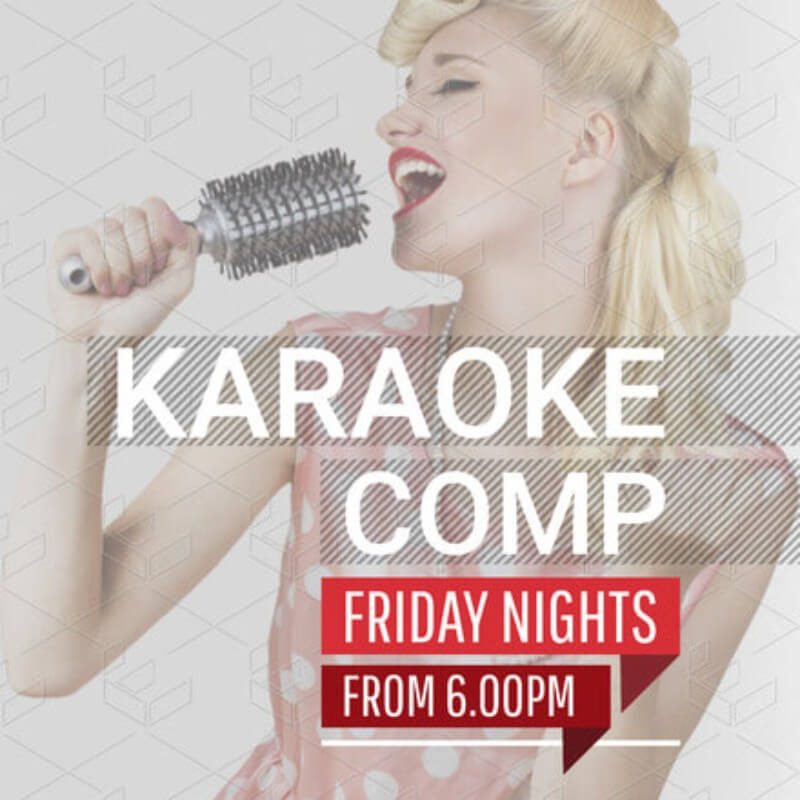 Now you can promote your Karaoke night using this wonderful template. The graphics features are custom-made and resize options are enabled for posters and other social media sites.
The promotional template is just perfect for digital or print promotion.
Girl Boss Free Quotation Layout Template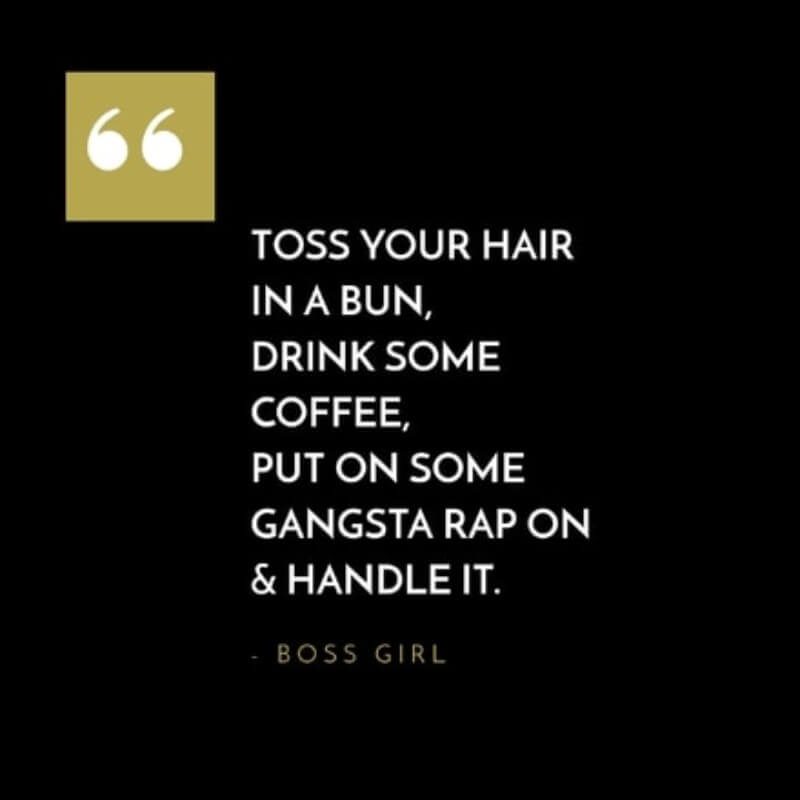 If you like some motivation spreading in the social media feeds, this is the ideal one for you. A stylish quote graphic is used for showcasing the testimonials, quotes from your idols, or simply your thoughts.
Give this template a try for creating unique and personalized content in just a few minutes.
The Complete Guide to On page SEO Graphic Template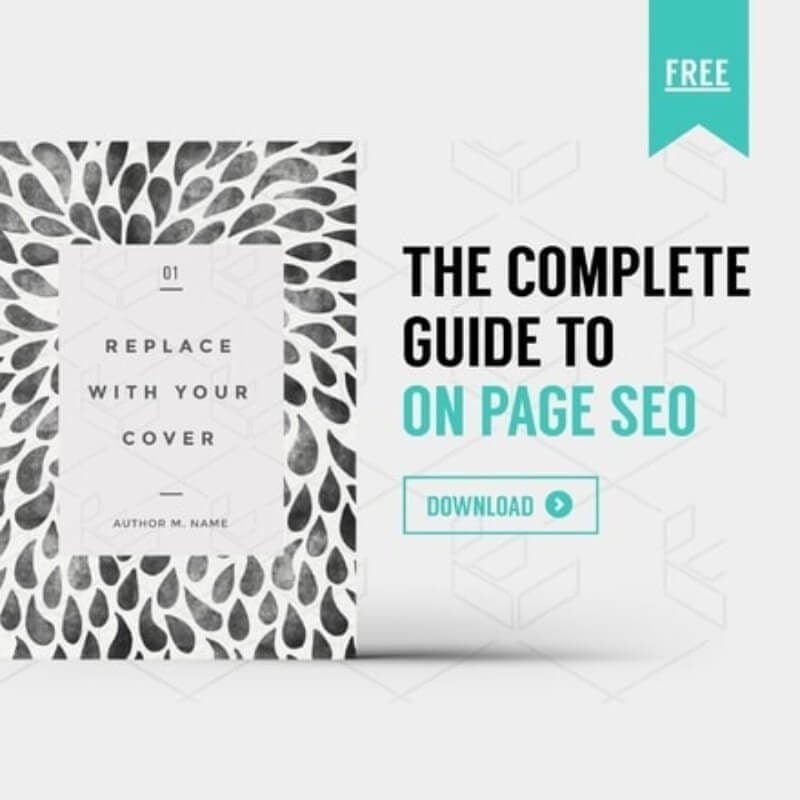 With this simple template, you can create a PDF of your lead magnet and draw more audience attention. You just need to drag the uploaded image into the placeholder image and update the title of the placeholder image.
All the specific tools for updating color, fonts, and graphic elements are readily available at your fingertips in the online graphics editor.
Flash Sale Instagram Grid Template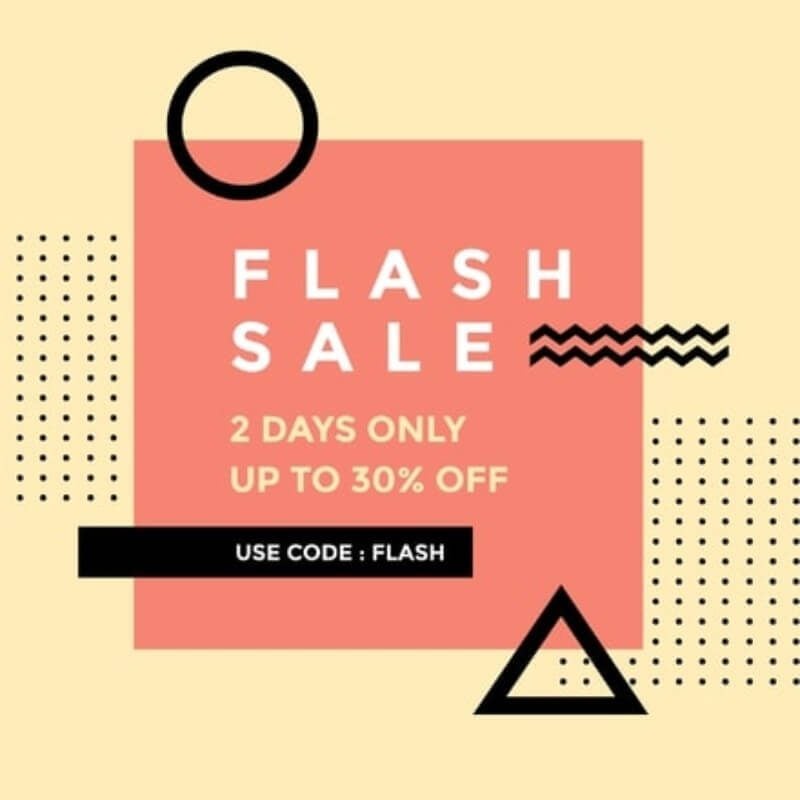 It's a vibrant template that's made eye-catchy for drawing audience attention. All the attributes are fully customizable; you can change the color, size, and positions of graphic shapes. You can update a text by clicking on it, changing its fonts, and color.
All the associated tools are built-in with the application with thousands of additional graphic elements and pictures.
50 Fun and Catchy Ideas for Your Next Blog Post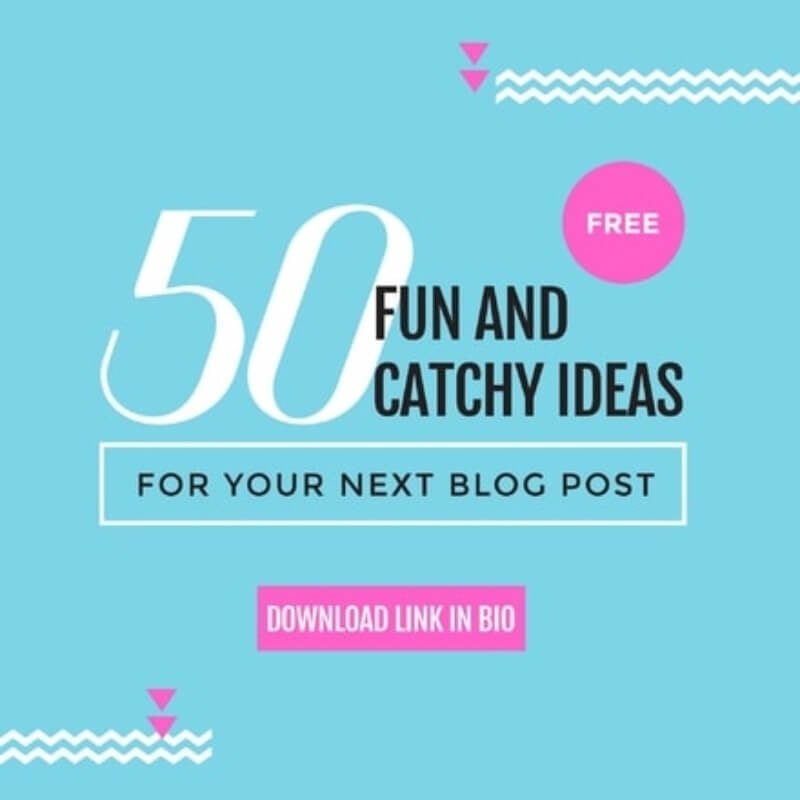 This amazing graphic template comes in bright blue, pink and white colors. You can customize all the features by updating the text with Easil's editing tools.
You can update the colors on graphics and fonts, if you need to use any graphic elements, you can drop it from the library to your design canvas.
Join Our Mailing List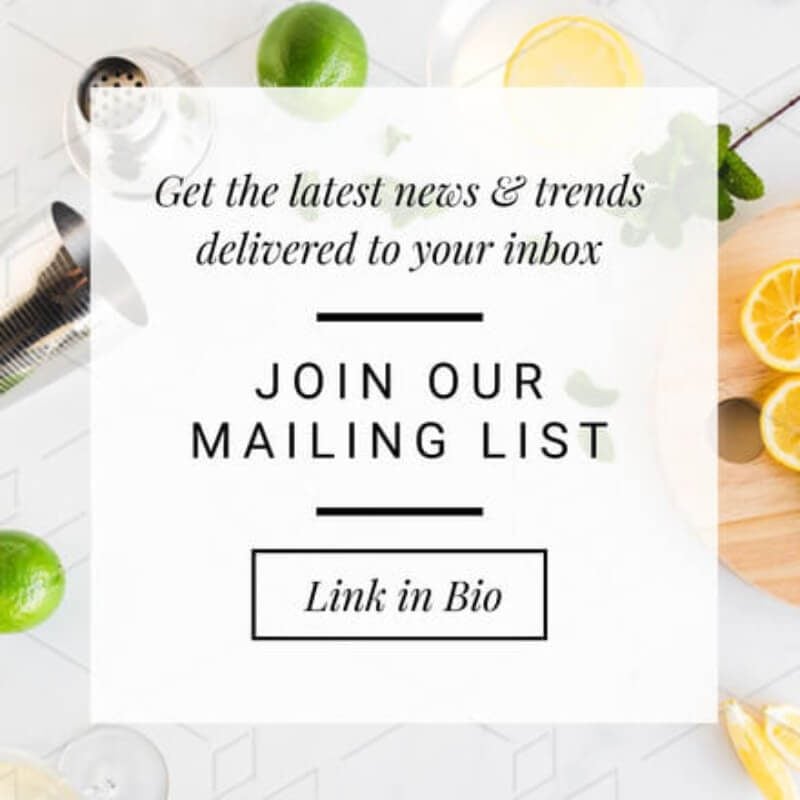 This template is created exclusively for promoting your mailing list. The DIY template is regularly updated to match your company's fonts and brand colors.
30% Off Sale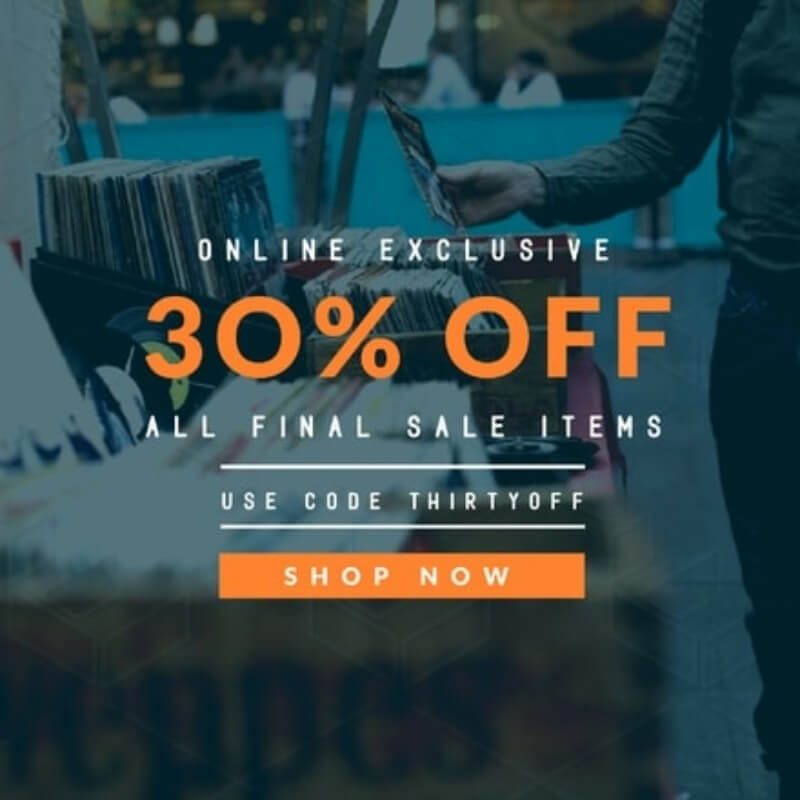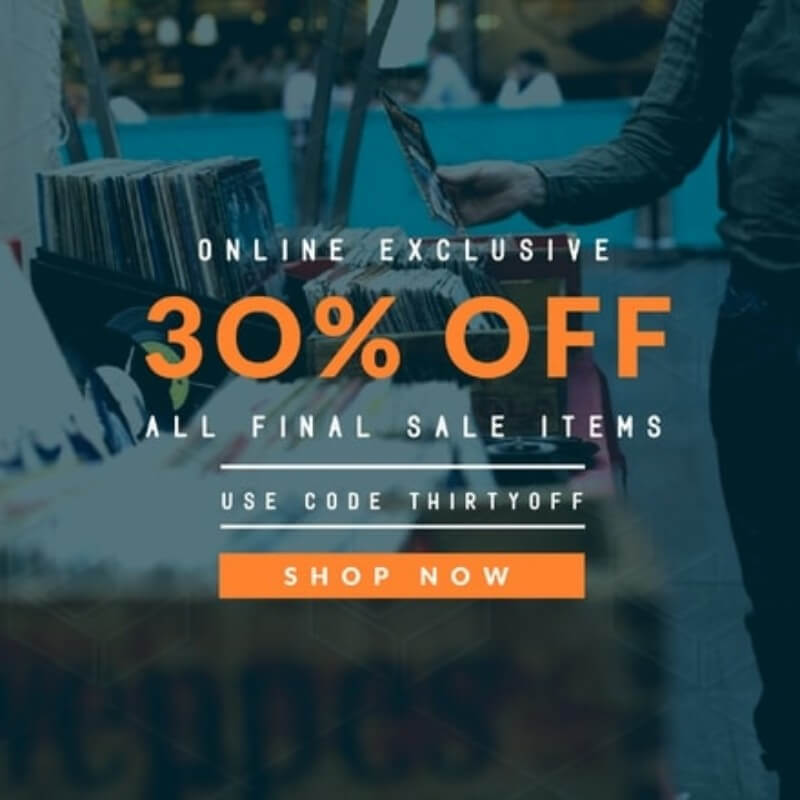 You can easily market your sales with this stylish template. All the essential buttons like "shop now", "details of the offer" are provided within the template.
It also features a user-friendly online graphics editor and beautiful templates built for promoting your sales.
50 Visual Marketing Campaigns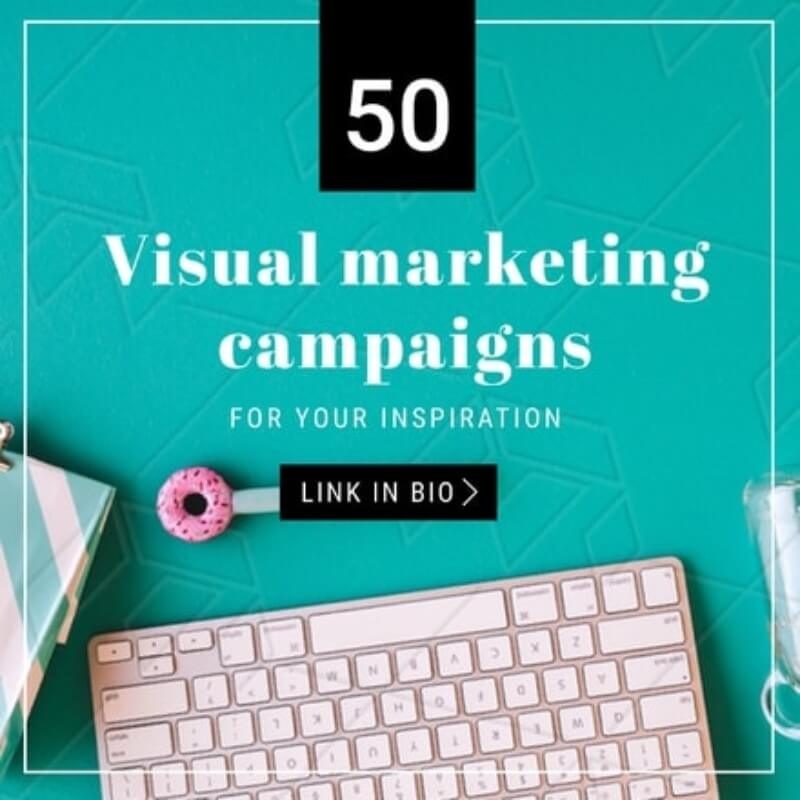 This superb template gives you ideas to promote your business. This predesigned-graphic design templates can be updated in your web browser in no time.
With a few clicks, you can update fonts, colors, and layouts and give more time to writing your blogs and articles.
20% Off School Supplies Template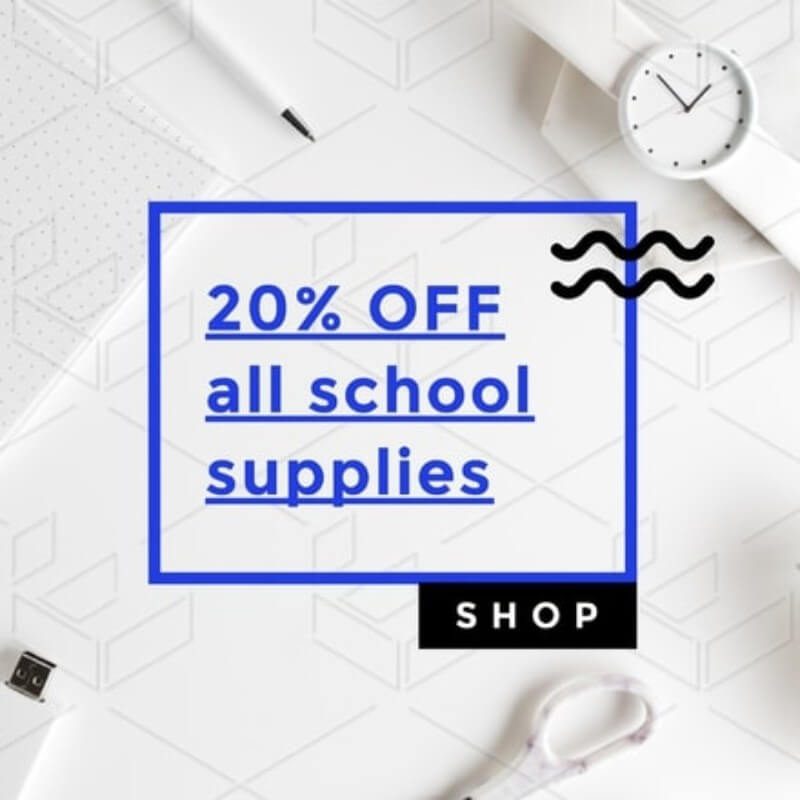 This blue, white and black template is perfect for your retail business. With this one, you can offer all the supplies at 20% off. Thousands of pre-designed graphic elements are included in the template to make it one of a kind.
Fitness Modern Social Pack Instagram Grid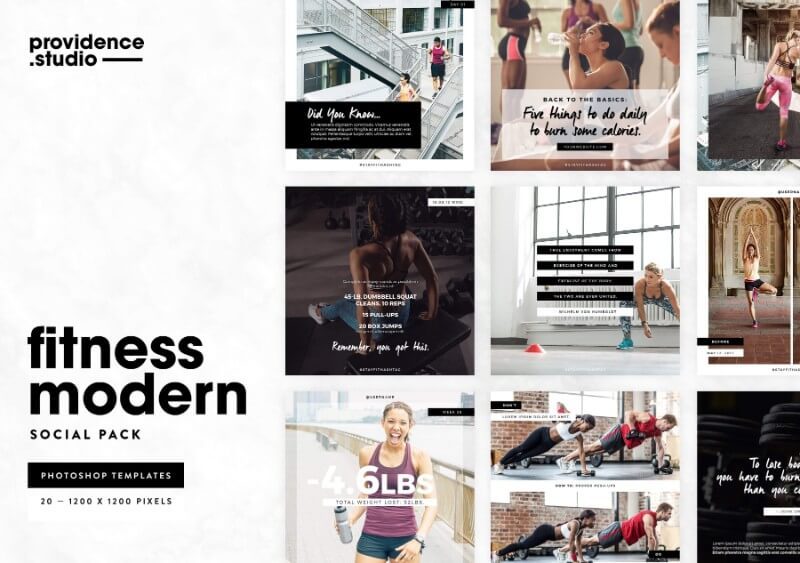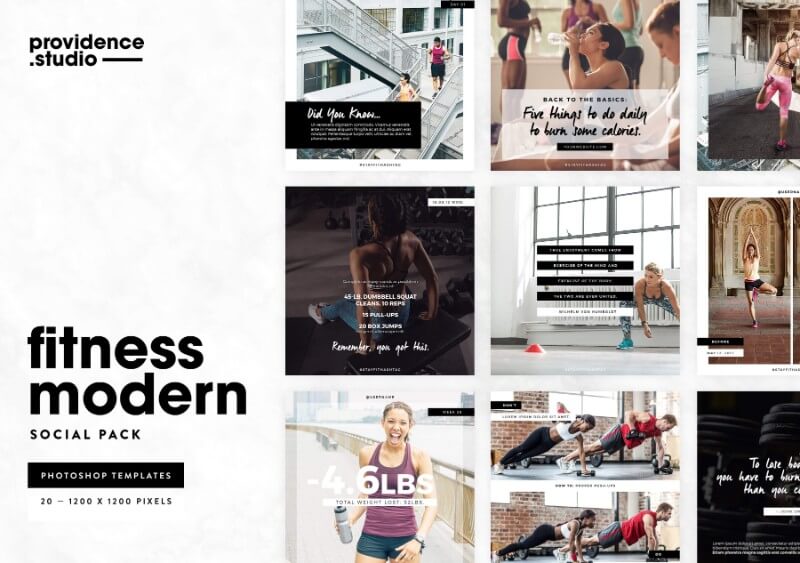 This is the perfect choice for personal trainers, online coaches, gyms, and other relevant businesses who want to showcase their services on Instagram.
It goes well with your Instagram pages, saving your precious time from making the design.
3 in 1 Social Media Bundle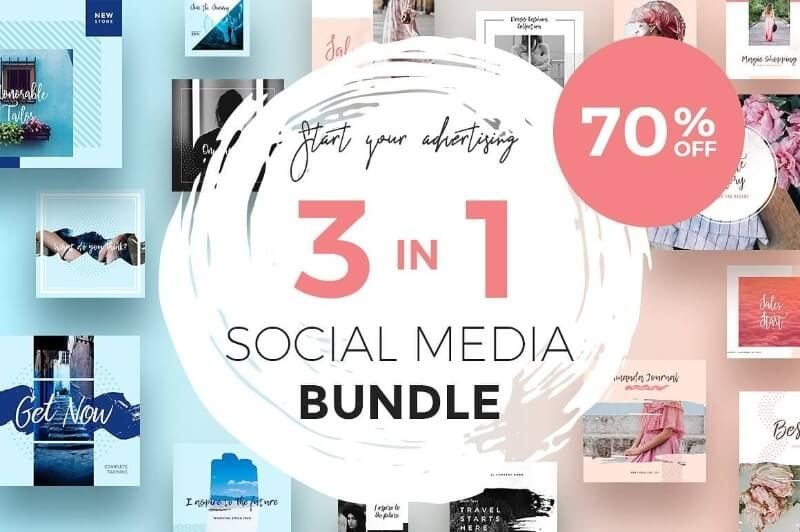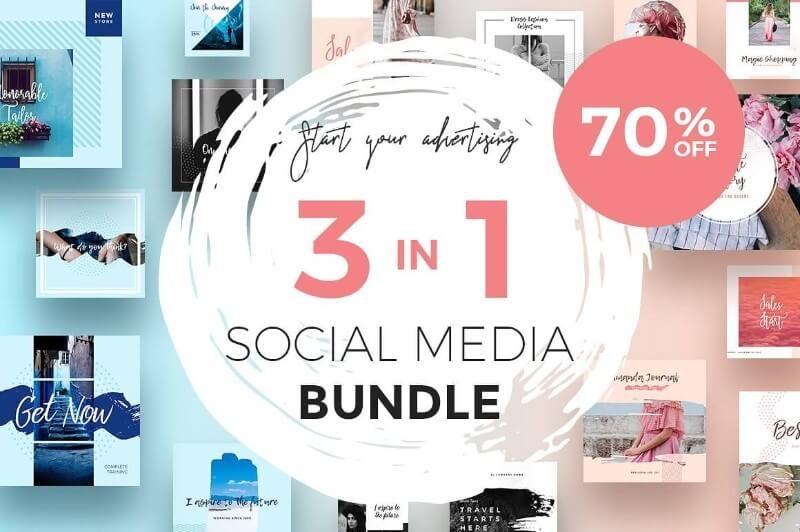 It's a stylish collection of templates that are designed in black and white, peach and pink, and blue colors. The template can be used across various directions like lifestyle, fashion, food, travel, marketing, etc.
Light Instagram Grid Bundle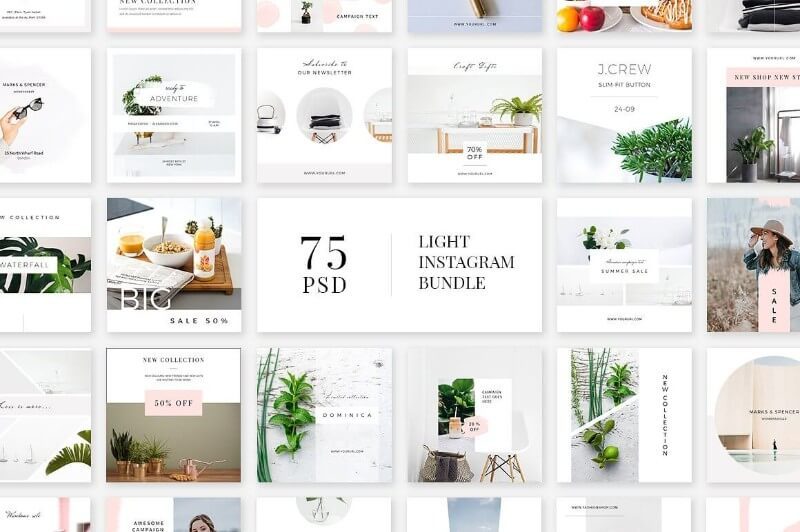 This pack of customizable templates is compatible only with adobe photoshop CC or CS applications. All of its elements are very easy to edit and comes with many interesting customizable field options.
Shine On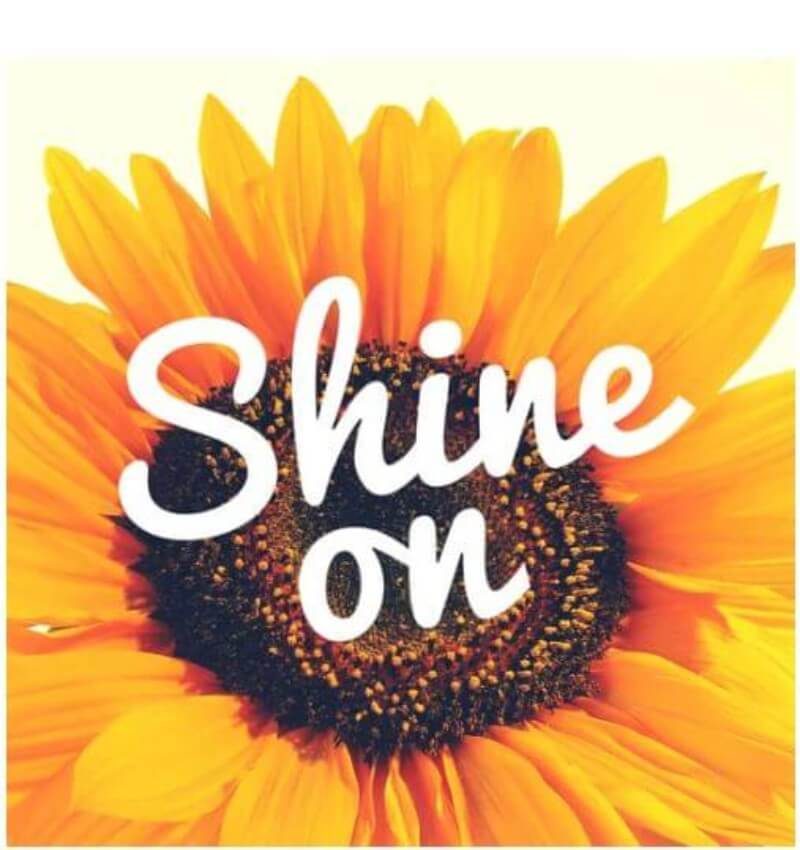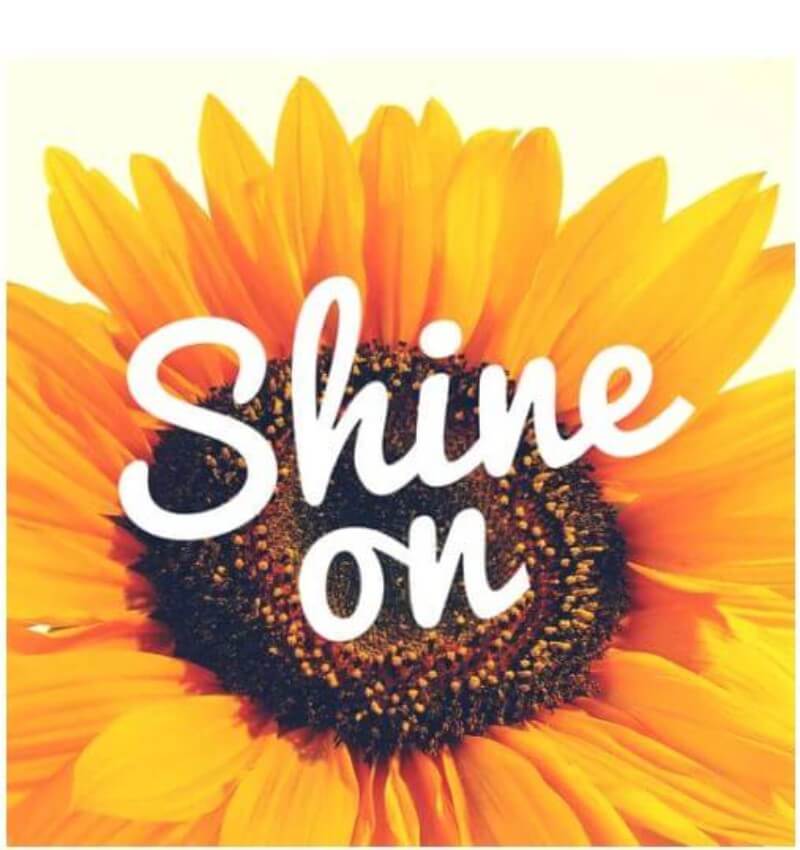 You can type a sunny and motivational quote on this template and spread good vibes. You can give a good message to all your followers on Instagram through the quotation. And you can invite others to share their positive thoughts as well.
Best Lemon cake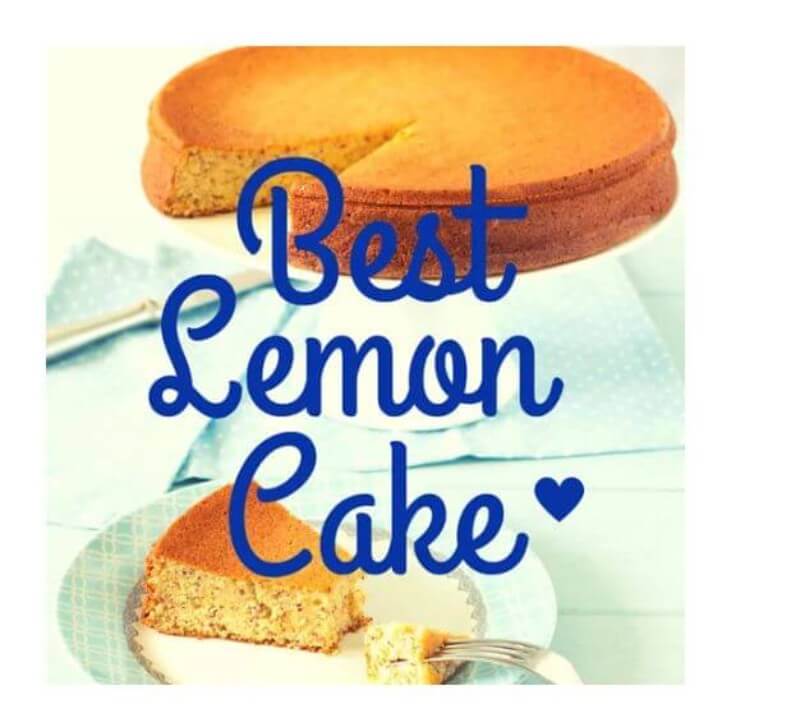 Are you passionate about cooking or do you admire the art? This layout is a straightforward one with lemon cake photo in the background. Using the drag-and-drop editor, you can customize it.
The Craft Workshop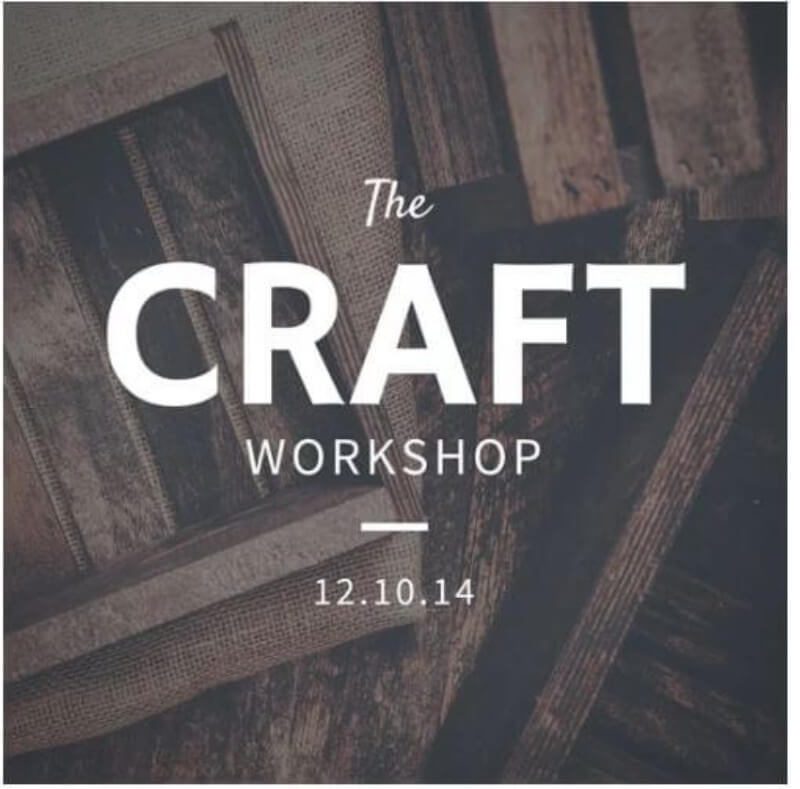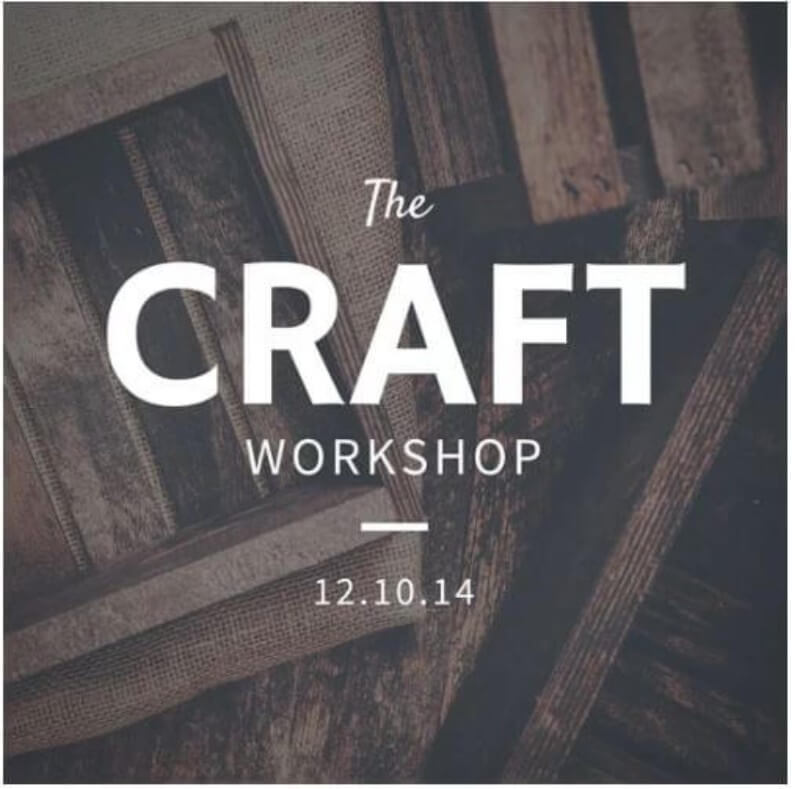 Using this post template, you can promote your woodcraft workshop effectively. You can edit the text and add name, date, time, as well location of your event using the editing tool.
Spring Flowers in Bloom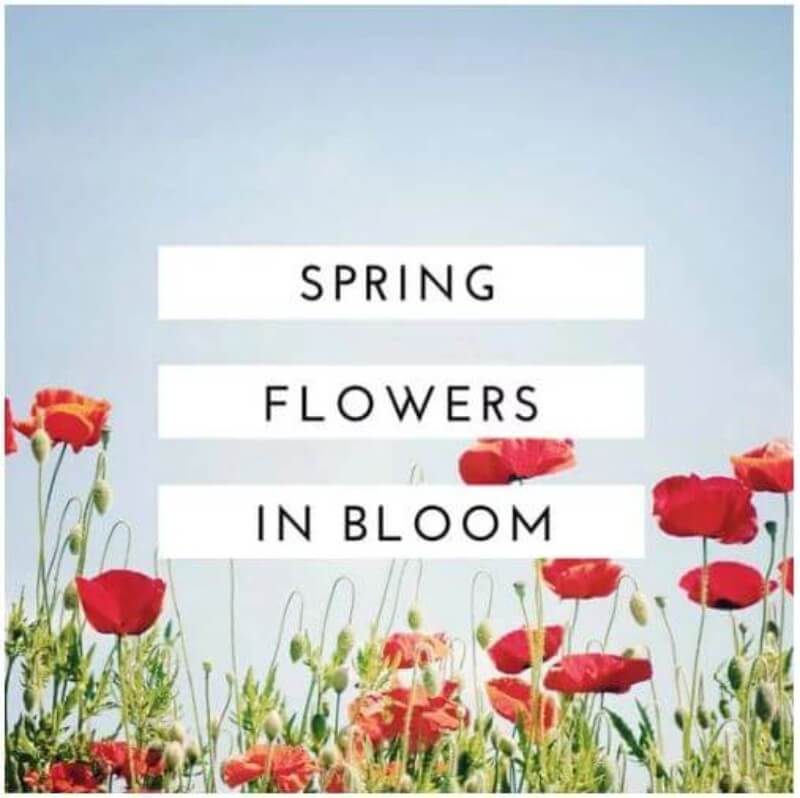 With this minimalist post template, you can spread the joy of spring all around Instagram. You can always choose from a million stock photos available in the library to spread the vivid colors of spring.
Coffee O'Clock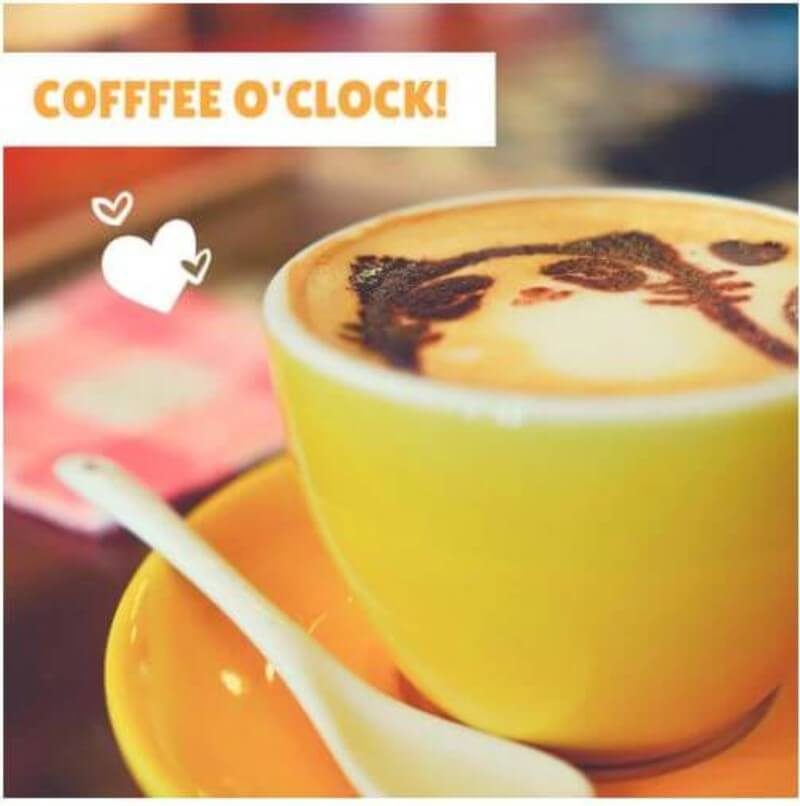 For all the coffee lovers out there, this is your perfect template. With this best-curated collection of templates, you can satisfy all the graphics needs.
Surf School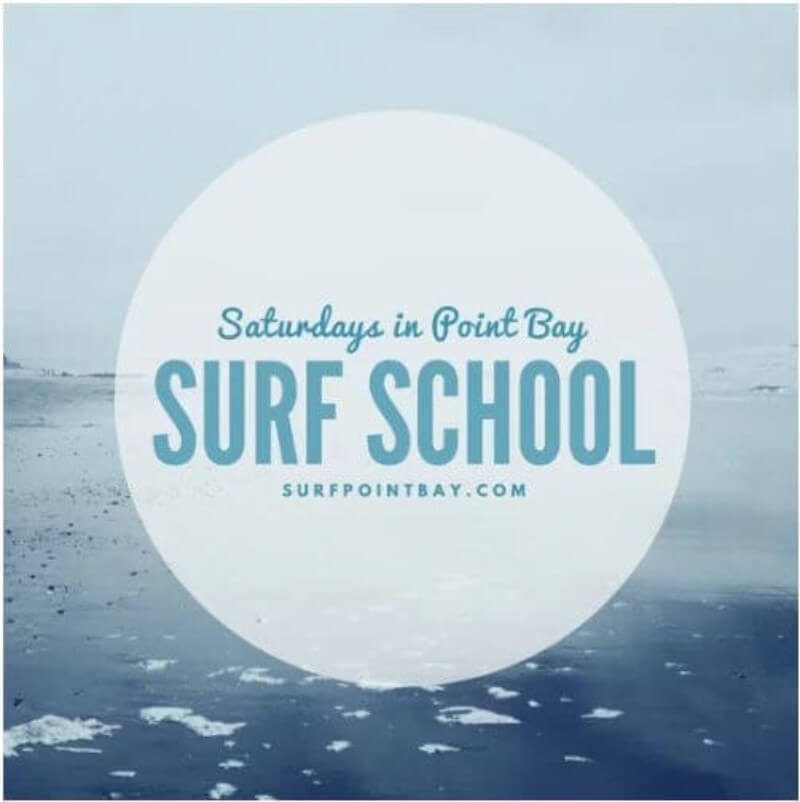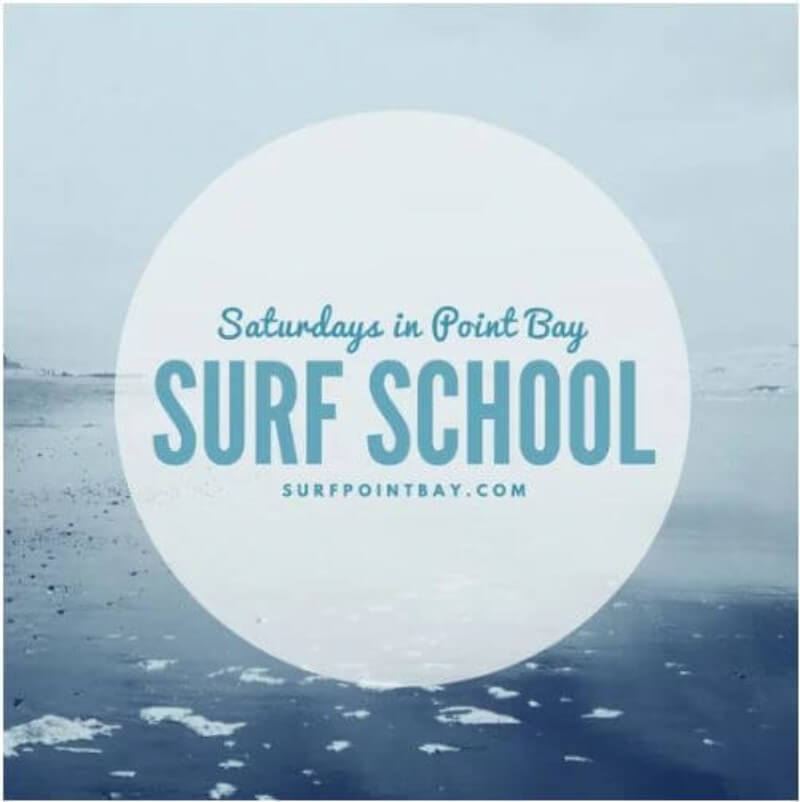 Using this customizable advertisement template, you can bring your school name, brand logo, and marketing message into the spotlight. It has a neat square layout which is just perfect for your Instagram.
Using this template, you can promote the coming surfing competition or can give details about the workshop taking place at your surfing school.
The Northern Sunrise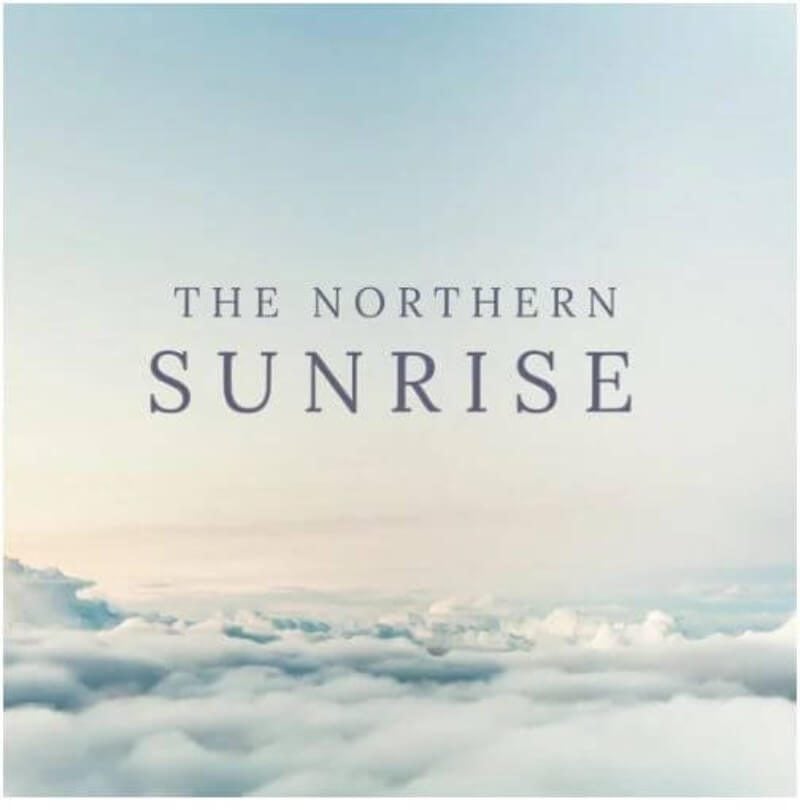 With the template featuring a relaxing background, you can send your favorite quote for the day.
You can decorate the images with a plenty of illustrations, borders, filters, icons, patterns. With the share button, you can spread your ideas to your followers.
Adventure awaits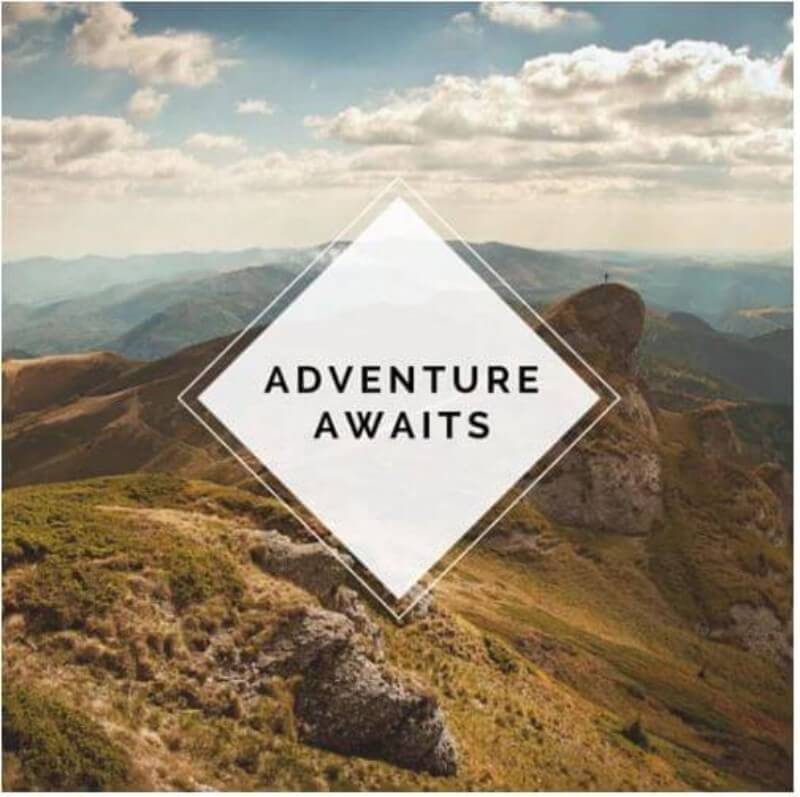 You can upload your travel shots and make it more personal using this template. You can now share your travel stories and passion across Instagram with this customizable template.
Ocean Adventure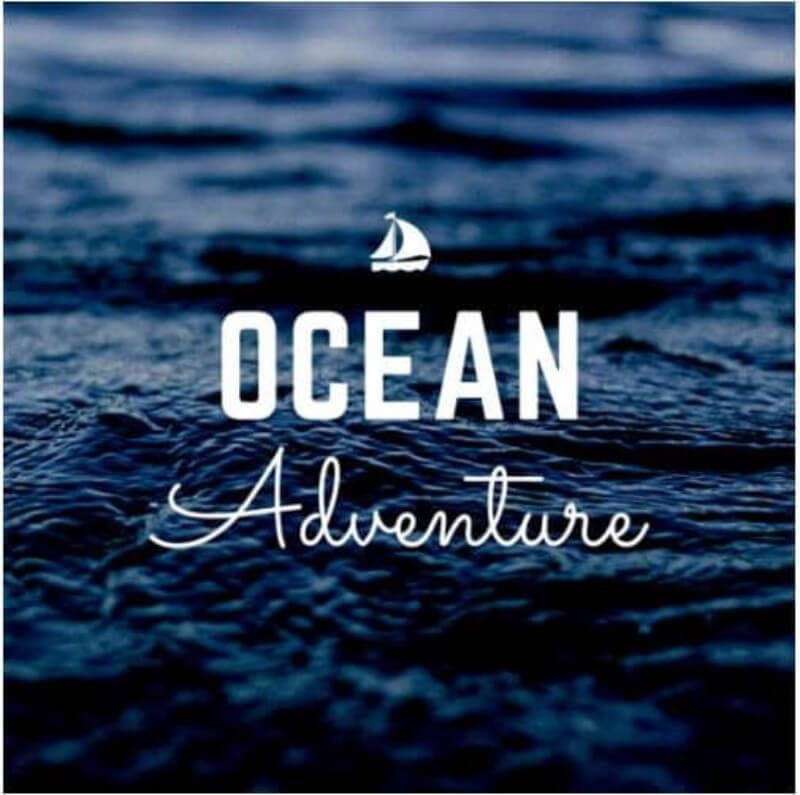 Whether you are setting your foot for a new sailing adventure or simply want to share your old stories, this template will do all that for you. You can replace the picture in the backdrop with a photo of your maritime endeavors.
Need More Sleep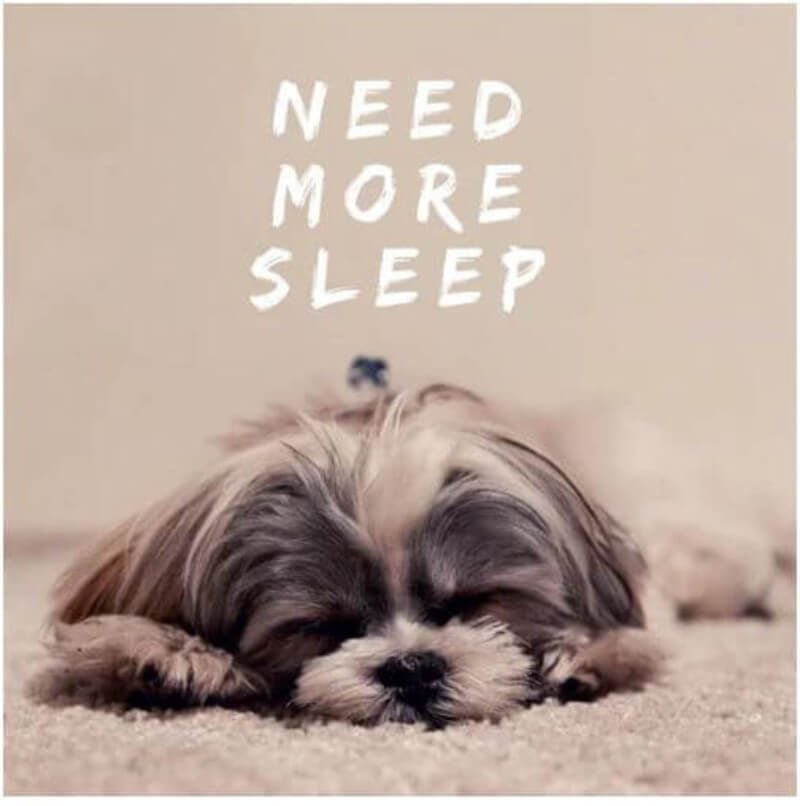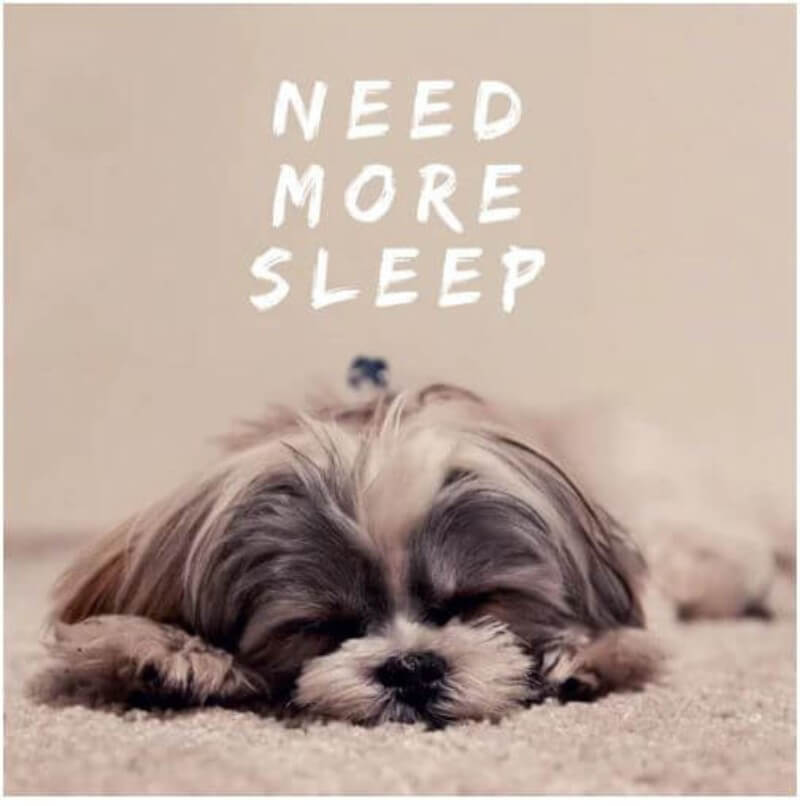 Using this template, you can declare and bring about a change in your sleeping habits.
The template features an adorable puppy, you can add your own cute graphics using Canvasdrag-and-drop design elements.
Good Morning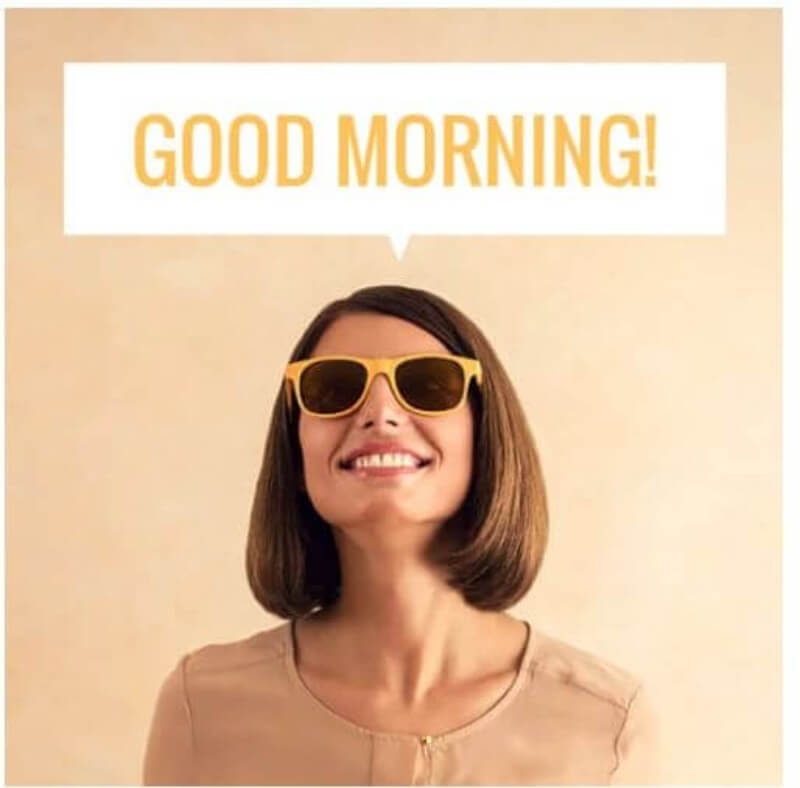 This elegant template is just perfect for any morning person. You can add a morning message and make your followers wake up with a smile on their face.
You can share the morning vibes with your uploading your smiley morning photo.
Sacramento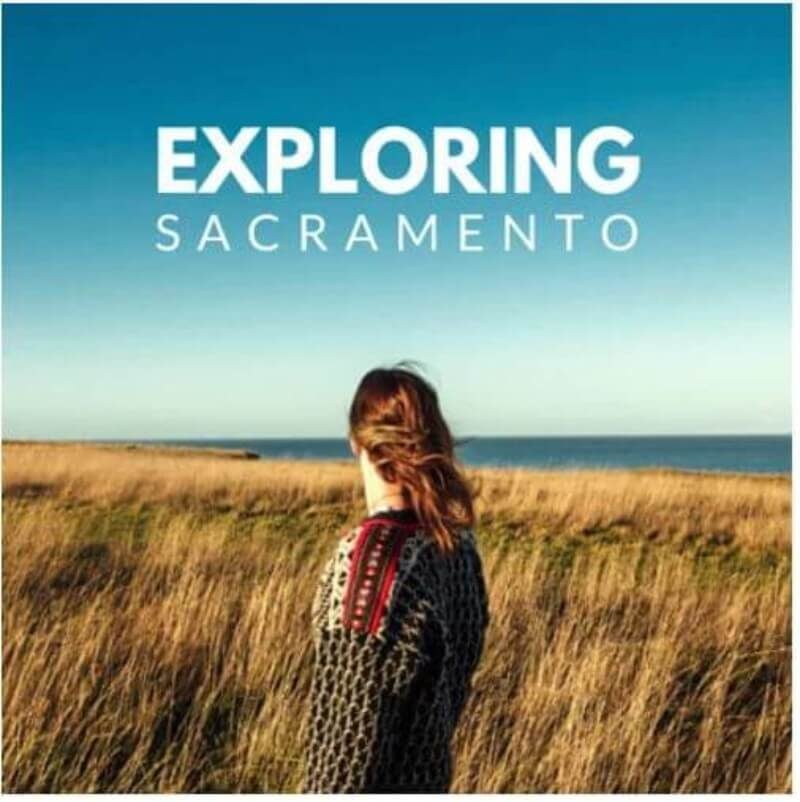 This is ideal for a travel blog post. Using the post template, attract more followers and share your message. You can change the destination option using the customization options.
Dream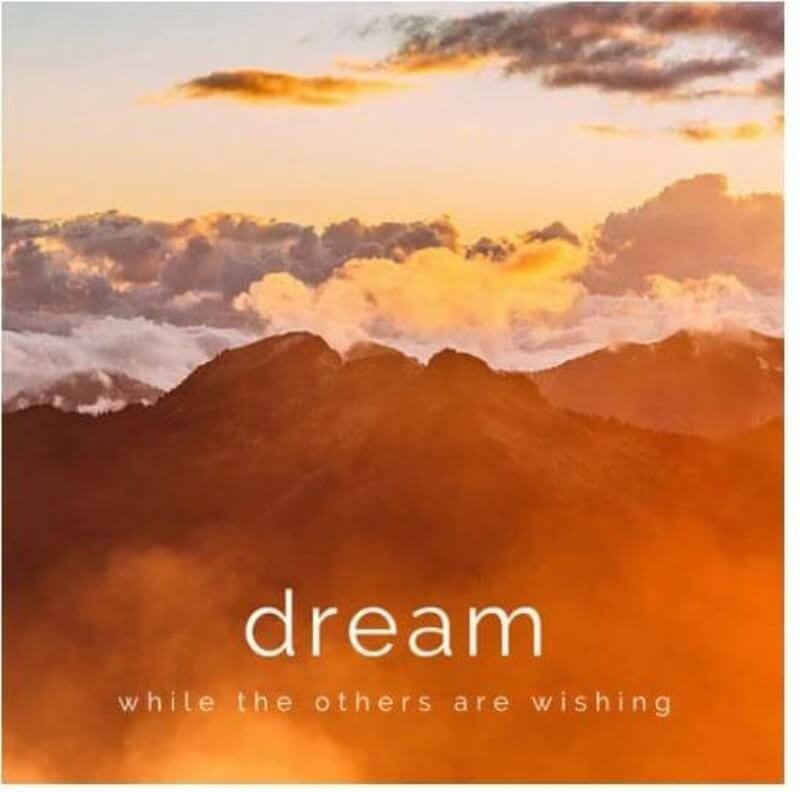 This template already contains an inspiring quote set against an eye catchy image. You have the freedom to add your own images and texts to engage the followers in your stories.
You can improve the pictures using the filters and frames.
To the Nines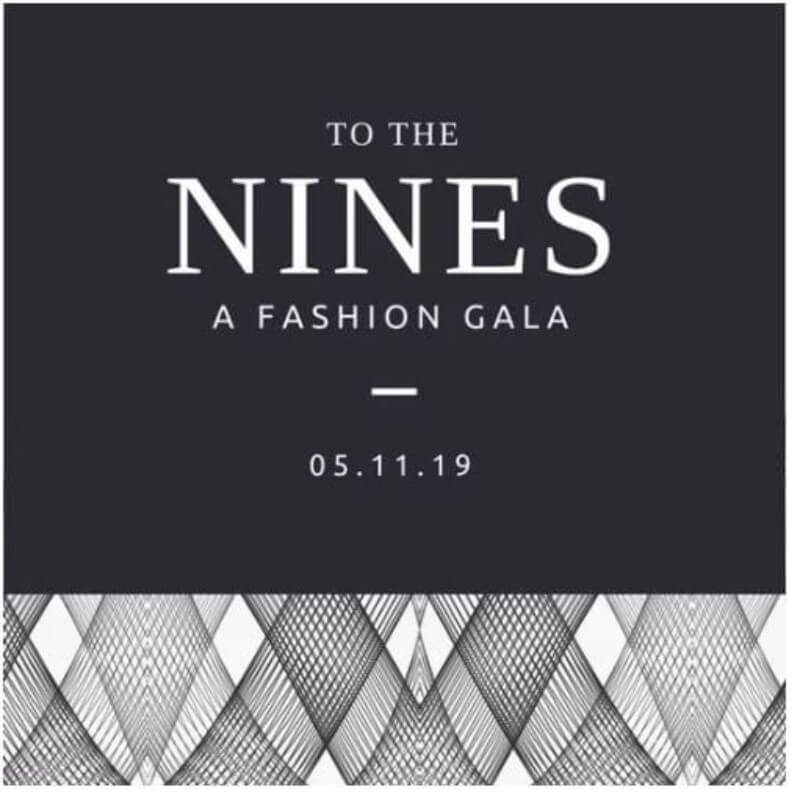 Announce your fashion gala event using this template. Stay on the top by advertising the event and adding a professional touch to the post using this incredible template.
Farewell to October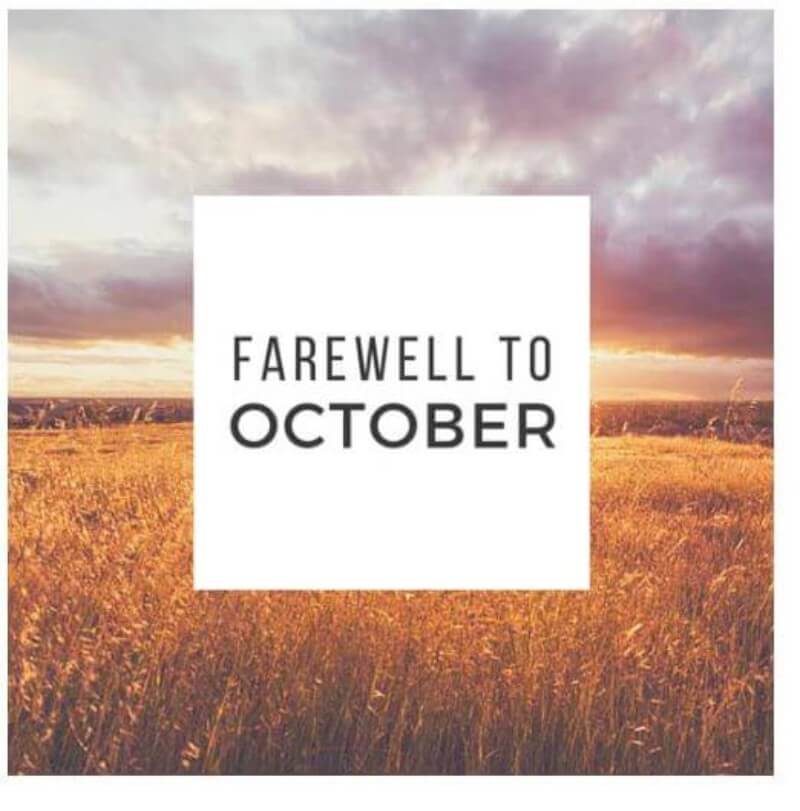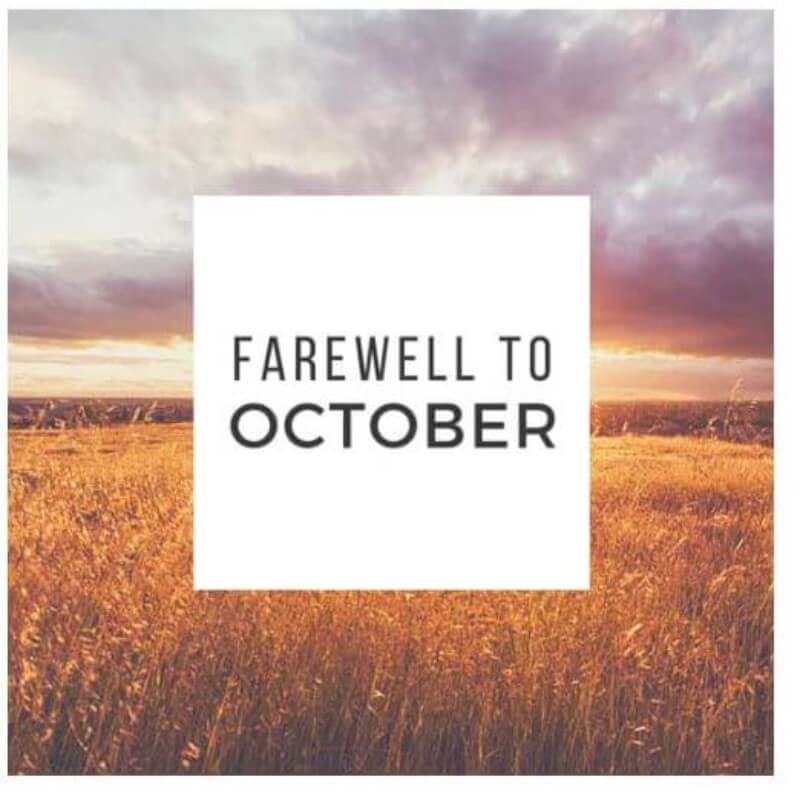 Bid adieu to October and welcome autumn using this beautiful template. You can now easily add a picture taken by you and add enhancing filters to make it stand out.
Summer Vibes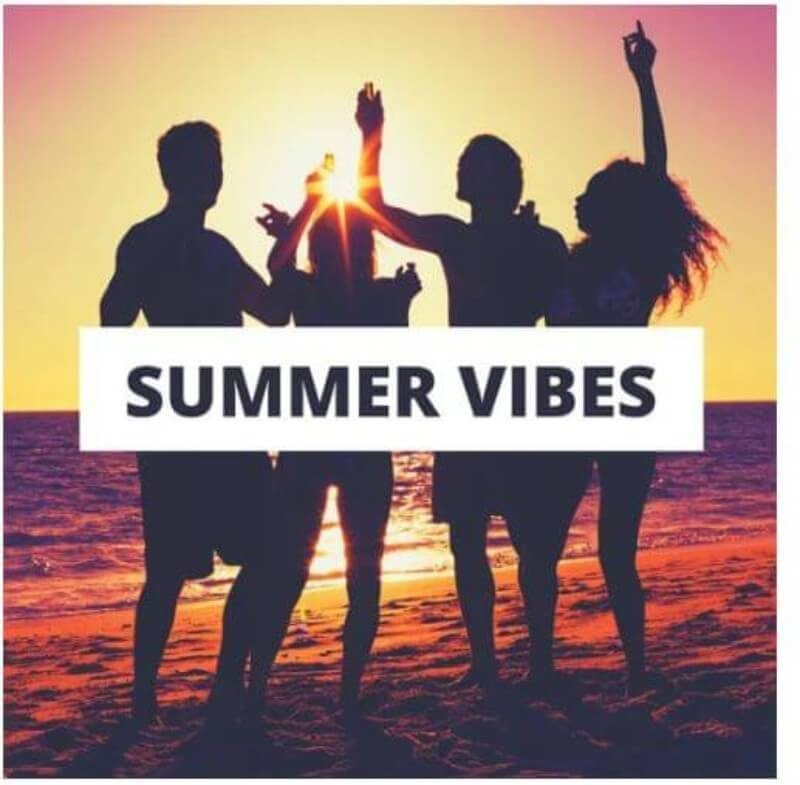 Share your summer pictures through this template. You can caption the picture, and inspire your followers with this sunset image featuring a group of friends.
The Weekend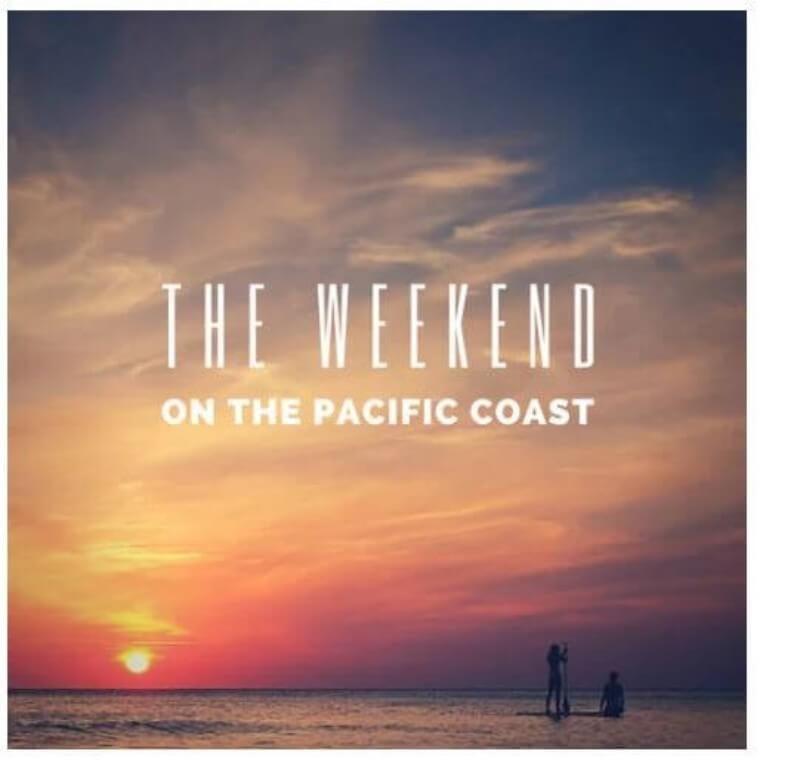 With this template, you can share your beautiful weekend stories on Instagram. You can replace the picture and go for title graphic to present the story in an incredible way.
Adventure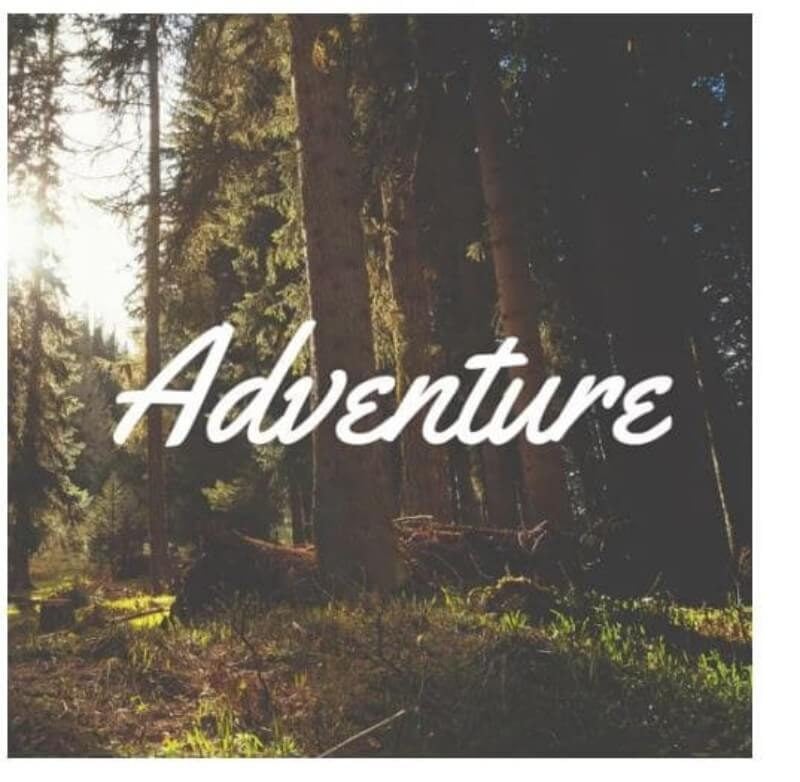 You can inspire your followers to go on an adventure and discover themselves. You can adjust the filter and can enhance the photo featured on the template.
Balloon Festival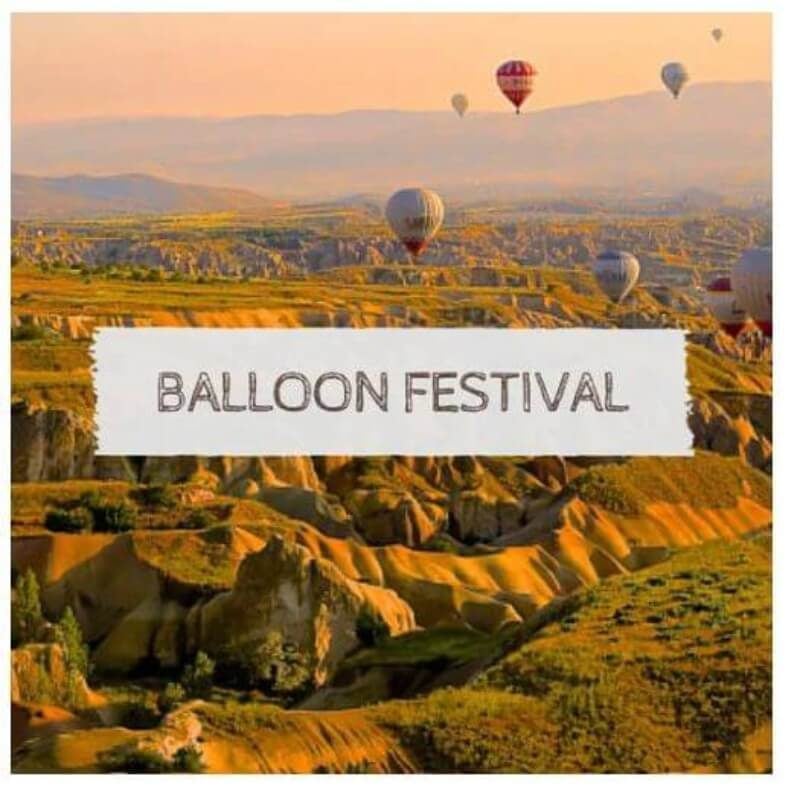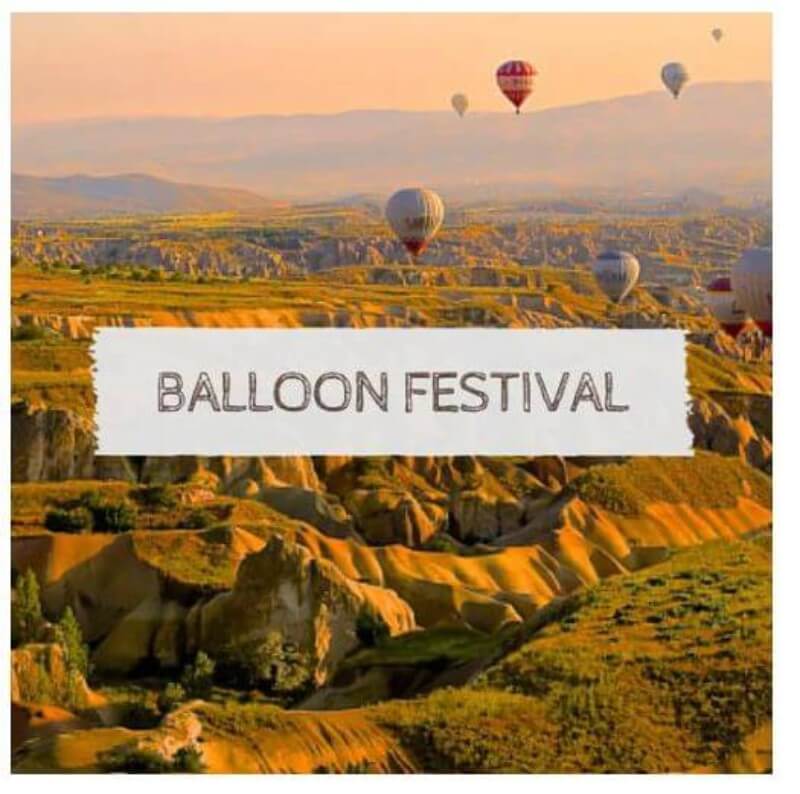 You can highlight the photo using a design with a title or caption that'll highlight the Balloon festival photo give on the template.
Through the editing program of Canva, you can easily choose to layer the graphic with the help of filters and can choose a simple yet beautiful border design which you can select from the gallery section.
Camping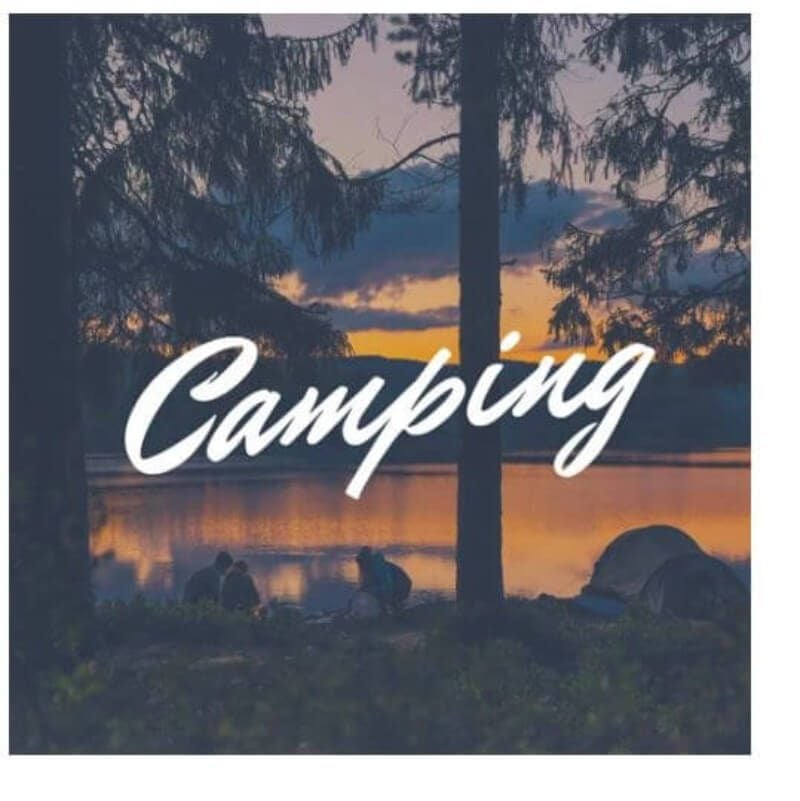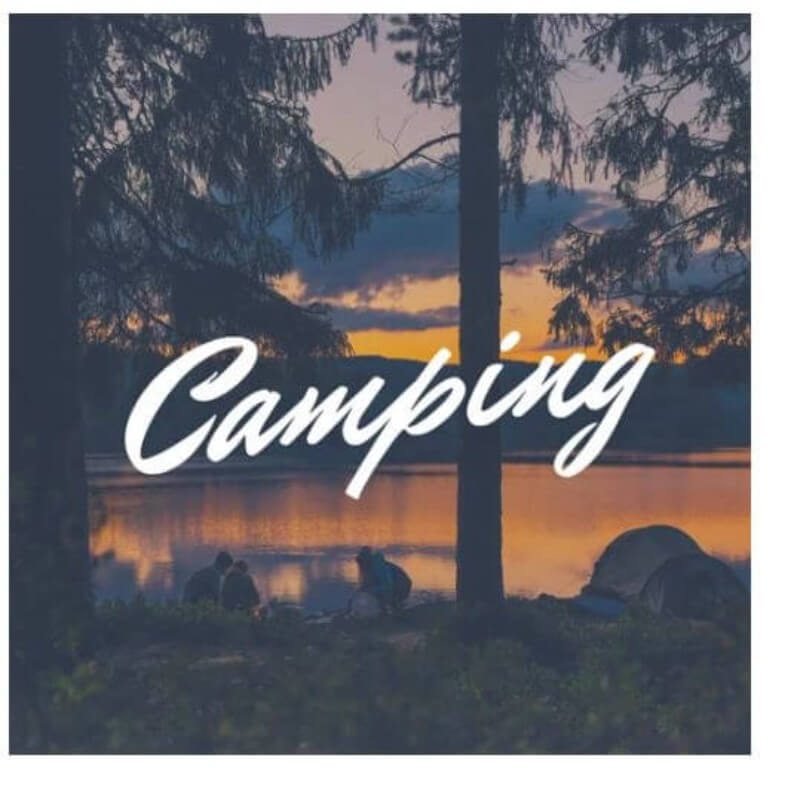 Share your camping stories using this Instagram post template. You can add your own pictures using Canva's editing features. With a few clicks of the mouse, you can share the joy of camping using the template.
Choose the right template from the lot and make your Instagram posts fascinating with engaging pictures and suitable captions.