Effective marketing strategies depend on strategies; you've to be a strategic thinker to begin, execute and escalate a marketing program.
Every business is marketing at its core. Marketing thrives on innovation. In this article, we'll talk about some amazingly performance-based marketing strategies you should think about in the next marketing campaign.
Here they are:
01. Piggyback on Influencer Network
Email service provider, GetResponse does this perfectly. Their website publishes a marketing blog regularly, offers multiple lead magnet courses and promotes free trial product options.
Apart from this, they rely strongly on influencers using their service. When influencers associate with your product, it becomes simple to hack growth and reach the next level of business traction. Your business gets visibility in front of the right audience.
They case study page features how GetResponse benefits each of the influencers shown on their page – talking about problems faced before GetResponse and how onboarding to this software helped them.
A very strategically planned clever marketing matrix.
02. make Use of Your Audience
Hipmunk, a travel booking site, generates a huge amount of content in the form of questions and answers. They answer common traveller questions and shares in-depth guides on taxis, hospitality, and restaurant of a place.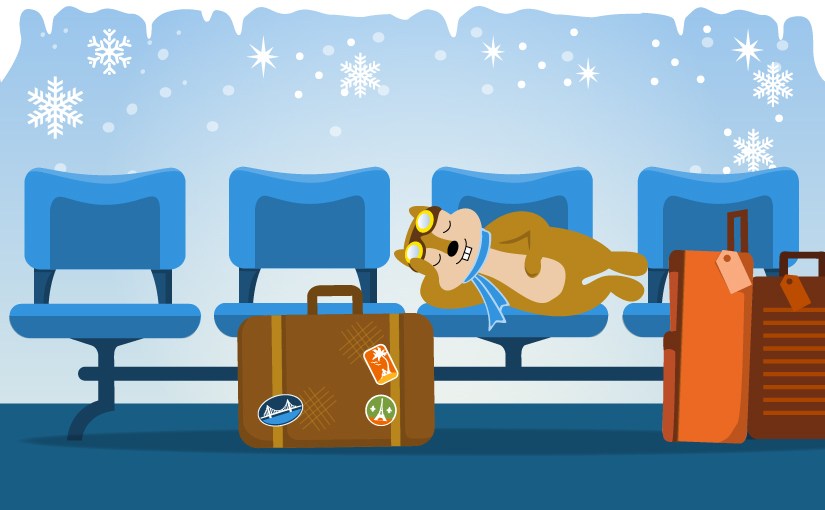 Post like Traveller's Guide to Tipping and 48 Things to Do in Asia are amazing to read.
They are following basic marketing tactic: know your audience, find what they want and deliver. You won't find their content interactive but they offer what audience wants relevant information….and that's how the cookie crumbles!
03. Be Different From the Existing Market
Marketing strategies aren't created only around an existing market; marketing is also about creating hitherto non-existent demand.
Learn from Miller Lite – a product of Miller Brewing Company, they introduced a light beer and "created" a market for this with their "Great Taste, Less Filling" campaign targeted towards getting "real men" to drink light beer.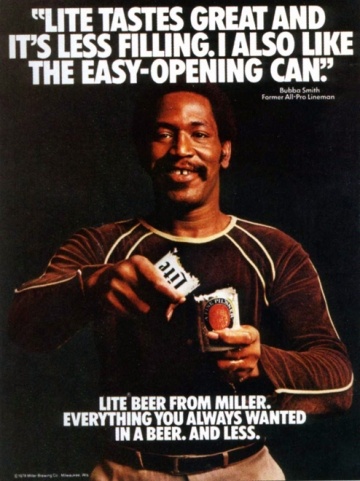 Why did they do this? They wanted to break the misconception about light beers that they don't taste good. To break misconception, they featured masculine models professing otherwise.
Strategic marketing is also about creating a category for your products.
Be different. Be like Miller Lite product!
04. Fitting into an Idealised Lifestyle
Effective marketing is also about tapping into the lifestyle of your consumer. Don't sell a product, sell an experience.
See the Marlboro Man ads from 1955. They built a brand by solely tapping into the lifestyle of a man in those times, or rather the lifestyle they would aspire to in those days.
The ads defined what it was like to be a Marlboro Man. They captured an ideal lifestyle – an idea!
05. Resource Generation
Indirect marketing works. Our digital world survives on the tenet of community building. Square, a credit card reader, offers a simple product to small business owners but over time, they have built a community around SMB's by offering valuable content pertaining to SMB.
You'll find content on social media marketing, taxation, digital marketing and more – these are high relevantly topics for their audience.
Their Town Square resource is hugely popular.
06. DIY Content
Often, eCommerce sellers find it tough to sell their products because there's enough competition in the market for the same product category.
Method Home sells home products like soaps and cleaners, which are organically made in line with their mission statement of natural-minded cleanliness and home comfort. Their Method Blog publishes minutely narrowed-down DIY content for their target market, such as keeping hands soft while cleaning a house.
They have a tight content focus, directed towards a specific audience. They sell their products on the website and they don't lack for customers.
The point is uploading a product and writing its features on a website won't bring sales. The product has to be unique and secondly, you'll have to attract buyers with creative measures.
07. Building Brand Advocates
Marketing campaigns aren't about bringing new consumers, it's also about reaching out to existing consumers, to make them appreciate and use the products more.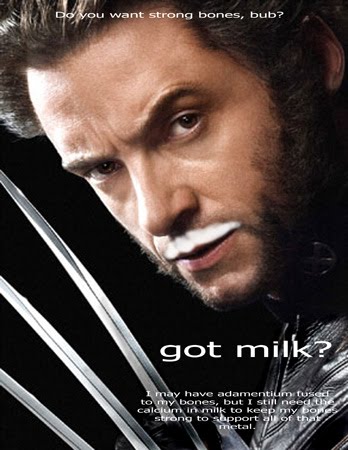 The "Got Milk" campaign from California Milk Processor Boards saw a 7% rise in milk sales in a single year. Their agenda was to reach out to existing consumers and turn them into brand advocates, and gradually, it happened.
08. Personal Branding
In #1, we see how a brand is using influencers to increase their product sales. In this, we will see how a brand like Dove is using consumers to build a meaningful brand. Launched in 2004, the "Real Beauty" campaign with the tagline – "Imagine the world where beauty is a source of confidence, not anxiety". It's an ad series created around the sensitive topic of women beauty and how it is perceived across all cultures.
One of their series was the Real Beauty Sketches where an FBI-trained sketch artists were asked to draw a woman twice: first, according to how the woman described herself and second, how a random stranger described the same woman.
Both the sketches, amazingly, turned out completely different, and Dove further provided a compelling statistic that only 4% of the women in the entire world consider themselves beautiful!
These sketch series got Dove 4+ billion ad impressions, 114 million views, visibility in 110 countries and the same videos were uploaded in 25 languages.
09. Build a Necessity
Unless you're living under the rocks, you're aware that marriage proposals are popularly followed by a gift a diamond ring and profession of love and cherishing each other till the end of time?
Well, the 'diamond' part is truly an example of clever marketing which made an inexpensive product rise into the echelons of a luxurious asset.
This trend was started in 1999 by De Beers with their "A Diamond is Forever" campaign which AdAge declared to be the "most memorable slogan on the twentieth century". The idea proposes that a marriage is incomplete without the bride wearing a diamond ring. Surely, the trend existed before but De Beers campaign gave the existing industry a wider and global acceptance.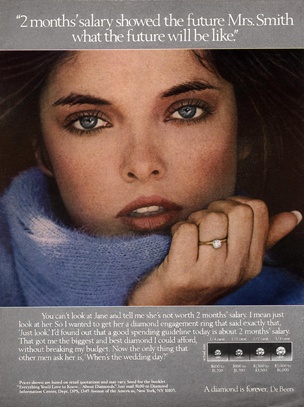 Their idea was to present diamond as a necessary luxury.
The game plan, according to N.W Ayer, was to "create a situation where almost every person pledging marriage feels compelled to acquire a diamond engagement ring".
Did they succeed? Certainly, they did. What a crafty piece of marketing manoeuvre.
Endnote
Marketing is the most creative of business operations, ever! What is your marketing strategy?