Customers are quite slippery to hold on and one can never be sure if they will come back.
Companies and business gasping to retain clients. However, it one thing to have a client and another to retain.
This comes with a price for costumers to expect quality and fast services. Small differences can provide long-term success.
Introducing a stable and reliable software is the key to customer flow. The CRM (customer relationship management) software builds client and business relationships in the long-run.
The CRM definition is the way in which a company manages interaction with its customers. Taking the clients full data to help in future and current sales growth.
Personalized interactions include telephone, emails, websites, etc. Let's check on the major CRM benefits for businesses and companies.
7 Benefits of CRM
Companies have unique services that vary according to their products. Each benefit impacts differently but holds great value to the company.
01

. Effective Customer Relationship

Business success is built through relationships. CRM software helps retain client information which is effective when communicating to the client. They feel identified and not new every time.

The CRM software creates a friendly environment which goes beyond the marketing strategies. The client can recommend and also return for other services. Have programs that monitor clients such as:

Basically don't leave any loopholes cover the client in 360 degrees giving a reason to come back.
02

. Vital Customer Details

Data is the key essential to business growth. Having more information about the client creates trust. The information helps you respond fast to the customers' needs answering every question without delays.

Retaining the information helps to track their purchases and offer details on new services without the need to wait for the next visit.

Get the information through emails, sales, and marketing, mobile phones and websites. The CRM software will help retrieve information whenever the need arises using any device anywhere.
03

. Having Qualified Leads

Effective leads help the company know how many potential clients they have. CRM software has a special feature that tracks each client.

Giving details of the right customer to contact at a specific time. Companies should get feedback on who has open and read their email.

Here they can learn about customer's interests and have an auto-call list. This helps ease sales and marketing.

They don't have to keep checking for clients manually but can use auto-checking and land to the correct client. using the CRM lead system.
04

. Prioritize Potential Customers

Companies with thousands of leads might miss the mark on who to contact. The sales team calls almost the whole list and leaves out potential clients in the process.

This being a loophole for other competitors to take over. The CRM software gives correct leads where the sales team can prioritize their clients and have their contacts easily.

Creating a lead score chart or platform and tracking their activities. The scores will group the customer and help identify if they are potential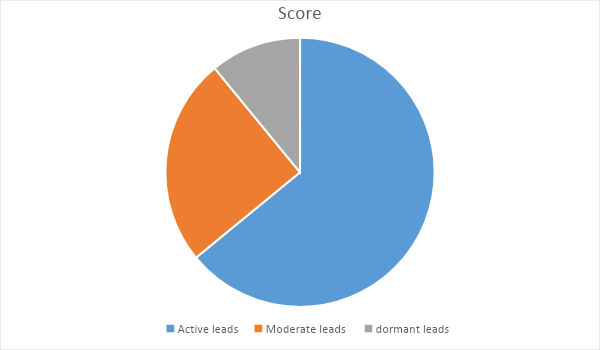 05

. Identify New Opportunities, Analyze Performance and Metrics.

New opportunities mean future business. Every business or company have to secure their future. Learn on what to focus on, add and direct your sale at.

Check on the mistakes made to prevent from recurring instead of repairing.
06

. Get Full Analysis on The Sale Process.

Companies need to account for every action they take in their marketing strategy. Having all the leads and client data is easy but getting the actions by the sales team can prove difficult.

CRM provides an analytics platform. Companies can trace actions by their sales team and the effect it has on sales growth. Here customers are also categorized according to their potential.

The sales ability of sale person is gauged from the software helping know the revenue performance of the company.
07

. Set your preferences to match your business.

All business has a set of governing rules, preferences and goals. The CRM software helps check on all business goals and challenges to incline with client needs thus growing the company's revenue and values.