Are you looking for the best Tumblr alternatives? Well, we have listed some of the top options in this article for you.
Tumblr is the best-known microblogging platform available out there. If you are someone who doesn't like to write long blogs, then Tumblr can prove to be your best friend.
Historically, Tumblr has been one of the platforms of choice when it comes to sharing and creating content by web designers, graphic designers, and photographers.
It was regarded as one of the prominent blogging platforms as well, especially by hobby bloggers.
However, because of a few amendments, Tumblr users have started shifting to other platforms. Are you one of them? If yes, this post is just right for you.
Today, we will be discussing the alternatives to Tumblr.
What Are The Top Tumblr Alternatives?
Here's a list of popular platforms that can replace Tumblr.
Site123 is a very handy website builder that you can use to create your blog for free. The platform comes with a large collection of ready-to-use design templates. So, you can quickly choose any of those templates to make sure that you make your blog without any coding.
You get a ready template for almost all kinds of websites you wish to create. You can quickly select a template and make your site ready in a few minutes.
It also offers you a very handy website builder to make sure that you will never have to code for customizing your website.
Other than blogs, this is a great platform to create online stores. You have all ready features and options to make sure that you are able to create your store easily.
You can use your custom domain name and bring unique qualities to your site and brand it as per your need.
Also Read: 12 Best Platforms to Create a Free Blog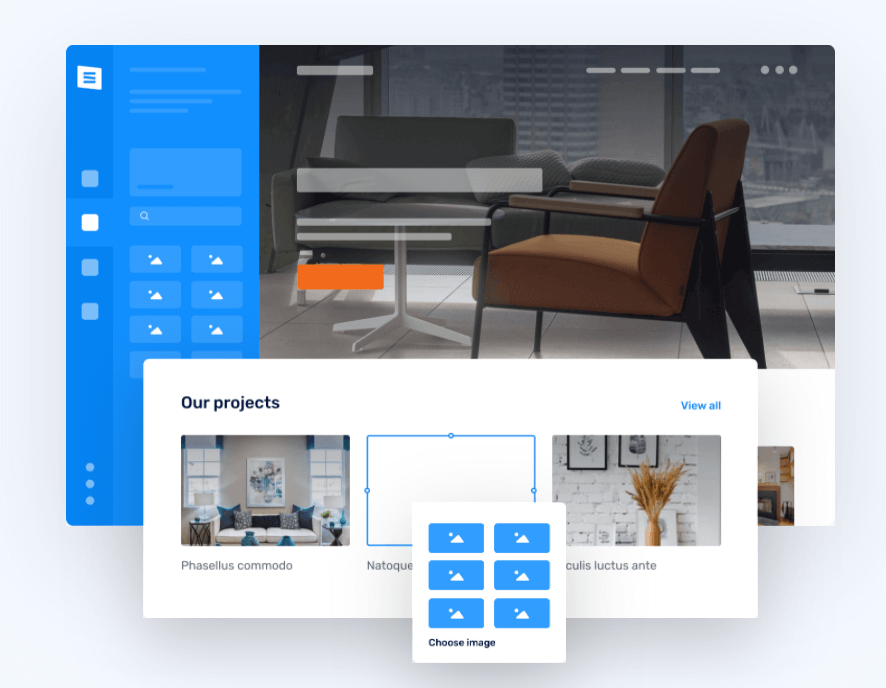 Gone are the days when Instagram was only used for sharing images. Nowadays, content creators from all around the globe use Instagram for microblogging.
Are you wondering how it is even possible? Well, you can do microblogging on Instagram in the caption section. Marketing experts have also proved that images with a long form of caption, i.e., with microblogging perform better than with short captions.
USP: Photo blogging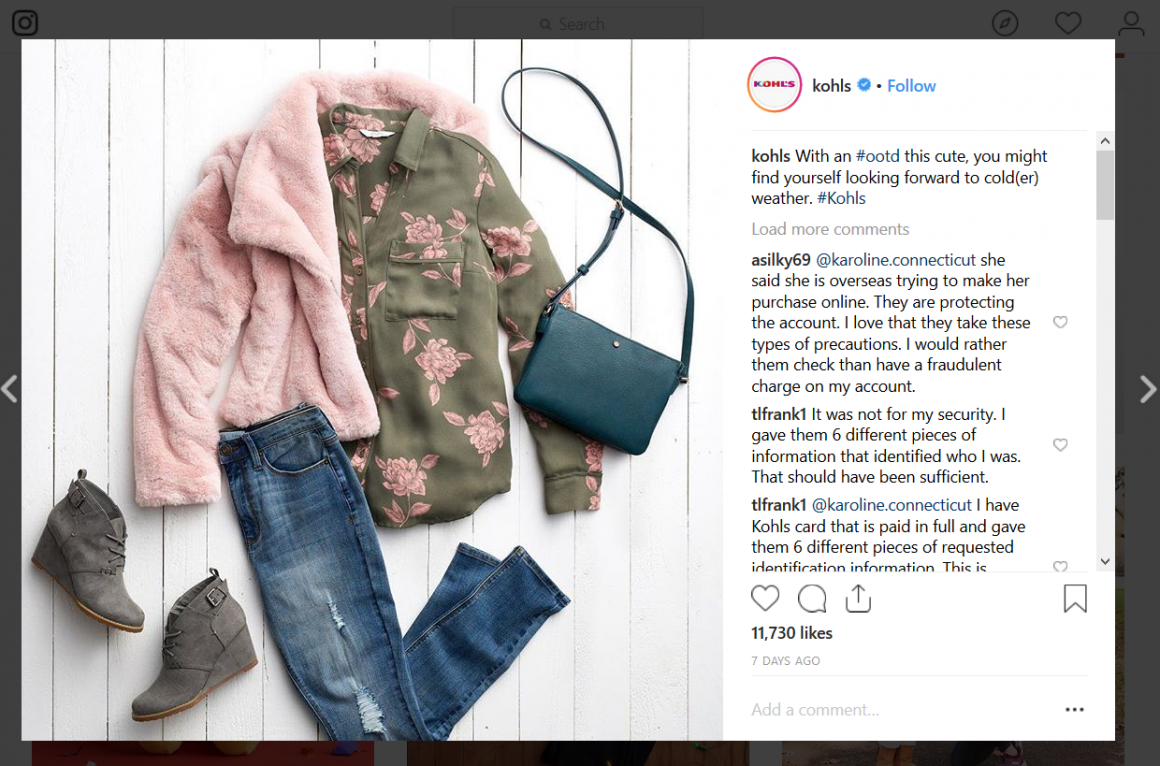 If you are someone who loves to create digital art, infographics, printables, and worksheets, then Pinterest will be just the perfect place for you. Pinterest is all about visual blogging.
The only superpower that you need to enjoy Pinterest is creativity. Also, people from around the globe use Pinterest to get inspiration. Ahem! Ahem! It might be time for you to inspire someone with your creativity.
Pinterest is probably one of the top Tumblr alternatives for creative designers and content creators.
USP: Visual Blogging
Don't Miss: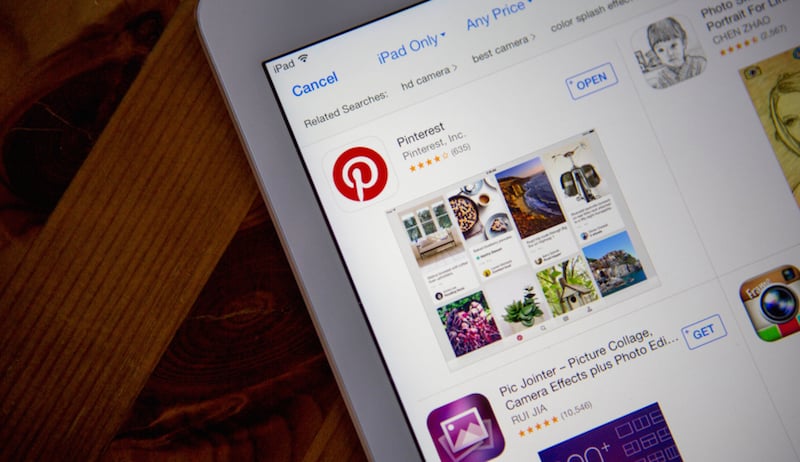 If you are into blogging, you must have surely heard about WordPress. This platform gives you the option of blogging both in long and short forms.
So, if by any chance, you change your mind about the length of blogging, WordPress is just the right platform for you.
On WordPress, you can create your very own blog, and in the future, you also have the option of creating a brand out of your blog. Isn't that cool?
If you are a newbie, go for the free version of WordPress. After you are sure that you are enjoying this platform, you can go ahead and shift to its premium version.
USP: Popular and best for creating a brand
Also, don't miss our article about the best WordPress Alternatives.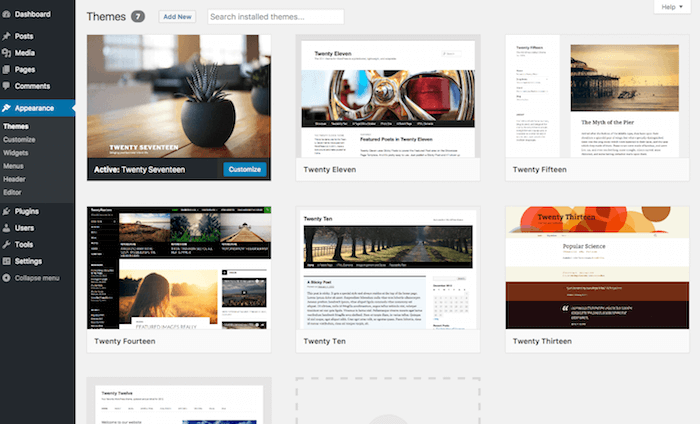 It is a blogging platform that is backed by Google. If you are not tech-savvy but want to run your very own blog, then there is no better blogging platform than Blogger.
Blogger comes with tons of themes. On the basis of the type of content that you are creating, you can choose a theme here.
One can work very quickly on Blogger. Even the technical stuff like tracking traffic, page views, and other detailed statistics are easy here.
USP: Extremely easy user-friendly interface
Don't Miss: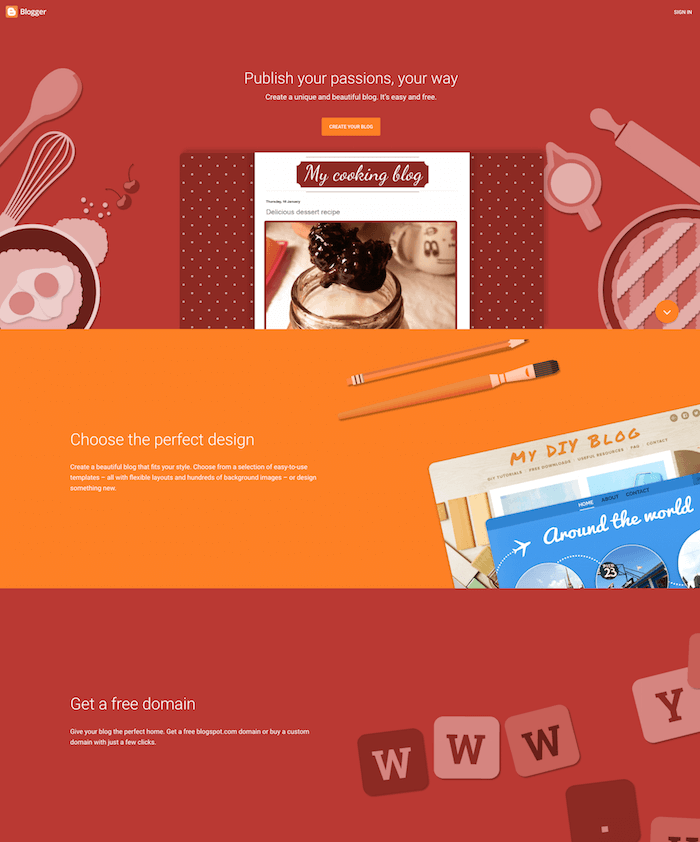 Even though it is a relatively newer blogging platform, it has become trendy among content creators. You will find extremely great content on Medium.
Medium offers both free and premium plans. In Medium, your only focus should be on writing. Once you have hit the Publish button, Medium will take care of the article.
The features of Medium that make it user-friendly include scheduling and link sharing. Not to forget, it further allows the users to import posts from other links too! This is really helpful for bloggers who want more exposure to their content.
USP: Huge exposure for the author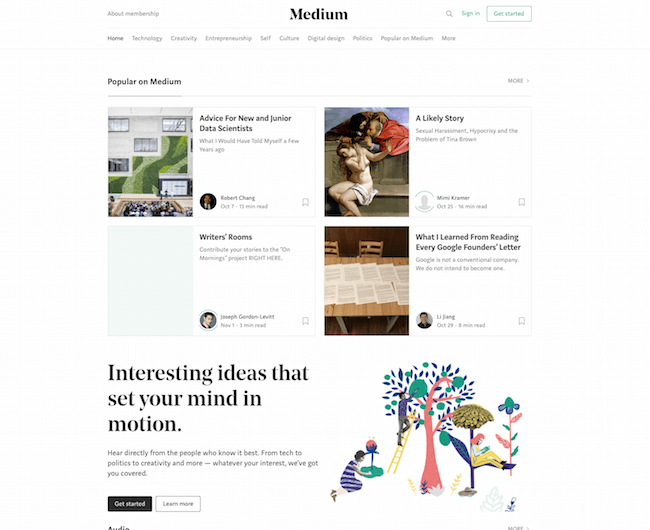 Are you someone who prefers to talk in an extremely crisp way? If yes, then you can try your hands on Twitter.
Twitter is no longer only a social media platform. Many users also use Twitter as a site for microblogging. You can only use 280 characters to express your views. This feature of Twitter makes it one of the best alternatives to Tumblr.
Remember that using such a limited number of characters for expressing oneself isn't easy. You need to really very creative with your words on Twitter.
USP: 280 characters for expressing oneself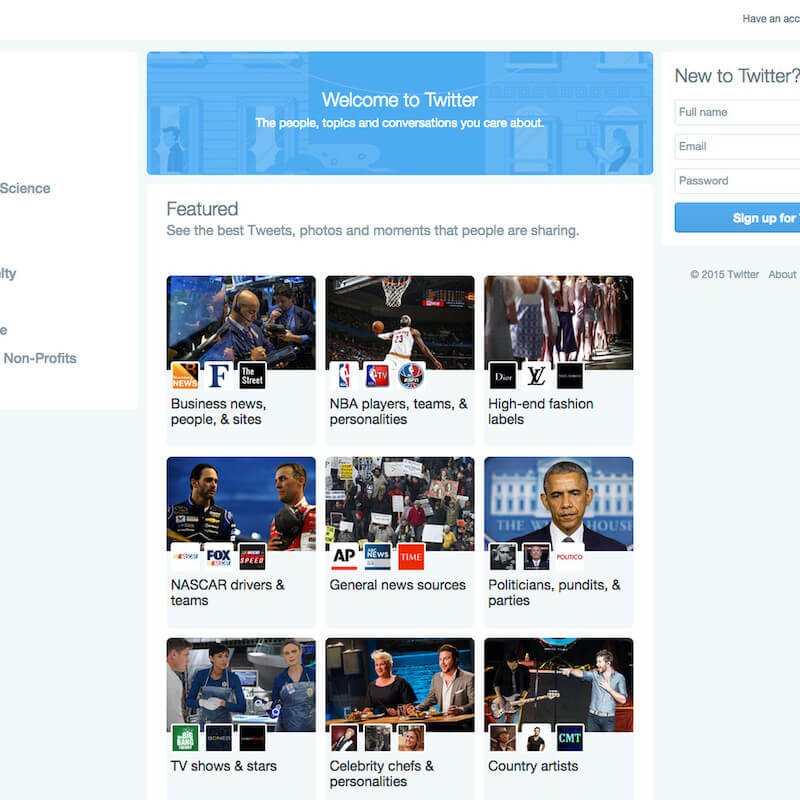 Wix is a platform that seems to be born from WordPress like Tumblr alternative. Again, just like WordPress, Wix provides its users with the option of creating both short and long-form of a blog.
This platform is especially suitable for the bloggers who will be using tons of images in their blog.
Wix provides users with the full freedom to create design and manage all the blogging stuff.
USP: Supports plenty of high-quality images
Don't Miss: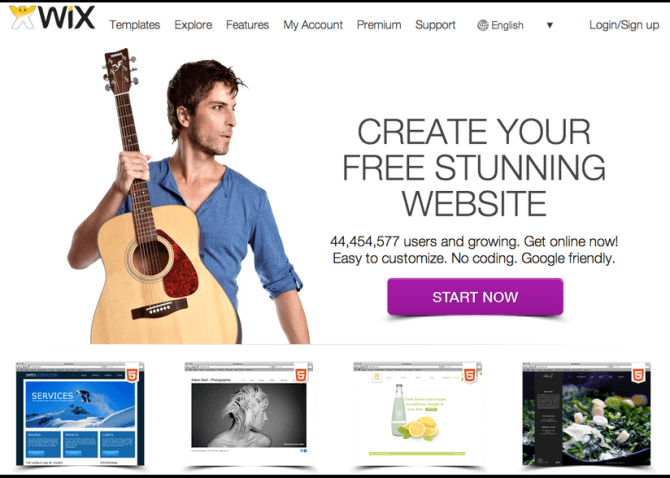 Do you identify yourself always a blogger who still carry a camera? Are you passionate about photography? Do you want to help other bloggers with your photography skills?
If the answers to all the above three questions were a big yes, you should sign up for Flick to share your photos.
Having said that, the space for free users will be very limited, and therefore, you might want to switch to the premium plan.
USP: Photo blogging website
It is a recently launched platform for writers. Most of the users use YourQuote for sharing their poems and thoughts.
If you are someone who likes to jot their thoughts in a crisp manner or in a poetry form, then YouQuote can prove to be your best friend.
In YourQuote, your words speak for you. In addition to that, YourQuote also supports plenty of different languages. Every thoughts matter in YourQuote.
USP: Poetry based blogging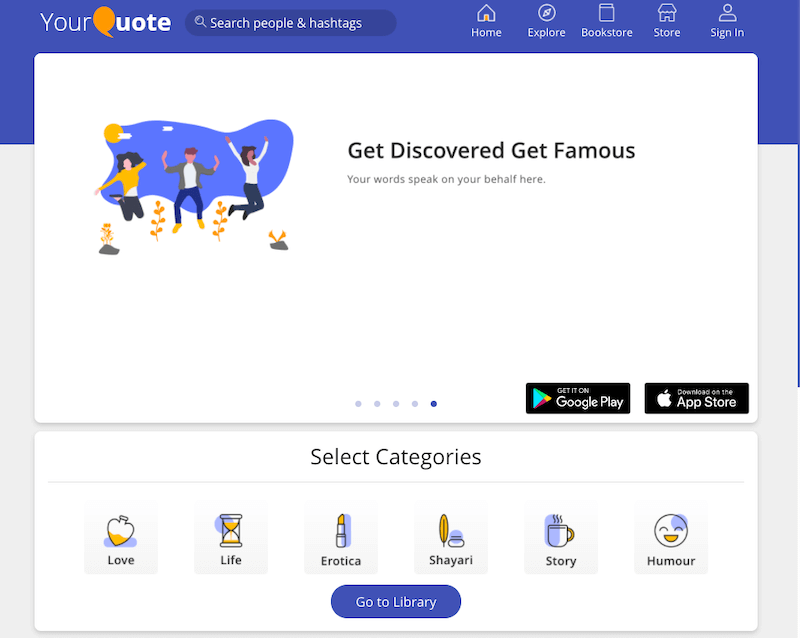 Mastodon is a Twitter-like website with a huge committee. Just like Tumblr, you can create posts on Mastodon. In addition to that, you can follow the creators whom you love and you can also be followed.
To gives the users a seamless blogging experience, Mastodon uses dedicated servers for handling the different types of content categories.
No tracking and no advertisement in the app ensures that the content creators can focus solely on writing.
USP: Dedicated server for managing different content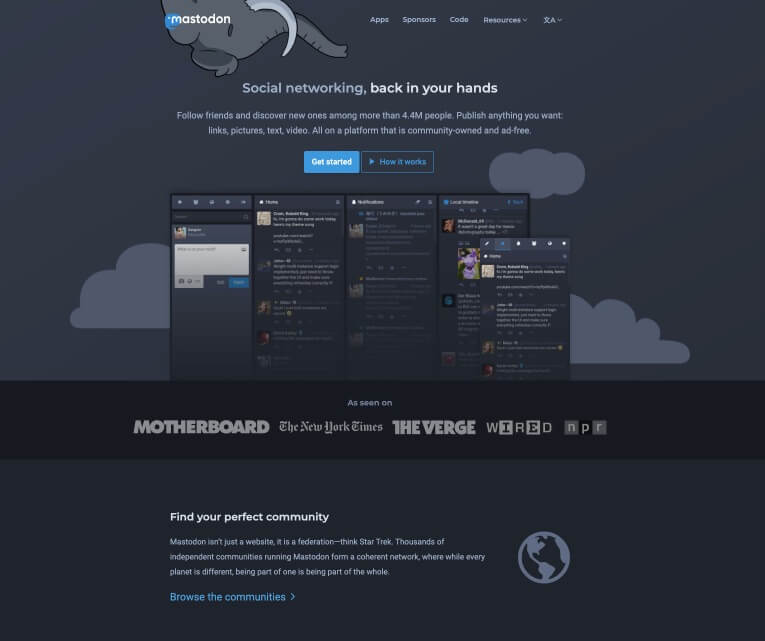 If you want to write adult content in your blog, then you should surely create an account on Sharesome. This platform is exclusively designed for the writers who wish to engage themselves in adult content through blogging.
This means that one has full control over the content which they are creating on Sharesome. You don't have to worry about any restrictions on the website.
In case while browsing and exploring the NSFW content, you want to hide your identity, you can do so.
USP: Allows the users to post adult content without any restrictions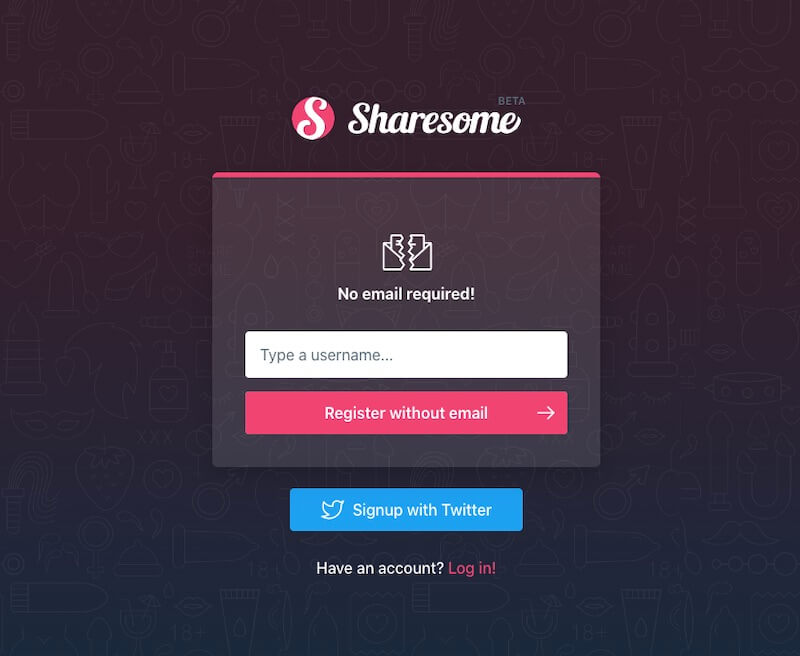 If your blogging is related to a niche like food, craft and style, then Typepad can prove to be a viable option for you. Using this platform, you can share your passion with the world.
The blogs created on Typepad are fully customizable and it comes with plenty of beautiful themes. It is a flexible blogging platform where the publisher is in full control.
The platform also supports Google analytics. It also provides users with the option of fetching posts from WordPress.
USP: Highly flexible and reliable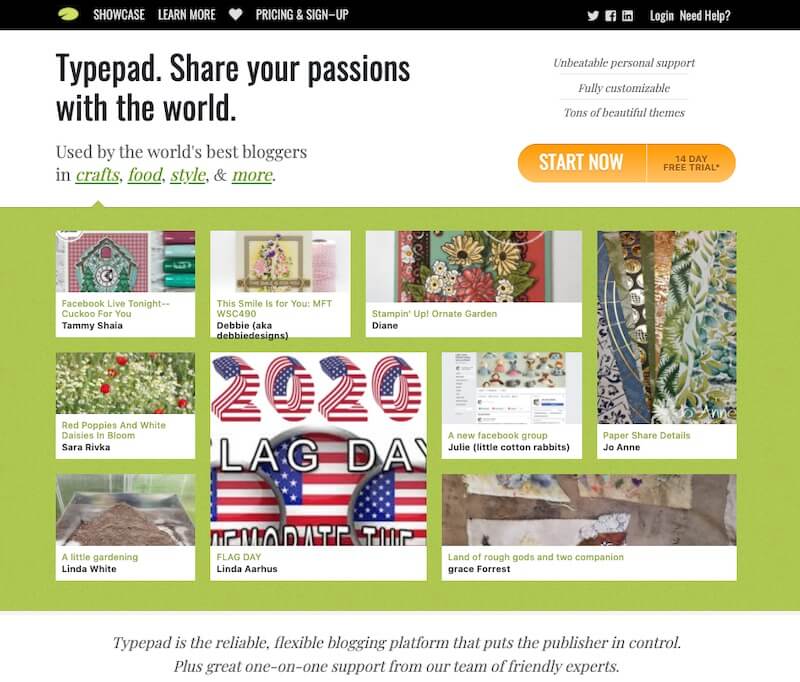 Reddit is another platform to do microblogging. You can further, use the app for also following the trending topics.
The user-created community gives the user a huge advantage. You can follow a topic of your choice on Reddit.
You have the freedom to start a new thread on Reddit of a topic of your choice. Reddit is highly recommended for the users who want to create good user interaction with its audience.
USP: Discussions on trendy topics
Don't Miss: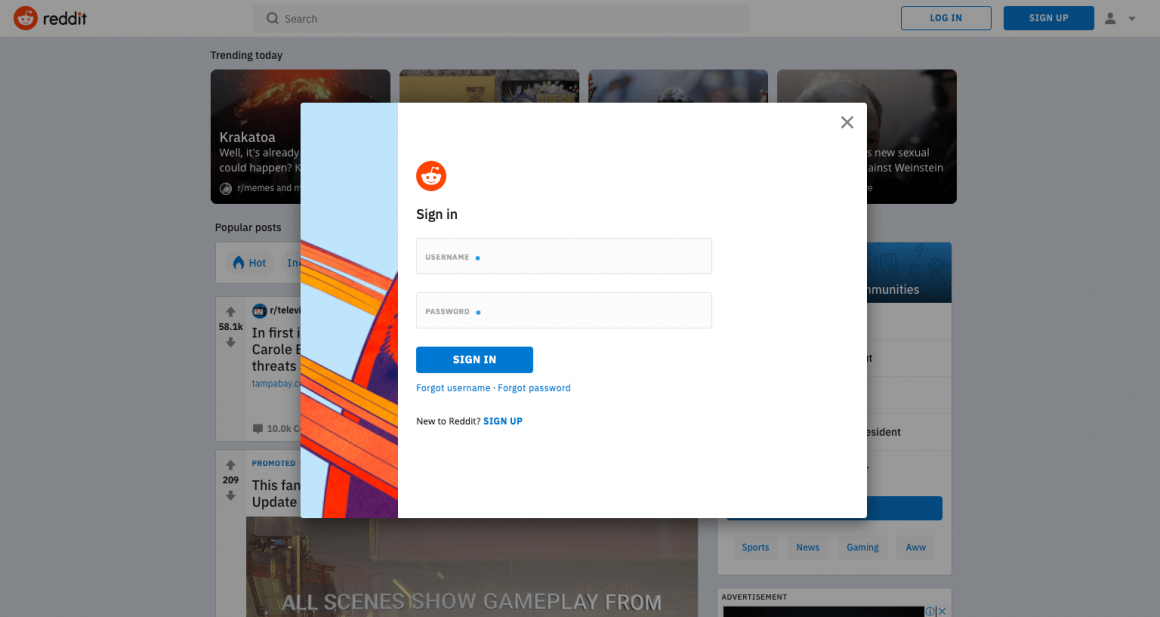 It is an image-based blogging platform. It is similar to Pinterest which means you can use this platform for doing visual blogging.
Many people use this platform to find inspirations, motivations and new ideas. In addition to posting visual images, you can also use the platform for posting articles too.
The best part of We Heart It is its community because it is very empowering and positive. Honestly, it is one of the best replacements of Tumblr.
USP: The friendly community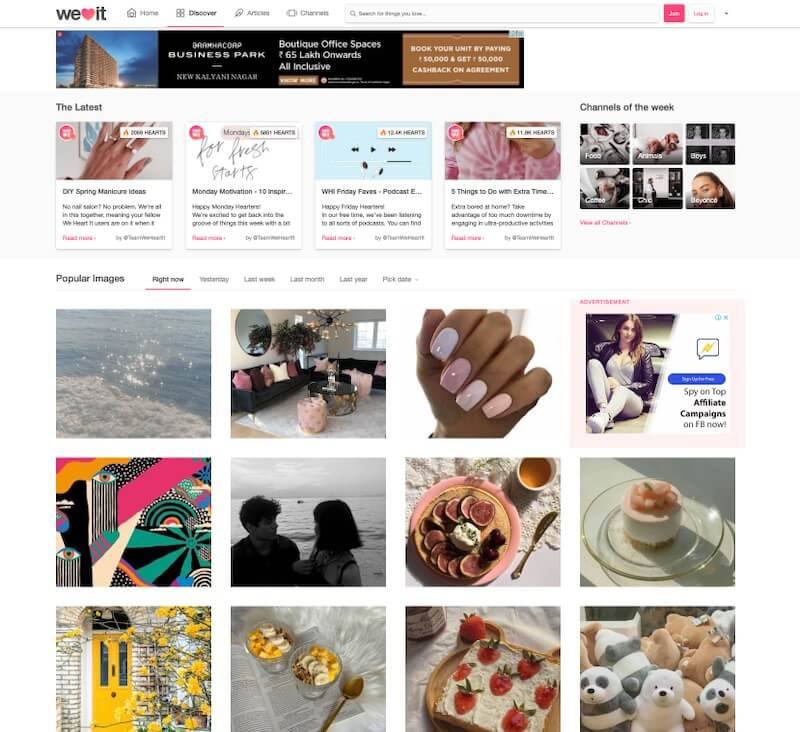 Believe it or not, but yes, Facebook is also on the list. Are you confused and wondering why? Well, firstly, just like Tumblr, you can use this social media platform to share your views.
For getting a feel, instead of writing a status, you can use the Notes feature of Facebook for penning your thoughts in a better way.
What's more? Well, you also have the freedom to add images along with your writing. And not to forget, your friends and family who are already connected with you will be there to support you. And they will, of course, be your loyal readers.
USP: Easy interaction with the audience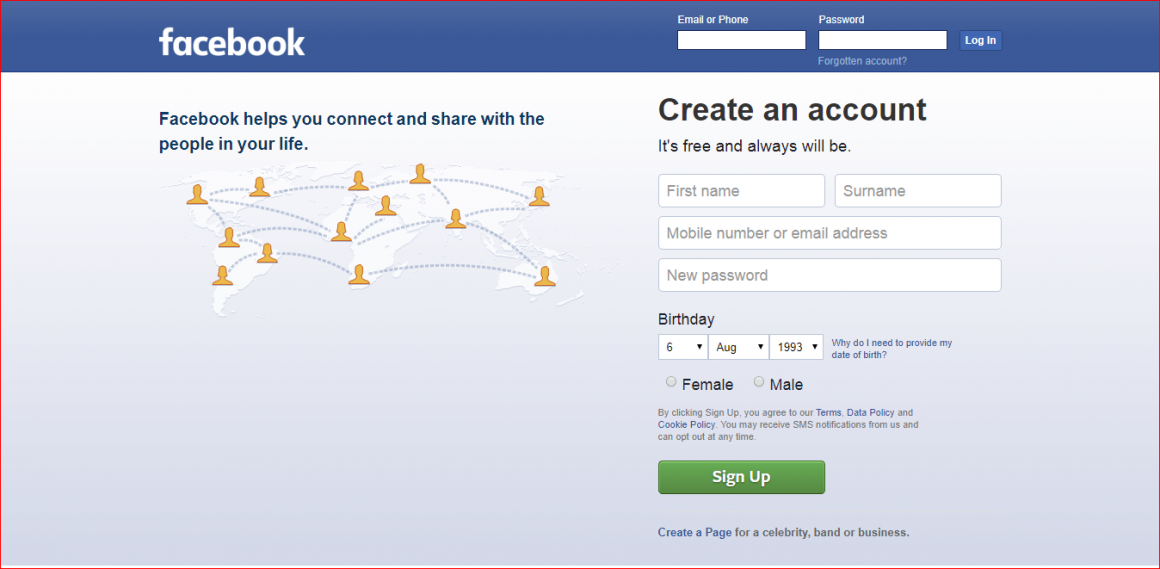 Are you a creative person who is trying to find a digital home? Well, your search should end with Dreamwidth Studios.
You can use Dreamwidth Studio to share both your writing and artwork. It is, in fact, also known as a self-publishing platform too.
Even though Dreamwidth is a writing platform, it has all the features of social media platforms like community interaction; multimedia support a privacy and security control. Many writers use this platform to write journals.
USP: Journal entries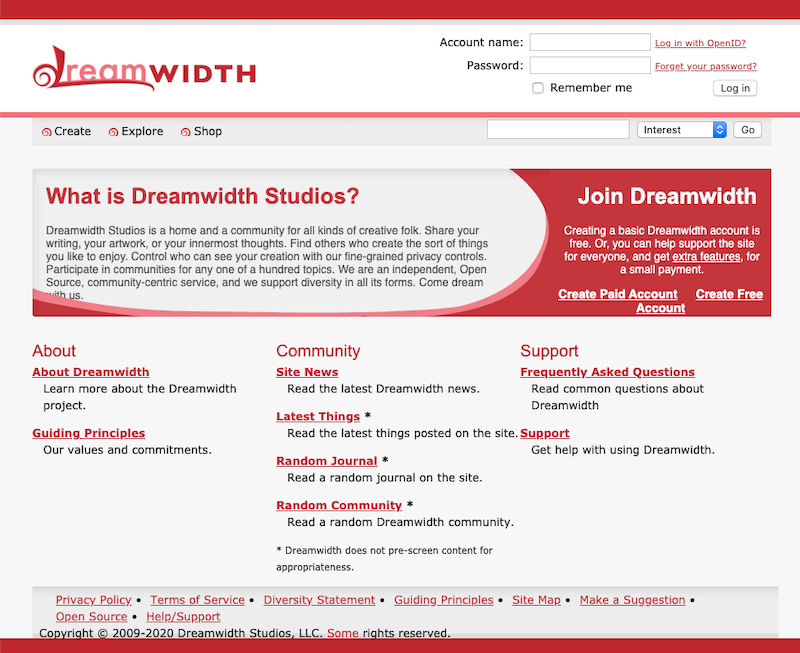 Ghost is another platform where you can publish online. Not only this, but you can also use it to build a business. What makes it unique is that apart from publishing online, it provides the publishers a way to connect with the audience through email newsletters.
Also, one can earn through Ghosts with the help of premium memberships. Publishers, entrepreneurs and
developers can use this platform.
The Ghost is built on an open-source. It simply means that you can control everything on it and this includes the content, design and even the experience.
It supports a powerful editor but a simple content management structure. Once you have published the content, Ghost ensures that your content gets distributed everywhere.
USP: In-built email newsletters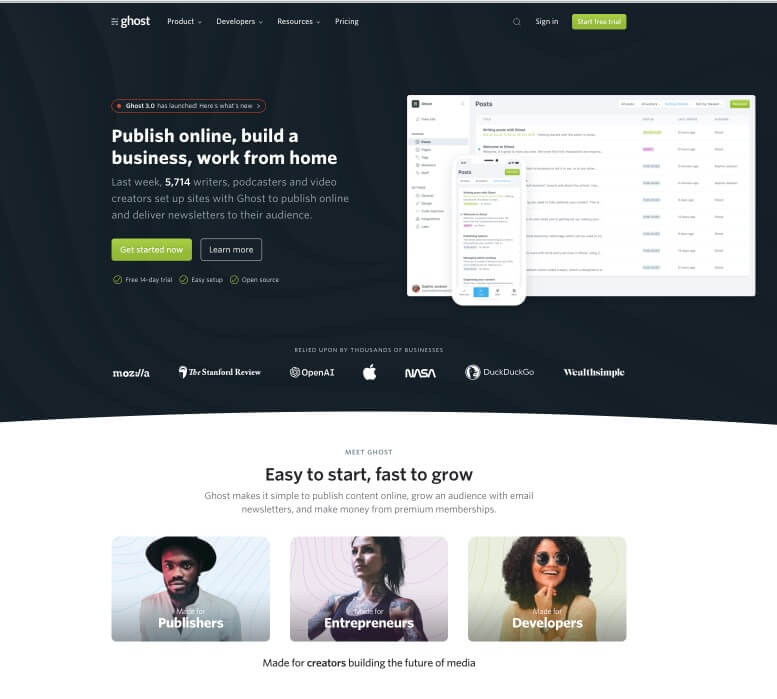 This Tumblr alternative is best known as the creators' network. Ello is built by the artists and for the artists.
Launched in 2014, it works as both a blogging platform and also acts as a social media platform. If you love posting on Tumblr and Pinterest, then you will also like working on Ello.
This platform is especially useful for blogging on a niche like photography, art, web culture and fashion.
The makers of the platform are really proud of their no ads and no enforcement of the real-name policy.
USP: NSFW content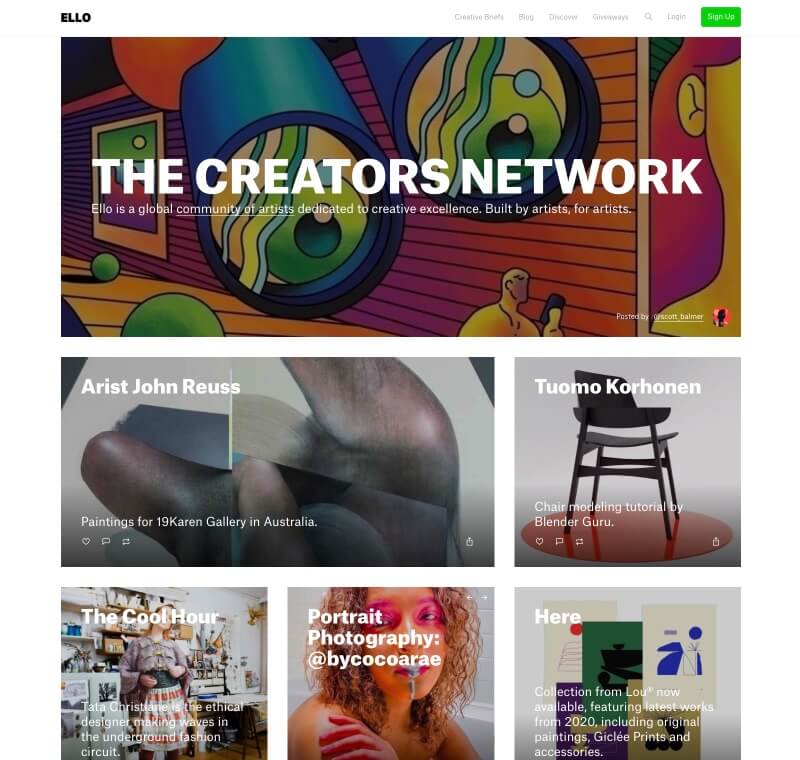 If you are into philosophy and want to share your life experience with the world, there is no better place than Theoriq.
Theoriq as a platform is trying to curate a digital landscape of knowledge with the vision of assembling all theories of the world.
The bloggers in Theoriq has the freedom to explain their theories with experiences from their life. Not only can you share your experience, but you also enjoy other human experiences on Theoriq.
USP: Theory blogging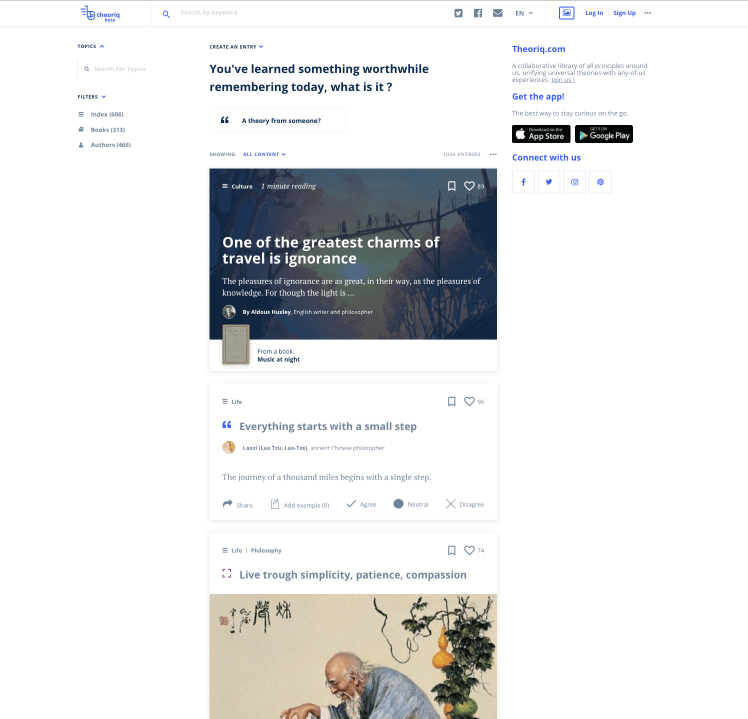 It is a newly launched multilingual platform where the writers can publish too. It acts as a bridge between the readers and writers.
You can use Writco to write stories, poems and quotes. It supports more than 25 categories and 11 languages for the writers.
If you have used Tumblr as a means to share a piece of your life, you can use Writco for the same.
USP: Story and poem blogging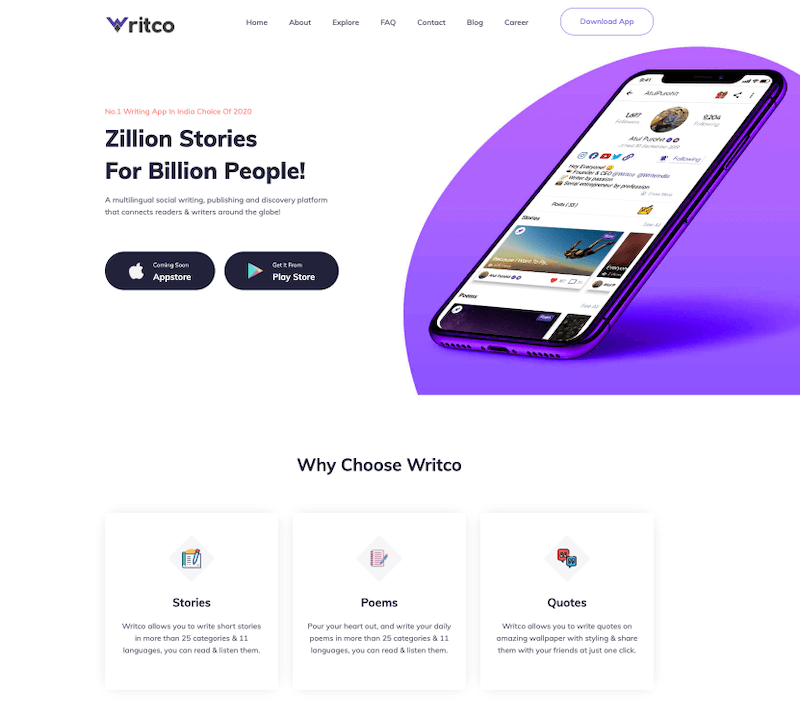 FAQs About Tumblr Alternatives
01. Why is Tumblr so popular?
Tumblr is popular among creatives as a microblogging platform for staying updated in pop culture and memes. The platform is also famous for its artistic media.
02. Why is Tumblr considered dangerous?
Tumblr has earned a reputation for being bad and dangerous because it doesn't provide its users with much of a privacy option. Also, previously, it used to publish pornographic information, which is considered unsuitable for teens.
Few contents emerged in Tumblr that promoted dangerous and unhealthy behaviors among readers.
3. What kind of privacy issues is present on Tumblr?
No account can be made private on Tumblr. By default, all accounts remain popular. It also doesn't provide its users to block anyone from their blog altogether.
Wrap Up
Tumblr is hitting a new low each day. As Tumblr is getting unpopular, its alternatives are getting popular.
You might have enjoyed Tumblr, but it is no longer a safe platform for you to publish your content. If you want to enjoy carefree blogging, you can choose any one of the Tumblr platforms on the basis of your niche and requirement. Happy blogging!