If you are looking for the best Reddit alternatives, we have included some of the top options in this article.
Reddit has grown exponentially in the last few years and it has become a popular place to share content and discover new content on the internet.
Though Reddit doesn't allow you to spam their platform with your own content all the time, you can share your best content on the platform and if it goes viral you will end up receiving tons of traffic to your site.
Also, people can use Reddit to talk about many things of value to them, including things relating to any topic of interest. The assorted variety of subreddits on Reddit has made the place a popular spot for all to check out.
If you are looking for alternatives to Reddit for any reason, there are some good options that may not be as big as Reddit, but are certainly useful.
These sites are a little different from what you might find elsewhere, so take a look at what's around so you will have the most out of the content you wish to share with others.
Please Note: If your objective is to just share your content, we have a bigger list of social bookmarking websites that you can use to share your new content.
Let's get started with the top Reddit alternatives.
01. Pinterest
If you are not a regular Pinterest user, you might think that Reddit and Pinterest are two different platforms and can't be an alternative to Reddit.
But the truth is Pinterest is a content discovery platform similar to Reddit. And like Reddit, it has its own algorithm to rank content. It is a visual search engine to discover content from all different niches.
And similar to Reddit, your account will be banned in no time if you start spamming the platform.
As a content creator, you can drive tons of traffic from Pinterest if you do it in the correct way. You don't need a lot of followers to get a good amount of traffic from Pinterest, all you need is to share your best content regularly.
You should create new content (new images for your blog posts) to rank better. You can share multiple versions of the same article by creating new images.
You can use tools like Canva to create high-quality images for Pinterest. Go through some of the posts related to Pinterest SEO to understand it better and then you can start working on your content.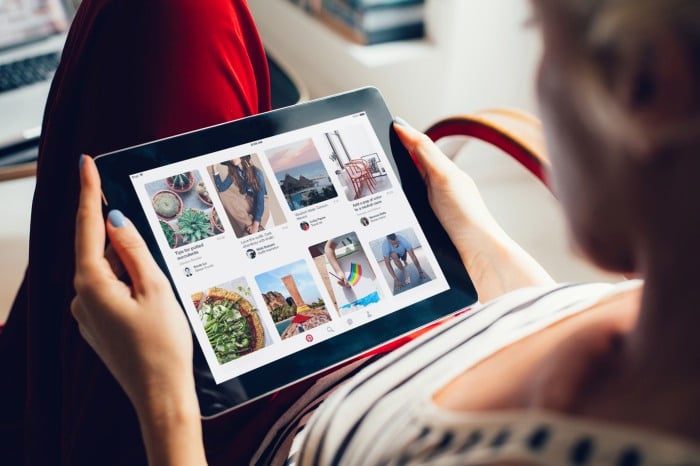 02. Imgur
One of the most popular sites to find viral images, Imgur is a top image-sharing platform. When it comes to images, Imgur is as robust as Reddit.
In fact, these two sites are closely associated as far as content is concerned. You will find a lot of content from Imgur on Reddit and vice versa.
Imgur is able to drive millions of traffic every month. So, if you have a unique and interesting image, you can post it on Imgur to make it viral.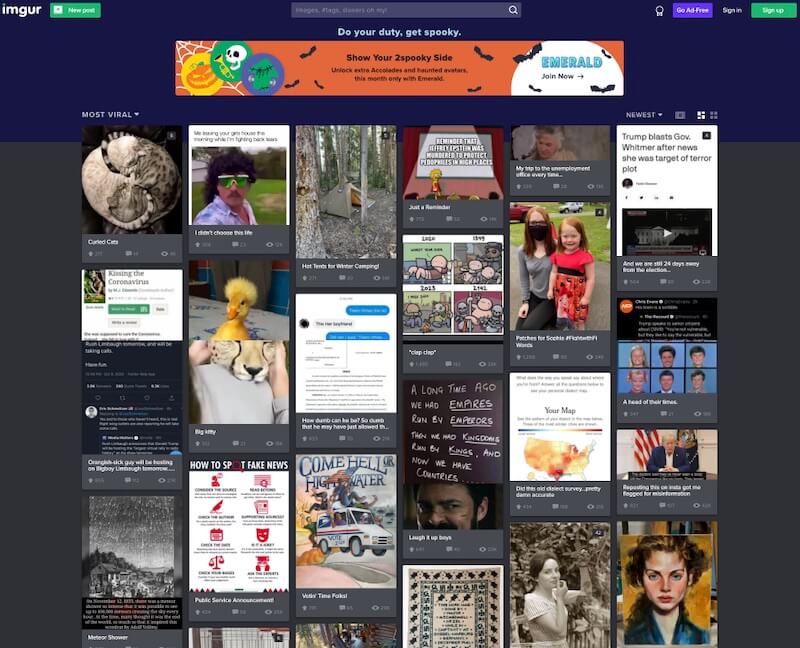 03. Quora
Even if Quora is not exactly like Reddit in terms of design and the way it functions. It is similar in the broad overview of both sites.
Both Quora and Reddit are filled with rich content created by community users. Quora is a question-and-answer site where you can find the answer to almost anything.
If you have any queries that you are trying to find the answers to, just signup on Quora and post your question, and you will surely receive some valuable insight on the topic.
Unlike many social networking sites where you spend a bulk amount of your time without any value addition, Quora is surely justified the time you spend on this platform by helping you learn something that you don't already know.
It is one of the most engaging communities where you can add your experience by answering other users' questions and establishing yourself as an authority on the topic of your expertise.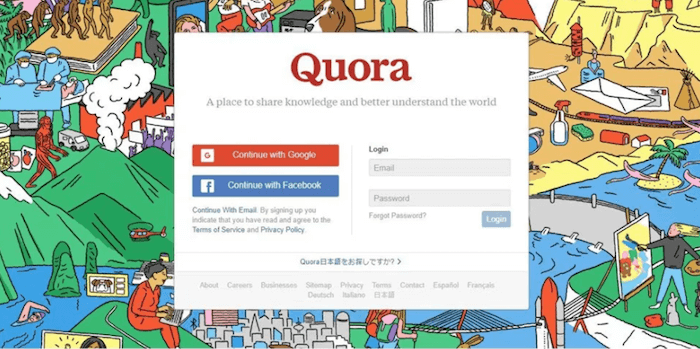 04. Indie Hackers
Indie Hackers is a platform for business owners and marketers to discuss projects. If you are planning to start a product business or any other business, this is a place where you should be.
Similar to Reddit in many ways, it is a lot different at the same time. You can get into an in-depth discussion with other users, and get suggestions like Reddit.
You will find a big community of like-minded business owners who discusses what is working for them and what is not working so that you can learn from their experiences.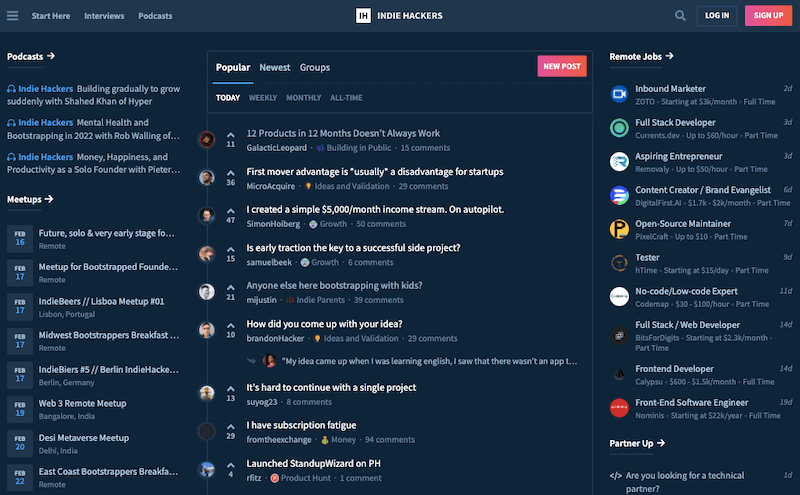 05. Flipboard
Flipboard is another very popular and widely used source to discover new content on the web. You can find content from almost any topic on Flipboard.
Presented in a beautiful magazine-style design, Flipboard is a great source to read the content. You can find content from all the leading sources on the web in one single platform making Flipboard one of the top alternatives for Reddit to find new content.
Flipboard is free to use, you can visit the site and start reading new content. Also, like any other social media site, you can signup and start sharing your own content on the platform.
You can personalize the content feed by selecting the topics you are interested in so that you get content suggestions from those topics only.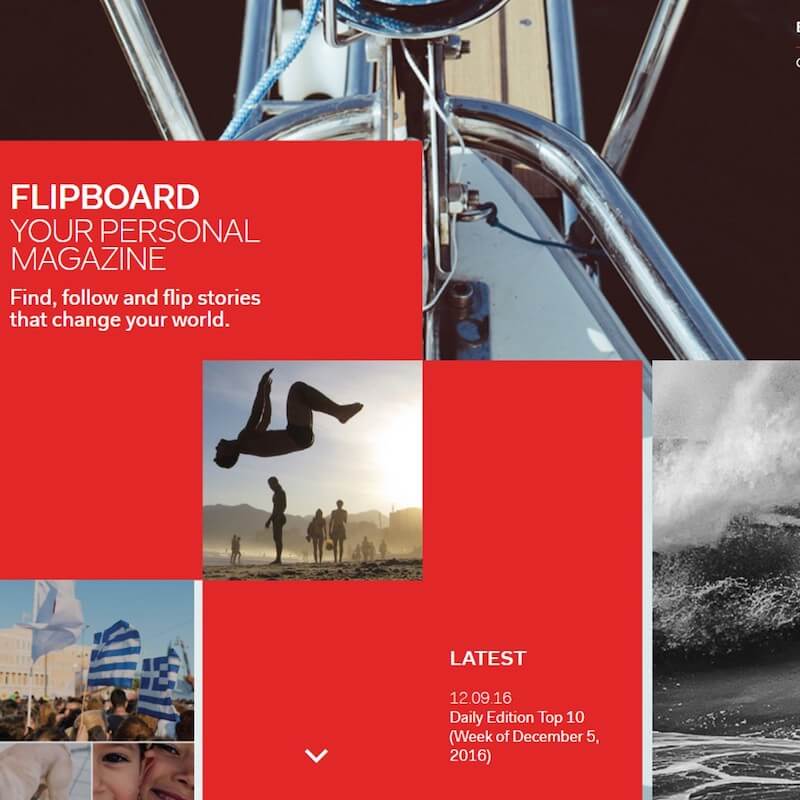 06. Hubski
Hubski is the next option for you to check out. The voting process for things on Hubski is different from what you might expect elsewhere.
The content is voted upon based on the number of shares that people offer at a time. You can use Hubski to ensure you can get your items to be visible if you share things well enough.
The general consideration of Hubski is that the site focuses mainly on ensuring the discourse at a time is sensible and controlled.
People can use Hubski to focus on the content that is being highlighted and not on whether or not people are really likely to talk about it.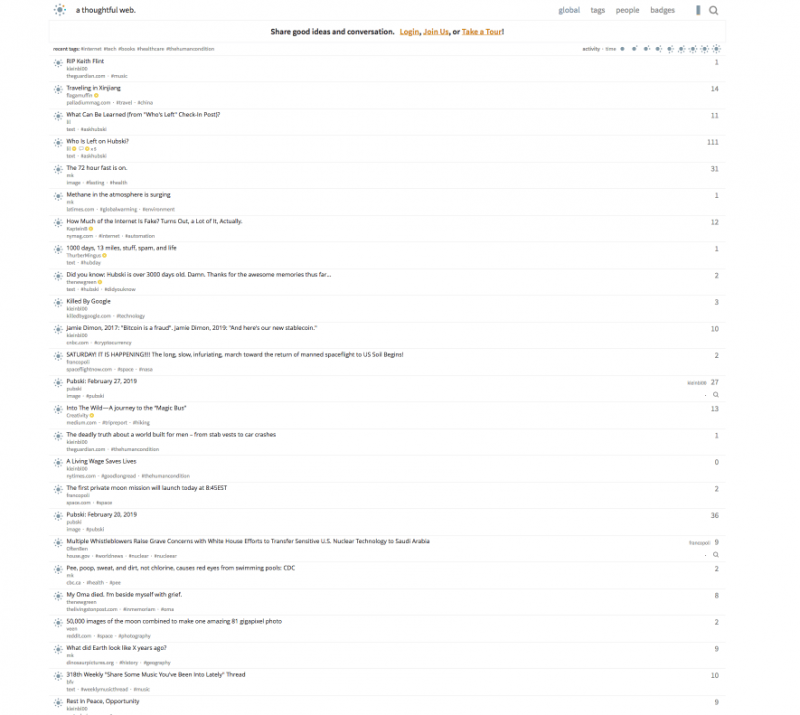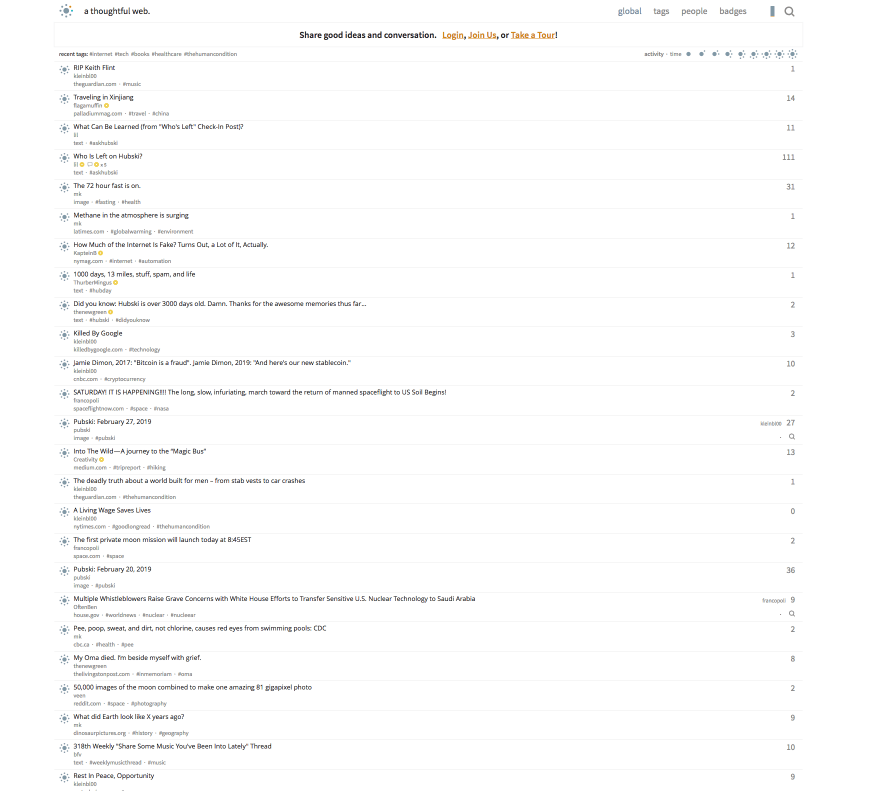 07. Stacksity
Your next choice to see is Stacksity. The site is different in how it offers an unmoderated setup. The layout ensures that people have more control over the content on Stacksity and how it works, although the best content will move up to the top.
Stacks are produced throughout Stacksity. A stack works like a flexible type of subreddit. A stack can entail a topic, a location, a series of posts, or a user profile among other features. You can add or remove content to your stack as desired.
Stacksity provides a visual layout that focuses on pictures for the most part. The extensive array of pictures all around makes for a fine experience, although it helps to review what's around so you know what people are talking about, not to mention you know what you're going to highlight through the site.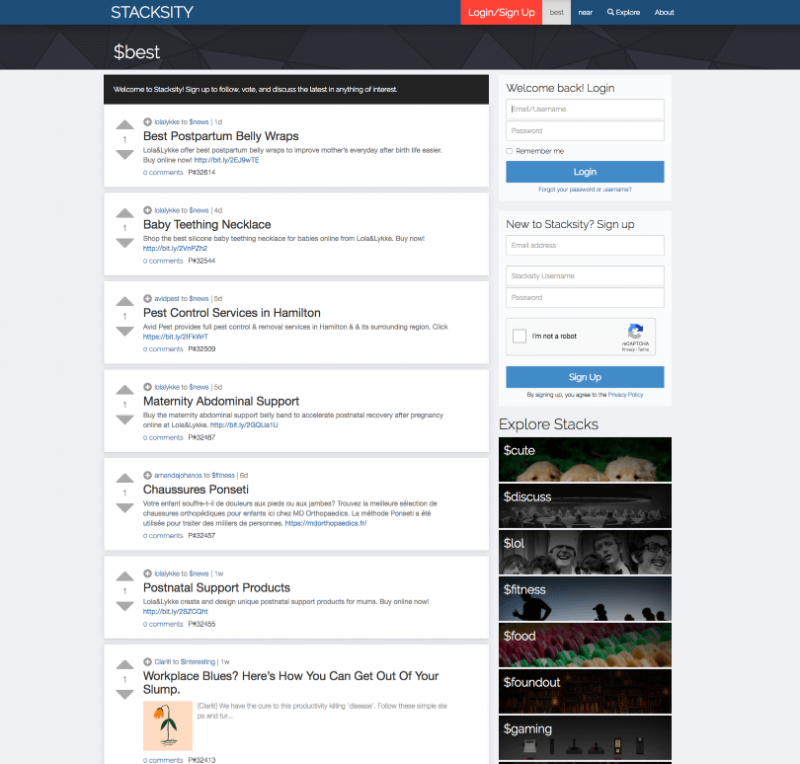 08. Aether
Aether provides useful features that all come on a downloadable app. You can download the app to a device and then look for different communities around your place.
The important thing surrounding Aether is that the system is not going to produce any annoying surveillance features. You will not have to worry about your data being exposed or reviewed by anyone while on Aether.
In other words, you're not going to come across any moderators, admins, or other entities. The upvote and downvote system that Reddit uses is the same as what you would get out of Aether as well.
Aether works if you're trying to find a system for users that doesn't entail anything too complex.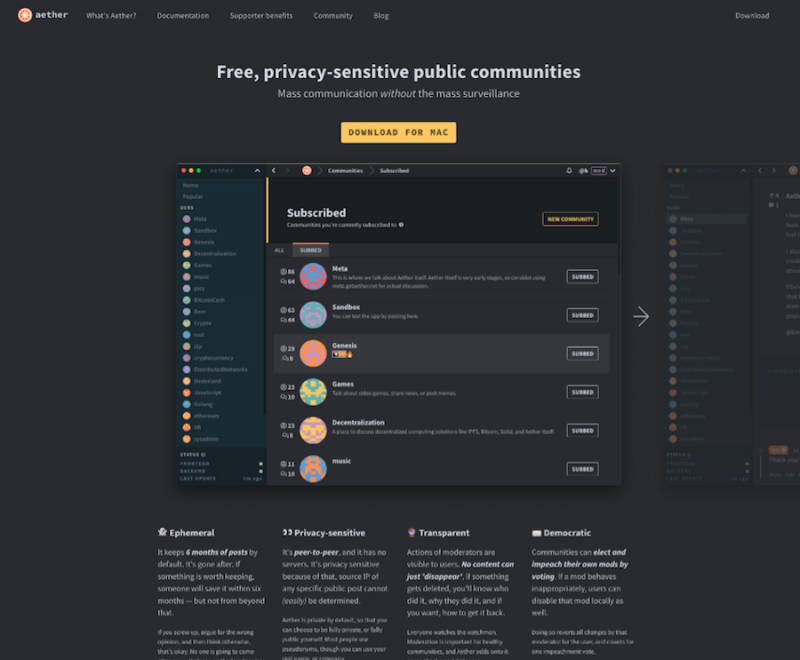 09. Headcycle
Headcycle focuses mainly on offering an intelligent discourse. The problem with Reddit today is that the site focuses way too much on difficult conversations that might be rough or hard to handle.
These include conversations that entail points surrounding news topics or content produced by many prominent news outlets.
The design of Headcycle encourages open and intelligent discourse. The most important part is that the community on Headcycle is more mature and controlled than what you might find elsewhere.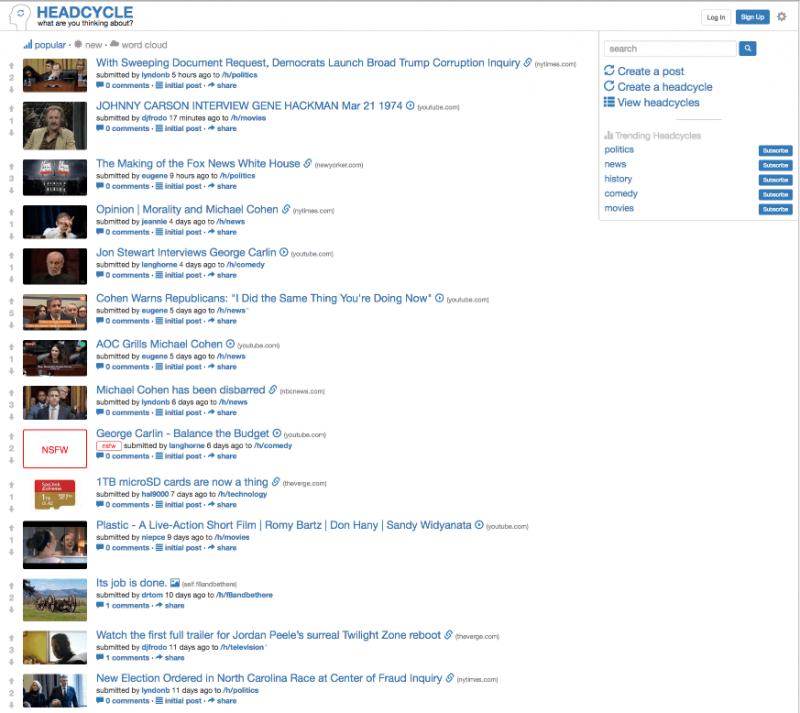 10. Retalk
Retalk is a similar platform to Reddit and looks promising. The site has a simple layout and works like Reddit, users can create an account and share content, images, link to the site and other users can take the discussion ahead from there.
As the name suggests, the core function of the site is to re-discuss the current important topics. So, if you find a discussion-worthy news article; you can share it on the site and start the discussion.
Retalk can be a great resource to discover content in the future. The site is relatively new and growing.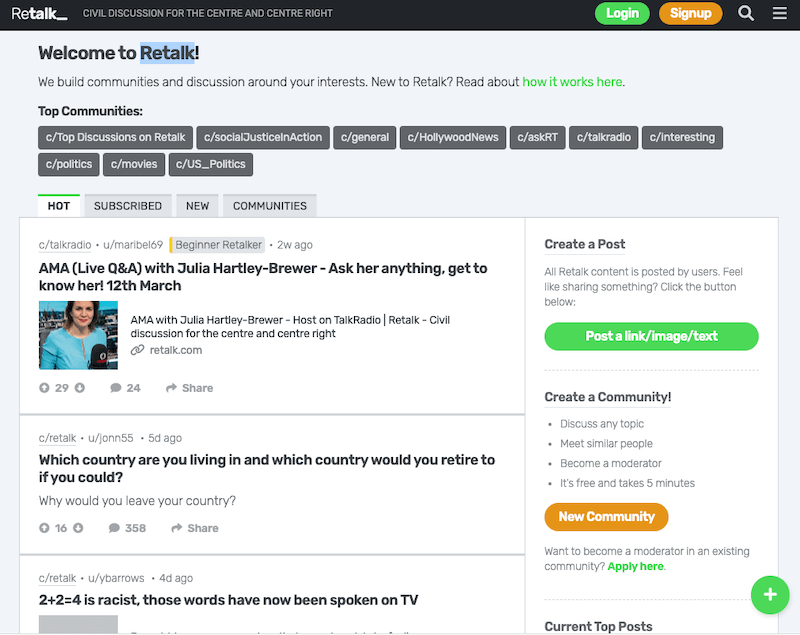 11. Y Combinator
Y Combinator is a little different from other Reddit alternatives in that this one is focused on the tech world. You can use Y Combinator to find information on intriguing tech news. This includes looking at hacks and other bits of content surrounding the content that might work at a time.
The points included on Y Combinator are designed to be easy to use and enjoy for your needs, although you should look well at how Y Combinator may work if you're going to make it effective for your use.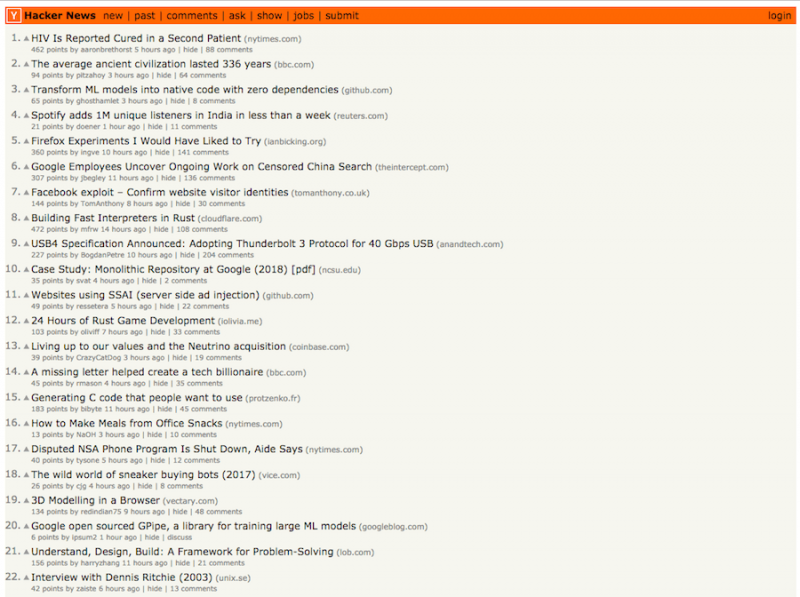 12. Snapzu
Snapzu prides itself on being an online network where you can get in touch with people in many forms. You can use this site to find information on many people who are posting things online.
The content offered on Snapzu gives you the power to find details in various forms and to interact with people in many ways.
Snapzu limits abuse when it comes to leaving downvotes. People are only allowed to produce five downvotes a day on the site. This ensures that you'll get the best control out of your work without worrying about anything being exposed.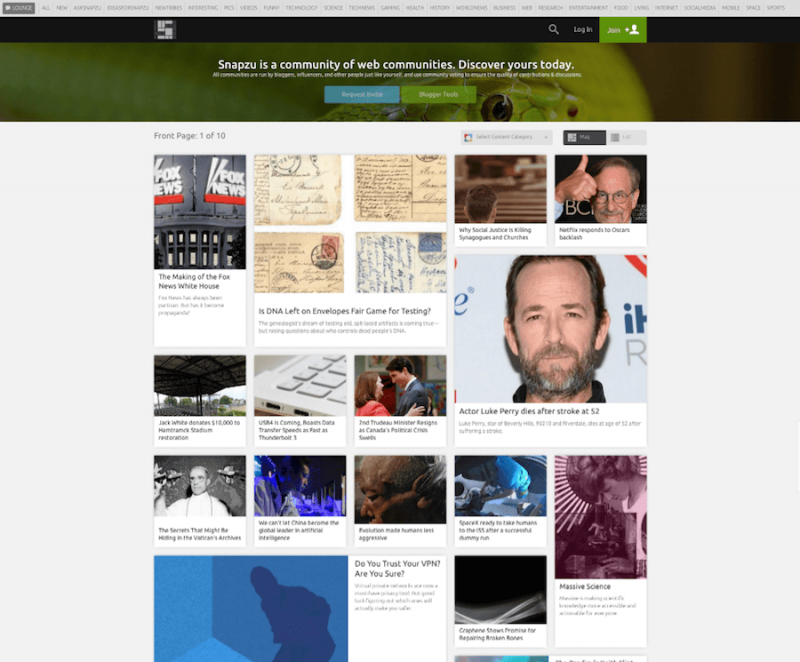 13. Steemit
Steemit is a useful site that not only lets you communicate with others but also lets you earn money off of this. Steemit has been working off of blockchain technology and is designed to produce an attractive design.
Steemit lets users add posts to the site and then share the content online. The platform then rewards you with tokens. You can get more tokens off of your posts when you have more upvotes or your content has been shared more often.
You can use the Steemit program quite well to produce tokens that can be redeemed for cash, although the layout of the system makes it a challenge for you to get the tokens that you require.
You don't have to do much to get tokens, but you should review how these tokens are to be transferred into real cash if you want to make more out of the content you're trying to plan out.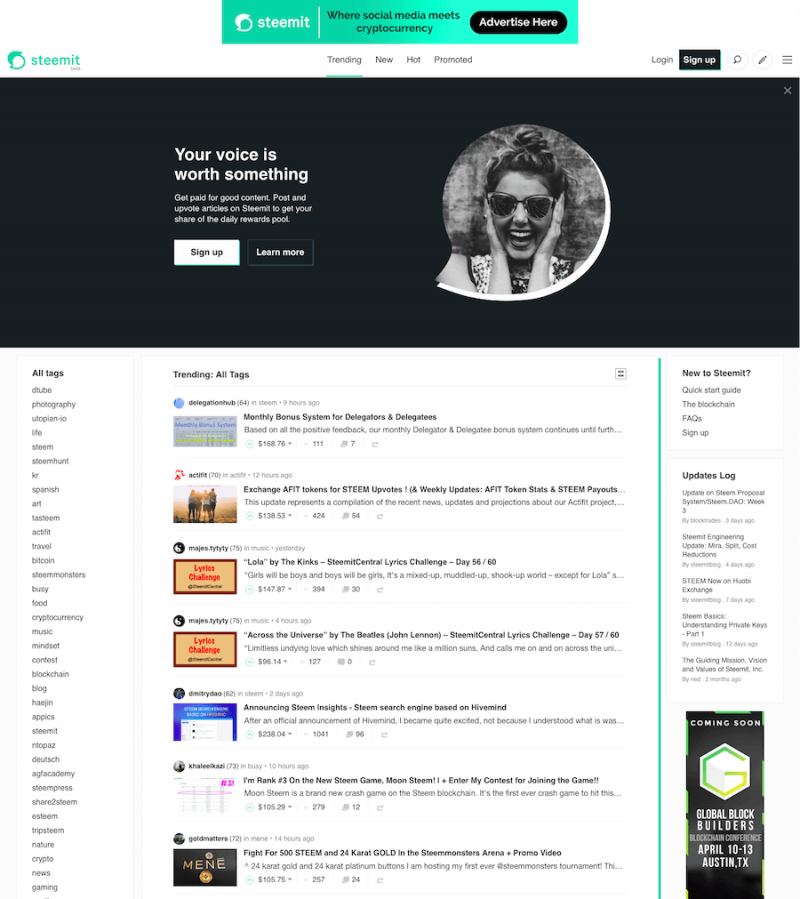 14. Mix
Mix has been around for a while back when the site was referred to as StumbleUpon, but the site continues to be a popular choice among those who want to enjoy something intriguing while online.
Mix is a site where people can share information with one another without complication.
You can share unique content styles with other users. You can also like and dislike content, although you should review the terms associated with what you might be interested in highlighting.
You have the option to bring outside content to the site in any form, so take a look around to see how well the setup works if you want to make Mix work for you.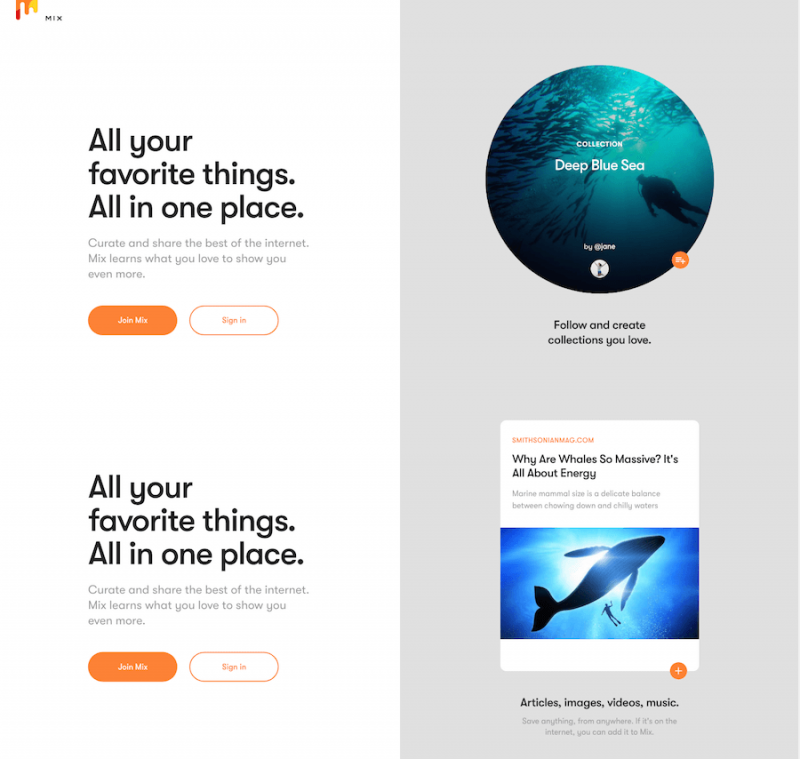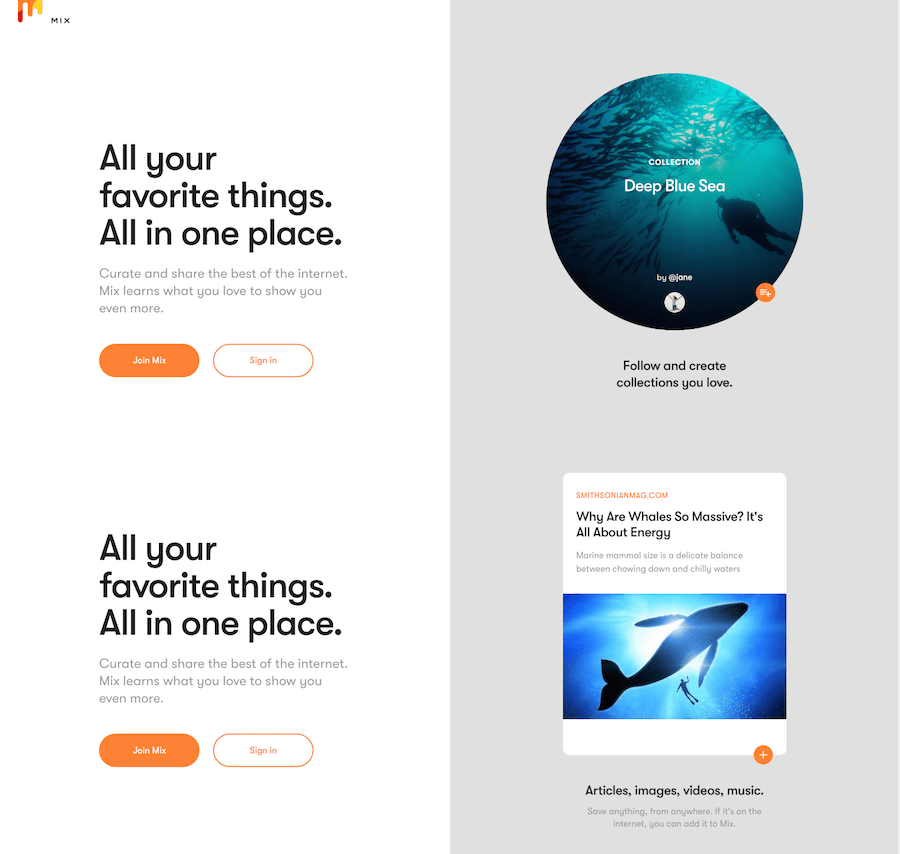 15. SlashDot
Another Reddit alternative that focuses mainly on technology, SlashDot brings people information on the tech world differently.
SlashDot gives you information on many things in the tech world, including how the industry is evolving and what you can expect out of the field in the future.
The arrangement of SlashDot makes for something appealing.
The main consideration of SlashDot is that the site offers a thorough layout that highlights many things of note.
These include points for devices, builds, open-source content, and more. The tech-focused layout of SlashDot makes it a good place to visit if you want to talk about some very interesting tech ideas.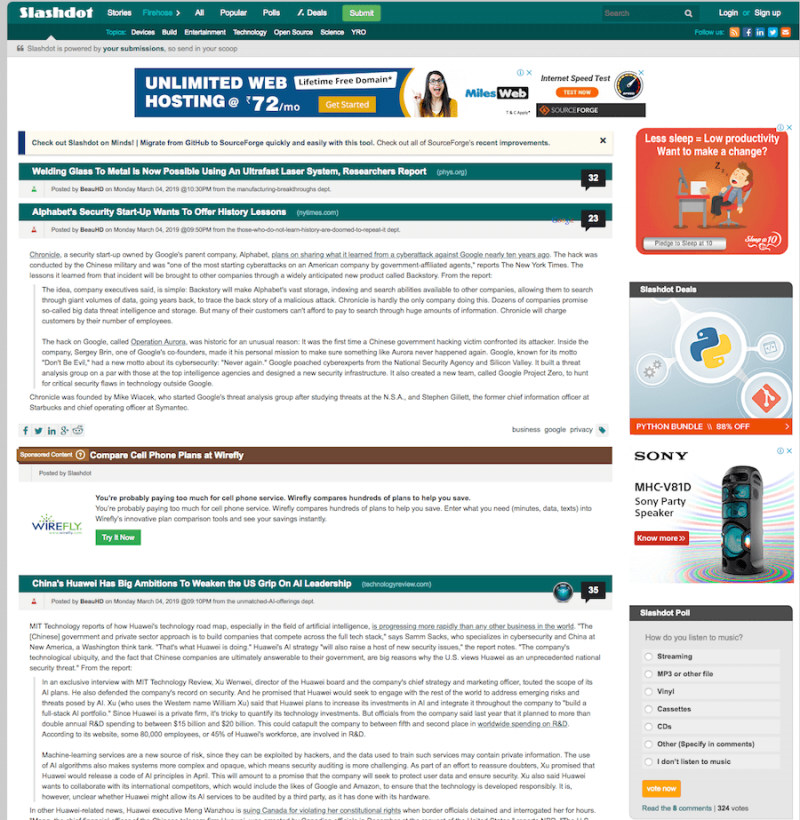 16. 9Gag
The design of 9Gag makes it another unique choice based on the content being offered. 9Gag focuses on providing you with content online through comedy. The site focuses on sharing funny pictures and videos of all sorts.
People can start discussions on the many images and other things posted on 9Gag.
This is a fun part of going online in that people can have fun checking out what's online while sharing ideas and thoughts with others. This makes for something fun and intriguing for all to check out when looking for good laughs while online.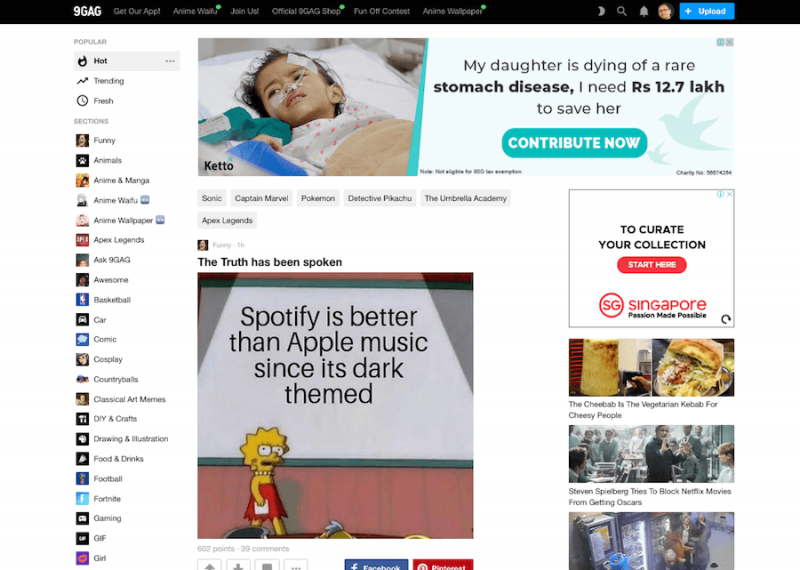 17. Digg
Digg works mainly as a news aggregator. The design of Digg provides a fun way to learn more about unique things while checking out the cool stuff that's out online.
You can upload any news story that you want on the site. Dig lets you share all these news points and many other things with people who might be curious about what you've got to offer.
The fun layout of what you'll get from Digg makes it so you could experience practically anything while you are on the site. You should look at this site well if you're aiming to find something of value that you will love.
Digg's content works best if you have rich media content to provide. You can get good images out on Digg or simple links that let people know about the distinct things that are available while on the site.
The fun nature of Digg offers ensures that people can learn about various new and fun things while online.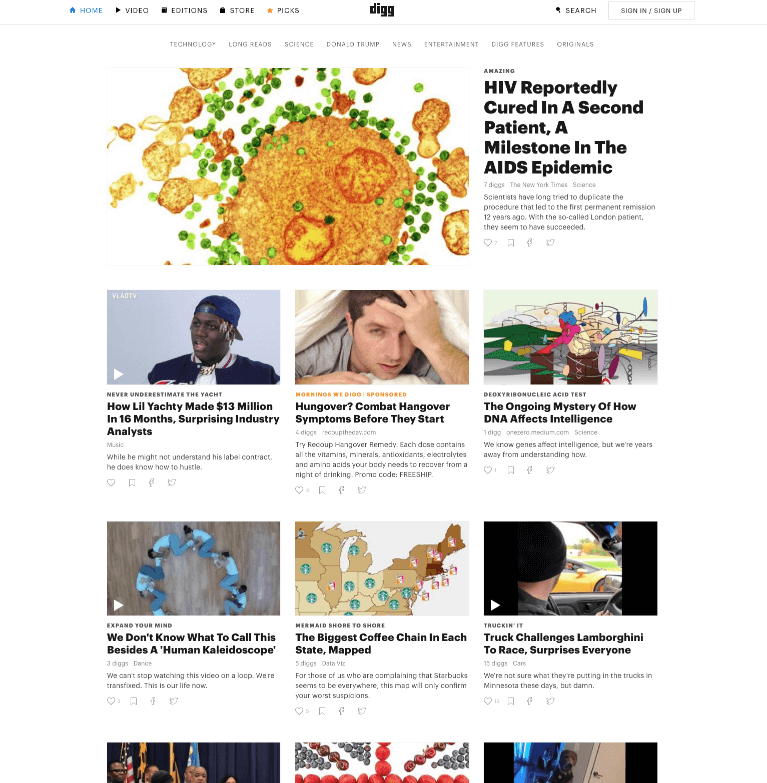 18. 4chan
Your last choice to look at is 4chan, although it is best for you to be cautious when looking around at what 4chan has to offer.
The site has been controversial over the years for how it offers unusual and sometimes controversial content. But those who go to some of the better parts of 4chan will not have to worry all that much.
4chan has several subsections all around. You can go through these sections to post things on stuff like cars, technology, games, entertainment, sports, and much more.
The communities in each of these sections are committed to various things of value. You will love talking with people online about the things that they are interested in, not to mention you won't have to worry about your content being censored.
The site is thorough to ensure that the things you want to talk about are highlighted well and that you're open to talking with anyone about whatever you might be interested in the most.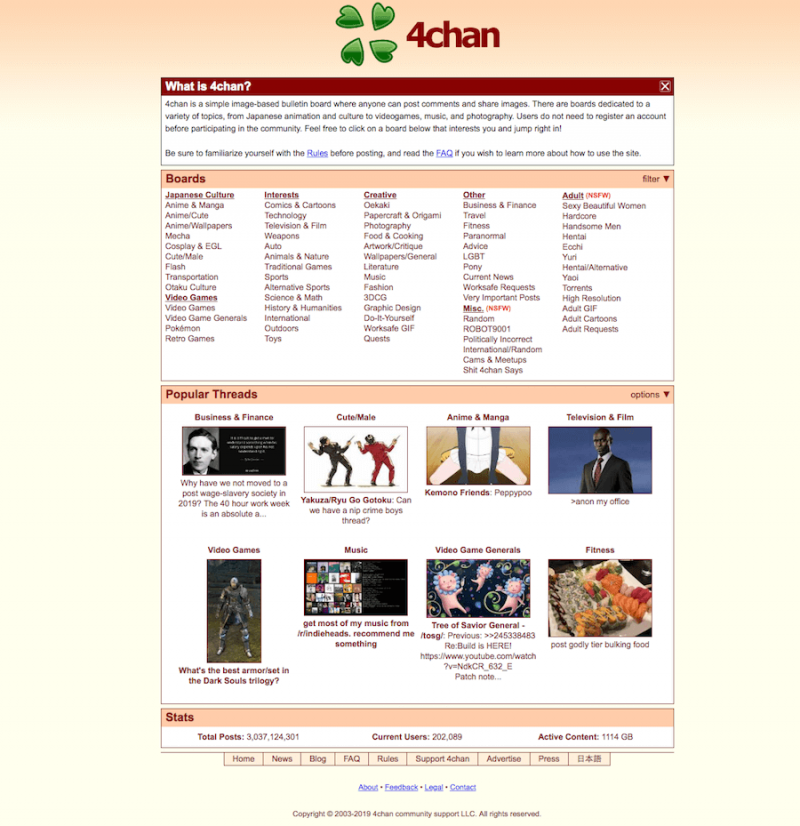 FAQs About Reddit
FAQs About Reddit Alternatives
01. What is Reddit?
Reddit is a content discovery platform where you will find trending content from almost every topic you can think of. You can consider it as a social bookmarking platform as well as a search engine to find content.
02. What is Subreddit?
You can consider Subreddits as individual topics or categories used to organize content from various topics on Reddit.
03. Can I submit My Articles on Reddit?
Reddit has a zero-tolerance policy against spam, so better think before you submit your content. Post only if your content can bring value to Reddit users.
04. What Are the Best Subreddits?
There are thousands of subreddits, so it is difficult to mention a few as the best. Also, it depends on your interests. You can check this article about the best Subreddits to follow.
05. Is Reddit Free to Use?
Yes, Reddit is free to use. You can create your content and get engaged.
06. How to Become Popular on Reddit?
Like any other social media platform, you have to be active on Reddit to gain popularity. You can be active on the platform, share the top content from the internet that is not already posted, and comment on others' posts to earn karma.
A Final Note
You have many useful options to consider when finding an alternative to Reddit. The choices are varied based on what they emphasize and the fields that they focus on the most.
You should look well to help you find something interesting so you've got a great setup for sharing things with others. The fun that comes with getting online and sharing ideas with others will particularly be something that you deserve to note when having fun while online.