Are you looking for the best digital marketing tools to grow your business? This list of top marketing tools will help you find one.
The online marketplace is becoming denser and more competitive every single day. As more and more people start spending their time on digital platforms, modern businesses are looking to establish an online presence to market their products digitally.
This is why the market is providing advertisers and marketers with high-quality digital marketing tools to help them survive in the competitive landscape.
When it comes to establishing an online presence you have to think about a lot of things.
Starting from managing your social media presence, to making sure the SEO is done right – a lot needs to be done before you start seeing results.
Now, In this uphill struggle, having access to the right tools can help you automate a large chunk of the mundane tasks.
It can also help you create powerful marketing campaigns and streamline the entire process to save time and effort.
And so, for the purpose of this read, we will be taking a look at the Best Digital Marketing Tools that will help you achieve online success.
So without further ado, let's get started:
Before starting the list of digital marketing tools. Let's have a look at a couple of products that you can use to start your online business or a blog to make money online.
WordPress
WordPress is the most popular content management system that is used by millions to create a website.
Now, if you are a complete newbie and don't have much knowledge about the popular CMS, you must understand that when you look for WordPress, you will find 2 options
WordPress.com
WordPres.org
The dot com option is to create a free WordPress site with a WordPress domain extension. For example, if you wish to create a site with the domain digital; your site will be digital.WordPress.com. You can't use your own domain name here.
Or you have to upgrade to a paid customer but it has limitations. So, we will go for the dot org option.
This is the self-hosted option. That means you are just using WordPress software to create your site with your own domain name and hosting.
The main advantage of WordPress is the availability of thousands of high-quality products, you will find a theme or a plugin for almost anything. There are plugins like Rank Math SEO plugin that are available for free to optimize your site.
Be it a business site or a simple blog, you can create any kind of website using WordPress. In fact, you can create a complete social community site on WordPress using products like BuddyBoss or any of the top BuddyPress themes.
If you are starting your first website and not familiar with WordPress, hosting, etc, don't panic. There are many hosting providers who will help you to set up your website.
WPX Hosting (50% Discount & 2 Months Free)
As we already discussed there are hosting providers who will take care of the initial process of setting up your website and make sure that the process is smooth for you. WPX Hosting is one of them.
We have been using WPX Hosting for multiple sites and they deliver amazing service. You will find someone sitting on the other site 24X7 when you need support.
They will completely manage your site and make sure that your business has a smooth run. You don't have to take any tension about the hosting-related issues as it is fully managed by the team.
Also, WPX Hosting is considered one of the top WordPress hosting providers that offer super fast hosting services.
The good news is that you will get a 50% discount on the first invoice and 2 months completely free if you go for the yearly payment.
Don't forget to use our coupon code "WHD50" to avail of the discount.
WPX Hosting Discount "WHD50"
You can also go for Bluehost which is one of the top-recommended hosting providers. Bluehost is around for years and is considered an affordable and trustworthy hosting provider.
Divi Theme (20% Discount Offer)
Now that you have your hosting account set and WordPress is installed, you will need a theme that will give you the design for your site, and Divi is undoubtedly the top theme.
Divi theme offers you unlimited design possibilities. You can use the Divi Builder which will make sure that you will never need a developer to create a completely unique design for your site.
Also, Divi is considered one of the most reliable themes as it is created by one of the most experienced teams in the WordPress community the ElegantThemes.
Divi offers you a complete solution to create a great-looking website and market it to drive a good amount of traffic.
Here is a detailed review of Divi Theme, also get a 10 % discount on Divi Theme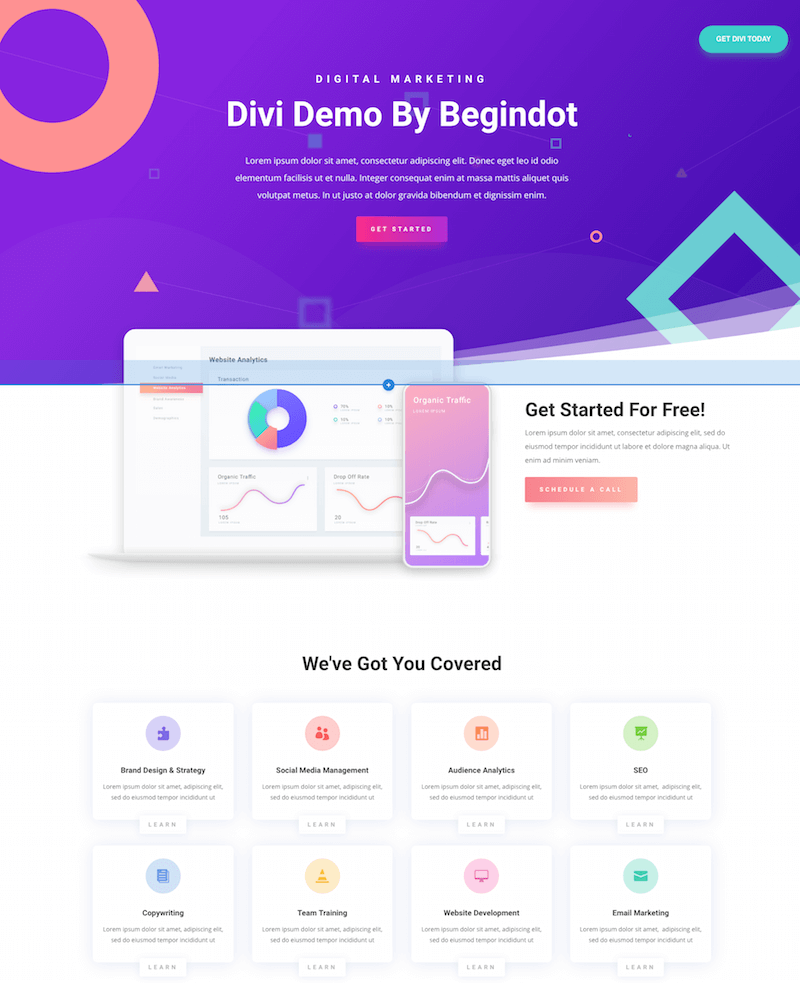 Omnichannel Marketing Tools
Top multi-channel marketing platforms that you can use for your business to maximize your reach through all different channels.
Omnisend is a leading omnichannel marketing automation tool built for eCommerce brands and marketers. The platform covers both email and SMS marketing but also integrates channels like web push notifications and Google & Facebook retargeting.
Beyond bog-standard email marketing features, Omnisend lets eCommerce merchants create interactive forms, gamified popups, branded landing pages, and 'Wheel of Fortune' style forms that offer shoppers a chance to win discounts when they provide contact details.
Features:
Pre-built automation workflows for eCommerce
Drag-and-drop email & form builders to easily create beautiful emails and interactive forms
Smart audience segmentation to tailor your marketing to specific customer groups
Robust analytics and reporting tools to see what works best
Seamless integration with the most popular eCommerce platforms like Shopify and BigCommerce
Award-winning 24/7 customer support
Customer Relationship Management (CRM) Tools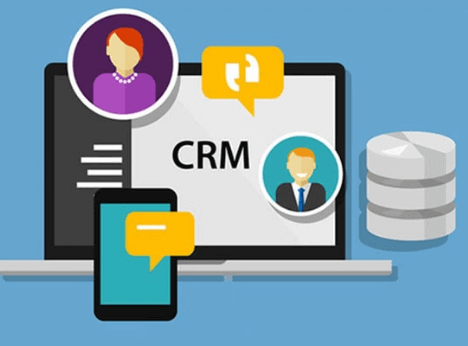 How you support your customers makes all the difference for a product or service-related business.
We have included the top customer relationship management tools that you can use to grow your business.
Hubspot CRM is a software suite of useful marketing, sales, and service software to help your customers and thereby grow your business. Don't miss this detailed review of HubSpot CRM.
Features:
Marketing hub consists of software to help you with lead generation, marketing automation, and analytics.
Sales hub can help you with email tracking, email automation, and scheduling meetings.
Service hub comes with tools to help your customers raise tickets, leave customer feedback, and create a knowledge base to satisfy FAQs.
EngageBay is one of the most comprehensive CRM software that offers you all the tools and features to manage your business smoothly.
You can use this software to store all your customer data and manage them effectively. Features like sales automation, contact management, deal management, and appointment scheduling make it very handy software.
Other than sales and customer-related features, EngageBay comes with complete marketing automation features helping you manage all your important processes from a single dashboard.
Features:
Complete CRM features
Sales and marketing automation
Customer contact management
Complete helpdesk services
Live chat system for better customer service
Offers a completely free plan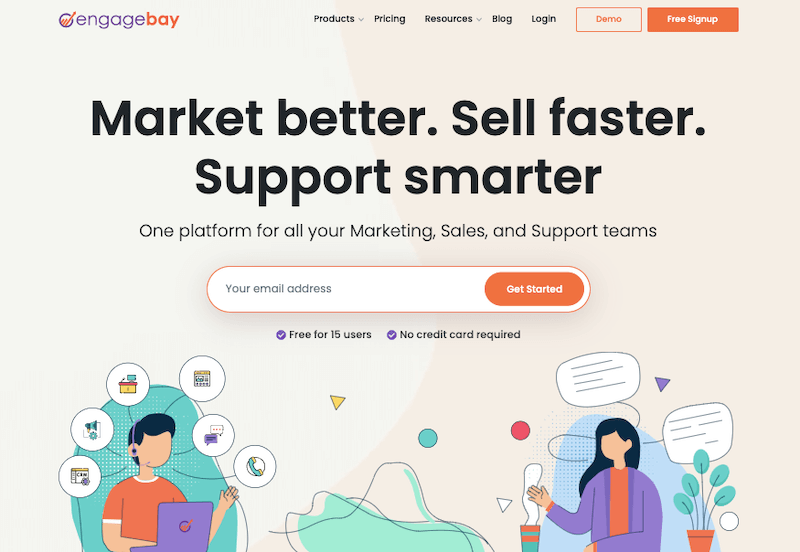 Salesforce brings a completely web-based CRM infrastructure to help companies provide quality customer service even on the go. Don't miss our detailed review of Salesforce CRM.
Features:
Powerful cloud-based software to help you with sales & marketing, create communities, and provide quality customer service anytime, anywhere.
Get access to detailed analytical insight to help improve and fine-tune your campaigns.
Zoho CRM brings to you over 40 integrated applications to help you connect with customers, manage relationships, and automate certain aspects of your business.
Features:
Apps to help you with sales and marketing, conduct surveys, start campaigns, and much more.
Plenty of collaboration & productivity tools is also available including writing documents, filling spreadsheets, and even send emails.
Other apps can help you with maintaining your books, automate human resources processes, and actively engage with your customers and help them with their problems.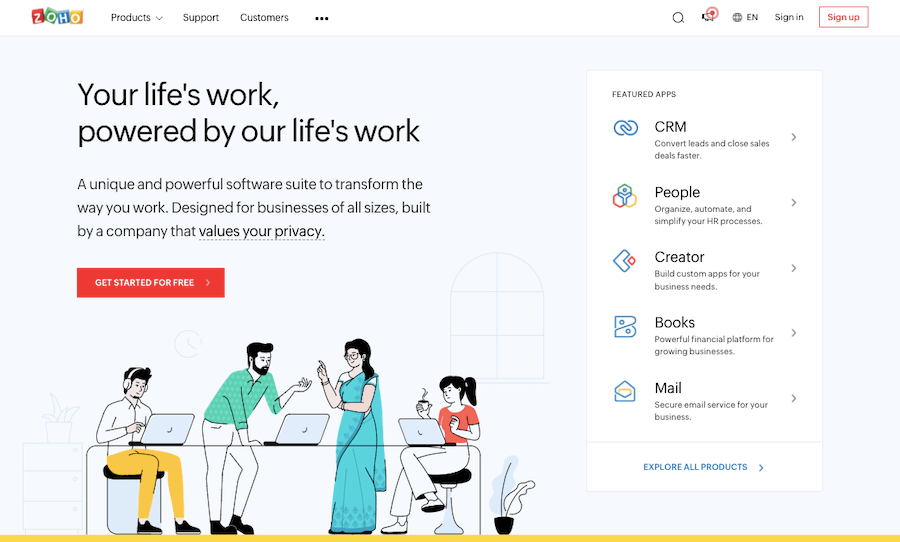 Insightly CRM offers deep integration with Google apps to the point of even offering a similar UI and UX. But to add on top, you will get access to a lot more contact-centric features to help you build strong relationships with your user base.
Features:
Automatically finds contact's social media profiles, LinkedIn information, and much more, and showcases them alongside contact details.
Territory visualization to seamlessly run your global business.
Useful CRM features like task management, advanced reports, and sales & marketing-related functionalities.
OnePageCRM is by far one of the simplest and easy-to-use CRM in the market. All necessary information is kept in a one-page highly intuitive layout and smooth workflow.
Features:
A powerful lead capture system coupled with an awesome contact management interface.
Tools for forecasting sales, and automating the sales process alongside the benefits of adding your sales team for collaborative brainstorming.
Capsule CRM is an online-based software suite with the core philosophy to help you be more organized, easily collaborate with your team members, and start improving your sales figures.
Features:
A dedicated interface from which you can easily store and manage all your contact information, and even set up relationships to represent how they connect with your company.
Tools to help manage your sales pipeline and create reports to help you evaluate the ROI.
An excellent array of collaboration functionalities.
Nimble CRM is a smart tool that can go through your Office 365 or G Suite inboxes and start organizing your contacts, create rich contact cards, and highlight prospective clients with whom you should have a follow-up asap.
Features:
Creates rich contact cards by integrating information from social media profiles, business insights, and other verified contact data.
Kanban-style layout helps you organize seemingly overwhelming amounts of data.
Excellent sales & marketing tools complemented with easy collaboration on shared calendars.
Odoo, previously known as OpenERP, is an open-source CRM that comprises over 30 apps to help you provide the best possible customer service.
Features:
Powerful sales & marketing tools including support for user subscription management, invoicing, and much more.
Ability to streamline and automate mundane tasks like accounting, logistics, human resources, and even helpdesk.
Plenty of productivity tools to help get more work done faster.
Freshsales bring together a comprehensive collection of features that can help with lead generation, creating sales pipelines, real-time analytics on user behavior, and much more. Don't miss our detailed review of Freshsales CRM.
Features:
Workflow automation apps that allow you to set-up tasks that will be automatically handled by the CRM.
Powerful AI-based lead generation system for maximum conversions.
Sales prediction options based on comprehensive insight and reports.
Pipedrive is a Kanban-board-inspired CRM that gives you a glance-view of every important aspect.
Features:
See all your prospects in visual sales pipelines in a Kanban-board layout.
Powerful CRM tools including email integration, pipeline management, sales forecasting, and sales reporting.
Dedicated mobile apps to help you stay connected and close deals even on the go.
Clevertim is a simple web-based contact management system created with small businesses in mind. Many useful features are integrated with a focus on simplicity and productivity in mind.
Features:
Access all your sales opportunities in a single display with the option to add tasks and follow-up reminders for your sales personnel.
A powerful contact management system coupled with a case management system where you can keep track of all customer queries, questions, and even leads.
Social Media Marketing (SMM) Tools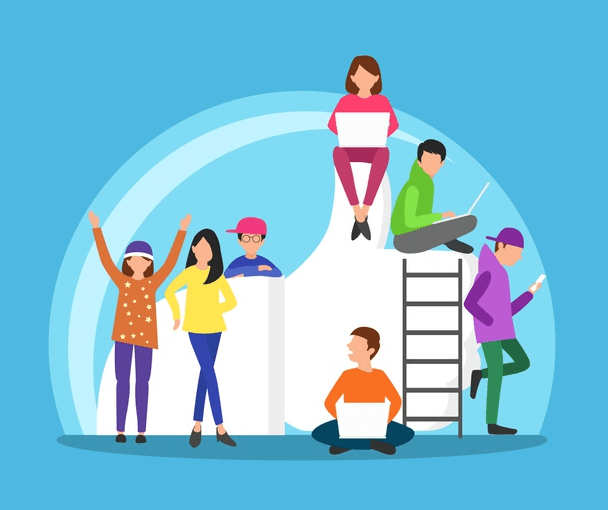 When you plan your digital marketing budget, social media should be one of the main components of it. You can not avoid social media marketing if you wish to grow your brand quickly. Along with the traffic to your website, social media marketing can help you in the overall branding of your product.
SocialPilot is a cost-effective solution for all your social media marketing needs. It is a lot cheaper than its competition.
SocialPilot allows you to schedule, plan, publish, and analyze your social media posts on different social media accounts effortlessly. It supports Facebook, Twitter, Linkedin, Pinterest, Instagram, Google My Business, Tumblr, Vk, Tiktok, and is considered a cost-effective tool for teams and agencies with excellent support.
Features:
Bulk Schedule upto 500 posts or Tweets with text and images by uploading a file.
Discover & schedule unlimited social media content with curated lists for the keywords you search.
Quickly download pdf analytics reports and gain crucial insights to build better social media strategies.
Hootsuite gives you access to a single dashboard interface from where you can conveniently access and manage all your social media accounts. Considered as one of the top social media marketing tools, Hootsuite can surely help you to grow your business.
Features:
Option to automatically schedule multiple social media accounts all at once.
Powerful content curation options including tagging, searching, and usage stats.
Access to comprehensive reporting of your social media campaigns.
Option to find and filter social conversations through keywords, hashtag, and locations.
Buffer allows you to schedule a timeframe for publishing content on your different social media accounts and then post them automatically.
Features:
Gain insight into the engagement level of each post and more in-depth analytical data.
Add up to 25 team members to your Buffer account with their own set of access levels and user roles.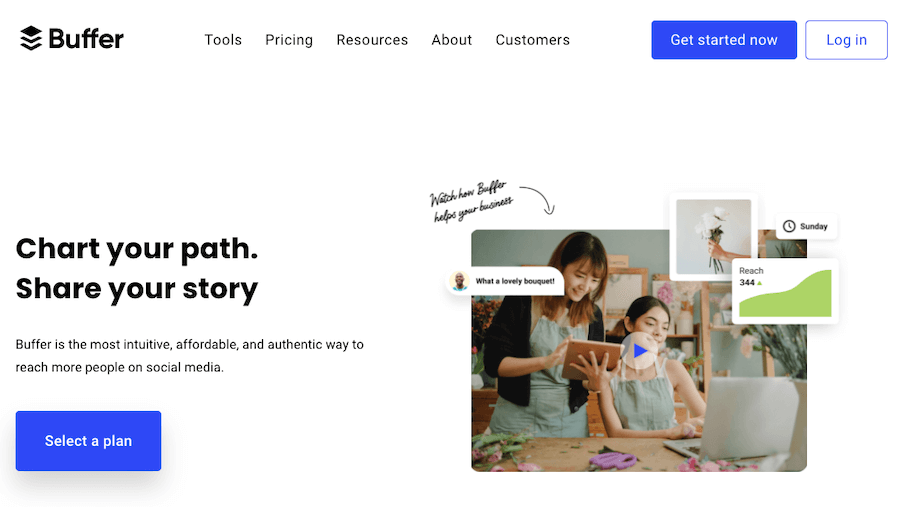 Sprout Social is a collaborative platform that allows you to create deep-meaning connections with your audience/customers. The revenue and overall growth of your business depend primarily on the trust and engagement of your customers with your brand and Sprout Social help you to achieve that.
Features:
Comes with all the necessary tools to help you start and maintain engaging social conversations.
Can help you manage all your different social media channels with a single interface.
Tagboard helps you siphon content from different social media channels to see what users are saying about your brand. It also allows you to create a presentable display for all this content and broadcast it live – be it on social media or a venue screen.
Features:
Aggregate user-generated content alongside your brand's social content.
Access to all social media channels to help you see every conversation taking place revolving around your brand.
Option to quickly share the most positive discussions to promote brand image.
Tagboard helps you siphon content from different social media channels to see what users are saying about your brand. It also allows you to create a presentable display for all this content and broadcast it live – be it on social media or a venue screen.
Features:
Aggregate user-generated content alongside your brand's social content.
Access to all social media channels to help you see every conversation taking place revolving around your brand.
Option to quickly share the most positive discussions to promote brand image.
Sendible is a social media marketing tool targeted at agencies that need to manage the social media profiles of multiple clients.
Features:
Provides a more comprehensive idea on the ROI of every social media campaign.
Can generate reports for social media campaigns in minutes to present to your clients.
Gain access to a unified social inbox for each brand.
Brand24 gives you a detailed insight into what people are saying about your brand on different social media channels. This is crucial information that can help you optimize your brand's PR.
Features:
Easy-to-understand discussion volume charts to help you understand changes in online conversations surrounding your brand.
Option to create customized alerts.
Quu can provide you with hand-curated content suggestions for your brand thanks to its large collection of evergreen content ranging across over 500 different niches.
Features:
Gain access to a content bank that spans over 500 different categories.
Gives you access to 6 new content suggestions per day.
Compatible with all major social media networks.
Followerwonk is a powerful Twitter Analytics tool that can help you analyze as well as optimize your social growth on the platform.
Features:
Allows you to find and create meaningful connections on Twitter.
Understand your user base with in-depth analytical data on where they are located, who they follow, when they tweet, and much more.
Optimize your activities with your audience to maximize growth.
Meet Edgar can help you put all your social media activities on auto-pilot. You can schedule and automate post-publication, and even recycle through all your older evergreen content.
Features:
Automatically writes status updates for your articles and blogs.
Helps create a schedule for publishing social media posts, and does the job for you automatically.
Support for RSS-feeds.
Option to re-cycle through your old evergreen posts and showcase them to new social followers.
MavSocial gives you an intuitive hub to bring together all your social media accounts. It gives you a single interface layout from where you can easily respond to messages coming from different users on different social networks.
Features:
Save time switching between apps and converse with your audience from a single hub.
Social listening functionalities to help you understand industry trends.
Real-time data analysis crafted into an actionable report showcasing your performance on social media.
Cool Tabs is a powerful social media marketing platform that can help you manage social media campaigns, web campaigns, generate leads, analyze lead conversions, and much more.
Features:
Helps you generate leads using website quizzes, promotions, and competitions.
Option to monitor social network activity in real-time and curate content accordingly.
Easy integration with all popular CRM platforms.
Tweepi is a Twitter-focused social marketing tool built using advanced AI technology. It can help you engage users, increase Twitter followers, and overall help you grow your brand.
Features:
Automatically figure out the best tweets for your audience using hashtags and users.
It also helps remove inactive users from your Twitter account to help tidy it up.
Can quickly find and engage with the right people appropriate for your brand's growth and success.
Everypost can help you curate visual content from different sources so you can flare up your social accounts with multimedia content.
Features:
Find and aggregate multimedia posts from different sources.
Option to collaborate with teams to customize the posts and get them ready for different social networks.
Support for automatic scheduling post-publication.
WASK is an easy-to-use tool for managing your Facebook, Instagram, and Google ads from a single screen. It enables users to design, publish, manage and optimize digital ads while the cost is very affordable compared to the performance it provides.
Firstly, AI of the software finds the best audience for you. You can design your ad image with WASK Free Design Tool without using any tool else. After that, even a beginner can publish ads like a professional within minutes.
Then, maximize the ad performance using optimization features and performance analysis. The result is increased ad efficiency, more customers, more clicks while spending critically less. Also, it is really cheap, starts at $9 per month and a free trial is available for 15 days.
WASK has the following features and more:
Free Design Tool
Autopilot
Scheduler
A/B Test
AI-based Targeting
Performance Comparison
Search Engine Optimization (SEO) Tools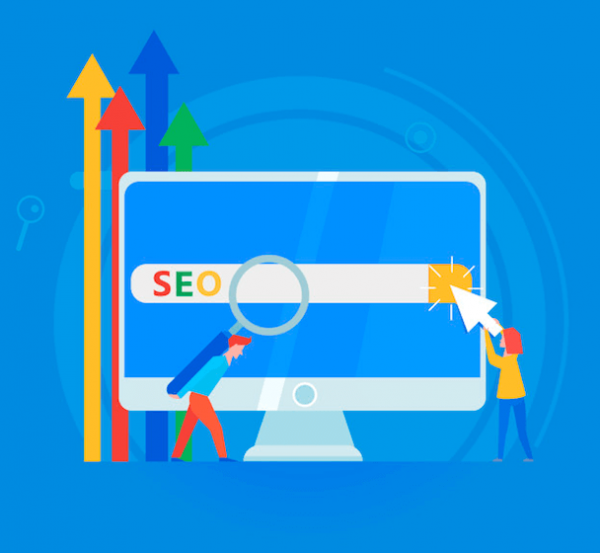 Needless to say that SEO should be one of the most important components of your overall marketing strategy because a good SEO strategy can bring you free traffic for a very long time. So, invest your time and effort to make sure that you have a strong SEO foundation. These SEO tools will help you to execute your SEO plans perfectly
SEMrush is a premium SEO suite covering all necessary features to help you climb up the search engine ladder.
Here is a detailed SEMrush review to help you understand the tool better. Also, if you need more tools like SEMrush, here is a list of top SEMrush alternatives.
Features:
Tools to help you with technical SEO audits along with backlink audit & analysis.
Support for position tracking, ideas for generating more organic traffic, competitive intelligence, and much more.
More tools to access your PPC campaigns, social media traffic, and even PR management.
If you are looking for comprehensive website audit software, Sitechecker is a very handy option for you. It can analyze your website and send you a detailed report with all the important aspects that you need to consider.
It will guide you with personalized reports highlighting the factors that you need to improve. The software comes with a user-friendly interface with a step-by-step guide.
Features:
Detailed on-page & technical audit.
A step-by-step guide to improving your site.
Accurate rank tracking.
Monitor and analyze all the backlinks.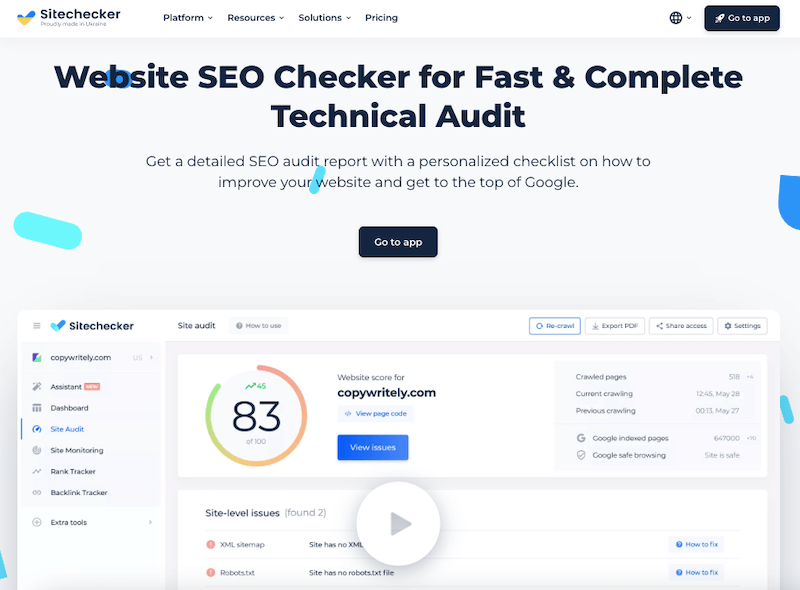 Ahrefs brings a collection of tools and functionalities to help you understand what your competitors are doing to rank so highly, and what you can do in order to beat them.
It is a toolset that comes with a number of different tools that can perform different functions. From keyword research to backlink analysis, the Ahrefs platform is an all-in-one solution.
Features:
Helps create an SEO strategy by analyzing your competitors and helping with keyword research.
Backlink Research and Content Research to help you increase your domain authority.
Rank tracking and web monitoring to help you visualize your progress.
Here we have the Search Console the best free-to-use SEO tool on the planet coming from Google themselves. It gives you plenty of useful insights into your site's SEO so you can improve it to rank higher on their search engine.
Features:
Option to optimize your content using search analytics.
Automatic alerts warn you about issues on your site and how to fix them.
It gives you an understanding of how Google Search sees your pages.
One of the most important aspects of SEO is finding the right keywords. Well, with KWFinder, you will be able to hone in on the long-tail keywords that have less competition and start generating organic traffic for your website.
Features:
It helps you find keywords and key phrases that are easy to rank for.
Find hundreds of long-tail keywords that your competitors are missing.
Get the exact search volume for close variant keywords to optimize your strategy.
Fine-tune your keyword research down to the city level.
Apart from being the biggest player in modern SEO journalism, Moz also offers its own set of tools to help optimize your websites and gain more organic traffic.
If you are looking for similar tools like Moz, here is the list of top Moz alternatives.
Features:
Link Explorer – an excellent link analysis tool that also gives you data and insight into the link-building strategy used by your competitors.
MozBar – access live page metrics as you browse on Chrome or Firefox.
Keyword Explorer – helps you find out the best keywords to target.
BuzzStream is a web-based software that can help you promote your product/services and simply create a buzz around your brand.
Features:
Find social profiles and contact information of social influencers that might help your business.
Automatically saves your emails and tweets to help you keep track of your conversations.
Gain deep insight into your outreach campaigns.
Haro is a free service that can help you get in touch with journalists and bloggers to help you increase your SEO using high-authority mentions and backlinks.
Features:
Web-based software helps journalists connect with sources for mutual benefits.
It can be easily used for brand promotion and backlink generation.
AnswerThePublic lets you find questions people are asking set around a provided keyword or keyphrase. You can use it to generate blogging ideas already primed for user attention.
Features:
Will instantly generate hundreds of questions and ideas surrounding a provided topic/keyword.
All ideas are organized into sections for easier access.
Frase helps you analyze your content against the top 10 SERP results to help you find out what's missing from your content. This streamlines the research process and helps improve your SEO optimization.
Features:
AI-powered article summarization so you can quickly finish your research.
A dedicated research assistant helps create content your audience will care about.
Integrates a question-answering bot on your website.
Your site's loading speed is a ranking factor in Google's SEO algorithm. With this in mind, you can use the Pagespeed Insights tool from Google. It can help you find out how your site's loading speed and what you can do to improve it.
Features:
Shows page speed score instead of loading time for your site on desktop as well as mobile.
Provides actionable suggestions to help you improve your site's loading speed.
SpyFu gives you a comprehensive insight into the most profitable keywords as well as ads on your competitor's websites.
Features:
Access every single keyword used by your competitors alongside every ad test they have run on Google.
Find out the exact content and backlinks that generate the most traffic for your competitors.
Screaming Frog is a web crawler or web spider tool which can analyze your site in real-time and provide key onsite data that will show you where you stand as far as SEO is concerned.
Features:
Helps you easily discover broken links, audit redirects, and discover duplicate content, all of which can impact your SEO score.
Can help generate XML sitemaps so each page is easily indexed by search engines.
Integrates with Google Analytics API.
Landing Page Creation Tools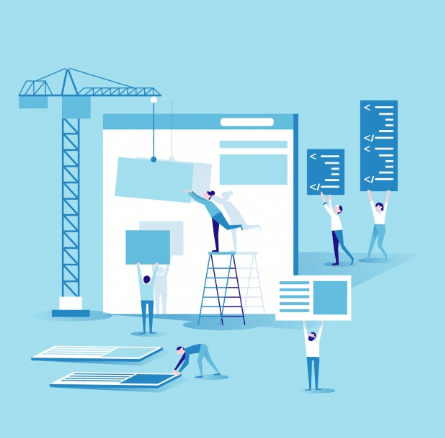 The quality of the landing page can be a big differentiator in terms of the revenue of your business. Here we have included some of the top landing page tools with a proven track record.
Leadpages, as the name blatantly points out, help you create lead-generating landing pages complete with opt-in campaigns, pop-ups, and alert bars.
Features:
Drag and drop enabled page building interface with access to advanced designing modules.
Built-in conversion guidance technology can predict the conversion rate of your landing page.
Support for creating unlimited landing pages with A/B testing support to help you find out which one is performing the best.
Unbounce gives you access to a powerful landing page builder complete with conversion-boosting features. You will also get the option to add maps, sticky headers, and popups.
Features:
Drag and Drop landing page builder with 100+ ready-to-use templates.
Option to dynamically add keywords to help with your SEM campaigns.
Integration with CRMs, email marketing services, and social media networks.
Instapage gives you access to a 2-minute setup procedure paired with over 200 templates and an extremely user-friendly customizable editor to help create powerful high-conversion landing pages.
Features:
Create responsive landing pages with access to over 200 templates and an easy-to-use landing page builder.
A/B testing support along with heatmaps and analytics.
Integration with all popular marketing and Ads software.
GetResponse is a multi-facet marketing suite that can help create high-performing landing pages as well as marketing automation, list building, and even email marketing.
Features:
Drag and drop page builder paired with hundreds of professionally designed landing page templates to help you achieve high conversion rates.
Useful features for lead generation, including built-in forms, countdown timers, and so on.
A/B testing and analytics to help you find which landing page is performing best and why.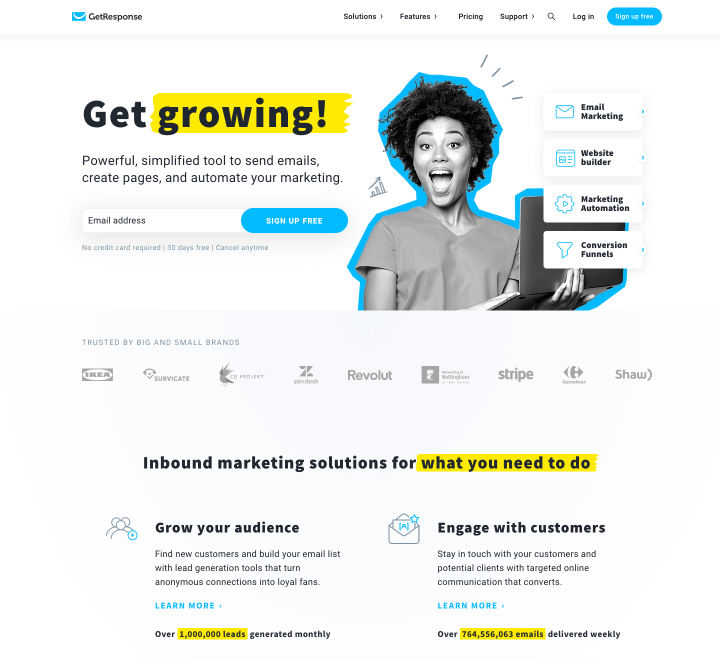 Launchrock is the go-to online tool for creating awesome-looking coming-soon pages.
Features:
Pick ready-to-use themes to create your "coming soon" page complete with a subscription form.
Easily edit your own brand logo and message into the theme.
Access advanced user analytics and reporting.
48. Crazy Egg
Crazy Egg, at its core, is a heatmap tool that will show you exactly how visitors view/use your website. Although it won't help you create landing pages, it will help you understand which part of the landing pages users are skipping so you can optimize it accordingly.
Features:
Generates a heatmap of your website so you know how visitors are engaging on your landing page.
Five Second Test is a unique tool that helps you collect user feedback to evaluate the effectiveness of your landing page.
Workflow:
Registered users will be asked to take a "5-second test" where they will browse your landing page for 5 seconds.
Once the five seconds are up, the landing page will close and users will answer what stood out the most on the landing page.
Based on a number of answers, you will be able to evaluate if your landing page is properly optimized to get the message out, or whether it still needs more work done.
Landingi gives you access to an intuitive page builder with all the necessary templates, tools, and options in order to create high-converting landing pages.
Features:
Create and publish landing pages in a streamlined fashion.
Manage all leads generated using the landing pages.
Option to automate certain key tasks for a smoother workflow.
Lander takes advantage of useful features to streamline your landing page creation as well as lead generation for your business. The tool supports useful features like countdown timers, a confirmation/thank-you page for upselling products/services, and even deep analytics to gain insight and optimize your lead-generation tactics.
Features:
Create unlimited responsive landing pages using ready-made layouts and a powerful drag-and-drop page builder.
Email integration with the option to send a welcome email.
Google Maps and PayPal integration.
Carrd is an excellent online tool if you want to create a landing page in a matter of clicks. Just pick a theme, add few tweaks, upload appropriate images, and your landing page is good to go.
Features:
Create one-page websites, including landing pages in a matter of minutes.
Access dozens of professionally designed responsive templates.
Wix is a cloud-based web development platform with thousands of professionally designed templates, including landing page designs. It can help you get a functional landing page up and running in a matter of clicks with an option to add your own customization tweaks with the user-friendly WYSIWYG editor.
Features:
Perfect if you want to create a landing page attached to a website.
Comes with over 30 premade templates to set up a coming soon page or promotional page for lead generation.
Extremely easy to use and highly customizable.
WordPress is currently used to create/power 35% of all websites on the world wide web. The CMS (Content Management System) is highly flexible and customizable and can help you create quality landing pages in a matter of clicks.
There are a number of advantages of using the WordPress CMS. It is considered one of the most SEO-friendly platforms. You will get a plugin to achieve almost anything on the WordPress platform.
There are a number of top-quality WordPress themes to help you get started with your site almost instantly. You can also use website builders like Elementor to create a completely unique custom design for your site without any coding.
Features:
Access to thousands of landing page WordPress themes that can turn your site into a lead-generation engine.
Access to thousands of WordPress plugins that can help add lead generation and conversion-focused features and functionalities.
Email Marketing Tools
As it is popularly said "Money is in the list". True to a large extent, you must start creating your email list from the very first day.
Here are some of the top email marketing tools for your business.
Constant Contact offers simple and easy-to-follow methods to help create professional-level email marketing campaigns.
Features:
Access to hundreds of awesome-looking email templates easily customizable using a drag-and-drop editor.
Email Marketing automation to help you streamline and automate the mundane aspects of email marketing.
Option to track your email marketing results in real-time to analyze and optimize your campaigns.
A simple yet comprehensive email marketing platform, Cakemail offers you all the important tools to create, manage and track your emails.
Deliver your important emails to your clients every time. The platform comes with a collection of email templates that you can use to create your campaign.
Features:
Easy-to-use email interface
Tools to create beautiful email newsletters
Quickly duplicate campaigns to save time
Manage upto 2K contacts for free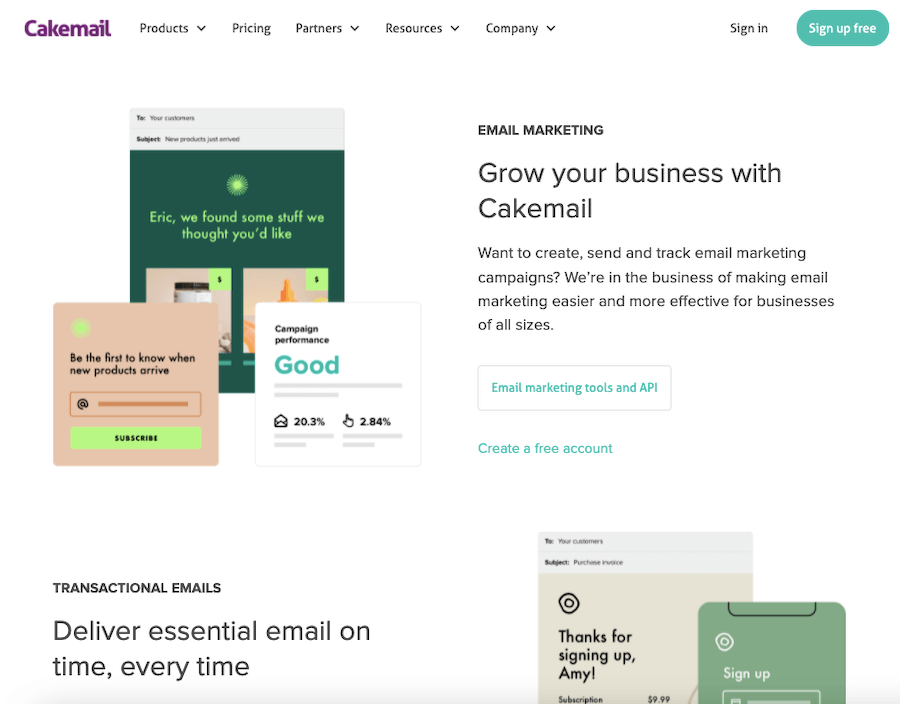 Sendinblue is a budget-friendly affordable option to help you create and manage marketing campaigns with the combined power of emails as well as SMS.
Features:
Drag and drop editor to help you create stunning emails.
Marketing automation functionalities can help you optimize your contact management with personalized workflow.
Tools to help you access your email open rates, click-through rates, and deliverability.
MailChimp is one of the go-to email marketing solutions for bloggers and small businesses. You get access to useful features bundled in a generous free plan.
Don't miss our collection of best free MailChimp email templates that you can use for your business.
Features:
Tools to help you create emails, landing pages, postcards, and even ads, to start effectively engaging and interacting with your audience.
Automatically sends emails like welcome notifications, order confirmations, abandoned cart reminders, and so on.
Advanced features like contact segmentation, A/B testing campaigns, service & app integration, and much more.
ConvertKit is a creator-focused marketing service with tools to help you create an automated email workflow, so users can focus more on creating quality content.
Features:
Help grow your email list by using attractive forms and leveraging trackable data.
Options to create a marketing flowchart with conditional statements to automate the entire marketing process.
Subscriber-centric backend with options to organize and segment your subscription to deliver a more personal touch.
AWeber is one of the oldest and most trusted email marketing solutions providing a wide range of useful features to boost conversions as well as customer acquisition.
Features:
Create awesome emails with a powerful drag-and-drop editor and plug them into an automatic marketing funnel.
Tools to help you collect and manage subscribers/customers.
Powerful tools to help you evaluate your email deliverability rate, email marketing tracking and even email split testing.
Keap is an email marketing service and CRM wrapped into one. It is primarily targeted at medium-sized businesses looking for a powerful tool to increase customers and also provide quality support at the same time.
Features:
Bundles in all new and advanced technologies to help you turn leads into clients and even organize client information.
Option to send branded invoices with the option to let you know if the invoice has been opened or not.
Customized dashboard to help keep track of your sales process.
ActiveCampaign is an all-in-one marketing platform with tools that allows for an awesome marketing automation experience.
Features:
Powerful tools to help you create beautiful emails with support for dynamic content that allows you to tweak the email content and images according to the recipient groups.
Split testing features to help you evaluate which campaign is performing better.
iContact offers powerful email marketing features wrapped up in an intuitive interface.
Features:
Drag & drop-enabled email editor to help you create beautiful-looking emails.
Subscriber management and audience segmentation functionalities to help you deliver relevant content to your users.
Email marketing automation.
CampaignMonitor focuses on helping you create email marketing campaigns ready for mobile users and subscribers using small-screen devices.
Features:
A powerful email editor with a bunch of professional design email templates to help you create responsive emails for mobile users.
Support for custom code and video embed on emails.
Options to segment your subscribers to help you send more targeted emails.
Campaigner is a feature-heavy email marketing tool targeted at tech-savvy users.
Features:
Gives you an email marketing service backed by SMTP relay to ensure fast and secure deliverability.
Tools to help analyze purchase behavior, manage and segment users, and email autoresponders.
Litmus is a versatile email marketing tool that can help you build as well as test emails to make sure there are no broken emails sent to your users.
Features:
Powerful email editor to help you build and preview emails across 90+ clients. You can use it to catch broken links, images, and other errors that are affecting your conversion rates.
Find issues as well as actionable advice to make sure your emails end up in the inbox and not the spam folder.
Drip email marketing services are curated for e-commerce businesses looking to connect with their customers and maximize online sales.
Features:
Create personalized campaigns with a focus on hyper-relevant content and recommendations to boost your conversion rates.
Powerful email marketing automation tools.
Custom conversion tracking is made available on an intuitive dashboard.
Content Marketing Tools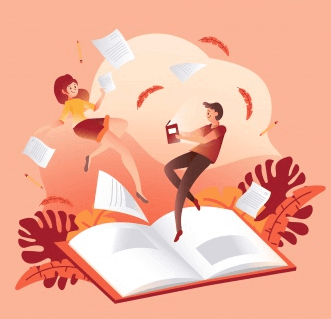 Content marketing is one of the most effective marketing strategies. And the last part is that it is relatively less expensive than other forms of marketing. All you have to do is to create high-quality content and bring in traffic.
Here is a list of top content marketing tools for your business
Buzzsumo helps you analyze the "content platform," understand what content is trending in the industry, and thereby showcase topics you should write about to engage your audience.
Also, don't miss our article about the best BuzzSumo alternatives.
Features:
Get content insights by studying what content is being shared on Social Media.
Find an influencer in your niche to get in touch and build relationships.
Access competitor analysis to understand how your competitor's content is performing.
Kred helps you find social media influencers particular to your niche by studying their social media activity and audience engagement levels and then suggesting influencers that might be beneficial to your brand.
Features:
Measures potential influencers by measuring their Facebook and Twitter activity.
Allows you to build your own "influencer" status to help promote your online presence.
Uberflip services can help you to improve the content experience on your site to direct your users and potential customers through your sales funnel.
Features:
Provides tools that can help you with content marketing, lead generation, account-based marketing, and sales enablement.
Gives you access to a single dashboard to manage your blogs, videos, and even ebooks.
Can help you create hype around your content and help it go viral.
A major chunk of creating quality content is brainstorming and coming up with great ideas and topics. Evernote allows you to capture those ideas, organize them, and even share them with your team.
Here's a list of top Evernote alternatives
Features:
A simple note-taking application compatible on almost all platforms – desktop & mobile.
It allows you to write down notes, save voice recordings as notes, clip web images, save web pages, and much more.
Supports adding an annotation to images, analyze text from images, and many more useful features.
Twitter is an excellent social media platform to expand your content marketing game, and with Tweriod, you can take it to the next level. The service allows you to figure out the best time to post your tweets to maximize exposure.
Features:
Analyze your Twitter activity to show you when you are getting the most mentions & replies.
Visual reports will highlight the best days and hours for sending out tweets.
Trello is an excellent productivity tool known for its collaborative potential. Regardless, the application can be used to schedule your content marketing strategy in a single dashboard layout so you know what needs to be finished at a single glance.
Here's a list of top Trello alternatives.
Features:
Helps you create topic-centric boards with lists and cards to help you be more organized and productive.
Option to bring your team aboard for deep collaboration.
Available for multiple platforms including desktop, web, and mobile.
Having a dedicated sales funnel can complete your content marketing strategies and help convert your visitors into leads to customers. Clickfunnels gives you a drag-and-drop-enabled platform to help you quickly create a sales funnel to apply to your business.
Features:
Prebuilt templates and drag-and-drop functionalities to help you create custom sales funnel
75. Google Docs
What is Content Marketing without content? Google Docs is the perfect online platform that gives you all the necessary tools and collaborative infrastructure to create appealing content for your brand.
Here is a list of best Google Doc alternatives if you need more similar tools.
Features:
All necessary document editing tools are necessary for creating web-ready content.
Collaborative tools allow for the easy sharing of document files with different accessibility levels.
Content plagued with grammar issues is not only unprofessional but sometimes hard to read. Grammarly is an online grammar-checker, much more powerful than the default tool you get with MS Word or Google Docs.
Features:
Can help you find and fix grammar issues in your content.
Supports an inbuilt plagiarism checker to help detect duplicate content in your writings.
If you want to up your content marketing game, then you need to understand the user experience your content is generating. HotJar can help you quantize the UX side of your content marketing so you know how to improve it.
Features:
Analyzes user behavior by implementing features like heatmaps, and session replay.
Tools like on-site polls and surveys give you feedback about your content directly from your users.
An online business reaches out to a worldwide user base, attracting users whose native language might not be English. In this regard, Hemingway can help you write simple content with high readability.
Features:
Analyzes and highlight adverbs, passive voice, and hard-to-read sentences inside your text so you can edit them.
Give you a readability score for your content.
Curata can help you "increase your content marketing velocity" by helping you discover, curate & share relevant content from across the web.
Features:
Helps create a reliable and predictable content supply chain.
Streamlines your content production using a content calendar, and content distribution tools.
Can analyze how your content is influencing your sales and marketing pipelines.
Video Marketing Tools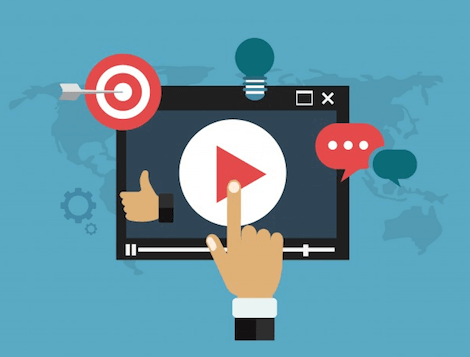 Video marketing is probably the most popular form of marketing these days. If you are able to create videos around your niche, you will be able to grow your follower base quickly with minimum expenses.
Here are some of the best video marketing tools.
Filmora is one of the most versatile and customization-heavy video editing tools on the market. You can use the application to adjust color effects, edit brightness levels, tweak the speed, rotate video orientations, and access loads of other video enhancement functionalities.
Features:
Powerful video editing interface filled with a lot of useful tools.
It can help you create engaging videos to popularize your brand.
Works on Windows, Mac as well as mobile devices running on Android and iOS.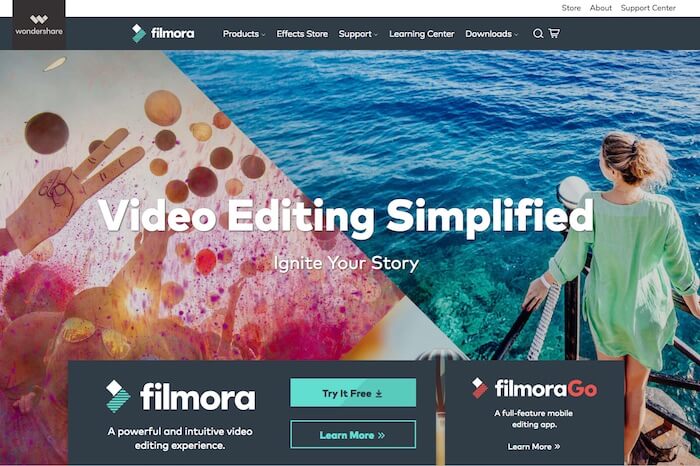 Formerly known as GoAnimate, Vyond features a lot of powerful features to create high-quality animated videos. You can even add dialogues using lip-sync functionalities.
Features:
Features a huge library of sounds, props, and templates to use in your animations.
Provides a fast-paced animation creating a platform.
Suitable for all web-browsers.
Powtoon is a video marketing platform with tools to help you create presentations and videos to sell your brand.
Features:
Can help you create personal, educational, and even commercial videos in under 20 minutes.
Carries a library of professionally designed video and presentation templates.
Slide.ly offers a powerful content creation platform dubbed Promo which allows you to create engaging videos revolving around your brand.
Features:
Access to over 12.5 million premium video clips and licensed music to help you create awesome videos.
Videos can be created in almost any format and posted anywhere you want.
Videolean is a popular cloud-based video creation service used by over two hundred thousand people including small and medium-sized businesses.
Features:
Access various pre-built templates to quickly create videos, presentations, and stories for your marketing campaigns.
VideoScribe gives you access to a virtual whiteboard that you can use to create hand-drawn or animated explanation videos.
Features:
Extremely affordable to address the emerging trend of hand-drawn explanation videos.
Access to thousands of prebuilt images and music to create your original video.
Vidyard is a high-end video marketing tool particularly curated for medium to large-scale businesses and is even used by the likes of Lenovo and Citibank.
Features:
Besides video marketing, the tool is fully capable to help you with lead generation and corporate communication.
Built-in analytics system to measure and analyze how each of your videos is performing.
Social media integration along with an option to seamlessly share data with your CRM services.
Magisto features powerful video editing tools to help you create social videos to help generate awareness and buzz around your brand or business.
Features:
Plenty of options to help you create and distribute different styles of videos on social media platforms.
Sellanimations gives you a powerful platform to create engaging doodle animations and doodle videos to spread awareness about your brand and help with your marketing campaigns.
Features:
It provides a super easy and intuitive interface for creating doodle animations and doodle videos to help you tell your story and establish an online presence.
It gives you access to professional voice-over artists.
Shakr is a video editing platform that helps you create ROI-boosting videos in a couple of minutes.
Features:
Access 100s of awesome video designs as templates to create Facebook videos, and Business videos to start promoting your brand online.
Option to customize and tweak the videos to your needs with a drag and drop enabled video editor, option to add or cut out video clips, and much more.
Vimeo is a high-quality video hosting service boasting a mature community of users known to provide constructive feedback. The platform is perfect for hosting your high-quality videos.
Features:
In-built support for video collaboration and video distribution.
No annoying ads to bother video playback.
Option to start your own video marketing campaign with access to detailed reports and performance tracking.
Animoto boasts an awesome collection of tools and functionalities to help you create high-quality videos specific to your marketing campaign needs.
Features:
Option to create slideshow videos with voice-over to showcase your work and portfolio.
Access to dozens of prebuilt storyboard templates to streamline your work.
Plenty of video editing tools including support for adding your own watermark to the videos for branding purposes.
Graphic Design Tools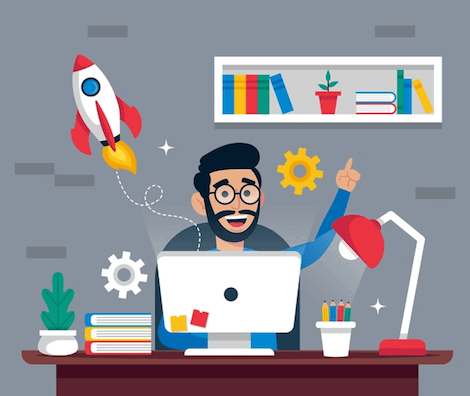 Graphic design is an integral part of digital marketing. A nicely designed graphic can immediately attract attention and makes the process a little easier.
Here we have listed some of the top graphic designing tools.
Canva is a simple and easy-to-use online graphic design tool loaded with a lot of premade templates and design elements to help you create a high-quality design in a matter of minutes.
Here is a list of top Canva alternatives, if you need more similar tools.
Features:
Drag and drop image editor with access to hundreds of professionally designed templates to help create basic graphics, ad banners, marketing designs, and much more.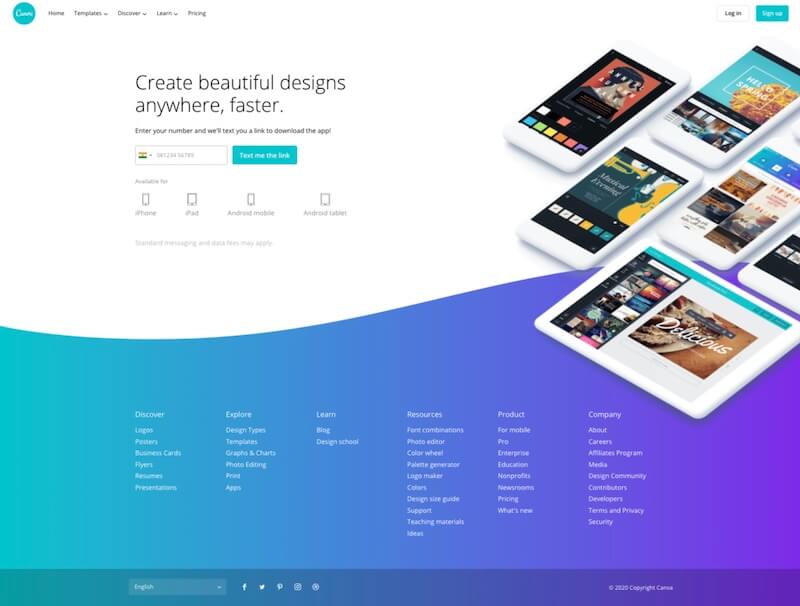 DocHipo is free graphic design software marketers and content creators use to create stunning infographics, posters, flyers, banners, and social media graphics in minutes. Choose from a wide variety of professionally designed templates and customize them using DocHipo's easy-to-use drag-and-drop editor.
Features:
You can remove background from a picture in a single click
DocHipo comes preloaded with memorable design assets (illustrations, stickers, icons, animations) created by award-winning artists that help you create beautiful designs
You can download a design in JPG, PNG, PDF, MP4, and GIF
You can also save a design directly to Mailchimp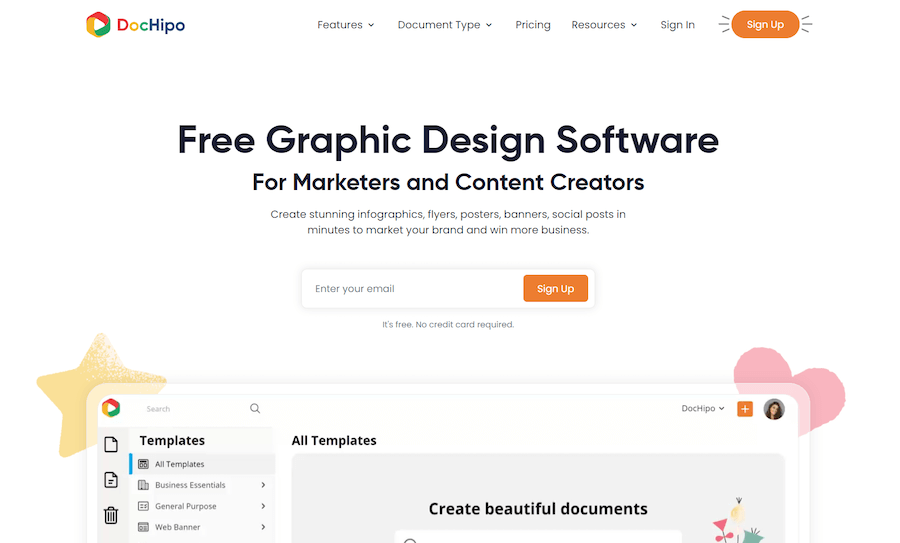 PicMonkey is an online "photo editor, design maker, and idea realizer" which brings together a boatload of features to help you edit photos, make collages and even help with graphic designing.
Features:
Access to a lot of photo editing tools including image resizing, exposure calibration, color tweaking, image sharpening, and changing picture orientation.
The tool gives you access to a lot of beautiful templates, easily customizable by adding removing design elements and graphics, adding text, and so on.
Stencil is an easy-to-use image creator bundled with a lot of design elements and graphic options to help you create attractive designs in a matter of minutes.
Features:
Access to over a million background images, coupled with over 500 professionally designed templates, and over three hundred thousand icons and graphics to help you create stellar images even without an arts degree.
Adobe Spark is free to use graphic designer application that can help you create social media-ready graphics and web stories in a matter of minutes.
Features:
Access to hundreds of templates to create stunning graphics, web-stories, and even animated videos for your social media posts, that too optimized for different channels.
A simple easy-to-follow creation process, and can help you generate beautiful results under 5 steps.
Venngage is a powerful infographic designer tool that will help you create stories and present data and information as engagingly as possible.
Features:
Thousands of templates to help you plot essential data and statistics into fun and attractive infographics.
Templates are structured into different categories including social media, business, marketing, education, and much more.
Infogram offers intuitive and easy-to-use charts and an infographic maker interface to help you create understandable, easy-to-convey charts and graphics out of complex data and statistics.
Features:
Access to over 35 interactive map prototypes and over 500 maps.
A collection of over 1 million images and icons.
Amazing tools and features to help you customize graphics to your personal liking.
Giphy is one of the largest Gif databases as well as gif creation platforms.
Features:
Access to millions of gif files to help promote your brand.
Intuitive gif creation tools.
MakeAGif gives you access to all the necessary tools to help you quickly turn any of your favorite scenes from a video into a fascinating gif.
Features:
Support for different video platforms, including Facebook videos, YouTube, webcam videos, and even uploaded videos.
In-built features to help you make gifs and even share them on social media.
MemeCenter is a free-to-use Meme and gif generator which can help you boost your online following by associating your brand identity with something fun and clever.
Features:
Tools to help you create memes and gifs in a matter of minutes.
Option to share your creation on social media as well as the MemeCenter homepage.
LogoGarden is a free-to-use online logo creator application that has been used to create over 2 million custom logos to date.
Features:
A vast collection of thousands of icons to help you create amazing and unique-looking logos.
Option to tweak the colors as well as the font style.
Once the logo is created, you can download it as vector graphics or hi-res images.
Logotype Maker is a simple and intuitive online logo creation tool that provides98. Ucraft Logo Maker is a simple step-by-step process to help you create a custom logo for your brand.
Workflow:
Enter brand name, a suitable category, and a color scheme.
Choose a template out of hundreds of default designs.
Now tweak different layers of the logo including graphic elements, text, and color, to create your custom logo.
Ucraft, primarily an online tool for website creation is now offering users the to create a custom logo for free.
Features:
Easy to use with plenty of icons and design elements to structure your logo.
Completely customizable with the option to tweak color and text with different font styles.
A preview option that lets you visualize your creation in a real-life context like business cards, websites, and clothing.
Simple Image Resizer is an online tool that lets you resize an image without worrying about losing image quality.
Features:
Reduce or increase image size based on percentage.
Resize images based on dimensions.
Choose different outputs for the image including .png, .jpg, .gif, and many more.
Enhance is a stock photo editor from Hootsuite which delivers tools and options to create social media-ready images in a few clicks.
Features:
Access to thousands of stock images to use on your social media campaigns.
Crop images to match the perfect dimensions of the targeted social media post type.
Plenty of editing options including support for adding filters, borders, stickers, text, and even watermarks
FAQs About Digital Marketing Tools
---
Q1. What is Digital Marketing?
Digital marketing is the process of doing publicity for your business or brand through digital platforms like social media, search engines, PPC ads, email marketing, and other related services on the internet.
Q2. Why Digital Marketing is Important for a Brand?
In today's world if you don't have a presence on the social media platforms like Facebook, Twitter, or Instagram you are probably missing tons of free leads. You can create a strong presence on digital platforms and bring your products in front of a large group of potential customers. 
Q3. What Are The Best Digital Marketing Channels?
There are a number of different marketing that come under digital marketing such as search engine marketing on Google, Bing, etc. It includes social media marketing on platforms like Facebook, Instagram, Twitter, LinkedIn, Pinterest, etc. It includes email marketing, video marketing, mobile apps, paid ads, etc. 
Q4. Is Digital Marketing Free?
Well, it depends. You can do free marketing for your brand by creating high-quality content on your blog and sharing them on social media platforms. As your blog grows old, you will start receiving free traffic from search engines like Google.
You can create your email list and start promoting your content through an email newsletter. However, if you want quick results you can go for paid ads on search engines, social media platforms. 
Q5. What Are The Best Digital Marketing Tools?
Digital Marketing includes different platforms and depending on your priority you can choose your tools. If you are focusing on search engine marketing, there are tools to optimize your content for the search engines.
Similarly, if you are focusing on social media marketing there are different sets of tools that you can use. We have included the top digital marketing tools in this article that are categorized to make things easier for you.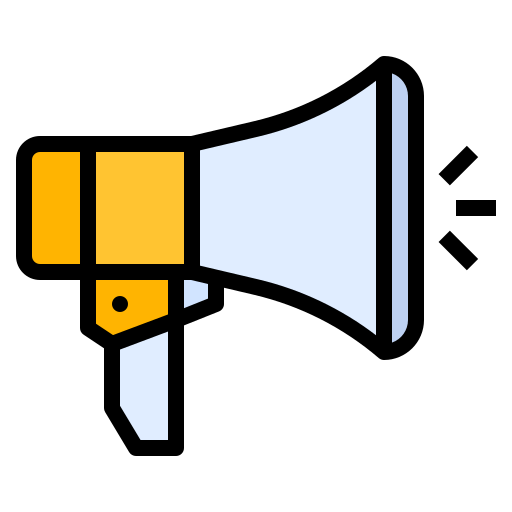 Final Word
We have tried to create one of the most comprehensive lists of the best digital marketing tools that you will need to start and grow your online business.
We will be adding more tools to this list and make sure that you discover all the tools that can help you grow your business right on this page.
Don't forget to bookmark this page and check it regularly.
I hope you find a tool that is helpful for your business. If you are looking for a tool to perform any specific function for your business, you can submit your query, the suggestion by using the comment form below.