BuzzSumo has been a popular platform to find trending content and get content ideas.
People have been using BuzzSumo for years to get insights into their content and how well their content is doing. The platform helps people to find influencers in any niche.
The media monitoring and keyword review features that come with BuzzSumo have made it a choice that many people in the business world have trusted and continue to utilize today.
As appealing as BuzzSumo can be for your content marketing and social media campaigns, you should consider some of the BuzzSumo alternatives that are also available for you to try out.
Each of these choices among BuzzSumo alternatives includes many that may work for you in various ways.
These are all helpful options that are useful for your requirements by getting different social media tools and other setups that are of important value for your use.
Note: Some of these BuzzSumo alternatives will cost money for you to utilize. Others are available for free, although you should review the teams involved.
01. Ahrefs
Your first alternative to look at is Ahrefs. One of the most powerful and widely used SEO Tools that provide keyword & backlink research solutions to have a detailed insight into your own and your competitor's business.
It also offers one of the best SEO audit tools that will run a website audit through all important aspects.
Content Explorer is a popular part of what makes Ahrefs special. The Explorer tool helps you to review various topics as you enter a keyword to find popular content ideas.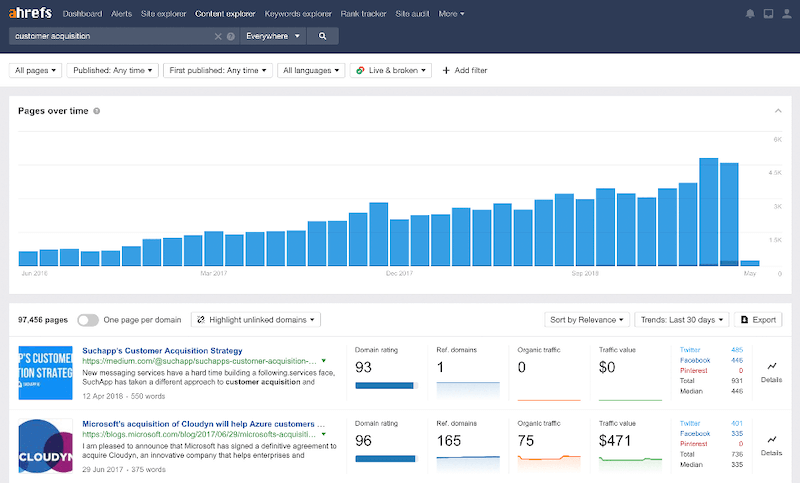 You will get information based on the best content ideas, referring domains, and other points. You can also find information on which influencers are promoting sites the best through this tool.
The setup lets you notice what types of promotional efforts are the most popular at a given time.
Backlink research tool
Rank tracking system
Web monitor identifies competitors' behaviors and changes
Review the number of hits on individual pages throughout your site
02. Social Animal
Social Animal is a useful tool that can be very helpful for you to research content and find the information quite well.
The tool is designed for handling content in many forms while offering extra reviews of social media sites. You can review details based on what days of the week people will visit your site among other factors.
The influencer outreach review setup will help you find different entities that are easy to work with. The setup lets you get in touch with influencers for possible marketing tools.
You can find these entities based on how many followers they have and how many social media outlets they work with among other points.
Full graphic interface
Compare articles with each other
Analyze headlines based on keywords and other terms utilized
03. HootSuite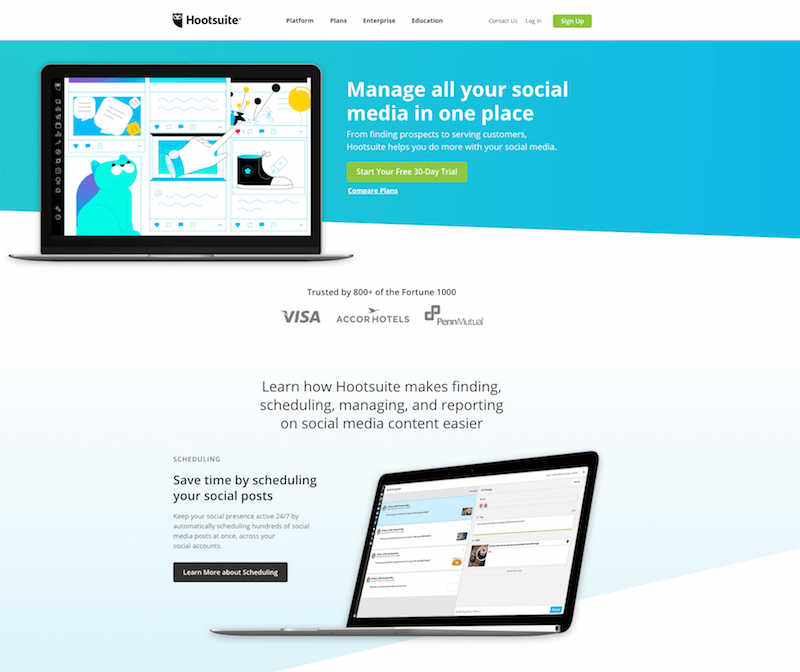 HootSuite is a tool that offers you a comprehensive option to manage your social media marketing. You can manage multiple social media streams from a single interface using HootSuite.
Social media is something that you can't overlook if you wish to make your business big. And if you are a single person or a small group managing your business, it is not possible to be active on social media platforms all the time and manage your business at the same time.
Hootsuite is a tool that will make the process really simple for you. You can track any user profile from this interface and schedule your social media posting so that even if you are busy doing other tasks your social profiles will be active with new content.
Manage multiple social media accounts from a single interface
Schedule your social media posts
Start for free
05. Zoho Social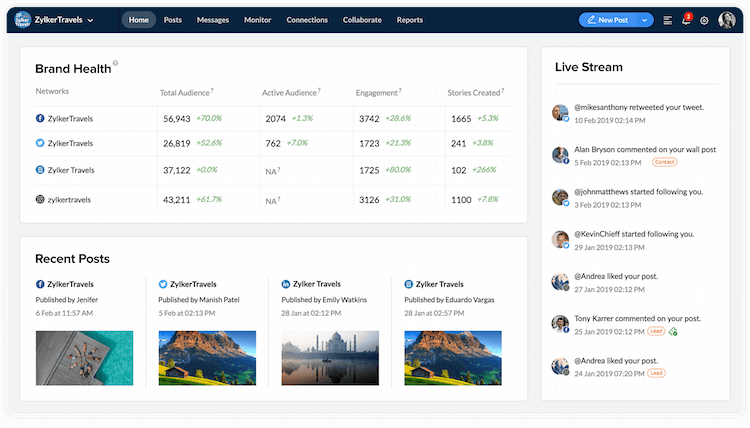 Zoho Social is another powerful alternative to BuzzSumo, you will be able to manage your complete social media marketing using this tool.
Zoho Social makes it super simple for users to schedule social media posts to all the leading social media platforms and manage the post calendar so that you have a defined process for marketing.
Also, Zoho Social offers you complete analytics so that you are able to determine which channels are working and which are not.
Quick and simple to get started
Easy to manage the interface
Complete analytics
Unlimited post scheduling
Post calender
06. NinjaOutreach
NinjaOutreach is the third choice to find among BuzzSumo alternatives. The tool helps you to find information on various social influencers and bloggers.
You can use this for link-building and guest posting needs among other points. Resource page links can be produced through the tool alongside sponsored posts.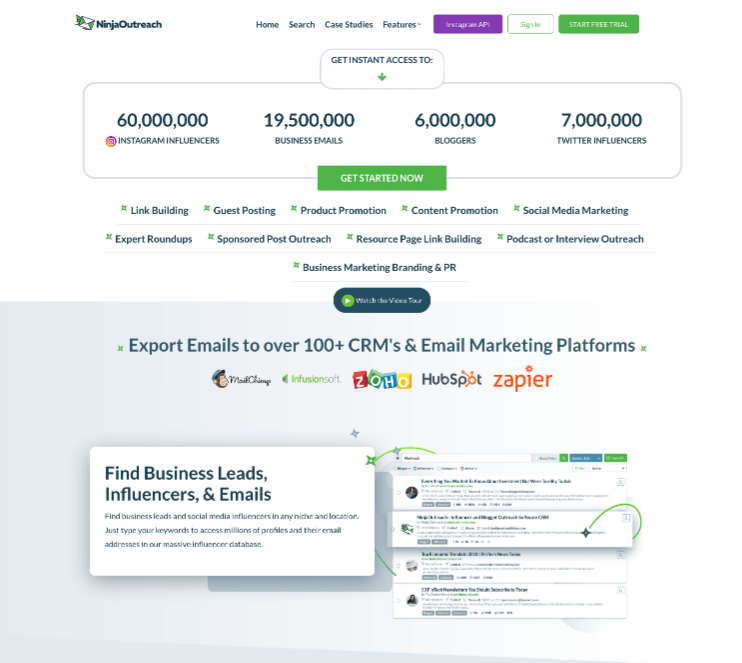 The tool also offers a full design where people can manage campaigns in many forms.
Fully automated
Includes templates for communication demands
You can produce schedules for reaching influencers as you see fit
Works for interview and podcast outreach
07. Feedly
You can use Feedly for free if desired. Feedly has more free features than most other BuzzSumo alternatives, although the number of extra features is not as strong as what you might get elsewhere.
The design gives you more control over the content you are working with and provides a simplified interface for managing data as you see fit.
Feedly can be compared to an RSS feed of sorts based on its extensive features and controls. You can use Feedly to keep tabs of blogs, publications, and other things.
You can also reserve keywords that may be tracked based on how well they are being used on other sites.
Shared feeds provide you with information on networks of all types
Shared boards help you review more content
Evernote integration for improving upon how you are taking notes
Trello integration for handling projects
08. Google Trends
Google provides help to people for free through its Trends system. This is a basic approach to handling your data for social media outreach that is not hard to handle.
The focus of Google Trends is that it works more with keywords. These include keywords that may be utilized for various special tasks, including ones for videos and for sponsored ads.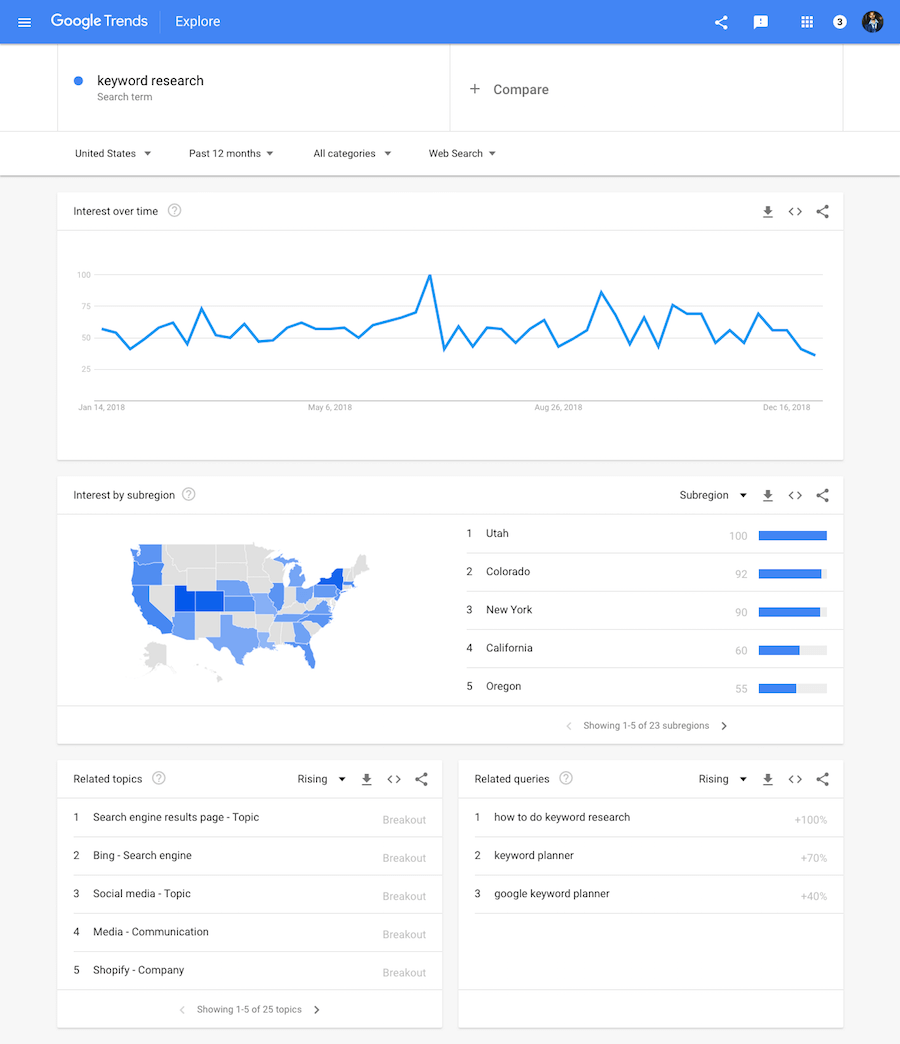 The graphic interface on the tool makes it easier for the system to work with different types of tools in mind.
The graphic interface on the tool makes it easier for the system to work with different types of tools in mind.
The convenient approach that loads in moments
Works with search results from around the world
Works for all major marketing campaigns
09. Sprout Social
The need to establish real connections with influencers of all sorts is important to note.
Sprout Social is an effective tool that works in moments and gives people information on the most valuable keywords and other points they can utilize.
It offers you the details on different links and other systems that people can incorporate into their sites and can also help with identifying many points of note.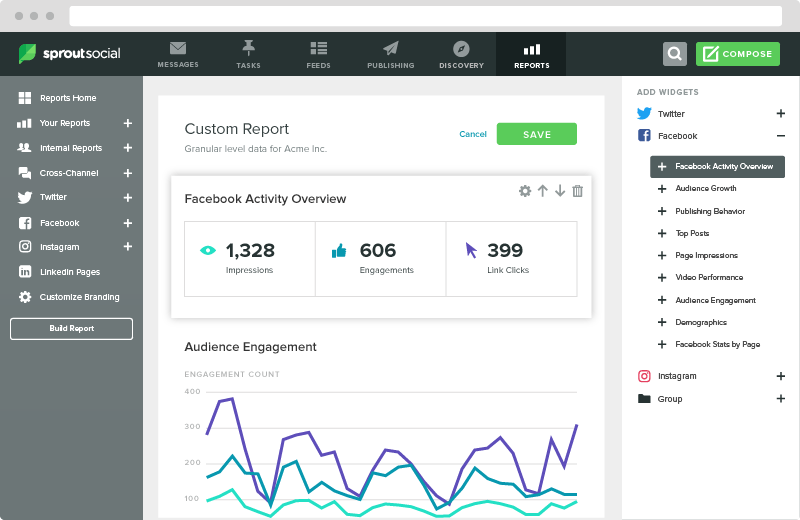 People can even review individual points based on top posts on social media sites and the best outbound hashtags that people can use for their projects.
Offers a full social inbox that tracks multiple systems
Social content calendar included
Monitor locations, keywords, and profiles from one platform
Offers team reporting tools to identify how individuals are panning out
10. Oktopost
Oktopost is a social media management system that compares to BuzzSumo in that Oktopost reviews different RSS feeds of influencers and other parties.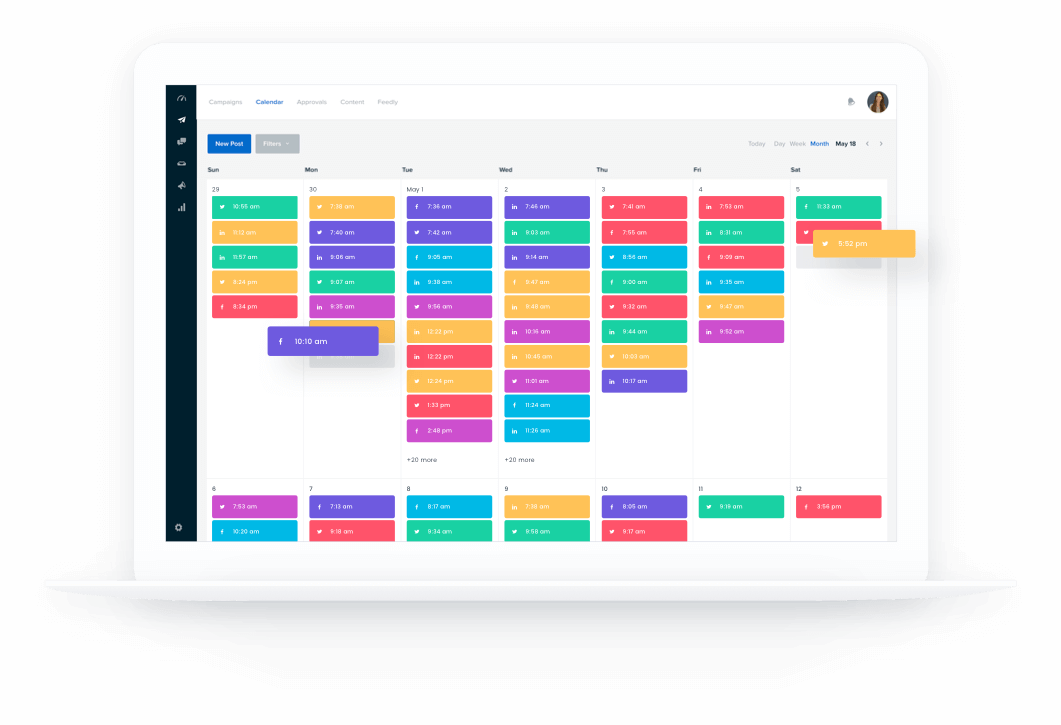 You can analyze points based on how often people click on certain links or how well B2B sales are being handled. This is to give you extra control over how well the tool is working.
Operate social media platforms and promotions from one portal
Schedule smart content to be released on certain platforms at different times
Full visualization of all your social media campaigns and how they are operatingOffers a full social inbox that tracks multiple systems
11. Scoop.it
Scoop.it has services available for individuals and businesses alike. The system that Scoop.it uses provides help for managing various content curation and management functions.
You can use Scoop.it to discover content, editorialize data, and distribute the work to many social media sites.
The system provides a clear interface for handling content that works in moments. You can also create and share your content pages as you see fit.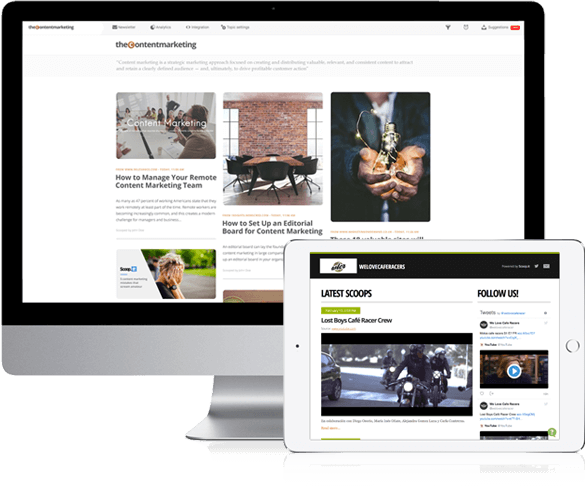 You can also review what coworkers are doing for your platform. You will get a private and secure review of all entities linked to your system.
This ensures that people will be monitored well and they will not be aware that you are monitoring their outreach efforts.
Can work with multiple social media platforms
You can syndicate content as needed
Schedule topic pages to your liking
12. Mention
It is easy to monitor your brand and other actions with Mention. As the name of the tool suggests, you will get information on all the mentions and other references people put into your site.
The mentions will come from basic searches that analyze what you are doing online and how your content is working.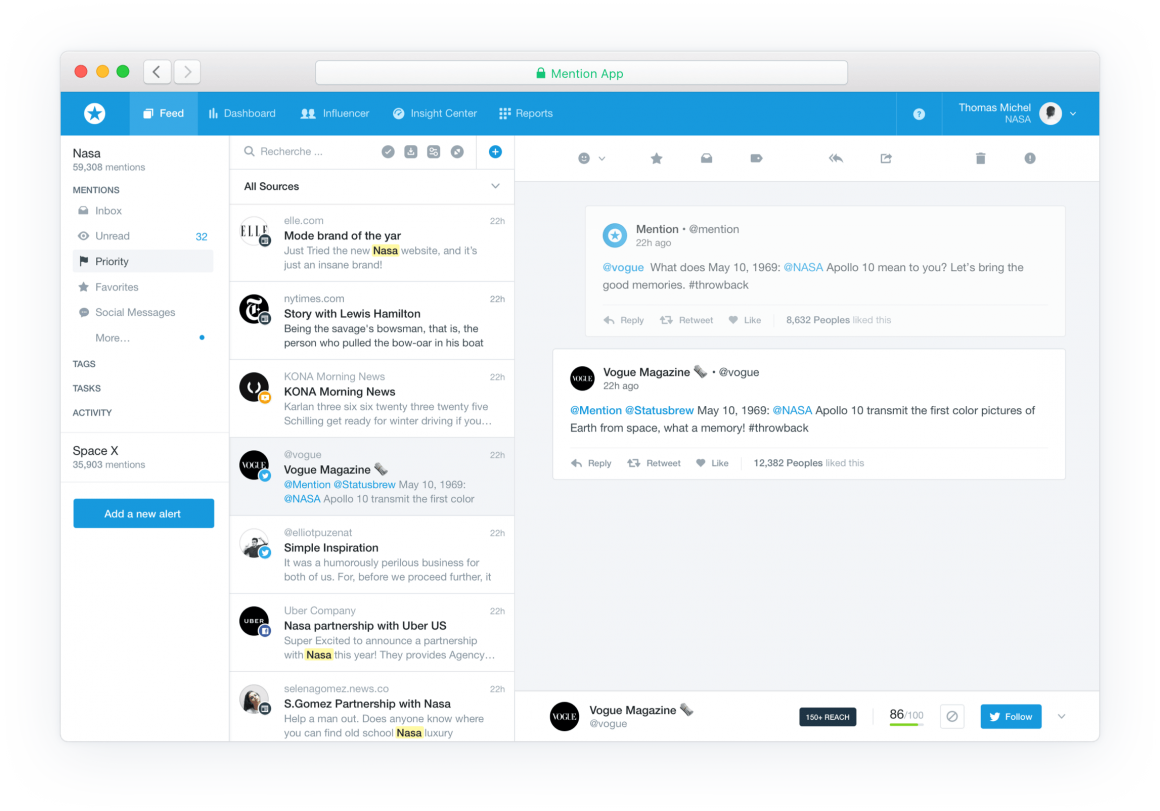 Automated reports are produced based on the content that you are planning and how you're getting your site going. The design provides a simple layout for handling your content.
Full competitive analysis included with the setup
Find influences through basic search functions
Custom insights let you know where your site is moving
13. Alltop
The top headlines and other reports on the internet can be reviewed through Alltop. You can use this last option for a BuzzSumo alternative to help you find details on various bits of data relating to what people are talking about now.
This may help you with finding the best ideas or bits of content to work with as you aim to influence people and make them more interested in what you are offering.
The Alltop site lets you incorporate RSS feeds into the setup as well. You can use this to produce new reference and referral links that are easy to follow and give you the extra control that you need for managing your work the right way.
Offers various feeds from the top websites
Includes detailed reviews of what's popular
Easy to incorporate feeds on your site
FAQs About BuzzSumo
01. What is BuzzSumo?
BuzzSumo is a content explorer tool that helps users to find trending content on any topic or from a website. You can use the tool to find the best content on social media or to find influencers.
02. Is BuzzSumo Free?
No, BuzzSumo is a paid tool that offers a number of plans to select from depending on your requirements.
03. Which One is The best BuzzSumo Alternative?
There are a number of top-quality BuzzSumo alternatives, we have listed the best options in this article. Tools like Ahrefs or NinjaOutreach are good options.
04. Do I need Technical Knowledge BuzzSumo?
BuzzSumo is a very simple tool to use. You can create your account on the platform and start using it, you don't need any technical expertise.
05. Is There Any Trial Period?
Yes, BuzzSumo offers you 7 days free trial before you go for any of the paid plans.
Wrapping Up
All of these alternatives to BuzzSumo are worth trying out. Refer to the links in this review to help you find the best possible solution for your marketing needs.
You will find various helpful choices for your work while being productive in any form of work that you wish to plan out.
Each option is different based on what it will provide you with and how it operates, so be sure you look around to find a choice that is ideal for your needs.
You never know what you might find for your demands.