Finding a great blog name is not as easy as it sounds. The name of your blog can make a huge impact on the success of your blog; if you have a beautiful, short, simple, and creative name for your blog; it will help you.
At Begindot, we try to come up with posts that tell you about tricks to run a successful blogging business (apart from other businesses of course).
So far we have written about Best Productivity Tools For Growing Bloggers, How To Write Attention-Grabbing Titles for Blog Posts, Tools to Generate Awesome Content Ideas, etc.
With these posts, you can come up with some brilliant ideas for your blog posts, especially when you exhaust your mind after all the blogging that you must have done so far.
Coming back to the blog name generators, you must have an idea about the kind of name you are looking at. When we talk about blog names, there can be two options.
The first one is the kind of name that contains the keyword related to your niche and the second one is any name that is brandable.
It is most important for your business to have a good name that is brandable and easy to remember. A very long name will never make your site look professional, so you need to consider the maximum number of characters you wish to have in the name.
Blogging is big business these days, and there are examples of bloggers making seven-figure income from their blogs. So, it is very important to plan your blog properly and the kind of name and design the overall design of your blog is concerned.
We have written a detailed step-by-step guide to create a blog from scratch. This tutorial will help you to get started and create your blog in the next few minutes.
You need to consider aspects of your target audience, your niche, your geographical preferences, etc. while selecting your blog name.
In today's post, we have listed some of the best tools that will help you to generate blog names to make it a lot easier for you.
This article will list the names of some of the most successful blog name generators that will help you come up with some cool, catchy and creative names for your upcoming blog.
Your blog name is the first thing that is going to set up an impression on your reader's mind. So make sure to think twice before you purchase your domain name.
FAQs About Blog Names
Before we start with the list of best blog name generators, here're a few questions that need to check in order to find a quality name.
Q1. What is a Blog Name?
The blog name generally represents the URL of your blog. In some cases, the name of the blog and the URL can be different. However, it is not recommended as the users might get confused. So, you need to spend some time before you finalize the name or domain of your blog.
Q2. How to Define a Good Blog Name?
While there is no fixed rule for a good blog name, there are certain things you need to consider before you select your blog name such as the following.
Q3. How to Find a Good Blog Name?
You can start your research by analyzing the names of popular blogs in your niche to get some idea. You should consider the objective of your blog so that it reflects what you wish to achieve with your blog.
Q4. Can I Get My Domain for Free?
Yes, you can. When you buy hosting from platforms like Bluehost, you will get a domain name for free.
What Are The Best Tools to Find Blog Name Ideas?
Here are the best tools that you can use to find cool blog name ideas for your new blog.
01

. Begindot Domain Availability Checker

At Begindot, we offer a number of free tools that you can use to do your regular things related to online business. The Domain Availability Checker is one of them.

If you have any names in mind, you can use this free tool to check if it is available to register. And if your desired domain extension is not available to register, you can change the extension and check.

For example, we know that Begindot.com is not available to register as we are already using it for our site. So, when you check on the tool, it will show that the domain is not available to register. You can change the extension and check if there is an option with other extensions.

Along with the domain availability checker, there are a number of other useful tools such as Domain Age Checker, Domain Blacklist Checker to know if an old domain that you are planning to purchase was blacklisted before.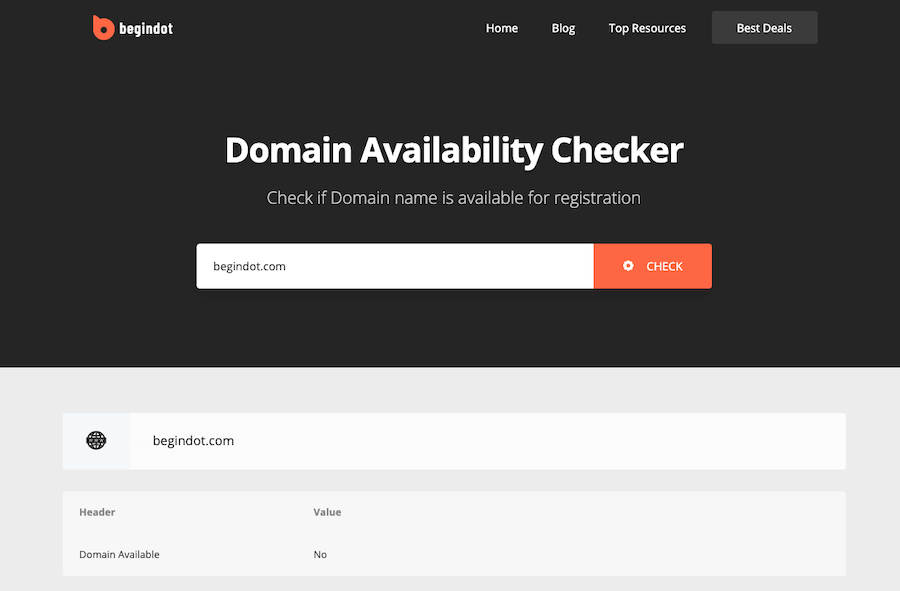 02

. Panabee Blog Name Generator

Panabee is a great tool for suggesting blog names for your new product or company or website that you are planning to launch. It also lets you buy a domain name associated with your name.

In case the name you like is already taken by someone else, Panabee offers you a new list of names inspired by your original idea.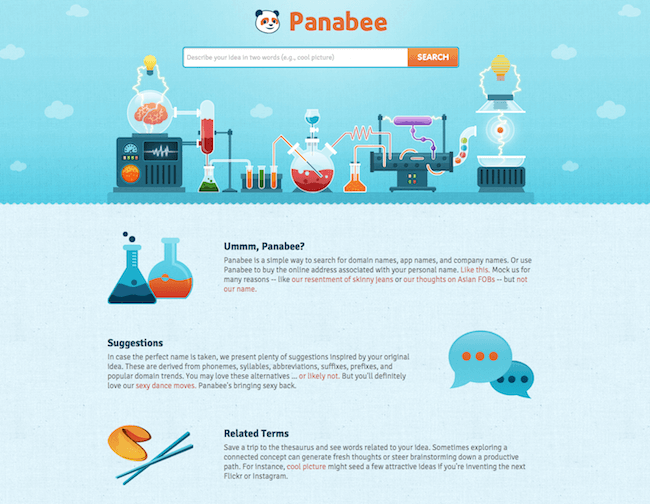 03

. NameBounce

NameBounce is the newest tool on the list. It's simple to use and has some amazing features that will make it easy to find domain names.

Just type in one or two keywords, and the tool will show you a list of two-word domain options (like BeginDot).

If you enter one keyword, it works like LeanDomainSearch (mentioned earlier). If you enter two keywords, NameBounce will substitute one of the keywords with new ideas and rank the results.

You can search for different domain extensions (like .net), and use the filters to show results that fit what you are looking for.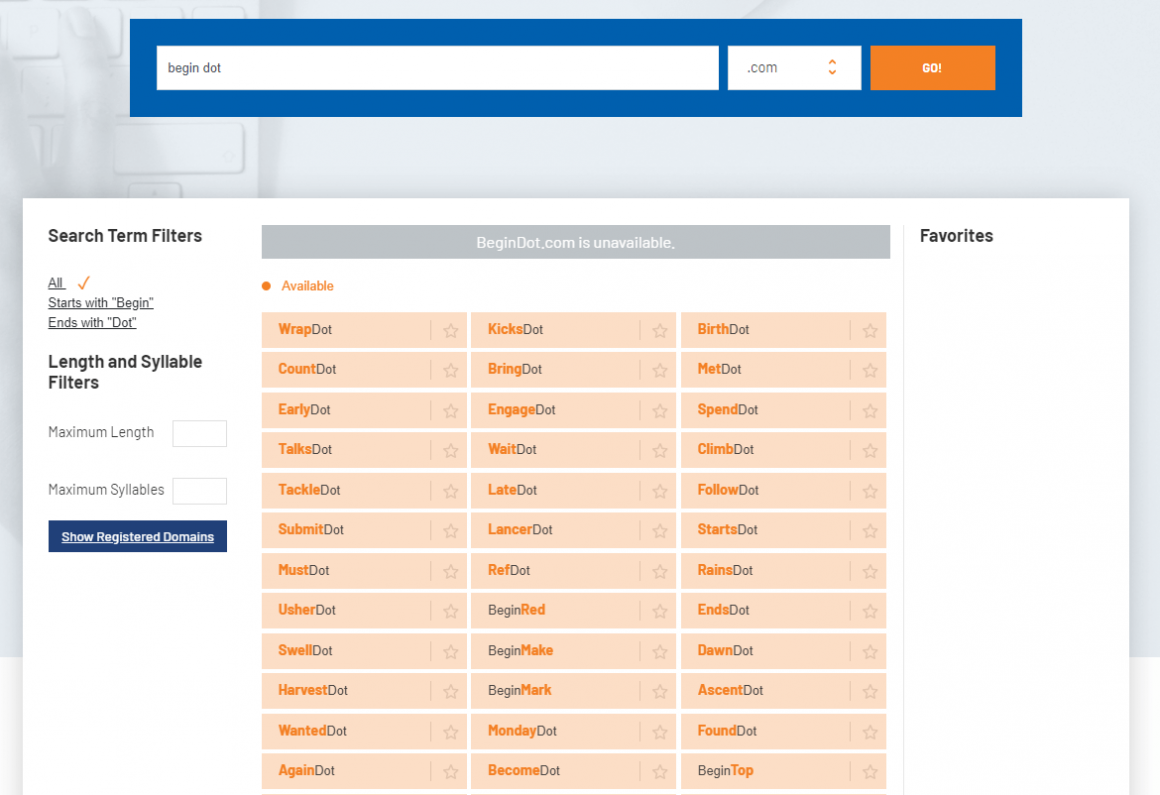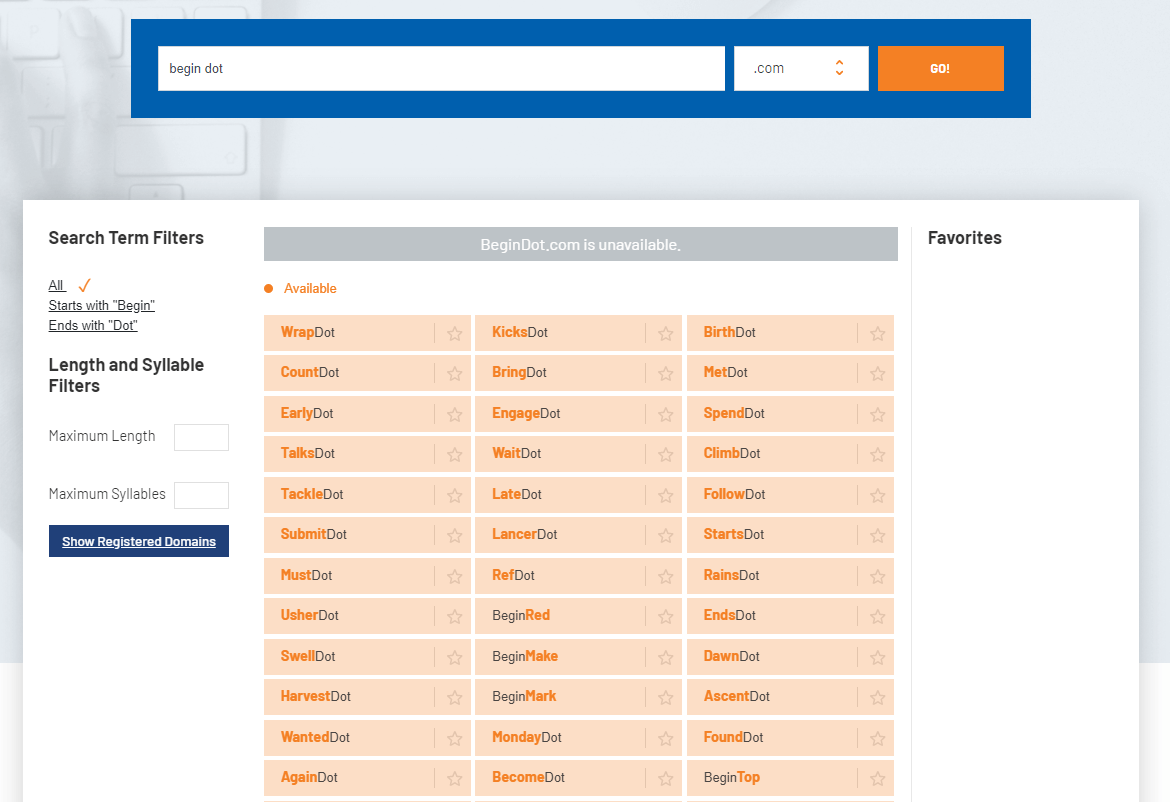 04

. Domain Wheel

A free tool to find the best blog name for your upcoming blog. This tool will give you some nice ideas while selecting your blog name.

You will find some popular blog niche links just below the search box to find the names quickly. Once you find your name you can register your domain.

You can get the domain name for free if you go for the hosting with BlueHost, we have created this detailed guide to creating a blog with BlueHost.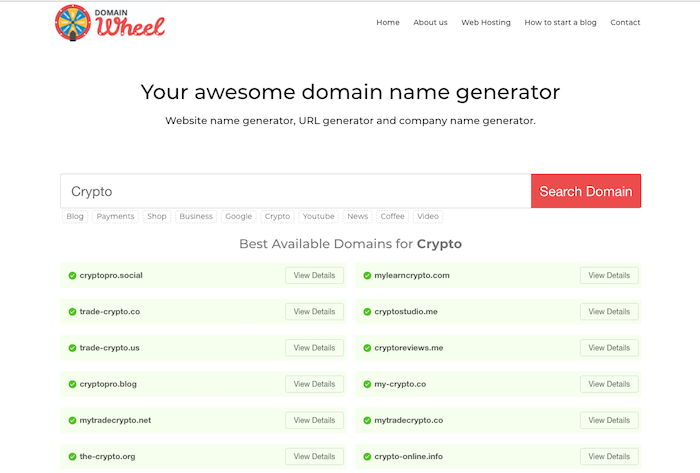 05

. Domain Hole

Domain Hole is another amazing tool to find a blog name. In fact, this site offers you multiple options to find the perfect domain name for your blog.

They offer a tool to find an expired domain name which can be a great deal for your business. It also offers you a name spinner tool, instant availability checker, name generator, and more.

If you are confused about the name for your upcoming blog, head or ver to this site; I'm sure it will help you to get the perfect name for your business.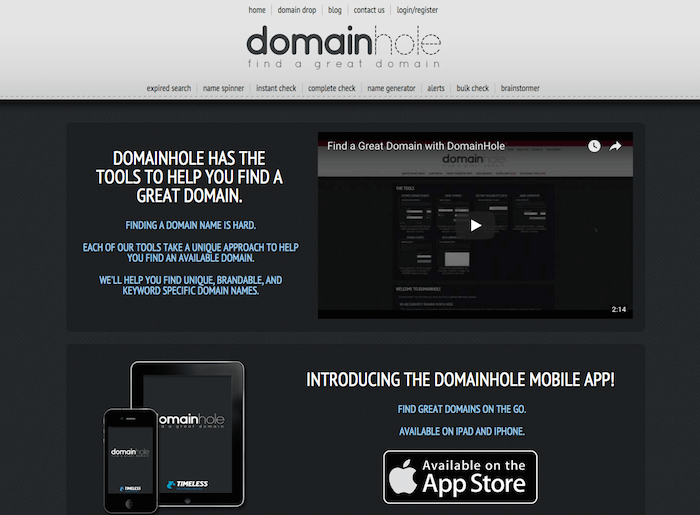 06

. Bust A Name

This is a beautiful tool that will help you find a unique name for your website. This tool will lookup for all the available combinations for you once you enter the words that you want in your name. With Bust, A Name finding a name for your blog gets a lot easier.

Instead of brainstorming it for hours and coming up with no results, try using this tool. I bet you are gonna love it. A nice catchy name for your website will obviously be worth all the effort.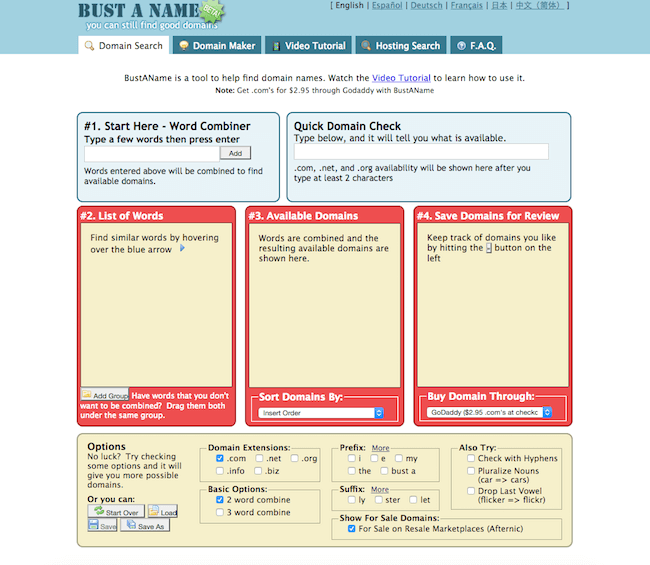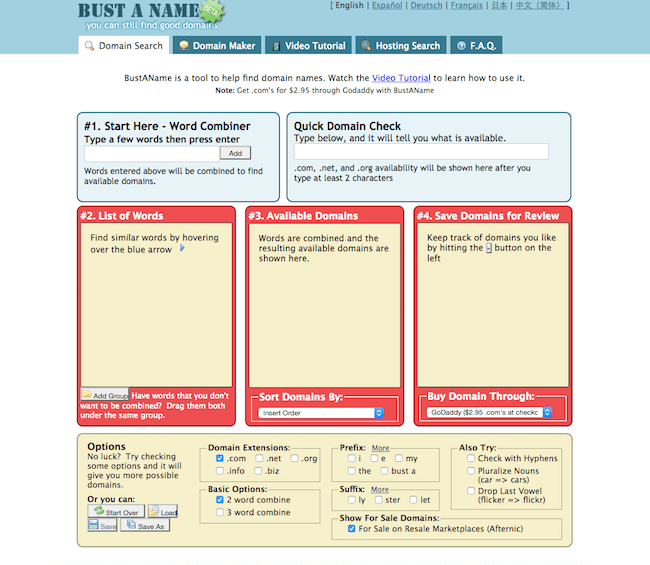 07

. WORDOID

Wordoid is another fantastic tool that will help you find a name not only for your blog but also for your products or your organization. It is one of the most intelligent names suggesting tools that will help you generate an amazing name instantly.

You can use Wordoid in different languages too. It will automatically select a word in the specified language, following the rules of the language.

Wordoid even allows you to set the limit on the number of alphabets you want in your word. Not just this. For the choosy ones, this tool has the option to set up the pattern in which you want your word to be.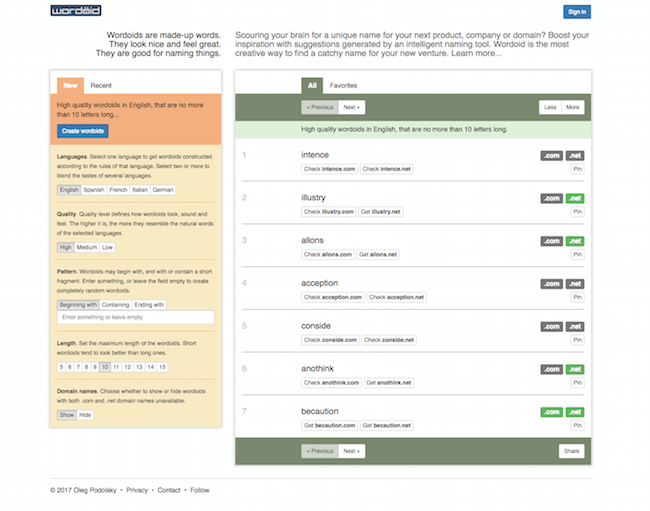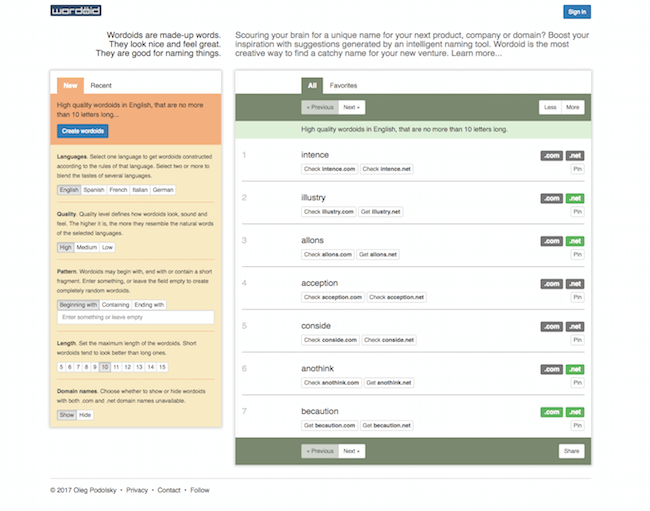 08

. NameBoy

Craft out the most creative and original name for your blog with NameBoy. Be it a simple website or a company; this amazing tool is one of the most efficient ones to help you generate a nice catchy name with the keywords that you enter.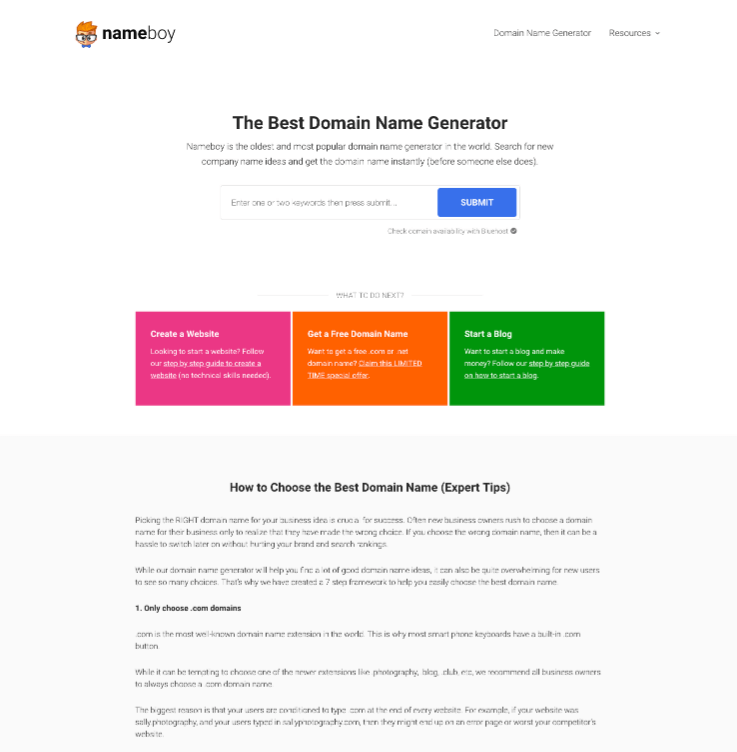 09

. Domain Typer

Start your domain search now with the Domain Typer. This is an excellent tool to find a domain name for your business.

This application makes it easy to find your names according to different country types. It also

It also auctions various domain names for you and allows you to check the uniqueness of your name by checking it on multiple social media sites. So make sure you check out this tool before you pick your new domain name.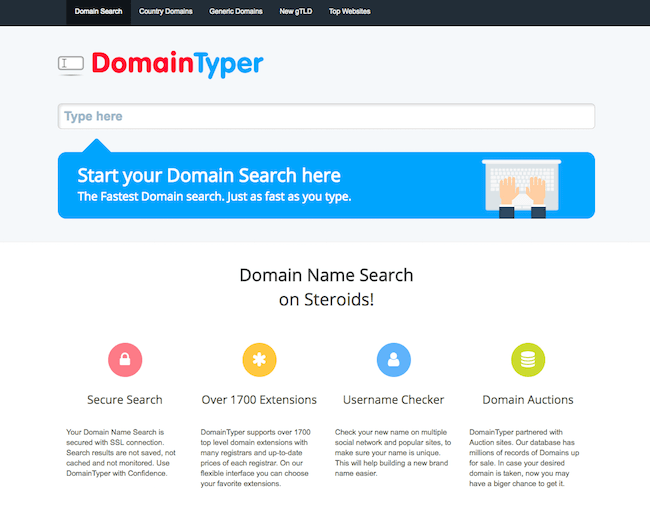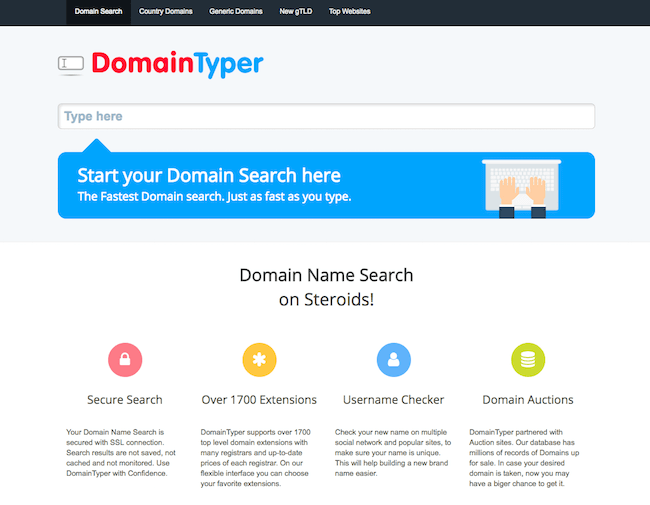 10

. LeanDomainSearch

LeanDomainSearch is another amazing tool to find a great domain name for your blog. The tool is simple to use and it is quite effective.

You just have to type a keyword that is in your mind and the system will show you the best options related to that work.

For example, our blog name is BeginDot which means starting an online business. We have searched the blog names related to the word begin and we have received some great domain name options related to the word begin.

LeanDomainSearch system will show you the available domains so that you can quickly go ahead and book that domain name.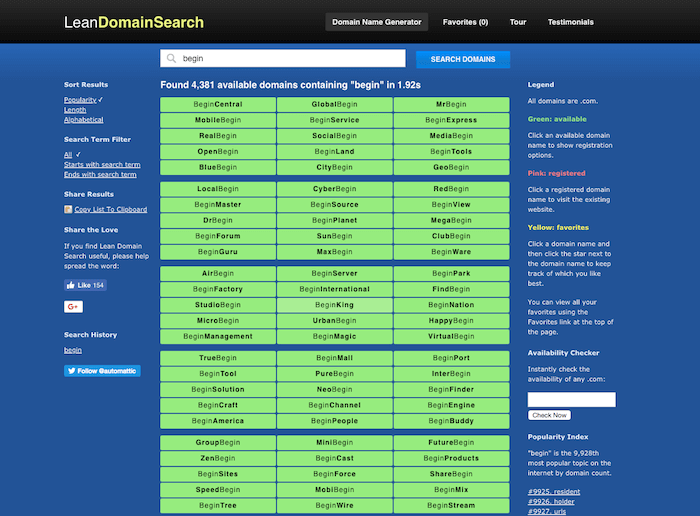 11

. Free Domain Name Generator

This tool helps you to add the prefix or suffix or both that you want in your domain. Not just this. You can even choose the extension that your name should have.

By offering so many steps, this tool simplifies all your task before you come up with a nice catchy name for your business. So do try it out before you move on to our next tool.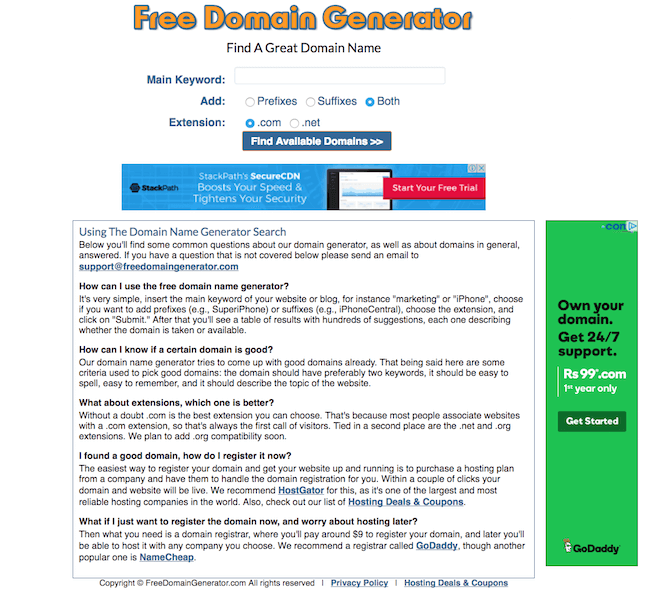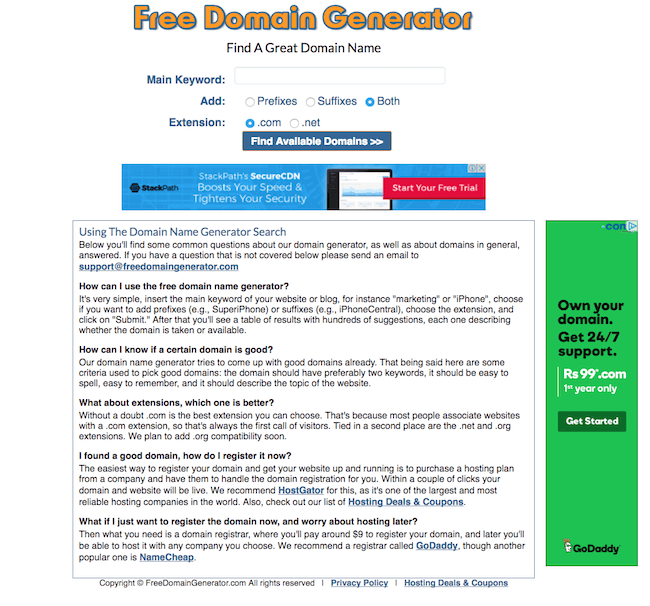 12

. 123finder

123finder offers you beautiful and original names for your project from its database. You can browse for your new name by a specific length, keyword, dictionary, etc unless you come up with a great option for yourself.

It also offers other advanced criteria for you to look up if the stated ones are not satisfying for your search.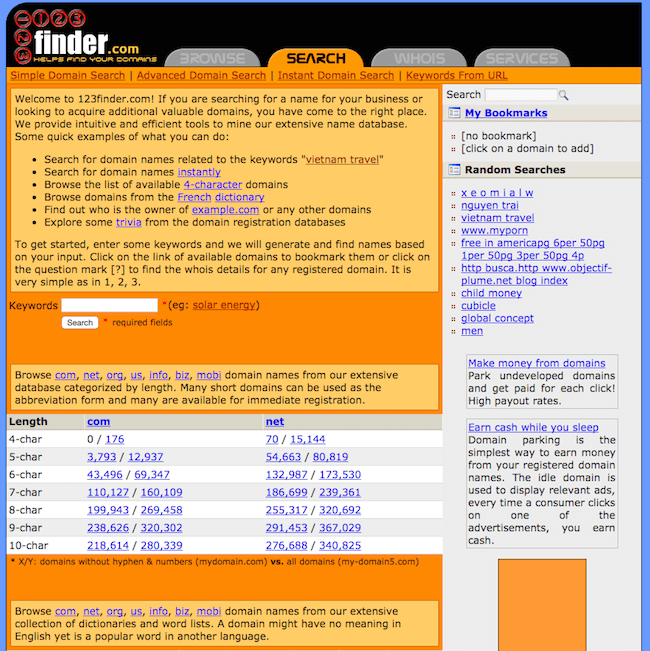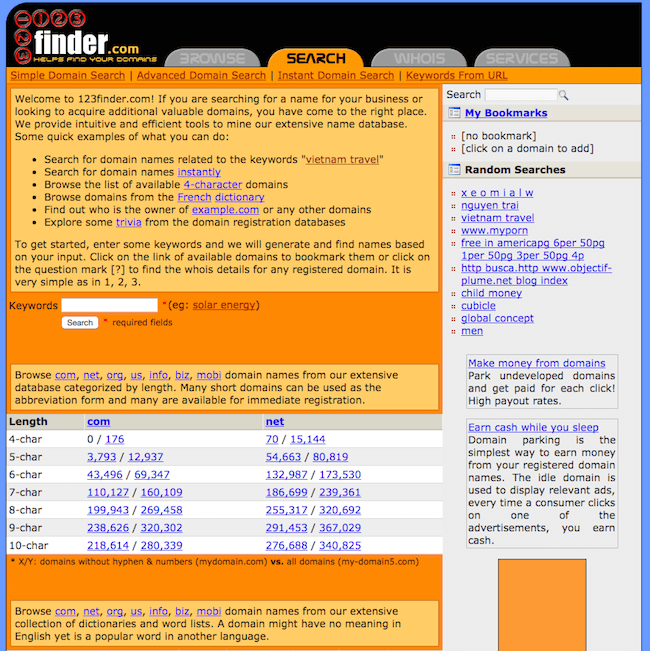 13

. Domains Bot

Turn your ideas into some highly attractive names for your next project with Domain Bot. This is a fantastic option to device a great name when you are out of names that are still not taken.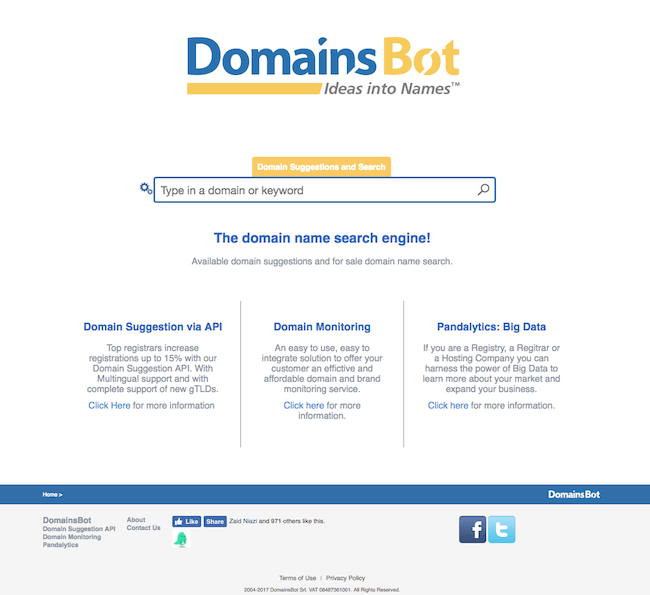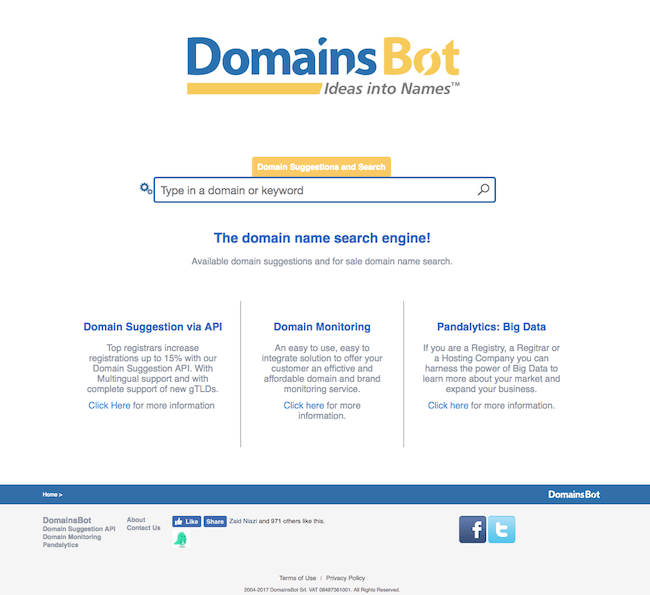 14

. Domize

Domize starts its process of looking into the availability of your name the moment you start typing your name in its search box. It then comes up with hundreds of names that are still available and are likely to be liked by you.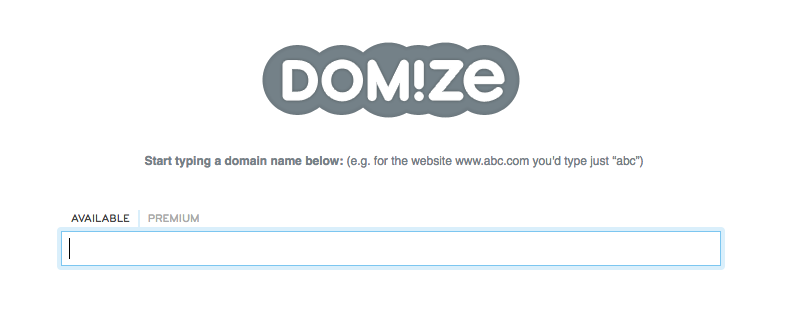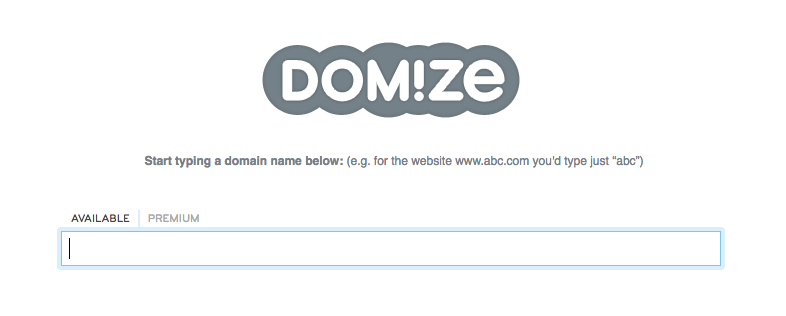 15

. Zyro Business Name Generator

Zyro is another good option to find your blog or business name. This AI-powered platform will help you find brandable names for your business.

It will present you a number of options and you can keep looking for more until you find the perfect name for your business.

The tool is simple to use, all you have to do is to enter the keyword around your niche and the system will find the names for you.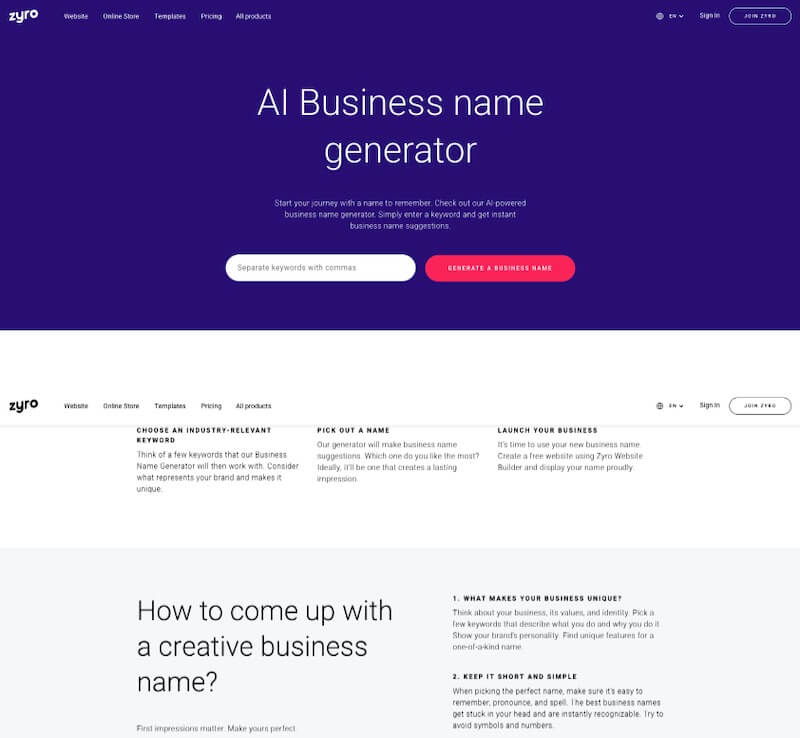 16

. Domain.com

One of the best domain registers and a place to find the top domain name and business names, domain.com is a comprehensive solution when it comes to domain names.

Other than the domain name registration, you can use the site to get hosting, website builder and email solution.

So, overall it will take care of everything to help you get started with your business.

When you use the site to check for names, it will first check the availability of the exact domain that you are looking for and if the domain is not available for registration, it will show the related domains that are available to register.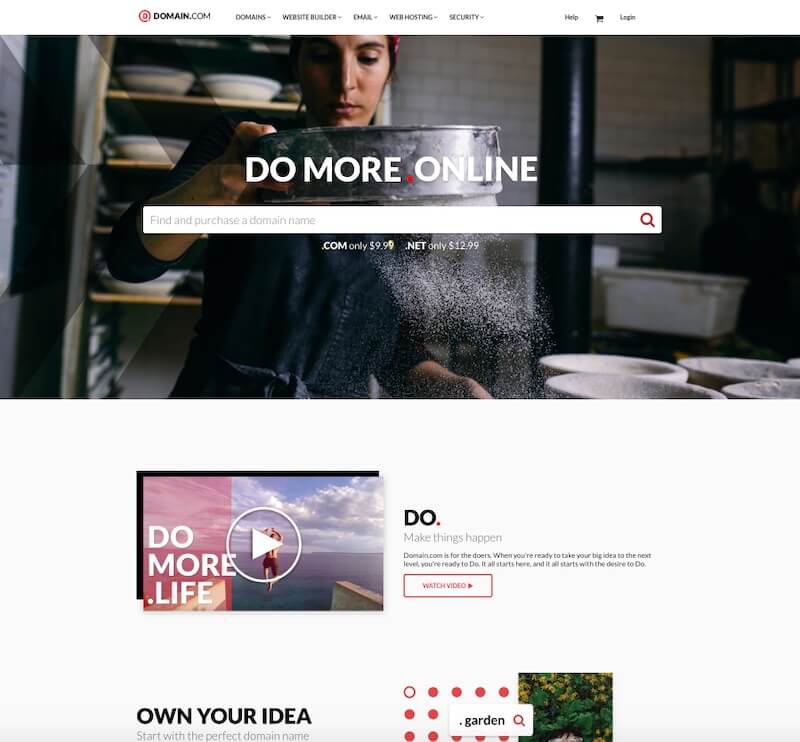 17

. DomainIt

DomainIt has been around since 1960 and offers services to find the right domain name for your business. The tool is simple to use, just make a search with the keyword that you need in your domain name and the tool will suggest you all possible combinations to help you find the right domain name.

DomainIt will suggest to you the domain names with all possible domain extensions that you can go for other than .com domain.
Over To You
You may think that the name of your business has nothing to do with its success. But do not consider it as insignificant as that.
So be wise in choosing your names. The tools in this post can help