Best WordPress star rating plugins with Google Rich Snippet option to make sure that your article stands out in the search results and then the click-through rate goes up.
Ratings are important when it comes to online content. If you are looking for the best star-rating WordPress plugin, then you have come to the right place.
Ratings are used to tell users how valued, or the item is. Also, it can be used in multiple ways. For example, an eCommerce website can use it to rate the products.
Not only that, but Question-Answers platforms can also make the most out of this rating system, by letting users rate other answers. The possibility of using the WordPress plugin is endless.
WordPress, on the other hand, is a perfect CMS when it comes to hosting any type of website. Be it eCommerce, a simple blog or a QA platform, it fits all requirements.
Of Course, you will want to use it for your project. If you did, you are set for an amazing website managing experience.
As for Star Rating WordPress plugins, you can find hundreds of star-rating plugins you can find.
When we searched for the keyword "star rating" on WordPress's official plugin repository, it returned a total of 490 plugins spanning over 35 pages. That's a lot! This is where we come in.
We have already published an article about post-voting WordPress plugins, you will find some amazing options on that list
In today's article, we will list the best star-rating WordPress plugins, both free and paid.
Let's get started.
01. Spectra
Star ratings is just one of the 28 new blocks Spectra adds to the WordPress block editor. The plugin is a full page builder that provides more tools and more flexibility to WordPress.
The star ratings block offers plenty of customization options. You can manage numbers and colors of stars, spacing and layout, size, alignment and choose between filled stars and outlines.
Whatever style of website you're building, the star ratings block can deliver.
What's more, Spectra also adds 27 other blocks as well as block patterns, wireframes and full website templates.
You can copy and paste block styles across your website, create block templates, utilize flexbox containers and use the 42 readymade presets. You can create your own too, but nothing saves time like work that's done for you.
All these extra resources can be added to any WordPress website without slowing it down. Spectra uses React and only loads the code it needs. If a block isn't used, the code isn't loaded.
For a free WordPress plugin, Spectra offers a lot of value!
02. WP Review Pro
WP Review Pro is one of the best star-rating and product review plugins that you can use on your WordPress site. The plugin comes with strong features and options that will surely have a positive impact on your site.
The plugin offers 14 different types of rich snippet options to cover most of the content types to enhance search engine visibility.
So, this plugin is a lot more than just a star rating plugin. If you wish to make the most of your content, the Schema markup is one of the most critical technical SEO factors that you need to focus on this year.
The WP Review Pro plugin will take care of it perfectly. It will send all the required information to the search engines and make sure to help you achieve a high ranking on the search results page.
The plugin offers you 16 predefined design templates to choose from. All these templates are highly customizable and you can make them match perfectly with your website design so that it looks like an integral part of your business.
We have reviewed the WP Review Pro plugin in detail here, you can check that article to know about it better.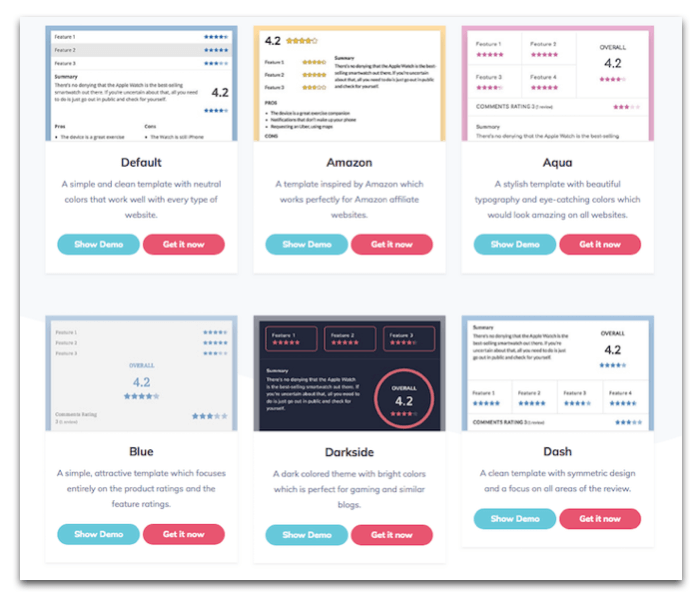 03. Ultimate Blocks
Ultimate Blocks is a very lightweight Gutenberg blocks plugin that is designed for bloggers to create better and more engaging content.
The plugin comes with 18 excellent Gutenberg blocks that you can use in your content to make it not look better.
One of these blocks is the star rating block, which lets you add a star rating to your content. You can use this block to add star ratings to your review articles, product pages, landing pages, and more.
The star rating block in the plugin is highly customizable allowing you to change the star colors, size, description, and more.
The plugin also comes with a review block with a star rating that can be used to add review boxes to your content. This block is quite helpful for adding a summary of your reviews at the beginning or end of your content.
Ultimate Blocks is available for free completely and you can use this plugin without spending any money from your pocket.
Overall, if you're a Gutenberg user and want to avoid using plugins that use shortcodes, then Ultimate Blocks is the best option for you.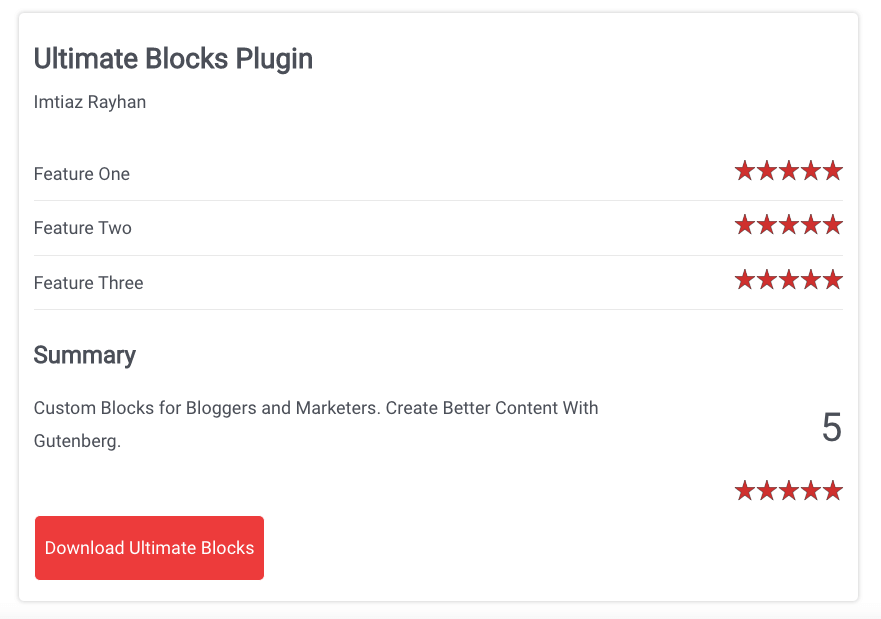 04. kk Star Ratings
This list will be incomplete without this amazing star-rating WordPress plugin. KK Star Rating is one of the most widely used free star rating plugins for WordPress.
This plugin has over 60k active installations and it is growing further. The plugin offers you all the options and features you need in a star-rating plugin.
The plugin offers you comprehensive settings that are easy to understand. Please note, that the plugin offers you the Google Rich Snippet option but you have to enable it on the settings page.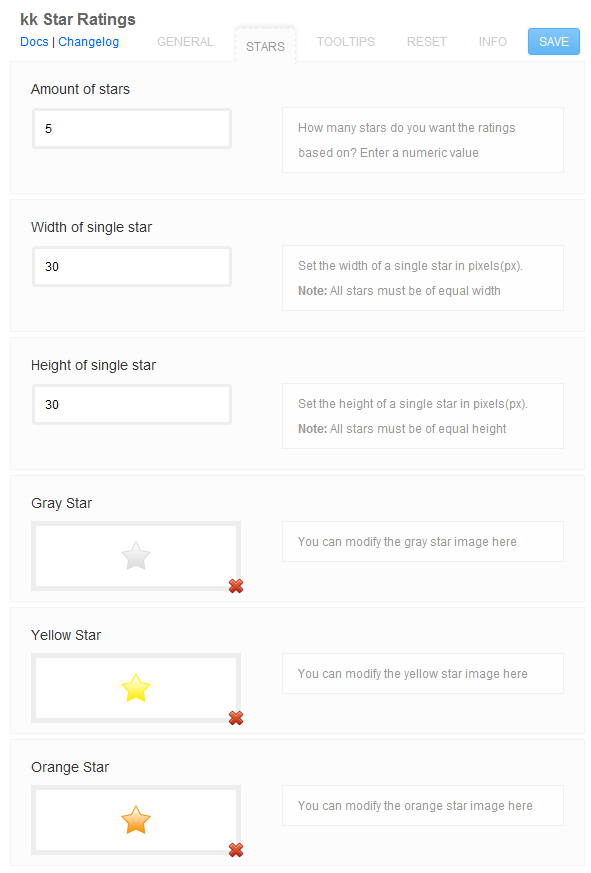 05. Taqyeem
It's a quality review plugin that you can use to create a complete product review site. You have complete control over how you want to display the review options.
The plugin offers you unlimited color options to style the review box to match your site, you can create unlimited views with custom typography and design.
This plugin offers you different review options, points, percentages, and starts so that you can choose depending on your requirements and content type.
The plugin comes with the Schema markup and microdata support so that you get the advantage in the search result pages.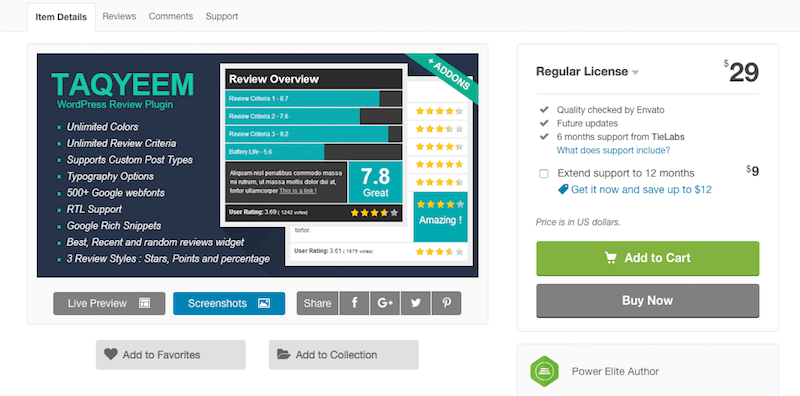 06. Author hReview
One of the best WordPress review plugins, the Author hReview is used by most of the pro bloggers to publish product reviews.
This plugin comes with a strong foundation of Schema-rich snippets that will make your rating stand out in the search results.
This plugin will show the star rating on the search result page along with the reviewers' names to make it look more authentic.
This plugin comes in free as well as pro versions, the premium version is more popular than the free version because it offers the complete solution to create the perfect product review site.
07. User Rating Add-On for UserPro
A quality star rating WordPress plugin that you can use to create a user rating website, this is an add-on plugin for the User pro-community plugin.
The product review sites are very popular and engaging, so you can create your own review community site with this add-on.
If you want to create your own product review site, you can use this WordPress plugin. It gives you the option to allow your users to rate any product with a star rating as well as text.
You have the option to allow anonymous reviews as well as user profiles. The plugin offers you a beautiful design for the review boxes that you can use on your site.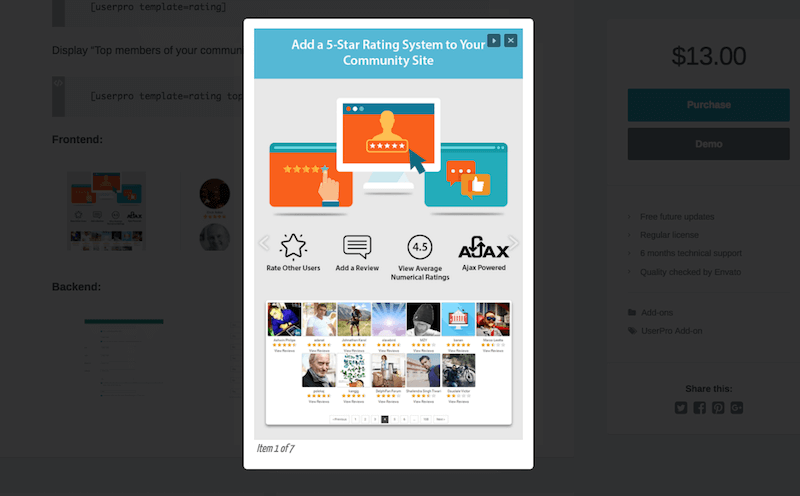 08. Ultimate Editorial Rating
Ultimate Editorial Rating – A WordPress plugin revolutionizing your website. Enhance user experience with multi-criteria ratings, review schema, and pros/cons highlights. Elevate engagement through captivating rating widgets and customer reviews, boosting SEO and trust.
This plugin ensures effortless WordPress and WooCommerce compatibility, complementing diverse themes. Regular updates guarantee optimal performance.
Benefit from its user-friendly interface, simplifying review management and customization. Highlight pros/cons, embed product buttons, and facilitate customer interaction.
The Ultimate Editorial Rating encourages informed choices with its dynamic editorial rating system. It enhances your site's credibility, trustworthiness, and conversion rates. Structured review data improves SEO ranking and visibility in search results.
Unleash the power of high-quality coding and expert support, available 24/7. Experience the difference today – build authority, engage visitors, and witness growth with the Ultimate Editorial Rating plugin.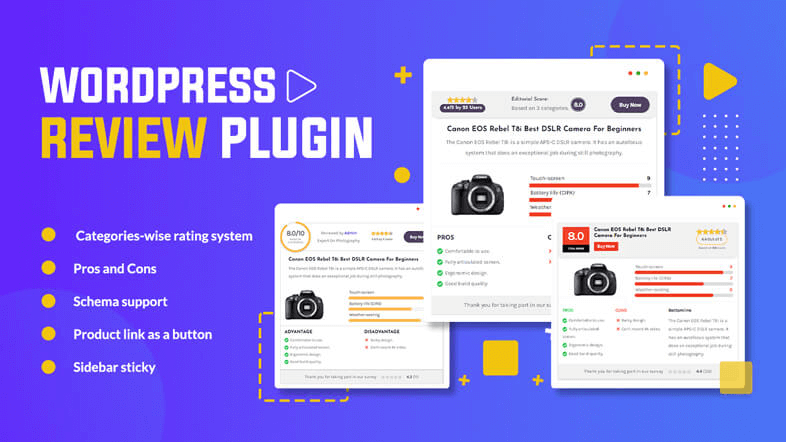 09. StarCat Reviews Plugin
StarCat Reviews plugin is a WordPress rating plugin that helps to include a review and rating system into any post or page including any custom post type. It has special integration with WooCommerce, to replace the ancient WooCommerce reviews with an advanced review and rating system.
It implements a Review Schema in your pages so that Star Ratings can be displayed on the Google search results page. It also improves your search results position and increases your click-through rate.
You can also create a user-generated review site with Multiple Rating Criteria, Pros & Cons, Review replies, an overall rating score. More premium add-ons such as Reviews Post Type, Comparison Table, Review Voting, Photo Reviews, and more are available in bundle pricing.
10. Yasr – Yet Another Stars Rating
Yasr is a free-to-use star rating plugin. You can use Yasr to add SEO-friendly reviews and testimonials. The reviews can also be influenced by your visitors.
Also, you can add the star rating review on any page or post. The plugin is also updated regularly and supports the latest WordPress version.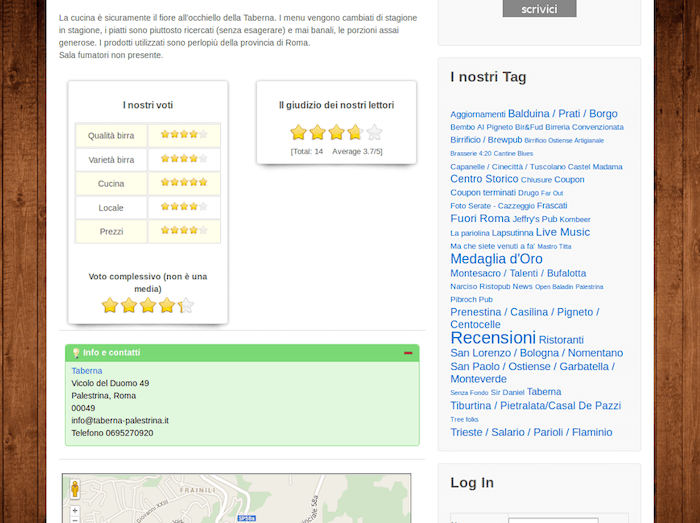 11. Rating-Widget: Star Review System
Rating-Widget is one of the most popular free plugins out there. It is user-friendly and can be used with BuddyPress, WooCommerce, and bbPress forums.
By using this plugin, you can do page and post ratings. Furthermore, comments reviews, and rating is also supported.
As an admin, you can manage the whole rating system from your dashboard. Overall, a great plugin that you can customize accordingly.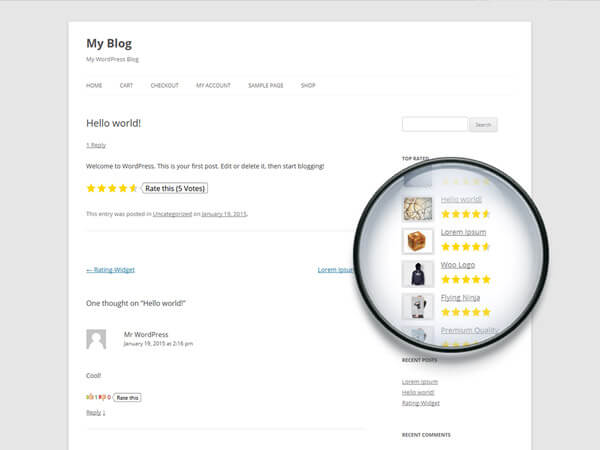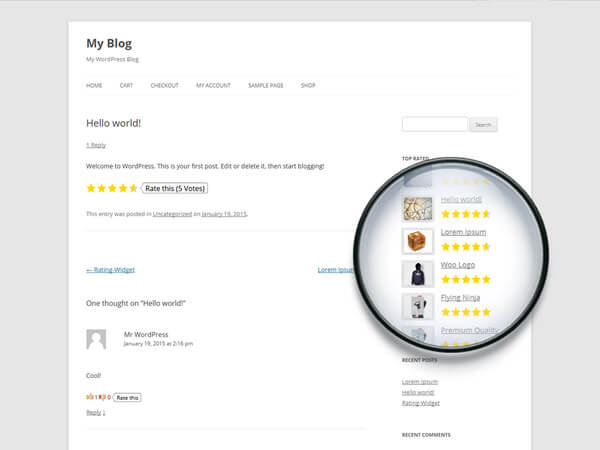 12. WP-Post Ratings
WP-Post Ratings is free-to-use. It is a simple plugin that enables rating on your site. This means once you install the plugin, the rating will appear on each page and post.
However, to use the plugin effectively, you need to edit your theme files. A detailed tutorial is already given on the plugin page. The plugin does give you the option to choose from different rating images.
The plugin is extremely popular and has over 100,000+ active installations at the time of writing.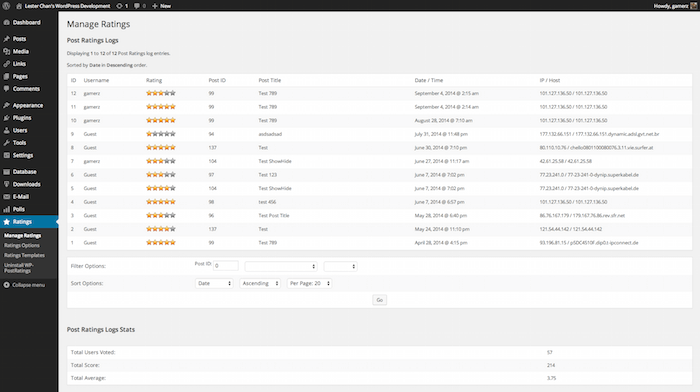 13. Contact Form 7 Star Rating Field
If you are using the popular Contact Form 7, then you can make use of the Contact Form 7 Star Rating Field plugin. However, it is a paid plugin, and you can get it for just $17.
By using this plugin, you can add star rating fields to your contact form 7. Moreover, you can choose between 12 different rating styles.
Overall, the plugin is easy to use and works with all the contact form 7 versions. It also provides a shortcode to include the rating in emails.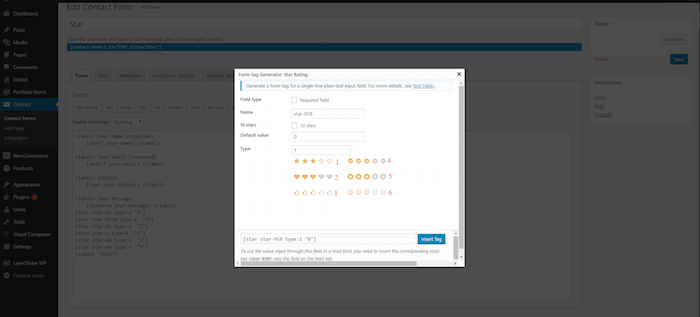 14. Universal Star Rating
Our last plugin for the list is Universal Star rating. The plugin gives you two shortcodes to implement the rating to the product or pages. It also offers a classic start rating system.
The plugin supports two languages out of the box: English and German. A simple-to-use plugin with a focus on providing easy star rating.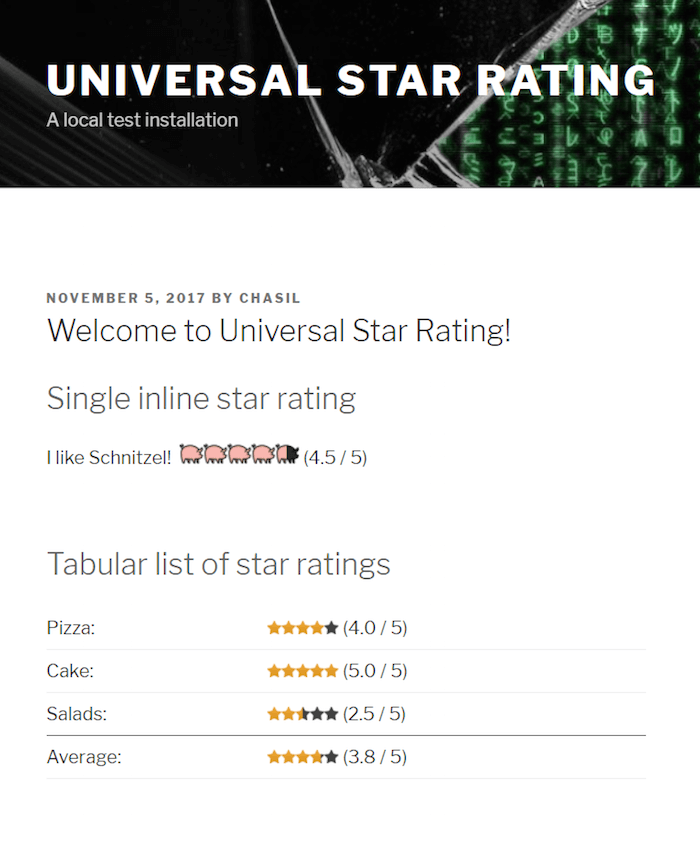 15. Review & Product Review by Review Builder
Free WordPress product review plugin that you can download from the WordPress plugin repository and start a complete product review site in a few minutes.
You can use this plugin to create an unlimited number of reviews depending on your needs you also can customize your reviews as per your requirements.
The planning offers you ready-to-use design templates and skins so that you can make them match your website.
You can customize the overall look and feel of the receipt template you can change the color of the rating the color of the text as well as the background to make it look better.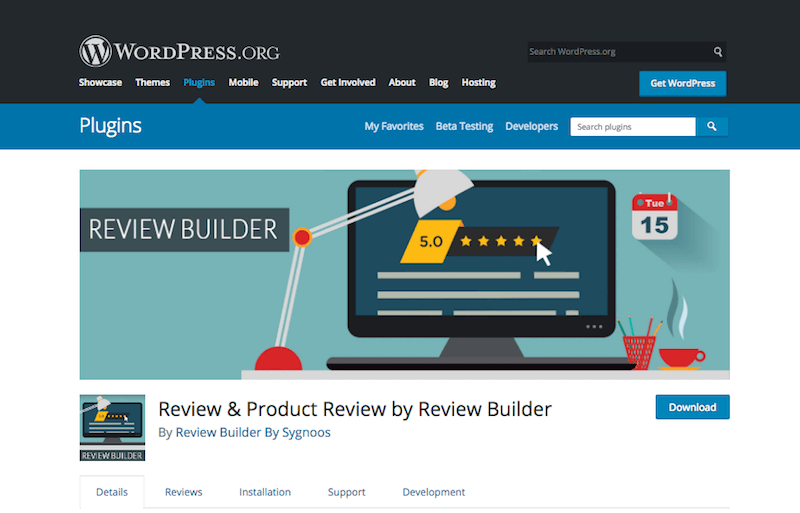 Conclusion
Today we covered the ten best star-rating WordPress plugins. All these plugins will help you bring the best out of your website.
However, the choice of the plugin depends on your requirements and the budget you have for the plugin. So, let us know which plugin you choose for your website in the comment section below.