Best WordPress star rating plugins with Google Rich Snippet option to make sure that your article stand out teh search results and the click through rate goes up.
Ratings are important when it comes to online content. If you are looking for the best star rating WordPress plugin, then you have come to the right place.
Ratings are used to tell users how valued, or the item is. Also, it can be used in multiple ways. For example, eCommerce website can use it to rate the products.
Not only that, but Question-Answers platforms can also make the most out of this rating system, by letting users rate other answers. The possibility to use the WordPress plugin are endless.
WordPress, on the other hand, is a perfect CMS when it comes to hosting any type of website. Be it eCommerce, a simple blog or a QA platform, it fits all requirement.
Of Course, you will want to use it for your project. If you did, you are set for an amazing website managing experience.
As of Star Rating WordPress plugins, you can find hundreds of star rating plugins you can find.
When we searched for the keyword "star rating" on WordPress official plugin repository, it returned a total of 490 plugins spanning over 35 pages. That's a lot! This is where we come in.
We have already published an article about the post voting WordPress plugins, you will find some amazing options on that list
In today's article, we will list best star rating WordPress plugins, both free and paid.
Let's get started.
Top Star Rating Plugins ForWordPress
Rating Form
Rating form is a premium plugin that lets you customize your rating system. It comes with forms that can be customized according to the size, color or the way you want to showcase the rating system. Yes, you can upload your own image and customize it as you like.
This plugin offers you amazing flexibility in terms of how and where you wish to show the rating. You have the option to edit individual star rating look as per your need.
You also have the flexibility to lock and unload the count of rating. You can allow an unlimited number of rating as well as you can restrict the users with a defined guideline.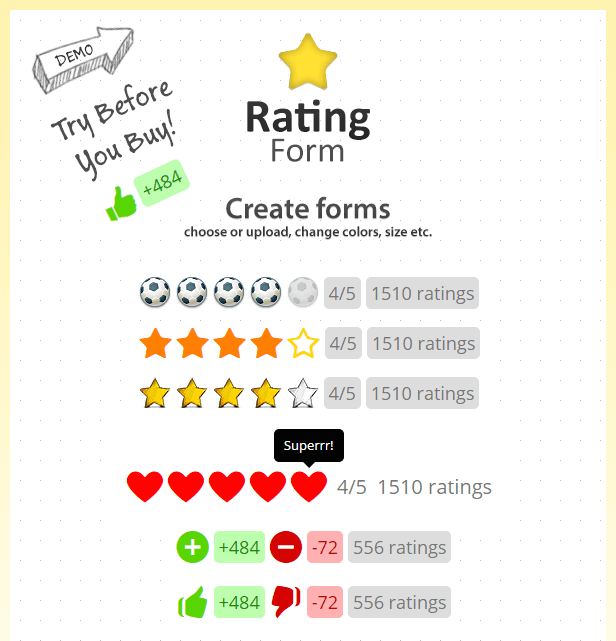 Yasr – Yet Another Stars Rating
Yasr is a free to use star rating plugin. You can use Yasr to add SEO friendly reviews and testimonials. The reviews can also be influenced by your visitors.
Also, you can add the star rating review on any page or post. The plugin is also updated regularly and supports latest WordPress version.
Rating-Widget: Star Review System
Rating-Widget is one of the most popular free plugins out there. It is user-friendly and can be used with BuddyPress, WooCommerce, and bbPress forums.
By using this plugin, you can do page and post rating. Furthermore, comments reviews and rating is also supported.
As an admin, you can manage the whole rating system from your dashboard. Overall, a great plugin that you can customize accordingly.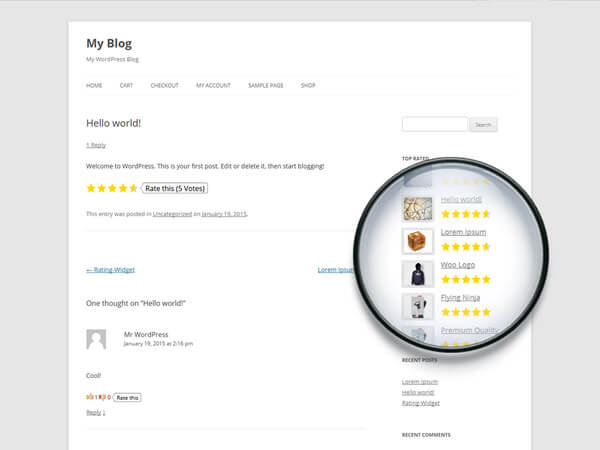 kk Star Ratings
This list will be incomplete without this amazing star rating WordPress plugin. KK Star Rating is one of the most widely used free star rating plugins for WordPress.
This plugin has over 60k active installations and it is growing further. The plugin offers you all the options and features you need in a star rating plugin.
The plugin offers you comprehensive settings that are easy to understand. Please note, the plugin offers you the Google Rich Snippet option but you have to enable it in the settings page.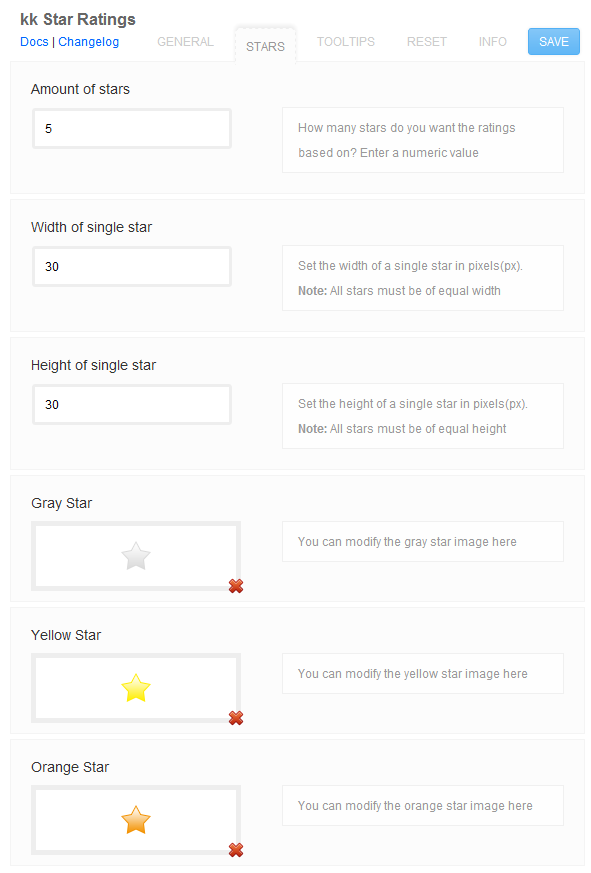 Product Category Rating
Product Category Star Rating is yet another premium star rating plugin. As you might have guessed, the average rating is weighted according to all the ratings, and this plugin makes sure that everything is working fine.
The plugin offers an easy to use widget that lets you drag and drop filtered widgets.
You can also use shortcodes to put a rating on any section of your website. The plugin also supports point and star rating.
The plugin offers you high flexibility and filters to showcase your star rating with widget and shortcode. Along with star rating, the plugin offers you point rating as well.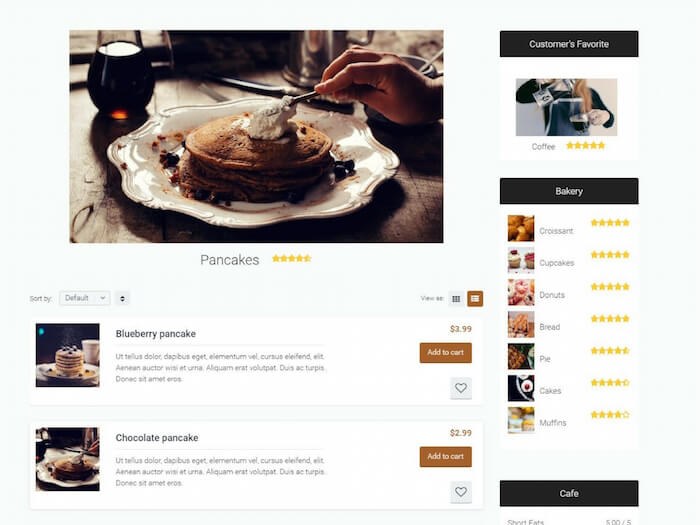 WP-Post Ratings
WP-Post Ratings is free-to-use. It is a simple plugin that enables rating on your site. This means once you install the plugin, the rating will appear on each page and post.
However, to use the plugin effectively, you need to edit your theme files. A detailed tutorial is already given on the plugin page. The plugin does give you the option to choose from different rating images.
The plugin is extremely popular and has over 100,000+ active installations at the time of writing.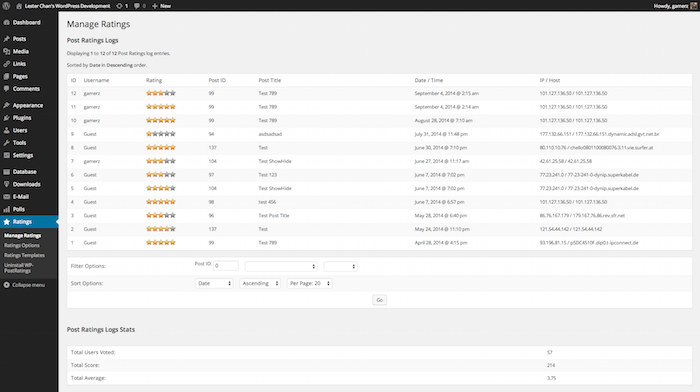 Sama Author Review WordPress Plugin
Sama Author is a premium plugin that lets you add a rating to your posts and pages. You can choose between percent, star or point. Also, you can add multiple criteria to rate. For example performance, support and so on.
The plugin comes with three widgets. By using this plugin correctly, your article will show ratings in Google search. Not only that, users can leave reviews if they want too.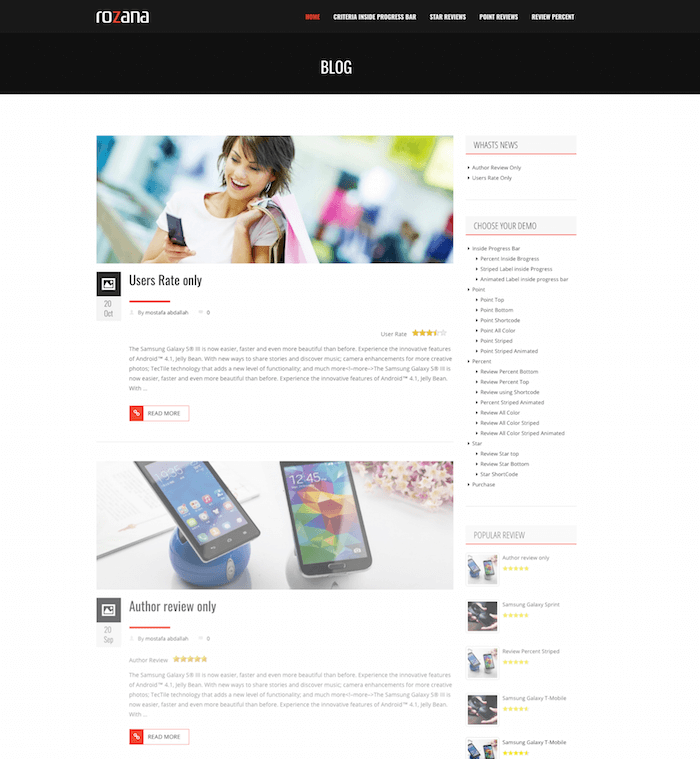 Contact Form 7 Star Rating Field
If you are using the popular Contact Form 7, then you can make use of the Contact Form 7 Star Rating Field plugin. However, it is a paid plugin, and you can get it for just $17.
By using this plugin, you can add star rating fields to your contact form 7. Moreover, you can choose between 12 different rating style.
Overall, the plugin is easy to use and works with all the contact form 7 versions. It also provides a shortcode to include the rating in emails.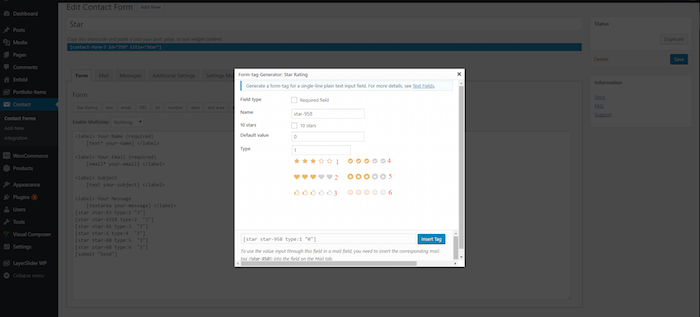 WooCommerce Product Star Rating and Review
If you are using WooCommerce and is looking for a plugin that let you add a star rating and review, then this plugin is for you. The plugin lets you add product star rating. It also lets visitors review products with the use of an attractive review system.
Using the plugin is extremely easy, and you can set it up within few minutes. Some of the key features of this plugin include complete review system, ability to control who can review and other aspects of the plugin. The plugin is also responsive and offers great customization.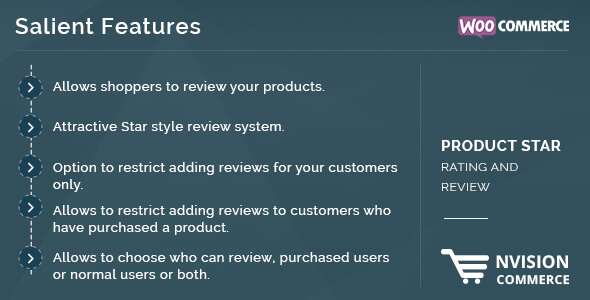 Five-Star Ratings and Review
If you are looking for a complete package, then you need to choose, "Five-Star Ratings and Review." The plugin works for the eCommerce website, review site or a simple blog.
The plugin also supports other plugins including WP eCommerce, Easy Digital Downloads, etc.
The plugin lets you customize your rating icon where you can choose the size, color, and shape. You can also upload your own review icon and also use SVG images for making them look sharp. The plugin also lets you set one vote per person for an IP address.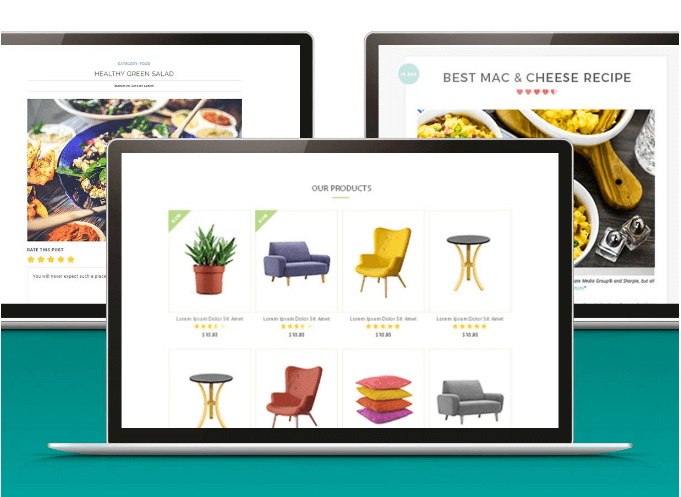 Universal Star Rating
Our last plugin for the list is Universal Star rating. The plugin gives you two shortcodes to implement the rating to the product or pages. It also offers classic start rating system.
The plugin supports two languages out of the box: English and German. A simple-to-use plugin with the focus on providing easy star rating.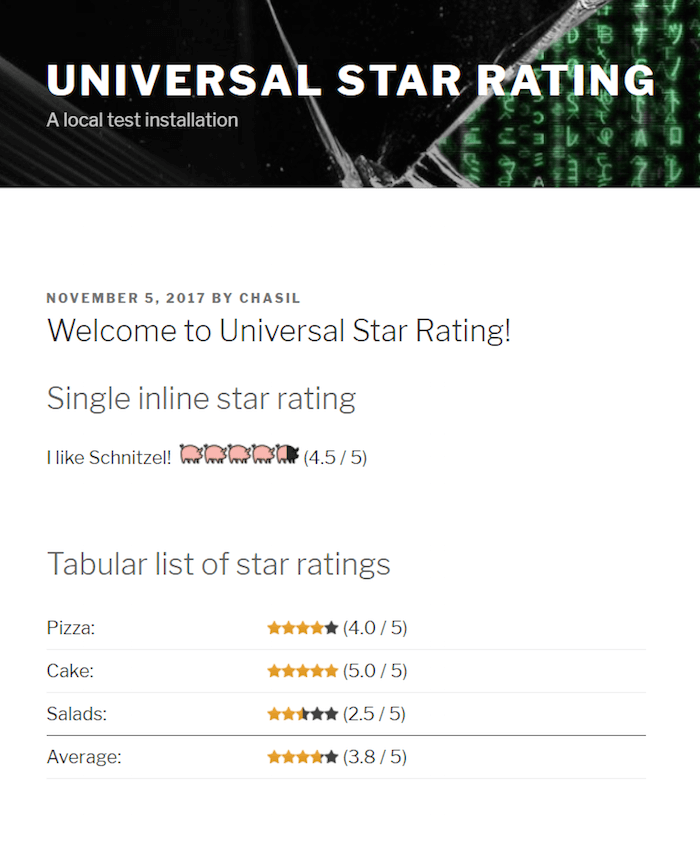 Conclusion
Today we covered the ten best star rating WordPress plugins. All these plugins will help you bring the best out of your website.
However, the choice of the plugin depends on your requirement and the budget you have for the plugin. So, let us know which plugin did you choose for your website in the comment section below.