Need an easy option to redirect your WordPress site URLs? This article will introduce you to some very useful redirect WordPress plugins. These are free URL redirection plugins that will effectively handle all your URL changes
Broken links can be a disaster for any blog and they can destroy your standing in the search results. So, it is extremely important to manage your broken link so that it doesn't affect the overall SEO of your site.
A quick solution to tackle the broken links is to redirect them to the correct URL. You can use any of the broken link checkers tools to find the broken links on your site, few plugins are mentioned below to get that job done.
You can also use the Google Search Console to find out the broken links. In fact, the search console is one of the best tools to find and understand the overall health of your site.
Check this article to find the best SEO plugins for WordPress sites, some of these plugins will help you to manage day-to-day SEO issues effectively.
Broken links are generally the dead-end for the visitors and they can impact the user's experience severely along with the SEO of your site.
However, redirection is not only important for broken link management but there could be many instances when you have to redirect an URL to some other path.
If you change the URL of an existing post the first thing you need to do is to redirect the old URL to the new one otherwise the old URL will show 404 errors as it might have already been indexed by Google.
The best part is that there are many free and easy-to-use WordPress plugins that help you to redirect any URL on your site easily.
In this article, we have covered the best redirection WordPress plugins that will help you to redirect any URL to a new home.
Before we go ahead with the details of redirection plugins, let's understand the types of redirections.
Types of Redirects
There are different types of redirections such as permanent redirection as well as temporary redirection and all these redirections are defined with different numbers.
301 Permanent Redirect
301 is one of the most widely used redirection types. It's a permanent redirection for any URL. When you change the URL of any page permanently then you can use 301 redirects to send the users to the new home.
302 Temporary Redirect
As the name suggests, this is a temporary arrangement to home someone. The search engines will still show and index the original URL in this instance.
Also, don't forget to check our collection of the best 404 error management plugins that you can use on your site.
What Are The Best WordPress Redirection Plugins?
Here is a list of top WordPress redirection plugins that you can use for URL redirection.
01

. 301 Redirects
A very simple and free redirect plugin that you can use to manage all your redirects on your WordPress site.
The plugin comes with an easy-to-use user interface and it can be a very handy plugin when you move your site or change anything in terms of the links on your site.
You will have the option to redirect any page, post, or even custom post-type links on your site. If required, you can set a custom redirect URL for your pages.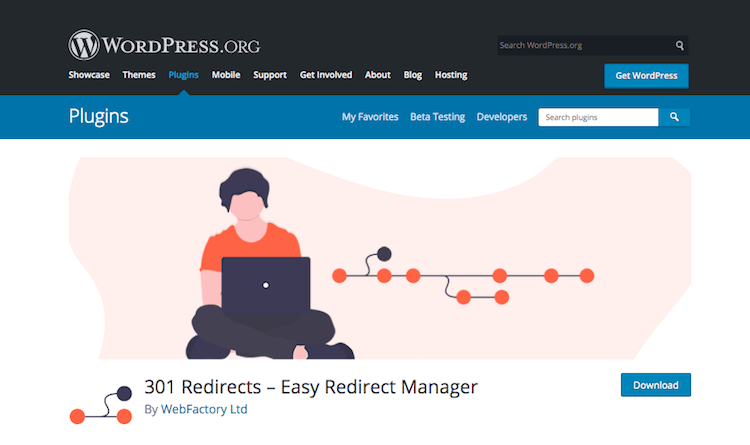 02

. Redirection
With over 900k active installations, the redirection plugin is one of the most widely used plugins by WordPress sites.
This plugin will always keep you informed about the loose ends of your site and make sure that your site is on a safer side.
No matter how small or big your site is, this plugin can handle it quite effectively. Along with redirecting your URLs, this plugin will also keep a track of the 404 error on your site so that you can manage them on time.
Another best part of this plugin is that it can automatically create a redirect when any of your site's posts or page URL is changed.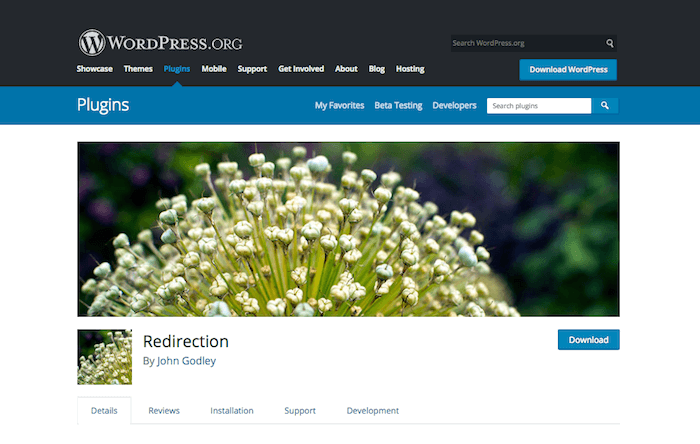 03

. Easy HTTPS Redirection
Once you have SSL certificate installed on your site, you can use this free WordPress plugin to redirect all your URLs to the HTTPS version of it. So, when a user tries to access the non-HTTPS version of any page, it will automatically be redirected to the secured HTTPS version of the page.
Before you install this plugin, you must ensure that your site has a valid SSL certificate installed already otherwise this plugin will not be of any use.
As you probably know that it is a standard practice to have an SSL installed on every site these days otherwise, your pages will not be ranked on search engines like Google or it is not good from an overall user experience point of view.
With over 100k active installations, the Easy HTTPS Redirection plugin is the most widely used redirection plugin to redirect to the secured pages of a site.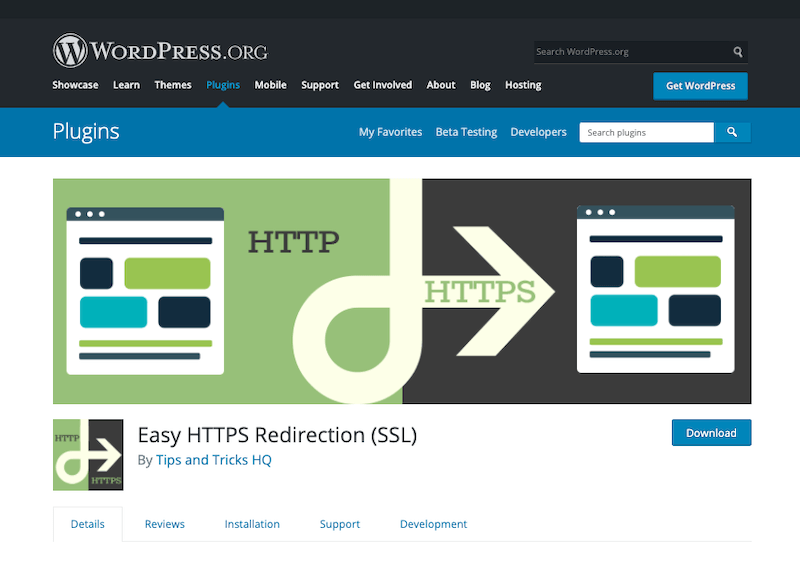 04

. Rank Math
Rank Math by MyThemeShop is the latest SEO plugin for WordPress users. It has become very popular in the recent past and many users including this blog BeginDot migrated from Yoast to Rank Math.
Rank Math is an SEO plugin that helps you to optimize your blog for search engines. Be it the overall site SEO or on-page SEO of each page, the Rank Math plugin can do a great job.
A number of premium features of Yoast are available for free in the Rank Math plugin. As we are talking about the redirection plugin, the Rank Math plugin comes with a complete suite for URL redirection.
So, once you have Rank Math installed on your site, you don't need to use another redirection plugin for your site.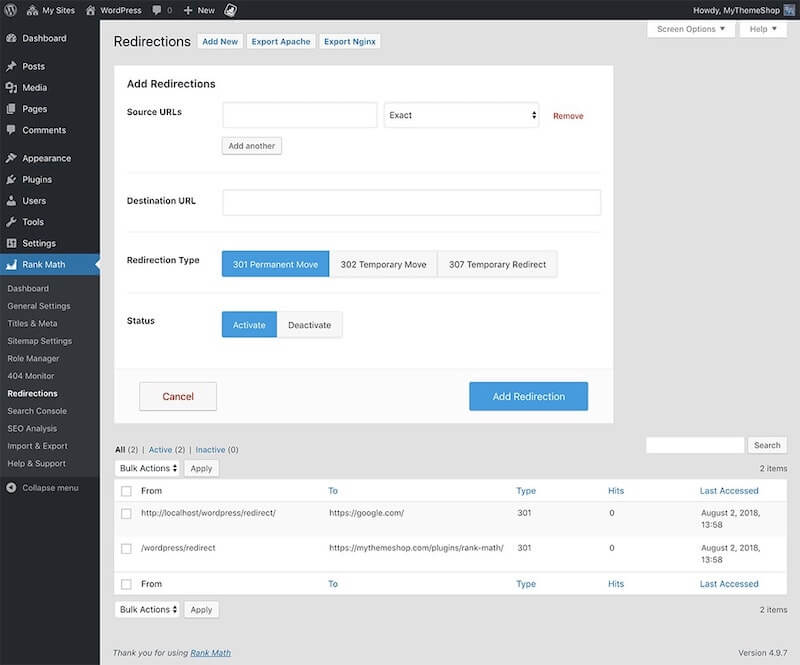 05

. All in One SEO
All in One SEO is a popular SEO plugin for WordPress sites. The plugin has been around for years and is used by more than 3 million WordPress users.
It is the comprehensive SEO plugin that will help you to optimize your website, your pages, and posts for the search engines.
Along with the SEO options, the plugin offers a comprehensive redirection manager that you can use to redirect URLs as per your need.
The AIOSEO Redirection manager can be used for 301 redirections to improve SEO. It also supports order prediction types such as 302, 307 redirects, 410 redirections, 404 redirects, REGEX redirects.
So, you will never need another redirection plugin once you have the AIOSEO plugin installed on your site.
While the plugin offers a premium version, the free version is good enough to manage SEO and redirection on your WordPress site.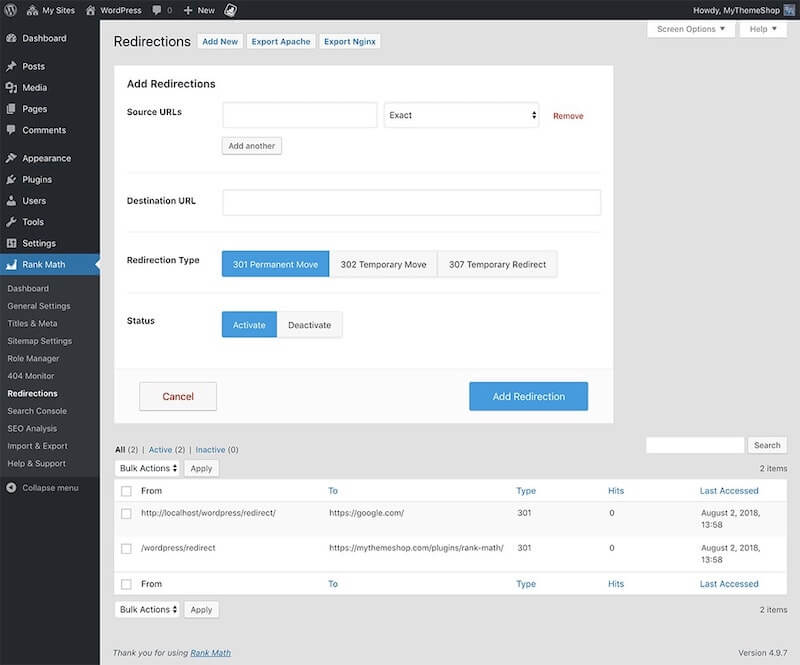 06

. User Redirect Pro
This is a great plugin for deeper redirection. It goes beyond the normal redirection options and helps you to redirect users at different levels.
Device-Based Redirection
You can use the User Redirect Pro plugin to redirect users based on the device they use. There could be circumstances when a user visiting a page through a mobile device should land on a specific page while it will be a different page on a desktop.
It can easily handle such device-based redirection. It supports all device types, desktop, laptop, tablets, mobile phones.
It also can redirect users based on operating systems. It supports, Windows, macOS, Linux, Ubuntu as well as Android, iOS, Windows Mobile, Blackberry, etc.
Geo Specific Redirection
This is a very important requirement, especially for eCommerce sites. You can redirect users based on their location making sure that they see proper information that you set up differently for different countries.
User Redirect Pro plugin supports over 180 counties. Overall, this plugin will give you complete control over all the redirection-related requirements.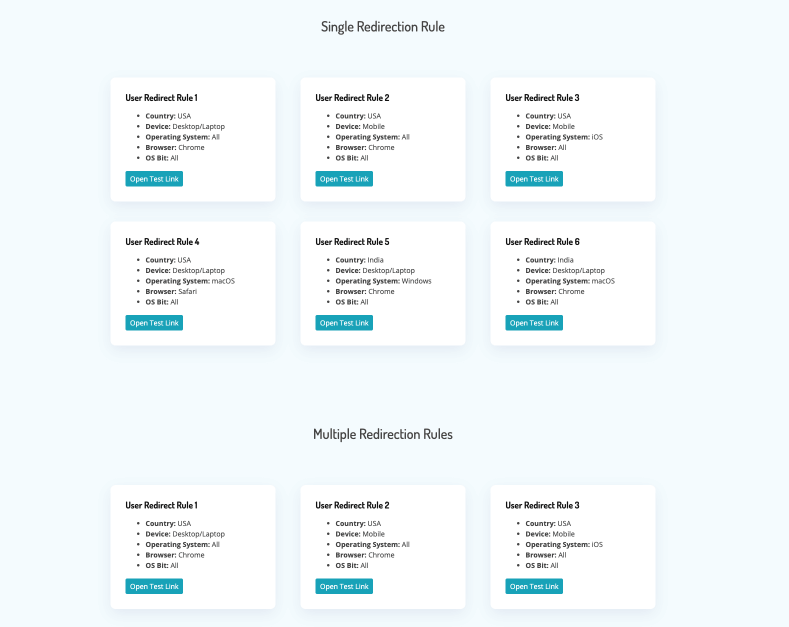 07

. SEO Redirection Plugin
SEO Redirection is another very effective redirect plugin for WordPress that can handle everything you expect in a redirection plugin.
This free plugin has over 50k active installations. This plugin will help you to keep your site healthy and safe from any broken links.
It can keep a track of the 404 pages and inform you to manage those before it goes out of hand.
Like the redirection plugin mentioned above, this plugin can also redirect the pages or posts automatically whenever there is a change in URL.
The plugin offers you an advanced control panel to make it easier for you to manage all the plugin features and options easily.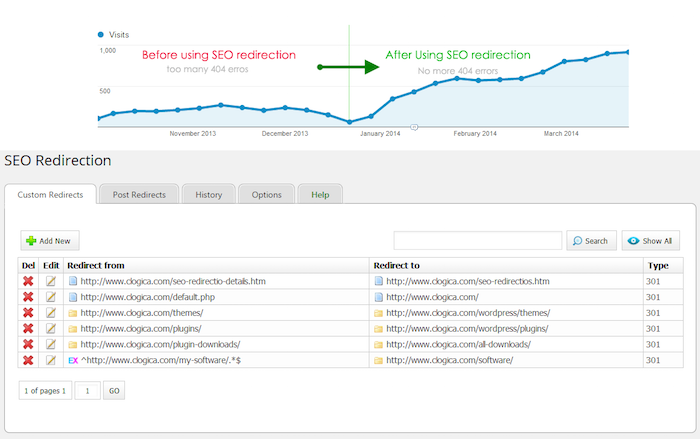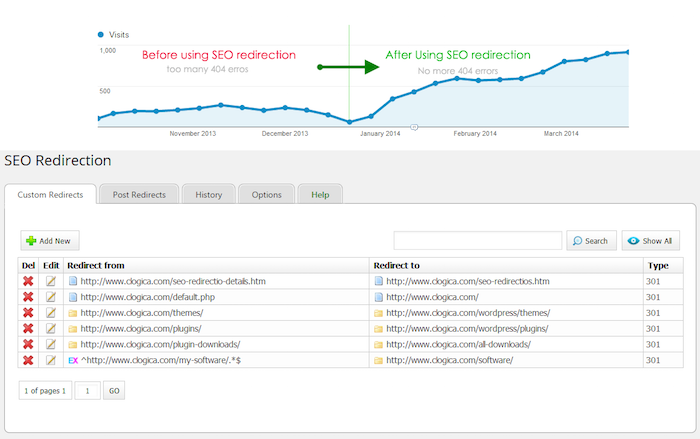 08

. Easy 301 Redirects
As the name suggests, this is a free plugin to create 301 redirections. Now, there could be a number of different instances when you would like to redirect a page to a different page, and then this plugin will be extremely useful.
When you do a 301 redirection the backlink juice of the old URL gets transferred to the new one. Also, users find related or better content to read.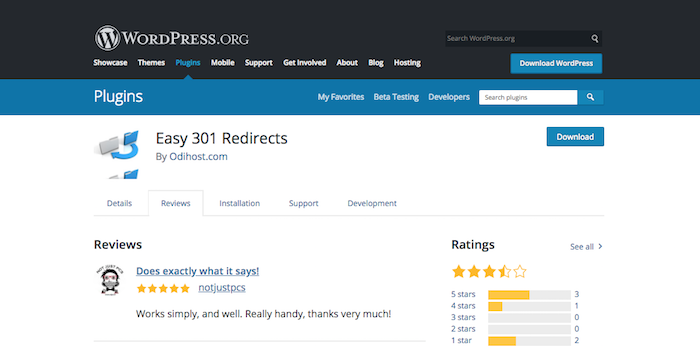 09

. Simple 301 Redirects
A very simple 301 redirect plugin for WordPress. You can use this plugin to redirect your URLs to another page. This plugin is very handy when you change the overall URL structure of your site.
This plugin has over 300k active installations, so it is another very widely used redirection plugin for WordPress sites.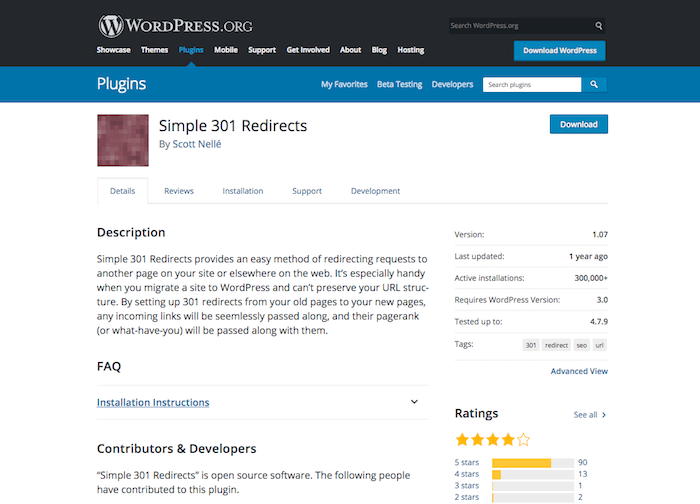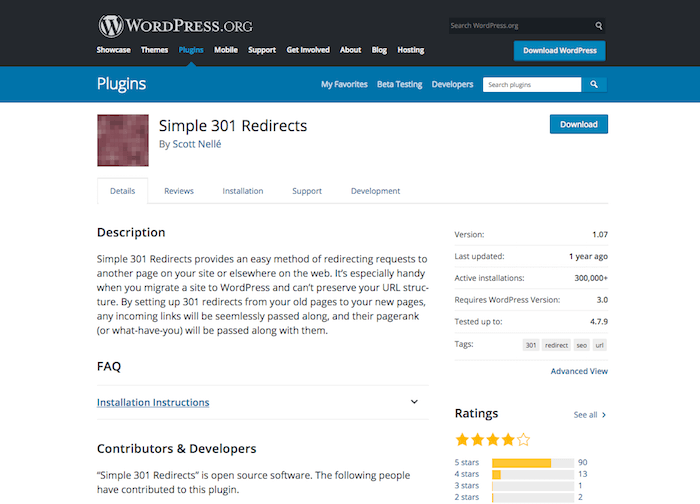 10

. 404 to 301
While a certain number of 404 pages are common for any website, an increasing number of dead 404 pages can ruin your site in the long term.
So, you must find ways to manage the 404 pages on your site and make sure that your visitors are able to find similar content on your site.
Once you install this plugin, all the dead page issues will be taken care of. You can redirect the 404 pages to any page of your choice.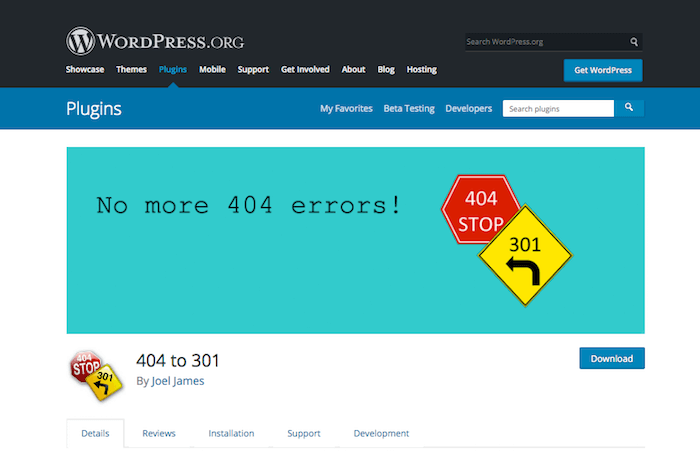 11

. Redirects Manager in Yoast SEO Premium
Yoast SEO plugin has always been a lifesaver for WordPress users. This plugin can handle a lot of things related to SEO for your site.
The redirects manager of the Yoast premium version can manage all the redirect-related requirements with ease.
Whenever you delete a post or page you can easily redirect the page using Yoast. It can handle the HTTP to HTTPs changes, whenever you move your domain or change the URL structure of your site, your content will be safe from any SEO-related issues as it can easily manage all the redirections.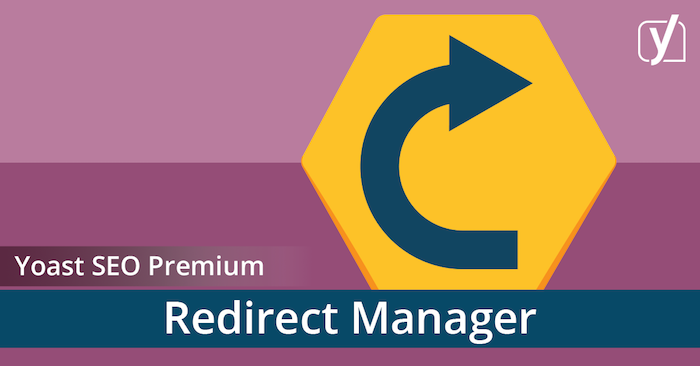 12

. All 404 Redirect to Homepage
This is one of the most popular and widely used 404 error page management plugins. This plugin simply redirects all the 404 error pages to the homepage of the site.
404 errors are very common and every website faces this issue no matter how big or small. But if the numbers are not under control then it will severely affect your site performance as Google can slap your site because of increasing error numbers.
So, you must do something to manage your error pages. You can redirect them to the correct URL or you can simply redirect all the 404 pages to your homepage.
Once you activate this plugin, you will never have to think about the 404 pages as this plugin will do a 301 permanent redirect for those pages to the home of your site.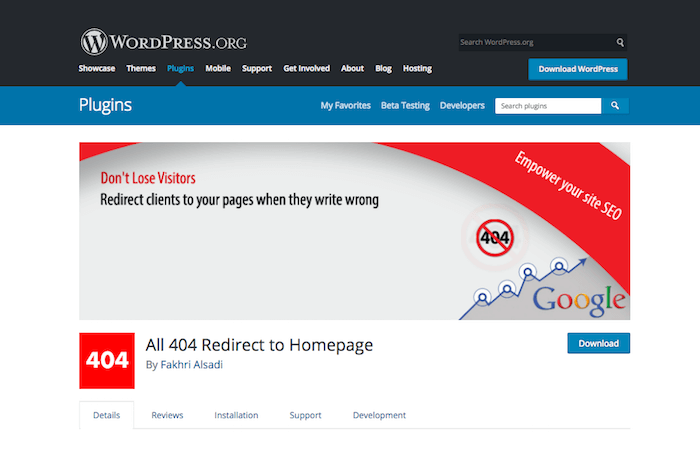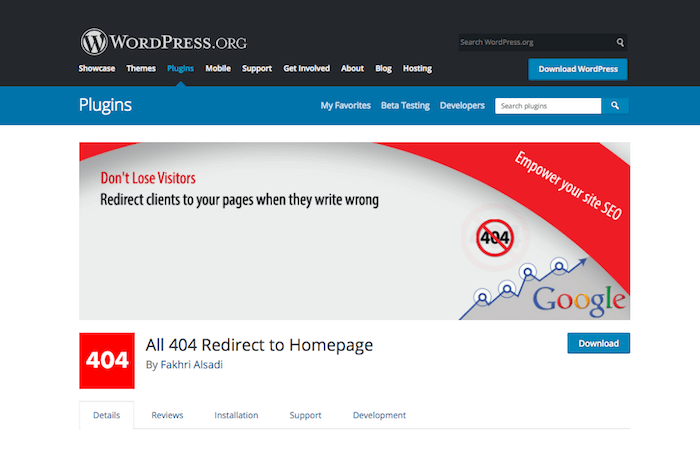 13

. Safe Redirect Manager
Another quality redirection WordPress plugin, you can quickly move the URLs from one to another with this plugin. It offers you a very simple and easy-to-use interface to redirect your posts and pages.
This plugin works perfectly on the WordPress multisite setup.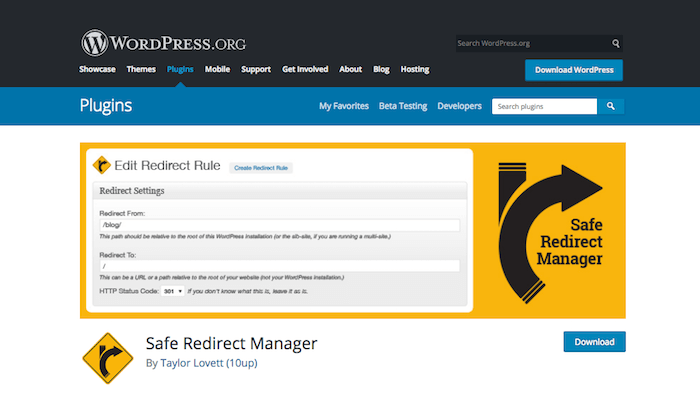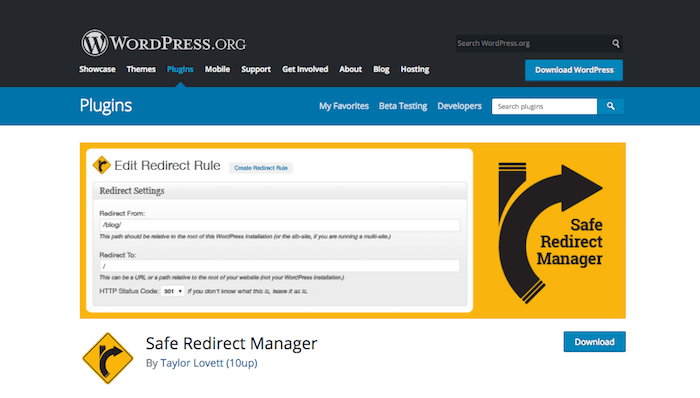 14

. Change Permalink Helper
If you change the permalink structure of your site and a lot of posts are already being published and indexed by the search engines, they will see the error page whenever anyone lands on those pages.
This is a very simple redirection plugin that will find the ID in the WordPress database and replace them with the correct new URL doing a 301 redirect.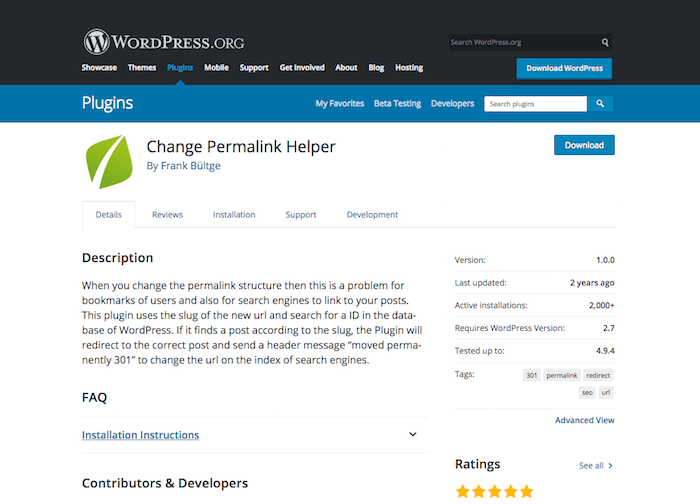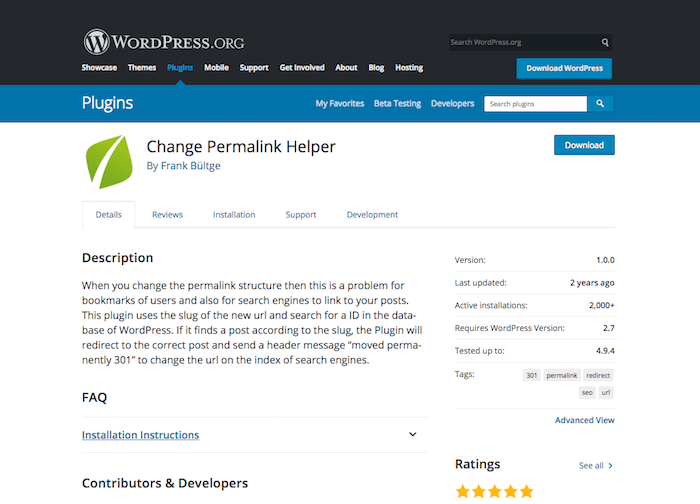 FAQs About Redirection Plugins
01. What is redirection?
Redirection is the process of leading a page to another page. If there is a change in the URL of any page, you should redirect the old page to the new destination.
02. What happens if we don't redirect a non-existing page?
If there is a change in The URL of any page and you don't redirect the old page to the new page, the users will get a 404 error on the page when they land on the old page.
You will lose traffic, you will lose the SEO value that the old page had, it can also impact the overall SEO score for your site with an increase in 404 pages.
03. How should I redirect a page?
There are multiple ways to redirect a page. If you don't want to use a plugin, you can edit your .htaccess folder and define the redirections. However, if you have a number of pages to redirect, using any of the plugins mentioned in this article is the best idea.
04. Which is the best redirection plugin?
We have included the top redirection plugins in this article. You can use any of these plugins for your site.
05. Which redirection type should I go for?
There are a number of redirection types and you can choose the one that fits your need. 301 redirection is used when a page is permanently moved to a new address. 302, 307 types of temporary redirections are used for temporary redirections.
Final Words
It's very important for any website to manage the links properly. You must keep a track of your error pages in the search engine console so that it never goes out of hand.
The WordPress redirection plugins mentioned in this post are good enough to take care of all your URL redirection need.
If you know of any other plugin that needs to be mentioned in this article, let us know by using the comment form below.