We have listed the best link building tools in this post that you can use to create strong backlinks to your site.
Backlinks are one of the most important components of search engine algorithm that will have a very strong impact on the ranking of your site.
No matter what search engine experts' advice and no matter what search engine giants like Google propagate, link building is a fact of online business life! Quite honestly, if you want your business to be "anything" online, link building is necessary, and for that, you need to make use of link building tools.
These tools act as 'enablers' – they give you access to broad data statistics and data analytics, finds your prospects to acquire links, perform as a medium between you and bloggers and much more!
If you are an online business owner, blogger, agency or just a freelancer, you need link building tools to either build the own business or for client services.
Keeping this in mind, I have created a list of reliable and useful link building tools. Note that these tools don't operate with complete automation; human intervention is necessary and recommended.
These tools will help to create and implement link building strategies.
Also, I would like to inform you that we have created some useful articles around this top that will surely help you to grow your blog such as this article about best tools to track blog performance so that you are aware of your how your blog is performing all the time.
And don't miss this article regarding 300 best blogging tools that will help you to take your blog to the next level in terms of traffic and revenue.
We have also created an article about the best backlink checker tools that will help you to check the backlinks of your competitor site and replicate those for your site.
List of Top Link Building Tools to Improve Search Ranking
Also Read:
SEMrush
We can't do without this tool, it is one of the most comprehensive tools that will help you to create a strong backlink profile.
SEMrush gives you the option to check the complete backlink profile of any site, the pages they are getting links from, the anchor text the strength of the pages in exclusive detail.
So, you can easily find the backlink profile of your competitor site and replicate that in your blog. SEMrush offers you a lot more than just the backlink analysis, you will have.
You can do a complete competitive analysis of your site with other competitor domains to check where you stand for each keyword.
The traffic analysis is another key highlight of this tool, you will have all the traffic data of any site at your fingertips so that you can do your analysis and make the best plan to grow your traffic.
The image below shows an overview of the backlink profile of Mashable.com. Similarly, you can check for any domain.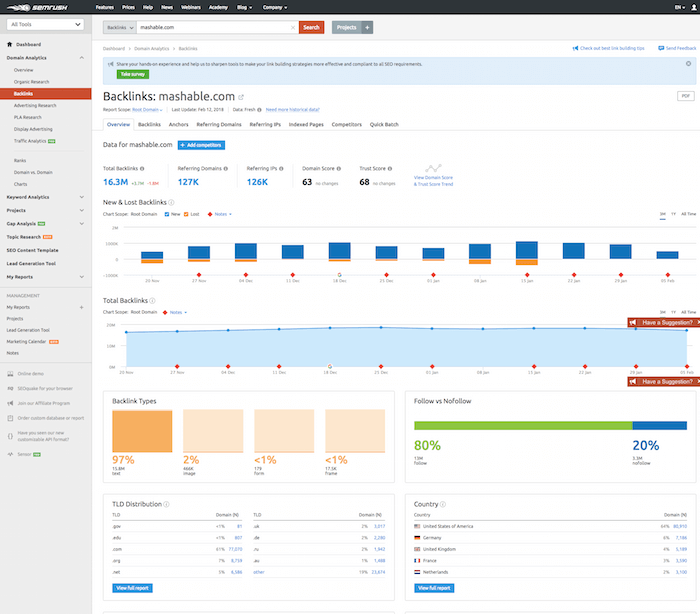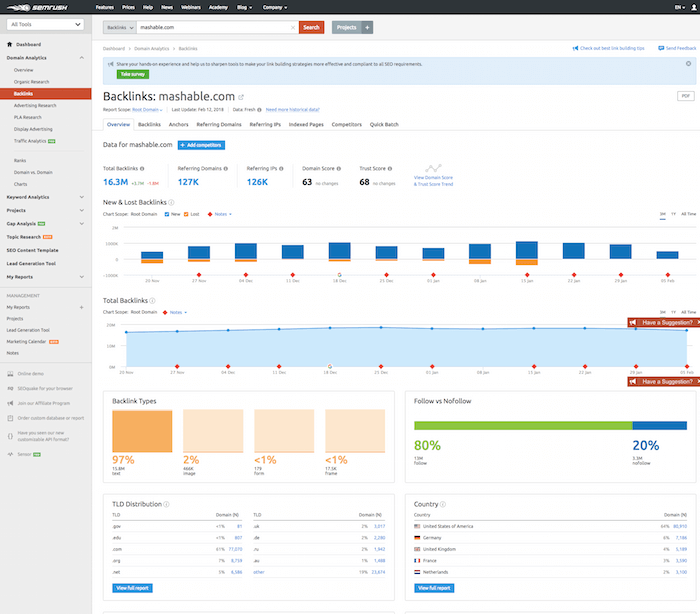 Open Site Explorer
Cost: Free & Paid
A tool built by Moz.com, the Open Site Explorer tool allows you to run a check on any domain. The tool updates data almost every month and display detailed domain results such as backlinks report, domain authority, site authority, Moz Rank, Moz Trust and more.
Learn how to use Open Site Explorer from Buzz Stream and Moz.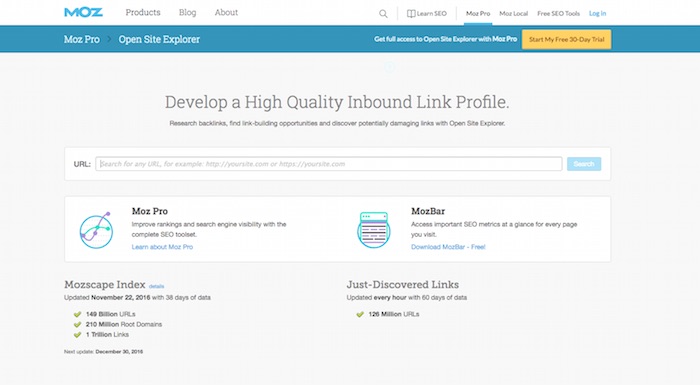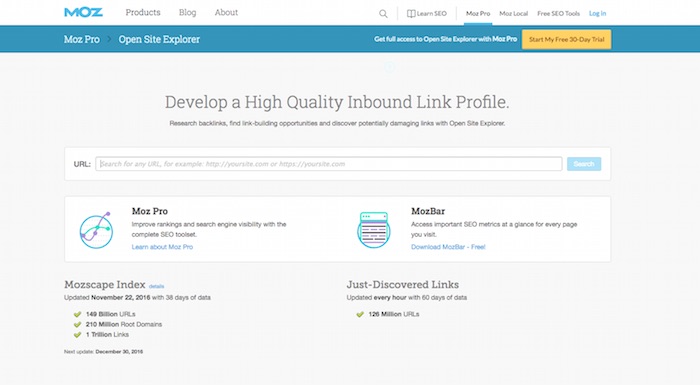 AHREFs
Cost: Free & Paid
It is one of the most comprehensive link analysis tools. The database is updated every day, and so you can uncover fresh data frequently. It digs up more data than the previous tool. Go through the details AHREFs Tutorials before using it.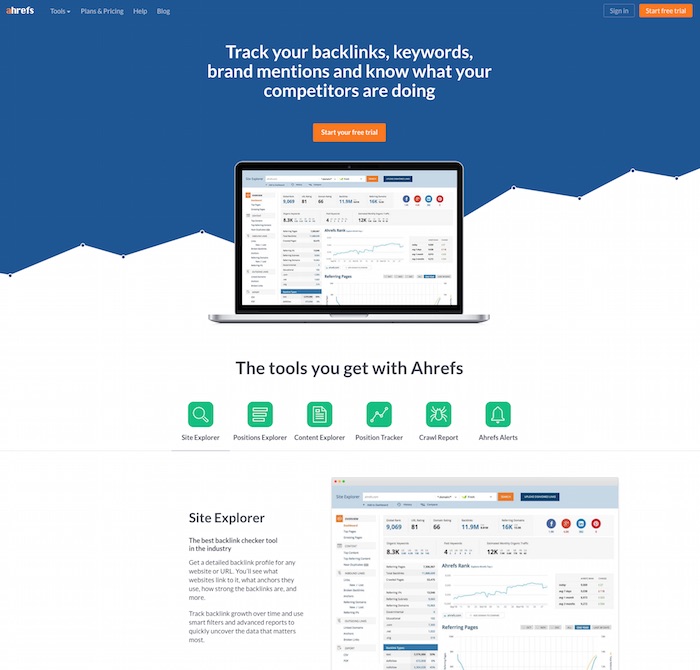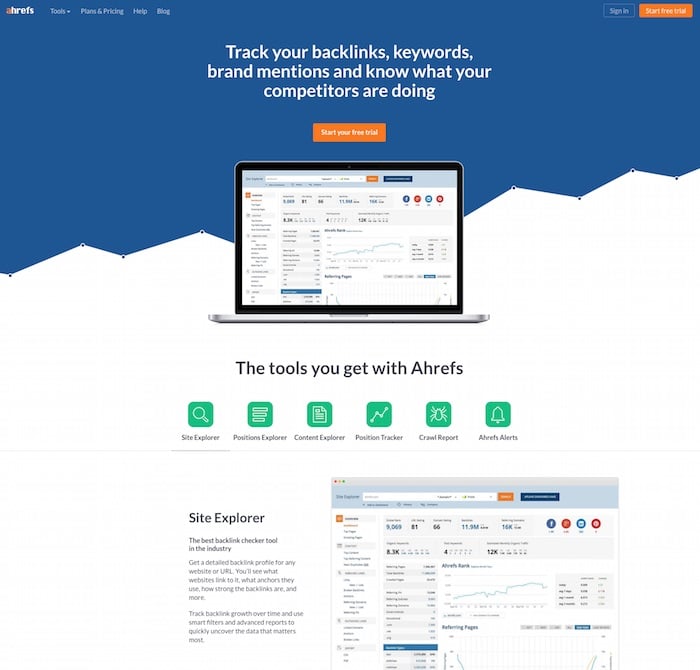 Majestic SEO
Cost: Free & Paid
The Majestic SEO tool has its powerful crawler and it works wonderfully as it updates every day and offers in-depth data. To learn how to use the tool, check out the How to Use Majestic SEO – Videos series.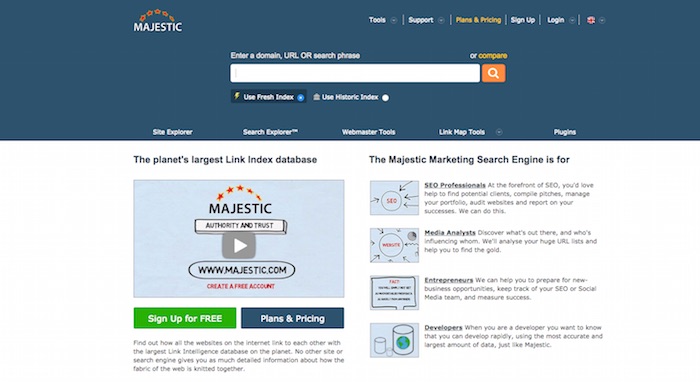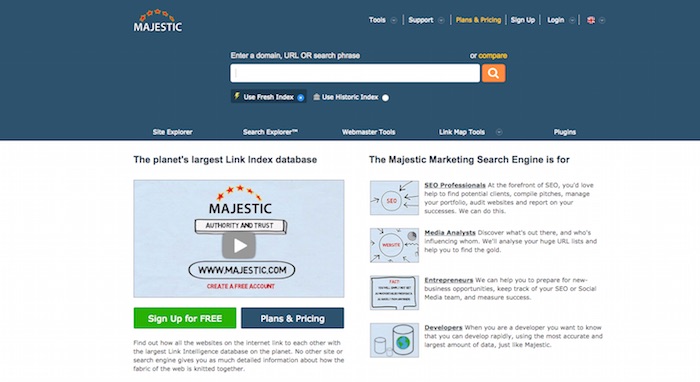 Google Webmaster Tools
Cost: Free
A large toolset offered by Google, link analysis is a powerful segment of this. The section shows you data of links pointing to your website.
The lists visible these days are fairly comprehensive when compared to other link analysis tools. You can check out this study by SEO Gadget done to demonstrate the comprehensiveness of Google Webmasters.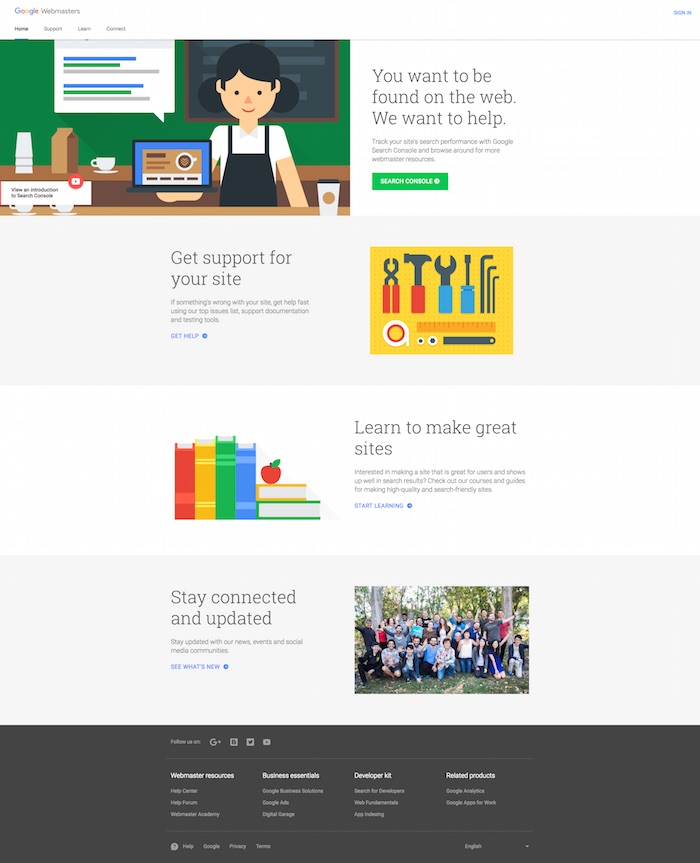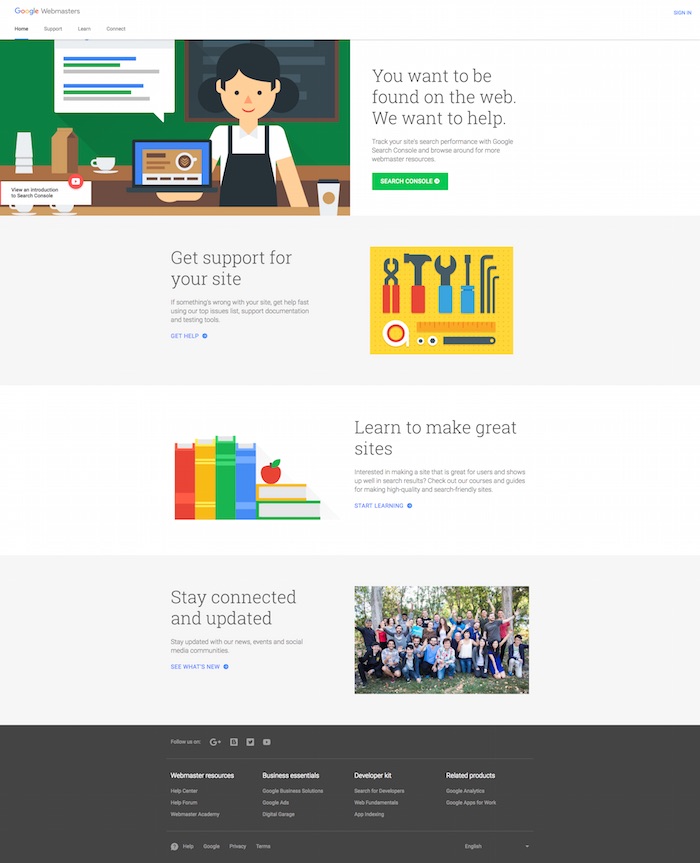 Group High
Cost: Paid
The tool is specifically for blogger outreach. It assists you in finding bloggers in your niche and if you already have a set of blog list, paste it into the tool, and it will deliver metrics about the blogs, including contact details.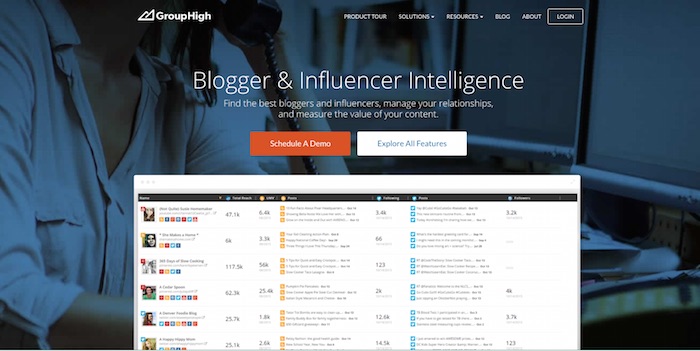 Link Profiler
Cost: Free
Developed by Tom Anthony, the doc-based SEO analysis tool enables the user to carry out quick analyses to reveal link anomalies. The Google Doc-based tool is developed based on the Open Site Explorer data, but you can also use it without Mozscape API access.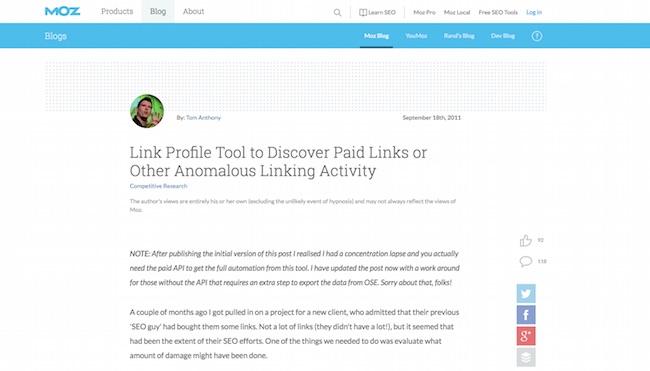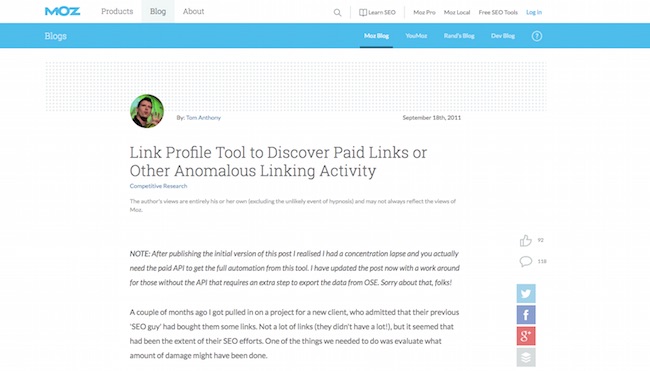 Link Research Tools
Cost: Paid
Apart from analyzing links, you can prospect links, monitor link and analyze competitor link profile too. The tool uses a lot of data from different sources and gives you a comprehensive report.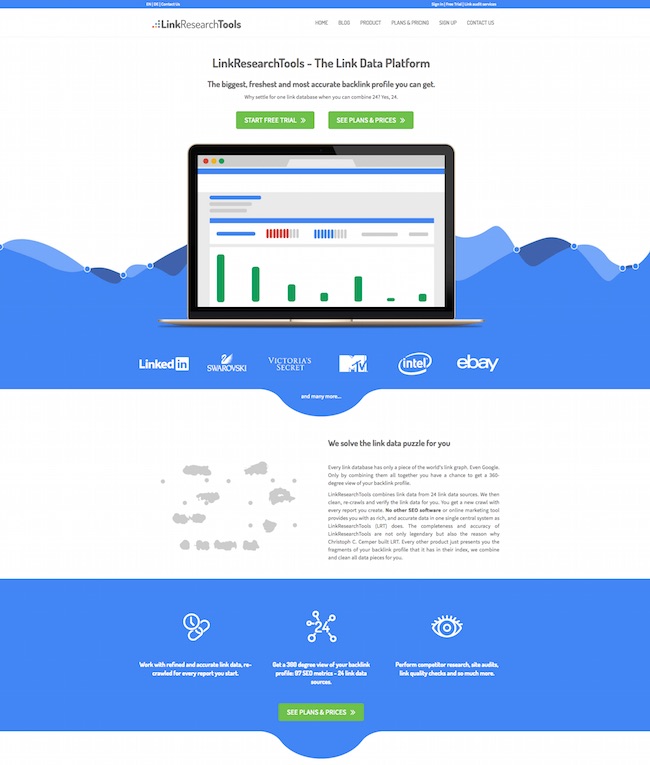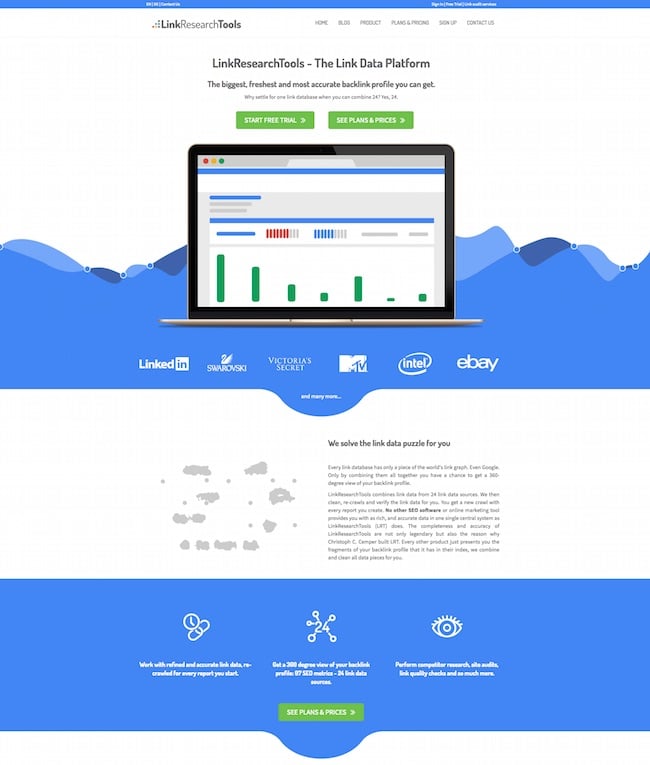 Buzz Stream
Cost: Free & Paid
It is called the "CRM tool for link building." Their enterprise software allows you to keep track of people you have contacted; emails sent and the resultant links. The software also pulls in relevant details like IP address, domain authority, PageRank and more.
Moreover, you do not have to waste hours preparing a contact list. Just enter the website name, and they do the work.
To learn how to use the tool, check out this Infographic on Link Building Using Buzz Stream.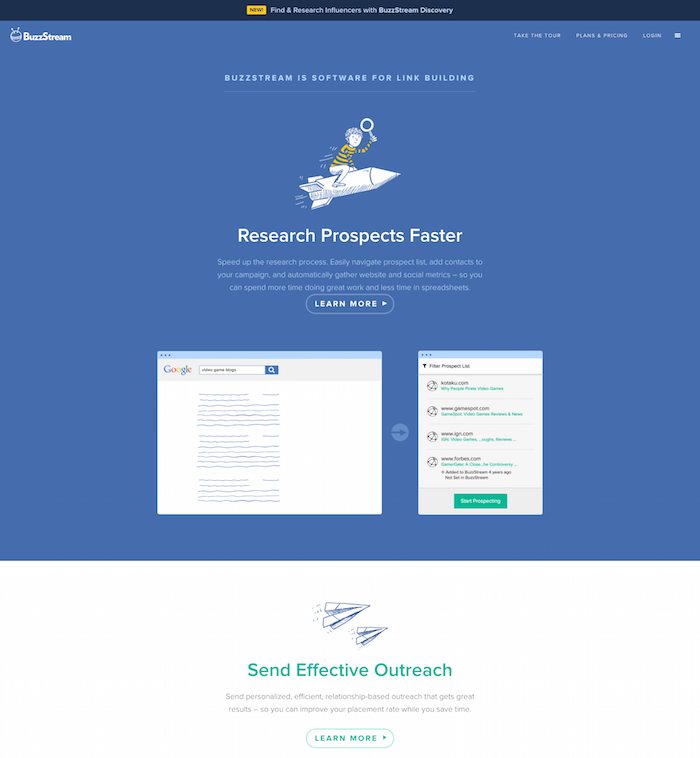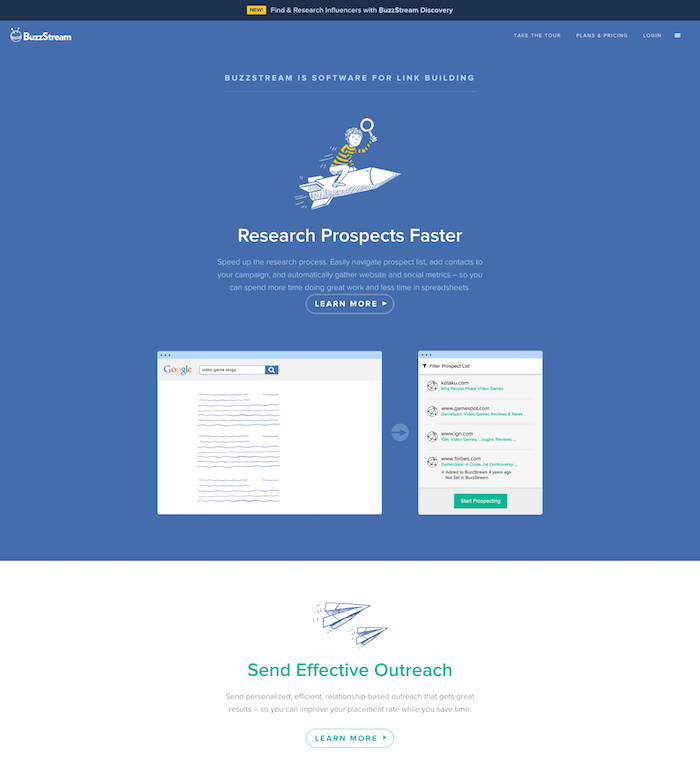 Boomerang
Cost: Free
For link building outreach, Boomerang tool allows you to send email, schedule them, and do follow-ups of emails which have not replied and set up the software to send you a reminder of who has responded to your email.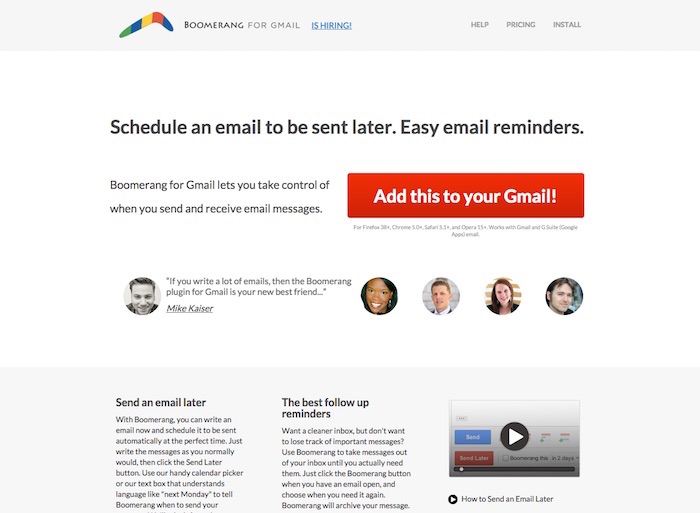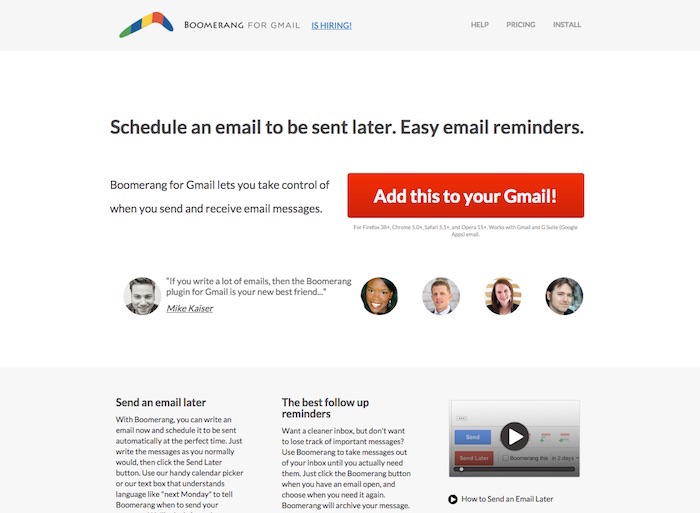 URL Opener
Cost: Free
We often need to open a lot of URLs at once. Using this tool makes it easy. Paste all URL's in this tool, and upon a single click, all the pages open in new tabs. This is important while engaging in link prospecting activities.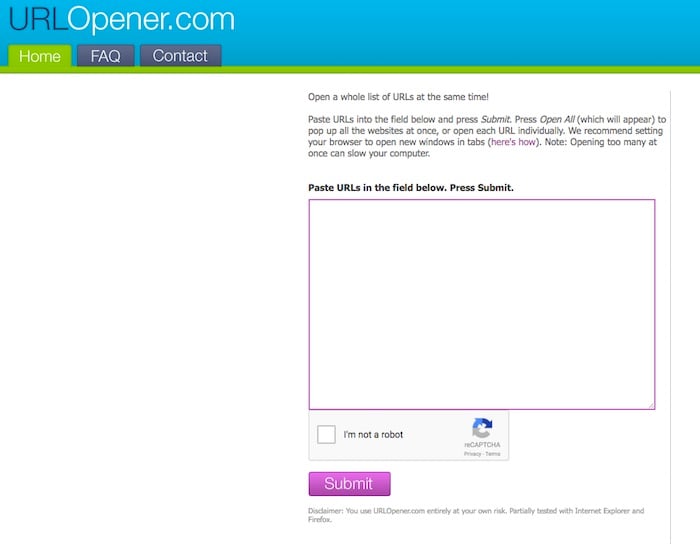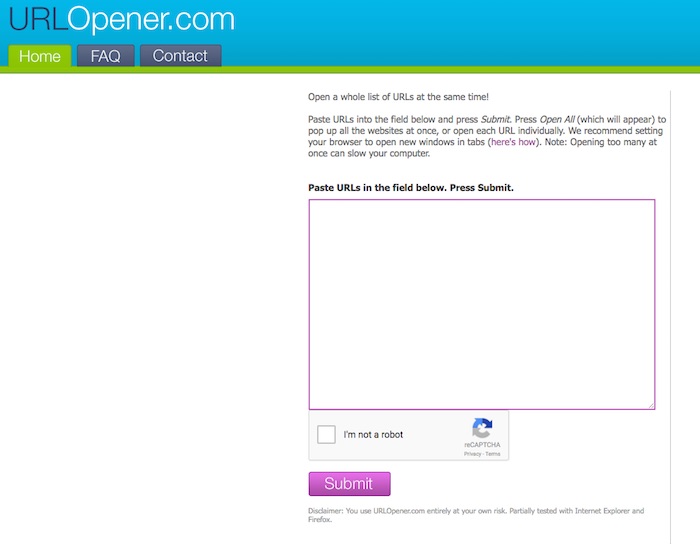 Broken Links Finder
Cost: Paid
Developed by Citation Labs, the tool search for broken links by using a core keyword; you mention the core keyword, and it searches Google database to return relevant results.
An interesting resource-based post on broken link building can be found here.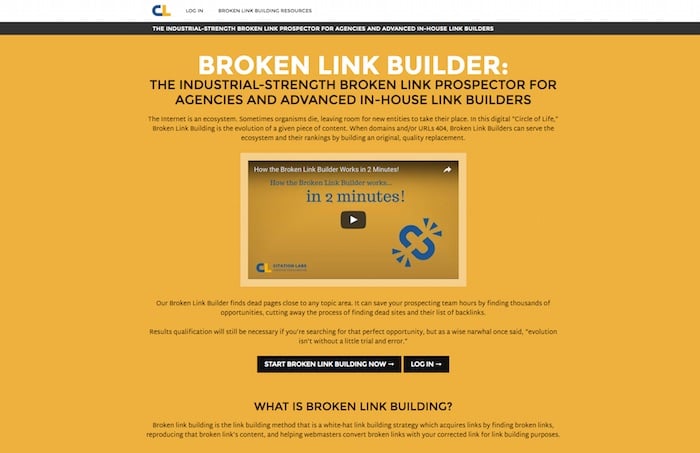 Raven Tools
Cost: Free & Paid
The tools perform a lot of functions, but from link building point of view, the tool helps you to manage outreach. The tool pulls in data from Majestic SEO which helps you to get link analysis at the same time.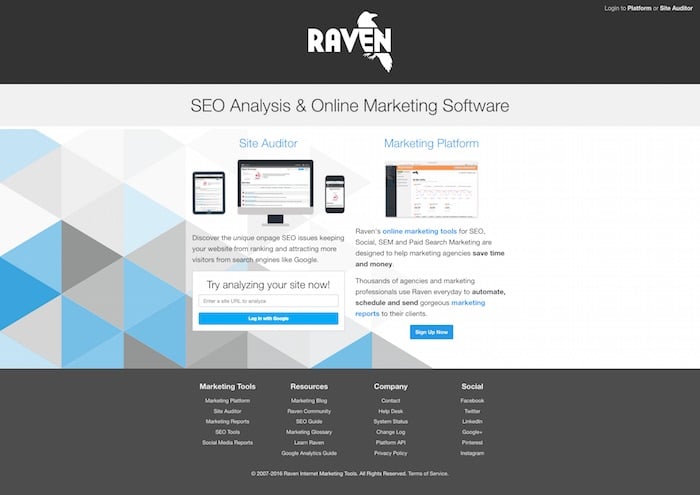 Zemanta
Cost: Paid
Add your website content to the database of Zemanta and the content will be shown to partnered bloggers who are looking for sources to get information. The information is given through a plugin. By content, we mean both textual and image content.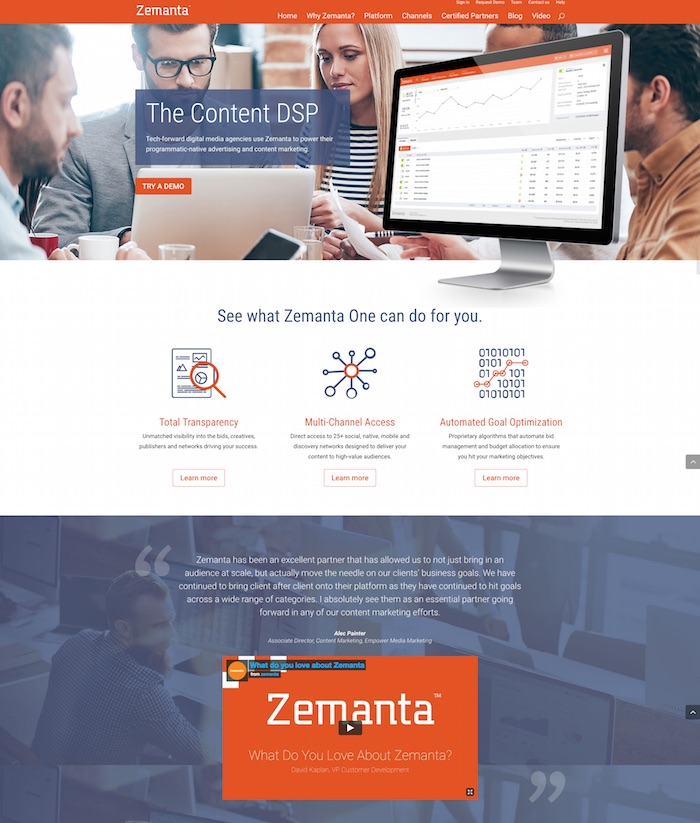 Endnote
Check out these link building tools and use a group of tools that suits your business. These tools are mostly in paid formats. Looking for something free?
I won't recommend you to use SEMrush for your site, we are using this tool and it is perfect and offers all the data that will help you to create a strong backlink profile.