A list of some important backlink WordPress plugins that will help you to manage the links to your site and grow your business in the right way.
First of all. Do you really need a backlink plugin? What are these backlink plugins?
Well, we will try to answer these questions throughout the post.
Backlinks are extremely important from the SEO perspective. Naturally gained high-quality backlinks from related pages can surely improve the ranking of a page.
Please Note: Bad quality links from spammy sites or links from domains that are completely irrelevant to your niche and business can harm your site.
The backlinks surely have a great significance in the whole SEO process. The search engines bots use the links on a page to find other pages and sites on the internet.
So, in a way we are helping the search engines to discover new pages by linking to them from our articles and pages.
However, we should only link to the pages that are relevant to the content on the page.
We have already written about the best backlink checker tools that you can use to check the backlinks of your competitor's site and replicate them for your site. Or you can use those just to monitor the sites that are linking to your site to keep your backlink profile clean and safe.
In this article, we have listed some of the best backlink plugins that you can use to monitor the links to your site.
What Are The Best Link Management Plugins for WordPress?
Here is a list of some of the top link management plugins for WordPress to get more backlinks and manage internal links on your site.
Link Whisper
A freemium WordPress plugin to manage your internal links within your site. It is a must-have WordPress plugin that has the potential to boost your site to a large extent.
We have published a detailed review of the Link Whisper plugin that you can read to know more about the plugin.
If you have a basic knowledge of SEO, you probably know how important internal links are for your site. It can improve the overall SEO power of your site as well as improve the user experience.
Also, it will help you to pass on new energy to your old blog post making them stronger in the search engine results.
So, how does the Link Whisper plugin works?
As already mentioned it is a plugin to manage your internal links. It will help you to identify posts that are relevant to a post that you are editing and give you a simple quick option to link to those with just a click.
If your site is relatively new with a handful of articles, manual linking is not a big task. You can quickly search your site to find the relevant article and add the link in your new post. Though, it takes time.
However, if your site has hundreds of articles the task becomes tedious. It is really going to take time for you to search through hundreds of articles and find the perfect ones that are relevant to the news article and then manually link one by one.
Why not use this AI-powered system where everything is done almost on automation, you can simply choose the links that you wish to add then click and insert.
For example, I'm editing this article at the moment and when we scroll down the page, the Link Whisper plugin has already done its job by finding the linkable old articles. I can simply click and add those links to this article.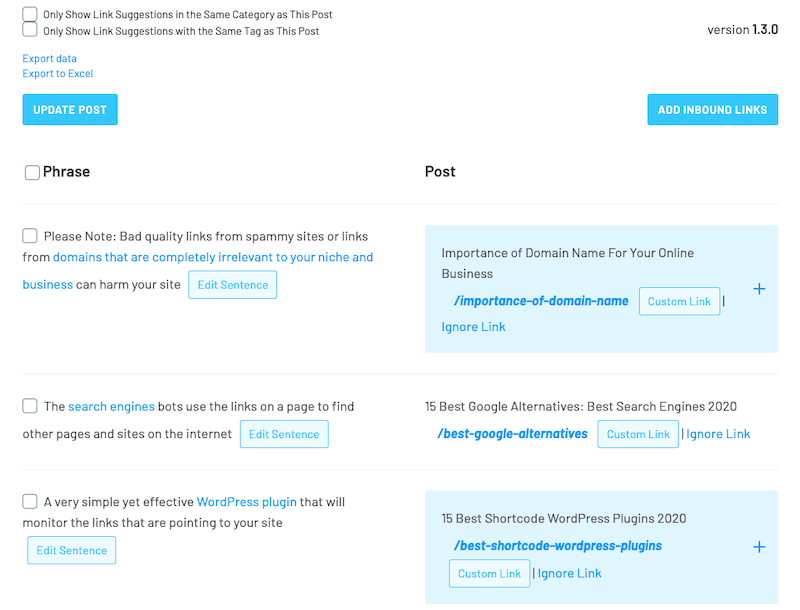 Other than the linkable articles it has recommended, I have the option to click on the (+) sign and find more relevant articles if I don't like the suggested options.
In fact, I can make a search with a keyword to find the most relevant article by clicking on the Custom Link option that you see.
Other than this, the plugin comes with a user-friendly dashboard to offer you complete detail of your internal link status. You can check each of your articles that don't even have a single internal link, you can quickly add some links to those articles to improve their ranking.
Incoming Links
A very simple yet effective WordPress plugin that will monitor the links that are pointing to your site. This plugin is very quick in discovering new links to your site.
The plugin will index the link as soon as there is a visit from any link. This can be helpful for you in many different ways.
You can keep a track of all link
Decide to keep or disallow depending on link quality
Thank the sites that are linking to your site
The plugin comes with a comprehensive dashboard to give you detailed statistics of all the links pointing to your site.
The plugin will automatically detect the new links and index theme to let you know about it. It will also give you the details of the link if it is followed or no-follow link.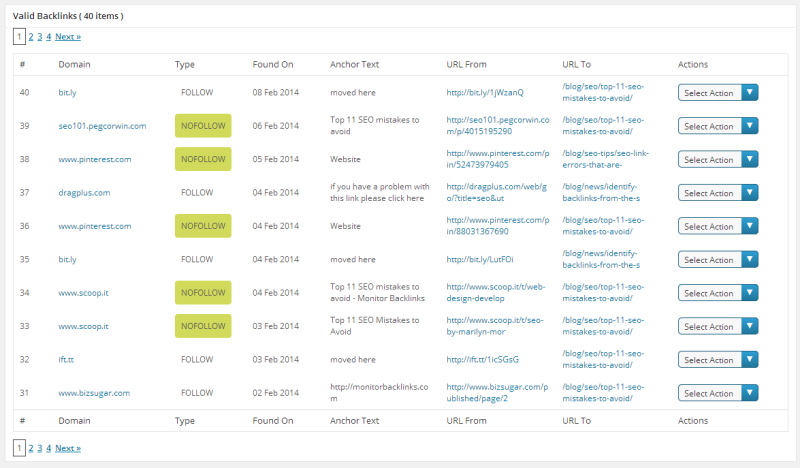 Ultimate WordPress Plugin for Backlinks
As the name suggests, this is a top-quality backlink monitor plugin that can be extremely helpful in your overall SEO process.
While good quality backlinks can improve the ranking of your site and increase traffic. Some bad links can destroy your site completely, as Google is very strict about the link quality of a site.
So, it is very important to keep an eye on the overall link profile of your site and disallow the bad links to safeguard your site.
This link monitoring plugin will always keep you updated about the incoming links to your site. You will get the details right on your WordPress dashboard making the process simple and quick.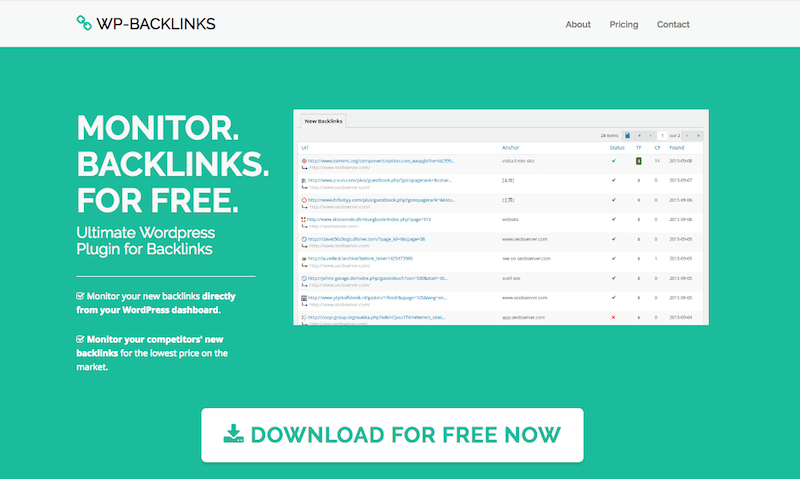 Consolety
The Consolety plugin will help you to increase the overall exposure of your content. It is a network plugin that can help you to get high authority backlinks on autopilot.
And not only backlinks, but they can also help you to receive a good amount of traffic from many other related sites in the network.
So, this is a link exchange network that displays the links from other sites as they read more links with your content.
If you are spending hours creating guest articles for other sites, this plugin can do similar link procurement but without spending any of your valuable time.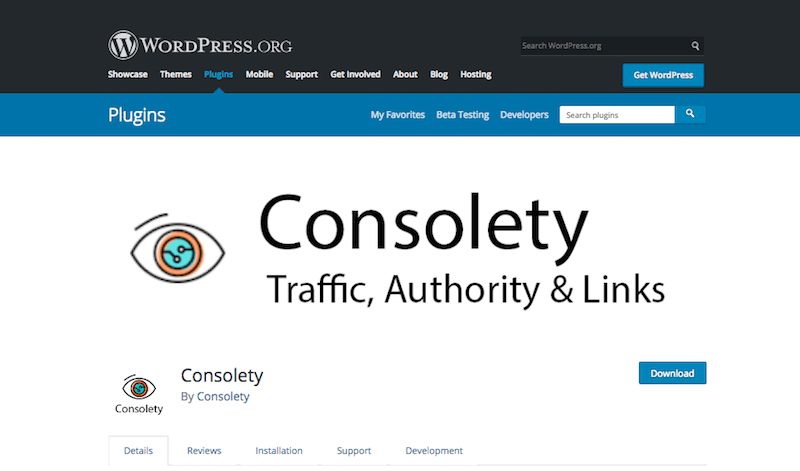 Backlinks Saver
This is another simple yet very useful backlink plugin for WordPress. In the process of creating content, you receive some backlinks naturally from different sites.
Now, there could be many instances when a particular page may not exist on your site anymore. The time-sensitive content, the content around a product that may be irrelevant currently may not exist on your site.
What about those backlinks that were pointing to those on existent pages on your site? You may have some quality links from high authority backlinks to the pages that don't exist on your site anymore.
This plugin will help you to save those backlinks for your site by redirecting (301 redirections) those links to the homepage of your site.
This process will help you to put those links to use and increase the overall authority of the homepage of your site.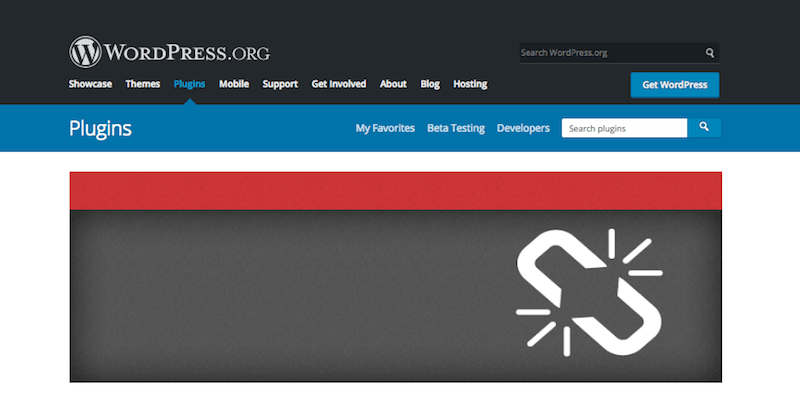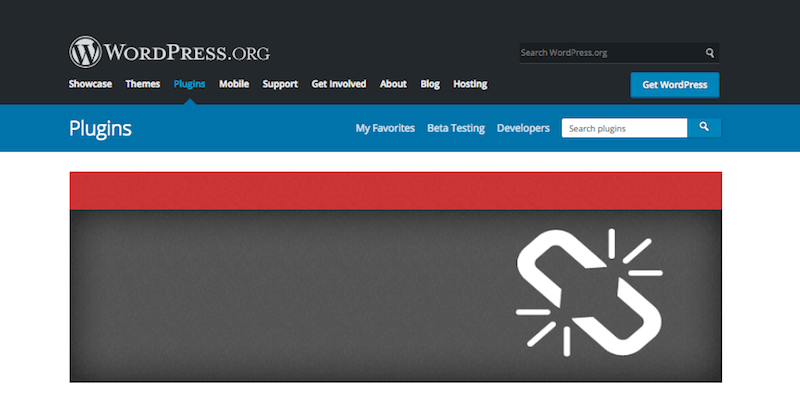 Final Word
If you look at the best backlink monitoring services, it costs $90 or more per month. Every blogger or business can not afford to spend that amount.
So, why not use these backlink plugins. These plugins are free to use and they will help you to keep a track of the overall backlink profile of your site.