You can produce a fake email address to help you with remaining anonymous while you are online.
A fake address makes it easy for you to keep your identity secure while online. The address can also produce a professional appearance to your email if possible.
There are many choices to find when looking for the best fake email generators around.
Here are a few of the top options that you can use online today. Each option works with many points for your needs and should be reviewed well.
01
. Hot Temp Mail
If you use your primary email ID everywhere while accessing the internet, you will be bombarded with spam emails, unnecessary offers and service emails that you will find difficult to keep cleaning.
So, a quality temporary email ID will help you to hide and make you anonymous while accessing something that is not so important or you need just once.
Hot Temp Mail is one such platform that will offer you a temporary email ID that you can use to signup for offers and services. You can use this platform to create as many temporary emails as you need and keep them used for a lifetime.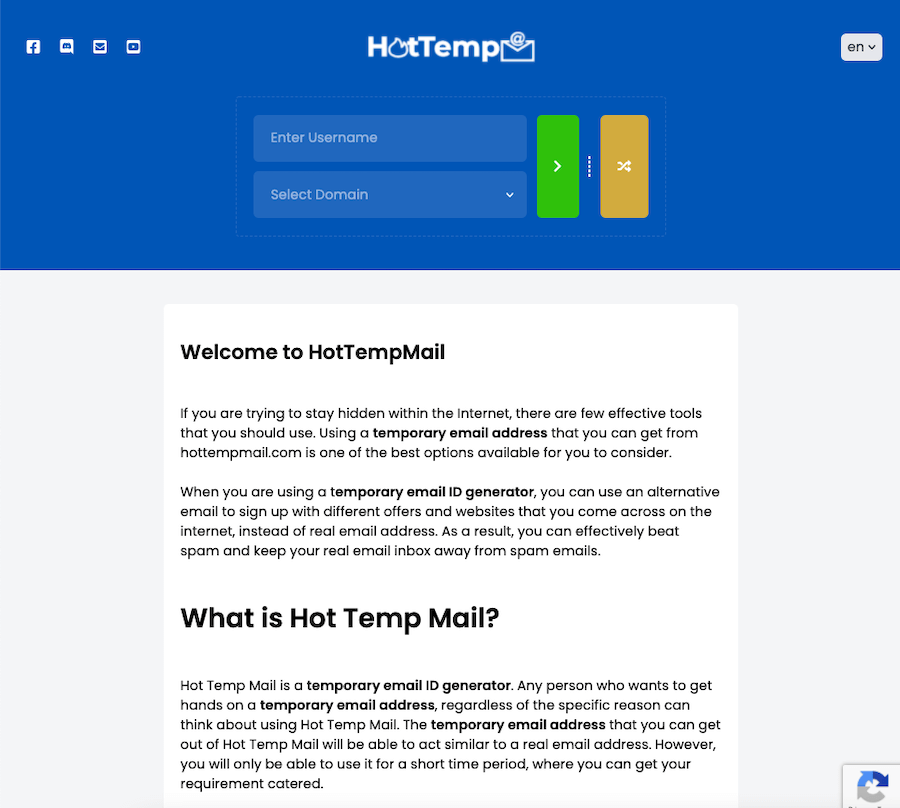 02

. EmailFake.com

You can start working with emails by using EmailFake.com. The service lets you register an email on any website you want to make it work on.

You can get confirmation emails to let you know the system is working and that the email appears as you are planning it.

The design also works with a setup that keeps your email message from being hit by a spam filter somewhere.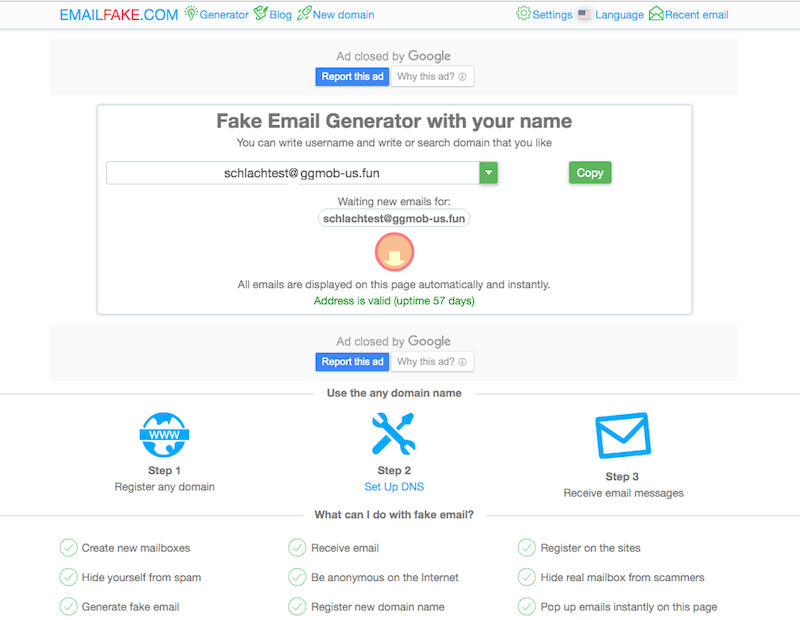 03

. Burnermail

Burnermail is a very handy temporary email generator that you can use to protect your primary email. You can use this email service to create multiple temporary emails that you may need for daily operations where you don't want to use your primary email.

You can manage all these emails with an online mailbox and respond if needed. Another advantage of this email service is that you can add as many recipients as you wish.

So, this could be a very handy service where you need multiple email recipients for the same email for a temporary purpose.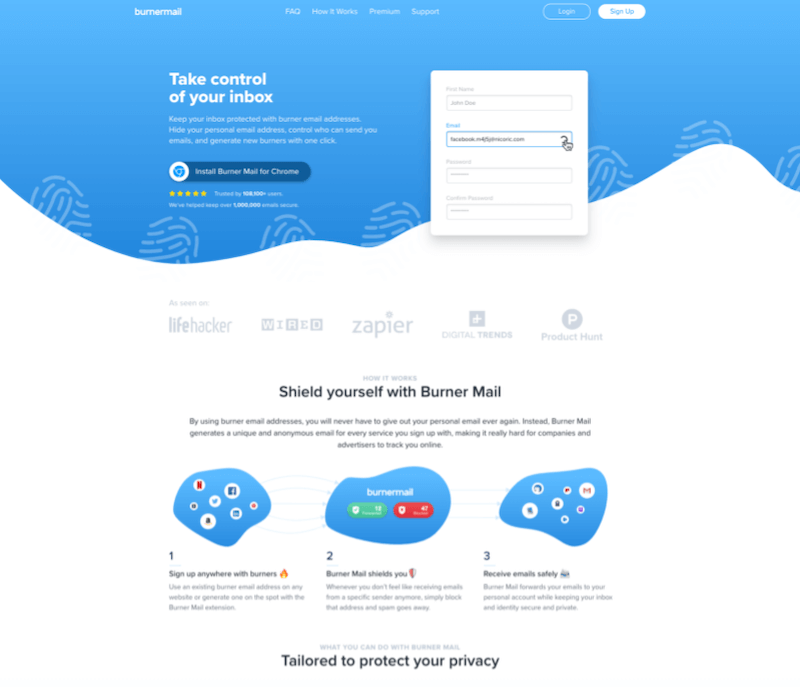 04

. Fake Mail Generator

The Fake Mail Generator lets you produce emails for free without worrying about the content being flagged by a spam review system.

Fake Mail Generator lets you create unique addresses that come with country-specific domains.

You can use this feature if you're aiming to reach people in certain parts of the world and you require unique email features to make your communications more distinct and useful.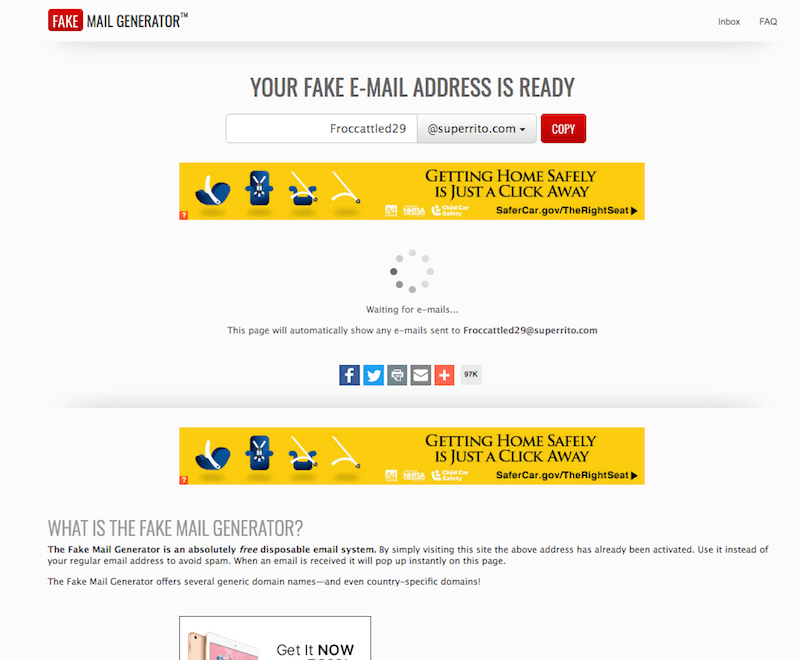 05

. Email Generator

The basic design of the Email Generator provides a good body for use that does not require anything too complicated.

You can produce a new email through this while working with second-level domains as you see fit. You can also test your emails through your personal email to figure out how well the content you're sending works.

The thorough approach used here confirms how well you can get a connection working without being hard to utilize.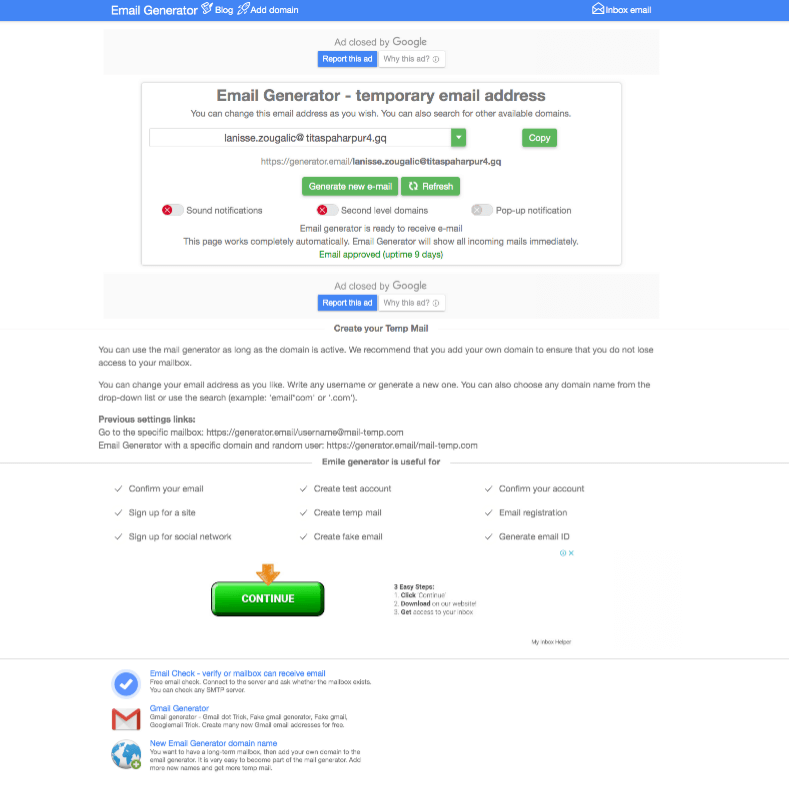 06

. Mailinator

Mailinator is helpful for getting your content out to many inboxes. You can produce free temporary email boxes and get messages out without worrying about leaving a big footprint.

The emails you send out are automatically deleted after a few hours, thus providing a simple approach to handling your work.
07

. Throwawaymail

Throwawaymail provides you with an inbox that works for 48 hours. The design of the inbox ensures you'll keep your content visible and easy to send without worrying about your content being around for too long.

The layout adds a good approach to work that is easy to follow and ensures your work is visible and functional in many ways.
08

. TempMail

The disposable mail design of TempMail provides a convenient arrangement that you will enjoy handling. You can copy and paste emails for different fake email addresses.

You can change your program setups well and produce a simple design that does not require your recipients to add their email addresses or Wi-Fi connection details.

The anonymous nature of the system allows you to get content to move out to many people.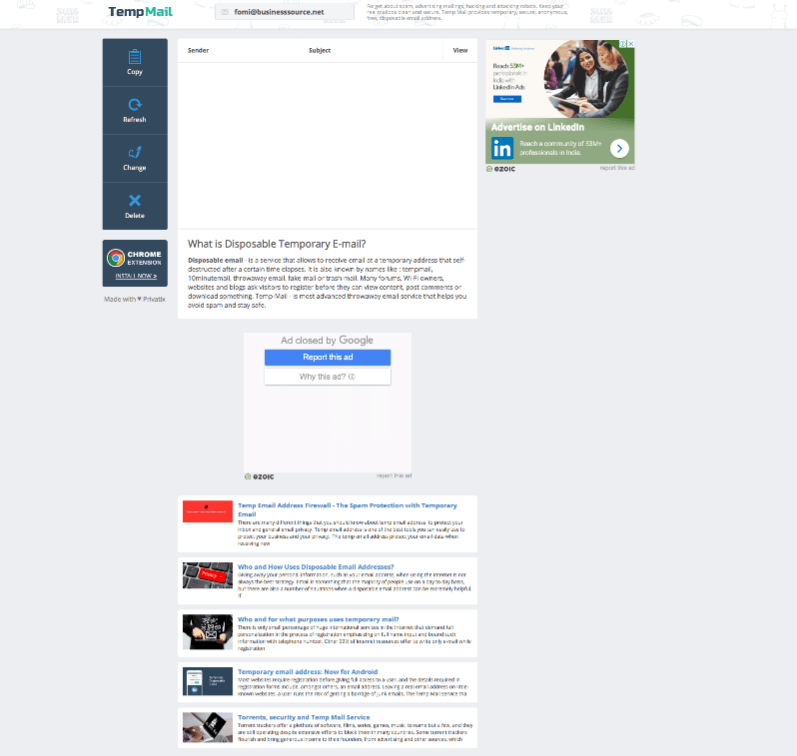 09

. Guerrilla Mail

You can also use Guerrilla Mail when you need to send out data to other people in moments.

Guerrilla Mail uses a layout that lets you produce a random email address with a unique username followed by a distinct descriptive fake URL.

You can customize these features by refreshing the screen as necessary. Guerrilla Mail lets you get emails sent out while destroying the content in a few bits as necessary.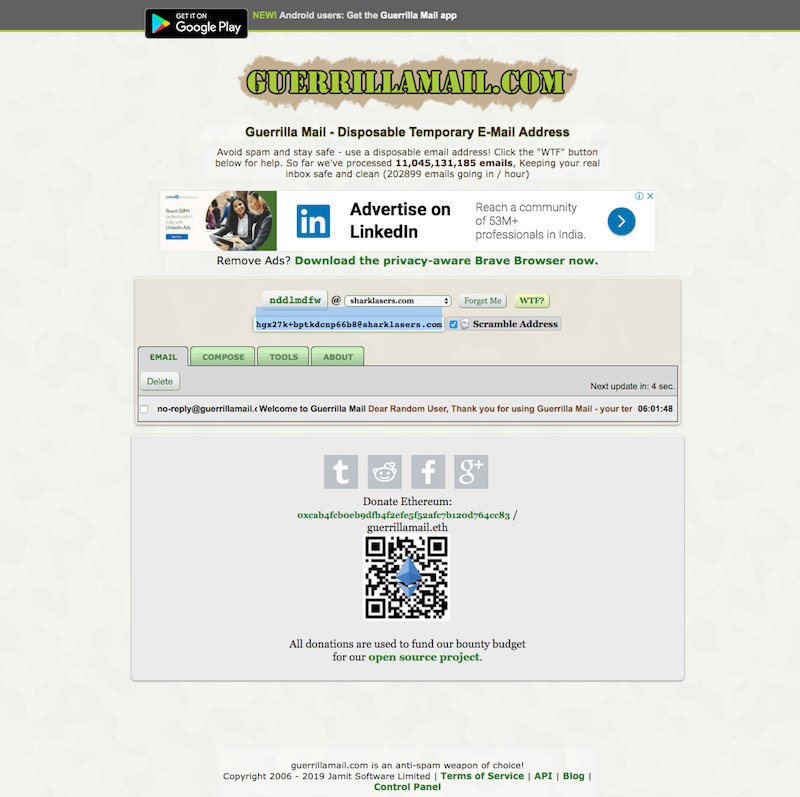 10

. 10 Minute Mail

As the name of the website suggests, 10-Minute Mail produces a temporary email address that will be destroyed ten minutes after you produce it. You can send and receive messages through that email account.

The convenience of 10 Minute Mail ensures your content is sent out well, but you will have to note how well your message is produced here.

10 Minute Mail will only work for so long when producing the content you wish to utilize here.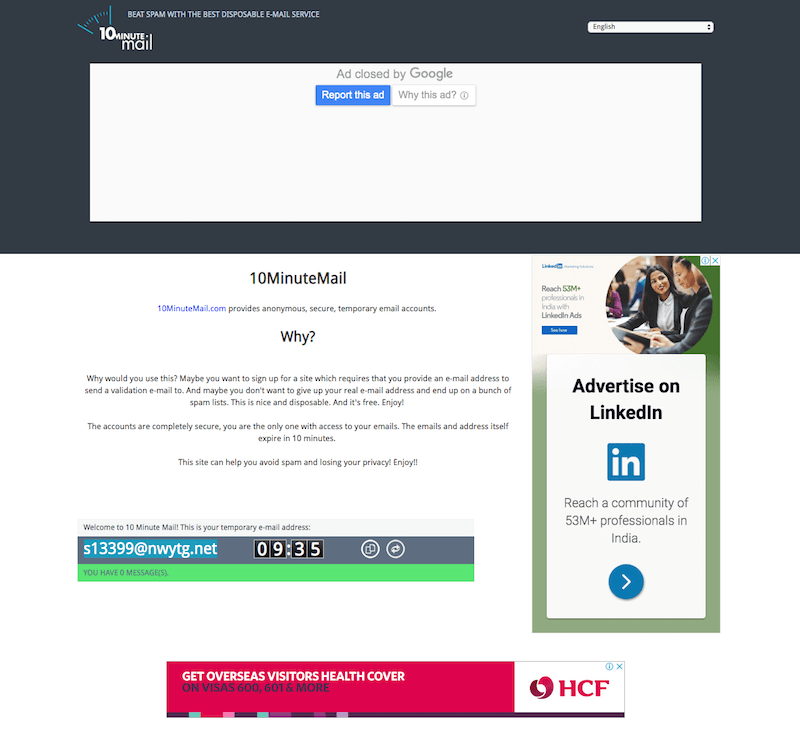 11

. Trash Mail

You can get the emails that you produce disposed of fast when you use Trash Mail. The system lets you create and fetch emails in moments.

The arrangement uses a simple design that lets you create a fake email address based on the domain name that you want and a unique user name.

The content that you produce will be kept away from spam programs and will not be flagged for anything that might be dangerous or hard to utilize on your setup.
12

. Yopmail

Yopmail does not require you to register for anything. You don't have to use a password either. Your messages can be kept for eight days in your temporary inbox.

You can save the data and then dispose of the content after a while. The design is useful for confidential time-sensitive emails, but the extended time period used here ensures you can manage your work well.

Yopchat also offers a direct chat feature that lets you chat with others without having to send emails, which works if you need to keep a transmission with someone confidential and organized well enough.
13

. Nada

Nada is another choice for your use that adds a comfortable layout for you to check out. You can get email messages sent out through Nada and then get temporary responses back through the same Nada website.

You don't have to refresh the screen many times over to review if the messages you're getting are being received or if you need an extra bit of help.

you can use it for any untrusted source that you can try. So, you don't have to worry about a potential spam email that you might receive from those untrusted sources. You can keep your regular official email safe while using services on the internet.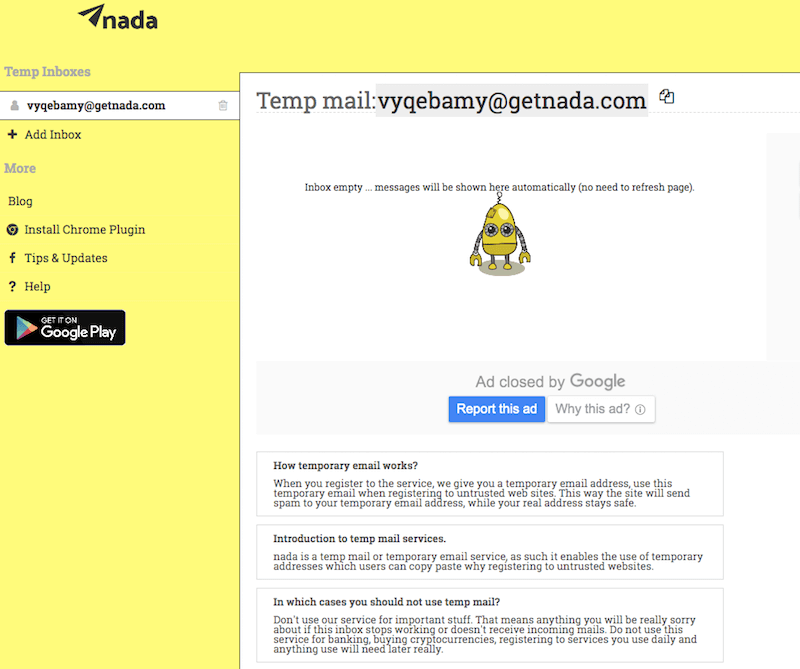 14

. Owlymail

The next option to see is Owlymail, a program that uses a web push notification system to let you know when you're getting your emails sent out well. You can also produce a custom username for your work.
15

. Dispostable

Those who don't have much time to spend when producing email accounts can use Dispostable for their needs. Dispostable is helpful for offering a thorough approach to your work.

With Dispostable, you can produce emails in moments with a minimal interface. The slim design ensures your content will be easy to load up and use.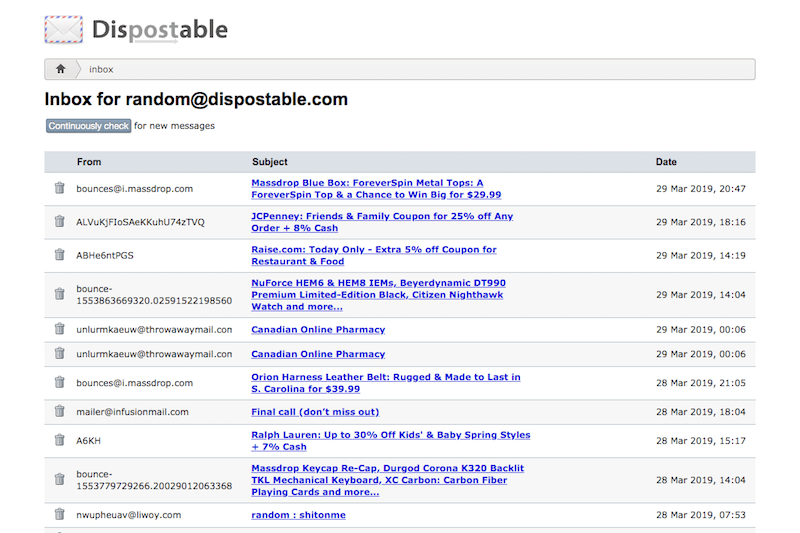 16

. Tempr.email

Tempr.email is helpful for basic use that one might require. You can use the Tempr.email layout to produce a message by using a key icon for producing the unique email you wish to utilize.

You can use a login option to review your mailbox in real-time.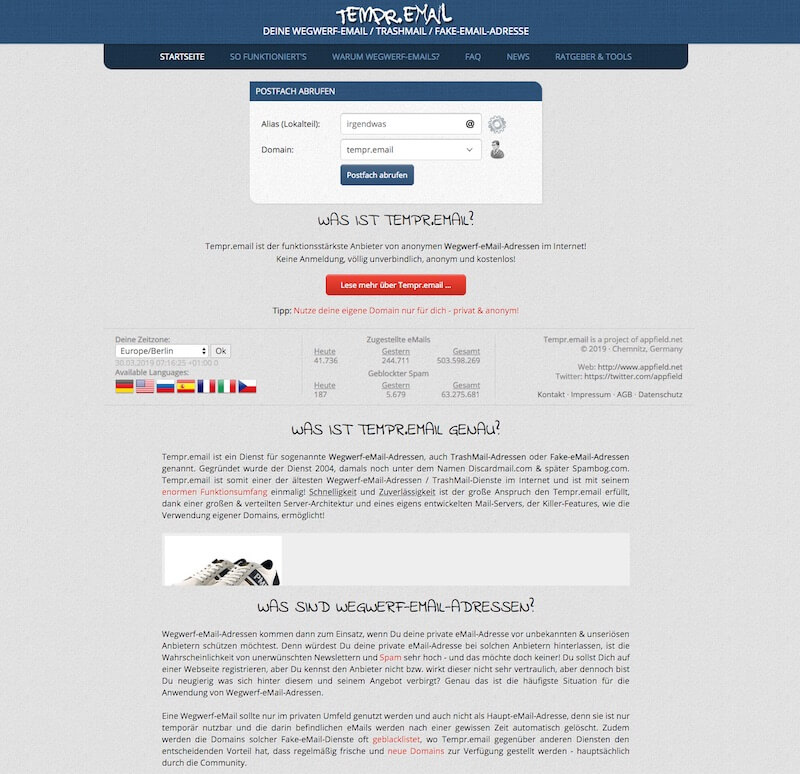 17

. GMX

GMX provides people with free email services. The fake email generation feature is one popular part of what GMX offers to its users.

With GMX, you can work with up to nine fake email addresses. You can delete individual addresses as necessary, particularly in cases where you are no longer getting the specific emails that you might demand.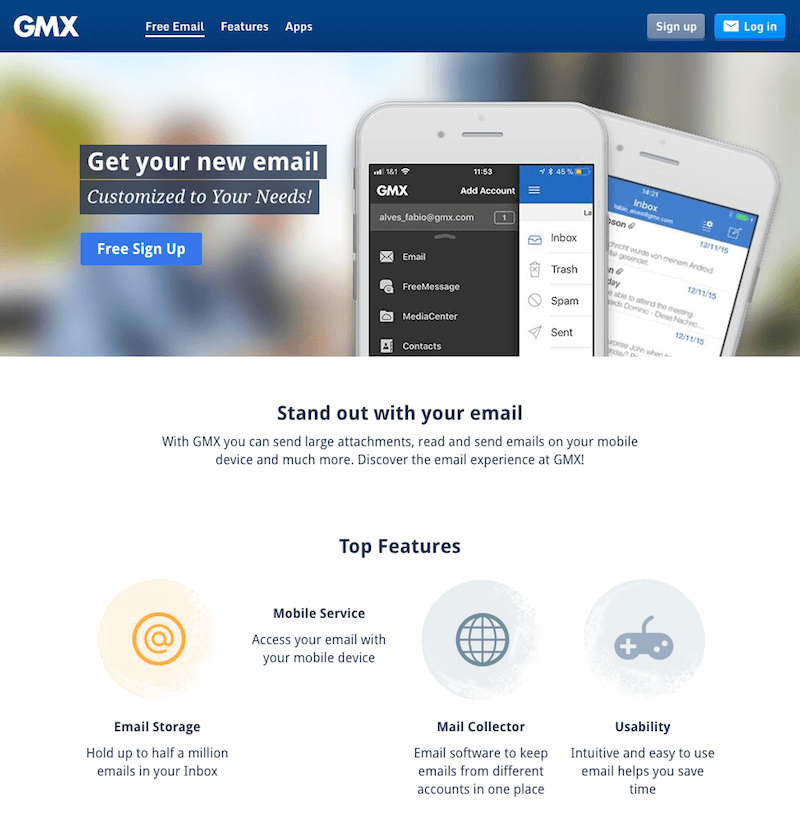 18

. Mail.com

Mail.com is another website that provides general email services to clients. With Mail.com, you can get information on different things you want to send to others in real-time.

You can use Mail.com to produce temporary emails with a general program. These emails may be linked to an official email address that you might be using for other needs.
19

. MyTrashMail

MyTrashMail is a little different from the Trash Mail site you read about earlier. MyTrashMail concentrates on working with active domain names.

You can use the site to identify active and inactive names, so you will notice how well you are making your content work for you.
20

. MailCatch

Your next choice to use is MailCatch, a system that provides you with a temporary inbox. You can receive quick emails through MailCatch without using any registration processes to get your content ready.

The quality design on MailCatch provides better control over how well you're going to manage your fake email setups.

The convenient design that MailCatch uses ensures you'll have more out of the work you're getting here.
21

. Mailnesia

Mailnesia focuses on providing people with ways to get emails out to sites that they might feel are insecure.

You can create an email account through Mailnesia and get your messages sent through the program in moments.

The design lets you manage your content fast and is fully accessible through your HTML browser. You won't have to worry about any content being saved on your hard drive either, thus giving you more.
22

. Outlook.com

You might not assume that Outlook.com is ideal for when you need to create fake emails, but you can use Outlook.com when you need to produce such emails with ease.

Outlook.com offers a helpful body where you can produce up to five fantasy email addresses. The useful design of Outlook.com gives you more control over how you're making your work visible.

Be advised though that you must sign up for an Outlook.com account if you wish to use this for your email needs.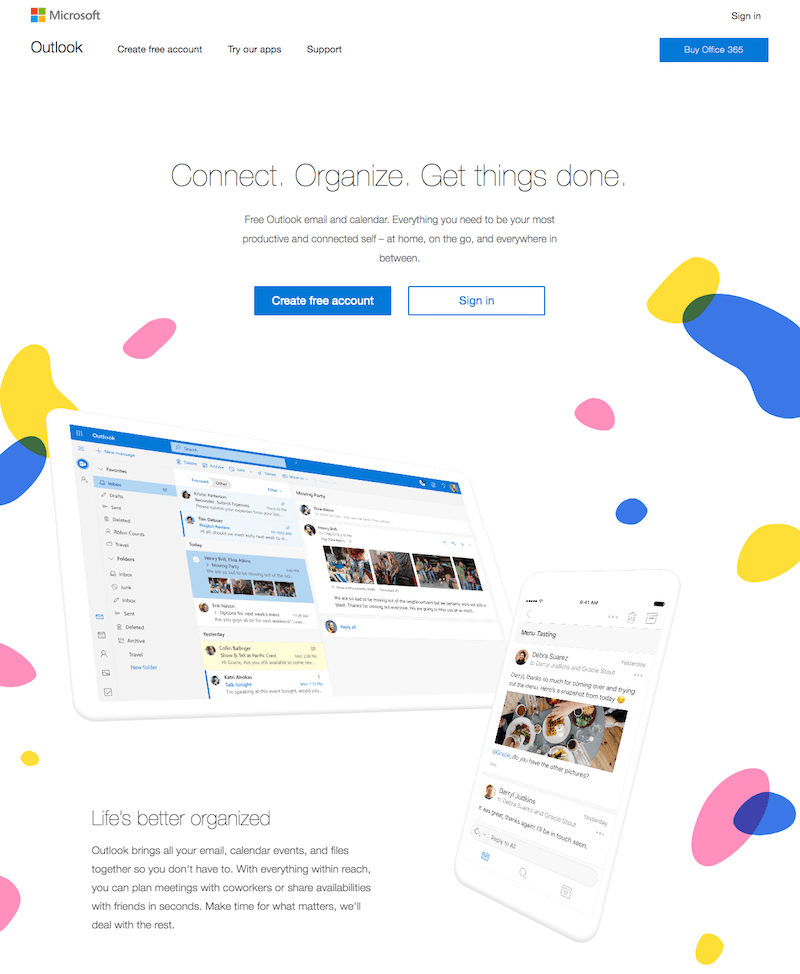 23

. Mint Email

Mint Email is a very simple random email generator that you can use to generate disposable emails that you can use for any temporary purpose.

MintEmail has been offering this service since 2007. So, you can generate an email and use it without the fear of receiving spam.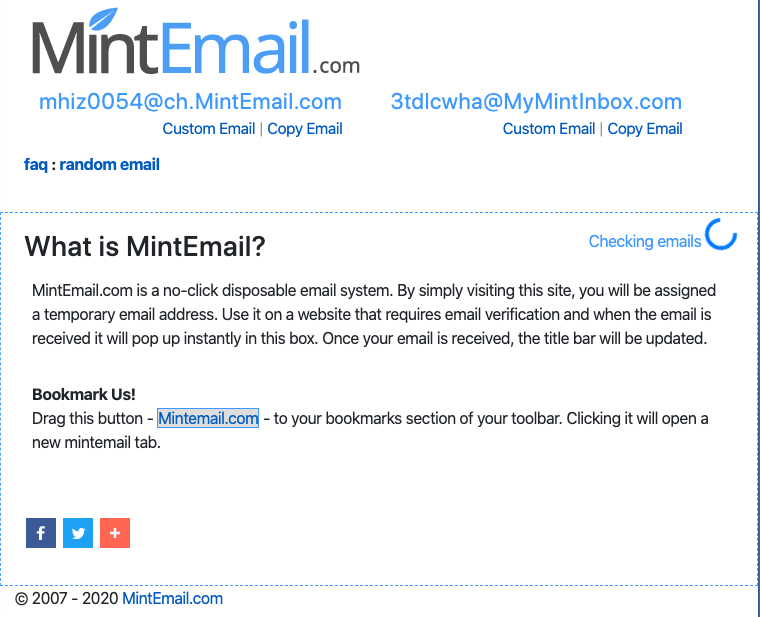 24

. Instant Email Address

Create as many temporary emails as you need using this Instant Email Address service. Almost every service asks for an email address these days and you can't provide your real email to everyone because your email box will be bombarded with spam emails.

Available for both Android and iOS platforms, you can instantly create a fake temporary email address as you need to signup for some temporary service where you don't want to reveal your real email.

You can install the free app to create and maintain multiple disposable email addresses.
25

. Proton Mail

Proton Mail encrypted, secure email provider based in Switzerland. You can use this platform to create a secure and free email ID that you can use for various activities on the internet.

You can use the Proton through all devices. In the free plan, you get 1 GB of total storage and 1 free email ID. You can send upto 150 emails per day.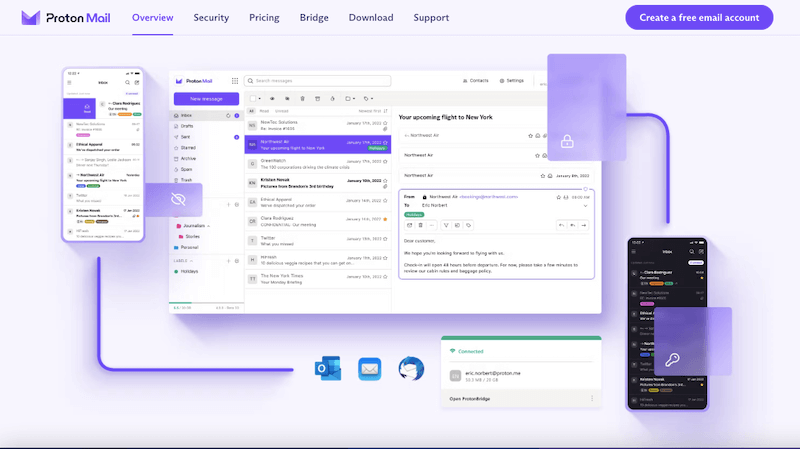 FAQs About Fake Email Generators
01. Is Using Fake Email a Good Idea?
It will entirely depend on what your objective is and where you are using a fake email. If you are using a fake email for an important business deal, it is certainly not a good idea. However, if you are using it for any random thing where there is a possibility of getting spam email, fake email is a good idea.
02. How to Generate a Fake Email?
You can use any of the fake email generators mentioned above to generate random disposable emails.
03. Is It Safe to Use a Fake Email?
As mentioned in point number 1, using a fake email is a good idea for not-so-important random activities on the internet. But certainly not for your business deals.
04. Can I Use Gmail to Create a Fake Email?
Gmail offers you the option to create more than one email account, so you can decide what kind of email you wish to create on Gmail. If you wish to create a fake email account, you will have to add fake details. However, why not stick to the random email generators mentioned in this article to create a fake email?
Final Word
You'll need to notice how well each of these choices can work when you're aiming to make the most out of your email setup.
You will love how you can make it easy for you to send fake messages to others without worrying about them being caught by a spam program.
Don't Miss These Articles