Looking for the best free business email service to create your business email? Well, we have included the best and trustworthy options in this article.
What have you been trying to handle when getting your business email plans going? You've got to see how well your business email setup is going so you can facilitate clear and useful communication between yourself and the others.
But you surely don't want to spend lots of money trying to make the most out of your work, right?
The good news is that there are several free business email platforms that you can utilize if you need assistance with getting your business email efforts to stay active.
Note: While all of these business email platforms are available for free, some options are available as paid versions with some advanced features not found in free editions.
Check the websites for the options listed in this guide to learn more about what they have to offer.
Gmail
The first option to use for a business email platform is Gmail. The setup that Gmail offers is simple for how you can get many accounts ready for free. You can use as many email accounts with a Gmail address as needed.
The two-step verification process that Gmail uses also ensures that your business accounts will be difficult for anyone to attempt to hack into.
You can also integrate your Gmail content with many useful Google-organized systems. You can use this with Google Calendars and Google Docs among other things.
You can also send files to Google Drive accounts through Gmail. Don't forget about the quick support for instant chats through Hangouts.
The versatile layout of what Gmail offers ensures you'll have more control over what you wish to plan out. But you should look at how well Google's other programs work before you start using Gmail.
It never hurts to see what makes the features Gmail has to offer work for you.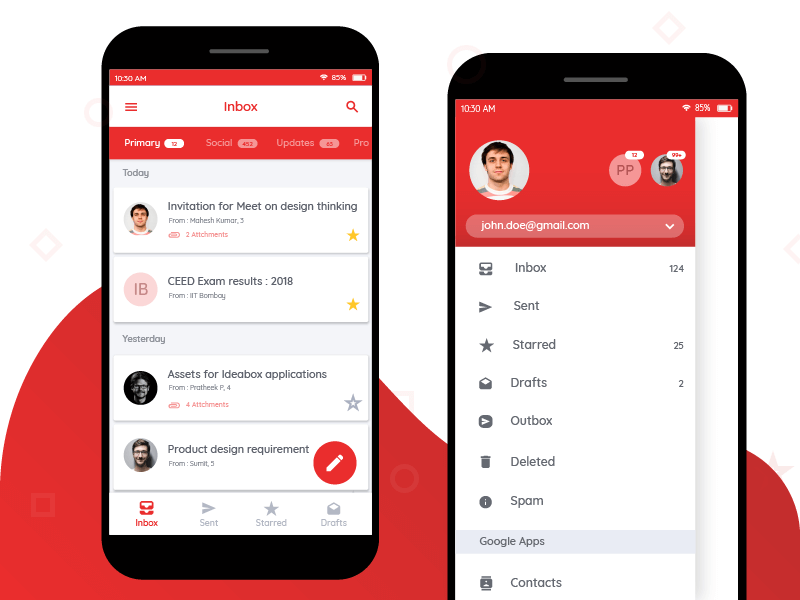 Outlook
Outlook has been trusted by people for years when it comes to business email. The Outlook is a Microsoft program that identifies your emails based on their priority. You can set points for which emails are the most important based on the subject matter, the person who sends those emails to you, and many other factors.
The layout that Outlook uses ensures you've got more control over your content. The two-step verification process also ensures you've got access to your content.
Microsoft's dedicated Outlook application also ensures you'll stay in touch even if you don't have a web browser open.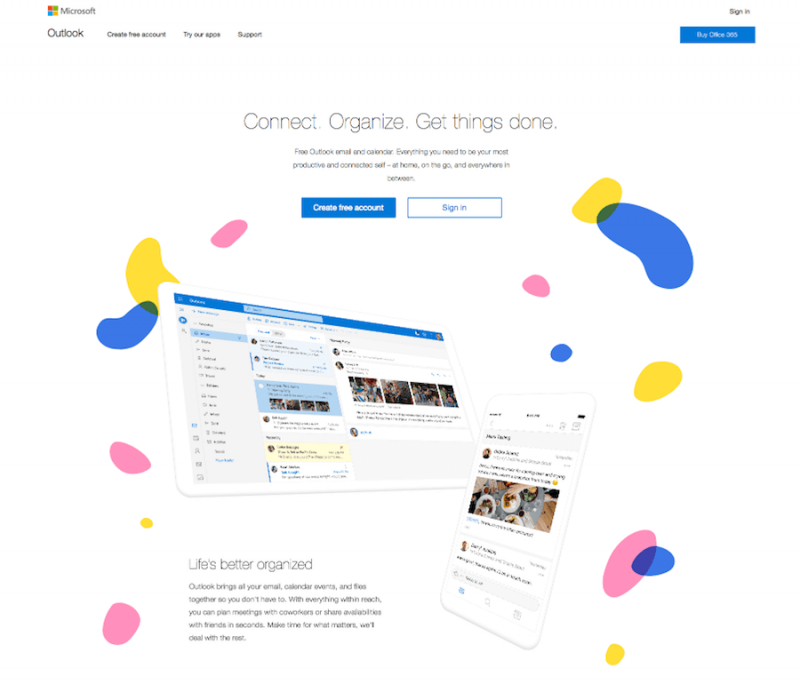 Yahoo Mail
One of the most intriguing parts of Yahoo is that the group is one of the oldest in the online world. Part of why people have been trusting Yahoo since the mid-1990s comes from how Yahoo offers many helpful free online services. Yahoo Mail is one of the best of these services to check out.
You can get a Yahoo Mail account ready to help you with managing the communications within your business. You can use Yahoo Messenger alongside your Ymail account as well as a calendar program that lets you identify what's happening in real-time.
The 1 TB storage capacity for your Ymail account is a huge part of what makes it worthwhile. You can also get your trash messages automatically cleared out in 90 days after you initially delete them. The SSL encryption and spam filters utilized here also add to the quality of what you can utilize.
AOL Mail
The days of America Online may be long gone, but the AOL name lives on in AOL Mail, a program operated by Verizon. This free email solution is helpful for your space, but what makes it outstanding is that you can produce your own email domain name with AOL Mail.
You can adjust the domain to fit the domain of your main website, thus producing a more professional and legitimate appearance to your emails.
AOL Mail also offers a full spam filtration and virus protection system that works well for keeping your data under control.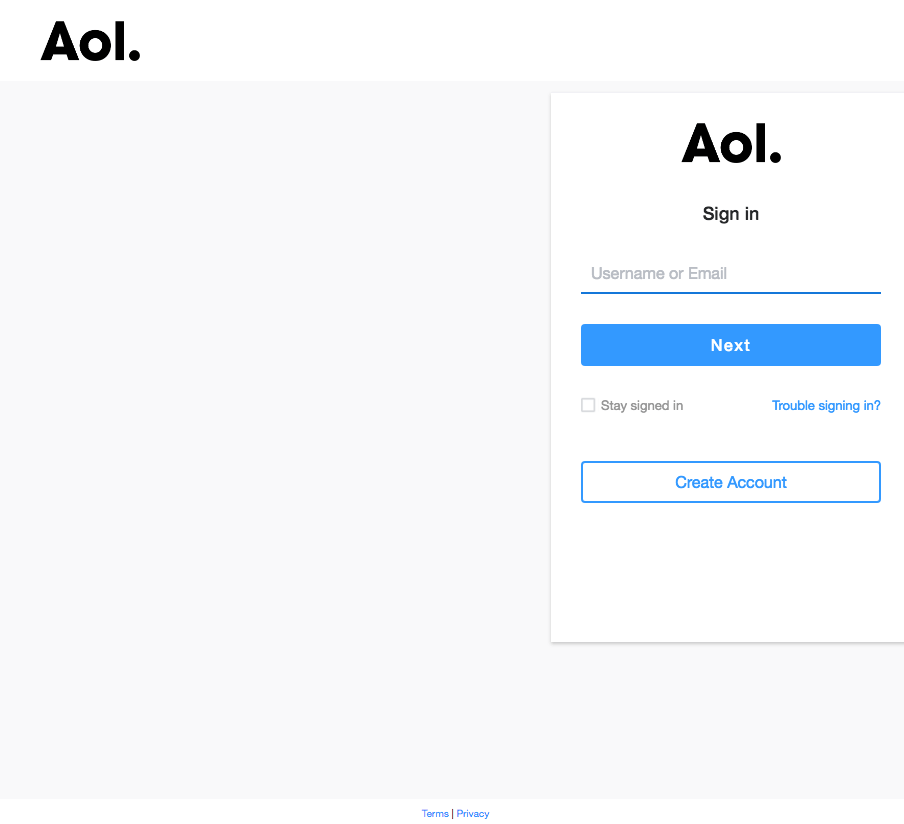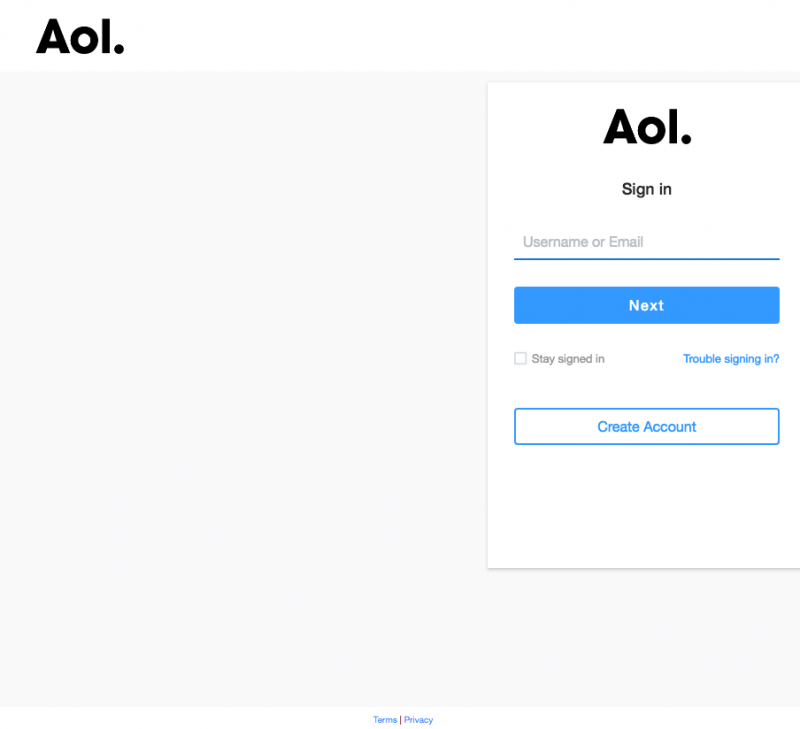 Zoho Mail
Zoho Mail is your next choice to see for your business mail needs. Zoho Mail offers a simple layout where you can manage your messages in minutes on a mobile device or desktop.
The system is part of one of many other points that Zoho offers for businesses, including support for creating new documents or producing unique websites of value.
Zoho Mail lets you work with up to 25 users and 5 GB of storage for each user. You would have to get access to a paid version of Zoho Mail if you want something with more data storage spaces or support for extra users.
You can also use Zoho Mail with collaboration needs in mind. You can create and share documents and move them along to other Zoho accounts in real-time. The data can be updated in real-time and adjusted by other people who have access to the files.
You can also adjust the permissions that you wish to introduce when getting people to access to content you want to work with.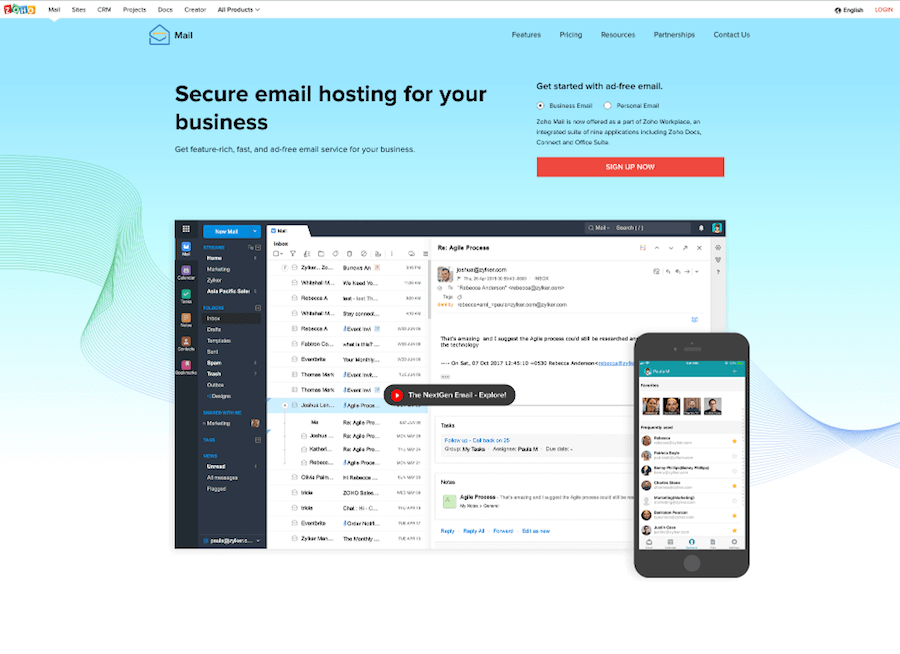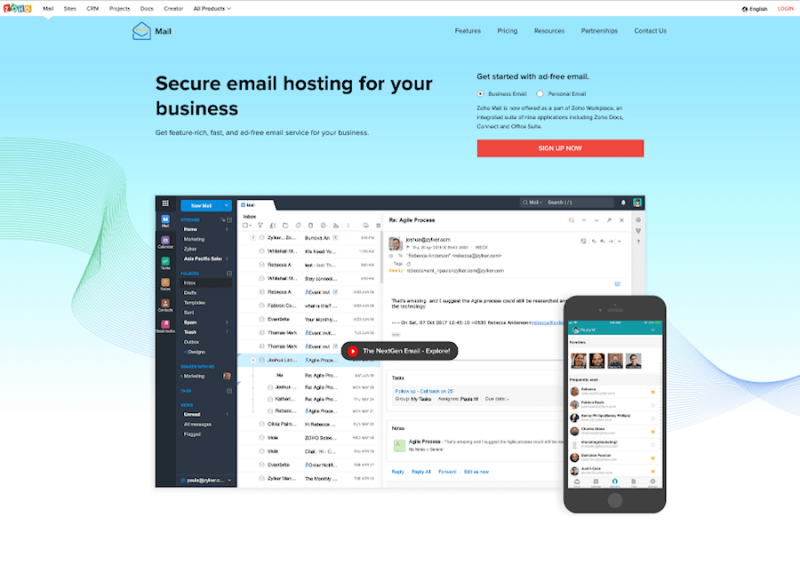 Mail.com
Mail.com is operated by 1&1 as a group that offers thorough support for creating email addresses that you can trust. The most intriguing part of Mail.com is that the site offers hundreds of custom domain names.
These names will provide you with different ways to convey your work to other parties with ease.
The convenient features that Mail.com offers include many that work with your specific business needs in mind.
Mail.com offers a calendar system that you can use for when you need to keep tabs on how well your messages are working. Mail.com lets you track all your events every week, so you'll know what you are doing when making the most out of your content.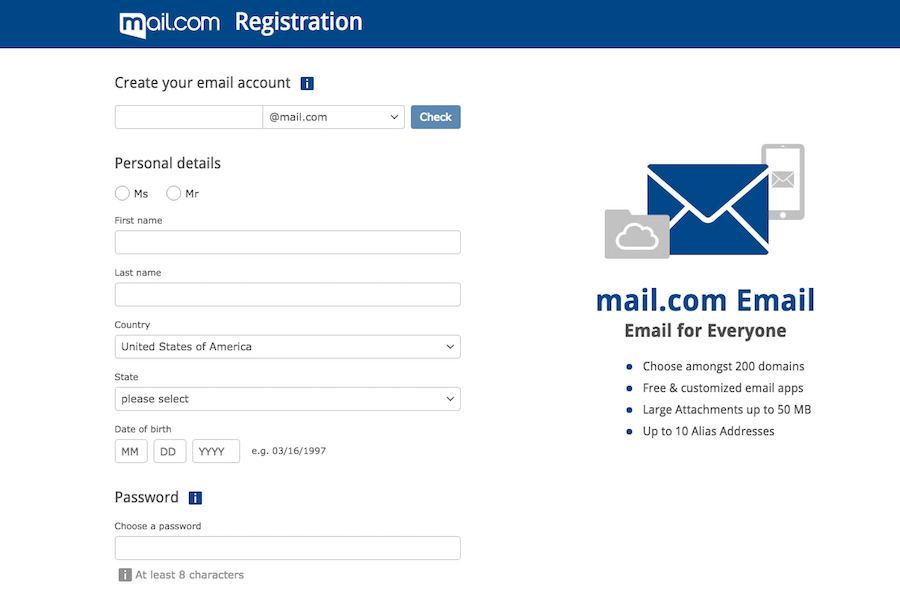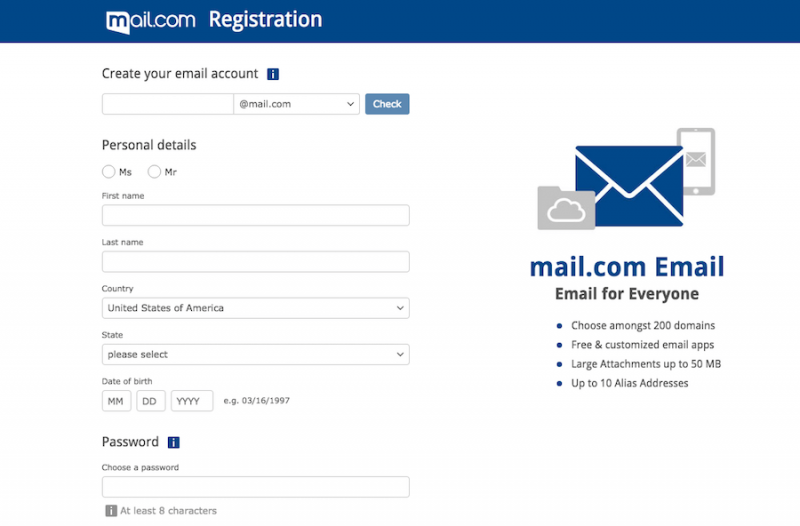 ProtonMail
The most important part of what ProtonMail offers for your email needs is that ProtonMail provides a thoroughly encrypted system for your convenience. ProtonMail encrypts the mail that you send between parties, thus ensuring no one will try to steal your information while online.
The protective nature of what ProtonMail offers is important for when you're trying to work with sensitive bits of data in your effort. After all, the setup that ProtonMail offers ensures that you'll keep your place safe.
You can also use ProtonMail on any device without having to download anything extra. The ProtonMail system offers a thorough setup for keeping your emails protected even when you are on a different computer or device from what you are used to.
The simple authentication process that ProtonMail uses also ensures you'll have the protection you need when getting online and being active with whatever you plan on doing.
GMX
GMX is your next choice to check out when finding a reliable service. GMX offers a thorough approach to keeping your content safe while you are online. The basic email system offers a useful design for keeping your content protected.
The spam filter feature is a popular point worth noting. You can also define the amount of time you want to store your messages. The filter lets you delete messages after a few days.
You can use this feature if you want to keep your content protected or ensure that no one is going to use your content after a while. The protective design used here is simple and works well for the effort you want to utilize.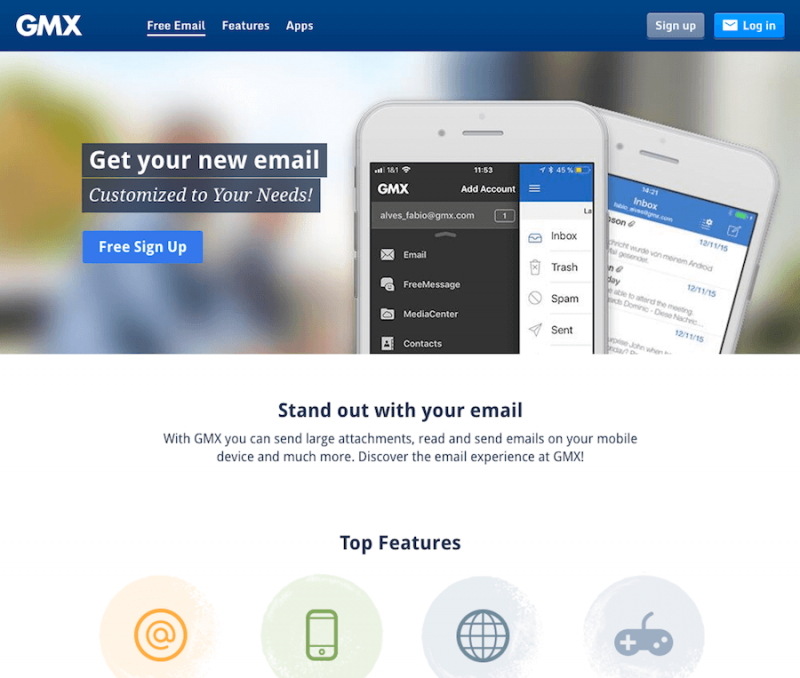 Yandex Mail
Yandex Mail provides a full array of services that you will love. The Yandex Mail system works with a cloud storage system called Yandex.Disk. The storage feature works with several gigabytes of data at a time. The design used by this is simple and adds a thorough approach you want to utilize.
You can use the smart features on Yandex Mail to your advantage as well. Yandex lets you highlight emails from real people while sorting other documents to different folders.
The secure login feature is something worth noting as well. The login setup lets you log in with multiple steps, including a PIN or fingerprint setup. The design lets you make the most out of the work you want to put in.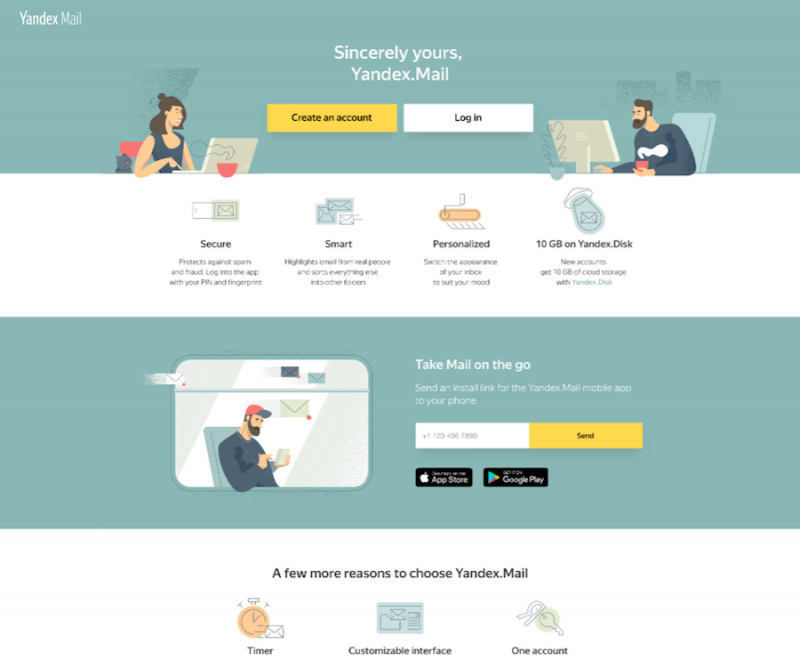 Lycos Mail
Your last option is one that hasn't been utilized by people in recent times, but it is something to note. Lycos Mail is still available for all users, although the search engine function isn't as noteworthy as it had been in the internet's early days.
Lycos Mail provides 500 MB of free storage. The virus protection and spam filtering services offered by Lycos Mail ensure you'll have control over what you get out of your setup.
You also have the option to block specific domains or email addresses. The design ensures you'll have a better experience without worrying about annoying stuff getting in the way.
CounterMail
One of the safest email service providers, the CounterMail platform offers you a secure email service that you can access from anywhere at any time.
This email service comes with a strong encryption protocol called OpenPGP to make your email secure.
If you are already using a service like Gmail, there should not be an issue in using CounterMail.
iCloud Mail
iCloud Mail is a free email service from Apple that enables users to send and receive email from their iCloud accounts. The service also offers features such as calendar sharing, task management, and contact syncing. iCloud Mail can be accessed via the web or through Apple's Mail app on iOS devices.
iCloud Mail offers 5GB of free storage space for users' iCloud accounts- Supports IMAP and POP3 email protocols- Provides calendar sharing and task management features- Integrates with Apple's Mail app on iOS devices.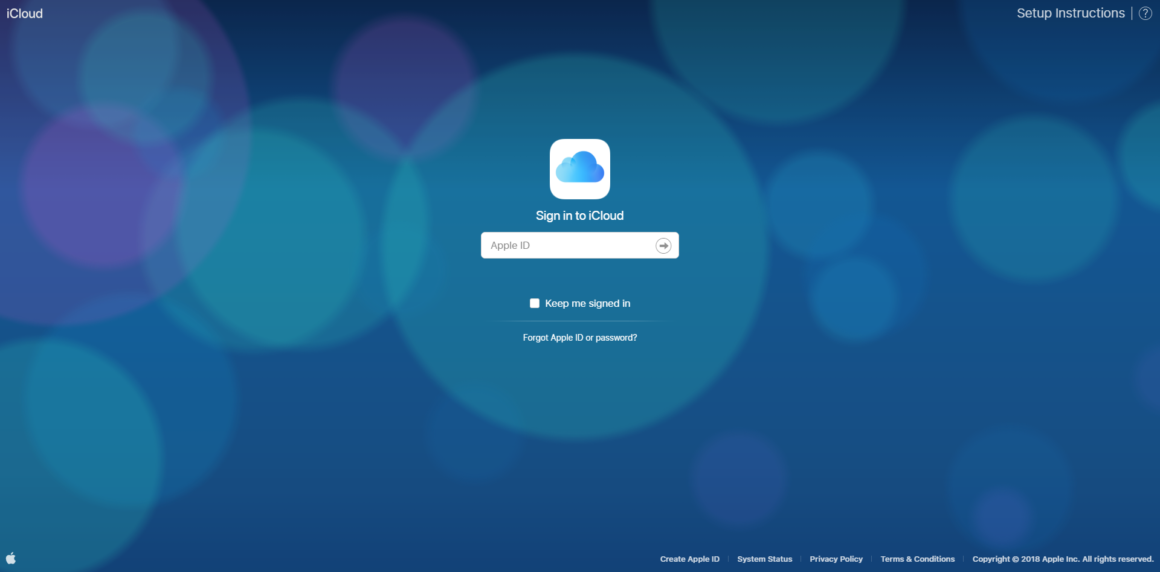 Final Word
Each of these options for your business email needs is worth exploring. You can get these points for your users to work in many ways as needed. Try these choices out to figure out what is appropriate for the needs you have.