Not eligible for Google Adsense? Do not worry. We have the best Adsense alternatives for you listed in this post. It is nothing uncommon for Google Adsense to ban thousands of websites every month.
The reason for this might vary from site to site. I am not sure if I will be able to tell you the exact reason for that.
But I can surely tell you what you can do if it happens to you too. Turn to alternatives!
As far as the AdSense program is concerned, it is one of the most widely and the most popular pay per click advertising networks.
If you wish to get your site approved for the AdSense program, you have to create a quality blog with useful and unique content.
Make sure you have all the important pages on your site such as the about us page, the privacy polity, the terms and conditions for your site.
Don't apply for the program immediately after creating your blog, first focus on creating some value for your blog, have a good number of blog posts on your topic (around 50 articles at least), then you should apply for the program using an email with your own domain name.
Make sure that you go through the AdSense program terms and conditions in detail and stick to those because your account will surely get banned sooner or later if you try to outsmart their program terms.
There are many newbie bloggers who don't get approval for the program and get disappointed.
You don't have to worry, there are a number of amazing alternatives that you can use on your site to monetize your content.
We have also listed the best 15 Native Advertising Networks that you can use to monetize your site.
In today's post, we will talk about the best Google AdSense alternatives that you can resort to in case your website is one of those that just got banned by Google Adsense.
Also Read:
Top 20 Google Adsense Alternatives
Media.Net
Media.Net is a popular ad network backed by the Yahoo and Bing team and it was recently taken over by Chinese Consortium for $900 Million USD.
Trusted by some of the world's most popular site's like Forbes and Reuters, this advertising network comes with different ad styles for publishers. You can choose any of these styles to publish on your site to display your ads.
It also offers contextual blocks in various styles too. Another style that is available to you is the one for search engines. This is also a similar kind of ad style like the contextual blocks but is displayed only to search engines.
Media.net today, is a leading global contextual advertising company that provides a wide range of advertising and traffic monetization solutions to a huge client base.
But you do not consider it to be an easy alternative to Google Adsense, because it has some really strict rules when it comes to approving websites.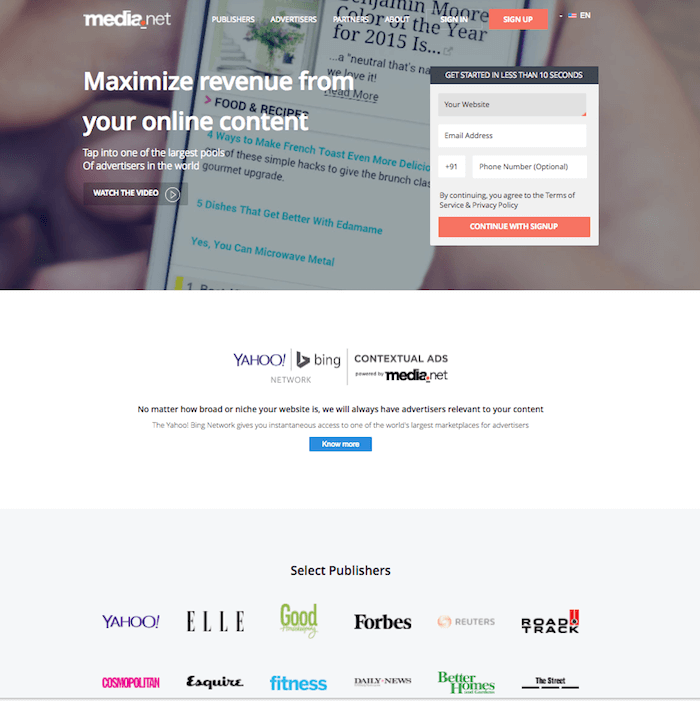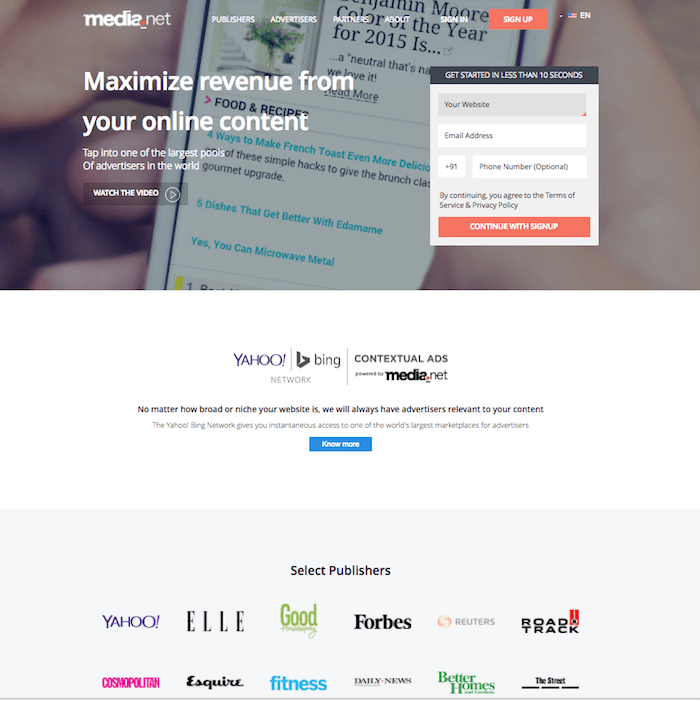 Adsterra
This is another advertising platform that is useful for both publishers and advertisers. This website is designed to help bloggers and website owners to earn money with the help of the traffic on their website.
Adsterra is known for its specialty in pop-under ads. With this platform, you get tons of opportunities to select advertisers that will help you monetize your site the most. Of course, it has its own set of rules for publishers to be able to use it for monetization.
But this is true or most advertising sites. So what's the harm in trying this one?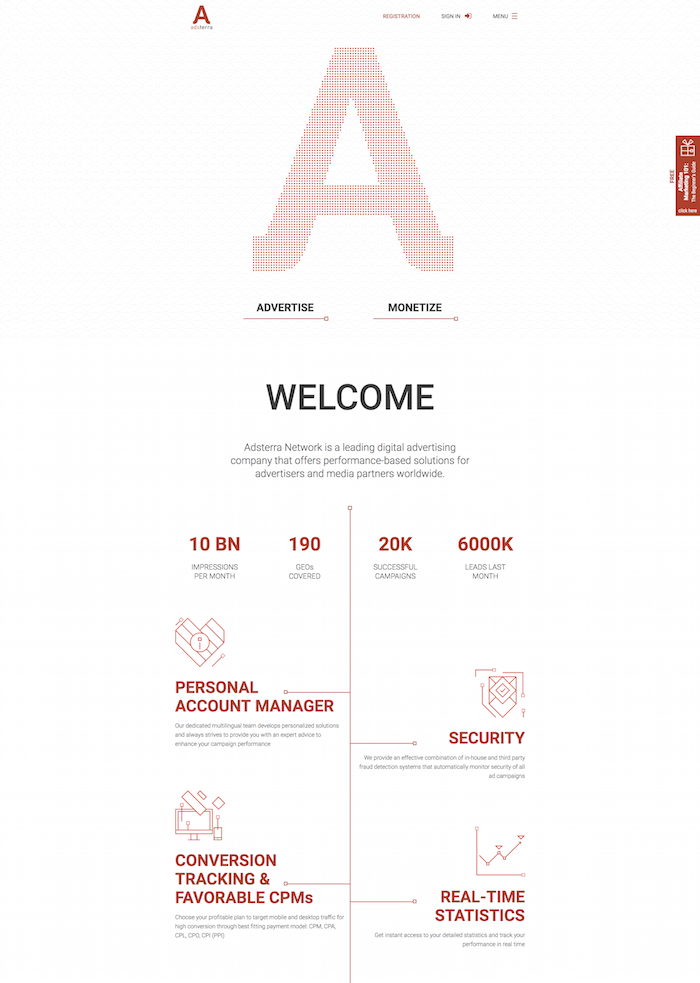 InfoLinks
Info Link is the next name that needs your attention. This is a perfect platform that you might want to use to make some money.
The best thing about this site is that it doesn't at all interfere with the user experience and keeps the site exactly the way it was before you started using it.
One thing that users love about this platform is that it sets no formal requirements upon websites that want to use it.
So there is no requirement of any particular number of page views or anything that sets a limit to sites. It can be easily used by any big or small companies.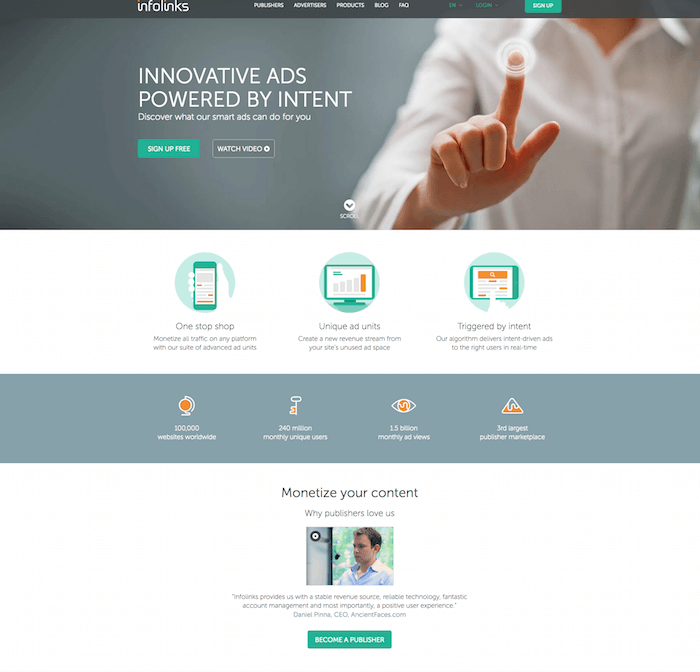 Bidvertiser
Started in 2008, Bidvertiser offers advertisers to bid on your website's ad space. This is a price-per-click and allows advertisers to place ads on the website of their interest.
Unlike many other, your accounts get approved instantly. The ad formats included in Bidvertiser are banners, sliders, and so on. Bidvertiser displays fully safe ads and offers many popular payment services like PayPal, WireTransfer and Visa cards.
Bidvertiser also allows you to set monetary targets, track your targets, automate your campaigns, and it offers you many other features to automate your ROI goals, campaigns and reaching your target audience.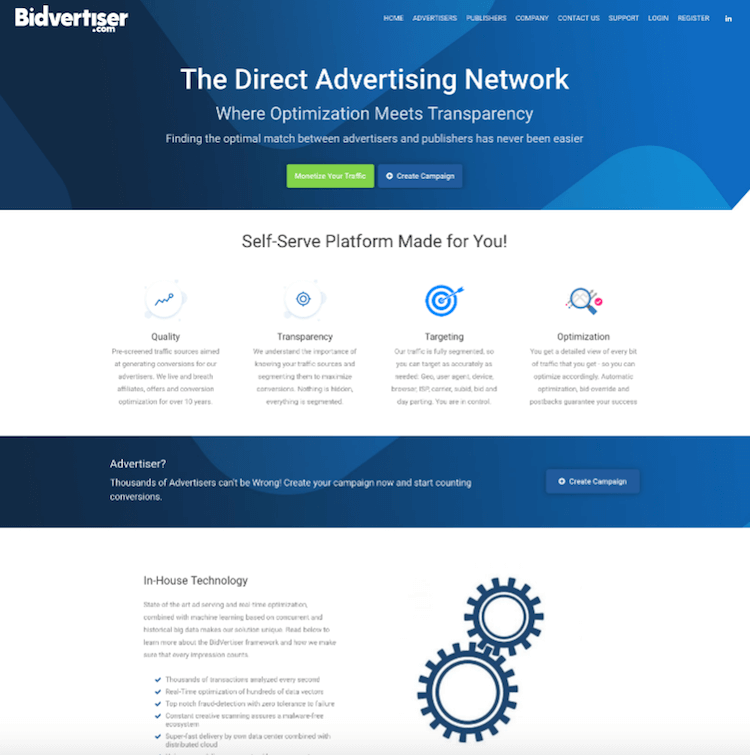 Evadav
Evadav lets you monetize your website with the help of push notifications. Evadav pays its publishers on cost-per-mile(CPM) basis. In the business for the last 11 years, Evadav connects you with many renowned brands worldwide.
Evadav currently has over 2000 publishers, 300 advertisers and more than 50 million impressions each day. In the push notification ads, a visitor is made to subscribe to the push notification.
The visitor gets connected with your website, even if he doesn't visit your website, he still gets ad notifications from your website.
Evadav offers 24/4 customer support and accepts only verified advertisers to advertise on your website. You can also track your ad campaigns from different connected trackers, such as PeerClick and BeMob.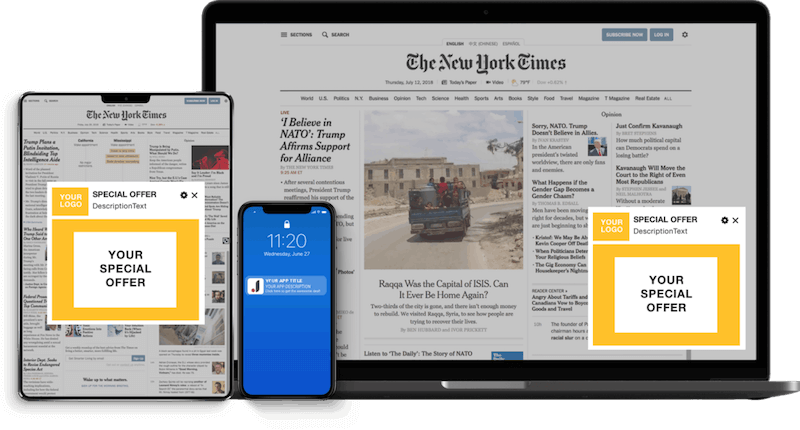 Revenue Hits
Revenue Hits is a performance-based ad network that will pay you on the basis of the result that they will get from your website. This platform, unlike many others, has several monetizing aspects. You can choose the one that best fits your business.
You may want to create banner ads, sliders, pop-unders, or any other option that it offers you. You can collect their payment through your Paypal, Payoneer or Wire accounts.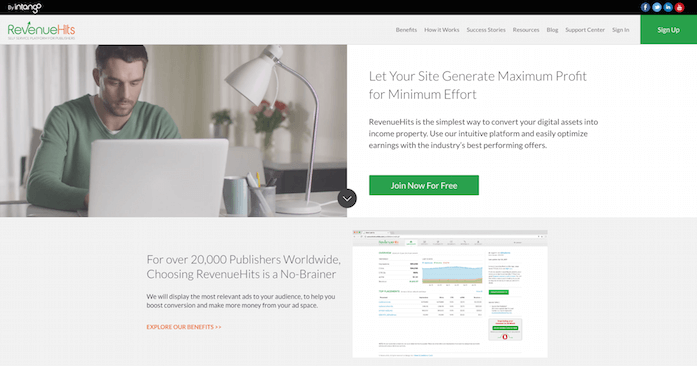 AdBuff
Another brilliant alternative for Adsense is the AdBuff. It is a digital banner advertising platform, that can be your perfect choice to monetize your website. This is one platform that can outperform Google Adsense for many publishers.
With this platform, you can earn some of the highest page RPMs available in the industry. This platform is currently accepting site with the English language that has most of its traffic coming from U.S.A, Australia, UK, and Canada.
This platform has its strict rules for publishers and if your site doesn't comply with them, you might be banned from using it.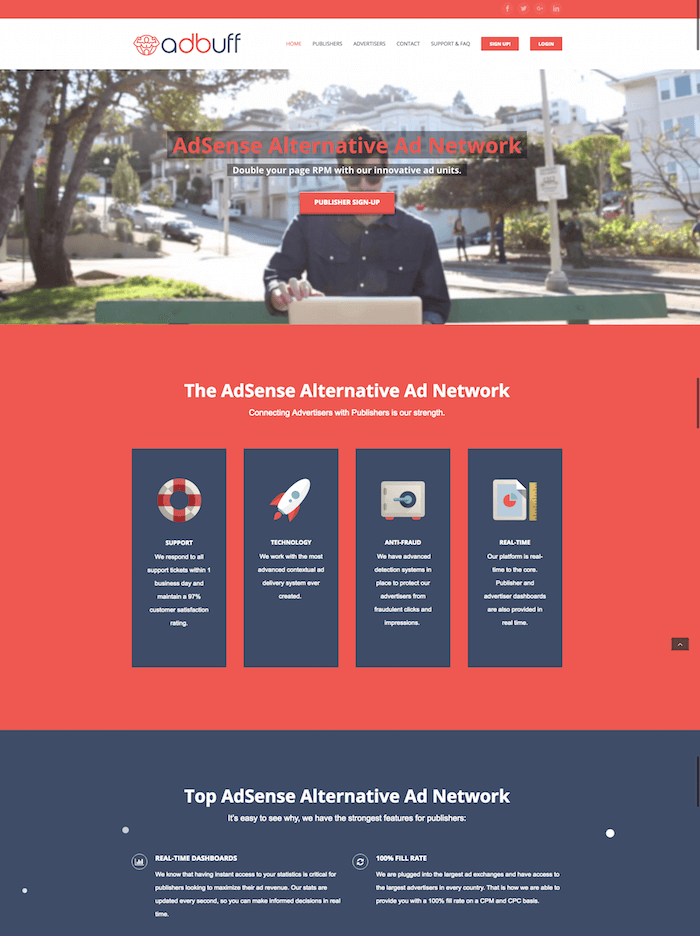 Amazon Associates
Who does not know about Amazon? You can use Amazon to put dynamic ads with images on your blog. You can earn a commission by selling products through your website.
This, however, is not a pay per click kind of a program. It is an affiliate program that you can join and start making money.
Amazon is one of the biggest platforms for affiliate marketers where you can find any kind of products to sell on your site.
In fact, there are marketers who are making thousands of dollars every month just by creating an Amazon store and promoting them.
We have listed some of the best WordPress themes for the Amazon store and the best Amazon affiliate WordPress plugins that you can use to create your Amazon store.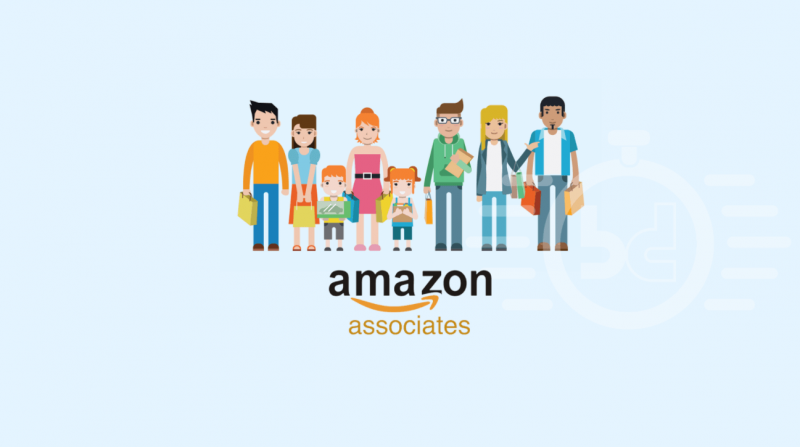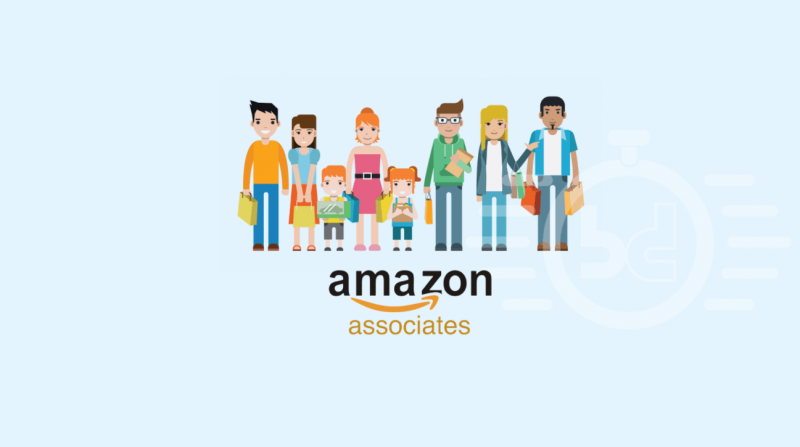 PropellerAds
PropellerAds is yet another very popular alternative for Google AdSense. PropellerAds has an automated AI system, which very efficiently optimizes ad on your website.
Propeller Ads offers your four different types of ads to publish on your website, namely Push notifications, Onclick Ads, Native Ads, and Native Interstitials.
Propeller Ads currently has over 32 thousands advertisers, 70 thousand ad campaigns monthly and over 25 million tracked conversions monthly.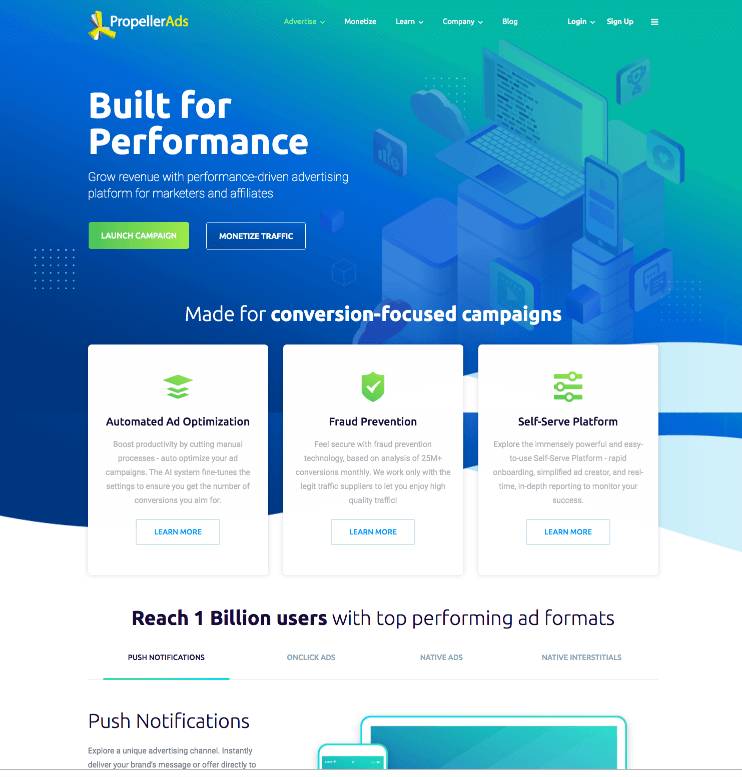 Adversal
Adversal is one of the most effective alternatives for Google AdSense. This is a cost per mile ad network. Adversal has a geo-targeting feature, which enables advertisers to publish ads for a certain target audience.
The cost-per-mile rates are decided by different factors such as your niche, your traffic's geolocation, kind of content, and bounce rate of your website. You get a lot of different types of ads, such as pop-up ads, banners, skyscrapers, and medium rectangles.
The payouts are as low as $20 and Adversal has a great reputation for clearing payments on time.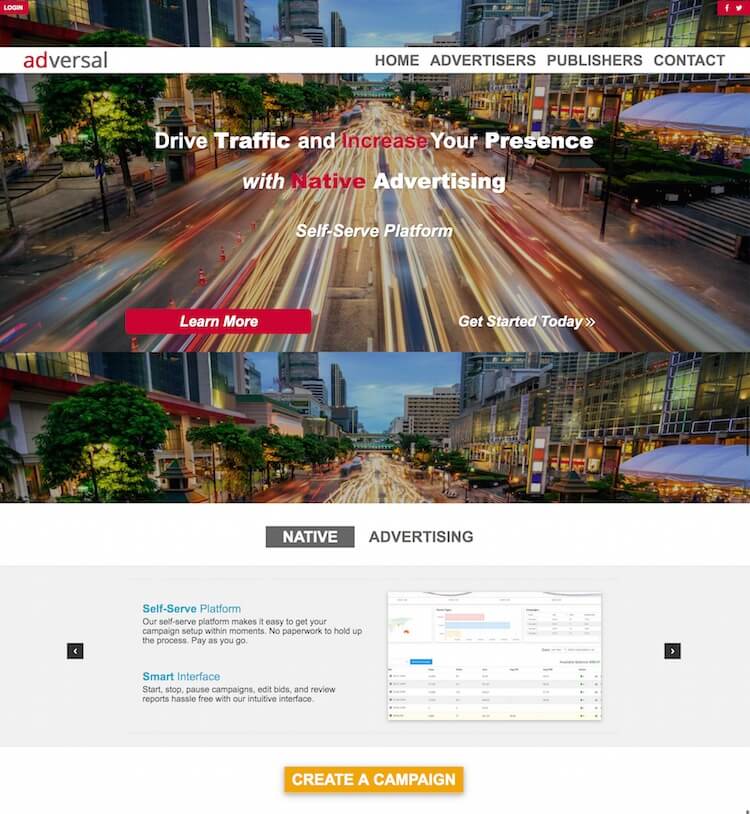 ClickBank
ClickBank is a popular cost per action online advertising network. ClickBank has an effective and wide affiliate network with tons of different products to advertise on your website.
Customers redirected through ads and links are made to fill out a ClickBank payout form which ensures secure payments. You also get complete customer support.
You can accept payments from secure platforms like PayPal and credit cards.
Overall keeping the number of products to choose from and ease of doing online ads, ClickBank is definitely a great option.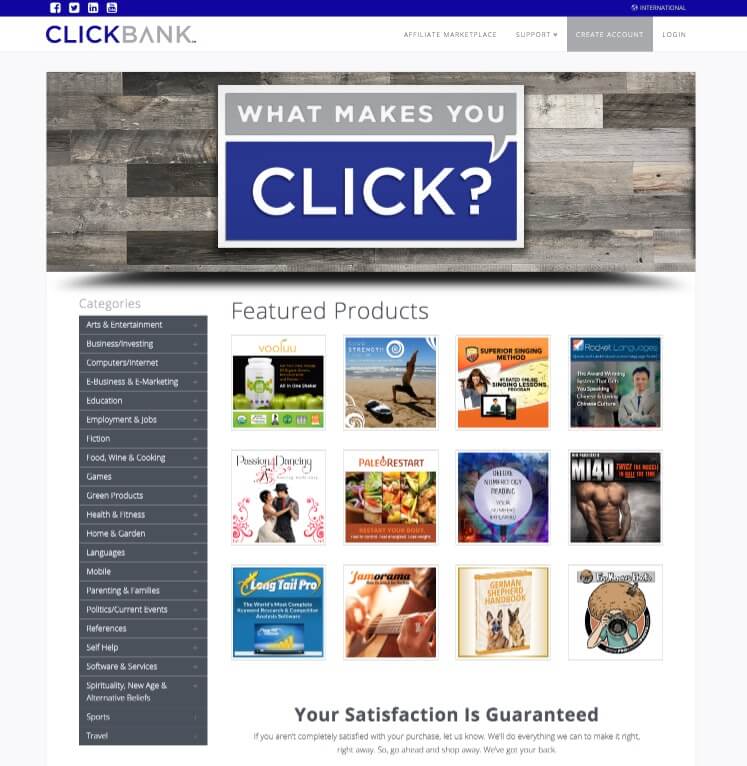 AdPushup
AdPushup is one of the best ad revenue optimization tools that will yo to make more revenue from your business. AdPushup has a ton of different features to offer, such as Header Bidding and Adblock Recovery.
You get a dedicated visual ad manager, using which you can optimize your ad layouts. Along with other traditional ads, you get some other ad formats such as sticky ads, in-image ads, docked ads, and native ads.
The integration of ads into your website is very simple. You get a completely optimized and continuous upgrading ad layouts. Payments are secured, via platforms like PayPal and bank wire on Net-45 terms.
The ease of adding ads on to your website and number of features provided in AdPushup makes this one a great option.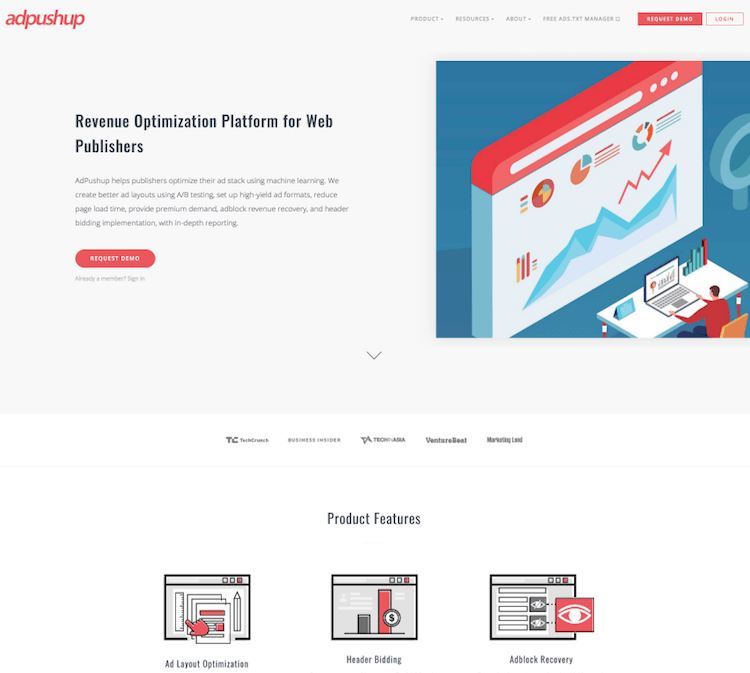 Mediavine
Mediavine is a very popular advertising platform especially the Pinterest loving bloggers who drive traffic mainly from Pinterest. This is one of the best advertising options to the lifestyle and related niche sites.
They main high-quality standards in terms of the ads and the publishers. They need a minimum number of sessions every month ( around 25k ) to get approved.
If your site has a good amount of traffic, you will be able to make a lot more than Google Adsense and other advertising networks on this list.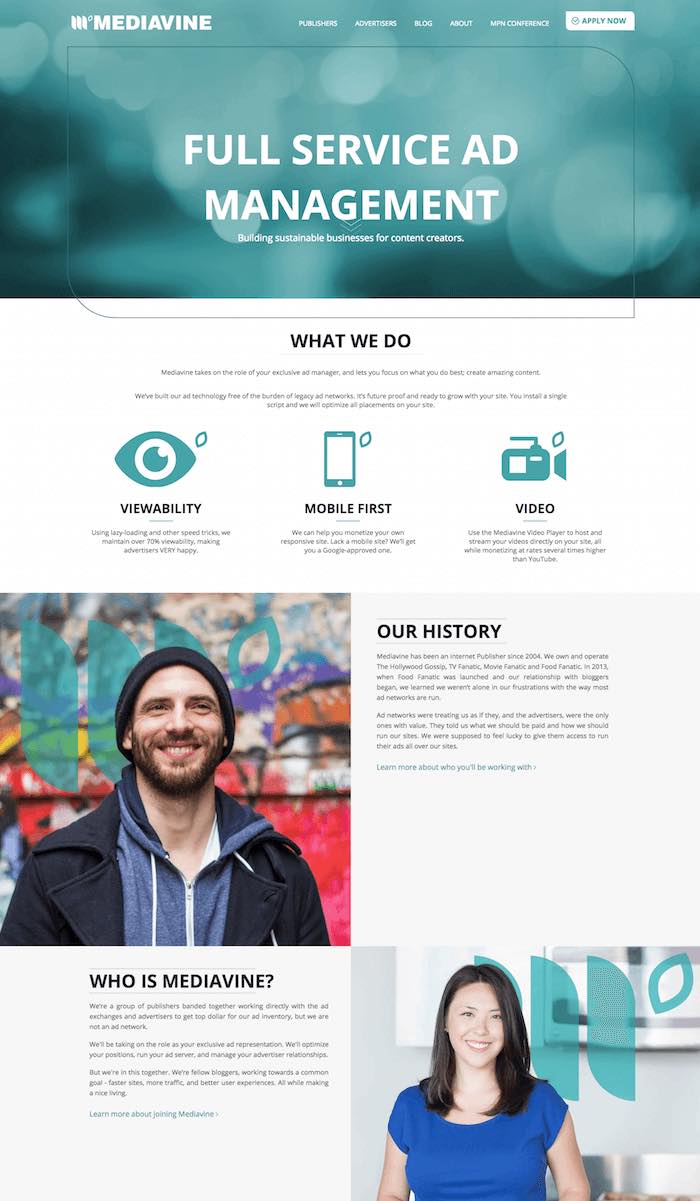 PopCash
PopCash is another amazing platform for bloggers to make handsome revenue. It's a very flexible platform with quick approval, your site will be approved within an hour in the business.
The ads are of good quality and the team moderates the ads continuously so that as the publisher you have great ads to show on your site.
PopCash is very quick in terms of payments as well, the minimum payment threshold is $10 which is quite low and they process payment every day.
The also offers you exclusive direct campaign with payment rate upto 80% which is amazing. You have the option to get a 10% referral payment as well every time you refer any friend to this platform.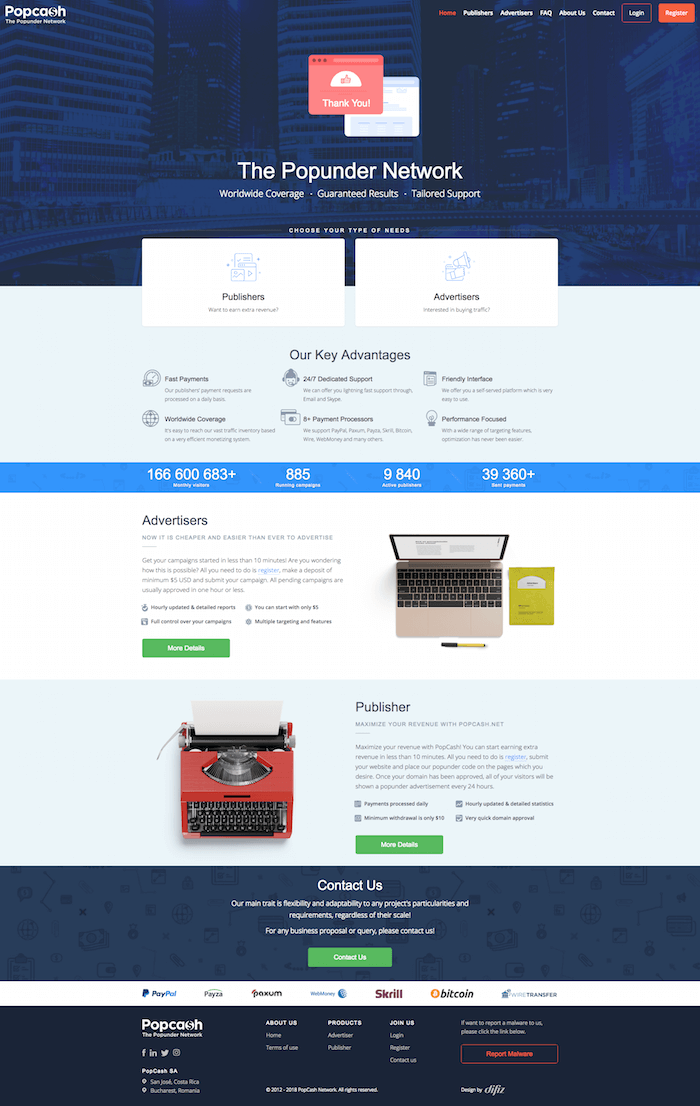 PopAds
PopAds specializes in pop-up ads. PopAds is one of the highest paying pop-under ad networks on the internet. PopAds offers you a dedicated traffic analysis, where you can check out the amount of traffic generated through the popunders.
Since 2010, PopAds has been a market favorite, thanks to the wide range of payment methods and different ad types, such as pop-ups, Tab ups, and unders.
PopAds pays you on cost per view method, which simply means that you get paid each time a visitor clicks on any part of your website. Overall PopAds is a great option if you have decided to go for pop-up ads on your website.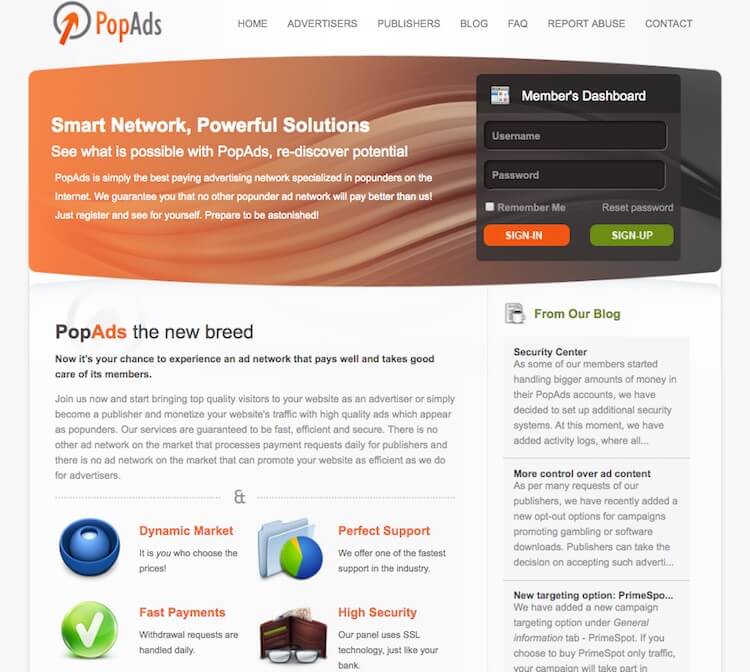 Clicksor
Clicksor is another well known contextual advertising platform with a high conversion rate. You will have high-quality ads to show on your site.
They process the payment weekly and you have the chance to earn extra 10% for every referral.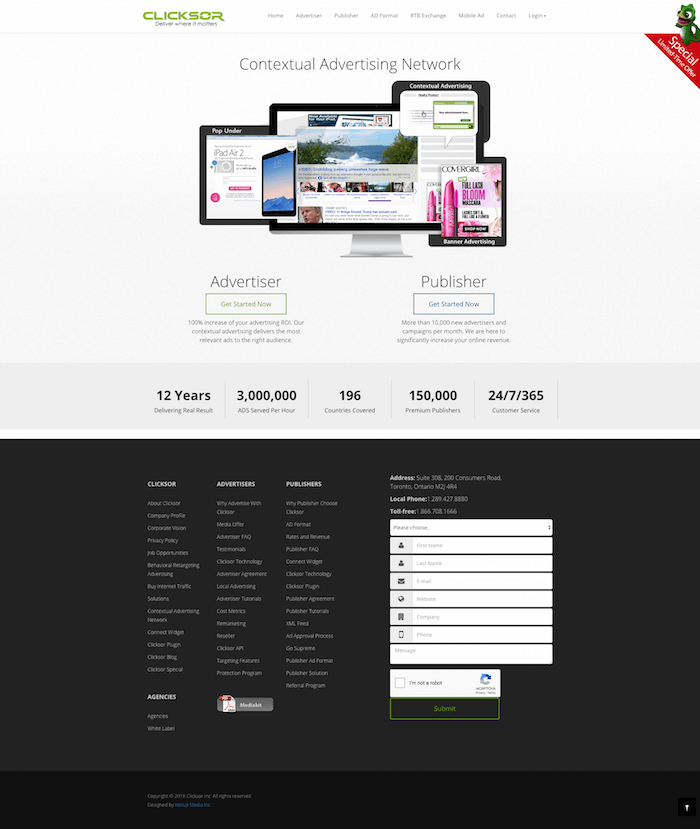 Vibrant Media
Vibrant Media makes it very easy for publishers, as well as advertisers, to deliver ads relevant to your traffic. Vibrant Media is one of the most popular and fast-growing leaders in contextual marketing, reaching over 450 million users worldwide.
Started back in the year 2000, Vibrant media uses Advance Keyword Level Technology to add more relevant ads on your website.
Vibrant Media's new feature, Contextual OutStream Video, allows you to put relevant video advertisements on your websites.
With keeping the safety placements and payout methods, and keeping the global reach in mind, Vibrant Media is a good choice.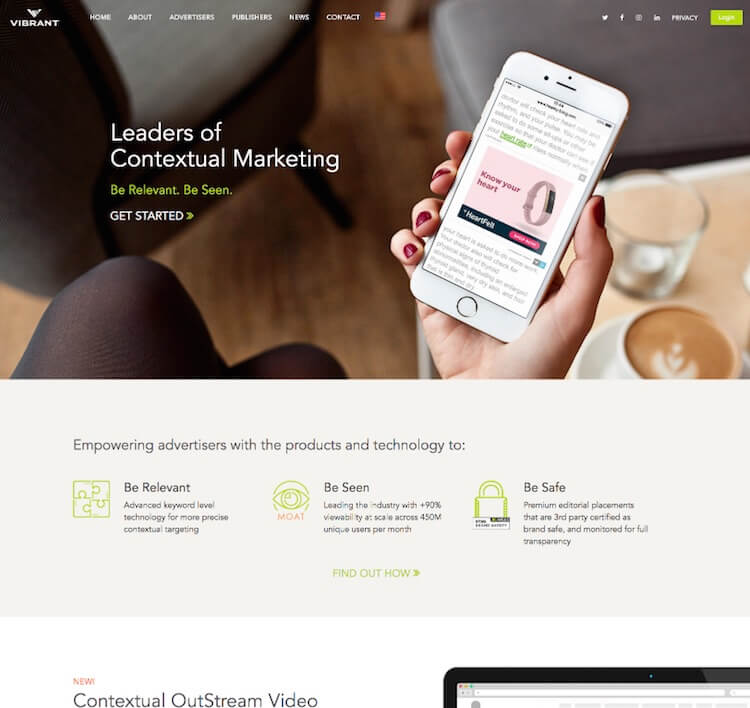 Monumetric
Monumetric is quite a decent option for people trying to keep up the layout and look of their website.
You get fully optimized ads for your niche audience. Monumetric offers you a dedicated dashboard, where you get to see all the stats and metrics about your revenue and reach.
This cost per mile ad network offers you a complete video advertisement feature, with the help of VOLT, which is Monumetric's dedicated video ad player.
You also get to apply and choose a monetizing program from 4 different monetizing programs, based on your websites reach.
Monumetric is definitely worth a try.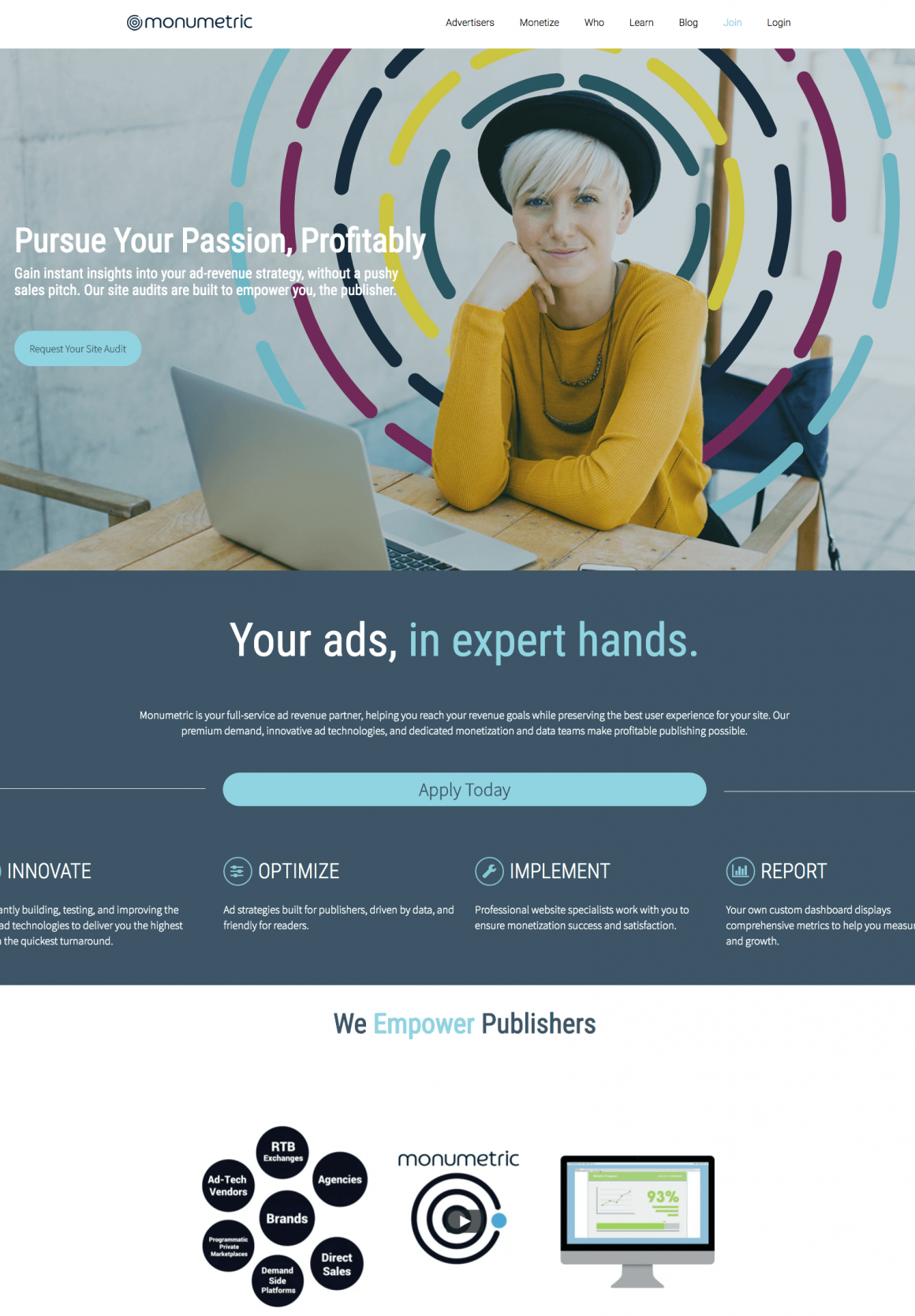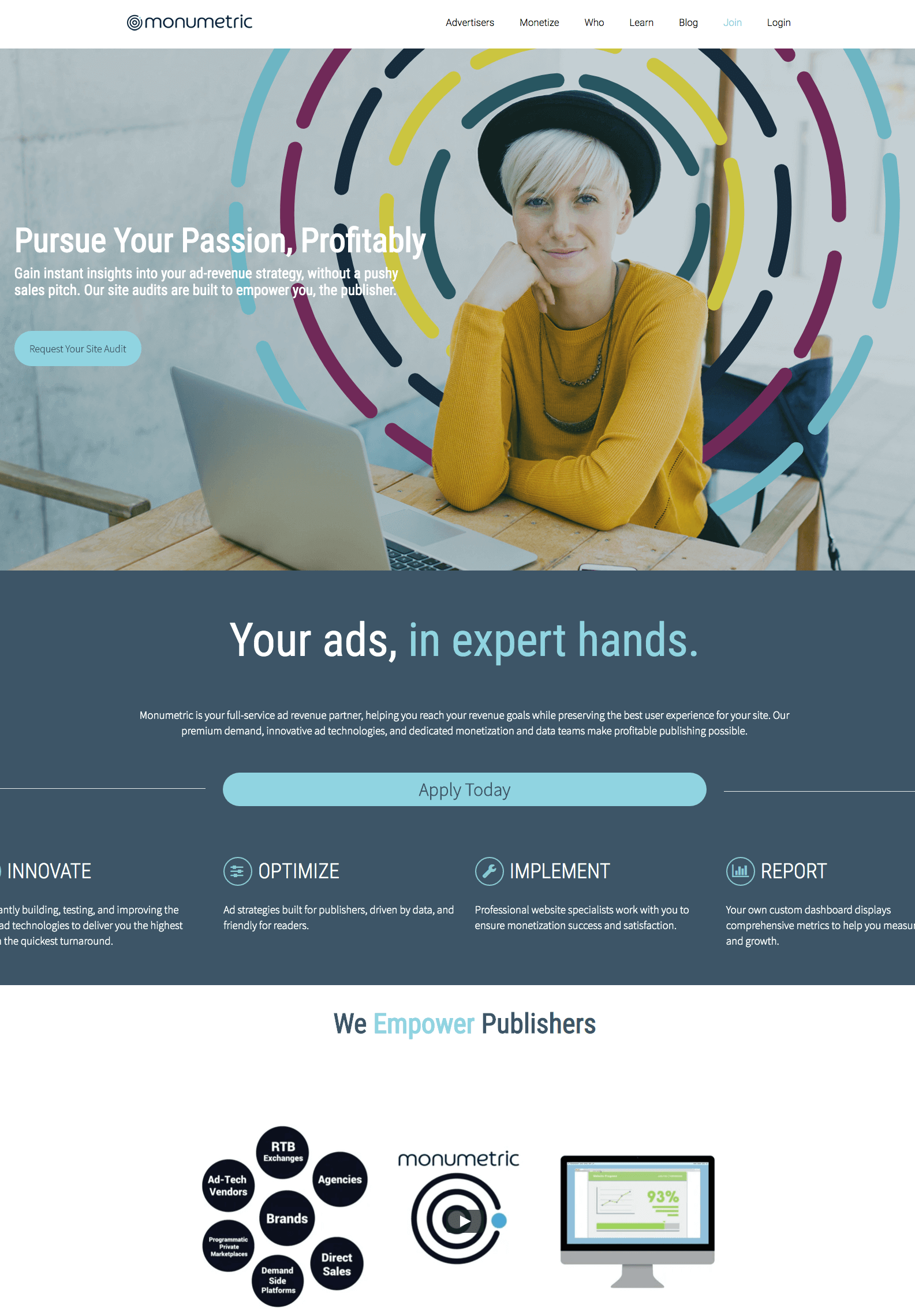 MadAds
MadAds is one of the most popular cost per mile(CPM) ad network. You get a complete bunch of pre-optimized advertisements for your niche's audience. 
With over 100 ad exchanges and ad network, MadAds helps you fill your majority of website space for premium CPMs. You can also get to set your lowest CPM rate.
MadAds has been serving a lot of premium brands such as AOL.COM and Microsoft Advertising. And not just CPM, you get to run other types of campaigns, such as CPC, CPA, and CPL.
MadAds even accepts websites having very low traffic. If your website has only 10,000 page views per day, it is eligible to apply for MadAds.
With features like dedicated account manager and high fill rates, MadAds is certainly a great alternative for Google AdSense.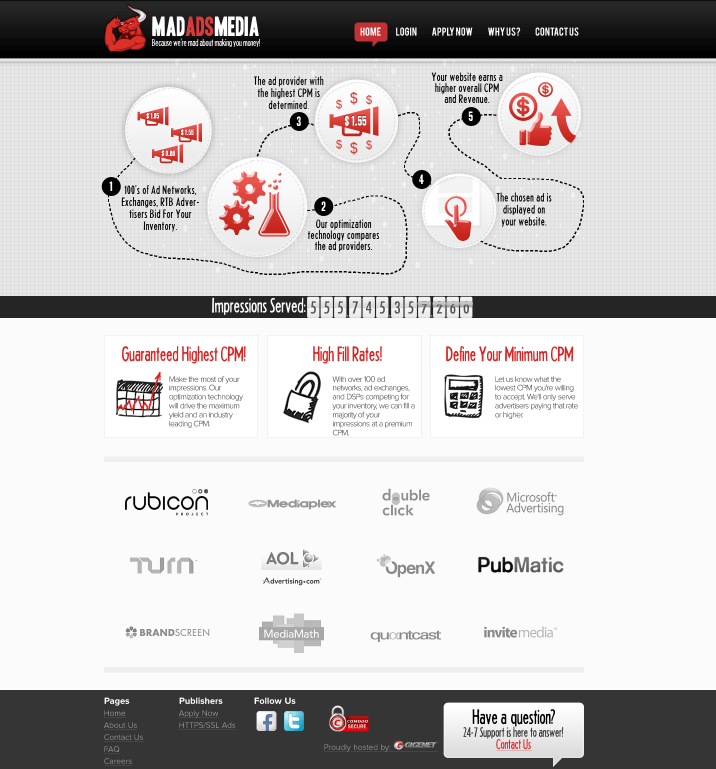 Final Word
So, this was the list of the 10 best Google AdSense Alternatives. All of these are specially designed with publishers in mind.
Choose the one based on the number of views on your website and the niche of your website, and get ready to make some money. 
If you find the article helpful, don't forget to share it with your friends.