Pinterest continues to be a popular social media advertising channel. On 9 October 2013, the Pinterest advertising format launched as "promoted pins".
Brands and retailers willing to grab more viewership need to pay to promote their pins and reach the desired target audience. Here is an example: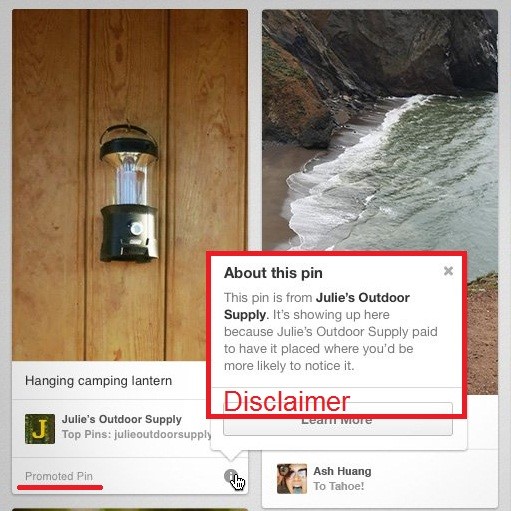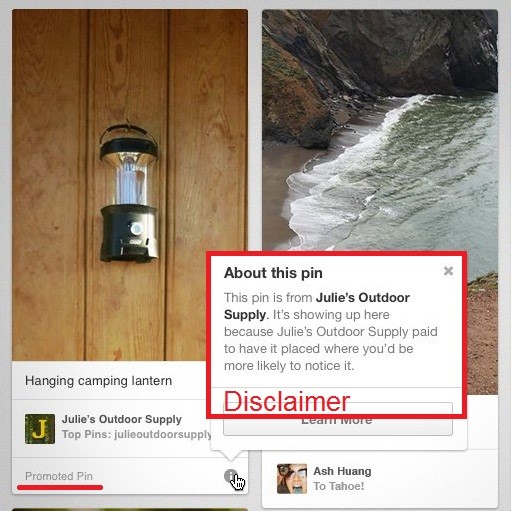 If you are planning to venture into image-based marketing, Pinterest advertising is a viable opportunity. In 2012, I wrote an article on how Pinterest works as an image-based content marketing channel. If you are new to this social site, this is your starter guide.
To advertise, you need to create a Pinterest business account or convert the free account. The business account has premium features and a comprehensive click-tracking infrastructure.
Your 2016 Guide to Pinterest Advertising
According to an in-depth post on Shopify, Pinterest is a high-value eCommerce traffic referrer. The report says sales and traffic from Pinterest content occur after a long time. Compared to Twitter and Facebook where the life of 'content' is 5 minutes and 80 minutes respectively, the life-cycle of content on Pinterest is a minimum of 3.5 months, as the study on Pinterest ROI states.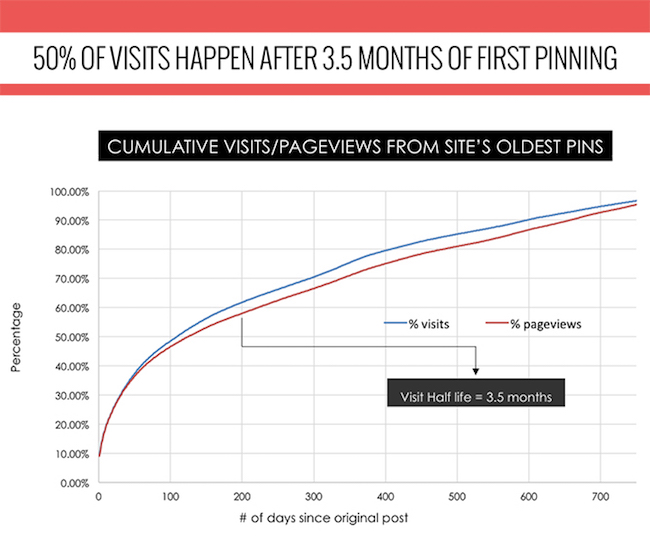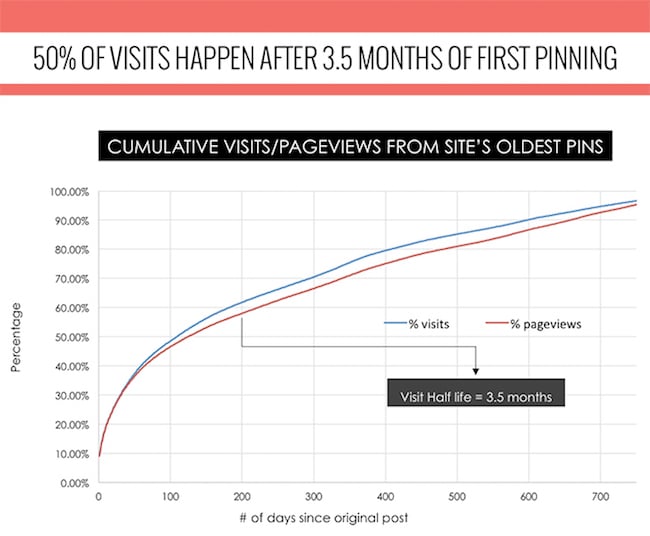 Pinterest Advertising Advantages:
Some prime advantages of using Pinterest are:
Pinterest is a tool to showcase products. Unlike Google+ and Facebook where revenue generation largely depends on relationship networking, Pinterest allows you to directly showcase products. All you need is a high-quality image, upload it on Pinterest and link it back to the original landing page.
Pinterest has a huge female user base. This is a direct advantage if your business targets women buyers. As per their data, the women users are highly qualified with high-income bracket, that is, high spending power. Since most women run households, you have a higher chance of influencing their purchase decisions.
Pinterest allows singular specialization. Unlike other social networks where you experiment with wall updates, post sharing, commenting and other features, you deal with images only.
Pinterest image ads cannot be ignored. The promoted pins blend with the image feed of the user. While some may consider this obtrusive, it will definitely give higher ROI to Pinterest advertisers.
If you are not using Pinterest, you are definitely losing out a social media platform with huge traffic potential.
Important Facets of Pinterest Advertising
In this section, I will guide you towards the things-to-do and not-to-do with Pinterest advertising. As potential advertisers, it is important to know how the platform will grow this year and onwards.
1.
Avoid Contest & Giveaways; Invest in Native Advertising
How often have you come across contests, sweepstakes, and giveaways that ask you to "pin it" to gain an entry? I have participated in similar contents and truth be told, I hosted some giveaways on my blog with the same proposition.
But, after reading the Pinterest TOC, getting people to 'pin' images is against Pinterest policies because the user is 'pressured' or 'forced' into sharing the image whereas the core concept of the social site is to allow people share the images they want without any outside influence.
As of now, Pinterest is behaving leniently and ignoring such companies but with Pinterest getting millions in funding, the pressure from business investors to generate revenue is high, and sooner or later, you can expect them to crack down on contests and sweepstakes.
Therefore, if you are hosting any contests with Pinterest 'pinning' mandatory for entry, I suggest you remove it and instead, check out the Pinterest advertising guidelines. As we have seen, the promoted pins blend with the user image-feed seamlessly and the advertiser gets higher ROI. This is also known as native advertising. According to industry experts, 2016 is going to a big year for native advertising and could account for more than half of social spend.
Jan Rezab, the CEO of Social Bakers, says: "In the future, all advertising on social media will be native in-stream ads. The right rail and banners will disappear altogether". Further, a forecast at the BIA / Kelsey suggests that about 11 billion USD will be used on social ads by 2017, out of which 40% will be native-ads.
2.

Rich Pins, Related Pins and Visual Graphs
You don't need to spend a dime to make use of the 'rich pin' content. The shared movies, places, movies and articles are classified as rich pins. In other words, whenever they are shared on Pinterest, a rich snippet is shown with the image.
Therefore, whenever anyone clicks on the shared rich pins, they land directly on the original URL, increasing landing page visits and conversions. Here is an example: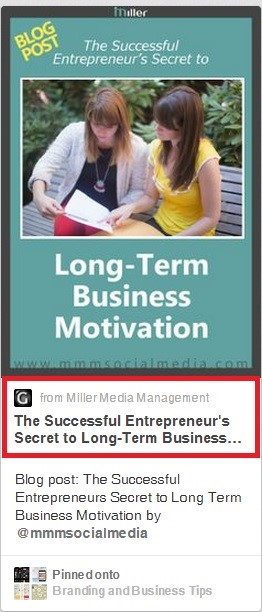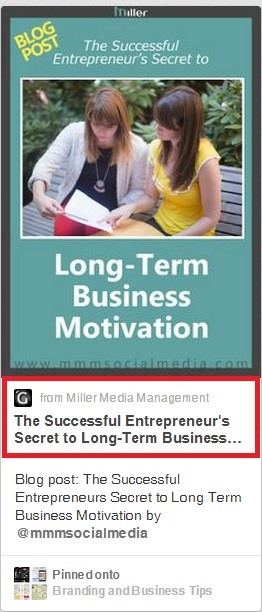 Decidedly, Pinterest is making use of Open Graphs and Schema tags to improve the user experience. Moreover, there is the option of 'Related Pins'. This shows the user 'related pins' based on their search trends not only on the social site but otherwise as well. Yes, you are right. Pinterest tracks the websites users visit but it can be deactivated from account settings.
From the advertising perspective, this is a good option as it allows you to reach targeted audience and get better ROI on conversions.
Again, there is the Visual Graph, the Pinterest visual search engine that relies less on text content and more on visual data. In future, Pinterest could optimize the Visual Graph engine for the use of advertisers.
3.

Target Japanese Market
Of the 338 million USD investments Pinterest received, 50 million USD comes from Rakuten, also known as the Amazon of Japan. This is a huge incentive, raising the interest of Rakuten to ensure that Pinterest does well in the Japanese market.
Therefore, if you have a business that is fit for the Japanese market, initiate Pinterest advertising on the Japanese market. Unless you are Japanese yourself, you need to hire someone to create exclusive image content for the Japanese version of Pinterest.
Takeaway
You should put a higher onus on business success with the help of social media marketing. Today, businesses simply cannot exist in isolation. It needs to have tentacles like octopus and spread in every direction. While this thought definitely means additional advertising spend, the returns are worth the investment.
Be sure to research the suitability of Pinterest for your product before starting with Pinterest advertising.
Take a look at the Pinterest DIY platform, which is now open for all SMBs. Users of the Pinterest Ads Manager receive 20% higher number of free clicks after they begin a paid campaign. With their platform, you can perform interest targeting, keyword targeting, and customer database targeting.