Pinterest can be an excellent tool to grow your business both organically and through paid ads. The platform is very visually driven, so you have to focus on beautiful images and immersive, high-quality video pins.
The great thing about the platform is that people go there with a sense of intent. They want to find new ideas and products and discover things, so they're primed to receive your content in a way that's not likely to happen on other social platforms.
Below, we talk more about the benefits of Pinterest that make it unique from other platforms and how you can use it for your business.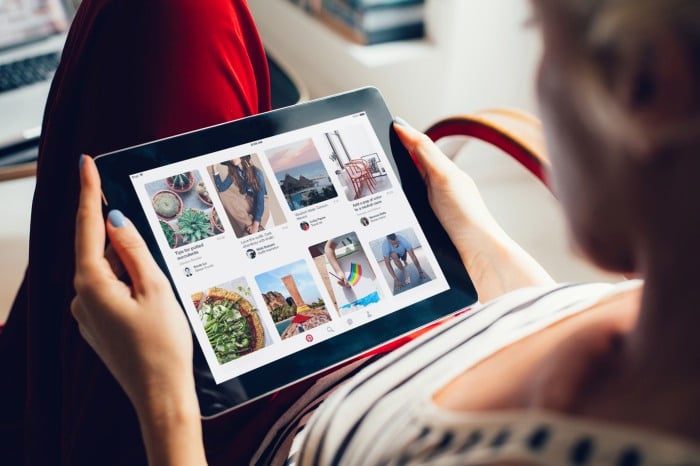 The Benefits of Pinterest
Some of the particular benefits that stem from using Pinterest for your business include:
Optimize Your Profile
If you're convinced that you want to use Pinterest for your business, there are some best practices to keep in mind.
First, optimize your profile.
You want everyone who views your profile to know what your brand is about and the kind of content they can expect to get from you.
You should use your company logo as your profile picture, and you want a cover photo that reflects your brand. You'll also write a description, including your URL, and you should highlight a few of your top boards.
Developing Your Content Strategy
You need to be strategic in how you use Pinterest for your business if you want to maximize your results.
You'll start by having some goals.
What do you want out of the marketing you do on the platform? Is your goal top-of-funnel, like more visibility and awareness, or are you further down the funnel with your goals? For example, you might want to drive more traffic to your site, or your goal could also be increasing sales of your products.
After you define your goals, you'll have a better idea of the types of content that will help you meet those objectives.
Again, Pinterest is a visual platform, so everything you create needs to be eye-catching.
Along with being visually driven, education content is foundational to Pinterest. An estimated 84% of people who use the platform say it helps them learn new things, so try to include DIY, how-tos, and tips within your larger strategy.
Infographics are a great way to be visual and still provide educational content, as are explainer and instructional videos.
People want to be inspired as well. Users go to Pinterest to find an idea of what they want to do before they actually dive in.
When you create Pins, they always need to be optimized. Optimizing Pins should include:
You can also optimize your Pinterest profile by following boards and commenting on them. The platform tends to like to see users who are engaged overall and not just trying to sell their products or services.
SEO for Pinterest
Similar to when you create content for your blog or website, optimizing your Pins is necessary, as mentioned above. When you optimize your profile and Pins, you can generate more organic traffic.
The ranking factors on Pinterest are more related to engagement and social shares than technical SEO and backlinks, which is the big way they differ from Google, but some of the core concepts are similar. 
You can do keyword research on the platform. Pinterest is ultimately a search engine, so the feed is based on what someone is searching for and how you use those keywords and phrases in your Pins.
One way to do keyword research is a guided search. After you enter a term, Pinterest will automatically suggest related modifiers. These give you an idea of popular search terms.
You can also try Promote Pins which will help you see how certain keywords are going to perform.
You can improve your performance by pinning on a regular basis. Buffer recommends pinning at least five times a day to get the most reach. Follow relevant boards to grow your network, and then help your Pins reach a wider audience and track your performance on everything you do.
Pinterest analytics available through your business account will give you, as mentioned, a lot of insight into how you organically perform.
The more active you are on the platform, the more analytics you'll get so you can see what works and what doesn't. Over time you can refine your strategy based on this information.
It takes some time to develop a strategy, but once you do, Pinterest is an excellent tool and resource for your business.