Divi is one of the most popular multipurpose WordPress themes in the market created by ElegantThemes.
If you are new to WordPress and looking for the best theme for your business, look no further. Get Divi Theme and make sure that your site is in safe hands.
It's not that Divi is the only good quality WordPress theme. There are hundreds of themes that deserve your attention. However, Divi is certainly one of the top few with so many details and possibilities.
Another important aspect is the community around the theme. Divi has become an institution in itself and a lot of businesses are starting around the theme to create layouts, child themes, and other add-ons.
So, you will never run out of possibilities. It is always good to use a product that is popular, regularly updated with new features and all the information is readily available.
The Divi community is constantly sharing great content around the theme to help the users. In fact, we have reviewed the theme in detail here.
In this article, we will have a look at some of the best free and premium Divi Theme layouts that are available for you to use.
Don't forget to get your 20% discount while purchasing Divi Theme
Elegant Authors: A Free Divi Layout for Book Authors
Let's start with this beautiful and elegant layout for authors. The template is clean, minimal, and perfect for any author to showcase the content in a professional way and create own brand.
Here is how it looks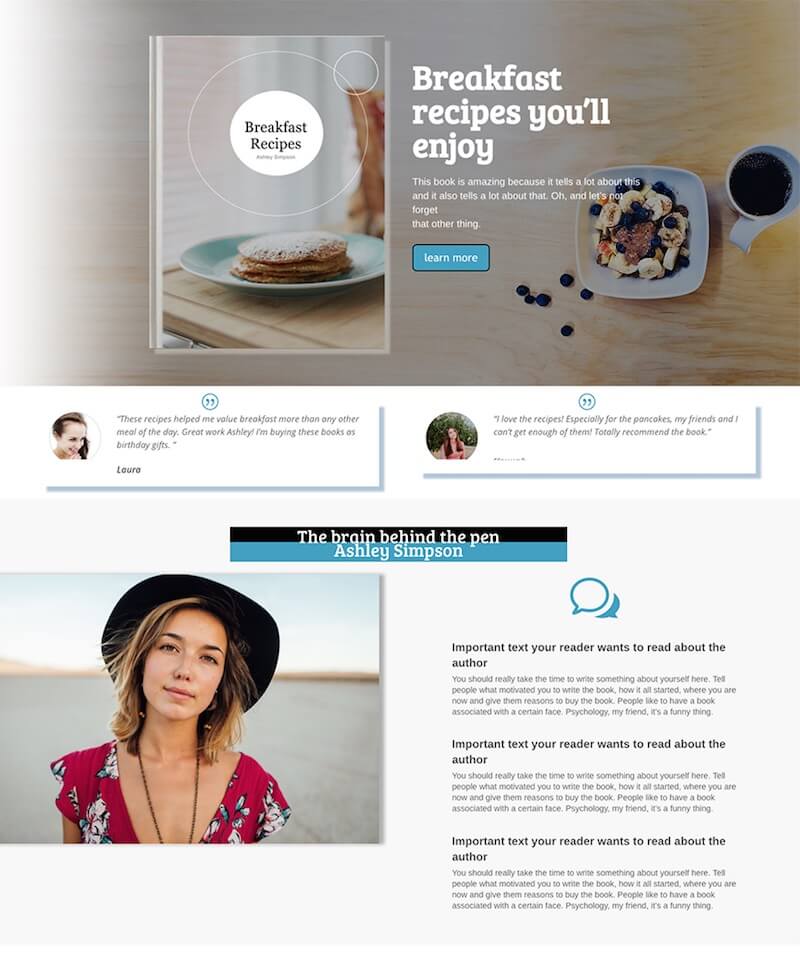 If you look at the template, it starts with a great-looking hero section that you can easily customize according to your need.
Other than that, the template also offers you a simple yet well-optimized about me section where you can promote yourself and your author profile.
Free Travel Layout Pack
If you are a travel blogger and wish to create your website with a powerful Divi Theme, here is a pack of free travel layouts just for you.
A beautiful-looking travel design pack with a modern layout. This is a pack of eight layout options.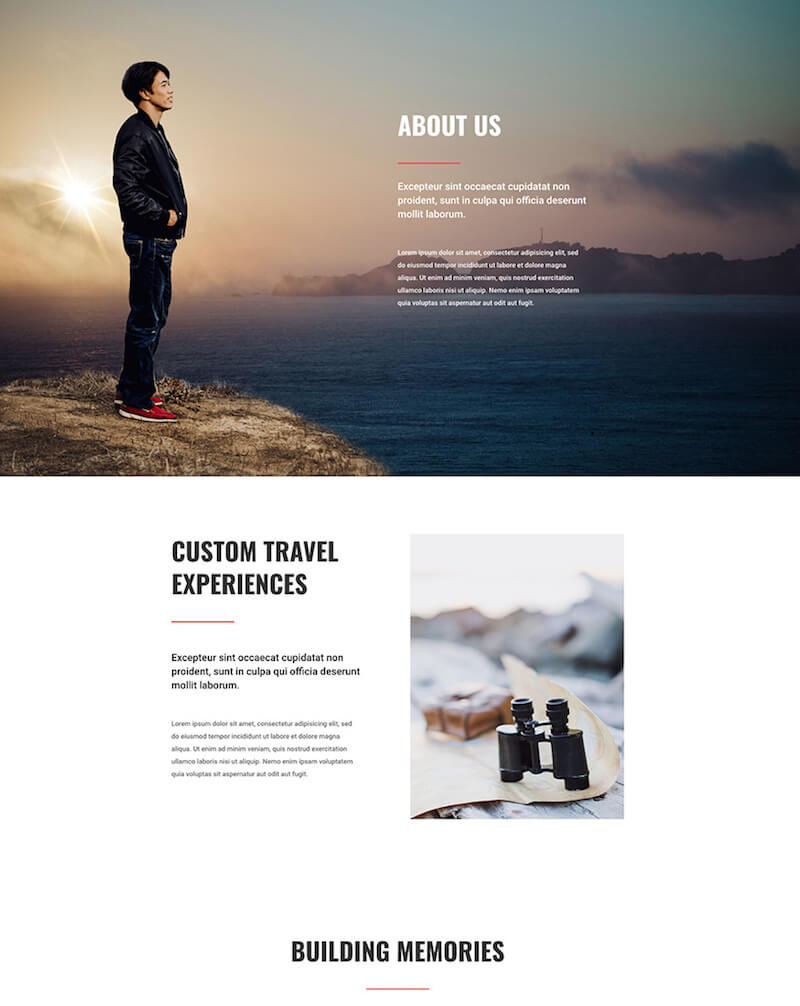 FREE eSports Layout Pack for Divi
A modern and colorful pack of Divi layouts for the eSposts sites. You can create a great-looking sports league site with this pack.
You have all the important sections readily created on the template such as the schedule, recording, leagues, details of players, and more.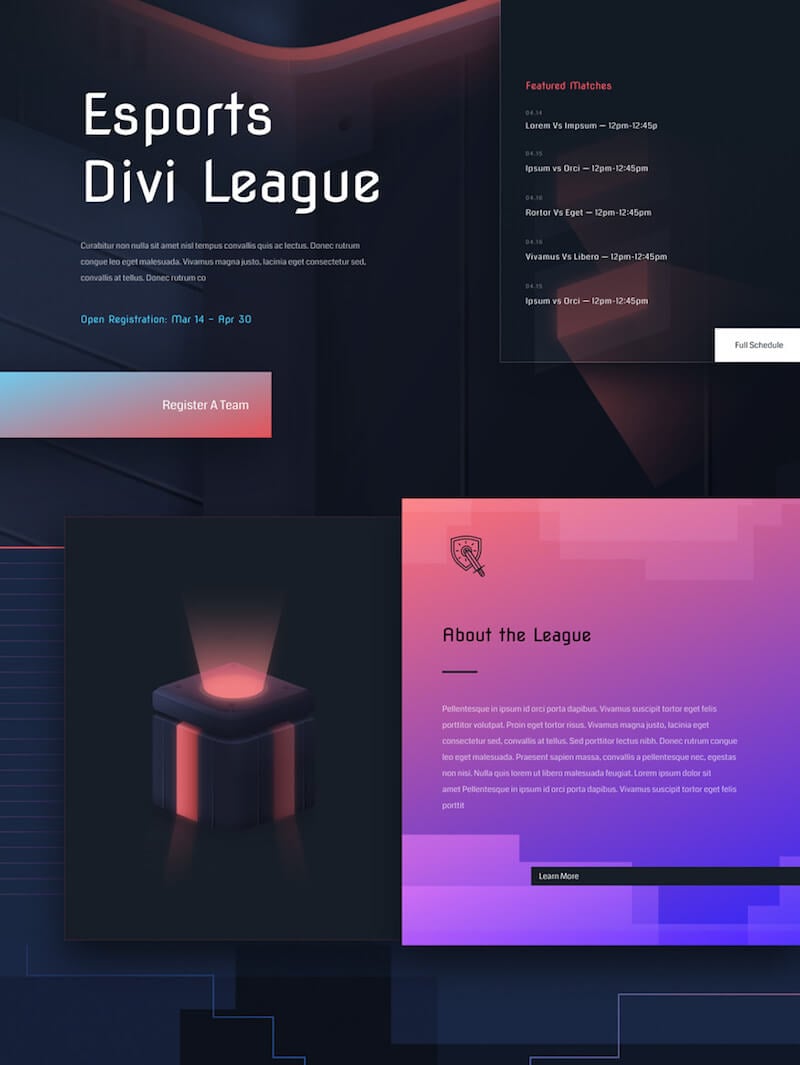 Crypto Divi Child Theme
Cryptocurrency is a very popular blogging niche these days, and there are a number of the top-quality blog came up in the recent past.
If you are planning a blog in this niche, where is a beautiful Cryptocurrency child theme for Divi.
We have already listed the top Cryptocurrency WordPress themes that you can use to create your site.
As Divi is one of the most powerful WordPress themes in the market, you will give yourself that extra peace of mind so that you can focus on creating quality content while the design and performance will be taken care of by Divi.
You will be able to get started with this pack quickly. You have the option to import the demo design with just a click and get started.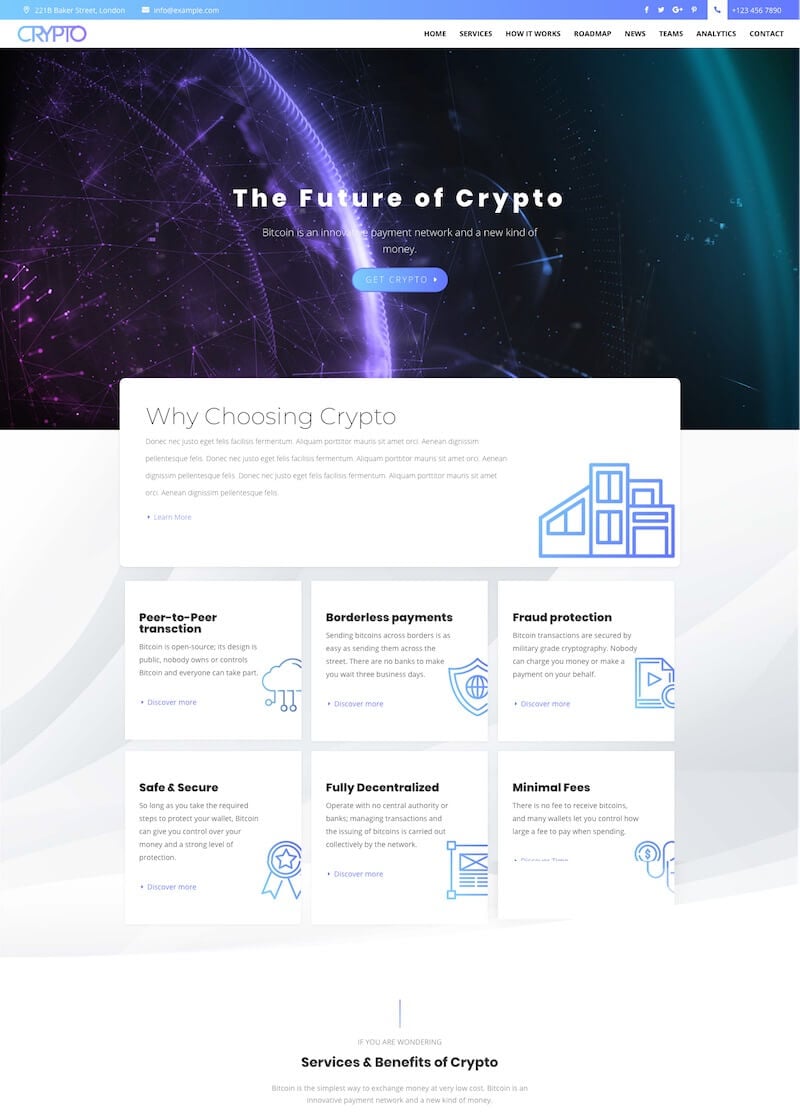 One Page Coaching & Consulting Free Divi Layout
As the name suggests, this is a single-page Divi child theme for coaching and consulting-related websites.
The template comes with a beautiful clean design that is perfect for this niche to create a professional first impression.
The template is perfectly optimized for all different devices and comes with all the important sections that are required in a consulting site.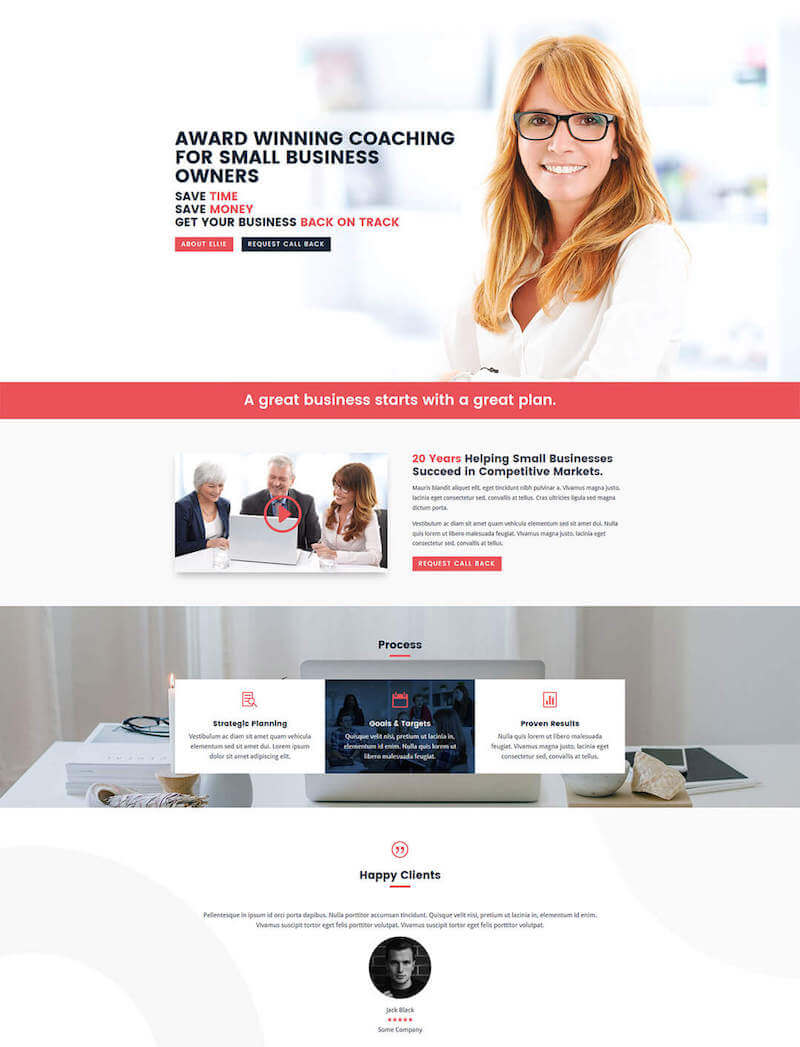 Free Catering Divi Layout
A very attractive Divi layout for the catering business. The template offers you a beautiful modern design.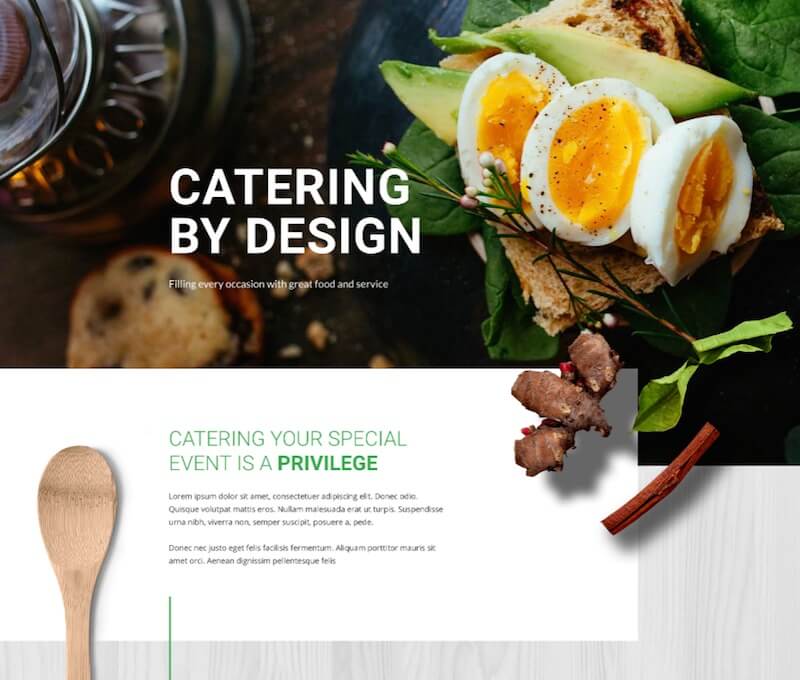 Free Divi Agency Layout Pack
A beautiful Divi Child theme pack was created for small businesses and agencies to create a great-looking professional design quickly.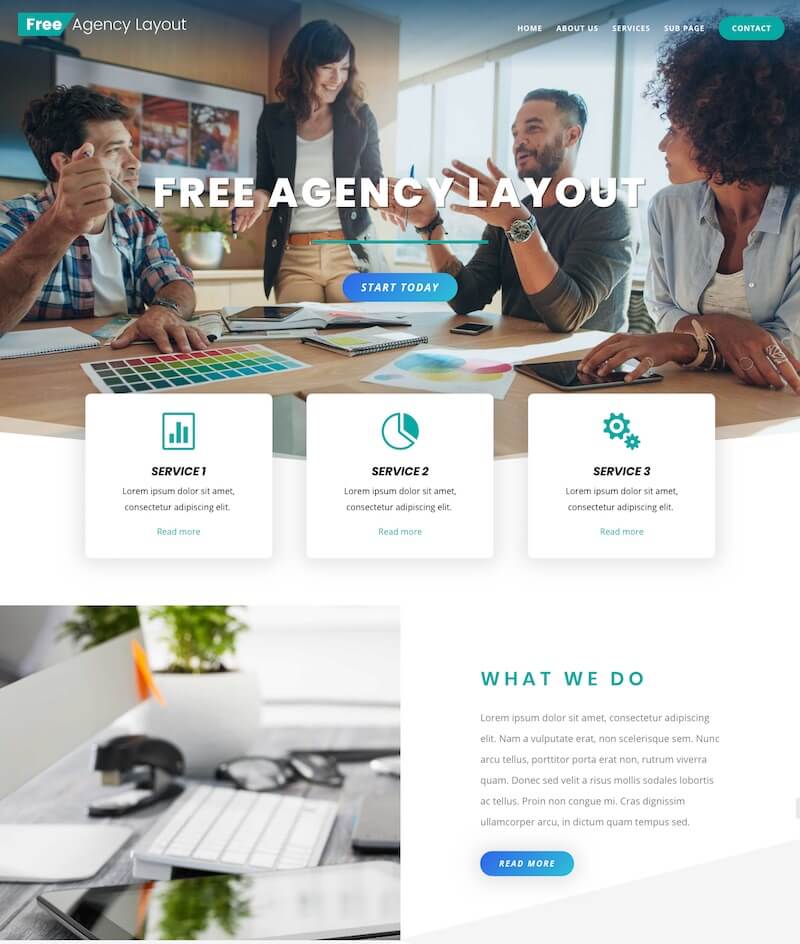 FREE Paralegal Layout Pack for Divi
As the name suggests, this is a pack of a layout created for the legal sites. The template offers a very professional-looking clean and minimal design.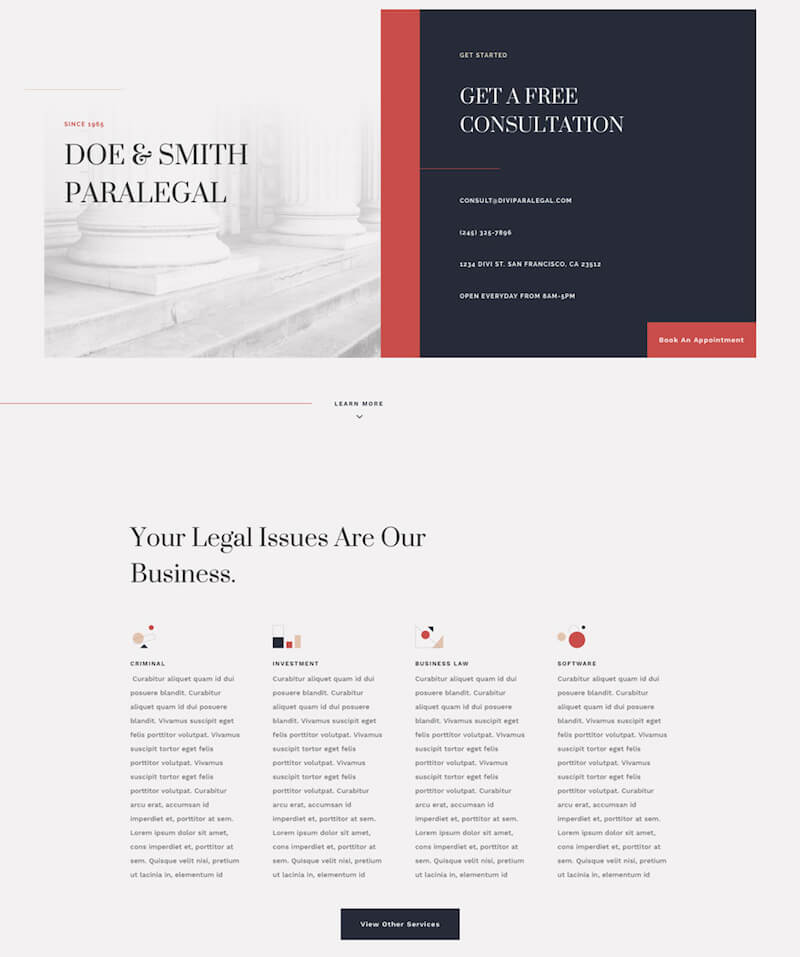 Final Word
These are a few Divi Theme layout packs for your Divi site. Most of the templates are available for free. You can download and start using it on your WordPress site created with Divi Theme.