It makes all the sense in the world when we claim that your online portfolio speaks for itself and doesn't need any introduction.
It gives potential clients an accurate idea of your capabilities and work style. It's a showcase of your best works to date and can be used as a measure of your creativity.
Hence, it is important that you do your homework well and come up with something incredibly amazing.
Here, we have brought you exclusive design portfolio ideas holding the capability of being a nice source of inspiration for your own portfolio.
We have already published a number of different portfolio-related articles, don't miss those.
Beautiful Creative Portfolio Ideas
---
Alex Coven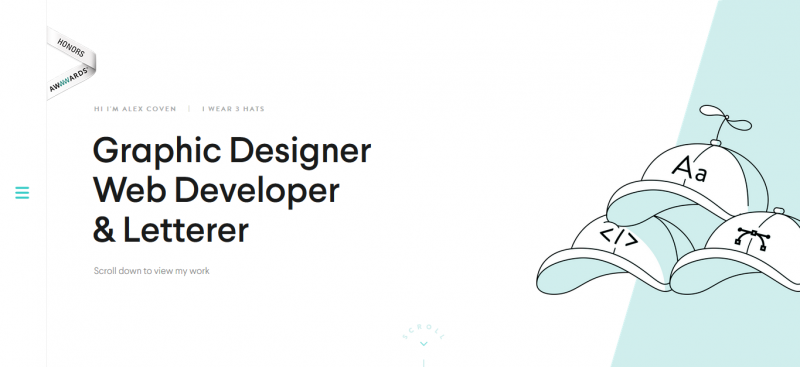 An interesting example of design making use of lively carousels to make the idea look real, the designer Alex Coven has left no stone unturned to make it one of the most appealing portfolios ever.
A graphic designer and a web developer by profession, Alex Coven is one of the most sought-after designers. The portfolio can be checked out here.
Studio Thomas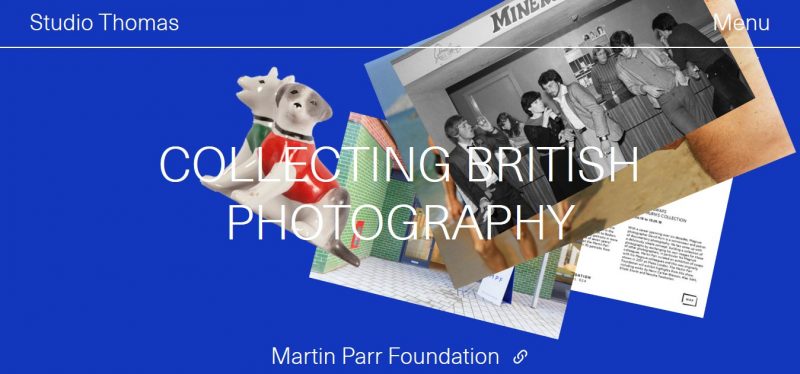 Studio Thomas is a creative design studio making interesting use of visual communication for bringing a wide variety of physical and digital thought processes to life.
The portfolio has been painted dark blue displaying the deep thought process of the designer. A dynamic portfolio, the pictures have been chosen well to complement the background.
You may view it here.
Rafael Kfouri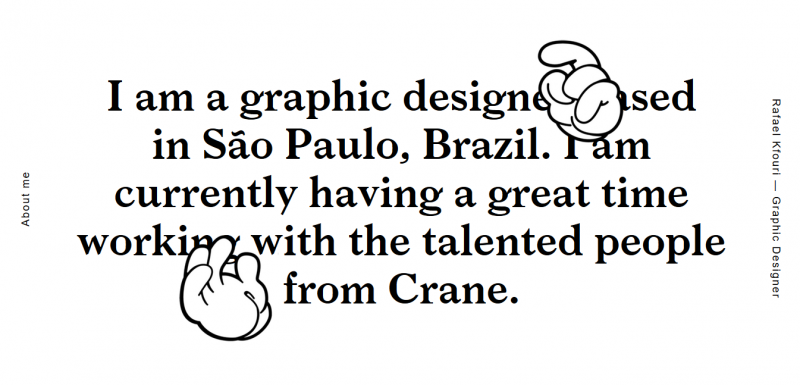 Designed by a graphic designer based in Brazil, the page has a rich combination of colors and presents the portfolio in a way that the viewer actually appreciates the designs.
The portfolio features a variety of works displaying the versatility of the designer.
It can be checked out here.
Buzzworthy Studio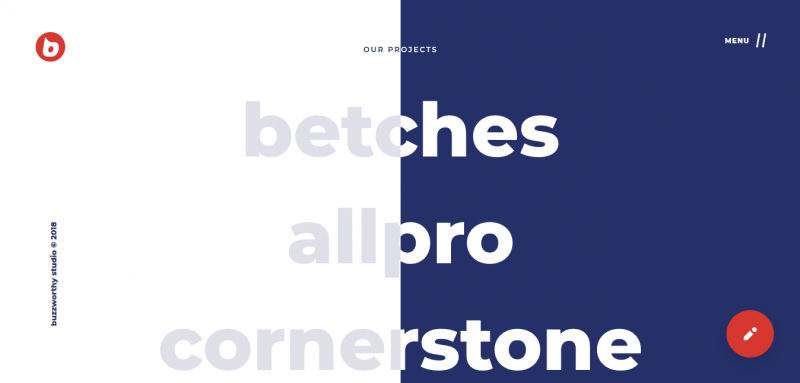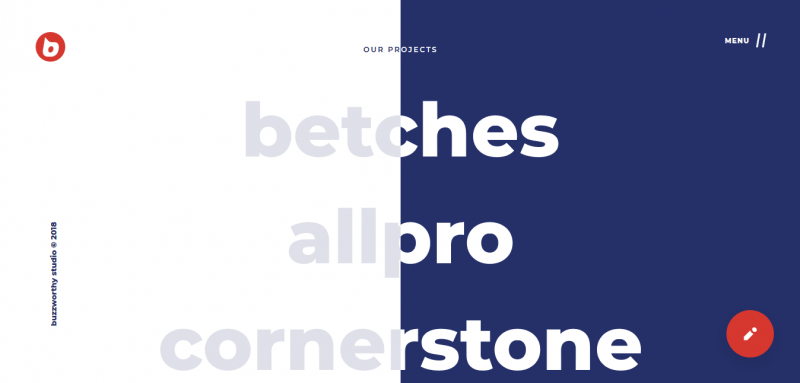 The portfolio has a dynamic design and makes use of dark shades of red and blue extensively making it stand out from the crowd.
One of the most amazing portfolios present on the web today, the design is completely dynamic and deserves a lot of accolades from senior designers for its interactive view and user involvement. You may view the portfolio here.
Shelby Hipol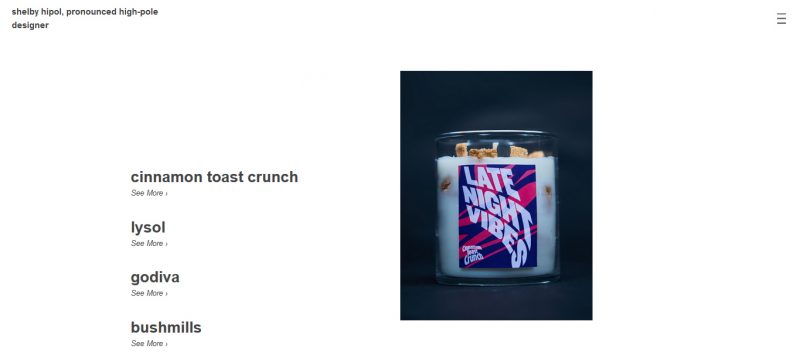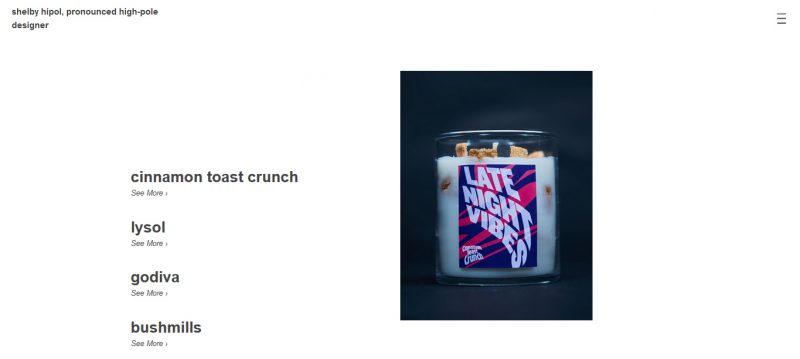 A simple and minimalistic design featuring a white background and some static images. Reinforcing the viewer's faith in minimalistic design ideas, the design looks cool and amazing.
The portfolio can be checked out here.
Velvet Spectrum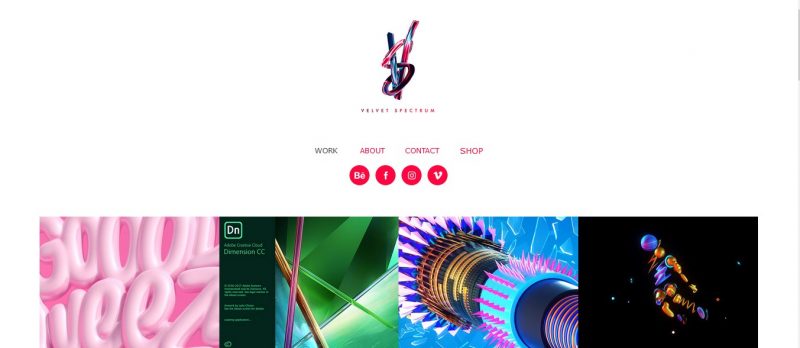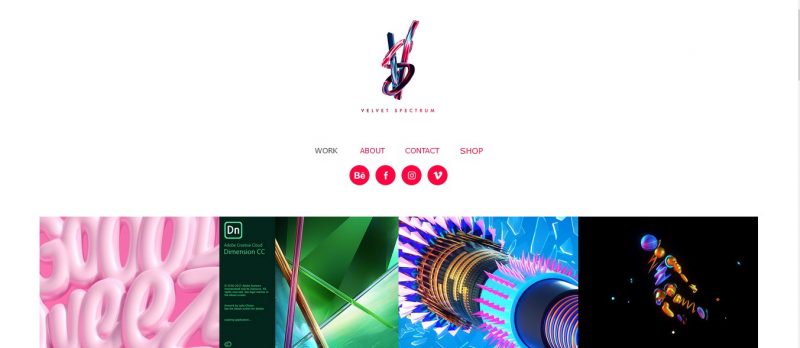 Velvet Spectrum is the brainchild of Australian visual artist Luke Choice. The designer has experience in working with multiple design niches and has successfully been able to reflect the same in his portfolio.
You can check the portfolio out here.
Liam Moore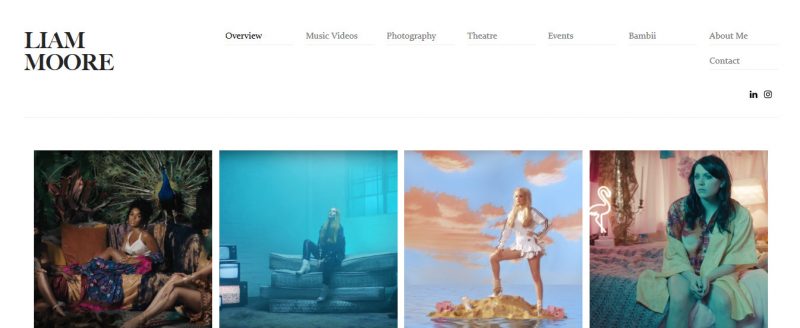 Designed by an LA-based designer – Liam Moore, the portfolio looks like a symmetrical custom gallery. The designer seems to have a soft corner for moving and sparkling things.
He has made effective use of Format's Monocle theme to display overviews of projects in a colorful square grid.
You can check the portfolio out here.
Leslie David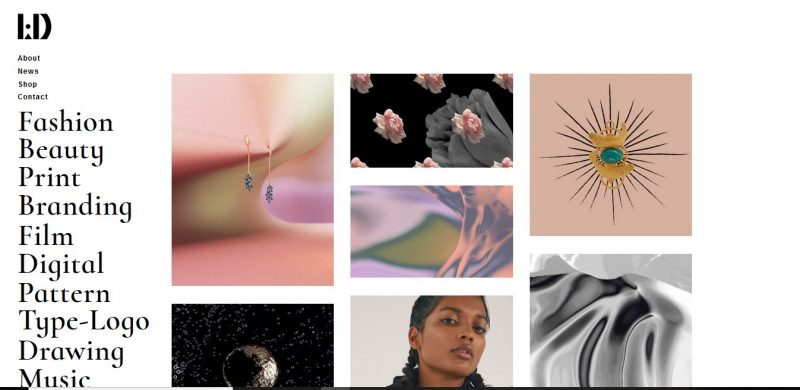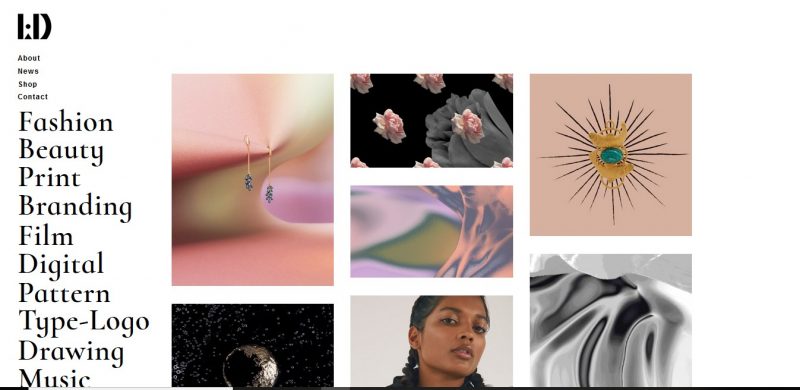 This portfolio is a beautiful work of art by Parisian designer, illustrator, and art director Leslie David. She presents her works in an effortless manner with left-aligned typographic navigation and a mixture of static and dynamic creative thumbnails going hand in hand with the quirky nature of her crafty design.
The portfolio is available for a glance here.
Grant Burke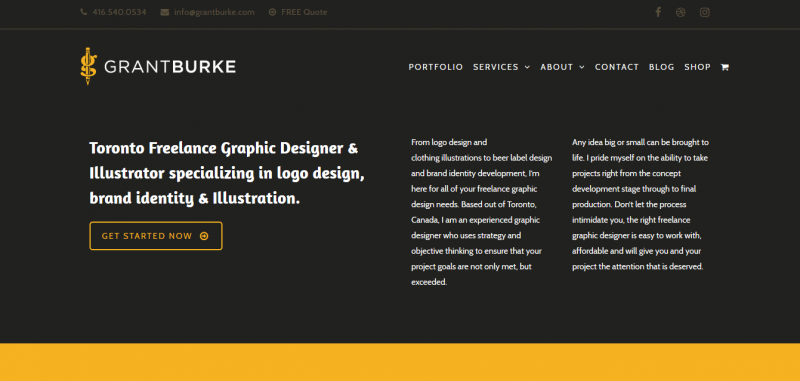 Grant Burke is a graphic designer and illustrator based in Toronto. The portfolio's homepage emphasizes the fact that even a lot of text can be used in a portfolio.
In case you happen to scroll down or click on the portfolio's top menu you will be welcomed by some quality works in a picture-grid format.
You may check it out here.
Nicolas Paries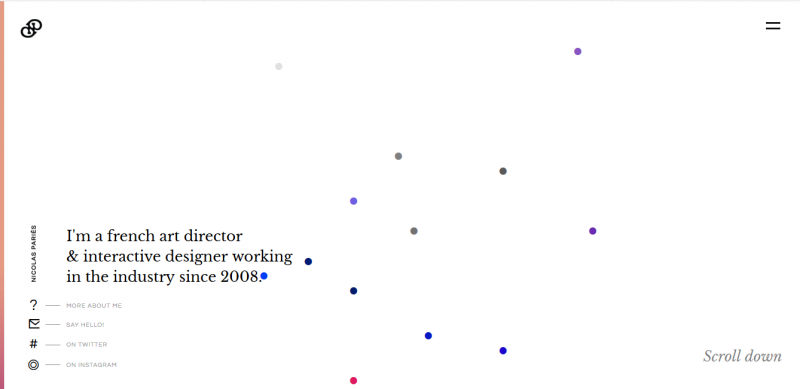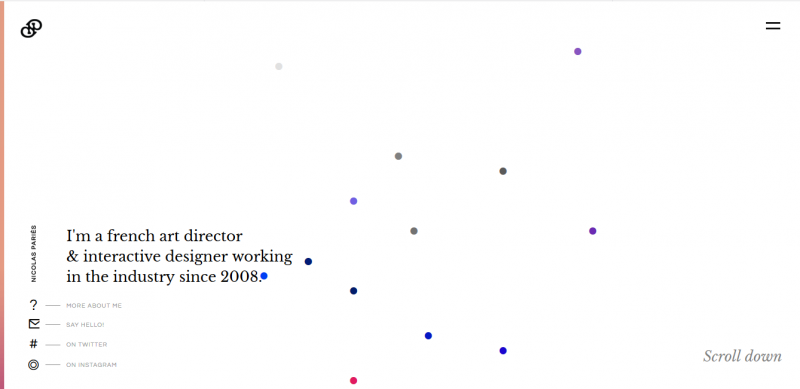 Nicolas Paries is a talented and young art director from France. The layout of his portfolio website is unique and original. As you scroll down the page, the animations unfold in a spectacular manner.
The portfolio is available here for a quick glance.
Tom Biskup


Tom Biskup is an art director whose online portfolio happens to be quite fancy. The designer has used a dynamic header image to quickly capture the user's attention.
The portfolio is a piece of art in its own way and completely speaks for his talent. Explore the portfolio further here.
Rendi Studio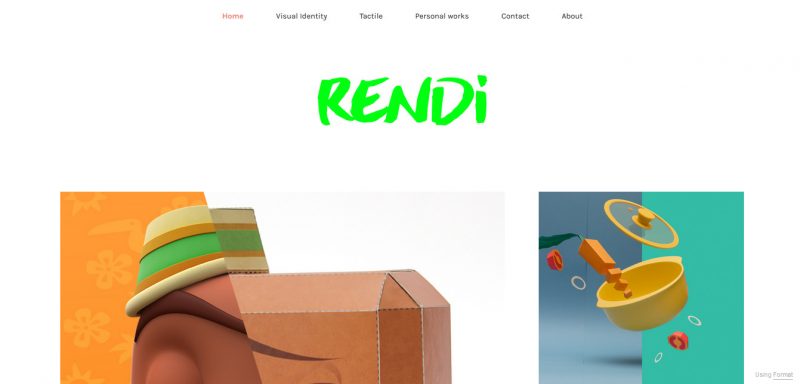 Rendie Studio's portfolio enormously reflects the tangible nature of its designs. They make incredible use of Format's Sierra theme to showcase almost all of their lively projects on the homepage.
The studio's website gives a sense of the texture of its materials and actually appeals to the user. You can check the portfolio out here.
Ashley Fong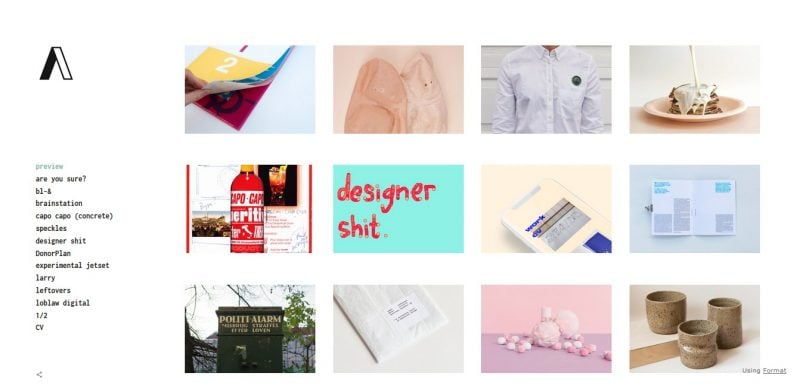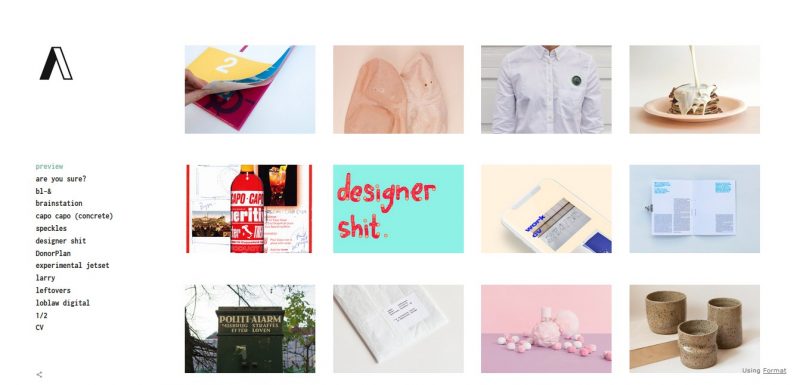 Ashley Fong is a popular graphics designer making use of the Ora theme to display a large variety of work on her online portfolio.
This creative designer is based in Toronto and is known for her larger-than-life imaginative skills. You may check it out here.
Adam Bookbinder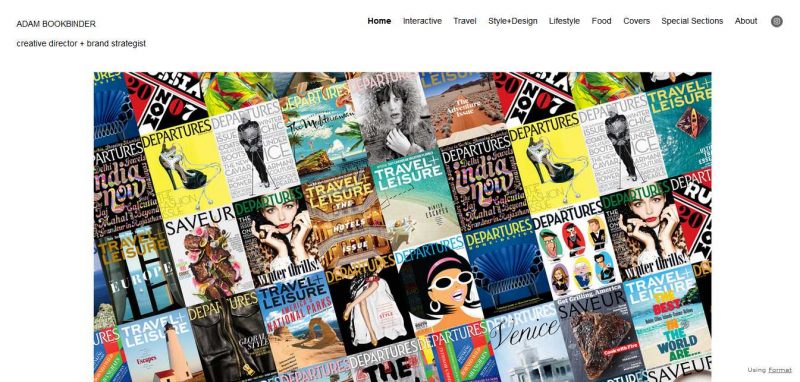 Adam Bookbinder makes use of the Horizon theme to create an incredible user experience. A single scroll of the page feels like going through a magazine.
The experience is highly streamlined and lays focuses on specific content categories to showcase the designer's range of talent.
The portfolio can be viewed here.
Made Thought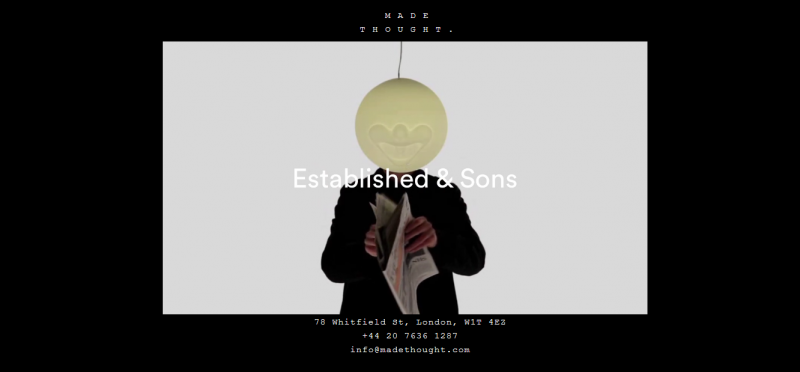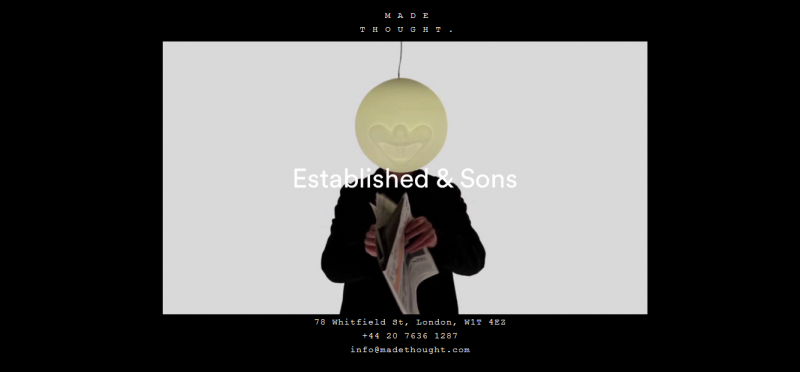 Made Thought is a modern powerhouse of design. The portfolio presents some of the best works of the studio to date and leaves an instant impression on the viewer's mind.
The design although has been kept simple yet is quite complex in its own way.
Check it out here.
Wade Jeffrey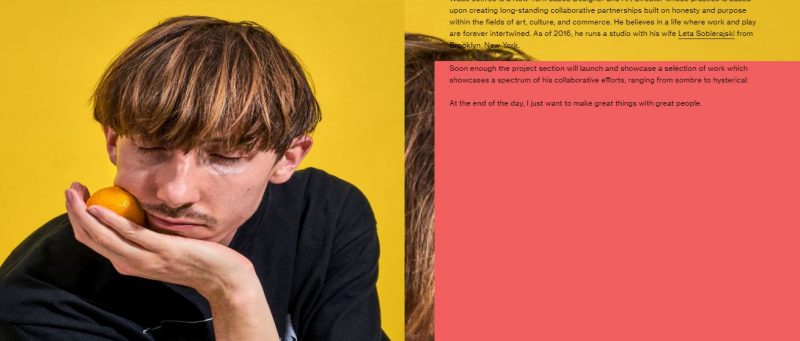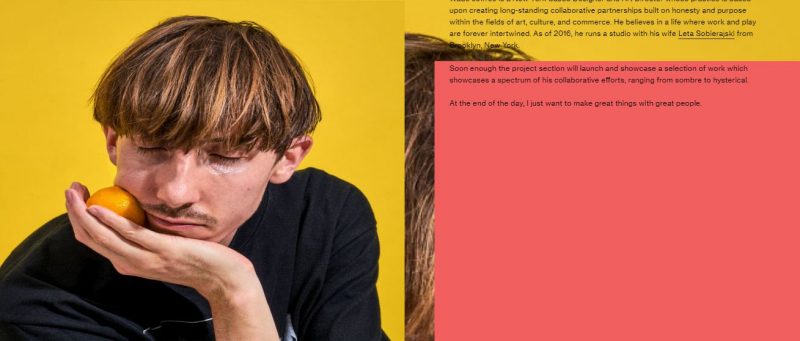 The wonderful portfolio designed by Wade is another example of a website where the page itself speaks volumes about the effort gone into it and the caliber of the designer.
Although the design is hard to create, once done well it really leaves a lasting impression on the viewer. View the portfolio here.
Mister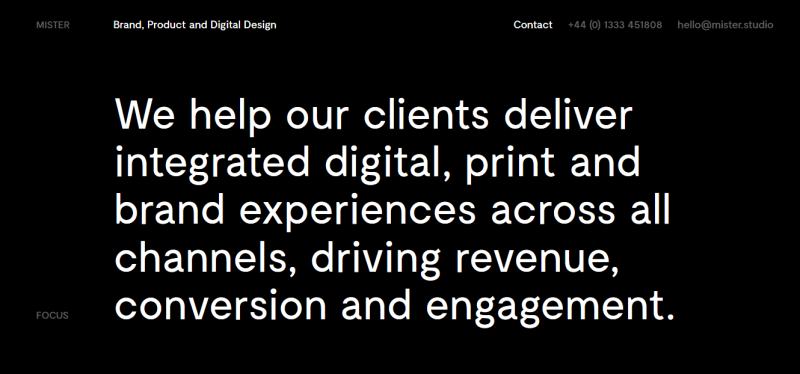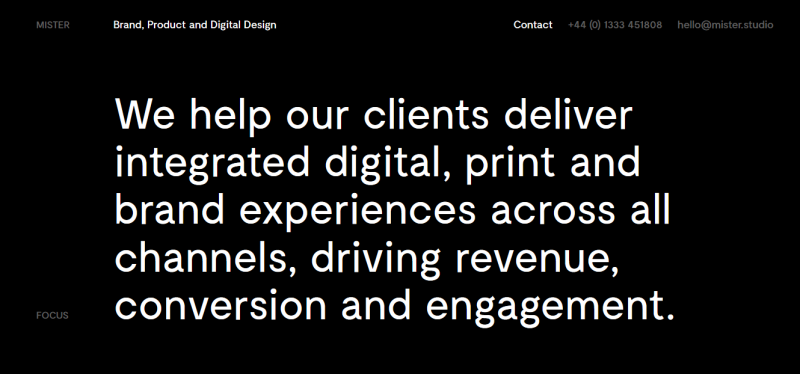 Mister has taken the bold route by saying no to any designs on the landing page. This bold and innovative design idea projects confidence and makes him beat his counterparts in an easy manner.
The portfolio can be viewed here.
Malika Favre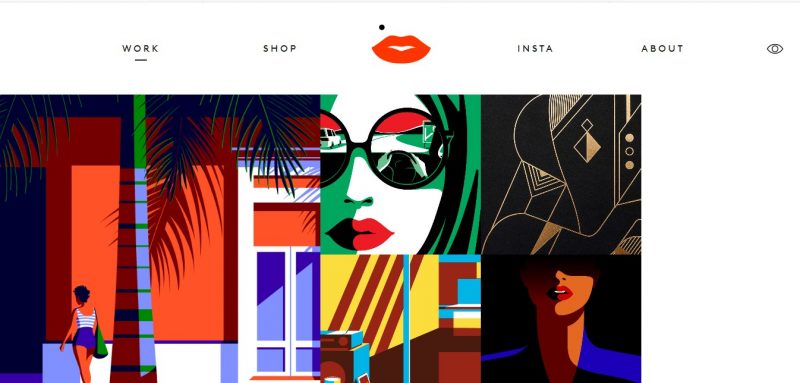 Illustrator Malika Favre has put quite a lot of bold and beautiful works on display in her online design portfolio.
Making use of a full-screen edge-to-edge pattern of thumbnails to convincing visitors into viewing the work in further detail. The portfolio is available for a quick view here.
Panda Yoghurt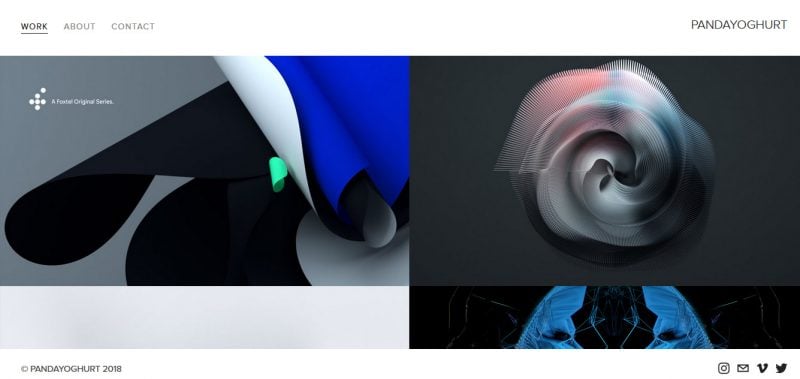 The projects in the portfolio have been presented in a clear and concise manner. with a brief description per project.
A scrolling navigation bar featured against a crisp white background adds more appeal to the view. The portfolio can be viewed here.
Pollen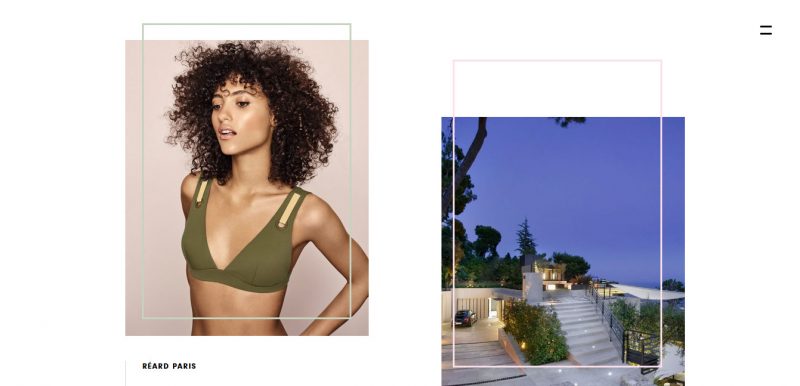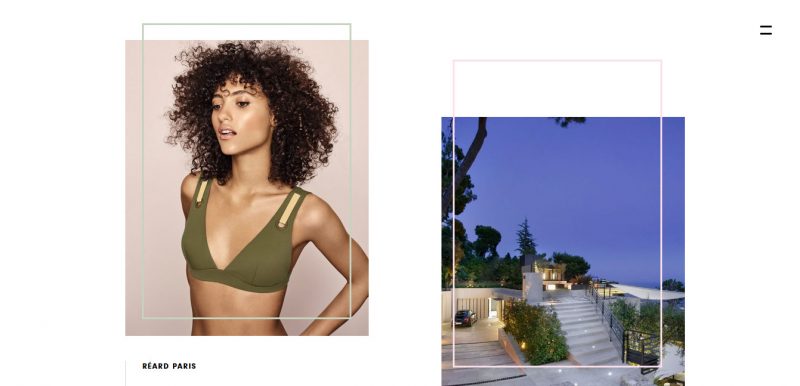 Pollen is a digital branding agency having a slick portfolio. It puts a number of modern methods to use in its interactive user interface.
From full-screen video to parallax scrolling, a number of elements have been called. The portfolio can be explored further here.
Final Word
Hence, these were some of the most popular creative design portfolios. An online portfolio can be one of the most important pillars of your design career. It's your first impression of the potential clients and probably the last too!
In fact, a perfect portfolio relieves you of a lot of stress related to job interviews and references. Your portfolio speaks volumes about your caliber and capabilities. Hence, do your homework and design it well. Good luck!