Squarespace is one of the leading SaaS-based content management systems in the market. It offers an inexpensive and ridiculously simple way to help you make professional-quality websites without having to go into the gritty nitty of coding.
It is easier than learning web development to build your site, and it is much more cost-efficient than hiring a web developer to create your website.
You should already be aware of the digital wave that is upon us. Everything is coming online, and if you want to grow and keep up with the times, you also need to establish your online presence.
Now, the simplest way to build your online presence is with the help of a website. People will be more likely to find you, or your work, if you have a dedicated website.
However, if your website is compromised in performance, then that will also leave a negative influence on your audience.
So now the question becomes – Does Squarespace offer a competent means to help build a website? Well judging by the increasing number of people signing up for their service, and the large user base, it can be concluded that it offers an excellent website-building solution.
With a dedicated website builder, a blogging platform, hosting service, an eCommerce platform, and a domain name registrar, the platform encompasses all the major necessities required to launch a functional website.
Well, now that you are curious, let's look into some of the popular websites built using the CMS platform. This will give you an idea of what type of website you can expect to build.
With over 4.086 million subscriptions, Squarespace is an ideal platform to build a website. If you are planning to create a site with Squarespace, get started now.
So without further ado, here are the Best Squarespace Site Examples.
Don't Forget to Check
Great Looking Squarespace Site Examples
---
New Inc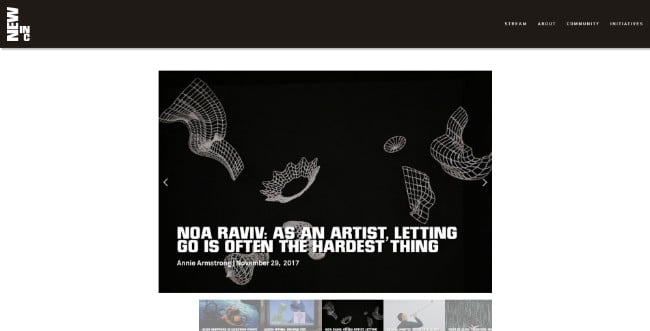 New Inc is a community-based website with a very simple design style. It is a house to all members that are part of the New Inc ecosystem. It uses sliders and large thumbnail images for navigation purposes.
Menus are also available. There is also a dedicated page to showcase all team members along with their bio, and all the facilities and equipment provided by New Inc to attract new people to join the club.
This is one of the best Squarespace Site Examples that look professional and modern.
Lucia Balcazar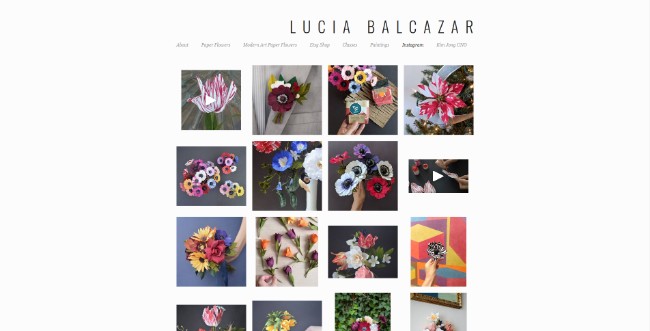 Lucia Balcazar's website hosts all her illustration and printmakers in a well-categorized fashion spread across multiple pages. There are even social media handles to help visitors share her work on the internet.
Bathhouse
Bathhouse is a luxury spa and restaurant where customers can visit and get relaxed. They offer all kinds of spa services, and food at the same place. The site is created with Squarespace and it looks attractive.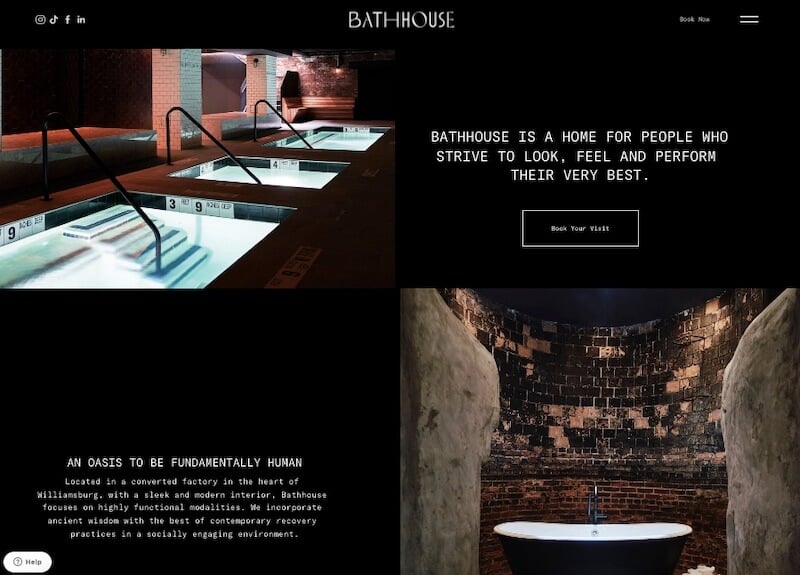 Rodarte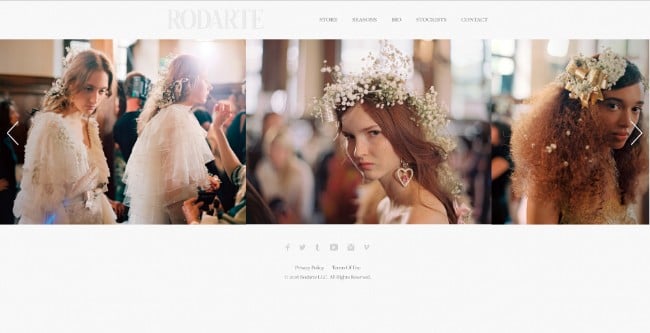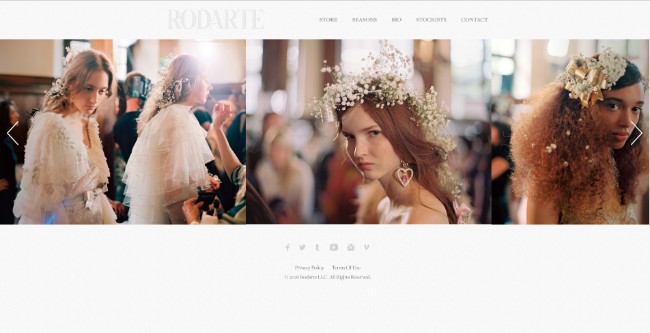 Rodarte is the website of fashion designers Kate and Laura Melleavy. Here they showcase all their work, their designs in pixel perfect fashion. The homepage has a slider to showcase models wear their designer clothing. Then there are a couple of pages which include the bio of the founders, season-specific designs, stockists, and of course, an online store.
Julie Harmsen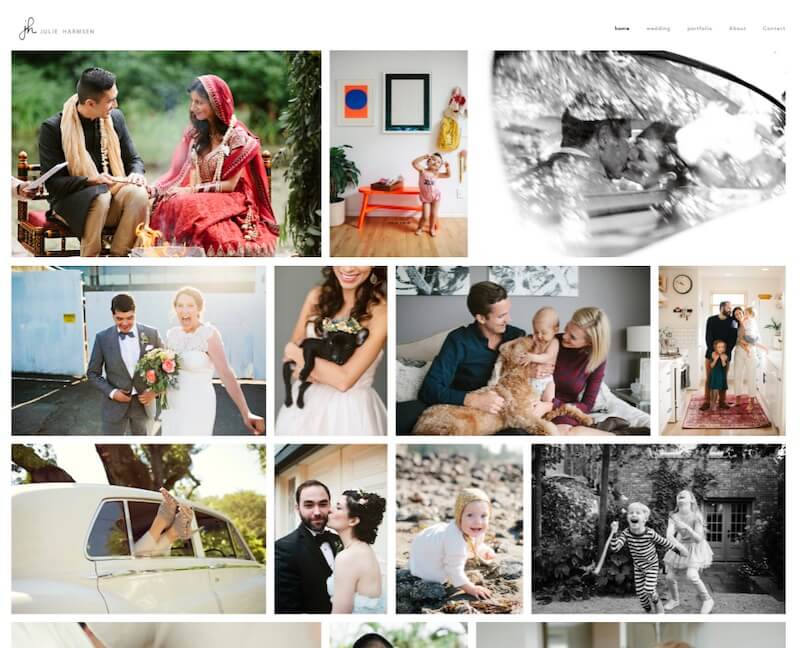 Julie Harmsen is a wedding and family photography site created with Squarespace. The big photos on the homepage of the site attract your attention right away.
It is a simple and clean design that keeps the attention on the content on the site. As you click on any of the photos, it takes you to the slider to let you go through all the other images on the site.
Active School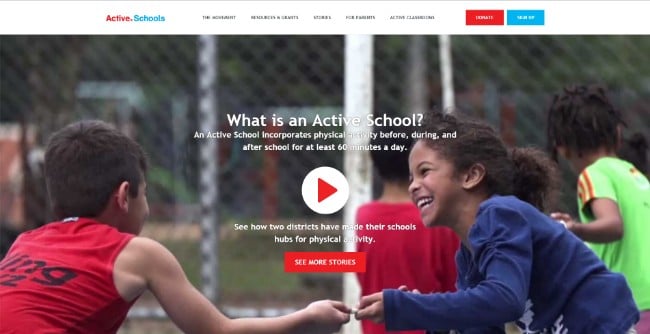 Active School is a donation-based website that aims to promote and increase physical activity and physical education through schools.
It uses a model to bring together like-minded organizations, combine all resources, and together make a collaboration to make a notable change. The feature includes the already mentioned donation system, as well as a signup area, newsletters and much more.
Salvage Solutions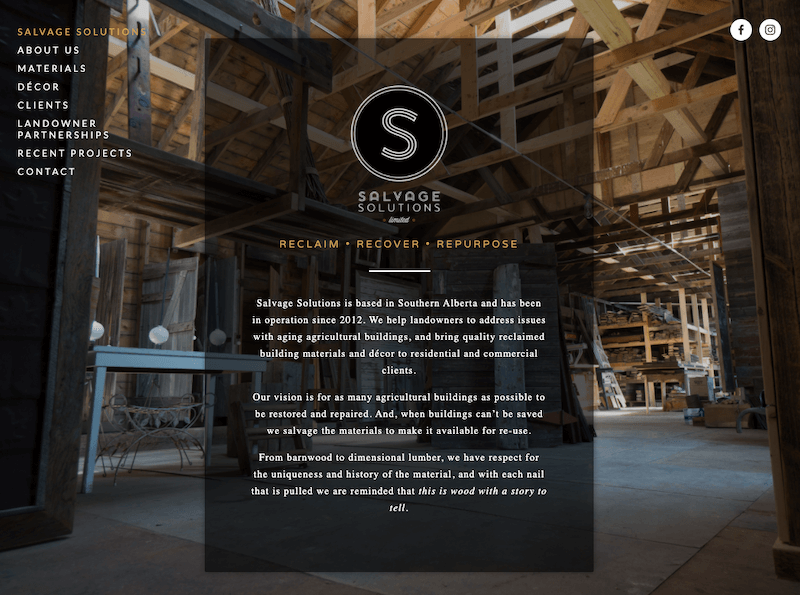 Salvage Solutions is a simple yet a very attractive website design created with Squarespace. This is a site for a family run business around construction.
The design of the site clearly gives the idea of the business. The attractive homepage and the internal pages with simple background images makes it an interesting candidate to list here.
Dixie Chicks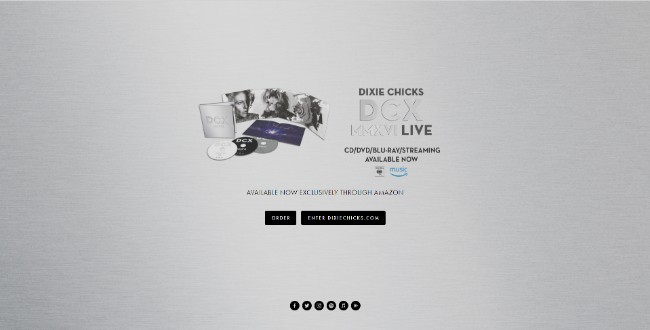 DixieChicks is the official website of the band by the same name. Here you will get updates on their latest tour dates, Instagram pictures, and a separate page that links to Amazon to help you buy their latest CDs and DVDs.
R29 Creative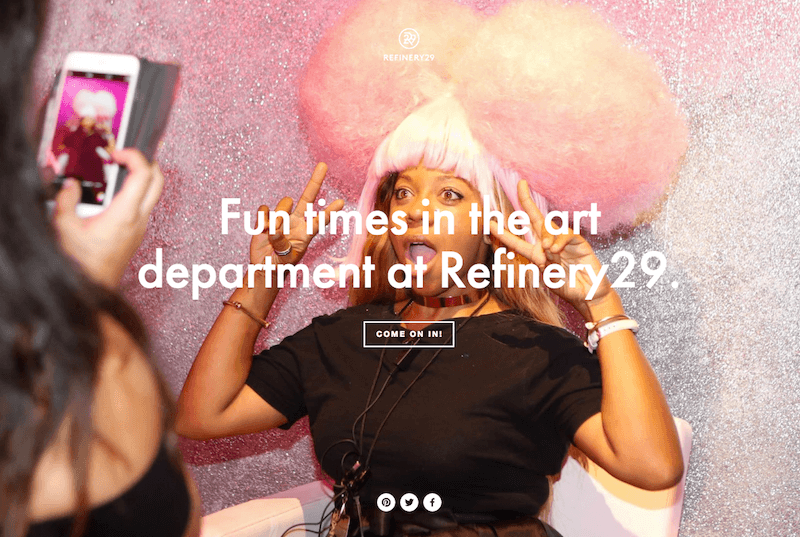 A creative magazine that revolves around fashion, women, and creativity. The site is created with Squarespace and it looks very attractive.
The site will show you a splash slider that keeps showing attractive images and when you enter the site you will see the posts with colorful images. The overall design is simple yet very engaging.
A+I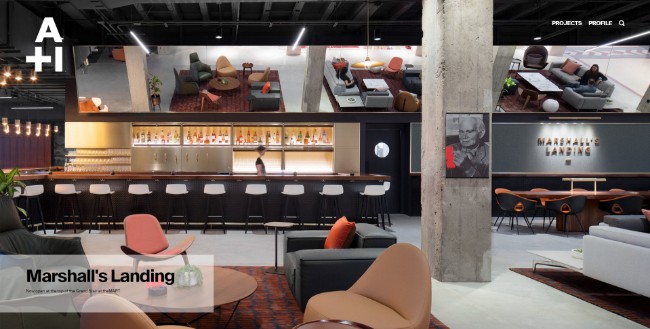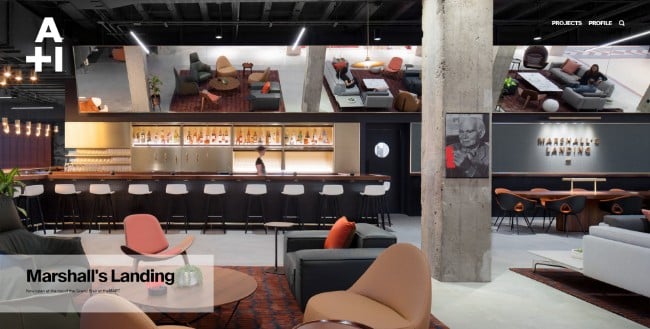 A+I is the official website of an architecture agency/company. It boasts a slider based homepage to showcase some of their impressive works. Then there is the portfolio page, a dedicated page for profiles of team members, and much more.
Indian Gardens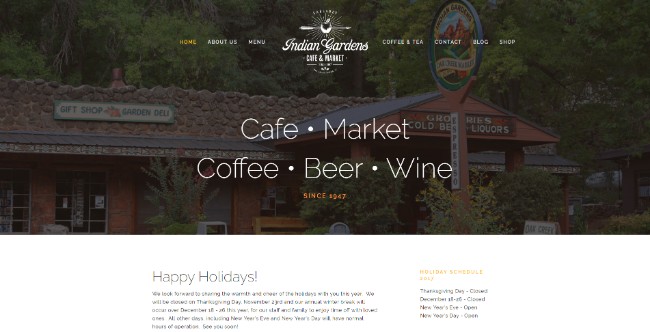 Indian Gardens is the official website of a cafe market which goes by the same name. Here you will be able to see their menu, contact page, online shop, and blog.
Cor Cellars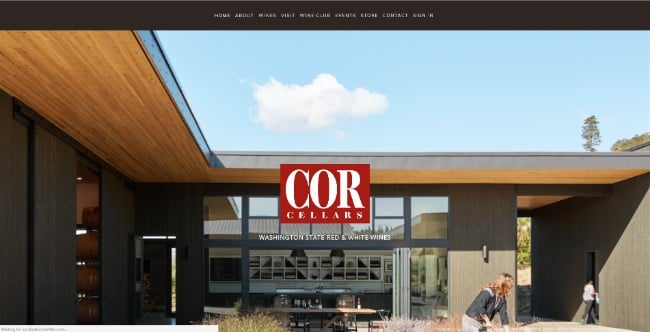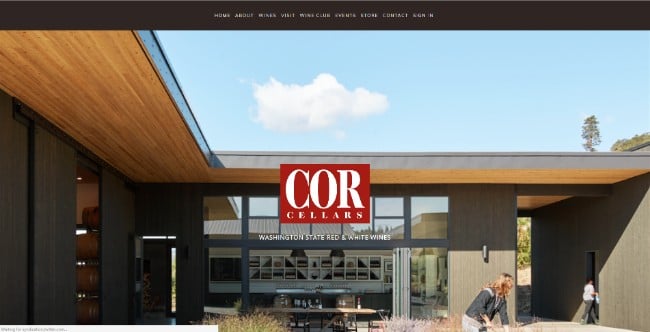 Cor Cellars is the official website of the popular Cor Cellars Washington State Red and White Wines. On the website, they have the direction to their store branches, wine club, upcoming events, a contact page, signup options, and even an online store from where you can purchase wine.
Collective Quarterly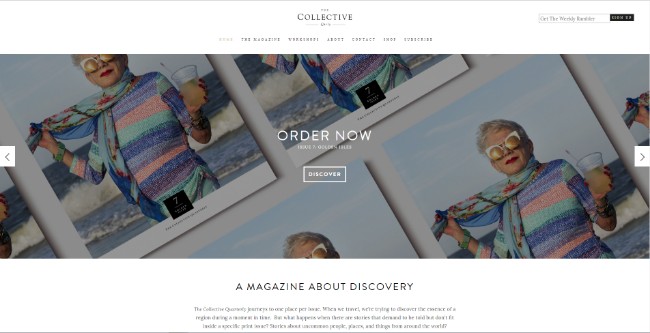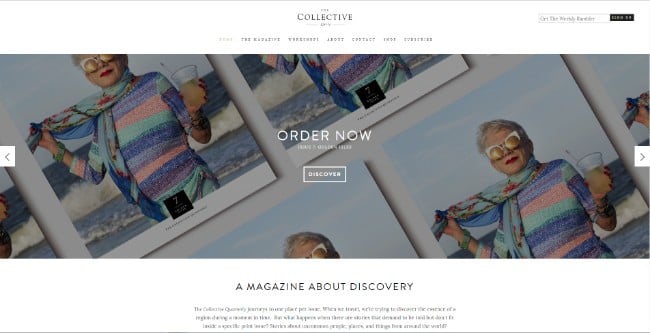 Collective Quarterly is a magazine website with a well-designed homepage showcasing a slider and all content highlights. It also has a sticky menu and dedicated pages for workshops, contact page and so on. It also encompasses an e-commerce platform, and there is also an option to subscribe to their online magazine.
PatBlute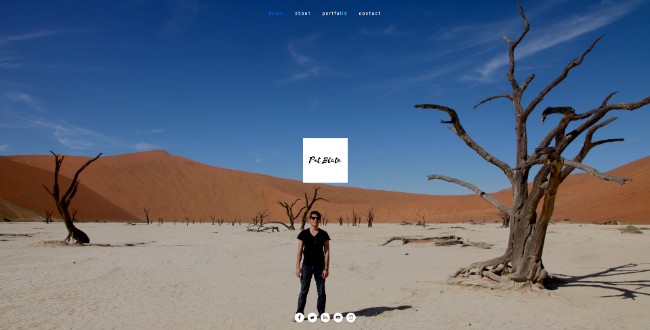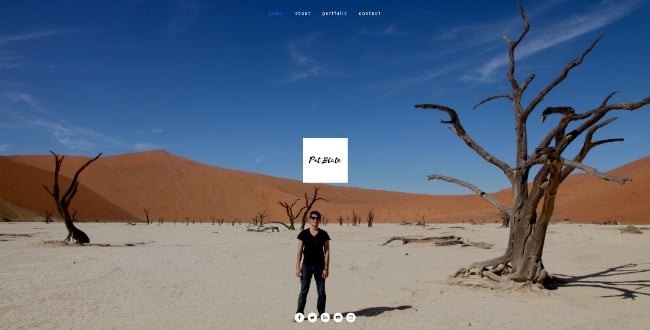 PatBlute is the online portfolio of a playwright and marketing professional where he showcases his work and contact details.
Lifted LandScape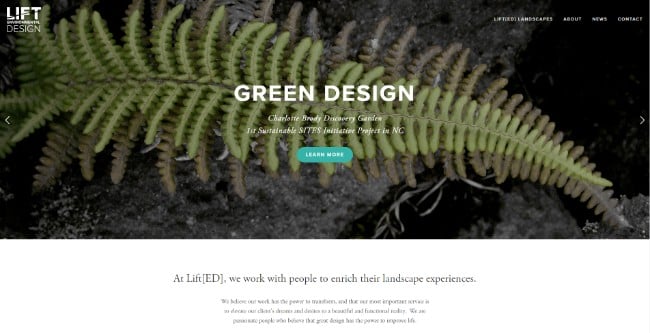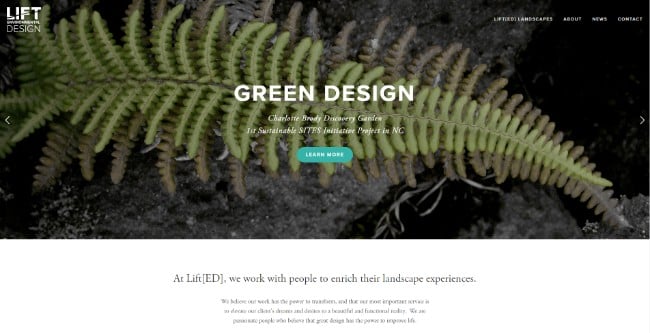 Lifted LandScape is the website of landscape architecture and planning firm of the same name. Through their website, they showcase all their work: portfolio, what services they provide, notable awards, people they have worked with, and much more.
Lumio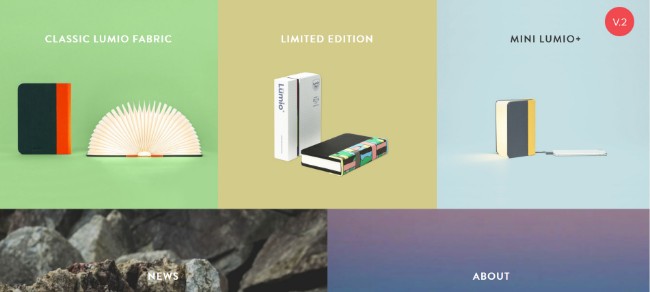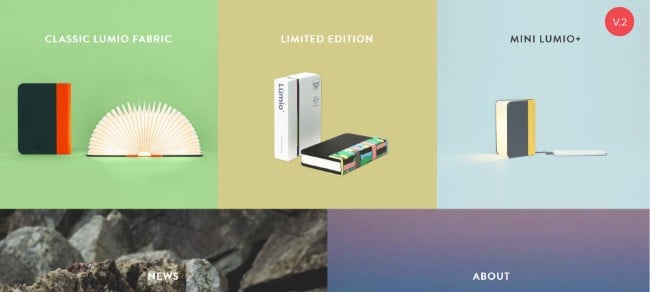 Lumio is a unique style lamp that can be compressed into a hardcover book. This is the official website of the product where you will find different designs and styles for the product, a gallery, a list of retailers and an online shop.
Fotio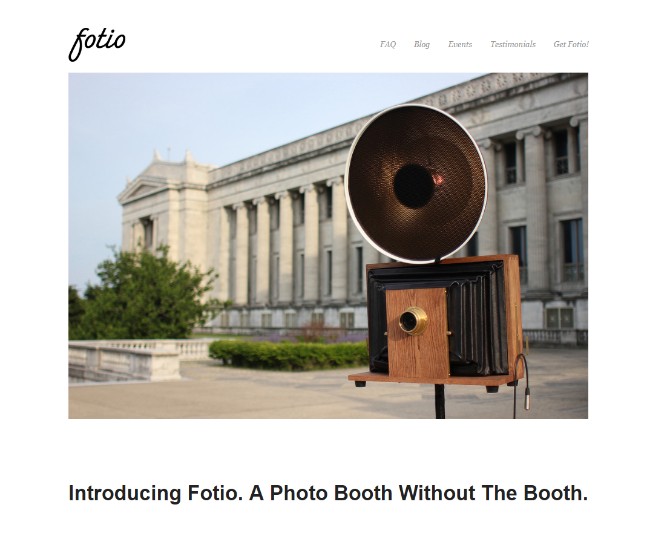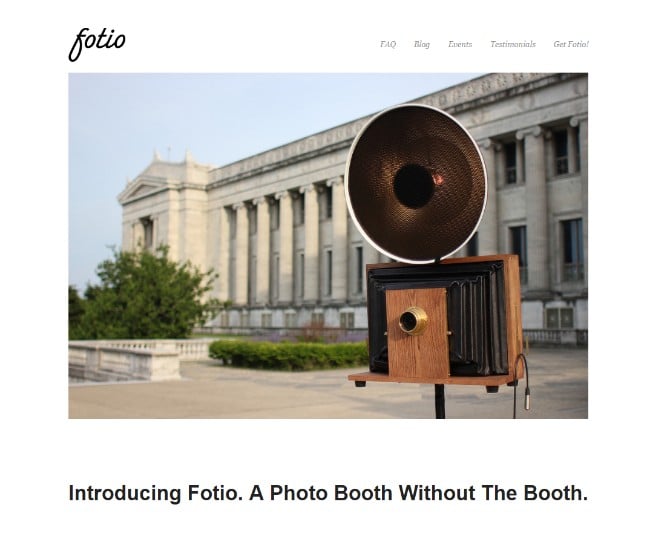 Fotio website serves to deliver an online presence of a photo booth rental/purchase service. Here you can learn about their service, register your name, and ask for their service on any occasion/event.
Tian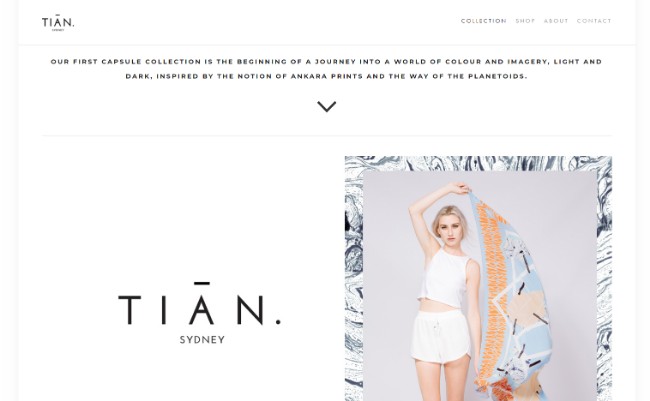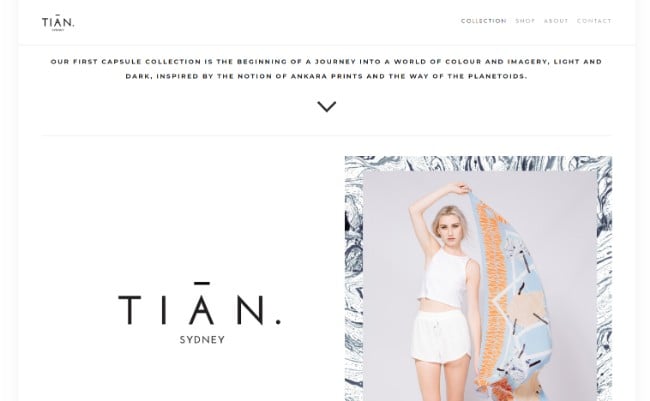 Tian is an eCommerce website, home to stylish fashion accessories. The website is used to showcase all their collection, coupled with a shop to help you purchase things you like. Then there is the mandatory about and contact pages as well.
CarCrush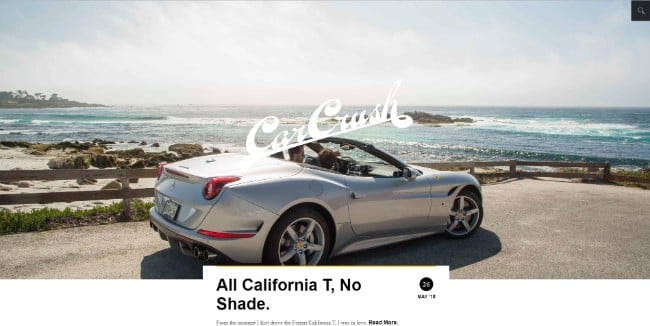 CarCrush is a blog that covers new cars, classic cars, and collector car markets for the information of interested individuals.
Knapsack Creative Co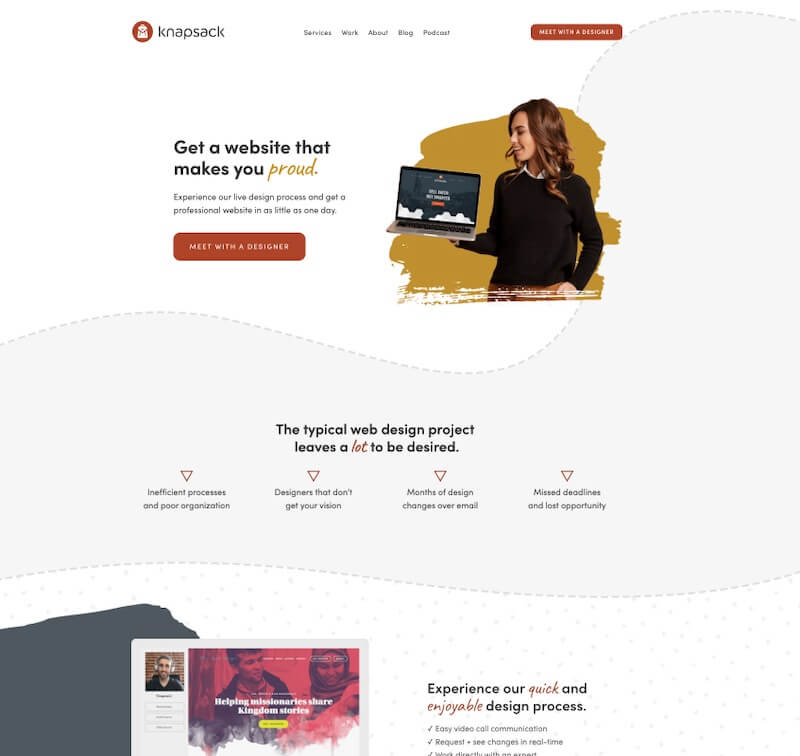 A Squarespace website design company, the Knapsack Creative Co is an expert team to create a custom design using the popular CMS.
Their own brand website is created by using Squarespace. They have used a minimal design with a lot of white space and minimal color combination.
TinySeed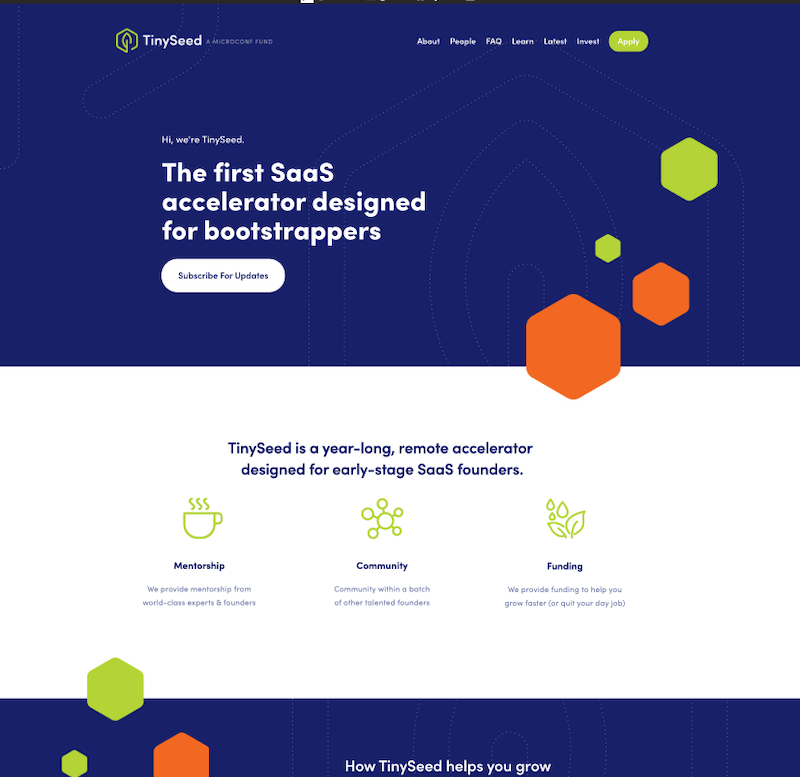 As the name suggests, this is a site for SaaS startup accelerator resources. They offer mentorship as well as funding to the Bootstrap startups.
The site is created using the Squarespace platform with blue color design and a minimal layout.
UpperCase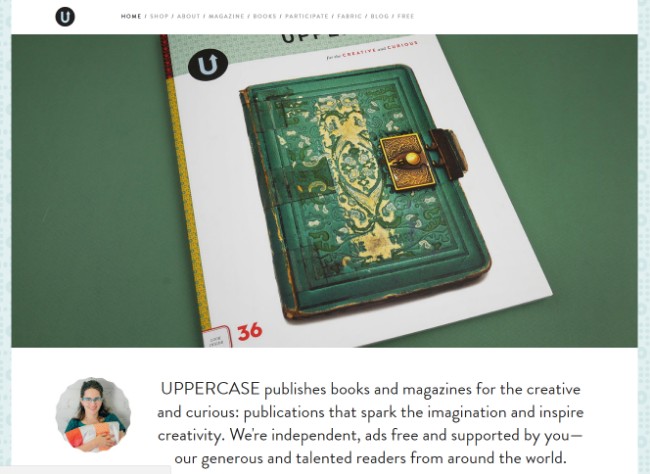 UpperCase is the passion project of Janine, a publisher, editor and designer, where she aims to publish the work of other creative professionals.
V Magazine Shop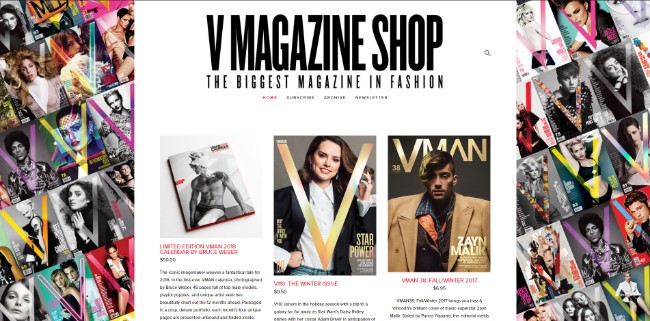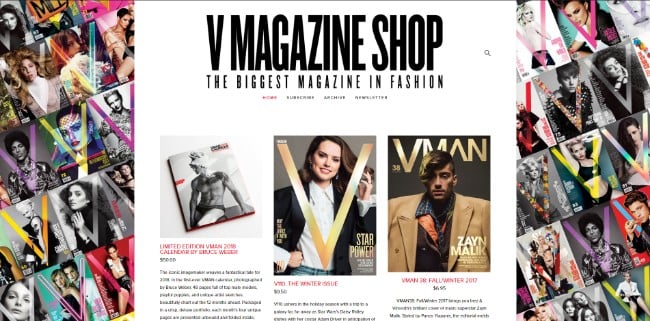 V Magazine Shop is a magazine shop based website. On the homepage, you will find a big bold header boasting the website name, followed by the menu, and then all the items sold through the website. Design wise it is unique and shows how an e-store would look like if dressed like a magazine website. There are separate pages as well for archives, newsletters and to help you subscribe to one of their V Magazine yearly plans.
Salvage Solution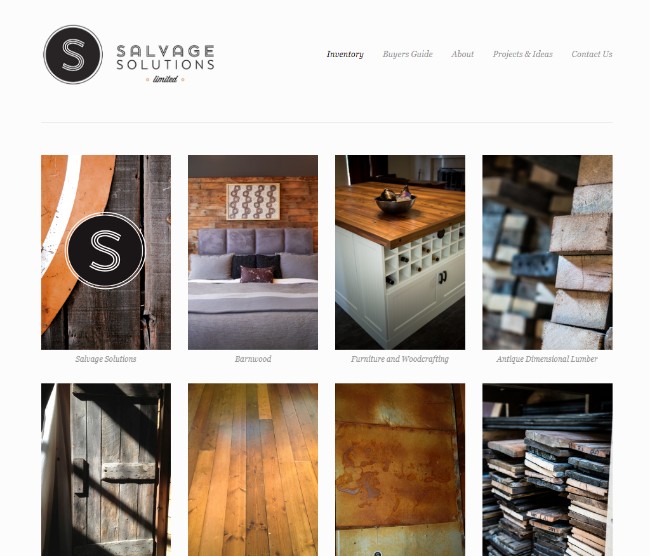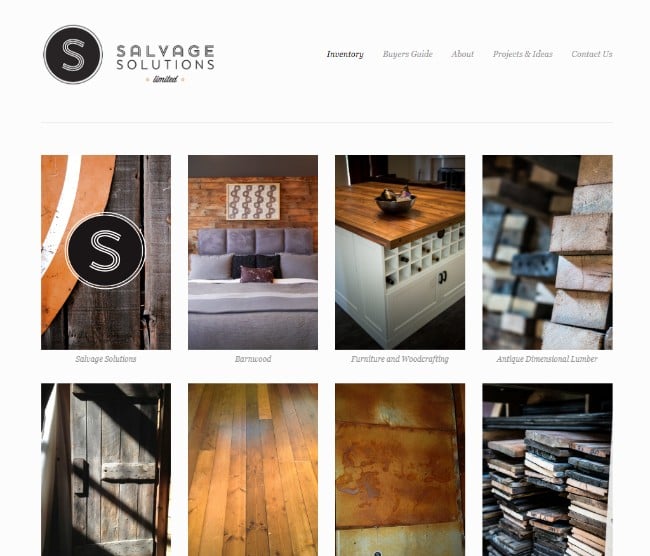 Salvage Solution is the website of a company dedicated to offering its service to improve the lifespan of your building materials.
Weberwelt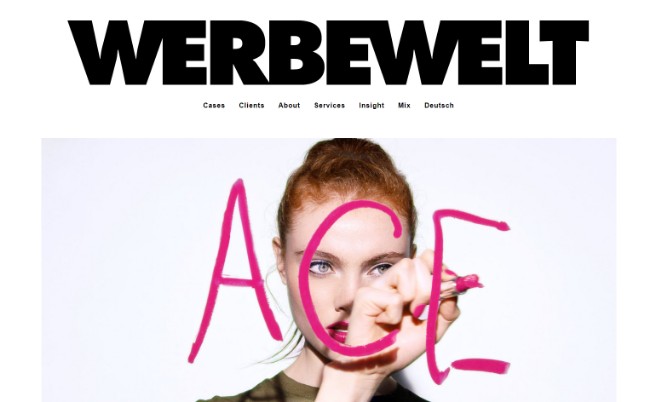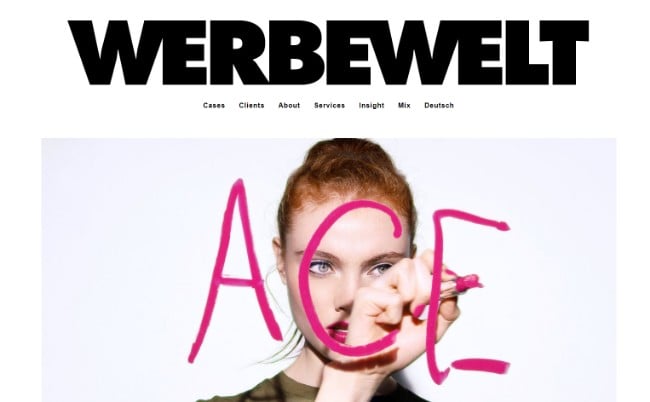 Weberwelt is the official website of an agency that offers help with branding, integrated communications, public relations, commerce and more. You can learn more about this through their site and also avail their services from there.
Masanyc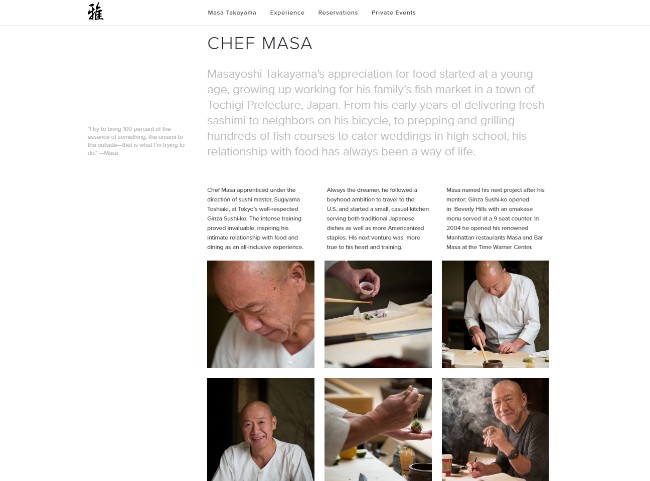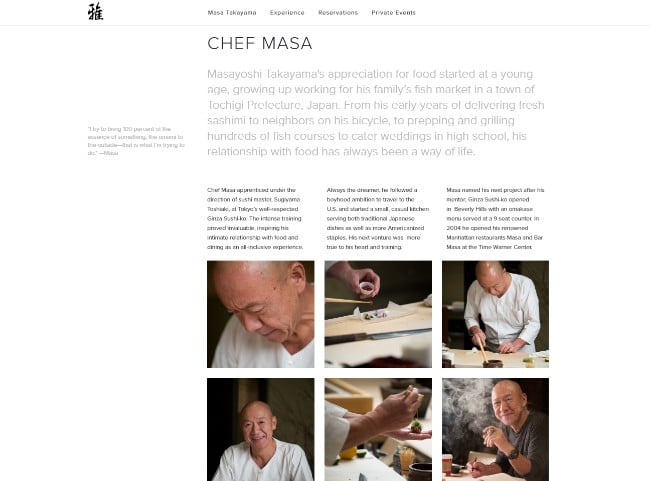 Masanyc is the official website of one of the popular and well established Japanese restaurant in New York.
DarrenBooth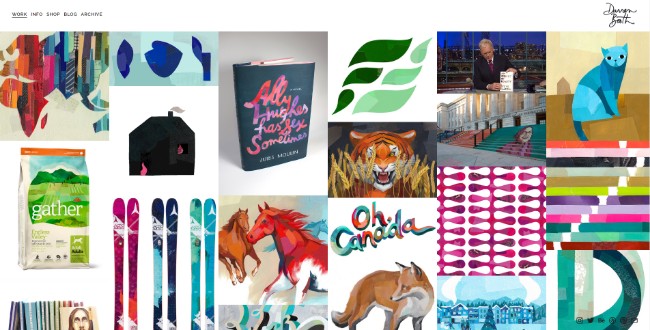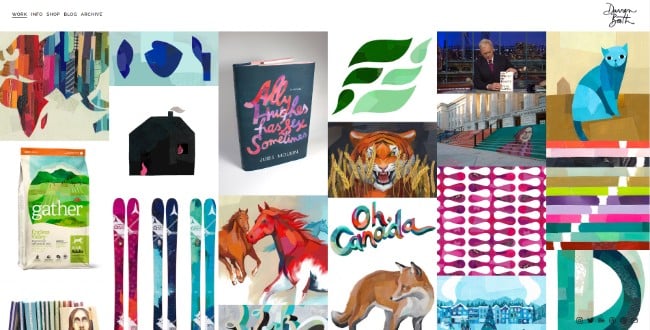 DarrenBooth is the blog of the illustrator and lettering artist – Darren Booth. It is well designed to illustrate all of his work and seamlessly integrates an online shop to help make some money.
BelleAir Market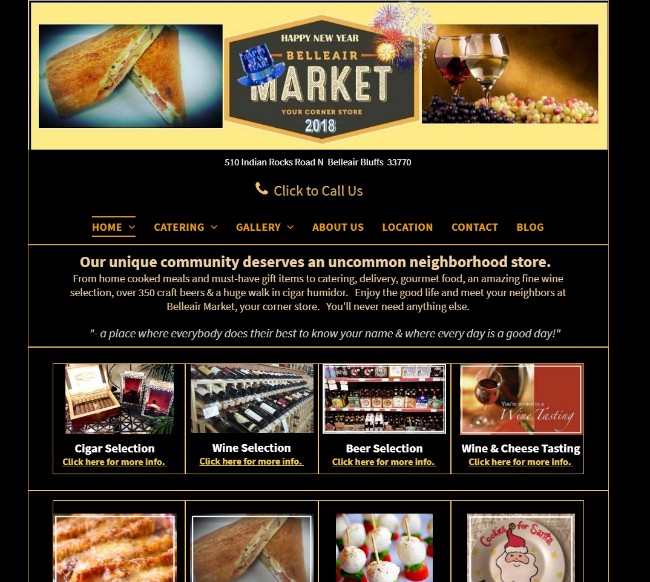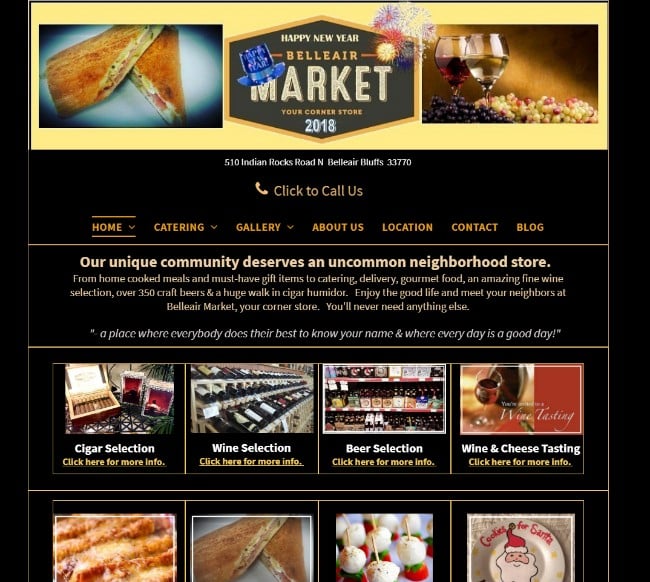 BelleAir Market is a chain of liquor stores. On this website, they display all their collections, locations, an integrated blog, and much more.
Pica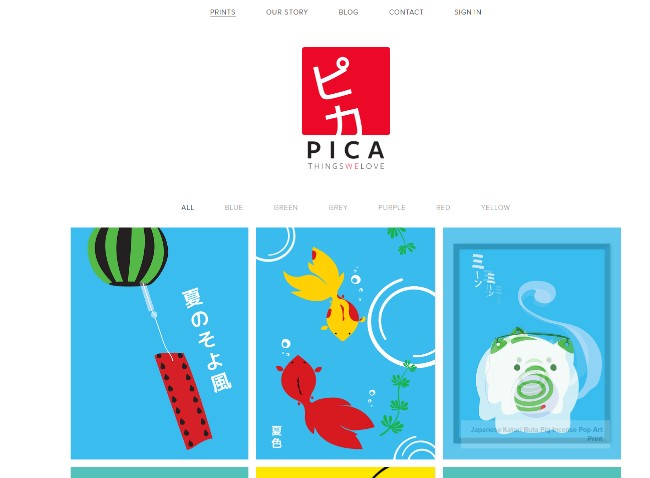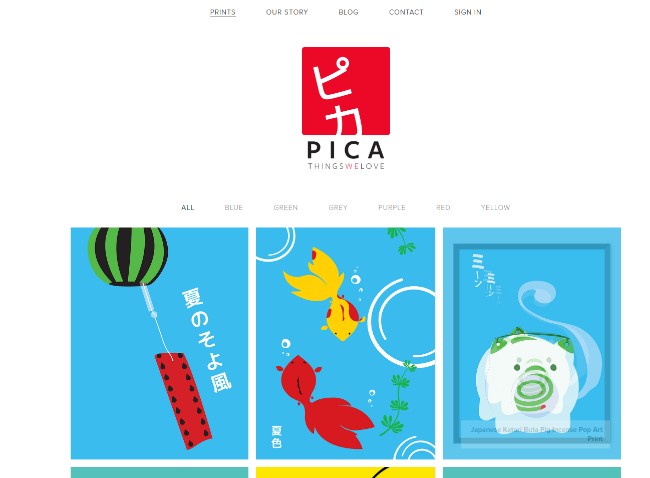 Pica is home to a couple of designers and illustrators who uses this website to showcase their work.
Everything is categorized on the basis of colors which is rather clever. This to integrates an online shop where interested people can buy their work. There is also a dedicated page for blogging.
EggShopNYC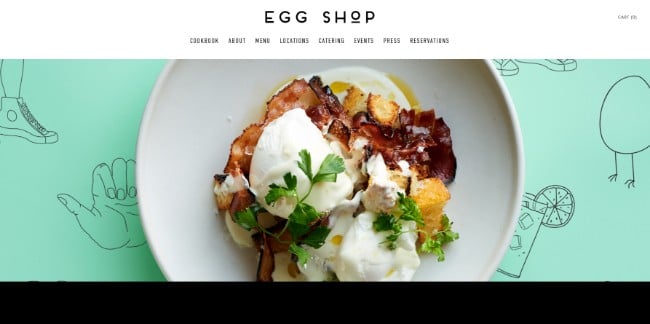 EggShop is a new york based restaurant that serves all food egg-centric. On their website, they share all their cuisine and other details.
Hopcreative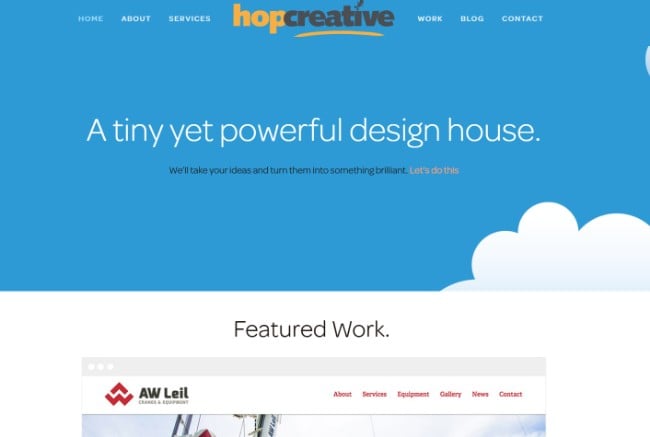 Hopcreative is a web design and web development service provider. On their website, they have a services page to showcase the work they do, coupled with a helpful blog to share information with their clients.
Expensify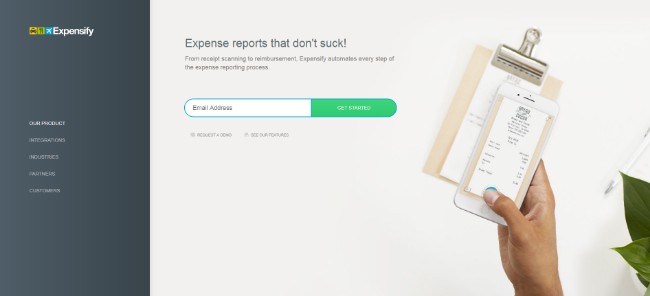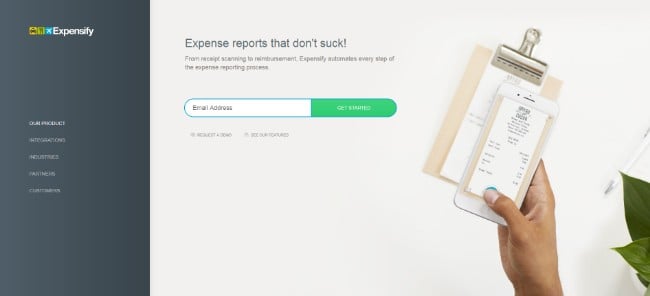 Expensify is the official website of the app – Expensify, which helps to track your expenses. On this website, they have listed all necessary information to let you know about their work.
Big Human
Big Human is a digital product design agency. This website serves as a portfolio of their work, as well as a contact portal.
Surface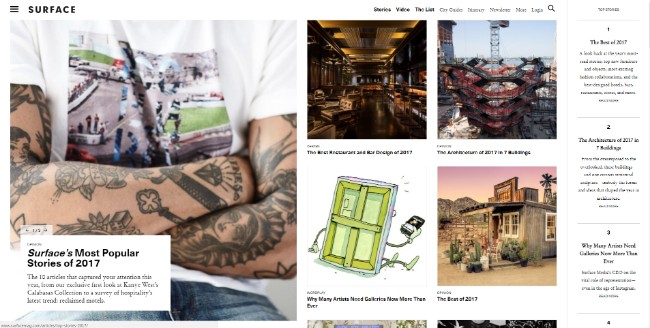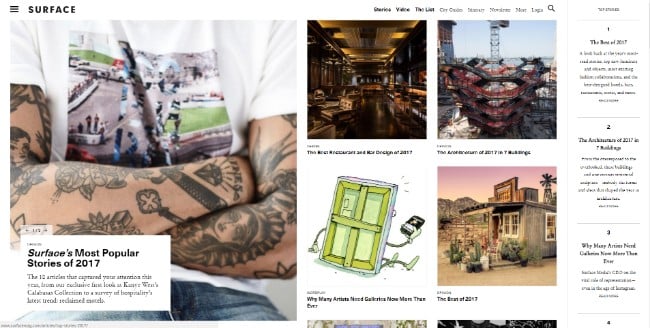 The surface is an American magazine of global contemporary designs. It holds all sort of media content, starting from text and images, to video and gifs. There are many pages which they have used to categorize all their different kind of content.
Tudor Watch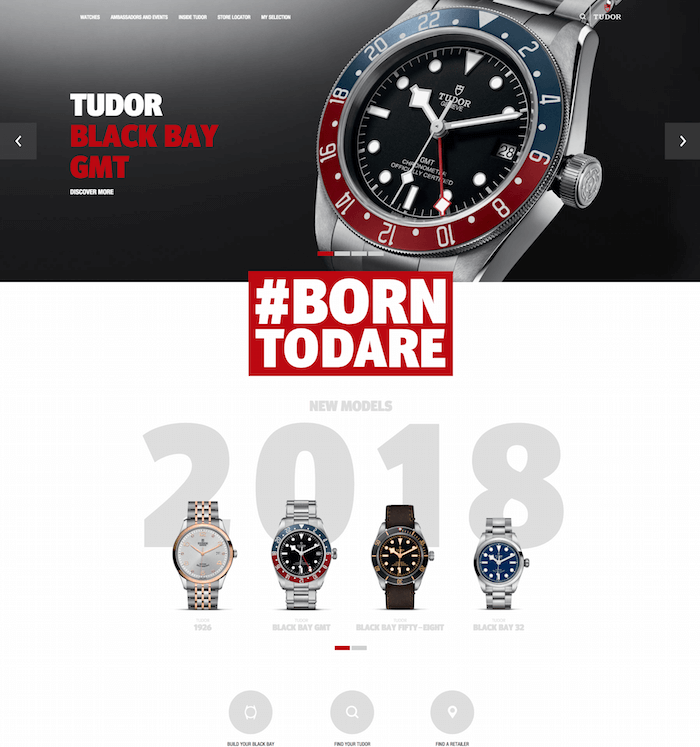 Tudor is a popular watch brand that offers you amazing watches. People like Lady Gaga, David Beckham endorse their brands and a worldwide influence.
They are using the Squarespace CMS for their website. They are using a white & dark color scheme which looks very attractive.
Uber Eats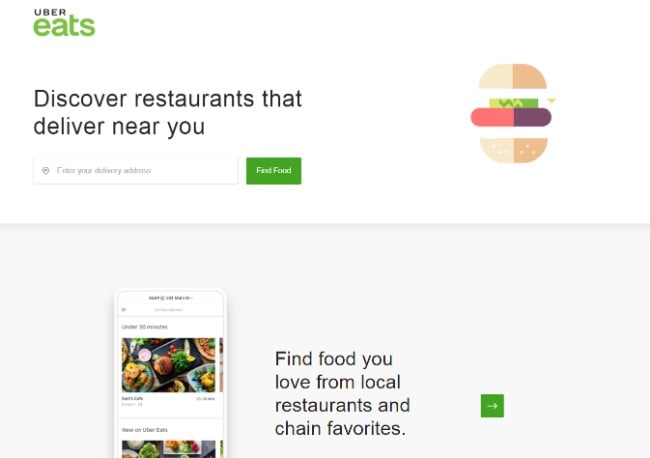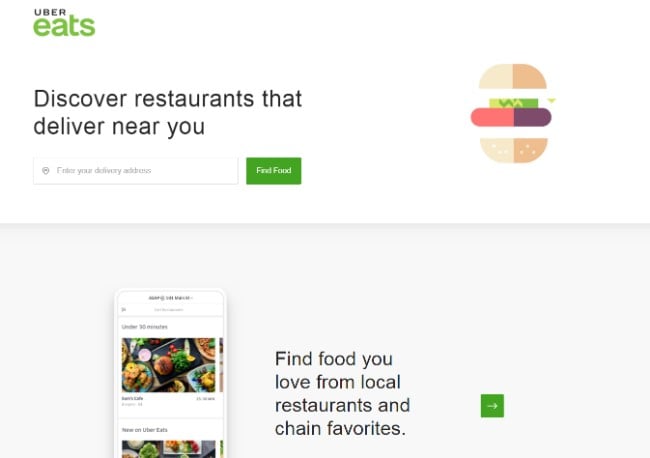 Uber Eats is a food delivery service and this is their official website.
DearMilano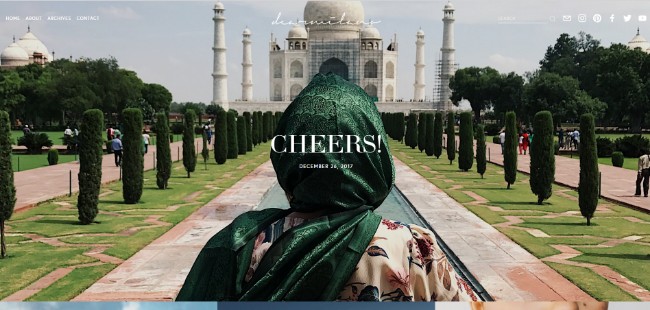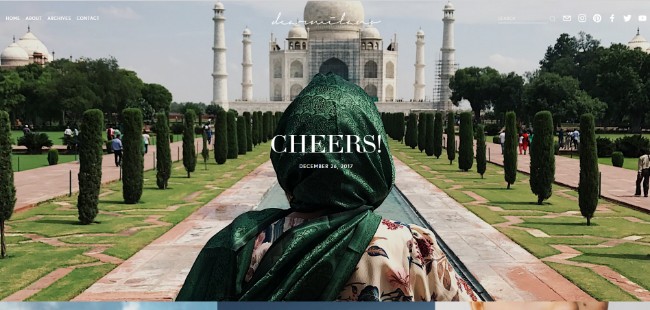 Dear Milano is a fashion, beauty, travel and lifestyle website which basically functions like a blog with a lot of high-quality pictures.
Afabulousfete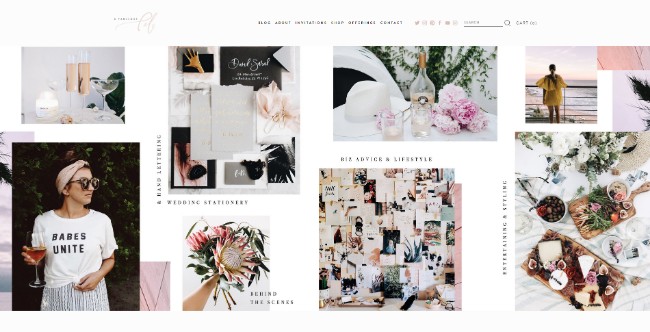 Afabulousfete is the website of Lauren who creates hand letters and other stylish apparels and uses the platform to monetize her work.
The Locals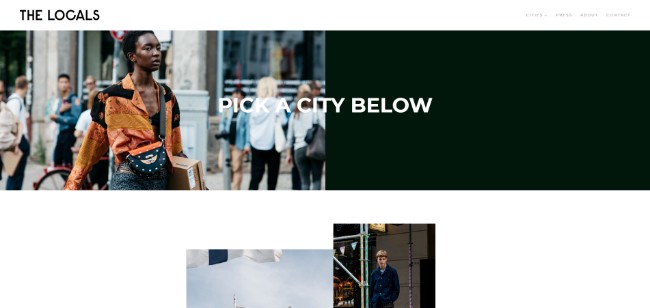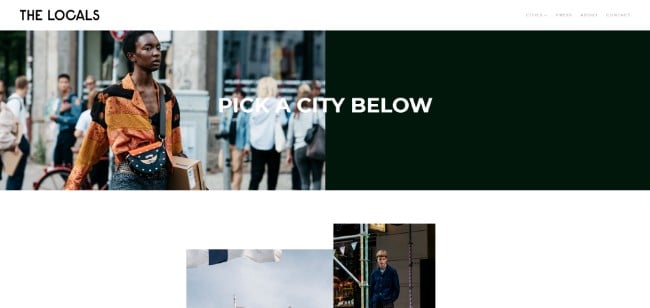 The Locals is unique fashion photography blog with a creative design layout.
Lyft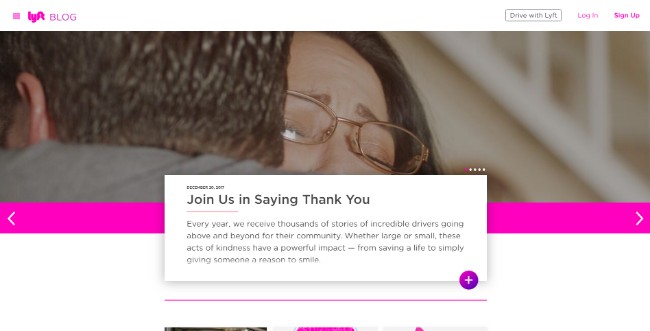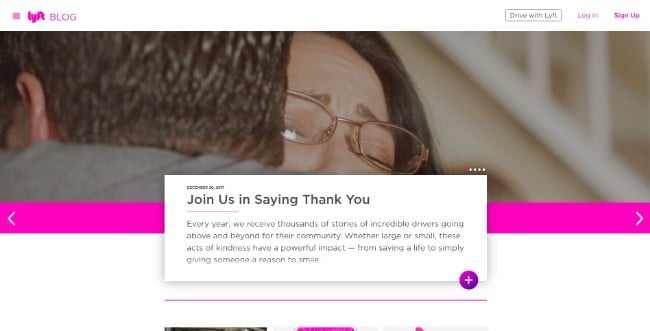 Lyft is the official website of the transportation network company gone by the same name. Here you will get to learn more about the company, as well as find options to sign up with them as a driver, or file complaints if you have any.
Ellen and Co
.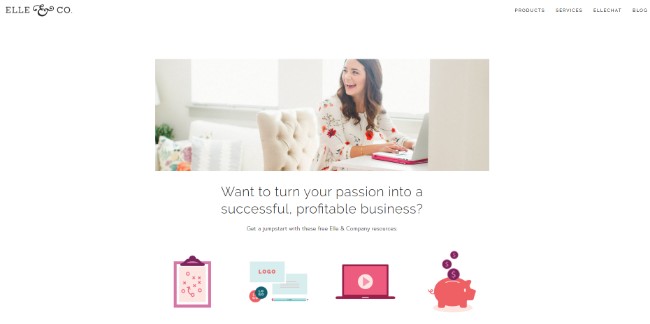 Ellen and Co. website is the solo project of Lauren Hooker who offers graphic designing services, as well as branding and business coachings.
Robbie Shackelford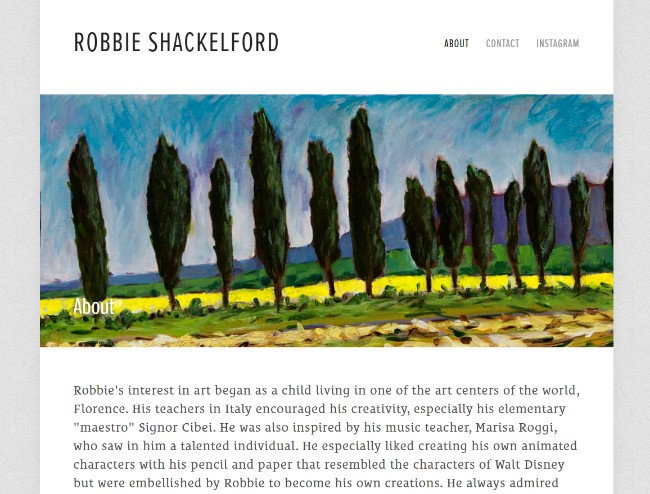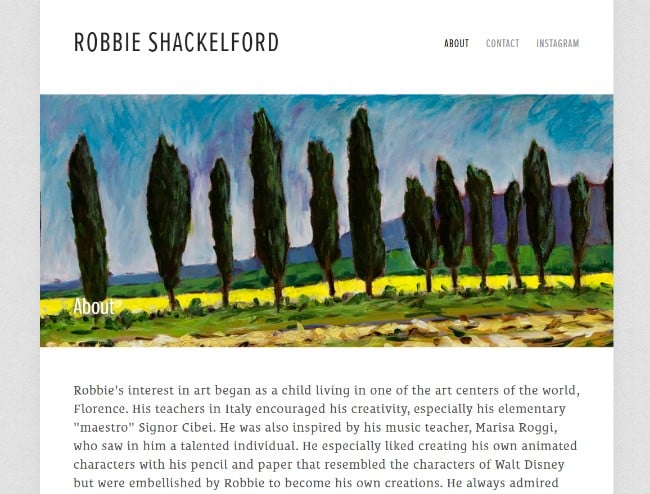 Robbie Shackelford is an artist and this website serves as a portfolio and contact area.
Jeffcannata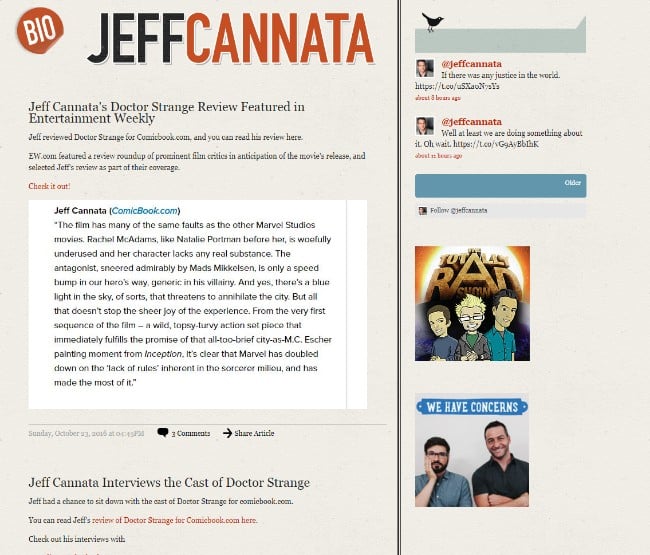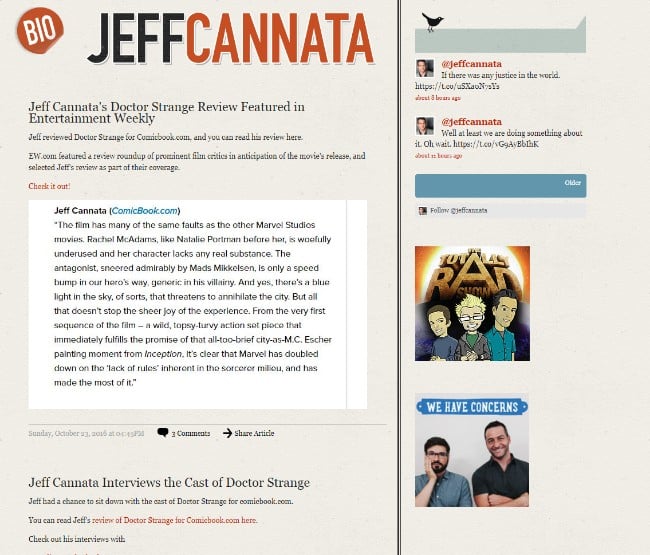 This is the official blog of Jeff Cannata, the actor. The website is not too heavy with features but offers a solid user experience. It has twitter integration and other social sharing options for fans. Also commenting and share article functionality is provided for users interested to interact with his posts.
By Lisalinh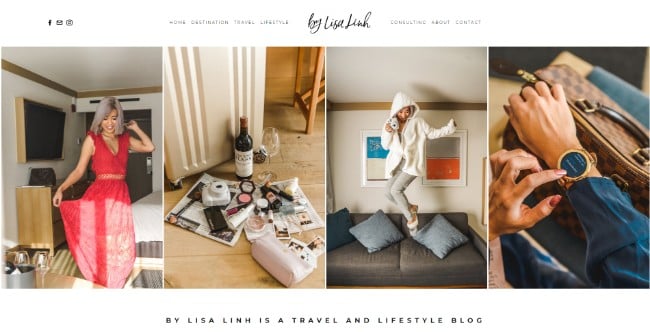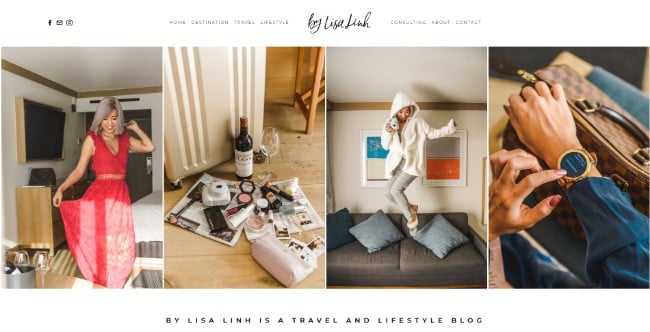 By LisaLinh is a travel and lifestyle blog with a magazine style design layout and easy navigation options.
BadLands Journal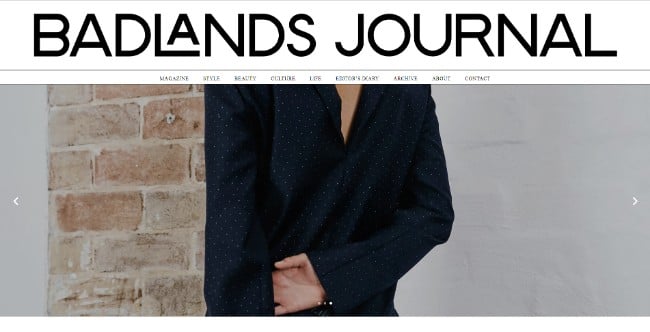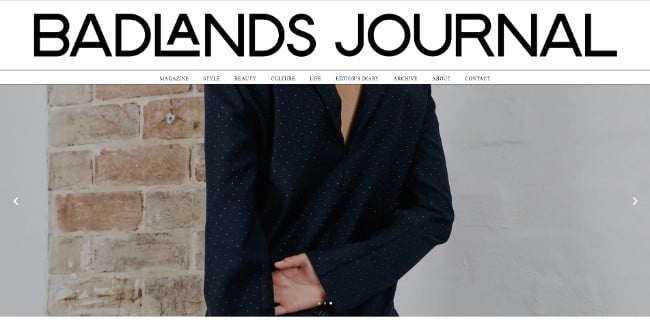 BadLands Journal is an online premium digital publication platform. It has a very well designed website and multiple pages to categories a diversity of content types.
Walk This Wray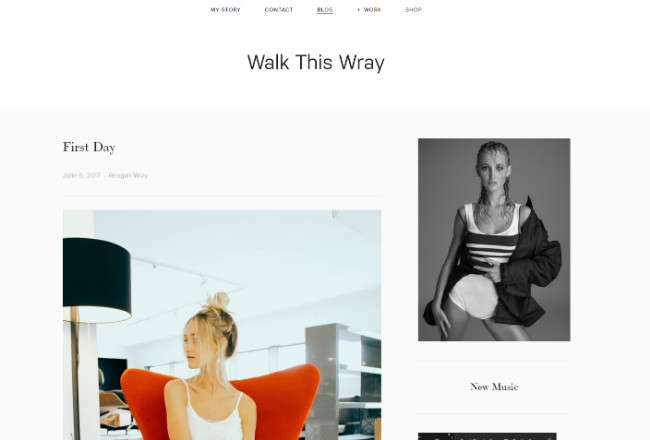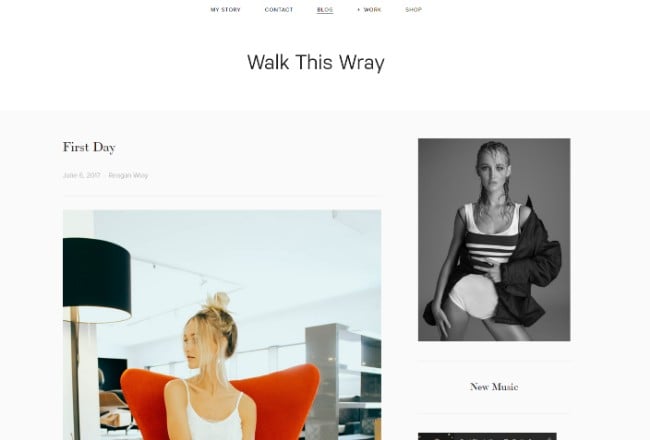 Walk This Wray is a one page fashion website which also functions as an online shop.
12Hrs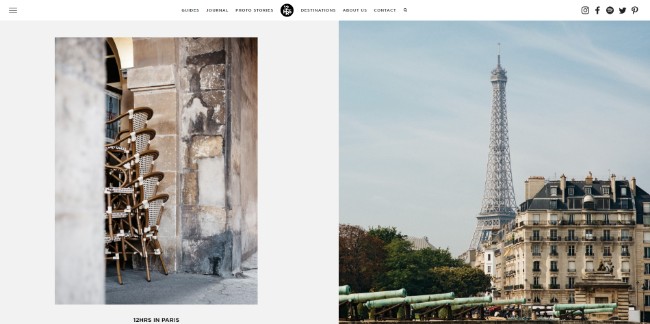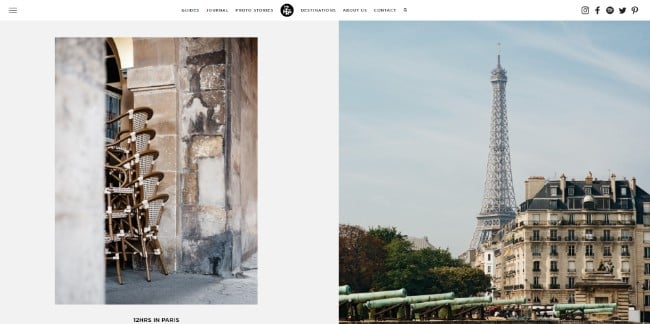 12Hrs is a travel website with travel guides for different places. It informs you about all the marvelous places to visit, and how to cover then in 12 hours time.
MarioHugo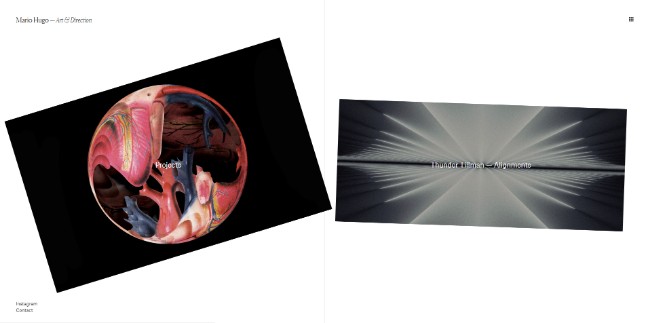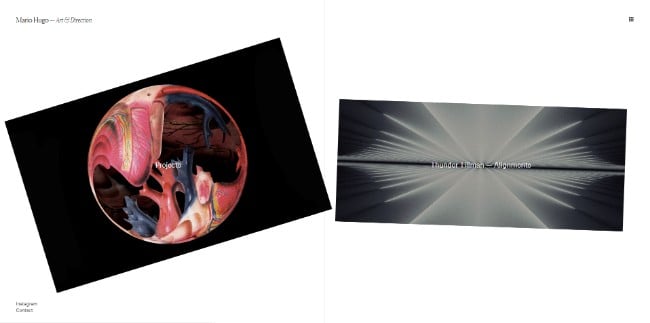 MarioHugo is the portfolio website of Mario Hugo. He is a writer, artist, and director. The website serves the purpose of showcasing his works and can be used to get in touch with the man.
From Roses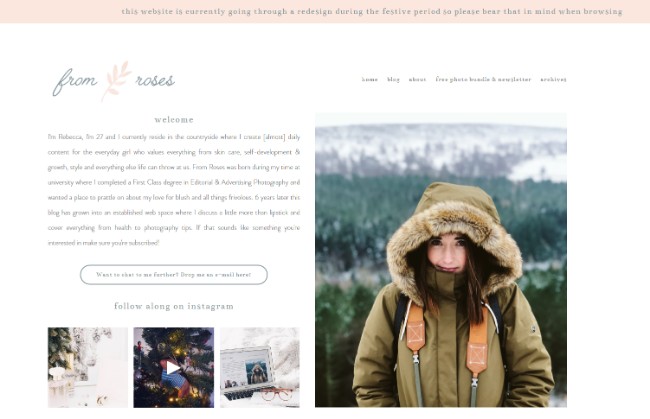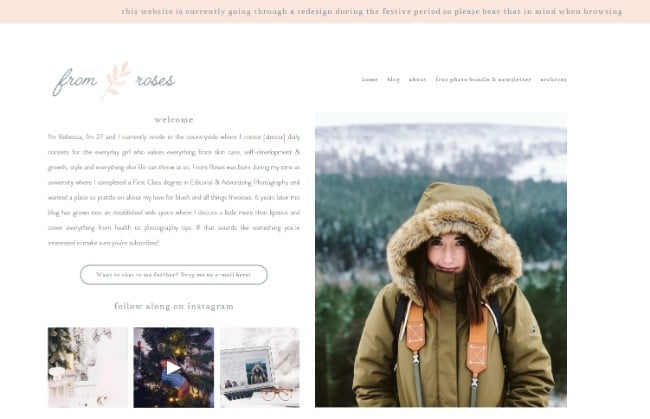 From Roses is a blog by Rebecca, who uses the platform to share her photography and newsletters.
Marsupi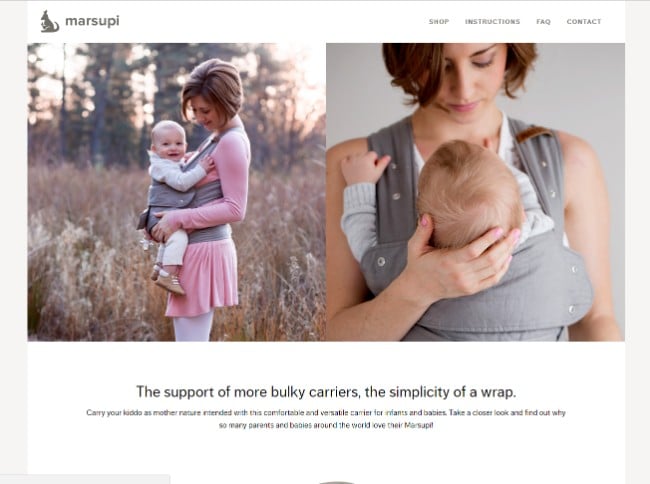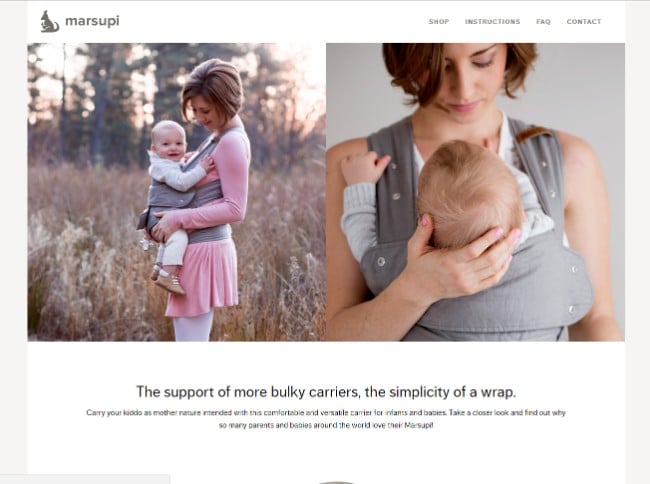 Marsui is the official website of a baby carrier product where they showcase how to use the baby carrier as well as provides an online shop to purchase the product.
Home of the Middle Earth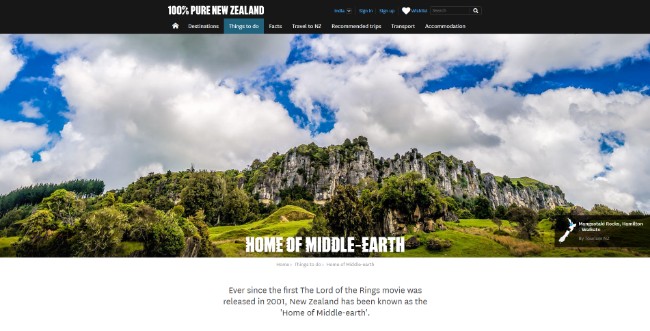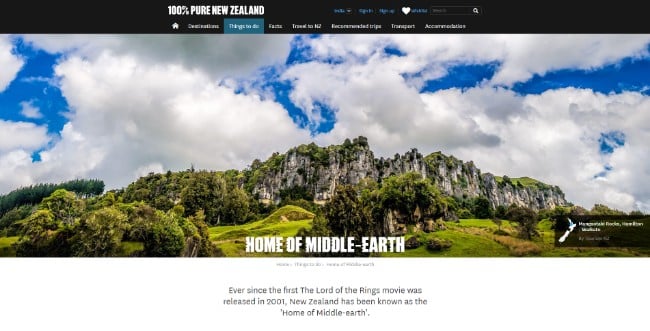 Home of the Middle Earth is a New Zealand tour guide – the place where lord of the rings was filmed.
Lake Community Church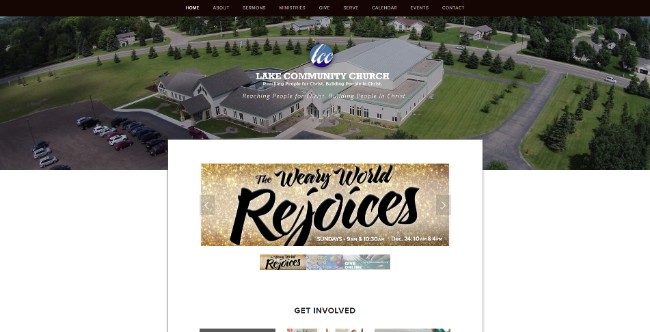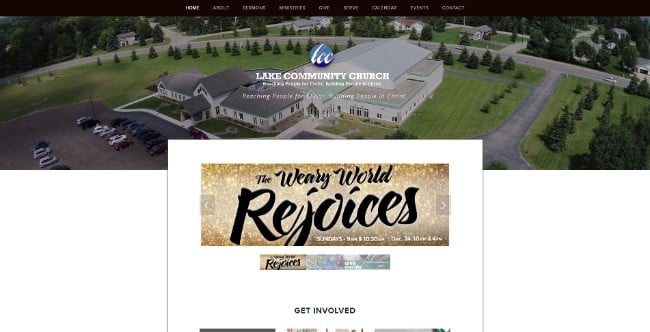 Lake Community Church, as evident from the name, is the website of a community church where they provide all essential information to fellow churchgoers.
Lunt Design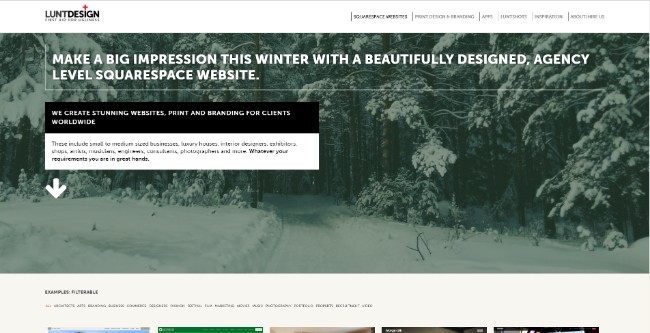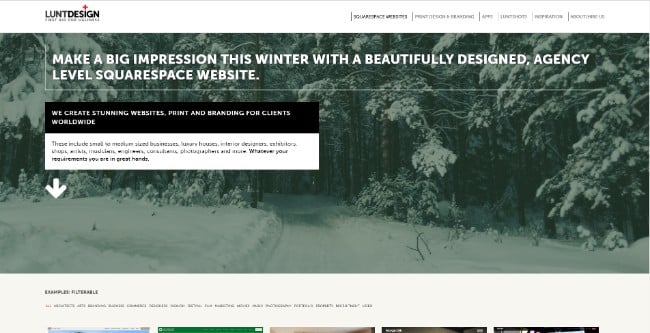 Lunt Design is a Squarespace website designer and development service.
Nature's Intent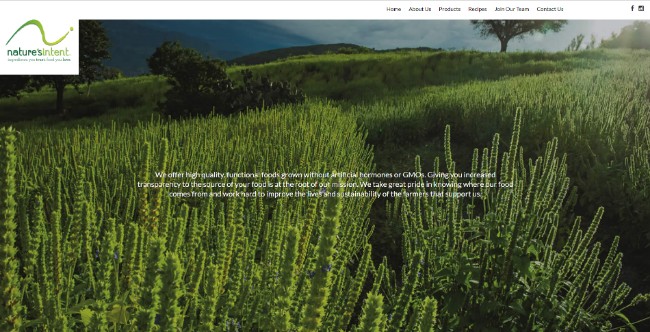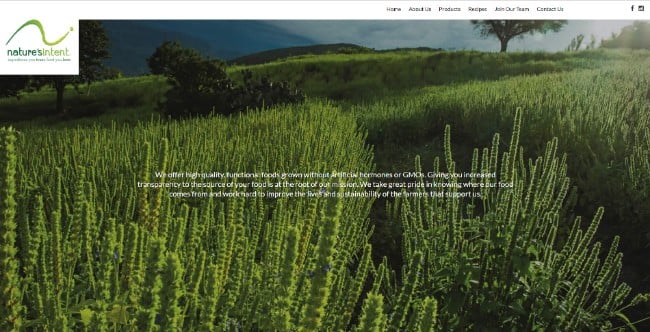 Nature's Intent offers naturally grown organic food for people displease by GMOs and also offers many recipes to help you cook great dishes with their foods.
Me You Health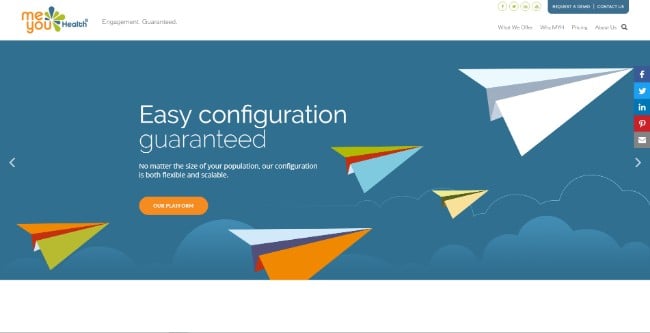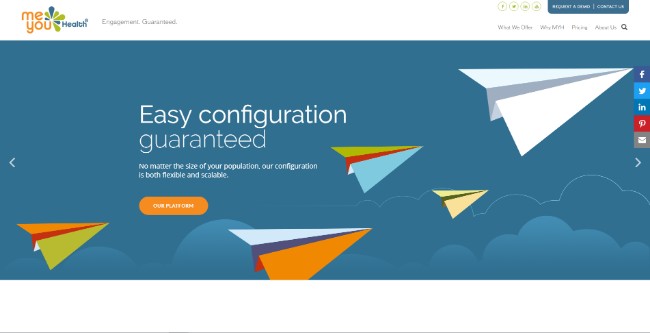 Me You Heath offers a full feature turn-key wellness suite optimized for businesses ranging from small to medium scale. Their website contains necessary information about their products and services.
Journey of the Universe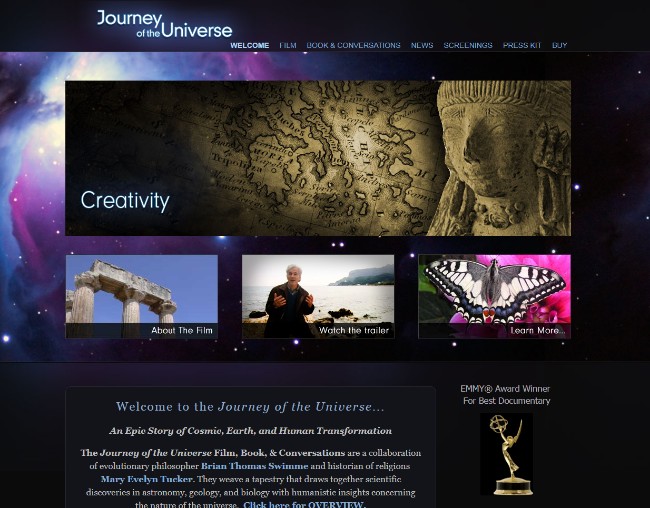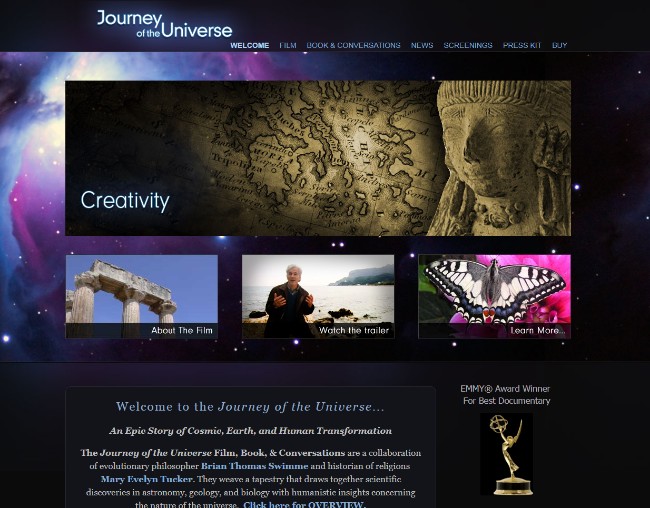 Journey of the Universe is the official website of the film by the same name. The website showcases all things centered around the material including awards, where screenings are taking place, link to Amazon to buy the book or film, and much more.
Cornell Creme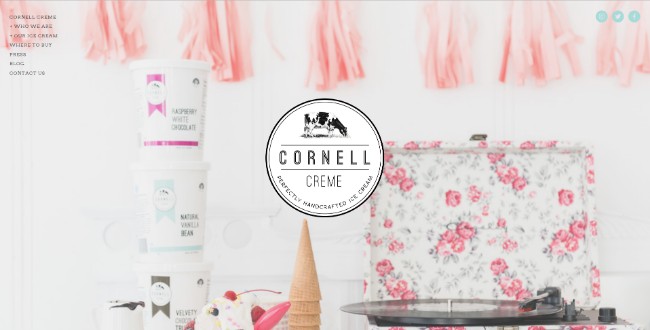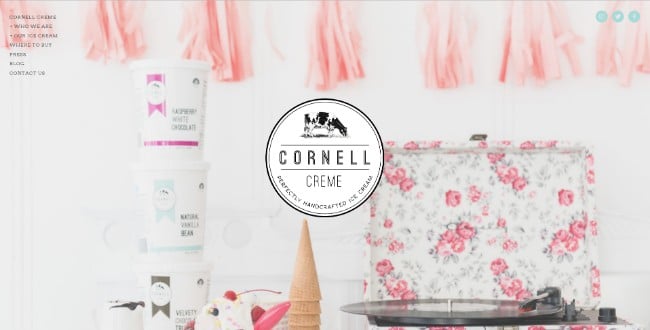 Cornell Creme is the website of an ice cream maker where she posts all about the process by which she prepares organic ice cream straight from the family farm.
In Conclusion:
So these were the top website built using Squarespace. Squarespace has been one of the popular choices to create a new website, all you need is a good domain name. Here are some of the best name generators for your site.
Hope you found this read to be helpful! If you liked any of the sites we showcased here, then you can click the link and check it out first hand.
Ultimately if you like the platform and want to use it for your next project then do let us know how your site turned out. We would love to know more great examples of websites built using Squarespace.