Brushes are an indispensable part of every artist's life. They find wide applications in the world of art and are great tools for enriching the design; be it a physical piece of art or digital design.
Brushes for Photoshop are available for free downloads all across the internet. These have simplified the job of designers manifold and owe their popularity to their easy usage and access.
Here we bring you the best Photoshop brushes suitable for different design and art requirements.
Water Waves Photoshop Brushes 2
Bringing the ocean to the paper in its natural glory and might seem difficult but not anymore with these water waves brushes.
Available for free use by anyone, the pack consists of 15 brushes. The brushes are high quality and have 2500+ pixel size. You may explore them here.
70 Cactuses Plants Brushes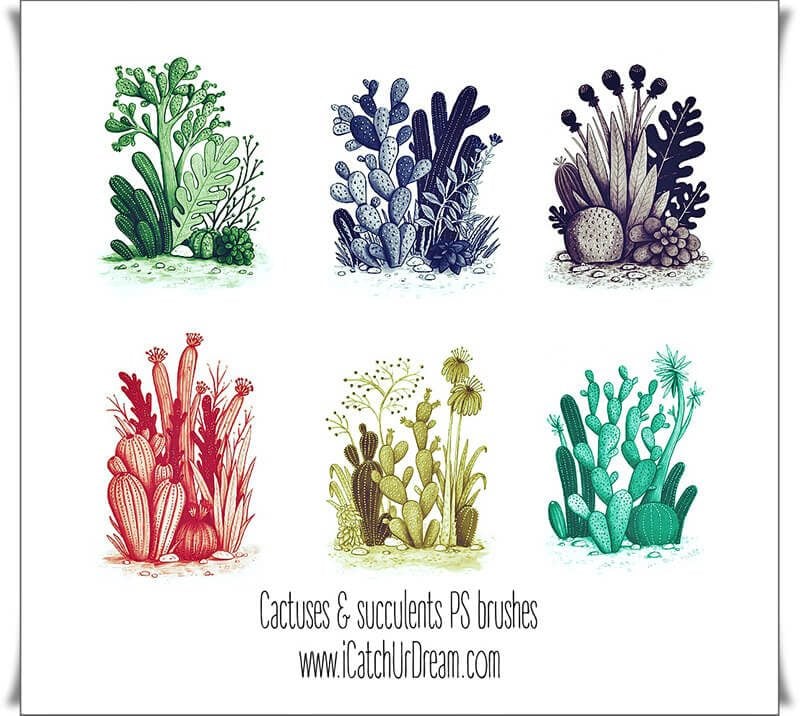 The set of 9 brushes can be used for designing cactuses and succulents. Free for personal use only, the pack can be downloaded here.
The set may come handy while specifically depicting a desert or displaying the various landforms of Earth in general. Lending a hand-drawn watercolour effect to the scene, the brushes are amazing.
Bokeh Photoshop Brushes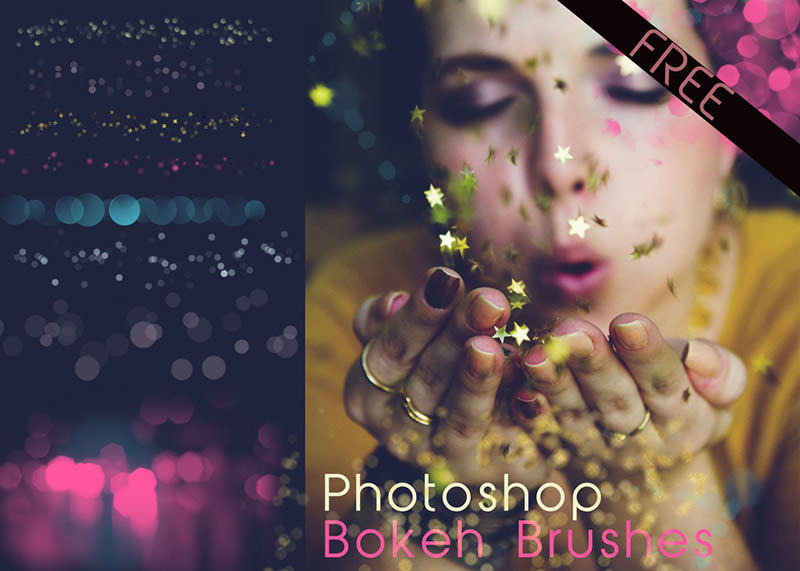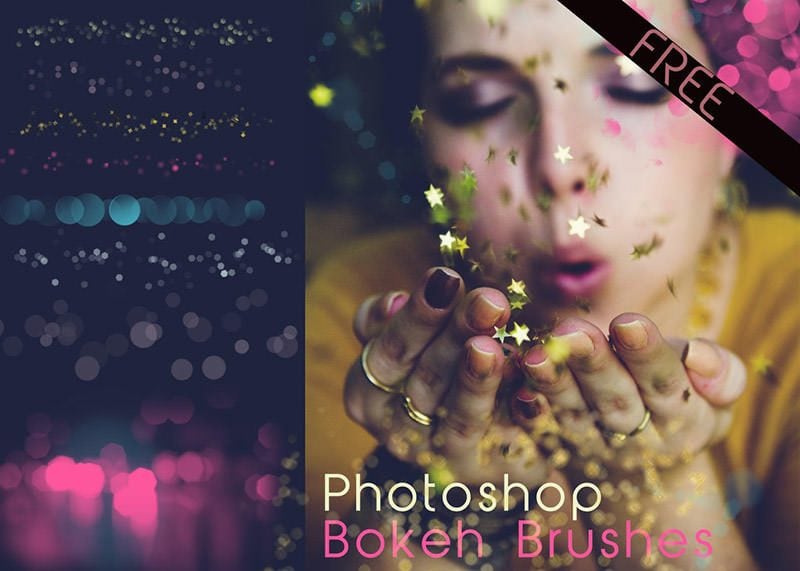 Containing a total of 114 brushes, this set is specially made for assisting you to create marvelous backgrounds with photo effects.
Helping you great bokeh effect without buying costly lenses, this pack can be downloaded from here. It is free for commercial usage.
Bubbly Doodle Brushes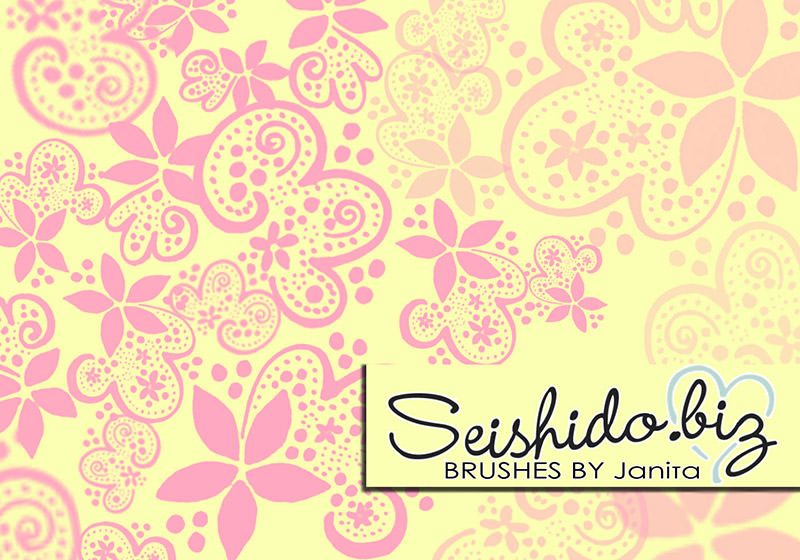 A brush set containing 22 high-resolution brushes of different sizes, this has made doodling easier than ever and possible for just anyone with knowledge of Photoshop.
If you are having a boring weekend morning, you may create some interesting patterns and designs with these brushes which can be downloaded free-of-cost here.
150 Cracked Brush Pack 2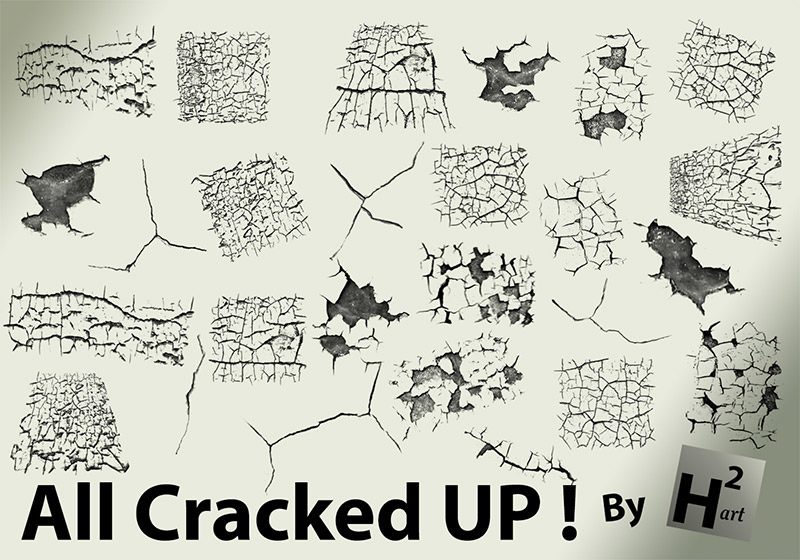 Depicting roots of trees, cracks in the walls and soil is easily possible with this brush set.
Helpful in creating designs for homes and other architectural purposes, this brush set can be downloaded here.
Magic Speels Moon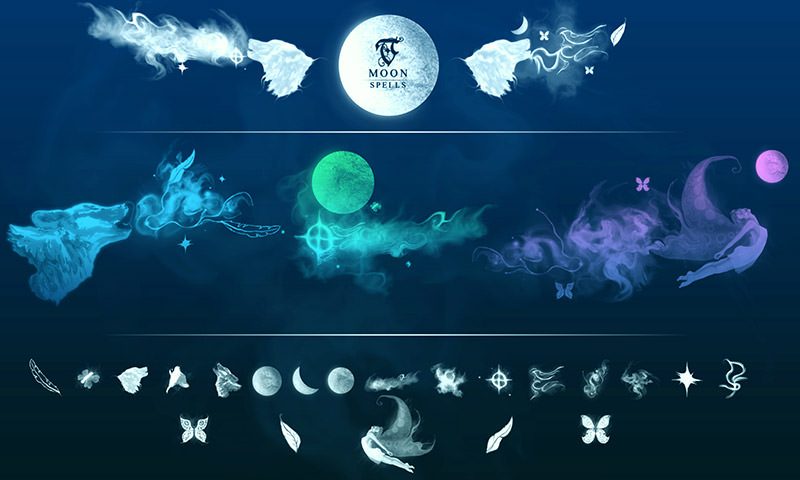 This amazing set of 21 brushes can be used for bringing surreal elements like the moon, wings of angels, fairies, and butterflies to life on paper.
The results are spectacular and can make anyone fall for your painting at first glance. You may download the set here.
Brush of the Wild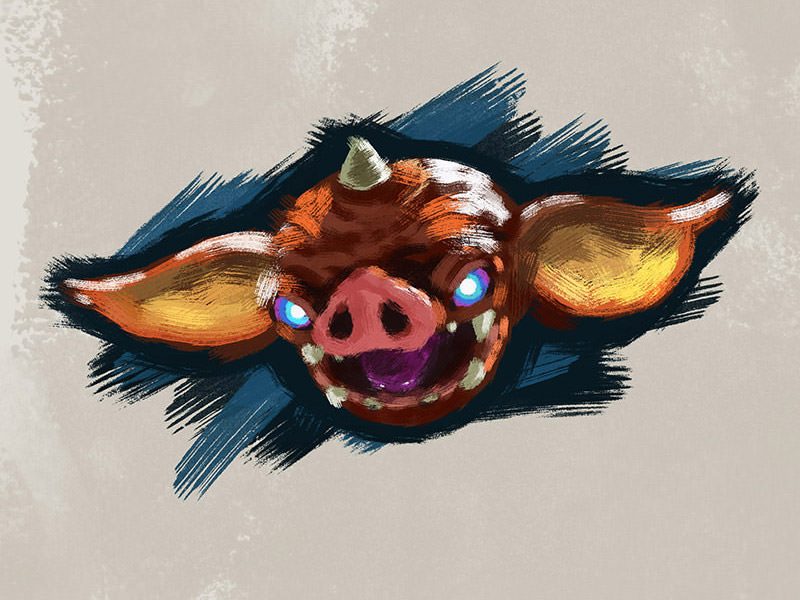 Free for commercial as well as non-commercial use, this set contains four brushes. Known for its bold name, the set can be used for drawing crazy wild creatures.
Designing wild animals and creating forest sceneries was never as easier as with the help of this pack. You may download it here.
Cool Splatter Free Brush Set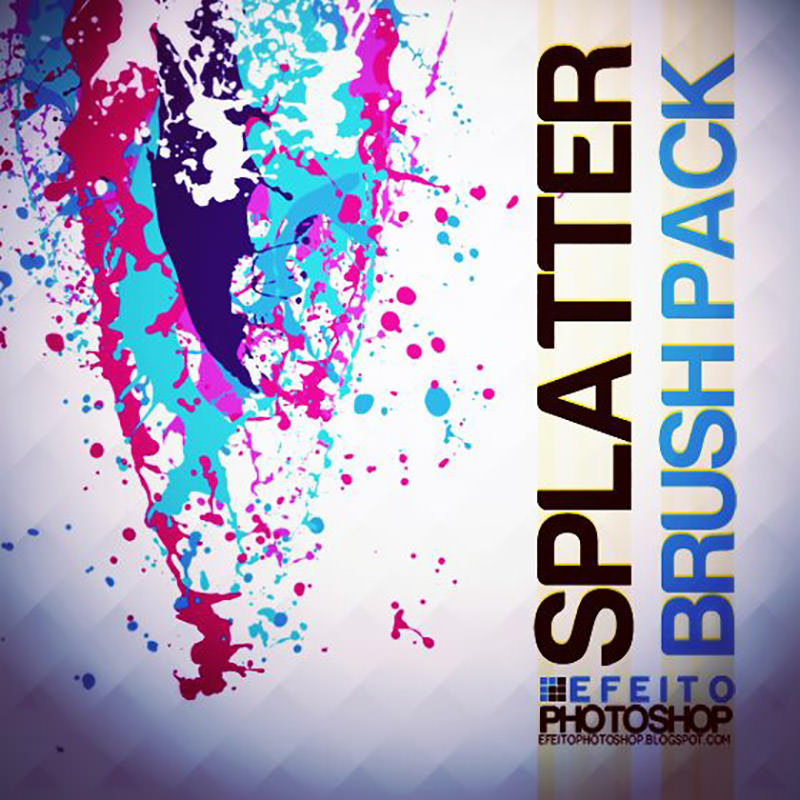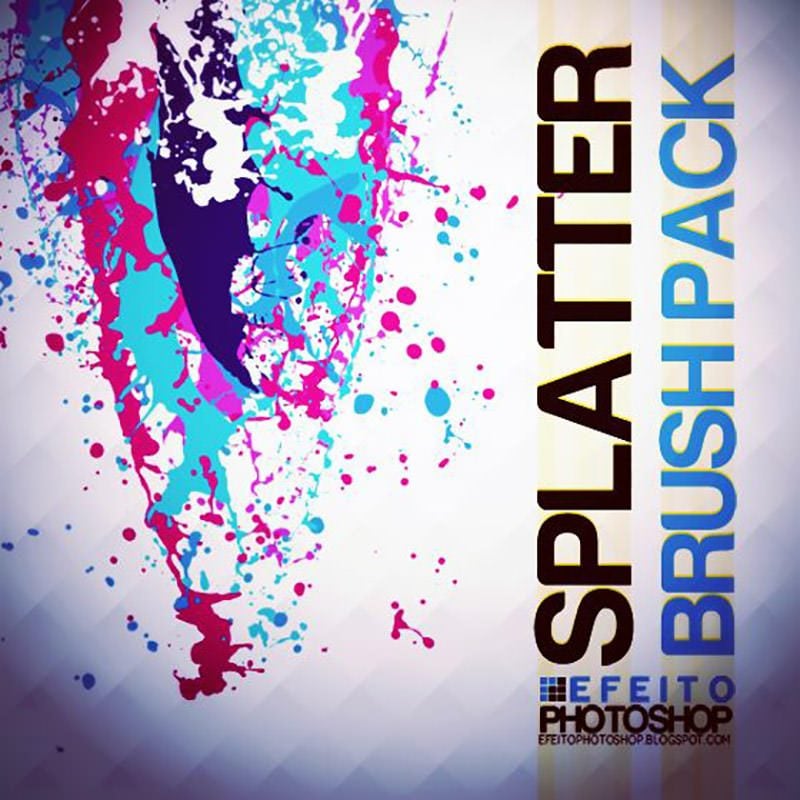 Available for free use, this set of 6 high-quality, amazing brushes can help you create any design with great ease. Specially used for creating amazing backgrounds for other artworks, this set can be downloaded from here.
Giving an illustration of freely split colors on a page, it can be used for freehand designing.
Sketchy Doodle Brushes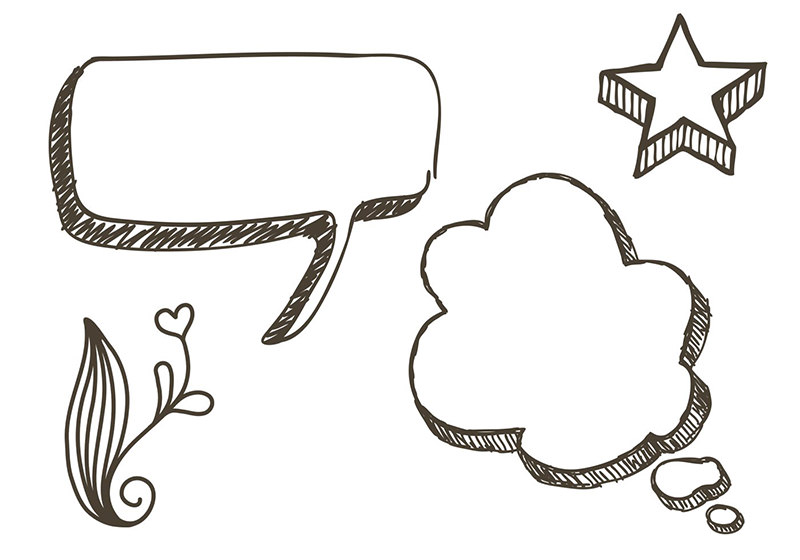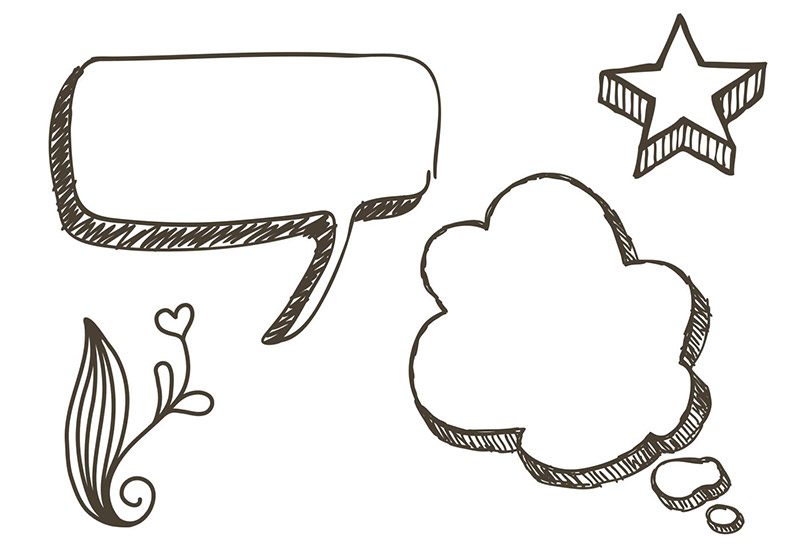 This set of royalty-free brushes can come handy while creating conversation bubbles for comics and art books.
Making your piece a pure work of art, the detailing is fine enough to draw anyone's attention. The skillfully designed pack of brushes can be downloaded here.
Religious Cross Brush Collection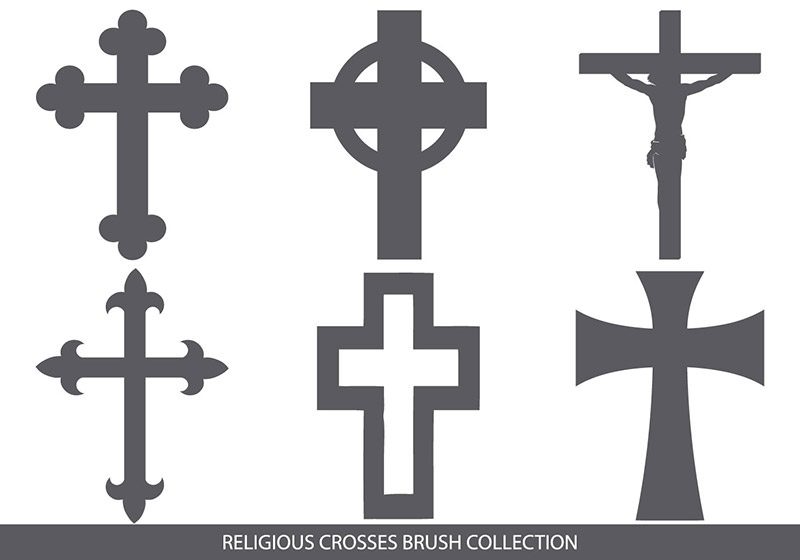 As the name suggests, the set consists of brushes used for designing crosses and other religious symbols.
This unique set of brushes contains six high-resolution cross brushes that you may find extremely useful for creating designs related to God and spirituality. The pack is available for free download here.
If you are running your personal development blog, this set may come handy for designing some nice self-introspection banners.
Snow Photoshop Brushes 2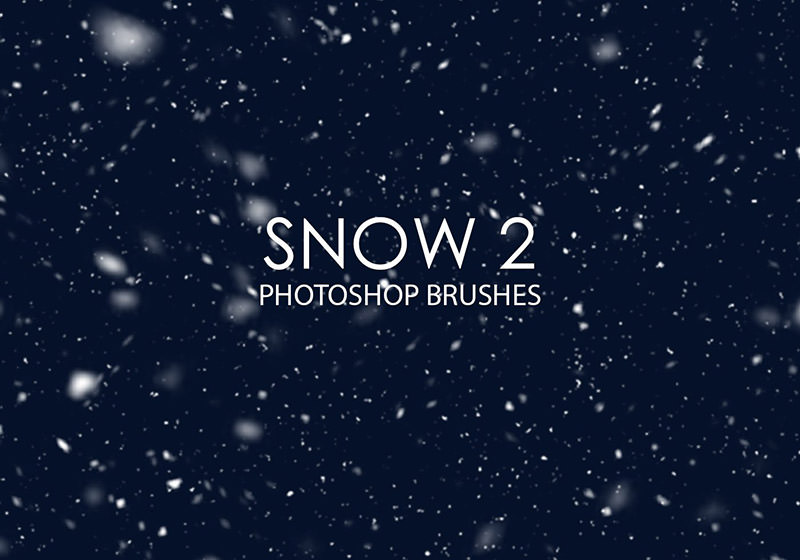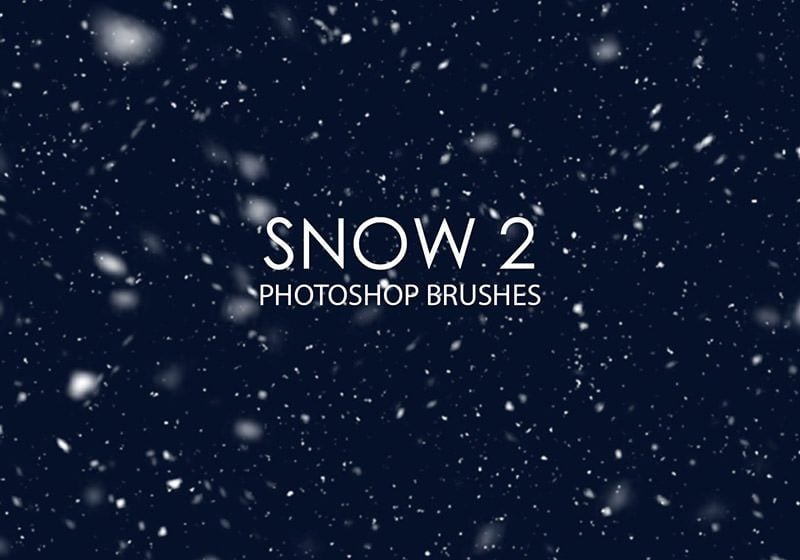 Consisting of 15 high-quality brushes with 2500+ pixel size, this pack comes handy while trying to showcase the beauty of snow on paper.
Depicting snow and related sceneries on paper has been made exceptionally easy with this awesome drawing tool. You may download it here.
Flower Brushes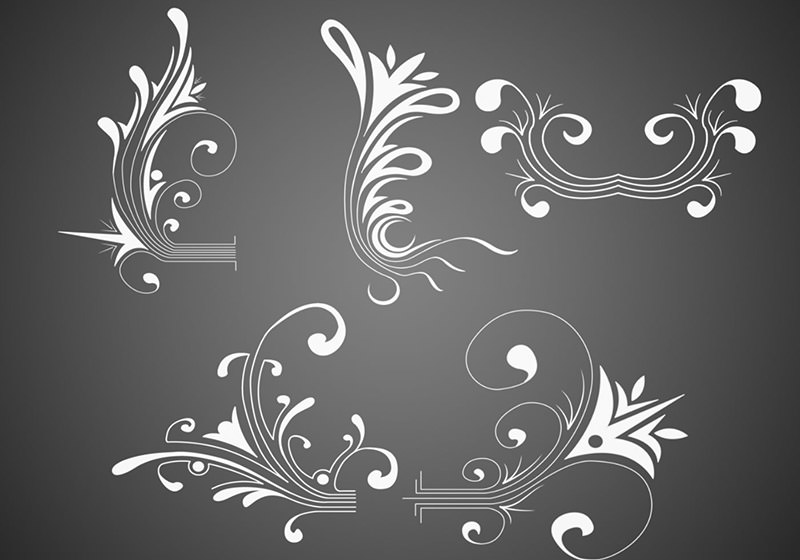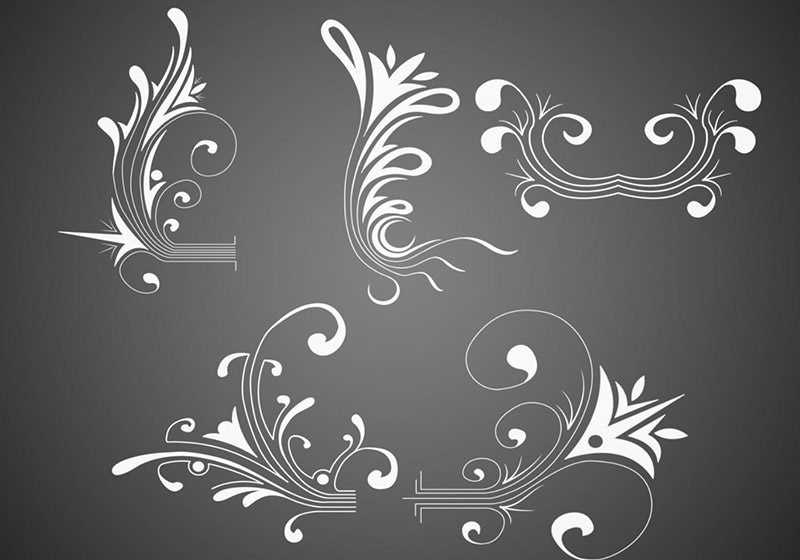 Tailor-made for borders and corners of wedding and invitation cards in general, this set of swirly floral brushes will be loved by nature lovers.
The outputs are sophisticated and seem well crafted at first glance. You may download the pack here.
Halloween Pumpkin PS Brushes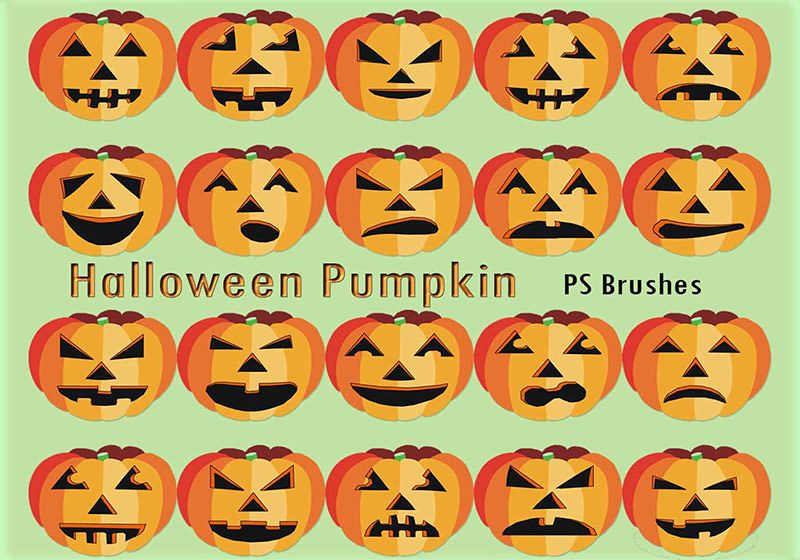 This set of 20 high-resolution brushes can be used for easily designing the Halloween pumpkins.
Adding an element of ghosts and the supernatural to your drawing, this set of brushes inspired from the Halloween can be downloaded here.
With each pumpkin emoting differently, the brush set is versatile and worth a try. It is free for use by everyone.
Ballon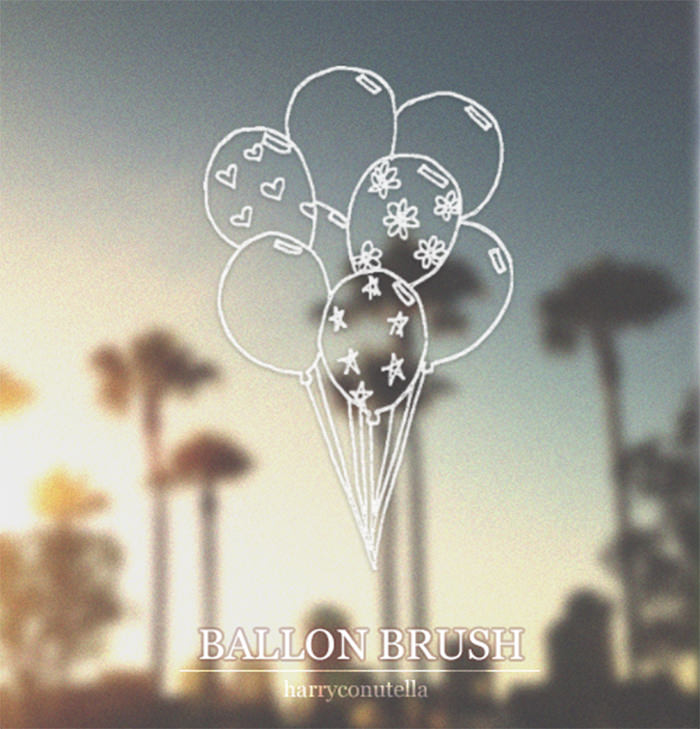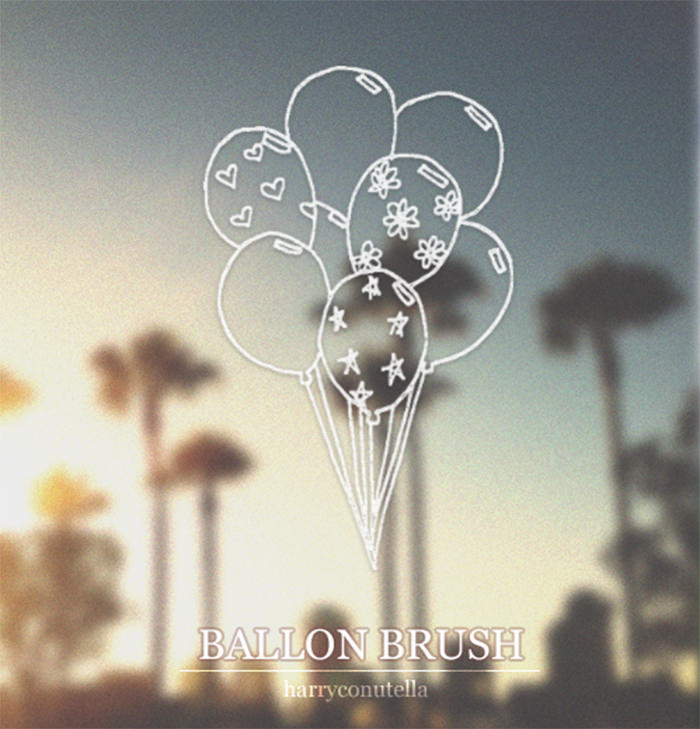 This simple and free brush stands apart from the crowd – thanks to its simplicity. Helpful for designing balloons especially, this can be a great fit for designing party scenes or paintings for the children.
You may download the brush here.
Extreme Lashes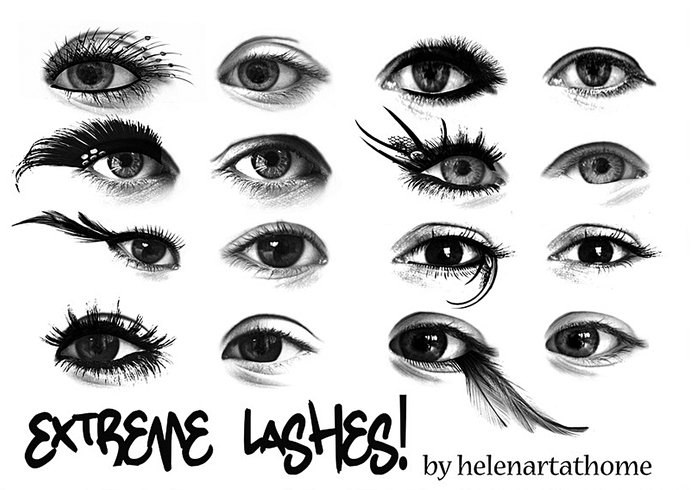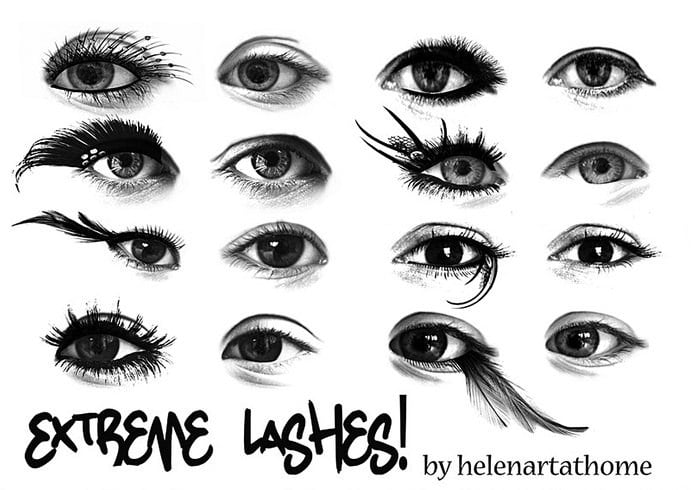 Ideal for fashion designers and graphic artists, this set consists of 8 amazing brushes. Drawing eyes and eyelashes with such detailing and accuracy were never easier.
The pack may be downloaded here.
Plant Brushes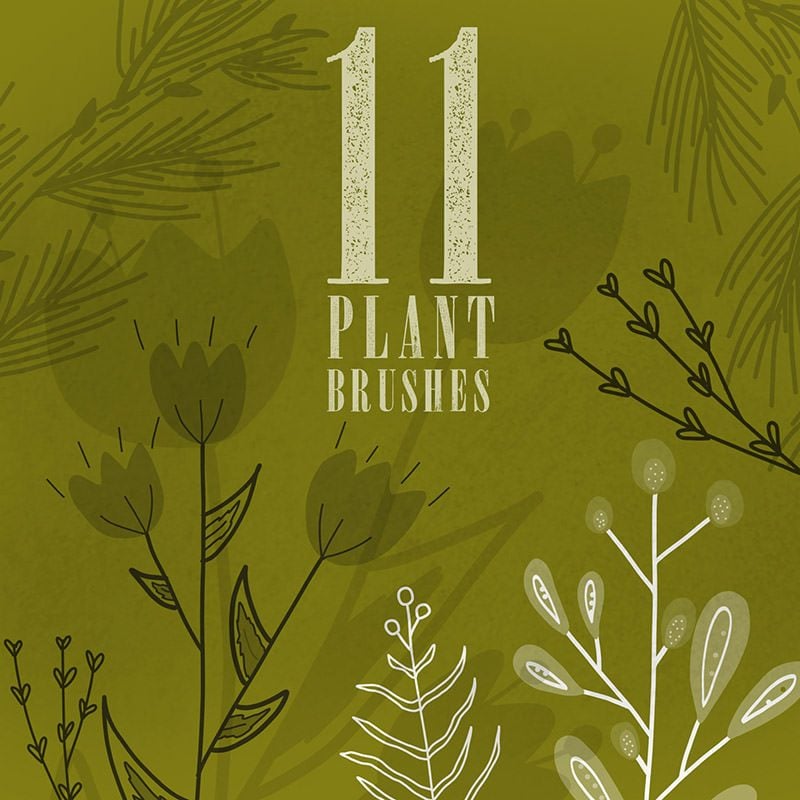 Helpful for creating scenes with greenery and plants, this set of 11 plant brushes is free for commercial use.
Generally used for designing invitation cards and backgrounds for websites requiring a green shade, these brushes are a favorite among the designers. You may download the pack here.
Grass Brushes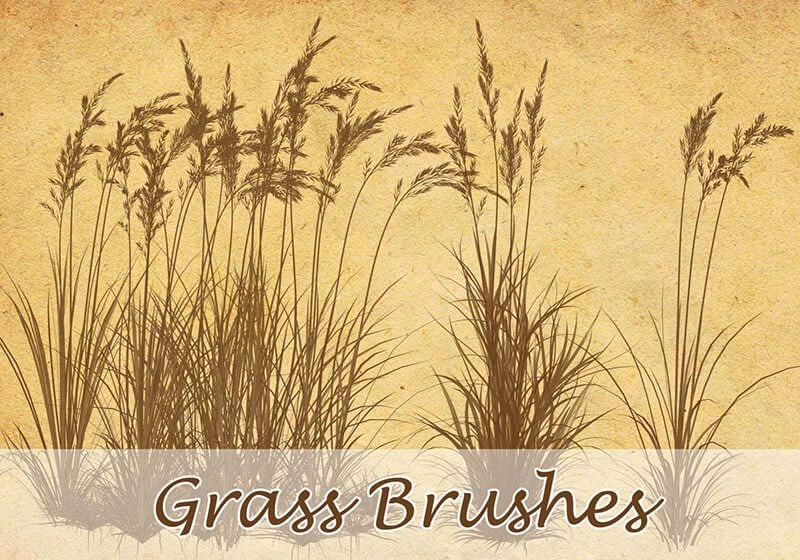 A wonderful fit for your natural sceneries, these brushes are large and crisp. Serving their purpose well, all 10 of them are high resolution and create quality grass designs.
If your artwork is set up in a field and nature is the theme, download this indispensable set here.
Splatter Photoshop Brushes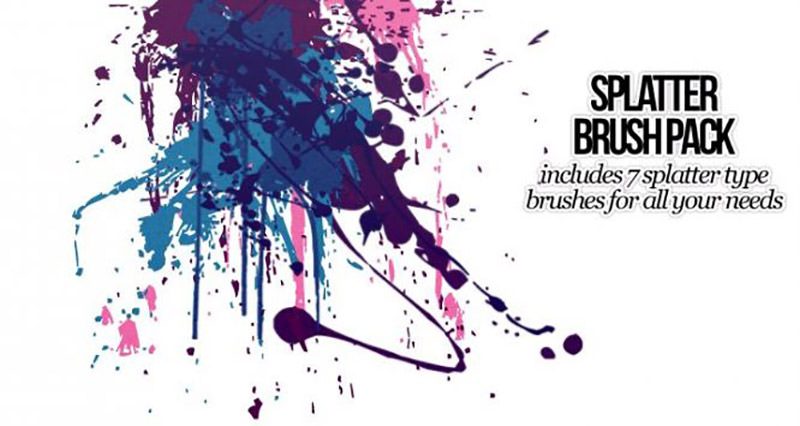 Including seven brushes, this pack makes creating any type of design a child's play. Whether it is a casual scrapbook painting or a formal design for your office, you can easily accomplish the feat with this amazing set of photoshop brushes.
You can have some serious fun with these brushes after downloading them from here.
Watercolour Splatters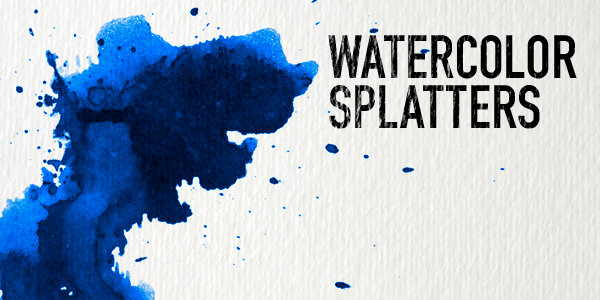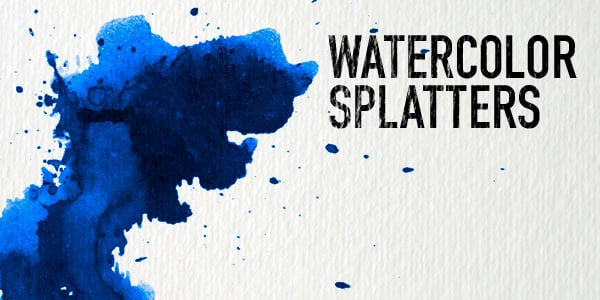 Created with watercolour paint on cold press, this set can work with PS 7 and above.
These high-quality splatter brushes can give you good designs showing a free splash of colors on a blank background. This pack can be downloaded here.
Owls Brushes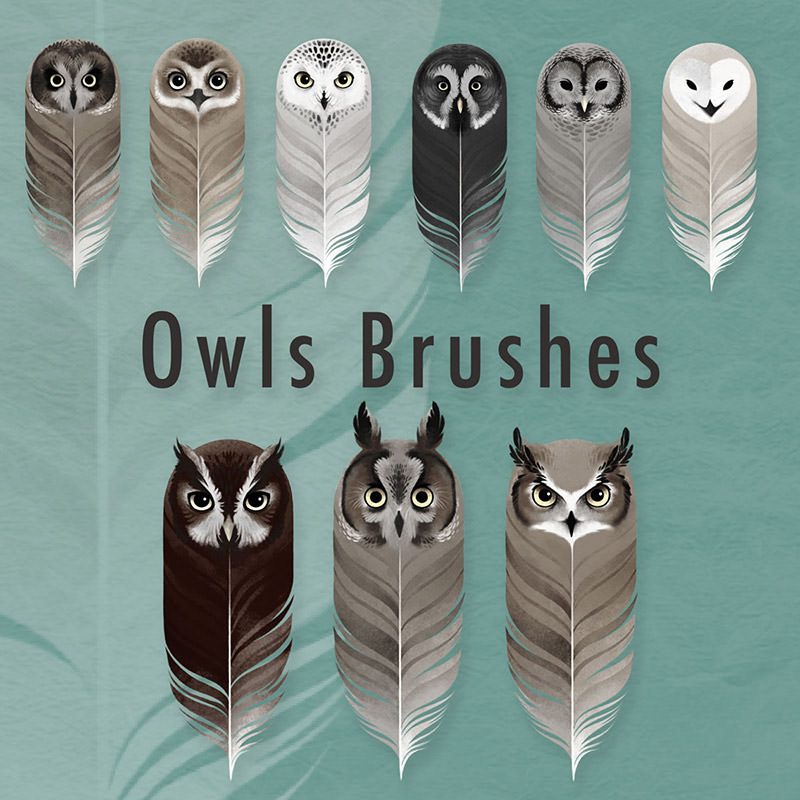 Leaving you in complete awe, these owl brushes are just so natural. Helpful for creating bookmarks or a feather-like structure, this set is tailor-made for bird lovers.
Completing your natural scenery effortlessly, this set of nine brushes can be downloaded here.
Stardust PS Brushes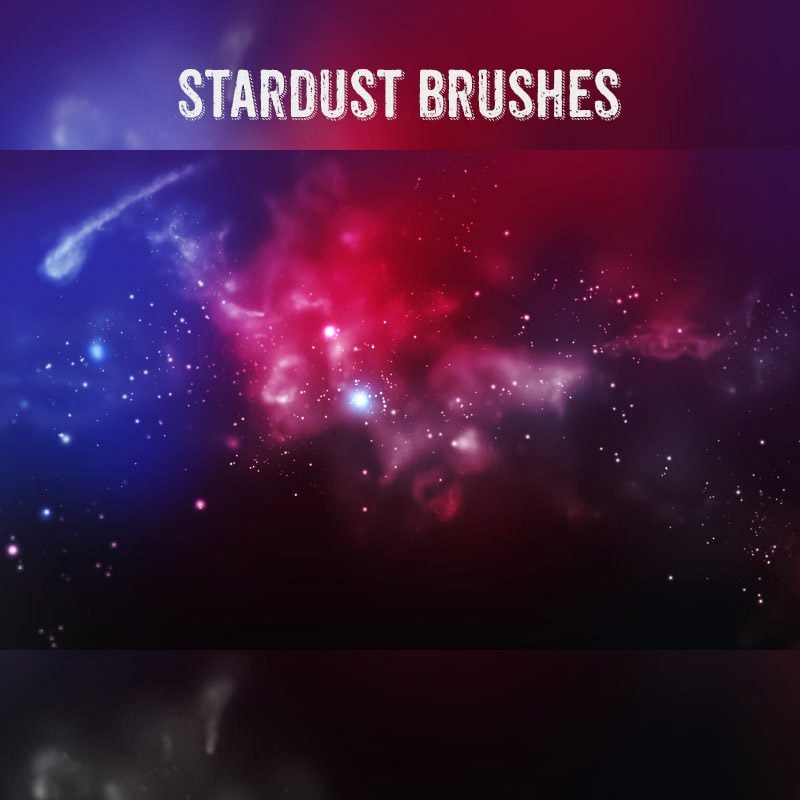 Providing you with an opportunity to create your galaxy and get lost among the stars, the pack comes loaded with seven superb stardust brushes.
Helpful for creating a starry background or showcasing the world of meteors and comets, download the set here and witness a dream world with your eyes open.
Cherry Blossom 1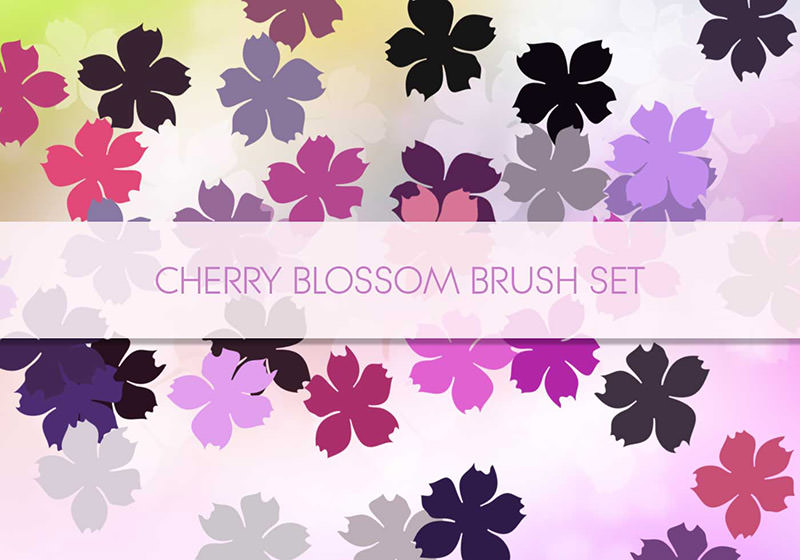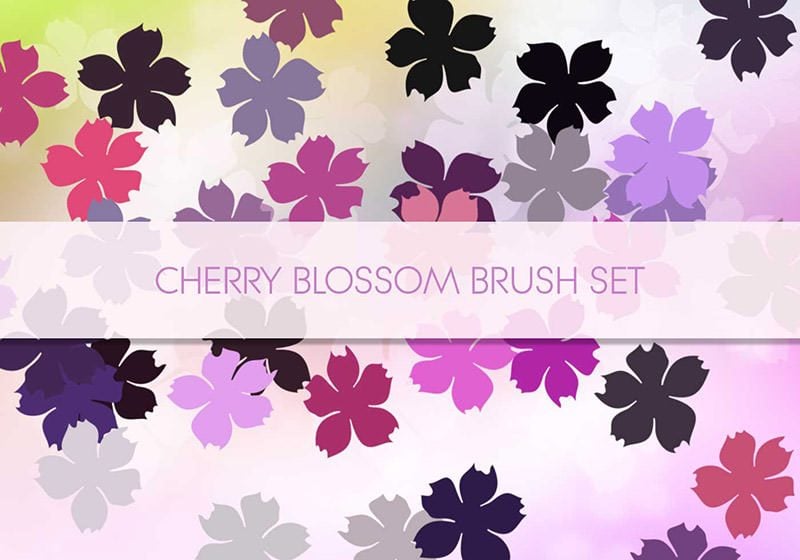 Lending a lovely floral or spring effect to your paintings, this set can be downloaded here.
Helpful for designing floral mobile backgrounds and other light designs, the pack is available for free use.
C Tech Brushes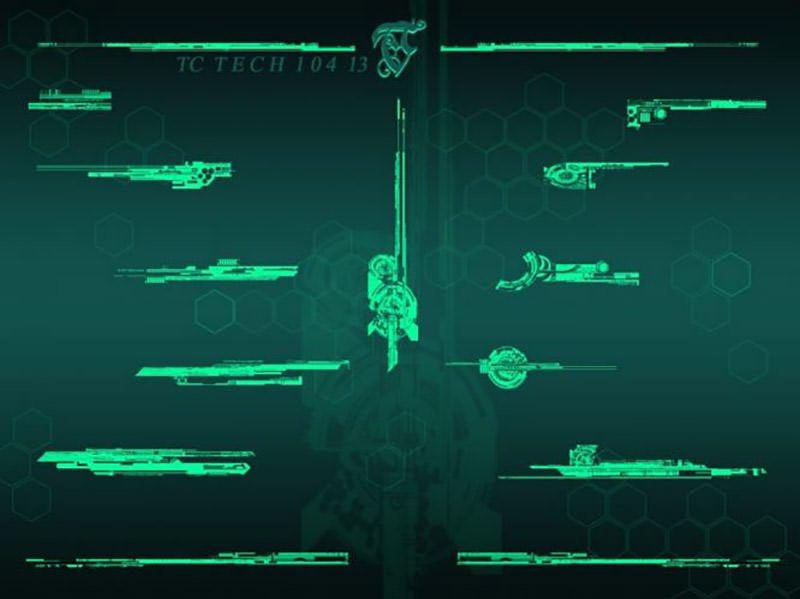 Useful for creating technical designs and backgrounds, this set contains 13 complex brushes. The pack can be downloaded here.
Tech-inspired backgrounds and designs can be created easily with its aid.
Strings and Bubbles Brushes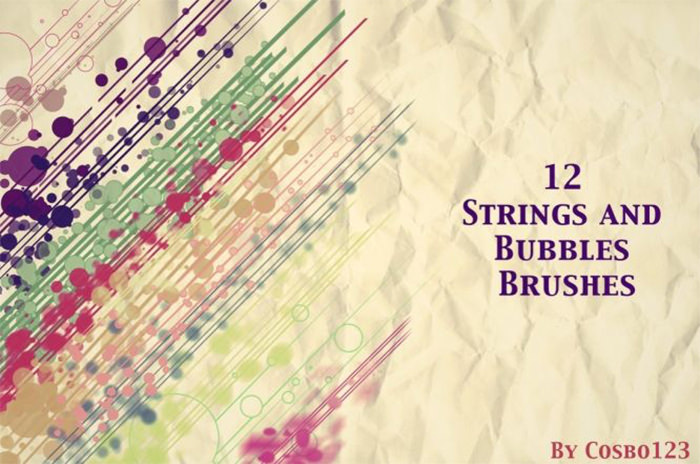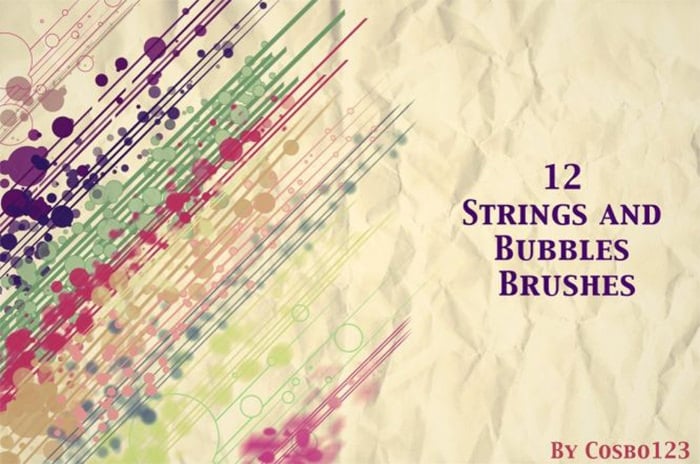 This pack contains a total of 12 high-resolution brushes. It finds extensive applications in designs consisting of bubbles and strings.
The set can be downloaded here.
Dragons Brushes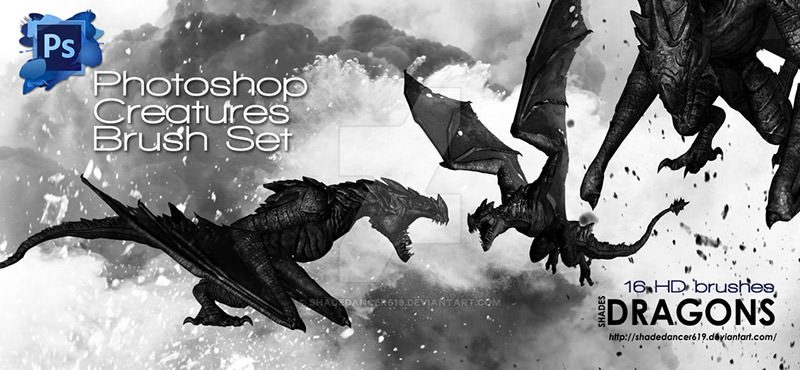 Making it easier for you to create artworks related to dragons with attractive details, this brush set for Photoshop includes 16 brushes.
Some of them are horrifying enough to send a cold shiver down your spine. Explore the pack here.
Sketchy Cartography Brushes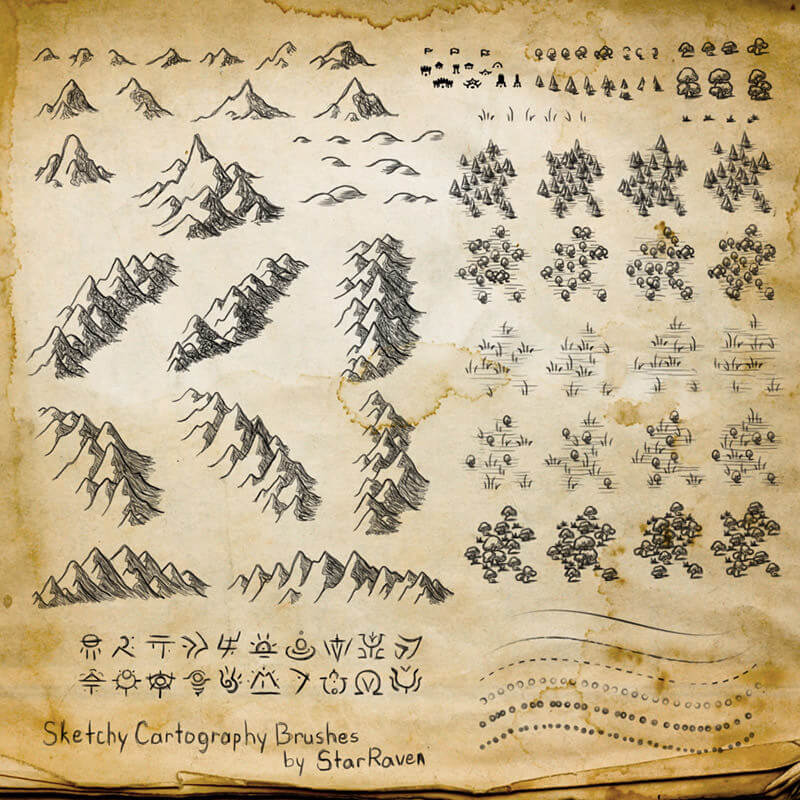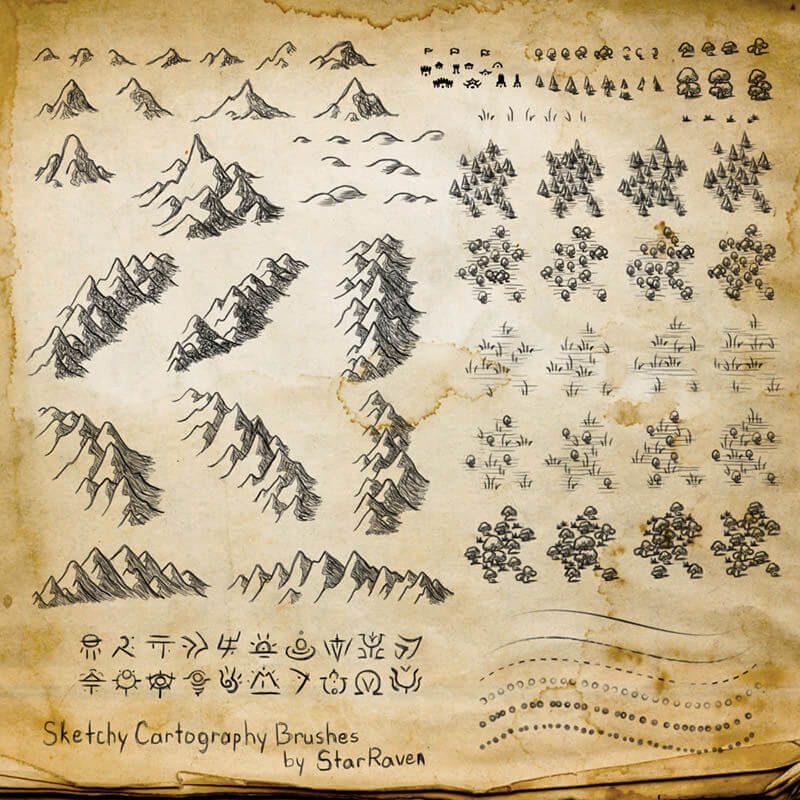 Useful for designing ancient maps, mountains, and trees, this set has 146 brushes. A great tool for map designers, the brushes may also be used for creating lively illustrations for story books and comics.
The hand-sketched look makes the piece natural and appealing. You may download the set here.
Watercolour Tropical Brushes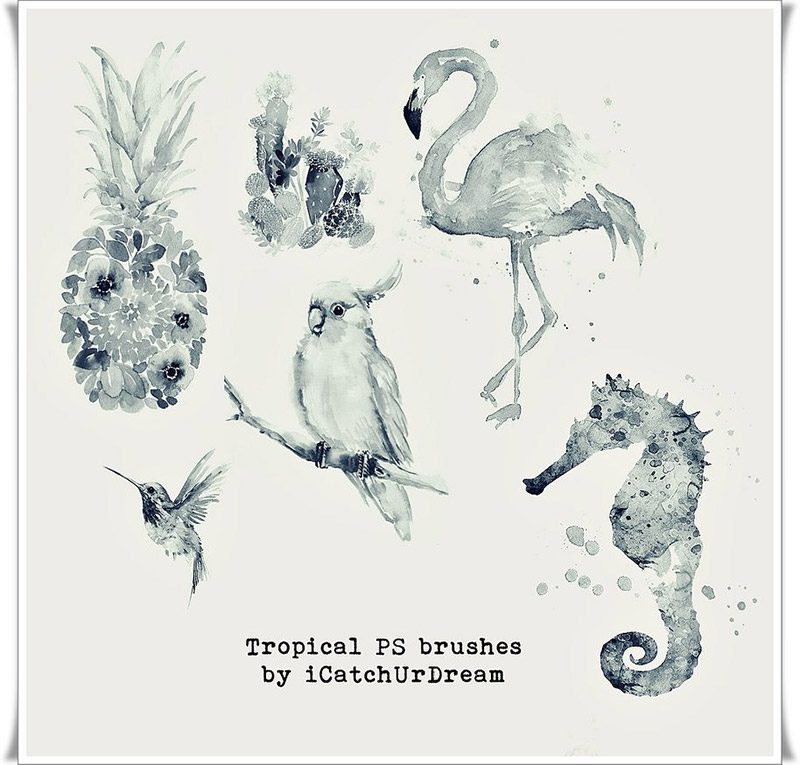 A set of 6 brushes free for personal use only, the brushes are mainly used for designing tropical animals, birds, fish and plants.
The brushes create a special watercolour effect making the scene look natural and creative. You may download the pack here and freely promote the tropical flora and fauna.
Tribal Animals Tattoo Brushes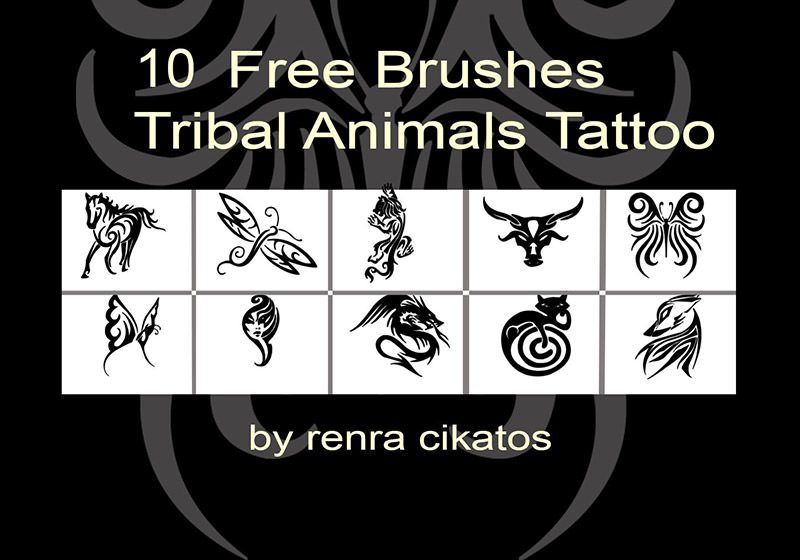 Coming with 10 free tribal animals tattoo brushes, the pack can be downloaded here. The set is extremely versatile with each brush depicting a different animal design.
From tender butterflies to tough horses, the pack displays a commendable variety and simplifies the job of the designer manifold.
Floral Brushes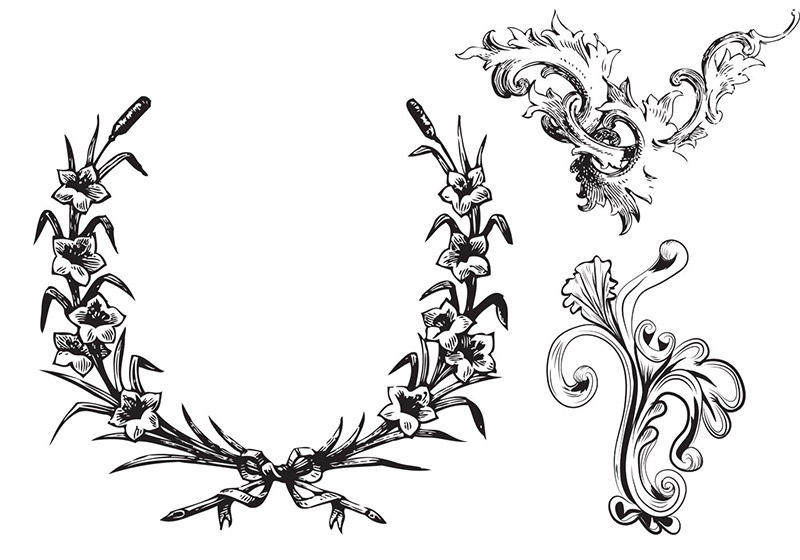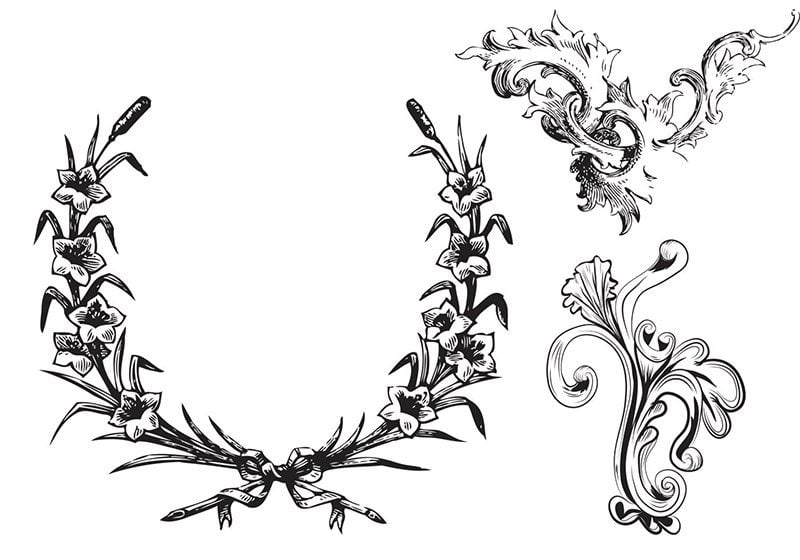 Free for commercial and non-commercial use by anyone, this set comes with 18 floral brushes. Helpful for designing the borders of art books or self-help books, the designs are sophisticated and pleasant.
With great detailing and design, these beautiful symbolic floral brushes can be downloaded here.
Halloween Symbols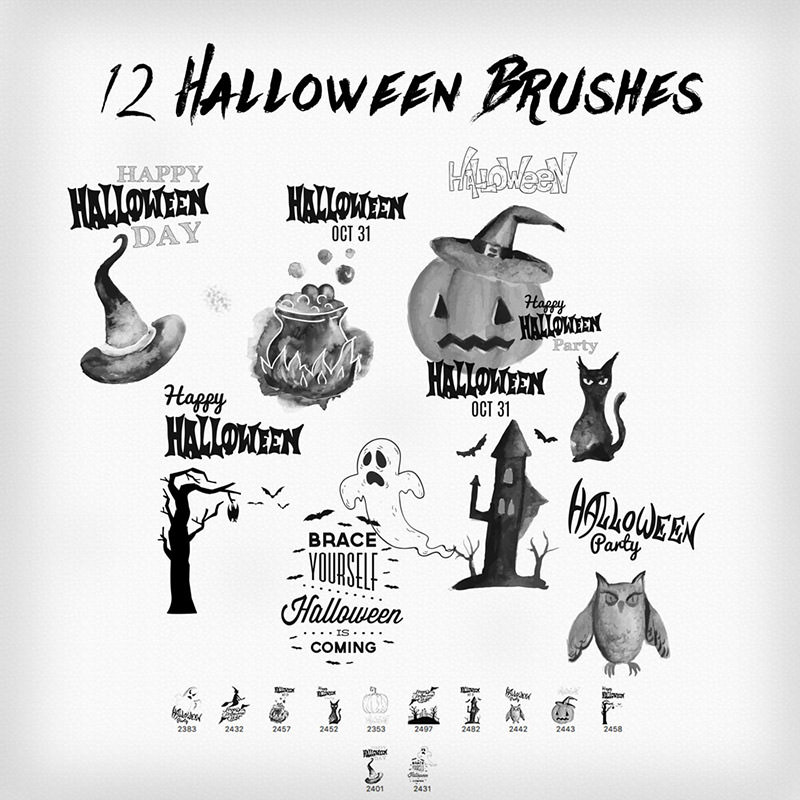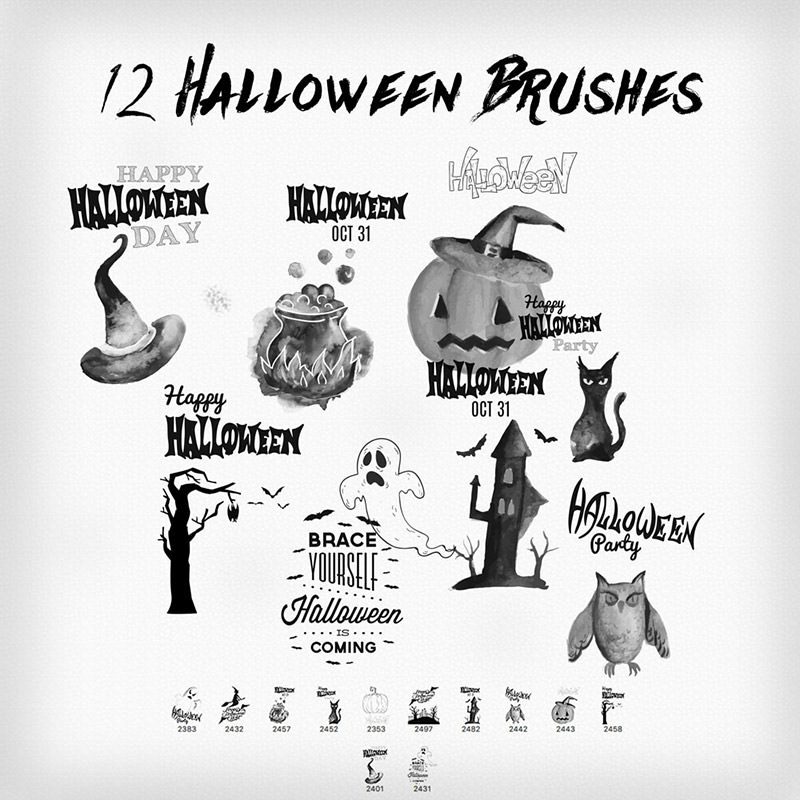 Free for commercial use, this set of 12 brushes can be used for drawing all types of scary symbols related to Halloween including a witch's cap, ghosts, owl symbols and other eerie figures.
Designing scary trees with wide spread branches has also been simplified a lot by this brush set which is available for free download here.
Bird Brushes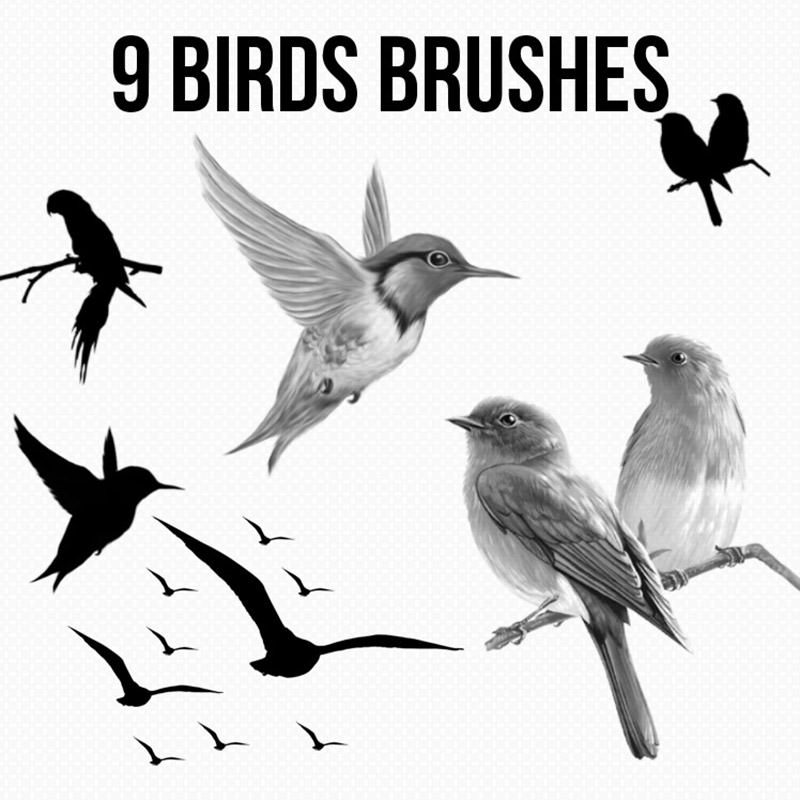 Natural scenes are incomplete without birds. Drawing birds without skipping minute details of the feathers and claws can be difficult. This set of 9 beautiful brushes can simplify your job a bit and help you create a masterpiece in no time.
Download the pack here and explore the world of these beautiful creatures filling our ears with their soothing sounds every morning. The pack is free for commercial usage.
Wine Glasses and Beer Mugs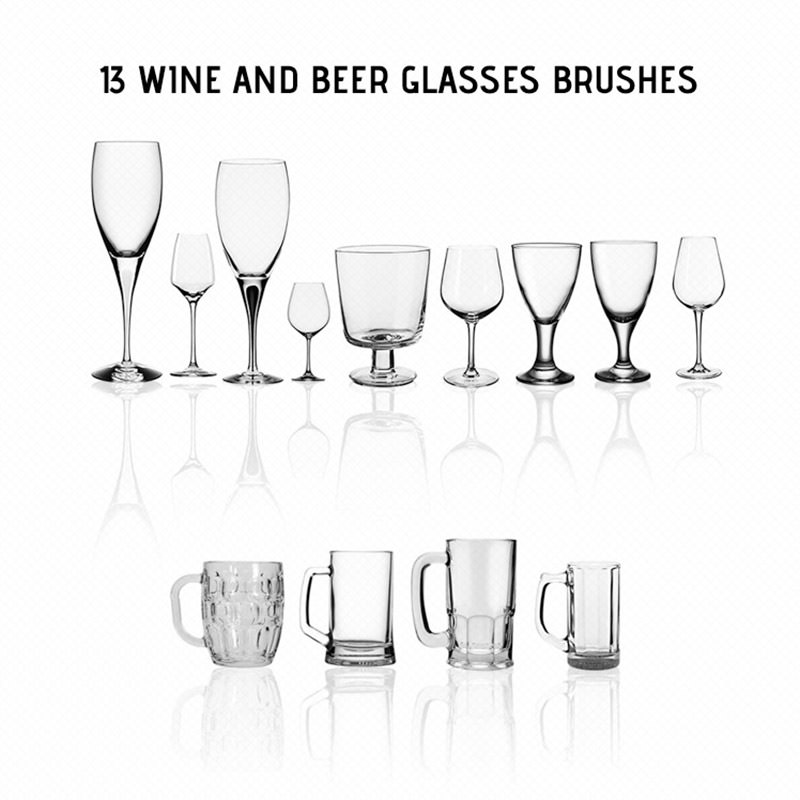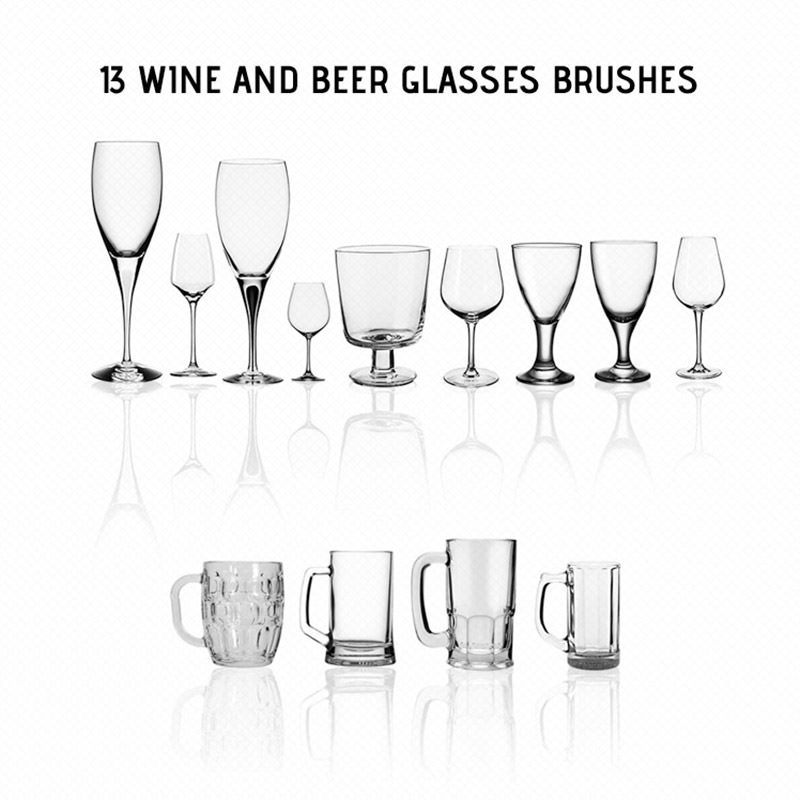 In case you are designing a wine menu, this pack of 13 Photoshop brushes may simplify your job a bit.
Free for commercial use, the set consists of high-quality brushes and assists you in impressing wine lovers with ease. Download the set here.
Memes Range Faces Brush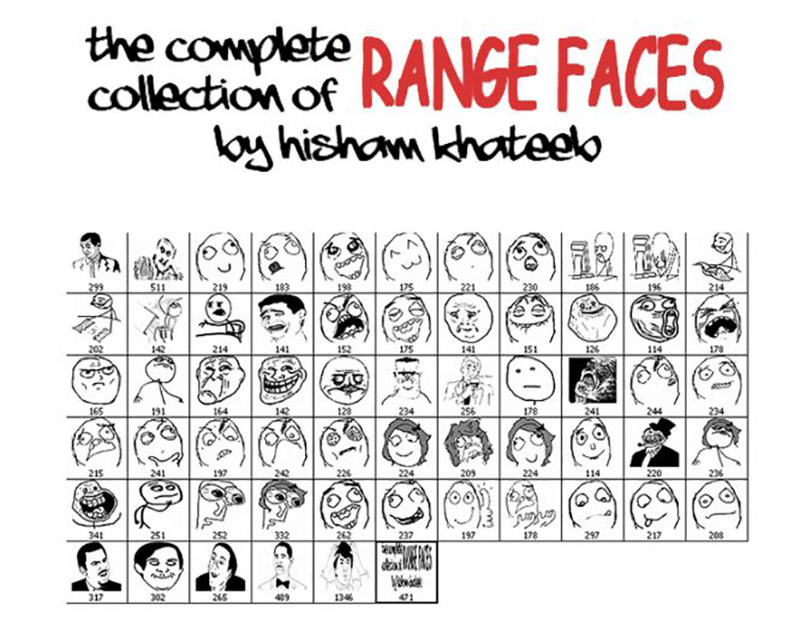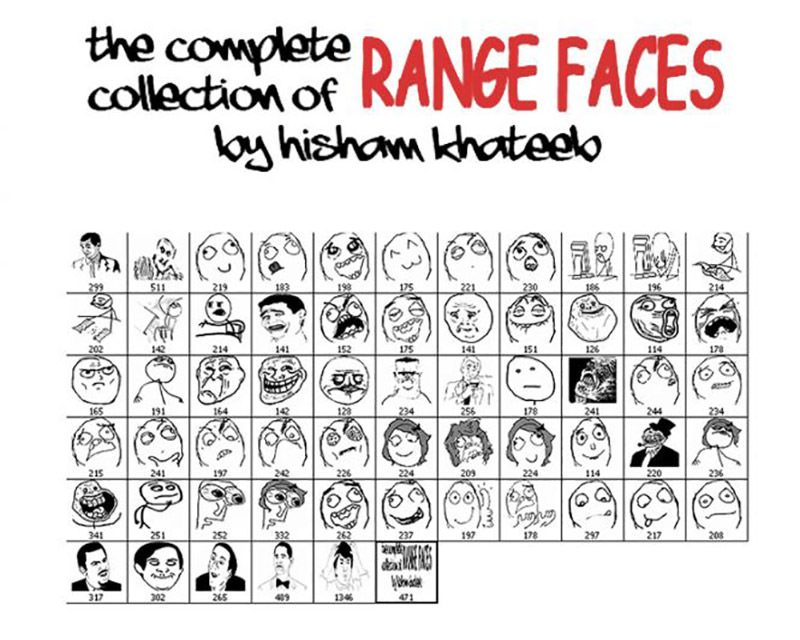 The much in demand set of meme faces, this tool is indispensable for you if you run your own meme page on Facebook or Instagram.
Consisting of 50 brushes, the set can be downloaded here. A treasure chest for anyone who loves to create and post memes, the set is free for commercial use.
Cute Arrows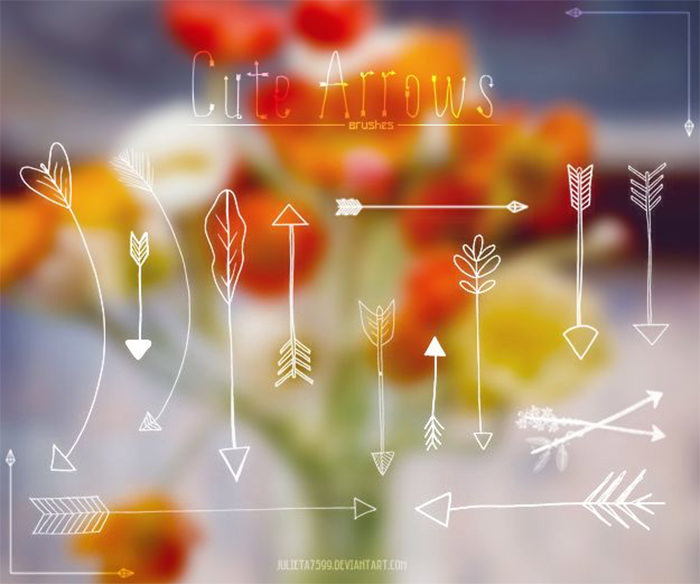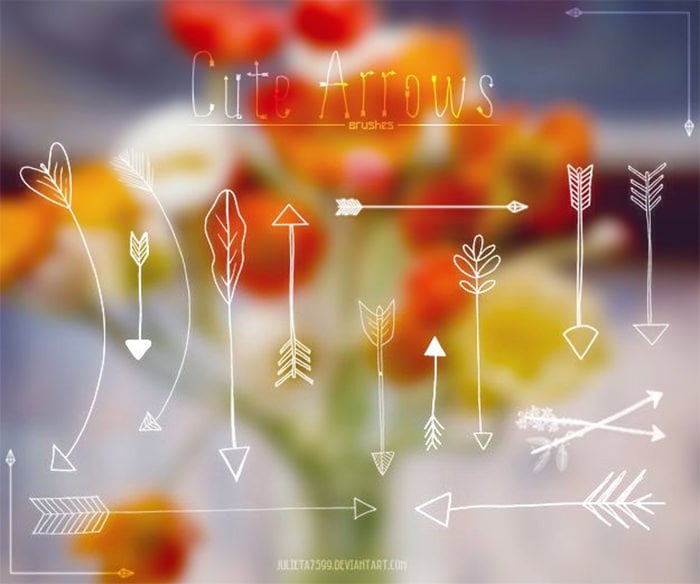 Designing cards for Valentine's week were never easier. This amazing set of 16 brushes can help you draw all the cute couple stuff easily.
You may download the pack here and spread love in the air. It may also come handy for creating innovative designs for wedding cards.
Random Shapes


Customisable for any project and artwork, these random shapes and patterns may be fit anywhere.
Completely able of completing any scenery and giving it that much desired finishing touch, these brushes come in a pack of 10. You may download the set here.
Crown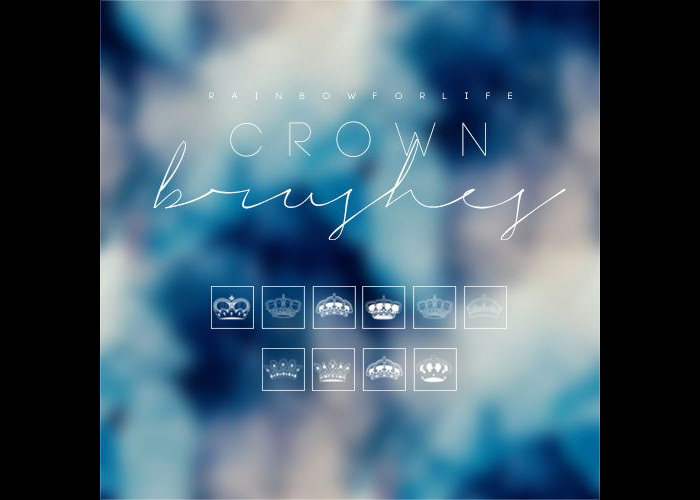 A set of 10 different brushes, this pack allows you to add beautiful crowns to your design.
Lending a touch of royalty to the piece, this pack is available for free commercial use and can be downloaded here.
Strokes


These abstract artistic brushes are specially designed for Photoshop. Available for free download here, the brushes are perfect for creating rough kind of textures.
Brick Wall


No need to create a wall brick by brick if you have this amazing set of brushes. A nice tool to design Tumblr backgrounds, the set can be downloaded here.
You can ever use it to create some designs for your personal website or Twitter handle.
Watercolour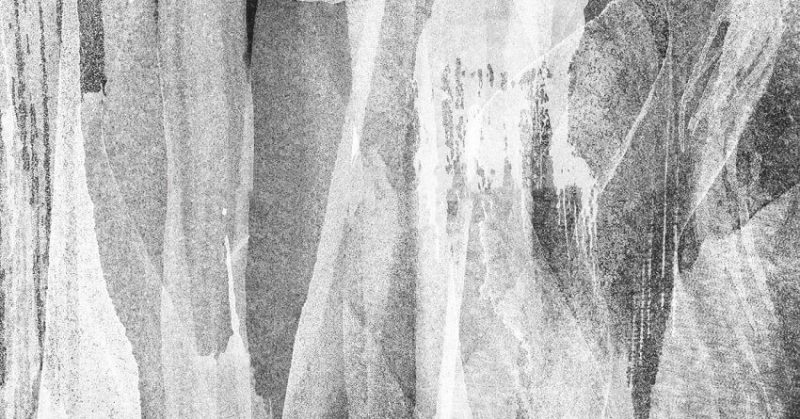 A set of 25 cool brushes, this pack is perfect for creating a great textured base for any project with paper texture.
Giving it an element of realism and authenticity, the pack is available for exclusive download here.
Painted Strokes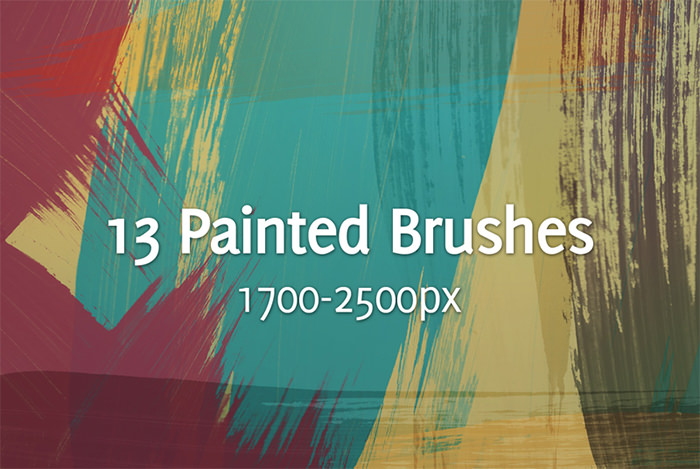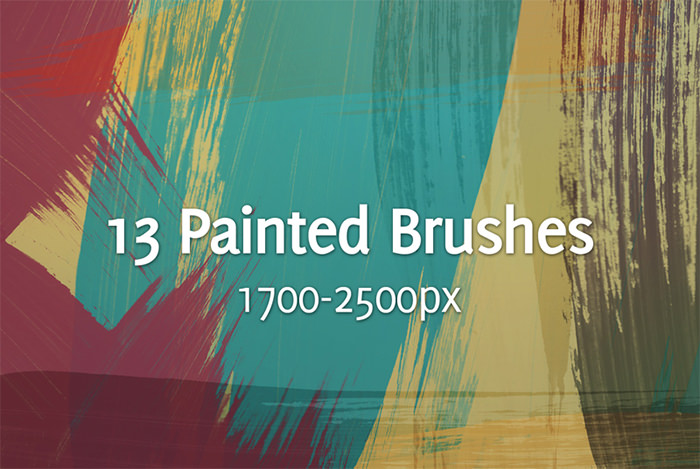 Ranging from 1700-2500 pixels in size, this set of 13 Photoshop brushes is ideal for creating strokes.
The strokes elevate the painting by a great margin and give it a special appeal. The pack can be downloaded here.
Grunge 2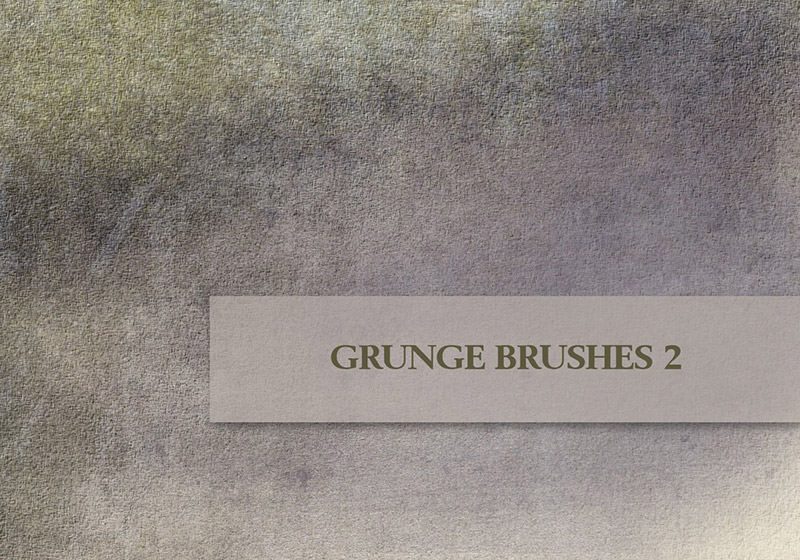 Giving a dirty texture to any painting or design, this high-quality pack is suitable for unclear design.
Lending an appealing vagueness to the scene, it is best for designing backgrounds for websites and blog portals. You may download the set here.
Street Grunge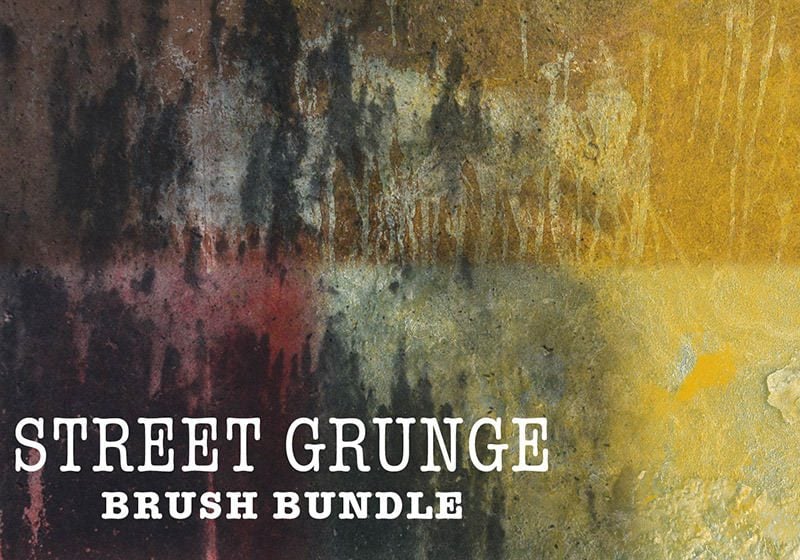 Simple yet high quality, this set of 75 brushes can be used to design gravels or street like scenes. It may also be used to create a ripped effect. The pack is available for free download here.
High Tech Reloaded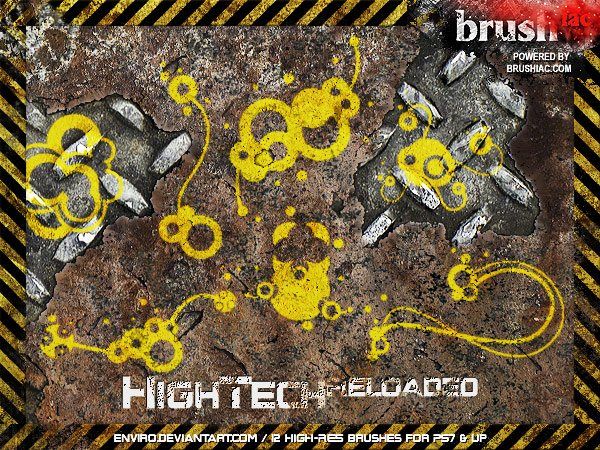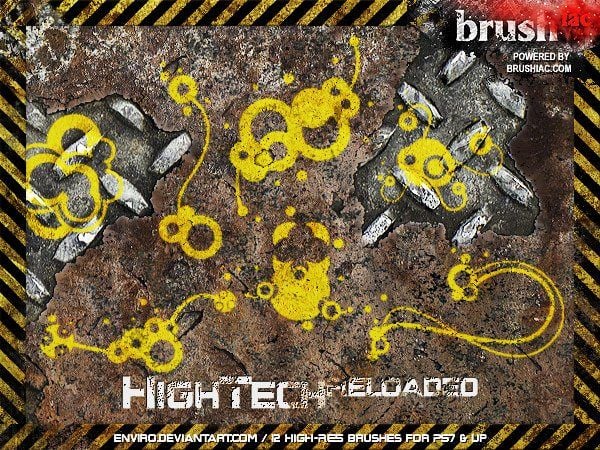 Compatible with PS 7 and above only, this set of exclusive 12 high-resolution brushes is useful for designing any mixed designs and patterns having a technical tone. The set can be downloaded here.
Paint Lines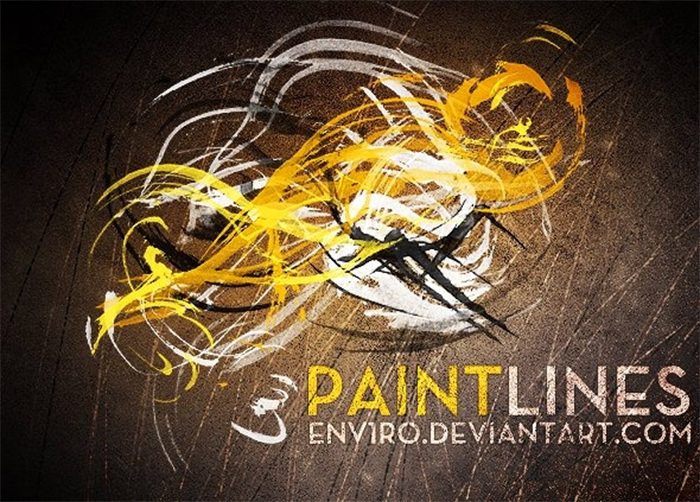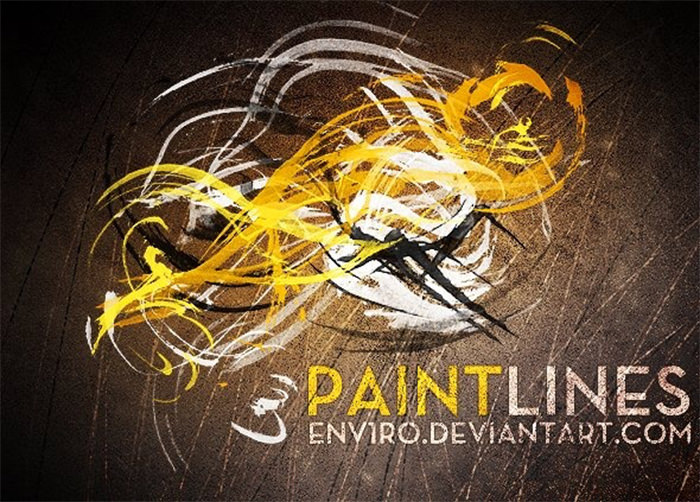 Suitable for creating grungy backgrounds, this paint line brushes can be used for drawing straight lines and designs consisting of thin lines.
The set consisting of 24 brushes may be downloaded here.
Watercolour And Ink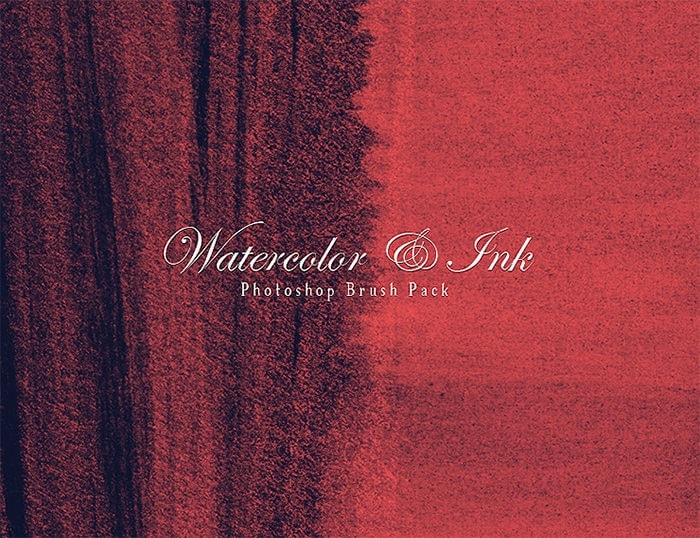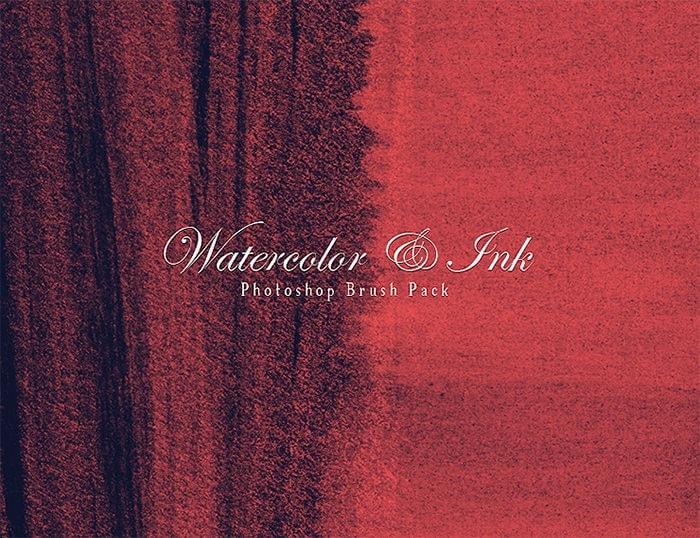 This set of 25 brushes can be extremely useful for lending a watercolour effect to your artwork. Giving the illusion of carelessly spilled ink on a blank background, the set is useful for designing backgrounds. The set can be downloaded here.
Grit and Grunge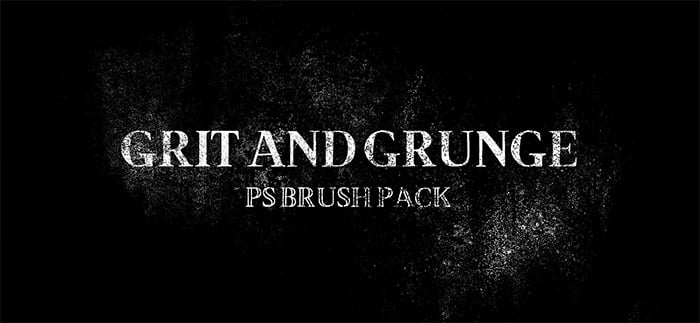 This pack of brushes contain high-quality grunge brushes. Available for free download here, the set can help you create exclusive patterns for your clients.
Scratchy Grunge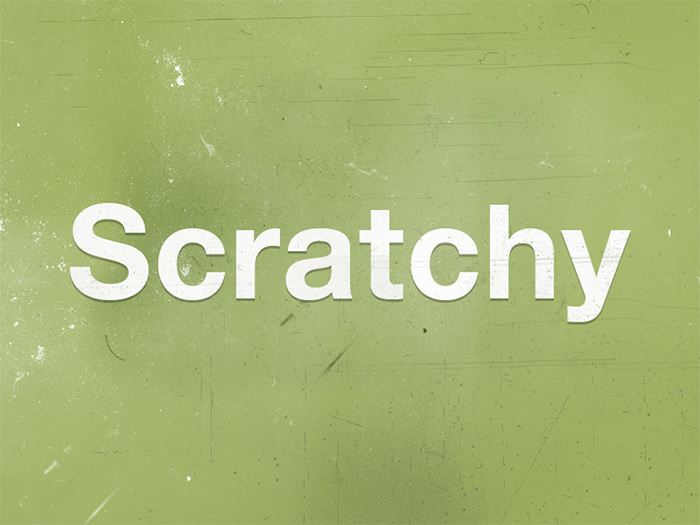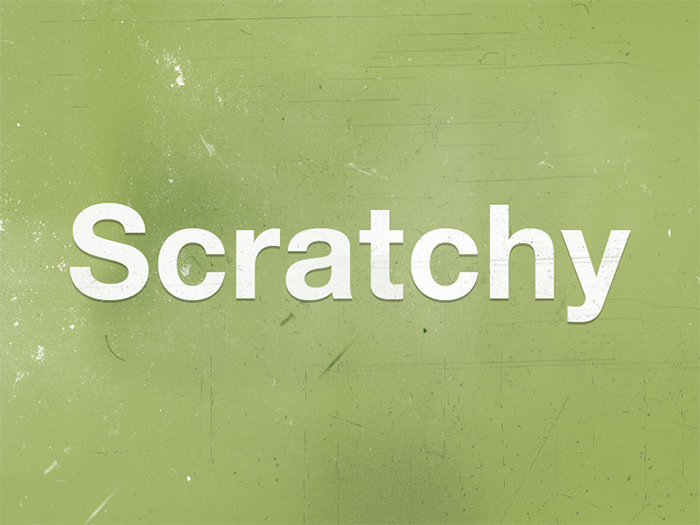 Vintage inspired brushes belonging to this pack can help you create designs with scratches or cracks. You may explore the set further here.
The bundle is tailor-made to create flyers, posters and other printing designs.
Grunge Splatterish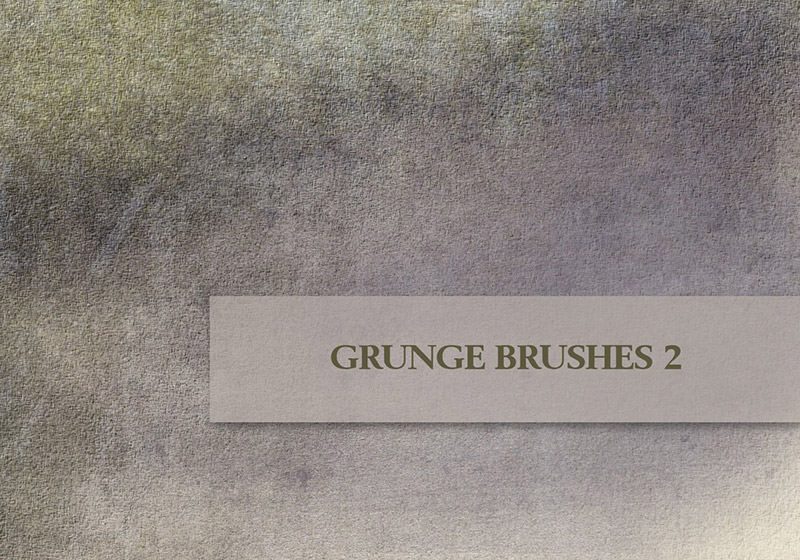 Can be used as a background or to give a dark effect to your design, the brushes of this pack create a dingy effect with an awesome texture. You may download the set here. It is a pack of 7 brushes.
Subtle Brushes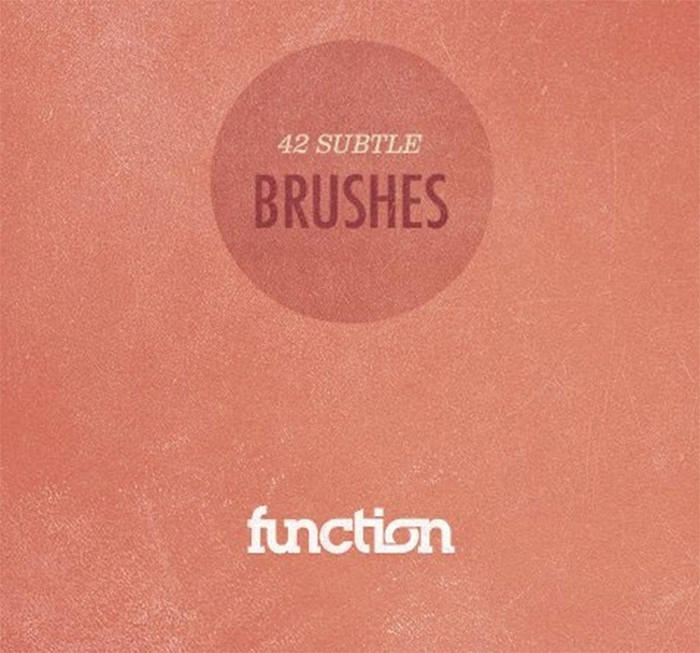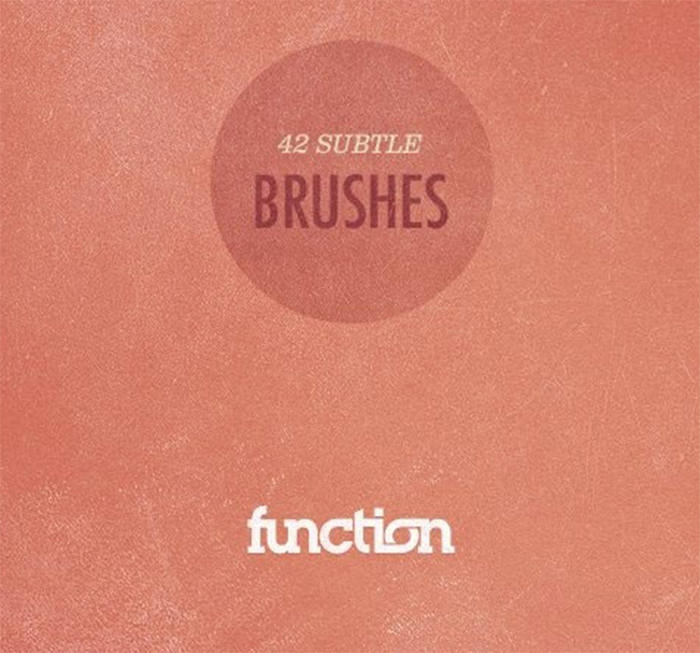 Creating a smooth illusion of a subtle background with a light touch of grunge, this pack contains 42 textured brushes suitable for Photoshop CS.
The free pack can be downloaded here easily. It is free for all commercial and non-commercial uses.
Crack Brushes 1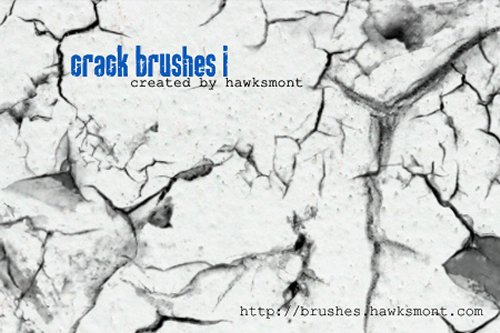 A pack of 17 high-quality brushes created in Photoshop 7, these are indispensable for designing cracks and loopholes. The free set can be downloaded here.
Final Word
These were some of the best Photoshop brushes available to the designers. Just choose the ones that suit your design requirements the best and give a unique makeover to your designs.