Are you looking for a free PhotoShop alternative? If so, you have come to the right place.
Adobe Photoshop is an expensive photo editing software. Photo editing software is used to improve picture quality.
However, it isn't the only software that lets you edit your photos. There are a huge number of photo editors available, but a few of them are considered the best free Photoshop alternatives.
These Photoshop alternatives are good in giving the images a professional look and feel for free.
Let's have a look at the best free Photoshop alternatives.
Also Read:
Top Photoshop Alternatives to Edit Images
---
Design Wizard
Design Wizard is an excellent graphic design tool that allows you to personalize an image or video in seconds. It holds over 1 million high-quality images and close to 10,000 videos.
The standout feature here is the magic resize button, which allows you to transform the size of an image while you are creating a design.
Other great features include the ability to upload photos, logos and fonts, and searchable templates. As well as these features, it has excellent integrations with Hubspot, Marketo, Buffer, and Intercom.
You can use these integrations to send high-quality marketing materials to businesses or customers.
Features of Design Wizard:
Free font library
Free image storage
Custom color palette
Favorites folders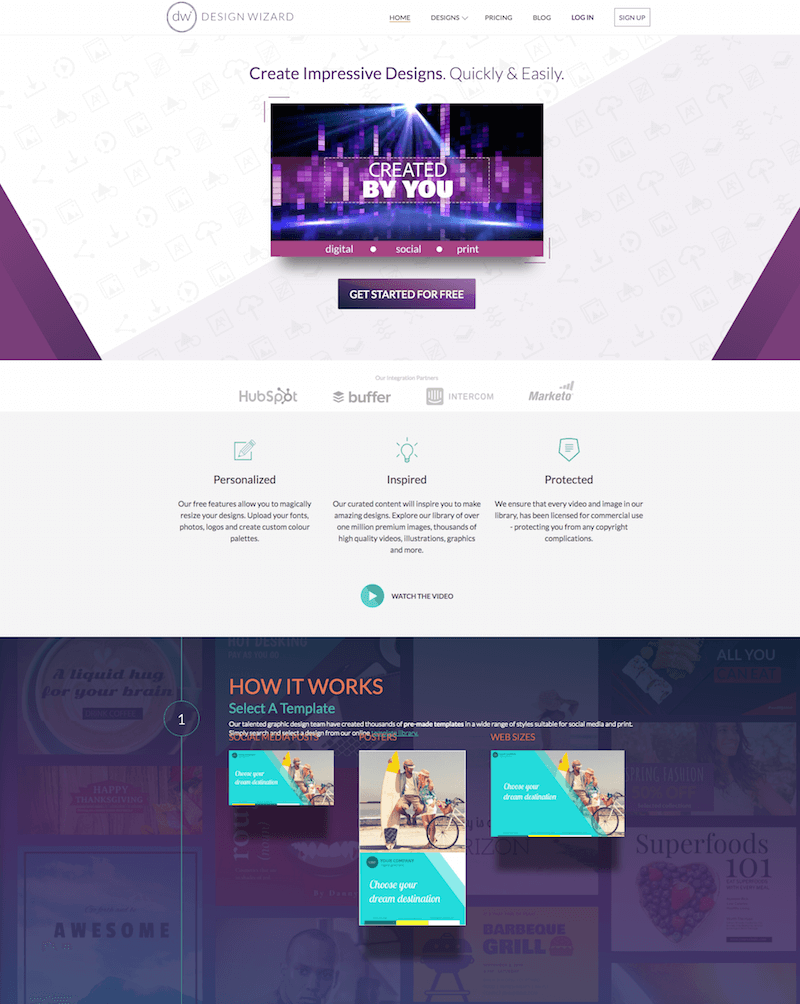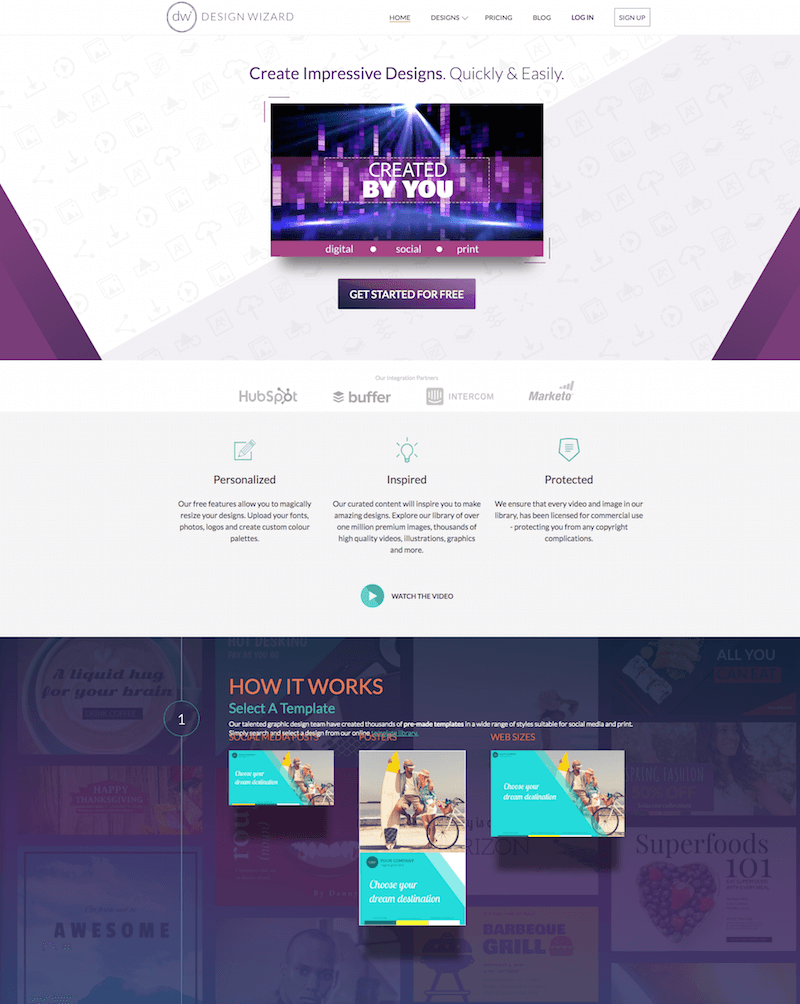 Photo Pos Pro
Photo Pos Pro is a well-designed free Photoshop alternative. With Photo Post Pro, you can actually bring your images to life. It offers interfaces for both advanced and novice users.
The novice option puts a one-click filter and automatic adjustment for resembling Photoshop features. Moreover, it also comes with a selection of interfaces that you can use according to your preferences. It has a beginner-friendly option for new individuals and advanced choices.
Similar to Photoshop, Photo Pos Pro provides layers, layers of mask, clone as well as healing brushes. The color-refining tools are available for improving the quality of images.
In addition to this, this free Photoshop alternative proffers plugins that involve extra frames as well as templates, which help to create and save filters for future purposes.
Features of Photo Pos Pro
Intuitive image editing tools.

Highly advanced interface for Windows users.

Exported files and compatible file formats are PNG, JPEG, GIF etc.

Supports layers as well as masks.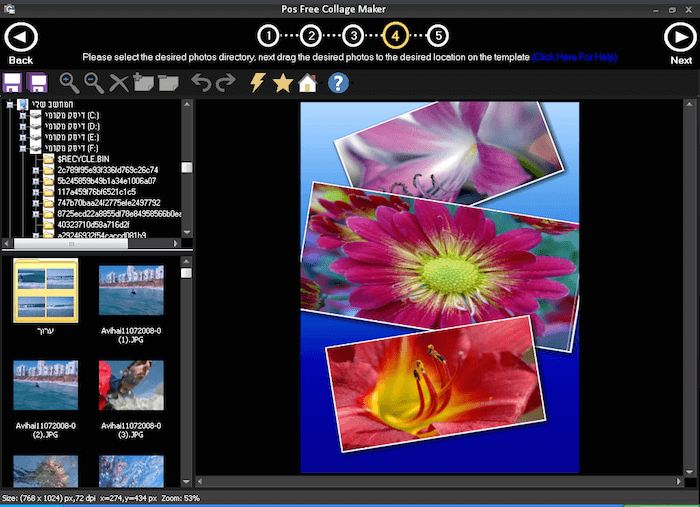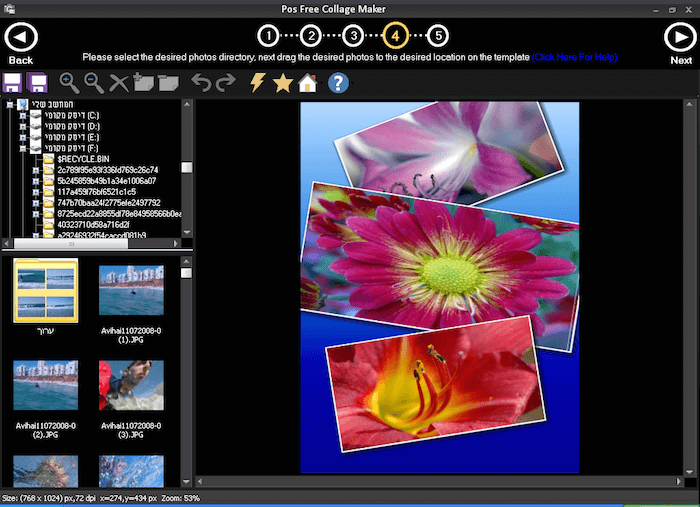 Autodesk Pixlr
Autodesk Pixlr Editor is an impressive photo editing software. This is an application-based program that can be used by pen input, single-clicks as well as touches.
Pixlr by Autodesk is nicely stocked, and the tools are free to use. It has all mirror features like Photoshop, which are somewhat similar to GIMP and Photoshop itself.
This software is a complete set of image tools as well as utilities that include photo editing tools, a browser extension along a photo-sharing service.
It is one of the best free Photoshop alternatives for non-professionals to use on smartphones, personal computers, and tablet PC.
Features of Autodesk Pixlr:
Lightest 3D modeling software

No in-app purchases are available

Features offering noise, blur, curve and contrast tools

Easy to use Photoshop-style interface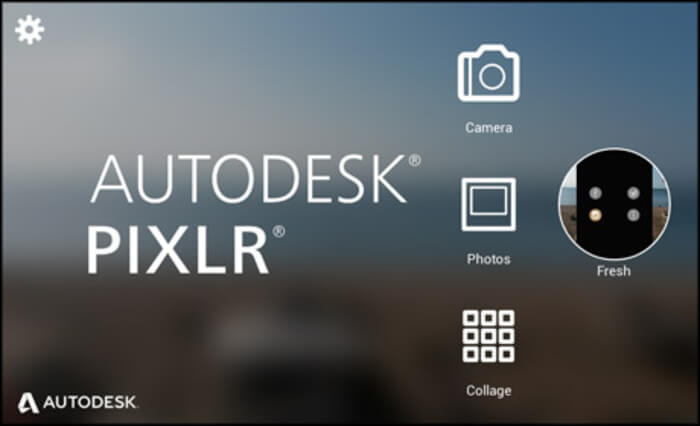 Paint.NET
Paint.NET is an open-source free photoshop alternative. It provides an excellent selection of automatic filters and manual editing tools for the most suitable and finest adjustments.
With Paint.NET you can work with multiple photographs at the same time using tabs. The tabs use picture thumbnails and make it easy to transit from one image to another.
Paint.NET is not only feature-rich but also fast. If you have a slow or limited processing power computer, we recommend you to use Paint.NET.
By using Paint.NET, you can edit images without any limitation whatsoever. This photo editing package comes with batch editing by default. And it has a clone stamp that helps in removing blemishes and disturbance of the image.
Features of Paint.NET
One-click tools and different manual choices

Supports layers for creating a high-quality image

Very fast compared to other Photoshop editors

Offers less customization compared to GIMP and other free alternatives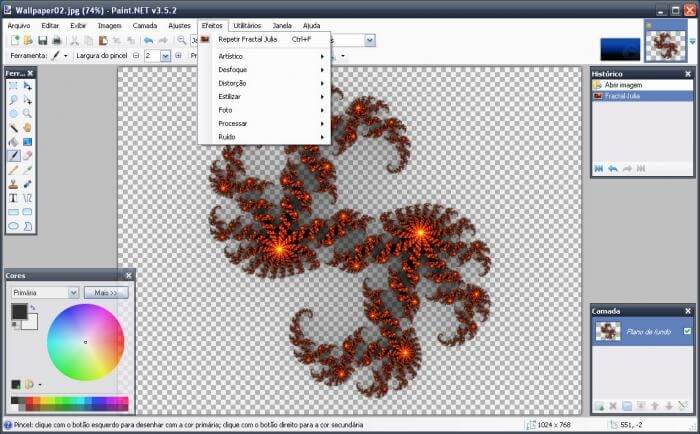 GIMP

PhotoShop Alternative
GIMP is the best substitute for Photoshop which is both adaptable and powerful. It is GNU image manipulation program and provides the designers with sophisticated tools to enhance the image quality.
GIMP also supports 3rd party plugins which means you can actually expand its functionality when needed.
GIMP is considered the best free Photoshop alternative. It comes with all color adjustment and image transformation filters.
All the layers, advanced filters, and masks are also fully customizable. It has user-created scripts and plugins, some of which are ready to use and pre-installed.
It also comes with a package of animation tools that bring photos to life through morphing and blending. The latest version of GIMP comes with a new interface that is capable enough to put all of the toolboxes, menus, and palettes altogether in a single window.
Features of GIMP
Expandable options due to 3rd party plugin support

Sleek and easy-to-use interface

The best Photoshop alternative

Supports masks and layers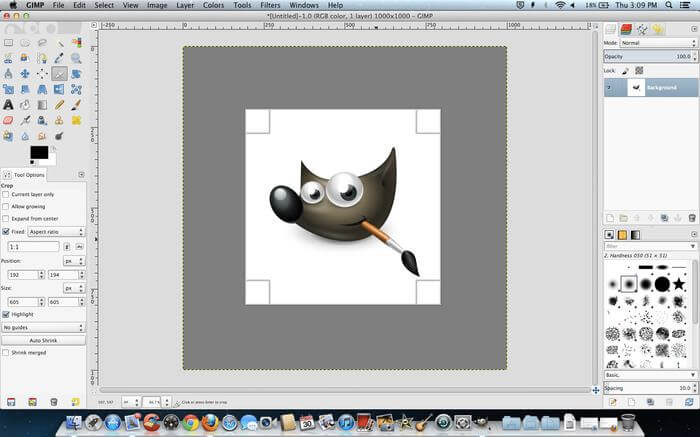 Krita PhotoShop Alternative
Krita is another very popular free-to-use alternative to Photoshop. It is one of the highly recommended tools for photographers and creative designers.
The interface is somewhat similar to Photoshop, so if you are moving from Photoshop to Krita, you will not miss it.
The dark interface of the editor makes keeps you in the same creative mindset.
Features of Krita
Intuitive user interface
Over 100 beautiful brushes to make things easier for you
Brush stabilizers to make your design perfect
Amazing built-in graphics, vectors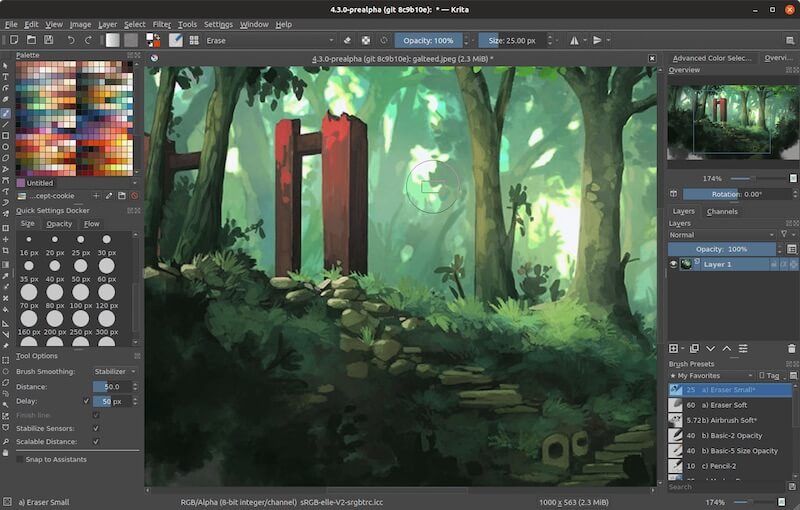 PicMonkey
PicMonkey is an image editing tool that allows editing the pictures, right off the web browser. The tool provides a few Instagram-like image editing filters and nifty tools such as blemish removal and wrinkle removers.
It has sticky overlays that can add flair to images and party hats.
Photo editing, touchup, design tools, and college, lets you customize your image further. PicMonkey assists in creating superb quality images that wow the social sphere and even, enhance business productivity.
Features of PicMonkey
Access directly from the web

Tons of design tools to choose from

You can also watermark your own work

Print directly from PicMonkey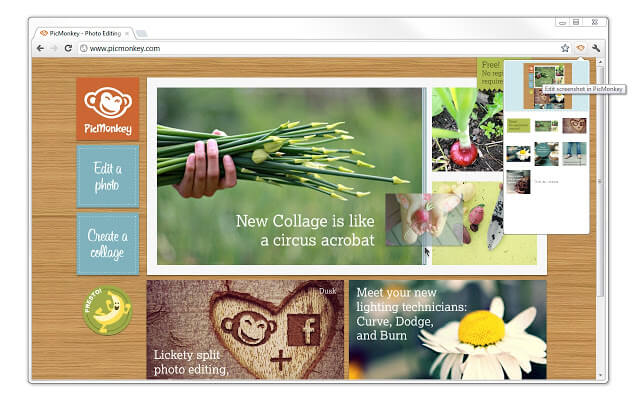 Seashore
Seashore is a free Photoshop alternative that you can use to edit your images.
It is a newbie-friendly tool that comes with all the important features and options that you might need to create high-quality images for your project.
With this tool you can create images with multiple layers, you have beautiful textures, gradients, brushes, and text options to style your image.
Features of Seashore
Supports layers
Free to use
textures and gradients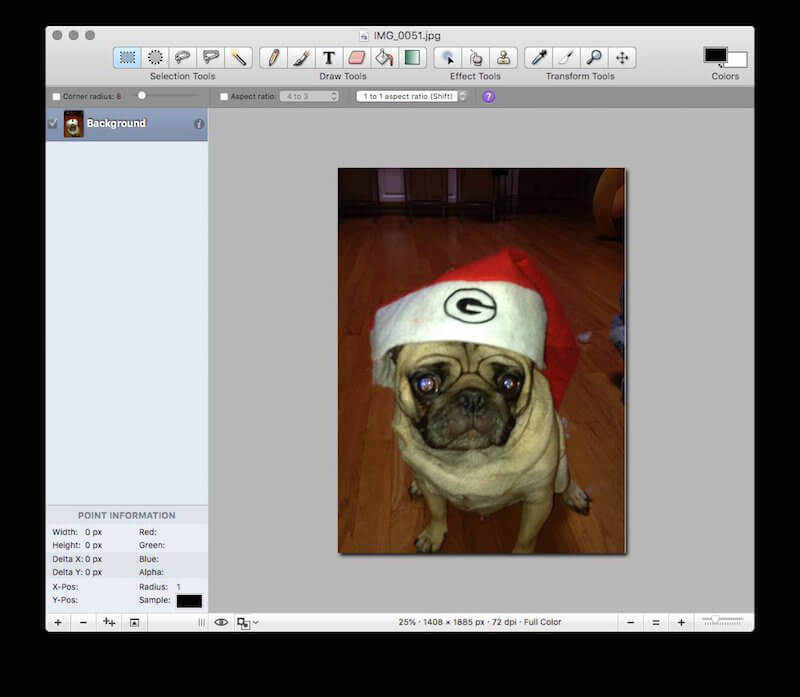 Canva
Canva is a simple to use free web image editing tool. Canva offers similar functionality compared to PicMonkey.
However, it does have a better collection of tools when it comes to web-based image editing solutions. With Canva, you can edit, collaborate and share, directly from the browser.
Canva has both paid and free versions. The free version lets you create a business card, social media graphics, banners, birthday card, and images in a few seconds.
The most fantastic thing about Canva is its available library of templates. It also assists in crafting Twitter images and Facebook covers.
Designers can use it to design the company's marketing collateral, for example- business cards, invitations and also, presentation slides.
Features of Canva
The most advanced photo editing tool on a web browser

Edit images the way you want.

Add text to pictures and create a photo narrative

You can collaborate with your teammate directly from canva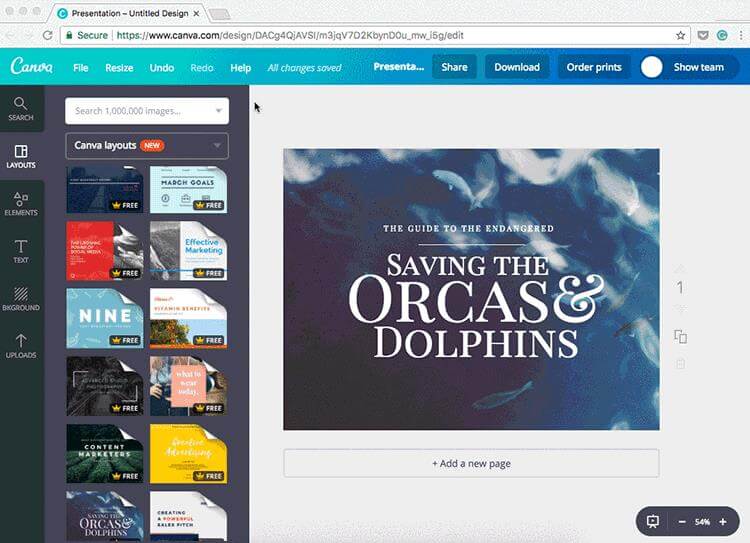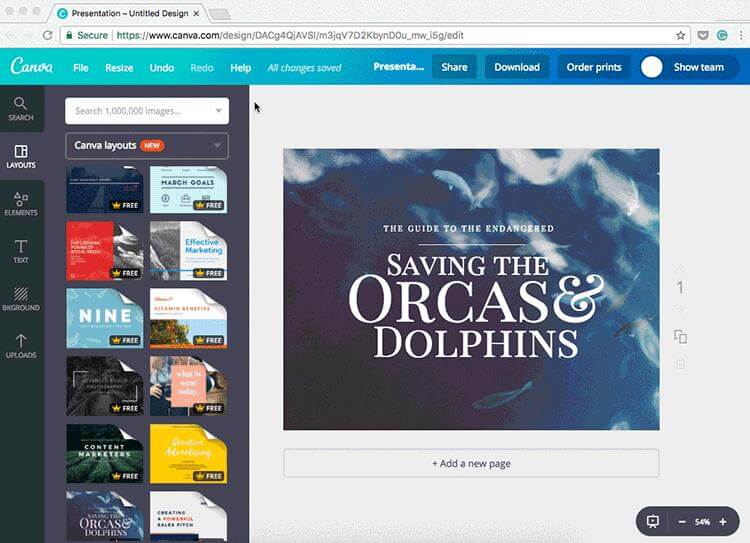 Fotor
Fotor is one of the newest photo editing tools. Fotor delivers the assurance of a simple yet strong image creation experience. It has filters that do shine on your images.
Fotor's most dazzling purpose and one that is profoundly lacking in numerous photo editing sets is its batch processing tool — feed it a bundle of photographs, and it would filter out plenty of them in just one drive.
There are three main sections at Fotor available after opening a picture in this tool: edit section, the collage section, and the design part. All these three sections let you make edits easily, create collages, and do photo effects.
Features of Fotor
Basic edit adjustments and effects to images

90+ Photo effects and classic contents supported.

Fotor cloud lets you save and sync images.

Basic and advanced HDR tech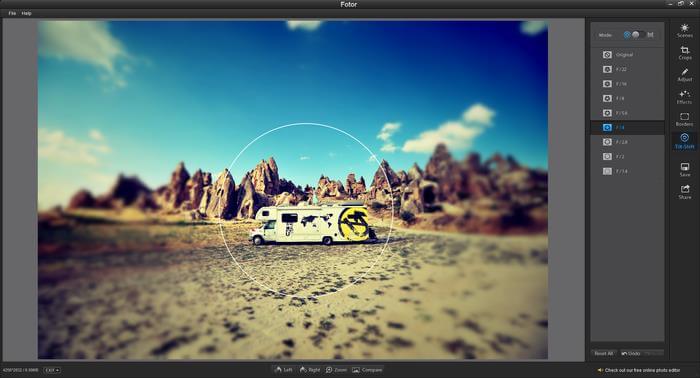 Sumopaint
Another nice Photoshop alternative that you get is free as well as a premium version. If you are a creative designer and need to design your images frequently, this can be a great tool for you.
Sumopaint offers you over 300 brushes, that's a huge number. I'm sure it will be the most effective tool to create any kind of design.
The tool comes with great-looking textures and preset gradients that can be enhanced with your own color version to fit your project.
If you wish to get creative with your image, you have 3d style cube designer that you can use to wrap your image around the cube.
Like these other tools mentioned in the list, Sumopaint offers you a layered effect option to style your design.
You have line control tools, curves, different shapes, 3d brushes, animated brushes, and tons of other design elements.
Features of Sumopaint
The community around this product is an advantage
Over 300 brushes
Multiple pattern and textures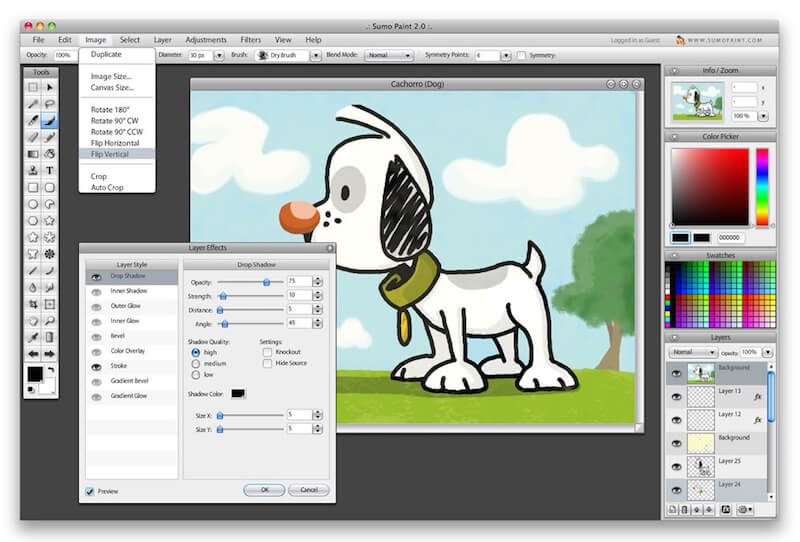 Adobe Photoshop Express
Adobe Photoshop Express is a lightweight, free-to-use photo editor that is available to users. It is compatible with Windows, Android as well as iOS platforms.
Photoshop Express is the easiest of the tools to enhance the image quality among all the listed tools here. It is also feature-rich and lets you edit photos easily.
Moreover, it also comes with the ultimate image-improving sleek. You can use the sliders to adjust the picture contrast, white balance, and exposure of the photographs. Additionally, several automatic options are there for single-click pic adjustments.
Features of Adobe Photoshop Express
One tap adjustment

Better filters for image creation

Minimalist interface to touchscreens
Multi Layer
Multi-Layer is a photo editor for Android devices. You can download the app for free from the Google App store and start using it.
The advantage of the tool is that it offers you multiple ready-to-use effects that you can apply to your images and make them look better instantly.
Features of Multi-Layer
Beautiful automatic filters
Hundreds of ready to use frames
Multiple overlays and layers
iPiccy
iPiccy is a great tool for those who do not need a lot of editing. If you are a creative designer and you need to work with images all the time, this is a great tool for you.
With iPiccy, you will be able to edit your images in a couple of minutes. The interface is very simple and offers you all the important editing options that you will need.
Also, if you are looking for a collage maker, this is undoubtedly a great tool for you.
Features of iPiccy
Easy to use interface, great for non-techies
Over 100 different options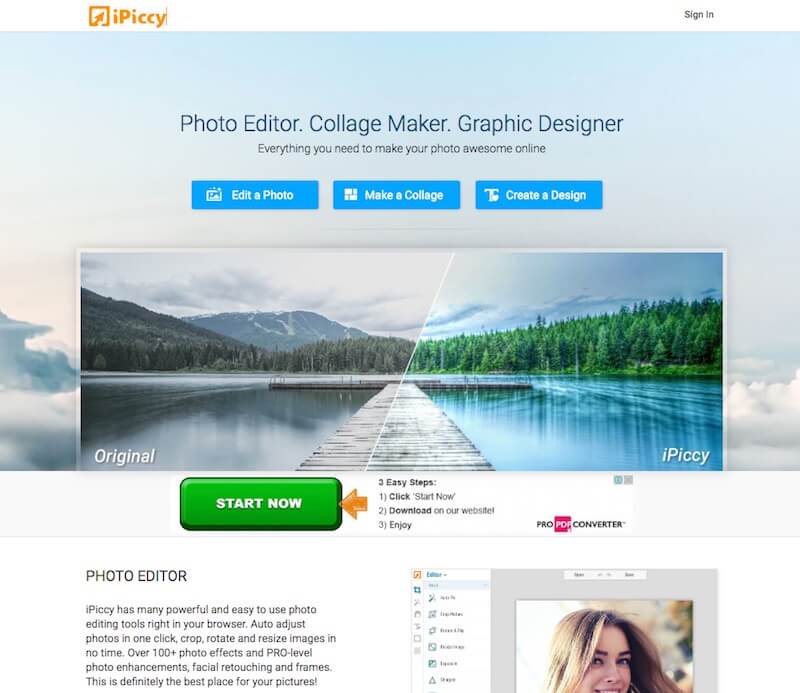 Conclusion
Today, we discussed the best free Photoshop alternatives out there. Some of them are extremely rich when it comes to features, whereas others are simple photo editing tools. The above list covers every possible alternative for Photoshop.
We recommend Gimp as it is the closest thing that you can get to Photoshop. If you are looking for a web-based alternative, Canva will surely beat other options. Image editing requires a lot of tools and features to be done correctly.
So, which free Photoshop alternative are you going to try? Comment below and let us know.