Are you looking for the best iOS apps that you can use for digital marketing? Well, we have listed some of the top apps in this article.
All of these apps work with different intentions based on things like organization, writing, and reading. But they are all necessary for marketers for how they work on many points and functions of value that one can appreciate supporting.
Here's a look at twenty of the best iOS apps that you can use for your digital marketing needs.
Don't miss our collection of top 100 digital marketing tools that you can use to grow your business.
Note: Many of these apps are free to use, but some apps require you to spend a little extra for access to certain features.
Check the terms for each app that you might be interested in.
What Are The Best iOS Apps for Digital Marketers?
Here is a list is top iOS apps that can make life easier for the digital marketers.
01.
Evernote
Evernote helps you to create extensive projects. You can create a list of things to do and arrange all your notes.
You can collect web pages and other documents for your use as well. This is useful for cases where you've got to try and gather notes at many points.
You can organize your notes in any way you see fit
Collaboration features included
Add attachments onto various note segments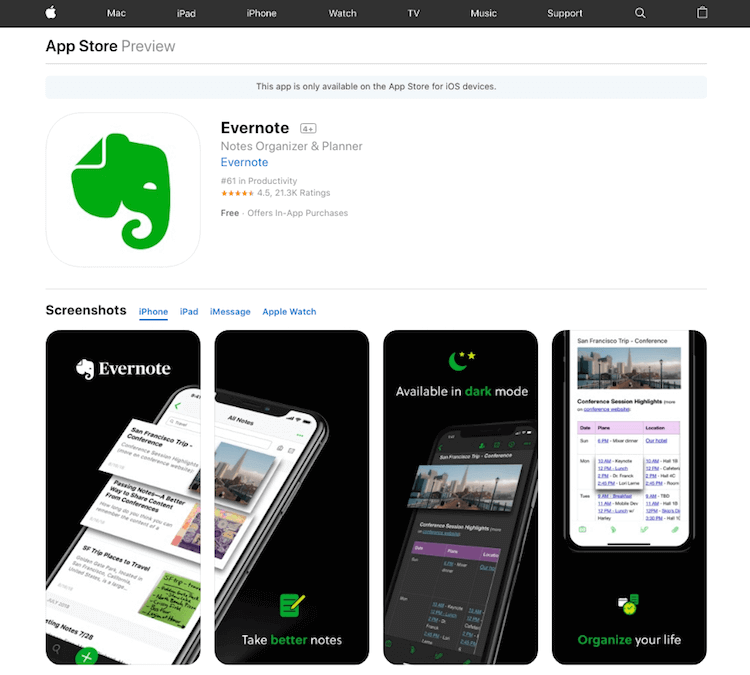 02.
Trello
You can keep notes and track details on everything you're doing with Trello. Trello lets you produce boards that you can use for keeping tabs on various tasks of note.
The simple layout is flexible and lets you adjust your content in many forms. You can also use the collaborative system provided by the program to help you link all your team members together to help with controlling all your projects in moments.
Review workflow efforts
Assign tasks to as many people as possible
Use the program to get notifications on tasks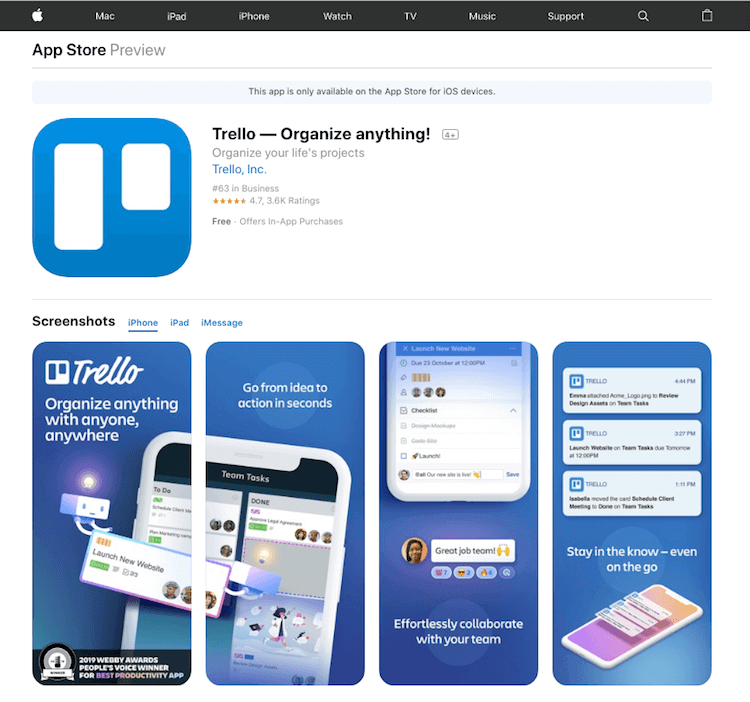 03.
Skype
Skype has been made available for iOS users in recent times. This is very convenient, as Skype provides you with the ability to get in touch with many clients and work partners at a time.
The Skype app lets you communicate via a digital phone or via a video chat. You can get in touch with up to 25 people at a time.
Chat with up to 300 people at once
Free phone calls for all users
You can organize all your contact information on the app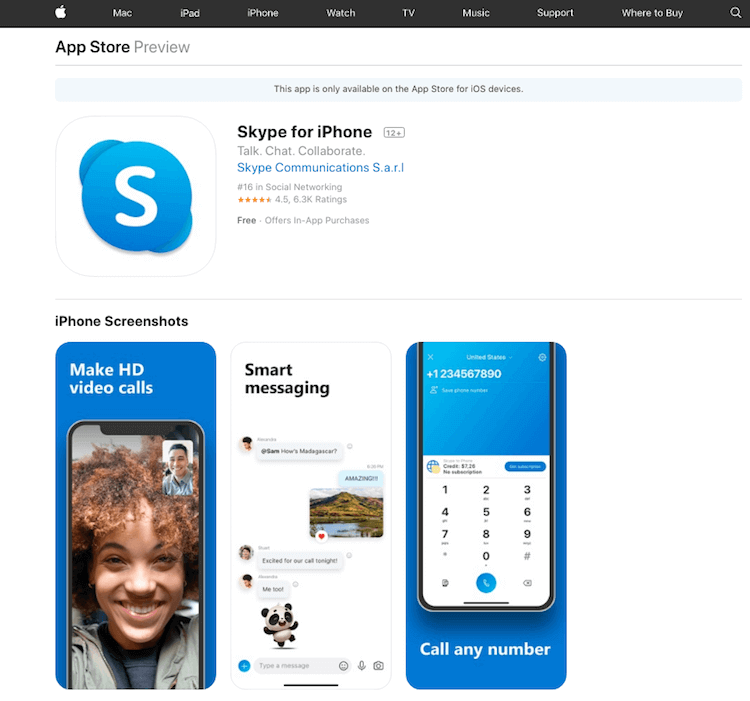 04.
Viber
Another messaging tool, Viber works with a powerful interface to help you express information quite well. You can make audio and video calls with Viber.
You can also get into group chats through Viber. Instant voice and video messages can also be utilized on Viber for your convenience.
Thousands of GIFs and stickers available for use
Fully secure and protective
Works with many communities that you can join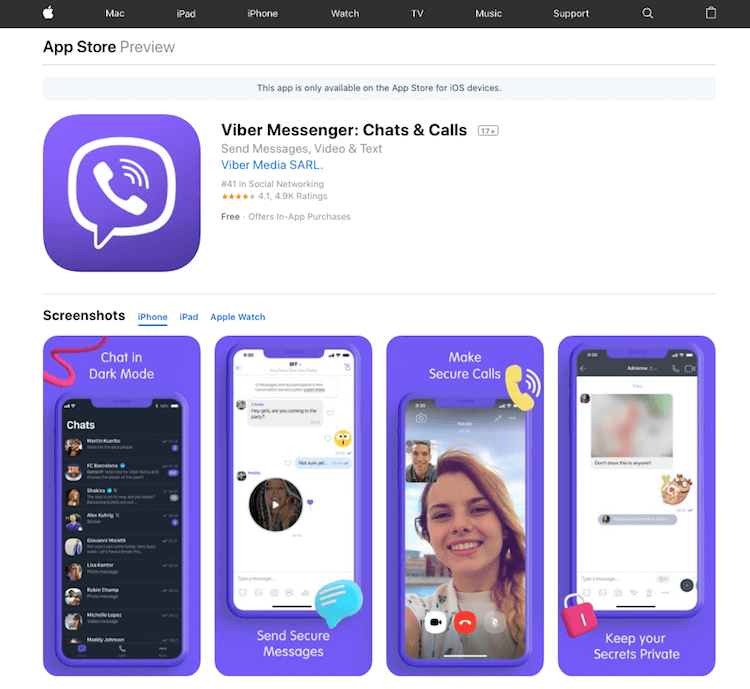 05.
Basecamp
Basecamp helps you to find quality reports and document details. You can create to-do lists and schedule real-time chats with all your workers through Basecamp. You can schedule tasks and efforts with others as well.
A thorough data storage system also helps you to keep notes on your digital marketing tasks in real-time without losing track of anything you want to report on.
Create a thorough schedule based on a weekly or monthly layout
The Campfire section provides a room for chatting
Produce many message board segments on your page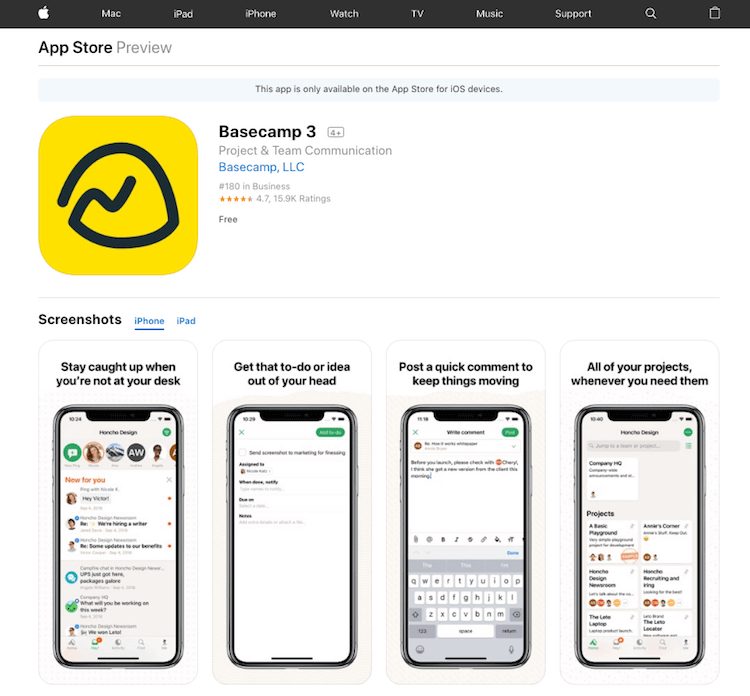 06.
WhatsApp
There is often a time when you might want to talk with people, but you need to keep your phone usage down. WhatsApp lets you take care of calls online. You can use this for free and use it to get in touch with all the clients that you're aiming to get in touch with.
The app is available on iOS Devices and on just about every other mobile platform in the world, thus giving you an easy chance at finding people where you are. If you are looking for a similar app like Whatapp, here is a list of best Whatsapp alternatives that you can use.
You do not have to register to use the app
Communicate by text or voice
Works with public chats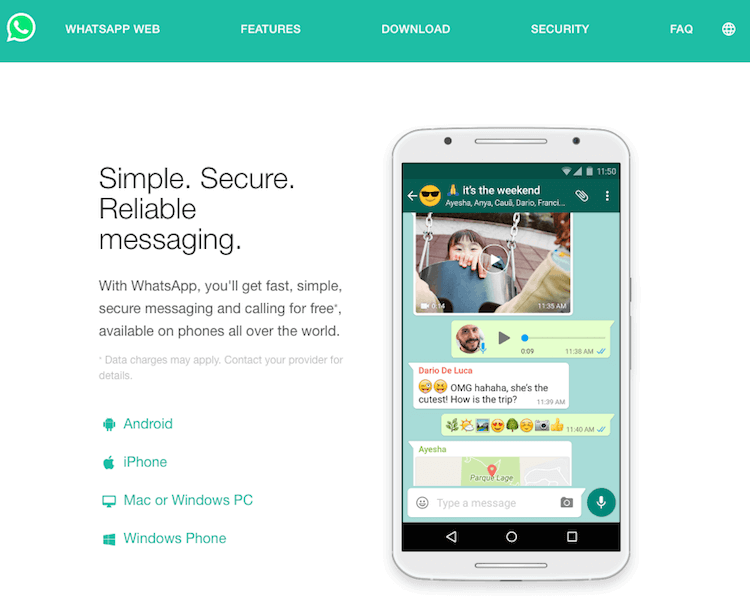 07.
Periscope
You can record business meetings and other special business-related events with Periscope. The app lets you stream live events wherever you might be.
The powerful interface used by Periscope ensures you'll have extra control over your work efforts when streaming events.
Free to use
You can work with high-definition videos
You can add a chat feature to your streams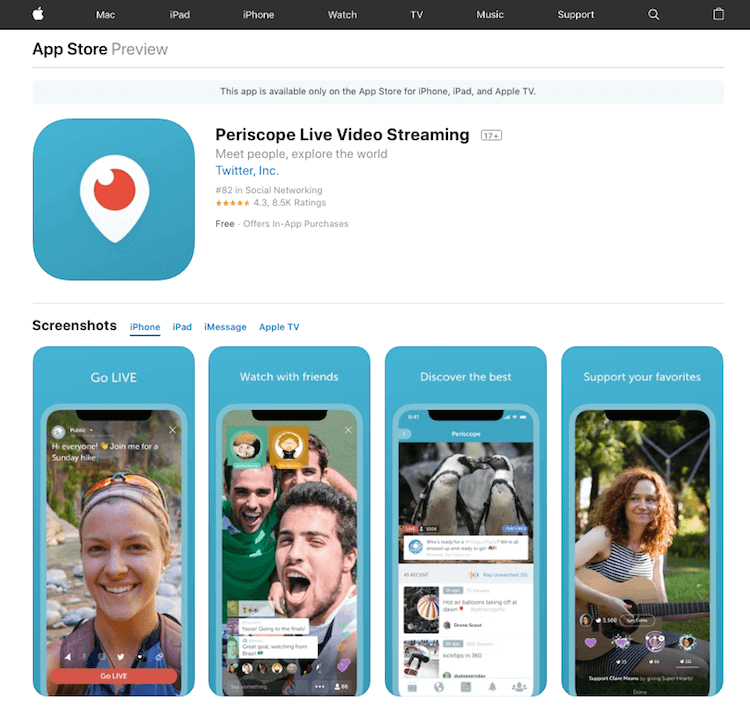 08.
Copyleaks Plagiarism Checker
There is always the concern that you might be copying your marketing materials from other places. Copyleaks helps you to find details on what you are copying and where those things are being copied from.
You can use this throughout your entire text to confirm that what you are producing for your website or other bits of marketing copy is unique. This especially ensures you're not trying to steal from any competitors.
Provides an interactive layout
Fully private
Reviews your work based on various parts of sentences and paraphrasing points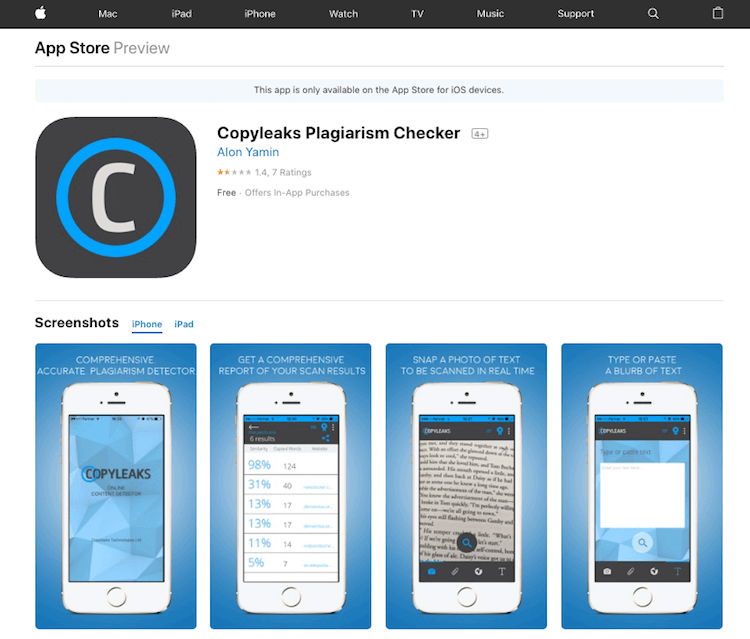 09.
WPS Office
It can be tough to use many office programs, but WPS Office makes it easier for you to manage all the content you want to work with. WPS Office helps you link to Google Docs and can also read PDFs.
You can use this to edit word files, spreadsheets, and even presentations you want to share. The portable nature of WPS Office makes it a valuable choice for those aiming to produce things well.
Provides access to OneDrive, Dropbox, and Evernote
Works with more than ten file formats
Free to use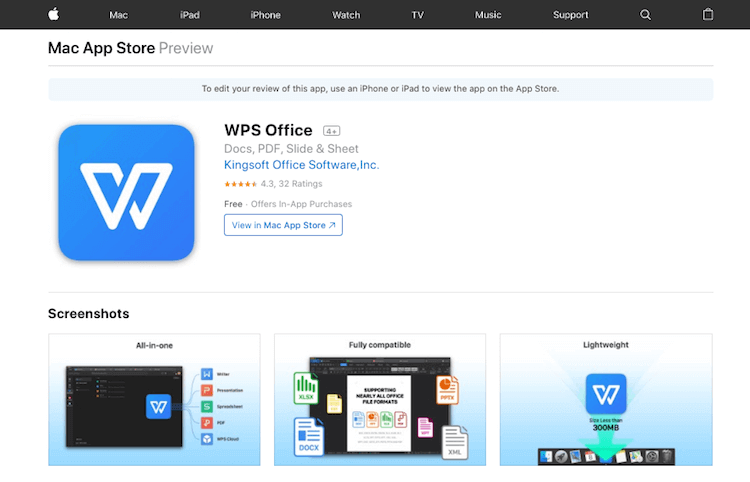 10.
Adobe Reader
With the PDF file format being so popular among businesses and marketers, it helps to have an iOS app that can read such PDFs. Adobe Reader is available for you to use online right now.
With Adobe Reader, it is easy for you to open PDFs in moments. You can use this to review all the things on a file and even highlight individual passages of note. You can also zoom in and out of the pages on your files to help you find what you're looking for sooner.
You can export files to various word processing programs
You can use this with Dropbox files
Print documents from your device; a Wi-Fi link to a printer is necessary here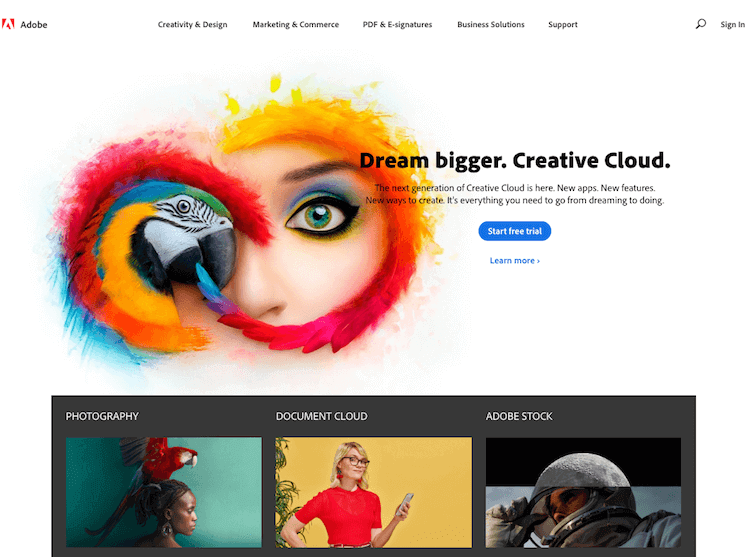 11.
Buffer
You will need to manage all of the social media feeds that you have quite well. Buffer provides a useful design that is simple to use. With Buffer, you can link many social media platforms together with one account.
This can be your master site for scheduling posts, getting posts ready on specific platforms, and reviewing responses. The thorough design of Buffer ensures you can find points on anything of value.
You can switch times for publishing items at various points
Works on Facebook, Instagram, and all other major platforms
Check on which pages are getting the best responses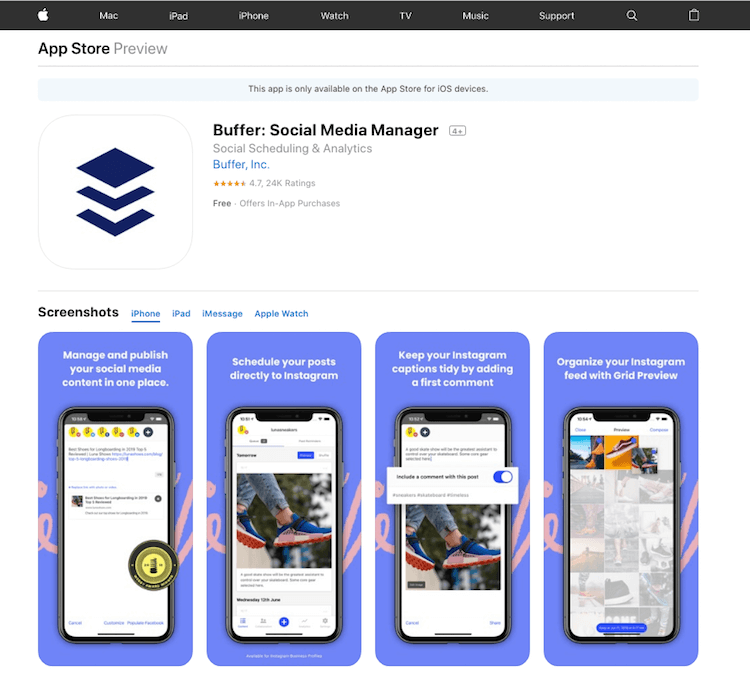 12.
Tumblr
Tumblr has grown to be a valuable resource for digital marketing purposes. With Tumblr, you can post videos, photos, and other things on a distinct blog.
You can encourage people to like and reblog your work. Tumblr is great among people who love art and are fans of various things.
You can get in touch with many people, but Tumblr works particularly well if you're trying to target a younger audience with whatever you have to offer.
Also, don't miss our collection of the best Tumblr backgrounds.
Supports a diverse array of file formats
You can register for an account with Tumblr in moments
You can adjust your design as you see fit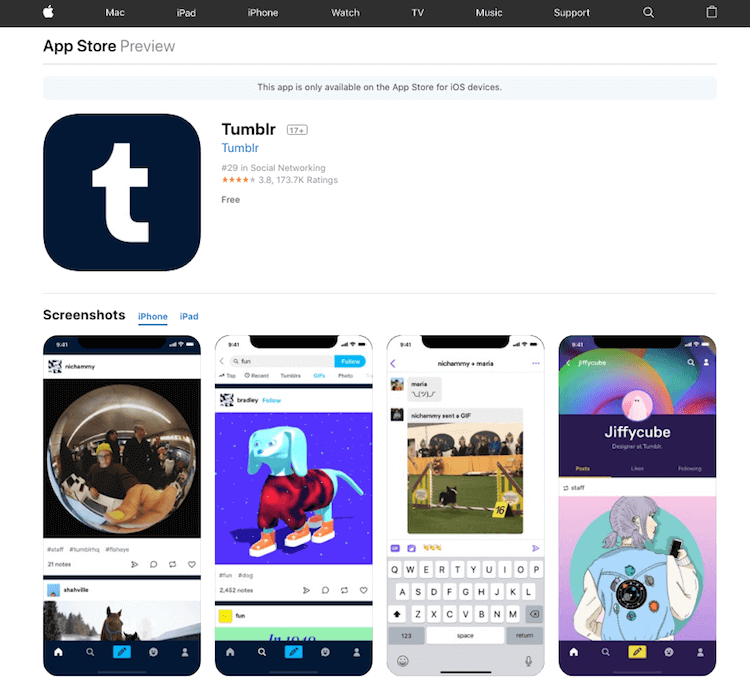 13.
Google Analytics
You're going to have to see how well your site is working and that it is loading well. More importantly, the site needs to appear on Google searches well, with Google being the top choice for search engines out there.
You can use Google Analytics to figure out how well your site is appearing on searches. Google Analytics helps you to track your work and identify your metrics in real-time.
The visual displays of information on the site help you with figuring out where you're going with your work as you produce the best content possible.
Review traffic based on keyword searches
Compare your site's results with what others are doing in real-time
Figure out what times of the day people are more likely to show up on your site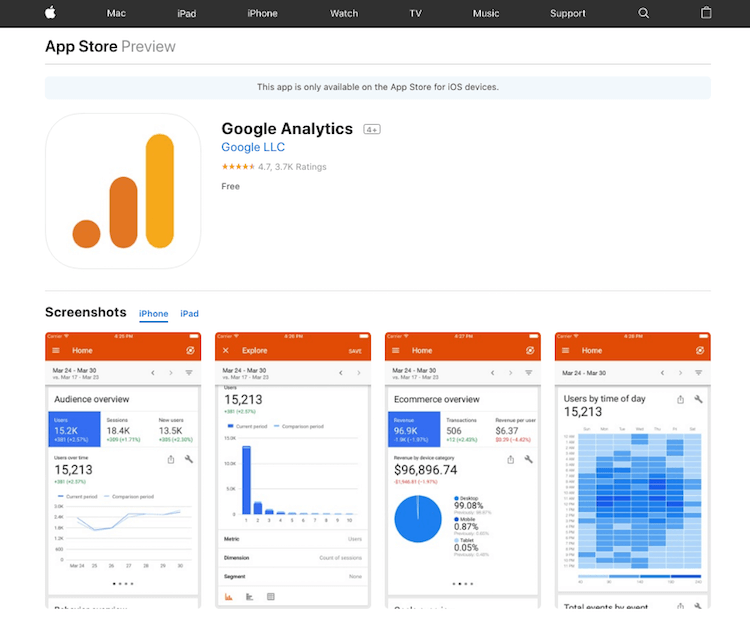 14.
Flickr
You will love how Flickr can help you to share photos and content with others.
A Flickr account is great for digital marketers in that Flickr offers a setup that lets you share photos, videos, and other multimedia content from any device. You can use this to secure photos and adjust any tags that you want to incorporate.
Work with 1 TB of disk space
Get access to various Flickr collections
Use dozens of filters and effects for editing your work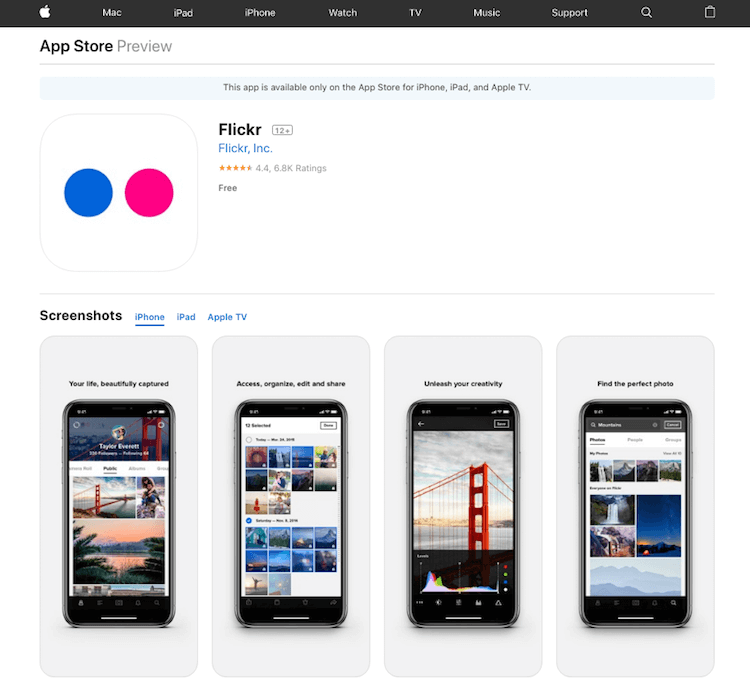 15.
Adobe Photoshop Express
You don't need to have the full version of Adobe Photoshop to use this app version. The program lets you add many filters and other adjustments to your photos and other visual points.
You can share the content you get on Photoshop Express to various social media sites as well.
Adjust the white balance on your photos
Import photos in a RAW format
Crop images to remove unwanted things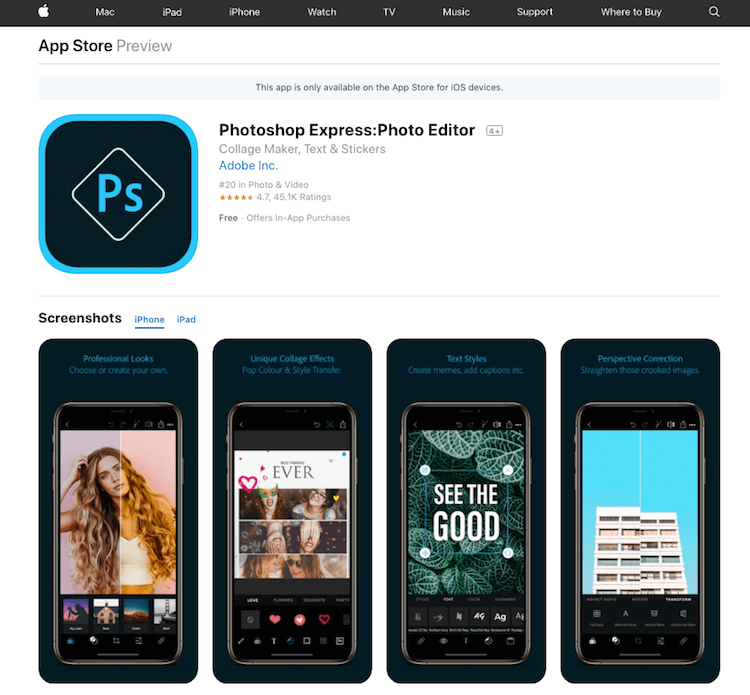 16.
Adobe Premiere Clip
You can also use the Adobe Premiere Clip program to help you with tracking your videos for marketing purposes. You can adjust your videos based on the content you want to highlight.
You can edit videos by added visual or sound features. You can also work with many photos and video collections that are easy to arrange.
You can import your videos to Dropbox
You can also publish your videos to Twitter in seconds
Branding options available for your videos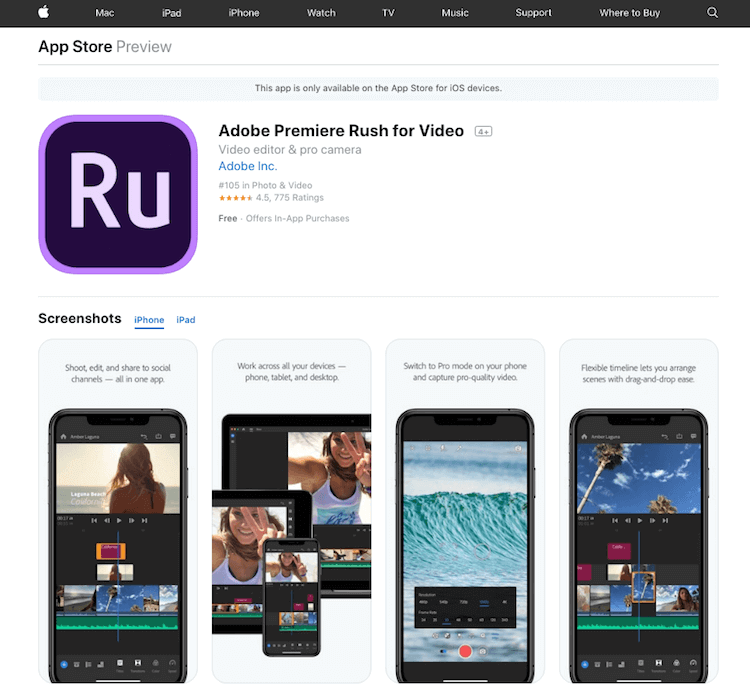 17.
MailChimp
Mailchimp has developed a reputation as one of the top apps around for email marketing purposes. With Mailchimp, you can track your emails and also send unique messages with automated features.
The app is useful for digital marketers who need extra help with maintaining all their contacts and other points for reaching others.
You can track mails to see which people are answering or opening them
Add contacts to your list
You can produce distinct templates that appear based on certain actions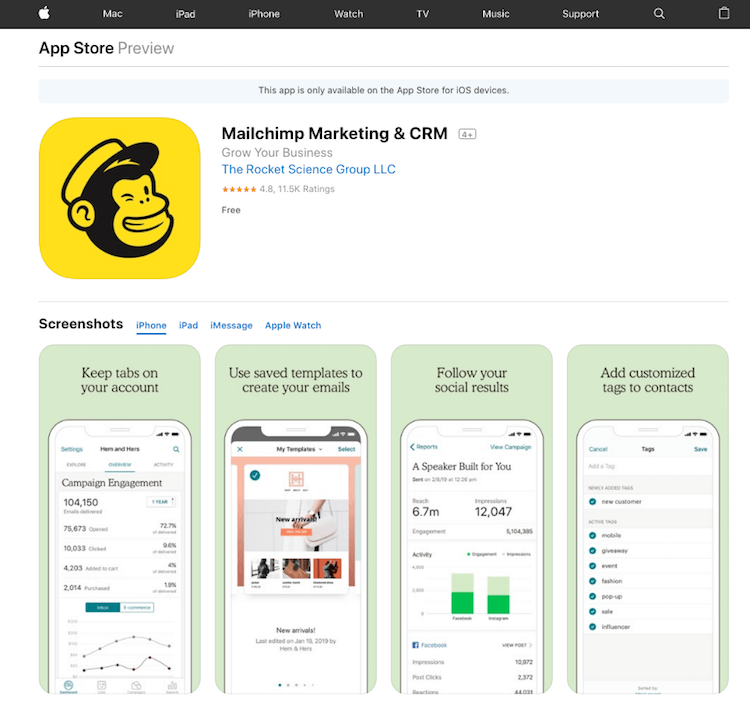 18.
SendPulse
You can also send messages through SMS with SendPulse. The SendPulse app lets you program unique messages and send them through mobile numbers.
You can track each message based on where it goes and how many people are answering them.
Get notifications on your messages
Review the analytics menu to see how well your messages are going
Modify the scheduling for your SMS messages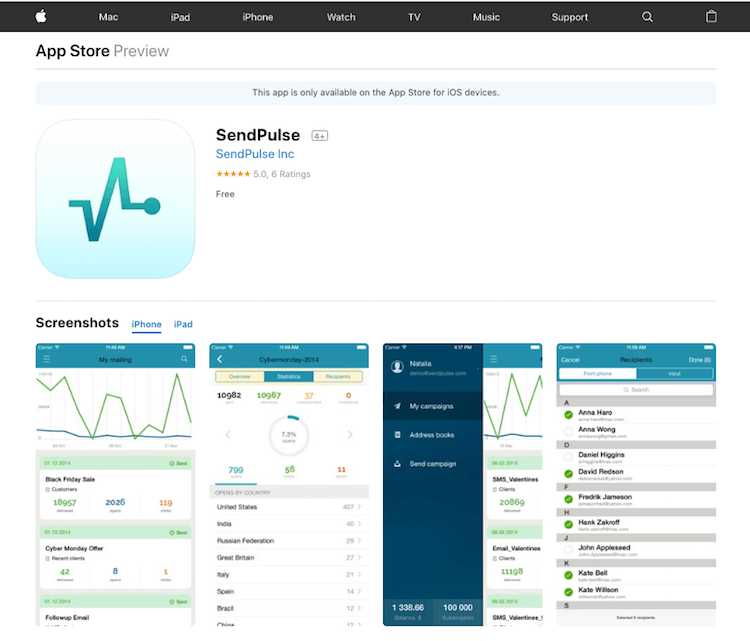 19.
Flipboard
Every digital marketer needs to stay on top of all the trends and developments in their field and elsewhere. Flipboard makes it easy for people to track information.
The Flipboard app lets people note distinct news reports based on specific topics. These include topics based on journal reports and other points of value.
Search for news by many topics
You can also save the topics that you are interested in the most
Share your search results on social media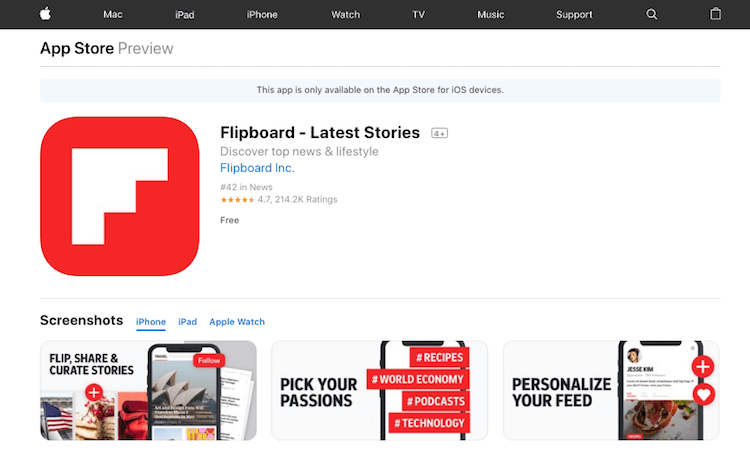 20.
Slack
You might be working with many people at the same time when trying to handle your marketing work. You can use Slack to get in touch with all those people and to facilitate a better sense of communication all around.
With Slack, you can send messages to other team members and let them know about whatever documents or materials you want to use for promotional purposes. The work helps you to stay focused and aware of whatever your team needs to do in the work environment.
Collaboration services and functions work when taking care of many documents
Organize work schedules and plans for tasks
Integrate your work with Dropbox, Google Drive, and other cloud-based services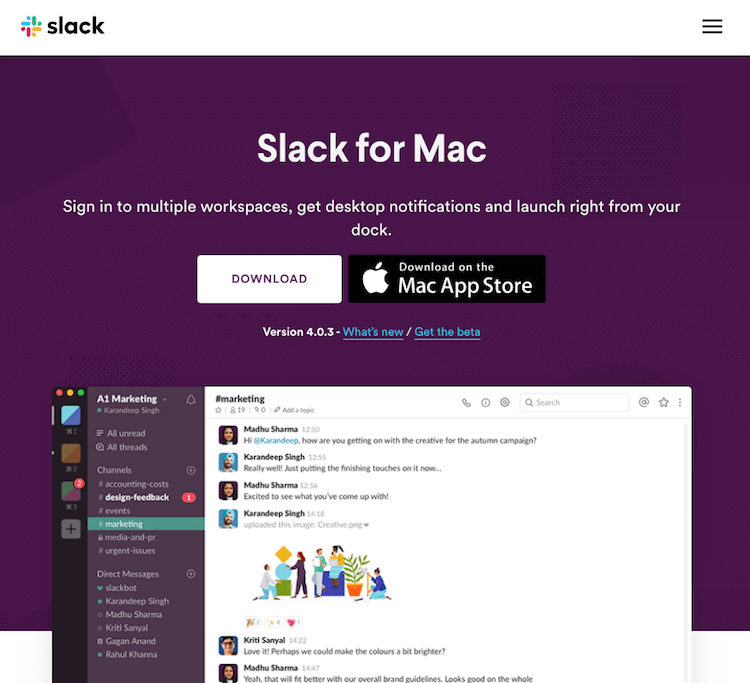 21
. Clips By Apple
As we all know videos are big these days, and as a digital marketer, the videos can help you to reach a wider audience. If you are managing any brand/business, sharing engaging videos with your audience will help you to keep them engaged and interested on your brand.
Clips by Apple is a simple app that helps you to create super engaging fun videos quickly. You can add graphics, texts, effects to make your videos more engaging.
Quick and free to use
Create engaging videos
Add text, graphics
Quick sharing suggestions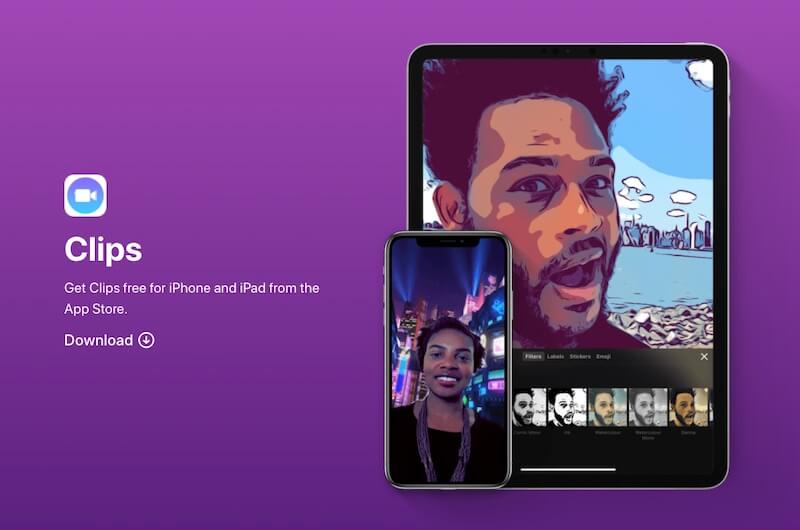 22

. Canva

Canva is a well-known graphic designing tool. Used by millions of bloggers, marketers and graphic designers to create great-looking images for blogs, social media, and other needs.

You can use Canva to create perfect images for your Instagram posts, Facebook, Twitter account graphics, and more.

Canva comes with its own mobile app that comes with hundreds of templates that you can use to create your graphics.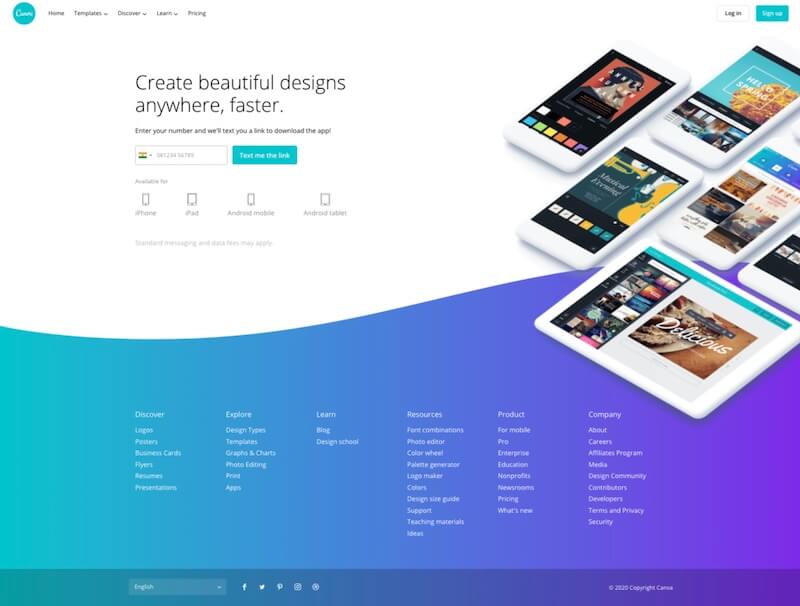 23

. Hootsuite

Hootsuite needs no introduction, one of the best software for marketers to manage social media from a single dashboard. You can manage multiple accounts from a dashboard to help you save a lot of your time while you actively manage all the accounts.

You can also use Hootsuite to schedule your social media posts so that all your accounts are active with fresh content while you are busy with other important tasks for your business.
Single dashboard for all social accounts
Schedule your posts in advance
Manage the incoming messages.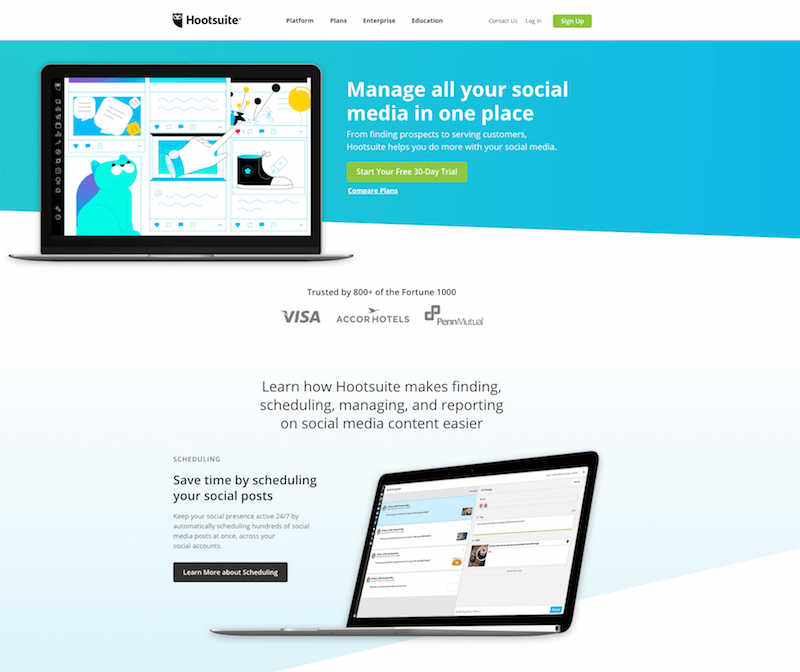 24

. Planoly

Planoly is another comprehensive social media marketing software that you can use to manage your Instagram, Facebook, Pinterest & Twitter profiles.

You can use Planoly to draft, schedule and publish your content. It comes with comprehensive content design software with ready-to-use templates for different social media platforms.
Create & schedule your posts
Design your content right on the platform
Content templates for different platforms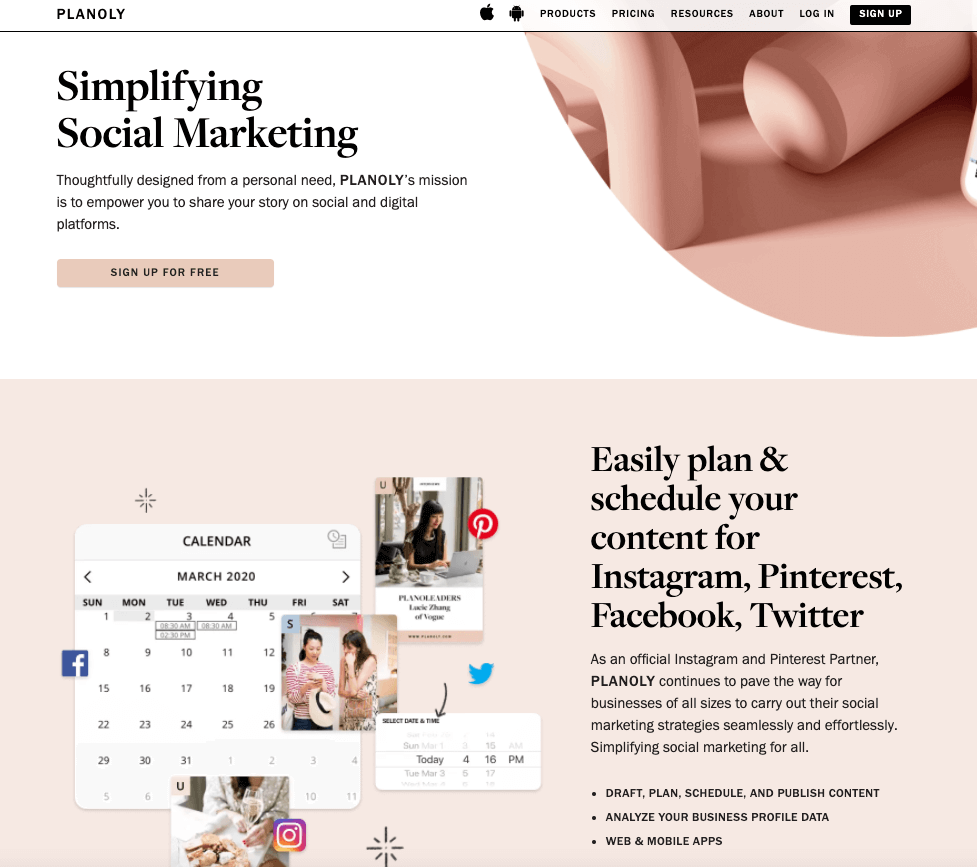 25

. Grammarly

Digital marketing is all about creating and sharing content that attracts attention and encourages customers to take action. But in order for your content to be effective, it needs to be well-written and free of errors.

This is where Grammarly comes in.

Grammarly is a writing tool that can help you create better, error-free content. It can also help you improve your writing skills over time.

Here are some ways Grammarly can help you as a digital marketer:
Create error-free content: Grammarly can help you create content that is free of spelling and grammar errors. This is important because even small errors can make your content look unprofessional and damage your credibility.
Improve your writing skills: Grammarly can help you improve your writing skills by identifying errors in your work and suggesting corrections. Over time, you'll become a better writer and be able to create more effective content.
Save time: Grammarly can save you time by catching errors before you publish your content. This way, you won't have to go back and make corrections after the fact.
If you're looking for a way to create better, error-free content, Grammarly is a great option. It can help you improve your writing skills and save you time in the editing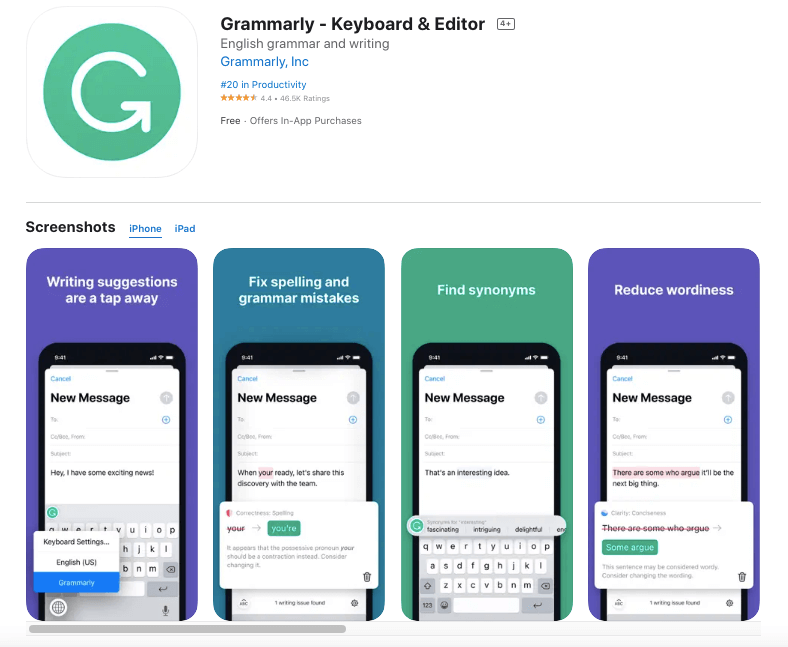 Final Word
Each of these apps for your digital marketing use will help you with making the most out of the content you're aiming to plan out.
Be sure you notice how well this works and that you have something that fits the needs you have in any situation when trying to get your business to move forward and grow.