These are some of the best FTP Clients for Mac and Windows; you can use these File Transfer Protocol systems to transfer your files.
Our computers are a piece of marvel. They let us play music, and movies, help with work, and so much more. Now all these music, movies, documents, and other things that you keep in your system are files.
And sometimes it can be necessary to transfer these files to other systems via the internet. For this purpose, we need the help of FTP Clients.
FTP is the abbreviation for File Transfer Protocol, and an FTP client is a piece of software that helps with this transfer.
When a file is being transferred from one system to another, then the donor is called the host server, and the receiver is the client. Both of these two systems need to have an FTP client for the transfer to take place.
And so that brings us to the question – "what is the Best FTP client?"
Well, the market has many FTP client programs at your disposal. Here we will be concerned with the ones that aid with file transfers in Mac. Not all the programs that are available are good.
And some of them are malware falsely advertised to infect your system. So instead of letting you dangerously roam around the internet in search of an FTP client for your Mac, we have put together a list of the best and safe FTP Clients for your use.
Also, don't forget to read our article about how to take a screenshot in Mac system easily.
So without further delay, here are Best FTP Clients to transfer files.
What Are The Most User-Friendly FTP Clients for Mac & Windows?
There are a number of quality FTP clients that you can use for your Mac system or windows. We have listed some of the top and most widely used options in this article.
01

. FileZilla

FileZilla is one of the most popular FTP clients available throughout all platforms. It is free to use, an open-source option that also manages to pack in a lot of useful features.

You get a lot of options to customize the program and use it specifically to your needs. It is also extremely reliable.

However, the UI isn't something people would call user-friendly. Options are readily available, but it isn't pretty per se. FileZilla is something you should consider always keeping on your system.

FileZilla is a multi-platform FTP client, and it works perfectly on Mac as well as Windows platforms.

Impressive features offered by the software include things like IPv6 support, multilingual support, a tabbed user interface, bookmarks, drag and drop support, configurable transfer speeds, directory comparisons, remote file editing, and much more.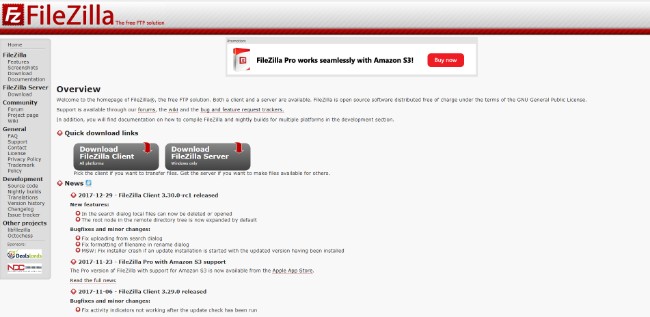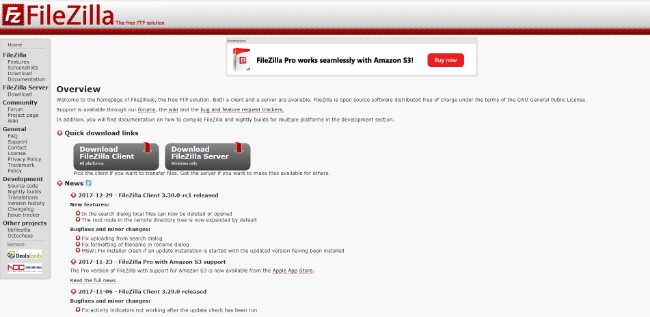 02

. CyberDuck

Up next we have CyberDuck, another popular open-source FTP client with loads of features and an easy-to-use interface.

CyberDuck packs in a lot more options when compared to FileZilla and can handle much more of hard work for you.

Some of its improved set of options include the ability to include a handful of present options that lets you connect to Google Drive, Amazon S3, and the likes.

With deep integration through all these online storage platforms, you will be able to browse every file as if it was on your hard disk.

The front-end interface is also very minimalistic, offering you only the necessary set of options at the necessary time.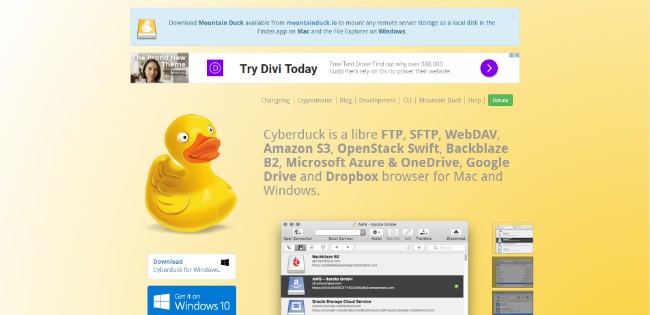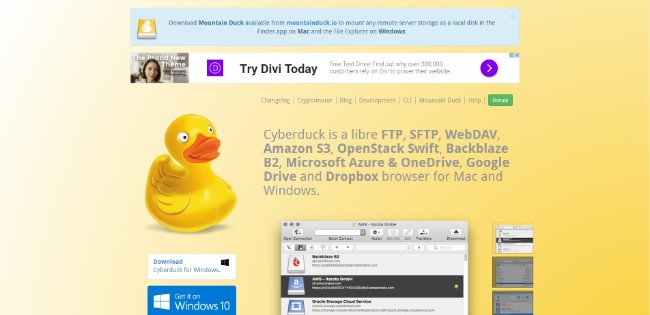 03

. GoodSync

GoodSync is a lot more than just a simple FTP, the file transfer protocol is just a simple part of the overall features this tool has to offer.

If you are working on a very critical project it is important to protect your data and keep them updated and restored in a safer location, this tool will help you to achieve just that. 

GoodSync offers you real-time data backup and synchronization without any human intervention.

You can also use this tool to schedule your backup, it will keep on working behind the scene to make sure that your project is safe.

Another advantage of the tool is the overall security of your site, it offers you complete encryption by applying AES-256 bit to make sure that the critical data of your project is safe.

GoodSync comes with multiple versions of the data with change history to help you retrieve the data with minimal effort.

The tool offers you a number of other advantages that you can have a look here.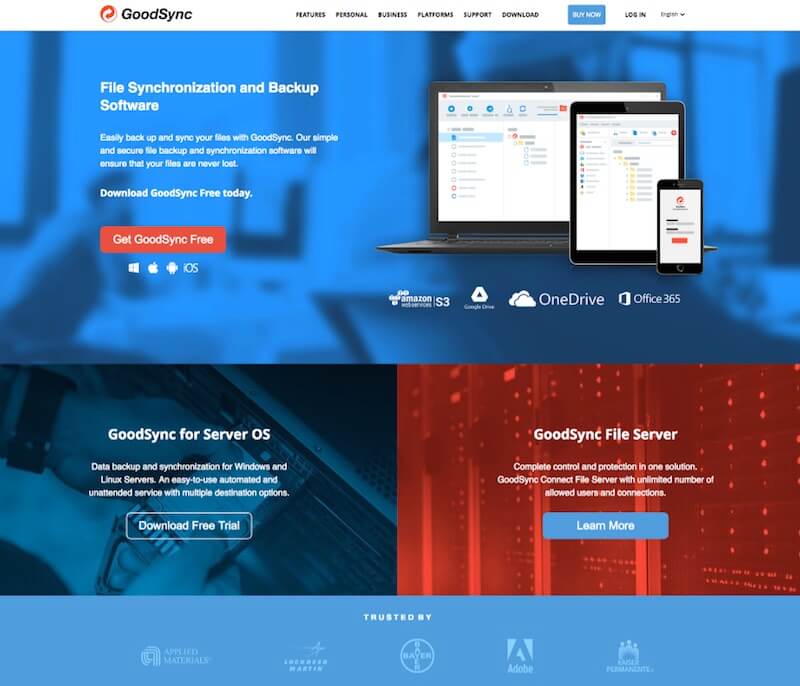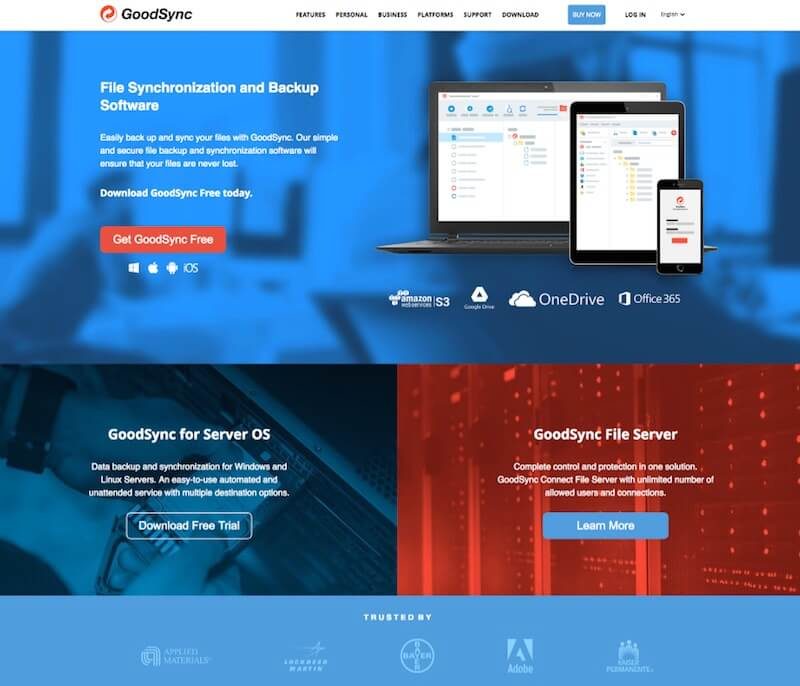 04

. CuteFTP

You won't get any more professional treatment as you are entitled to CuteFTP. If professional support along with premium features is something of your necessity, then this software has got you covered.

This one falls into the premium category, and if money is no bar, then this is hands down, the best FTP client for your Mac. It offers the perfect blend of sheer power and security into an FTP client that will satisfy all your needs.

Coming to its set of features, it is worth noting that it is super fast at transferring your files, offers a comprehensive list of protocol options, supports drag and drop file transfers, and much more.

There is also an OTP authentication protocol and a password manager built into the application along with OpenPGP encryption.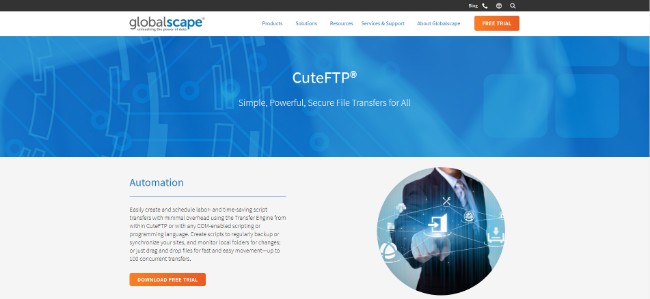 05

. Classic FTP

Classic FTP is one of the most basic FTP clients out there. Appearance-wise, as advertised, it boasts the classic look and offers a design style that everyone will find intuitive and easy to use.

Similarly, on that note, design-wise it does look very old-fashioned and doesn't boast state-of-the-art graphics or any of that stuff.

As far as functionality is concerned, it allows you to connect to your FTP server and then send files back and forth. You can use drag and drop gestures to help you as well. But that's mostly all the program does.

Other notable options provided would be the secure FTP support and the synchronization tool which makes sure all your local and remote folders are up to date.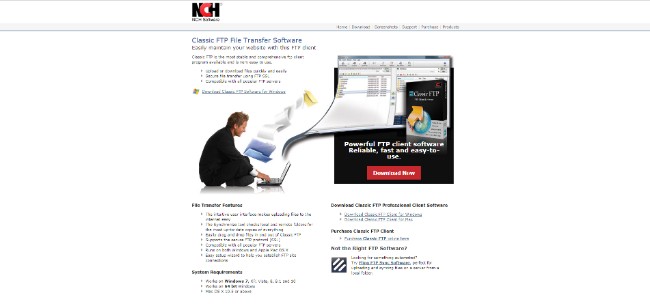 06

. FireFTP

FireFTP comes from the same people behind FireFox, and fans of the latter will love to have this FTP client on their system.

FireFTP is available in the form of an extension for the popular browse but can function as a fully-functional FTP client for your Mac.

It will help you to upload and download files to your remote server through an easy-to-use and reliable UI.

However, the UI is a bit lacking regarding looks and seems like an application from the 90s.

Regardless, it gets the job done marvelously and is a suitable option for all your basic and advanced needs such as developing and testing websites, and so on.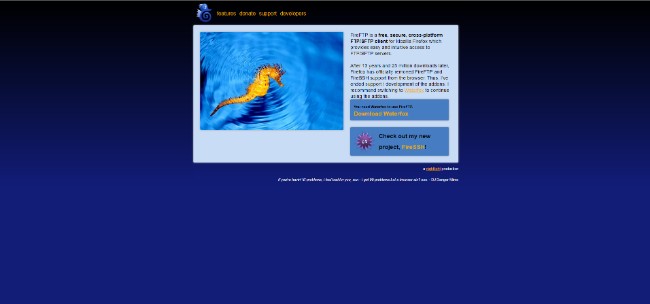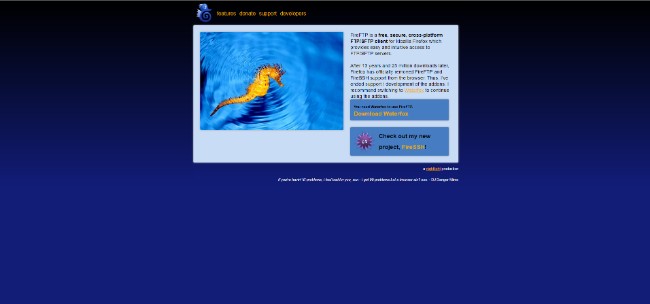 07

. MacFusion

MacFusion can be hard to set up on your system for the first time, but when it is up, it offers one of the simplest UI possible.

It is dependent on you having the latest Google MacFuse Software installed on your machine. But once you have that setup and installed, using the FTP client is very simple.

It will allow you to connect to any of your servers around the web and then place it as a volume on your system. You will be able to mount or unmount it as per your needs.

It opts for a minimal style design language that focuses on showing the bare minimum so you will not get overwhelmed by a complicated list of directories and options.

Furthermore, it implements many of the design elements of Finder which on the other hand, has a very nice user environment.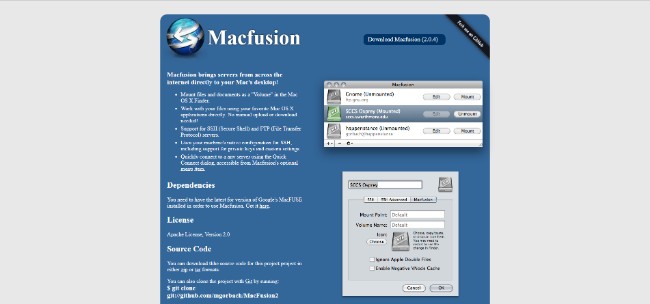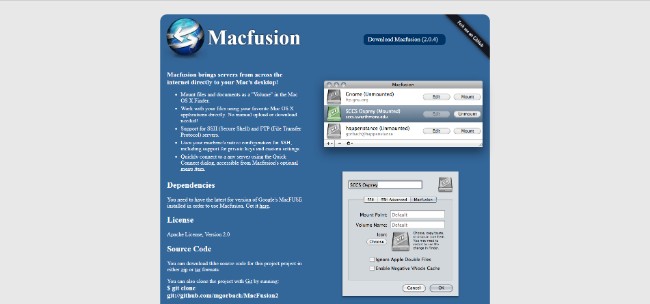 08

. WinSCP FTP Client

Another amazing free FTP client for Windows. You can use this FTP client to transfer local as well as remote files between servers.

This file transfer tool for Windows supports FTP, FTPS, SCP, SFTP, WebDAV or S3 file transfer protocols. It has a huge userbase, and the tool is downloaded for more than 112 million times.

If you are already using FileZilla for a long time, the interface will not be difficult to understand. The tool has been translated into many different languages to make it easier for non-English speaking users.

The FTP tool comes with an integrated text editor that makes it simple and quick for the users to edit text files and upload them on the server.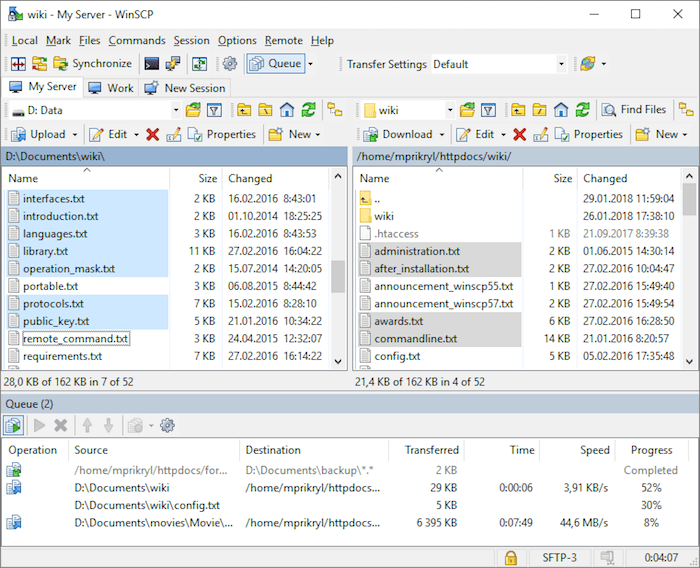 09

. CrossFTP

CrossFTP is the perfect breed or rather cross, with good looks and useful functionalities. The UI is not too old-fashioned and shows that the developer paid little attention to how their product looks.

And then there is a decent load of options to help you handle your FTP server much more efficiently. It can also easily connect to Amazon S3, Amazon Glacier, Google Drive and so on.

Now coming to its feature department, you will get things functionalities such as password protection, archives, Unicode, CJK and international encoding support, quick searching, batch transfer and much more.

There is even an option that allows you to schedule uploads from within the application.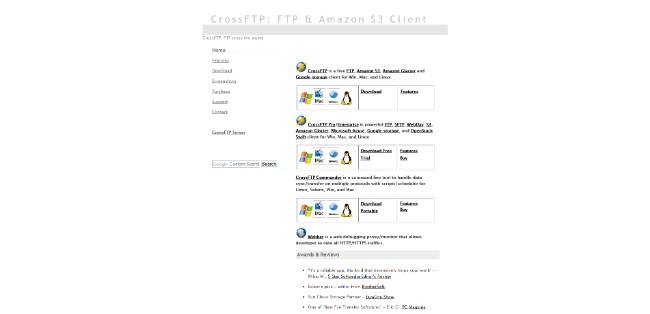 10

. Commander One

Commander One is essentially a file manager for Mac. However, it is fitted with file transferring functionalities. It can easily connect to remote servers via FTP, SFTP, and FTPS and start moving files to and fro.

There is also an inbuilt feature that allows you to connect with many other online storage platforms and servers like Google Drive, OneDrive, Dropbox, Amazon S3, and so on.

So you will be able to handle your files that highlight in the cloud, just like you handle all the files on your local volume.

Security is also taken seriously, and the software stores all your server settings along with passwords in the Mac OS Keychain.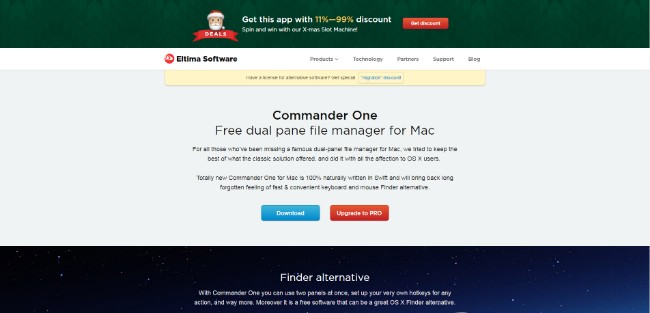 11

. SmartFTP

SmartFTP is a Windows-specific smart file transfer protocol with support for Windows 10. This is one of the most comprehensive FTP clients for developers.

The tool supports  FTPS, SFTP, WebDAV, Amazon S3, Backblaze B2, Google Drive, OneDrive, SSH, and Terminal client.

The integrated editor is one of the key highlights of the Tool, and the developers can easily edit the files for their project.

As far as the file transfer system is concerned, you will have to compete for control over the files and the timing of the transfer. The tools give you the option to start the transfer at a specific time, stop and resume the transfer at your convenience.

The transfer interface is also quite modern and user-friendly. You have a dark and light theme to choose from as per your requirement.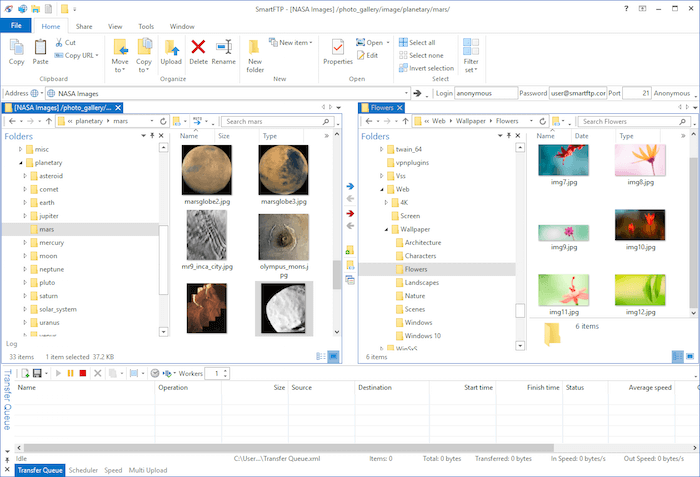 12

. CloudMounter

As evident from the name, CloudMounter is a Cloud-based file manager. You can also connect it to FTP servers in Finder.

It can seamlessly integrate with Finder and count (S)FTP servers and cloud storage accounts to allow you to operate them as an additional hard drive on your system.

Other than this, the program provides you with cloud-level data encryption, and constant updates to keep it up to date and secure.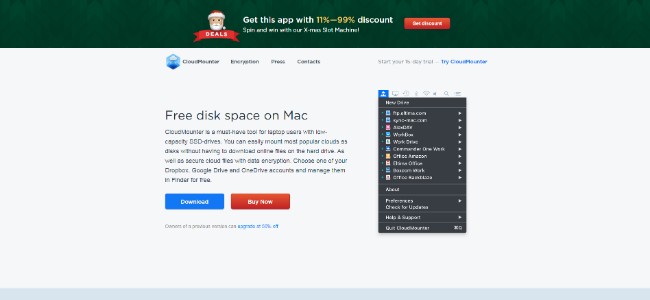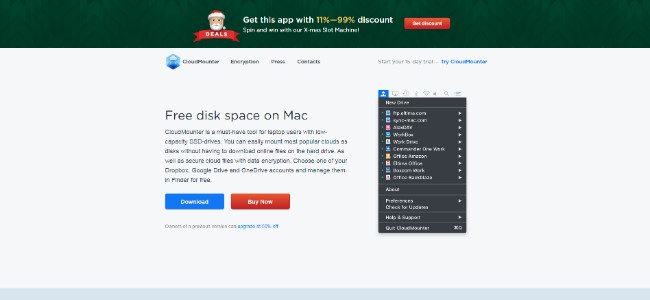 13

. Yummy FTP Pro

Another very useful and dependable FTP Client for Mac. The Yummy FTP Pro will help you to transfer your files at a blazing fast speed.

You can transfer from a few to a few thousand files through this Mac FTP Client without any issue. You also have the option to automate the complete transfer to save your site.

You can have a scheduled backup for your files to make sure that your files are secure all the time.

This Mac FTP Client offers you a great-looking modern interface with a retina display. It has great-looking icons and an overall user-friendly interface.

This FTP Client for Mac comes with a fully automated reconnect and resume task option to make sure that your file transfer is complete no matter what.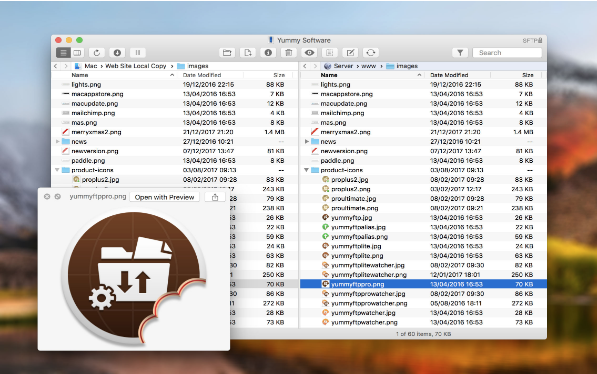 14

. Transmit 5

Transmit is one of the fastest FTP or SFTP server clients which can help you transfer files at blazing fast speeds.

It also supports integration with platforms such as Amazon S3 and WebDAV. Using the program you can even manage your websites, take backups, store a batch of your files, and much more.

The program will neatly categorize and mount all supported storages and allow you to work with them as if a local disk on your computer.

Besides its super fast speed, other notable aspects include its intuitive yet feature-rich UI.

You can easily use all of the advanced features offered by the program such as – Tags, 2-factor login, local-local sync, advanced file rule options, open in the terminal, and much more.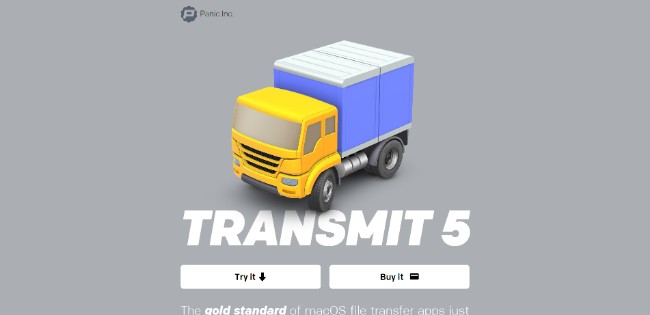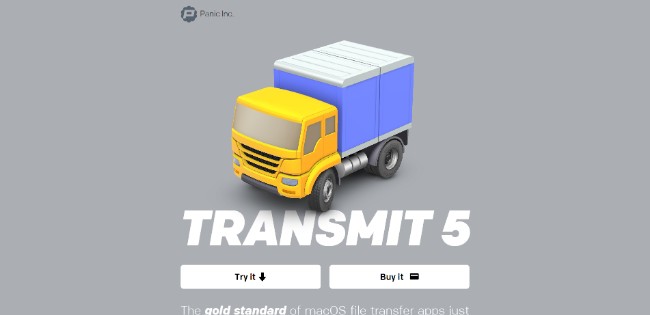 15

. Forklift

Forklift offers a plethora of file managing options including FTP and SFTP services. You will be able to easily connect to a dedicated server to start sending files to and fro in no time.

Also, the management of files among all your networks is handled splendidly. A few of its supported storage platforms include Google Drive, Amazon S3, Rackspace, WebDAV and some more.

Notable features of the program include things like its easy-to-use dual-pane UI, tags, an App Deleter, Workspaces, FXP Copy to help transfer data directly between FXP enabled servers, Hidden files, Archive management, File Comparing, option to mount remote servers to appear on your desktop, and much more.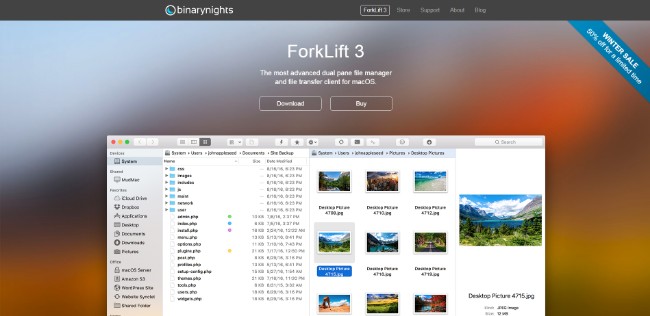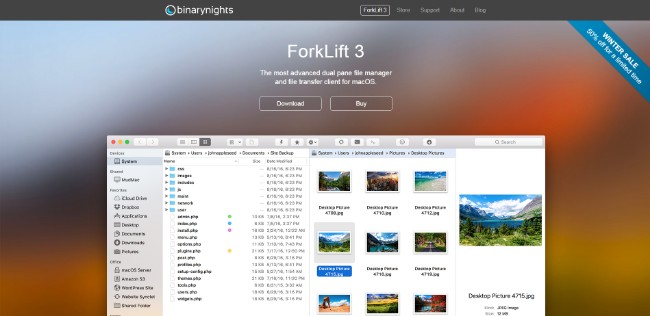 16

. YummyFTP

YummyFTP is another uber-fast FTP client for your Mac. With its multi-pane layout, it allows you to tackle multiple directories at the same time.

There is also a full-screen mode, which when coupled with the screen size of your Mac, translates into a guarantee that you will not have to feel things to be cramped up.

However, the program does receive some complaints regarding its appearance, which could have been a bot more polished.

Now coming to its impressive feature list, you will get a handy failure auto-recovery option. Then there are options to auto-upload folders from your local directory to your server which is great for backup purposes.

Other than this, you have fine-grained logging, notification options, Auto detect time offset, bandwidth control, server-server transfers, advanced file and directory synchronization tools, a bookmark manager, and loads more.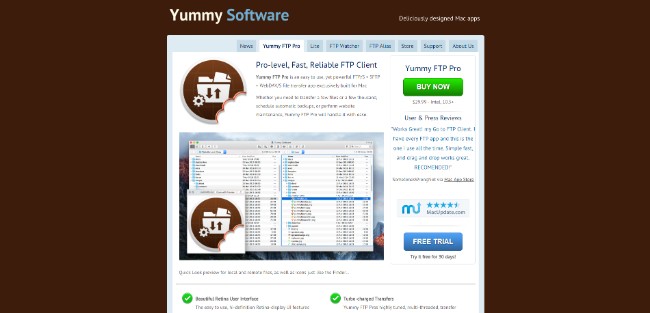 17

. Flow

Now if you are searching for a good-looking and stylish UI for your FTP client, then Flow offers just what you need. It probably boasts one of the most amazing-looking interfaces with an easy-to-navigate minimal layout.

However, it isn't only 'looks', as there are many awesome functionalities offered. For example, there is a built-in text editor that you can use to make changes to HTML and CSS codes of files that are on your servers.

There is also the option to allow for automatic updates on your site's backend if you make changes.

In essence, it is an excellent choice if you are looking for something fancy and have wanted to use your FTP client in conjunction with your web development work.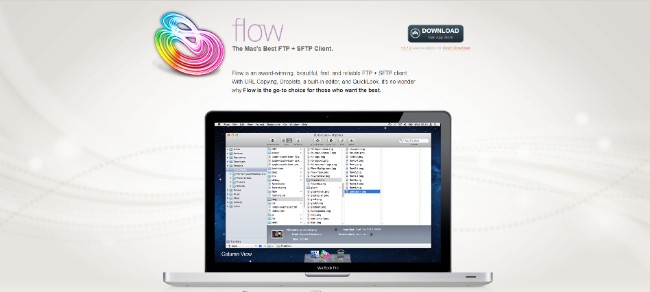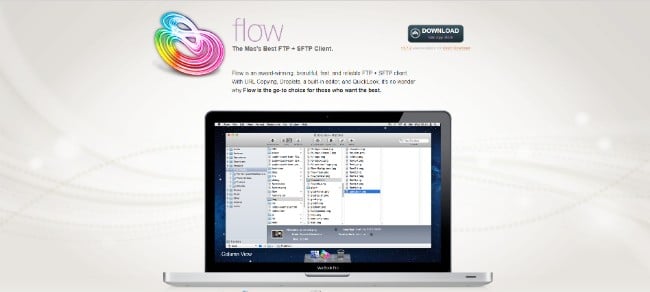 18

. FlashFXP

FlashFXP is another amazing FTP client for Windows. You can use this file transfer protocol to transfer documents, photos, music and other files.

FlashFXP offers support for FTP, FTPS and SFTP options. This tool offers you a beautiful drag-and-drop transfer interface to make it easier for the users.

You have the option to resume transfer at your convenience. You have on the fly file compression option, a remote file editing option and a lot more.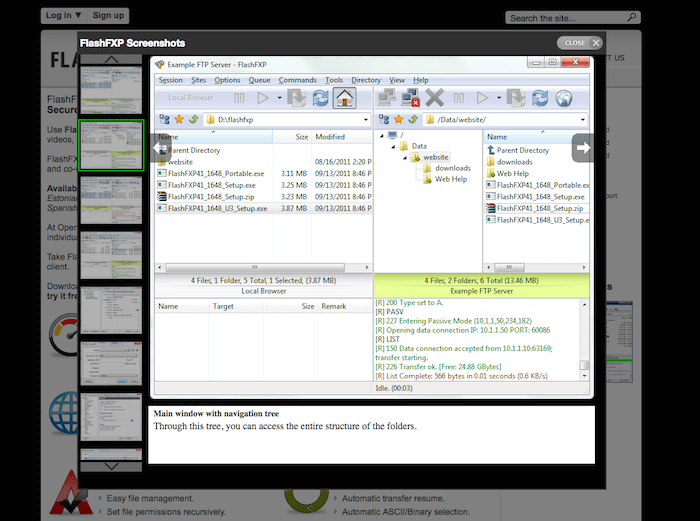 19

. OneButton FTP

OneButton FTP is another simple option that you can use to transfer your files. It comes with a minimal drag-and-drop interface to transfer your files.

It's a completely free FTP client that you can download and start using. If you wish to use it in a language other than English, it offers you a few options such as French, German, Italian, Japanese, Spanish, and Swedish.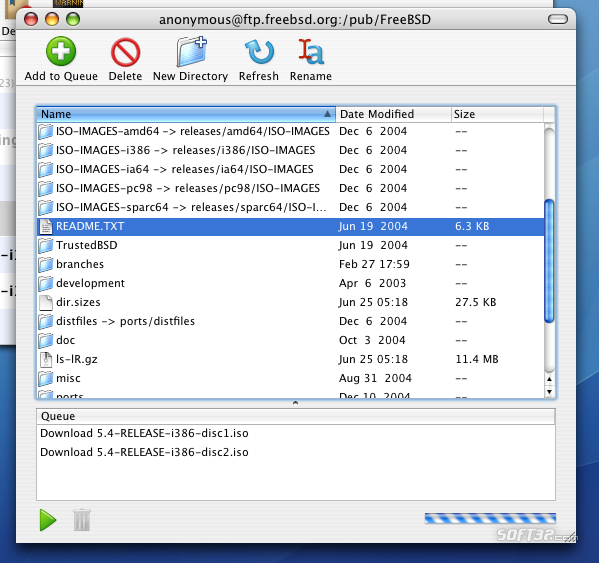 20

. CompleteFTP

From simple free FTP to a fully managed enterprise-level file transfer system, the CompleteFTP offers you all possible options as far as FTP client is concerned.

If you are looking for a good-quality FTP client for your Windows system, CompleteFTP is a great option for you. The fully customizable SFTP system offered by CompleteFTP is good for any kind of project.

CompleteFTP is easy and simple to install and get started. The secured environment of the system will make sure that your files are safe.
21

. Rclone 

Rclone is a cloud-based file transfer protocol that you can use to manage files on cloud storage. The software will have all the timestamps and the transfer can be done with limited resources and you can restart the file transfer from the last file transfer.

It is a very handy FTP solution for Windows, macOS and all other leading platforms.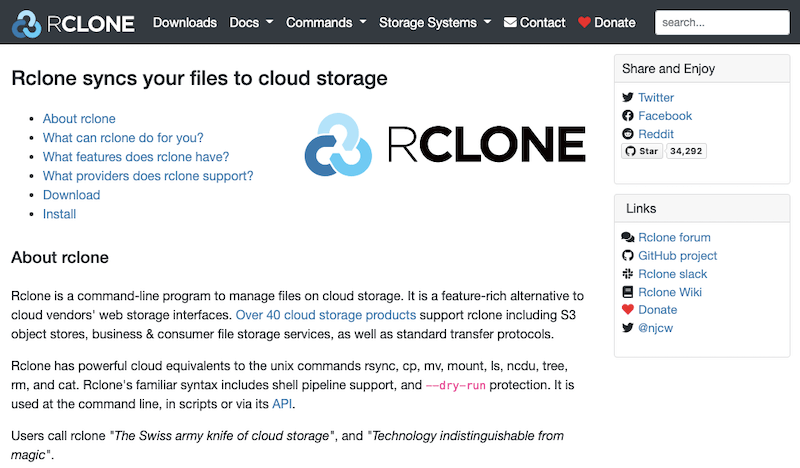 In Conclusion
These were the best FTP clients for Windows and Mac. Hope this proved to be helpful! There aren't many other programs that come close to the intuitiveness and functionalities provided by the ones we just mentioned.
However, if you know some great software that is as good or better than the ones we mentioned, do let us know about them in the comments section.
Also, if you like some of the programs we listed here and decided to give it a try, let us know about your experience using it. Your fellow readers will love to have a first-hand review from you.