As a business manager, you need to evaluate the progress regularly and develop a business plan accordingly.
The task of scheduling your daily or weekly activities should be passed on to the computer via schedule makers so that you get ample energy level and time to concentrate on other important business activities.
Scheduling software is more than a to-do list, it helps you schedule employee work hours, appointments, meetings, internal communication, and shift reminders.
It will not only help you as an employer but also help your employees as now they can be held accountable for their responsibilities and plan their own activities that will provide them a sense of calm.
Now that you have made up your mind to build a schedule for your daily functioning, we have compiled a list of the best free Schedule makers that will make your life easier.
We had no doubt while selecting Clickup as the best free schedule maker available on the internet. Although there is a premium version that costs $9 a month, the free version has so many powerful features that you won't require a paid setup.
While several other tools provide a single viewpoint, Clickup lets you choose from:
List view
Board view
Box view
Calendar view
Gantt view
File view
Form view
You can create folders and lists or tasks within those folders for every task in your business. Clickup can be used for organizing events, managing contacts, and personal networks, setting priorities, and reminders, etc.
With an excellent layout and improved user interface, it helps you organize numerous projects in a single platform.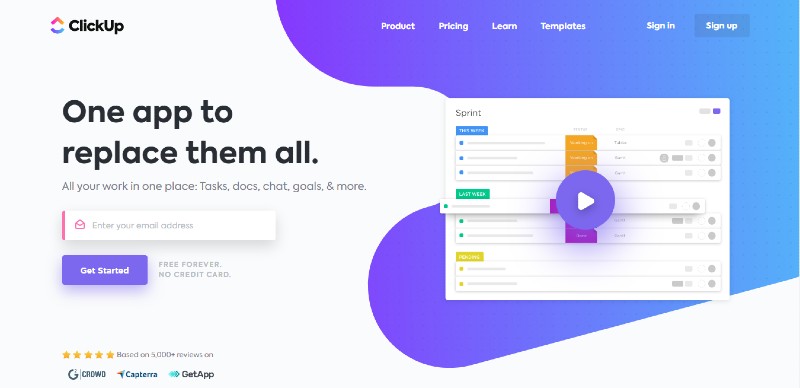 If you are managing a team and scheduling their daily job, ZoomShift is a great tool for you. You can use this tool to manage your hourly employees and schedule work in minutes.
Zoom Shift will help you to keep your team on the same page, you can invite your team to check their schedule and manage their availability.
The drag-and-drop schedule builder makes it extremely easy for you to create your schedule. You also have the option to share the schedule via text, or email to remind your team and keep them updated.
Drag and drop schedule builder
Team collaboration
Share schedule via email, push, text
Track your entire schedule via phone or web
Free iPhone and Android app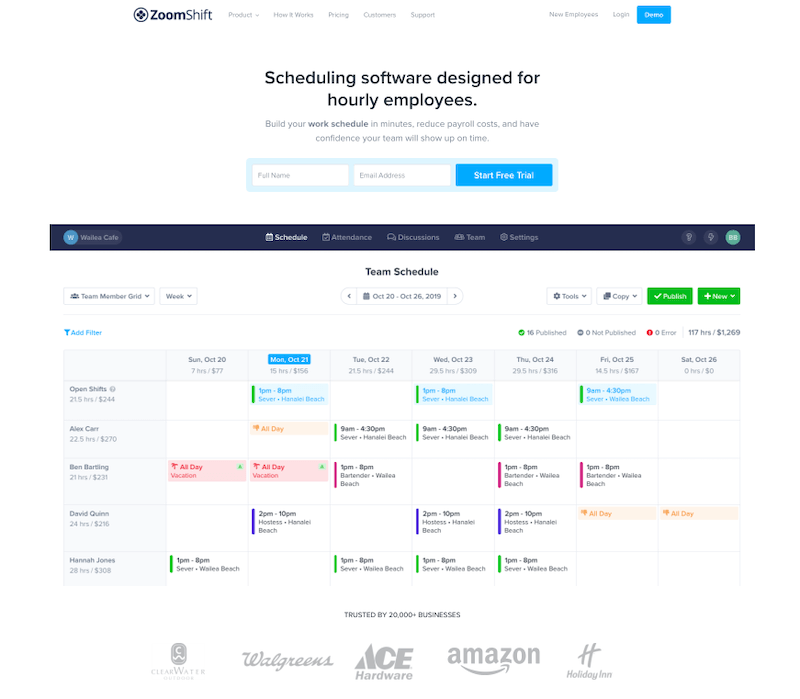 Visme is a marketing tool that is used for presentations, infographics, graph making, reports, etc. While many of you might be familiar with Visme, it is also known for schedule making.
A fully customizable schedule maker that can create work schedules as well as class schedules. It's easy-to-use interface lets you drag and drop content blocks, photos, and icons. 
You can publish your schedule to send to your employees and take advantage of the free templates available on the dashboard.
You can make your schedule in these easy steps:
Create a new project or select a template
Click on the element you want to edit and allot the color
Drag and drop the content blocks
Add or edit table sizes
Type your routine and download or print your schedule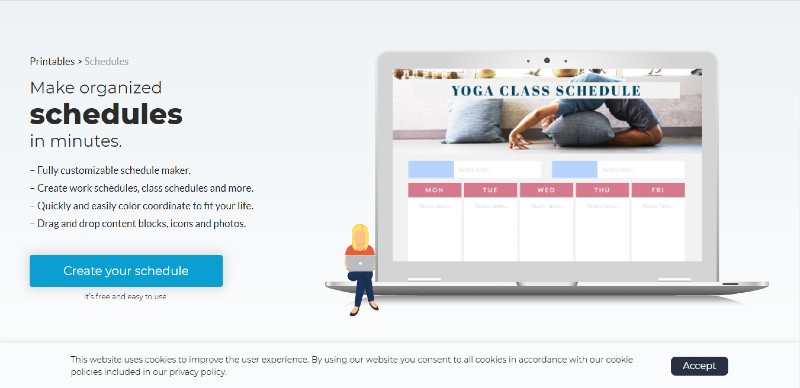 Used across 10,000 businesses, Opensimsim helps in keeping everyone accountable for their reminders. Opensimsim is built for employee scheduling, shift reminders, time-off management, team messaging, team availability and many more.
With the help of this platform, you can make error-free work schedules from your mobile app too. Opensimsim will automatically remind your workers about their shifts and also notify them of every schedule change.
With the help of private and group messaging, there is no need for texts and emails in the workplace. You can track working time, breaks and overtime of your employees with it. This scheduling software allows you to build a schedule and make changes easily.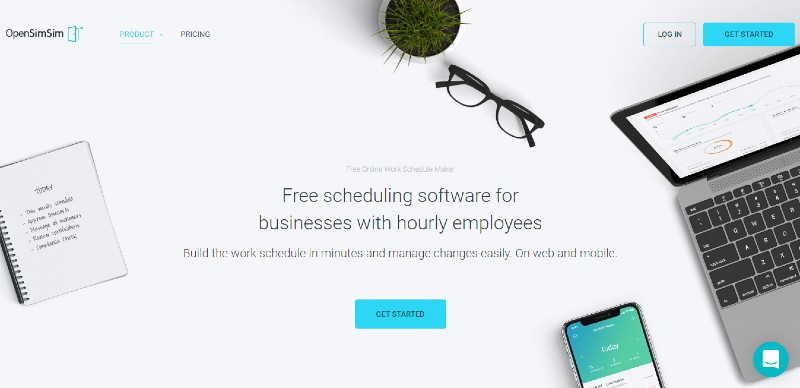 Next on our list is Asana. It is a complete collaboration toolset that includes:
File creation and sharing tool
Tracking team's responsibility and work
Communicational tool
It gives you a platform to map out everything, by assigning task owners, deliverables, and due dates. In order to run repeatable projects, you can create a template to save time and effort.
The shared project calendar would help two employees look for the same host instead of a different one which can lead to confusion and inefficiency.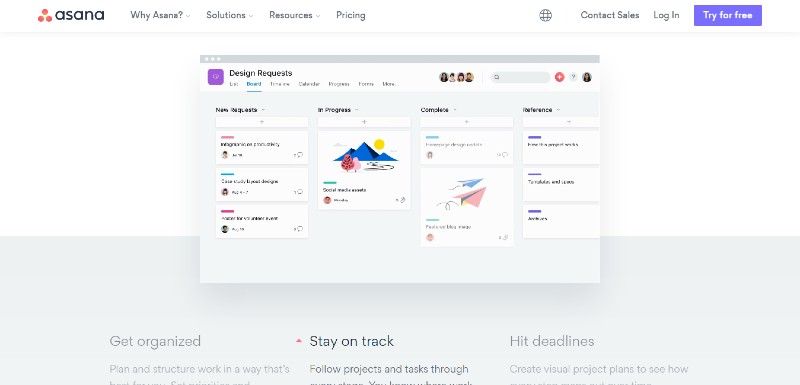 Calendly is more of an appointment scheduling software than software that scheduled time for your employees to do a task.
It can be used for setting appointments or making yourself available for appointments.
Here's how it works:
Set your availability preferences in Calendly
Share your link via email or embed in your website
Other can now book their slot accordingly
In order to avoid double booking, it works perfectly well with Google, Outlook, iCloud Calendar. It's modern and easy-to-use interface helps you improve service quality.
Calendly sends confirmation texts or emails to ensure that everyone reaches on time and you can set the daily limit for your day.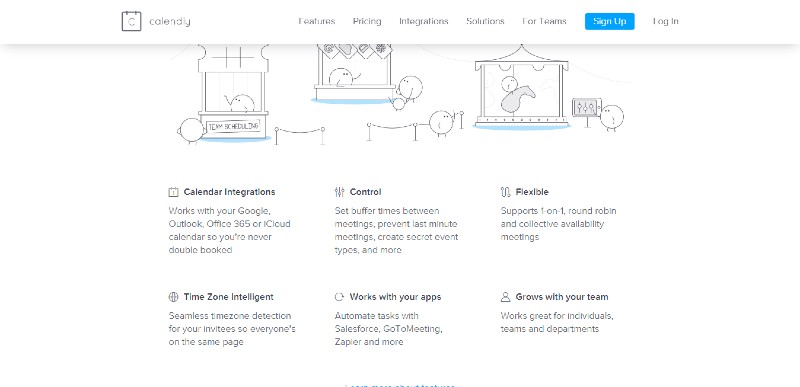 Google Sheets is a free and reliable tool. It involves an easy drag and drops function with color-coding. We are all familiar with Google documents being the best platform for collaboration. 
You can customize grids and columns to assign tasks for yourself and your employees. You can convert your google sheet into a PDF document or even embed it on your website. 
You can use Google sheets for scheduling in the following ways:
Go to Google Sheets and see templates.
Choose "Schedule Template"
Set the starting date
Customize rows and columns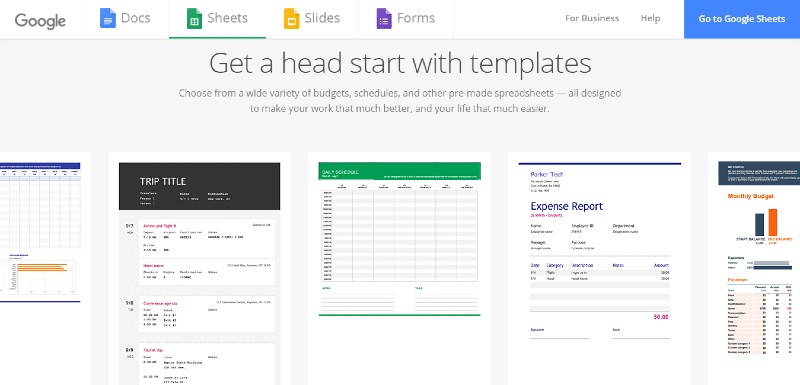 Another platform that makes employee scheduling easy is Sling. You can operate Sling for your web, iOS or Android.
The Sling helps you build internal communication as you can send messages in groups or in private for better company culture. Apart from managing employee's schedules, you can also track employee hours, shift offers, shift alarms, team availability, and schedule overtime.
It offers a special feature in which an employee can offer their shifts to someone else or pick the shifts on a first-come, first-serve basis. The Sling allows you to use so many features for free.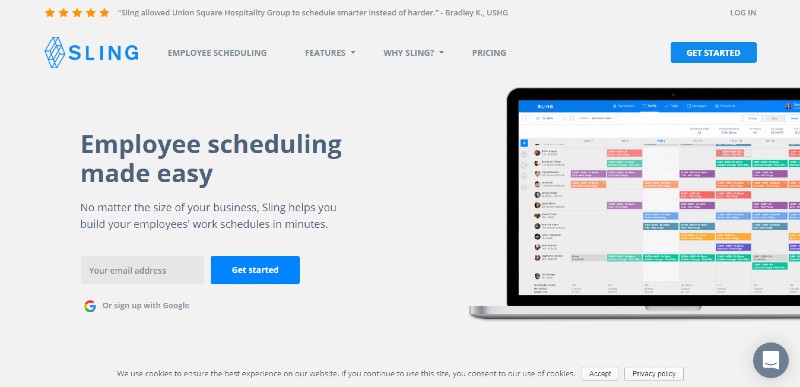 A proven product from Microsoft can be used as a free scheduling tool. The customization in Excel is really easy as you can spread it into different sections and color codes.
You can choose from scheduling templates and edit the information accordingly.
Here's how you can use Excel as a scheduling tool:
Download a scheduling template
Fill out the blanks
Customize the task list
Write down the tasks
Assign tasks for each day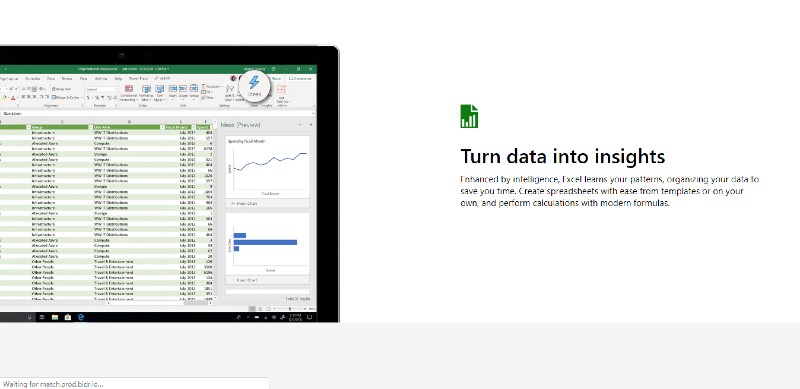 Setmore is an automatic appointment scheduling platform that helps you reach your customers in a better way. Its easy-to-manage calendar helps you save time and grow your business.
In the free package, it provides you with email alerts. It allows you to connect various apps to sharpen your branding among your customers such as Facebook, Instagram, Slack, WordPress, Weebly, and Google Calendar. 
You won't face any difficulty while rescheduling. You just have to drag-and-drop the appointment into a new time slot and a notice will be sent to the customers.
Trello helps the company to organize the working of an organization by deciding what's being worked on and who's working on what. Trello offers boards, lists, and cards that help you organize in a fun and easy way.
While using Trello, you can give each member access to his/her schedule board. Trello will provide you a notification if there are any changes in your work schedule or if someone has given comments or shared a document. 
Here's how it works:

Create a board and invite your team
Add lists to create a workflow
Create cards for tasks
Add details, comments, checklists, etc on Cards
Move across lists to show progress
You can take advantage of the free version provided by the Trello but in order to unlock more features, you have to buy the premium version.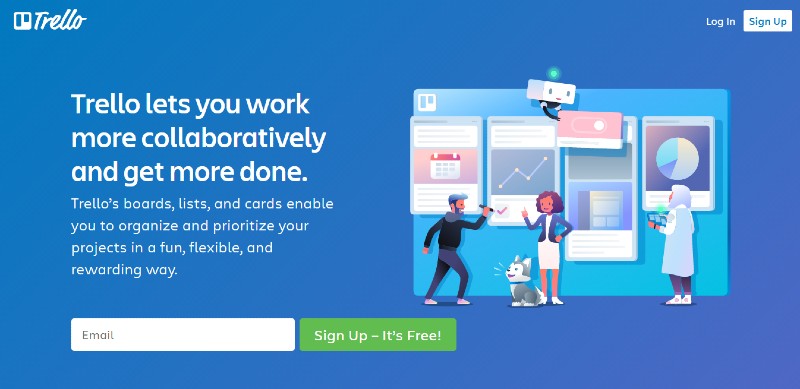 Homebase lets you design your employee schedule in minutes. Its free version is enriched with features such as employee scheduling, time clock, payroll integration, team communication, and shift trade requests.
With Homebase, calculating labor costs has become very simple as it automatically calculates total hours and overtime, and subtracts break times from it. 
Homebase can be controlled from any browser and even a mobile phone. It allows employees to request shift trades or update their availability.  The time clock offers functions such as sick leave tracking, vacation tracking, and an online punch card.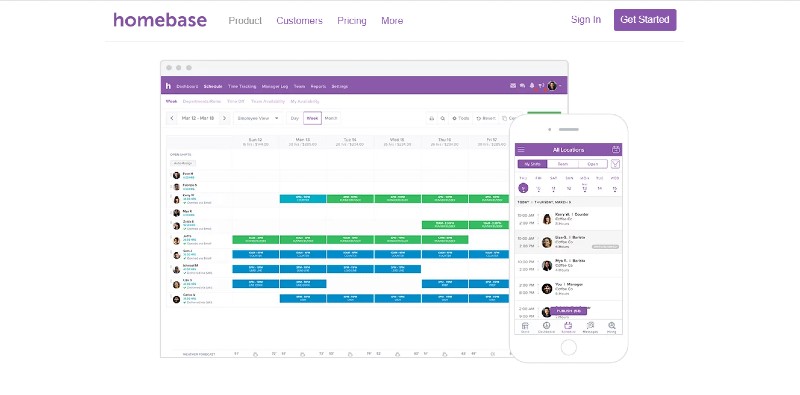 Doodle is another comprehensive schedule maker that you can use to fix meetings, create schedules for your events, your team or for yourself.
This quick and collaborative platform will make sure that all your meeting schedules are managed from one platform across all timezone.
You can easily make changes to a schedule and let all the stakeholders know about it.
Top features of Doodle
Easy and simple to get started
Quickly check the availability of each user
Sync your Google Cal, Office 365 and more
No more to and fro emails
Customize it for your brand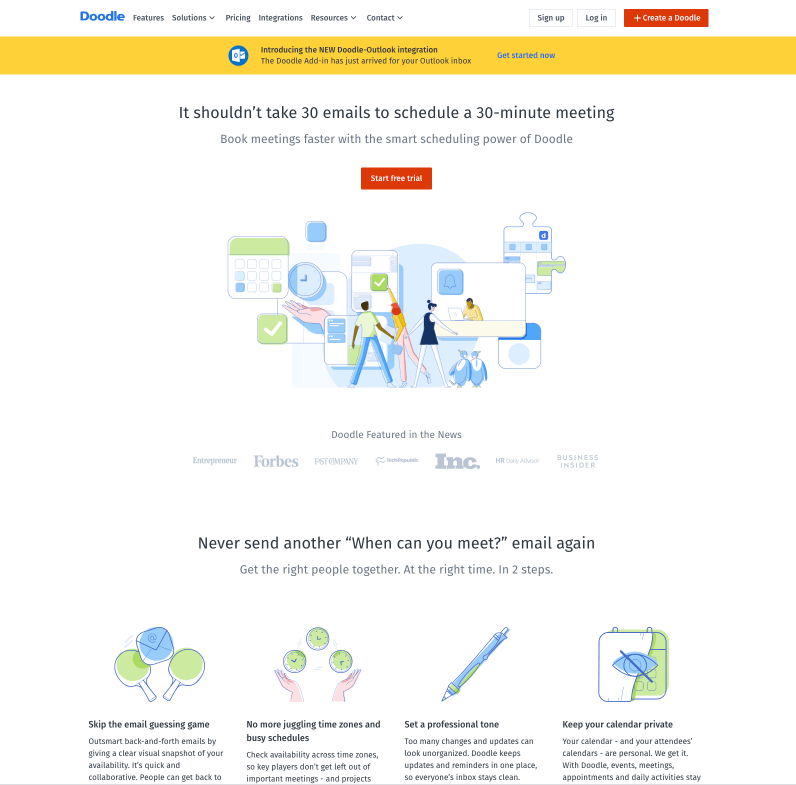 Apart from used for presentations and infographics, Canva also allows you to create weekly schedules. Canva lets you choose from beautiful templates so that you can design your weekly schedule that is eye-catching rather than a boring list.
You can add lines and grids to enhance the organization and readability. With over 130 fonts to choose from, you can also take advantage of the background-color and images. This schedule is easily shareable with your team, who can be given access to edit.
Don't miss this collection of best Canva alternatives.
You can design your weekly schedule in the following steps:
Create a new account
Choose a template
Upload or choose photos
Edit text and add filters
Save and Share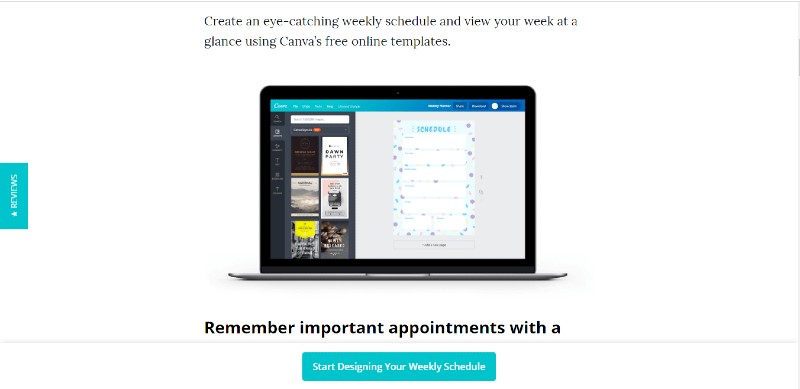 A Schedule helps you consider the responsibilities and tasks that you have to get done. Working with a client or getting work done by employees is easier in 2020 with the help of these schedule makers.