This modern era has become more socially networking with the help of social networks such as Twitter, Pinterest, LinkedIn, Tumblr, RSS Feeds, Plurk, Facebook, and other mediums.
However, these tools are not just used for passing the time but also used as a powerful marketing tool.
The reason for choosing these tools is the reach among the public is high when compared to another medium.
There is more chance of obtaining customers for the business with the help of social media apps and tools. The network has become colossal with millions and millions of followers and account holders.
If the marketing strategy is used even in small amount, it will result in high potential profit. Likewise, these tools have the facility of following our customers, either by the posts or by the messages we converse with them.
Sending messages to the Inbox of followers and clients are not an easy task. Even though they likely seem to be so easy, it is hard to text each and everyone on the contact list.
Hence, the burden of messaging customers can be made easier with the help of automated direct messages option.
As the name suggests, the messages are automated which completely reduces the manual work of typing a message every time you acquire a follower.
Also, there is less chance of overlooking the customers when they try to follow us. Every customer is treated with importance and spontaneity.
How to set Automated Direct Message for Twitter?
The automation of messages sometimes creates a negative impact and may also result in blocking and suspension.
Hence, make sure that you assess all Twitter Rules and Developer Agreement and Policy. Read the guidelines carefully before setting automation. The process to create these messages varies according to the tool you are using.
Let us have a quick glance at Twitter tools that helps to send automated direct messages to the customers.
01.
Tweet Manager
Tweet Manager is like a personal assistant to Twitter which plays a vital role in sending automated direct messages.
Apart from sending messages, Tweet Manager also does many other tasks such as sending messages in bulk, setting automatic retweet, schedule your tweets and messages posting time, etc.
Tweet Manager is user-friendly among the available alternatives for automated direct messages tools.
Tweet Manager is a great tool for sending automated direct messages to all followers.
Follow and track Twitter users by entering desired keywords with Tweet Manager and send automatic responses to the people who reply you.
Tweet Manager is also a great tool to send messages in bulk. That can be 1000 or fewer users in a single turn.
Tweet Manager automatically posts a tweet at a time the user can pre-set. You can connect to two Twitter accounts with secure managing facility.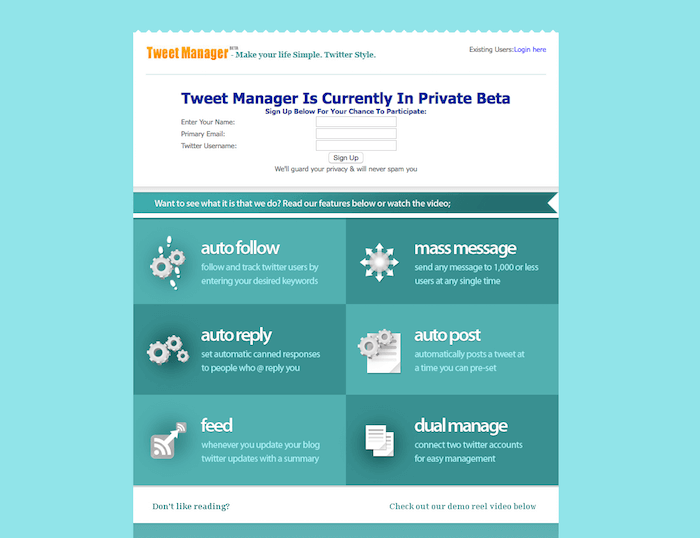 02.
Social Oomph
Social Oomph is one of the most popular tools for sending automated direct messages. As we already said it is not an easy task to greet all the followers by sending personal messages to each and everyone.
It is very time consuming and includes a lot of manual work. This hurdle can be overcome with the help of Social Oomph. Social Oomph is a paid tool and worth every penny. Some of the basic features of Social Oomph include:
Schedule tweets
Track keywords
Save and reuse drafts
dld.bz URL shortening
View @Mentions & Retweets
Purge your DM Inbox
Purge your Twitter Tweets
Secure Twitter access
Free Usage Up to five Twitter accounts
Follow those who follow you
Sort into Twitter Lists
Auto select & human review
Filter profiles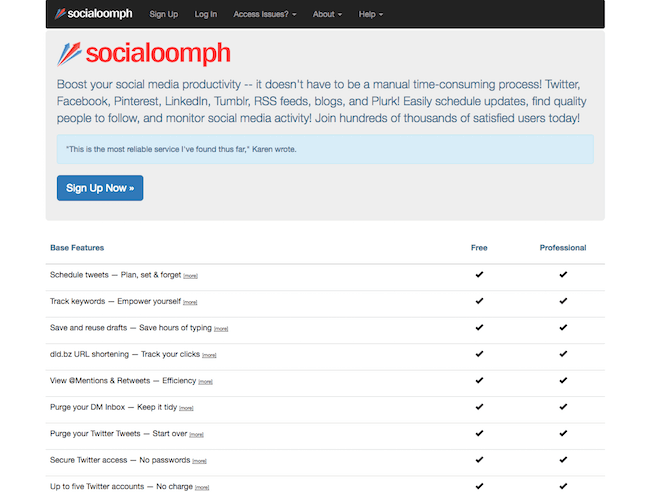 03.
Unfollow Spy
Unfollow Spy is a 100% free social media management tool that is a great companion for Twitter for sending automated direct messages, like Social Oomph.
The tool is user-friendly and easy to operate and manage the account in a secure manner. Find some attractive features of Unfollow Spy like below:
Track the people on your following list with Social Media account through Real Time live reports.
Following the non-followers is also comfortable with Unfollow Spy tool
Remove those people who don't follow back.
Customize the Welcome Message if needed, this is to avoid the same boring kind of text every time
Inactive users those who haven't tweeted in recent times can be easily removed with Unfollow Spy
Unfollow Spy is also available in the mobile version that is compatible with all smartphones and tablets such as Samsung, Apple, Nokia, etc.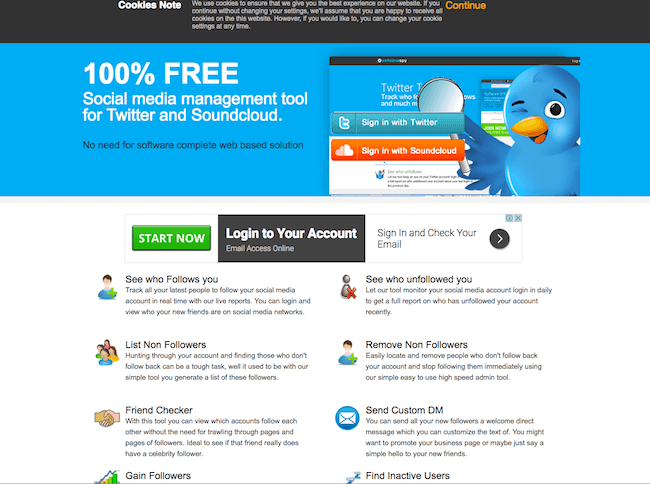 04.
CrowdFire
CrowdFire is a great option for sending automated welcome messages. There are many pleasant notes available so that the customers will get random texts and not a static message.
Their welcome notes have varied content, and you can choose what to display. Your approach will not come across as robotic, but more humane.
Also, this tool helps the user in all ways to schedule posts for the whole week and contributes to connect with the right audience through various filtering activities, makes it very easy to unfollow those who don't tweet or follow you.
CrowdFire is not only a great app for messaging but also acts very secured in monitoring the account.
Also, this tool finds the content that will be most loved by the audience and posts it on all social media accounts. It ensures that the readers are always engaged.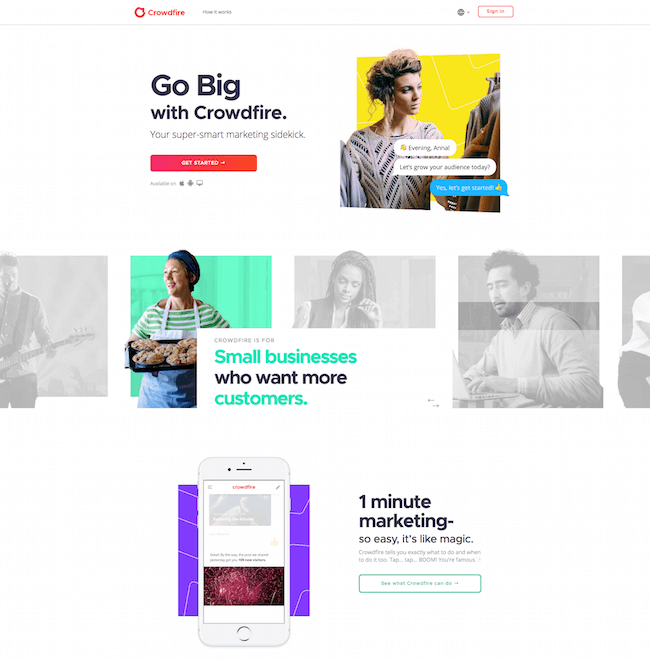 05.
App Unfollowers
App Unfollowers is not such a great app like others. However, that seems to be the secret to the success of this tool.
It differs from others from various activities such as giving access to information about new followers, fans, and so on. Tracking people who don't follow your account is also easy with App Unfollowers.
Also, removing new non-followers and tracking those who are following becomes simple with this tool. A unique feature of removing EGGS from your account is possible with App Unfollowers.
EGGS are fake users. Customize the list of users or followers that have to be categorized under whitelist or blacklist.
Topics that are trending globally, nationally is also under your direct view with App Unfollowers.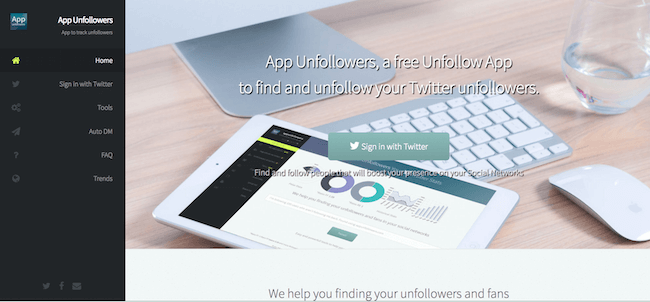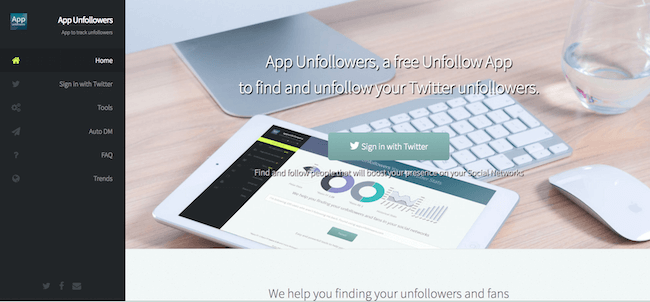 06.
Holr
Holr can be used for both Twitter and Instagram. The automated messages that are sent through Holr will be mentioned with the tool name after the free trial. Not only to new followers, but Holr also helps the user to send messages to all at once.
Holr can be connected with Twitter by using "Add Account" under the Accounts menu in the left sidebar. To send the message to all followers; you can select "All Followers."
Greet your new followers with custom messages and also send a message to a specific list of followers. And regarding the safety, the password and account details that are entered are not stored anywhere.
The tool eliminates the fear of leaking your data anywhere on the internet.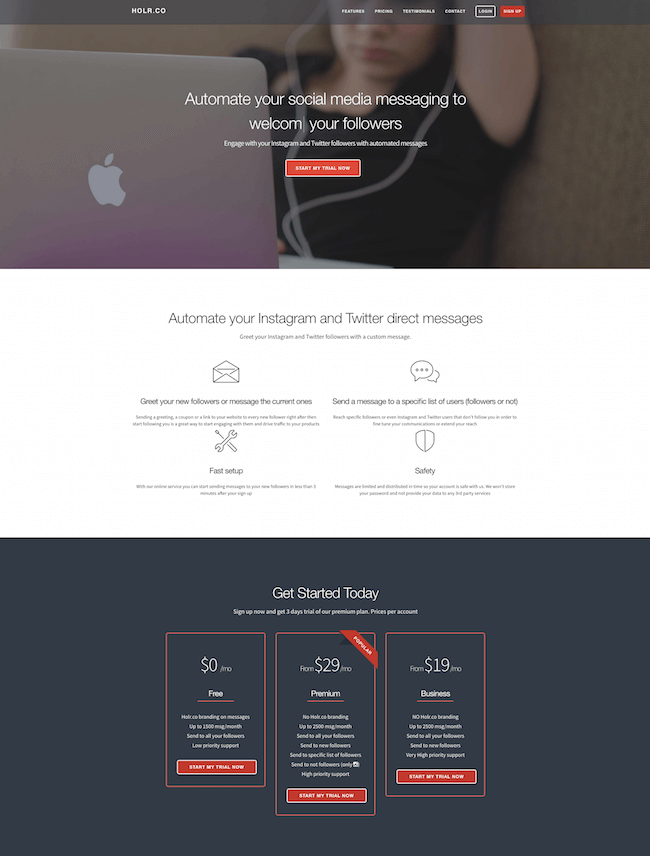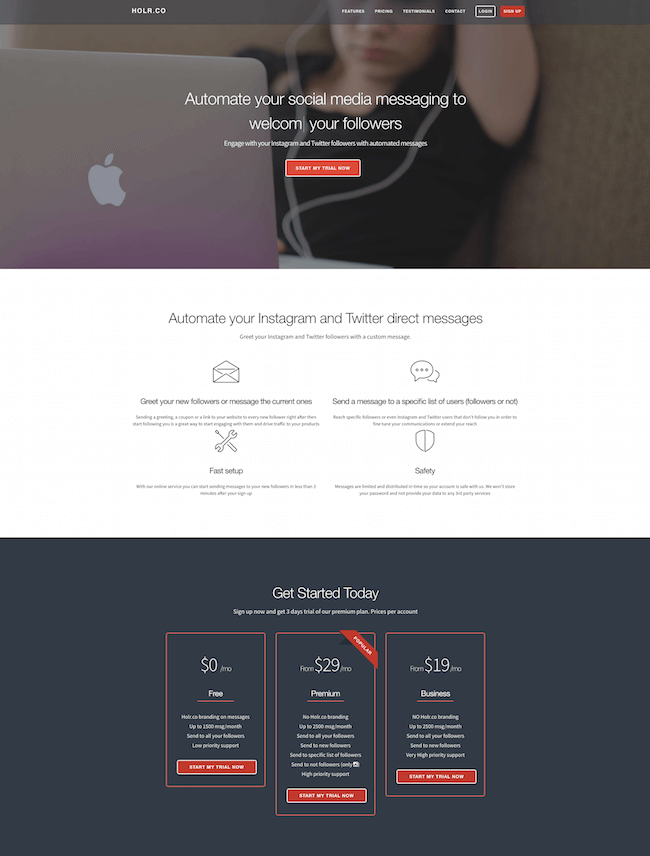 07.
HootSuite
HootSuite is a famous and one of the oldest social media apps to send direct messages on Twitter, it doesn't send an automated message, but you can send teh message to anyone without leaving the HootSuite interface.
HootSuite is a social media management tools which can be used to promote your social media pages and to manage them is also easy.
The Pro Version of this tool cost just 5.99 USD per month. It offers unlimited usage of social profiles, that is, you can sync multiple social profiles.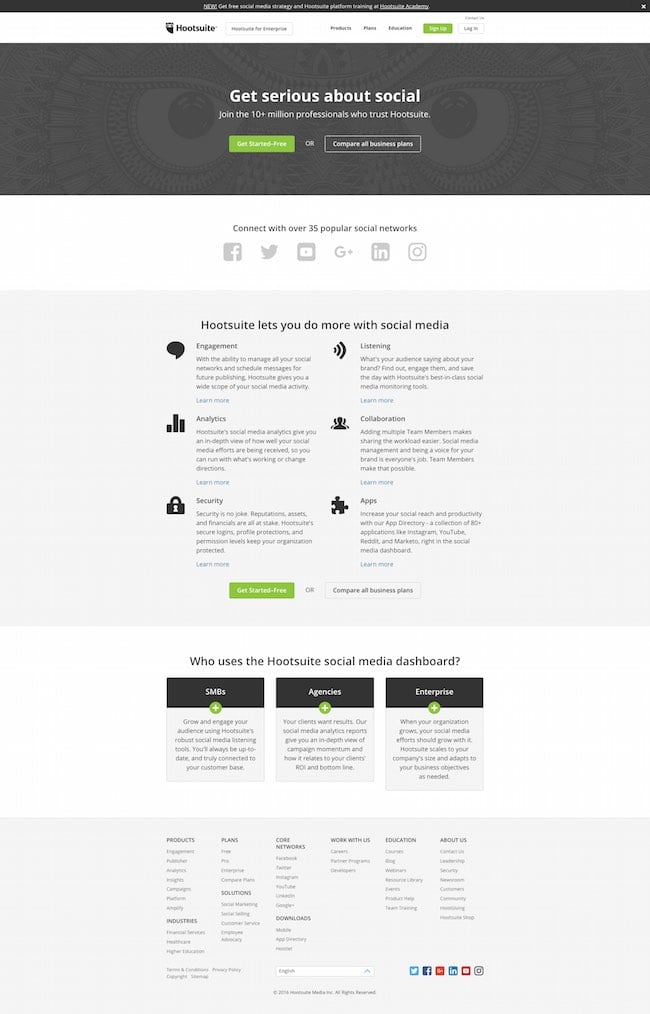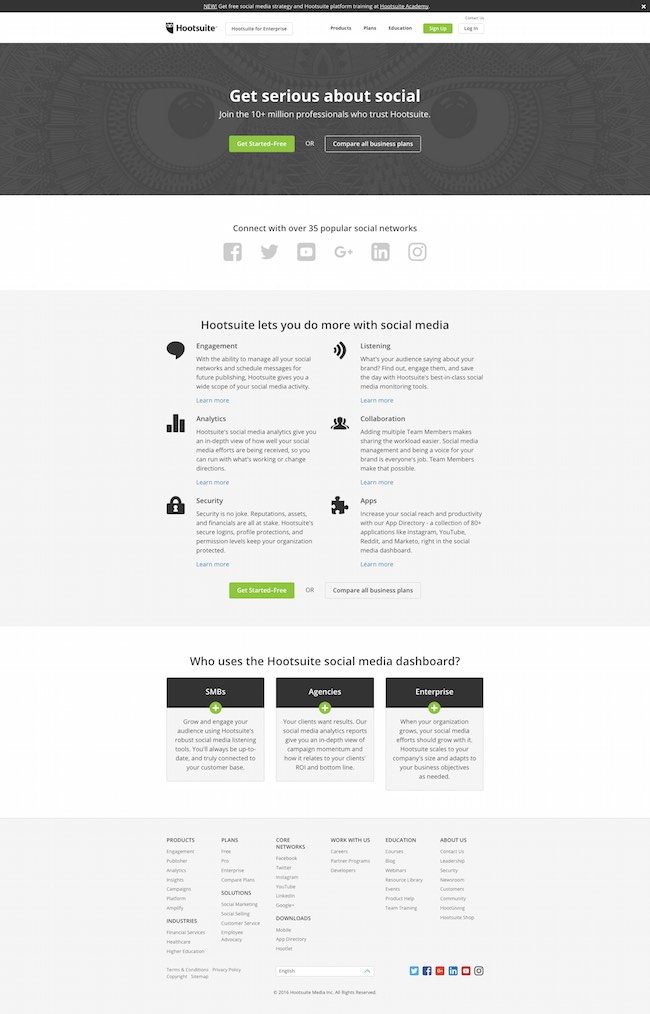 Conclusion
We hope the above-listed tools will be of great help to send automated direct messages to your followers on Twitter. Twitter is not just a social media app but also a great tool for marketing.
As we discussed earlier, Twitter is considered to be a great marketing app, and it has a high reach among followers.
Use the suggested tools to send DM to your fans and make your business enriching with new leads and opportunities.