PDFs are known for their portability and easy sharing of documents. In fact, PDFs are the most widely shared file types over the internet.
If you are working in any corporate setup PDFs are being used on a daily basis to share reports and other documents.
However, PDFs are not see great for recreational purposes.
For example, it is far more simple to edit a normal document file or an image file; than it is to make changes to a PDF.
And so if you need to edit or make changes to a PDF file, you might be looking for the best PDF converter software to do it.
Now the market is filled with plenty of PDF converters. Some of them are no doubt good, but most of them are essential of sub-par quality.
Many of them even carry malware. And just so you don't have to waste hours of your time searching for a good PDF converter software, we have done the hard work for you.
So without keeping you waiting any further, here are the best PDF converter software that you can use.
01

. Adobe Acrobat DC
The one, the only, Adobe Acrobat DC is one of the most popular PDF-related software. And there is a reason for it as Adobe is the company that founded the PDF format.
The Acrobat DC is a high-end software that comes with an extensive list of features related to PDF manipulation.
However, too many features can become downright confusing for many users. But there is no reason for alarm as Adobe has a great community, and you can ask for help with all your doubts which makes it fairly simple to get the hang of the software.
The main feature highlight for the application would be the fact that it's a huge program that covers all functionalities related to PDFs.
The most useful would be its high level of security and collaboration options.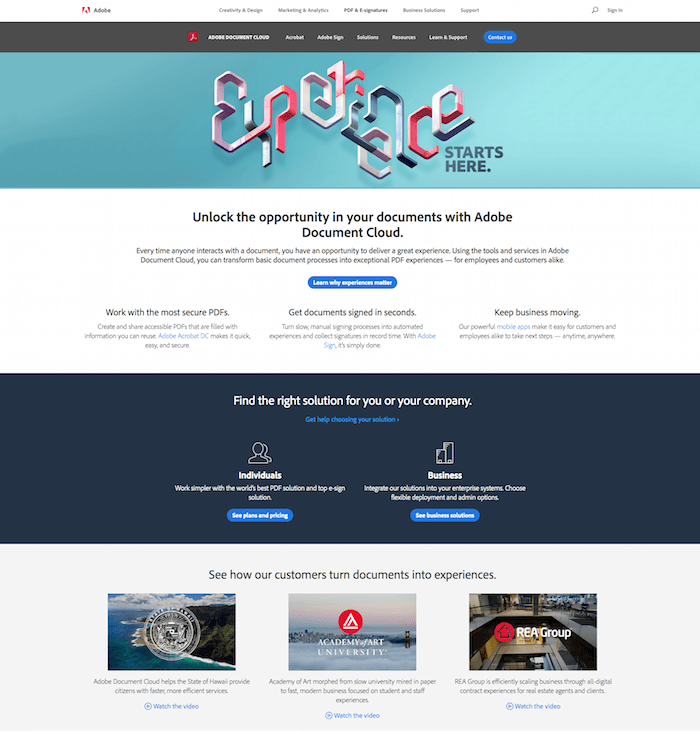 02

. PDF WIZ by Starzsoft
A free-to-use comprehensive solution to convert PDF files to multiple different file types.
If you wish to do anything with your PDF file, here is the tool you need.
You can use PDF WIZ to convert your PDF file to Microsoft Word, PowerPoint, excel.
You can also convert your PDF file to text form, HTML or you can convert them to image files such as JPG, PNG, TIFF, or any other image format.
If you look at the reverse option, you can convert other files to PDf using this PDF converter.
PDF WIZ offers you a number of other solutions for your PDF files such as splitting PDF files, merging different PDF files, compressing files and more.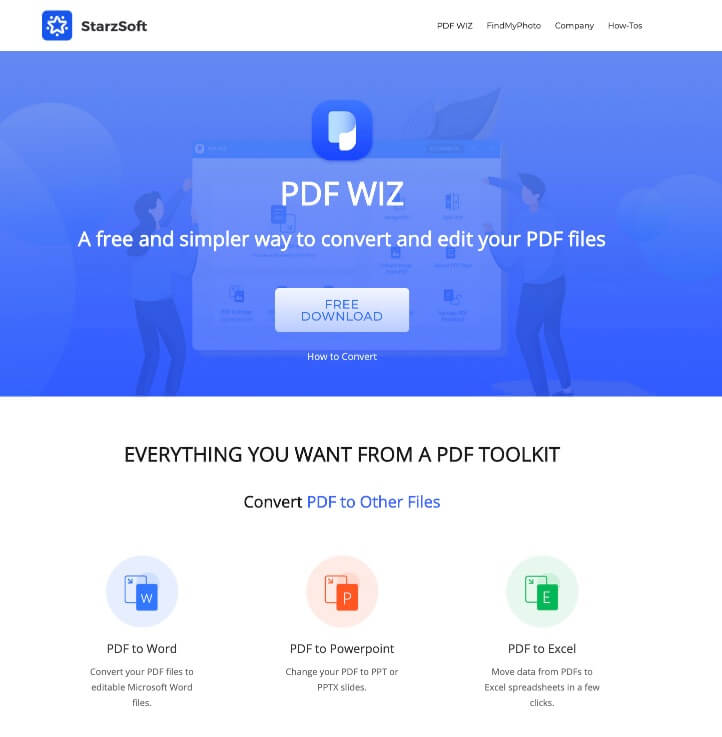 03

. SodaPDF Anywhere
SodaPDF Anywhere comes from LULU Software. The application is well known for its excellent flexibility and a scalable user package that combines a high level of customizability options.
Its user interface is easy to use and extremely clean unlike many of its competitors which offers confusing and cluttered UIs.
The application comes with an affordable price tag that is loaded with a host of features that will please both basic and advanced users. This makes the software ideal for both personal and business use cases.
A few of its notable features include decent OCR, batch conversions, Bates numbering, cloud compatibility, and much more.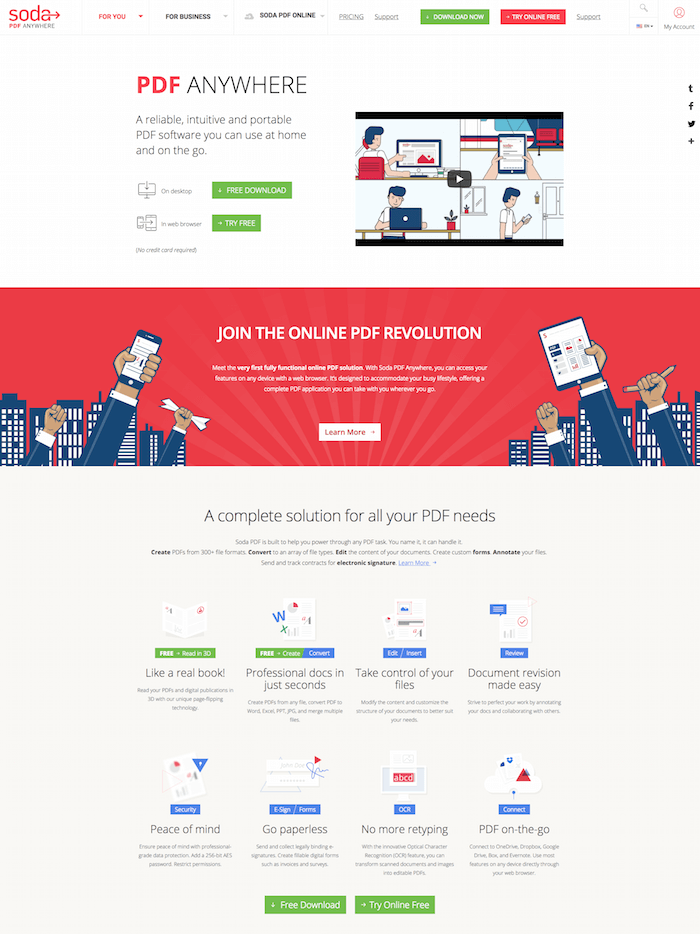 04

. Easy PDF
As the name suggests, this tool will help you to create a PDF document easily for your business. The platform offers you a number of different tools to convert documents to PDF and from PDF to other versions.
For example, you can quickly upload any Word document and convert it to a PDF file and if you need to convert a PDF file to Word, you can do that too.
Easy PDF offers you other useful tools to PDF merge. You can use this tool in case you need to merge more than one PDF file together.
PDF Compress is another important tool that will help you to reduce the size of your PDF file before uploading it anywhere.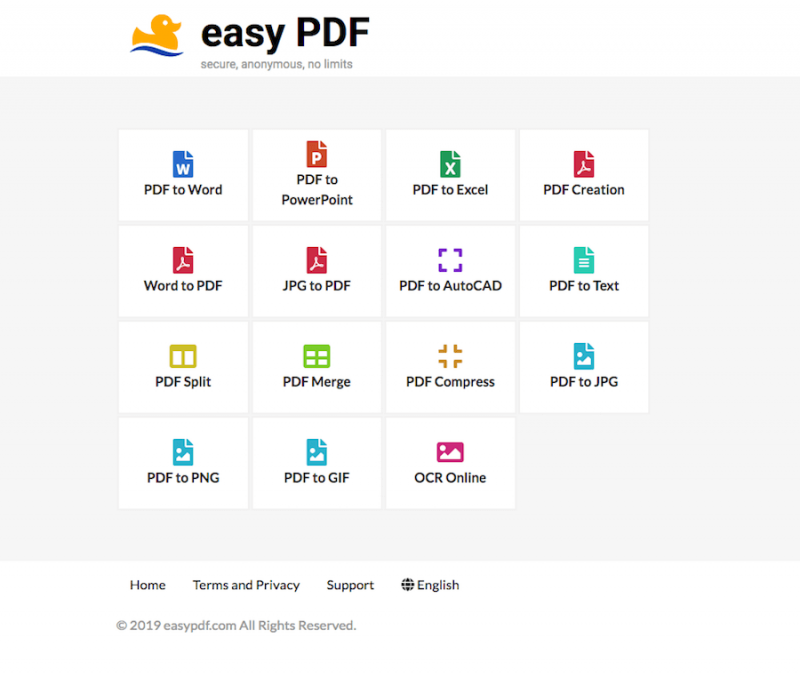 05

. Able2Extract
Able2Extract Professional is a cross-platform productivity solution for PDF creation, editing, and conversion. The software is packed with useful functionalities such as scanned PDF conversion, PDF forms filling and editing, Bates numbering, PDF annotation, selective conversion & much more.
What really makes Able2Extract Pro stand out from the crowd is its custom PDF to Excel conversion feature. It allows users to manually adjust the column and row structure within their PDF files before conversion, as well as preview their output.
Able2Extract's key benefits for users are: it's easy to use, quick, accurate, and secure. It enables users to manipulate their PDF files from the safety of their desktops without sharing their data with third parties.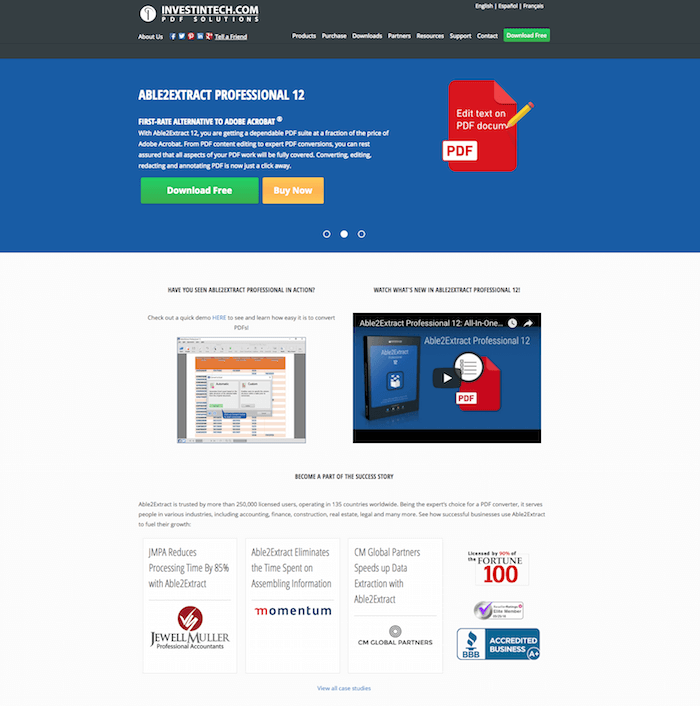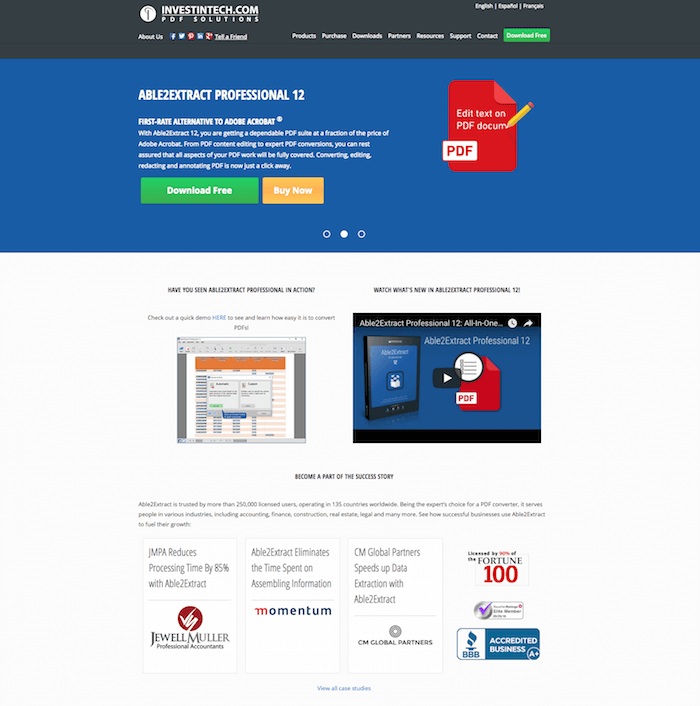 06

. Nuance Power PDF
Nuance Power PDF is a unique PDF converter given the fact that it boasts a dictation function. This allows you to speak(or dictate) and the software will take notes or annotations accordingly and add them to your document.
Besides this, you also get access to all the basic functionalities such as PDF conversions, editing, creation and so on.
There is also a collaboration tool in case you are interested. And on top of all this, if you have a little JavaScript know-how, then you can create and add interactive forms.
Other impressive features of the application would include options to add multimedia files to your documents with a simple click of a button. The software can also help optimize documents for mobile-based viewing.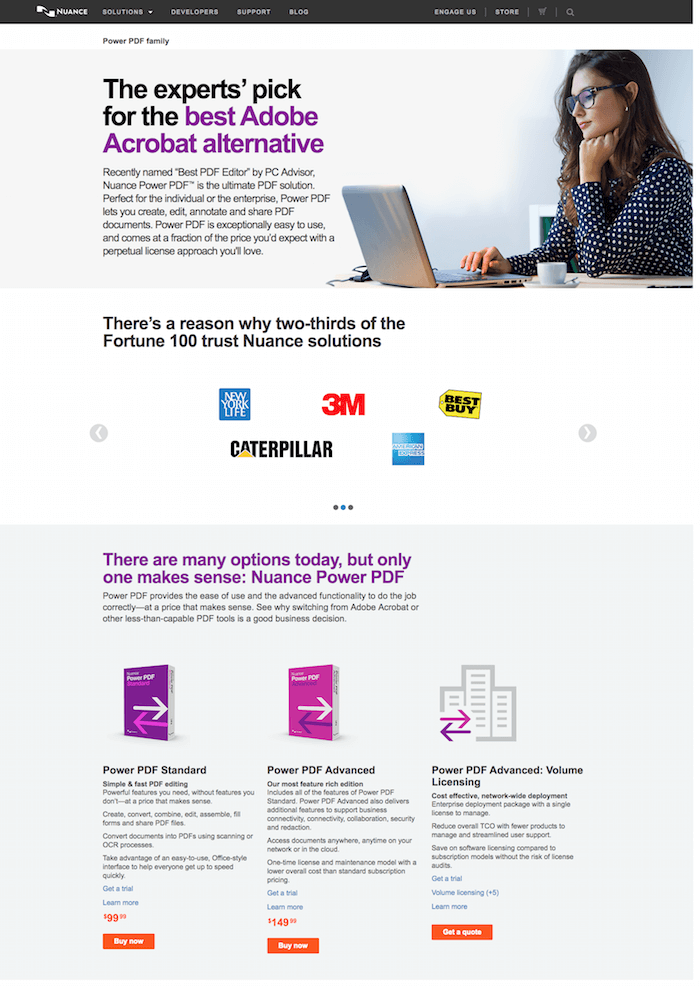 07

. Foxit PhantomPDF
Foxit is another one of the well-known brands in context to PDFs. The PhantomPDF is one of their most popular products which delivers stability, usability, and a wide range of features.
The application delivers pretty much every single feature you have come to expect from PDF converters including the option to create, convert, merge besides editing documents.
There are features that allow for collaboration between multiple users. OCR functionality is also thrown into the mix.
Another key selling point for PhantomPDF would be its full cloud integration with Dropbox, Google Drive, OneDrive and the likes. It is also compatible with ConnectedPDF and SharePoint.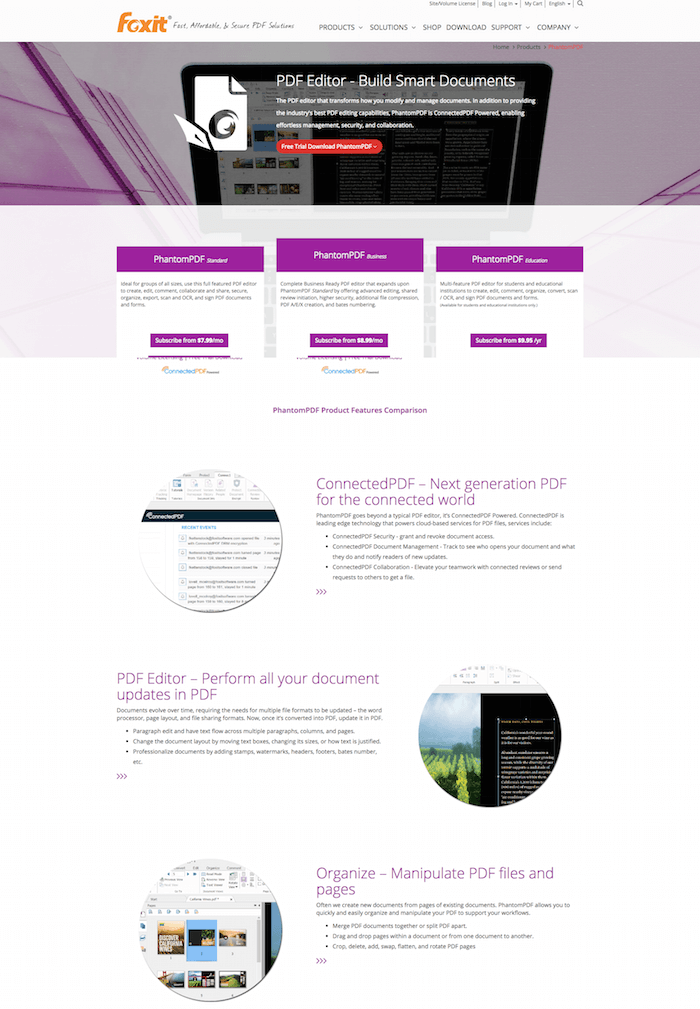 08

. iSkysoft PDF Converter Pro
Now here is another highly rated PDF converter that is known for its versatility. The iSkysoft PDF Converter is capable of converting your PDFs into a host of different file types which includes EPUB – unlikely supported by any other tools.
Other impressive features of the software would be its support for over 17 OCR languages, which increases its use case to a whole new level.
However, there is one con with the application, which it doesn't allow users to embed multimedia content in the files.
Overall, the software is a great tool for anyone, or any organization, maintaining an international business.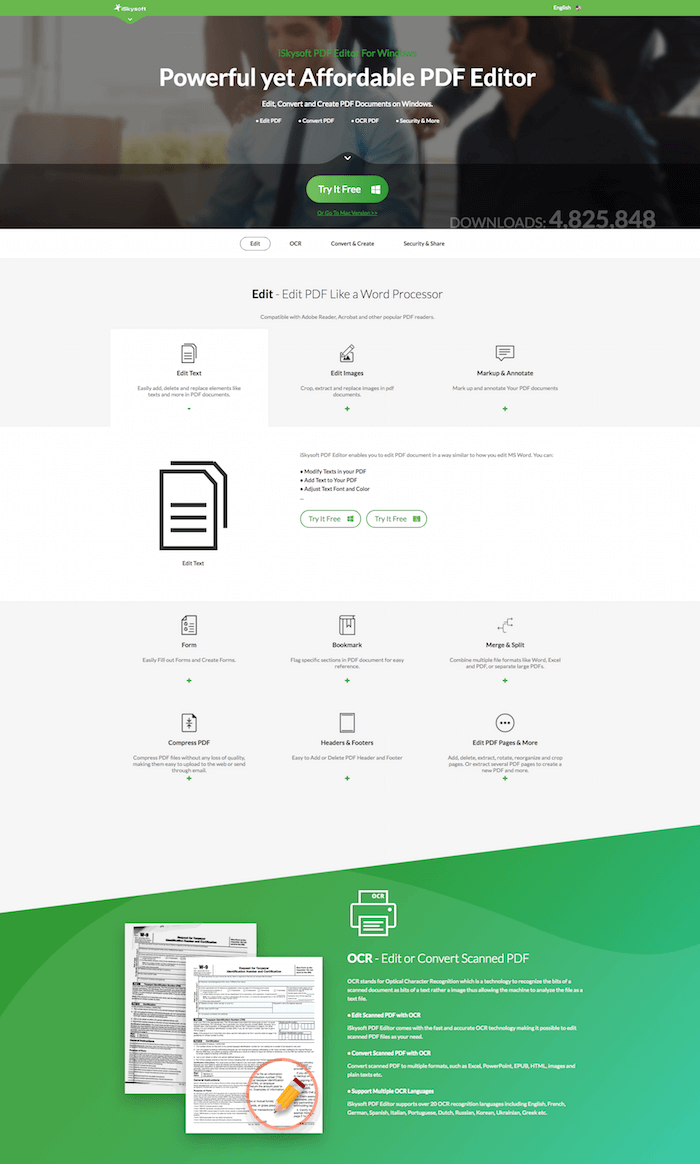 09

. Nitro Pro 11
The latest PDF Converter application from goNitro – Nitro Pro 11, comes with the motto, "Smarter, Faster." The application also lives up to these words as performance and speed are its focus points.
Besides providing you with an optimized software core, you also get a clean UI that is user-friendly. This helps you quickly learn how to use all its different features, which further improves your speed and efficiency for handling tasks.
Feature-wise; the application offers an extremely accurate OCR along with all the basic necessary tools such as different conversion file types, PDF editing, creation, and even collaboration function.
The software is also available in different packs, for individuals as well as businesses.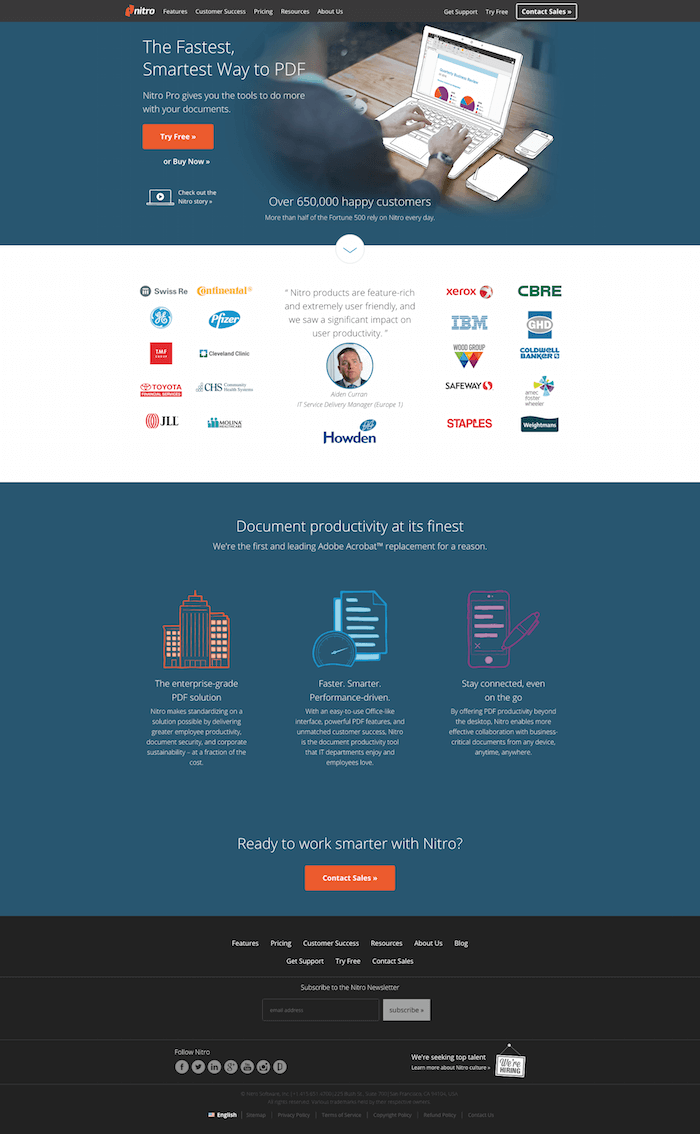 10

. PDF Architect
If you are essentially looking for high customizability, then PDF Architect steals the show. The application boasts a modular design.
This allows you to handpick the function you need to create your own custom PDF solution. However, there are also ready-made packages available as well, in case you want to save time.
Since the software has so many different modules, it goes without saying that it offers a boatload of features at your disposal.
Starting from PDF conversion to PDF creation and everything in between, PDF Architect has you covered.
Now if you have time to handpick the feature which you absolutely need, and leave out other functionalities, then you can basically get the software at a bargain compared to other offerings.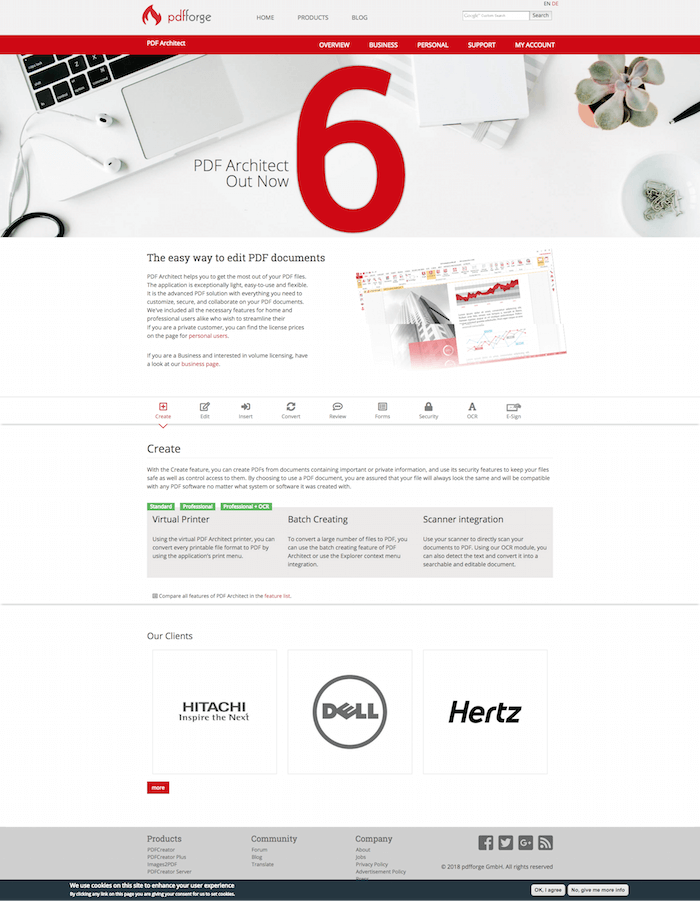 11

. SmallPDF
SmallPDF is a user-focused PDF tool that delivers an excellent UI for carrying out PDF conversion tasks. The application also has a free web-based alternative which reflects plenty of the features you will get with the downloaded software.
Now SmallPDF is available in a paid and free version. With the free version, options are limited to merging, splitting, rotating, and compressing PDF files.
Since this is mostly all the features needed in a typical use case, the free version will more than suffice.
With the paid version, you get extra security-based features and better workflow management. This is more targeted towards professional users.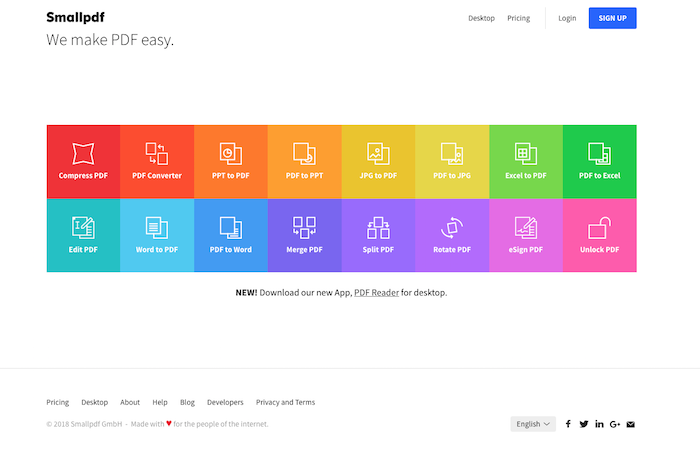 12

. PDFSam
The 'SAM' in PDFSam stands for 'split and merge,' and the software handles these two functionalities like a charm.
It is an open-source, lightweight, cross-platform application that can help you meddle with your PDF files. The only requirement is that you will need to have Java installed on your system.
Now coming to its feature side, the application offers options such as rotate and reordering documents, converting PDFs to any document type, OCR options, and much more.
For a free solution, you get a lot of useful features with the tool.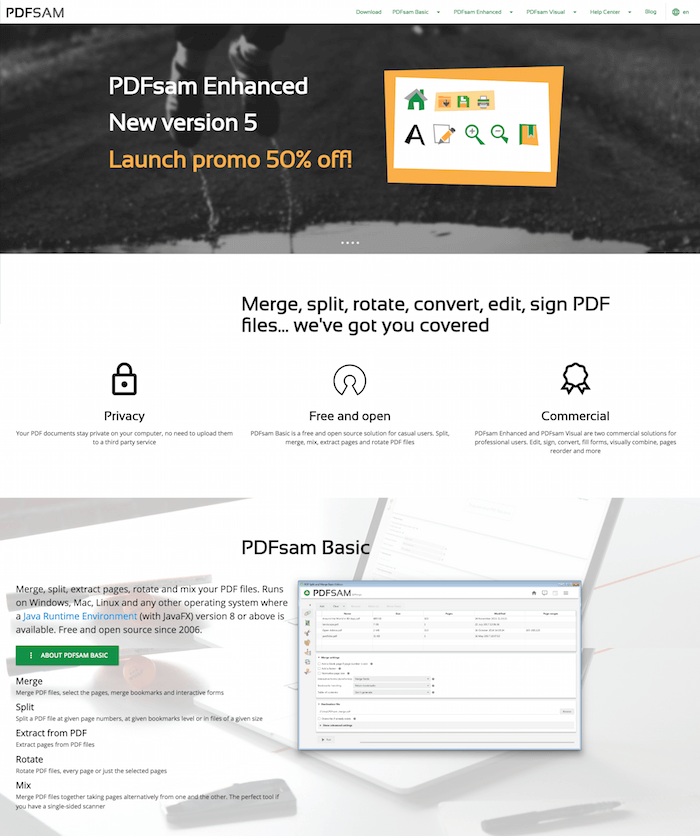 13

. Sejda
And for the final entry on our list, we have Sejda – an online-based PDF converter. You can use the application through your browser, and there is no need to download any excessive software onto your system.
You can drag and drop documents into the interface and start PDF conversions, merging, splitting, rotate and much more. Furthermore, being an online PDF converter, it also offers easy integrations in the cloud.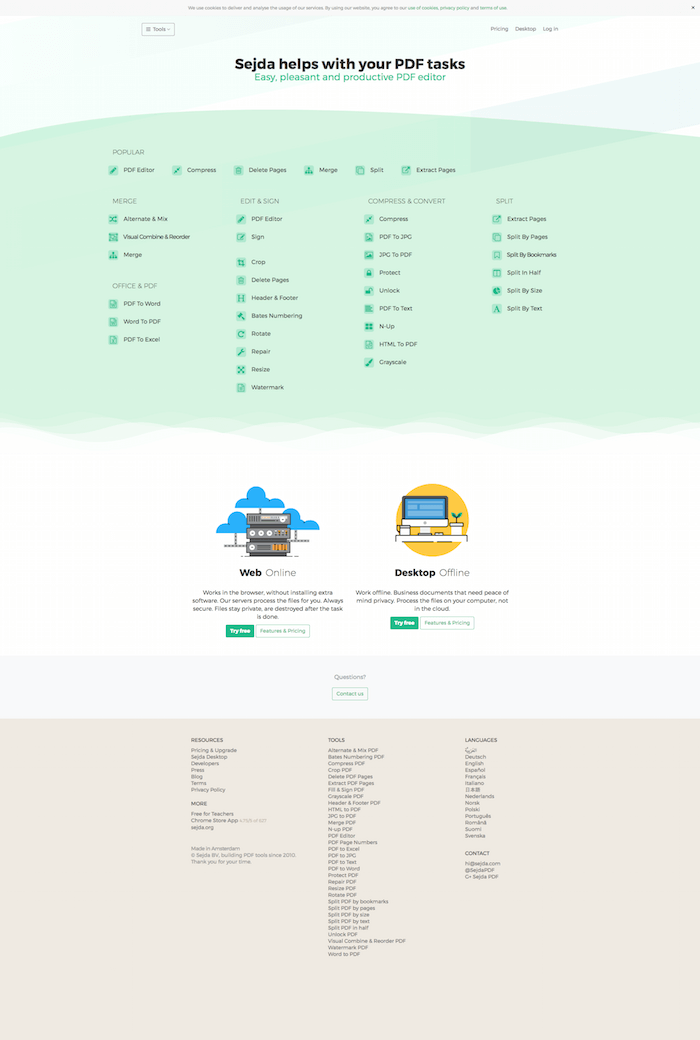 Final Word
This was our list of best PDF converters that you can use to convert any document to PDF. This can be a very handy list if you need to send official documents to your clients or to send PDF invoices to receive money.
I hope this list helps you. If you have any questions regarding this list of top PDf converters, you can use the comment section to write.