if you are looking for the best blogger outreach tools, Ninja Outreach is one of the top options available in the market.
Ninja Outreach is one of the most effective tools that simplify your task of finding guest post opportunities and networking with social media influencers for your keyword.
It organizes all the information that you need which also includes the contact detail of the influencers.
It offers brilliant ways to filter your metrics so that you land on to the right influencer for your business. You can also add them to your campaign list. It even aligns with your email list and helps you send personalized emails to your clients and followers.
Ninja Outreach has more to offer. Let's check it out in detail.
Ninja Outreach – A Review
---
Understanding Ninja Outreach
In simple words, you can define Ninja Outreach as an all-purpose influencer marketing tool. If any business wants to do any of the following, they can easily go with Ninja Outreach.
Lead generation
Guest posting
Content promotion
Prospecting Instagram
Content research
…and much more!
You can easily save your time as well as money on our next blogger outreach campaign by purchasing Ninja Outreach. There are over five million influencers in the Ninja Outreach database, and we can filter them country-wise for better prospecting.
Also Read: 72 Best Ways to Make Money from Home
Who Can Use This Tool?
Ninja Outreach can be used by anyone who owns a website. It is ideal for:
Bloggers
Start-ups
Agencies as well as the consultant
Large brands
Let's understand the features of Ninja Outreach in detail.
Features of Ninja Outreach
There are thousands of influencers in any niche. You can easily type in our keyword and search thousands of bloggers as well as business leads in seconds, especially for the targeted keyword in your niche. You can easily filter by tags like that of influencers, bloggers, and companies.
Ninja Outreach has more than 25 million websites in its database and these are growing day by day.
Let us check out some of the features of Ninja Outreach –
01

. Finding Social Media Influencers
Searches can be run through their database for Instagram and Twitter influencers, which includes their names, locations, description, count of the followers and email addresses. You can filter, sort and easily add them to specific prospecting lists.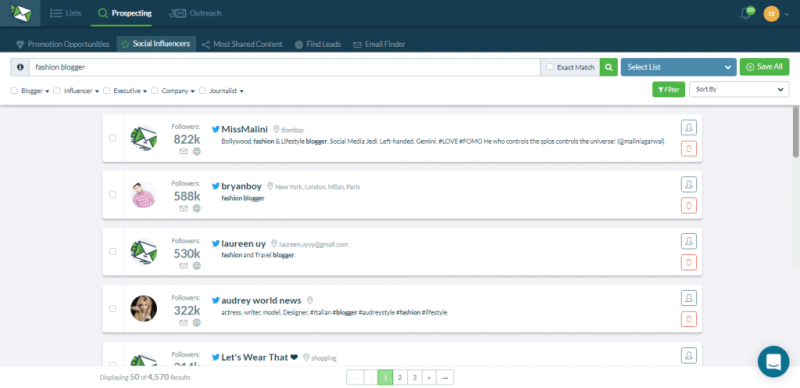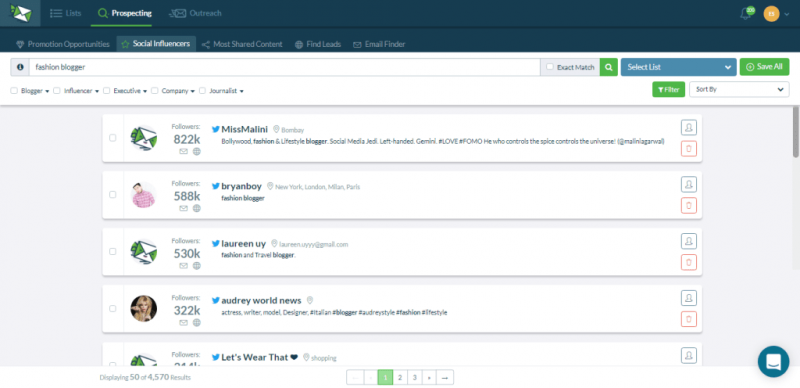 02

. Contact Management
You can easily manage the contacts through dynamic notes, tags, history of emails and RSS feed. You can also easily import new contact and collect all the contact information or export that information to a CSV file.
It is possible to add new contacts to the list through their Chrome extension, which displays demographic information and RSS feeds.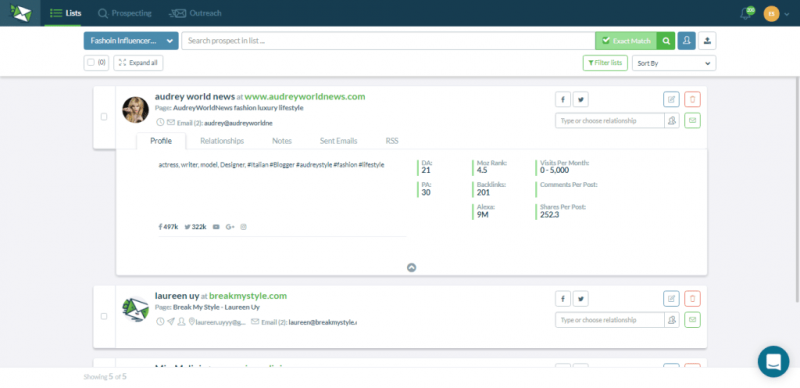 03

. Client Campaign Organization
Expensive CRMs, as well as spreadsheet, should be ditched in favor of Ninja Outreach. Lists for each campaign can be segmented with the name of relevant clients and keywords for easy tracking and discovery.
The best thing is that team collaboration allows multiple users to work together with the team.
04

. Targeted Results are Incredible
Ninja Outreach provides over 25 metrics which include location, SEO, special post, social, content virality, and other influencer statistics. The dashboard allows you to filter the requisite information in various capacities.
05

. Template Personalization
You can easily create your template with a custom field and send personalized outreach messages to your contacts. Contact fields that are common will automatically populate emails as well as contact forms.
Influencer outreach helps in tracking sents, opens, clicks as well as reply rates to show you what's working and what isn't.
You can launch email outreach campaigns automatically with custom HTML templates, which are inbuilt in the system and these save time as well.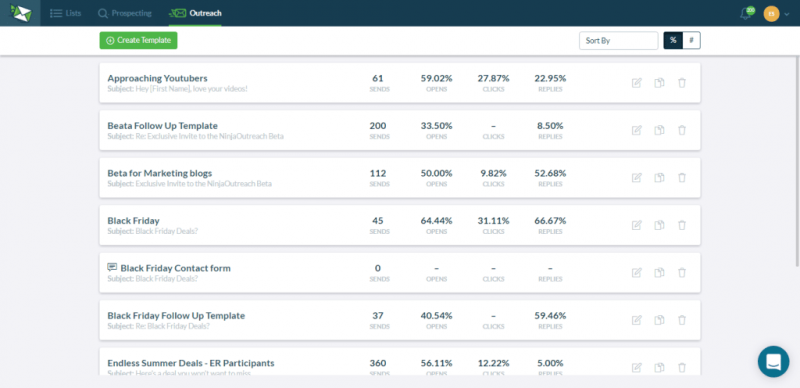 Why Should You Use Ninja Outreach?
Now with all those amazing features, there is no real need to tell you why you should be using this tool. You already know why you should have this brilliant tool.
Is Ninja Outreach Worth A Trial?
If you ask me this question, the answer would be a big yes. The tool even offers a 14 free day trial period during which you can use this amazing tool without paying a single penny. So it's a great opportunity to try out the product before you actually purchase it.
This is a brilliant product that everyone with a website should be using. And I am sure if you start using it once you will be hooked to it. This is especially true for all those who have just started in. This product with all its brilliant features will make your life so much easier, that you are going to love it.
So now that you know so much about this tool, what are you waiting for? Go grab it now. You can do it by clicking on the link below.