Doing your job while you're in your pajamas was considered to be unprofessional and unimaginable a couple of decades ago.
But today, you can now do your work while you're sitting at your couch thanks to hundreds of freelance jobs from across all industries.
Thanks to the internet, people now have the opportunity to work remotely while still being in touch with companies, employers, co-workers, and clients.
There's no perfect time than now to start considering a freelance job and working at home.
There are thousands of freelance jobs that can be found on the internet today and it is easy to secure one. You can get more freelance and work from home ideas here.
But if you are looking to start a career as an online freelancer immediately, consider the following freelance jobs to get you started: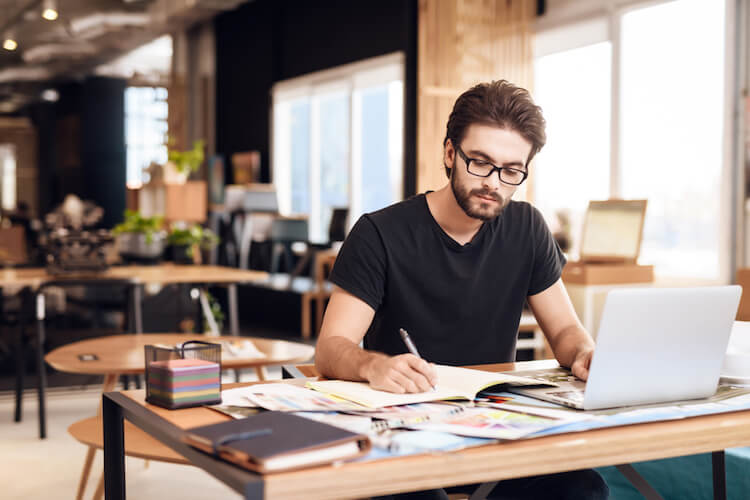 1. Virtual Assistant
If you have worked before as a personal assistant, office manager, or administrative assistant, you may be qualified to become a virtual assistant. You are probably doing similar jobs before, but this time around, you can do your work while you're at home.
As a virtual assistant, you'll be expected to do some administrative tasks that are likely similar to those performed by a secretary or executive assistant.
Although, virtual assistants are not only limited to personal and administrative tasks. Their work also often includes management tasks, content creation, managing finances, customer support, social media management, research, and email management.
2. Freelance or Online Writing
Freelance or online writing is the most classic work-from-home job. Freelance writers are responsible for creating content.
You may be tasked to create a blog post, information or sales web pages, newsletters, newspaper or magazine articles, video scripts, etc., all while you're writing from home on your laptop.
3. Proofreading or Editing
A proofreader is someone who makes sure that the content is free of any errors before it can be published, as well as work closely with writers. Once a writer finishes an article, it will be sent to the proofreader.
The proofreader will then format the article correctly and make sure that is free of errors before sending it to the next step of publication.
An editing job is similar, but it requires a more advanced skill set as editors not only polish the content but also make more in-depth changes to the content if needed.
4. Transcription
Home-based transcription is another online job that offers an opportunity for people to earn money without having prior experience or special training in this field.
All you need is time to practice it to become good or efficient at it.
If you are looking to be an online transcriptionist, you need to have attention to detail and the ability to get the job done and meet deadlines.
Since you are going to be transcribing audio or video files into text, you need to make sure that all you have transcribed are 100% accurate and correct.
5. Data Entry
Data entry is another good way of earning money from home that doesn't require special training or experience. If you're detail-oriented, organized, and have no qualms about working with large amounts of information, you may have a good career as a data entry specialist.
What data entry specialists do is that they translate paper documents into digital form. These documents can be anything such as reports, canceled checks, bills, etc.
Data entry specialists enter the information from paper documents into a database for safekeeping or storage.
But their job doesn't end there—they need to make sure that all information on the database is 100% correct and accurate.
6. Online Tutoring
Online tutoring is the process of providing learning support to students from all levels through a video conference. An online tutor's job is to develop a student's knowledge by helping them with their homework, complete paperwork, or prepare them for a big test.
It's easy to get a job as an online tutor as long as you have the qualifications for it. You need to have a bachelor's degree in education at the minimum to be qualified.
So, if you have the necessary requirements and you would like to earn some money while you're at home, you may want to consider becoming an online tutor.
Conclusion
Millions of people from around the world are earning big bucks thanks to these freelance jobs. The best thing about these freelance jobs is that most of them don't require you to have special training or years of experience.
But as with any real job, you still need to evaluate which of these freelance jobs is the best one for you.
Once you do, practice your skills over time and you'll surely earn big rewards from it, not to mention that you get to spend more time with your family and you no longer have to feel work pressure from a physical office.