Many small businesses fail every year and finance is a major cause, more specifically, a lack of cash. Good financial management is the core of every business regardless of business size. Without it, even businesses that had great potential will fail.
Sound financial decisions have to be made right from the start and unfortunately, many who start their own business are complete novices in financial management. It is a big commitment to take time out to learn something new while you're totally focused on getting your business off the ground but it is essential to success.
The following guidance on how to manage cash flow will help when you have limited experience in business finance.
Why is Cashflow Management So Important?
Cash is the lifeblood of a small business and even more so for a startup. One of the most common reasons for business failure is a lack of cash.
In the early days, if you can't pay your bills you can quickly find yourself in trouble. Your customers don't pay you so you have cash tied up in invoices, you can't pay your bills and as a new or small business, you aren't able to get easy credit or favorable terms from your suppliers.
There are often many expenses in setting up a business without income to offset them so it's important to make cash flow a priority and have temporary sources of cash to call on until the money starts flowing in.
So how do you prevent business failure through sound cashflow management?
Implement Basic Small Business Accounting
Business money management begins with understanding your financial situation.
There are bookkeeping tasks you should not avoid and it is easier to start keeping records right from the inception of your business.
Keeping records enables you to see how your business is doing because that picture can never be gained by just looking at your bank account and invoices. You also need to be compliant with any regulatory requirements as well as the IRS.
You need to produce a profit and loss account or an income and expenditure statement and a balance sheet.
For a small business owner with no or little financial experience, it sounds daunting but cloud-based accounting software for small businesses is easy to access and you can learn to use them quickly and successfully as they are very formulaic. If you prefer, you can engage an accountant to do your bookkeeping.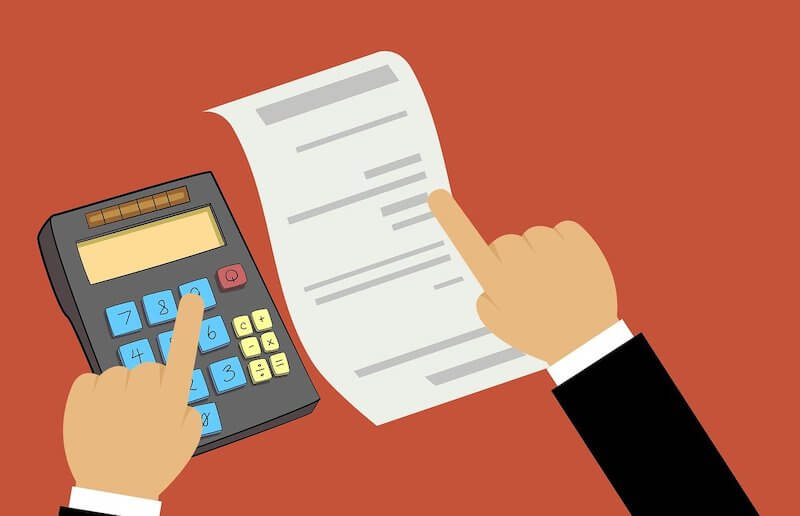 Create a Cash Flow Statement and Forecast
The third important accounting report besides a profit and loss account and balance sheet is a cash flow statement. A cash flow statement is a document that keeps track of money going in and out of the business. It records cash going in and out of the business in a particular period.
The statement can also become a cash flow forecast which predicts WHEN you expect to make payments and when you expect invoices to be paid. You can do this on a spreadsheet or if you have purchased accounting software, it is usually in the standard reports.
Having a cash flow forecast enables you to see the ebb and flow of your business cash and aids the process of knowing when you can spend money on supplies or pay your suppliers.
Making a cash flow forecast can be a separate exercise or can be done in tandem with a budget process. It makes sense to do it in tandem because budgeting is about future-proofing your business.
Although usually done annually, a small business can update its budget quarterly or half-yearly, depending on how quickly things change. Your budget enables you to record all your expected expenses and predicted sales to provide a forecast of your business's performance. A business budget template can help you accomplish this.
Your budget enables you to record all your expected expenses and predicted sales to provide a forecast of your business's performance.
A cash flow forecast takes this budget and states it in monetary terms taking into account the actual period when money comes in or goes out to give the actual financial picture rather than the reported picture.
Implement Debt Management Procedures
While regular accounting and the budgeting process are essential to understanding your business overall, they are a snapshot at a particular time. Within any business, debt management is an ongoing concern and more so for small businesses that are not cash rich.
Debt can easily spiral out of control when not managed, so keeping on top of your debtors is essential. Accounting software will include reports that will identify all your debtors and the age of their balance due to you, so you can implement a debt control process.
Debt management is made easier if you have complete control of cash in and out and while some accountancy software enables this, you may not wish to invest in a fully integrated package in the early days of your business, especially if bookkeeping duties are undertaken by an accountant. The alternative option is payment software.
Good payment software not only enables easy online payments but also offers wider business solutions suitable for many different business types. Review various types to find the best payment software solutions for small businesses and you get a powerful ally across many areas of your enterprise.
The Takeaway
Cashflow management is a core business activity. Having to do accounting when you want to primarily focus on managing, establishing, and growing your business is a chore but it is essential.
The key points to manage your cashflow are implementing formal accounting procedures, setting a budget and making a cashflow forecast, maintaining your cashflow report to monitor your ongoing position, and having robust credit control procedures to manage your debtors.
You need to control debts and manage your cash flow to ensure you can continue operating, you need to budget to enable planning and you need to produce statements of income and expenditure to confirm your overall financial position.