Customer training has a huge role to play in educating customers about a particular business, its scope of operations, its core values, etc.
If you wish to educate the customer, then you need to understand the problems he is facing.
An informed customer is less likely to drop out while purchasing products or services.
Therefore, it becomes important on part of the business house to educate the customers regarding the latest developments that happen to be taking place within the organization.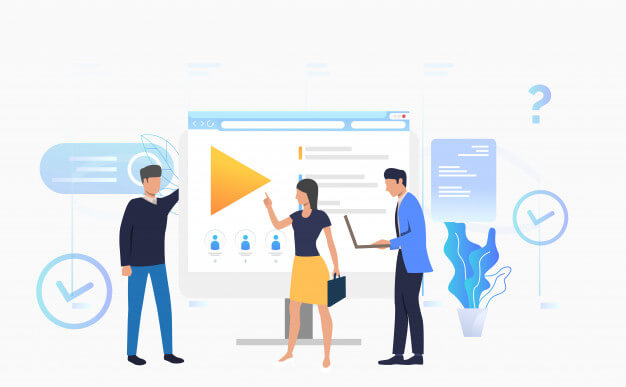 Benefits of Customer Training
According to reports, more than 50% of people say that extended enterprise learning helps take customers a notch higher.
More than 40% believe that it helps enhance customer relations. Another 26% say that it brings down the need to get in touch with customer support.
Therefore, it won't be wrong to say that customer service training programs are efficient and reliable.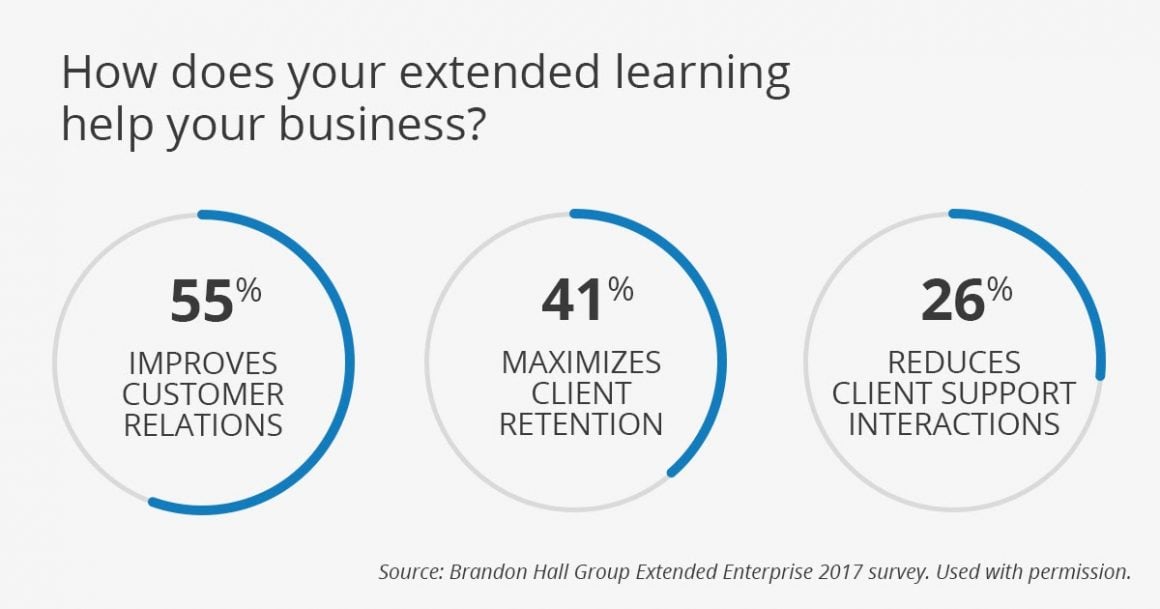 Increase revenue
With efficient customer training, you can increase revenue (both directly and indirectly).
If you educate your customers regarding your business practices, then they will be able to understand your products, services, values, etc. in a much better way than usual.
If you are able to convey your messages to your customers in the best possible way, then your brand will resonate well with the consumer.
If it resonates well with the consumer, then your sales will see an upsurge (most probably). If they are happy with the services they are providing, then they will get back to you to purchase more.
Improve productivity
It goes without saying that if your customers understand your business and your products, then they will be able to improve their productivity.
You need to provide your customers with solutions to their existing set of problems. If they get solutions to their problems, they will develop a sense of loyalty towards you and your business.
It is a great way of establishing trust. You can build a strong customer base using a set of problem-solving educational lessons.
Implementing Customer Training effectively
Now, if you are planning to start training your customers and your potential customers to give clarity about your product or services. You have to make sure that you implement it correctly.
You need a good quality knowledge base system, be it a knowledge base theme or a plugin build your training portal so that even a complete newbie without any technical expertise can make the best use of your training material.
Or you can even look at a complete training LMS tool such as the LearnDash to create your training portal.
Centralize training materials are needed
If your customers are using an LMS, then you need to have a centralized base wherein all of the data is stored.
In this way, your customers will be able to access all of the data without much hassle.
No matter wherever in the world you are, you can access Elearning modules because almost all of the LMS are cloud-based.
Helps deliver content efficiently
An LMS lets you update all of the modules within minutes. The moment you update the software, employees sitting in various parts of the world would be able to access it within minutes.
This is a great way of making life easier for everybody. As an uploader, you do not need to upload files separately. This makes cloud support a must for all of the LMS.
Enable formal and informal learning
The learning patterns are informal in nature and can be taken anytime. Many of these come with mobile support, which lets you access them on the go.
Therefore, it certainly wouldn't be an overstatement to say that learning through LMS isn't bound by conventions.
Final words:
This is exactly how an efficient LMS lets you manage customer training and education.
As a business, you should put an increased amount of emphasis on customer retention through LMS because customer retention is the key to your business' success.