Are you looking for the best YouTube alternatives? Well, we have listed the top video streaming and video hosting platforms like YouTube that you can use along with YouTube to reach a wider audience.
YouTube is undoubtedly one of the most preferred online platforms for streaming videos and creators worldwide use it to share content and monetize it.
A product by Google, YouTube has seen a huge rise in engaged traffic over the years and it has served as a full-time content monetization platform for many.
From video blogs, popularly known as Vlogs to Product Reviews and Technical tutorials, creators worldwide share content from numerous niches and the top ones get a huge share of the audience.
At the same time, the increasing traffic comes with an increasing number of competitors for creators in every niche and for people who are new to the platform, the slow growth may sometimes act as a demotivator.
Plus, not all YouTube content is accessible across the world. It's fairly common for certain content (video game trailers, music videos, etc.) to be geo-blocked, and banned in certain countries. VPNs built to bypass geo-blocking can help you in these situations.
But in the era when content is king, there are numerous alternatives to YouTube where you can upload your videos and get a fair share of the audience if the content is good.
From beginners who are hustling to find a platform for their content to established creators who want to increase their audience base, these YouTube alternatives serve as the perfect choice!
Here is the collection of the best YouTube alternatives that are perfect for video content creators:
Also Read:
TikTok
The most popular platform to share short-form videos at the moment, TikTok is used by millions of users.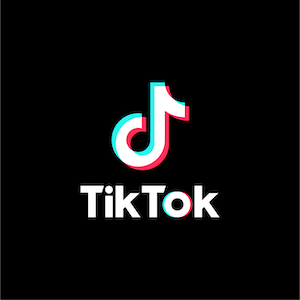 In a way, TikTok has revolutionized the way videos are created and shared. The platform has made it super simple for general users to create and share videos.
The platform has helped many to become famous celebrities and make money. It is undoubtedly the best alternative to YouTube when it comes to short viral videos.
It is an app-based platform, so you can download the mobile app and start creating engaging videos.
Also, don't miss our collection of top TikTok alternatives. And if you wish to download TikTok videos, here is how you can download videos from TikTok.
---
Dailymotion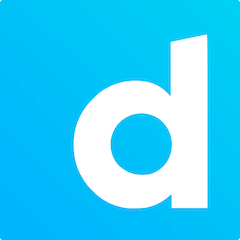 Dailymotion offers a platform to monetize your videos and distribute third-party content.
The platform comes with an advanced analytical tool that helps in fully understanding the audience and increasing the revenue outcome.
The customizable widgets and personalized branding tools make sure to distribute the content across relevant web properties. Distribution technology is absolutely free to use.
The media manager is fully occupied with searching, filtering, and managing the content.
It has a unified design that enables easy upload and edit options. You can easily manage live streams with ad breaks and clip creation to reach new and interested viewers. It indeed poses direct competition to YouTube.
---
Vimeo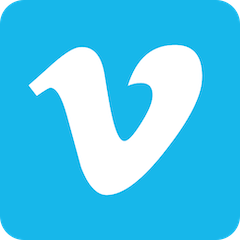 Vimeo allows uploading HD videos from the web, mobile, macOS apps, etc. It assures you the best experience by giving you all the reliable features and controls which are needed to live-stream your videos in the highest quality possible.
Review pages are set for your videos which helps to compare versions of the video and improve by getting feedback from the reviewers.
There are many management aids to help organize, manage and showcase your videos in the best way possible.
The platform makes the streaming experience fruitful for the users too as Vimeo never puts ads before, during, or after the videos.
It offers PRO account types for business and commercial use. It gives 50 GB storage with features like advanced analytics, 250k plays, and many more.
Many potential subscribers stay updated by following the app through mobiles, tablets, and other gadgets. Explore the website and introduce your content to a pool of audience.
---
Twitch

If you are looking for a platform to share your gaming videos, this is the perfect place. The audience base is growing day by day on Twitch.
Though its popularity is low when compared to Youtube, this is one of the best platforms to make your gaming videos reach the right audience.
You can easily become a content creator on Twitch by creating a channel.
You can upload video gaming tutorials to the website and can instruct a mass number of audiences through feedback and interaction.
---
IGTV
Instagram is the most preferred social community site for celebrities as well as content publishers at the moment.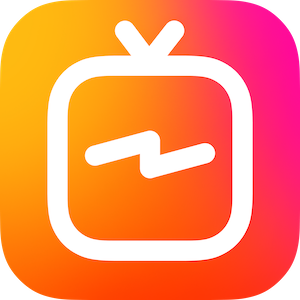 And Instagram TV is undoubtedly one of the top competitors for YouTube. As the platform is new, it will grow further with new features and the time to come.
We all know that Instagram is an app-only platform. However, it gives the option to upload videos using the desktop.
Users can upload long-form videos that will be consumed through smartphones. If you are a video publisher, Instagram TV is a platform you must explore.
---
MetaCafe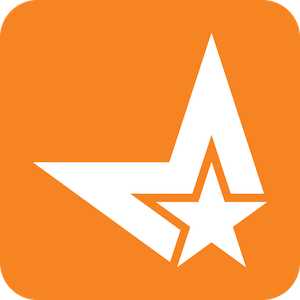 MetaCafe is an entertainment site that is dedicated to curating the best short videos from around the world. It is a highly result-oriented choice if you are looking for a platform to monetize your videos.
Metacafe is one of the top 3 video sites launched ever. The platform is preferred by more than 40 million subscribers from all over the world. It indeed provides competition to Youtube today.
You can contribute your exclusive and original videos and can apply creative solutions that'll help your brand turn into an entertainment experience.
The tabs allow you to share and upload the content easily. One of the free video streaming platforms which is a one-stop destination for popular video content, it provides many useful options to manage your channel well.
---
DTube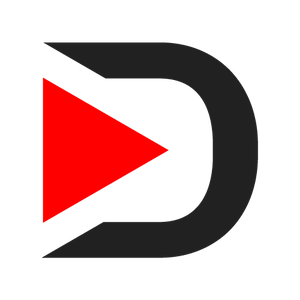 It's the first crypto-decentralized video platform that has been built on top of the STEEM blockchain. It uses IPFS peer-to-peer protocol.
DTubeallows you to upload videos based on your interest and you can comment about them on the steem blockchain.
Fast video browsing, a better search engine, video downloading, custom design, and a pre-enabled theme are some of its exclusive features.
You can even customize the gateway for better performance. The best feature it offers is the site is completely ad-free and You need to sign up in order to upload video content.
---
9gag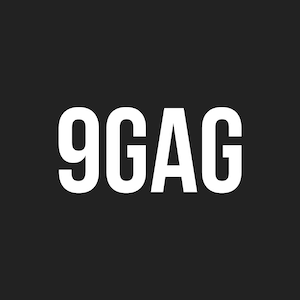 If you are looking for a platform with tons of fun content 9gag is the platform for you. It attracts millions of users every month from across the world and offers non-stop entertainment with user-generated fun content.
If you make quick funny videos, this site can help you to reach a very wide audience. Along with videos, you can share memes, photos related to almost all topics.
---
Flickr Video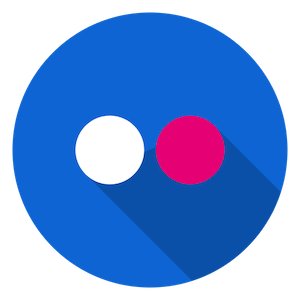 Flickr also features videos apart from pictures. Anybody can upload videos on Flickr.
Though the videos shouldn't last for more than 90 seconds. Flickr is owned by Yahoo and it allows up to two 90-second video uploads per month.
Also, for paid subscribers, there's no limit on video uploads. Many groups like video explorer, video still life, etc. which share a common interest are available on Flickr for a great experience.
This one is ideal for anyone who creates short videos.
---
Veoh
Veoh is one of the best alternatives to Youtube. Veoh allows you to upload and post videos of unlimited length.
Hence it's a better option for those who enjoy creating videos of unlimited length.
Veoh has a neat interface with many options like social networking features. In short, it definitely offers a good completion to YouTube.
---
Hideout TV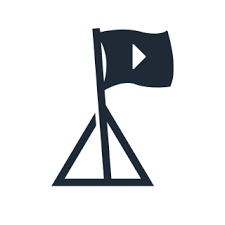 You can upload unique and entertaining videos to this amazing website. By uploading videos, you can reach out to new audiences via Smores channels.
Here, you'll get a platform to interact more with your fans and generate revenue by putting out great content. It's really easy to host videos on Smores.
Open to all levels of creators, it's totally free to upload videos on this website.
---
Viddler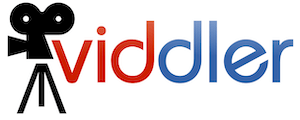 Viddler provides secure and interactive training solutions to customers from all parts of the world.
You can contribute by sharing videos that help people to learn new practices from it.
You can add ads to the videos and make money from the videos.
---
Patreon

Patreon is the right fit to host your creative ventures. There's no need to sign any contract to upload content.
You can retain 100 percent authority over the content you post on the website.
Patreon works well for independent creators rather than big teams. You can avail of different membership-based business models to organize and manage your businesses.
Adrev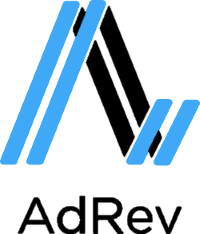 It's one of the best platforms to deliver your content. You can share the audiovisual content with the site via FTP or hard drive.
The site scripts the files into YouTube and checks for piracy. You can check the earnings anytime on the website.
You can even add your existing YouTube channel to its multichannel network and increase growth.
You can stay informed about the video statistics and views with the custom dashboard.
---
Facebook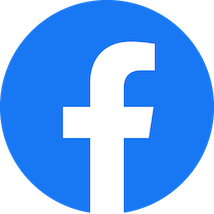 One of the largest social networking platforms with over 1.4 billion users, Facebook is the right choice if you are looking to monetize any video content.
It offers viable marketing options for businesses. Though many cons are applicable to hosting videos on Facebook as well.
Many a time, the video you post on Facebook gets confined to its platform alone. Most people won't be able to access it from other search engines.
Your videos can expect a good amount of likes, comments, and shares after the upload. It helps your content reach a larger audience.
---
Internet Archive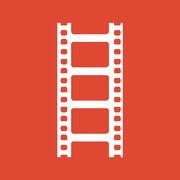 This archive is a library full of music, videos, and movies. It has a great collection of historical content, also some old videos from news reports to TV series that are pretty hard to find on other sites.
It has a very responsive layout that gives a clear idea about the video content present there.
Anyone with a free account can contribute by uploading media to the archive. It's the best platform to upload informative content.
---
Final Word
YouTube is the most popular video hosting platform with more than 1 billion users. There are tons of amazing features of YouTube which makes it one of a kind.
Around 5 billion videos are viewed daily on the website, making it indeed a prominent platform. But it faces many drawbacks resulting in the search for its alternatives.
Many a time you must have felt annoyed with your Youtube channel. From lost traffic to negative comments affecting your brand, its flaws may appear limitless sometimes.
Advertisements and suggested videos can affect the potential traffic on Youtube. YouTube has recently unveiled new features and developed many tools for creating a better experience for creators as well as audiences.
Many businesses have in fact embraced these ideas to market their products and brands. Anyhow, the above list gives a clear idea about where to host your content if you are done with Youtube.