The importance of URL shorteners are well known to all bloggers and webmasters. For those of you who are still unaware of the term, let me define it for you.
URL shorteners are certain online applications that work on your long URL to convert it to a compact form of it.
Now you may ask me, why you need to shorten your URLs when you can use the original longer version of it? Well, there are many reasons why you should do that and how it can help you.
Apart from having massive SEO benefits of generating short URLs, sometimes it might also be helpful to your mobile users if your URLs are short and compact.
Besides, in Social Media platforms like Twitter, where every single character of your tweet counts, short URLs can make you feel blessed. Sharing your post on Social Media is an important step in your blog promotion after all.
So, keeping in mind how important URL Shorteners can be I have come up with this post where I will tell you about 10 sites where you can shorten your long and sometimes ugly URLs for free.
Best URL Shortener Tools
Bit.ly is an amazing link management platform, that has been extending its brilliant services since 2008. It is known for shortening millions of URLs every month to make them look presentable to be shared on social networking sites or to be sent on e-mails and SMS.
Apart from making your link look pretty and short Bit.ly also works on helping you analyze your links and work towards improving your strategies for better results.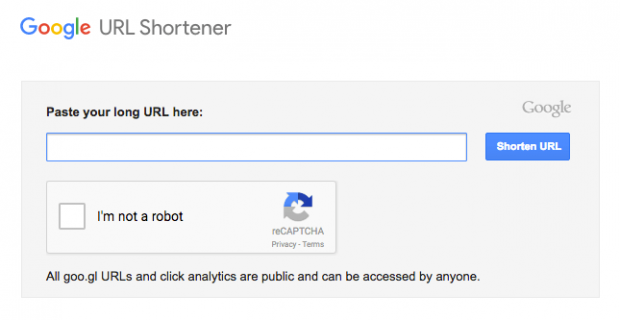 Google URL Shortener is one of the most popular services offered by Google where you can instantly convert your long URLs to shorter ones. Once that is done, you can easily go ahead and share it on different platforms.
Whenever you use this service you have the option to check the details of links that were earlier shortened by this service, where you will find the public, real-time analytics data, including traffic over time, top referrers, and visitor profiles of these links. You can check them before you go ahead and let the service work on your link.
Did you know that you can earn good amount of revenue by just making your long URLs short? That's right, you can make handsome revenue with URL shortener sites.
Ouo.io is one such site that you can use to shorten your URLs and make money. You just have to drive traffic to your shortened URLs and make money.
The payout of this site is way better than many other services including other revenue channels. You can make at lear $1.5 per 1000 views at the worst cases scenario.
You can also make money by referring your friends as well. You will be making 20% of your friend's earning for the lifetime.
So, if you have good traffic, you can surely make a good amount of revenue from this site.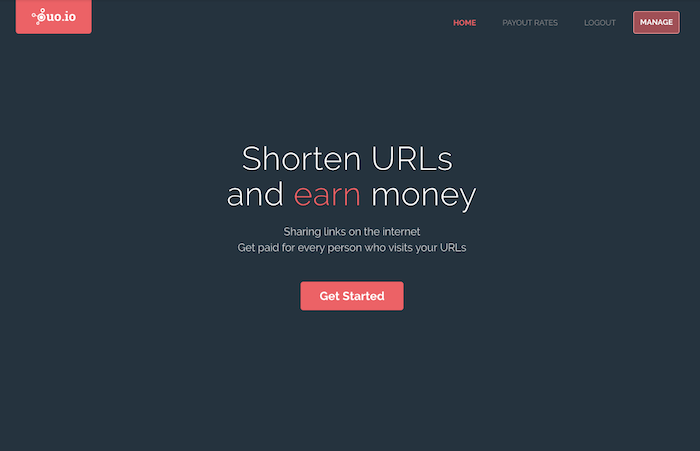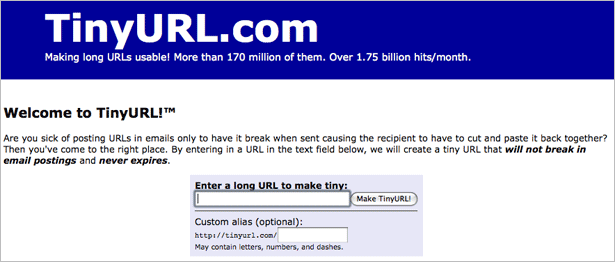 This is yet another popular URL shortening platform that has been in the business since 2002. Like Bit.ly, TinyURL too works on shortening your long links so you can conveniently use them on social platforms or other means of marketing your blog.
If you visit the TinyURL home page, you will see a box where you are asked to enter your original long URL. Once you do that and click on the enter button next to the box, it will automatically work on your URL and generate a shorter version of it.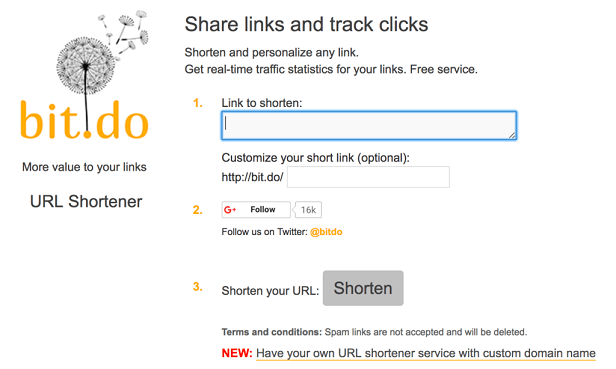 Another amazing URL shortener that deserves mention here is the Bit.do website. The best thing I like about this website is that you can customise your shortened link too. Once you are done shrinking your original long URL it offers you with the option to customise your link. This is an optional step though. You may choose to ignore it if you are satisfied with the result that it has generated for you.
BudURL is another great link management tool with a list of additional features too. This tool will not only help you wrap your link into a tiny one but will also offer you with features like link editing, data security and routing features.
Before you actually start using this website for your business, you can ask them for a demo. Here you will be asked to fill a form with some personal information first. Once done a demo will be emailed to you.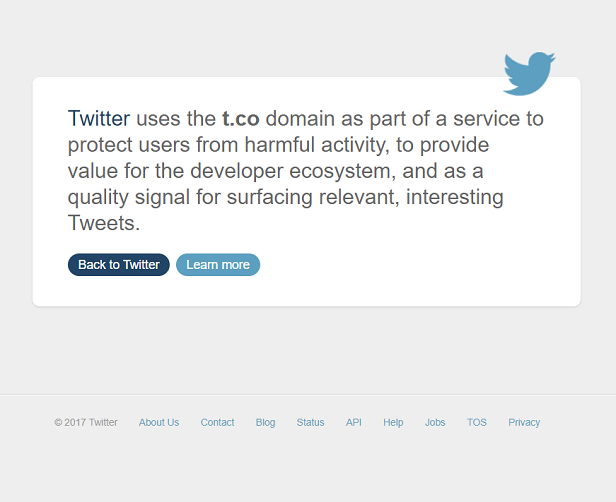 t.co is a service owned by Twitter to shorten links shared on Twitter through Tweets as well as direct messages. These links automatically get converted to the http://t.co format. However, a user at any time is able to navigate to the main URL destination.
Twitter does it to provide a better and secured environment to its users and also to help itself generate quality tweets for you on your timeline. With this service, it also ensures that you are able to share your long URLs without having to worry about the number of characters it contains.
The next tool on our list is the ow.ly. This amazing tool helps convert your long URLs to tiny, clickable and manageable ones in less than a second. This is one of the best tools to shrink your URL into a smaller one to make it easier for you to e-mail them or send them through tweets and messages.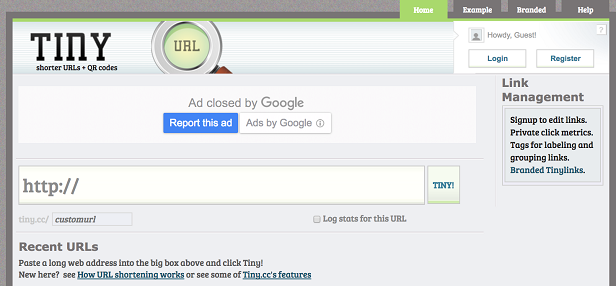 With tiny.cc you will never again have to face trouble trying to wrap your URLs. This amazing platform will take seconds before it transforms your long URL to a tiny little one.
And your link will be all ready to be shared manageable around the web. You can even monitor your statistics using this site and that too without creating an account of your own.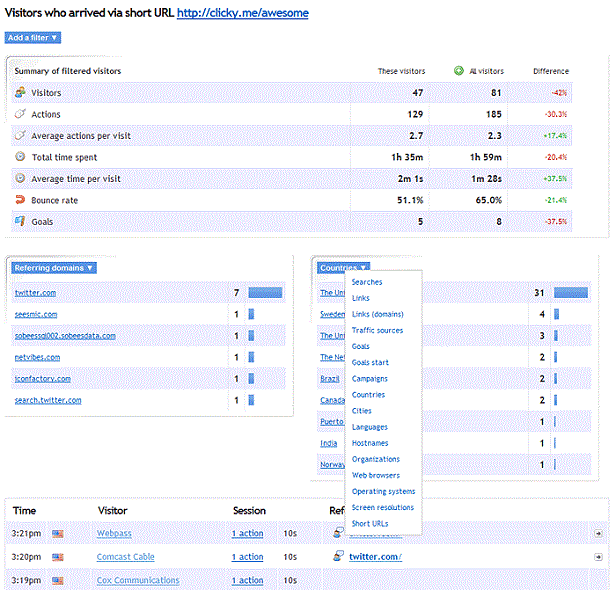 Clicky.me is more than just a URL shortener. This fantastic tool will help you analyze your Url like you can do in no other.
If you install this tool on your site, it will help you find information about people who comes and clicks on your URL and obviously, you can find much more.
Earlier this used to be a free tool.But now you need to have a premium account to be able to use their services.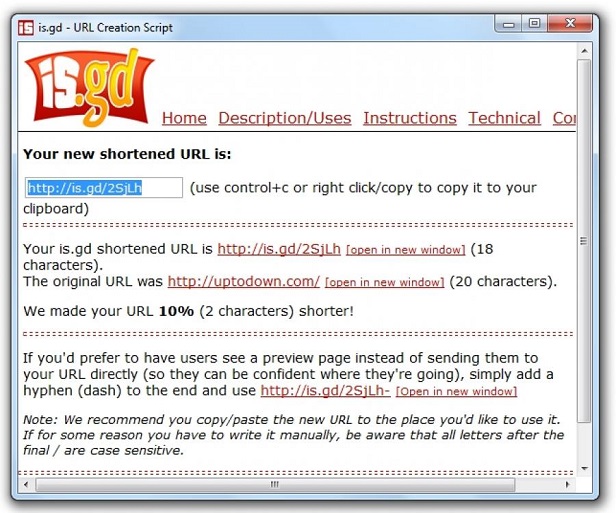 This is another link management website that converts your URLs to short clickable ones for free. To use this you can directly visit their website and click your long URL and click on the shorten button to get your results. It needs no signing up or registration to be used.
Over To You
The URL shorteners mentioned in this list are great tools to get your long links shrunk, clickable and manageable to be circulated on various social networking sites and also through text messages and emails.
If you know of any other active websites that can be mentioned on our list, do let us know through your comments below. We would love to hear from you.